How to Actually Get to the North Pole This Christmas (And More Arctic Spots)
Stay frosty at the North Pole and other wintery destinations.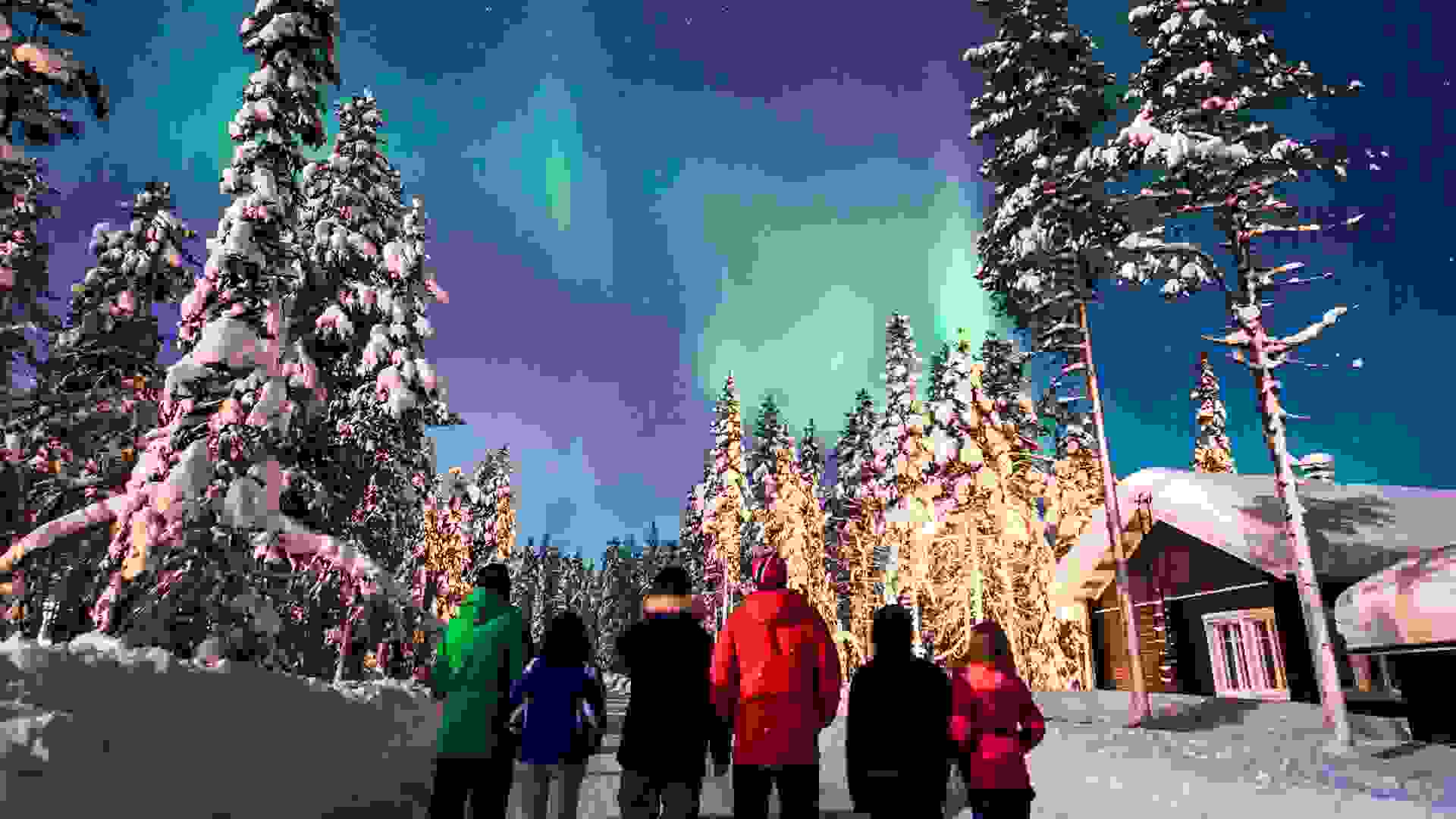 This holiday season, you might not have to travel the entire planet in a single night like a certain white-bearded, notoriously jolly old man — but that doesn't mean you can't have a sense of adventure.
Though the exact location of Santa's workshop is still a well-kept secret, the mind-blowingly gorgeous locales of the Arctic Circle offer the perfect icy alternative to your typical tropical excursion. Keep reading to see some of the most stunning winter wonderlands.
Make Your Money Work for You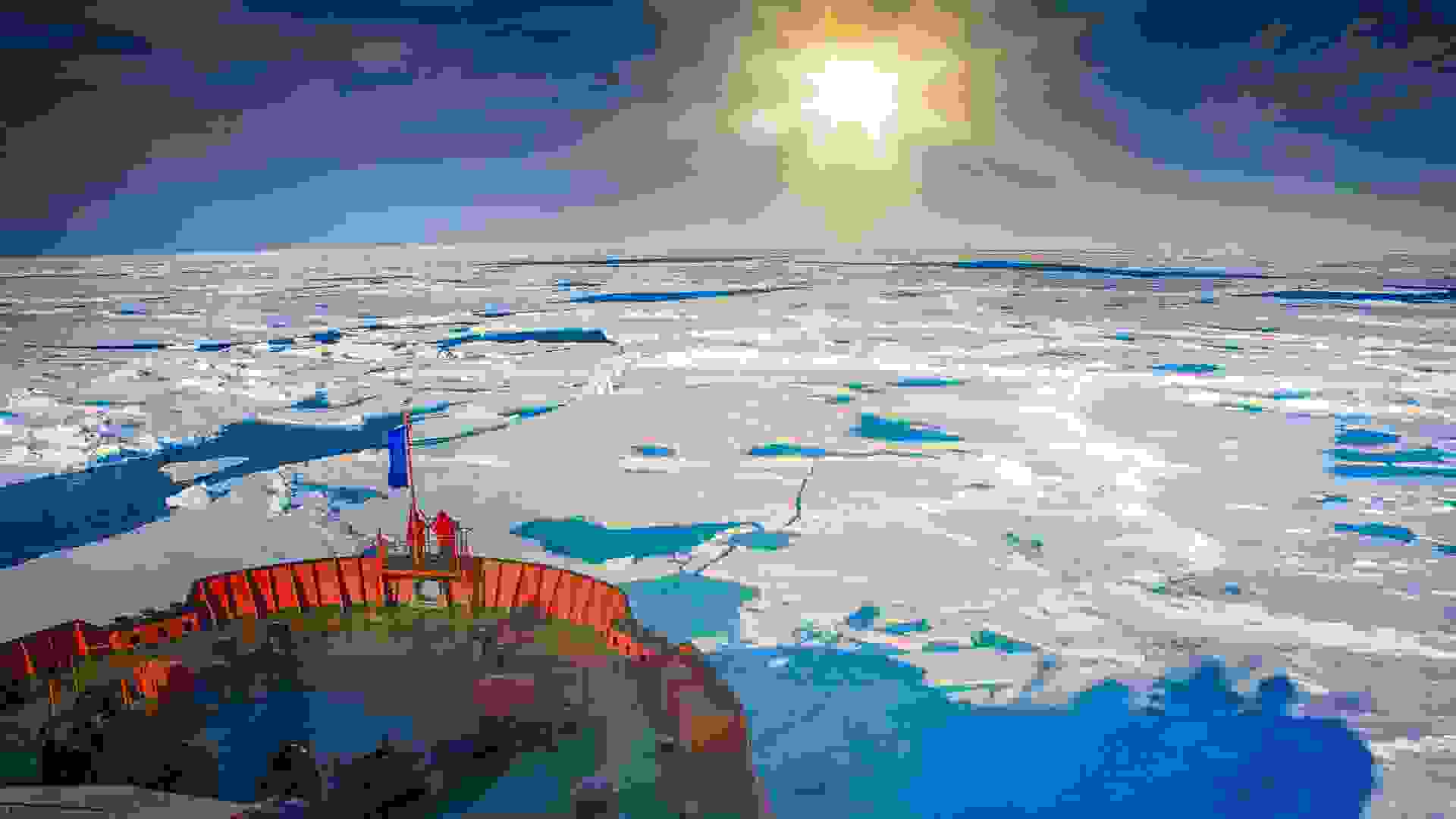 The North Pole
Cost: Quark Expeditions' Explorers' Collection Package, from $28,695 per person
Let's start with the ultimate in Christmas tourism: the North Pole itself. You can't exactly cruise into the North Pole in a Boeing passenger plane, so Quark Expeditions' package hops you from Helsinki, Finland, to Murmansk, Russia, before the world's most powerful nuclear icebreaker boat takes you directly to the Pole.
You won't just be cracking open champagne at the official home of Santa Claus, though. This 14-day journey also includes wildlife sightseeing via helicopter and even a bit of hot air ballooning. It's definitely among the most amazing travel experiences you can buy.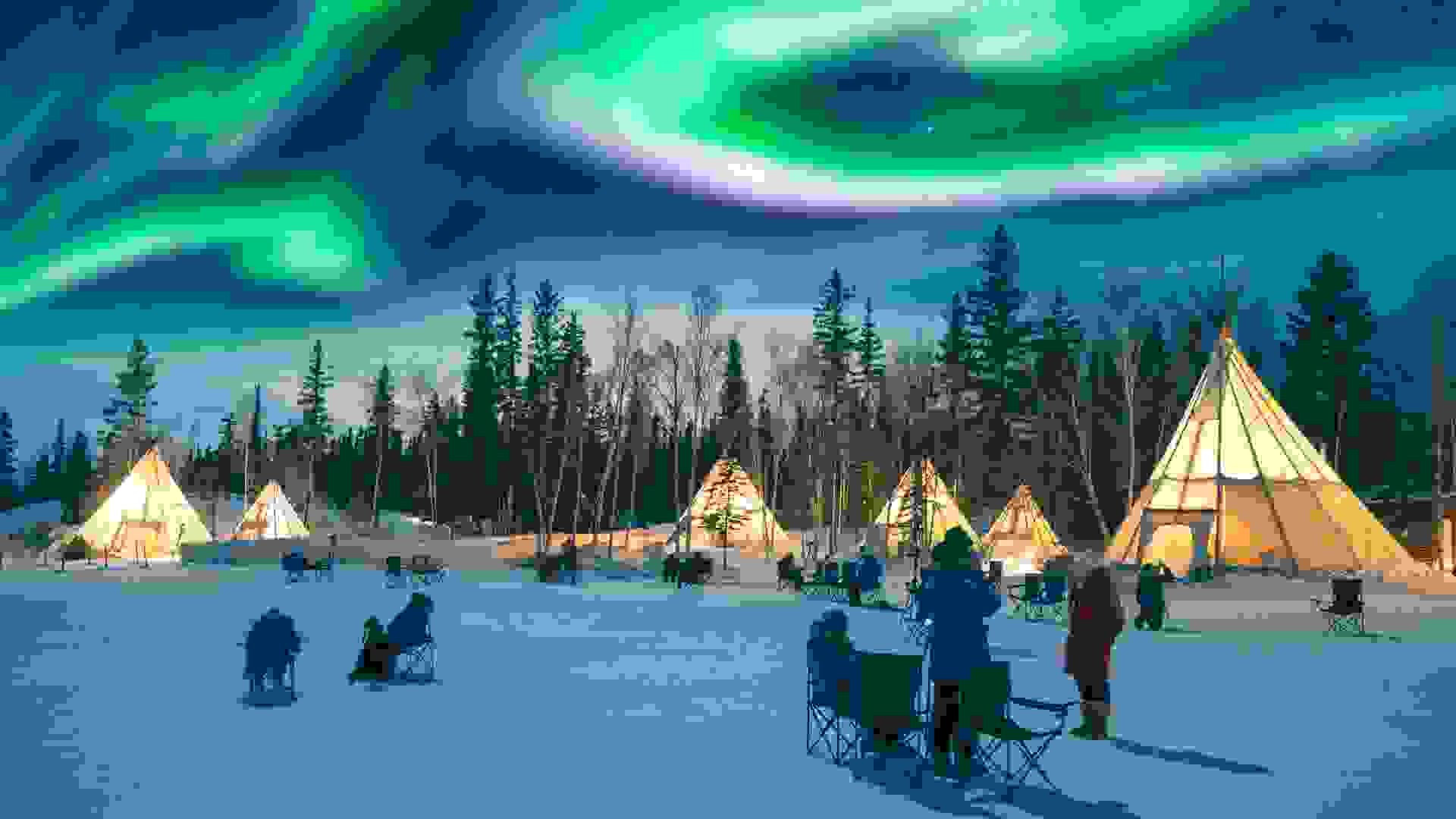 Yellowknife, Canada
Cost: Arctic Tours Canada's Northern Lights Christmas Holiday in Yellowknife, from about $976 per person
For hardcore adventurers, a trip to Yellowknife — the capital of Canada's Northwest Territories — is the ultimate winter expedition. You can get to the so-called "gateway to Canada's arctic" by flying to Yellowknife Airport, taking a car ferry or — if you're up for it — driving across the ice once it's thick enough.
Arctic Tours Canada takes you on a five-day excursion that includes dog sledding and a snowshoeing search for Bigfoot. You'll take a sightseeing tour on an ice road on one of the world's largest lakes, Great Slave Lake. You get to spend two nights hunting the northern lights, including from heated viewing teepees. The holiday package includes Christmas dinner with a champagne toast and a free Christmas present.
Also in Travel: How to Get to the Most Secluded Places on Earth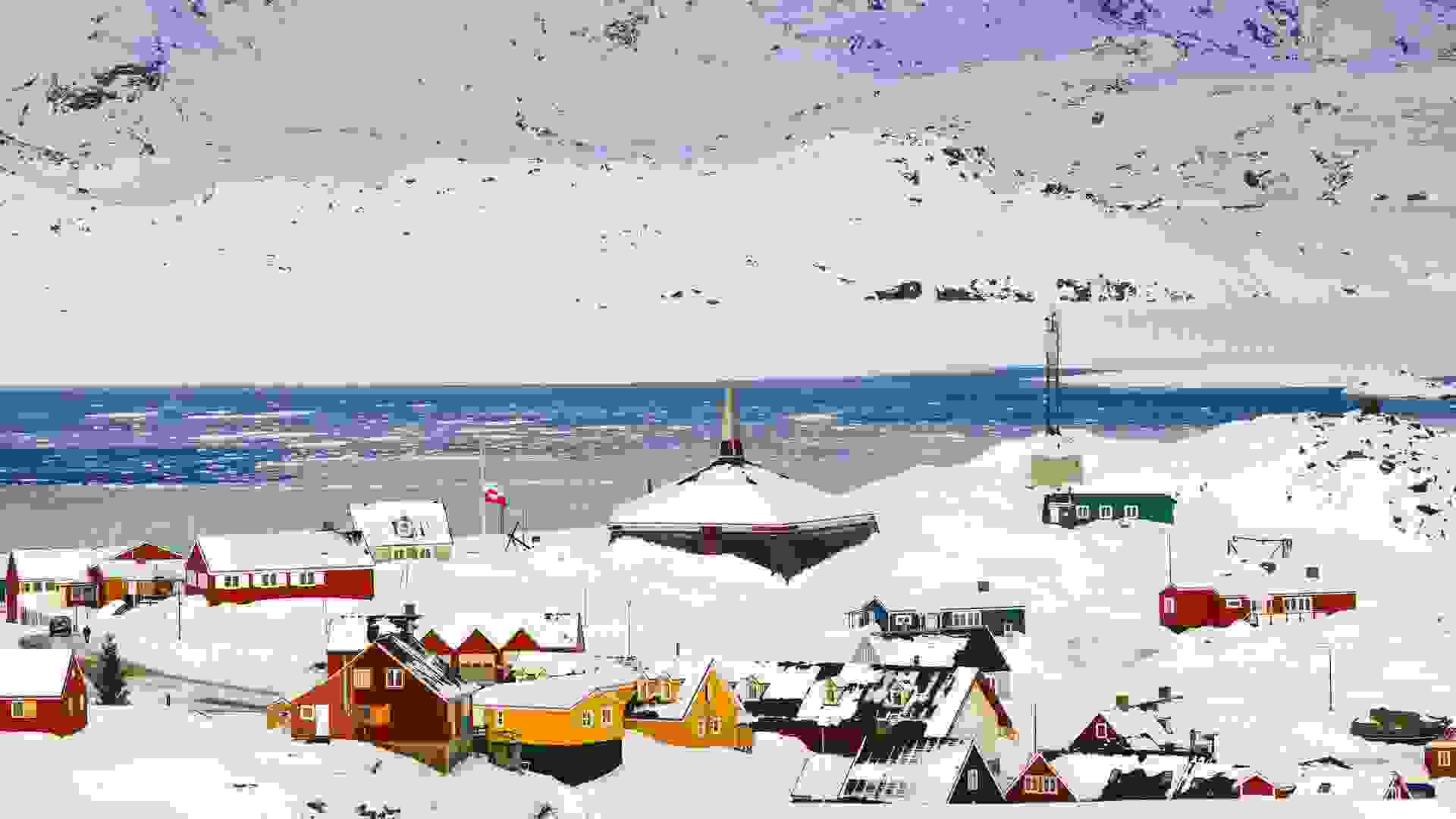 Tasiilaq, Greenland
Cost: Nordic Visitor's Amazing Ammassalik, from $1,536 per person
For an arctic adventure with a more affordable price tag, Nordic Visitor offers three days and two nights in Tasiilaq, Greenland (formerly known as Ammassalik, hence the name of Nordic's package). By way of the Reykjavik Domestic Airport in Iceland, you'll be transported to tranquility in this idyllic village framed by peacefully bobbing icebergs.
While you're there, hop on a boat tour to the Sermilik fjord or board a helicopter flight for majestic views of the Mittivakkat Glacier. Whether you're hiking Flower Valley or scoping out the local art scene, you'll feel like you're vacationing inside of a perfect little snow globe village.
Make Your Money Work for You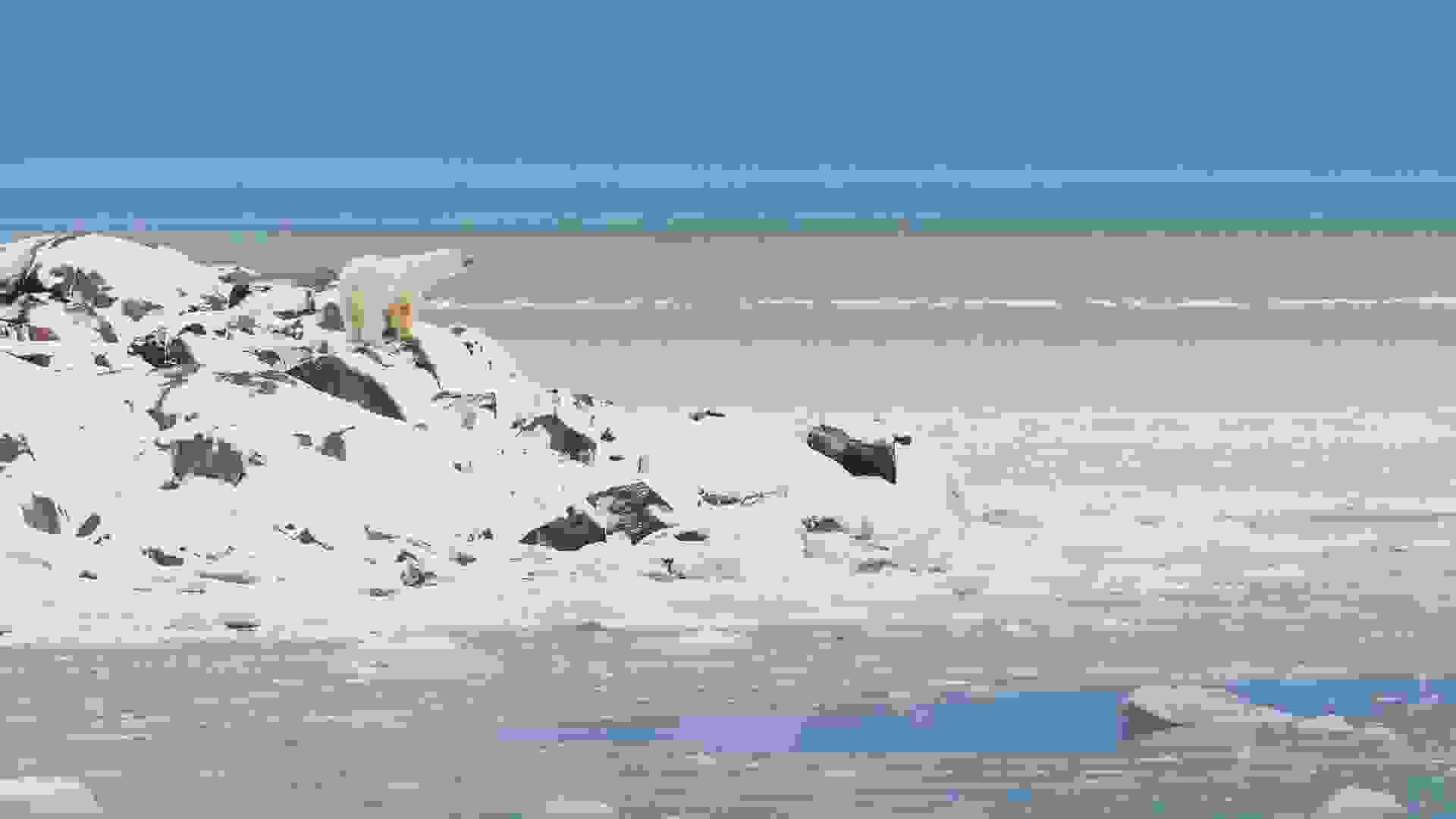 Churchill, Canada
Cost: Canada a la Carte's Polar Bear Adventure, from $5,836 per person
This holiday, you can get your polar bear fix through Coca-Cola commercials and stuffed animals, or you can hang with the perennial Christmas mascot in person, thanks to the Polar Bear Adventure from Canada à la Carte.
A flight from Winnipeg whisks you off to a six-day stay in the snowy town of Churchill. You can browse the Eskimo Museum before setting off in a tundra buggy to make friends with real-life polar bears at the Churchill Wildlife Management Area. If that somehow doesn't give you your fill of fuzzies, don't forget the mile-long dog sledding excursion on day five.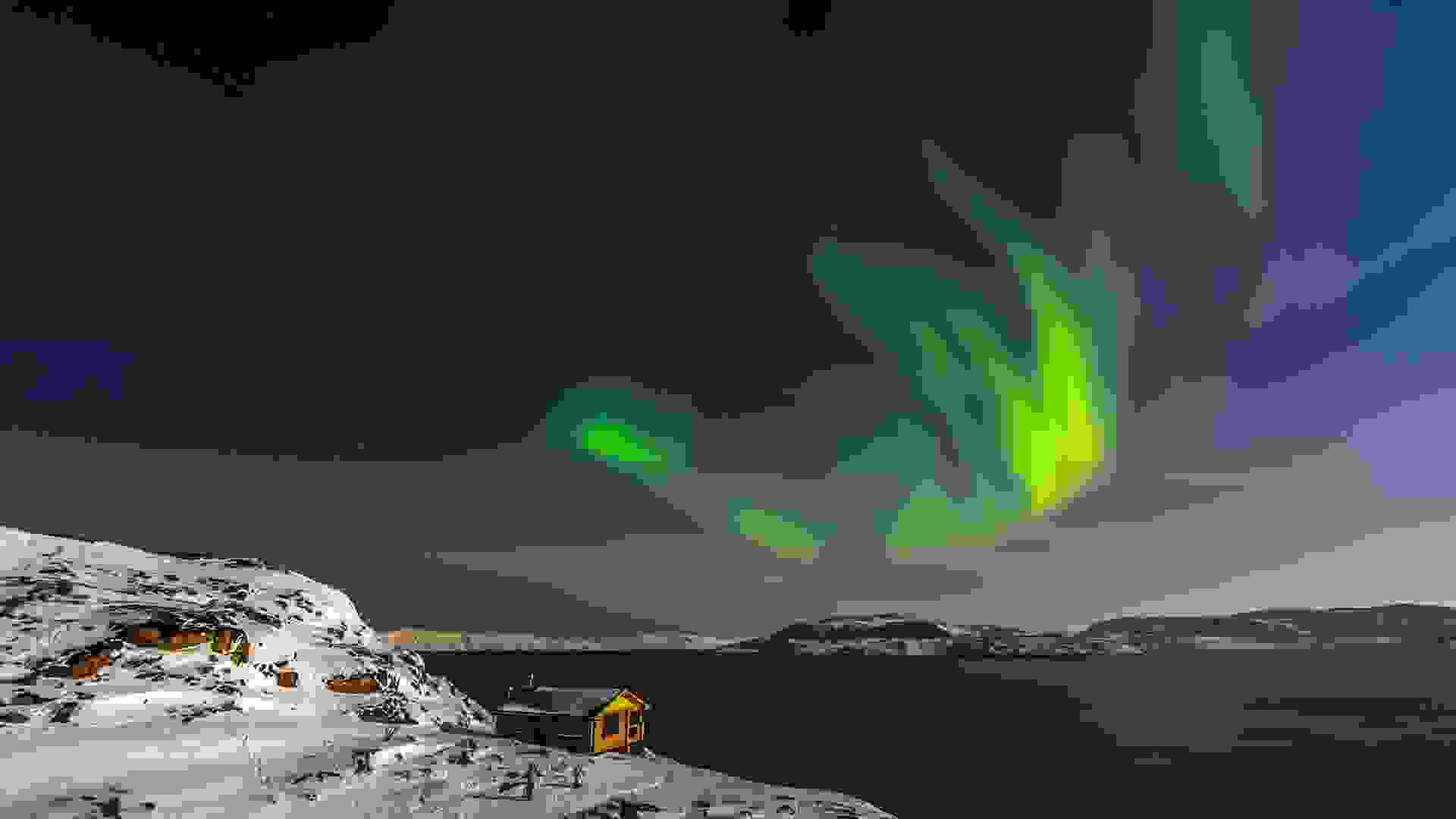 Murmansk, Russia
Cost: About $600 to $635 for airfare from New York, and roughly $30 to $80 per night for lodging
You can jet your way directly to the biggest Arctic city on earth, thanks to the airport in Murmansk, Russia. This young city is just 100 years old — especially by Russian standards — but it already has a reputation for adventure.
Join the walruses at the ice bather's hut on the edge of Lake Semyonovskoe, or tour the nuclear icebreaker boat Lenin. For a more laid-back experience, visit in late November through mid-January to experience the surreal beauty of the northern lights in person.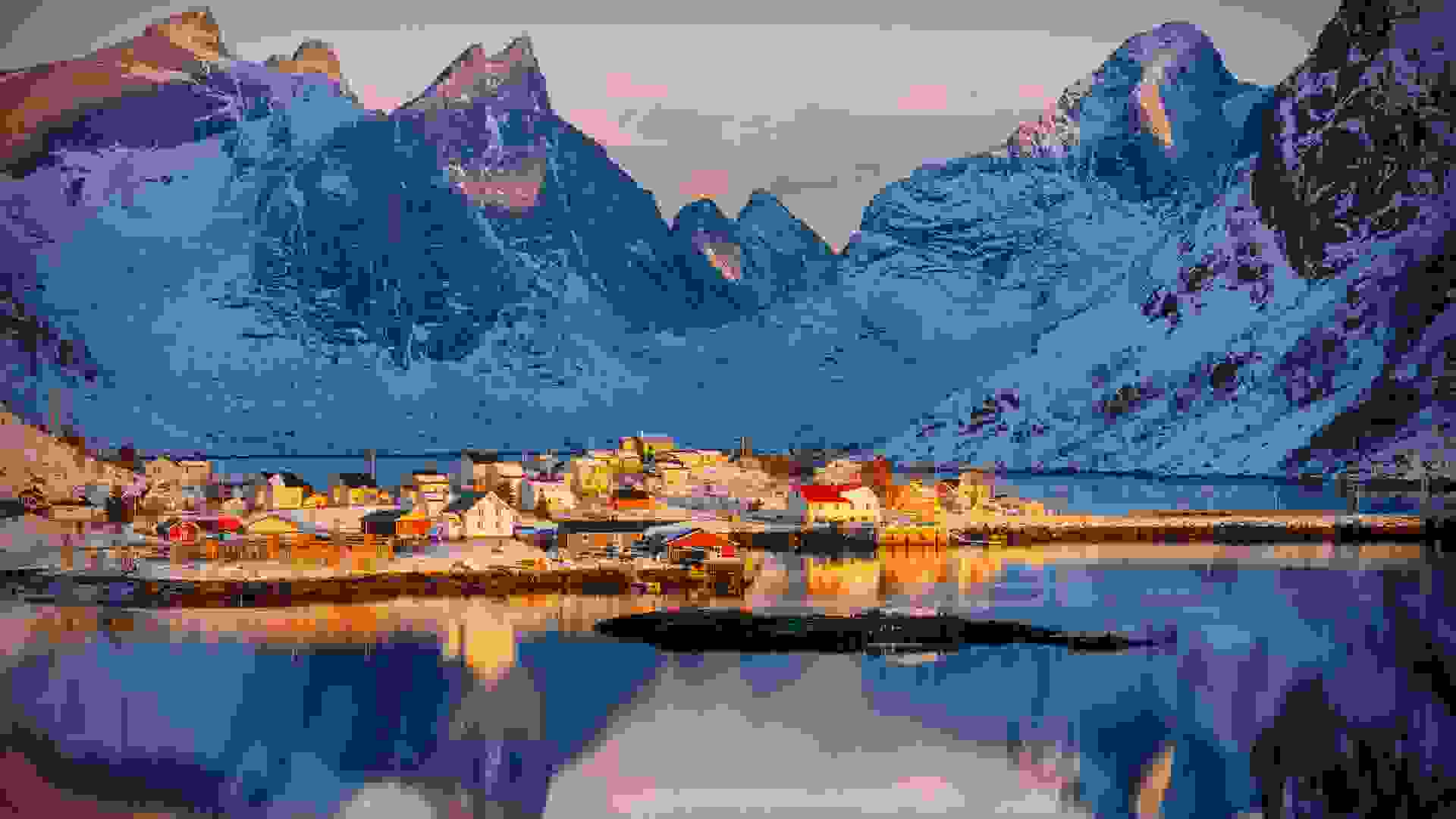 The Arctic Coast, Norway
Cost: Fjord Travel Norway's Arctic Fjords and Coastal Highlights package, from $2,503 per person
Think of Fjord Travel Norway's Arctic Fjords and Coastal Highlights cruise package as a luxury CliffsNotes version of Norway's Arctic Coast. This seven-night journey packs in a whole lot of icy sights after your arrival by air in Oslo, including cruises through arctic fjords such as Risoyrenna and Raftsund and the 1.9-mile-wide Trollfjord.
Other arctic expeditions include the Svartisen glacier among the mountains of the Helgeland coast and a trip to the colorful town of historic Trondheim, known for its picture-perfect wood houses.
Make Your Money Work for You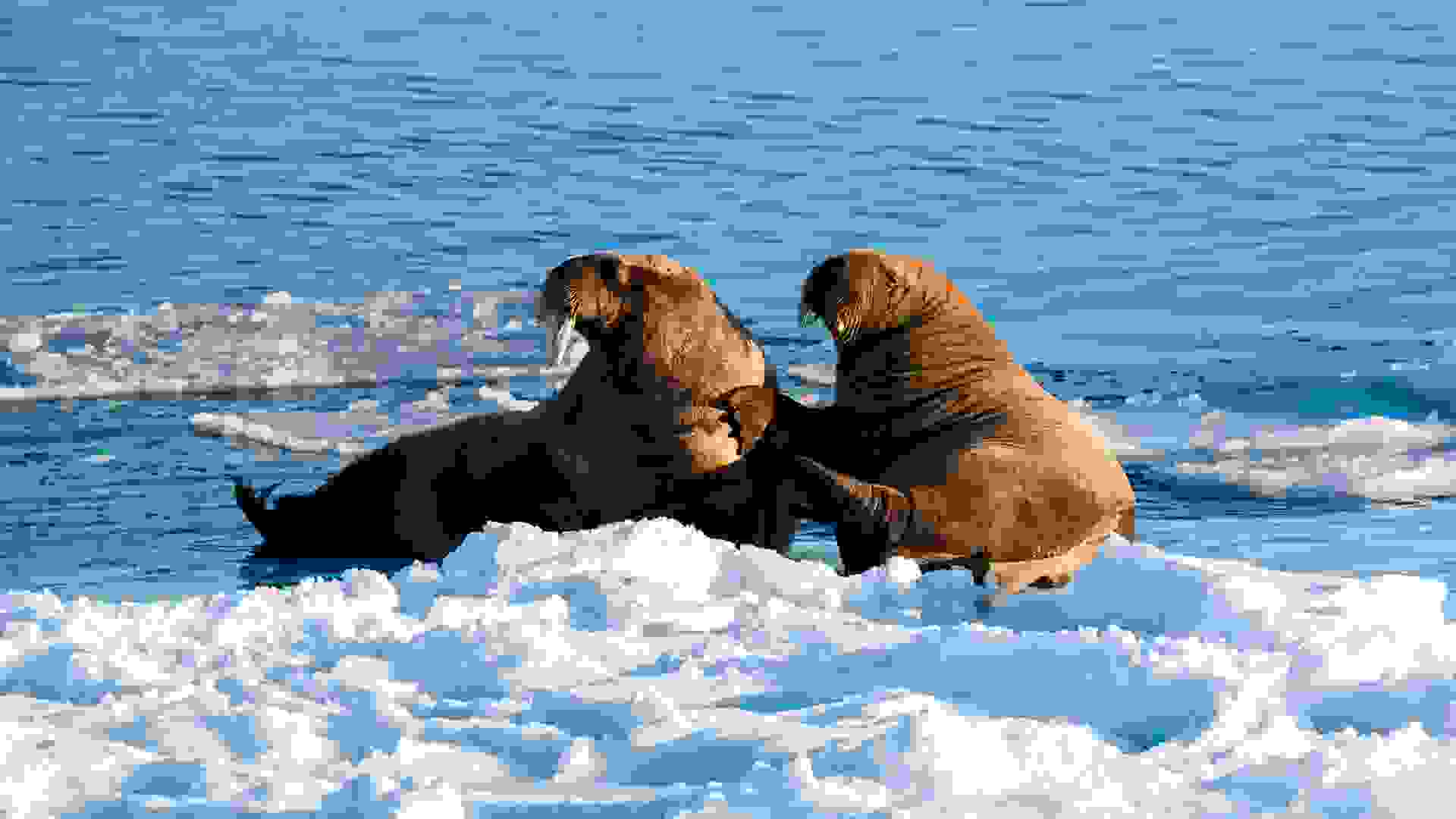 The Svalbard Islands
Cost: Ponant's The Best of Spitsbergen, from $7,950 per person
Despite its proximity, the Svalbard archipelago — also known by its old-school name of Spitsbergen — isn't technically a part of Norway, which only serves to heighten the sense of eerie peace that defines these cold coasts.
Ponant's package flies you from Paris to Longyearbyen. From there, an eight-day cruise will have you trailing walruses and polar bears from the 14th July Glacier all the way to the Svalbard islands that border the North Pole itself. If you find yourself free during a Svalbard shore excursion, you can even eat like a walrus at the northernmost sushi restaurant in the world.
Cruises for Foodies: 15 Cruises With the Most Luxurious Dining Options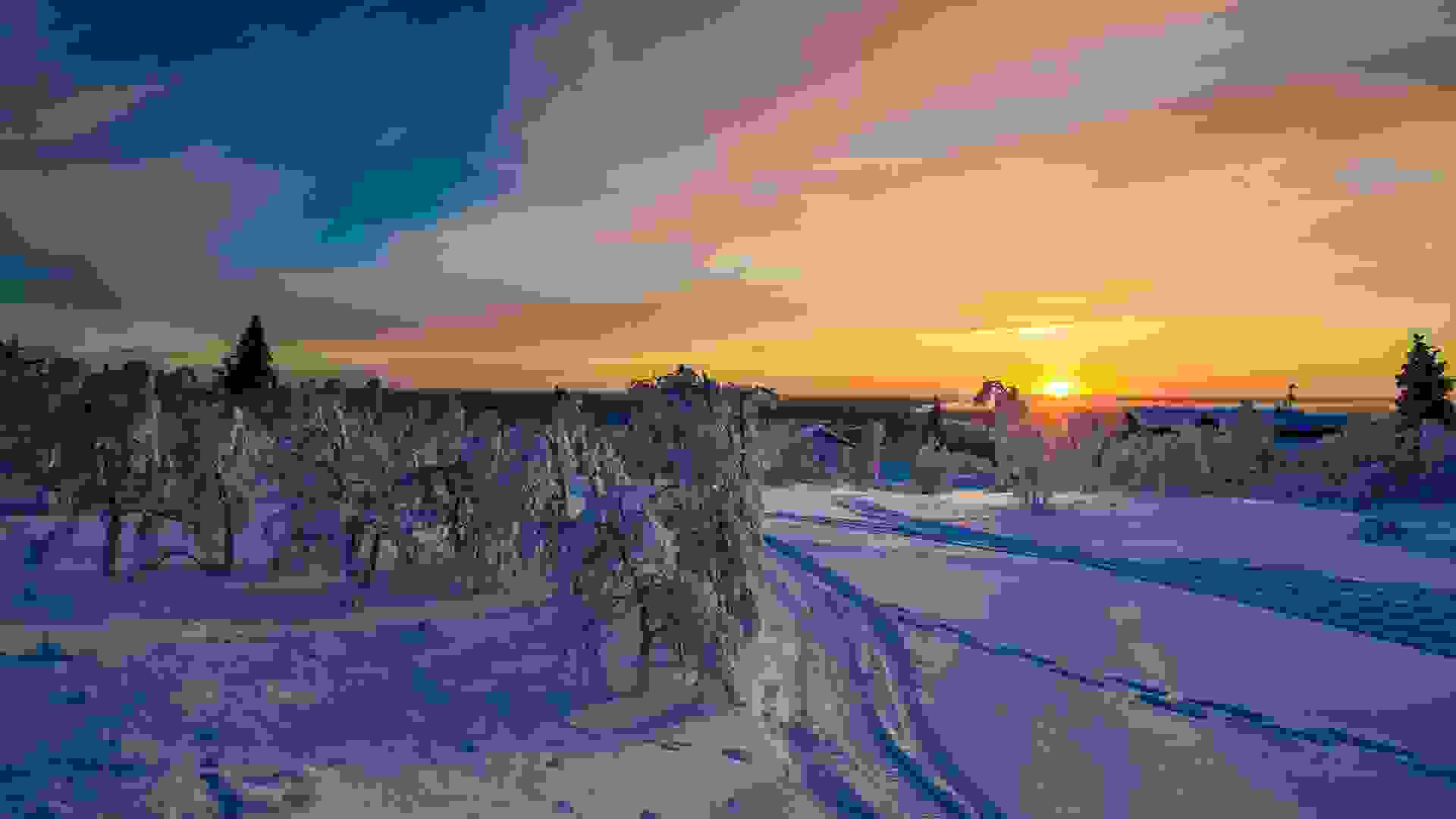 Lapland, Finland
Cost: About $1,000 for airfare from New York, and roughly $115 to $225 per night for lodging
Lapland, the northernmost region of Finland, is located above the Arctic Circle. That means the sun doesn't rise for a month or so during the winter, making for surreal and beautiful twilit afternoons.
The airport in the city of Rovaniemi makes for an ideal entry point. That puts you within scenic road-tripping distance to remote northern towns such as Utsjoki and Nuorgam, which play host to magical winter auroras and snowshoe hiking, cross-country skiing and snowmobile safari adventures.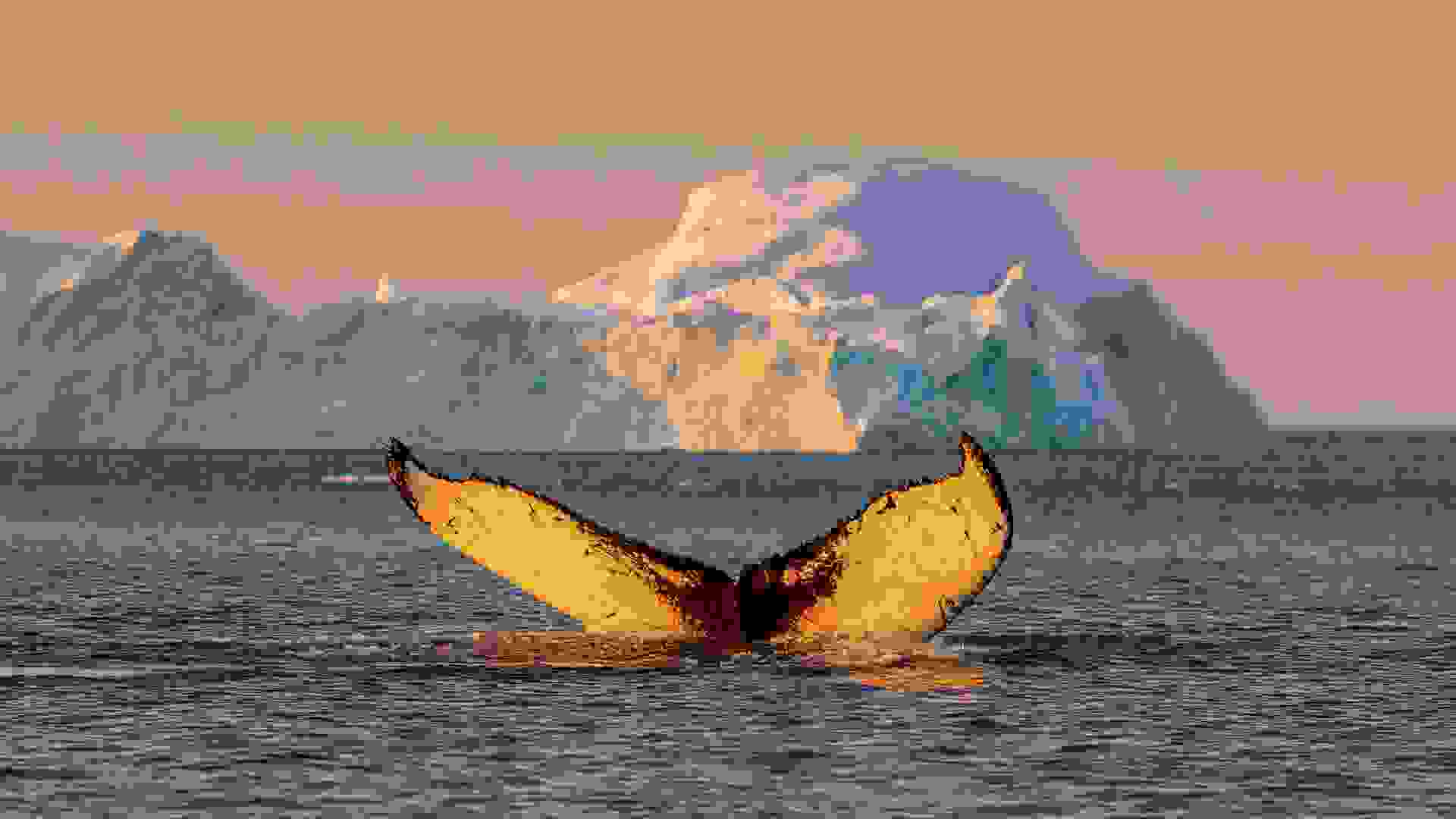 Reykjavik, Iceland
Cost: Natural Habitat Adventures' Hot Springs and Icebergs: Iceland to West Greenland, from $6,990 per person
If you want a little hot to go with your cool, Natural Habitat Adventures' Iceland to West Greenland vacation package might just be your ticket. This nine-day experience starts in the chic Icelandic capital of Reykjavik, which is one of the most festive places to spend your holidays.
There, you can dip into natural thermal baths after a day of scratching your foodie itch and checking out museums. After that, its off to fly over the ice sheets of Greenland, sail past 100-mile glaciers and rub elbows with the Inuit people under the glow of the aurora borealis.
Make Your Money Work for You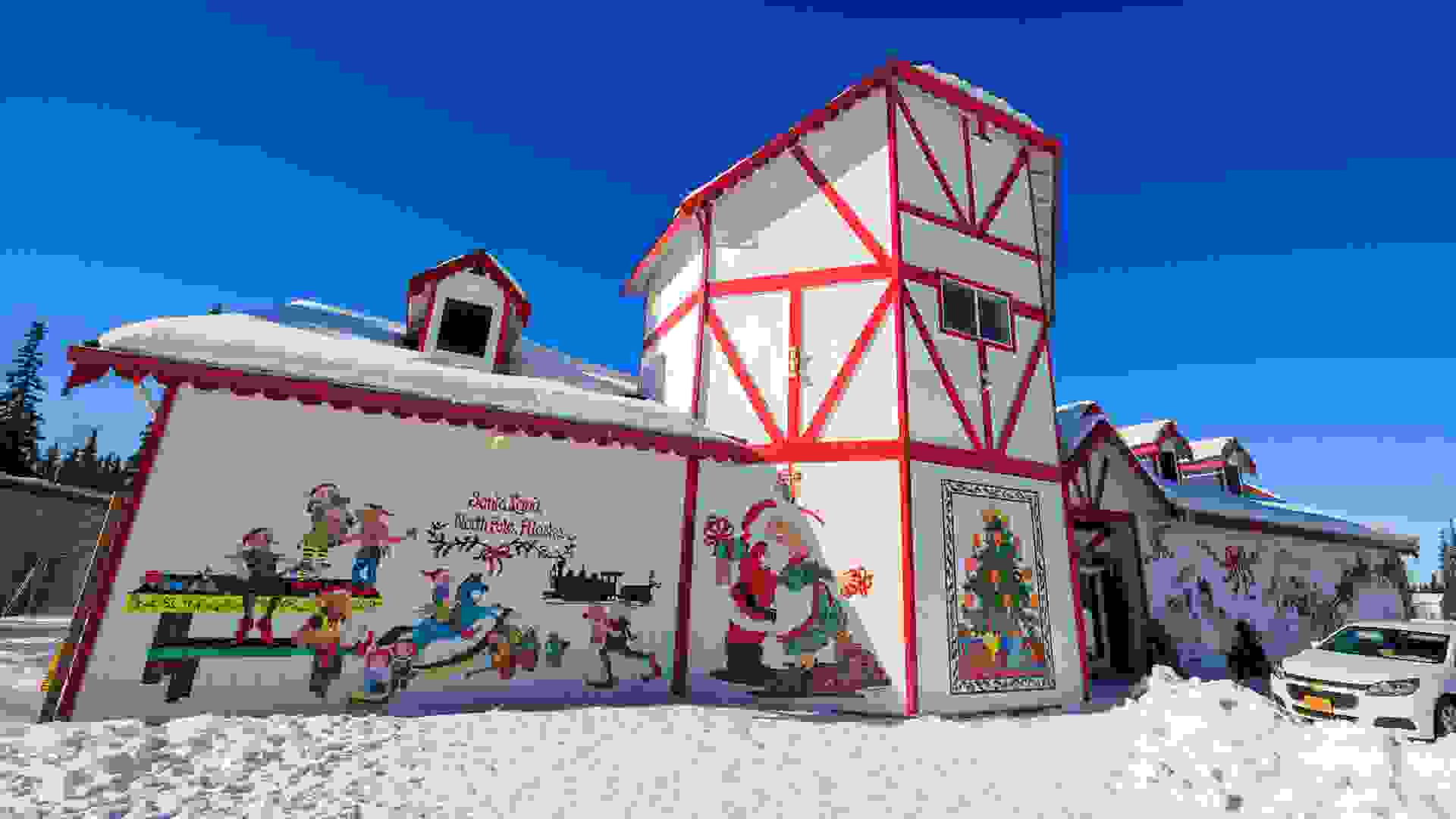 North Pole, Alaska
Cost: About $975 to $985 for airfare from New York, and roughly $90 per night for lodging
If Santa doesn't stuff your stocking with the $30,000 it takes for a trip to the North Pole expedition this year, there's always the other North Pole right here in America — North Pole, Alaska, the town where it's always Christmas. Lucky for you, this snowy hamlet is only about 15 miles away from the Fairbanks International Airport.
Staying at the Santa Claus House is the next best thing to sleeping at Santa's workshop no matter what time of year you visit, but if you're lucky enough to stop by during the holidays, you can experience the annual Winter Festival's ultra-festive lineup of ice carving, tree lighting, Santa greeting and live reindeer petting.
About the Author