The Most Popular International Travel Destinations of 2017
Check out the best travel destinations of the year.
Travel destinations on your bucket list often feature delectable cuisine, historic sites, fabulous recreation areas or world-class attractions, making them places visitors need to experience. Most of these standout cities are not new to any must-see list or shy of accolades. Instead, they are reliable favorites that have visitors returning time and again.
While international travel was a bit down this year, Americans still enjoy spreading their wings. Hipmunk's list of best travel destinations 2017 spans the globe, covering everywhere from cities to beaches. Click through to see the best travel destinations of the year.
15. Vancouver, British Columbia, Canada
Flight: $368
Hotel: $200
The New York Times called it "Manhattan with mountains," and Vancouver's quiet sophistication keeps it one of North America's most underrated tourist destinations.
The heart of downtown is just 30 minutes from the ski slopes, while beaches and seaside promenades are also right outside your door, striking that perfect balance that's so hard to find. A true four-season destination, activities and good eats are never in short supply.
14. Tel Aviv-Yafo, Israel
Flight: $1,052
Hotel: $91
One of the most vibrant beach cities in the world, the New York Times dubbed Tel Aviv, the "Mediterranean Capital of Cool." Known for its nightlife, markets and street food, Israel is definitely not what you would expect from seeing it on the news.
Want to sample a variety of restaurants? The city has about 4,500 places to eat.
13. San Jose Del Cabo, Mexico
Flight: $451
Hotel: $278
An upscale Mexican resort town, Los Cabos is an easy getaway from the United States. At the tip of the southern Baja California Peninsula, Los Cabos has everything from beaches to deserts to mountains and is a place to fall off the grid without going too far.
Jacques Cousteau called the area the "Aquarium of the World," and here water lovers can take part in surfing, sport fishing, diving and snorkeling. For the landlubbers, fine dining and a burgeoning arts scene await.
12. Dublin
Flight: $750
Hotel: $168
People come to Ireland for castles and cathedrals as much as pubs and whiskey. Tip one back at the Guinness Factory before setting off to explore the architecture, museums and endless fields of green. Road trips through the countryside are popular, and Dublin is a great jumping-off point for such adventures.
5/15
Alice Nerr / Shutterstock.com
11. Mexico City
Flight: $366
Hotel: $126
The New York Times called Mexico City "the metropolis that has it all," and it does indeed have a bit of everything from temples to museums to pulsating clubs. It's a melting pot of cultures, which shines through in the innovative cuisine, mishmash of architecture and unique entertainment venues. If you're interested in Mexico's heritage and history, it's a place you'll want to add to your bucket list.
10. Barcelona, Spain
Flight: $921
Hotel: $155
A popular European getaway, Barcelona is one of Spain's most buzzing destinations. Tour unique works by architect Antoni Gaudí, marvel at the street performers on Las Ramblas, and indulge in tapas and sangria to your heart's content. The nearby beaches ensure a laid-back atmosphere that's perfect for relaxing with a spot of culture. Bonus? You usually can find a flight deal.
9. Toronto
Flight: $366
Hotel: $171
One of Canada's most cosmopolitan cities, Toronto is a great place for a long weekend, especially during the holidays.
There's something for everyone from world-class museums and aquariums to professional sports teams and culinary delights. If you don't mind heights, the dizzying, hands-free EdgeWalk around the exterior of the 1,815-foot CN Tower boasts the best view of the skyline. You just might not want to look down.
8. Rome
Flight: $896
Hotel: $135
The center of culture and cuisine in Italy, you could easily spend weeks eating your way around the city and still not be sick of pizza or pasta. When you need to work off the carbs, though, take a break to check out the Colosseum, Forum, Pantheon and Trevi Fountain. You also will want to make a pilgrimage to Vatican City, which technically is an independent state, if you're keen on counting countries.
7. Bangkok
Flight: $829
Hotel: $101
Easily one of the best travel destinations in the world, the capital of Thailand is famous for its opulent temples, amazing architecture, street markets and thriving nightlife. It's a great starting point to get to the green mountains in the north or the blue beaches in the south. The city is cut by the Chao Phraya River, which makes touring by boat an appealing way to see the sights.
6. Manila, Philippines
Flight: $759
Hotel: $71
Manila might seem like an outlier on this list, but the Philippines has been steadily been growing in popularity the past few years. While most tourists come for the 7,000 islands, the capital is the heartbeat of the country and the hub of performing arts in Asia.
5. Tokyo
Flight: $942
Hotel: $189
With nearly 38 million residents, Tokyo is on sensory overload in all the right ways. It's easy to get around via an extensive subway network, and you are virtually guaranteed to eat well. The city is broken into neighborhoods, each with its own unique vibe and must-see attractions.
4. San Juan, Puerto Rico
Flight: $388
Hotel: $188
Walking the cobblestone streets of old San Juan, the city is colorful, vibrant and full of nightlife. Spanish history abounds as the walled city and stoic fortresses transport you back to the days of the Spanish empire. The best part? You don't even need to pack a passport.
Did Puerto Rico Make the List? Caribbean Destinations That Are Open for Business
13/15
posztos / Shutterstock.com
3. Paris
Flight: $765
Hotel: $153
J'adore Paris. Synonymous with romance, Paris is never a bad idea. The Eiffel Tower, Notre Dame, Arc de Triomphe and Louvre are musts for first-time visitors. But, you could just as easily spend a week ambling along the Champs-Elysees, taking in the café culture, visiting gorgeous boutiques and watching all the people.
2. Cancun, Mexico
Flight: $449
Hotel: $262
One of the most accessible international beaches from the U.S., Cancun is a favorite spot for Americans. There's world-class golf, water sports, spas for days and spectacular seafood. But if you have the chance, you should journey outside of Cancun. A few hours away, there's Chichen Itza in Yucatán. It's one of the New Seven Wonders of the World and a UNESCO World Heritage Site.
1. London
Flight: $784
Hotel: $180
London always has dominated lists of top travel destinations, but it's become even more popular recently since the falling pound has made costs accessible to more international visitors. Top attractions include the Coca-Cola London Eye, Tower of London, Westminster Abbey and the newest draw: the behind-the-scenes Harry Potter studio tour. Be sure to practice your royal wave just in case you encounter a member of the royal family.
Up Next: The Best Affordable Cities for Winter Travel
All destinations were sourced from Hipmunk's "Most Popular Destinations of 2017" report.
About the Author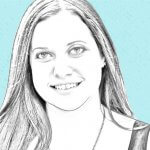 Lauren Monitz is a travel writer and social media influencer specializing in approachable adventures and offbeat explorations. With a BS in Advertising from the University of Colorado and an MS in E-business from Depaul, she has over 10 years of experience in content and social strategy for leading tourism destinations, publications, and hospitality clients. She has bylines around the web from Fodor's and Huffington Post to MSN and AOL, has done Snapchat diaries for the Food Network, and Instagram takeovers for Forbes. From becoming a certified Viking in Iceland to blackwater rafting in New Zealand, she is on a perpetual mission to seek out the most insane adventures she can find and introduce you to things you never even knew you wanted -- or needed -- on your bucket list. With a goal of visiting all 50 states and at least 50 countries by 50, she is an expert at experiential travel across the globe and close to home. A Chicago native, a Denverite by choice, and perpetually on the go, her mantra is, "Life is short and the world is Wide, Eat, sleep, travel, repeat." You can follow her (mis)adventures on 
http://thedownlo.com
 or on Instagram (@lmonitz @anadventurestory and @onetastytrip).