16 Prettiest Places To Golf This Summer
You'll enjoy your round no matter what you shoot.
Mark Twain usually gets credit for the classic quote, "golf is a good walk spoiled." And while he is most likely not responsible for that classic pearl of wisdom, there's a reason it's so often repeated. After all, even the biggest golf fans can agree with the statement provided you simply drop the last word.
One of the things that makes golf so beloved is the aesthetic beauty of the places where it's played. Many golf courses are cathedrals to landscaping, interacting with their natural settings in ways that make a day on the links as much a scenic hike as a chance to improve your handicap. So, with that in mind, here's a look at some of the most beautiful golf courses where you can play a round this summer.
1/16
Isogood_patrick / Shutterstock.com
Pebble Beach Golf Links
Location: Pebble Beach, California
Pebble Beach is among the most storied in the world, with nine holes perched atop craggy cliffs overlooking the Pacific Ocean as the waves crash against the rocks. But for all of the reverence shown to Pebble Beach, one factor really sticks out: It remains a public course. Unlike Augusta, where a select group of members and their guests will ever get a chance to enjoy the course, anyone has a shot at getting a tee time at Pebble Beach, repeatedly rated the top public course in the country.
Kauri Cliffs Golf Course
Location: Matauri Bay, Northland, New Zealand
It's probably no surprise that one of the world's most stunning golf courses is in New Zealand, a country known for such incredible scenery that one might assume that you can scarcely get the mail without encountering something truly grandiose. However, Kauri Cliffs — designed and built by David Harman — still should impress even in the context of a truly impressive place, with inland holes winding through marshes and forests while the 15 coastal holes sit atop steep cliffs plunging into the sea.
3/16
AP / Shutterstock.com
Shinnecock Hills Golf Club
Location: Southampton, New York
Founded in 1891, the Shinnecock Hills Golf Club is the oldest golfing institution in the country and lays claim to what most consider to be the nation's first links course. And how do you know that the course really is among the most beautiful out there? Well, the fact that the course architecture has largely been kept untouched for over 50 years is a good indicator. Using the natural topography, the course is reminiscent of the great courses in the British Isles and has hosted five U.S. Opens — including the second ever in 1977 — with a sixth scheduled for 2026.
Whistling Straits (Straits Course)
Location: Haven, Wisconsin
People know Pebble Beach for its gorgeous panoramas overlooking the Pacific Ocean. However, when it comes to America's most picturesque bodies of water, plenty of Midwesterners would insist that it's Lake Michigan. And for the Lake Michigan equivalent of Pebble Beach, you can pay a visit to the Straits Course at Whistling Straits in Haven, Wisconsin. There, you can play what some consider to be the premier American championship course, with its Irish-inspired fescue fairways, meandering streams and sand dune bunkers, all while enjoying the beautiful Lake Michigan shoreline.
Pinehurst Resort No. 2
Location: Pinehurst, North Carolina
Pinehurst No. 2, located on the Pinehurst Resort in North Carolina, opened in 1907 and has been a piece of the American golf pantheon ever since. It was designed by Donald Ross, who spent a lifetime trying to continually improve the course until he passed in 1948. His efforts must have been worth it in the end, though, as Pinehurst has hosted more championships than any other course. And, since 2010, some of the course has gone through a remodeling effort to restore much of the natural beauty Ross used to elevate this course.
Take a Look: 15 Hottest Millionaire Vacation Spots of All Time
Yellowstone Club
Location: Big Sky, Montana
The Yellowstone Club represents a veritable paradise for avid outdoor enthusiasts. It's a 15,200-acre private residential community with some 2,700 skiable acres nestled amidst the Rocky Mountains. But even if there isn't snow on the slopes, you can still take in the glorious surroundings by playing a round or two on the Tom Weiskopf-designed 18-hole course.
7/16
Charles B-Knight / Shutterstock.com
Augusta National Golf Club
Location: Augusta, Georgia
Augusta is a course that's almost always spoken of in hyperbole, usually whispered by Jim Nance during commercials for the Masters each spring. However, as cliched as it is to observe the incredible beauty of Augusta, there are many reasons why it has been the centerpiece of one of the biggest golf tournaments of the season since 1934. And while the history surrounding Rae's Creek and Amen Corner is a big part of that, the blooming azaleas and dogwoods shouldn't be overlooked either.
Of course, it is important to note that "prettiest" is objective, as many people would say that the club's history of excluding African-American members until 1990 and female members until 2012 is unattractive, to say the least.
Wade Hampton Golf Club
Location: Cashiers, North Carolina
Famed golf course designer Tom Fazio is also responsible for the Wade Hampton Golf Club, a stunning mountain golf course laid out along a natural valley between two towering peaks. The course is notable for not overdoing it and working with the natural landscape to create a golf experience that melds nature and golf, surrounding it with babbling brooks and breathtaking panoramic views in addition to the 18-hole course.
Sand Hills
Location: Mullen, Nebraska
While the landscaping practices of many golf courses are a point of serious contention with many environmentalists, Sand Hills is a course that could provide some of the blueprint for how great golf courses can coexist with their surroundings in a sustainable way. To say that Bill Coore and Ben Crenshaw designed this course is technically correct, but they simply found a stretch of land in the rolling hills of Nebraska where they could allow an outstanding course to simply emerge from the naturally occurring fairways and greens of the area. The final course moved a mere 4,000 cubic yards of earth and used the winds of the plains to reshape the bunkers, helping produce what many consider to be the most natural golf course in America.
10/16
coobrien / Getty Images/iStockphoto
National Golf Links
Location: Southampton, New York
When you call yourself the "National" Golf Links, you're making something of a statement about your course. However, this course — founded in 1908 — is the sort of Scottish-inspired course that any American can be proud to call their own. With designer Charles Blair McDonald being educated at St. Andrews, the open spaces and topography should give you a chance for a beautiful day of golfing at one of America's very first premier courses.
Fishers Island Club
Location: Fishers Island, New York
Designed by famed course architect Seth Raynor, this course opened in 1926 — the same year Raynor died. The course is stunning for anyone lucky enough to get a chance to play it, overlooking the Atlantic Ocean with 12 holes right along its rocky shorelines. What's more, Raynor worked to make the course's green complexes mesh with the natural surroundings for what is a genuinely beautiful experience.
Pine Valley Golf Club
Location: Pine Valley, New Jersey
If you're wondering just how much avid golfers love Pine Valley, consider that it holds the top spot on Golf Digest's list of the 100 greatest golf courses in America — as it did for 2013 and 2014. Oh, and 2003 through 2008. And, of course, there was that stretch from 1985 to 2000 as well. Suffice to say, Golf Digest is a big fan. But, that speaks to the glorious course in the sandy New Jersey pine barrens that founder George Crump and architects H.S. Colt, A.W. Tillinghast, Walter Travis and George C. Thomas Jr. have built.
Bandon Dunes Golf Resort
The Bandon Dunes Golf Resort is home to four different stunning courses laid out in the beautiful Coos Country of coastal Oregon. And, with the courses laid out right along the ocean-front property, you might feel as though you're visiting the Pebble Beach of the Northwest. Bandon Dunes is the course selected for this list — the first of the courses to open in 1999 — but the odds are good that any of the courses at the resort will make for some stunning views of the ocean and the coastal flora.
Old Head Golf Links
Location: County Cork, Ireland
Golf might have been invented in Scotland, but one could argue that the landscape most invoked by the rolling green hills of most golf courses is that of the Emerald Isle. And perhaps no place on the isle of Erin has more potential to meld the most scenic of sports with the gorgeous country than Old Head Golf links. There, a 220-acre outcropping of land is separated from the short by a narrow isthmus and provides what's almost its own island paradise for golf. You can chip and putt your way to ecstasy with panoramic views of the Atlantic and the sound of waves crashing into the cliffs 300 feet below.
15/16
Reimar / Shutterstock.com
Old Course at St. Andrews
Location: St. Andrews, Scotland
If you're wondering where the most gorgeous course in the world is, there's an argument to be made for going to the source. After all, it was the experience in St. Andrews as far back as the 1400s that gave rise to the entire sport, so the course has clearly been making an impression on those who visited for generations. So, as much as these other courses offer a wide variety of ways to experience nature while you enjoy a round of golf, the rolling seaside hills of Scotland are the quintessential golf experience that gave rise to all the others.
16/16
Pierre E. Debbas / Shutterstock.com
Bethpage Black Course
Location: Farmingdale, New York
Bethpage Black, like the Pebble Beach Golf Links, is a public course, meaning you'll have a much better chance of scoring a tee time at this A.W. Tillinghast-designed course. While there are four other courses at Bethpage State Park, the Black course is the most famous, having hosted the U.S. Open in 2002 and 2009 and on deck to host the PGA Championship this year and the Ryder Cup in 2024. So, you can enjoy a world-class course at shockingly reasonable prices in addition to taking in the gentle landscaping of one of the country's finest golf courses.
Click through to check out 60 travel destinations calling your name this summer.
More on Money
About the Author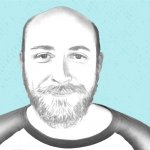 Joel Anderson is a business and finance writer with over a decade of experience writing about the wide world of finance. Based in Los Angeles, he specializes in writing about the financial markets, stocks, macroeconomic concepts and focuses on helping make complex financial concepts digestible for the retail investor.