The Price Tag on These Destinations Where Summer Is Just Beginning
Wish away the winter with these Southern hemisphere hot spots.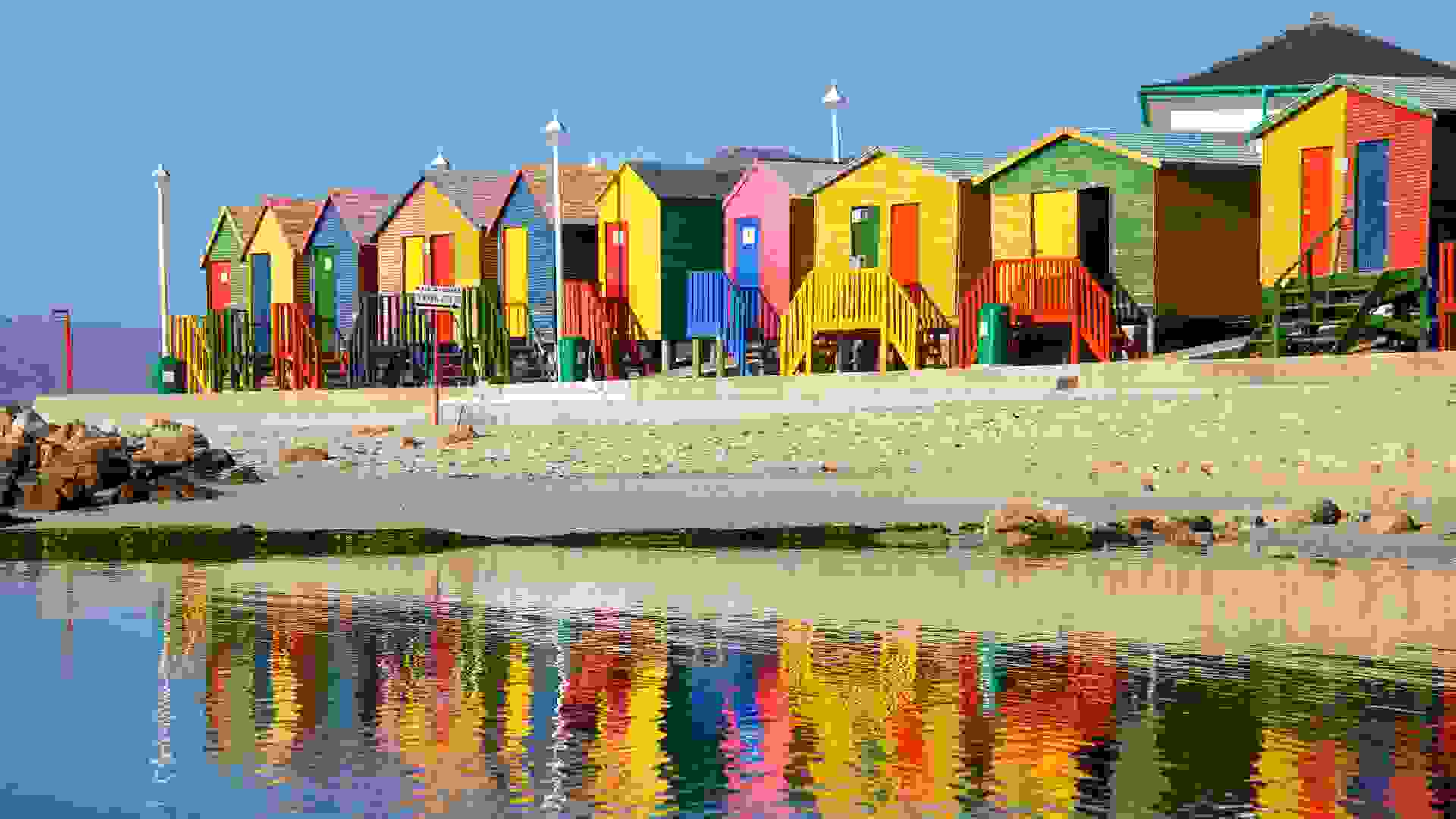 Slushy streets. Black Friday stampedes. Chapped lips. Two months of nothing but Christmas music. Don't you wish it were summer already?
Good news: In the southern hemisphere, it is. If you've got the holiday blues and are hankering for a touch of winter sun, these 10 destinations — some well-traveled, others off the grid — are sure to warm your frozen heart. Here's how much it'll cost you to swap your winter wonderland with a sand paradise in the middle of January this year, according to round-trip airfare and nightly hotel pricing estimates from Kayak. Click through to see all the hot spots to visit this winter season.
Make Your Money Work for You
Sunshine Coast, Australia
Flight: From $1,629 (to Marcoola)
Lodging: About $128 nightly at the Sunshine Airport Motel
For Queensland's Sunshine Coast, it really is all in the name. Whether you're hiking the rugged mountains and picnicking in Conondale National Park, surfing and grilling in Happy Valley or just lazily browsing the merchandise at the Twilight Markets Caloundra, your trip to Australia will feel like a truly endless summer. The Sunshine Coast Airport Motel may sound like a dive, but it's actually a stylish 3.5-star boutique hotel with a casual vibe that's pitch-perfect for warm weather.
Think Ahead: The Best Time to Book Your Travel Plans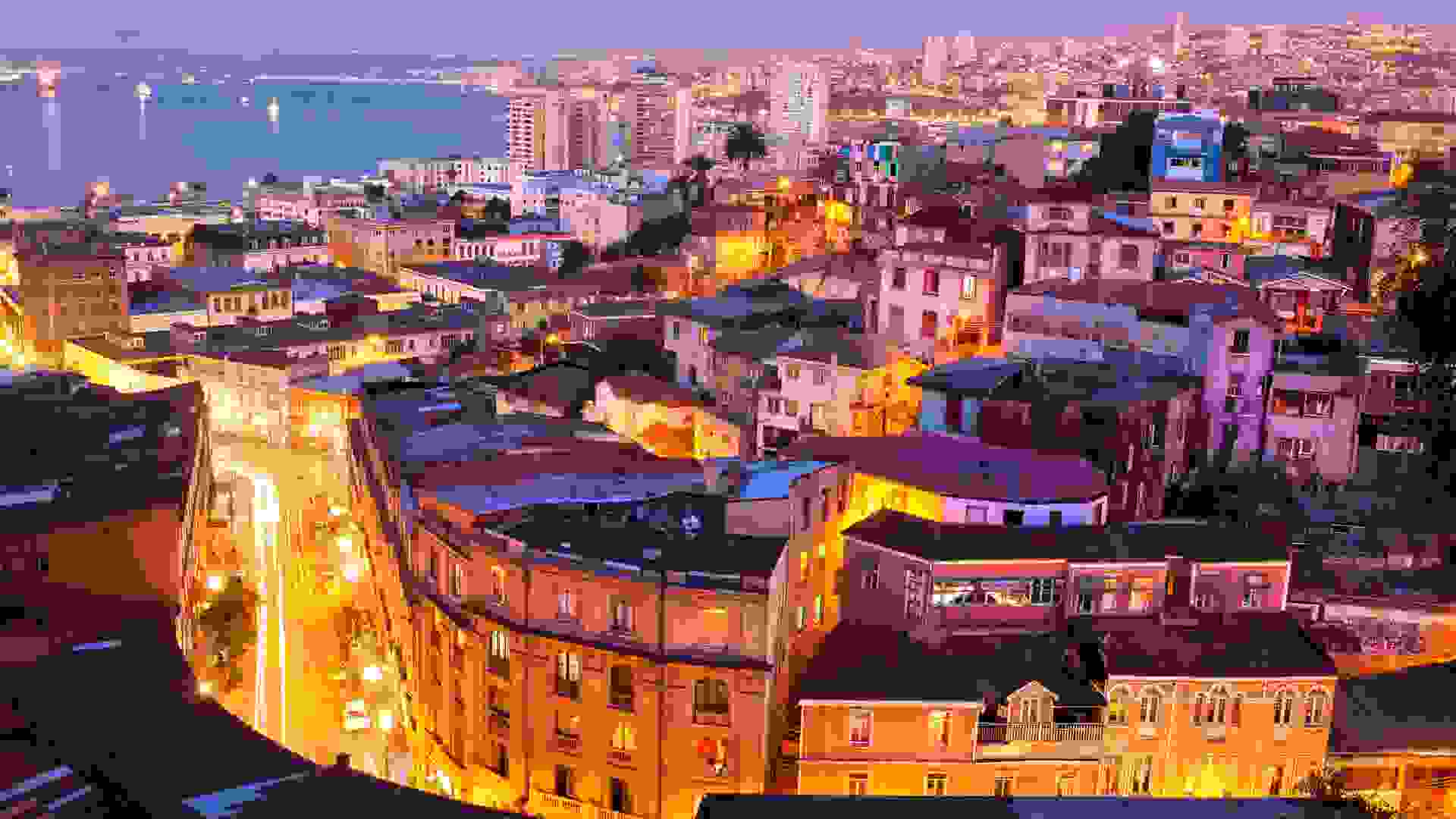 Valparaiso, Chile
Flight: From $943 (to Santiago)
Lodging: About $42 nightly at Ibis Valparaiso
Getting to Valparaiso makes you feel like seasoned traveler, since you'll have to fly into the capital city of Santiago before taking a bus to this hipper destination that's cherished by globetrotters around the world. Known as the "Jewel of the Pacific," this city is steeped in artistic heritage that inspired artists such as the poet Pablo Neruda. Embrace the bohemian vibe with Valparaiso's many galleries, soak in the dense architecture of Heritage Square or have a nice, warm New Year's celebration at the oceanfront fireworks party. Not only is the international flight one of the lower-priced highlights of the lineup, the cheap lodging in Chile doesn't disappoint, either; Ibis Valparaiso features a chic, modern vibe and two onsite bars. Use these strategies to score cheap hotel rooms and deals on your next vacation.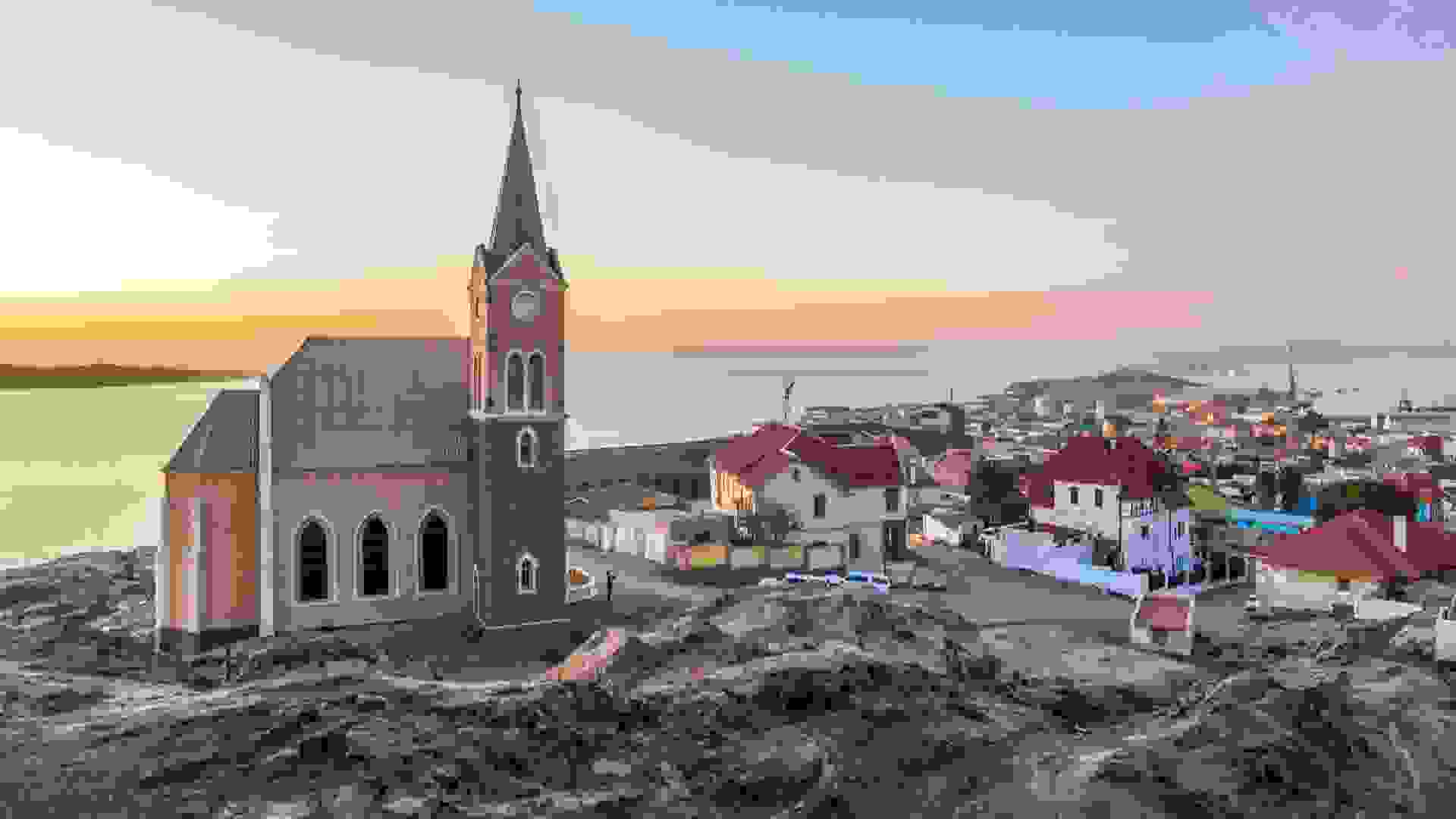 Luderitz, Namibia
Flight: From $1,801
Lodging: About $83 nightly at The Cormorant House
When you think "Namibia vacation," you probably think about high plains safaris lit by dramatic sunsets. You'll absolutely get those in Luderitz, but this German-inspired hamlet in southern Namibia is a little quirkier than that.
In addition to its Deutschland-like art nouveau style, Namibia's tourism board dubs Luderitz the country's "extreme holiday mecca." Whether you're into kiteboarding, rock climbing, surfing, paragliding, skydiving or other beachy extreme sports you absolutely shouldn't do during winter in the U.S., this city's got you covered. Chill out afterward at the self-catering Cormorant House, with a huge shoreline balcony that just invites you to pop open a bottle of wine.
Make Your Money Work for You
Asunción, Paraguay
Flight: From $925
Lodging: $92 nightly at the Hub Hotel Asunción
Asunción is a city of beautiful opposites. While the city's smattering of colonial and beaux-arts architecture hints at its rich history that dates back to the 1500s, a thriving nightlife and chic shopping scene give this very green capital a modern edge, too. Foodies can enjoy a variety of cuisines ranging from Brazilian to Peruvian, and history buffs won't want to miss the National Pantheon of Heroes. When it's time to retire, keep it modern at the centrally located Hub Hotel Asunción in the heart of Villa Morra; the hotel is in the process of adding a rooftop bar and infinity pool.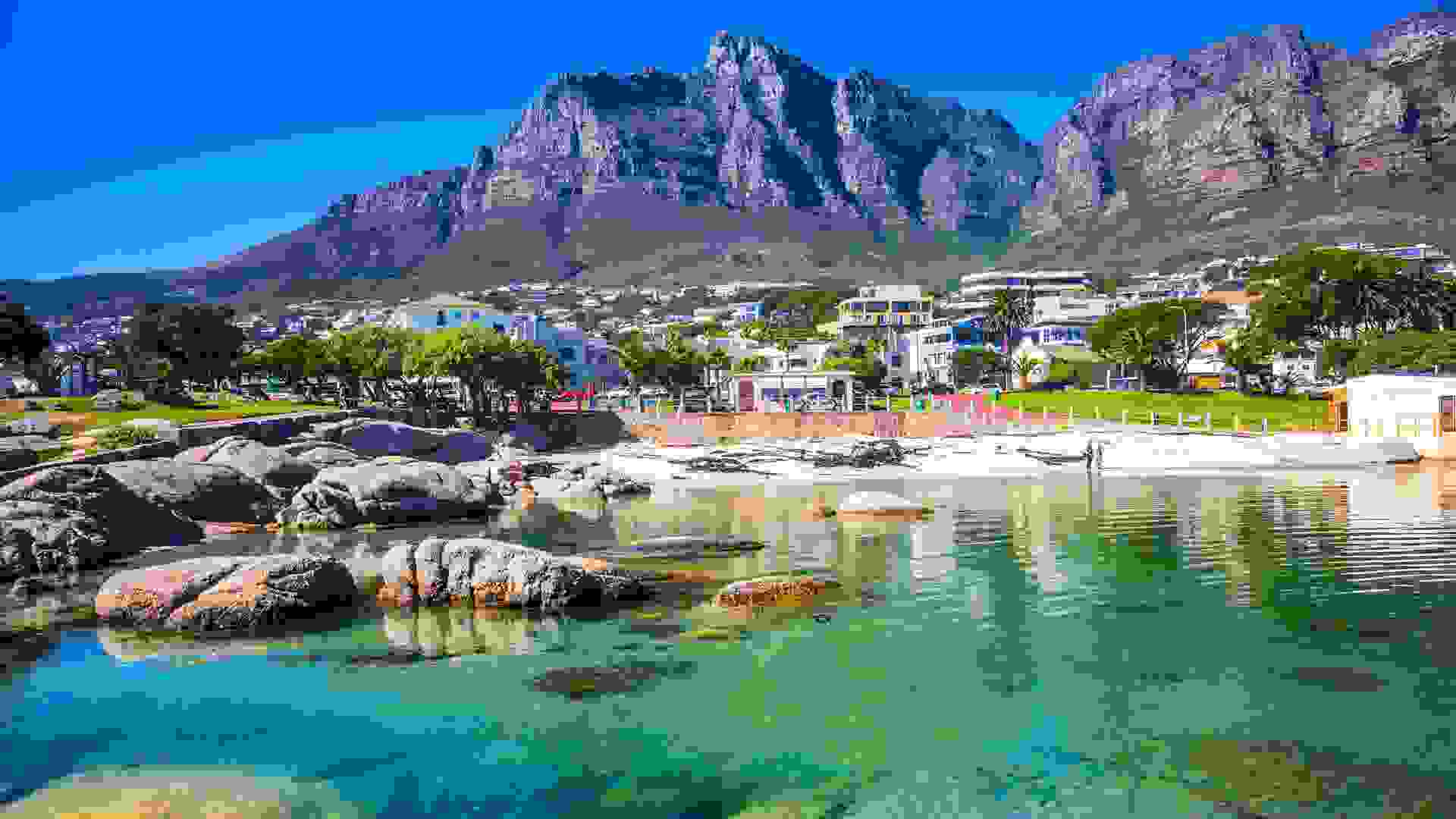 Cape Town, South Africa
Flight: From $936
Lodging: About $100 nightly at the Park Inn by Radisson Cape Town Foreshore
Speaking of trendy capitals in the southern hemisphere, South Africa's Cape Town is a prime destination if you like a heaping side of cultural enrichment with your warm weather. Catch your winter sun rays around the Atlantic Seaboard, known by the locals as Cape Town's very own Riviera, but don't forget to brush up on your history at St. Georges Cathedral and the Slave Museum — not to mention your botany at Kirstenbosch National Botanical Garden.
Top it all off with shopping and award-winning dining along Kloof and Bree streets before ending your day with stunning views of Table Mountain at the Park Inn by Radisson Cape Town Foreshore, a four-star hotel in the business district.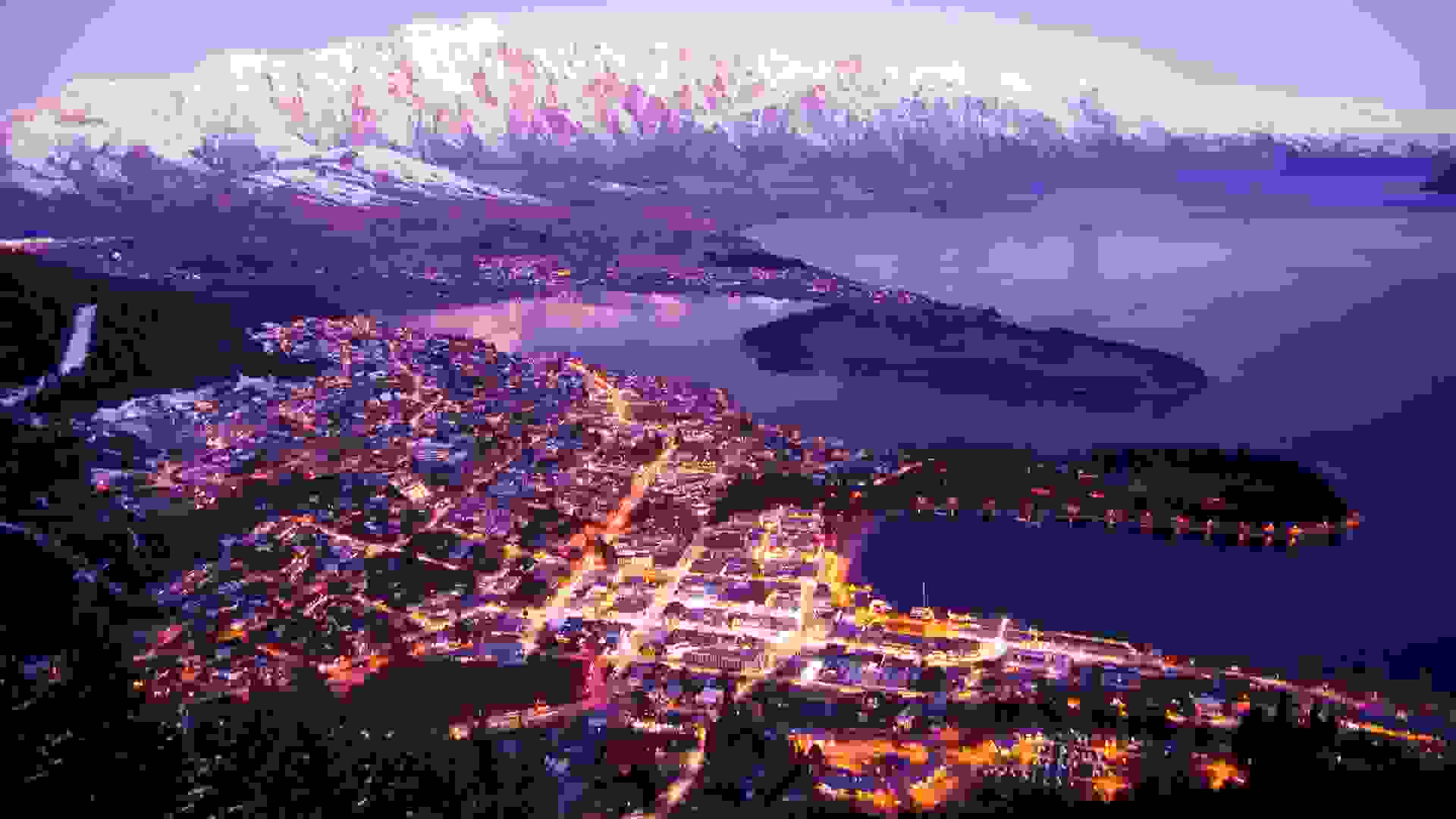 Queenstown, New Zealand
Flight: From $1,948
Lodging: About $172 nightly at Mercure Queenstown Resort
Most folks visit New Zealand to bungee jump, roll down hills in giant hamster balls or geek out on "Lord of the Rings" attractions, but not you. Nope, you're hitting up Queenstown's summer season, where average temperatures range from about 68 to 86 degrees Fahrenheit in December through February, to take a break from all the noise. Sure, Queenstown's got parasailing, kayaking, hiking, biking and cruising, but it's the Swiss-like scenery provided by Lake Wakatipu and the Remarkables mountain range that lends Queenstown a refined and relaxed tone. The classic styling of Mercure Queenstown Resort, complete with on-site Jacuzzis and saunas, makes lakeside living that much cozier. If New Zealand entrances you and you want to stay, the country is actually an affordable retirement option.
Make Your Money Work for You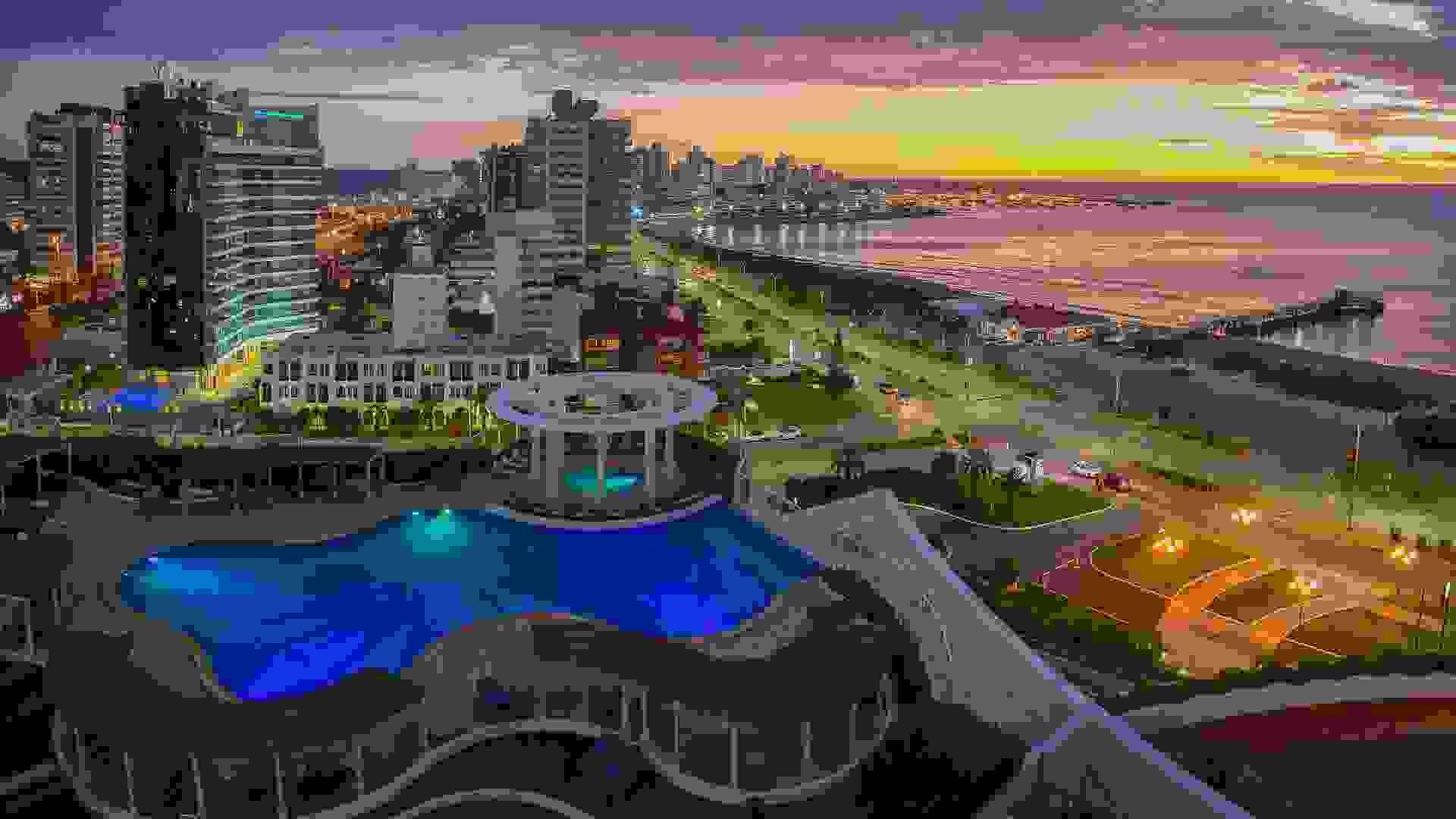 Punta del Este, Uruguay
Flight: From $1,330
Lodging: About $296 nightly at Hotel del Lago Golf and Art Resort
The bustling beachside city of Punta del Este — which can reach temperatures of 90 degrees in January — has it all. Playa Mansa is the easygoing "Quiet Beach" while Playa Brava is the boisterous "Rough Beach," and there are just as many significant sculptures as there are wild parties in town.
Punta del Este is all about resorts, and the Hotel del Lago sums up the town's kitchen sink mentality: Why choose between sports and art when you can sink 18 holes at the onsite golf course before browsing the hotel's collection of Uruguayan paintings?
Save Your Pesos: 15 Alternatives to These Pricey Exotic Hot Spots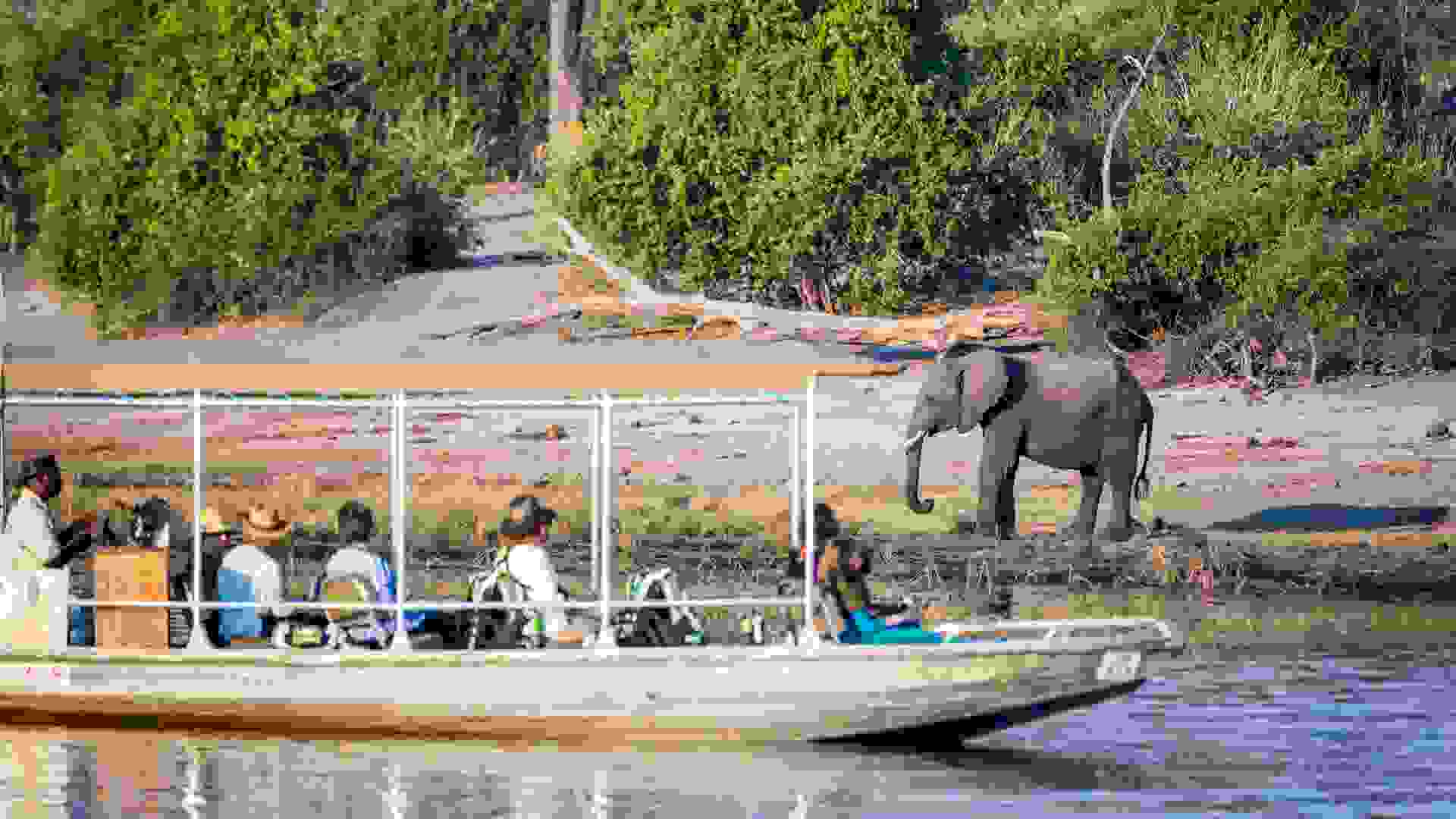 Chobe National Park, Botswana
Flight: From $1,360 (to Kasane)
Lodging: About $134 nightly at The Old House
If a sunny safari is your idea of the perfect escape from the snowy gloom, the Chobe National Park near Kasane might just be your dream destination. Chobe is like a safari buffet, boasting day trips, houseboat tours, photo safaris, adventure safaris and guided tours that can last up to eight days. Accommodations range from roughing-it campsites to opulent resorts, but The Old House strikes a nice middle ground with its homey style and family-owned friendliness.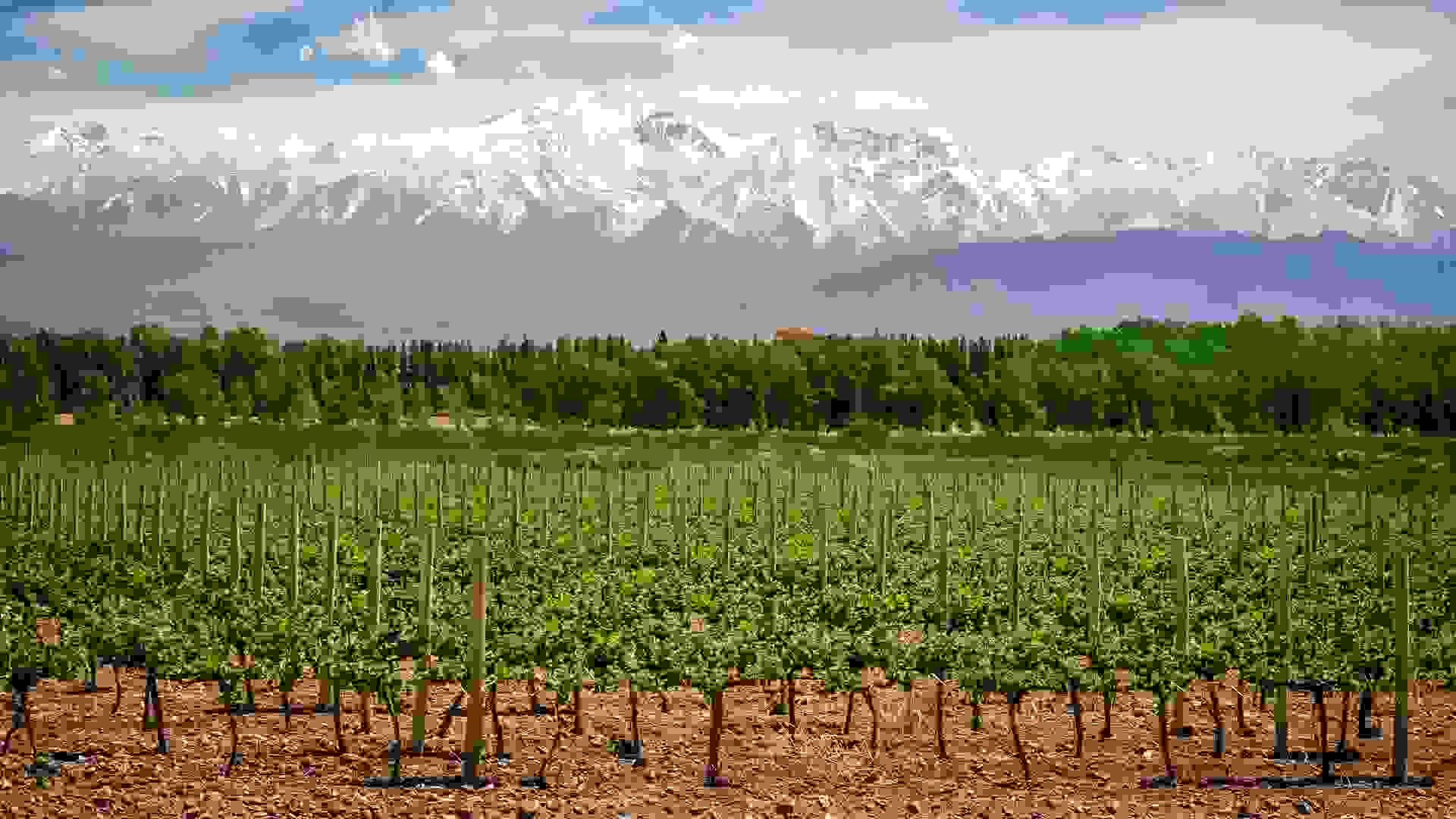 Mendoza, Argentina
Flight: From $1,095
Lodging: About $128 nightly at Pilgrim's Rest
With daytime temperatures just barely tipping over 90 degrees and nighttime lows dipping into the 60s during its summer season, this mountain town in the Andes just begs you to take it slow and indulge. Good thing Mendoza's got plenty of boutique wineries (specializing in local Malbec, of course) to help you do just that. The lush gardens at Pilgrim's Rest bed and breakfast just feel right for Mendoza's enchantingly lazy days.
When you're not swirling your vino, take a raft down the Mendoza River or visit the Mount de la Gloria, a national monument to the Army of the Andes. Then go right back to tasting adventures on the Wine Route, because Mendoza called the "land of good sunshine and good wine" for a reason.
Get in the Mood: Top Wines Under $20
Make Your Money Work for You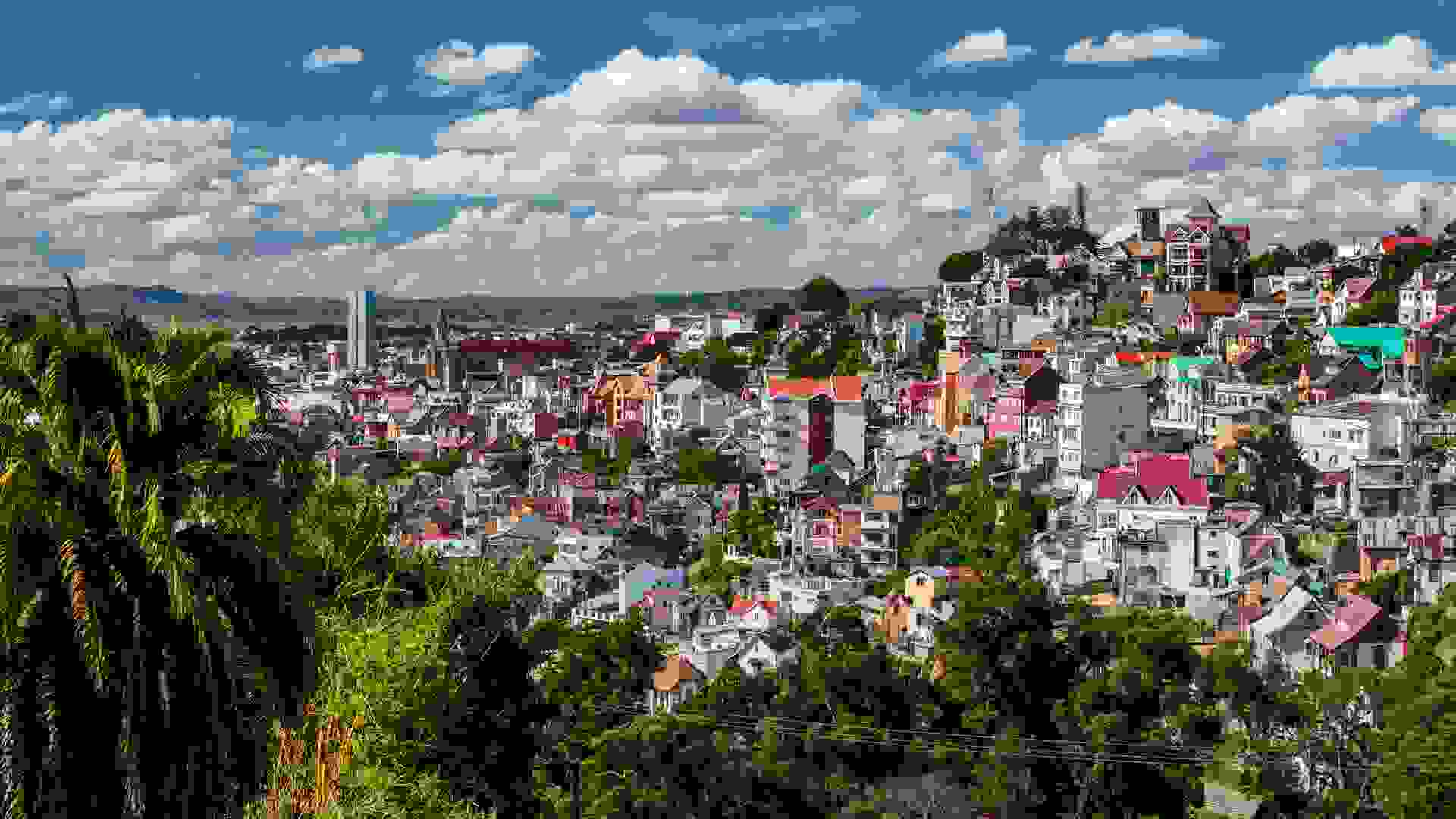 Antananarivo, Madagascar
Flight: From $1,657
Lodging: About $65 nightly at Le Pavillon de l'Emyrne
The flight to Ivato International Airport isn't cheap, but you'll save beaucoup cash without skimping on luxury when you stay in this colorful capital. Le Pavillon de l'Emyrne's boutique accommodations speak of the country's history with France, featuring old-world style, rose gardens, an onsite spa and its own French bistro.
Once you're out and about in Tana, skip the pastel-colored city center for the picturesque parks and colonial buildings of the Andohalo borough, the shady jacaranda trees of Lake Anosy, the Norwegian-built Ambohimanoro Cathedral and the Musée de l'Art et de Archéologie in the neighborhood of Isoraka. If you head downtown at night, get all your shopping done in your summer shorts at the mile-long shopping hot spot of Avenue de l'Indépendence.
Up Next: The Most and Least Affordable Places to Spend Your Holiday Vacation
Methodology: Estimated nightly hotel rates and round-trip flight pricing sourced from Kayak.com, flying to and from John F. Kennedy International Airport. Prices estimated for the duration spanning Jan. 9 through Jan. 19, 2018.
About the Author