7 Times You'll Actually Save More With a Travel Agent
If you want travel discounts and other perks, consider using a travel agent.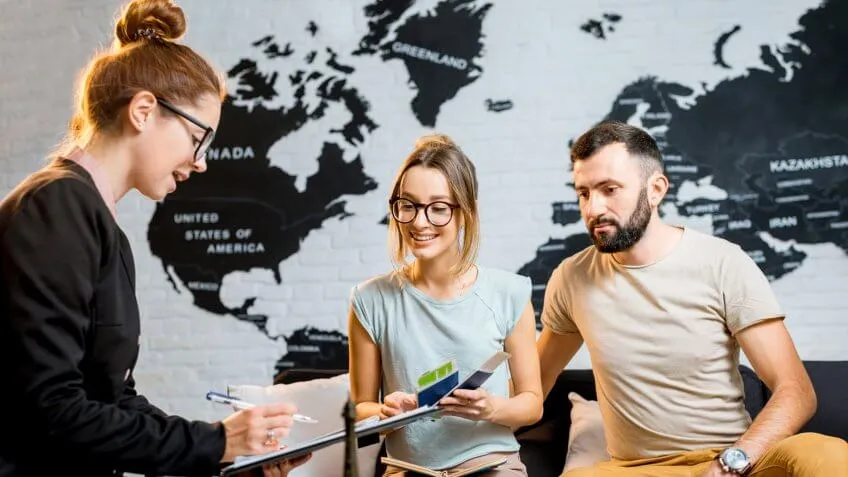 RossHelen / Getty Images/iStockphoto
You might think using a travel agent is a thing of the past. But in fact, Travel Weekly's 2016 Consumer Trends survey found that 28 percent of people use travel agents, an increase from 26 percent in 2015.
Satisfaction levels have increased over the years, too. In 2012, less than 50 percent of travelers were "somewhat satisfied" or "extremely satisfied" after booking through an agent versus 66 percent in 2016, according to the survey.
So, while we all love to go DIY with apps and aggregators like Hipmunk or Momondo, it often pays to take a hint from seasoned globetrotters. Here's how you can save money on travel by using a travel agency.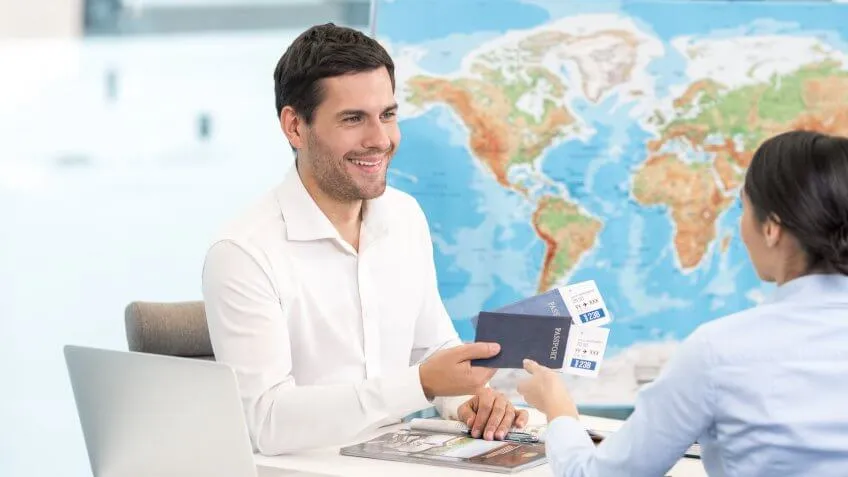 Dima Sidelnikov / Shutterstock.com
When You Want Better Rates
Here's the most direct way travel agents save you money on travel: They help you get travel discounts.
"Specialists can also help you figure out when traveling off season makes sense, so you can get the benefit of lower prices and often smaller tour groups," said Joost Schreve, co-founder and CEO of kimkim, which specializes in curating independent customized tours by local travel specialists. "We usually advise travelers to look at options during the shoulder season, just before and just after the peak travel months. Shoulder season prices are lower, the crowds dissipate, the weather is nice and you still get the benefit of hours of extra daylight."
Most significantly, agents often have access to the lowest possible airfares, whether through industry connections or simply by parsing through the mountains of information you don't want to deal with yourself. Not only do travel agents know when an airline price will actually be at its lowest, they also have the know-how to book you a ferry or train if it'll save you cash.
Travel agents are also in the know about upcoming sales. "I look at each trip as if it was my own and want the best value possible," said Bob Winter, a travel agent and co-owner of travel agency Lake Country Travel. "We often know when sales are coming out before the public. We also add that personal touch to reservations and often have more clout at hotels/resorts to get better room placement or 'extras' due to our buying power."
Agents can trot out data to back up their claims of lower costs. According to a report from the American Society of Travel Agents, consumers save an average of $452 per trip when booking with an agent.
Don't Miss: Hidden Fees Airlines Don't Want You to Know About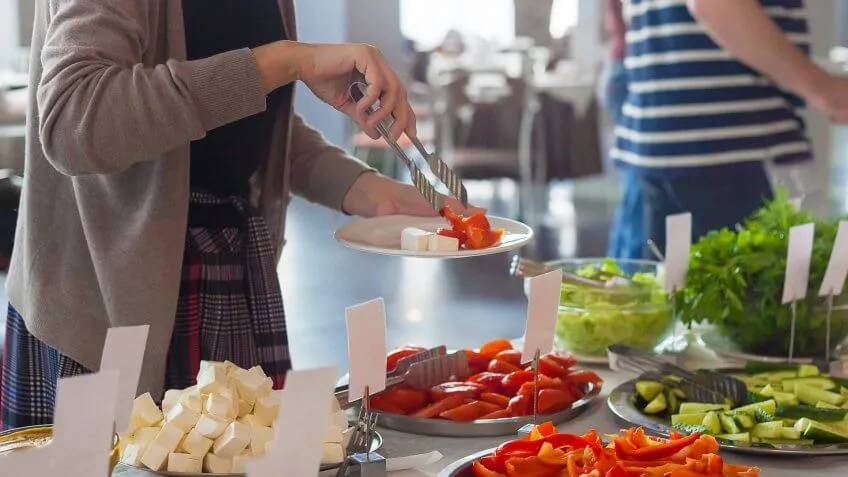 Ruslana Maskenskaia / Shutterstock.com
When You Want Free Travel Perks
Everyone loves perks, and everyone loves to pamper themselves when they travel — whether it's something that makes a business trip more bearable or a vacation more luxurious.
That's where your travel agent's connections come in. Because hotels, airlines and other businesses that thrive on travel want to keep getting repeat business from agents, they're more willing to throw perks at an agent than they are at an individual customer.
And because travel agents do so much business with airlines, hotels, cruise lines and so forth, they have the leverage to negotiate things like free WiFi, free parking or room upgrades. Not enough? Maybe you'd prefer free breakfast, or some substantial resort credit?
These types of services don't only boost your comfort levels. If you had to pay for these perks out of pocket, the cost would add up pretty quickly.
sirtravelalot / Shutterstock.com
When You Want to Save Time
Sometimes, time really is money. For example, consider this:
In April 2016, the average American worker in the private sector got paid $25.54 per hour, according to the U.S. Bureau of Labor Statistics. That $25 is roughly the same as the flat fee a value-priced agent will charge you to organize a weekend trip. When you equate your time to hours, you'll quickly see that you can save time and money when an agent is there to help.
Of course, the longer and more complex the trip, the higher the fees. But ask anyone from neuroscientists to psychiatrists and they'll tell you we're far more efficient when we focus on a single task rather than multiple tasks. Multitasking often results in productivity loss. So when deadlines loom, projects stack up and time really is money, delegating your travel duties to an agent so you can focus on your own work can pay off in the long run.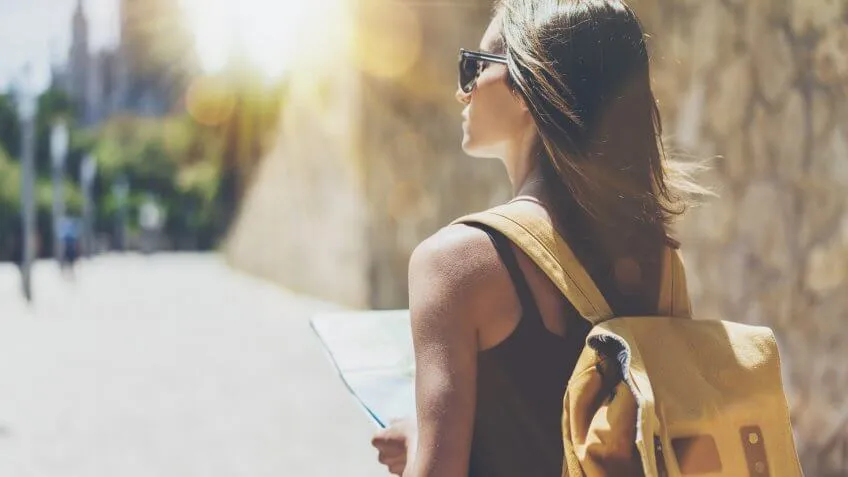 Maria Savenko / Shutterstock.com
When You Need an Itinerary
It's one thing to fly home for a weekend and crash in your old bedroom. It's another thing entirely to book your first South African safari. First-time international travelers can avoid common travel mistakes and save time by relying on an agency's expertise when it comes to planning their itinerary.
Some agents actually specialize in specific regions, where they'll clue you in to the best local deals. Andre Arriaza, an avid traveler and partner for gastronomic-related ventures such as Barcelona Eat Local and Bitemojo, said one scenario where you might want to use a travel agent is when trekking in Barcelona's highlands. "Using a specialized travel agent can certainly help you reduce costs instead of organizing itineraries, buying gear and transporting it to the destination," he said.
An agent can also be helpful if you want to eat your way around the city. He or she "will give you insight and allow you to develop on the foods you like the most, instead of going on your own to different restaurants at first," added Arriaza. "This is a smart way of using money when traveling."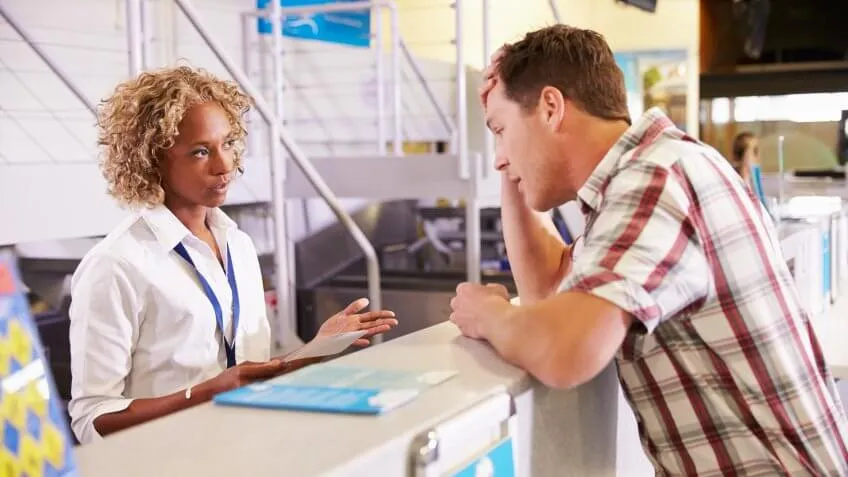 monkeybusinessimages / iStock.com
When Your Plans Change
Speaking of itineraries, they all have one thing in common: They can change at a moment's notice.
From the outset, travel agents seek to head off potentially costly changes simply by knowing your destination. For example, they'll help you avoid booking flights or blowing money on a bum outing during periods when the weather is typically bad.
And while changing your plans can be a pain, changing your plane ticket is even worse, as airlines might charge anywhere from $200 to $500 for the service.
Using a travel agent doesn't guarantee that your plans won't change. But it certainly lowers your chances of last-minute changes and insane fees. Overall, 66 percent of people who booked with agents reported that the process helped them avoid potentially expensive mistakes.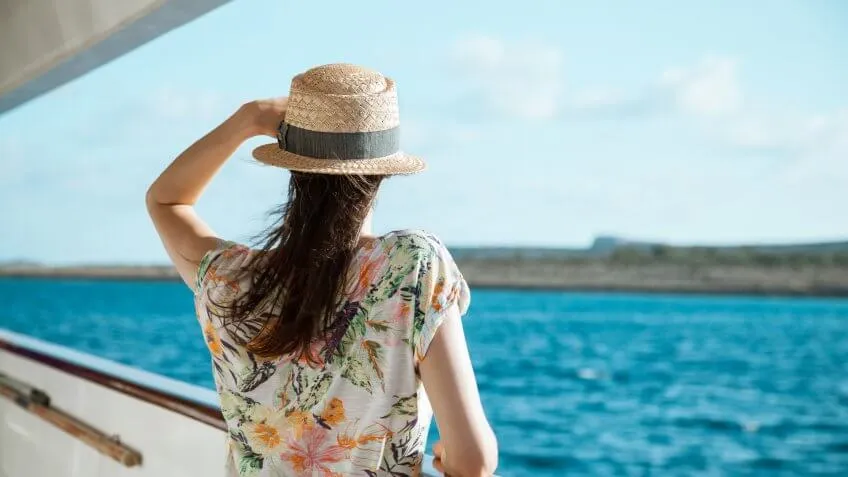 Maryna Pleshkun / Shutterstock.com
While You're At Sea
Do you want to snag cruise credits? Better rates on cruise packages? Or, how about those discount drink packages? These are just a few money-saving benefits travel agents can get you when you're on a cruise.
"While a travel agent doesn't necessarily save money on the booking of a Disney Cruise, you can get extra perks that save money in other ways by using one," said Alisha Molen, who writes about Disney Cruises on her website Picture the Magic.
Depending on the travel agent you use, you could possibly score an onboard credit. "The amount of credit will vary depending on the agent," said Molen. "It can range from $50 to $200 in ship credits."
Look for a travel agent with cruise certification before you hit any of the seven seas. These pros can do everything from getting you the best rates to helping you save money on shore excursion activities. Moreover, they're often privy to the latest cruise deals before the general public even gets wind of them.
More Seafaring Deals: 7 Bargain Shore Excursions for Your Next Cruise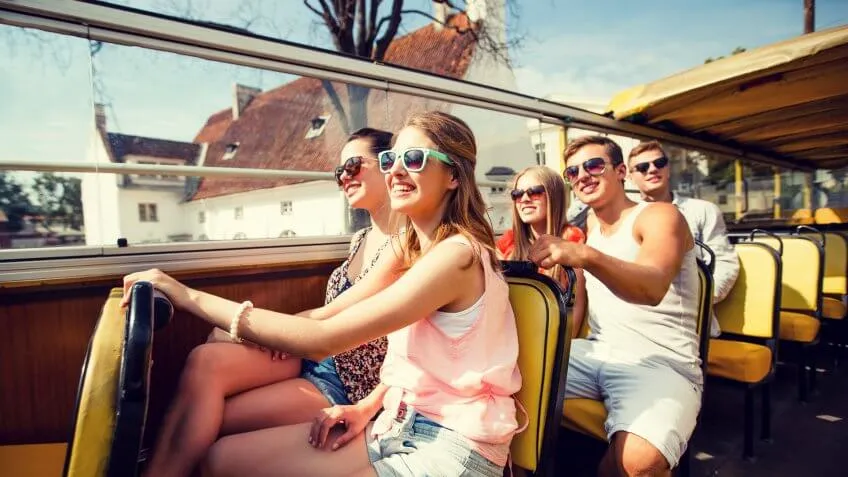 Syda Productions / Shutterstock.com
When You're Traveling With a Group
Travel agent deals aren't just for you — they're for your group, too.
Whether you're going to Disneyland (a destination that agents know exactly how to book for the best rates) or organizing a team-building retreat in Toronto, agents save you money by getting group rates — or upgrades to suites — on hotel rooms. And they keep saving you money by finding coupons for things like group dining.
In addition to group rates, your travel wizard can also organize cost-efficient activities that cater to the interests of everyone on the trip, from your niece to your grandma.
Up Next: 7 Secret Tricks to Upgrade Your Vacation for Less
Sydney Champion contributed to the reporting for this article.