6 Travel Extras That Are Worth the Money When Traveling With Kids

5 min Read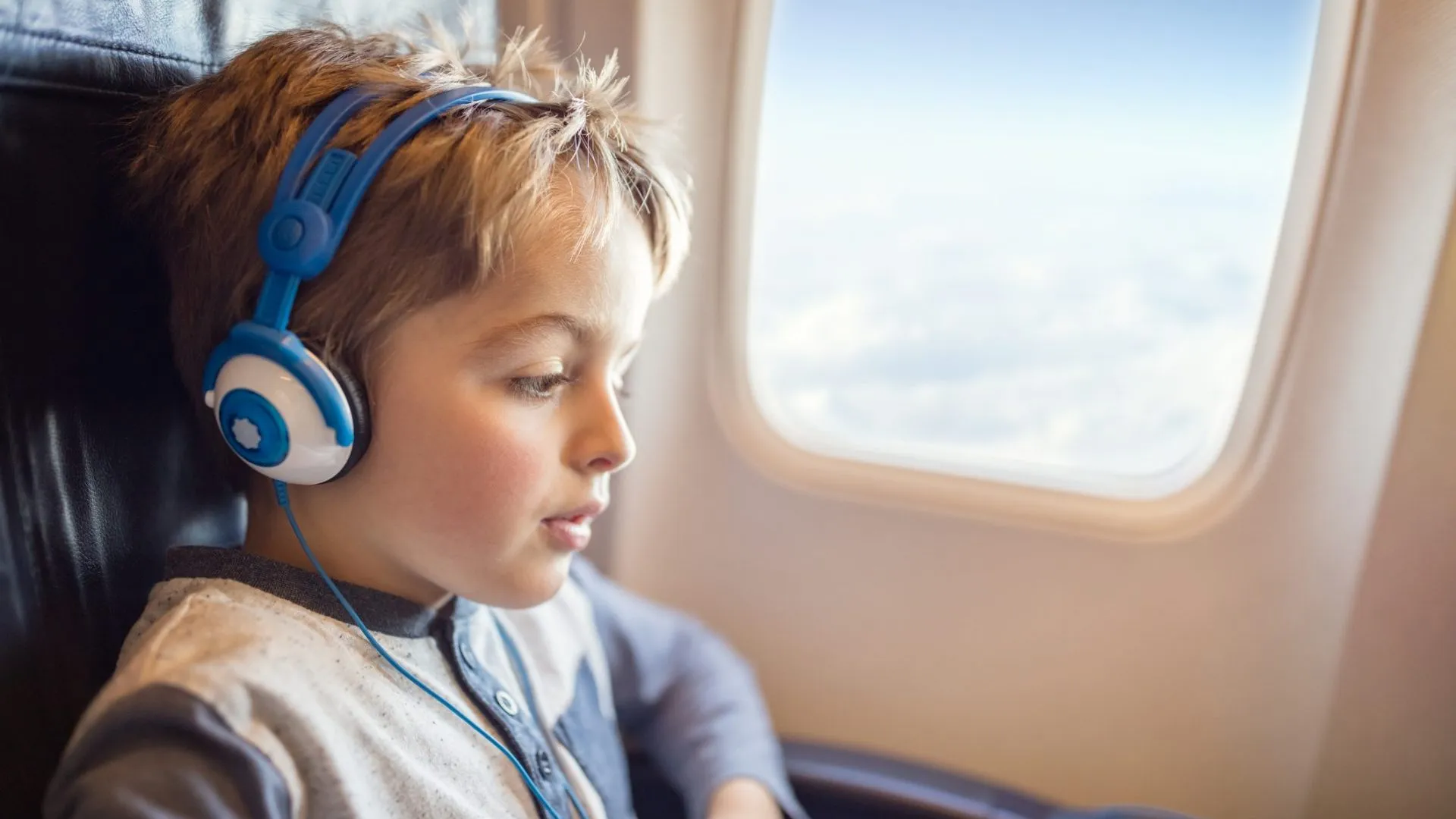 Make Your Money Work for You
Wi-Fi, Movies and Other In-Flight Entertainment
If a long flight with children is on your itinerary, don't write off in-flight entertainment as an unnecessary splurge — and definitely don't wait until you're boarding to figure out the prices and options. Wi-Fi, music, movies, games or some combination of them all might be more of a necessity than an amenity depending on your kids — and it's often cheaper than you might think.
American Airlines, for example, provides Wi-Fi on most flights for $10 — and that's about all you'll have to spend because the airline offers a large collection of free content, including movies, music and TV shows. It costs $8 to connect on Southwest flights, where you'll also find an impressive library of free content.
A Kid-Friendly Tablet
If your plane doesn't have seatback screens, and you'd rather not hand your phone over to your kid for the duration of the flight, you'll need a tablet to stream and play games. If you drive instead, a tablet will keep the back seat quiet for way longer than any toy or activity book — but either way, get one that's kid-proof.
The Amazon Fire 7 costs $99 and comes equipped with a chunky case that can handle drops and spills. If it breaks within two years of purchase, Amazon will replace it for free. It comes with a free year of Amazon Kids+, which delivers more than 20,000 books, videos, games and apps. After that, Kids+ is $2.99 a month. Kids can use Wi-Fi or stream downloaded content and parents can choose to add apps like Netflix and Zoom and use parental controls to customize their kids' access.
It's a lifesaver in the car, on a plane or anywhere that kids of all ages need pacifying over long, idle hours.
Make Your Money Work for You
Kid-Specific Headphones
Whether or not you invest in a tablet, you should spring for kid-friendly headphones before you head out — you can get a good pair on Amazon for around $15.
Not only are they smaller and softer to protect tender ears and prevent headaches, but kid headphones can protect your kids' hearing. According to Tech Advisor, adult headphones can damage a child's hearing — permanently, in some cases — even when they don't sound like they're too loud to adults. Earbuds are especially dangerous.
A Travel Charger
Whether you're on the plane, in the car or anywhere that an outlet isn't, those devices are dead weight once they lose their charge. You can avoid battery anxiety and revive dead tech with an investment in a portable charger. There are options for $50, $80 or more that offer impressive capacity, but you don't have to spend that much to buy one that will get you through in a pinch.
For $25 on Amazon, you can get a three-pack of mini chargers that you can easily toss in a purse or a pocket just in case.
A Children's Travel Journal
For all but the smallest jet-setters, travel journals serve the dual function of keeping kids both busy and engaged with the trip. They encourage creativity, teach geography and reduce screen time while giving your kids a keepsake from the journey that they might wind up hanging onto forever. They can mark off locations as you go, record what you do along the way, draw pictures of what they see and scrapbook things like venue or travel tickets, admission passes and even hotel brochures.
There's no shortage of options, but "The Ultimate Road Trip Journal for Kids: Awesome Activities for Your Adventures" is a fan favorite. You can pick it up on Amazon for $9.
Make Your Money Work for You
Snack Catcher
From the car to the campsite, you can save time, money, aggravation and water from laundry never done with a single $6 purchase. The Munchkin Snack Catcher has 4.7 stars after more than 54,000 reviews for a good reason — it prevents the spills and messes that are otherwise inevitable when you mix young kids with food on the road.
It fits in standard cup holders in strollers and car seats, it's dishwasher safe and it's got a big trophy case of awards for changing how parents keep snacks in mouths and off of floors.
More From GOBankingRates
Photo Disclaimer: Please note photos are for representational purposes only and may not reflect the exact items listed.
About the Author