7 Travel Purchases Buyers Almost Always Regret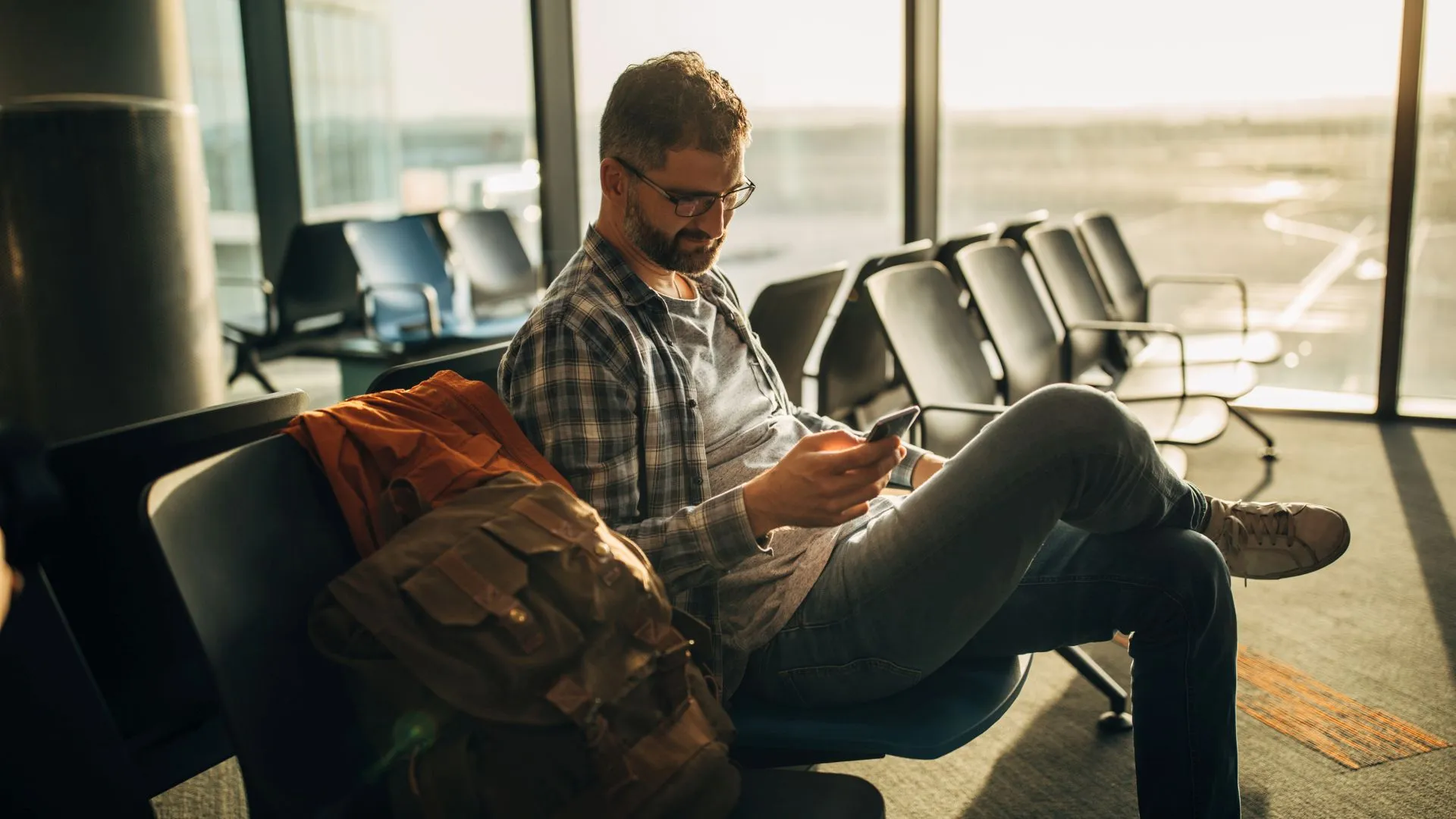 Your next vacation will offer no shortage of opportunities to overspend — and it's up to you to know the difference between splurging and squandering.
Springing for a fine meal or luxury experience shouldn't come with any guilt, provided it's within your travel budget. But any expense that doesn't add real value should be considered a waste — and every dollar you waste is one you can't spend on that fancy dinner.
GOBankingRates spoke to a variety of seasoned travelers and industry experts who revealed the vacation purchases you're most likely to regret.
Some unadvised spending takes place during the vacation itself. Other times, people waste money in the planning and booking phases. Either way, the goal is to spend money on making memories, not on things you don't need or can get elsewhere cheaper.
Keep reading to learn about the travel purchases you'll almost certainly regret making on your next vacation.
Novelty Souvenirs
People splurge on overpriced tourist-trap trinkets while caught up in the thrill of the moment. But when the novelty wears off, they quickly become just another pile of tchotchkes competing for space at home.
"Souvenirs without utility value except adorning the shelves are a waste of money," said Ravi Parikh, founder and CEO of RoverPass. "They end up in the trash can sooner or later."
Nick Kembel, founder of Spiritual Travels, has been there as well.
"I mean, can you imagine lugging around a three-foot wooden giraffe across three connecting flights?" he said. "I once bought a traditional didgeridoo in Australia, envisioning myself mastering this ancient instrument. Let's face it. It now collects dust in the corner of my room."
Unverified Tours or Activities
When people travel, they're bombarded with offers for wilderness treks, boat charters, guided tours and every other imaginable activity. If you're interested in something like that, book in advance with a reputable operator that you've researched.
"One must exercise caution when booking tours or activities, especially from unverified sources or street vendors," said Shreya Patel of LowestFlightFares. "Booking with reputable companies not only offers a higher level of professionalism but also protects you against scams or unreliable services. Look for certifications, licenses, and positive customer feedback to ensure a quality experience while minimizing any potential risks."
Make Your Money Work for You
Unnecessary Insurance
Travel insurance can be absolutely necessary — unless you already paid for refundable flights and bookings.
"Buying unnecessary travel insurance is like throwing money out the airplane window before you even take off," said Chloe Scorgie, founder of Passport Down Under. "Many travelers end up purchasing insurance they don't need or that duplicates coverage they already have." And if you're a covered driver, you don't need to double up at the rental counter, either.
"I also never buy the extra car coverage when renting a car," said Jen Darnell, founder of Small Towns Big City. "If you have full coverage, there is no need to pay the extra premium for their insurance."
Scorgie also points out that many credit card benefits include rental and travel insurance for free.
Travel-Specific Tools and Gadgets
Amazon alone has endless pages of ingenious must-have travel devices that make it hard to understand how humans in the past ever left home without them — but you can get by without most of them just fine.
"One of the biggest offenders has to be those fancy yet often impractical travel gadgets," said Shelley Marmor of Travel Mexico Solo. "Take, for instance, the all-in-one universal travel plug. Sure, it may seem handy at first, but in reality, it can be bulky, expensive, and often unnecessary, considering most modern hotels cater to an array of plug types."
Paying for VIP Accommodations Instead of Paying a Travel Professional
If you have the means and desire to spend extra for the top room categories at hotels and resorts, spend it on an agent who specializes in luxury travel, instead.
"Depending upon your travel professional's connections, they can often secure the reservation for the second top or lesser room category and parlay that into a complimentary upgrade to the top category or the next room category," said Heidi Theis, owner of Benvenuto Travel Design Firm. "But travelers need to know, they can not VIP themselves."
Buying Miles
There are a handful of times when it might make sense to purchase airline miles — to keep them from expiring, to reach an award or if they cost less than the flight. 
Beyond that, it's a bad buy, even at a deep discount.
"They are always having sales for 50% off, so people buy them thinking they are a good deal — but they almost never are," said Raj Mahal, founder and CEO of PlanMoreTrips. "Even worse, the airlines can devalue the miles at any time, like United just did a few days ago."
On May 17, United devalued its popular MileagePlus program award rates by 33% without notice.
"I have heard from so many people who buy miles on sale in anticipation of a honeymoon or family vacation only to be severely disappointed when they try to redeem and discover that there is either no award availability or the price in miles has gone up," said Mahal.
Make Your Money Work for You
Cruise Extras Booked After Boarding
One of the great things about cruises is that they are ultimately customizable — but make those customizations while you're still on dry land.
"Cruise lines typically discount all purchases made before the sailing departs, including excursions and drink packages," said Pierre-Olivier Lepage, co-founder and CEO of Cruisebound. "For example, if you plan to purchase the drink package, do not wait until you arrive on the ship to purchase. You will save money by purchasing before departure. The same goes for excursions. Not only will booking excursions early save money, but you are more likely to get a spot on popular excursions that will sell out."
More From GOBankingRates