I Asked ChatGPT To Plan My Vacation: Here's How It Helped Me Save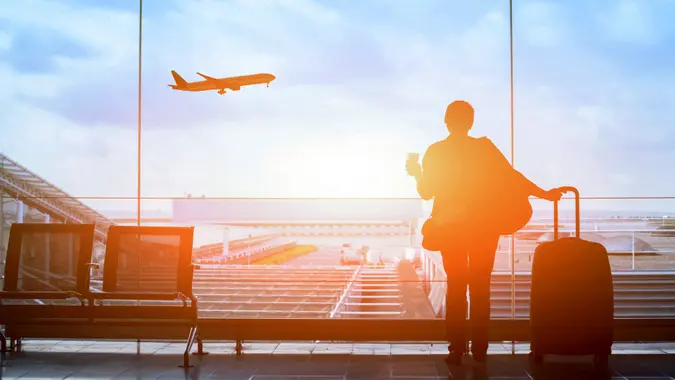 anyaberkut / Getty Images/iStockphoto
Gone are the days when you would call up a travel assistant or travel agent to help you get your next vacation underway. Today, if you are looking to plan a trip, you can easily navigate your pending travel experience options through AI tools like ChatGPT. These planning tools can be filtered through your needs including travel plans and budgetary restrictions. Keep reading to learn how you can use AI for travel.
Using AI for Travel 
When using AI, or artificial intelligence such as ChatGPT, for travel it can save you both time and money. You can not only skip the customer service representative, but you can also customize your online travel experience with just a few prompts. In fact, I used ChatGPT for travel plans.
Using ChatGPT To Plan My Cancun Vacation
The travel industry as a whole has had to navigate a whole new landscape with AI and ChatGPT travel options now open to the general public. As I was debating where I would like to spend my vacation days this year, I kept my mind open, my budget reasonable and my options available. I simply went to the ChatGPT website and entered a vacation prompt. I also included my budget range which was $1,000 to $3,000. 
Here is the seven-day trip outline that ChatGPT generated for me, which when compared to other travel sites, seemed to give me the most bang for my buck. 
Destination: Cancun, Mexico
Day 1: Arrival in Cancun– Fly into Cancun International Airport.– Check into a budget-friendly hotel or hostel in Cancun.– Explore the local area, enjoy the beach and get acquainted with the surroundings.
Make Your Money Work for You
Day 2-4: Cancun and Riviera Maya-Take a day trip to Isla Mujeres, a beautiful island near Cancun. Enjoy snorkeling, relaxing on the beach and exploring the island's vibrant atmosphere.-Visit the Mayan ruins of Tulum, located along the stunning coastline. Explore the ancient ruins and take in the breathtaking views.-Spend a day at Xcaret, an eco-archaeological park. Enjoy swimming in underground rivers, experiencing cultural performances and discovering the rich biodiversity of the region.
Day 5-6: Cozumel Island
-Take a ferry to Cozumel Island, known for its crystal-clear waters and vibrant coral reefs.-Engage in snorkeling or diving activities to explore the underwater beauty of the island.-Relax on the beaches, enjoy delicious local cuisine and take in the laid-back atmosphere of Cozumel.
Day 7: Departure– Enjoy your last morning in Cancun or Cozumel.– Depart from Cancun International Airport.
ChatGPT also offered a reminder to "allocate some of your budget for meals, souvenirs and additional activities not mentioned in the plan."
How Much Money Can ChatGPT Save You When Traveling?
I asked ChatGPT how much my trip to Cancun would cost and it gave me a breakdown of price estimations for each stage of my pending trip. Even with all this data I knew to take these outlines with a grain of salt. However, as I dove deeper into price breakdowns from other sites I realized it was not far off the mark. 
In fact, by giving me a play-by-play for how I should spend my time in Mexico, it seemed to potentially shave off a good chunk of travel overhead. It also helped expedite the amount of time I would need to spend both researching and planning. Here is the breakdown it generated for me.
Make Your Money Work for You
Flights
The cost of round-trip flights to Cancun can range from $300 to $800 per person, depending on the airline, time of booking and travel dates. It's recommended to book flights well in advance to secure better deals.
Accommodation
Budget-friendly hotels or hostels in Cancun can range from $30 to $100 per night, depending on the location, amenities and room type. For a 7-night stay, the accommodation cost can range from $210 to $700.
Transportation
Public transportation in Cancun is reasonably priced. Buses are a popular mode of transportation and can cost around $1 per ride. Taxis and shuttles are also available but may be slightly more expensive.
Activities
The cost of activities can vary. Here are some estimated prices for popular activities in Cancun:–Isla Mujeres day trip: $30 to $60 per person, including transportation and activities.-Tulum ruins visit: $10 to $15 per person for entrance fees.-Xcaret eco-archaeological park: $100 to $150 per person for a full-day admission ticket, including various activities and meals.
Keep in mind that these are rough estimates, and prices may vary. It's always a good idea to check current prices and any available discounts or package deals.

Considering the estimated costs provided above, the total cost for a 7-day trip to Cancun, Mexico, can range from approximately $550 to $1,700 per person, excluding meals and additional expenses.
Final Take To GO 
When OpenAI launched ChatGPT, it may have had an idea of the AI system's potential, but no one could have predicted its potential scope. From helping you make money to planning your vacation, AI is impacting lives everywhere.
When you use AI for travel plans, you can have a full itinerary and budget ready in just a few minutes. With this kind of convenience, it is definitely worth a try.
Make Your Money Work for You
FAQ
Here are some answers to frequently asked questions about using AI and ChatGPT for travel plans.
How can AI be used in travel?

AI can be used in travel in several ways. For example, you can ask ChatGPT to plan a trip for you. You can include a budget and it can pick a location and itinerary that fits within your stipulations.

Is there an AI tool to make a travel itinerary?

To use AI to create a travel itinerary, you can go to the ChatGPT website and enter a prompt such as "plan a vacation." It will then ask you how you would like to filter what it generates for you -- based on categories such as budget or destination.

Which AI is best for tourism?

ChatGPT currently seems to have the best technology for generating responses to questions about many areas which would include tourism, traveling or vacation planning.