Sleep in the World's Coolest Treehouses for $100 a Night (or Less)

4 min Read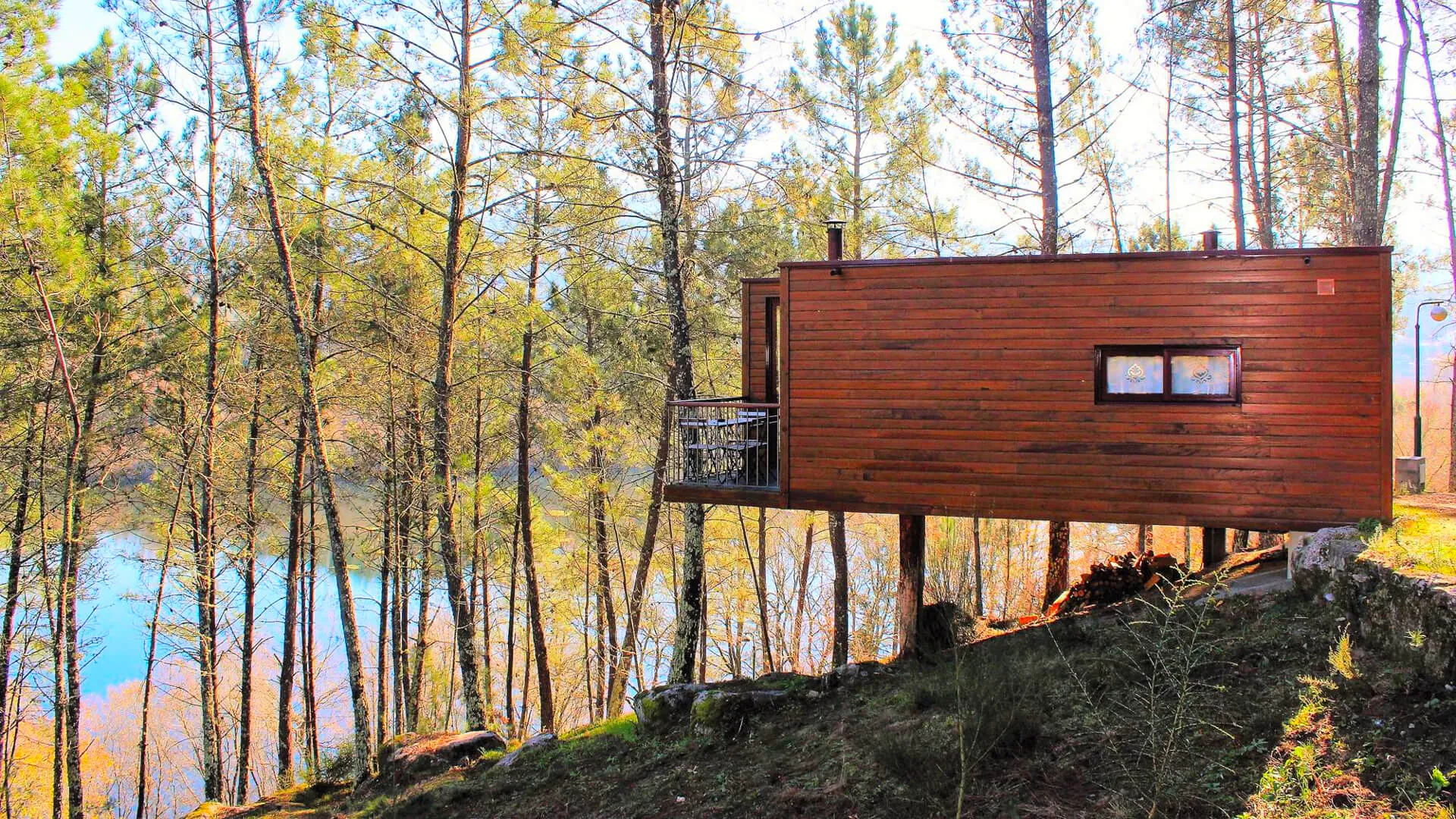 Treehouses aren't just for kids anymore. You can now rent grown-up forest accommodations around the world — essentially user-hosted "hotels" that come with amenities adults will love (including Wi-Fi, air conditioning and even saunas, in some cases) — all with that magical, high-in-the-sky quality you dreamed about as a child.
Waking up among the treetops in these unique treehouse vacation rentals is more affordable than you might think. GOBankingRates worked with Glamping Hub to find treehouse rentals across the globe you can rent for under $100 a night.
Pricing is accurate as of April, 19, 2019, and is subject to change.
Make Your Money Work for You
Peaceful Treehouse Near Vilnius, Lithuania
This romantic treehouse is located in a lush forest near Vilnius, Lithuania, and sleeps up to two. Inside, there's a double bed, dining table and a work space, plus complimentary Wi-Fi, air conditioning and electricity. Outside, there's a roomy terrace with a hammock and limitless views of the surrounding forest.
Private Island Treehouse in Granada, Nicaragua
Get away from it all at a private island treehouse in Granada, Nicaragua. Each treehouse hut sleeps two and is located 10 feet above the water for incredible views of Lago Nicaragua. The two-story rental is complete with a queen-size bed, private bathroom and hammock.
Rainforest Treehouse in Sigiriya, Sri Lanka
Don't rent this treehouse if you have a fear of heights. This kid-friendly rental is located high in the branches of a Kon tree in the Sri Lankan rainforest, and there is also a cottage at the base of the tree for those who prefer to stay on the ground. The treehouse part sleeps two and features a sleeping deck that allows guests to sleep among the stars.
Secluded Treehouse in Guyonvelle, France
Among the treetops in Guyonvelle in Eastern France sits this spacious treehouse that can sleep up to six, with one full-size bed and two twin-size beds. For this treehouse vacation, the rental also has a half-bathroom, a small dining area and an outside terrace, ideal for dining al fresco. 
Romantic Treehouse in Halkidiki, Greece
This glamping rental is built for romance — it sleeps two in a "snug" double bed. Treehouse guests also have access to the main lodge area, which has a living area and lounge, and visitors can also go for a swim in the outdoor pool on site.
Make Your Money Work for You
Eco-Friendly Treehouse Near Paraty, Brazil
Wake up in the middle of the Atlantic Forest when you stay in this eco-friendly treehouse for two. This rental has a full-size bed and a private bathroom, plus a spacious balcony with a hammock. Treehouse guests can enjoy Wi-Fi, on-site parking, complimentary breakfast and access to free bike rentals and a shared sauna.
Wooden Treehouse in Tuscany, Italy
Get panoramic views of the Tuscan Archipelago from this wooden treehouse. The house itself can sleep two, with a double bed and a small wardrobe, and there is a private yurt next door with a living room and sofa bed, which can sleep two additional guests. You might catch sight of some pretty wild fellow "guests" while you're there, with rabbits, fox and deer often spotted in the surrounding woods.
Tropical Treehouse Near Goa, India
You'll be surrounded by mango, coconut and banana plantations when you stay at one of these treehouses, which each sleep two. Accommodations include bathrooms, air conditioning and a fire pit. 
Luxurious Treehouse in Ponte da Barca, Portugal
These treehouse bungalows are nestled in Portugal's natural landscape and feature a full-glass facade facing the water for guaranteed gorgeous views. But be prepared to totally disconnect here — there's no cell service or Wi-Fi on site.
Recycled Treehouse Near Wellington, New Zealand
This cozy treehouse made from recycled materials sleeps two guests and is pet-friendly too. There's a heater and electric blanket to keep guests warm, plus Wi-Fi and power. A bathroom is located on the ground just a few steps away.
More on Travel
About the Author