Visit the World's Most Breathtaking National Parks for Under $100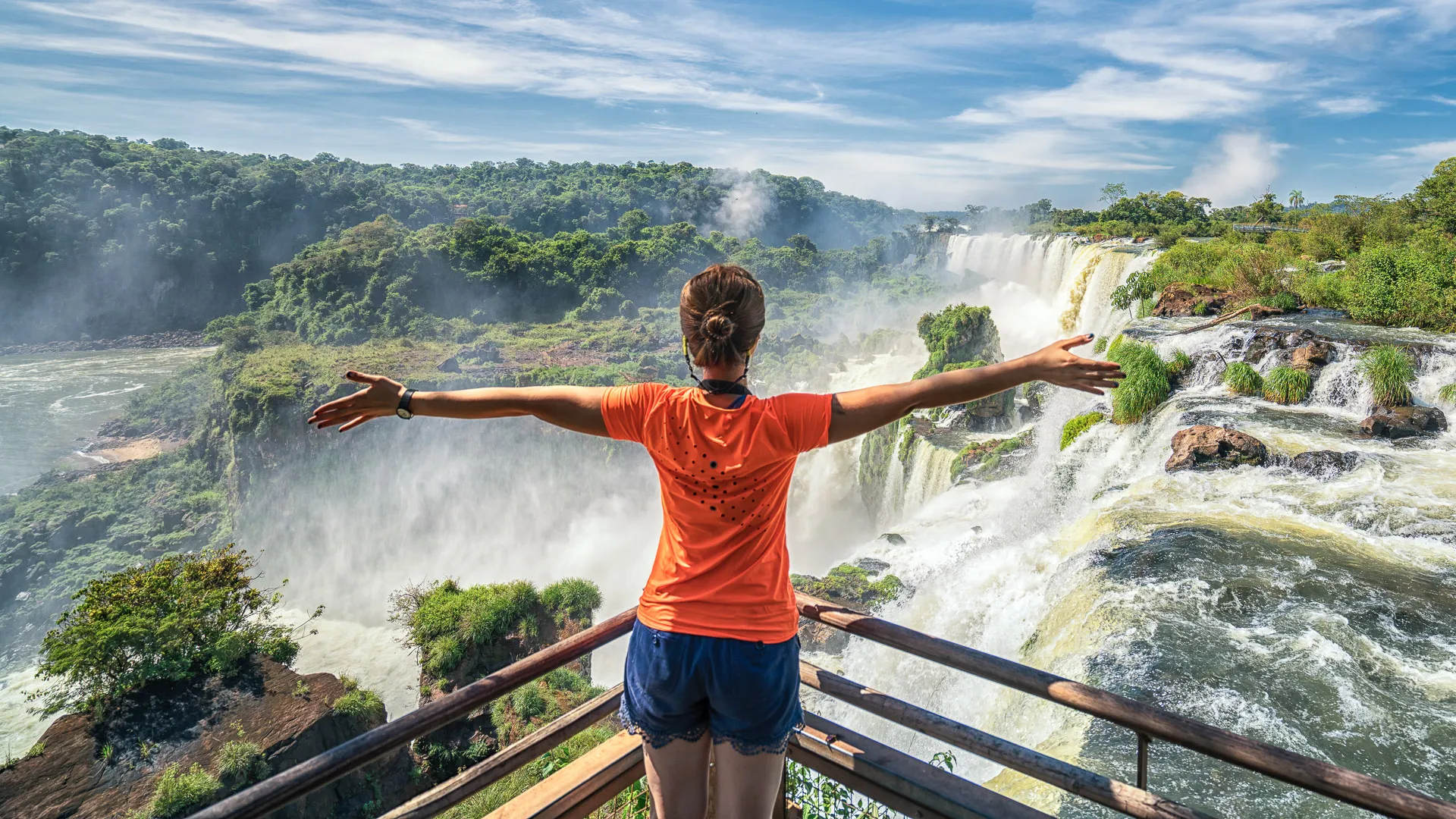 Summer vacation often includes a trip to a national park. There are 417 in the United States' National Park System alone, and you can enjoy a beautiful vacation at some of the best national parks for free.
But U.S. parks aren't the only breathtaking places to spend your vacation days. Check out 30 of the most beautiful national parks around the world that you can visit for $100 or less.
Alejandro de Humboldt National Park — Holguin, Cuba
Entry fee: $10
At Alejandro de Humboldt National Park, you'll find more than 900 plant species that are endemic to Cuba. That's even more remarkable considering that the rocks in the soil are toxic to most plants. Take a guided hike to discover an island paradise fed by the Toa River and some of the island's wettest weather.
The all-day treks follow the Santa Maria River where you'll see parrots and other wildlife, take a swim in a waterfall and stop at a local farm for coffee and chocolate. This is an essential stop if you're planning a vacation to Cuba.
Arrecife Alacranes National Park — Yucatán, Mexico
Entry fee: $3.38
Home to the largest coral reef in the Gulf of Mexico, Arrecife Alacranes National Park shelters 136 species of fish, four species of sea turtle and 24 species of shark. Take a snorkel or dive, but don't forget about the dry parts of the park. The biodiverse park protects coastal dunes and 29 species of mangrove. Bring your birdwatching glasses — there are 116 species of birds to look for, ranging from threatened species to migratory regulars.
Make Your Money Work for You
Banff National Park — Alberta, Canada
Entry fee: Free
Explore the dazzling beauty of Canada's first national park just a 90-minute drive west of Calgary. Snowcapped peaks preside over sparkling glaciers kissing up against dazzling fields of flowers. Explore the park by car, on foot or from the unique perspective of a whitewater raft. Fill your vacation days with birdwatching, fishing, canoeing or skiing, and spend your nights in accommodations ranging from campsites to resorts.
Calanques National Park — Marseille, France
Entry fee: Free
White limestone cliffs shelter tiny hidden beaches at Calanques National Park. Deep azure waters beckon you to explore them by kayak or leap from the outcroppings and take a swim. Take a hike and marvel at the park's abundant natural resources. You'll find more than 900 plant species, a two-foot lizard that's the largest species in Europe, and the 6-foot Montpellier snake.
Corcovado National Park — Puntarenas, Costa Rica
Entry fee: $15
Explore one of the world's most biodiverse regions at Corcovado National Park. The park offers miles of sandy beaches flanked by tropical forest that's home to tapirs, giant anteaters, scarlet macaws and jaguars. Take a cruise ship to the park and go ashore on an inflatable boat, or stay at an ecolodge along the beach just outside the park boundary. Kayak, whale watch, hike or take a canopy tour 98 feet above the rainforest floor.
Cumbres de Monterrey National Park — Monterrey, Mexico
Entry Fee: $1.38
Mexico is a budget traveler's paradise, but it is also home to one of the best national parks. Get away to cool pine-oak forests carpeting dramatic Sierra Madre mountain outcroppings at Cumbres de Monterrey National Park. The park makes an ideal backdrop for a variety of mountain adventures, from canyoneering to camping. Take a local tour that will lead you to waterfalls splashing into emerald pools, natural waterslides and hidden caves.
Fiordland National Park — Te Anau, New Zealand
Entry fee: Free
Covering more than 4,633 square miles, Fiordland National Park's terrain offers much more than long arms of water slicing between dramatic mountains. Rainforests, lakes and mountains enfold secret treasures from New Zealand jade to rare flightless birds. Dive at Milford Sound to see black coral, or view it from the Underwater Observatory. Journey along an underground river in the Te Anau Glowworm Caves, where the walls come alive with the magical glimmer of tiny creatures.
Related: What It Costs to See These 12 Wonders Around the World
Make Your Money Work for You
Fulufjället National Park — Alvdalen, Sweden
Entry fee: Free
Check out Sweden's most dramatic scenery at Fulufjället National Park. You'll find the nation's highest waterfall here, freefalling 230 feet. The view is most dramatic during midsummer mornings when it's completely illuminated by the sun. Wheelchair-accessible trails and buildings let visitors with mobility issues enjoy the park's main attractions. Enjoy summer wildlife watching, autumn foliage and winter snow sports at the park.
Galapagos National Park — Quito, Ecuador
Entry fee: $100
Giant tortoises basking on sandy shorelines, lava lizards playing peek-a-boo between rocks and the song and dance of red-balloon-throated magnificent frigatebirds — all of these creatures make a visit to Galapagos National Park well worth the price of admission. Take a slow cruise through the islands and view it from the deck of your boat, or stay on a populated island and enjoy island-hopping day cruises. Galapagos National Park is one destination worth seeing before it disappears.
Gorkhi-Terelj National Park — Ulaanbaatar, Mongolia
Entry fee: $0.84
Head to nomad's land with a trip to Gorkhi-Terelj National Park. Of the park's 1,106 square miles, less than 13 square miles are developed. Stay in a yurt, snap a selfie with the 78-foot-high turtle rock or take a walk along the shores of Khagiin Khar Lake. Take a 6-mile hike to the Aryabal Monastery and Meditation Center in the park. View a gallery of 220 paintings representing Buddhist philosophy and marvel at a Buddha sculpture carved into the rock.
Guilin and Lijiang River National Park — Guangxi, China
Entry fee: Free but some attractions charge a fee
Dramatic limestone karst hills poke from the landscape at Guilin and Lijiang River National Park. The crystal-clear waters of the Lijiang River bear their reflections as it runs through the park from Guilin to Yangshuo. Take a cruise or hike and discover the park's many wonders. Uncover underground wonders in Seven-Star Cave, Silver Cave and Reed Flute Cave. Above ground, Elephant Trunk Hill and Moon Hill have natural arches you won't want to miss with your camera.
Don't Miss These Domestic Treasures: The 17 Least-Visited National Parks That Should Be on Your Summer Bucket List
Make Your Money Work for You
Gunung Mulu National Park — Miri, Malaysia
Entry fee: $7.04
Delve into mysterious forests or wander sun-spanked beaches at Gunung Mulu National Park. The UNESCO site sprawls over 358 square miles. Check out the world's biggest underground cave chamber. Deer Cave spans more than 570 feet wide and over a mile long. The partially-sunlit cave leads to the "Garden of Eden," where lush green vegetation thrives.
Huangshan National Park — Anhui, China
Entry fee: $22.06 to $33.83, depending on season, plus $11.77 to $13.24 for cable car transport
To describe the mountain vistas of Huangshan National Park in China "dramatic" would be an understatement. The park makes the rocky peaks accessible with cliffside stairways and sidewalks that leave nothing to block the expansive views. A cable-car ride through a jagged valley takes you to the park entrance where you can lunch with expansive views or linger for days in the park's hotel.
Iguazu National Park — Misiones Province, Argentina
Entry fee: $31.52 Argentina, $4.93 Brazil
Sprawling across the borders of Argentina, Brazil and Paraguay, Iguazu National Park has more than 275 waterfalls plummeting 200 feet or more. Over 2,000 species of plants flank the waters, making a home for tapirs, howler monkeys, giant anteaters, jaguars and other wildlife. Head to the Devil's Throat, the falls' most dramatic segment, in the afternoon to see the sun light up the water.
Killarney National Park — County Kerry, Ireland
Entry fee: Free
Set in some of the most spectacular scenery in Ireland, Killarney National Park includes a castle, islands, waterfalls and the country's highest mountain range. You'll find lots to do in the scenic park. Check out the 7th-century Innisfallen Monastery on an island by the same name or explore 15th-century Ross Castle. Step into the 19th century at Muckross House and Gardens, an elaborate mansion and farm. Hike to waterfalls and mountain lakes and keep a lookout for Ireland's unique red deer.
Kluane National Park — Yukon Territory, Canada
Entry fee: Free
Home to Canada's tallest peak, Mount Logan, Kluane National Park is ideal for wilderness adventures. The continent's most genetically diverse grizzly bear population inhabits the park, and it's home to Canada's largest ice field. Ride a whitewater river, trek into the backcountry or just enjoy the panoramic scenery from the comfort of your vehicle.
Make Your Money Work for You
Kruger National Park — Mpumalanga, South Africa
Entry fee: $23.76
Vacation among wildlife on the largest game reserve in South Africa. Stay at a Kruger National Park Rest Camp, where you might see anything from colorful birds to lions or elephants outside your window. Trek along a wilderness trail, take a classic safari, play a round of golf or do some mountain biking in the park. Cook out at one of the park's picnic areas by renting a gas skottel — an elevated outdoor frying pan — and the park staff will clean it when you're done.
Lencois Maranhenses National Park — Maranhão, Brazil
Entry fee: Free
At first glance, Lencois Maranhenses National Park appears to be a vast desert filled with glistening white sand dunes. But the park receives 47 inches of rainfall a year, far more than any desert. Strong winds create towering dunes as far as 30 miles inland and the torrential rainfall from January through June leaves thousands of azure lagoons between them.
Visit between July and September when some lagoons grow as large as 300 feet and house fish that live below sand during the dry season. Explore the ever-changing park with a guide and bring a suit to take a dip.
Makgadikgadi Pans National Park — Sowa, Botswana
Entry fee: $13.70 per day
A stark and flat featureless terrain might not seem like it would qualify to be one of the world's best national parks. During much of the year, Makgadikgadi Pans National Park is barren salt flats.
Rain from December through April transforms the salt spans into sparkling lakes, attracting vibrant hordes of flamingos along with wildebeests, zebras and other African wildlife. Take a trip to Kubu Island, where the sand still holds artifacts of early human habitation, or set up camp under giant Baobab trees.
Know Before You Go: The Ultimate Guide to Spending Your Money Around the World</p
Ordesa y Monte Perdido National Park — Torla-Ordesa, Spain
Entry fee: Free
Nestled along the Spanish-French border, Ordesa y Monte Perdido National Park showcases dramatic scenery steeped in sheer vertical walls, mountain meadows, lakes and waterfalls. Take a full day hike in the Ordesa Valley to discover tucked-away delights like the Cola de Caballo (Horse Tail) waterfall and the Gradas de Soaso stair-step waterfalls.
Make Your Money Work for You
Northeast Greenland National Park — Greenland
Entry fee: Free
If your vacation wanderings often take you to see the "biggest" things, put Northeast Greenland's National Park on your bucket list. It's the world's biggest national park and encompasses its own province at nearly 604,000 square miles.
The remote national park is the perfect place to have an away-from-it-all experience and see polar bears, walruses and other Arctic wildlife. There's no fee to enter, but you'll need to get a permit from the Justits Ministeriet if you plan to be in the park longer than 24 hours.
Oulanka National Park — Kuusamo, Finland
Entry fee: Free
Engage in year-round outdoor adventure in Oulanka National Park. In summer, canoe or kayak on flatwater or rapids. Take a three- or four-day trek along the Bear's Ring Trail, staying overnight in shelters and huts along the way. Take a 7½-mile day hike along the Little Bear's Ring to visit waterfalls that are the most impressive in the country. In winter, explore the park on groomed ski trails.
Plitvice Lakes National Park — Plitvička Jezera, Croatia
Entry fee: $8.32 to $27.22, depending on season
Tumbling waterfalls pound into emerald lakes beneath alpine forest mountains inhabited by deer, wolves, bears and wild boar at Plitvice Lakes National Park. This wild paradise serves up unique limestone and dolomite formations, underground caves and miles of eye-popping scenery. Visit between mid-April and November to enjoy a panoramic train ride or electric boat ride.
Retezat National Park — Hunedoara County, Romania
Entry fee: $1.72 per person + $2.46 per car
Tucked in Romania's Carpathian Mountains, Retezat National Park boasts wildflower-swaddled meadows and forest-clad hills dotted with glacial lakes and mountain streams. The untouched feel is interrupted only by well-marked and maintained trails that make it easy to find your way, even during cloudy or foggy weather. Set out on a two- or four-day adventure along established trekking routes, or stay in a park lodge and explore routes nearby. If you choose to backpack, plan ahead to get the most out of your trip.
Make Your Money Work for You
Sagarmatha National Park — Namche, Nepal
Entry fee: $32.92
Even if climbing Mount Everest isn't on your bucket list, you won't want to miss a visit to Sagarmatha National Park. The park's deep valleys, towering mountains and glimmering glaciers play at the feet of the world's highest peak.
Unusual animals, like snow leopards and red pandas, might be seen on a trek as well as colorful pheasants, musk deer and other animal species found nowhere else in the world. Visit from March through May to see lower elevations burst into floral display, or October through November for vivid autumn foliage.
Serengeti National Park — Arusha, Tanzania
Entry fee: $60
A visit to Serengeti National Park has topped bucket lists since American hunter Stewart Edward White first brought back reports in 1913 of the land he described as paradise. Its 5,791 square miles includes endless rolling plains awash with zebras, giraffes, wildebeests and other mammals.
Woodlands, rivers, rocky kopjes and volcanoes beckon exploration, each offering its own cast of animal and plant life. Take a safari, stay overnight in tent camps or rise above it all in a hot air balloon. Just be sure to bring your camera to document this life-changing trip.
Vatnajökull National Park — Kópasker, Iceland
Entry fee: Free
Covering nearly 13 percent of Iceland, Vatnajökull National Park includes the Vatnajökull Glacier as well as the former Skaftafell and Jökulsárgljúfur national parks. Enjoy easy access to waterfalls and wildflowers along short, well-maintained trails at Skaftafell in the park's southernmost reaches.
In the north, Jökulsárgljúfur has one of the deepest and most dramatic canyons in Iceland along the Jökulsá á Fjöllum river. Drive through the canyon from late May through early October, but be prepared for the gravel roads.
Torres del Paine National Park — Magallanes y la Antártica Chilena Region, Chile
Entry fee: $16.64 to $31.76, depending on the season
Jagged mountains tower over a landscape filled with magical places to explore, ranging from waterfalls and caves to lakes and lagoons at Torres del Paine National Park. Paddle calm waters, fish or explore on horseback at Serrano River Tourist Village. Wander far beyond the confines of civilization along the five-day Classic W Trek Circuit.
Make Your Money Work for You
Ugra National Park — Kaluga Oblast, Russia
Entry fee: Free, but some museums and attractions charge a fee
Culture and nature combine at Ugra National Park. More than 200 tourist sights include historic monuments, monasteries and fortresses tucked in picturesque forests interwoven with golden meadows and ribbons of river. Drive or hike to mineral springs, visit battlegrounds of the War of 1812 and World War II and delve into history at Stone Age settlements.
Yala National Park — Southern and Uva Provinces, Sri Lanka
Entry fee: $24.15
Yala National Park boasts the world's largest population of leopards, but they're not the only animals to be on the lookout for. View Sri Lankan elephants or watch for peacocks, herons and water birds, too. Take a walk along the beach or head out on a safari ride. Explore an ancient rock temple that once housed 12,000 monks.
About the Author