Visiting a Theme Park? Here's What To Save and Splurge On
Splurge on front-of-the-line passes.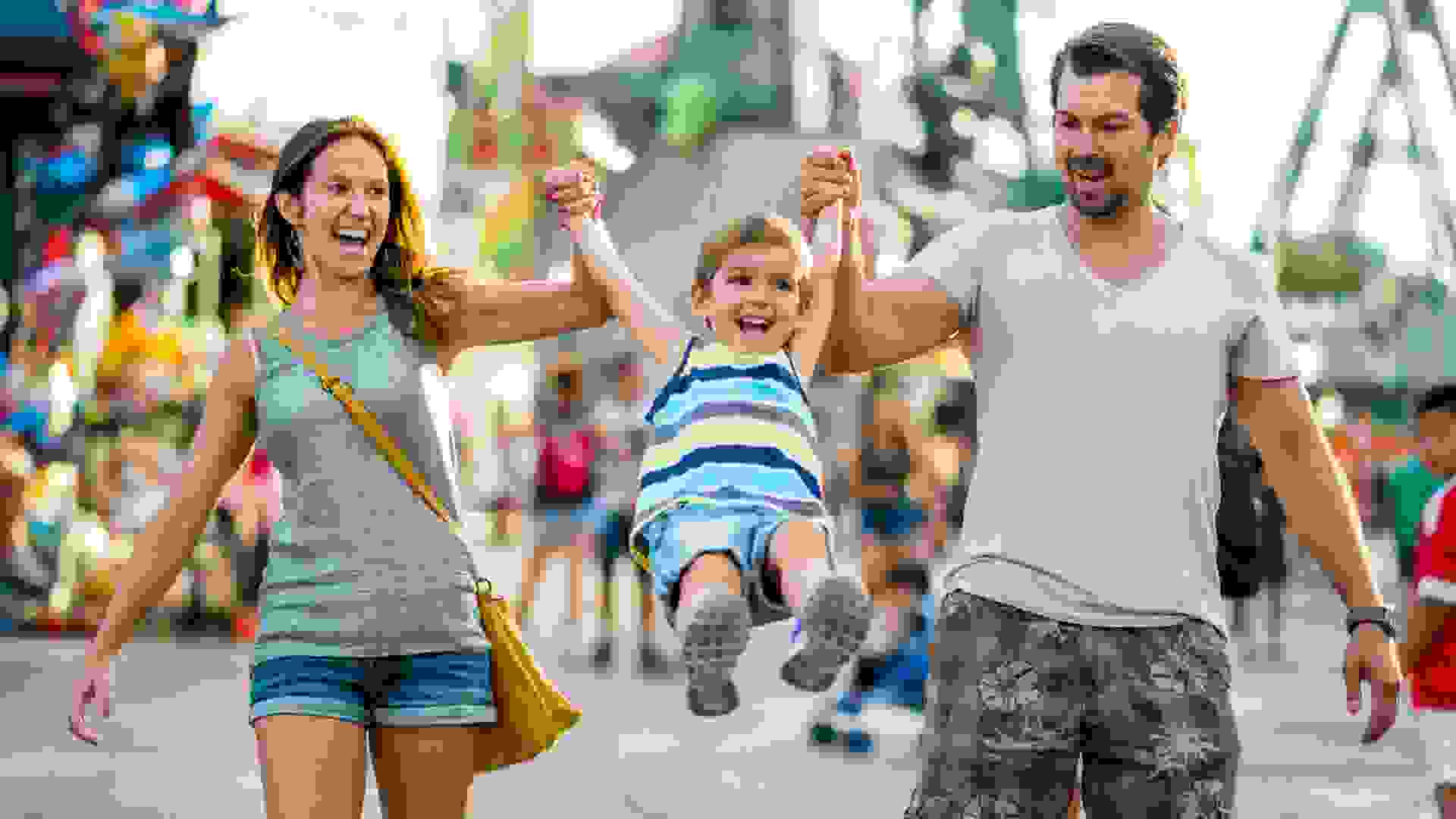 Make Your Money Work for You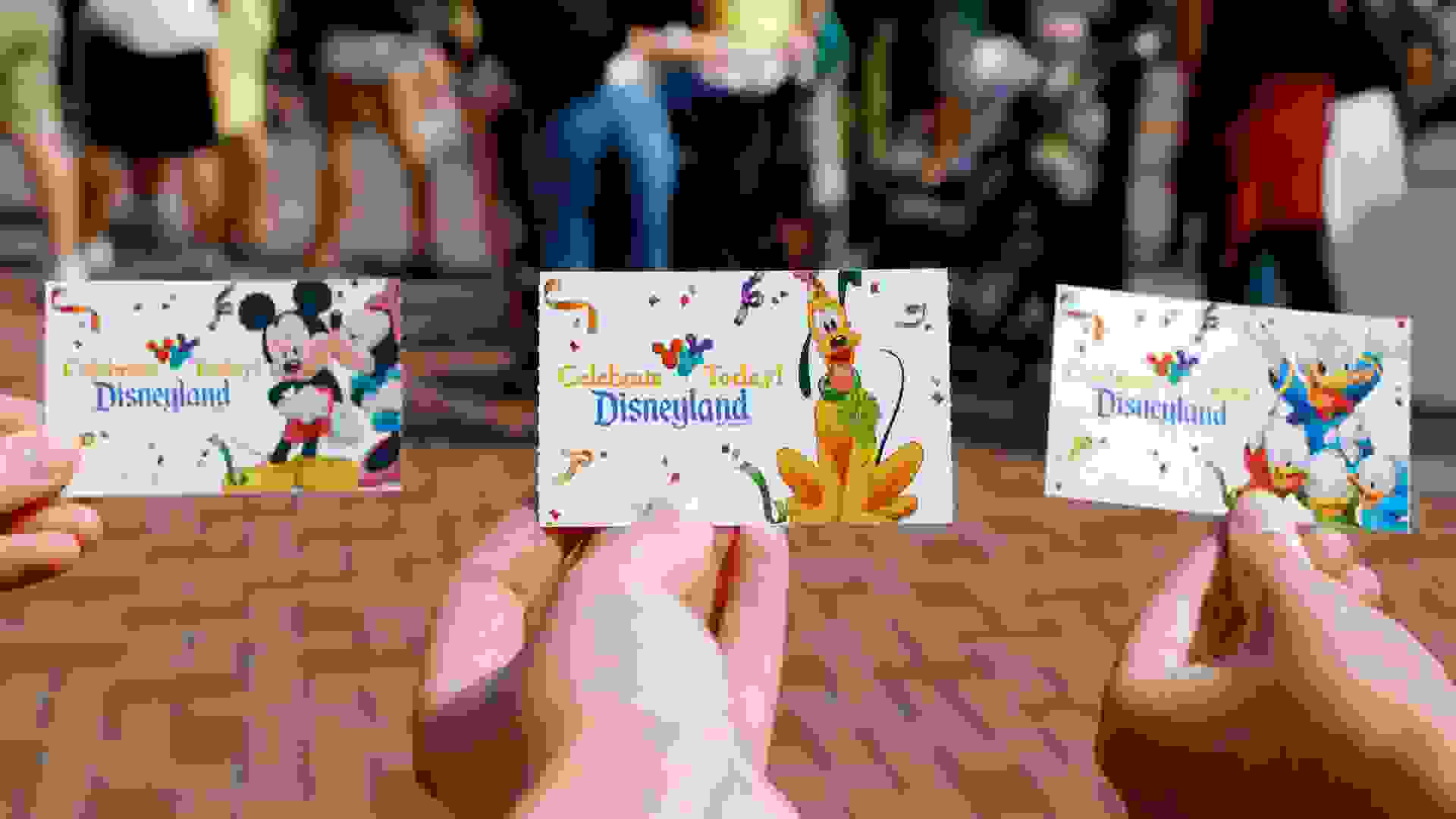 Splurge: Front-of-the-Line Passes
Theme parks are usually crowded with visitors and you might find yourself standing in a long line, especially if the attraction you want to ride is popular. One of the best ways to bypass lines is to splurge on tickets or passes that get you to the front of the line.
Nicole Hunter, travel blogger at Go Far Grow Close, has been to many theme parks with her four children including Disneyland, Disney World, Universal Studios in Hollywood and Orlando and Six Flags. Hunter recommends splurging on front of the line tickets — aka fast passes — whenever possible. 
"Front of the line tickets means that for practically every single ride in the park, you enter a separate line that takes you right to the front of the queue," said Hunter. "Sometimes, there might be a 10 minute wait or so, but that is nothing compared to the one to two hours you may have to wait during busy times."
Depending on the theme park you're visiting, you may be able to receive these passes for free if you book and stay at the park's hotel. Other theme parks, like Disneyland, offer add-ons visitors can purchase like Disney Genie, Genie+ and Lightning Lane to decrease wait time for popular attractions.
Take Our Poll: Have Gas Prices Affected Your Driving Habits?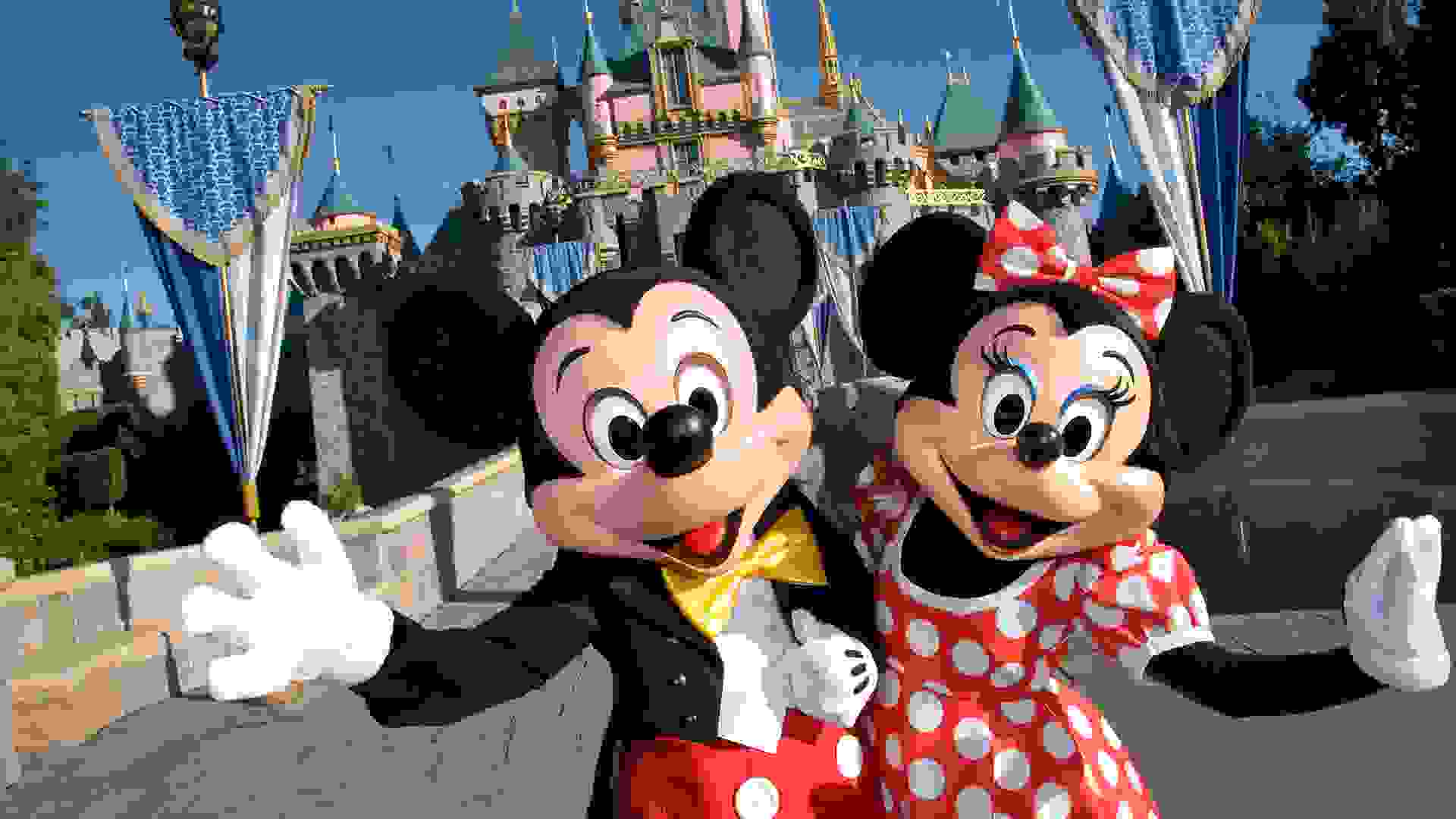 Save: Park Hopping
Melissa Hamblin, Disney blogger and podcaster at Mix In Some Magic, recommends skipping park hopping at theme parks.
Visitors to Disneyland and Disney World often pay a little extra for park hopping, which allows you to visit more than one park on the same day. However, Hamblin said the park hopper ticket is significantly more expensive than a single park per day ticket. 
"Skip the park hopper and put the money you saved towards splurging on Genie+!" said Hamblin.
Make Your Money Work for You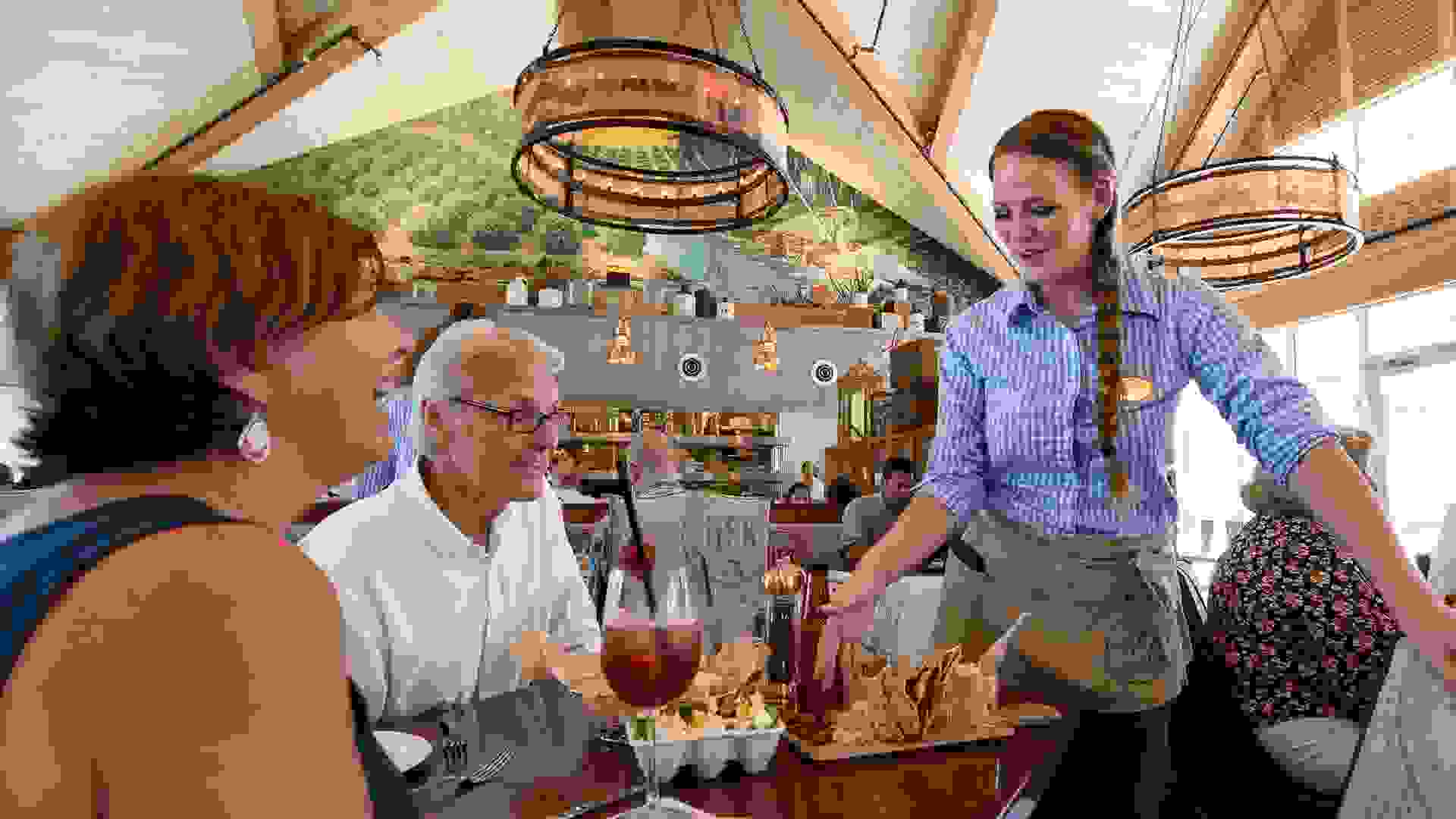 Splurge: Sit-Down Restaurant
Pam Howard, owner of Our Adventure is Everywhere, is a theme park enthusiast who has found many ways to save money, and splurge, when visiting theme parks.
Howard said if you're visiting a Disney theme park, it's worth splurging for a sit-down meal midday at one of the nicer restaurants. 
"Not only will you get a lovely break in the middle of the day, but you'll also get to enjoy delicious food in a fun atmosphere. If you make this your biggest meal of the day, it's easy to eat light for breakfast and dinner to save money," said Howard.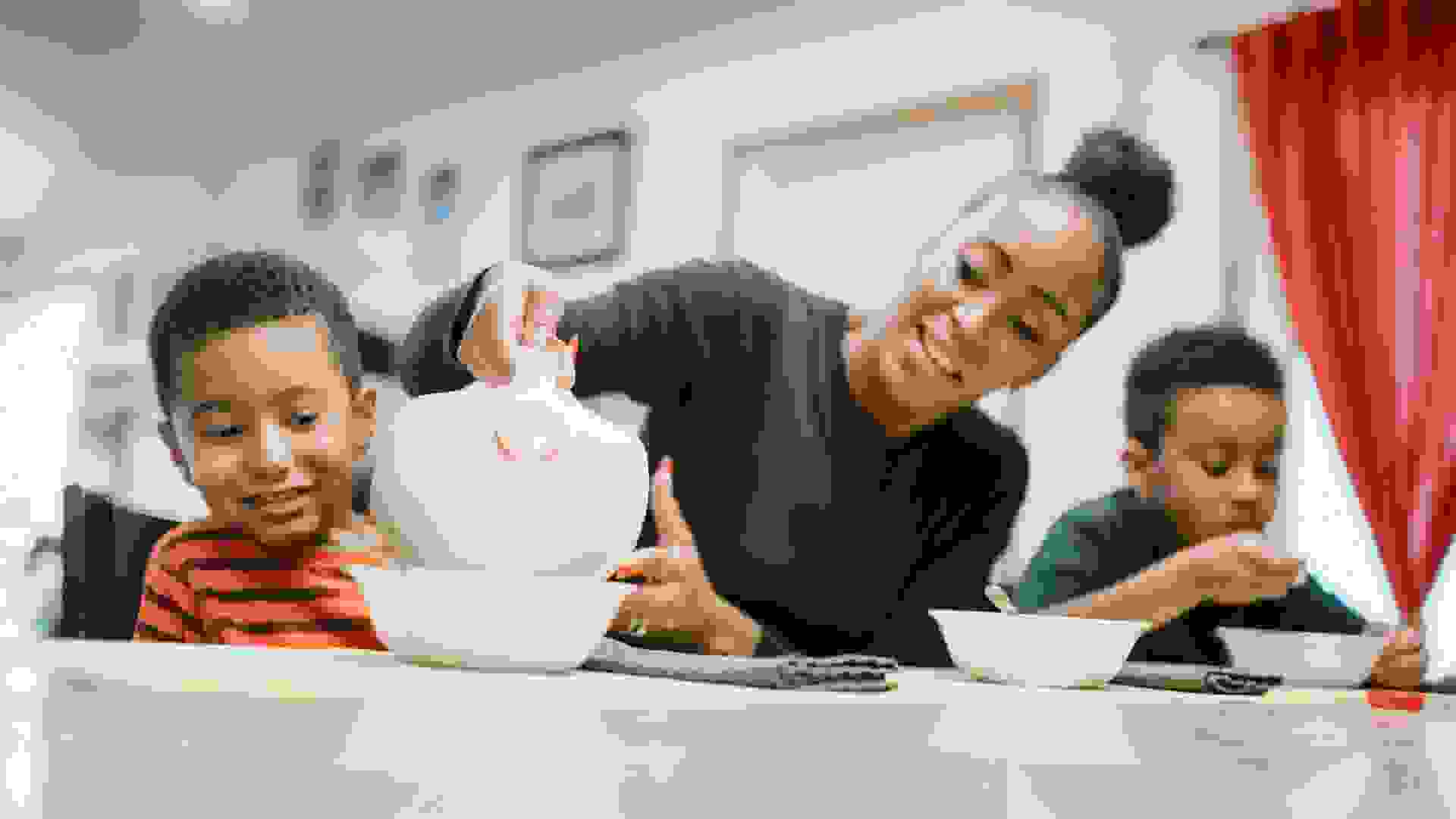 Save: Breakfast
Skip eating breakfast at a Disney theme park — which Howard said is usually expensive — and spend that time enjoying rides during the early hours of the park with shorter lines and fewer crowds. 
Howard recommends making coffee and breakfast, like granola bars and instant oatmeal, in your hotel room or picking it up on your way to the park to save an extra $20 to $30 each day.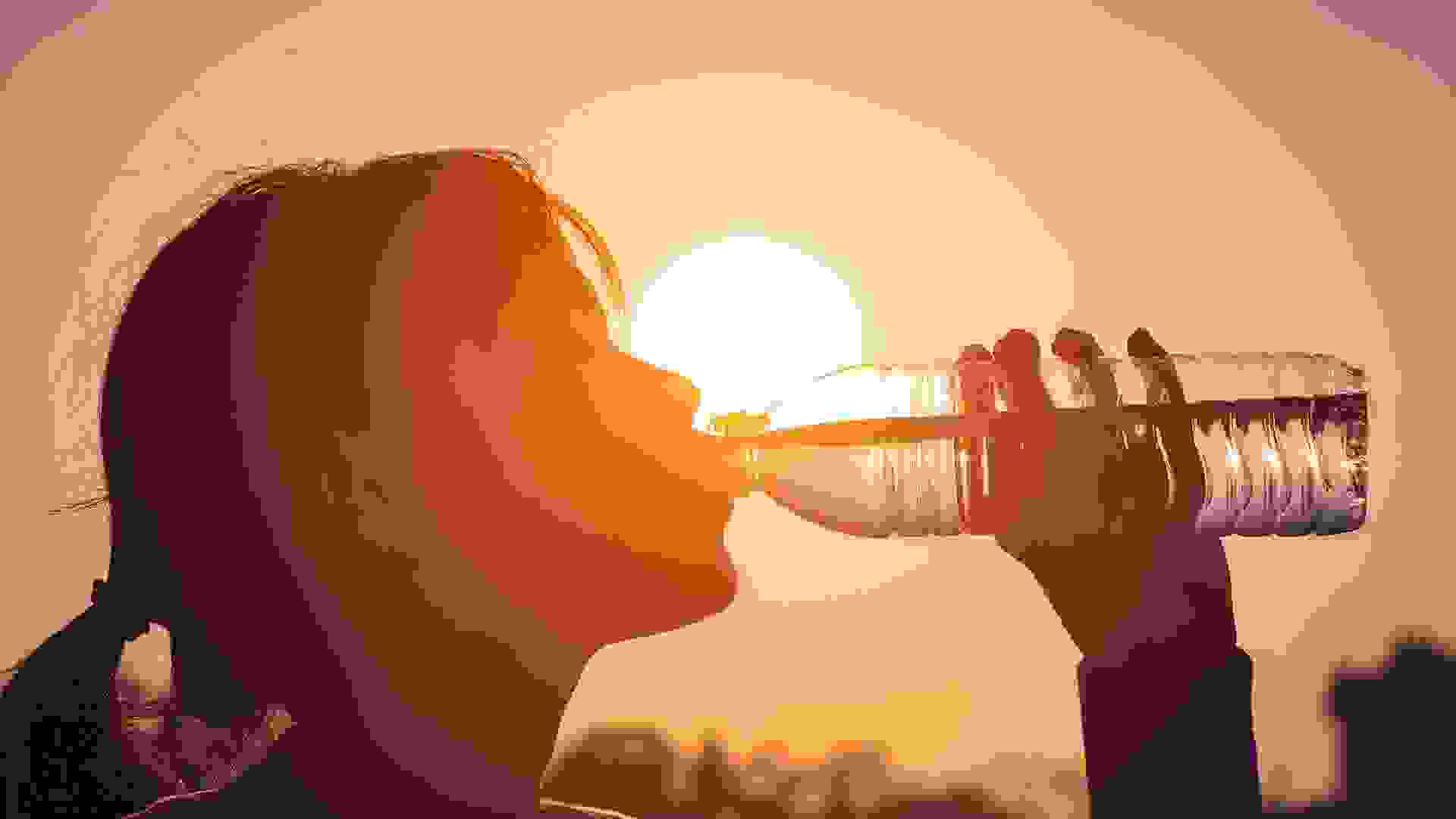 Save: Bottled Water
Paying for bottled water is often at least $4 in a theme park and that's just the price of one bottle. Purchase more than one bottle of water or pay for several bottles for the family and you could be spending upwards to $20 or more on bottled water alone. 
Howard recommends bringing your own water bottle and refilling it at water fountains. "If you don't want to carry a water bottle around, all counter service restaurants with fountain drinks will give you water for free," said Howard. 
If you get tired of drinking plain water, Howard recommends packing along a few drink mix packets and throwing them into your bag to flavor your water.
Make Your Money Work for You
Save: Souvenirs
Jonathan de Araujo, owner of The Vacationeer, recommends cutting back on souvenirs during your next theme park visit. 
"Most souvenirs end up collecting dust on a shelf or getting donated," said de Araujo. 
Rather than spend too much money on souvenirs that you'll have to carry around the park for the rest of the day, Howard recommends purchasing a few fun things before the trip and bringing them with you or giving your kids a budget so that at least you can limit how much you spend.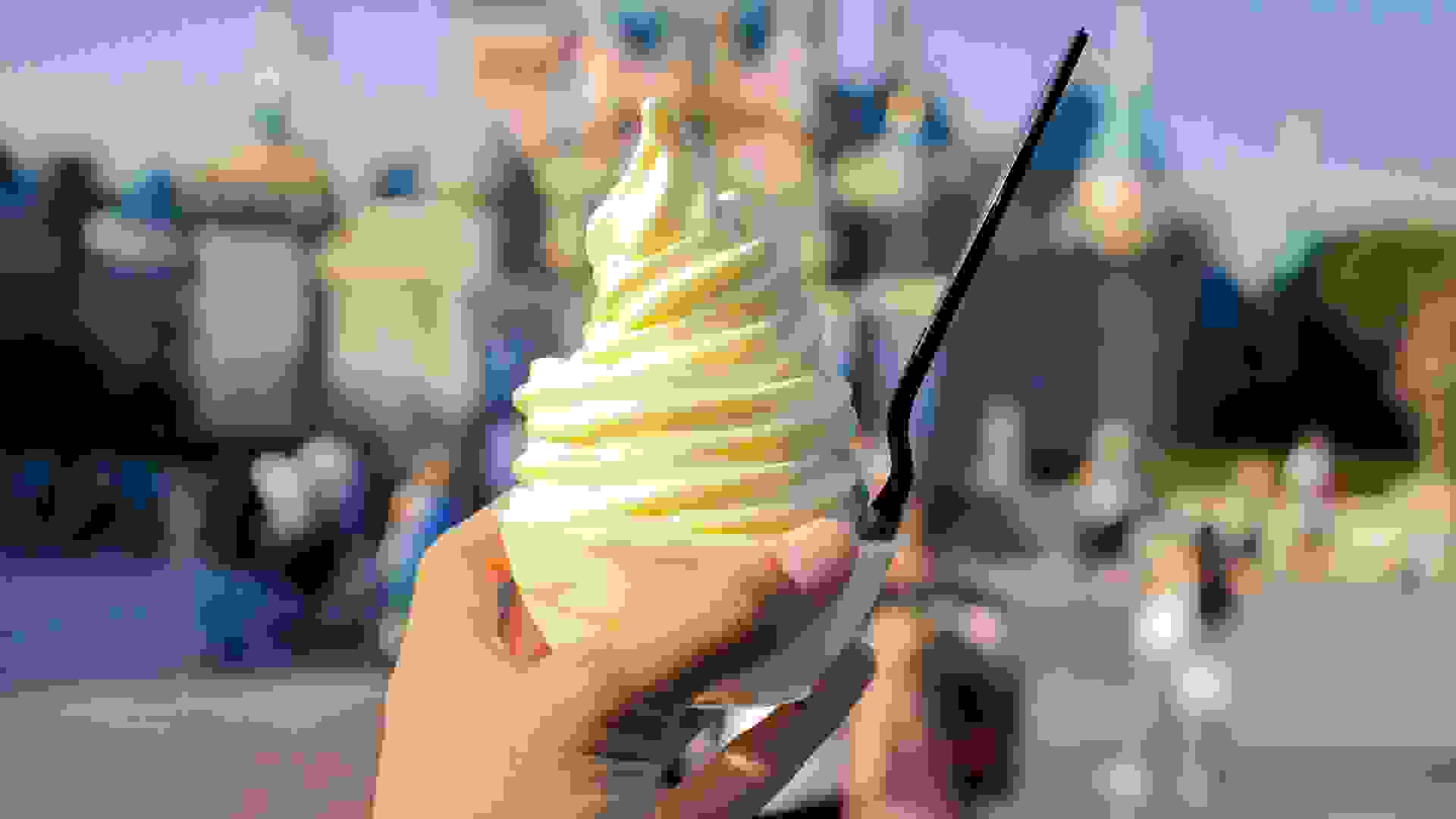 Splurge: Specialty Snacks
Many theme parks offer specialty snacks that you won't find anywhere else, like Dole Whip at Disney theme parks and Butterbeer at the Wizarding World of Harry Potter. 
If you plan to cut back on souvenirs, de Araujo recommends putting the money that would have gone towards them towards fun snacks instead. Take a moment to research the best food options before you arrive at the theme park so you know which items you and the whole family will want to enjoy the most!
More From GOBankingRates
About the Author