4 Ways to Get Free Airport Lounge Access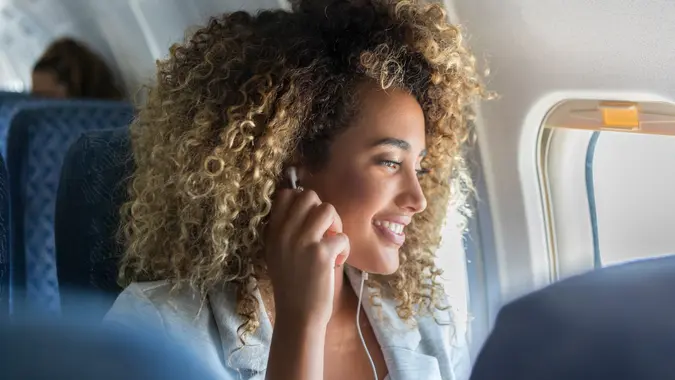 SDI Productions / iStock.com
Airport lounges are an oasis of comfort and luxury in the bustling environment of an airport. They provide a quiet space to relax, work, or enjoy complimentary refreshments before a flight. However, access to these lounges often comes with a hefty price tag. Fortunately, there are ways to enjoy this experience without spending a lot of money. Here are a few tips for how to gain free airport lounge access.
1. Credit Card Perks
Many credit cards come with complimentary airport lounge access as one of their benefits. By simply being a cardholder, you can enjoy free entry to select lounges around the world. Here are a few tips for using this feature:
Check if your current credit card offers lounge access or consider applying for one that does.
Understand the terms and conditions, as some cards may have restrictions on the number of visits or guests you can bring.
Always carry your credit card and a valid ID so that you can easily take advantage of lounge access.
2. Loyalty Programs
Airline loyalty programs are another avenue through which you can gain lounge access. Frequent flyers earn points or miles that can be redeemed for various perks, including lounge access.
Sign up for the loyalty program of the airline you frequently travel with.
Earn points by flying or using affiliated services.
Redeem your points for lounge access or attain a status level that comes with complimentary lounge privileges.
3. Airline-Branded Credit Cards
Some airlines offer co-branded credit cards that come with lounge access benefits among other perks. These cards, while tied to a specific airline, offer a way to enjoy lounge access even if you aren't a frequent flyer.
Explore airline-branded credit cards that provide lounge access as part of their benefits.
Apply for the card and meet any spending requirements to activate the lounge access feature.
Carry your airline-branded credit card and a valid ID during your travels so that you can easily access the lounge privileges.
Make Your Money Work for You
4. Referral Bonuses
Some lounges offer referral bonuses where existing members can invite others to visit. In this scheme, both the referring member and the new guest may receive free or discounted access.
If you have friends or acquaintances with lounge memberships, ask if they have referral bonuses available.
Accept the referral invitation and follow the necessary steps to claim your free or discounted lounge access.
Enjoy the lounge amenities and consider paying the favor forward by referring others once you have access.
The Takeaway
Gaining free access to airport lounges is achievable with a bit of planning and knowledge. Whether through credit card benefits, loyalty programs, or promotions, you can enjoy the comfort and luxury of a lounge without the hefty price tag.
Editor's note: This article was produced via automated technology and then fine-tuned and verified for accuracy by a member of GOBankingRates' editorial team.
More From GOBankingRates