10 Ways To Save Money on Your Next Disneyland Trip

5 min Read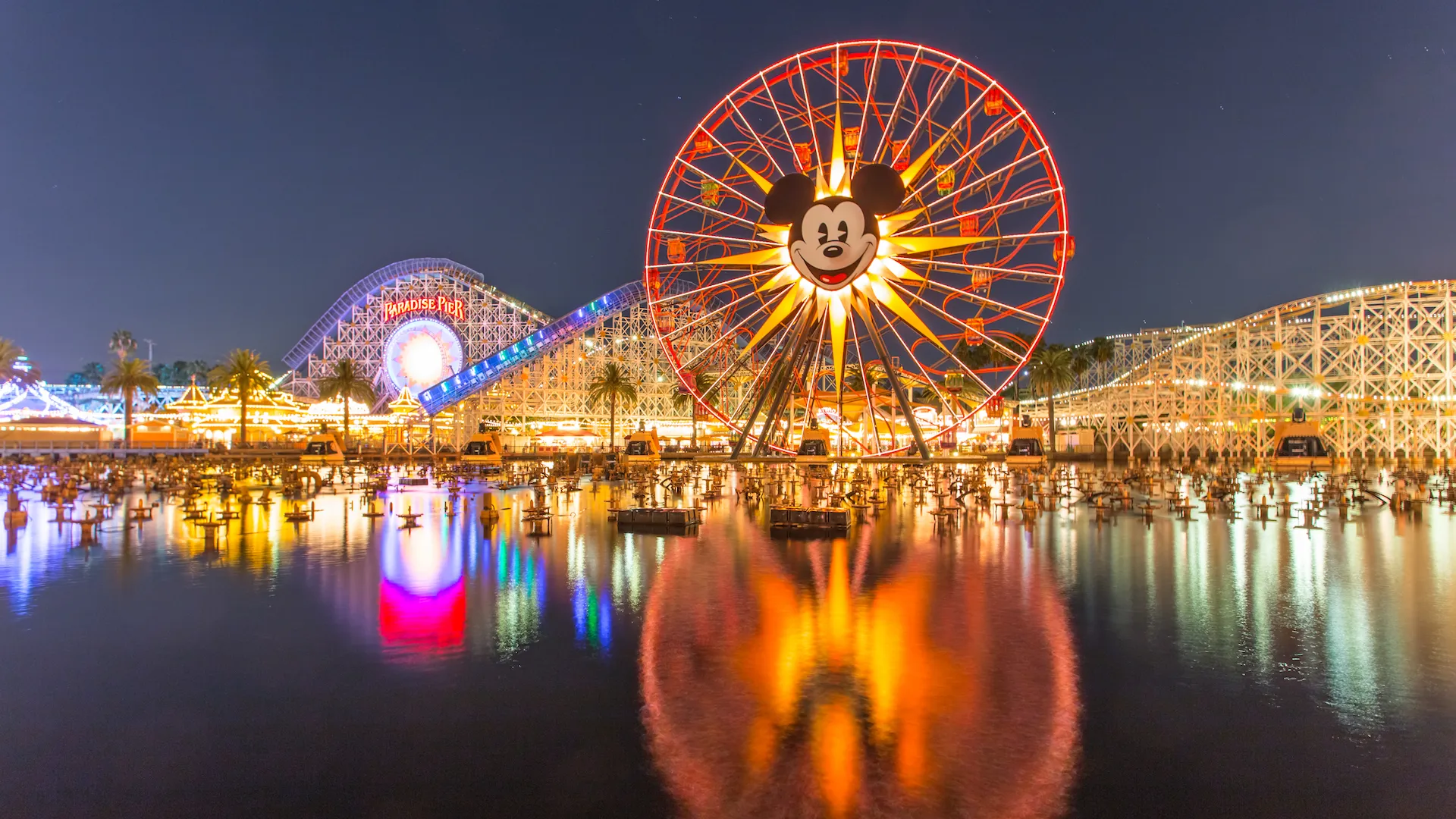 Disneyland is, allegedly, the happiest place on earth. It's also among the most expensive. According to Champion Traveler, the average price of a seven-day trip to Disneyland for a lone traveler is $1,702. That price bumps up to $3,057 for couples and $5,731 for a family of four. Not exactly bargain rates — particularly not when you consider the soaring inflation rate.
See: 8 Best Food Products To Buy at Costco
Find Out: 10 Dollar Store Items That Aren't Even Worth the Buck
Though we can't get Disneyland to lower its prices or cut us a break (c'mon, Walt!), we, as consumers, can implement a number of savvy methods to reduce costs. 
Make Your Money Work for You
Leverage Your Warehouse Club Membership 
"Warehouse stores offer travel deals through their online travel portal and you can often find savings for trips to Disney," said budgeting expert Andrea Woroch. "In fact, Costco has an entire section dedicated to Disney vacation deals that include savings on theme park passes, hotels and more. Beyond Disney specific deals though, you can save on other travel necessities using your warehouse membership such as car rentals."
POLL: Have You Skipped Any of These Essential Expenses Due to Rising Prices?
Get a New Credit Card 
"Opening a new credit card could get you a sign up bonus with free cash back, airline miles or travel points that can be used to offset your trip to Disney," Woroch said. "For example, the Capital One Venture One Rewards card offers a bonus of 20,000 miles after you spend $500 in the first 3 months and you can use those miles toward a flight. There's also the Disney Premier Visa Card from Chase which offers $300 when you spend $1,000 within the first 3 months from account opening and that money can be used toward purchases at Disney." 
Earn More Cash Back on Your Bookings
"When booking any travel online, use a cash back plug-in like Cently to earn money back on top of whatever your credit card offers," Woroch said. "For example, you can earn 2.5% back at Hertz, 2.5% back at Hotels Combined, 1.5% back for VRBO bookings and 14.5% back for using AirportParkingReservations.com for your airport parking needs."
Snag Restaurant Deals 
"To save on dining out, plan meals outside the park," Woroch said. "Check Restaurant.com for any dining deals near Disney World or Disney land and buy those discount restaurant certificates in advance. Look up KidsEatFree.com to find restaurants that offer free kids meals to reduce dining expenses even further."
Travelers should also consider booking a hotel that offers free breakfasts, and/or one that has a kitchenette where you can prepare your own meals. 
Make Your Money Work for You
Purchase Multiday Tickets
"You may only want to spend a single day at the park, but there's no way you'll be able to experience everything you want in just one day," said Julie Ramhold, consumer analyst with DealNews.com. "And if you plan to spend a ton of time in the parks and take your time, rather than trying to rush the experience, you could save even more. For instance, a single day ticket right now starts at $104, but if you choose to buy tickets for 5 days, you can actually end up paying as little as $76 per day."
Don't Stay at Disney Resorts 
"Disney resorts are amazing and can make your Disney experience overall richer — but they come at a hefty price tag, and if you're already planning to spend several days at the park then you can safely get away with staying at an off-site hotel instead," Ramhold said. "You'll have to figure out transportation to the park, but some will offer shuttles or free parking and are within walking distance to the park. You might not think you can save that much being that close, but you can."
Buy Disney Merch in Advance 
"Picking up a new Disney Princess Dress, Minnie or Mickey Ears or any other Disney toys/costume/accessories at the park will be extremely expensive and overpriced," Woroch said. "[Instead shop] at your local Target, Walmart or discount retailer like TJMaxx. You can even find gently used options on sites like eBay to save even more."  
Go During Off-Peak Season 
"Disney attracts families with school aged kids so naturally the busy times are when kids are out of school," Woroch said. "While taking kids out of school in early fall or winter may not be ideal, you will find many benefits from fewer crowds and more options and deals when it comes to hotels, flights and activities."
Make Your Money Work for You
Book Blindly 
"Both Priceline and Hotwire offer low prices on hotels that are specially negotiated by the sites through their Express Deals and Hot Rates programs, but it comes with a catch — you won't know the exact identity of the hotel or precise location when booking," Woroch said. "That information will be revealed afterwards, but if you're up for a surprise, these sites can save you around 60% off accommodations at Disney."
Track Flight Prices
"Set up airfare price alerts through Hopper or Scotts Cheap Flights from your home airport heading to Orlando or other airports accessible to Disneyland," Woroch said. "This way you will know when a cheaper option is available and jump on it immediately. Consider booking one way flights to a from surrounding airports around Disneyland since you could potentially book a cheaper itinerary by making it your own."
More From GOBankingRates
About the Author