12 Weird and Unusual Destinations That Are Worth the Money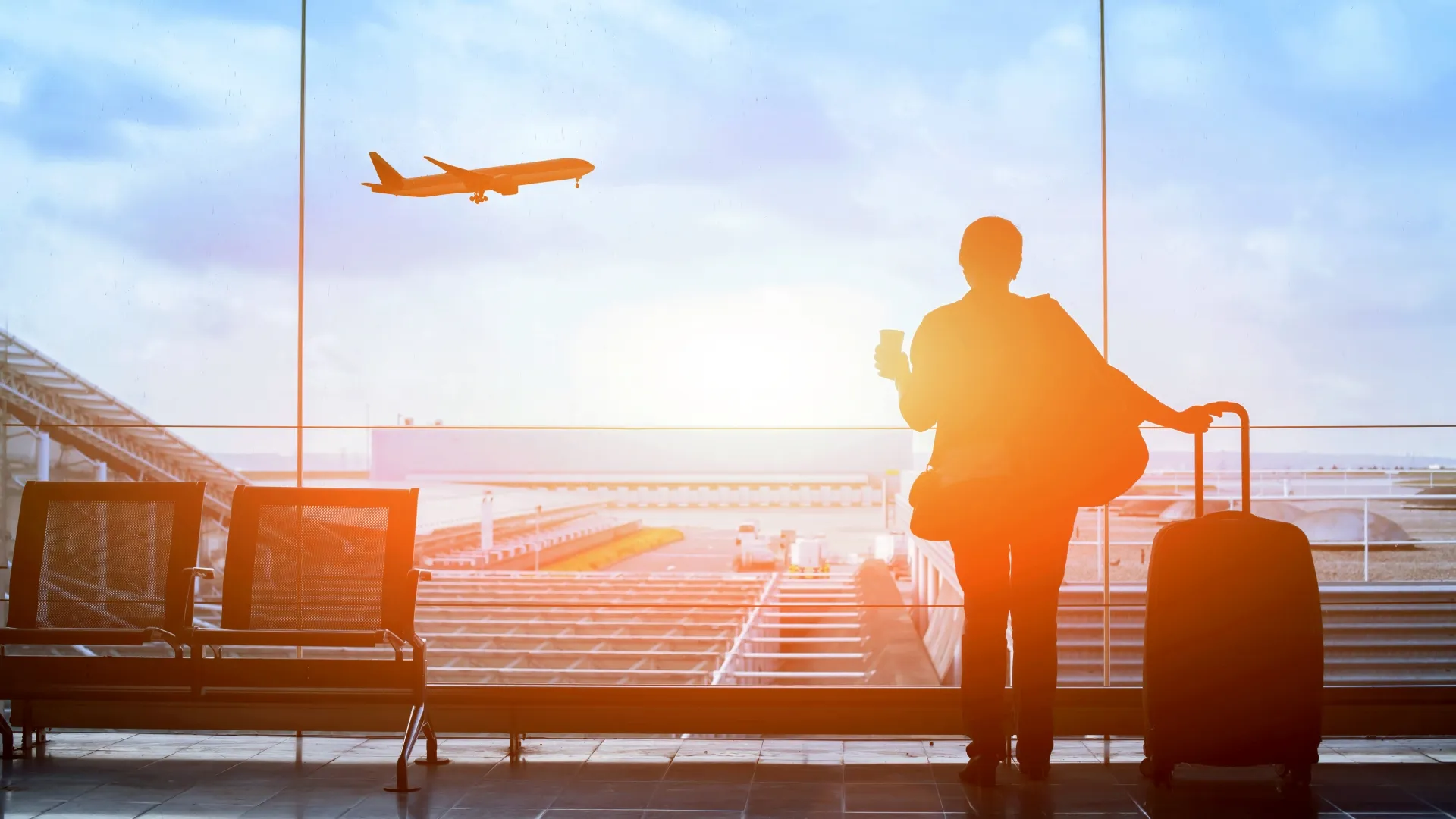 Travelers love Paris, Rio and Rome because they're tried and true. It's hard to go wrong vacationing with the classics, and it's difficult to deny that they're all worth the cash. But at its core, a vacation is meant to offer a departure from the norm — and you can't get much further from the norm than underwater museums or islands full of cats.
To help you plan your trip, GOBankingRates sourced round-trip flights from New York City and nightly hotel rates for late September into early October. If you're seeking a truly unforgettable vacation worth the money, click through to discover the best offbeat destinations around the world.
The 'Cat Island' of Aoshima, Japan
Flight: About $1100 to Matsuyama, Japan
Lodging: $30 to $100 nightly
Japan is known around the world for being a little quirky, and it has not just one but about a dozen "cat islands." Among them, the fishing village of Aoshima offers a weird combo of abandoned buildings and an abundance of felines.
If your idea of a good time is a world in which cats outnumber humans, this is your spot. With about 100 fluffballs, the cats on Aoshima outnumber the island's human population six-to-one — and the tourists outnumber the citizens, too. Even better, Japan is a great place to visit while the U.S. dollar is strong.
Make Your Money Work for You
Edward James' Surrealist Wonderland in Xilitla, Mexico
Flight: About $500 to Tampico, Mexico
Lodging: $30 to $80 nightly
If you want to see something weird or unusual, look no further than the property that belonged to English poet, artist and patron of surrealist art, Edward James. After fleeing metropolitan life — including a 300-room mansion in England — for the jungle, James constructed more than 36 surrealist statues over the course of 20 years, starting in the 1960s.
"This offbeat masterpiece will leave you awe-inspired and wondering about the boundless possibilities of art," says Yash Giri, travel expert at Corwol.
He called his "Surrealist Xanadu," which ended up costing him millions of dollars, Las Pozas. Today, you'll still find the wonderfully bizarre fruits of his labor spread across 20 acres of verdant jungle. Flights and lodging costs are similar to that of a vacation in the states, and tours of Las Pozas in English cost just under $8.
Jules' Undersea Lodge of Key Largo, Fla.
Flight: About $150 to Miami
Lodging: $1,125 nightly, all-inclusive
Jules' Undersea Lodge might be one of the pricier destinations on the list, but it's also one of the most unique. For two guests, $1,125 per night scores you meals and lodging in an unexpected place: underwater. To get to your room, you'll have to dive 21 feet down through the tropical mangroves of the Emerald Lagoon.
Once at your digs, you'll find a clubhouse-like enclosure complete with hot showers, a media library, sea-life viewing windows and even — wait for it — underwater pizza delivery. The catch: To stay, you must be a certified scuba diver, or take the on-site Discover scuba crash course for an additional $161.25.
Make Your Money Work for You
The Giant's Causeway in Bushmills, Ireland
Flight: About $1,000 to Islay, Scotland
Lodging: $80 to $410 nightly
Northern Ireland's Giant's Causeway — a massive rock formation of 40,000 natural columns shaped into strangely perfect hexagons — is a wild attraction millions of years in the making. Volcanic eruptions formed layers of basalt that cooled in the water and cracked in regular patterns. Over time, the rocks were meticulously smoothed by glaciers and the ocean, and the iconic Causeway was born.
"This marvel of nature, shaped over millions of years, will transport you to a world of wonder and geological splendor," says Giri.
Gaze at the site's uncanny majesty, where you'll see formations like the Giant's Boot and the 167 rock stairs of the Shepherd's Steps. You can also enjoy the modern and sustainable award-winning architecture at the Giant's Causeway Visitor Centre, which opened in 2012.
Akihabara District, Tokyo's Electric Town
Flight: About $1,100 to Tokyo
Lodging: $80 to $200 nightly
The Akihabara District of Tokyo is one of the best nerdy destinations on earth. CNET called this destination a "mecca of cheap electronics and gadget goodness." The eight-story Yodobashi Camera, which blares its own poppy theme song from its loudspeakers, is the largest electronics store in the world.
But it's the otaku culture that's the heartbeat of modern Akihabara Denki Gai. Otaku translates to "fanboy" or "fangirl," and that's just what you'll be on vacation here, surrounded by massive artworks of anime characters, tons of manga shops, bins of video games and thousands of DVDs to sort through. Not to mention, there's lots and lots of cosplay. Basically, it's an overwhelmingly colorful slice of Tokyo where every day is Comic Con.
"It's an exhilarating adventure for nerdy enthusiasts and pop culture aficionados," says Giri.
Make Your Money Work for You
Cancun's Underwater Museum
Flight: About $300 to Cancun, Mexico
Lodging: $80 to $250 nightly
You know all about some of the world's most famous museums, like the Louvre and the MOCA — but what about the MUSA? At the Cancun Underwater Museum, 475 statues await you. But you'll have to snorkel to see them.
As the vast collection of wonderfully weird artwork is already hosting algae and coral growth, the eerie submerged museum is also the world's largest artificial reef. Alongside the sculptures, you'll witness schools of fish, rays, turtles and other marine life, meaning that $15 ticket packs in quite a lot of value. As a major tourist hotspot, Cancun's hotels also cater to just about every price range, from value-minded to ready-to-splurge.
Salvation Mountain in Imperial County, Calif.
Flight: About $250 to $650 to El Centro, Calif.
Lodging: $80 to $250 nightly
Nobody's ever accused Imperial County of being a U.S. tourist hotspot, but it does have one incredibly recognizable and photogenic destination that welcomes all comers. Created by artist Leonard Knight, Imperial County's Salvation Mountain is a celebration of love.
Standing at 50 feet high and 150 feet wide, this massive technicolor-painted rock formation boasts more than just its famous "God is Love" proclamation. Explore a bit, and you'll find hand-painted depictions of nature, an inscription of the Sinner's Prayer and a wild recreation of the Sea of Galilee at the bottom. 
Travelers can sleep cheap at hotels in nearby El Centro, while experienced vagabonds with a sense of adventure might consider camping in the adjacent hippie colony of East Jesus. Either way, it's a vibrantly weird slice of Americana.
Make Your Money Work for You
Copenhagen's Hippie District: Freetown Christiania
Flight: About $800 to $1,000 to Copenhagen, Denmark
Lodging: $130 to $240 nightly
Here's one for the freewheelers and wild at heart. Founded by hardcore hippies occupying abandoned military barracks in 1971, Freetown Christiania is a majorly eco-friendly and totally car-free colony completely outside of the jurisdiction of the Danish government.
There, you'll find lots of cheap and fresh-picked health food, homemade living spaces, stalls selling illegal hash and heaps of crafts. There's also a local blacksmith, bike rentals and a bastion of the LGBTQ community known as Gay House. Enjoy live music at local venues like The Grey Hall, Loppen and Nemoland. If counterculture is your culture, Christiania might just be your jam.
Icehotel in Jukkasjärvi, Sweden
Flight: About $1,200 to Kiruna, Sweden
Lodging: $180 nightly for a regular room for two at Icehotel
Icehotel is exactly what it sounds like: a hotel made entirely of ice. If that's somehow not weird enough for you, this Jukkasjärvi destination has a few more tricks up its sleeve. It's also a full-on art exhibition, and every year the Icehotel — created from the waters of the river Torne — completely changes its design.
If you happen to get bored of the chilly galleries, bars and restaurants carved from ice, you can pop out of your snow palace to feed local reindeer, petting zoo-style, or even check out the northern lights.
Hostel Celica in Ljubljana, Slovenia
Flight: About $1,000 to Ljubljana, Slovenia
Lodging: $25 to $125 at the hostel
For another outside-the-box art adventure, the uber-hip Hostel Celica in Ljubljana offers a vacation spot in a place you'd least expect: the reformed interior of a military prison. Today, Celica is a self-described "funky youth hostel" with a big emphasis on sustainability and socializing. Each of the 20 rooms is entirely unique, and each is surrounded by distinct art.
There's no curfew here, and activities like exhibitions, workshops, performances, mixers, barbecues and cocktail parties go down on the regular. 
"Slovenia promises a unique food adventure, where you can dive into the country's culinary traditions and explore charming towns," says Sarah-Jane Begonja, owner of Chasing the Donkey.
Lonely Planet once named Celica the No. 1 hippest hostel in the world. With rates starting at just $25 nightly, its worldly weirdness is more than worth your cash.
Make Your Money Work for You
Ship Graveyard in Muynaq, Uzbekistan
Flight: About $1,800 to Tashkent, Uzbekistan
Lodging: $15 to $50 nightly
Simon Zhelyazkov, founder of Backpack Moments, recommends this trip: "The Aral Sea was the fourth-biggest lake in the world in the 1950s, but today is just 10% of what it once was. Back then it had a thriving fishing industry, fertile land, and prosperous communities. After decades of exploitation and neglect, today the sea is a desert and the towns around it look post-apocalyptic. Muynaq was one such prosperous fishing village. Today it stands 100 miles away from the sea and the 50 or so ships marking its former glory stay stranded in the sand, rusting away. It's a bizarre sight, but also a sobering reminder of the dangers of ecological collapse. Visitors can climb the ships, learn more about history at the Museum of the Aral Sea or venture out into the desert in search of the new coast."
Treehouse Lodge in Iquitos, Peru
Flight: About $400 to $800 to Lima and an internal flight to Iquitos
Lodging: $350 per night, all-inclusive
"Imagine spending the night high up in a treehouse amidst the cacophony of the Amazon Rainforest," says Shelley Marmor, founder of Travel Mexico Solo. "At Treehouse Lodge, you can do just that. These eco-friendly, luxury treehouses offer an unforgettable immersive experience in the heart of the rainforest. During my stay, the sounds of the jungle at night were just mesmerizing."
Laura Beck contributed to the reporting for this article.
More From GOBankingRates

BEFORE YOU GO
See Today's Best
Banking Offers