9 Ways to Simplify (or Streamline) Your Money Life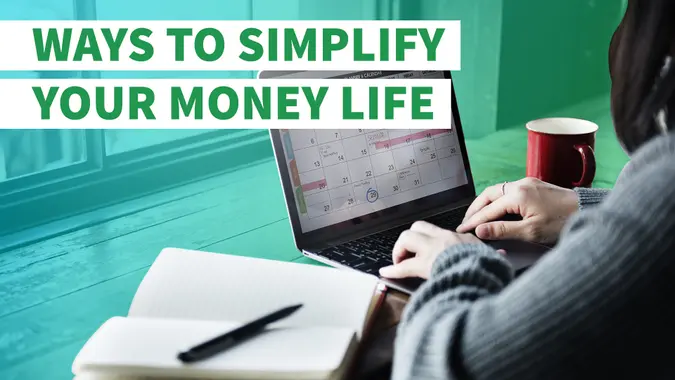 Rawpixel.com / Shutterstock.com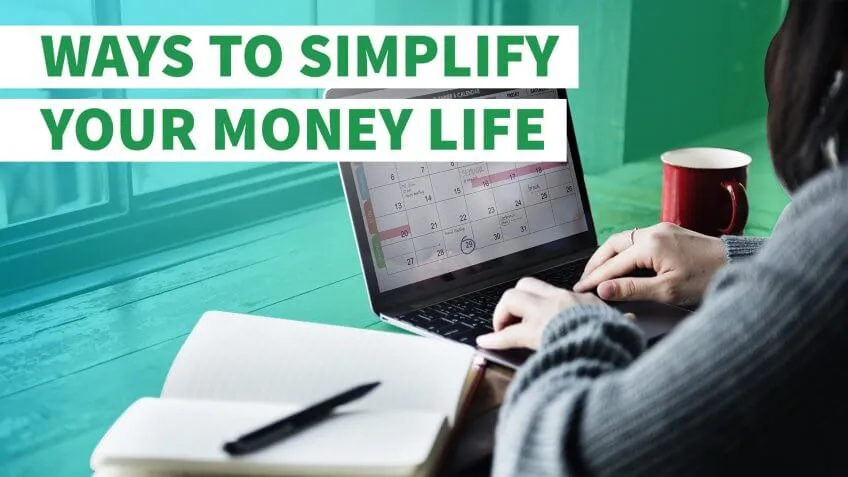 Rawpixel.com / Shutterstock.com
If only managing your money were easy. Budgeting, saving, investing, paying down debt, setting financial goals — it all can feel so overwhelming. Part of the problem, though, might be that you're making money management more difficult than it has to be.
If you've decided to start taking your finances seriously, there are plenty of ways to simplify the process. Use these nine strategies to streamline your money life and make it easier to take control of your finances.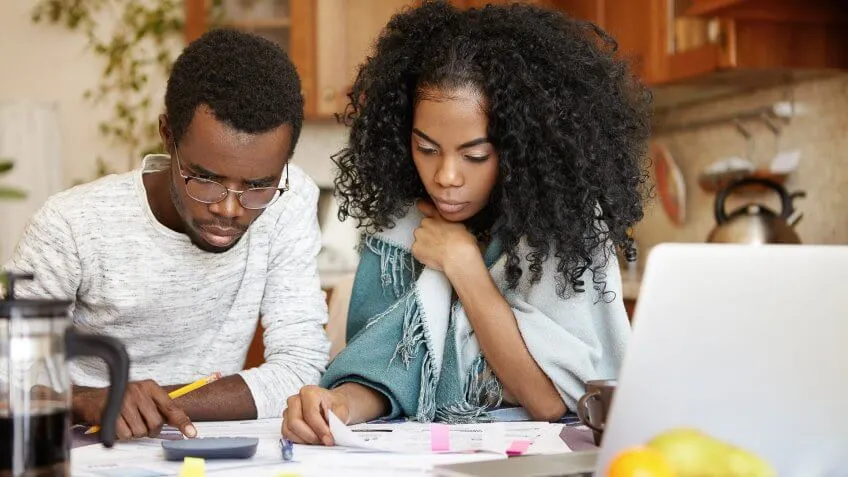 WAYHOME studio / Shutterstock.com
Schedule a Weekly Date With Your Money
It's easier to stay on top of your finances if you make managing them part of your routine. "Set up a 30- to 60-minute time slot weekly, dedicated to managing your money," said Belinda Rosenblum, a wealth coach and president of OwnYourMoney.com.
Choose a time you can stick to each week. During your money dates, identify three key areas of your finances to tackle.
"Here are some ideas of what those may be: Paying bills or a certain bill, reviewing your bank statement for extra fees, going through your mail, calling the cable company and shutting off the premium channels after the free period has ended, shopping around your home and car insurances, or filing your 'to file' pile," Rosenblum said.
Remember, it's a date. So find ways to make it fun — or at least not too tedious. For example, you can play your favorite song before you sit down to manage your money, Rosenblum said. Drink a glass of fresh juice or your favorite beverage while you tackle your three tasks. Then reward yourself after you're done by watching your favorite show, she said.
"If you can't make the date one week, reschedule it, don't cancel it," Rosenblum said. "Consistency will help you build clarity and confidence."
Check Out: 30 Essential Money Habits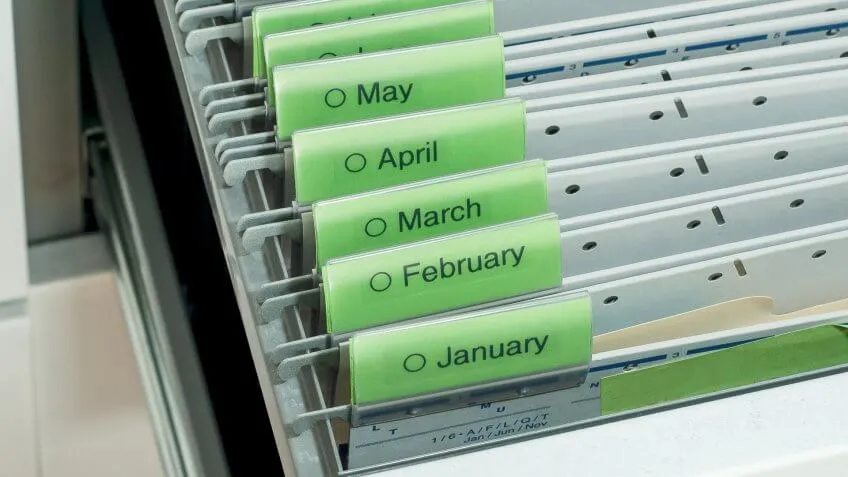 stickasa / Shutterstock.com
Get Organized
Money management can seem overwhelming if you're not organized. Even if you have a filing system, you might still feel like you don't have a handle on your paperwork. In that case, the culprit could be your system. "Most people are drowning under piles of paper," Rosenblum said.
"Most people file their bills and statements by vendor," Rosenblum said. "For instance, you may have a separate file folder for your bank, each credit card, and each utility. Although this may seem to be the only way to go, this is actually not the most effective approach because your files get too big too fast, are then hard to clean out, and it can take forever to file everything in separate folders."
Instead, Rosenblum recommended using a set of 12 folders or a 12-slot accordion folder. Label them by month. Then file your statements and paid bills in the folder labeled with the month they were received.
"You are creating a system to avoid a big 'to file' pile since you can now immediately file bills away after you've paid them," Rosenblum said. "Then once you file the previous year's tax return, you can move the files out of the current file cabinet."
You should hang onto certain receipts and documents used for tax filing for seven years, she said. To reduce the paper bulk, you can scan your documents to create digital copies.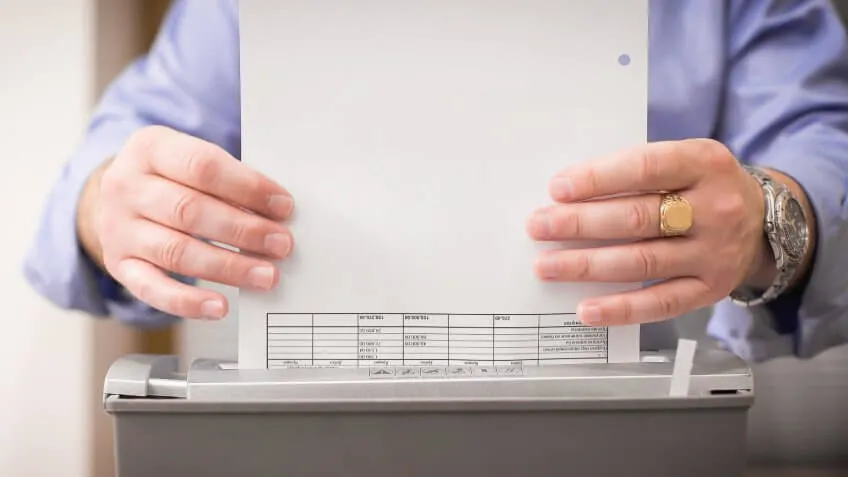 Usoltsev Kirill / Shutterstock.com
Sign Up for Paperless Statements
There's an easy way to reduce the clutter and the number of paper statements you have to file each month. "Sign up for e-delivery to reduce the onslaught of paper," said Alex Whitehouse, president of Whitehouse Wealth Management in Vancouver, Wash.
Some companies send statements by email, while others send an email alerting you that your statement is available online. You could create a separate email account to receive statements so they don't get buried in the inbox of the account you regularly use. Then, set up a time to review your online account statements, Whitehouse said. It could be part of your weekly money date.
Signing up for paperless statements can also help you save money because you won't have to buy stamps. And you might be able to avoid fees by going paperless because some financial institutions charge extra to send paper statements. Some waive account fees for customers who sign up for e-delivery of statements.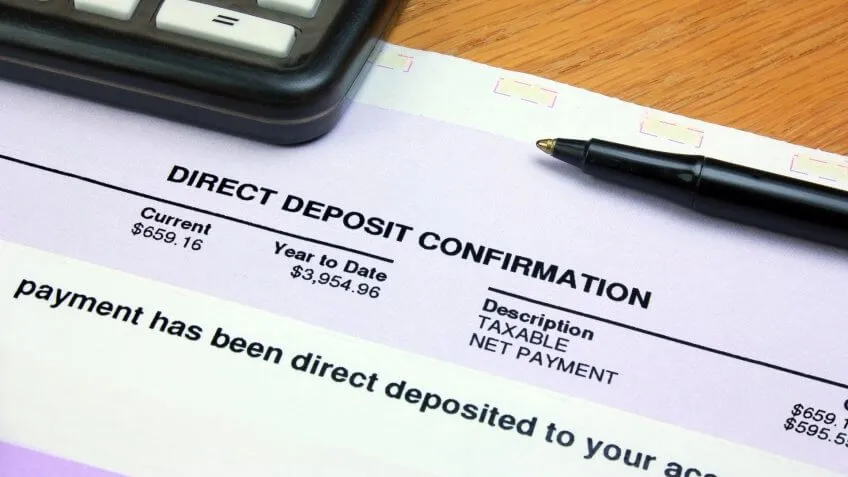 GaryPhoto / iStock.com
Set Up Direct Deposits Into Your Savings
Most Americans don't have much of a financial cushion they can fall back on if an emergency strikes. A survey by GOBankingRates found that 69 percent of adults have less than $1,000 in a savings account. One-third of Americans have absolutely nothing set aside.
Part of the reason people have so little money saved is because they have to jump over the hurdle of transferring money from a checking account into a savings account. Brandon Hayes, a certified financial planner with oXYGen Financial, recommended removing this hurdle by making savings automatic. You can do this by having a portion of your paycheck deposited into a savings account.
"Instead of having to move money from your checking each month into your savings or investment account, try adding an additional direct deposit to your company's payroll system to help force savings," he said. Automating savings also helps you avoid burning through your paycheck and ending up with nothing at the end of the month to set aside.
"We're creatures of habit and most consumers will spend what they see in their checking account," Hayes said. "But if you never see it, then chances are you'll hit your savings goals a whole lot quicker."
Don't Miss: 10 Best Savings Accounts of 2017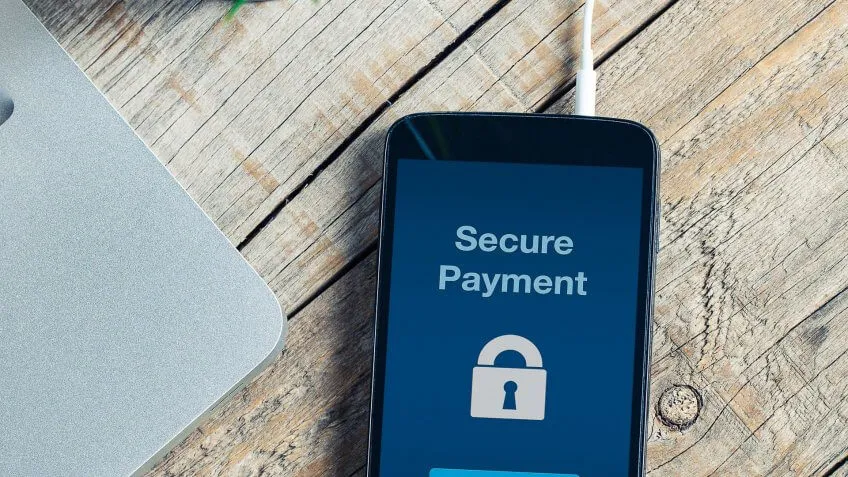 David M G / Shutterstock.com
Automate Bill Payments
An easy way to simplify your money life is to set up automatic bill payments. Visit your service providers' websites to see if you can create an online account to have the amount owed each month automatically deducted from your bank account. Your bank might also allow you to set up recurring payments for bills.
Rosenblum said she has bill payments automatically charged to a rewards credit card. She racks up credit card rewards points that can earn her cash back or other perks by paying bills with her card. The key to making this strategy work is paying off your balance in full to avoid paying interest that can wipe out the benefit of rewards.
Automating bill payments not only eliminates the hassle of writing and mailing checks each month, but it also helps you avoid making late payments or missing payments altogether, which can result in fees.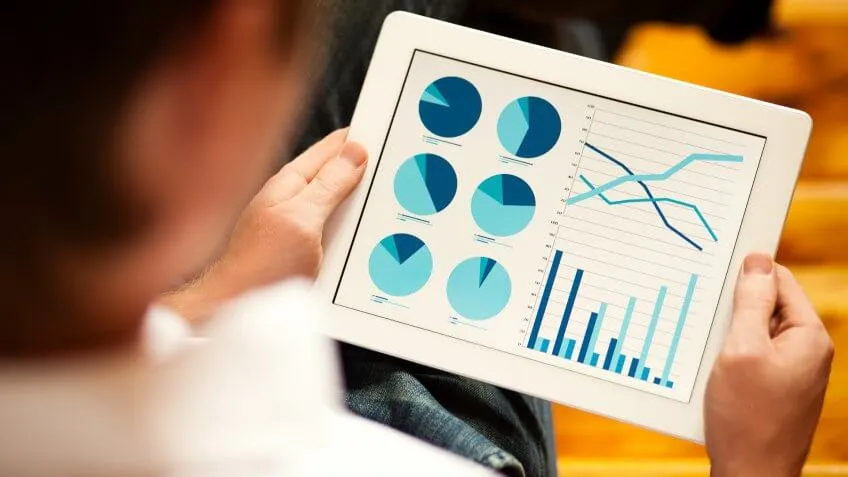 Erikona / iStock.com
Use Online Budgeting Tools
Creating a household budget you can stick to can be challenging if you have to track your various financial accounts separately. Fortunately, technology can make it easier.
"Technology is a great means to simplify your money life," said Anthony Montenegro, an investment advisor with Blackmont Advisors.
"There are many account aggregation tools available on the market that will help organize transaction details from your bank and expense accounts into one convenient and secured location."
You can use a free budgeting app such as Mint to track your income and spending by linking it to your checking, savings and credit card accounts. It can help you create a budget and send you alerts when bills are due so you can stay on top of your finances.
Or you can use an app such as Personal Capital to get a more comprehensive picture of your financial life. In addition to tracking your spending, you can use Personal Capital to monitor your investments and get alerts when your net worth rises.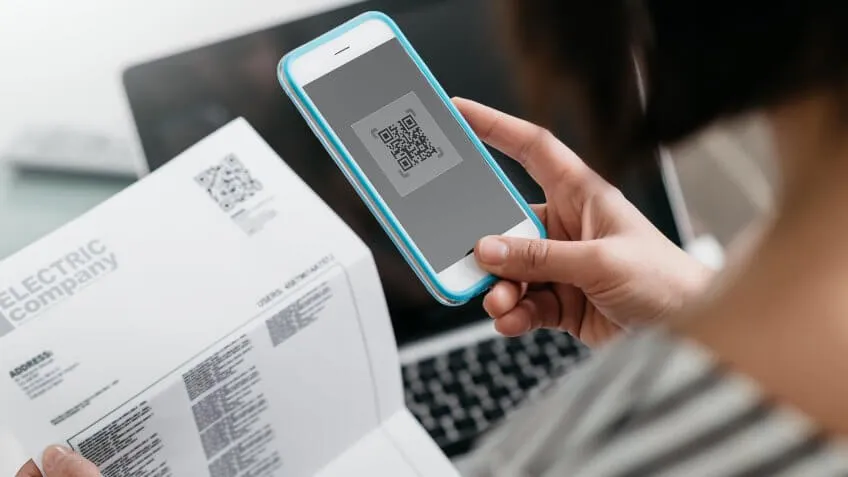 demaerre / iStock.com
Use an Equal Payment Plan for Utilities
It can be hard to create a household budget if you don't know how much your bills will be each month — especially utility bills. "Water, gas and electricity bills can vary widely by season and disrupt a well-planned budget," Whitehouse said. Fortunately, there's a way to streamline your utility bills.
"Many providers now have equal pay options based on past usage," Whitehouse said. "Equal pay evens out the bill so that the payments are the same every month, eliminating the risk of a surprisingly high bill, and making budgeting easier."
Ask your utility providers if they offer an equal payment plan, flat bill plan or budget billing. It can help streamline your budget and make financial sense if your provider will credit you the difference of the actual amount used versus the estimated amount.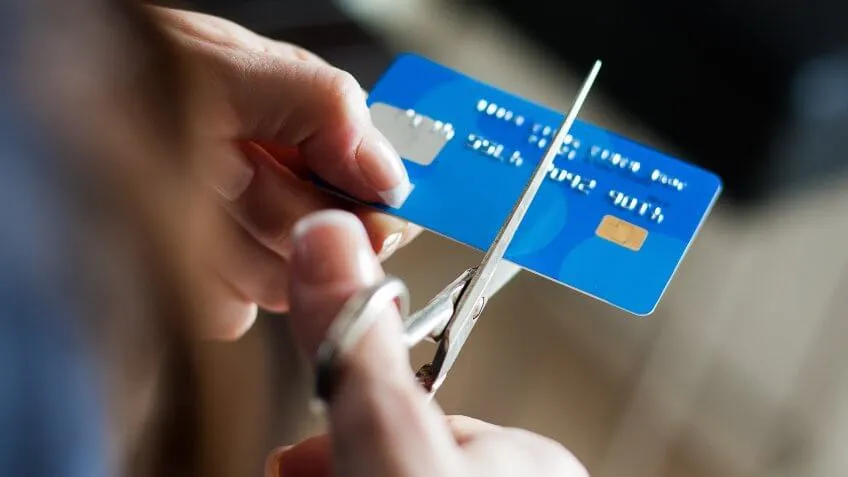 nenetus / Shutterstock.com
Limit the Number of Credit Cards You Use
You can simplify your financial life by limiting the number of credit cards you use. "It can be tough to keep track of a number of cards with balances that you carry each month as you make payments on different dates and amounts," Hayes said. "Missing payments and losing track of which cards to pay on certain dates can negatively impact your credit score."
That's why you shouldn't use more than two or three, he said. Ideally, you should use cards that reward you for your purchases with cash back or points that can be redeemed for travel discounts. Also, avoid spending more than you can afford to pay off each month so you don't end up with credit card debt.
If you limit the number of cards you use, don't close the accounts of cards you no longer plan to use. Closing accounts could hurt your credit score because you'll be reducing the total amount of available credit you have. If you're carrying a balance on the cards you're using, your credit utilization will go up because you'll have less available credit.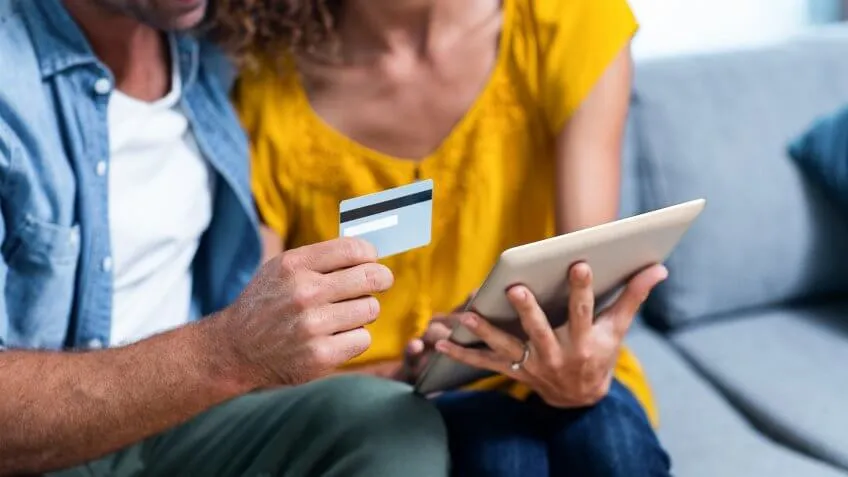 wavebreakmedia / Shutterstock.com
Consolidate Your Debt
In addition to reducing the number of credit cards you use, you might also be able to consolidate your credit card debt.
"This can be especially helpful if you have several credit cards that you have a difficult time keeping up with and have high interest rates," Rosenblum said. "Once you consolidate the debt, then you have one payment you can more easily keep up with, enjoy a lower interest rate usually and pay down your debt significantly faster."
If you have a good credit score, you might be able to consolidate your debt with a credit card balance transfer. Look for a credit card that offers a 0% interest rate on balance transfers and doesn't charge a balance transfer fee. Or you might qualify for a personal loan with a low interest rate to consolidate your debt.
"There is one very important caveat, though," Rosenblum said. "Do not consolidate your debt, continue to use the cards and then amass a new balance. Debt consolidation is best used to help you pay off your past debts so you can free yourself to save more going forward, not to get yourself into even more indebtedness."
Up Next: Smart Strategies to Get Out of Debt