Credit Card Companies That Offer High-Yield Savings Accounts

Find out how Amex and Discover's high-yield savings account rates stack up.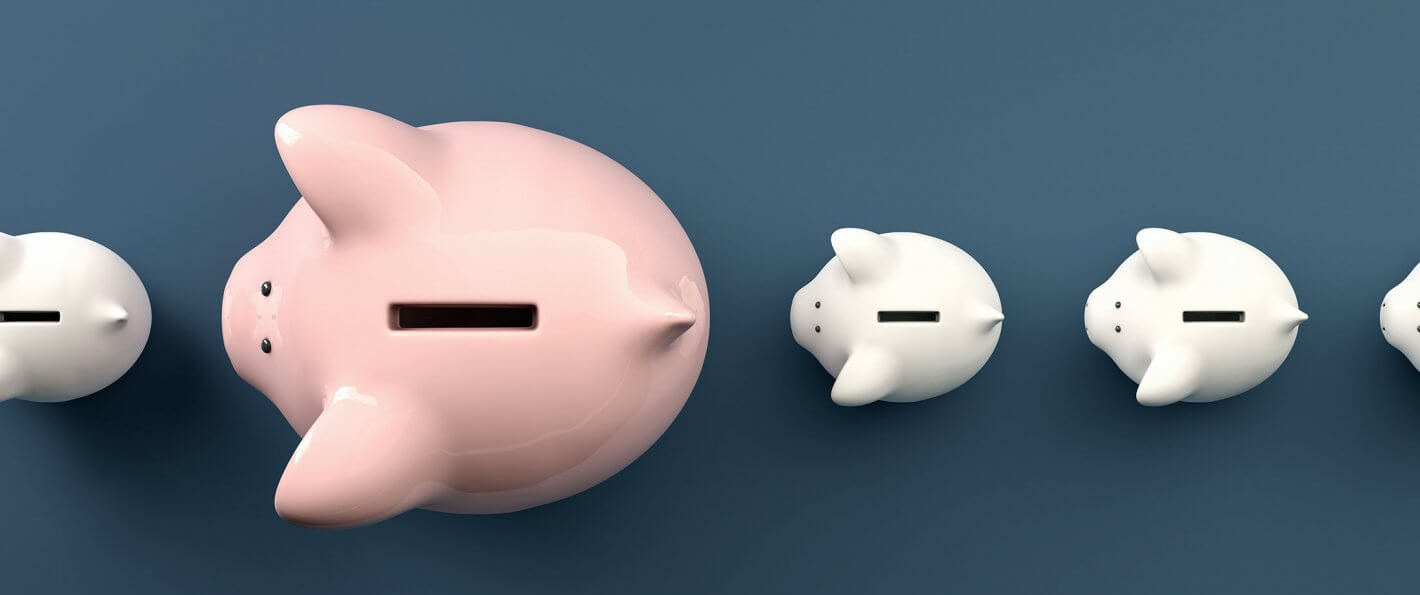 In a world of ever-increasing bank fees, a couple of credit card companies are offering viable alternatives to traditional savings accounts: high-yield savings accounts with high interest rates and no fees. American Express' and Discover are the only two major credit card companies offering these high-yield savings accounts.
The savings accounts offered by American Express and Discover are competitive with some of the more popular online banks' high-interest savings accounts; American Express and Discover's savings accounts offer high interest rates that come close to Ally Bank's 1% APY and CIT Bank's 0.95% APY for savings accounts. Learn more about what these two credit card companies can offer you in terms of savings products so you can decide if the American Express or Discover high-yield savings account is right for you.
Why Credit Card Companies Offer High-Yield Savings Accounts
Unlike traditional financial institutions that provide brick-and-mortar branches for their customers, online banks and credit card companies that offer online savings accounts are able to avoid the costly expenses associated with physical branches. This savings translates into higher interest rates and low- or no-fee policies for customers.
The American Express Personal Savings account, for example, offers much better rates than what traditional banks are offering. This credit card issuer's savings account has no fees and no minimums.
By comparison, Bank of America's regular savings account offers a mere account 0.01% APY; its slightly more lucrative money market account offers just 0.03% APY.
California residents who open a Wells Fargo savings account will also get just 0.01% APY. You can earn more by signing up for a Platinum Savings account and linking it to a Wells Fargo PMA account. But for all that effort, you'll only get 0.06% APY — still nothing close to what American Express offers with no fees or minimums.
With the national savings account average interest rate at 0.06% APY, banks are sitting on the sideline while credit card companies are dominating the high-yield savings account game.
Find Out: How Much You Need to Save for Retirement
American Express High-Yield Savings Account
Minimum opening deposit: $0
Minimum balance required: $0
Monthly Fee: None
The American Express high-yield savings account is ideal for people who don't intend to make withdrawals as it doesn't come with debit cards or checks. This savings account is strictly about earning premium interest on money you want to stash away for a rainy day.
The good thing about the high-yield savings account offered by American Express account is that there's no minimum balance — so anyone can enjoy this interest rate without having to first save up a significant amount of money. The other perk is that there are no maintenance fees — so you can keep more of your money.
Discover High-Yield Savings Account
Standard interest rate: 0.95% APY
Minimum opening deposit: $500
Minimum balance required: $0
Monthly Fee: None
With Discover's high-yield savings account you can earn six times as much as you would with HSBC's Premier Savings account, which maxes out at 0.15% APY for balances of $100,000 or more. With its 0.95% APY, Discover's savings account has outpaced traditional savings accounts' interest rates by quite a bit — especially compared with savings accounts at banks like Chase, where you'll earn just 0.01% APY.
Discover also makes it easy to open an account; according to its website, an online application takes just minutes to complete. Applicants can also apply by phone. Like American Express, Discover doesn't charge maintenance fees, which makes saving money even easier.
The Best High-Yield Savings Account From a Credit Card Company
The high-yield savings accounts from Discover and American Express are both great alternatives to traditional brick and mortar savings accounts — so either one of these could be considered the best savings account from a credit card issuer, depending on your needs. Both accounts are about the same in what they deliver: clear-cut savings with higher-than-average interest rates on savings accounts. Neither Discover nor American Express charge maintenance fees, but customers don't get ATM cards or other features that normally come with checking accounts.
Discover requires a $500 opening deposit, whereas America Express has no required minimum deposit, which is helpful for people who are just beginning to save. However, some might say Discover's minimum balance requirement is evened out by the savings account's higher interest rate.
With all things being equal, if you intend on depositing at least $500, it would be wise to snag the extra interest from Discover's higher APY.