What Star Wars and Saving Money Have in Common: 5 Financial Gifts for Children They'll Actually Like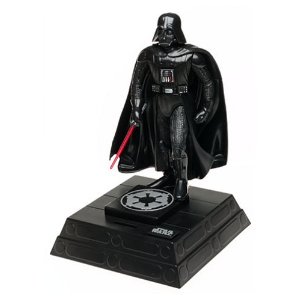 With so much materialism surrounding the holidays, it's nice when you can give a gift that accomplishes more than just adding to someone's collection of stuff — especially when it comes to gifts for impressionable children. Of course, anyone who has spent more than five minutes around a child knows they can be hard to please, which makes finding a gift that's both entertaining and educational a tall order.
Considering these uncertain economic times, many parents are looking for gift ideas for kids this year that also help teach a lesson or two about savings. Fortunately, there are a number of financial gifts for children that will both develop their financial literacy and keep them amused.
1. An Awesome Piggy Bank
Saving money is the foundation to developing positive financial behaviors, but it can be a real struggle to convince your kids of that fact. A great way to encourage children to save their money is by giving them an awesome "piggy" bank to keep it in. But don't worry, gone are the days of boring, ceramic farm animals — now you can find banks shaped like arcade games, robots — even Darth Vader. And we all know there's nothing cooler than Darth Vader.
2. Math "Video Games"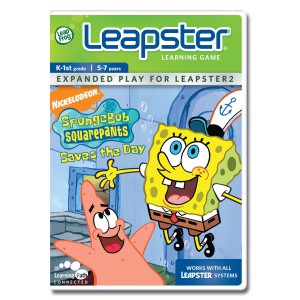 Black Ops 2 may be the game title of choice this Christmas, but you would probably rather improve your kids' financial literacy than their head shot accuracy. There are a multitude of educational tools on the market that take the form of video games, such as Leapfrog's Leapster — a hugely popular and highly rated handheld gaming device for kids age 4 through 9.
Like hiding zucchini in your delicious banana nut muffins, there's nothing more satisfying than tricking your kids into enjoying something that's — yuck — actually good for them.
3. Stock in a (Profitable) Kid-Friendly Company
You can tell the little one on your gift list that they now own a piece of that company, which is almost as cool as the fact that the investment could be worth a whole lot more by the time they're an adult. Sure beats a savings bond from Grandma.
4. Cold, Hard Cash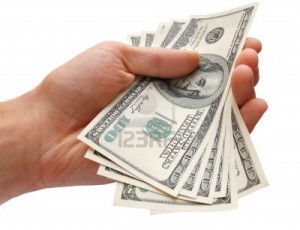 It's hard to go wrong offering a crisp, green bill as a gift, but don't pass on the opportunity to instill the all important value-of-a-dollar lesson if you choose give cash as a gift this year. When giving physical money, it's best to have a savings goal associated with the gift — like offering $40 specifically toward the purchase of a new bicycle. In other words, don't just hand over the money and expect the kid who's receiving it to put it to good use without some guidance.
5. Their First Wallet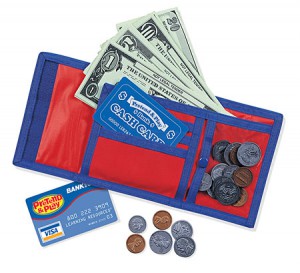 Children love it when they're treated like mini-adults, and nothing says "big kid" like owning a wallet. Depending on the child's age, you can either give a toy wallet like the one pictured, or a real one to use daily. Either way, kids will soon learn that a wallet is even more fun to own when there's actually some money inside.
Financial gifts for children don't have to be dull — with the above gift ideas, entertainment and saving money can go hand in hand.