Savings Account Rates Today: Hawaii Schools Federal Credit Union at 1.00% APY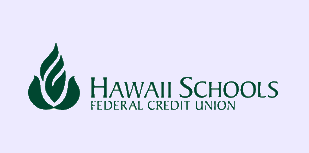 Summer is only just coming to a close, but Christmas is right around the corner, making now the last chance to start saving to cover holiday shopping expenses that are just a few months away. With high interest rates in place, opt for an account specially designed to fund gift expenses, like the Holiday Club Savings account from Hawaii Schools Federal Credit Union. It carries a 1.00% APY, so the more funds deposited, the more dividends yielded – the best present of all for financially minded people.
Holiday Club Savings Account: Terms and Conditions
This Holiday Club Savings account requires a minimum opening deposit of $5, with a maximum monthly contribution of $200. The account is insured by the NCUA up to $250,000.
About Hawaii Schools Federal Credit Union
A nonprofit financial cooperative where shareholders and members are the owners, Hawaii Schools Federal Credit Union is open to any employee, retiree or student of the Hawaii K-12 education system. Founded in 1936 by 10 educators, the credit union was first known as the Oahu Teachers No. 2 Federal Credit Union; over the years it has expanded its reach to become a full-service financial institution.
Click here for the best Honolulu savings account rates today.
Other Terms and Conditions may apply. Additionally, interest rates are based on the institution's online published rates and may have changed since this offer was posted. Please contact the financial institution for the most recent rate updates and to review the terms of the offer.