Nevada Kindergartners Receive College-Savings Fund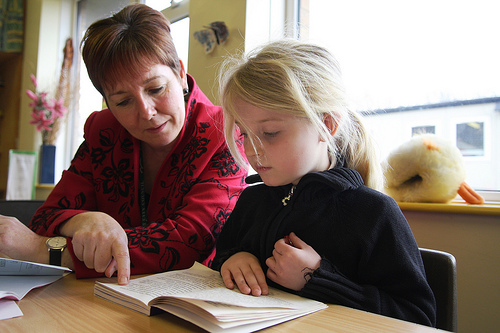 Nevada State Treasurer Kate Marshall recently announced the statewide initiation of the Nevada College Kick Start program, which creates a $50 college-savings fund for each of the state's 35,000 kindergartners.
Education Savings Account to Spark Conversations on College Funding
Out of the state's population of kindergartners, 25,000 of them live in Clark County, which means the program will significantly increase the number of Las Vegas savings accounts dedicated to funding college-bound students in the area. Although all kindergartners are automatically enrolled in Nevada College Kick Start, parents can ultimately opt out.
Nevada will be the first state in the country to create a statewide program, and the College Savings Plan of Nevada's board of trustees agreed to operate the program for a minimum of three years to determine its efficiency and success.
"College and career readiness starts in kindergarten," said Clark County School District Superintendent Pat Skorkowsky, reports the Las Vegas Review-Journal . "We have to start with the mindset. We're working hard on financial literacy skills in the elementary schools. So as we get to middle school and high school, it is actually workforce readiness skills and the idea that college is not just an option. It is a necessity for them to be successful."
Financial Institution Fees Fund Nevada College Kick Start Program
While the program costs $1.8 million a year it is not being funded by taxpayer dollars, but rather through fees the treasurer collects from financial institutions that manage college-savings plans in Nevada, including USAA, Vanguard, State Street and Putnam Investments. Additionally, the Nevada College Kick Start receives supplemental donation funding.
The annual compound interest generated from an education savings account like this will vary, though an average of 12 percent is expected. The funds will be held in a master account managed by Upromise in the name of the Nevada College Savings Trust Fund, and while money cannot be added or withdrawn, families are encouraged to begin separate savings plans in addition.
By the time the student enters college, which will usually be about 13 years later, there will be $220 in the college savings fund. The money available within the education savings account will expire when the student reaches the age of 25.
"It's not going to be $20,000," Marshall said in the Las Vegas Review-Journal. "But what it is going to be is a way to start that conversation with that family, to tell that child that they're college bound. And to help people think about and get in the door."
Although students must remain residents of Nevada to access their funds, the education savings account can be used to pay for any college located throughout the country.
"That includes technical schools, culinary schools, that includes Harvard, that includes UNLV, that includes anything," Marshall said, according to the Las Vegas Review-Journal.
Photo: Phil Dowsing Creative