San Diego County Credit Union Sued for Charging Thousands in Undue Fees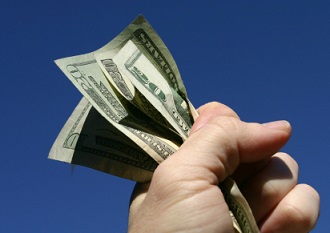 San Diego County Credit Union has been sued by former senior vice president Scott Norris for wrongful termination; the lawsuit also accuses SDCCU of mismanaging its mortgage services and charging its members hundreds of thousands of dollars in undue fees.
San Diego County Credit Union Allegedly Ignored Warnings
In his lawsuit, Norris claims the San Diego credit union ignored his warnings of misapplying member payments for mortgage loan interest and principal. Norris blamed the Symitar core processing system San Diego County Credit Union employed for incorrectly applying payment funds to late payments.
"The Symitar system was not returning late payments as insufficient where the payments did not include the assessed late fee. Instead, the Symitar system was applying these late payment funds first to late charges and interest, and the remainder to the principal balance," Norris said in his complaint. "This resulted in members' principal balance not being reduced by the proper amount of the payment, and thereby charging the member interest on the higher principal balance amount."
Allegedly 2,000 SDCCU Members Affected By Mismanagement
Essentially, members of SDCCU were being charged interest on late fees that were being added to the principal balance. Norris said that about 2,000 members of the San Diego Credit Union had been impacted by the error, which would cost SDCCU half a million in refunds issued to correct it. However, when Norris reported the number of members impacted, he alleged that SDCCU CEO Teresa Halleck said, "We're not going to do that." Norris was later fired.
A spokesman for San Diego County Credit Union told the Credit Union Times that the institution "strongly denies the allegations and will defend itself vigorously" but did not comment further on the lawsuit.
As of the end of September, SDCCU had 17,675 real estate loans worth more that $2.7 billion, according to NCUA records. San Diego County Credit Union has a total of $6.3 billion in assets.