Small Business Spotlight 2022
Spread the Word
Share with your friends and help a small business!
Featured Stories from the 2021 Small Business Spotlight on GOBankingRates
Related Articles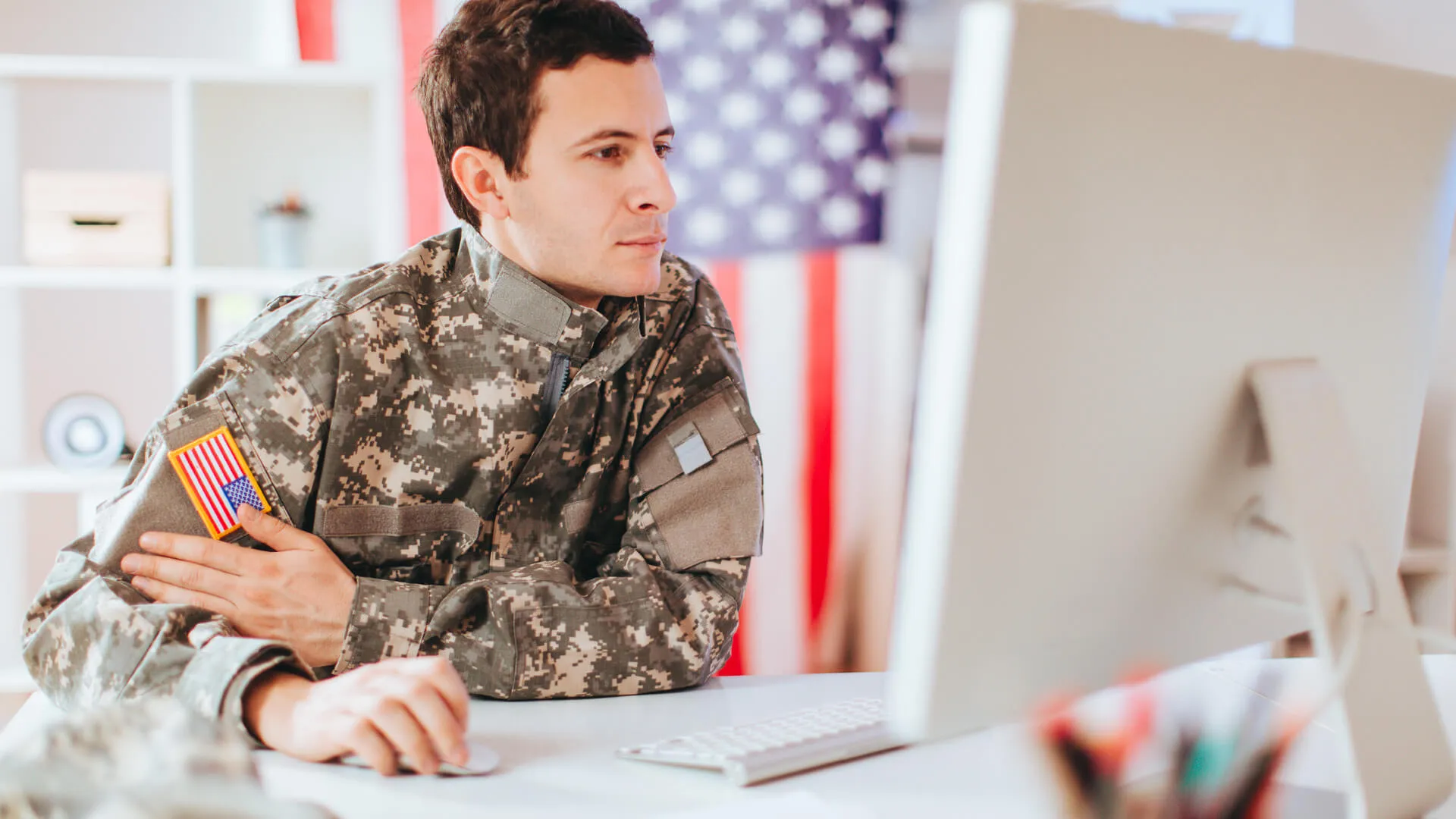 Save For Your Future
Sponsors of
Save For Your Future
Sponsors of
The Latest from GOBankingRates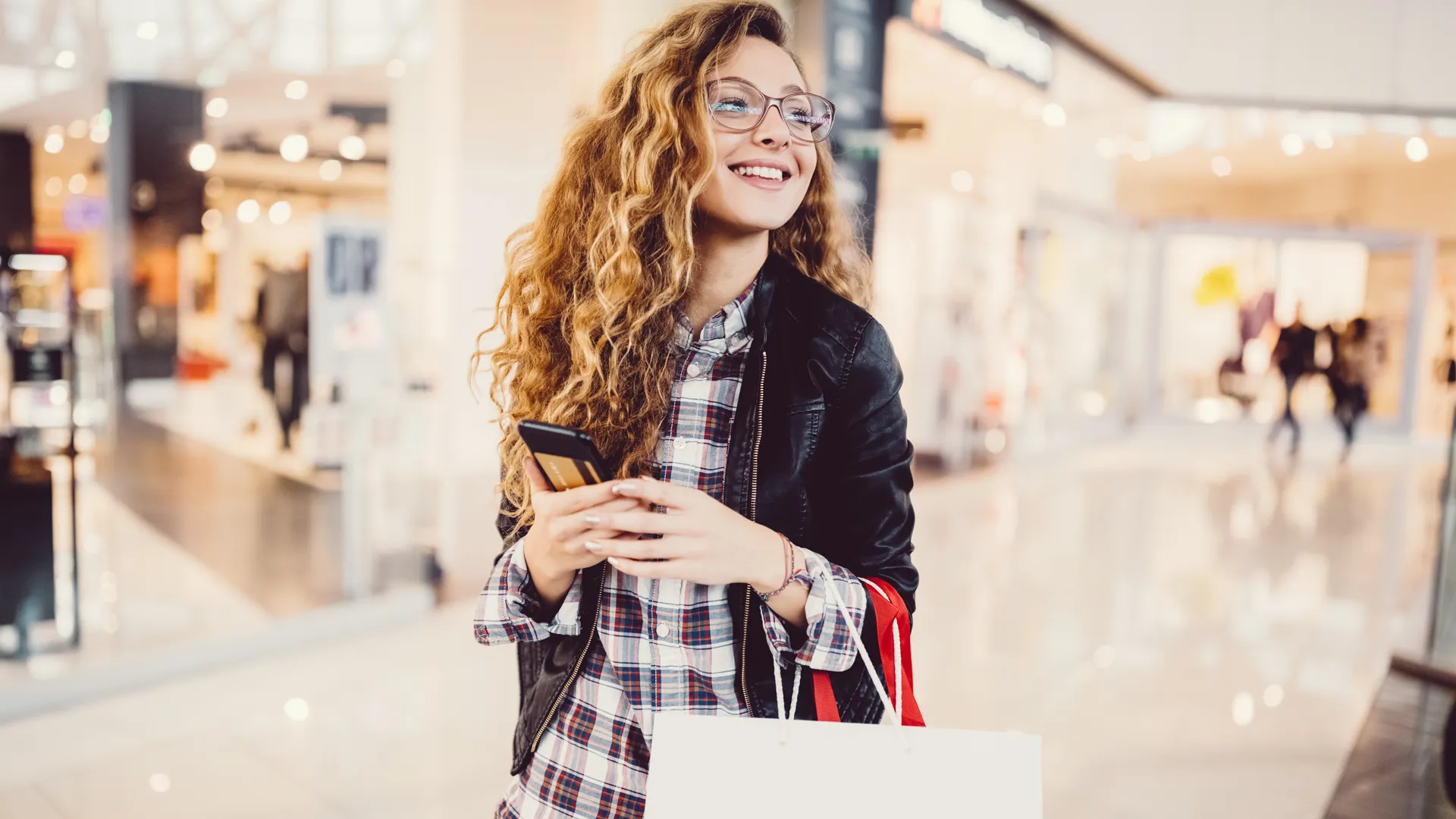 If you want to get ahead on your holiday shopping and score some deals, check out these stores that are open on Thanksgiving and Black Friday.
READ MORE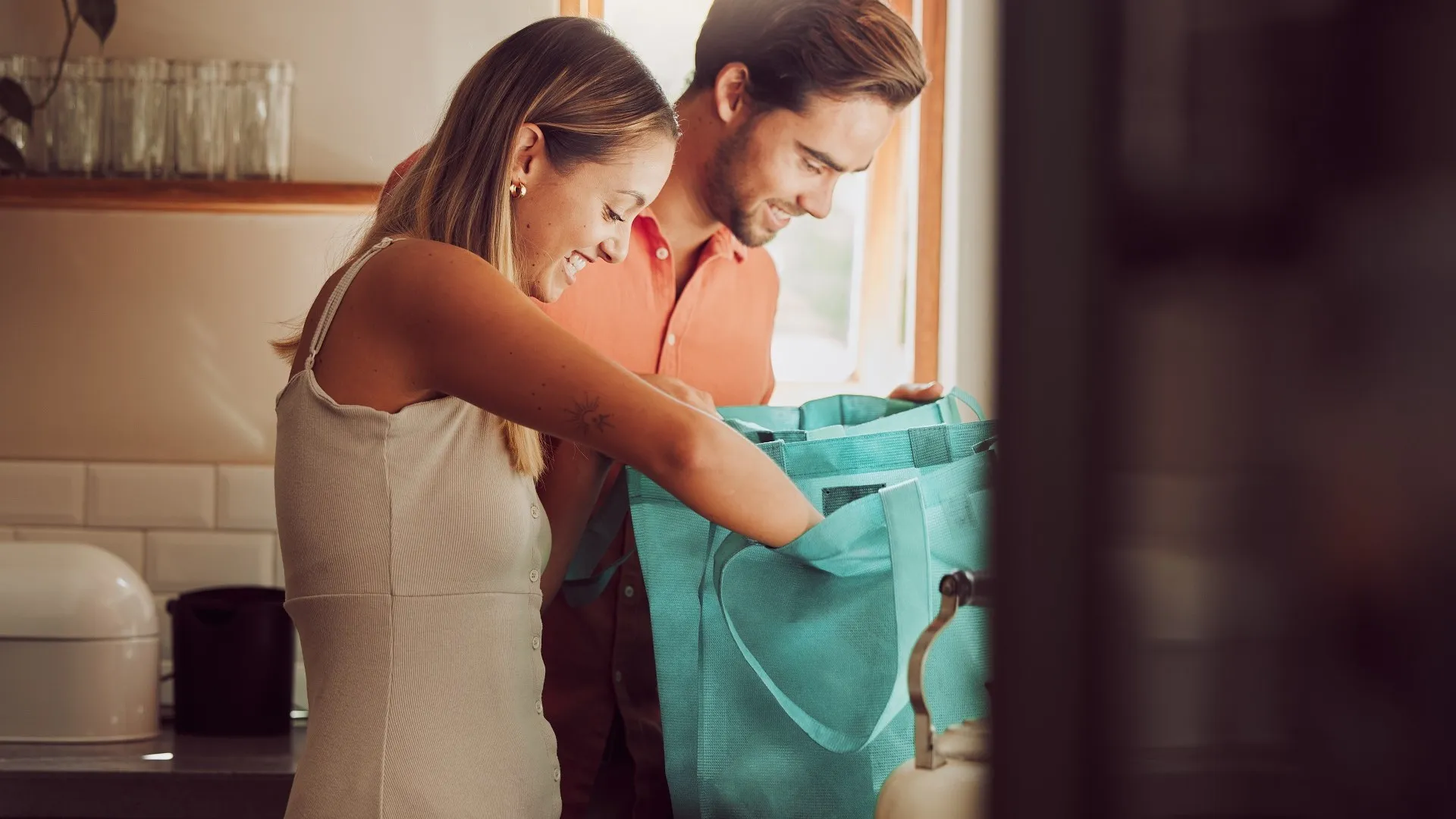 The table is set. Your family and friends are on the way. You woke up at 5 a.m. to get your turkey in the oven. While chopping and peeling and basting you realize you've forgotten one key ingredient,…
READ MORE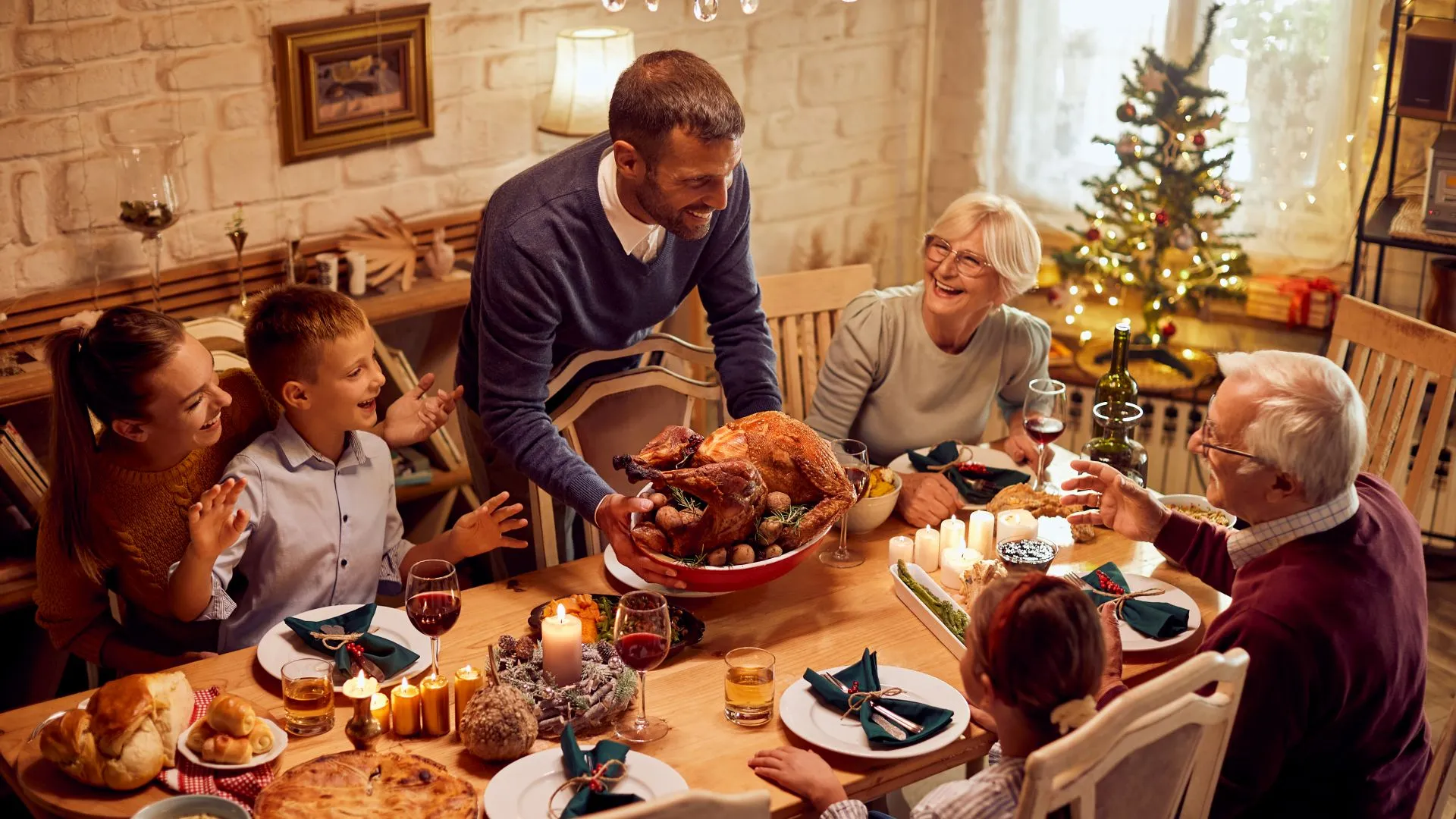 A lot of things might come up in conversation at the Thanksgiving dinner table, like critiquing the way Aunt Linda makes her corn casserole, or taking bets on who's going to win the football game…
READ MORE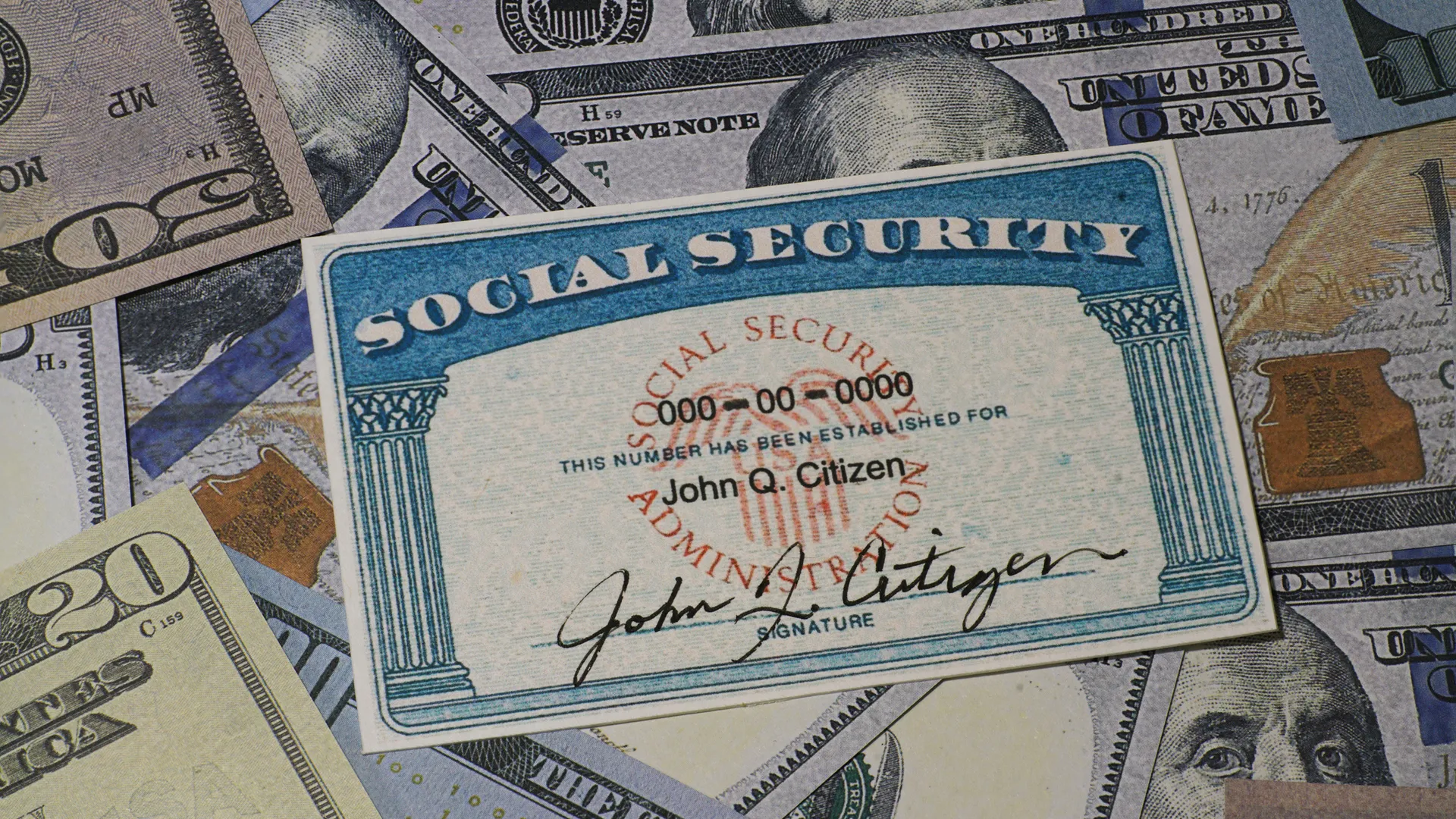 Social Security will be seeing a lot of changes in 2023, many of them tied to the biggest cost-of-living adjustment (COLA) in more than 40 years. The new COLA will impact payments to Social Security…
READ MORE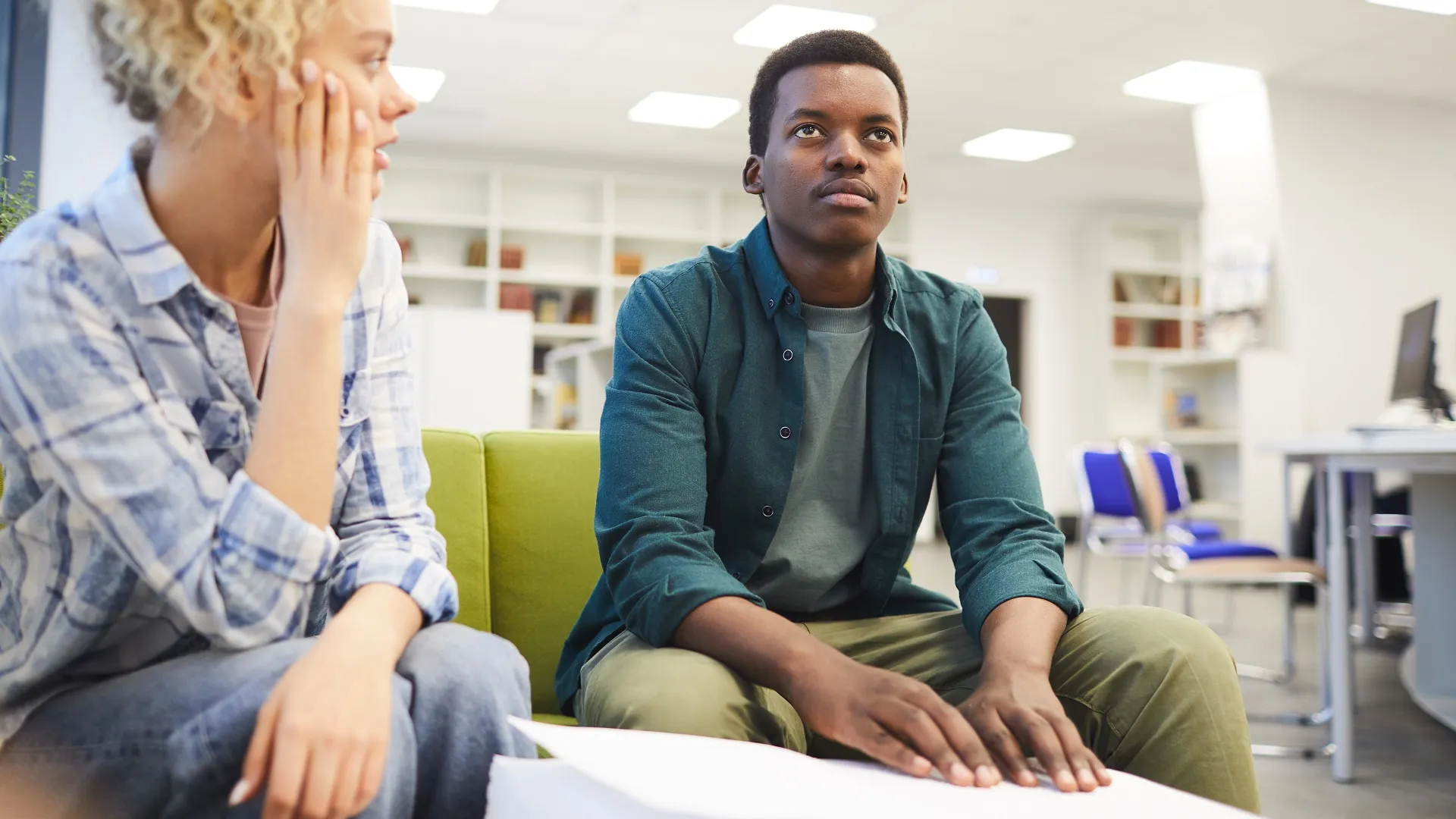 Supplemental Security Income (SSI) recipients will receive two payments in December. SSI benefits are usually paid on the first of the month unless the date falls on a weekend, in which case payments…
READ MORE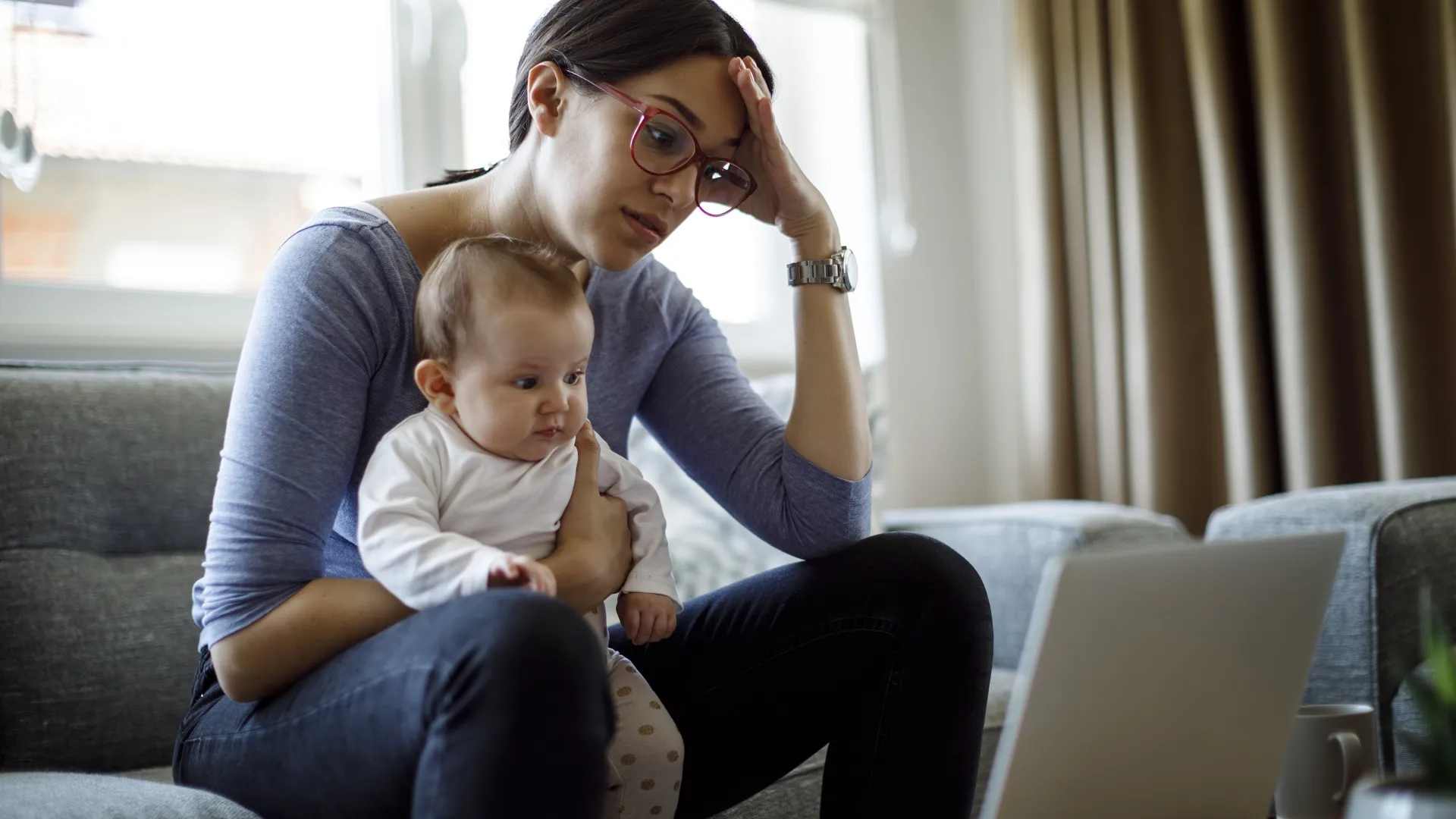 Fraud and theft involving food stamps have become so rampant in recent months that some recipients want to hold government agencies legally responsible when benefits are stolen. Among the complaints…
READ MORE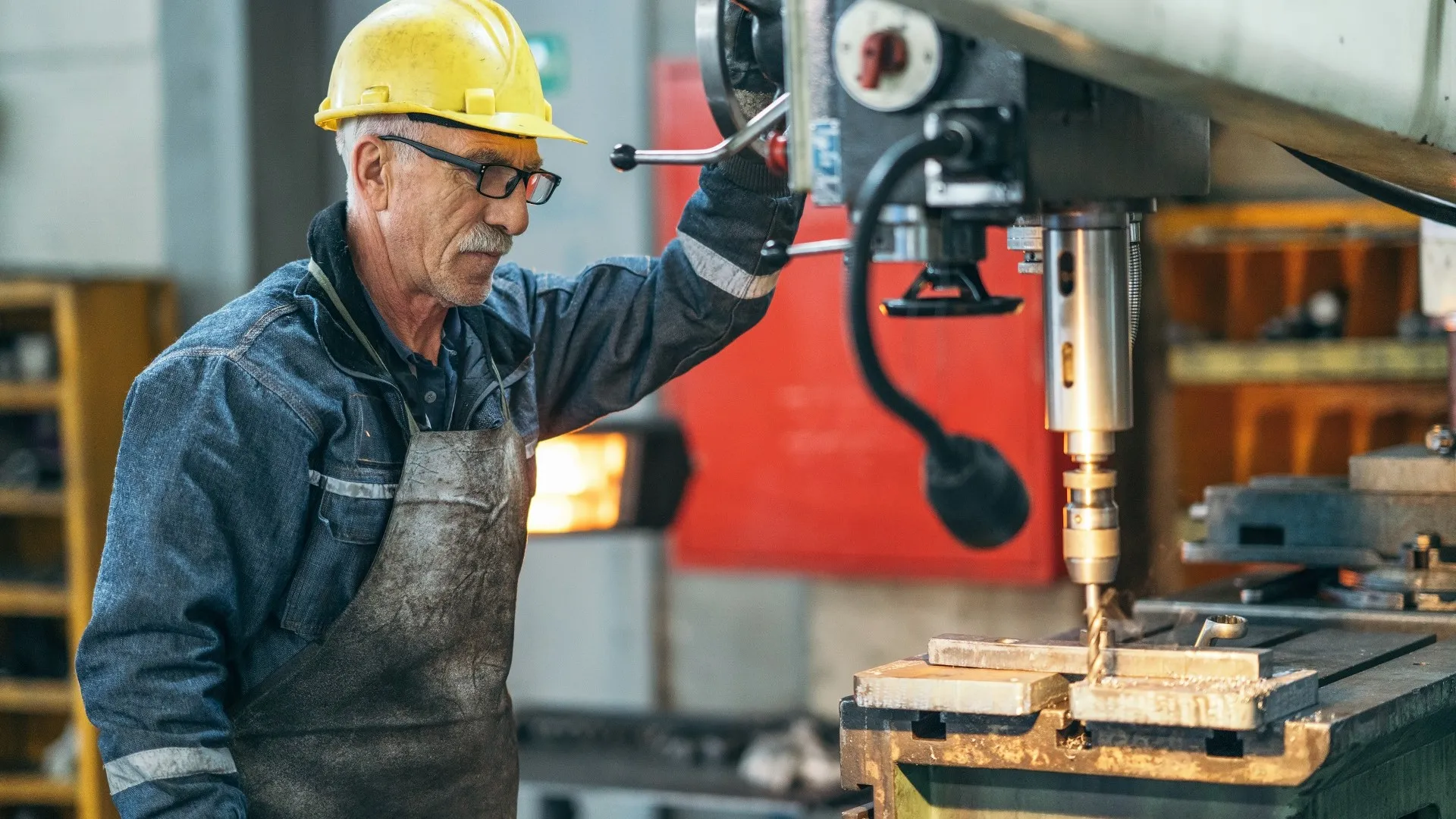 There's a magic number to know that can help you maximize your Social Security income when you are ready to retire. And it's not the number you might think it is. Social Security Schedule: When…
READ MORE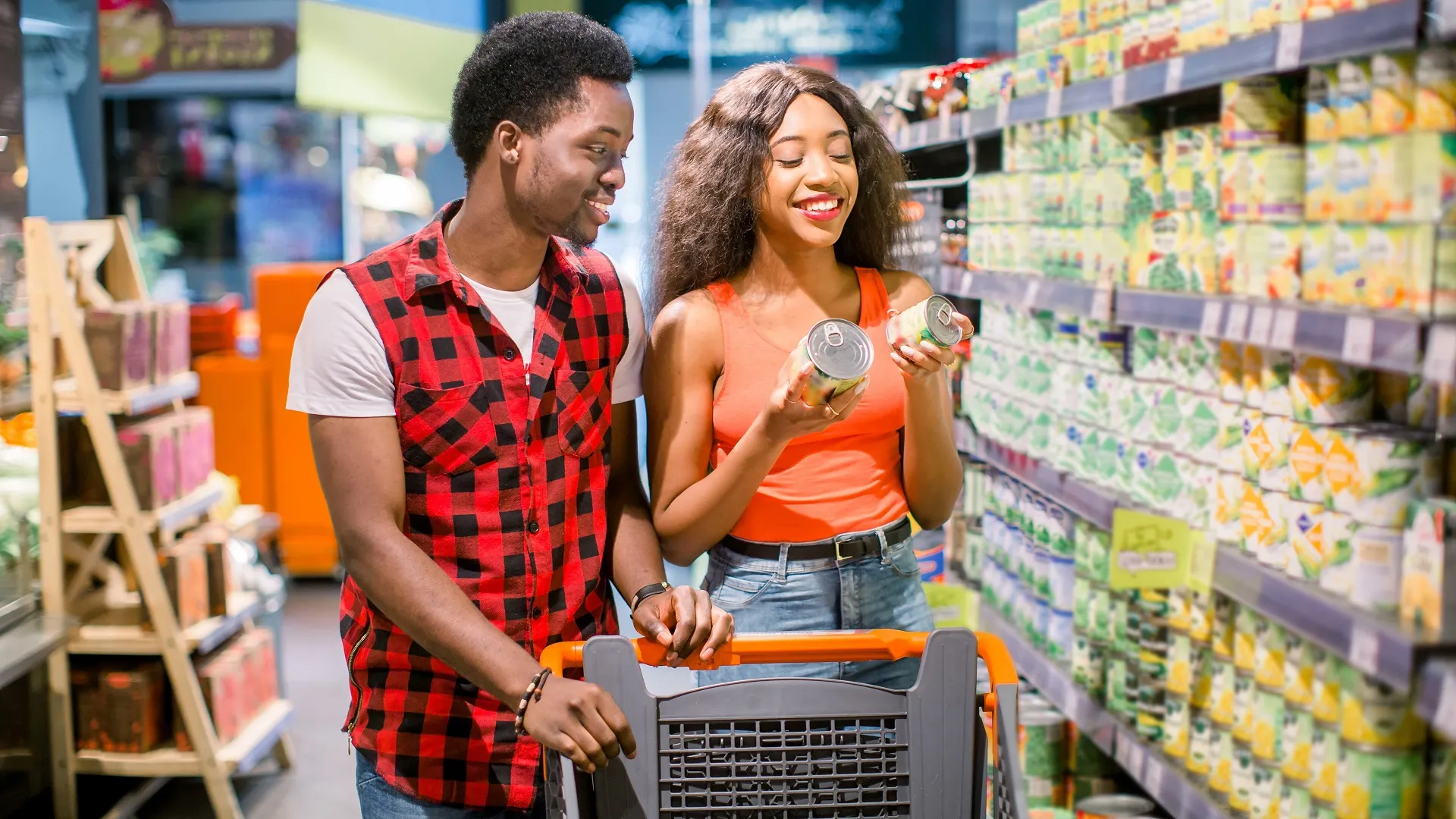 Louisiana SNAP benefits are administered by the Louisiana Department of Children and Family Services (DCFS), which provides food-purchasing assistance for low-income households. Benefits are…
READ MORE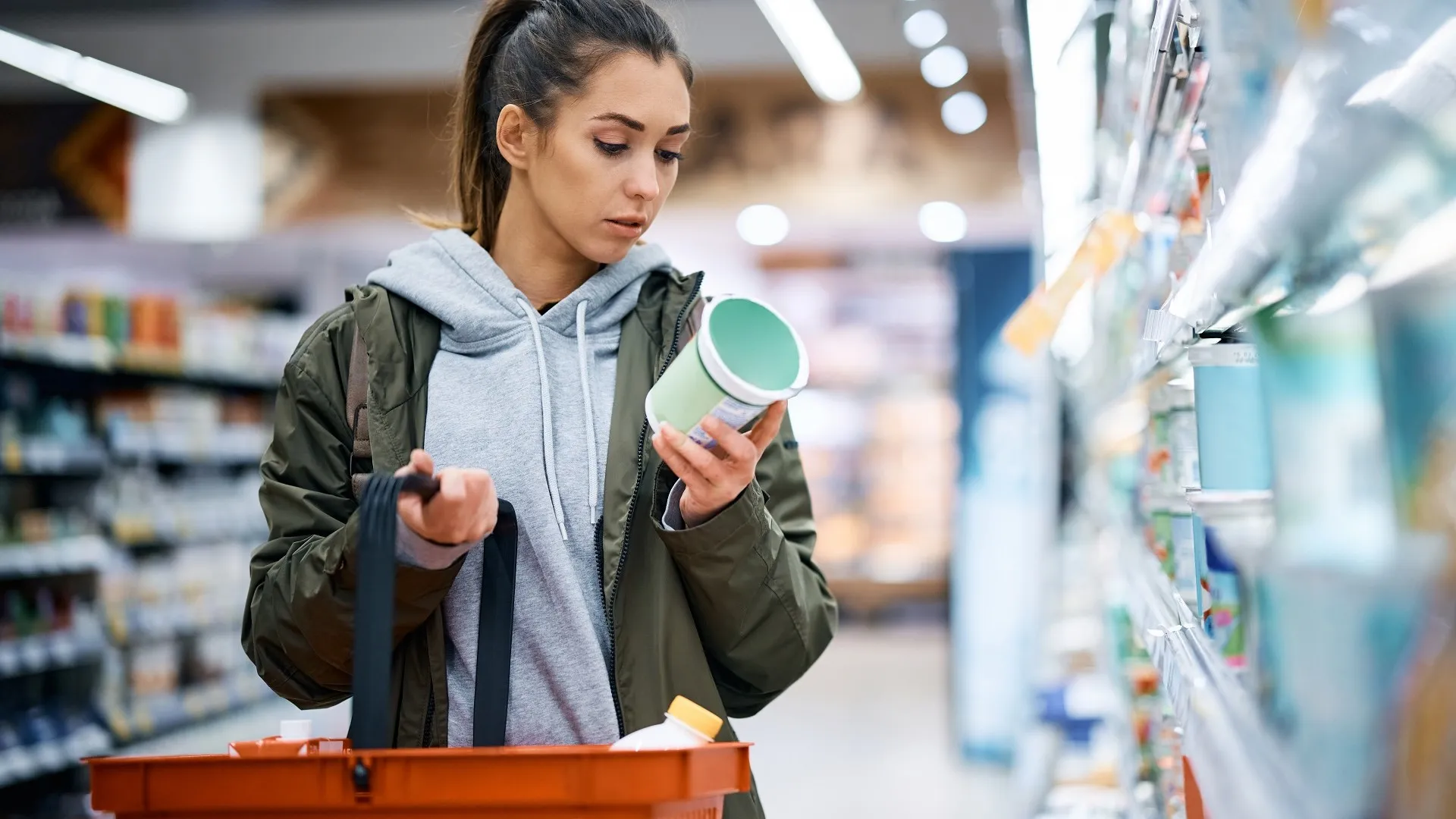 SNAP provides support for low-income seniors, people with disabilities living on fixed incomes, and other low-income households. The Florida Department of Children and Families Office of Economic…
READ MORE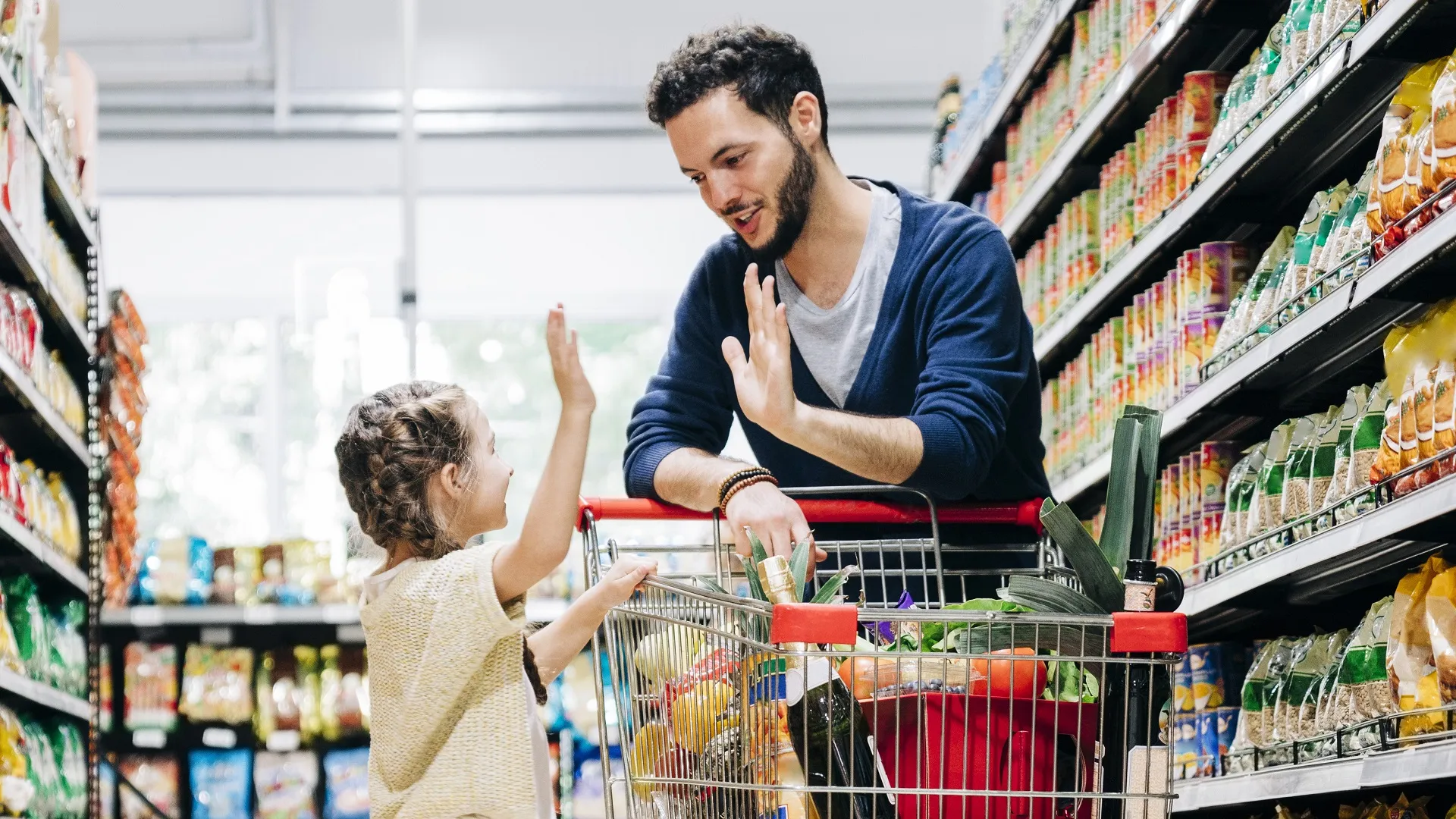 Georgia residents who qualify for Supplemental Nutrition Assistance Program (SNAP) benefits will receive their monthly payments according to the usual schedule in December, with the first payments…
READ MORE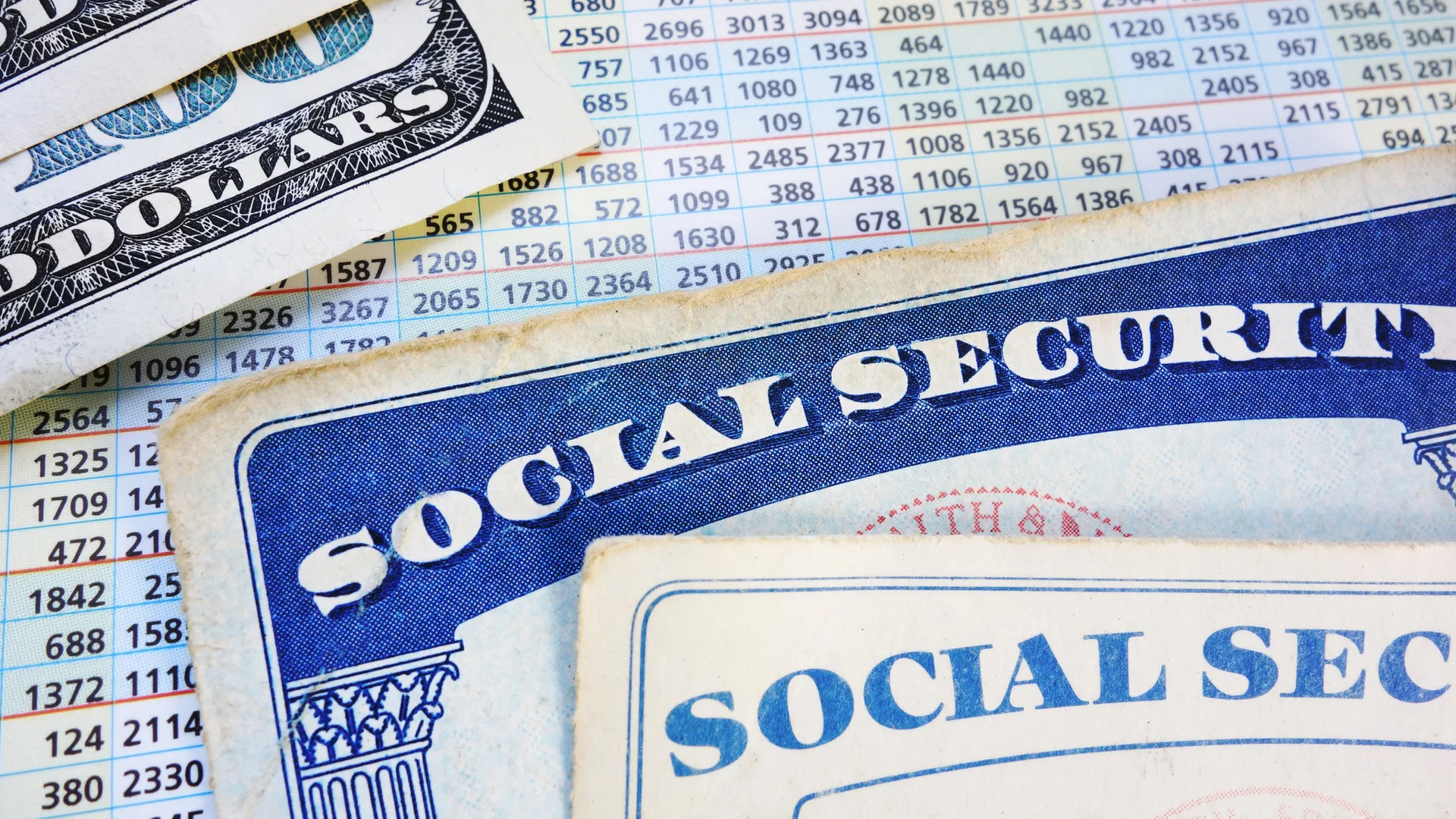 If you are wondering about Social Security earnings limits, what is full retirement age, and average Social Security benefits, here are six numbers you should know. Social Security: Women Get $354 Per…
READ MORE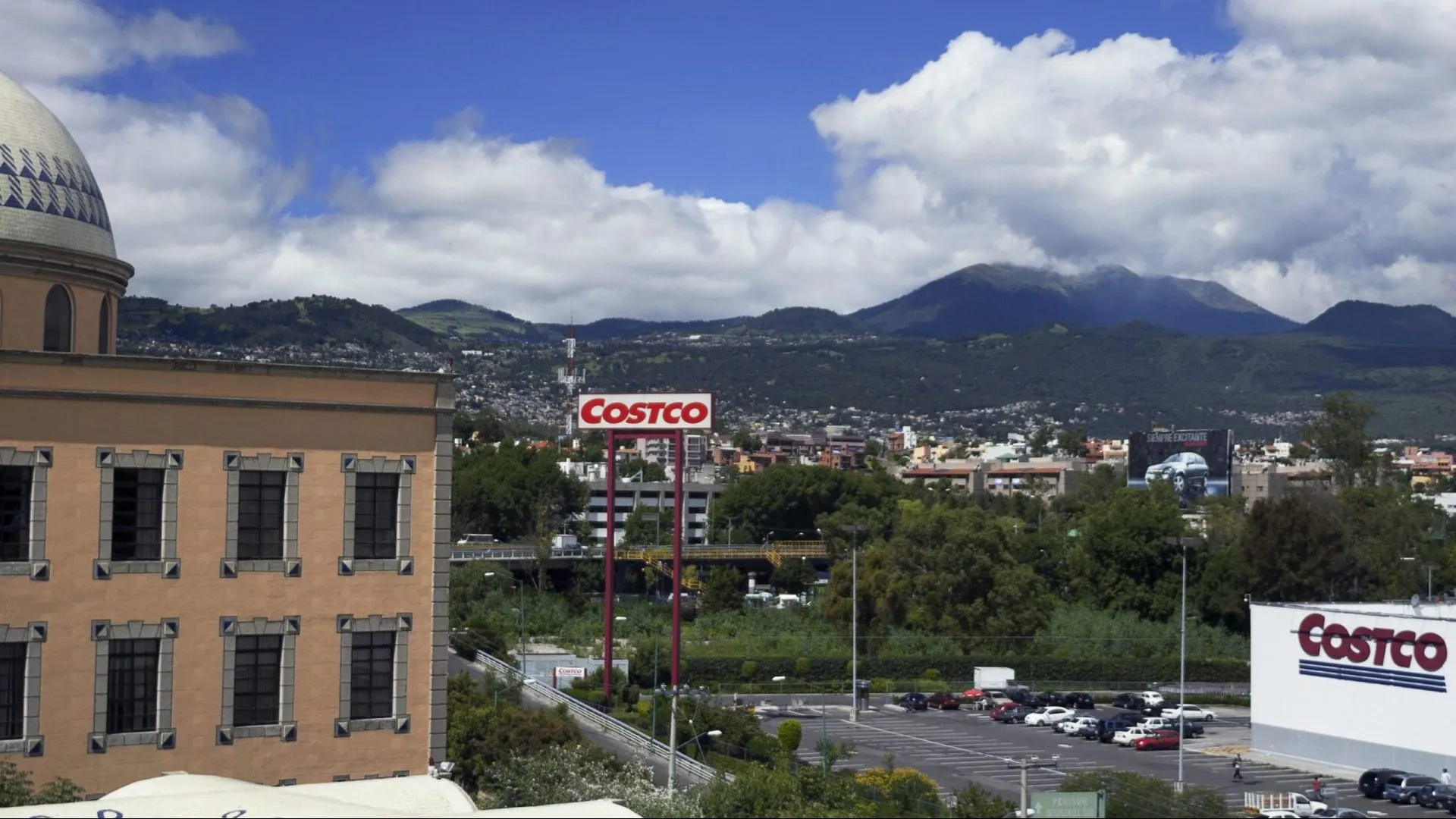 Before you make your list and check it twice, find out when Costco is open during the holidays so you don't miss any opportunities to save.
READ MORE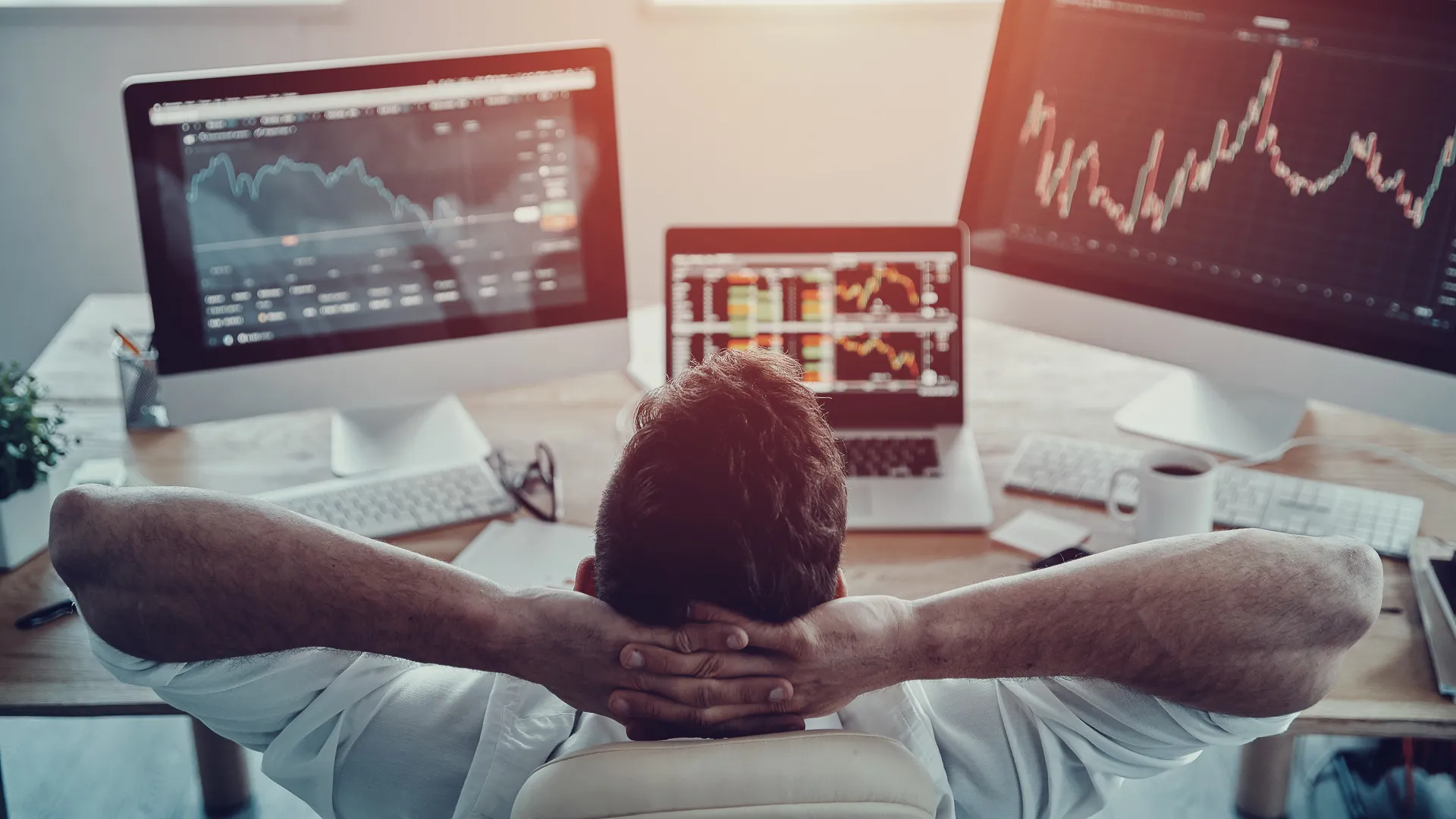 Investment opportunities can come from many different sectors. If you're looking to buy stock in 2022, here's what you need to know.
READ MORE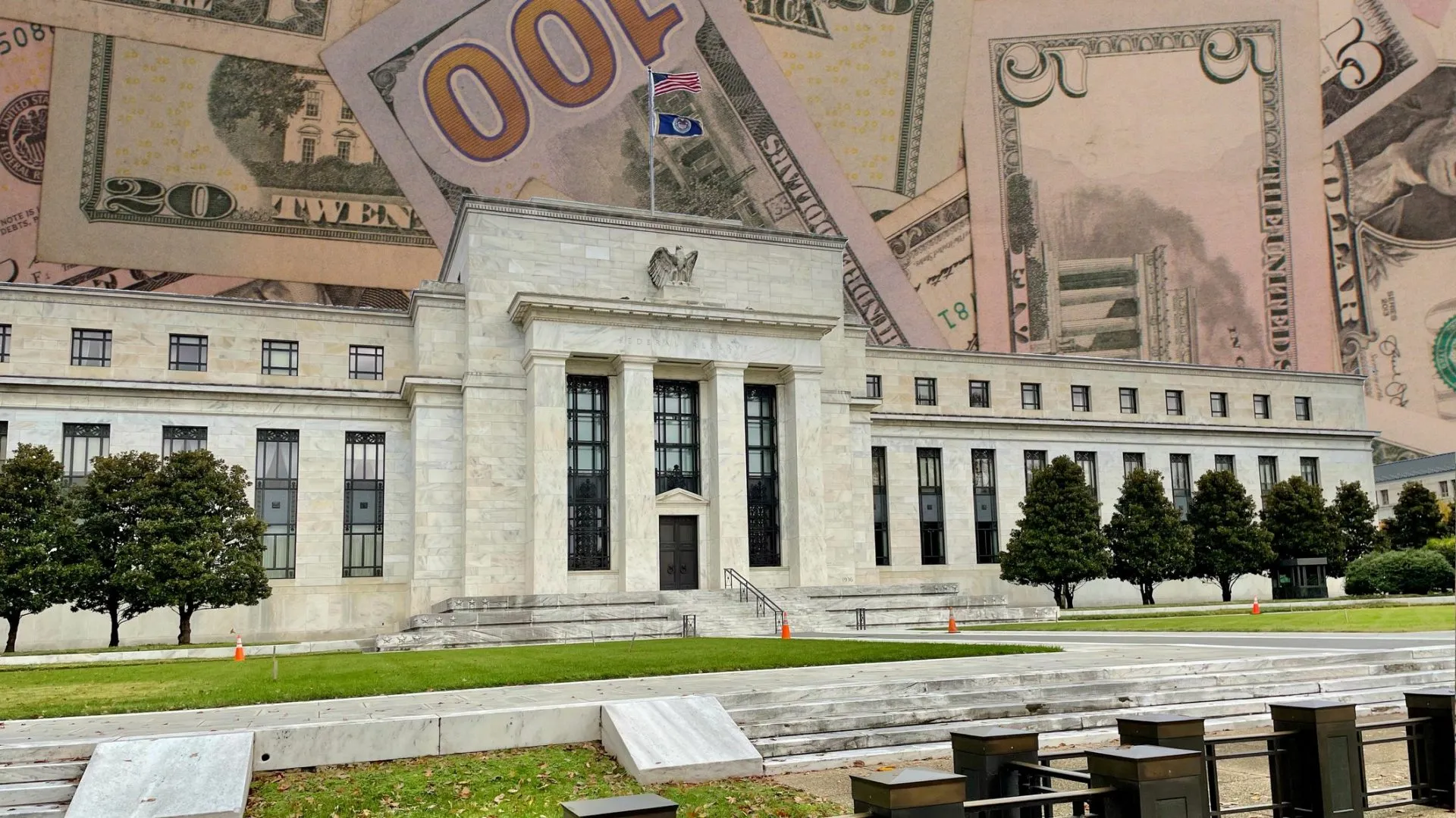 Every time the Federal Reserve interest rates rise and fall, someone benefits and someone suffers. Here's what you need to know about how the next Fed interest rate hike might impact your wallet.
READ MORE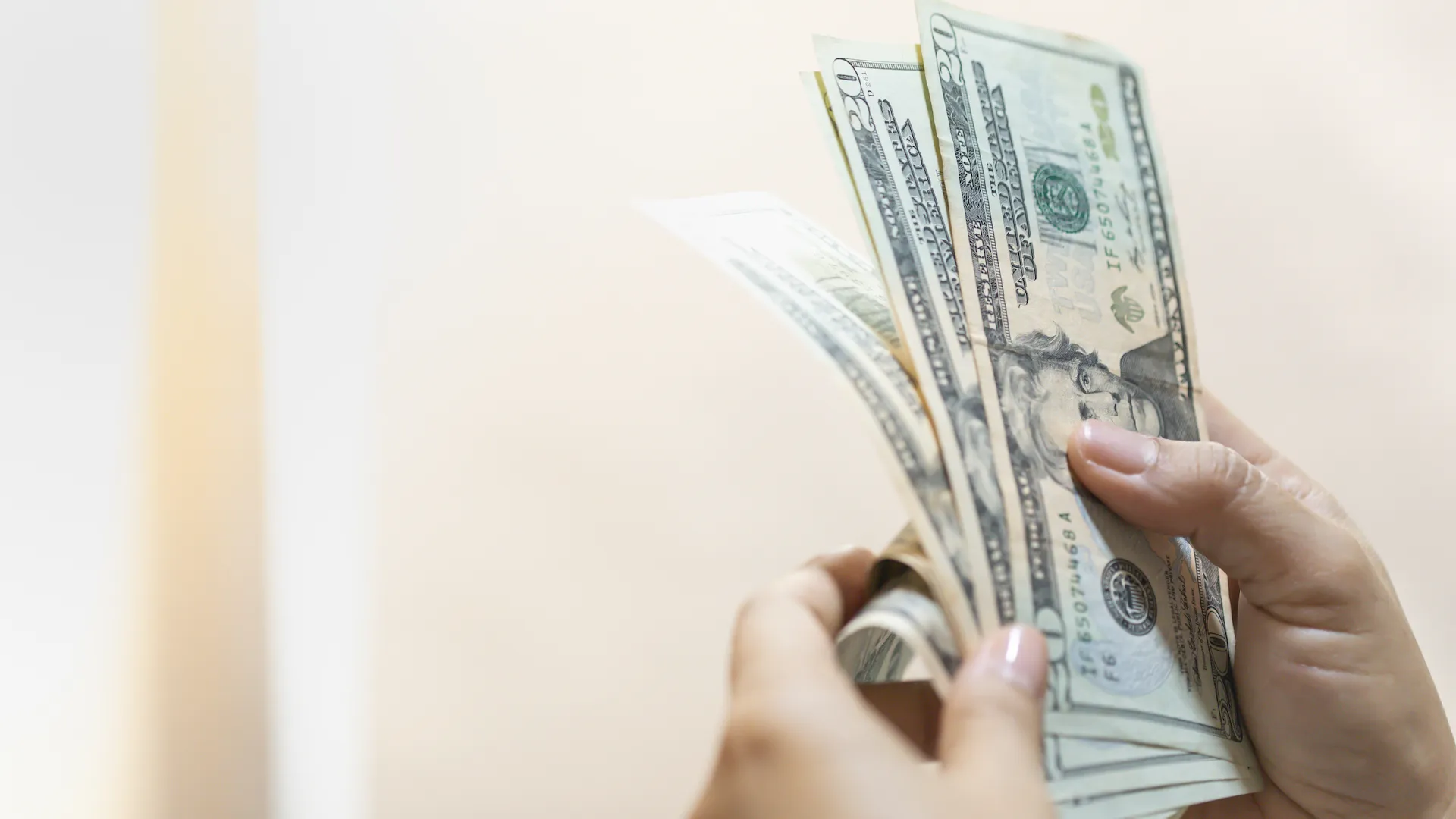 Soaring inflation in 2022 has convinced more than half of U.S. consumers to spend less this Black Friday compared to last year, according to a new survey from consumer research platform Attest. Those…
READ MORE
Happy Drinksgiving, everyone! Yes, the day before Thanksgiving is known for being the ultimate homecoming celebration, when many adults meet up with old friends and classmates who are back in town for…
READ MORE
The debate about when to start collecting Social Security retirement benefits typically centers on the advantages of waiting as long as possible to ensure the highest check vs. collecting early to…
READ MORE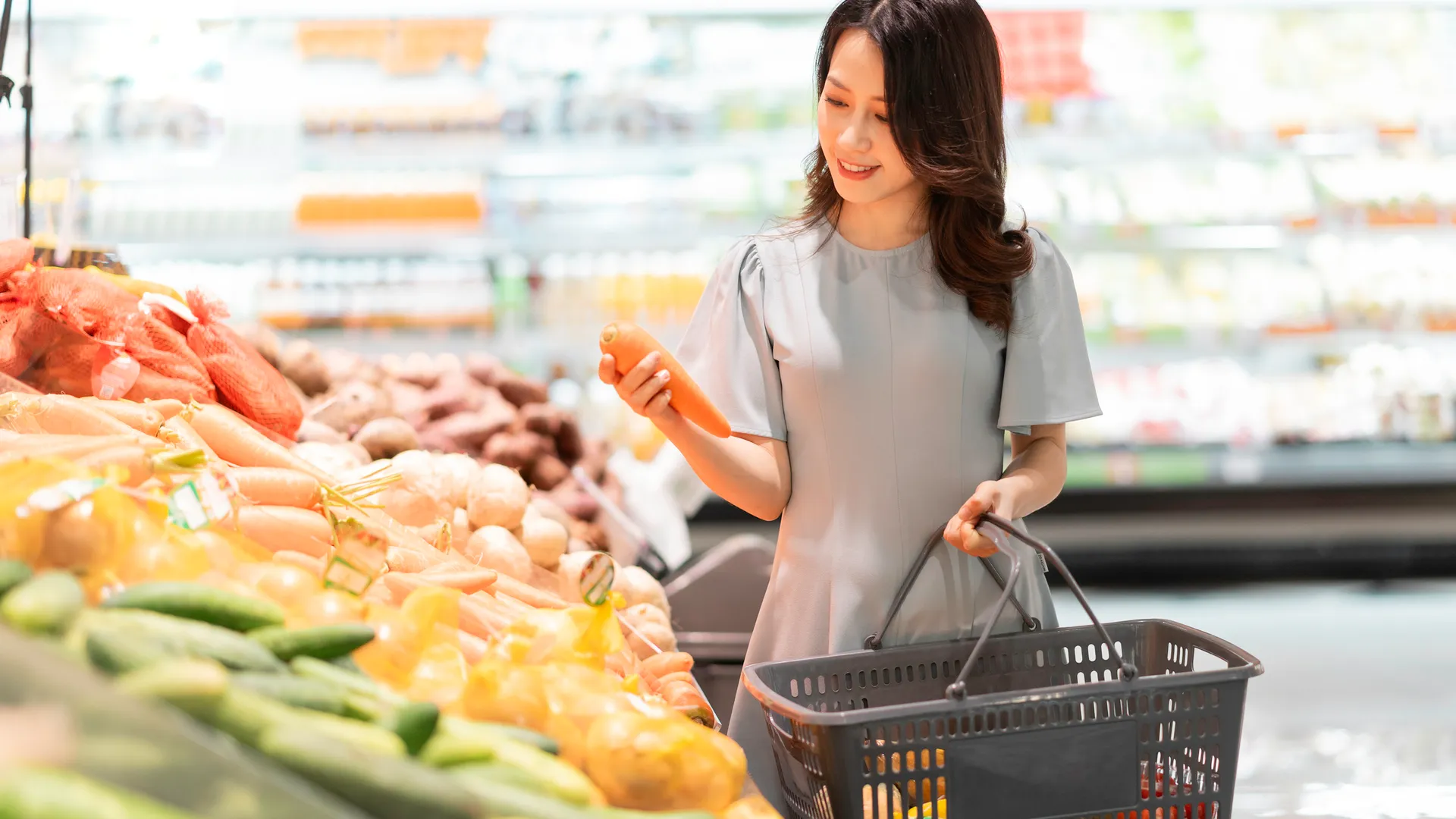 Georgia's SNAP, formerly known as the food stamp program, is administered and operated by the Georgia Division of Family & Children Services. The DFCS deposits monthly SNAP benefits to eligible…
READ MORE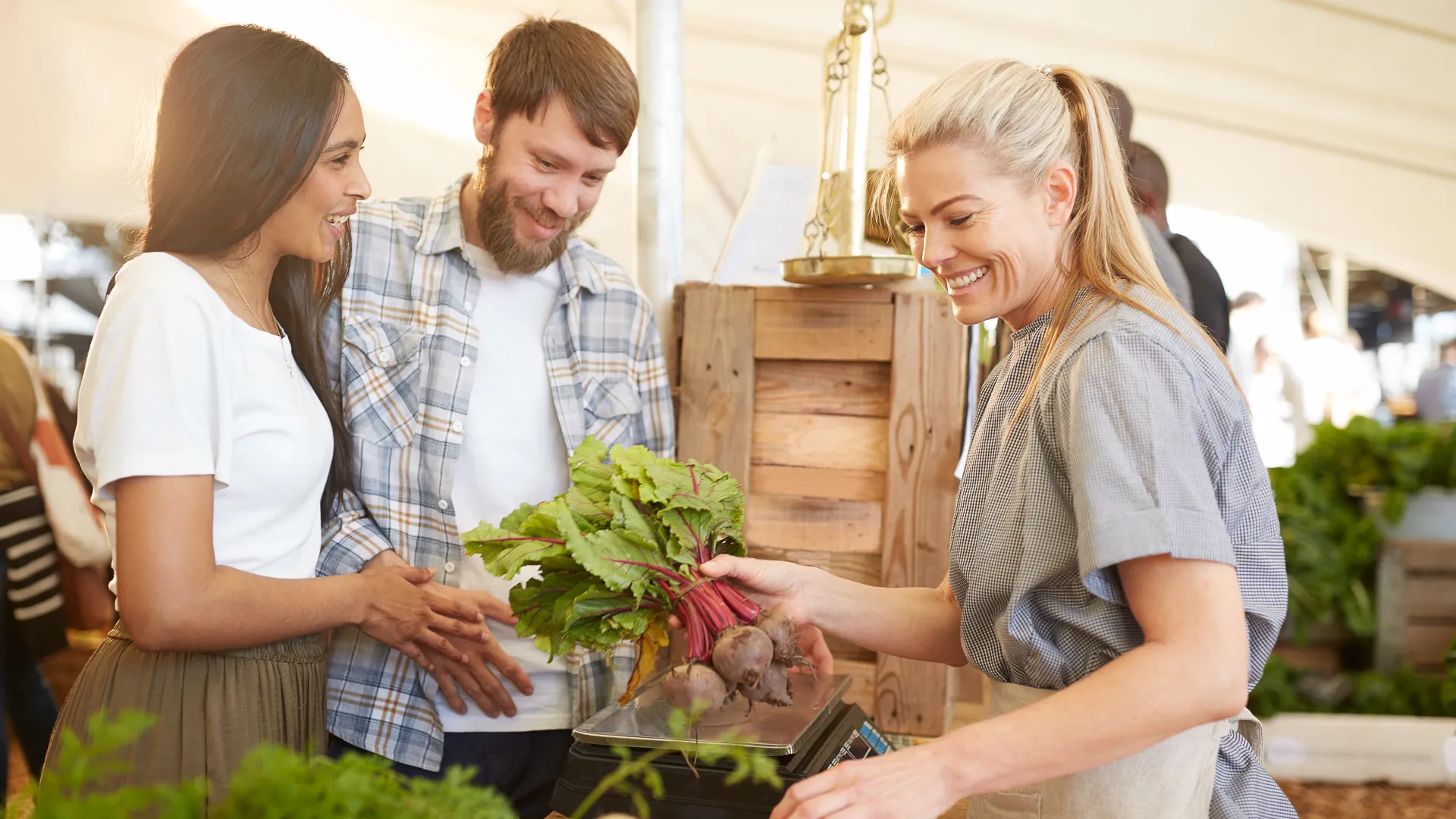 The Supplemental Nutrition Assistance Program, the nation's most important anti-hunger program, provides monthly benefits to eligible Floridian households via the Florida EBT card. SNAP is…
READ MORE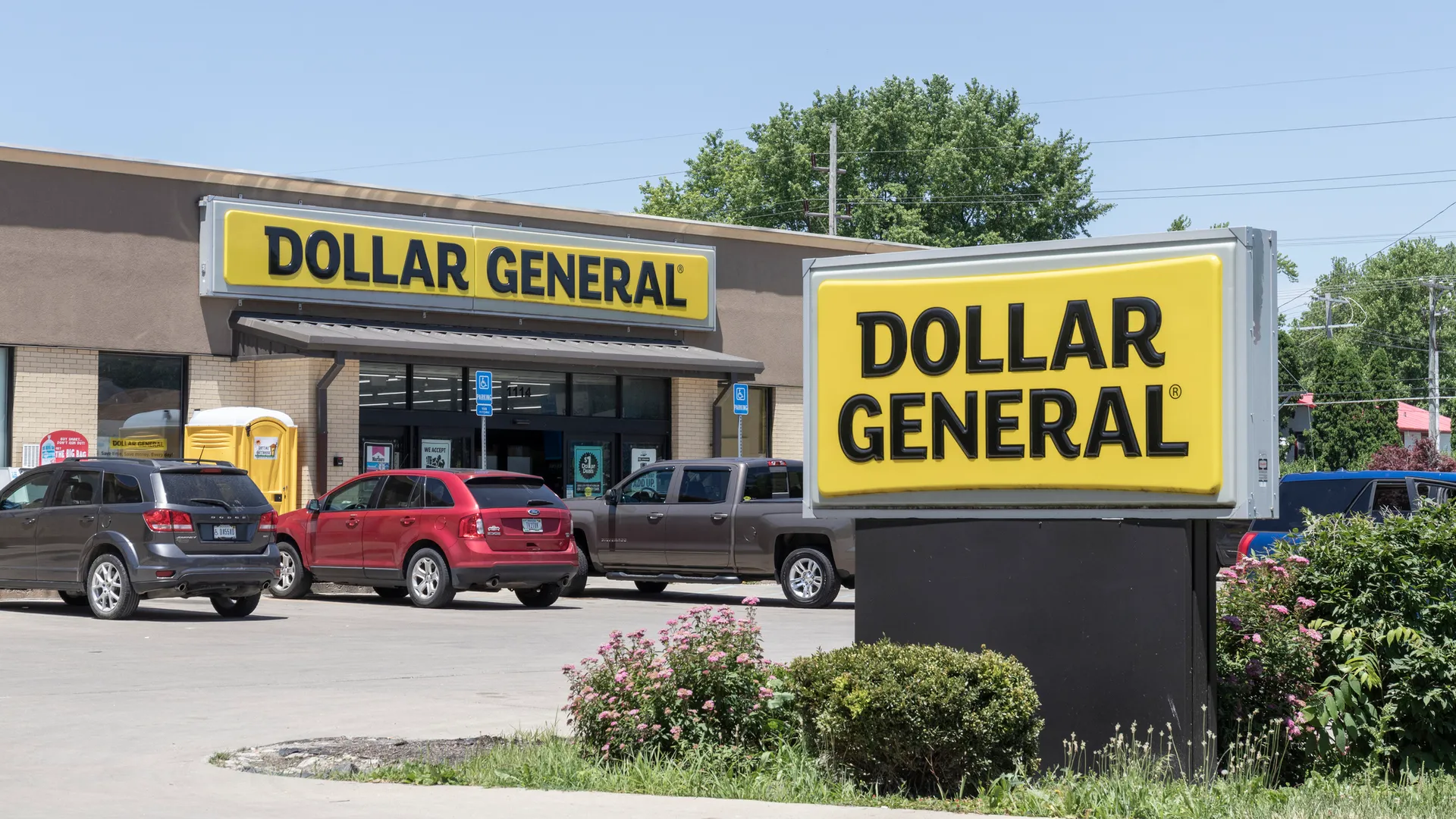 Savings-conscious shoppers know that dollar stores often serve up the best deals on everyday household items. And coming this Thanksgiving, one of the nation's biggest variety stores will be offering…
READ MORE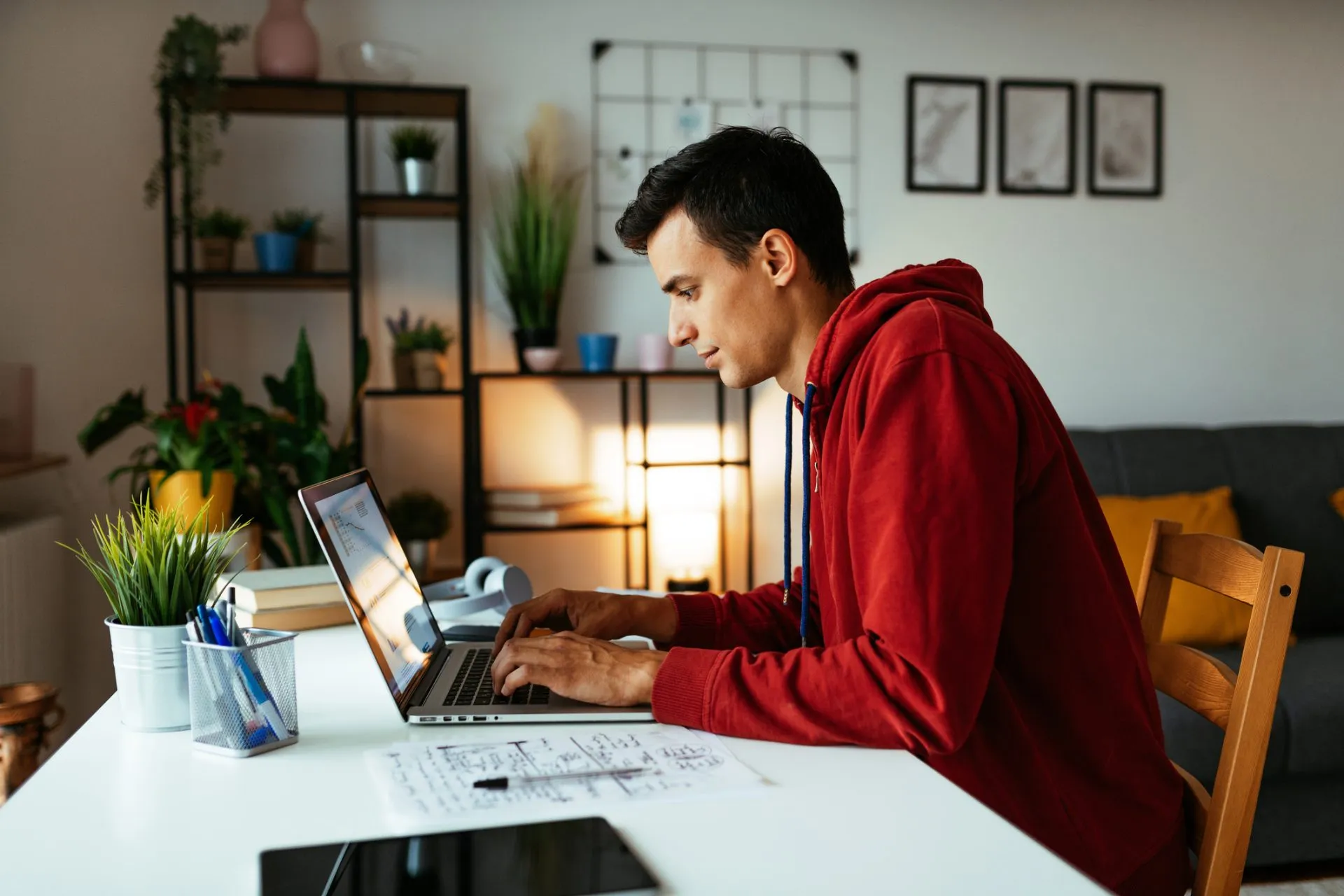 Nearly three years after the COVID-19 pandemic swept across the world and rewrote the rules of work life, many employers have adopted more liberal policies about flexible work arrangements. These…
READ MORE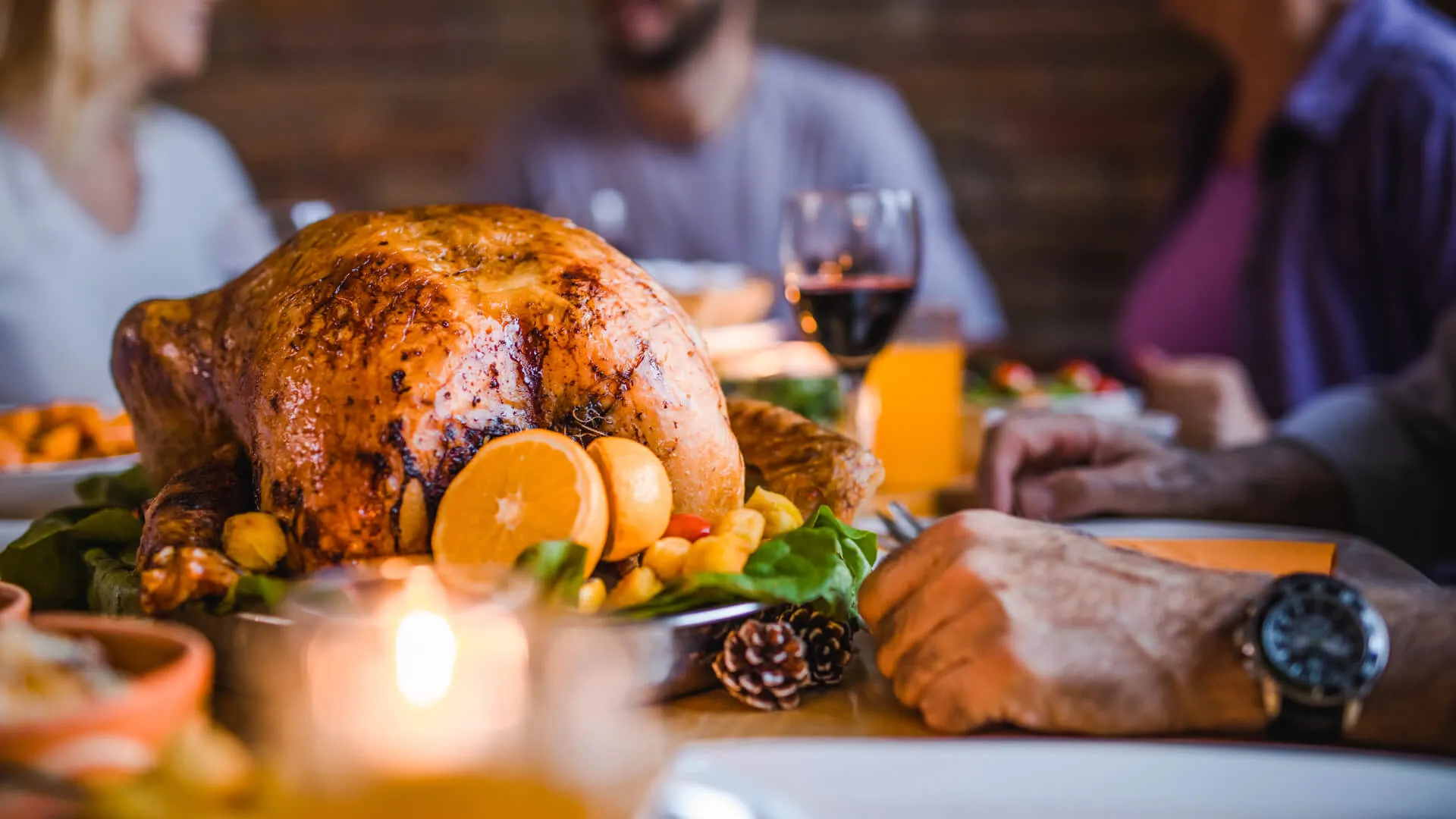 Despite reports that many Americans will be altering their Thanksgiving plans by gathering with friends over pizza (or skipping the holiday altogether) to save money, a recent NeilsenIQ poll found…
READ MORE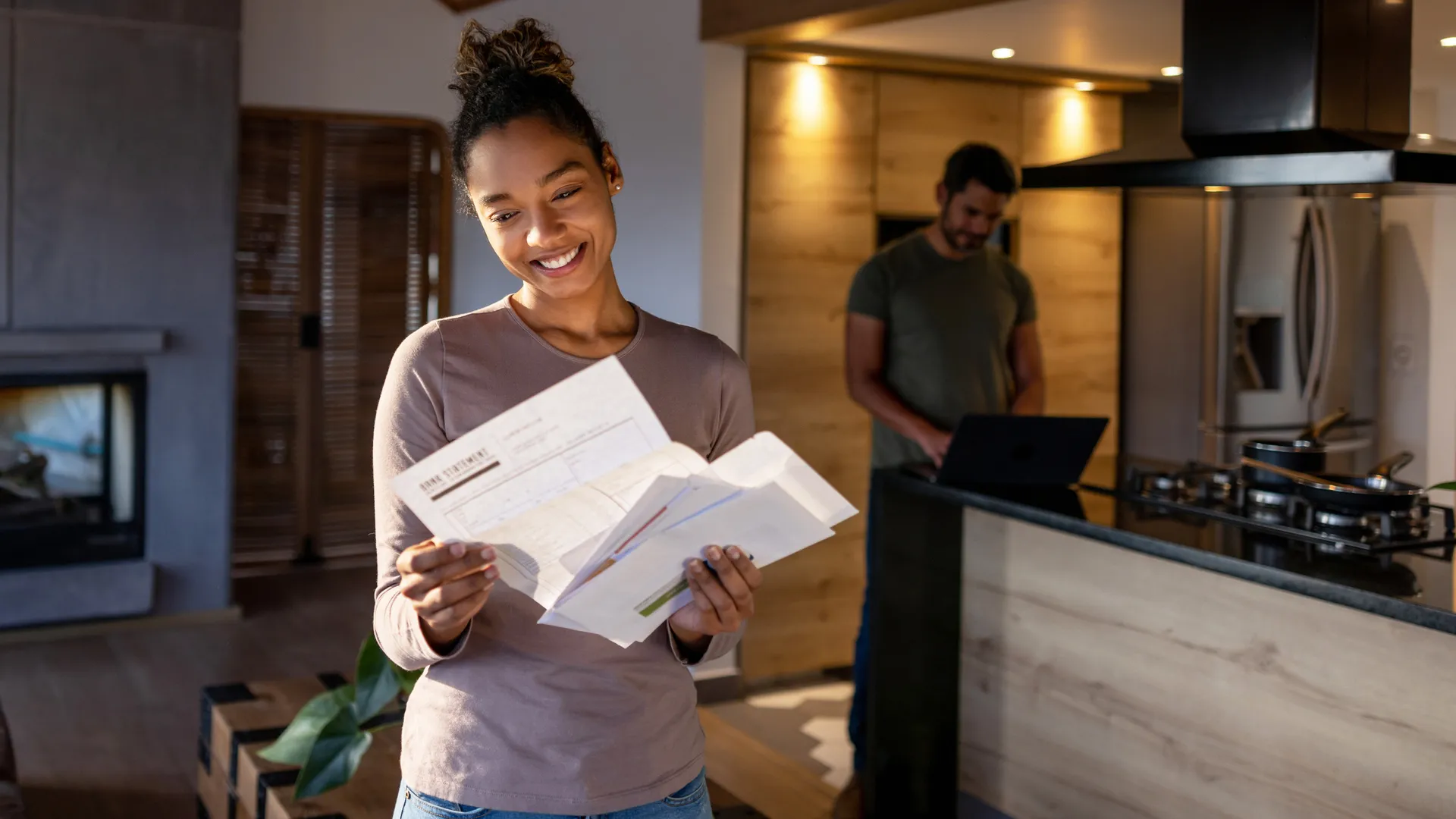 It's been hard to escape news about the U.S. economy the past few months as inflation continues at 40-year highs. The Fed announced yet another increase in interest rates on Nov. 2, resulting in the…
READ MORE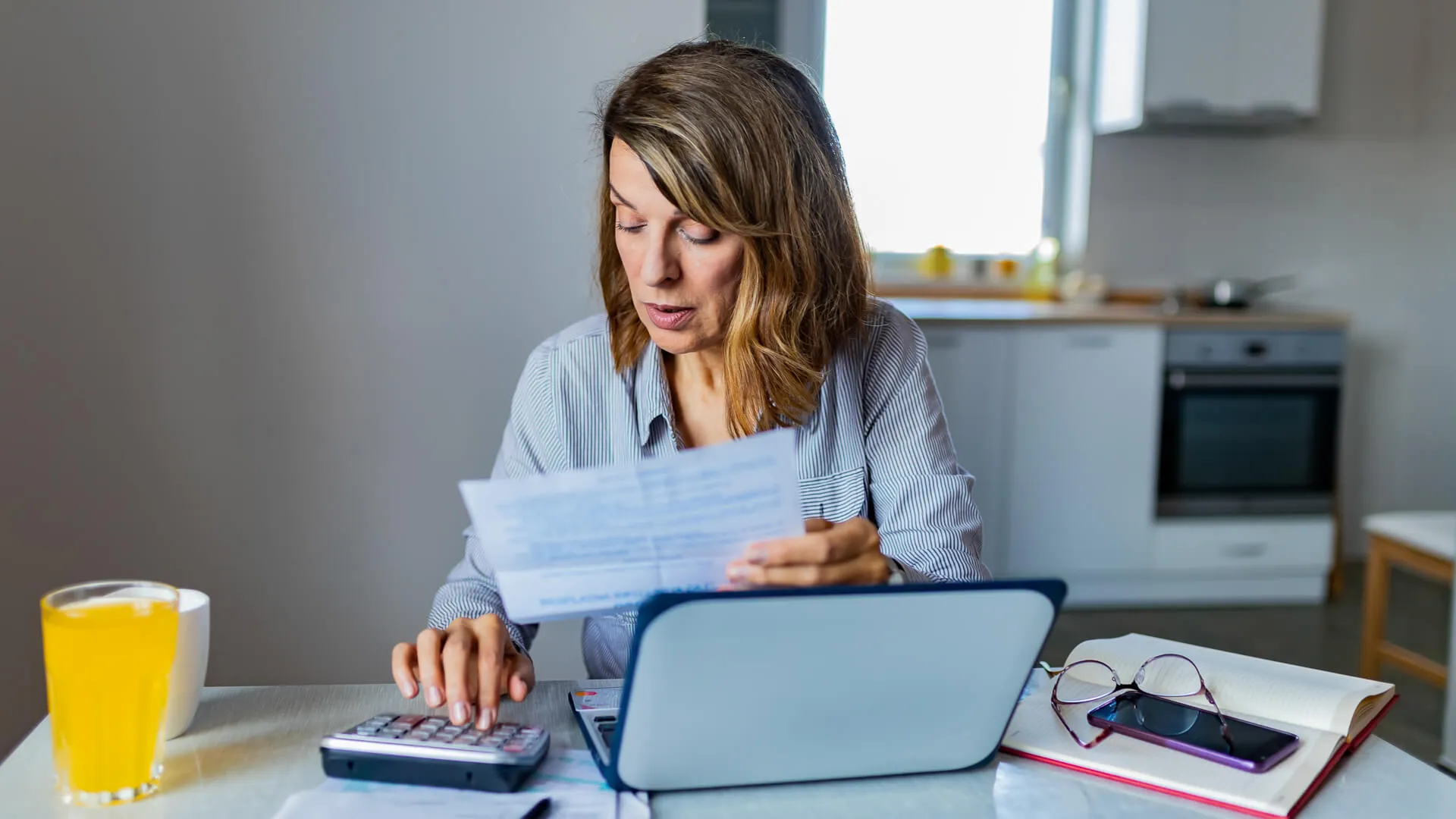 The 8.7% Social Security cost-of-living adjustment that goes into effect in 2023 will boost payments across the board for recipients — including those who receive the maximum benefit this year….
READ MORE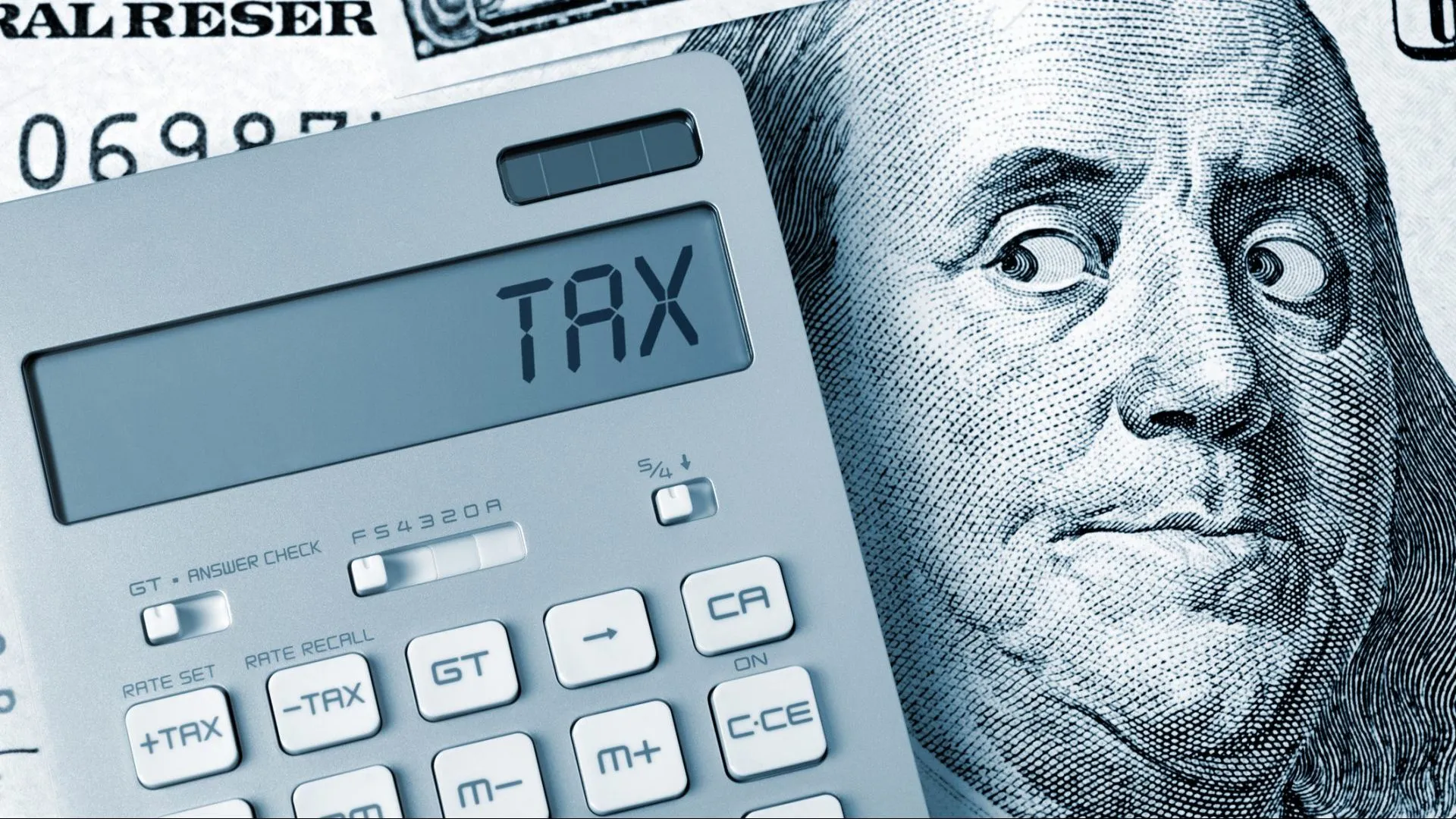 The IRS has some good news for Americans struggling with rampant inflation: You may get to keep more of your money in 2023. Zelle Facebook Marketplace Scam: How To Recognize and Avoid This ScamFind: 9…
READ MORE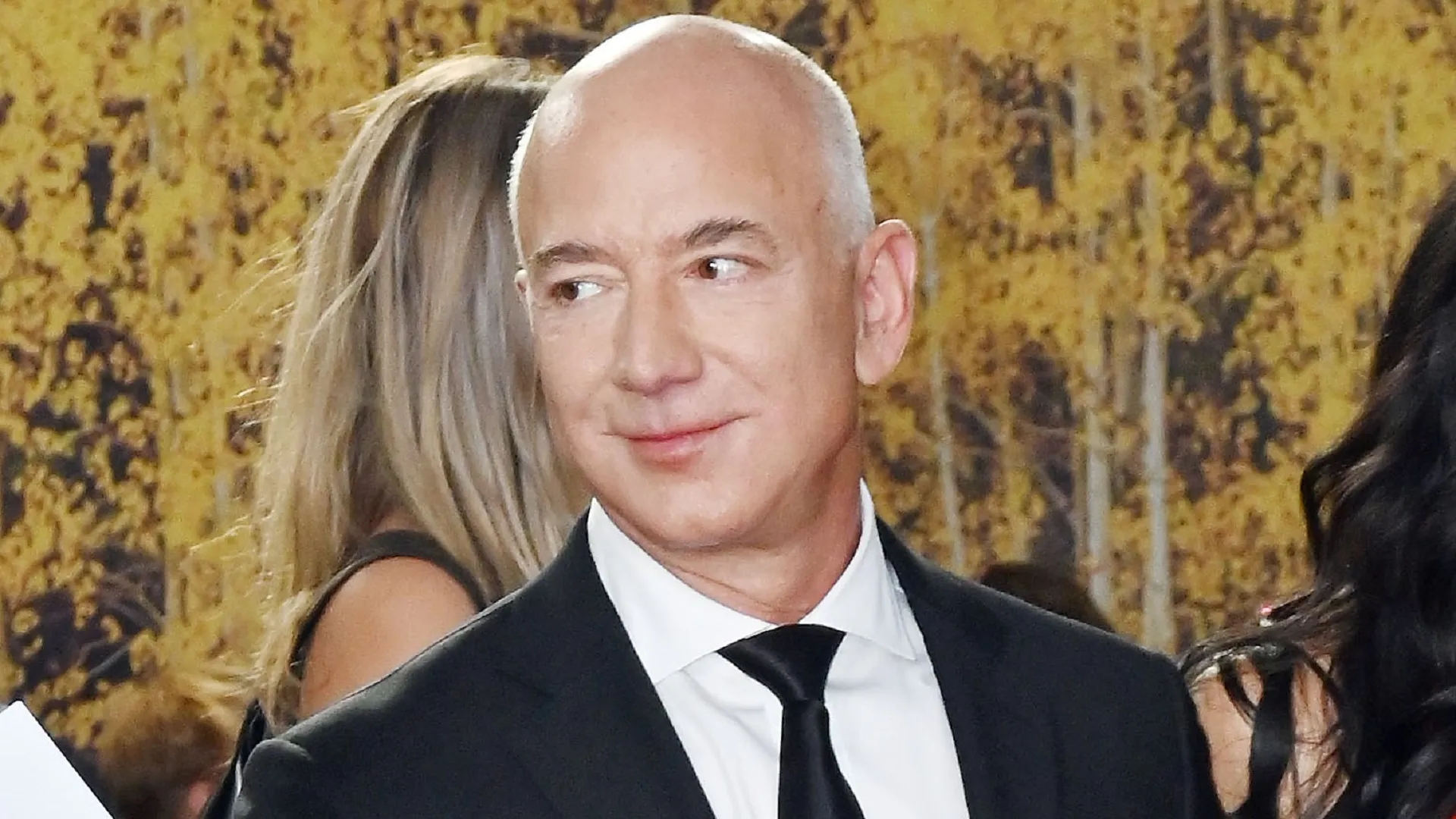 Black Friday and Cyber Monday are two of the busiest days for shopping during the year, but not every deal is worth it. Jeff Bezos, billionaire Amazon founder, says consumers should hold off on making…
READ MORE
It's been 35 years, and the 1987 movie "Planes, Trains and Automobiles" remains a holiday classic. Perhaps because it's so relatable — we've all had those special days you just want to be a perfect…
READ MORE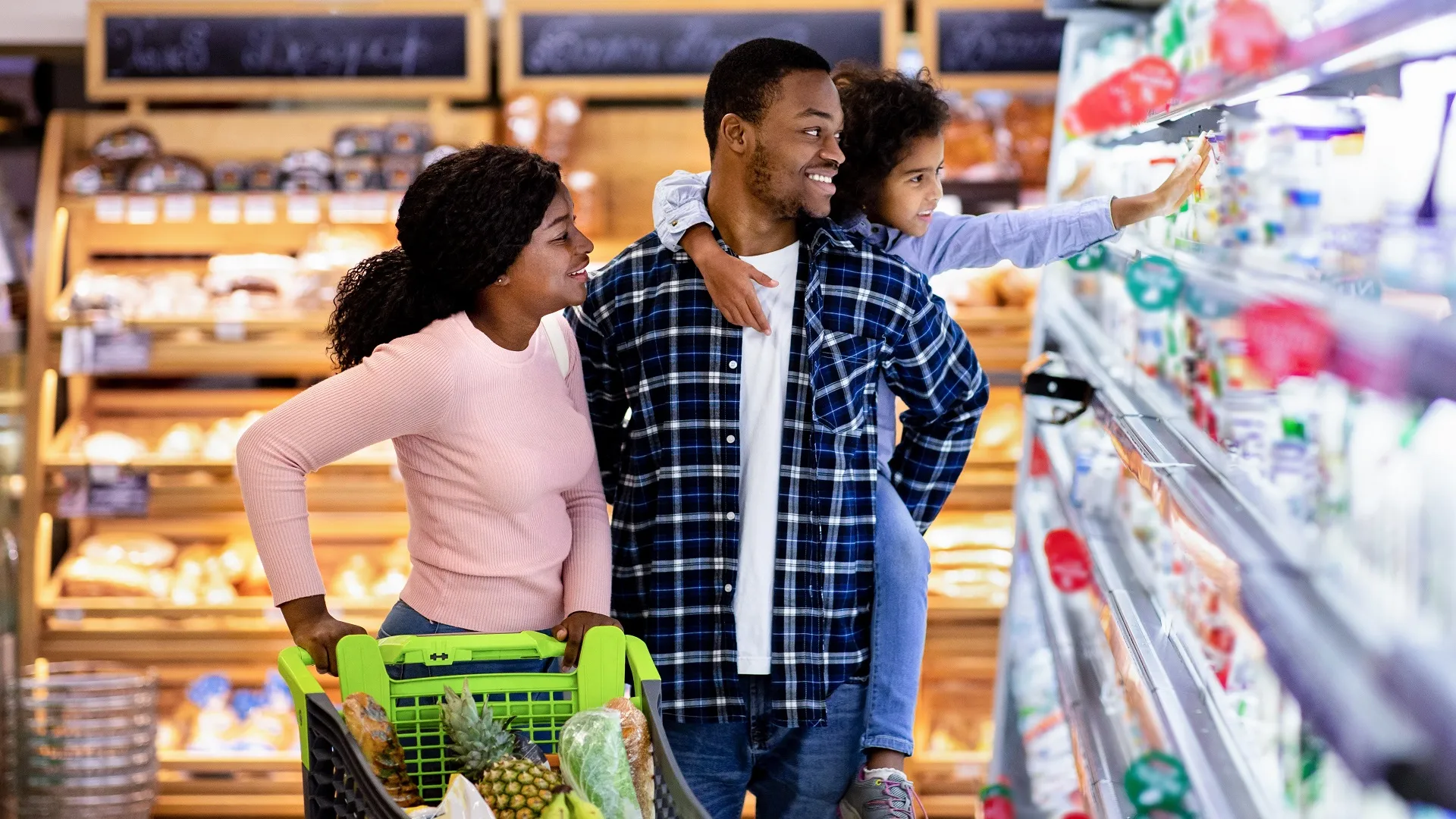 SNAP helps low-income households purchase the food they need to make nutritious meals at home. In Virginia, SNAP is administered by the Virginia Department of Social Services (DSS), with automatic…
READ MORE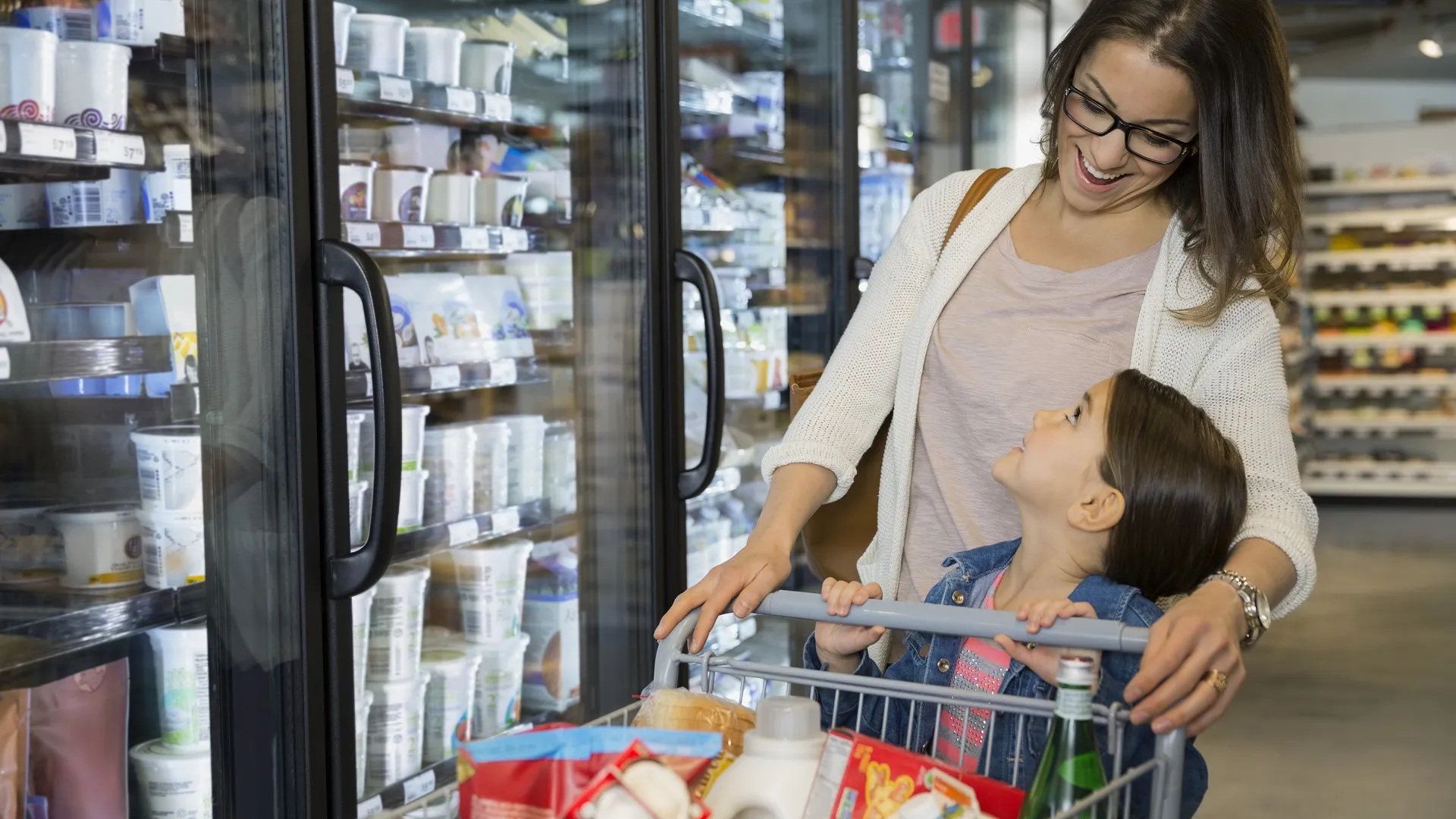 SNAP is run by the Department of Transitional Assistance (DTA) in Massachusetts, helping low-income households expand their food budget by sending out monthly benefits through the Massachusetts EBT…
READ MORE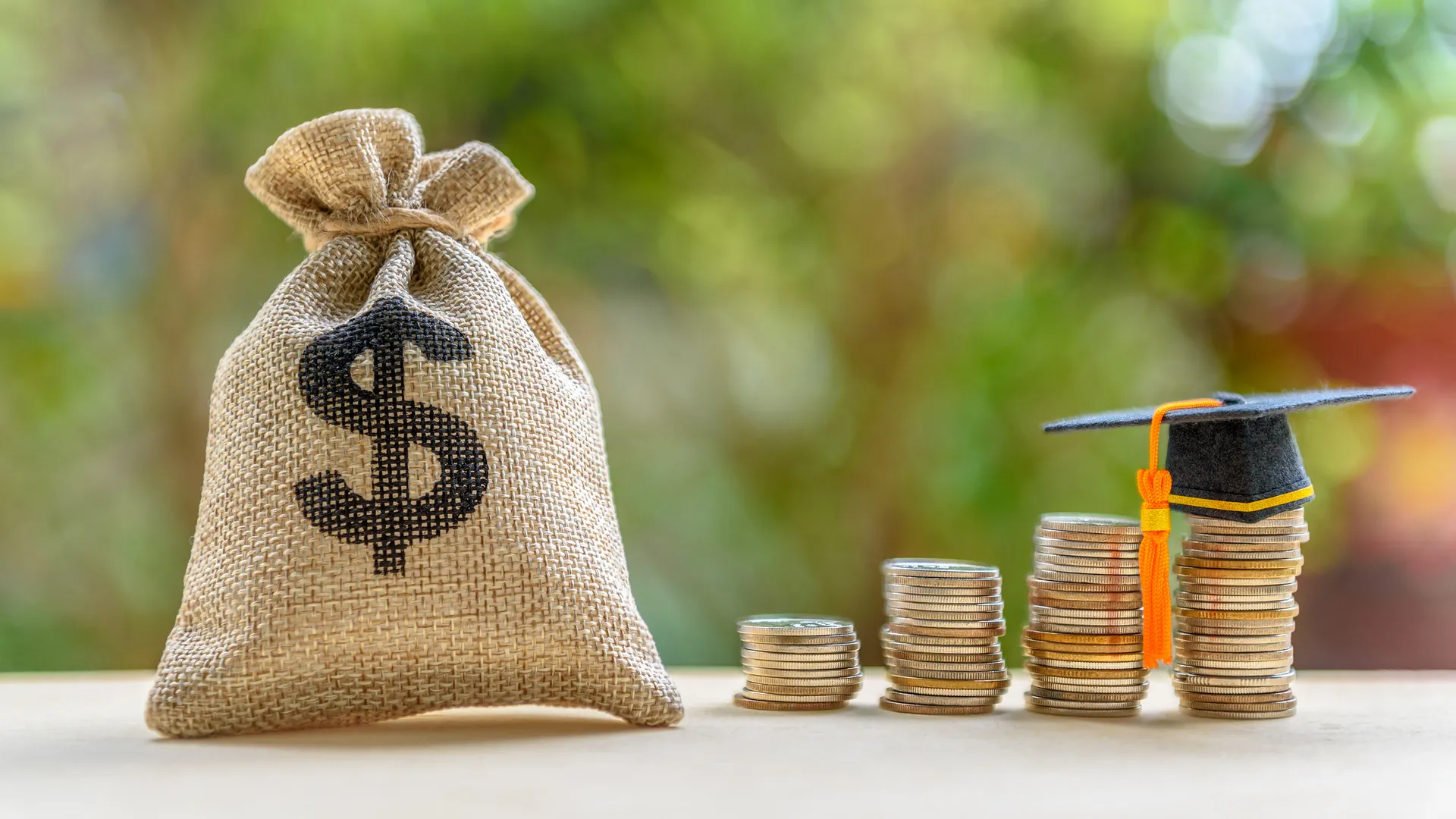 The Biden administration has approved $14.5 billion in discharges for nearly 1.1 million borrowers who were defrauded by their colleges, since it has been in office, according to the Department of…
READ MORE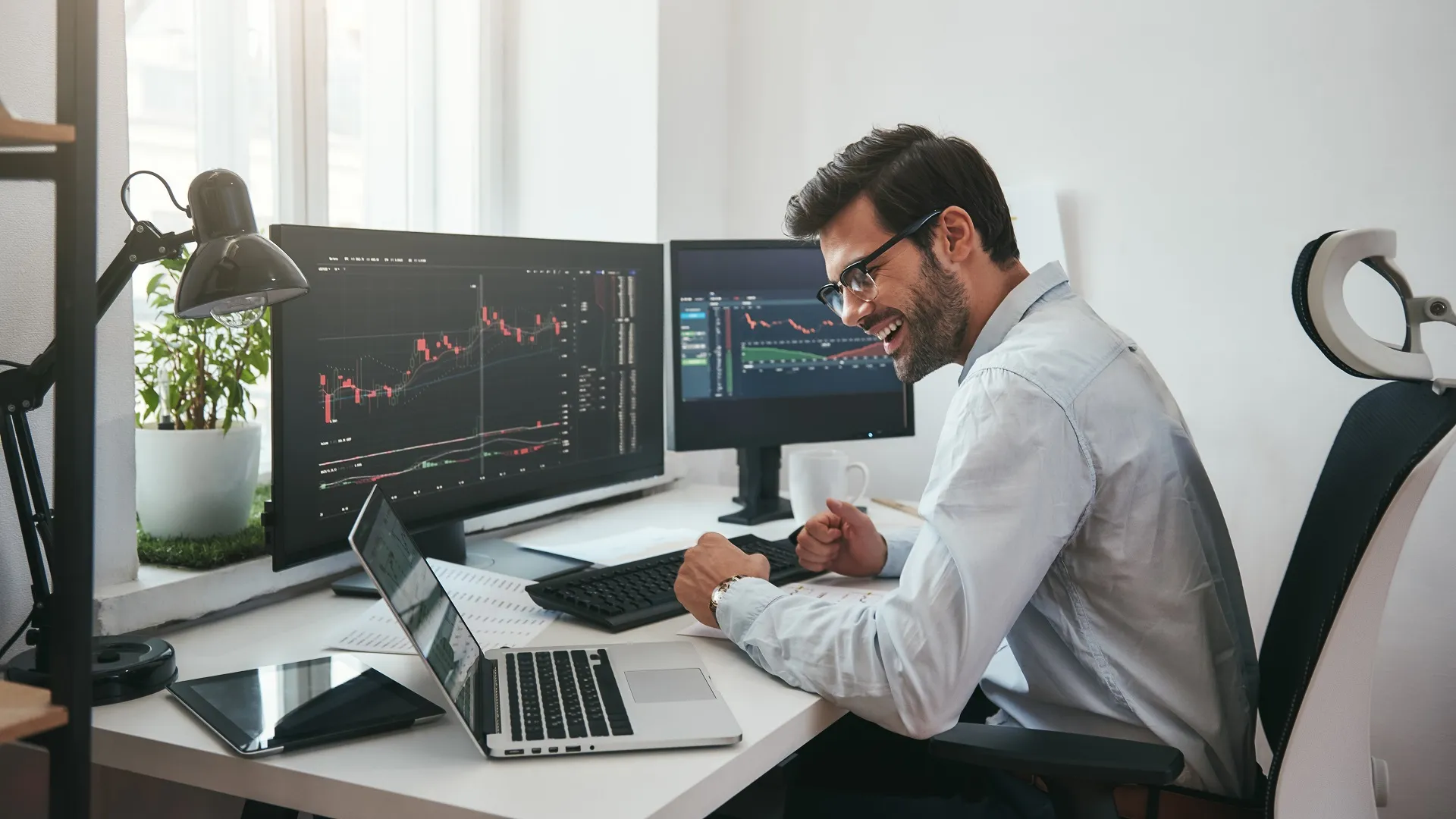 Value stocks tend to fly under the radar — but that doesn't mean they can't generate big profits. These 10 picks can be considered values in today's market.
READ MORE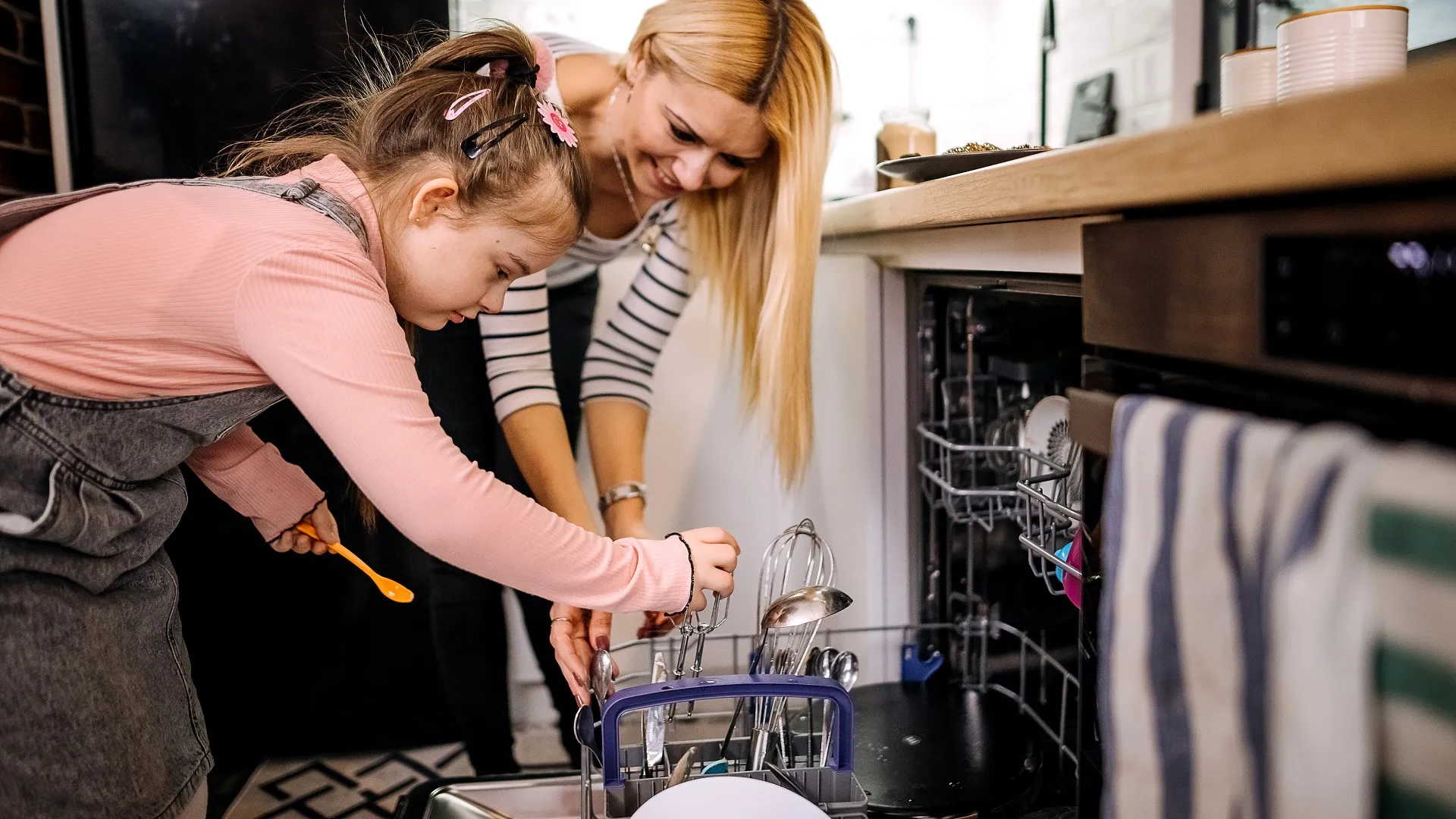 Contrary to popular thinking, washing dishes by hand is much less efficient than using your dishwasher. As Better Homes & Gardens noted, a recent study by Cascade found that Energy Star-certified…
READ MORE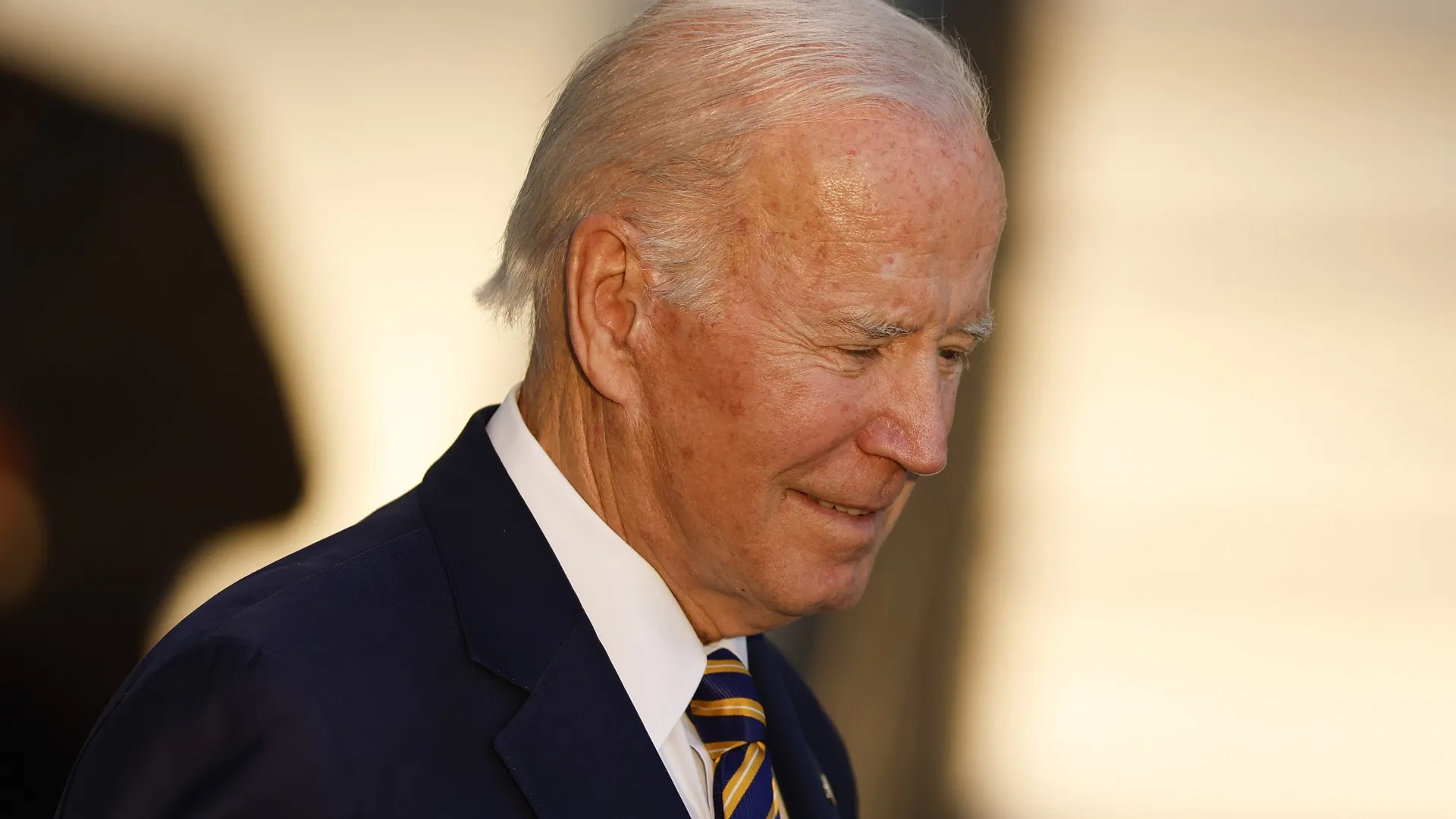 The student loan payment pause — which was set to end Dec. 31, 2022 — will be extended to the end of June 2023 as the Biden administration awaits the Supreme Court's ruling on the federal student…
READ MORE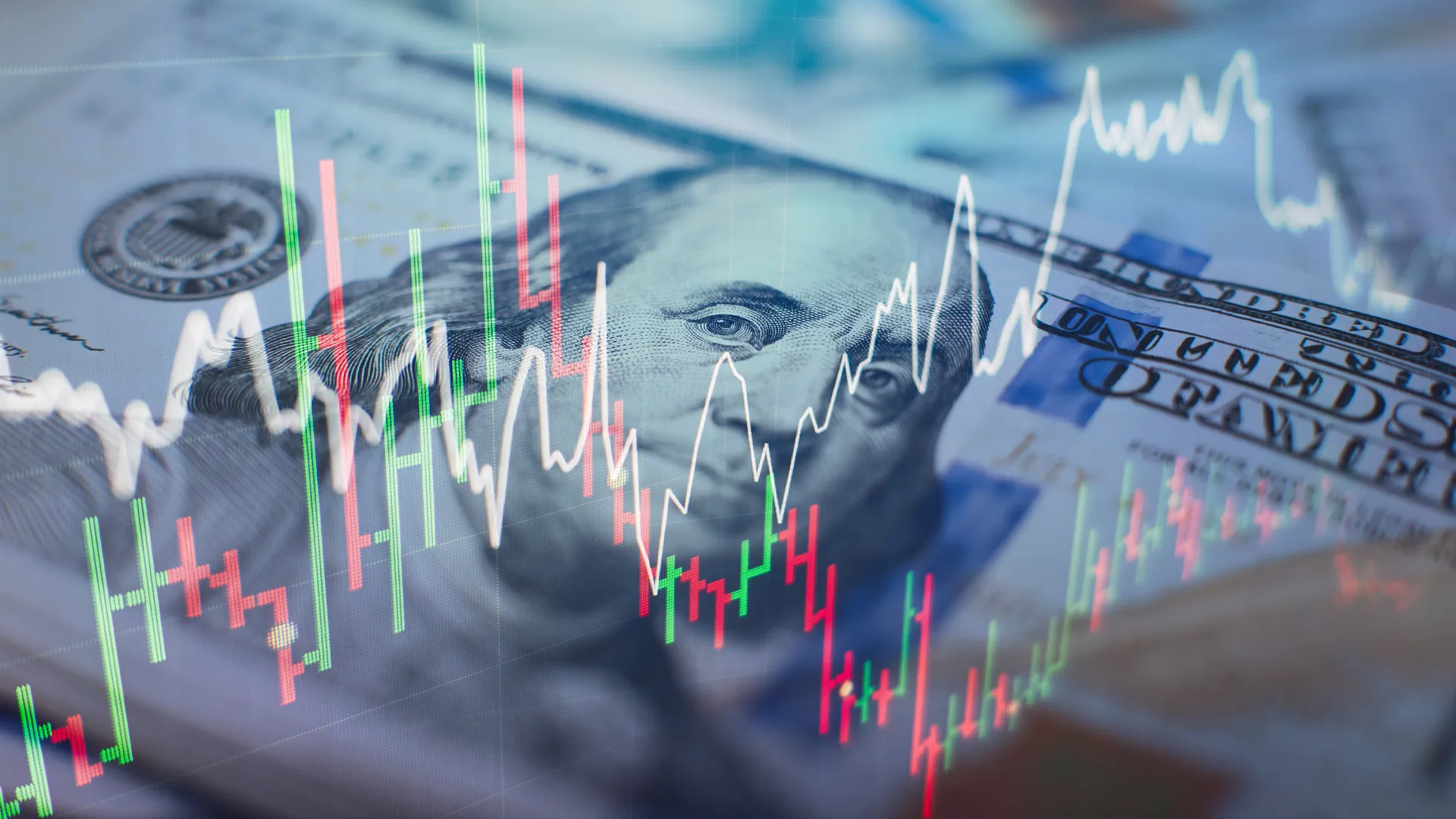 It has been painful to watch the stock market in 2022. So, how much has the stock market dropped in 2022? The S&P 500 is down over 17% year-to-date and has experienced declines well over 20% YTD…
READ MORE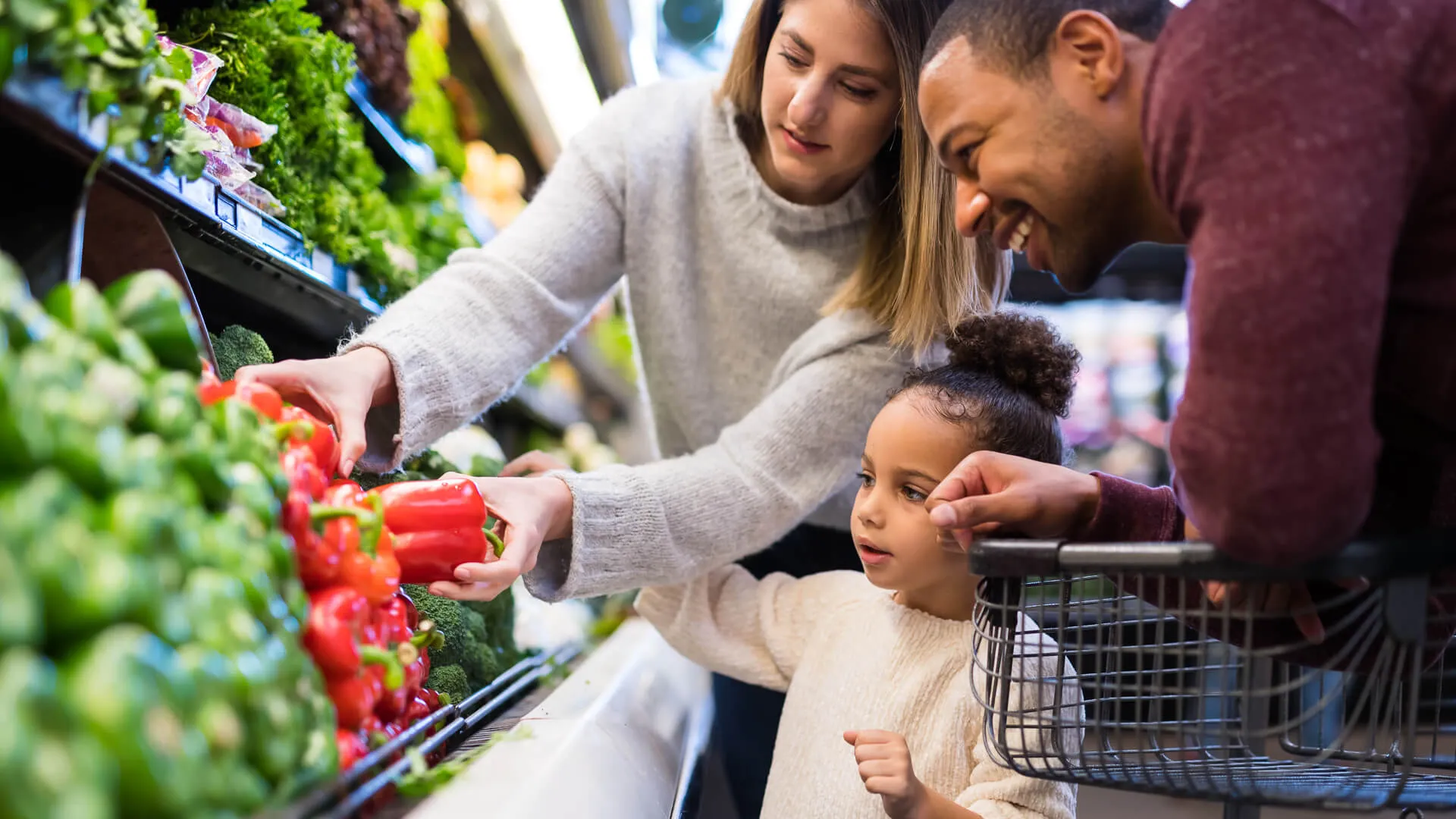 The Texas Health and Human Services department provides SNAP food benefits and temporary assistance for needy families in the form of cash through what it calls the Lone Star Card. It is a…
READ MORE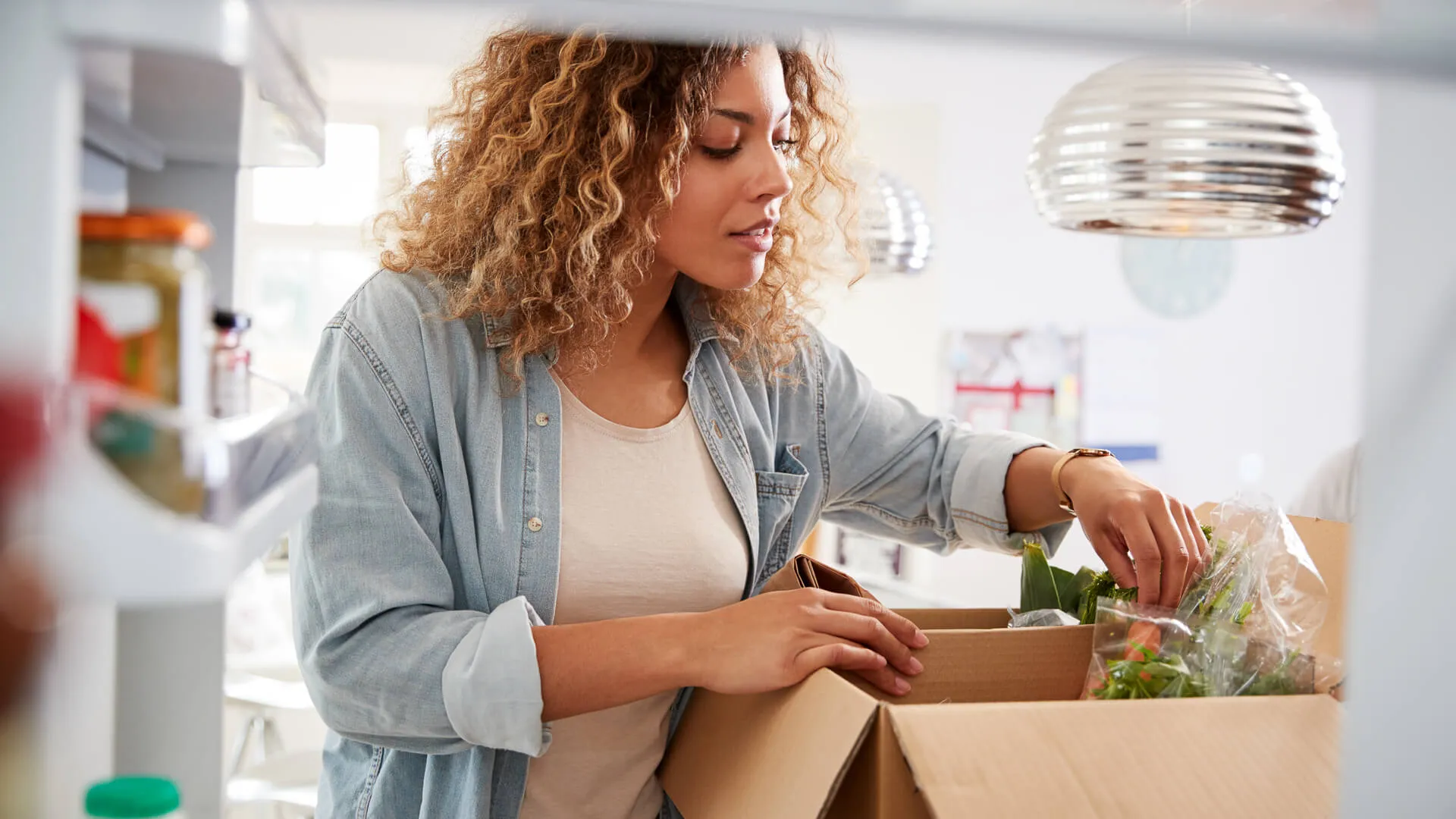 The Supplemental Nutrition Assistance Program, formerly known as the food stamp program, is run by the Department of Transitional Assistance (DTA) in Massachusetts. SNAP helps low-income households…
READ MORE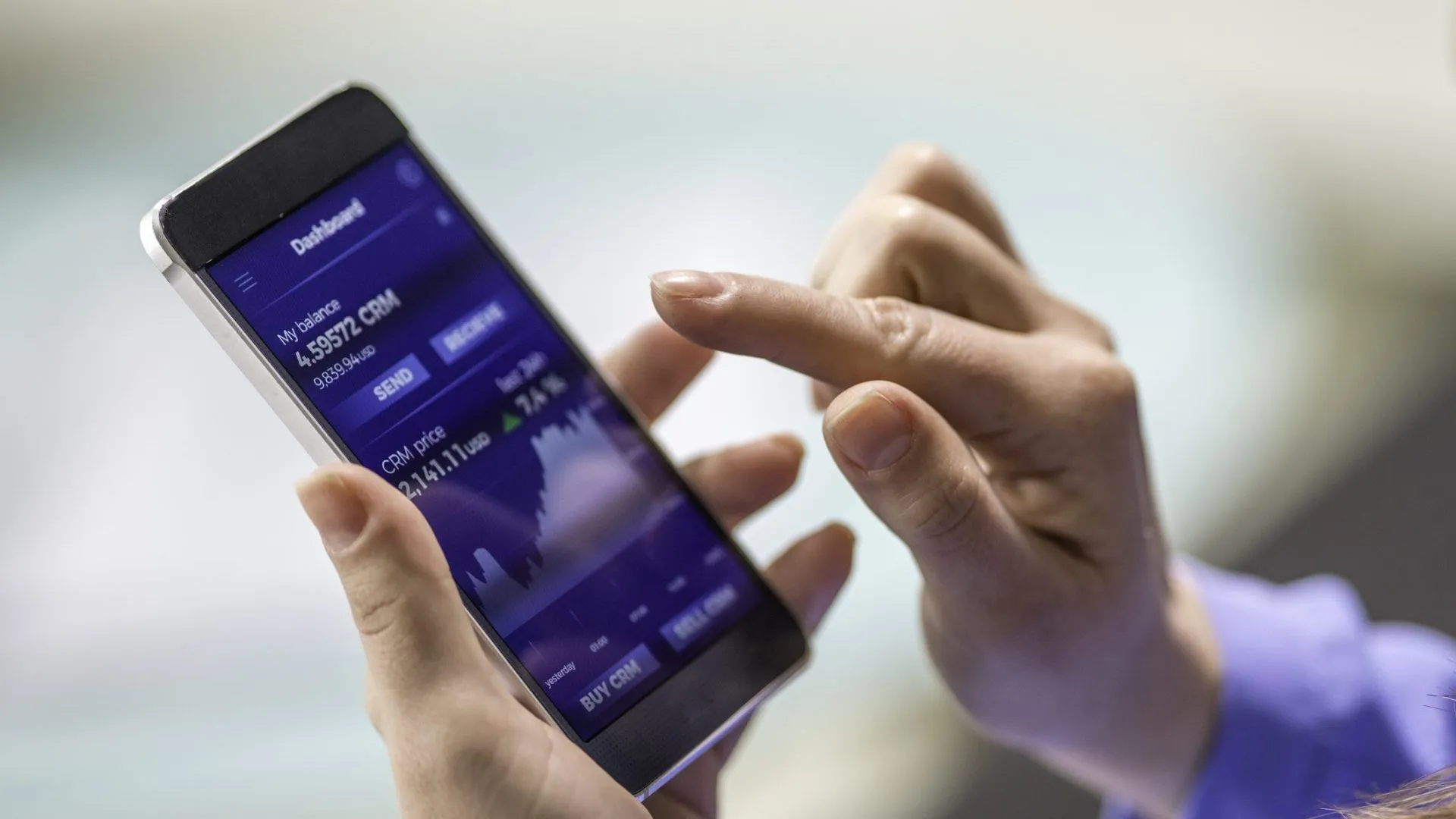 If you intend to take advantage of the low prices of this bear market to invest in cryptocurrency, you might be wondering how XRP coins may fare in the future.
READ MORE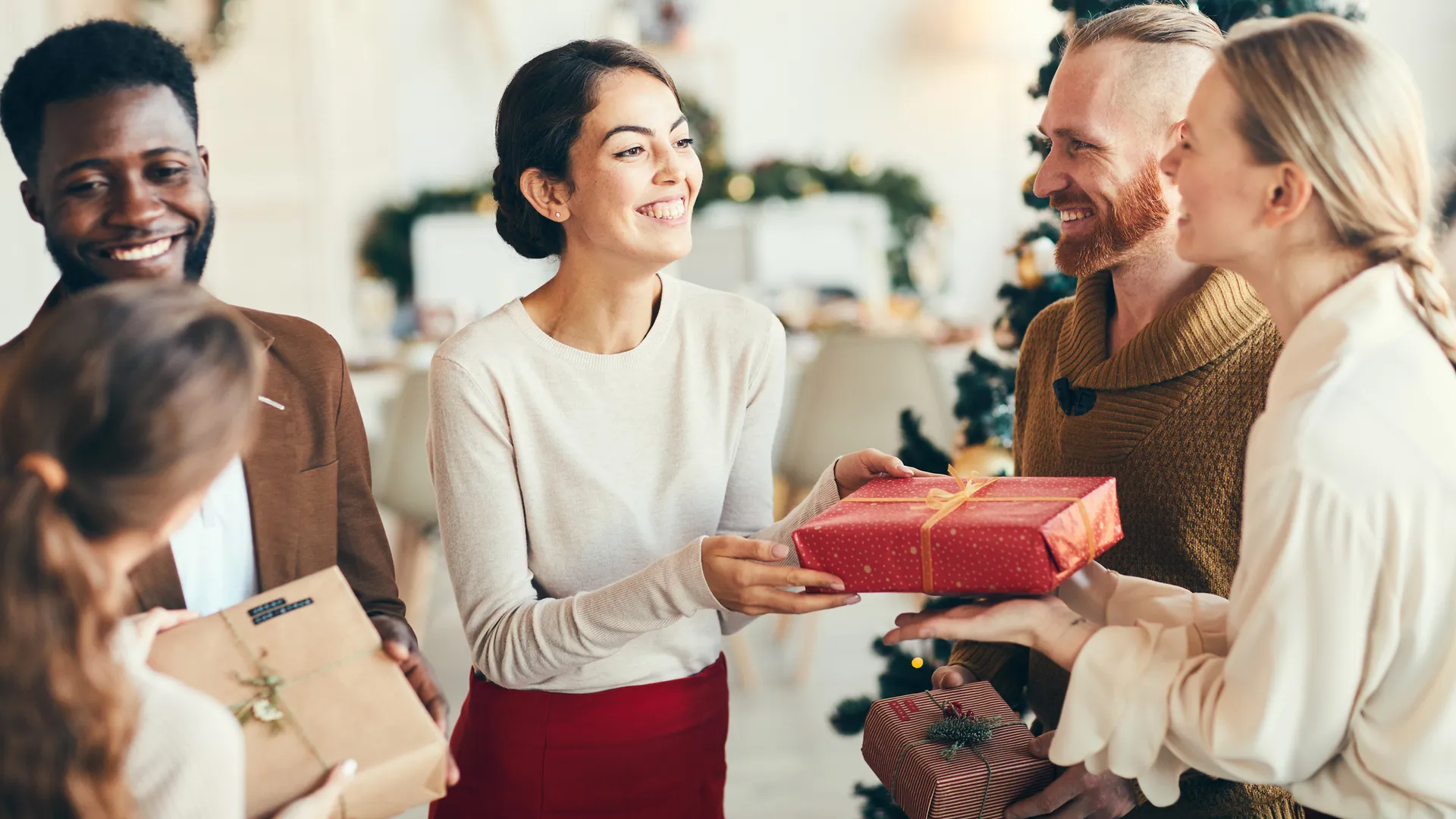 The holidays are coming with a big price tag this year. According to a new Gallup poll, Americans are "planning to spend generously" in 2022, even as inflation still impacts American household…
READ MORE
Today is Go For a Ride Day, so here's what you should do. First, catch up on our top financial stories of the day below. Then, take a break and go for a joy ride (not the dangerous kind) via your…
READ MORE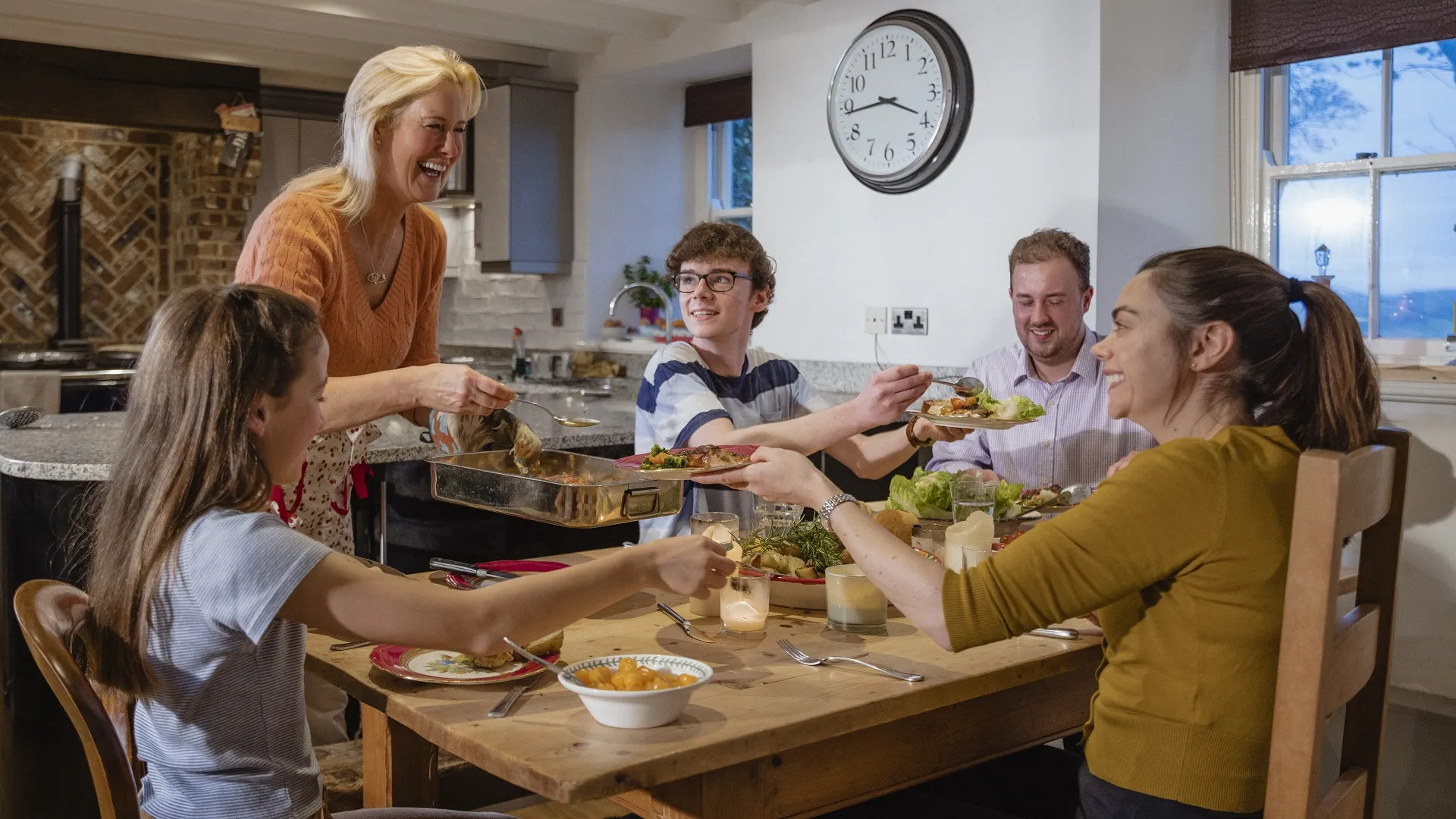 It's no secret that your Thanksgiving turkey and all the trimmings could be pricier this year. According to the latest USDA data, fresh turkey costs $1.14 per pound on average — 6.5% more than last…
READ MORE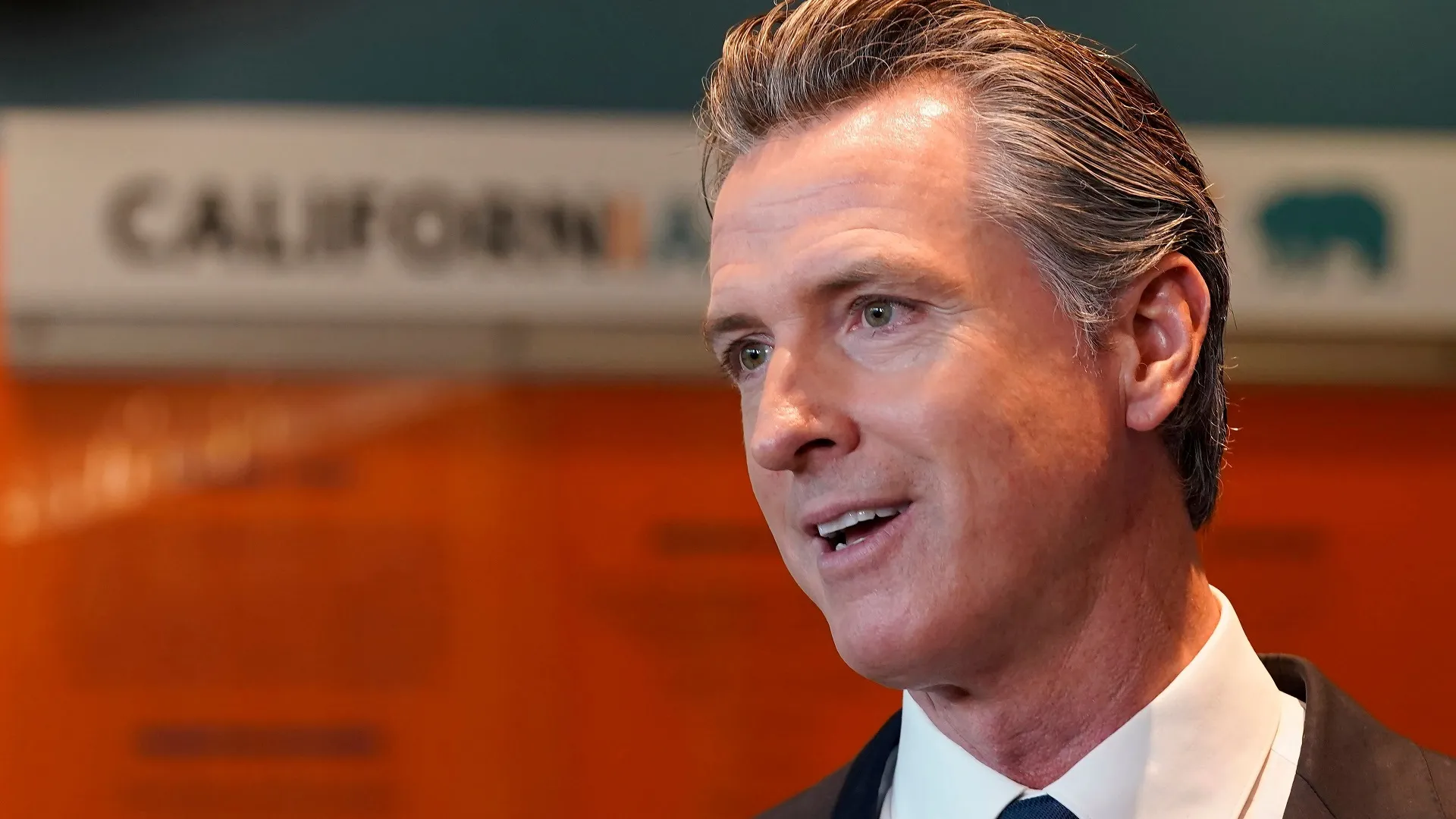 Sparked by state surpluses and growing state revenues, many U.S. states have passed tax relief programs to provide financial aid to residents since federal pandemic checks were discontinued in 2021….
READ MORE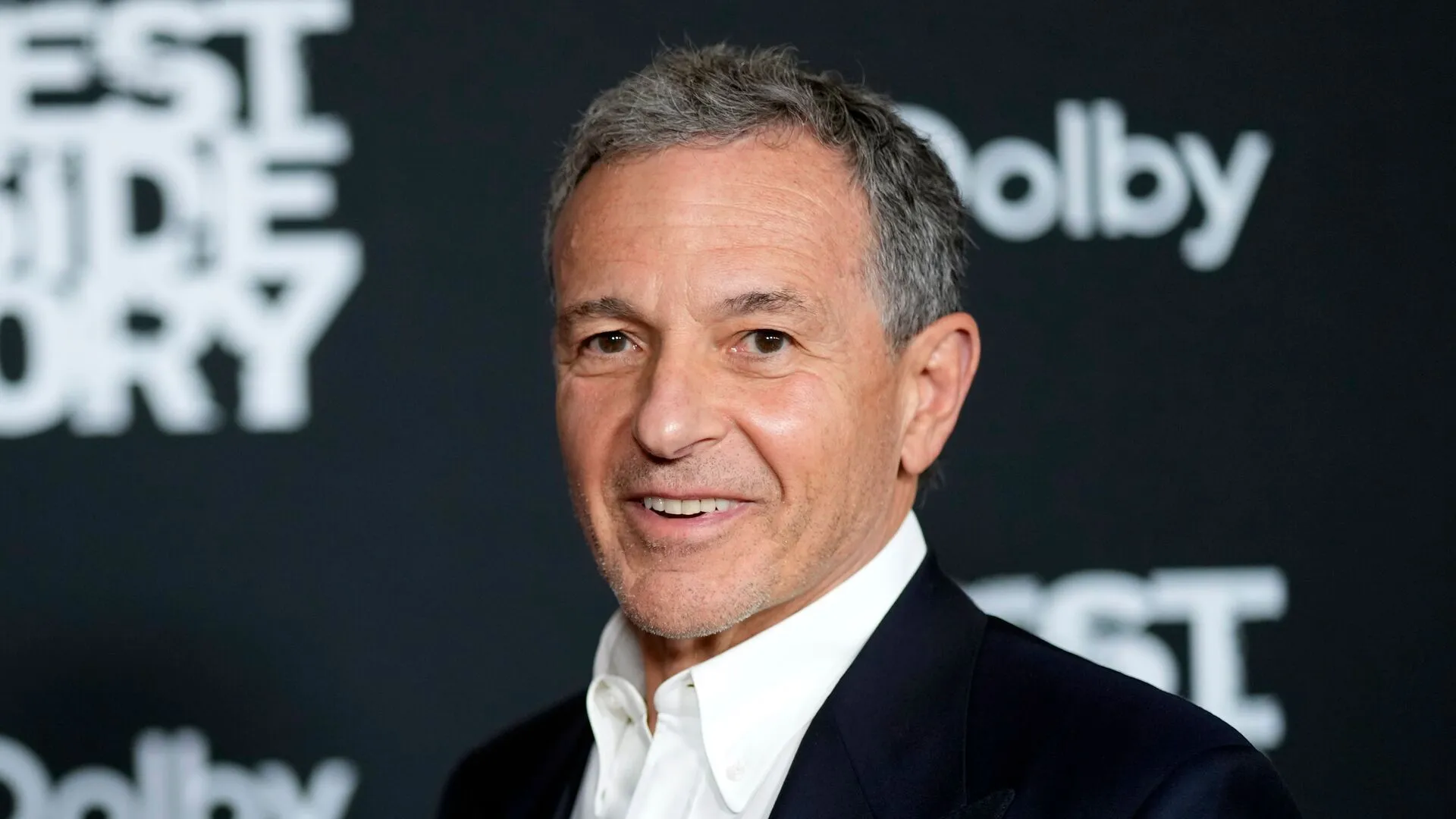 If the Walt Disney Co. ever makes a movie about a former CEO who stepped down from the job and then shockingly returned less than two years later, it won't have to do much research. The producers can…
READ MORE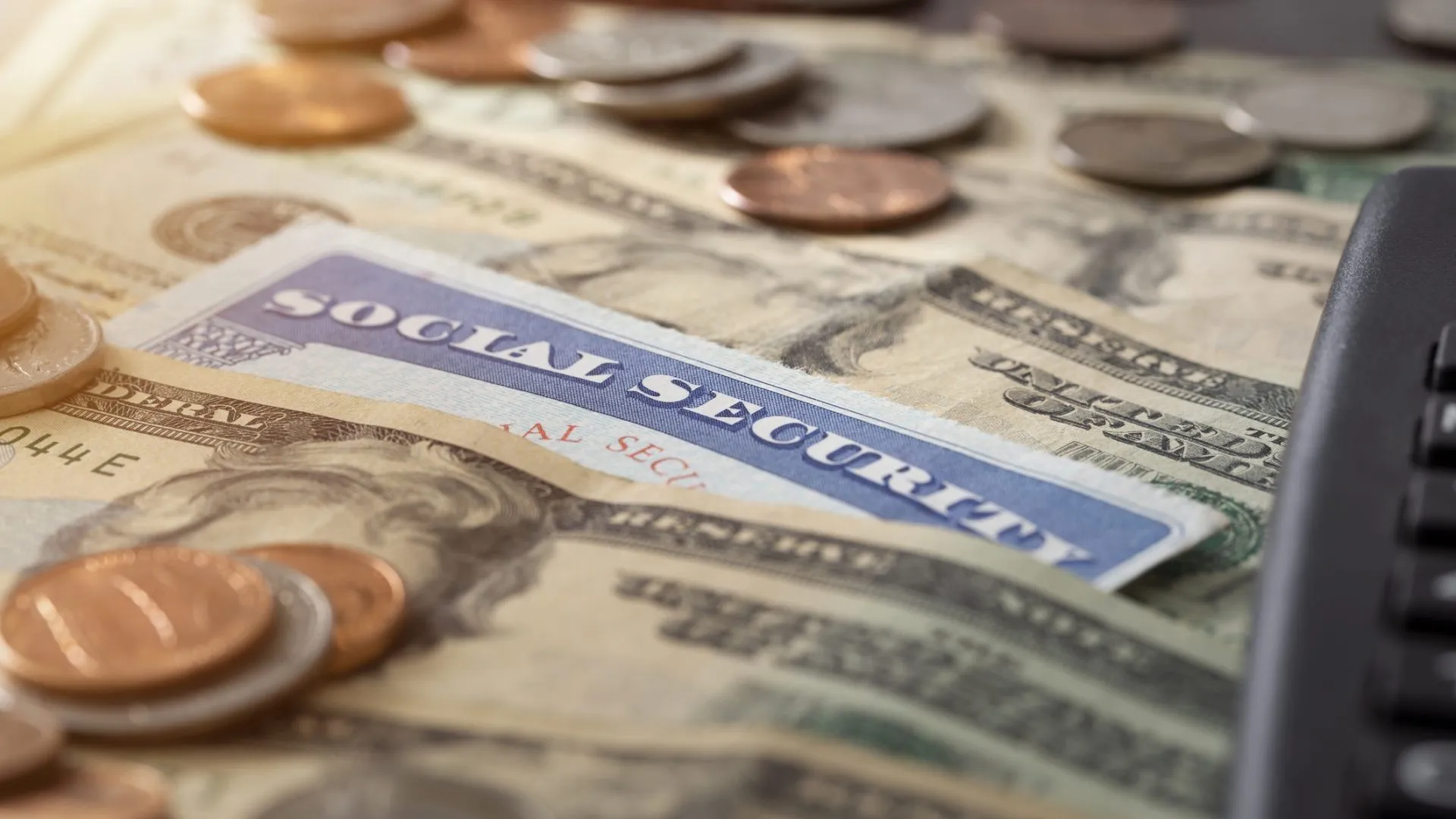 Social Security recipients will soon find out what their new monthly payments will be in 2023 after the 8.7% cost-of-living adjustment (COLA) kicks in. Beginning in December, the Social Security…
READ MORE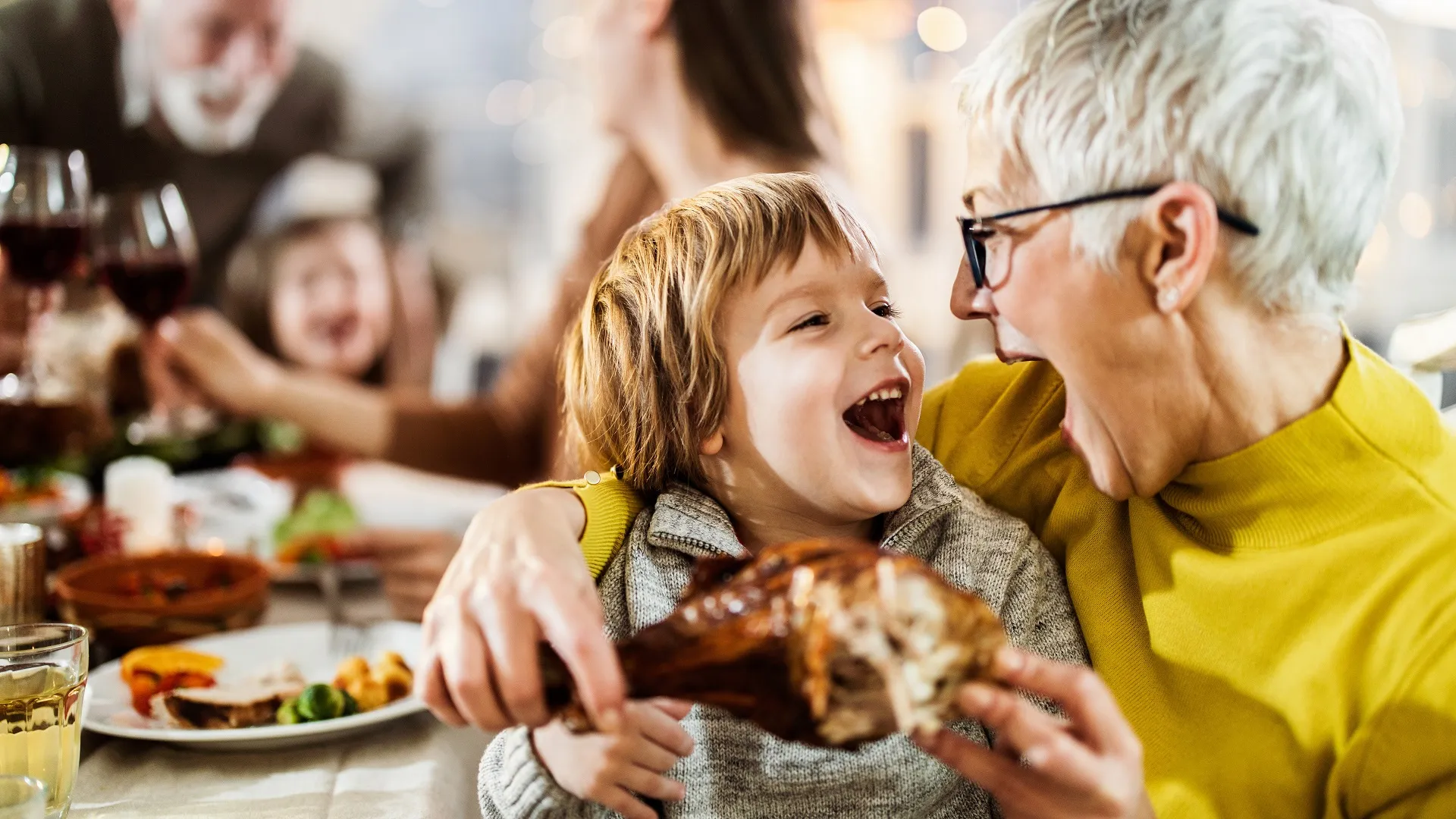 Due to the upcoming holiday, some Social Security and SNAP recipients may notice benefit payments hitting on different days than expected. Payments are not typically distributed on federal holidays,…
READ MORE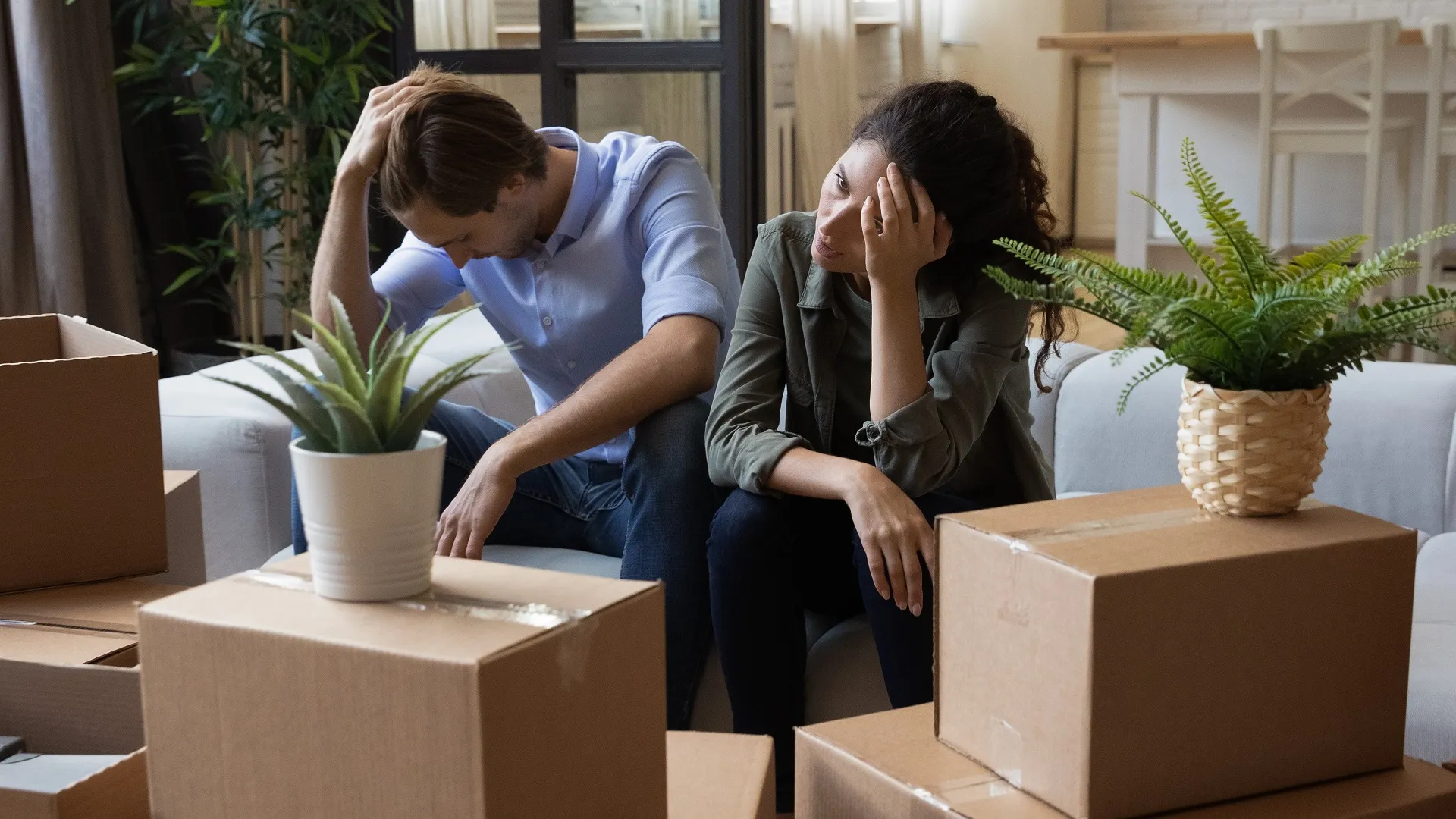 Old debts really can come back to haunt you. Some homeowners are facing threats of foreclosure actions on their homes for "zombie debt," or unpaid second mortgages (or loans involving the home as a…
READ MORE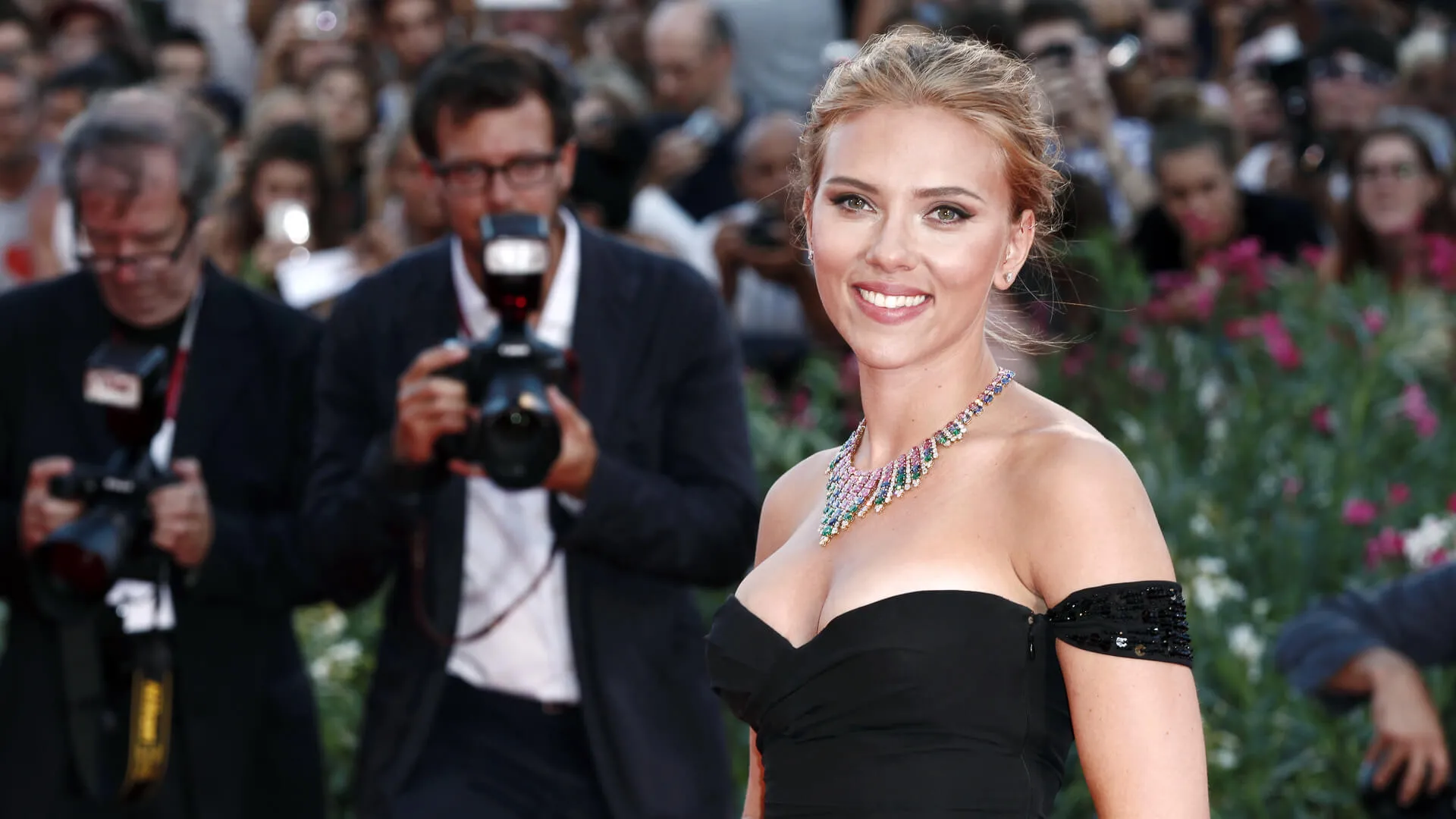 Scarlett Johansson is one of the most famous & wealth actresses in the world, starring in many popular movies. Find out how much the Black Widow star is worth.
READ MORE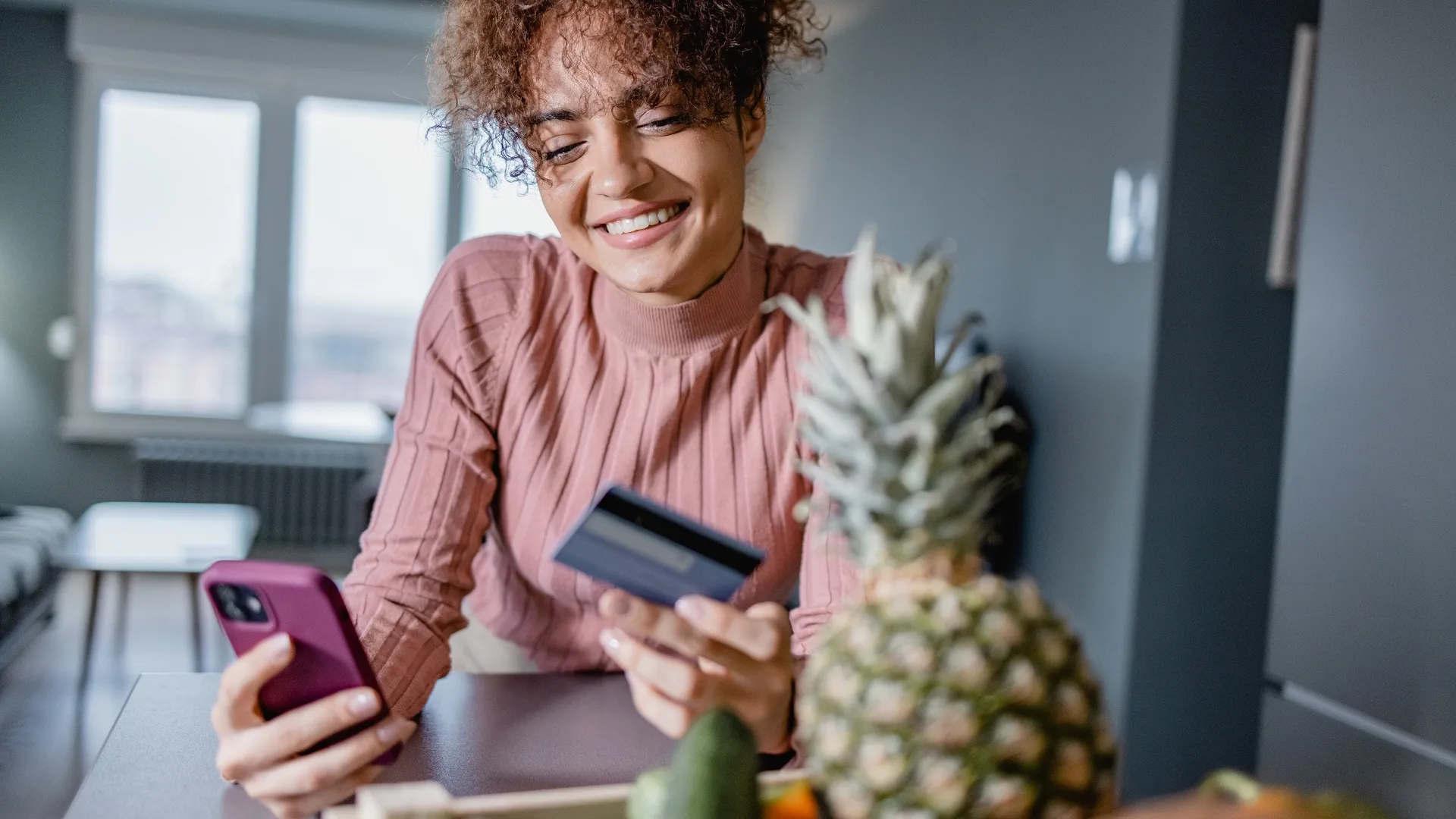 According to a recent GOBankingRates survey, nearly 85% of American adults have at least one credit card. This isn't surprising, considering how convenient credit cards are. However, credit cards can…
READ MORE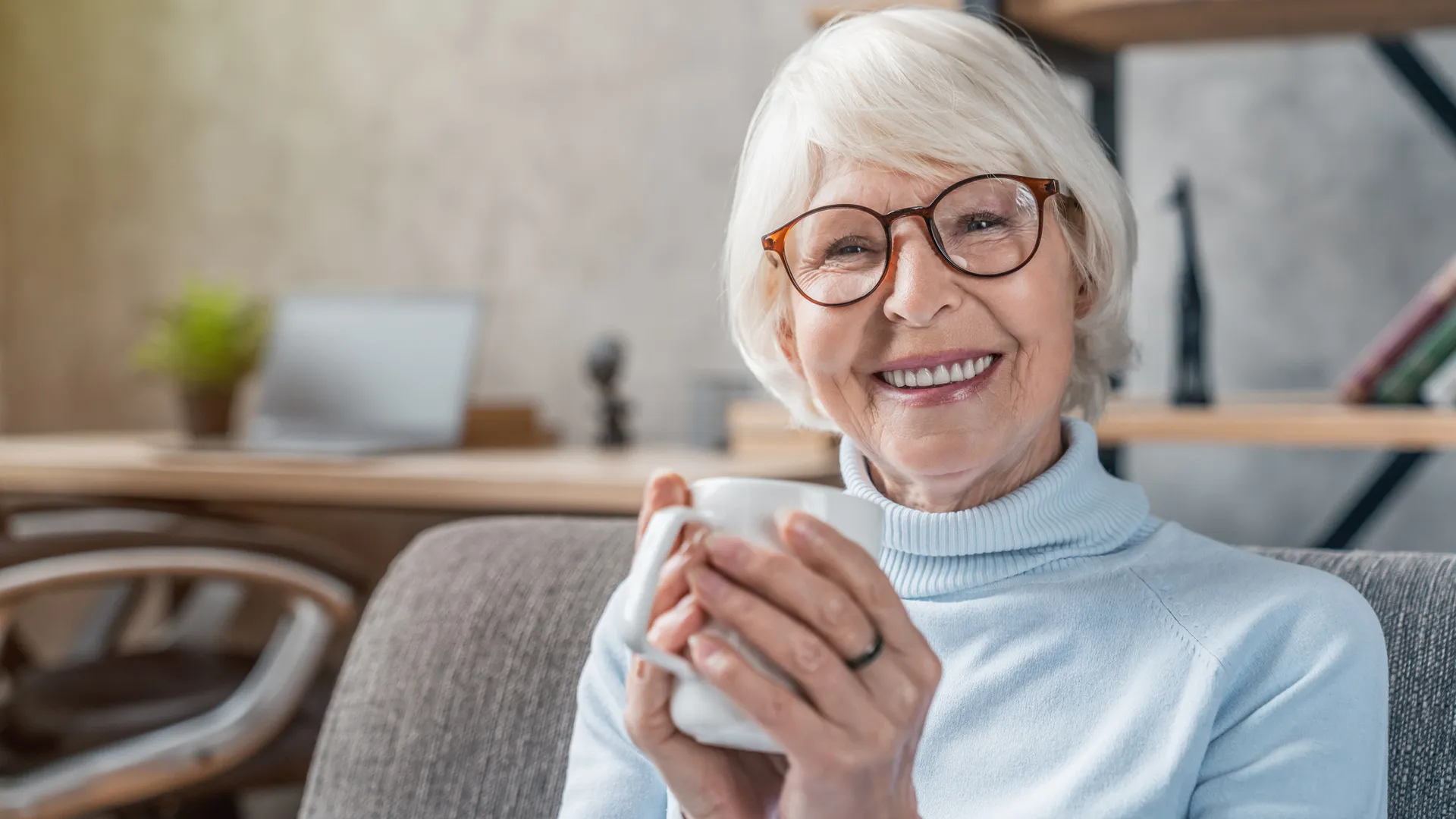 Good things come to those who wait — including Social Security. According to a new study, if you wait until age 70 to start collecting benefits, you'll end up receiving nearly $200,000 more than you…
READ MORE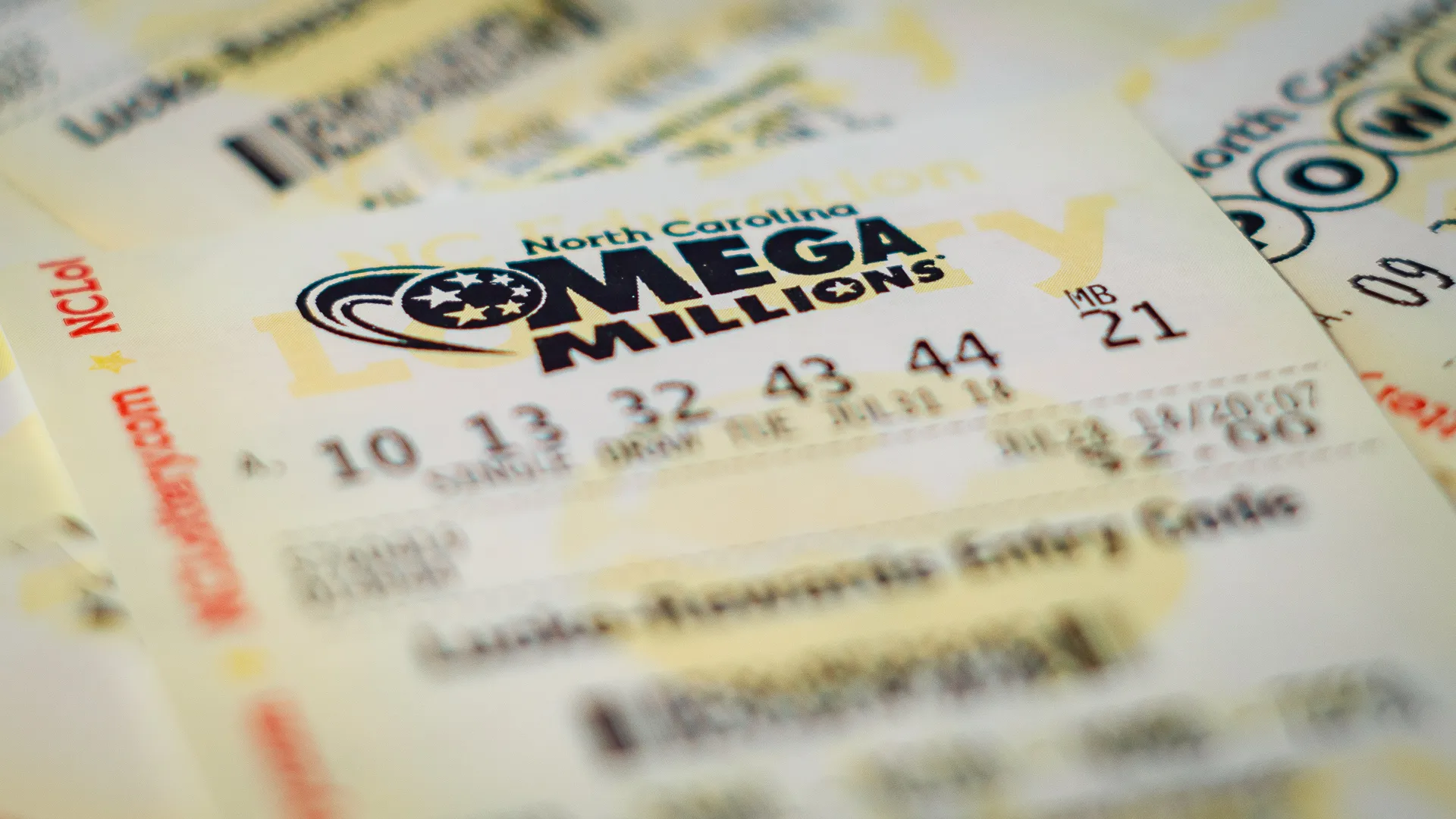 Most people dream about winning the Mega Millions or Powerball; but they should be careful what they wish for. See these 23 people who blew their winnings.
READ MORE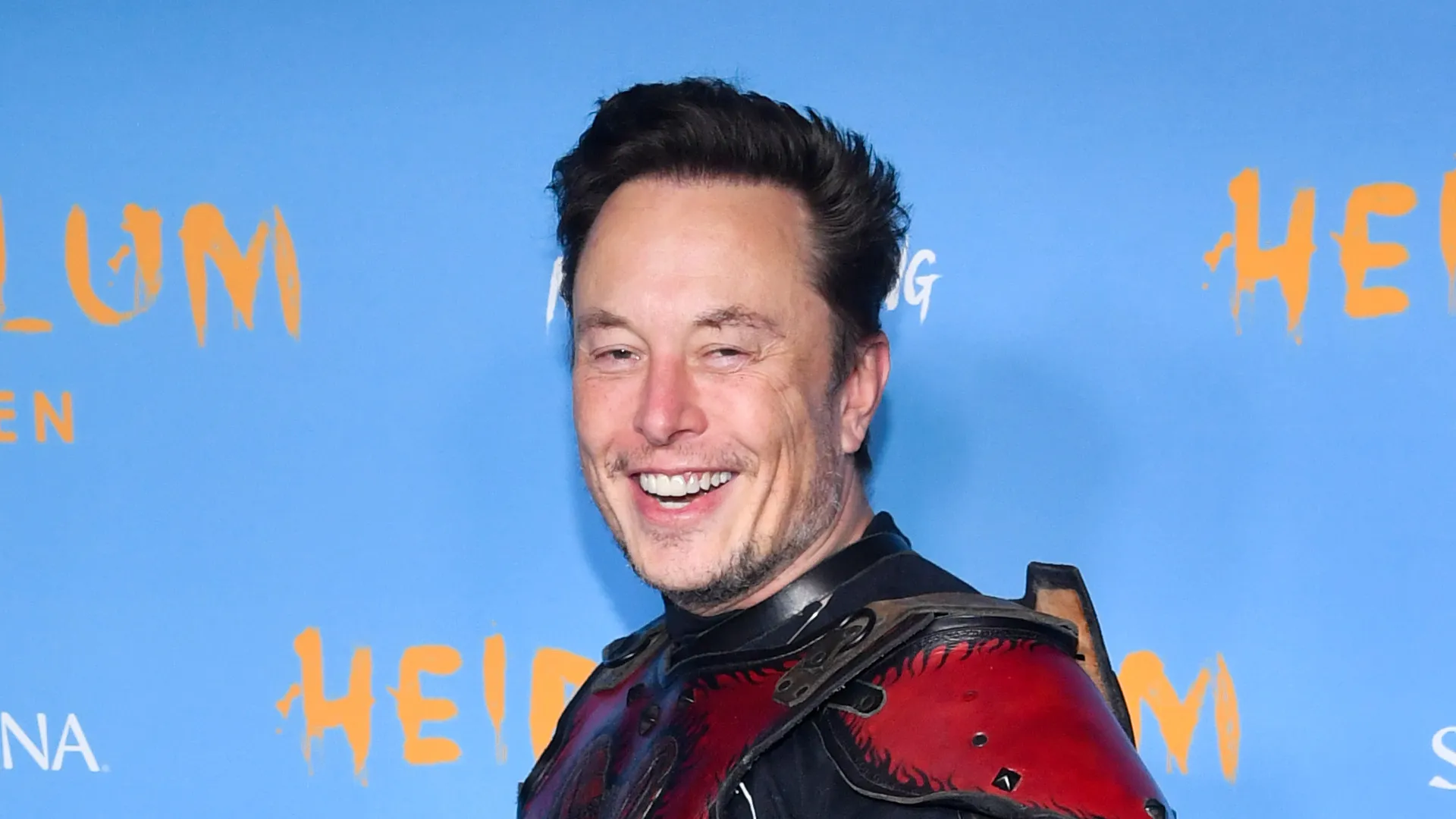 Elon Musk's takeover of Twitter has gone so far off the rails in such a short period of time that he might have to take the social media platform into bankruptcy only weeks after acquiring it. This…
READ MORE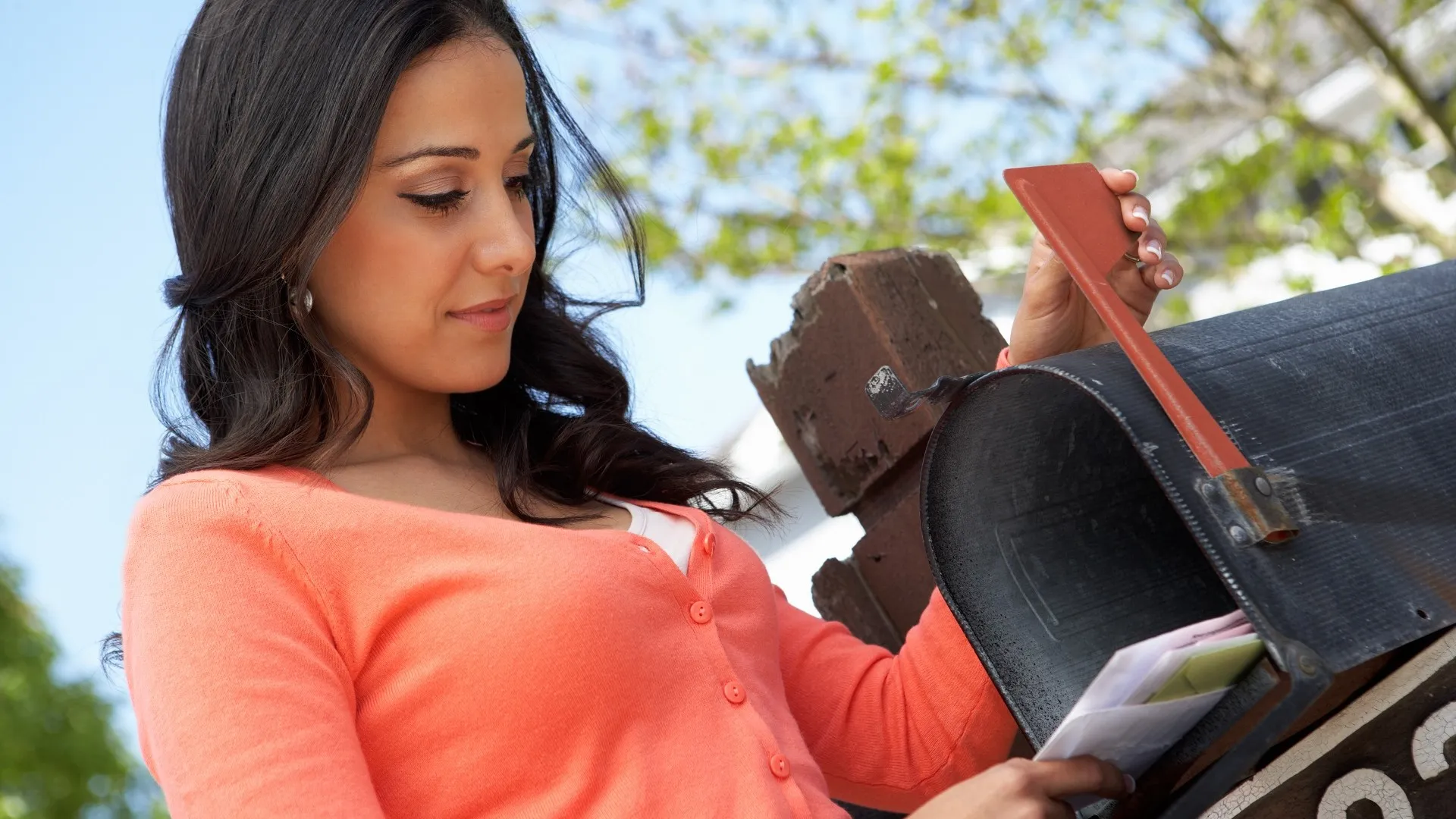 California may be home to the world's biggest jackpot, with the winning ticket for the record-breaking $2 billion Powerball sold in Altadena, but most of the state — and the West Coast more broadly…
READ MORE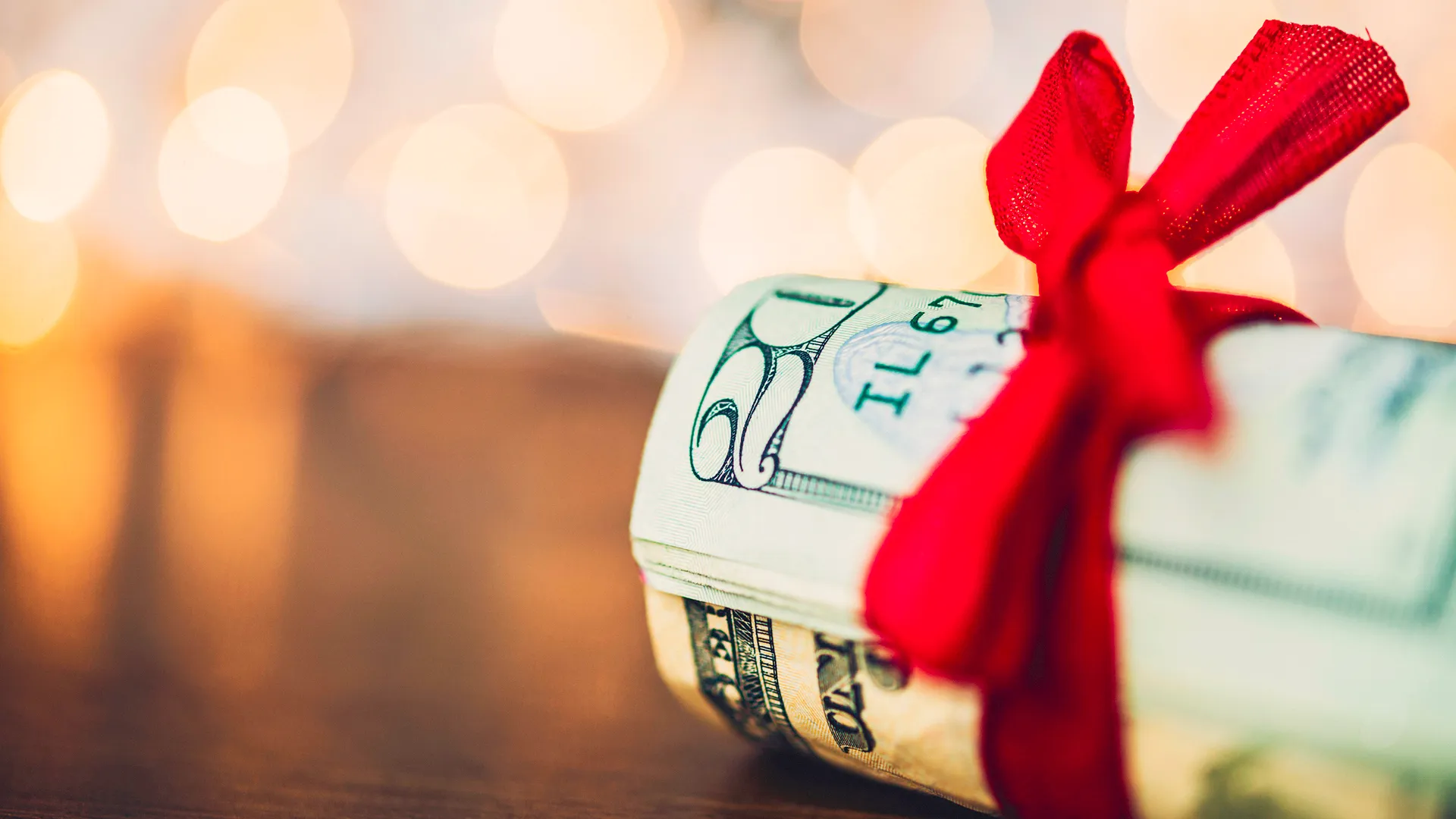 The 2022 holiday season will be a lean one for millions of Americans who have enough on their financial plates just dealing with skyrocketing inflation. One option is to cut back on spending. Another…
READ MORE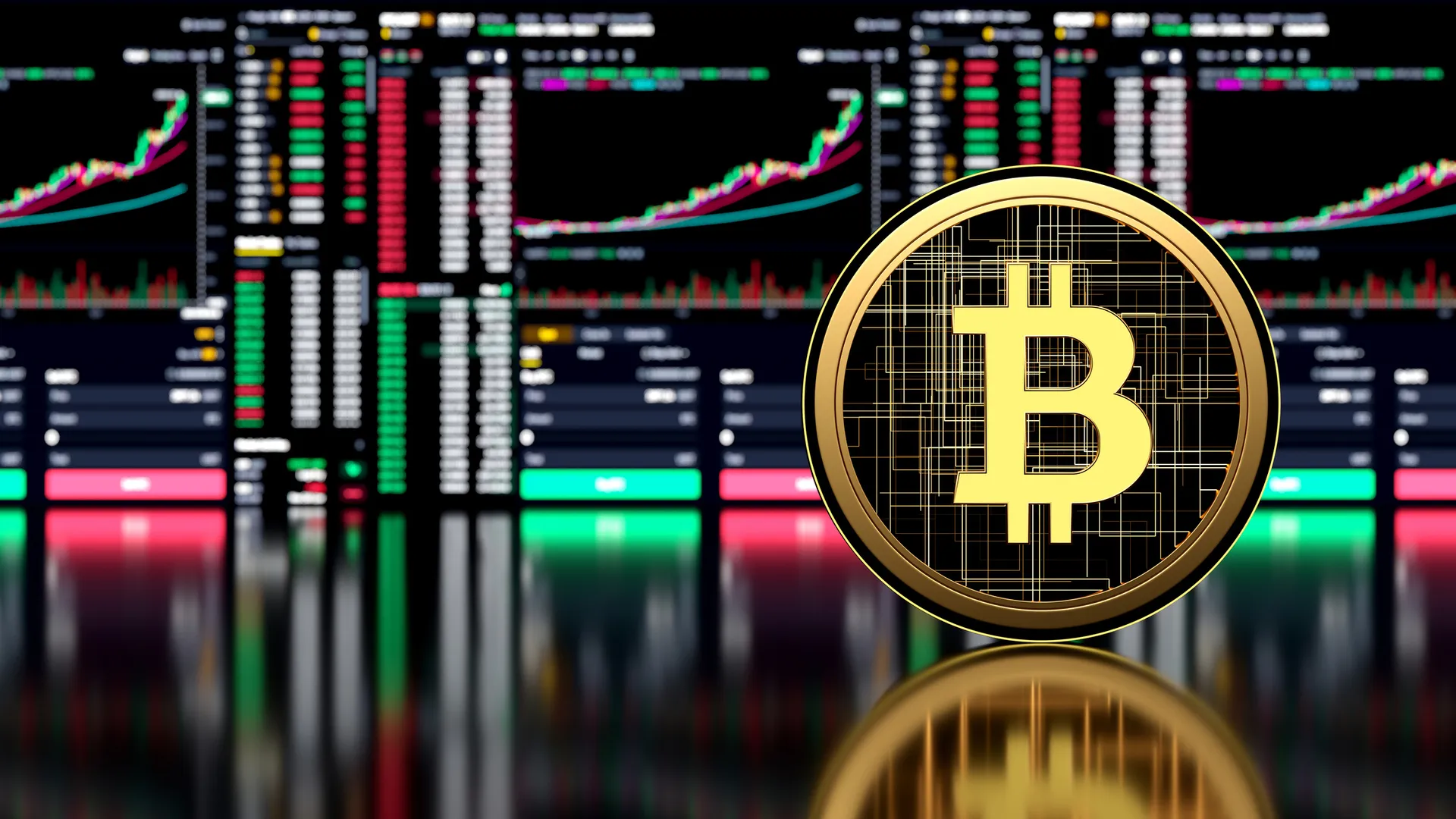 When Bitcoin is doing poorly, other cryptos are likely also suffering. Nobody, however, seems to agree on the price of bitcoin in the future.
READ MORE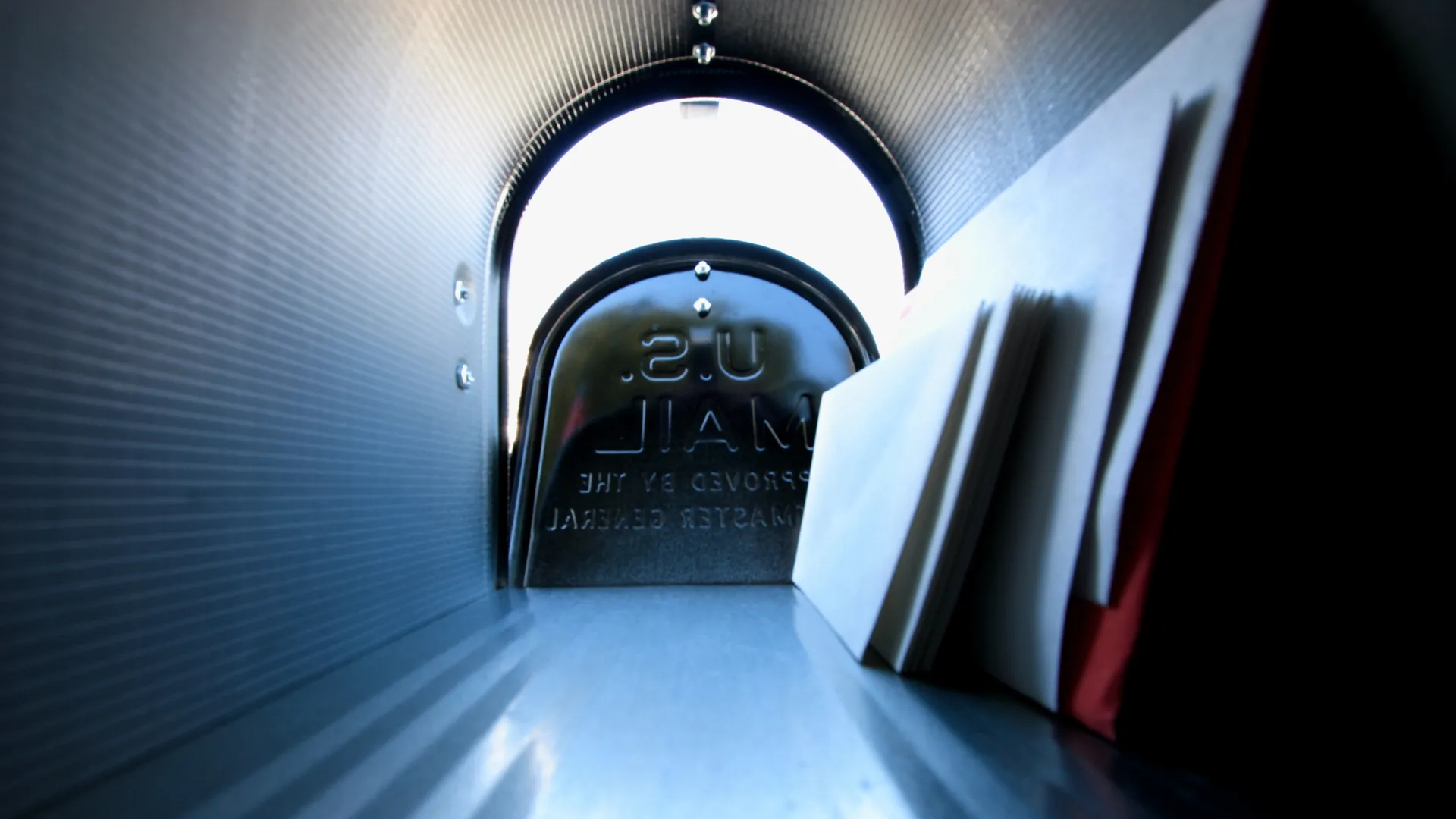 While giving money to your loved ones this holiday season is a very nice gesture, there are also some on the naughty list who have their eye on the mail this time of year and are looking to steal…
READ MORE
The last federal stimulus check went out in 2021, but individual states are starting to come through with financial help for residents as record inflation continues to affect many Americans' bottom…
READ MORE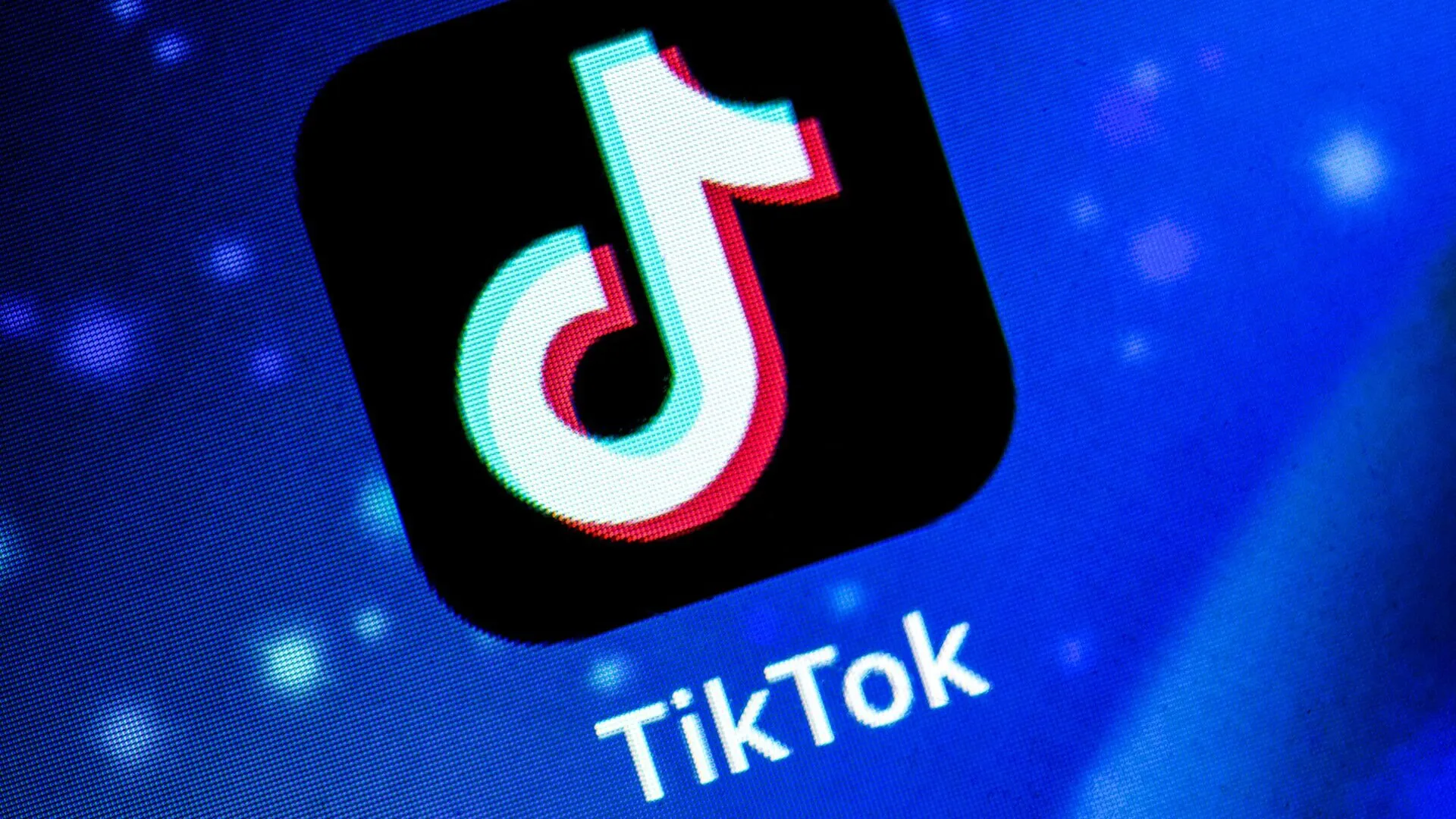 The layoffs and hiring freezes that have swept through the tech world in recent weeks haven't extended to every company. One of them, TikTok, is actually looking to hire hundreds of new people at its…
READ MORE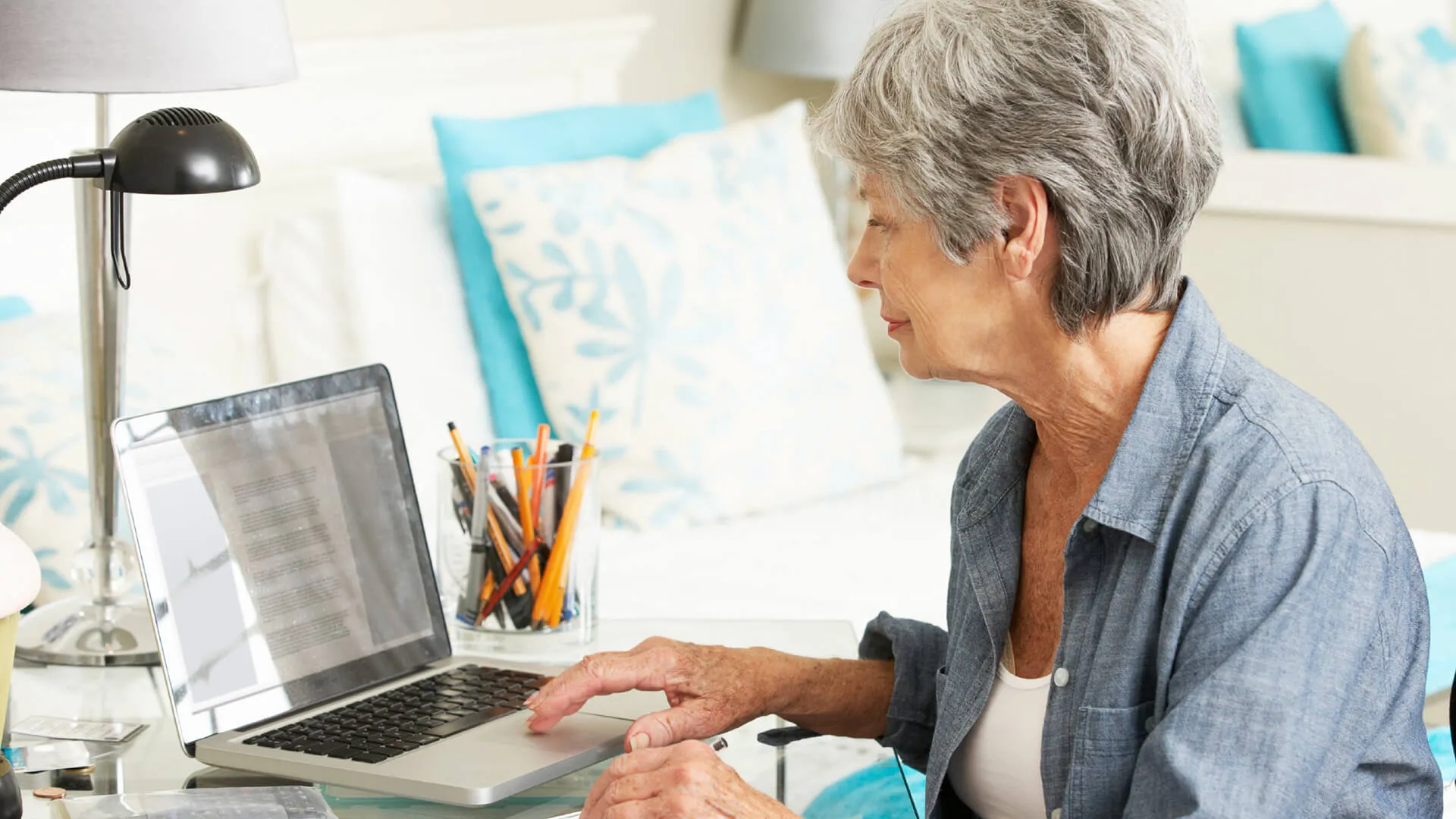 The Social Security Administration wants to spread the word that you can handle a number of tasks on its website — and avoid having to call the agency or visit it in person, where you are likely to…
READ MORE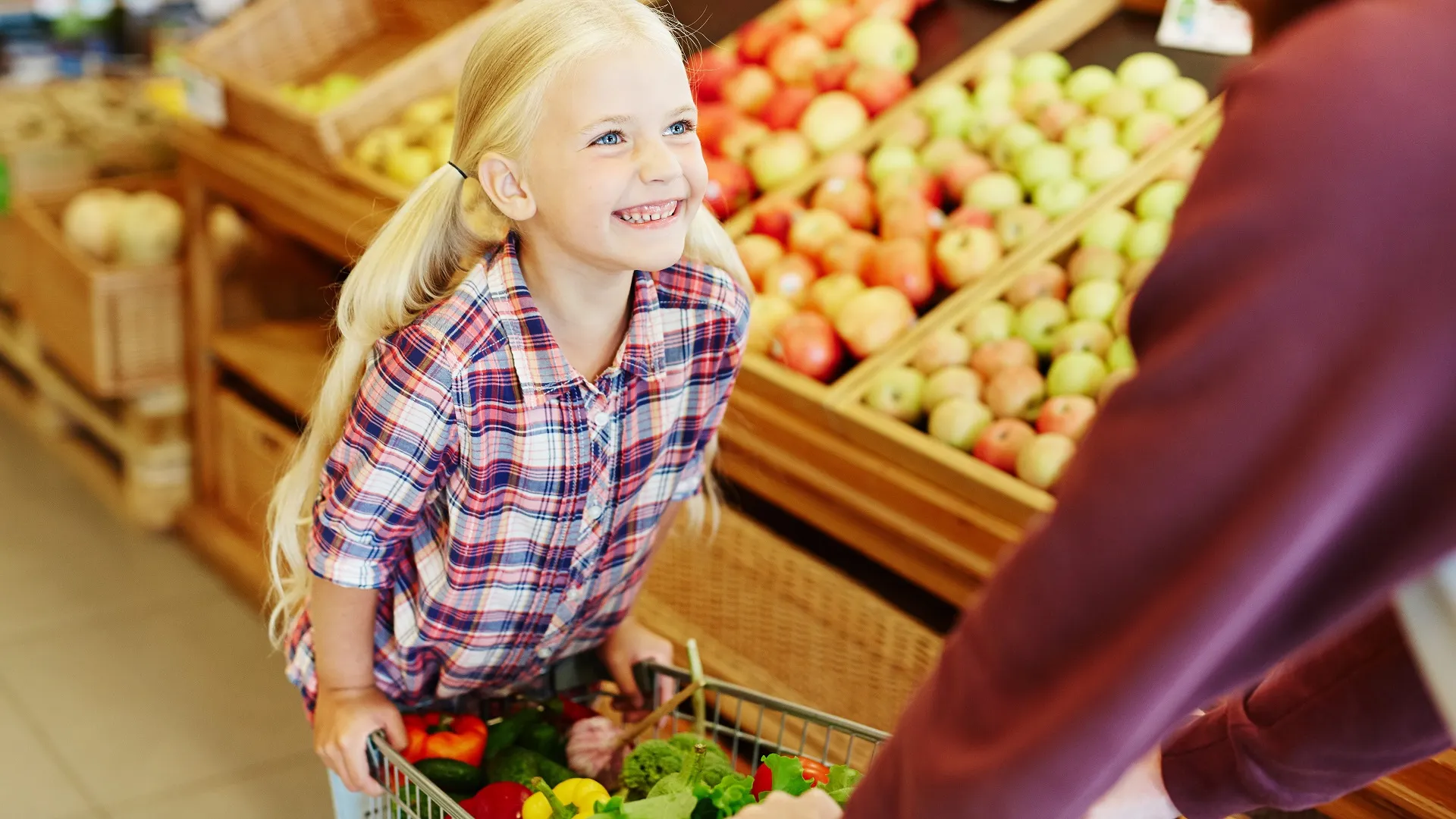 Texas SNAP benefits are administered by the Texas Health and Human Services Commission and distributed once per month to Texas Lone Star Cards — the state's EBT card. Benefits, including December's…
READ MORE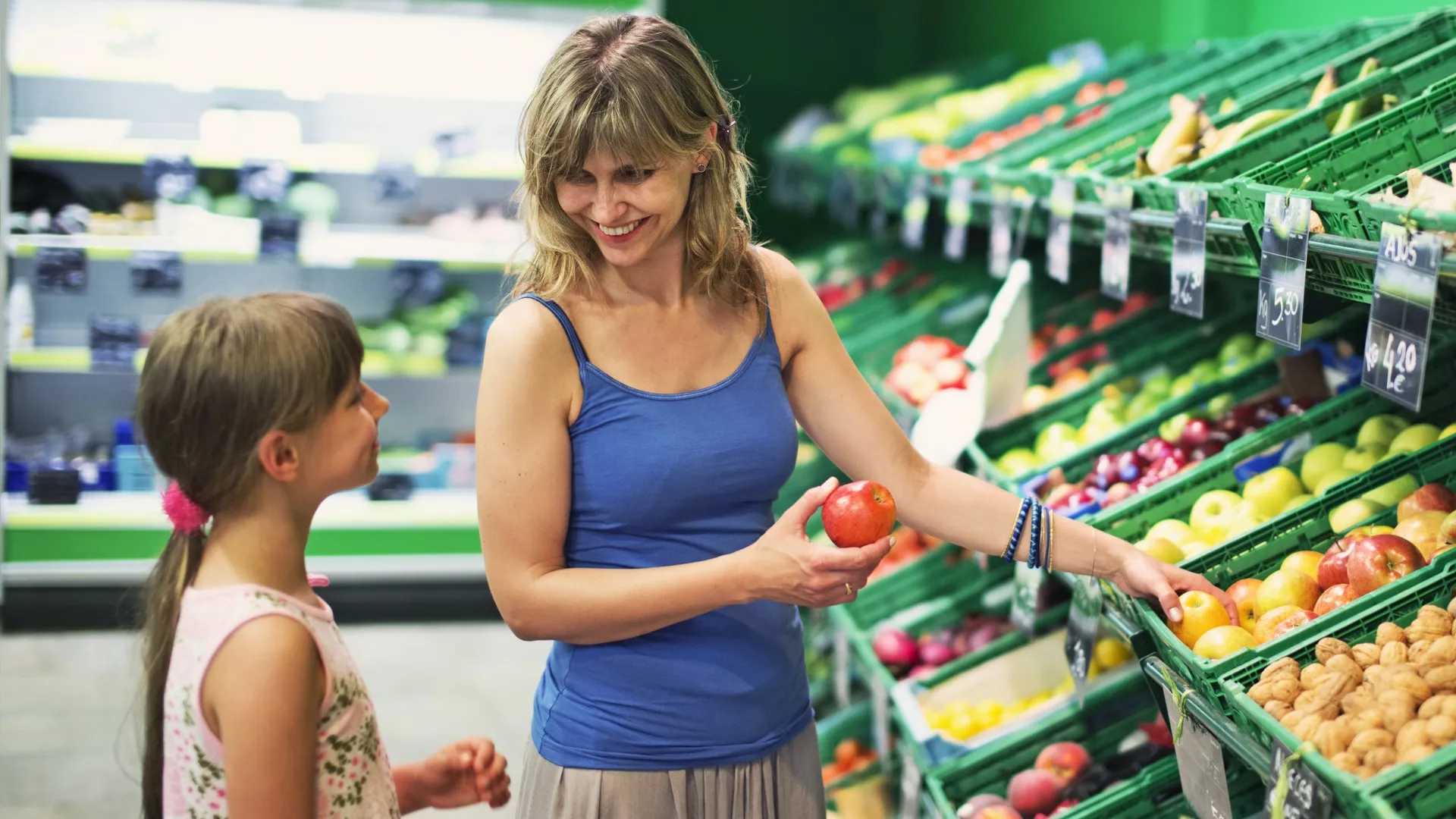 CalFresh, California's version of SNAP, provides monthly food assistance to low-income households that meet state and federal eligibility guidelines. Benefits are distributed on a monthly schedule to…
READ MORE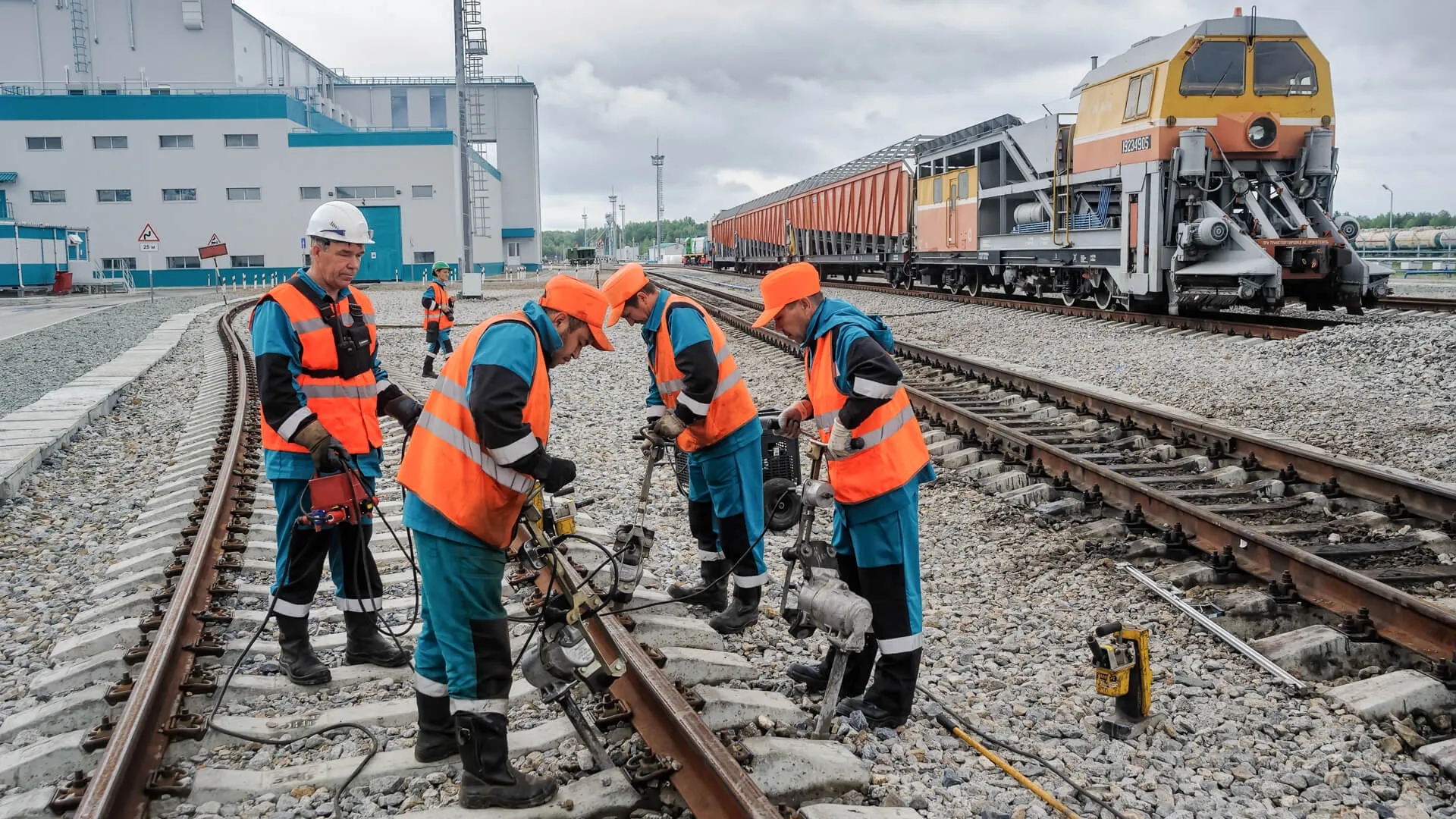 U.S. railroad workers who are considering retirement amid continued threats of a national strike might have questions about how their railroad retirement benefits could impact their Social Security…
READ MORE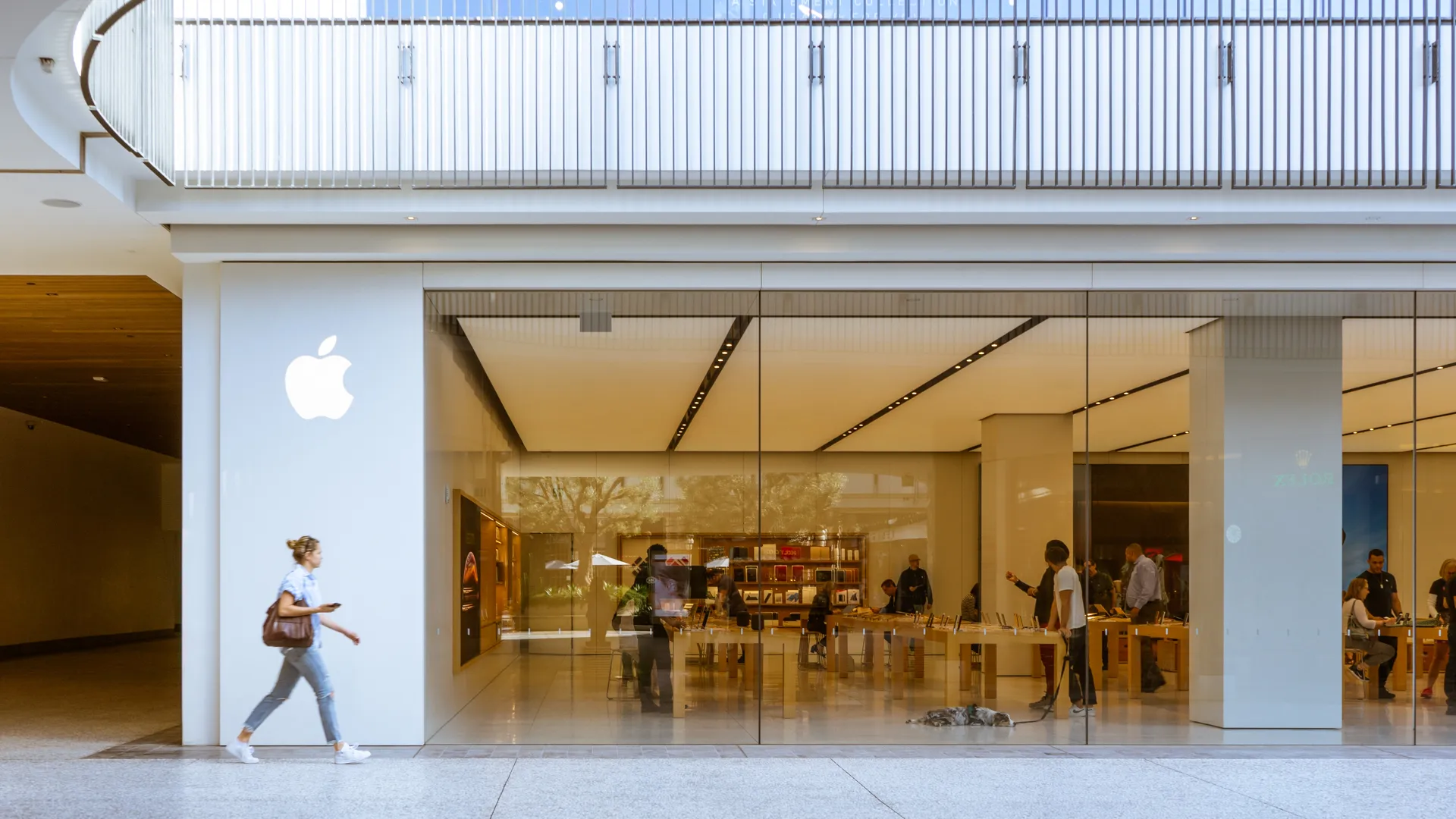 If you're looking to cash in on some holiday deals at Apple, be sure to do it before Christmas Day. Some major retailers keep their doors open during the holidays, but Apple isn't one of them. Read:…
READ MORE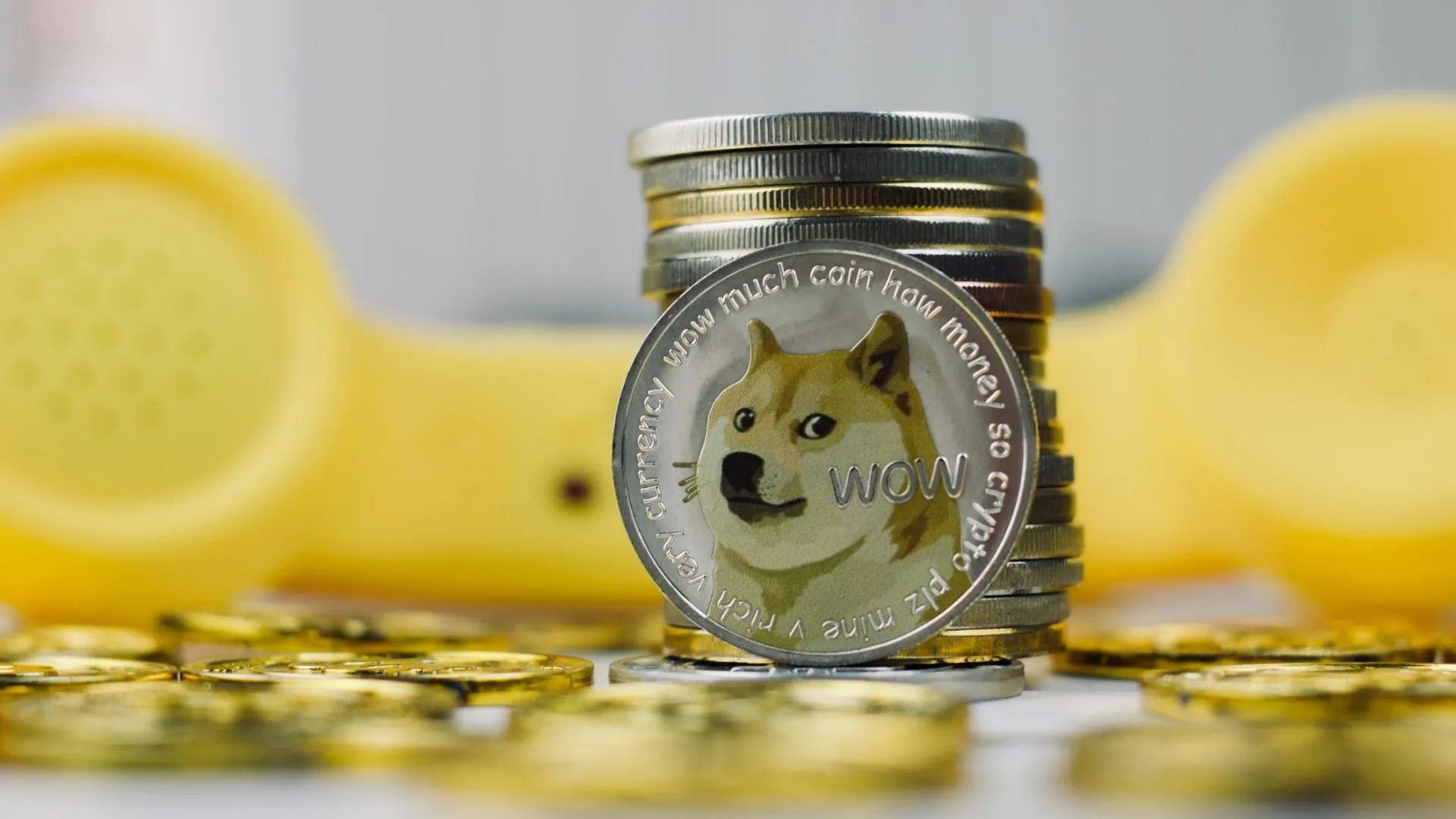 Dogecoin is a cryptocurrency that began as an entertaining joke but has since gone on to see massive gains – and losses. Here's how the price may develop.
READ MORE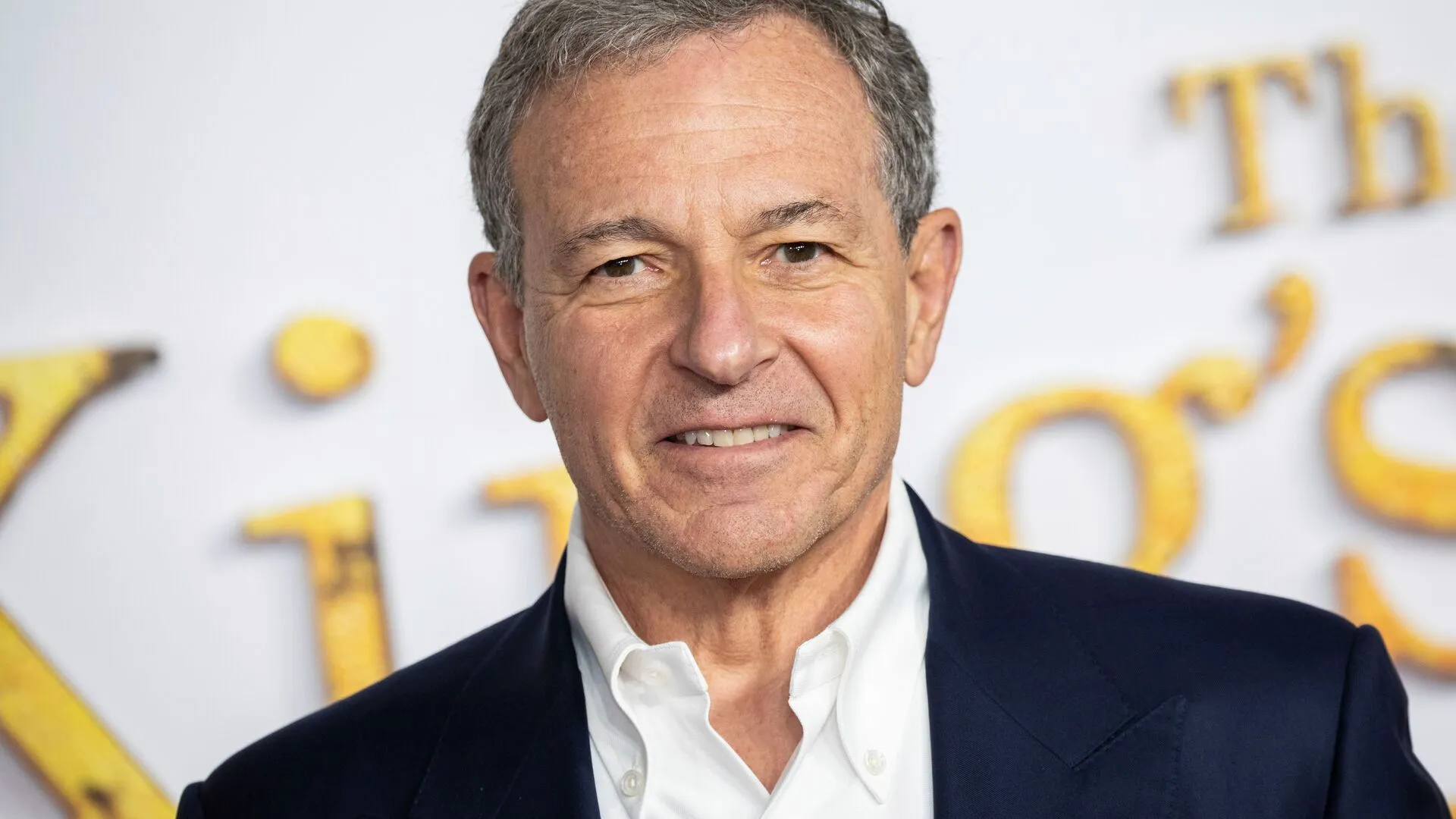 In a big plot twist at Disney, on Nov. 21 the media giant announced that they had reinstated former CEO Bob Iger. Iger had previously left the company in 2020 after a hugely successful 15-year run,…
READ MORE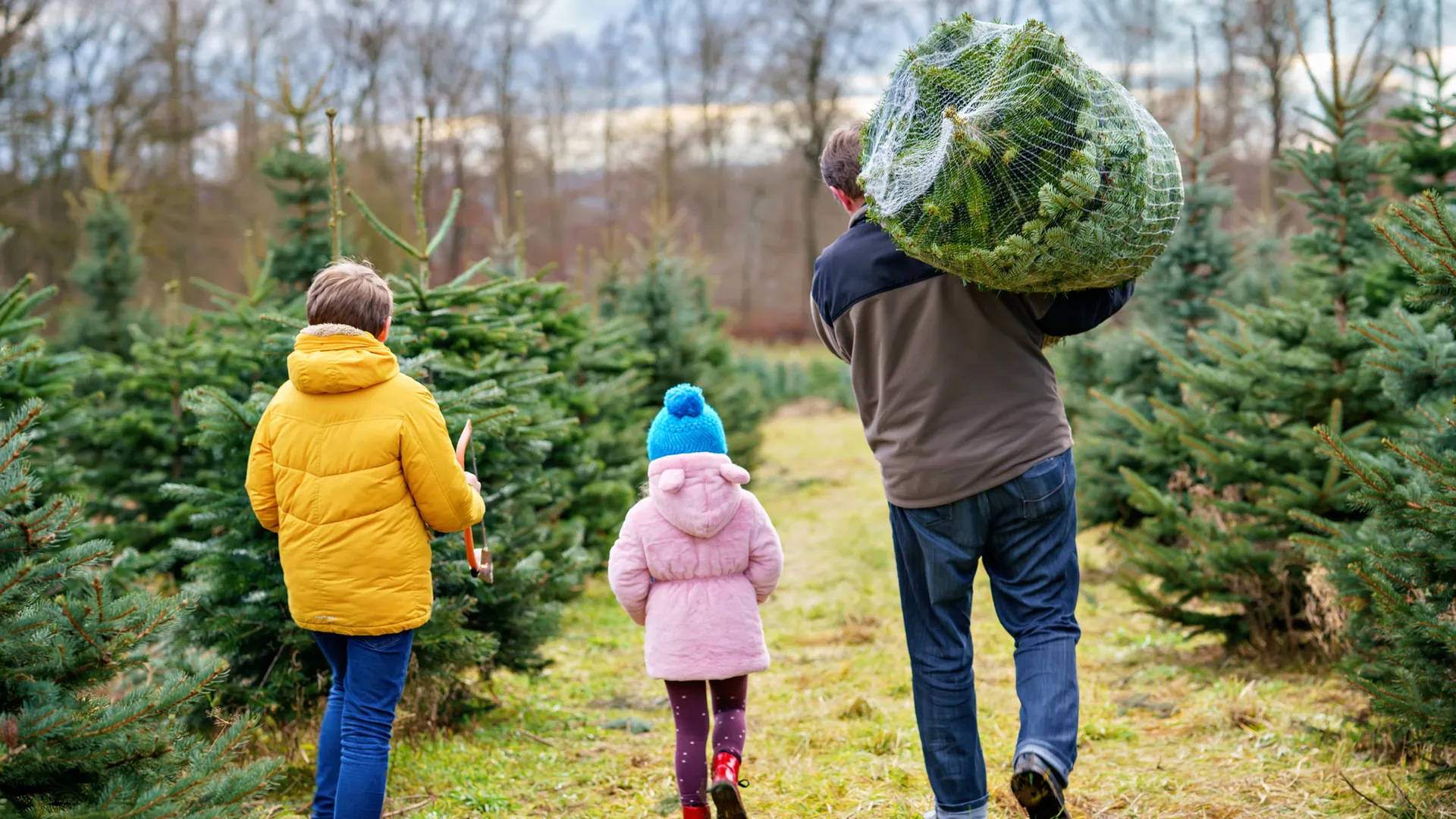 With inflation hitting every corner of Americans' lives, it's no surprise that even Christmas trees will cost more this year. But this is not deterring consumers from buying them, and people are ready…
READ MORE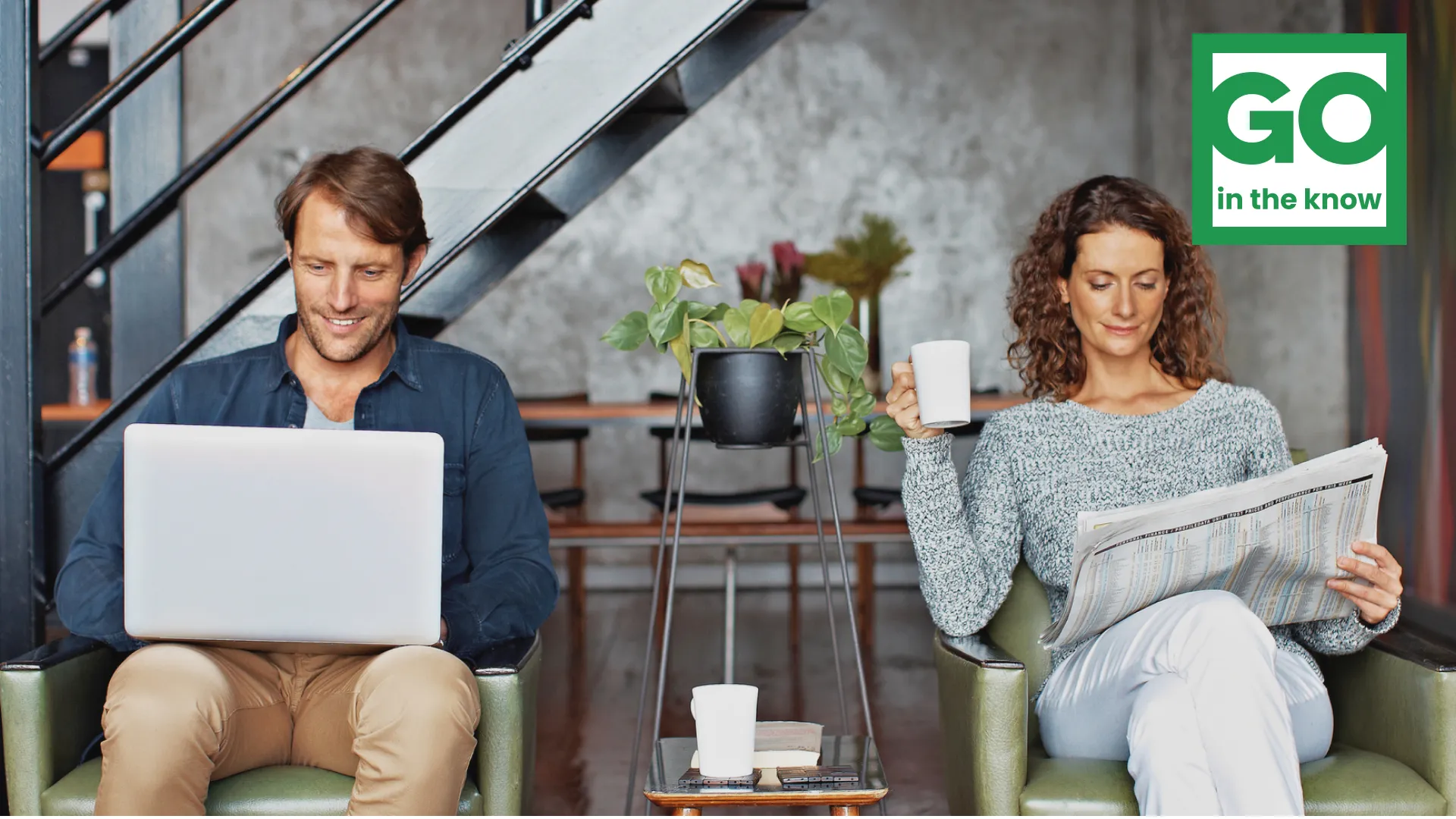 Call it a happy coincidence — after an 8-year wait, the U.S. men's national soccer team is back in the World Cup, and it also happens to be World Television Day. So fire up your TVs and check out the…
READ MORE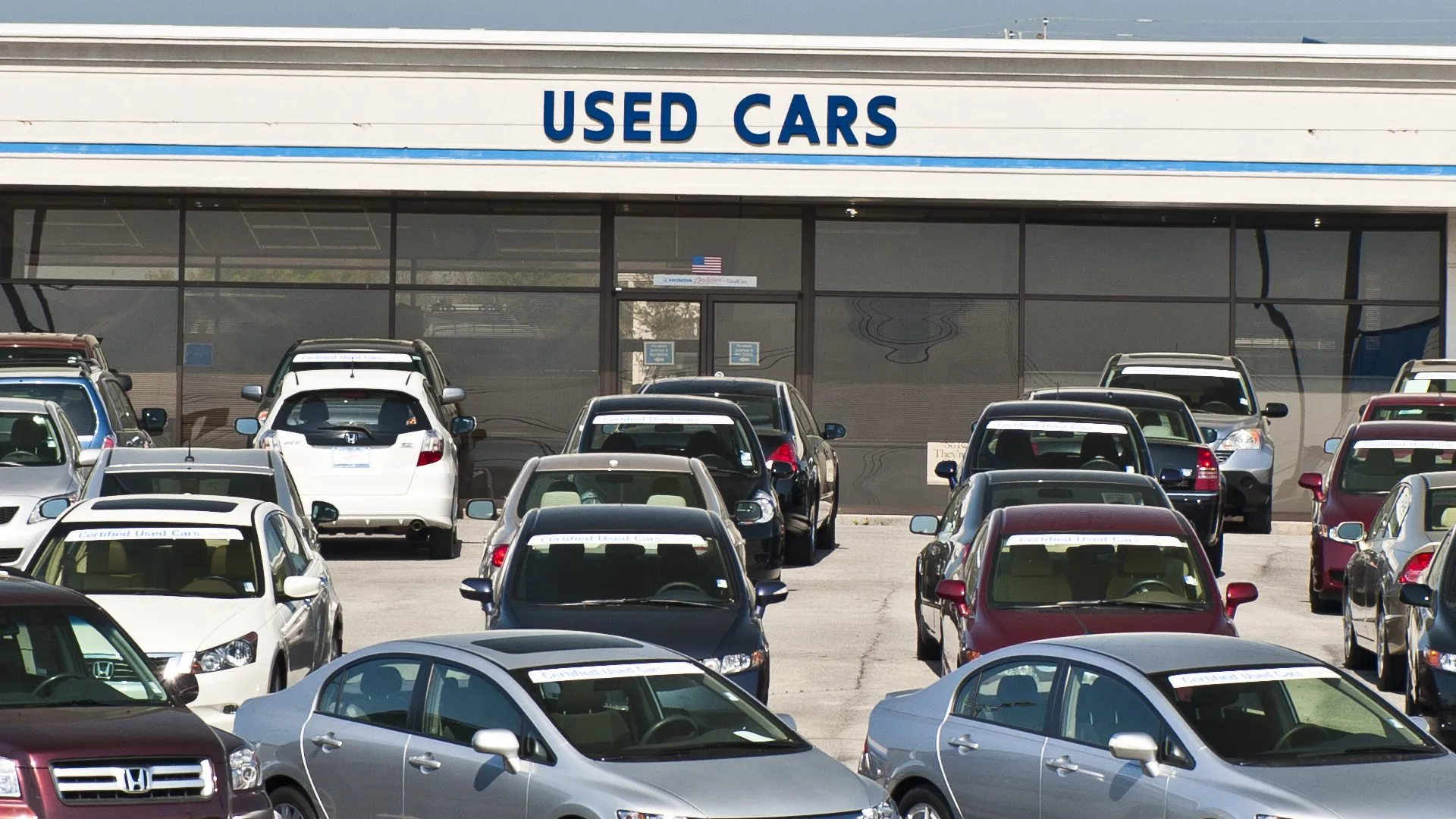 Buyer's remorse doesn't always happen immediately, but if it does, you can usually return new purchases for a full refund — at least when you're buying consumer goods like clothes, gadgets or toys….
READ MORE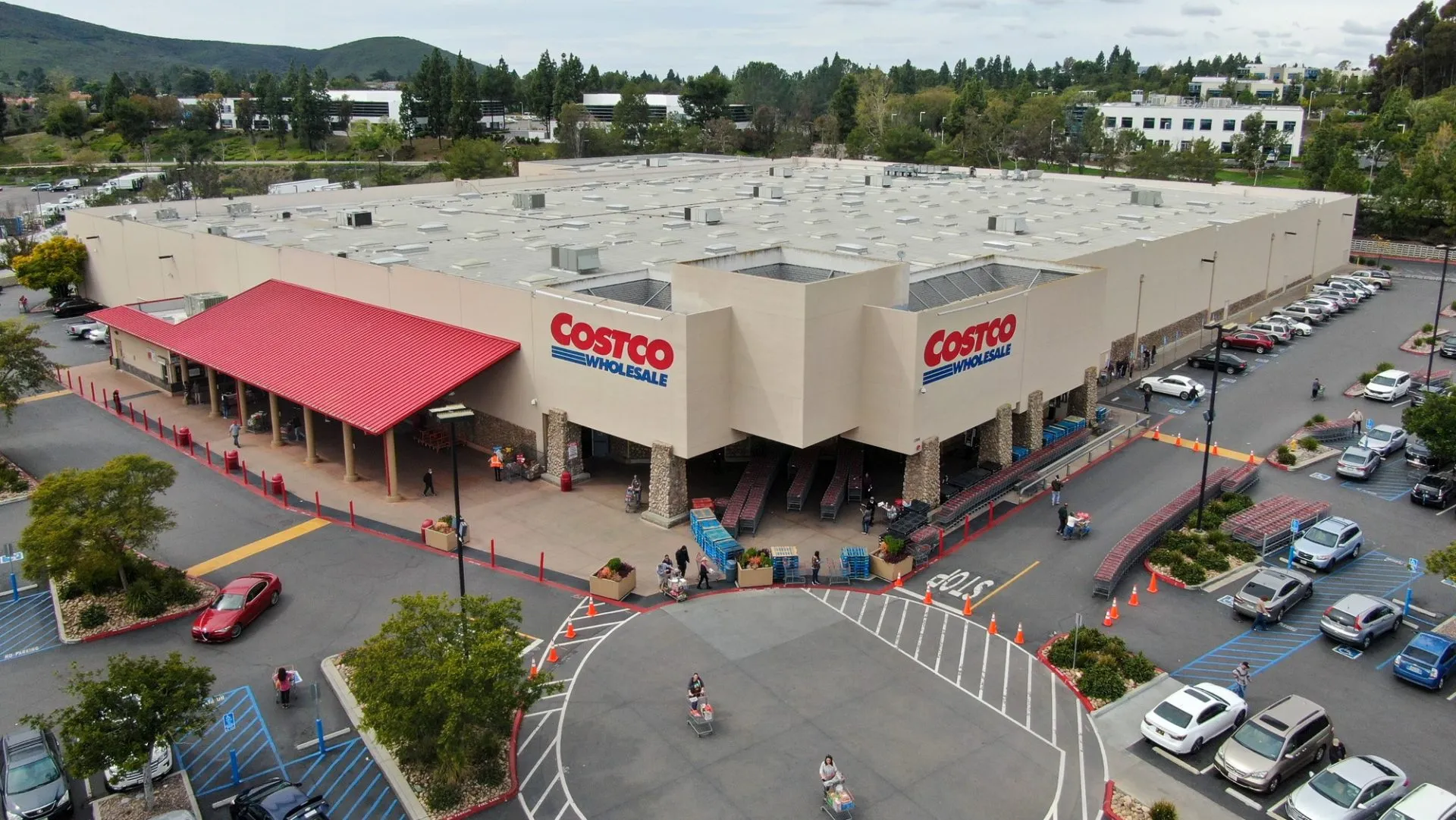 When it comes to the holidays, the food you put out for guests is just as important as the gifts you give them. But, whether you're making a roast, a ham or even a turkey (if you can even find a good…
READ MORE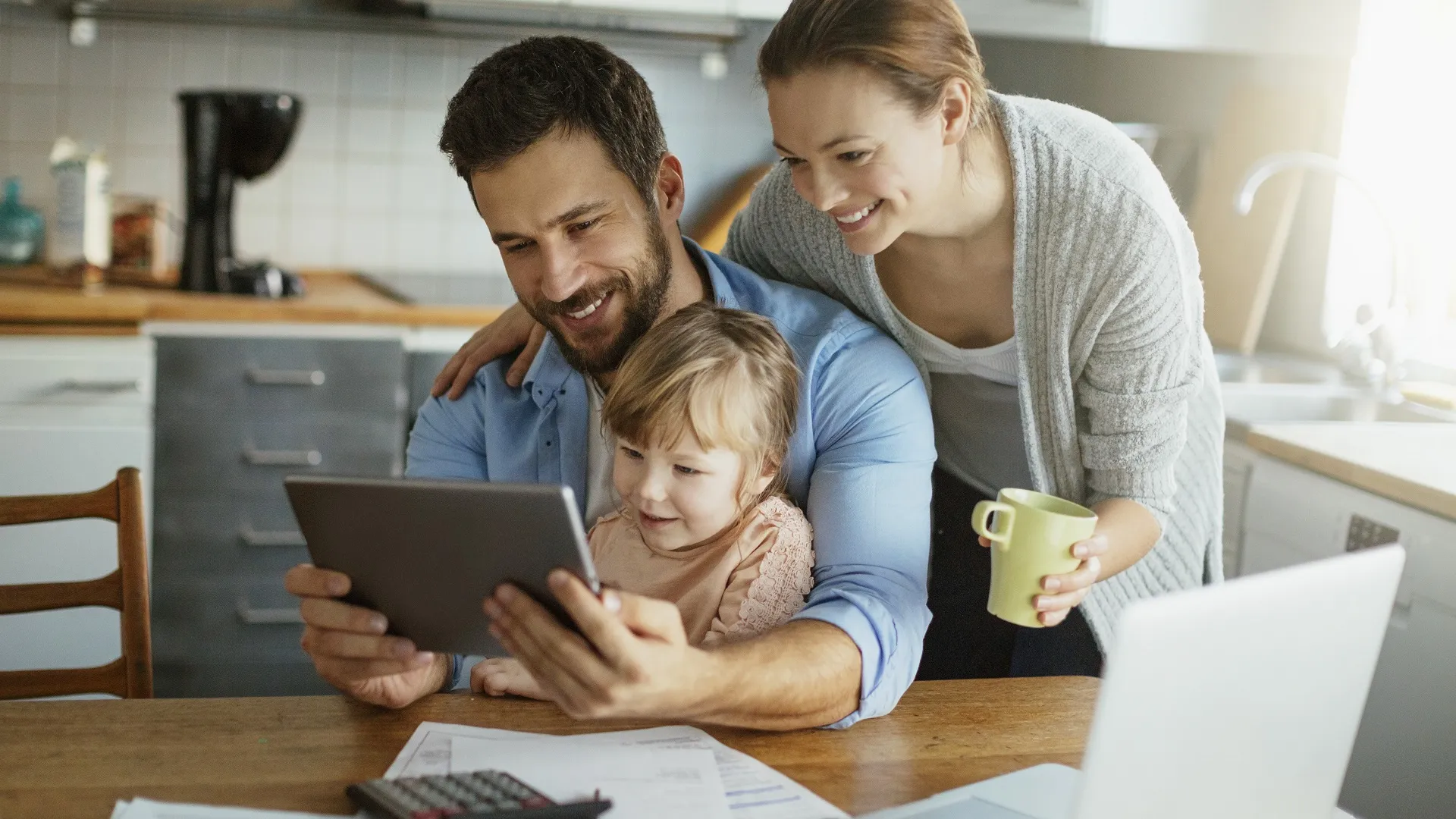 When the Biden administration passed the American Rescue Plan Act (ARP), it expanded the Child Tax Credit (CTC) temporarily for 2021, creating the largest U.S. child tax credit ever. The CTC has…
READ MORE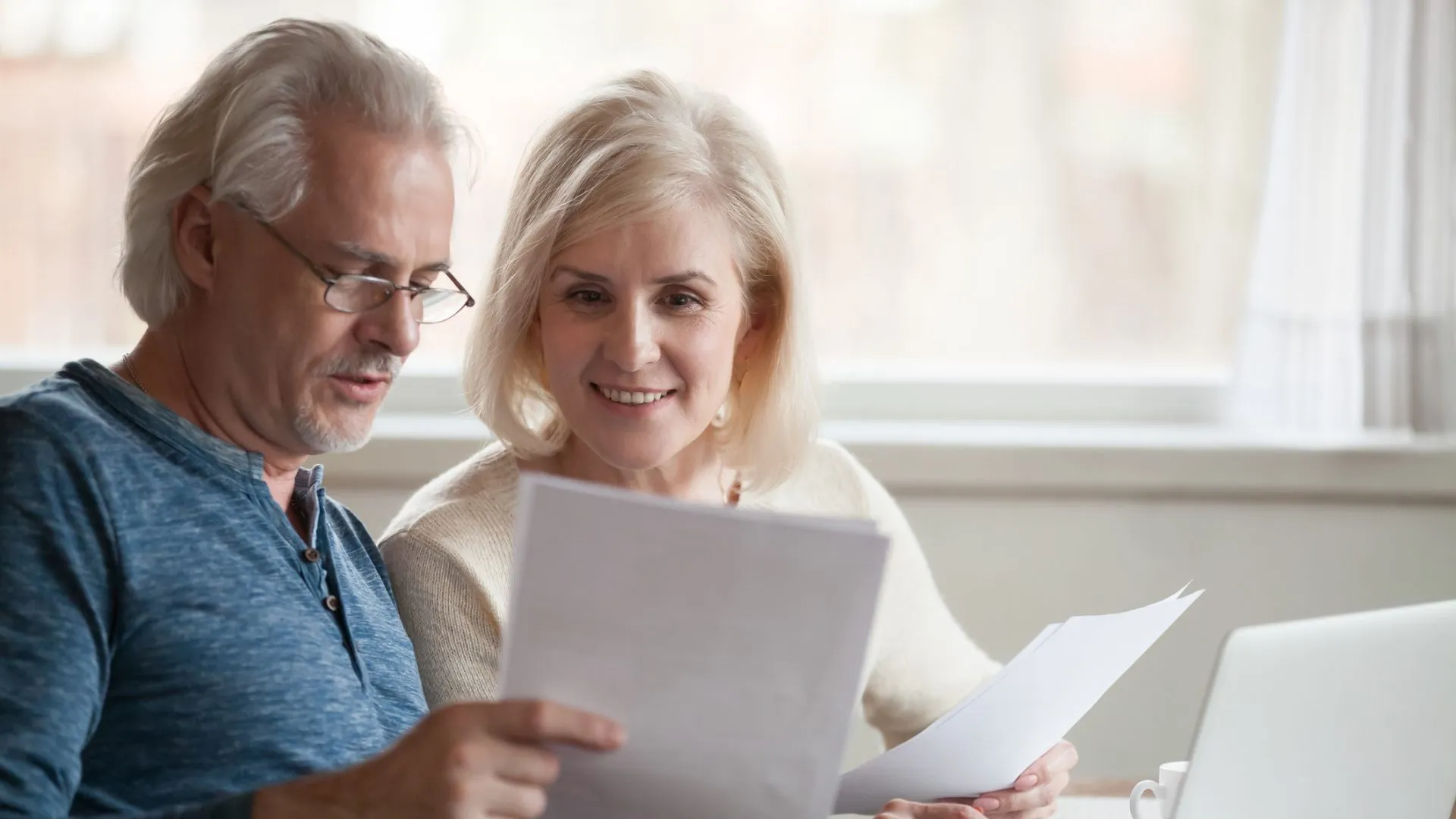 The Social Security Administration recently posted a November 2022 update on its website, with much of the focus on the 8.7% cost-of-living adjustment that will boost Social Security and Supplemental…
READ MORE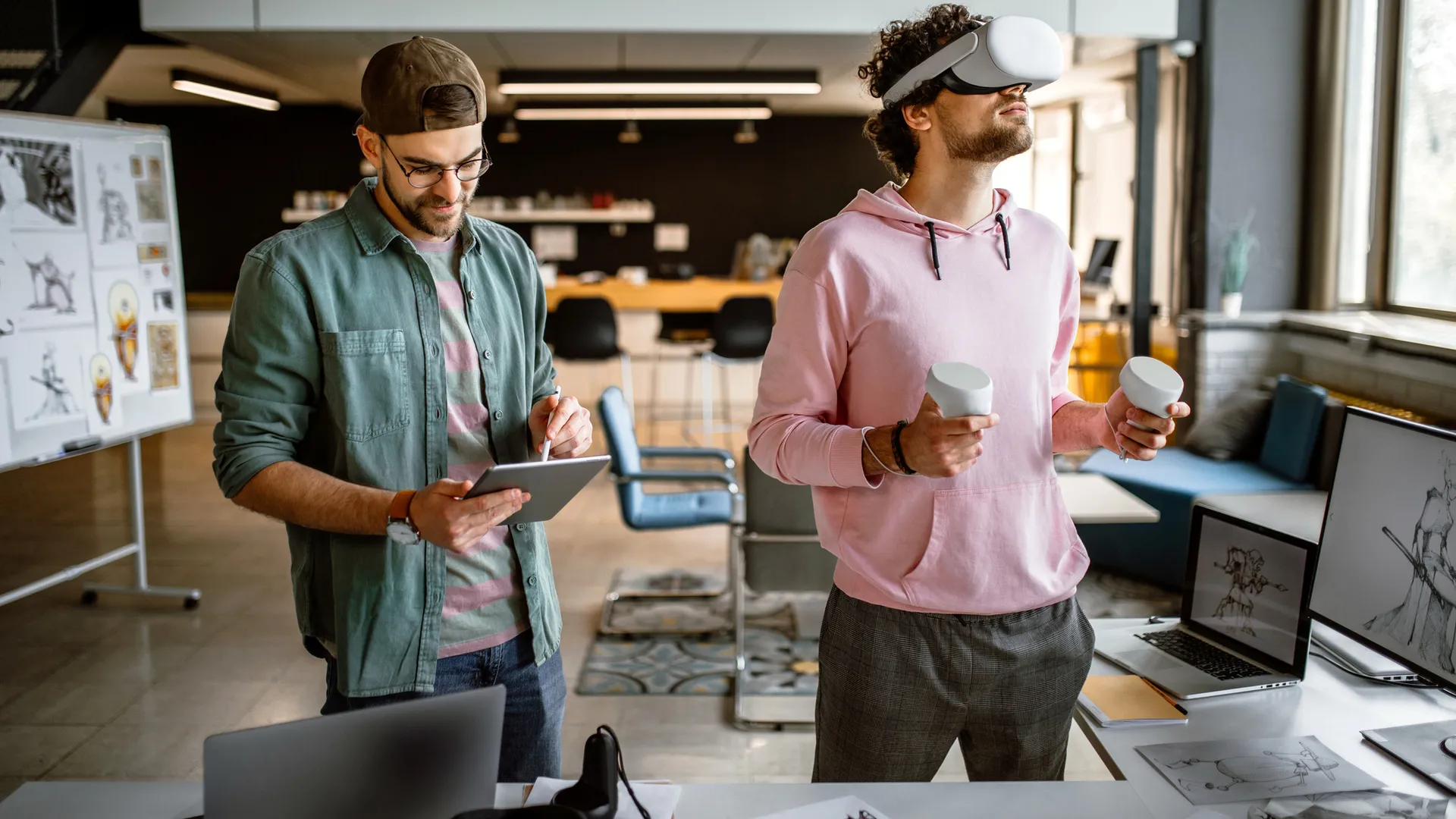 With inflation rates cooling slightly and unemployment rates at record lows, debate continues to rage as to whether the U.S. will enter a recession. In fact, Americans of all ages are experiencing an…
READ MORE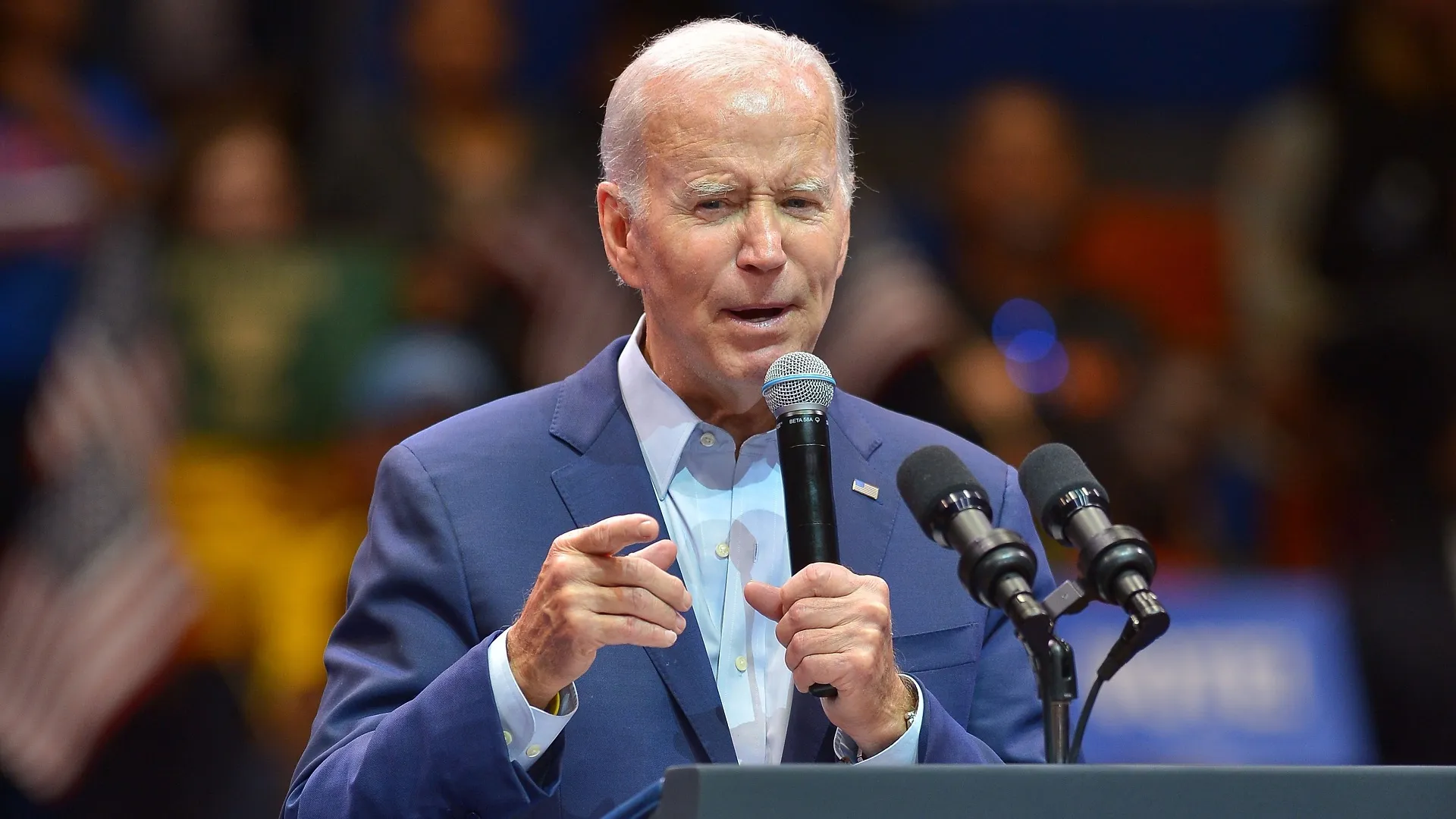 Despite legal entanglements that have temporarily halted the Biden administration's federal student loan forgiveness program, administration officials continue to inform borrowers that they are…
READ MORE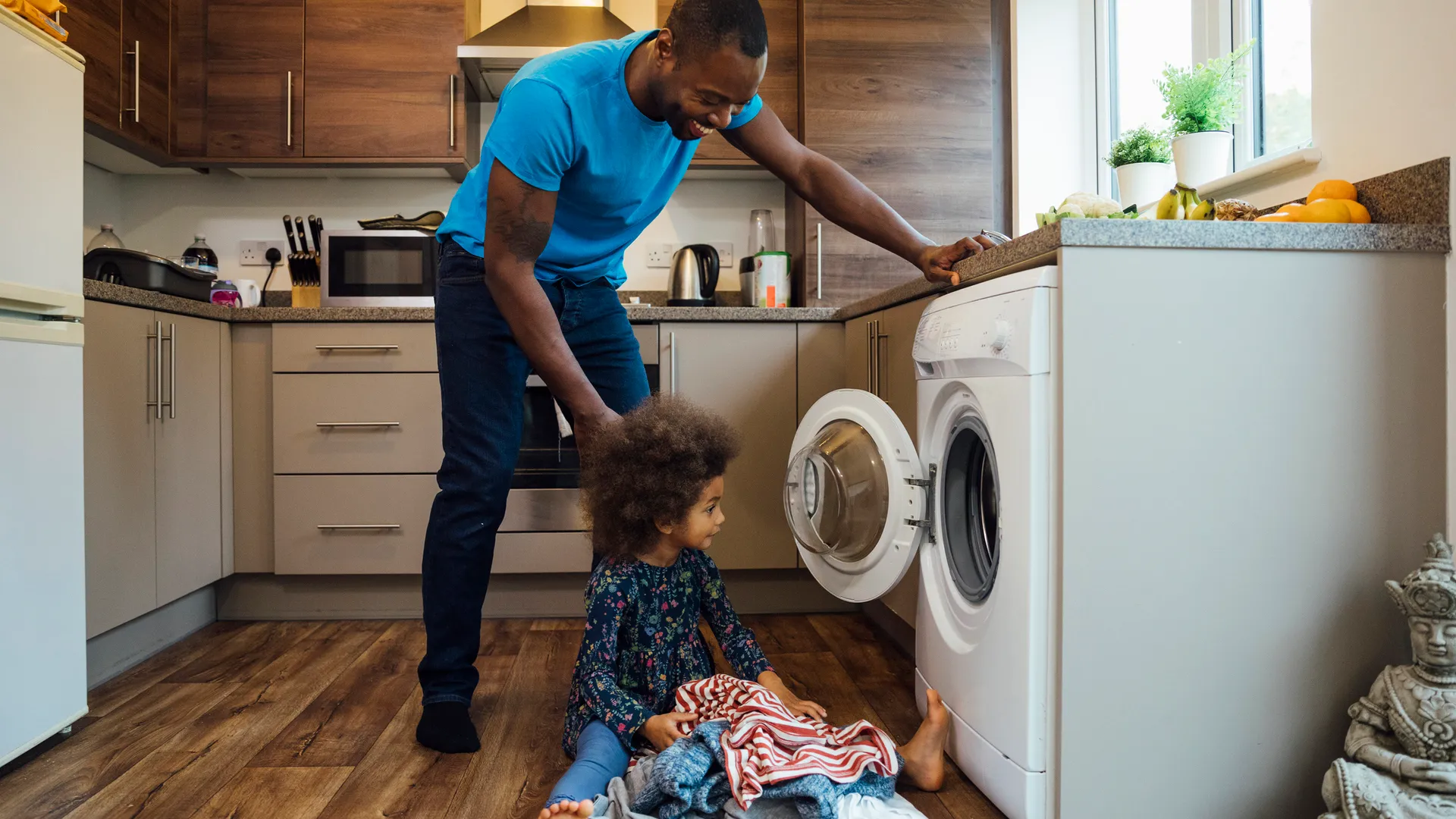 In these tough economic times, saving money on your monthly expenses is more important than ever. And one of the ways you can do that is by reducing your electric bill. But many people think that to…
READ MORE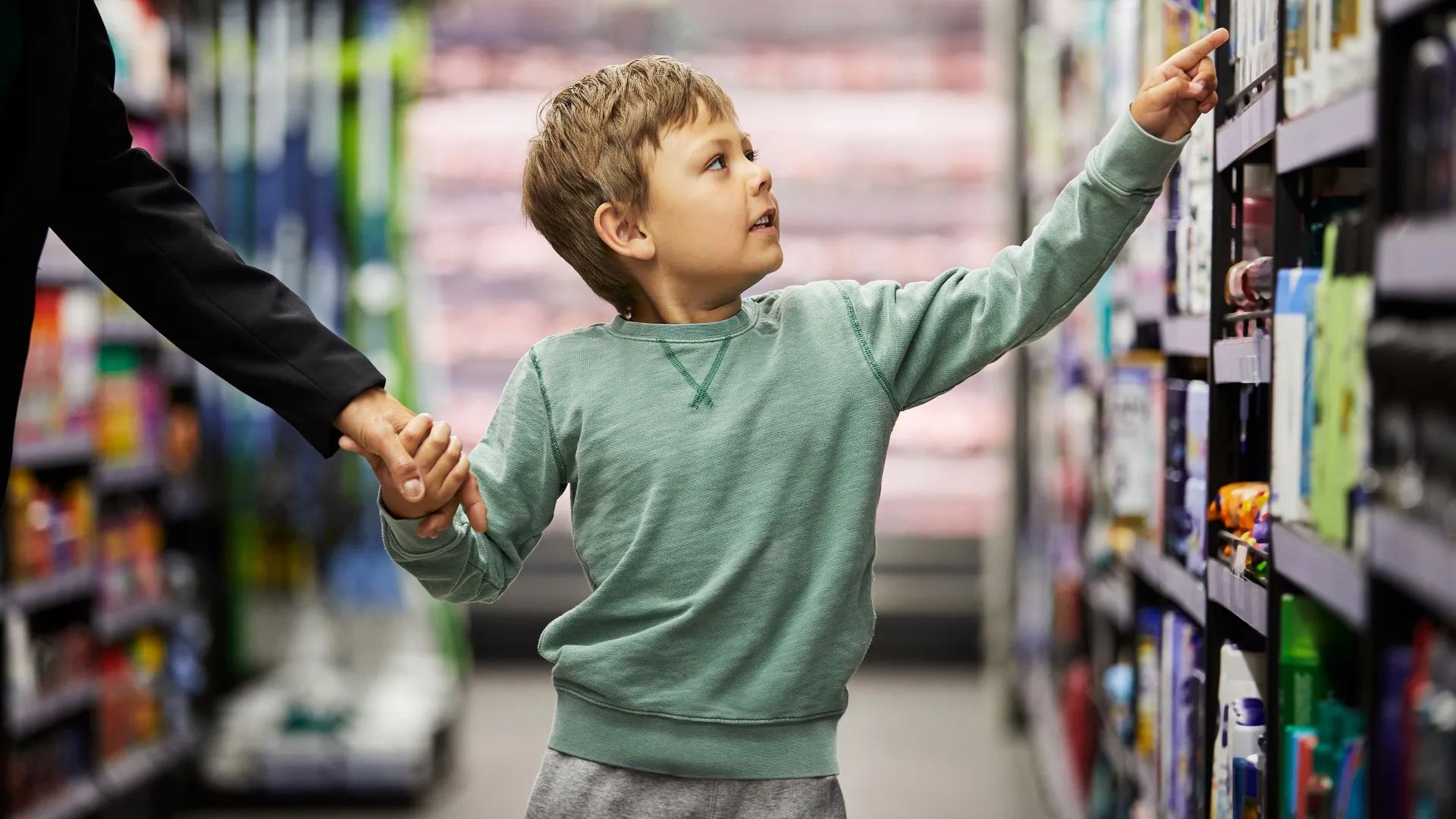 Supplemental Nutrition Assistance Program (SNAP) recipients can look forward to another hefty payment in November, as it marks the second straight month including a 12.5% cost-of-living adjustment…
READ MORE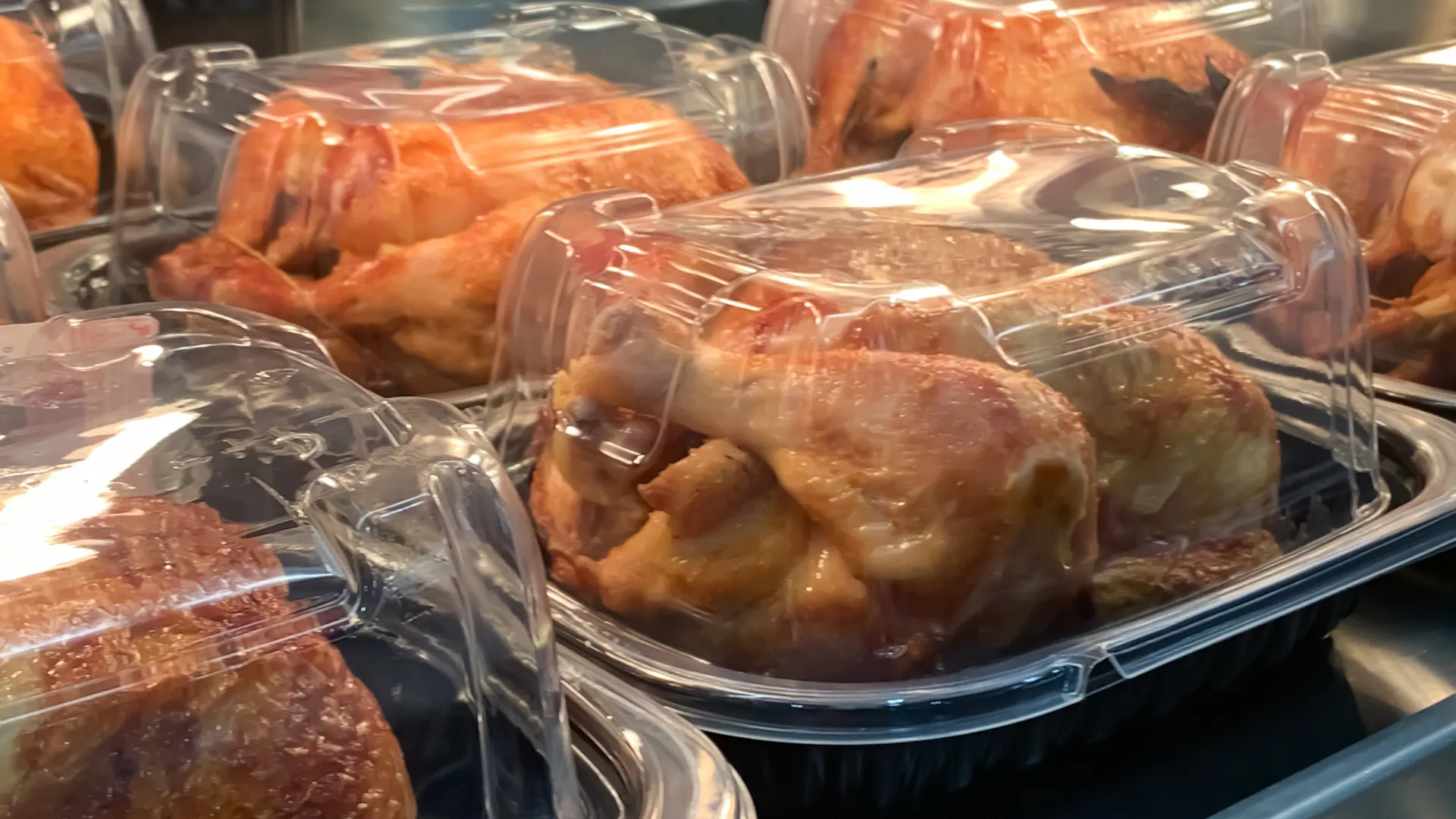 SNAP gives eligible low-income households extra food-purchasing assistance to supplement food budgets. Funded by the U.S. Department of Agriculture and administered at the state level, SNAP benefits…
READ MORE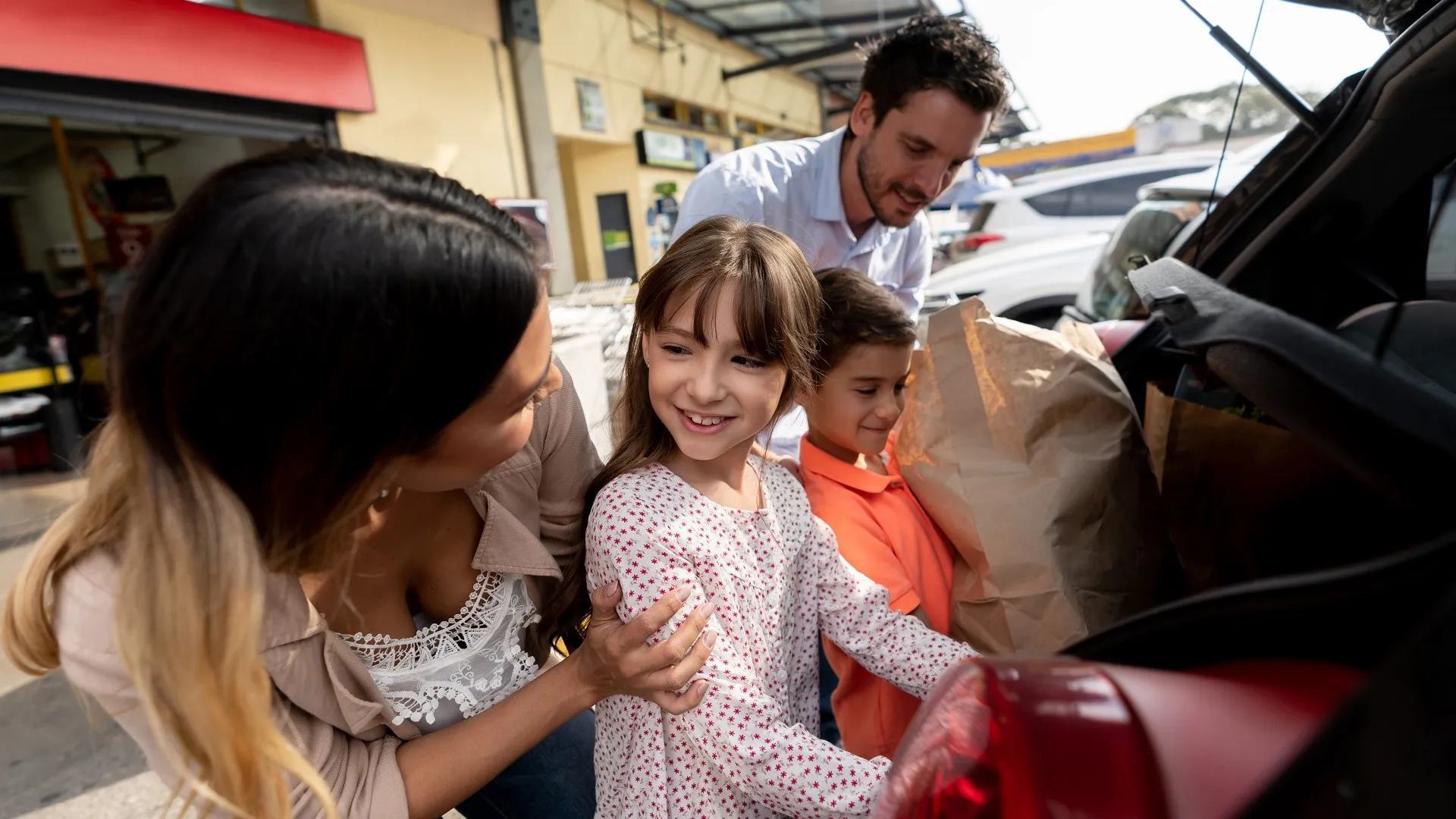 With Republicans set to take over the U.S. House beginning in January 2023, Congressional Democrats have a short window to advance their agenda — including passing legislation to expand the child tax…
READ MORE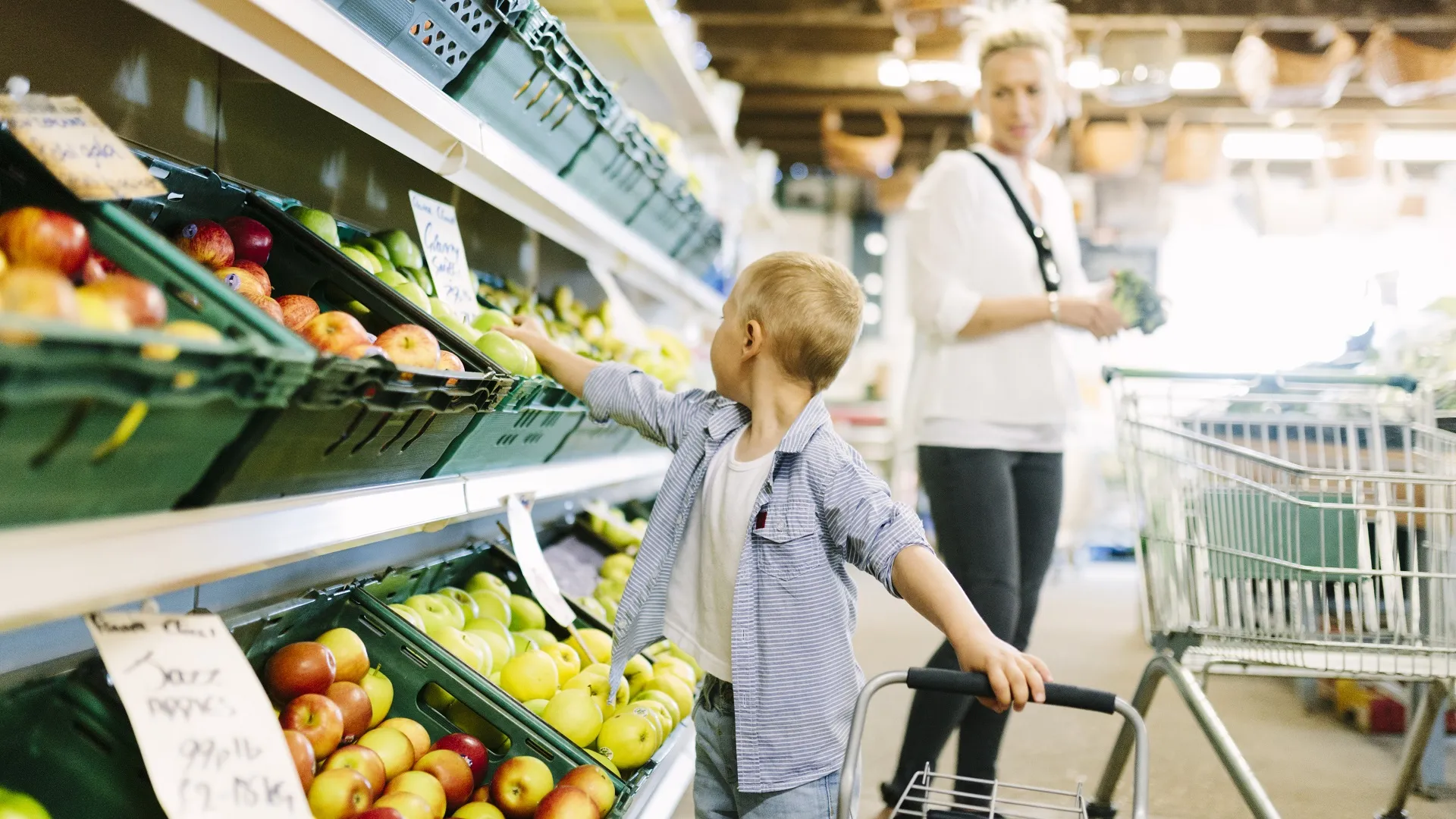 Supplemental Nutrition Assistance Program (SNAP) recipients will receive another sizable payment in December, which includes the 12.5% cost-of-living adjustment (COLA) approved for fiscal year 2023….
READ MORE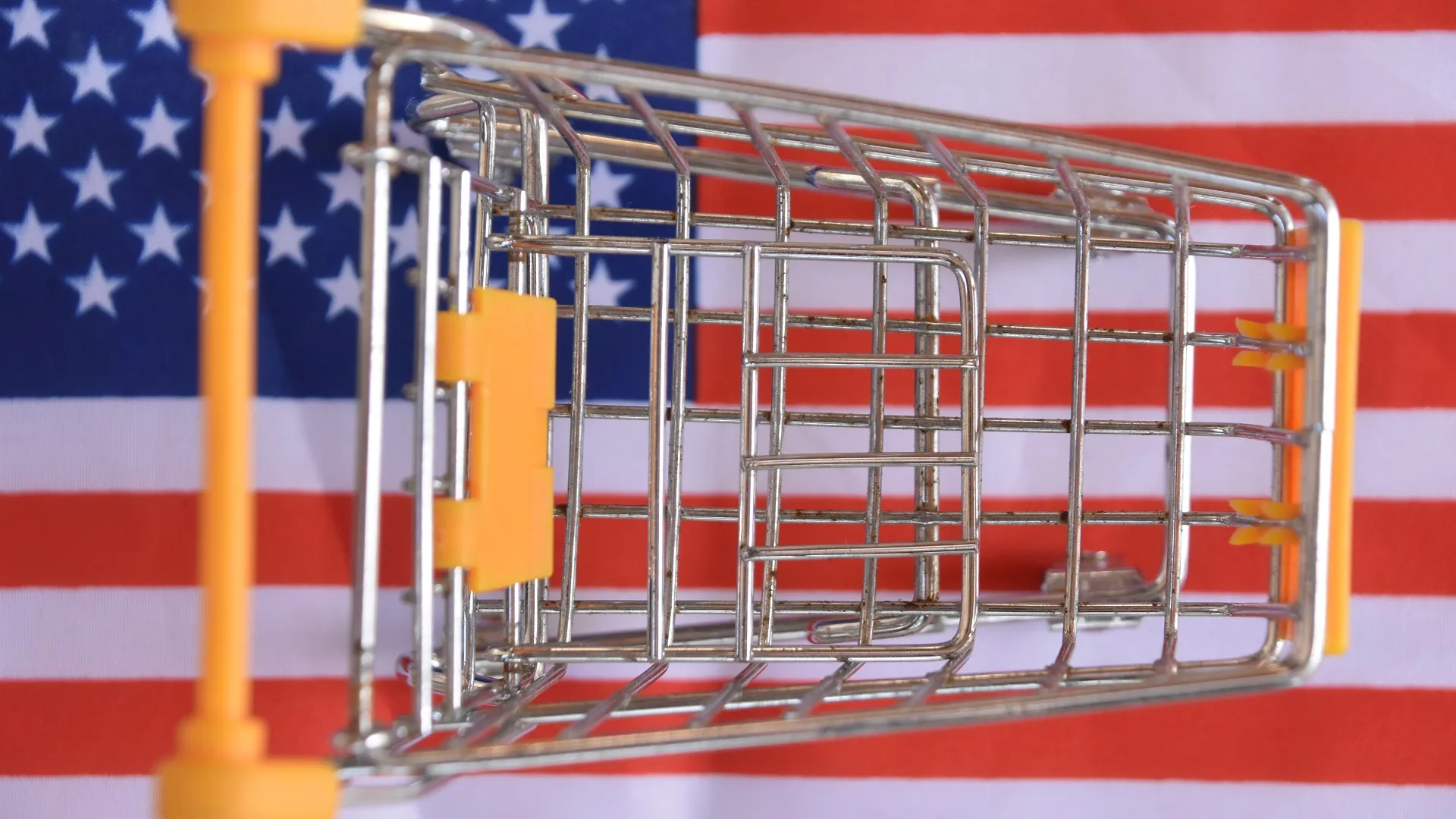 The farm bill, which is federal legislation that decides how the U.S. government will spend money on food, is up for reauthorization in 2023. Depending on the results of the midterm elections, we…
READ MORE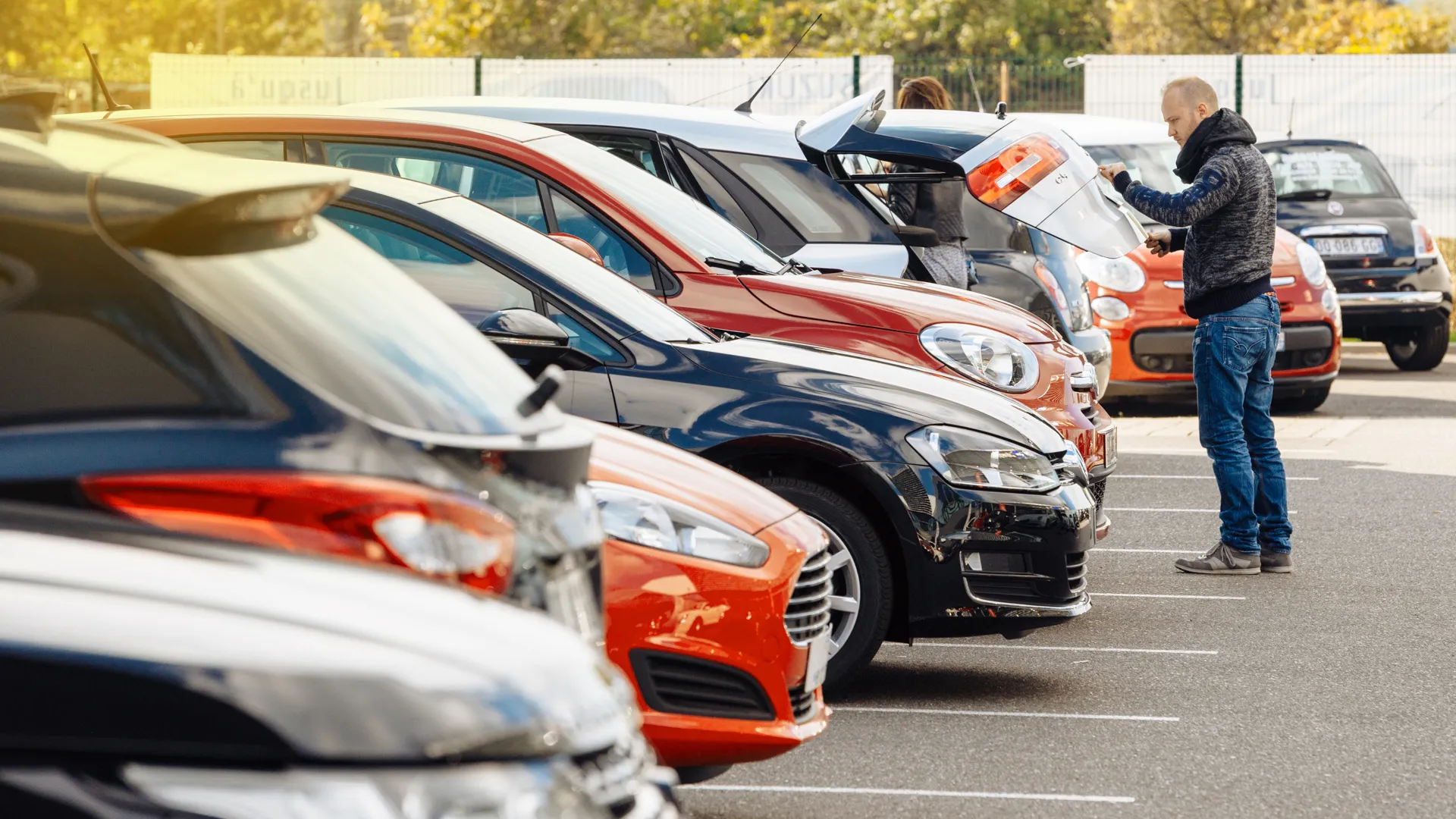 With the price of food continuing to rise, at least consumers are seeing relief in one spending category: The price of used cars is dropping in line with rising interest rates and decreased consumer…
READ MORE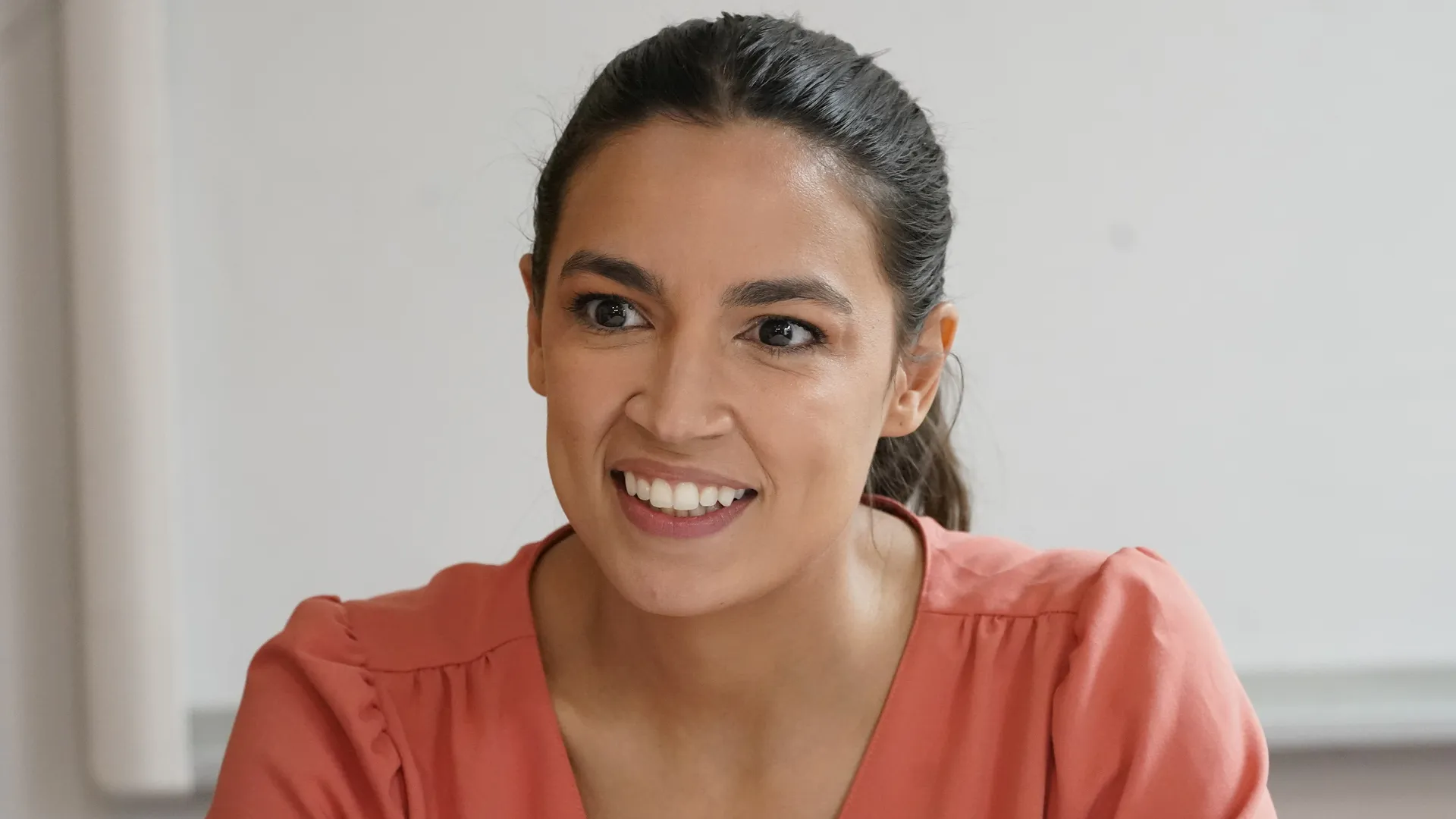 Rep. Alexandria Ocasio-Cortez, also known as AOC, made history when she became the youngest woman ever elected to Congress. Here's a look at her finances.
READ MORE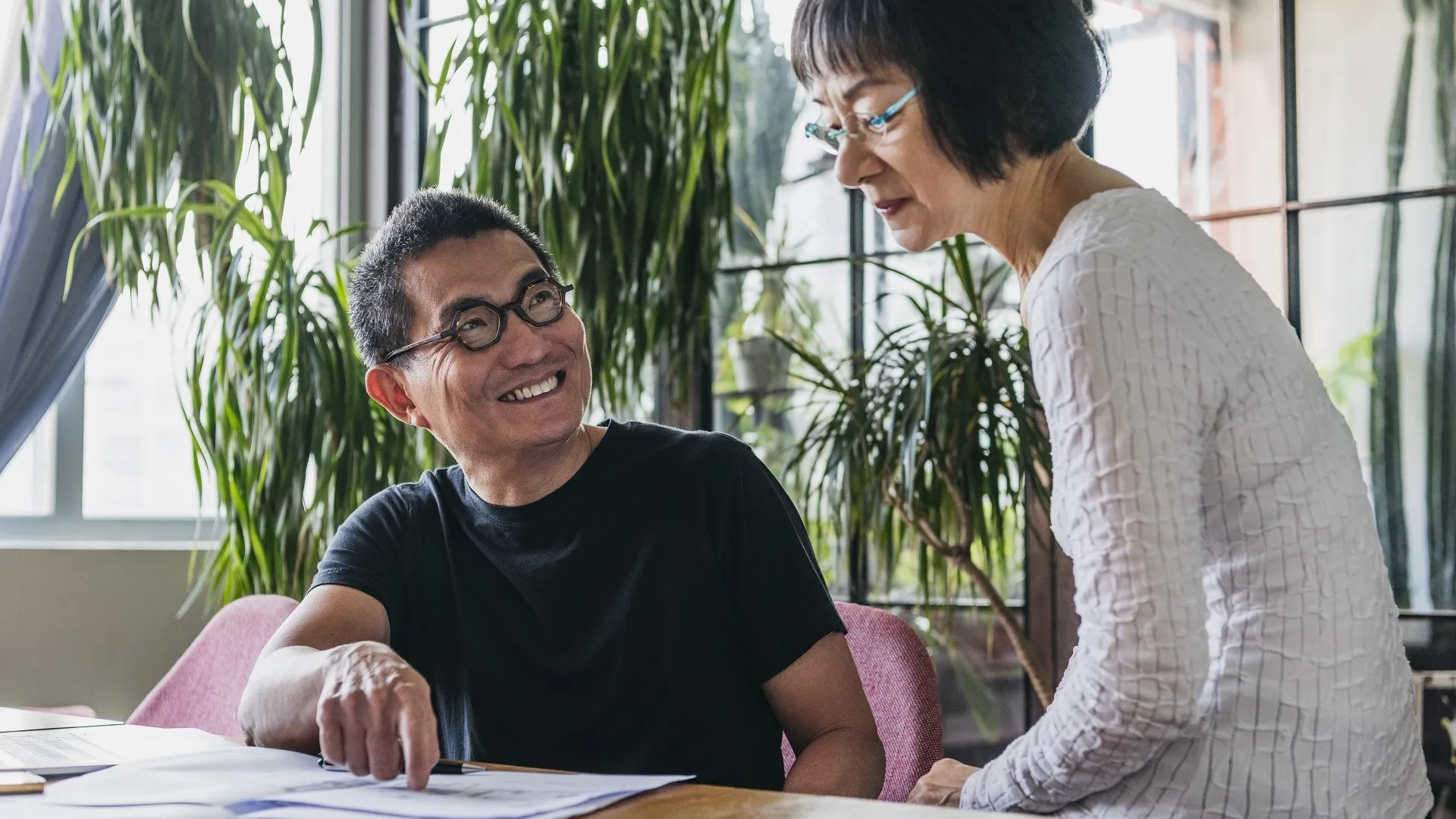 For most of the last century, 65 has been considered the standard retirement age in the United States, but that doesn't mean most Americans actually retire at that age. As recently as 1992, the…
READ MORE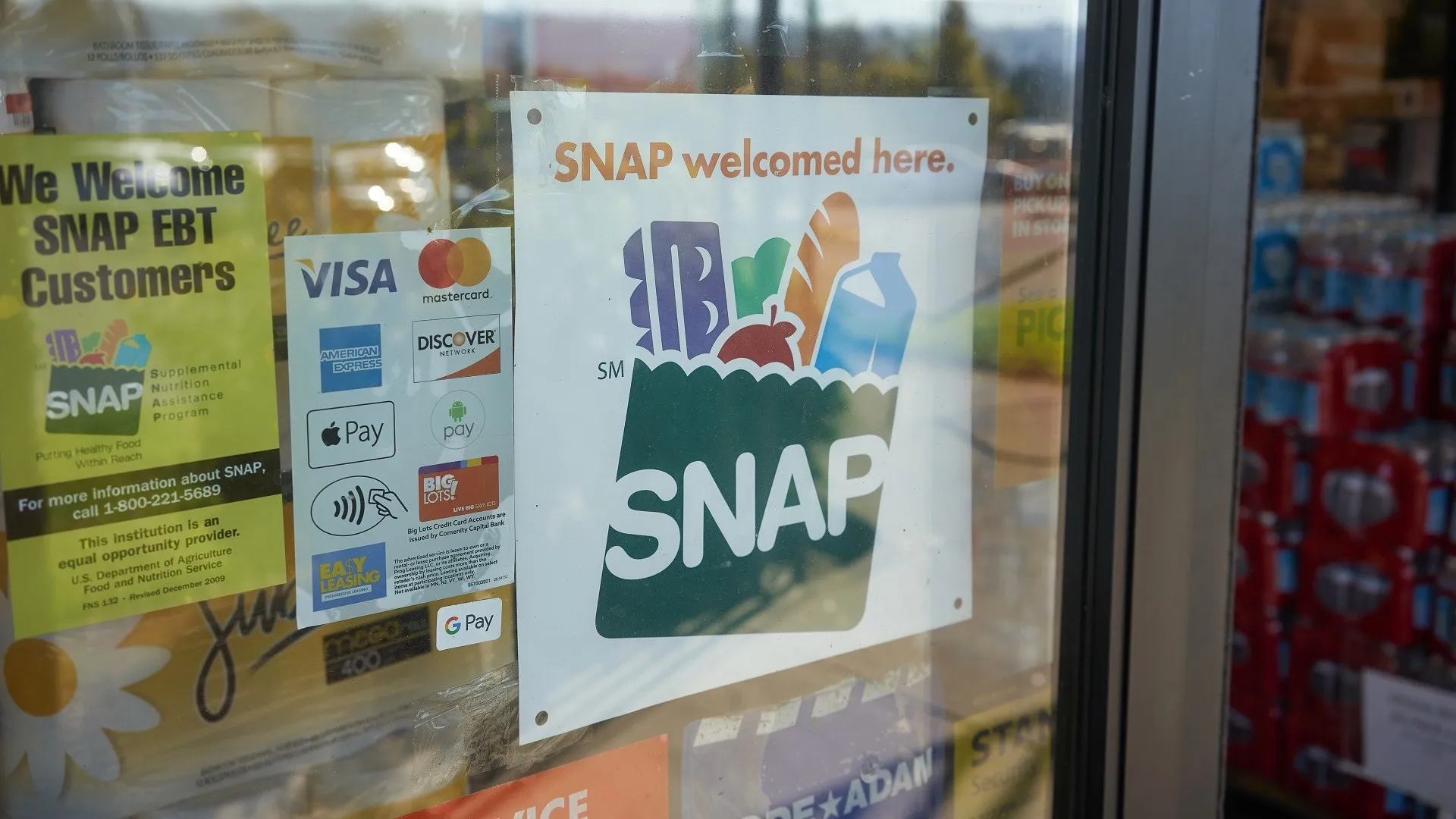 Each year, the U.S. government calculates the new maximum benefit for food stamp (Supplemental Nutritional Assistance Program, or SNAP) recipients based on inflation. SNAP Benefits: How Long Do They…
READ MORE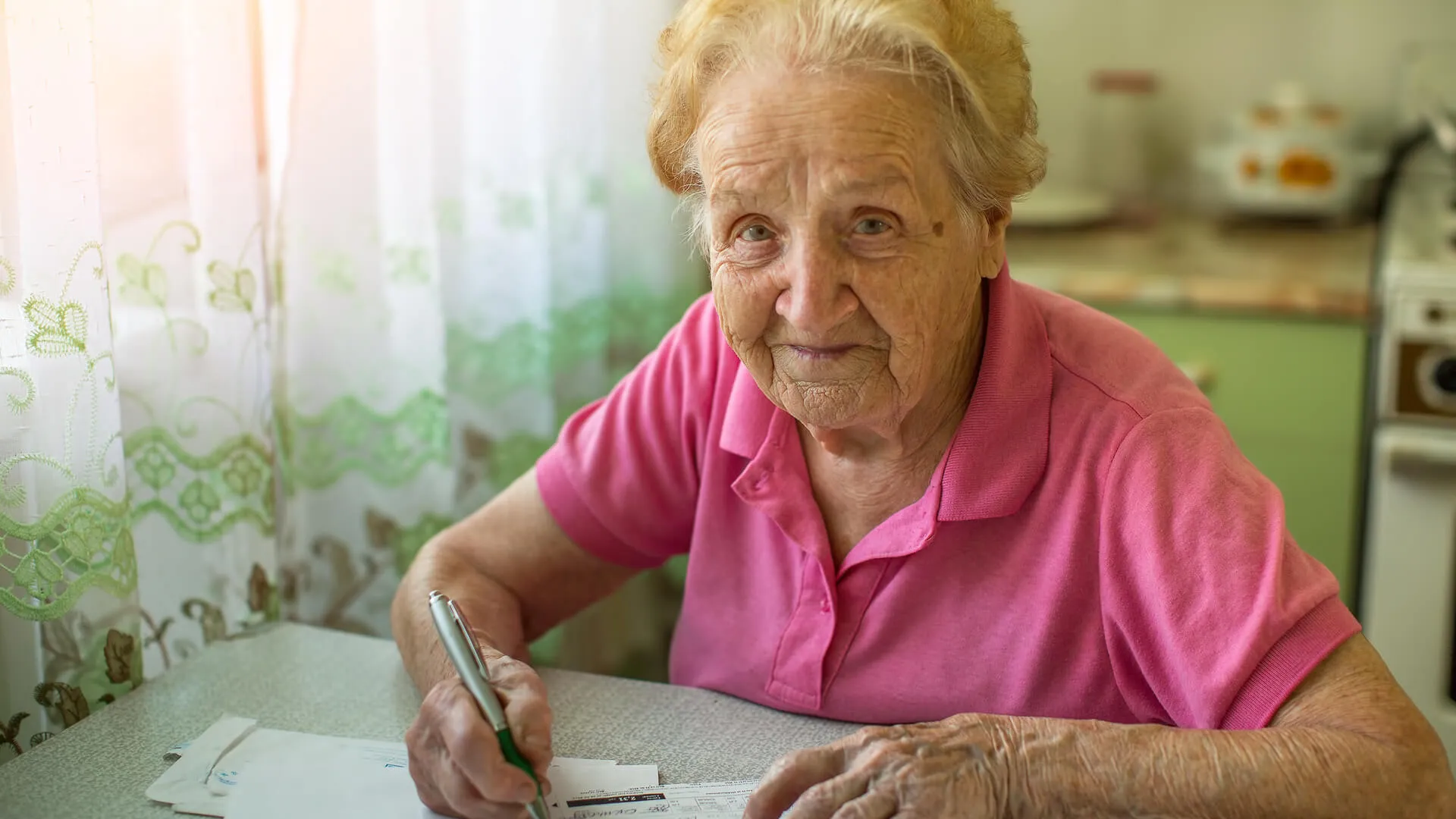 Social Security beneficiaries could see their 2023 cost-of-living adjustment hit double digits for the first time in more than four decades as inflation in the United States continues to spiral ever…
READ MORE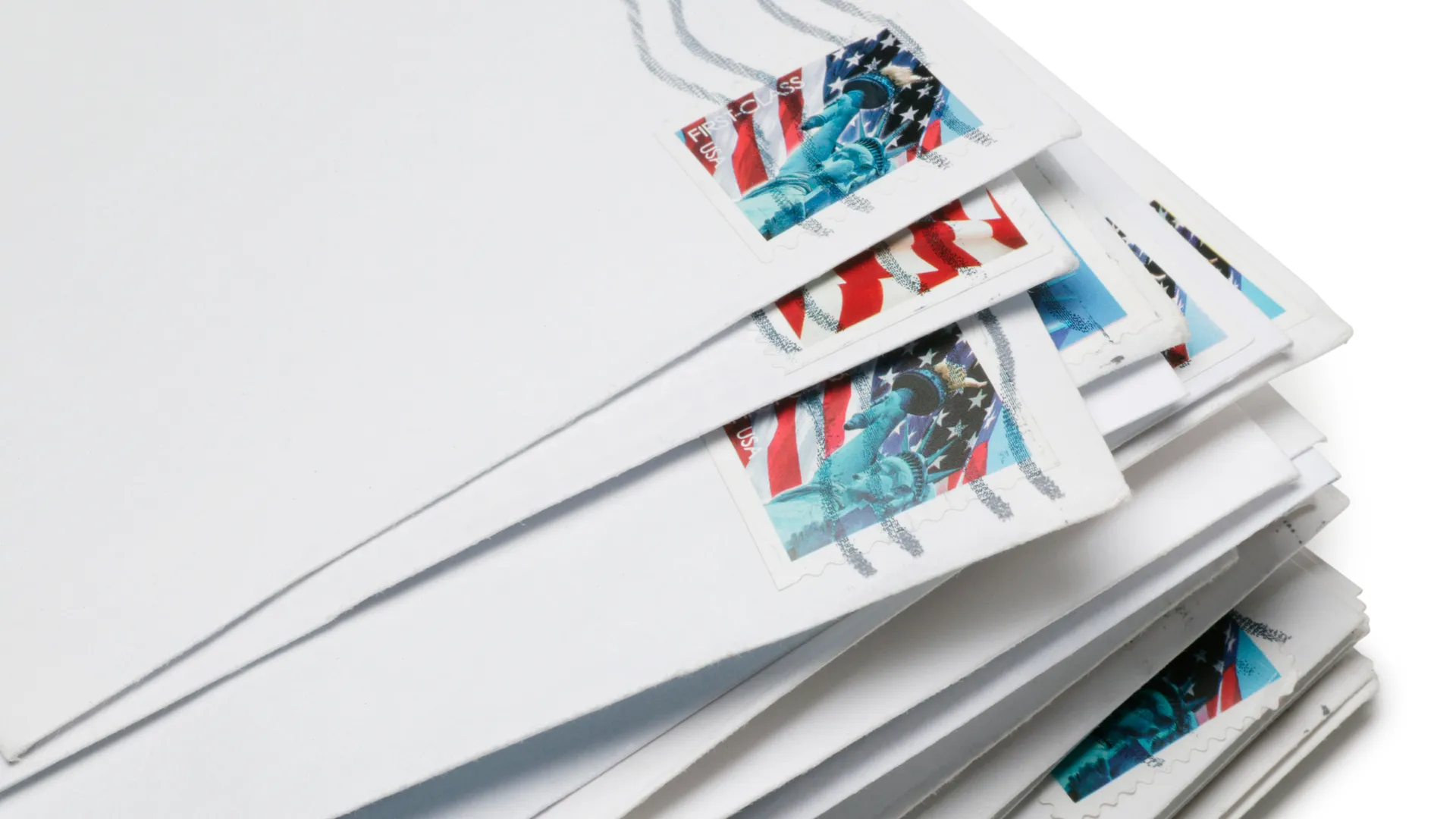 The United States Postal Service announced plans to raise the price of Forever stamps and other postage for 2023. Upon approval from the Postal Regulatory Commission, USPS says the cost of first-class…
READ MORE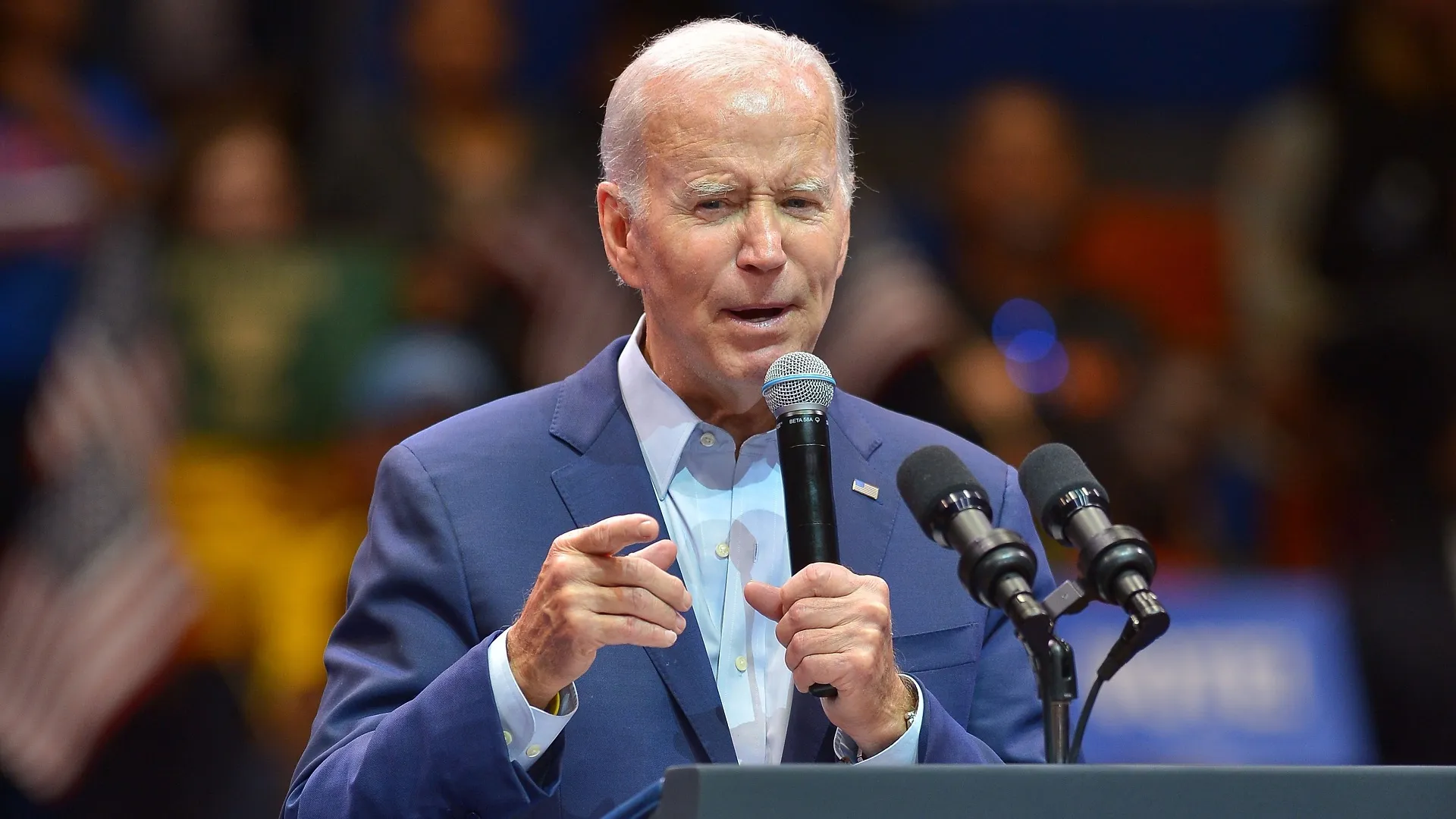 Some checks are starting to be sent to certain student loan borrowers even though, as result of a court order, the Biden administration is temporarily blocked from processing debt discharges. SNAP…
READ MORE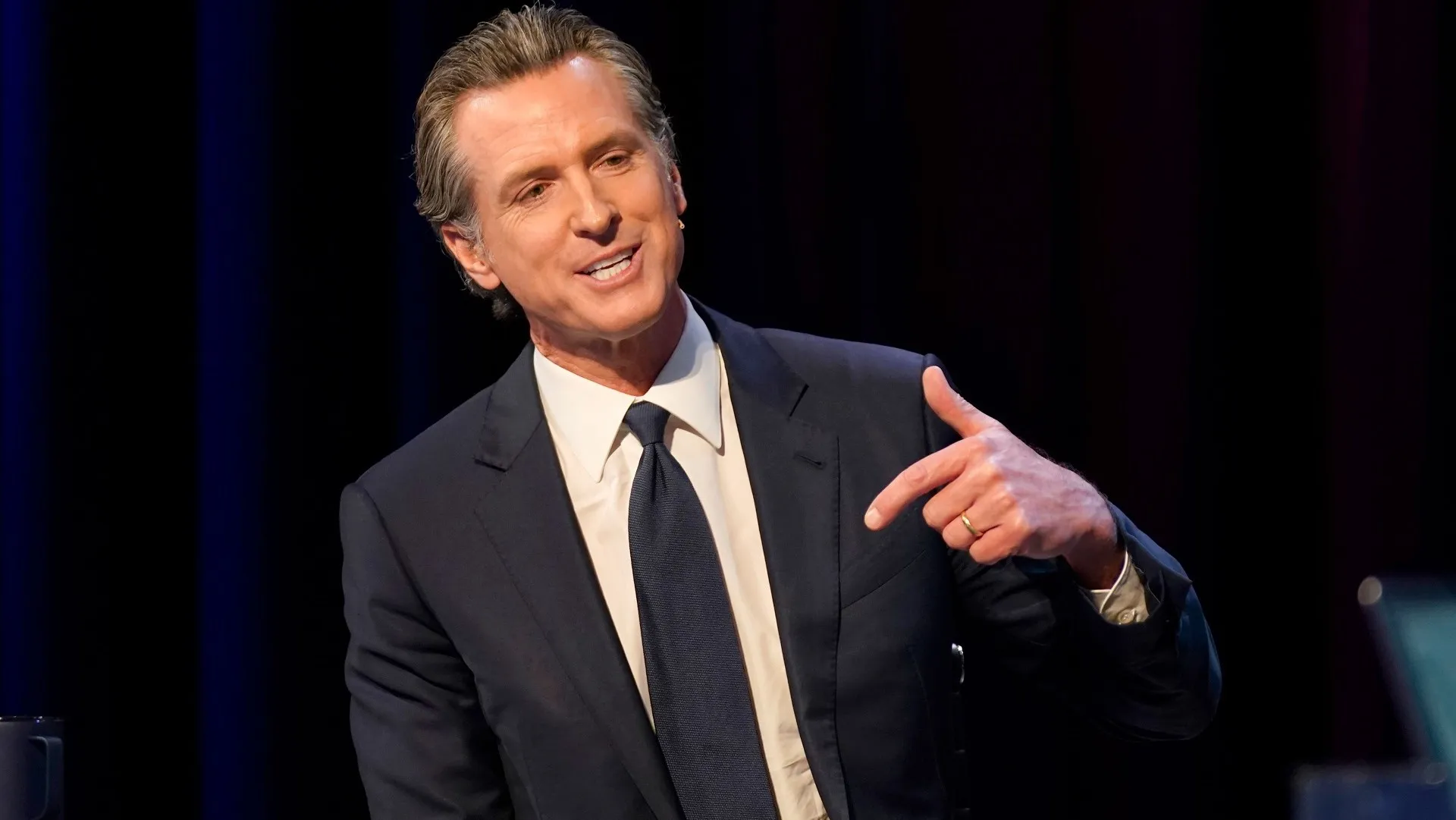 To help California residents battle inflation, the state started sending Middle-Class Tax Refund (MCTR) payments early October. However, some residents are still waiting for the one-time payments, and…
READ MORE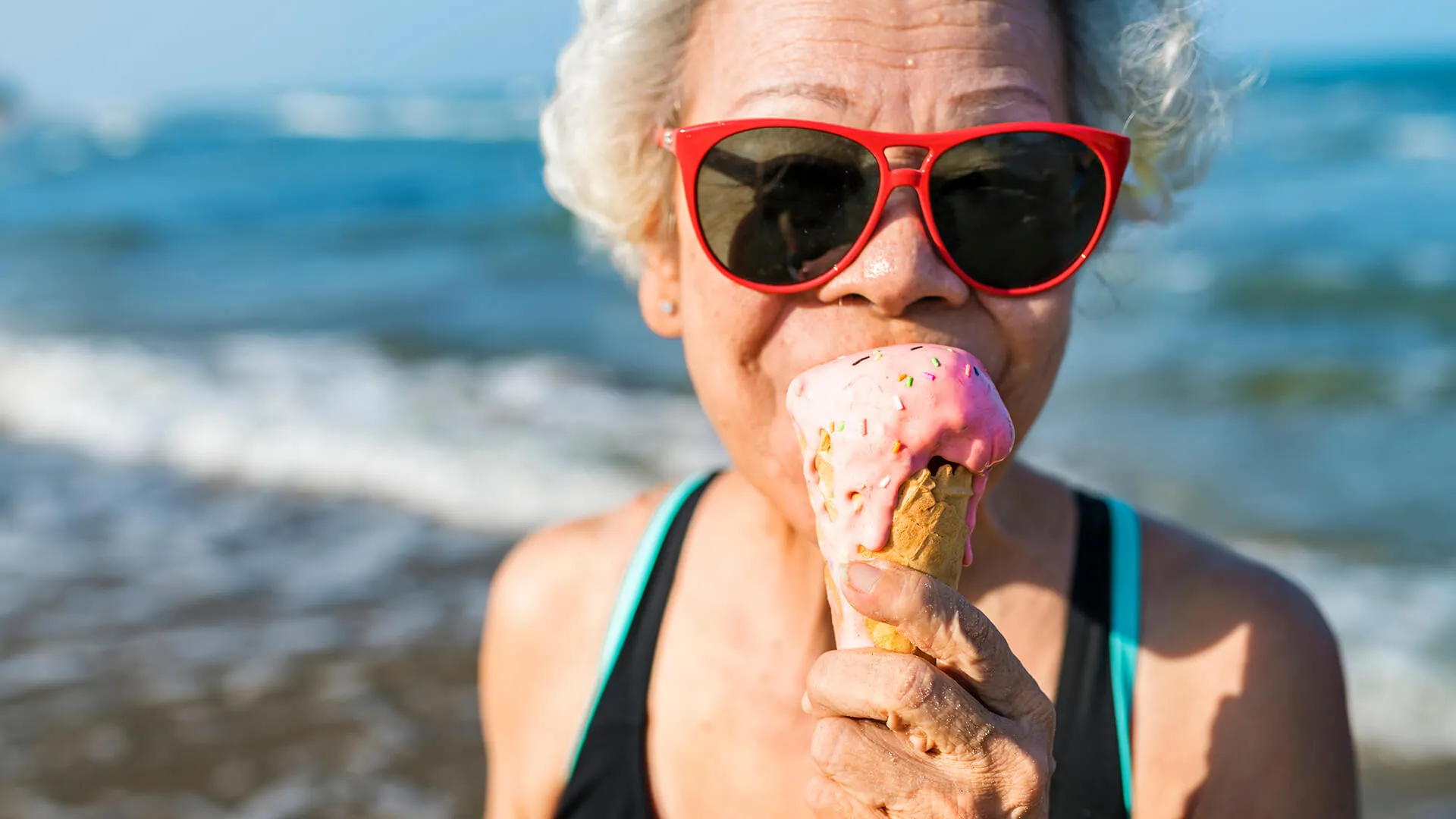 A traditional, passive retirement is fine for some, but many retirees are looking to start exciting new chapters of their lives when they stop working. Retirement at Any Age: Get Retirement Tips That…
READ MORE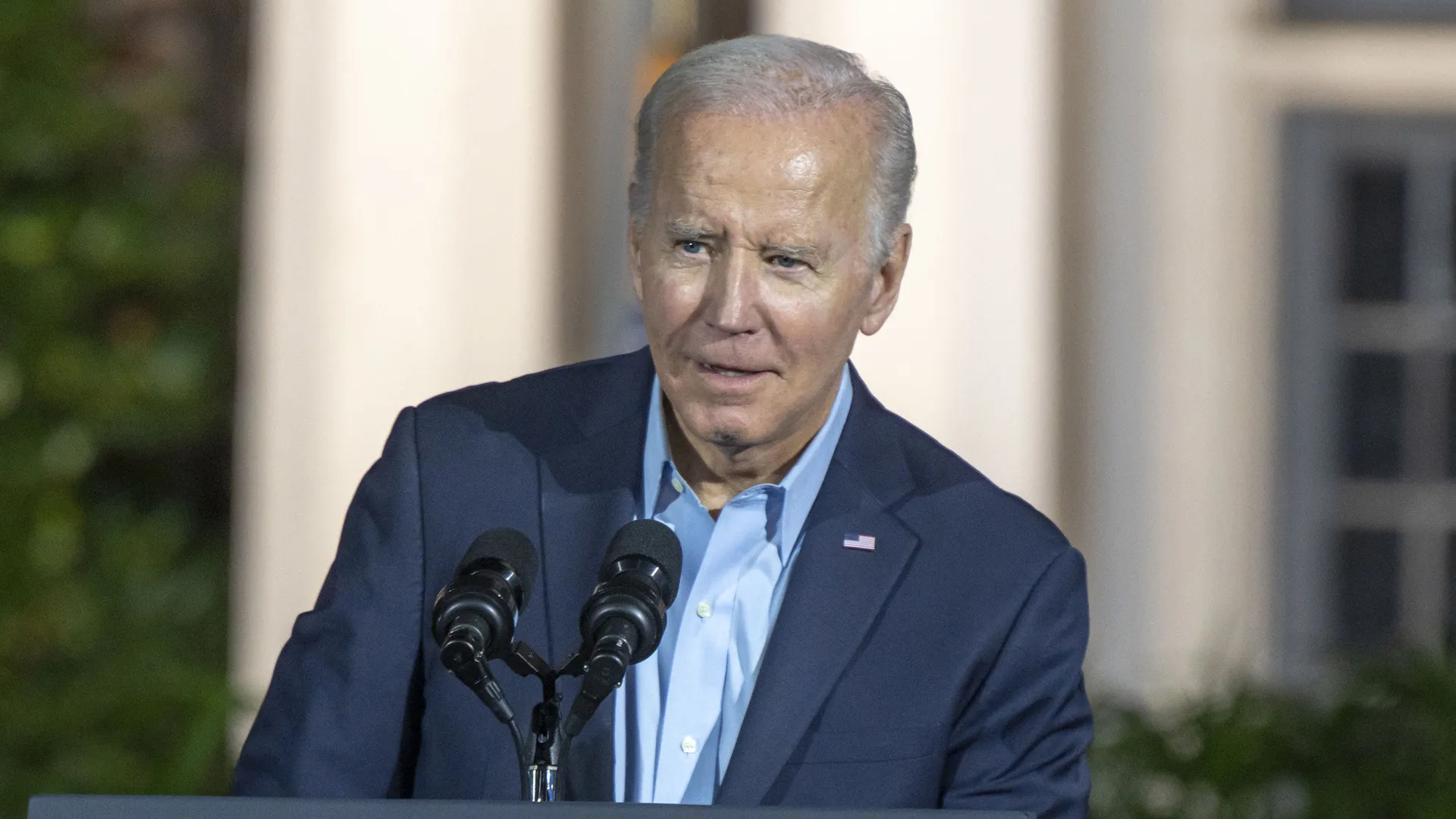 The Supreme Court has now denied another emergency application to block federal student loan forgiveness. Since the announcement of Biden's initiative to cancel $10,000 in student loans for most…
READ MORE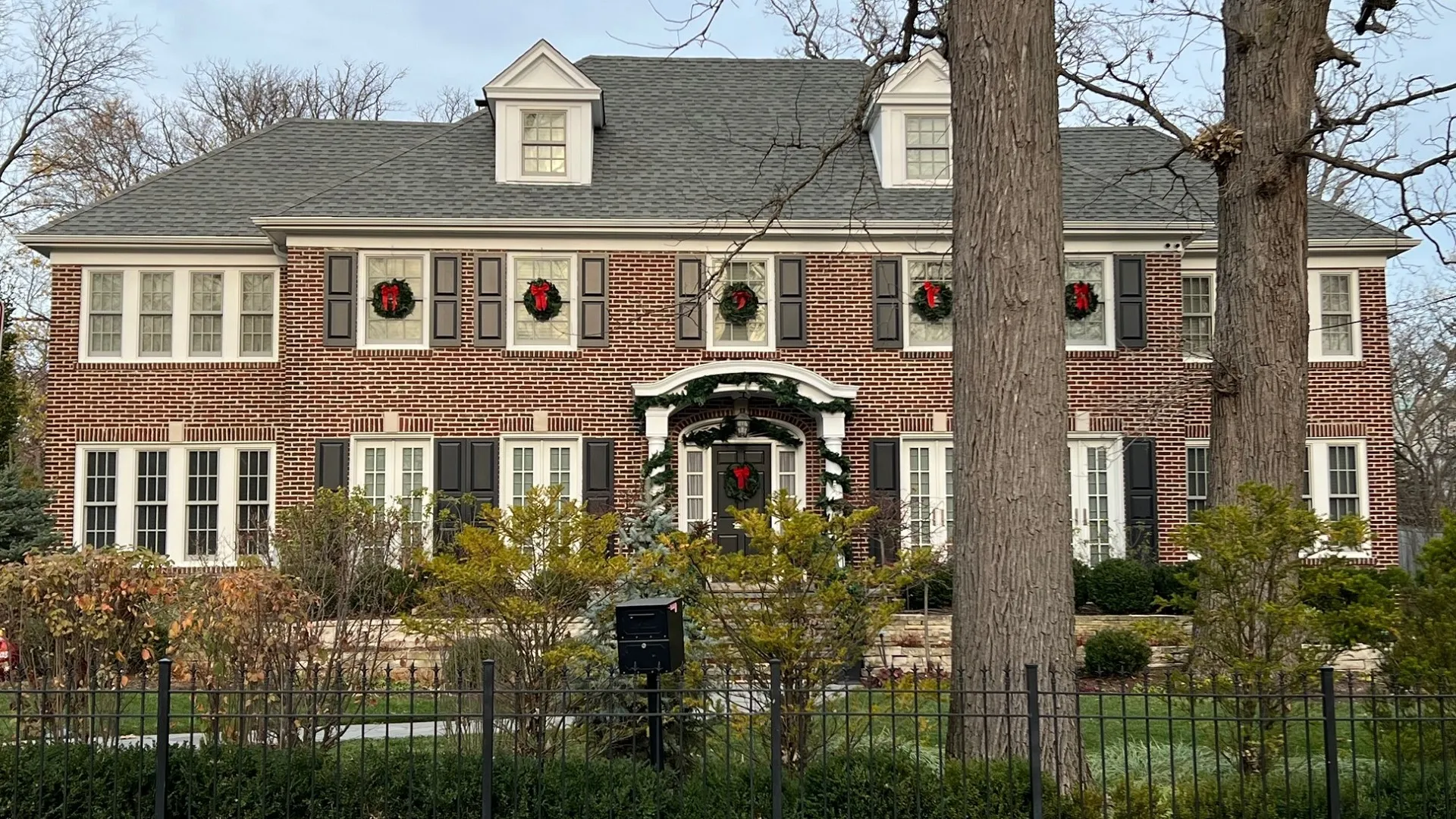 Every year around this time, as people settle into watching their favorite holiday films, there is one big question that always seems to come up without fail. Just what kind of job did Kevin…
READ MORE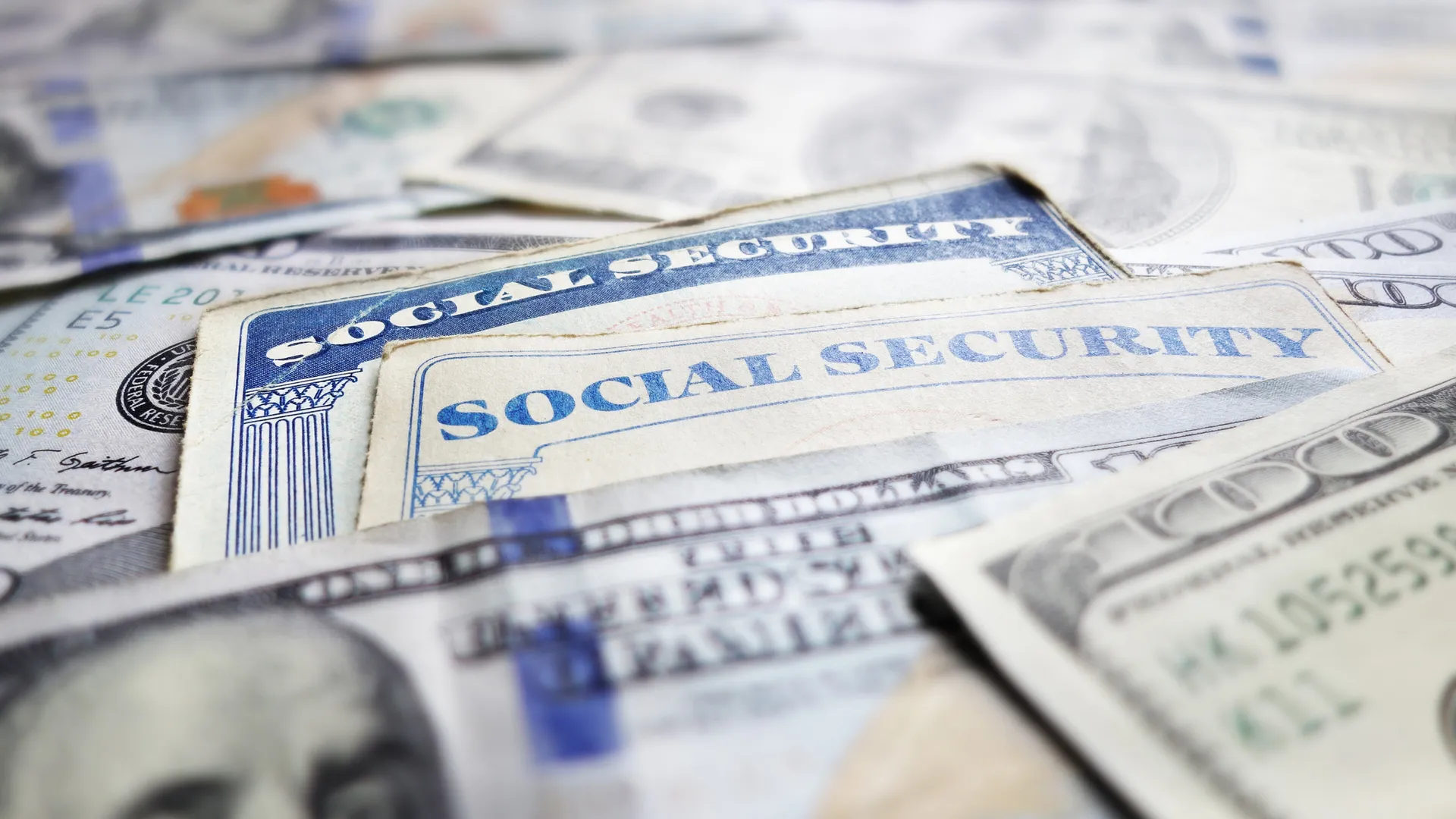 While election officials sort through the results of the 2022 midterms to determine which party will control Congress, President Joe Biden reached out an olive branch to Republicans this week –…
READ MORE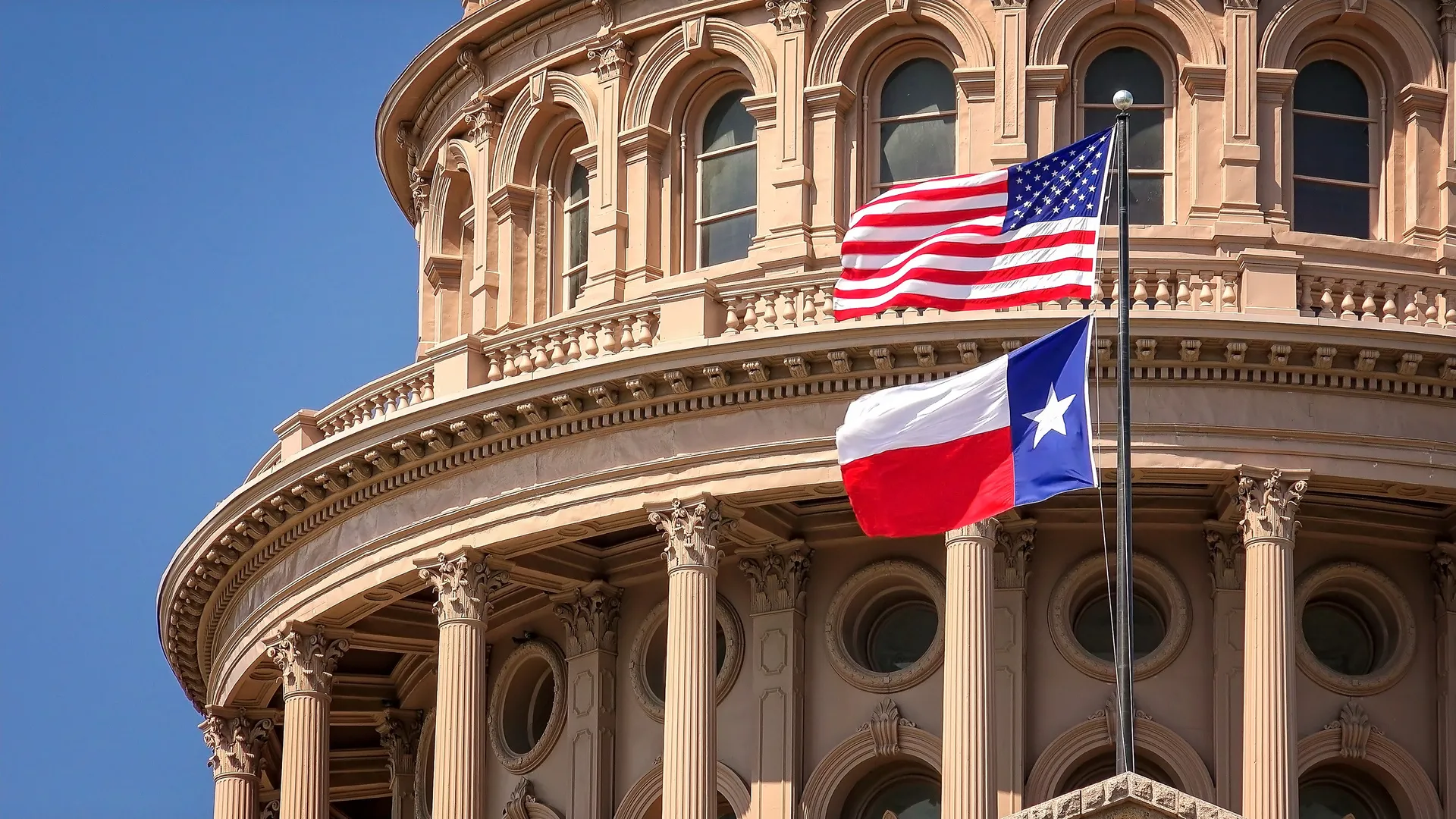 The swiftness with which the coronavirus pandemic wiped out the U.S. economy in early 2020 was breathtaking. Seemingly overnight, the U.S. unemployment rate shot up to an all-time record of 14.7% in…
READ MORE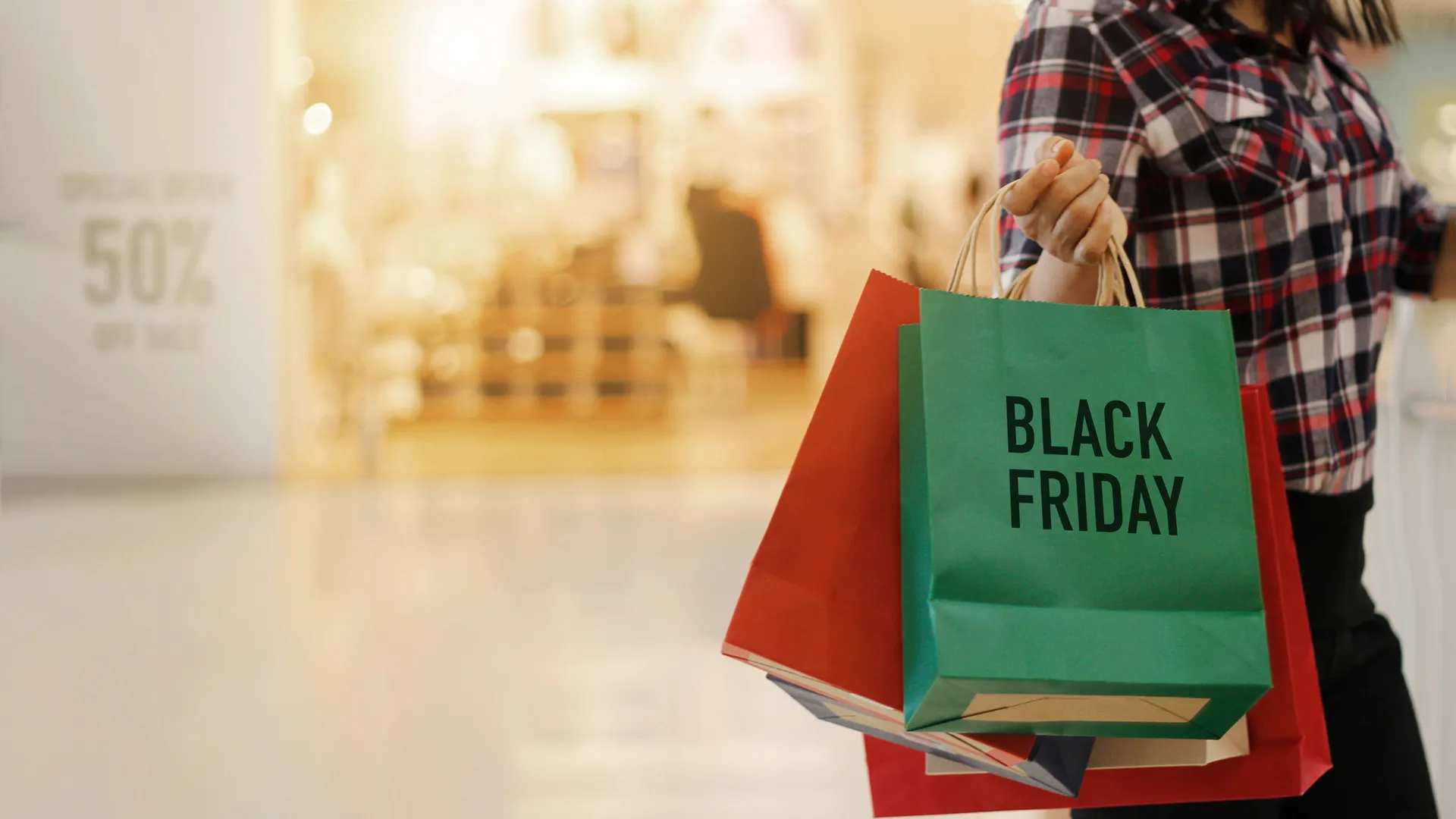 Black Friday began as a one-day event but became a weeks-long holiday tempting consumers with a myriad of ads and deals. However, with inflation at a four-decade high and Americans being financially…
READ MORE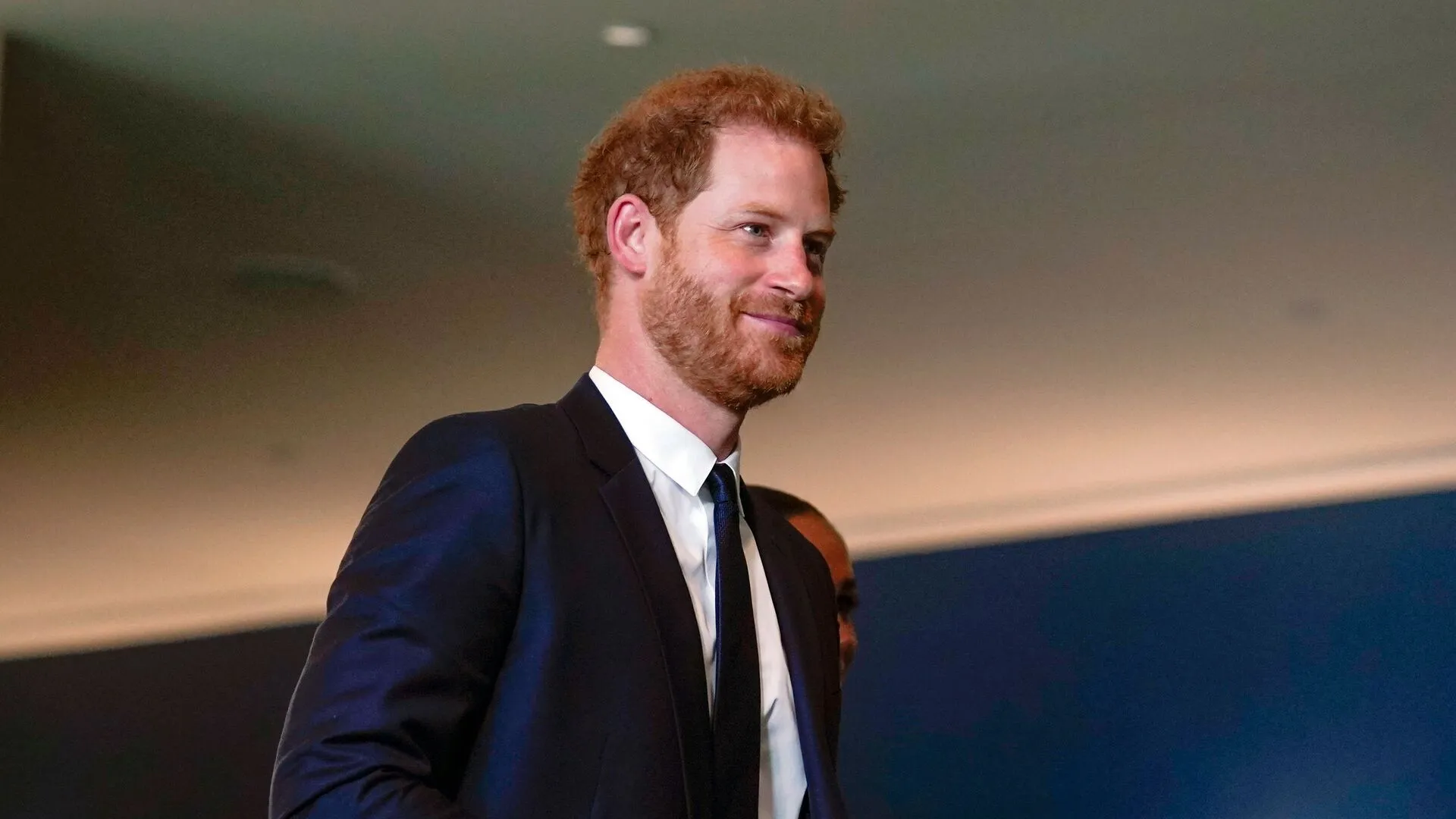 Prince Harry was born on Sept. 15, 1984, in London to King Charles III and the late Diana, Princess of Wales. Harry — whose full name is Prince Henry Charles Albert David — is the younger brother of…
READ MORE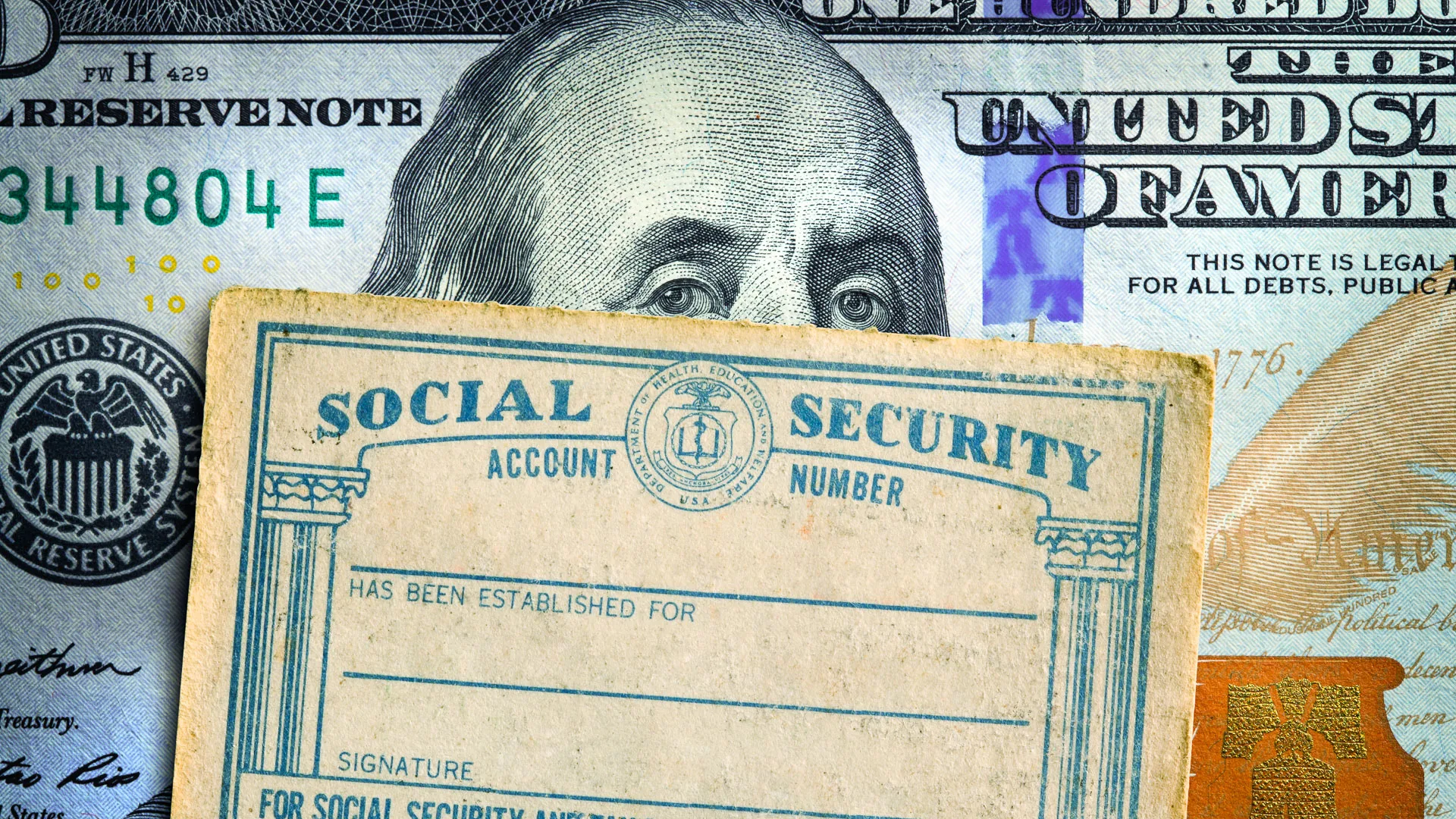 The future of Social Security remains uncertain, forcing people to ask questions like, "Will Social Security run out?" According to the 2021 annual report from the Social Security board of trustees,…
READ MORE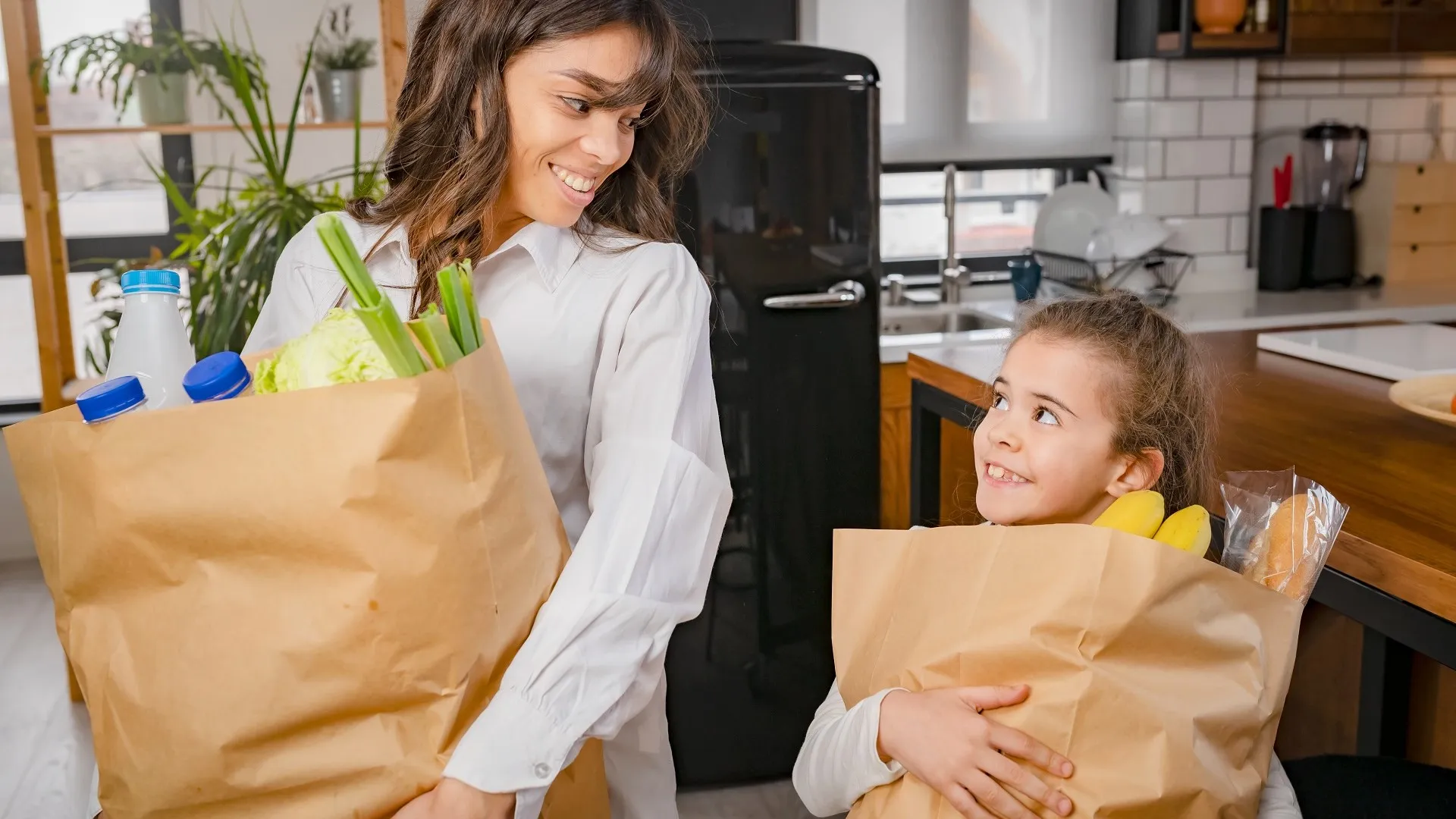 Americans who apply for federal Supplementary Nutrition Assistance Program benefits are required to meet an extended set of eligibility criteria to qualify, and one of those has to do with income….
READ MORE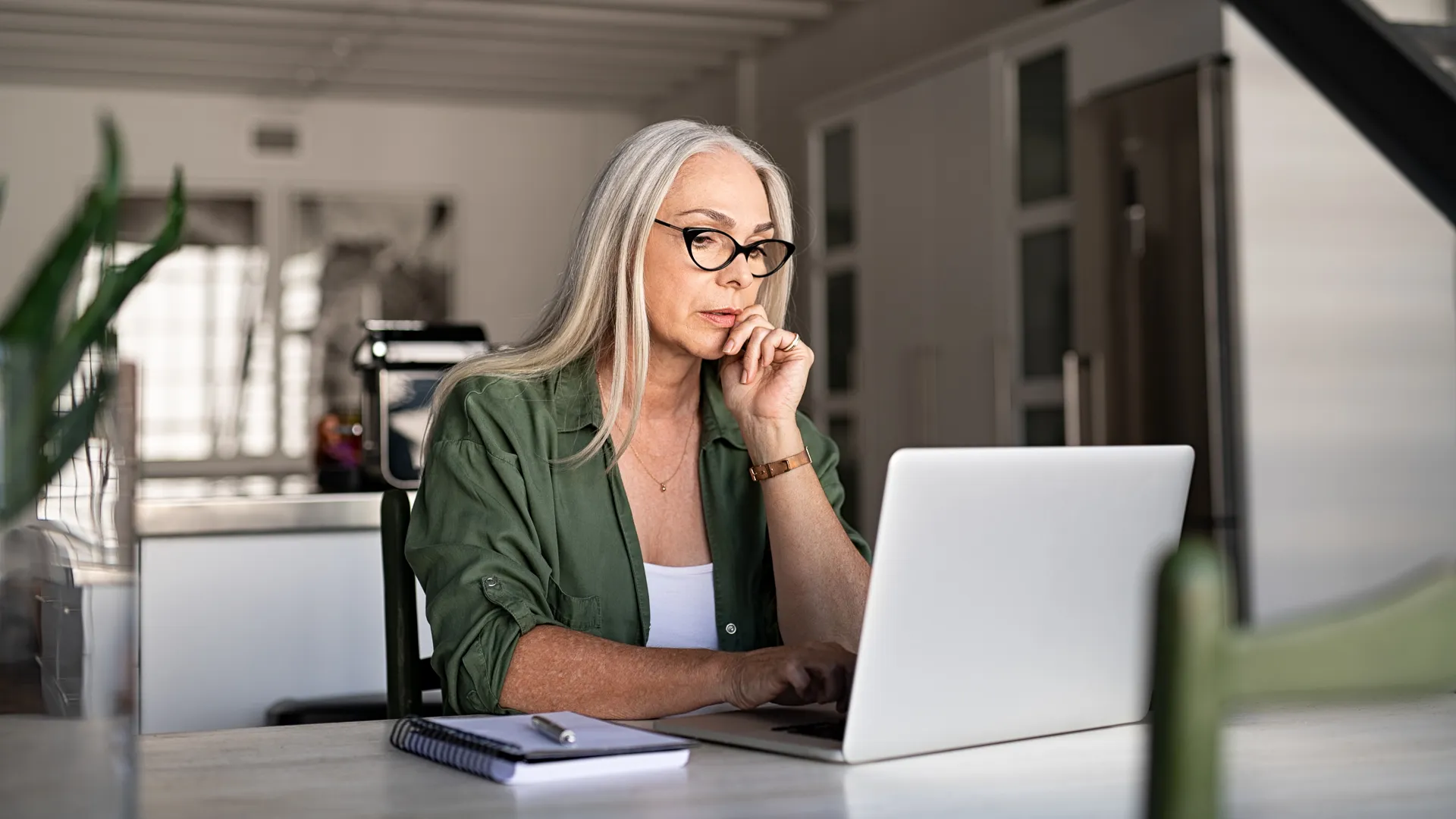 One of the top trending stories surrounding Social Security is whether the program will run out of money, and when. The long answer is complicated. But the short answer is that Social Security will…
READ MORE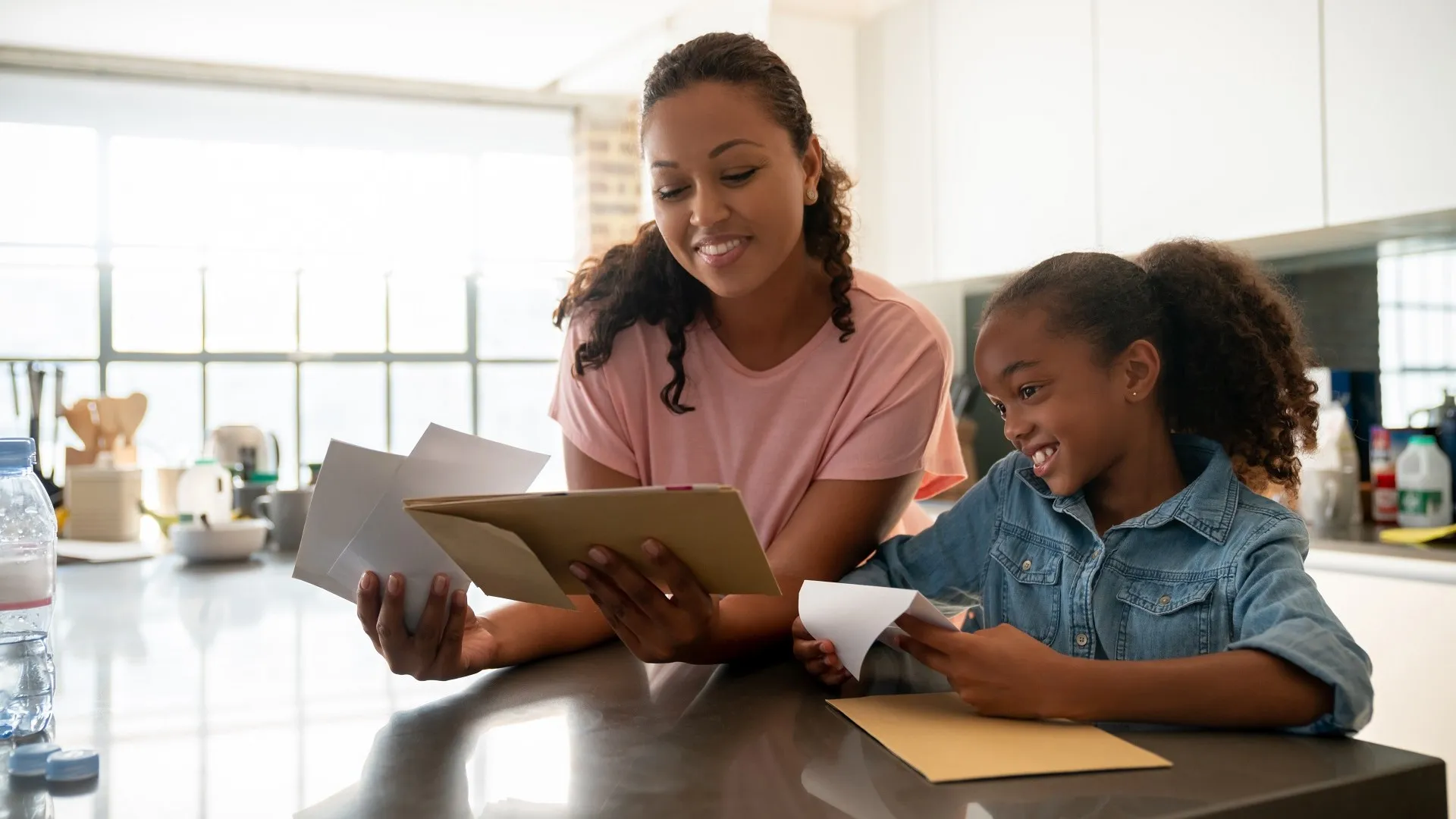 As inflation continues to impact many individuals and families across America, some states are still rolling out stimulus payments to help offset the financial effects, including three key spots in…
READ MORE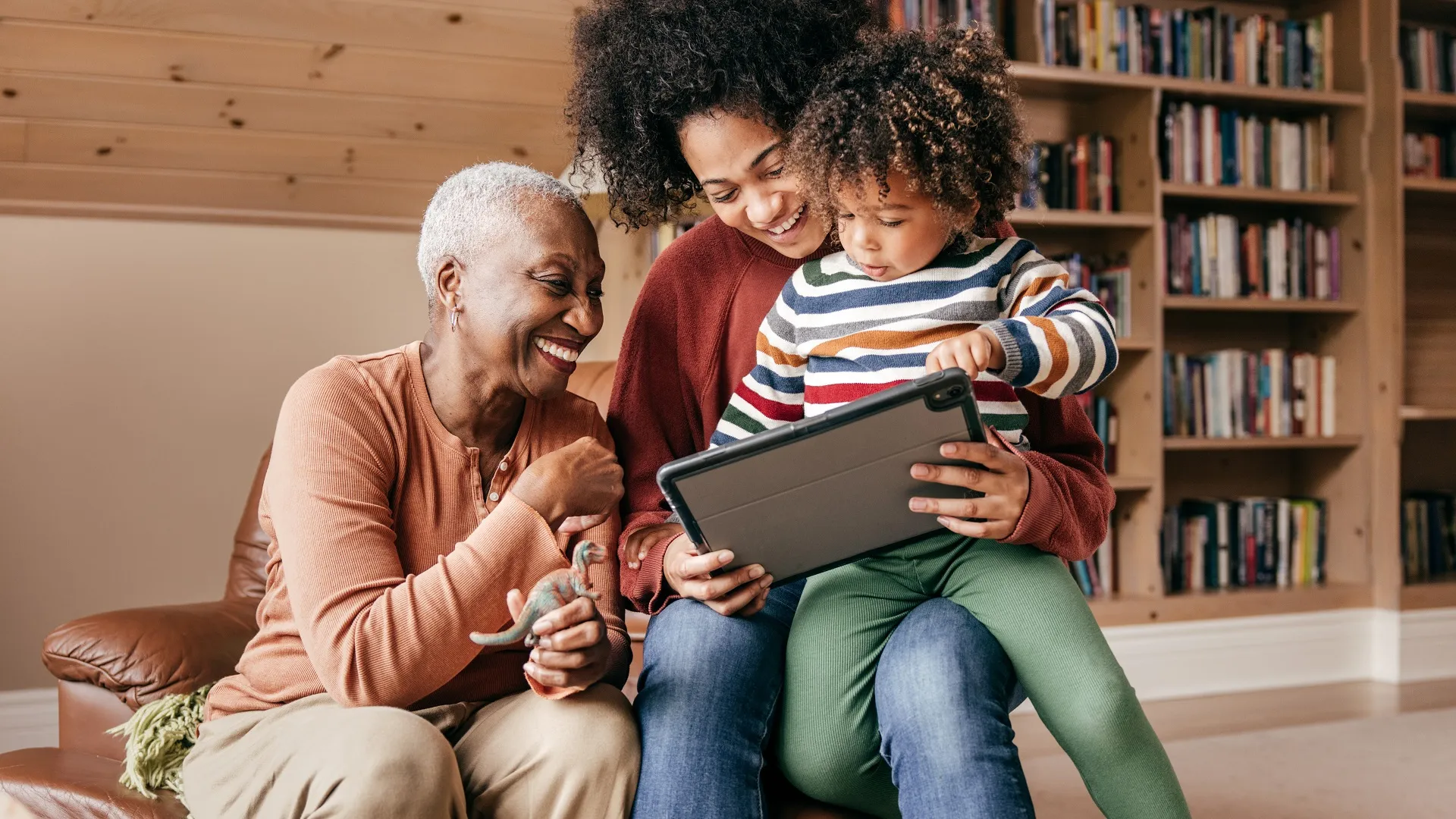 Supplemental Security Income (SSI) payments will be back on a normal schedule in November 2022 after two straight months of outliers. SSI benefits are usually paid on the 1st of the month unless the…
READ MORE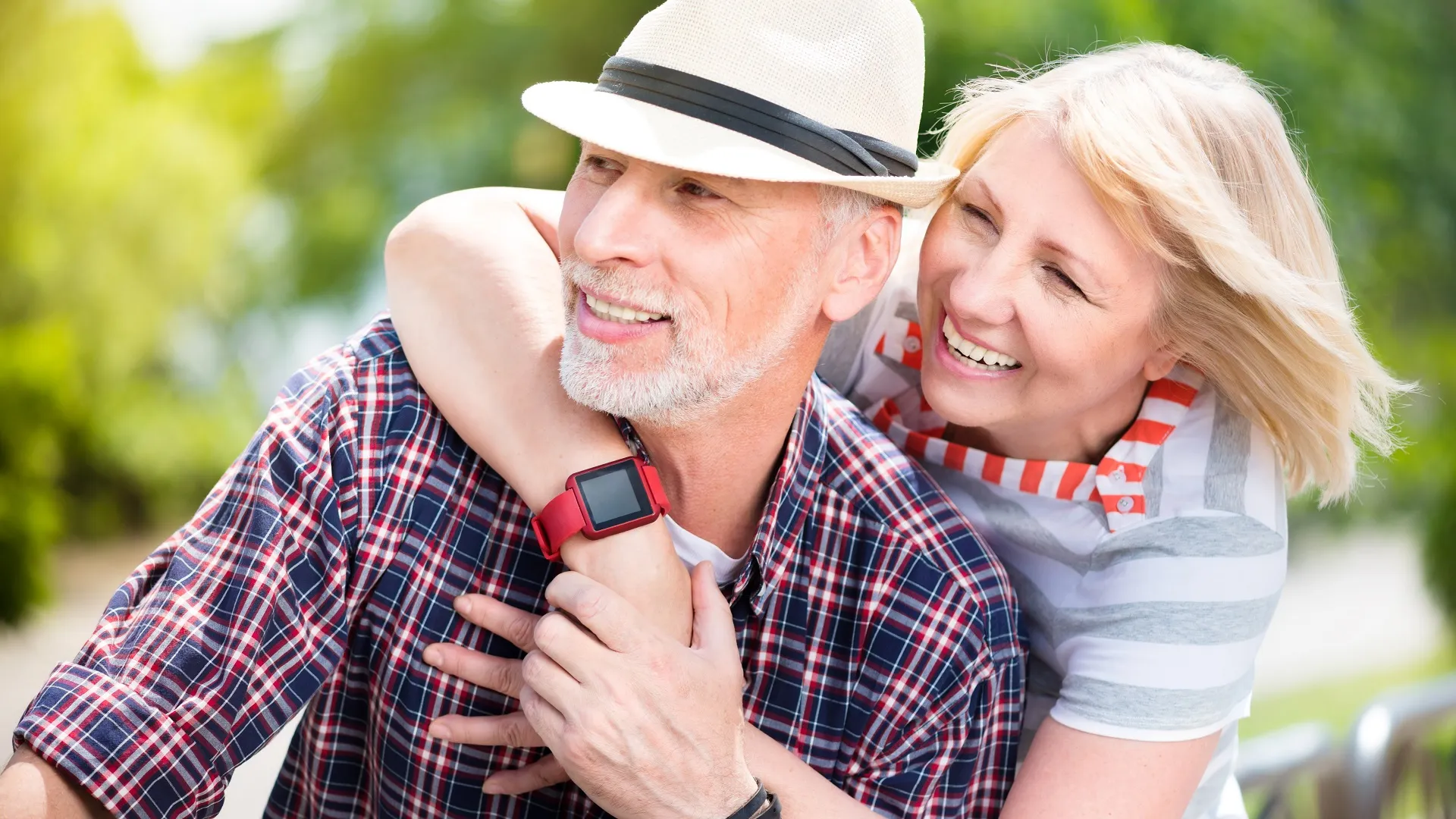 Some people start thinking about retirement soon after beginning their first full-time job, and it's certainly never too early to begin planning for it. Social Security: Considering Taking Benefits…
READ MORE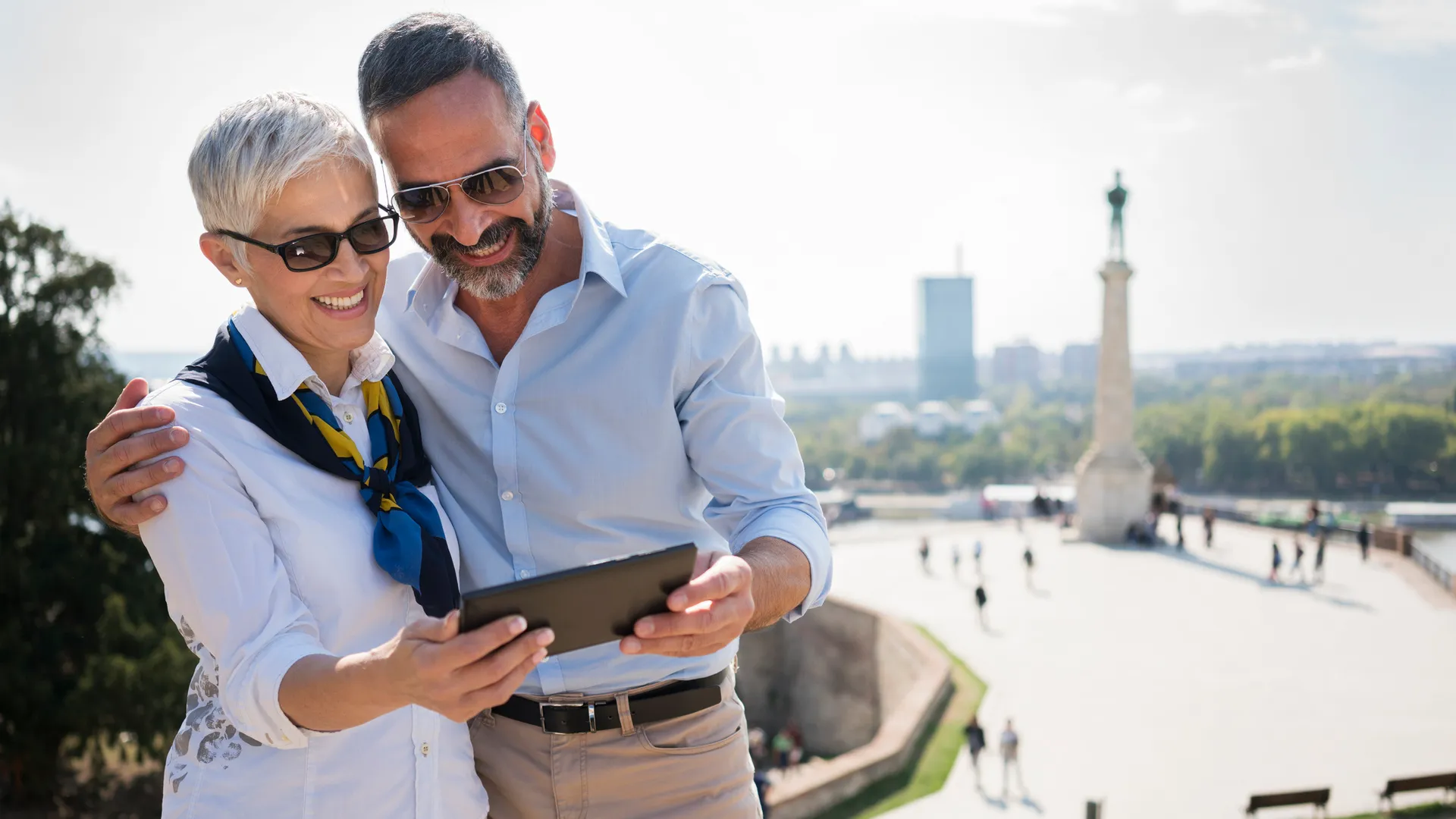 If you're eligible to receive Social Security benefits, you may receive your payments outside of the U.S. However, the Social Security Administration has noted that there are countries to which they…
READ MORE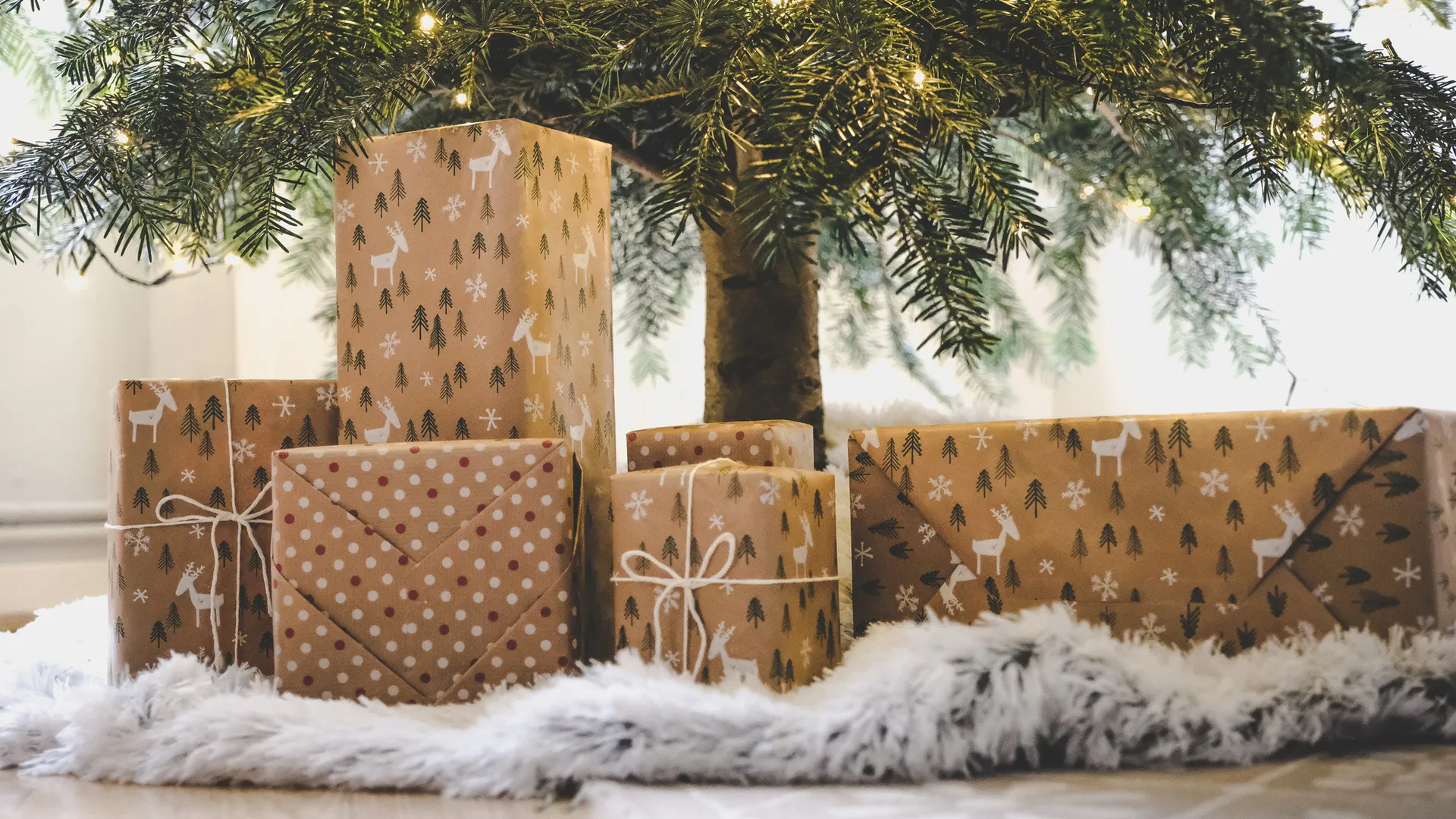 Inflation and an unpredictable economic future have resulted in Americans being more discerning about their spending, especially during the busiest and most expensive time of the year. As prices and…
READ MORE