Small Business Spotlight 2022
Spread the Word
Share with your friends and help a small business!
Featured Stories from the 2021 Small Business Spotlight on GOBankingRates
Related Articles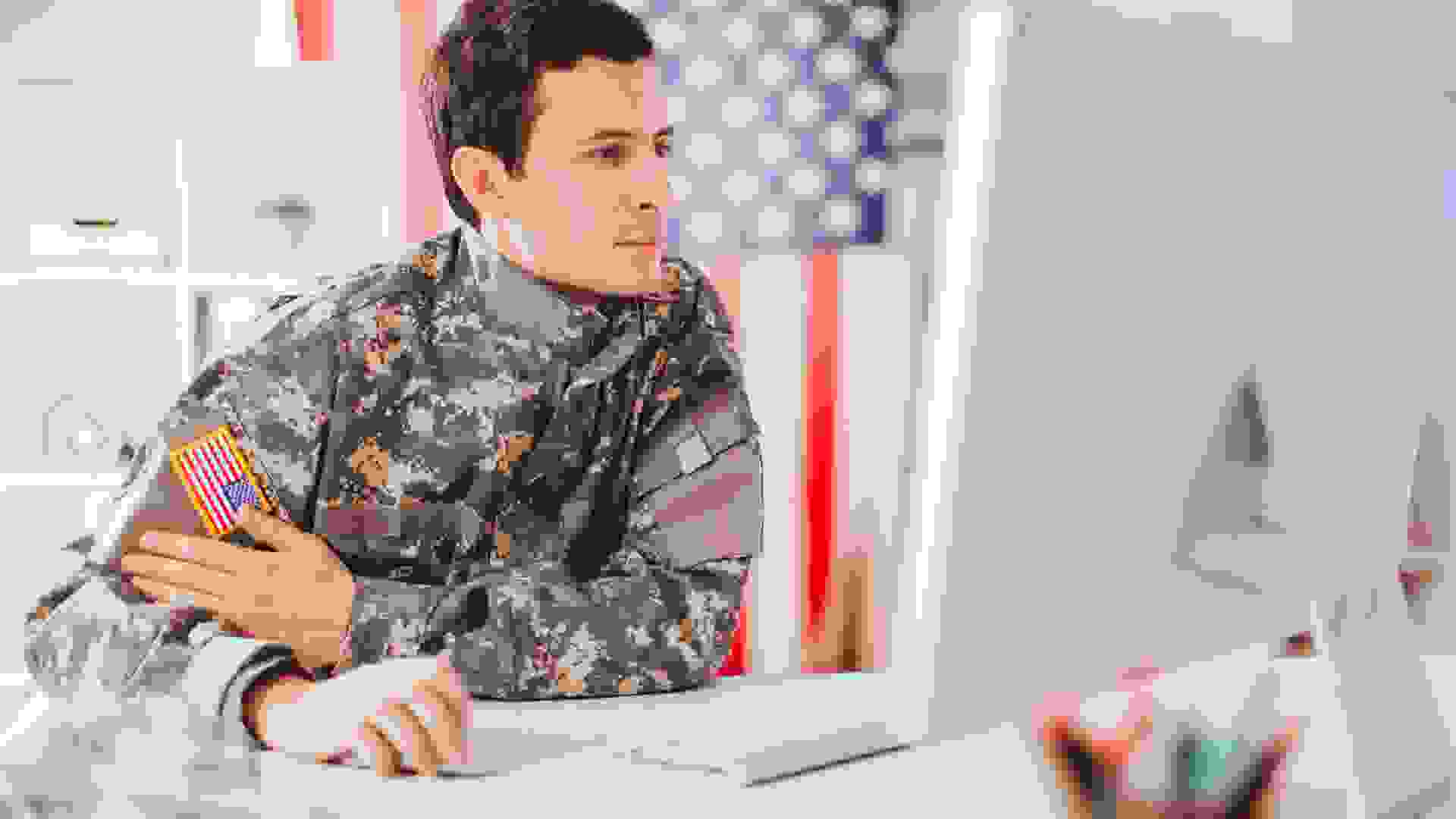 Save For Your Future
Sponsors of
Save For Your Future
Sponsors of
The Latest from GOBankingRates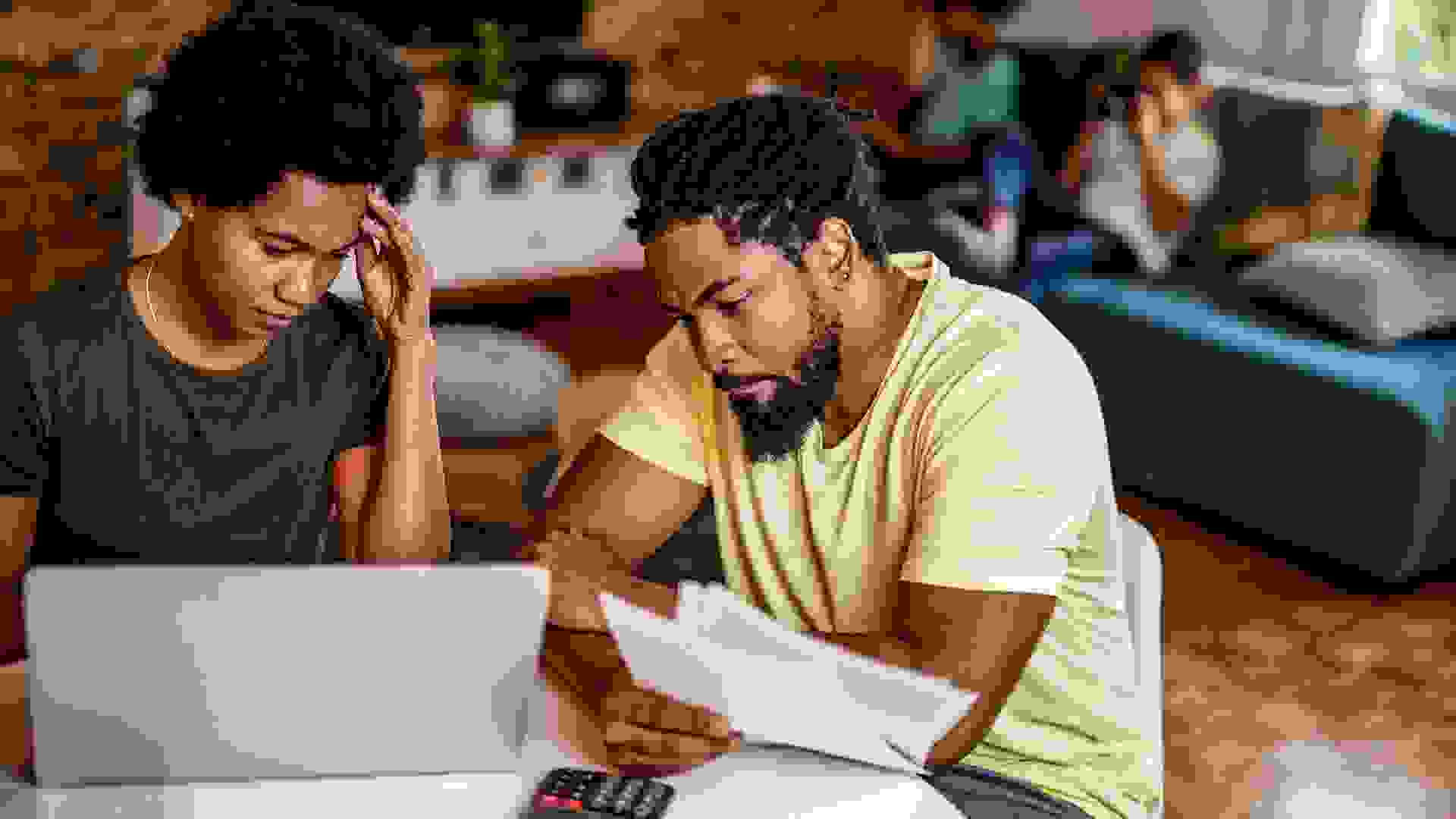 A coalition of tenant unions, community organizations and legal groups is asking the Biden administration to take more action to fight rent inflation — which they are calling a "national emergency."…
READ MORE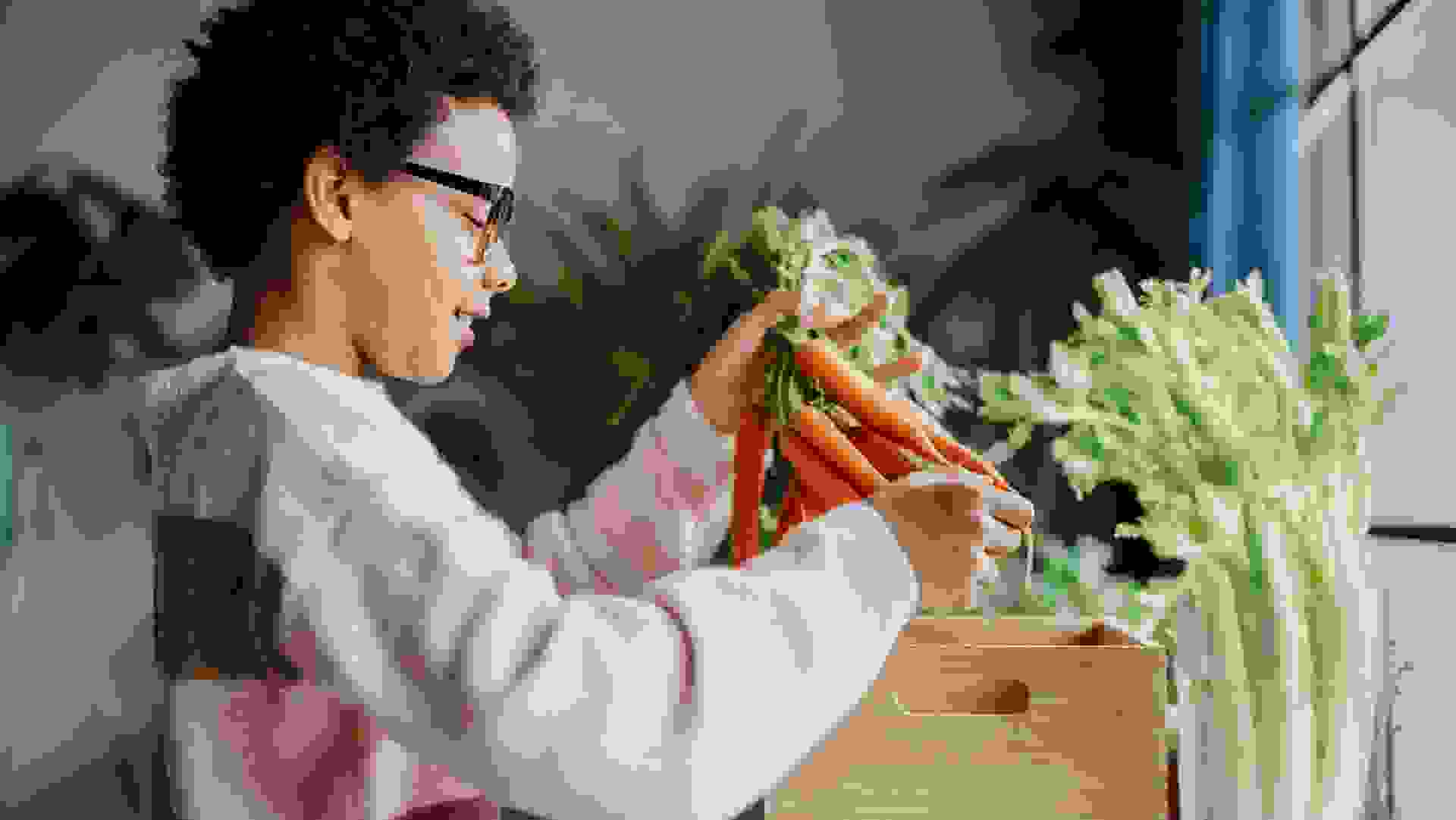 CalFresh, California's version of SNAP, provides monthly food assistance to low-income households that meet eligibility guidelines. Benefits are distributed monthly to CalFresh accounts linked to…
READ MORE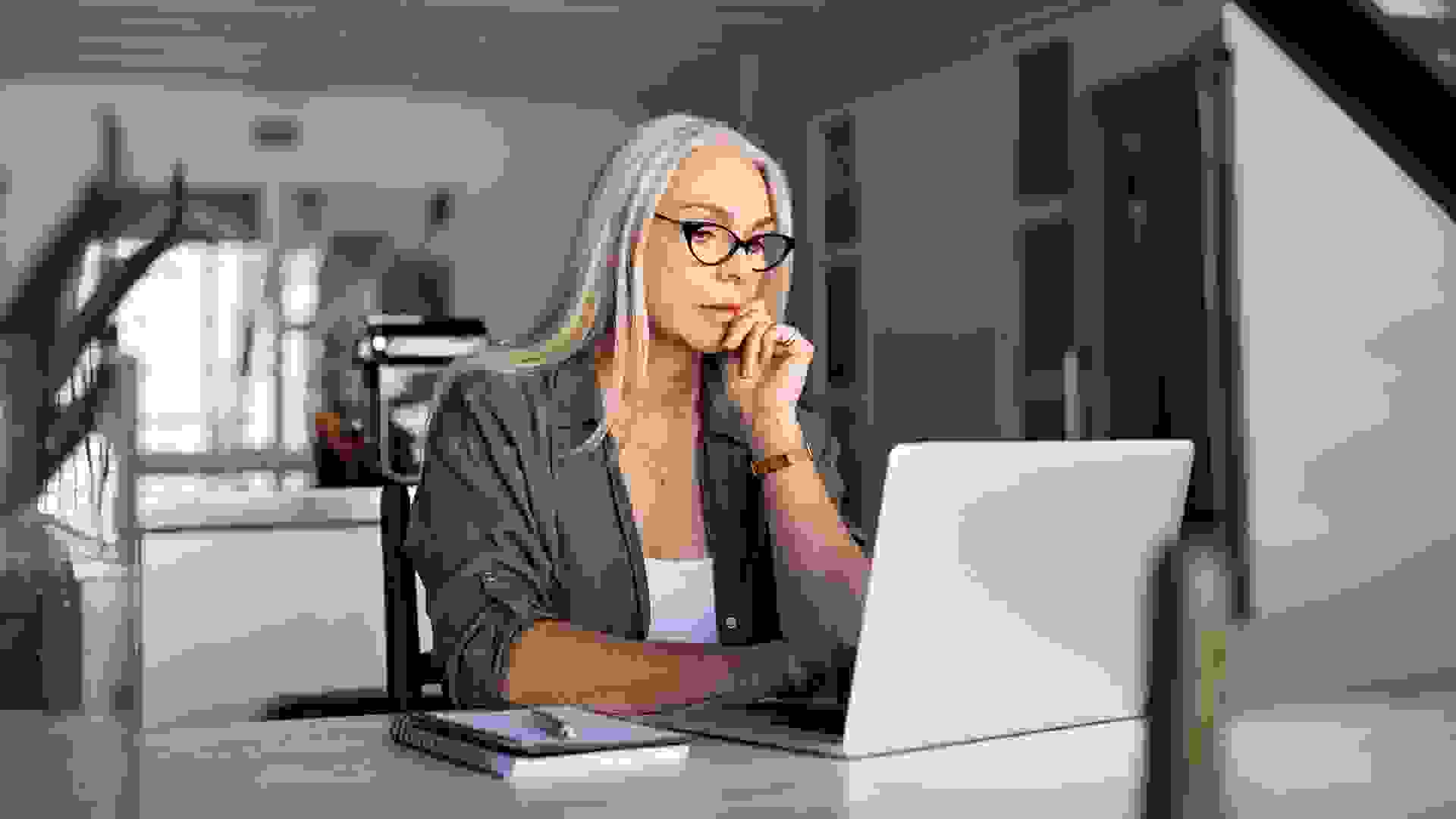 All financial plans are important, but Social Security benefits play a profound role in preventing elderly poverty and are paid out at an important stage in a worker's life. With that in mind, it pays…
READ MORE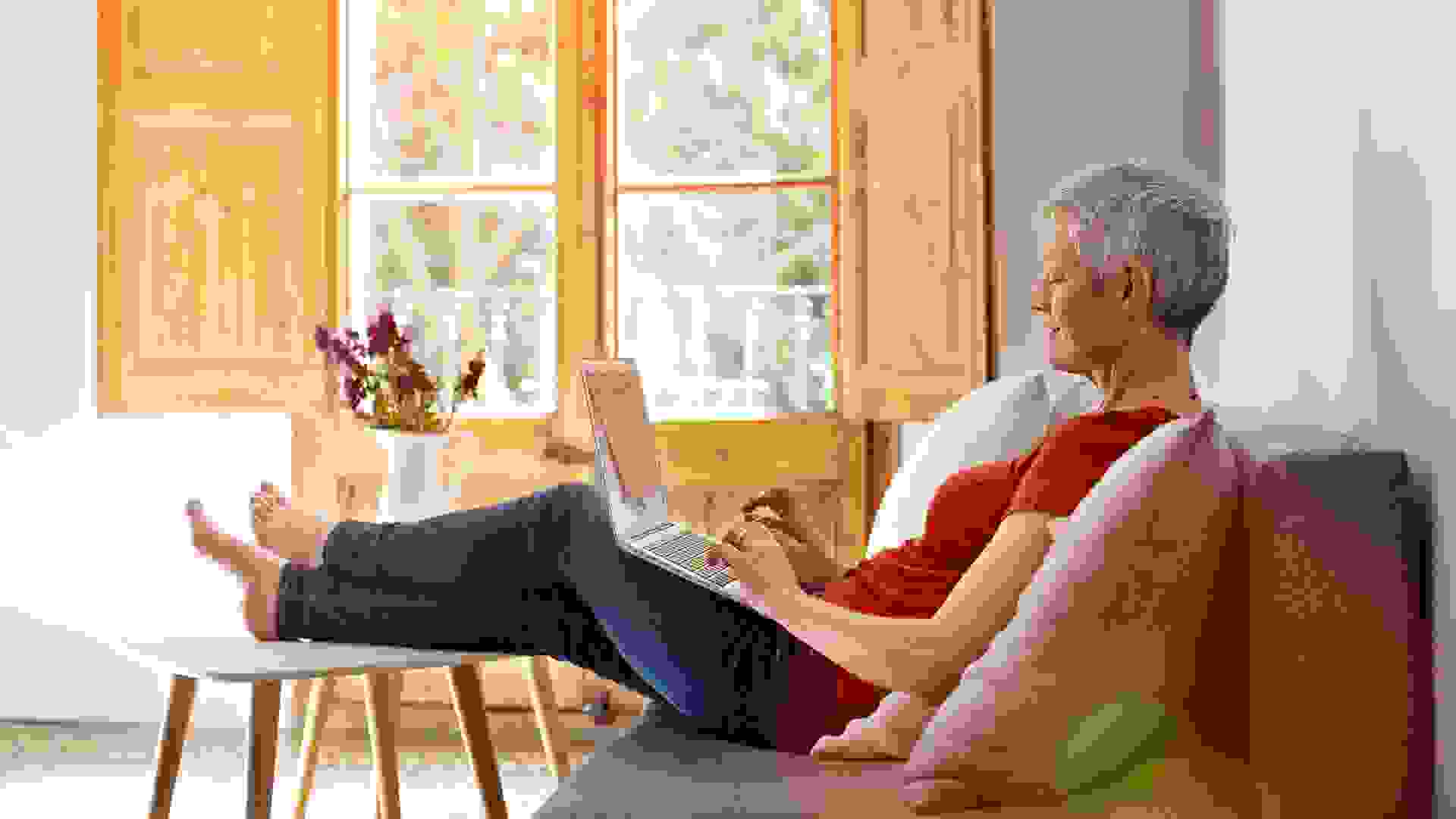 One of the reasons Social Security checks can cover bills for some retirees and not others is because benefits are based on income earned before retirement. The more you earn working, the more you pay…
READ MORE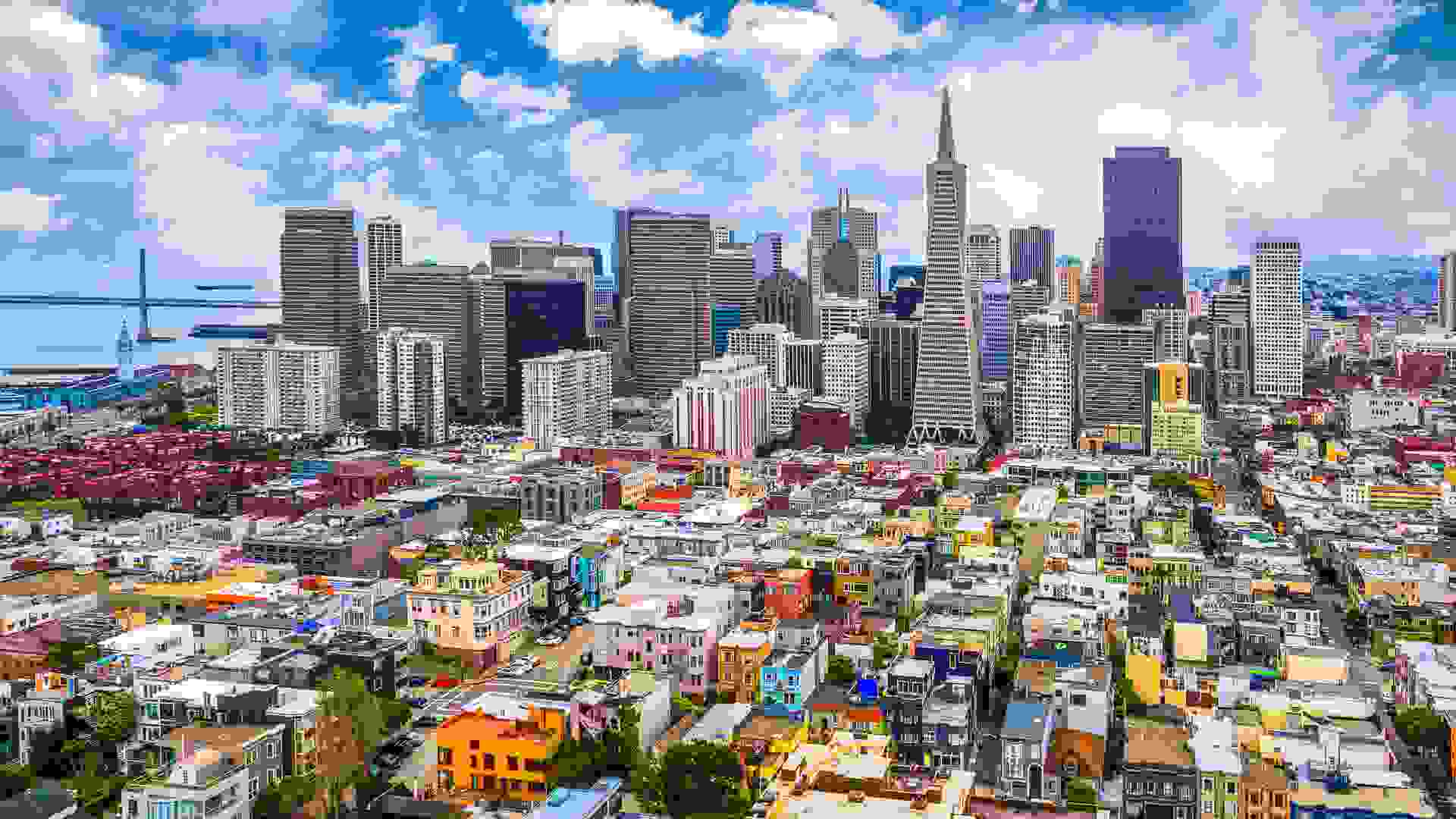 The housing market has been slowing down because of higher mortgages, interest rates and a red-hot inflation. Now, new homebuyers are also choosing to relocate as housing costs are becoming too…
READ MORE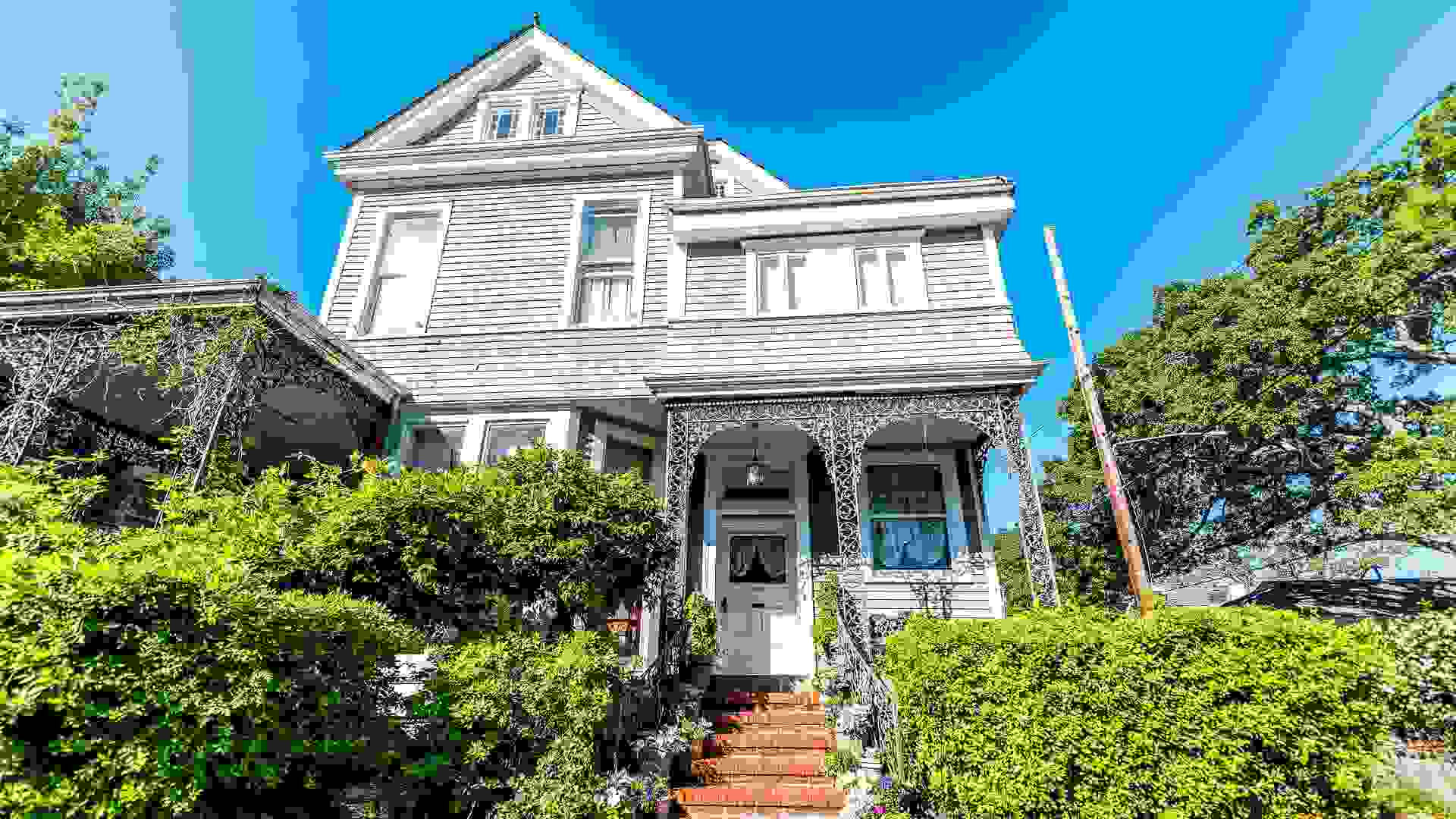 Home is where the heart is — but it's also where the money is. Even as rents and mortgages soar, there are unique ways to make some extra cash off your living space. A number of apps allow you to…
READ MORE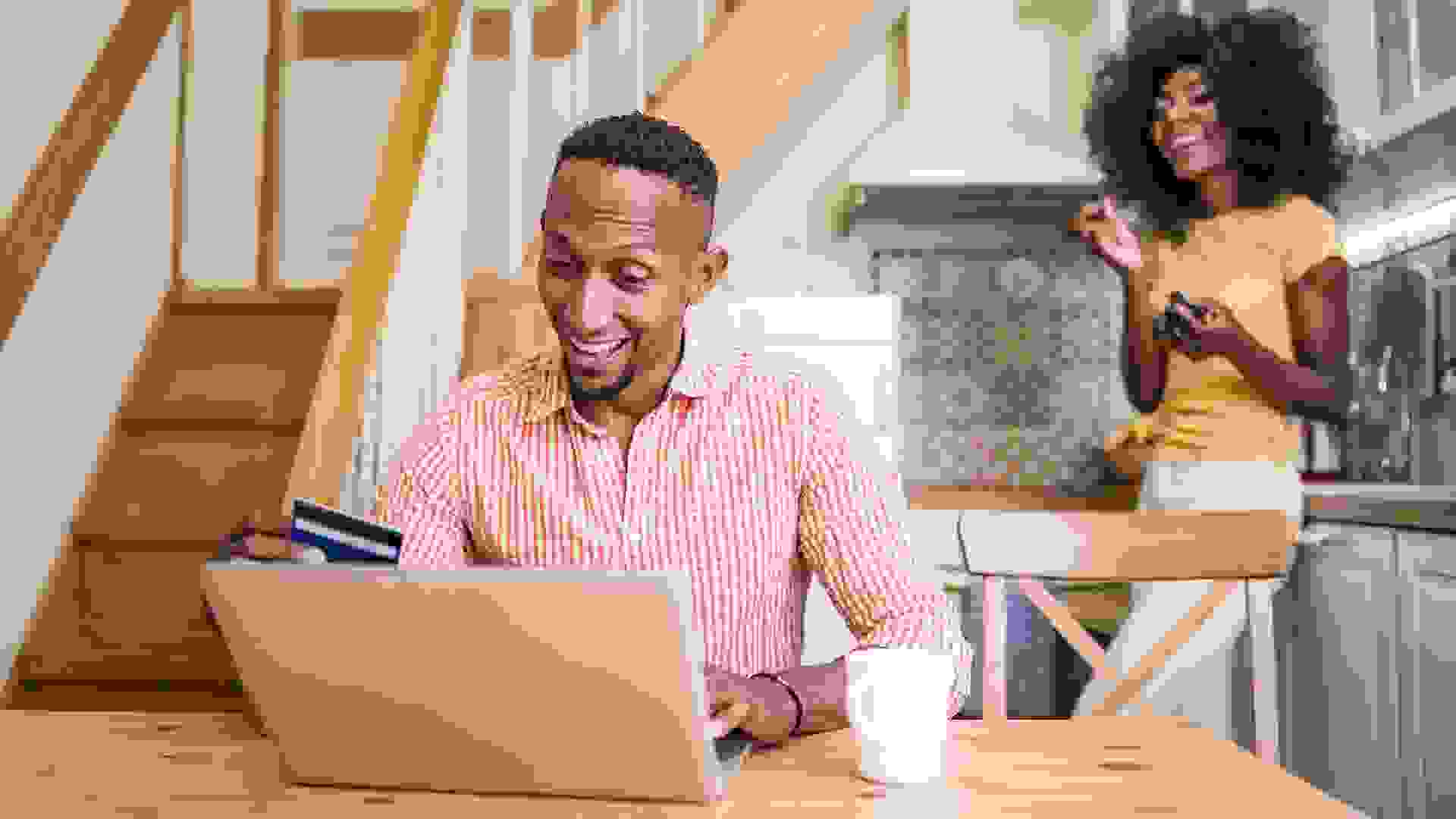 The Supplemental Nutrition Assistance Program (SNAP), formerly known as food stamps, is a federal program managed by the U.S. Department of Agriculture's Food and Nutrition Service. SNAP is the…
READ MORE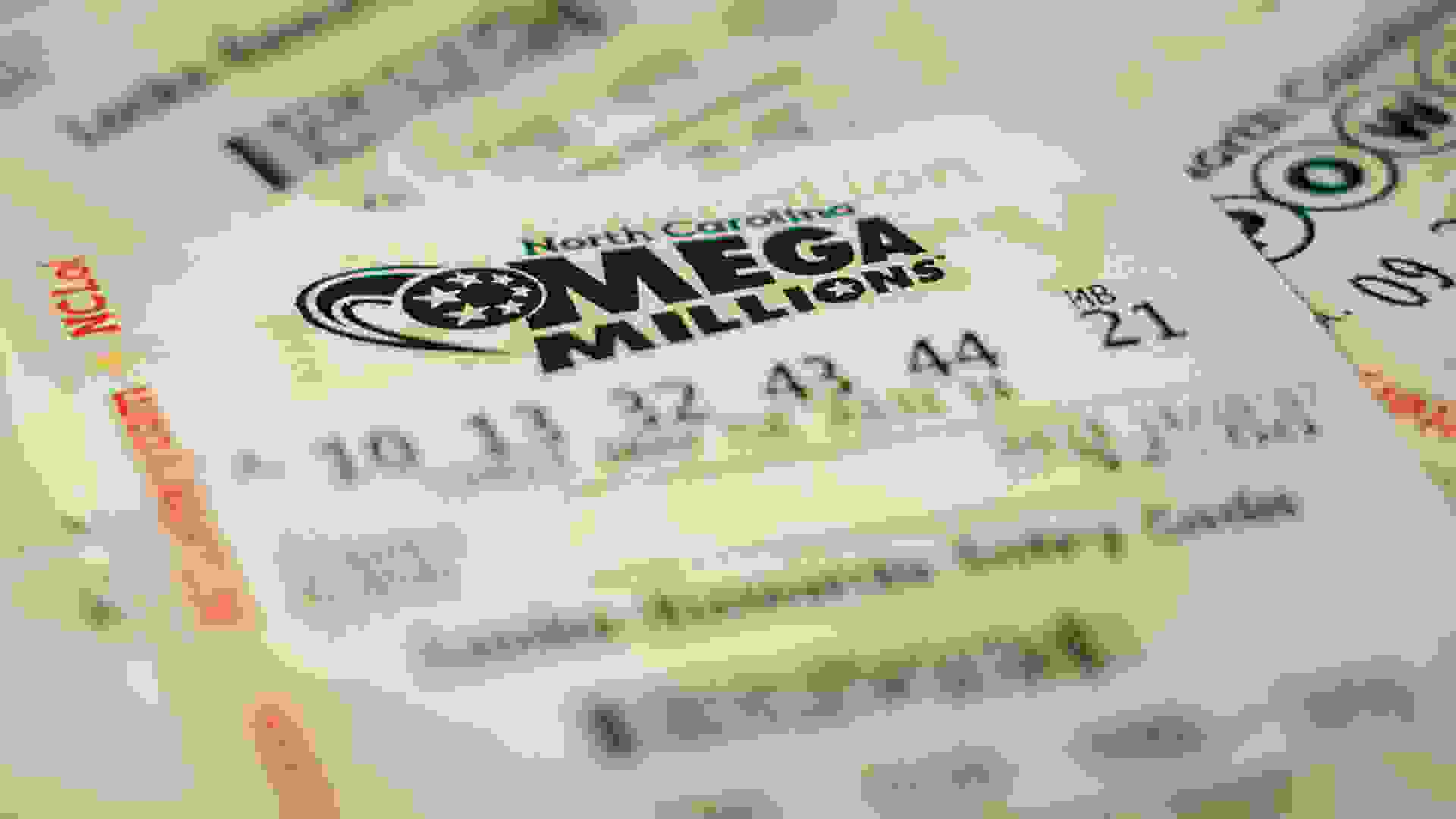 Most people dream about winning the Mega Millions or Powerball; but they should be careful what they wish for. See these 23 people who blew their winnings.
READ MORE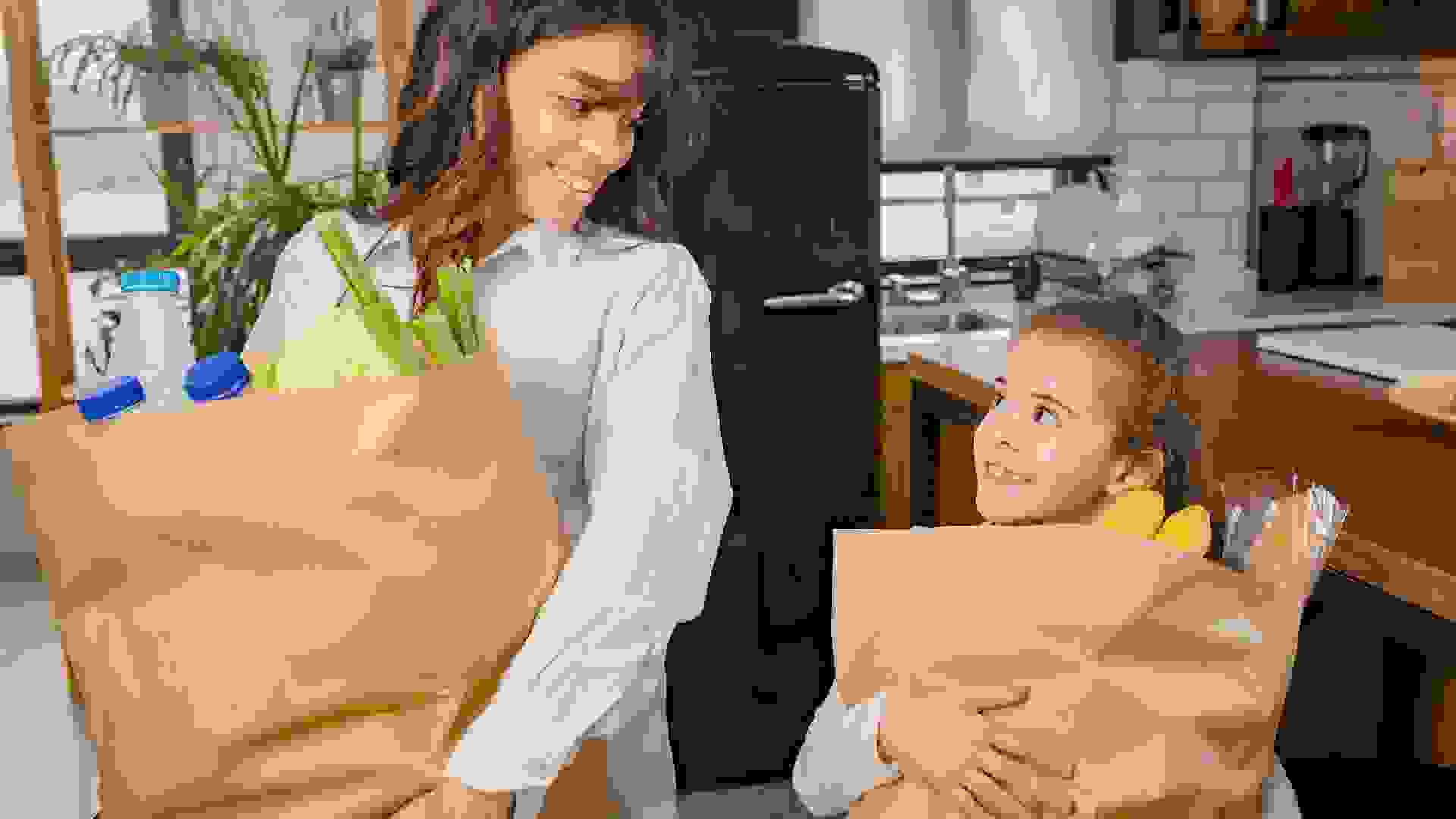 Americans who apply for federal Supplementary Nutrition Assistance Program benefits are required to meet an extended set of eligibility criteria to qualify, and one of those has to do with income….
READ MORE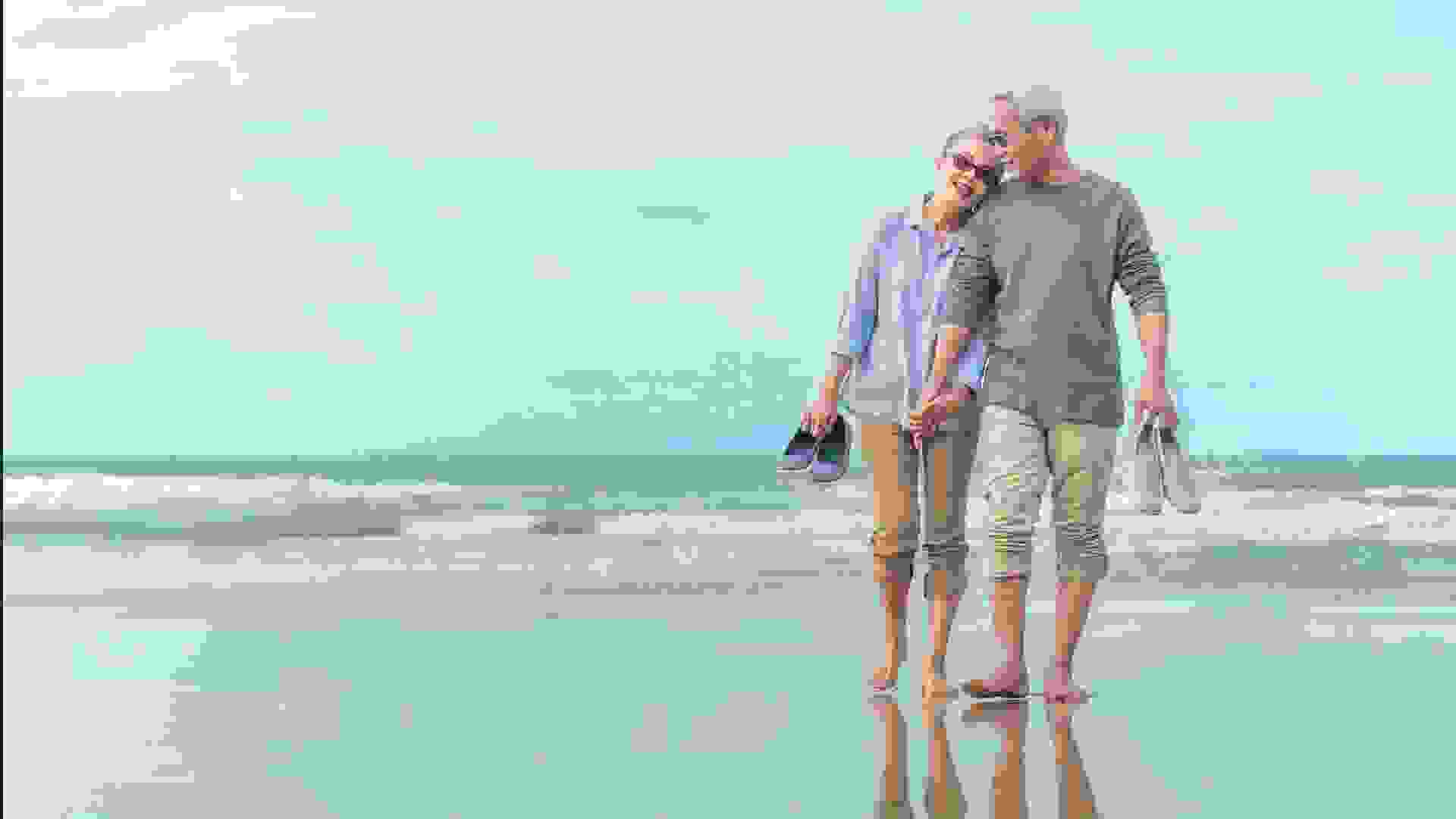 American citizens who live overseas and start missing the good old USA can always count on one thing to keep them in touch with their homeland: the taxes they owe to Uncle Sam — including Social…
READ MORE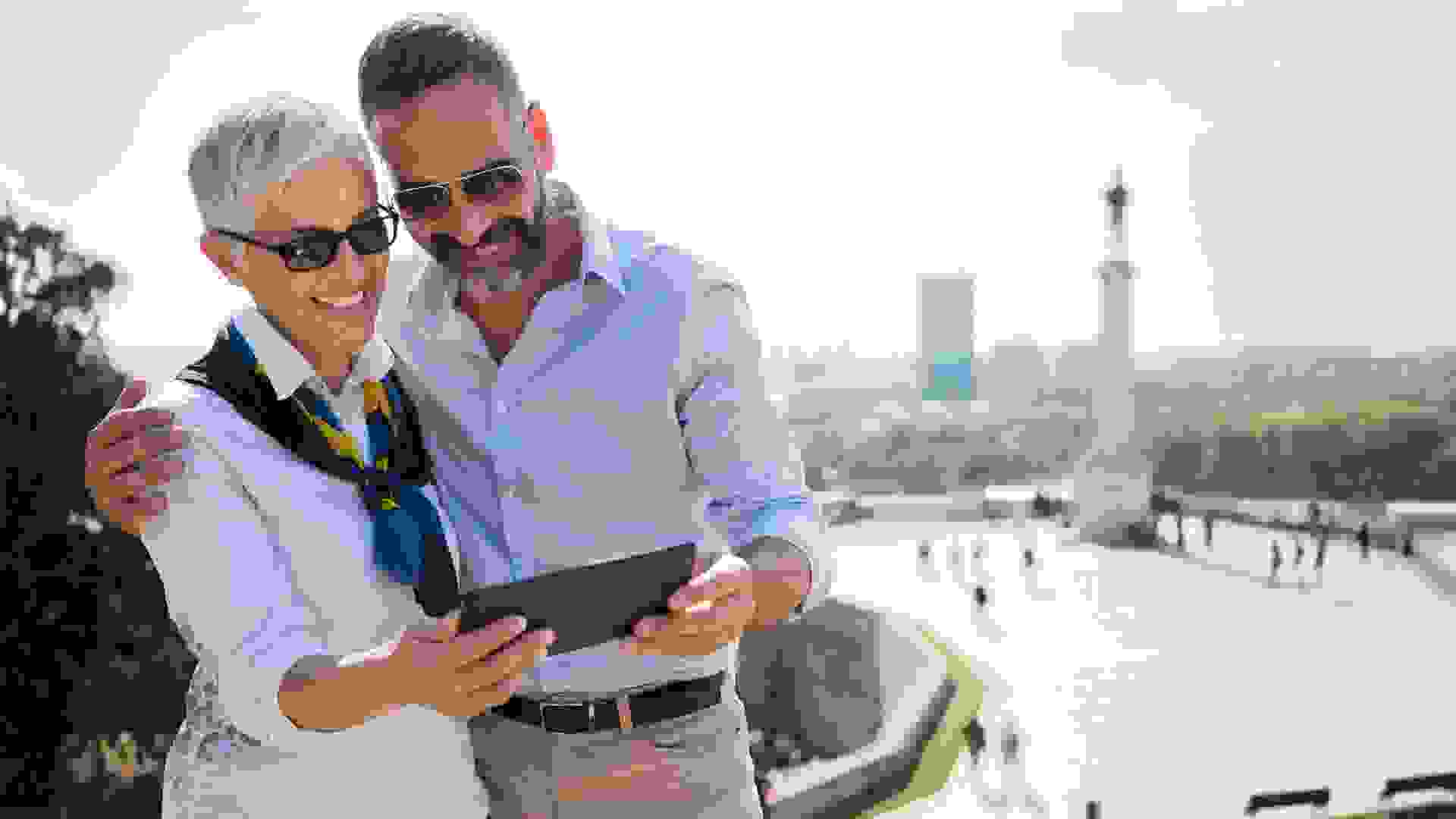 If you're eligible to receive Social Security benefits, you may receive your payments outside of the U.S. However, the Social Security Administration has noted that there are countries to which they…
READ MORE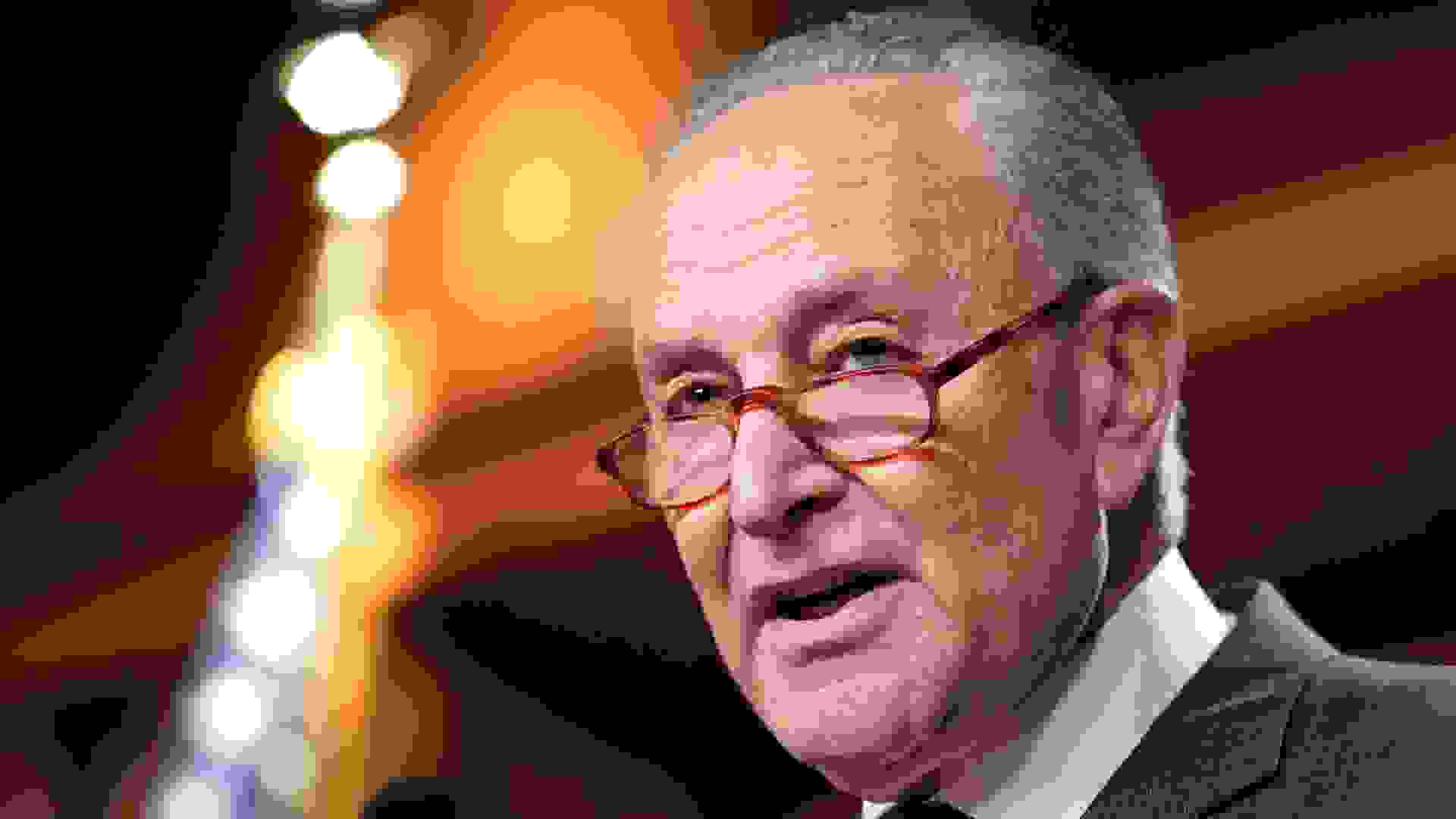 Over the weekend, the United States Senate signed off on the Inflation Reduction Act after much debate about spending and provisions in the legislation. In fact, it was Vice President Kamala Harris…
READ MORE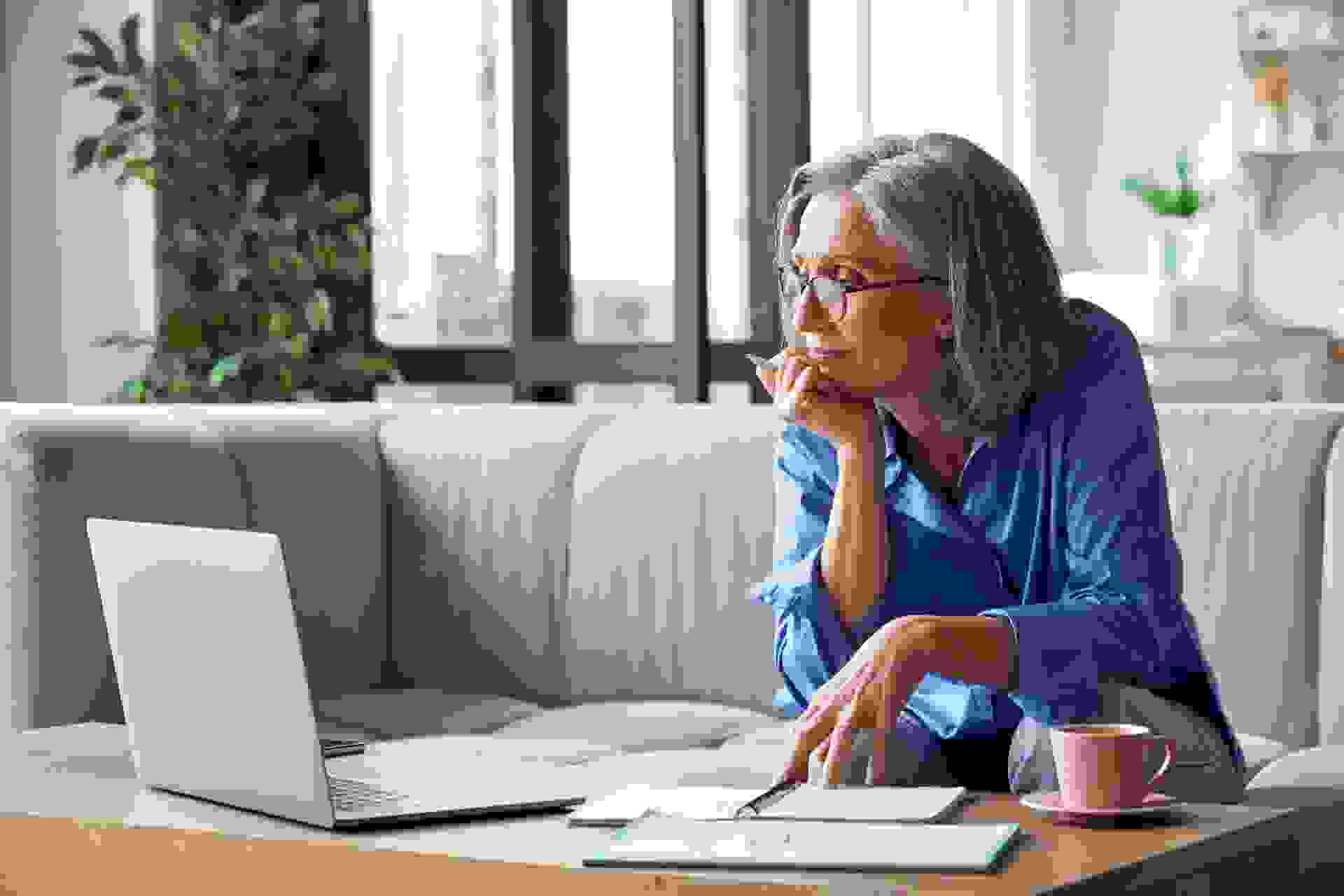 The American Dream of working a good job and retiring in your early 60s may be delayed by a few years. A new Gallup poll shows that Americans are continuing to retire later in life and planning to…
READ MORE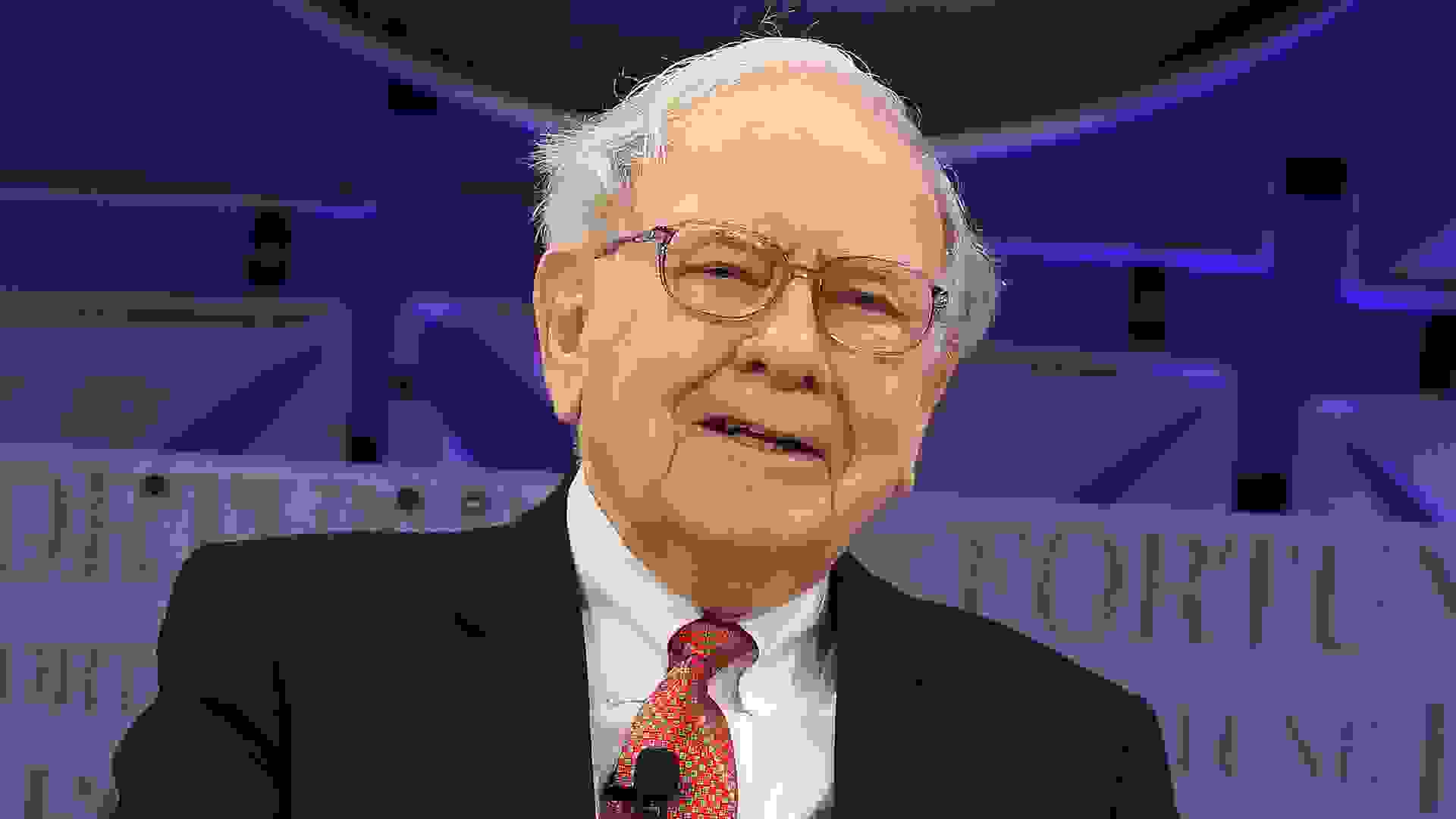 With Warren Buffett at the helm and many household names under its ownership, Berkshire Hathaway appeals to many investors. Learn about its value before investing.
READ MORE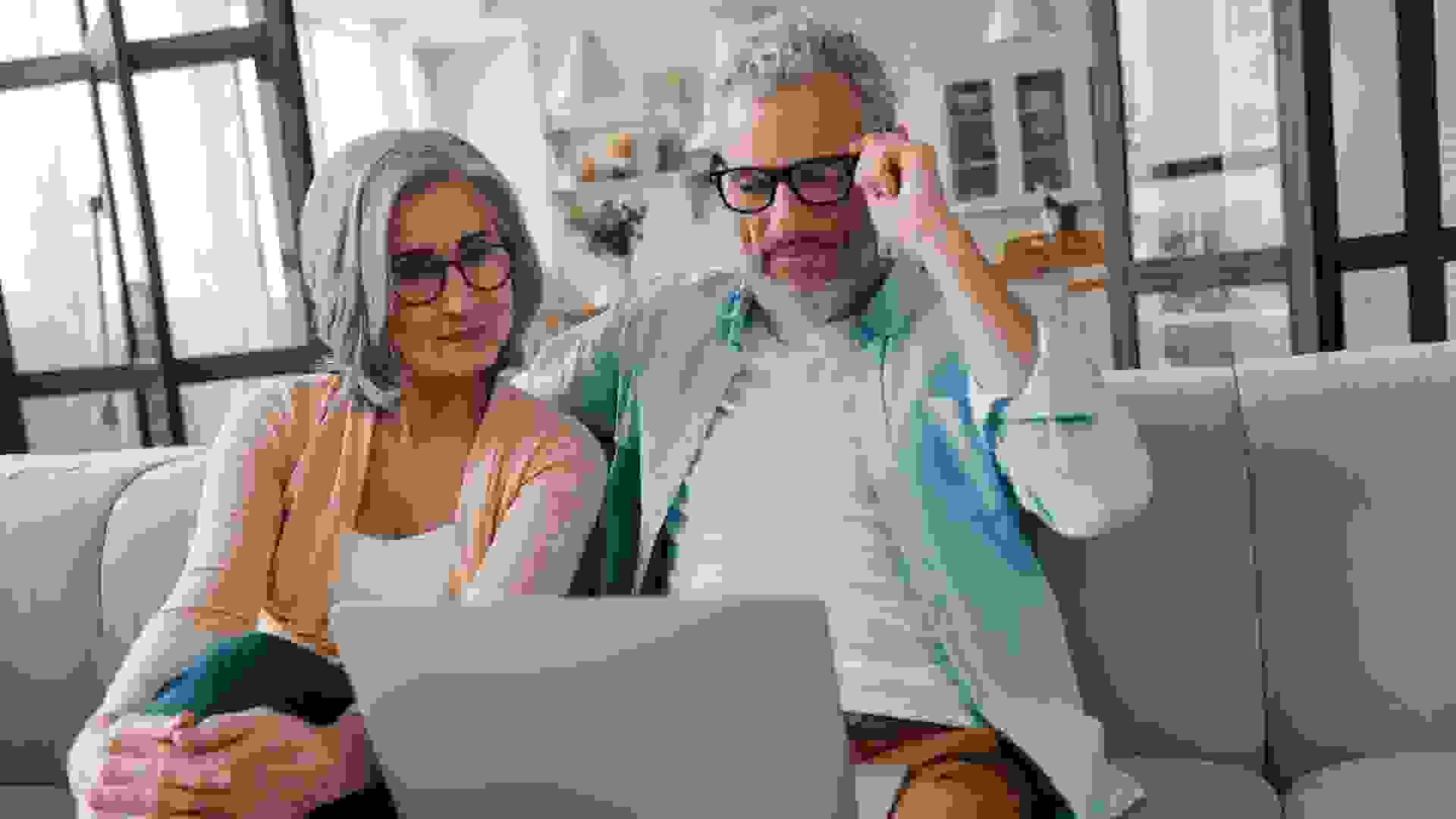 Your retirement benefit amount depends on how much you've earned over your lifetime at jobs for which you paid Social Security taxes — and the age at which you claim. You can claim Social Security…
READ MORE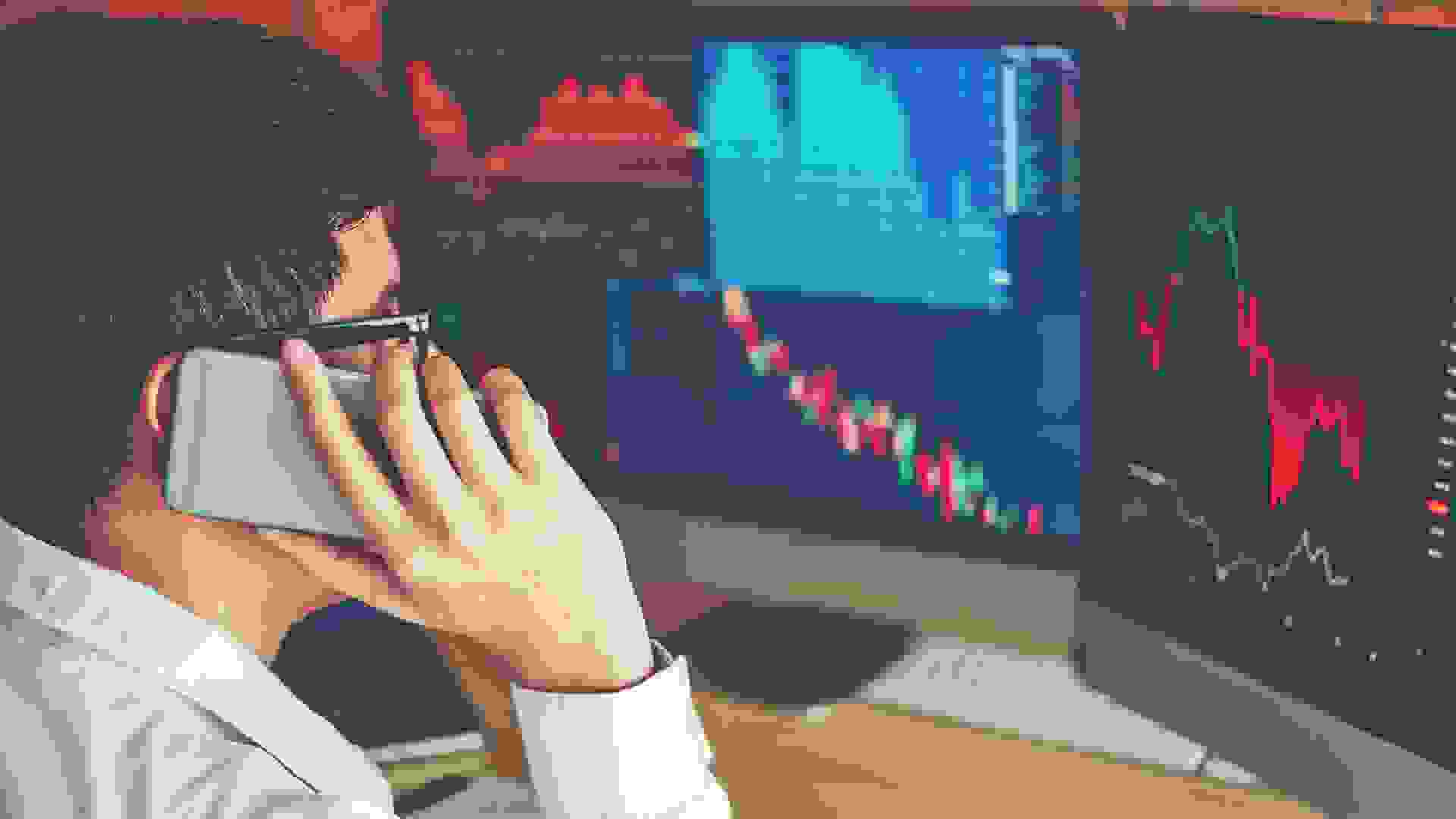 Equity investing might sound like a complex strategy experienced financial pros, but it's actually one of the easiest ways to put your money to work.
READ MORE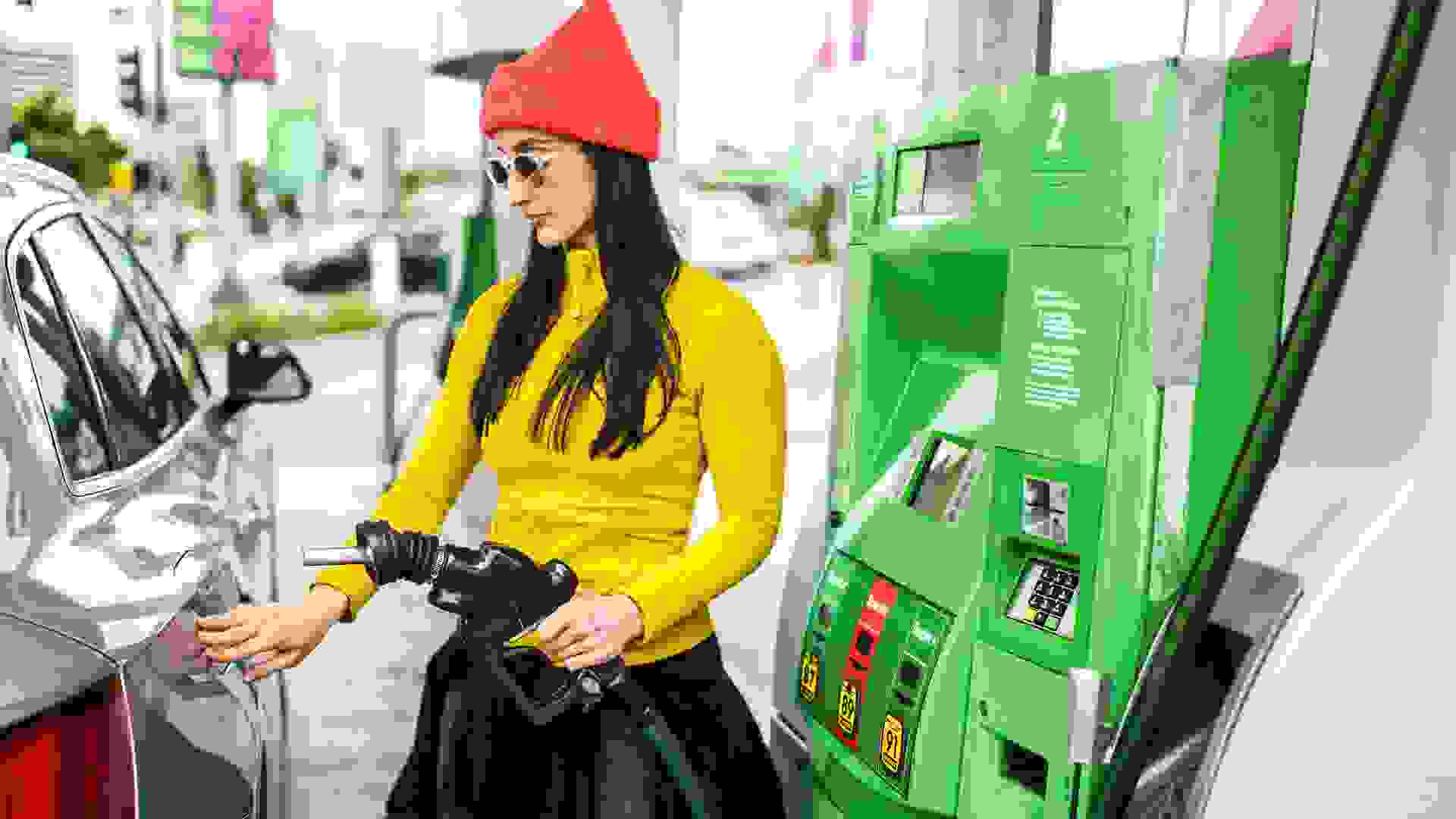 Although gas prices continue dropping in the U.S., we are still facing record-high prices that exceed last summer's national average, according to AAA. If you are wondering about ways to get free gas,…
READ MORE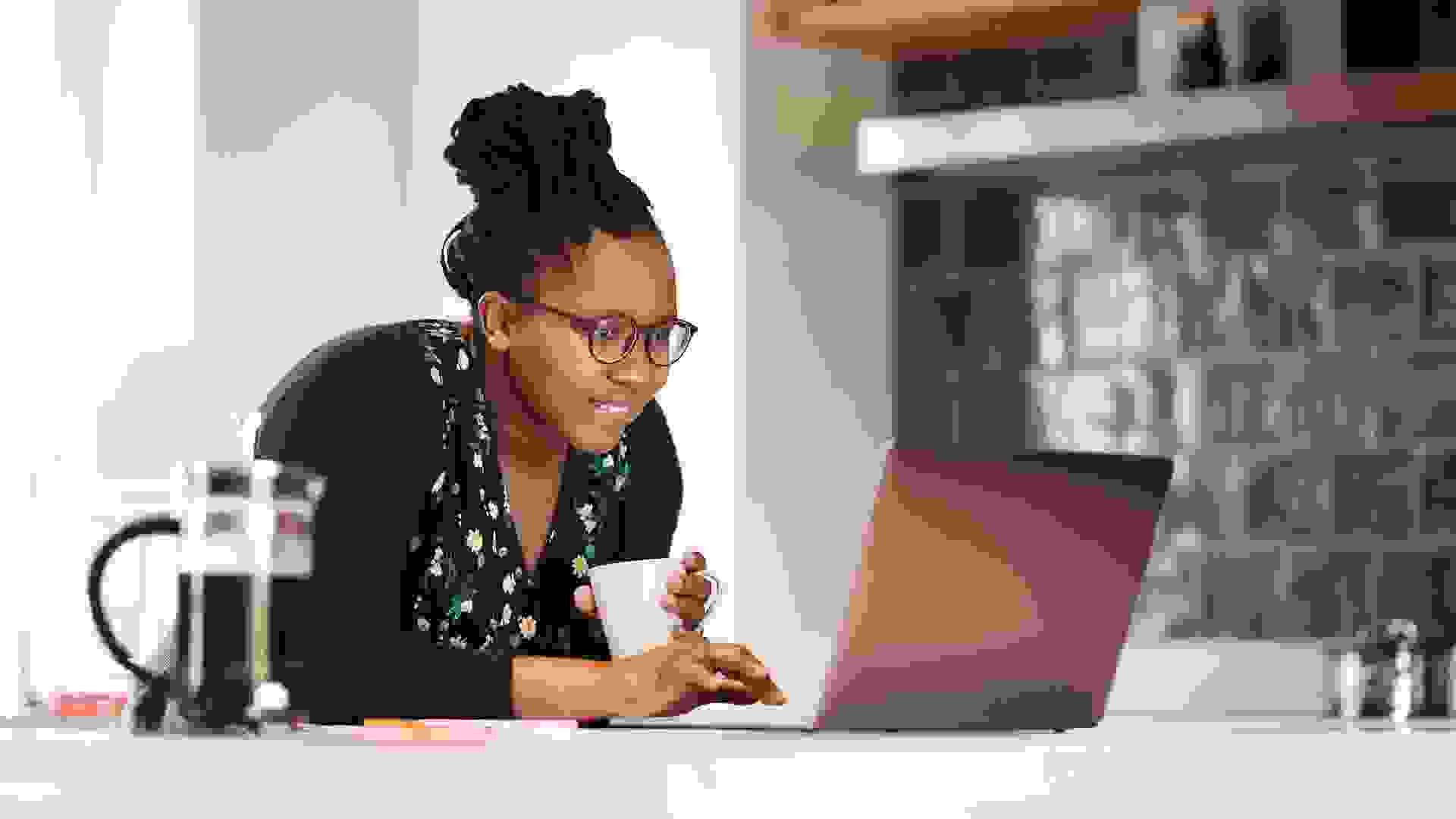 Almost all banks observe certain holidays and close. See if your bank is closed today & when the next banking holidays are to avoid going to a closed a bank.
READ MORE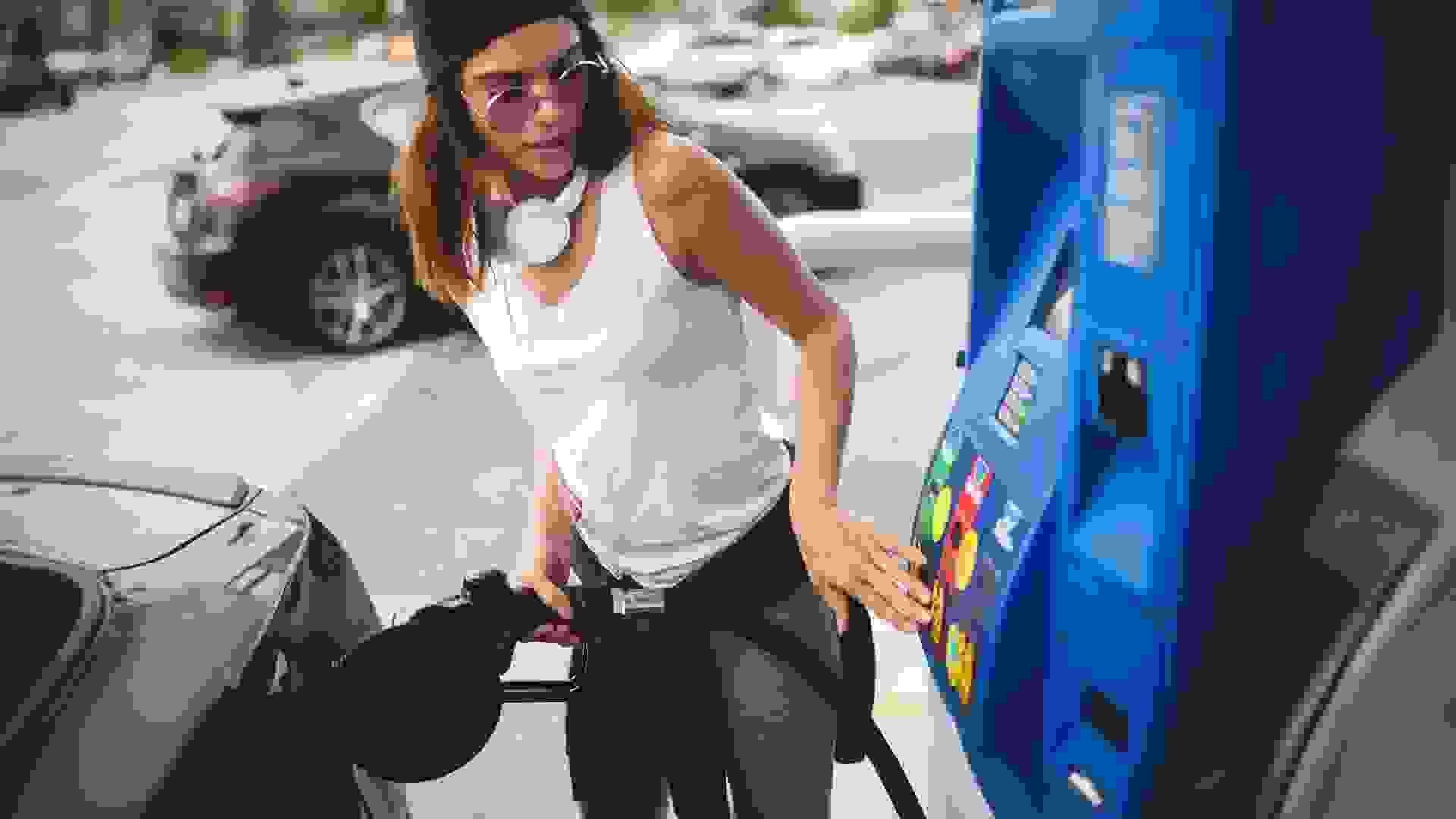 According to AAA, the national average price for regular gasoline is $4.033 as of Aug. 9. That's $0.156 cheaper than just a week ago and $0.663 less than last month. A full 23 states have average gas…
READ MORE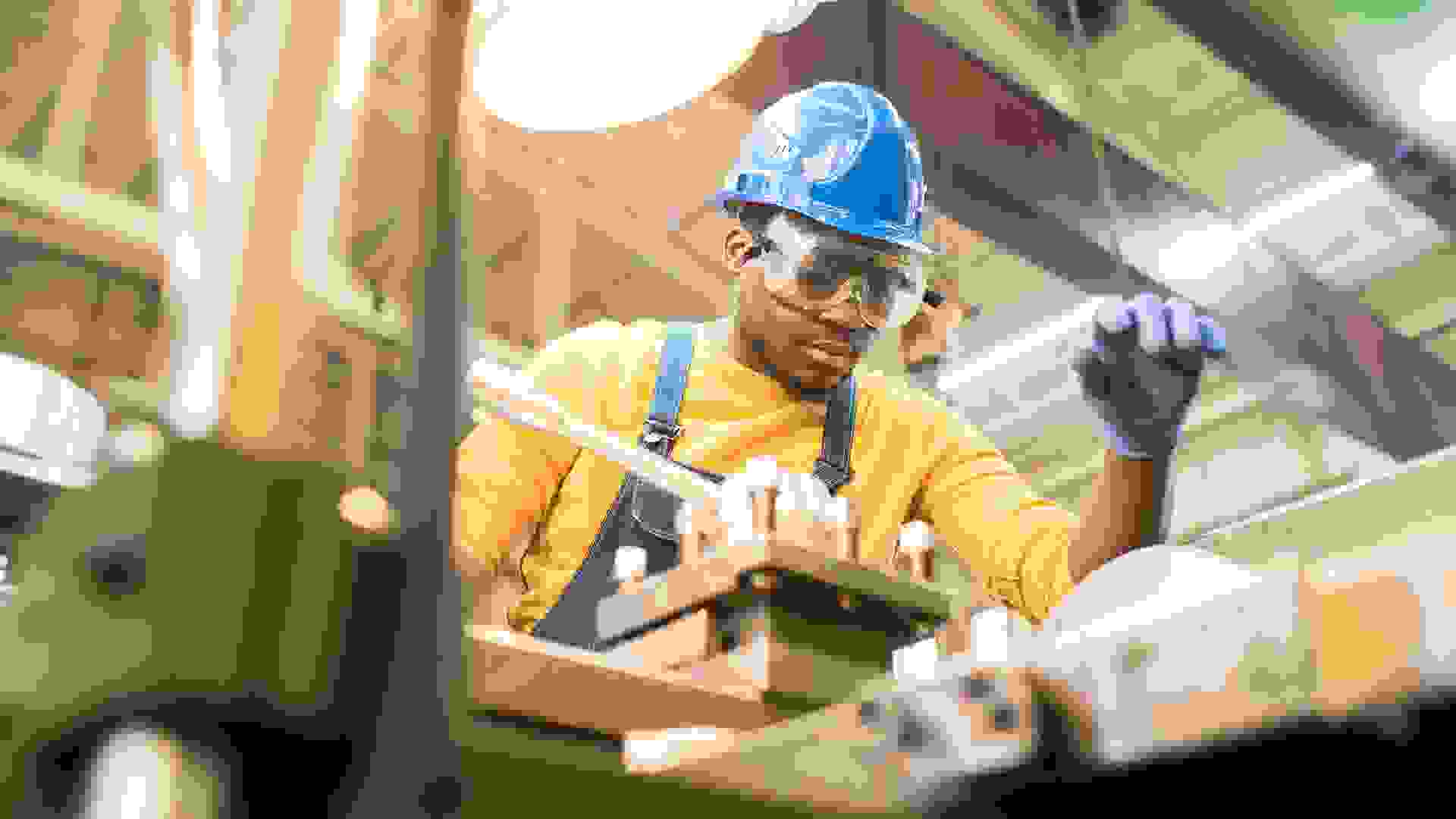 Many banks won't be open on Labor Day 2022. Find out whether your bank will be closed and learn about your other options for banking on the holiday.
READ MORE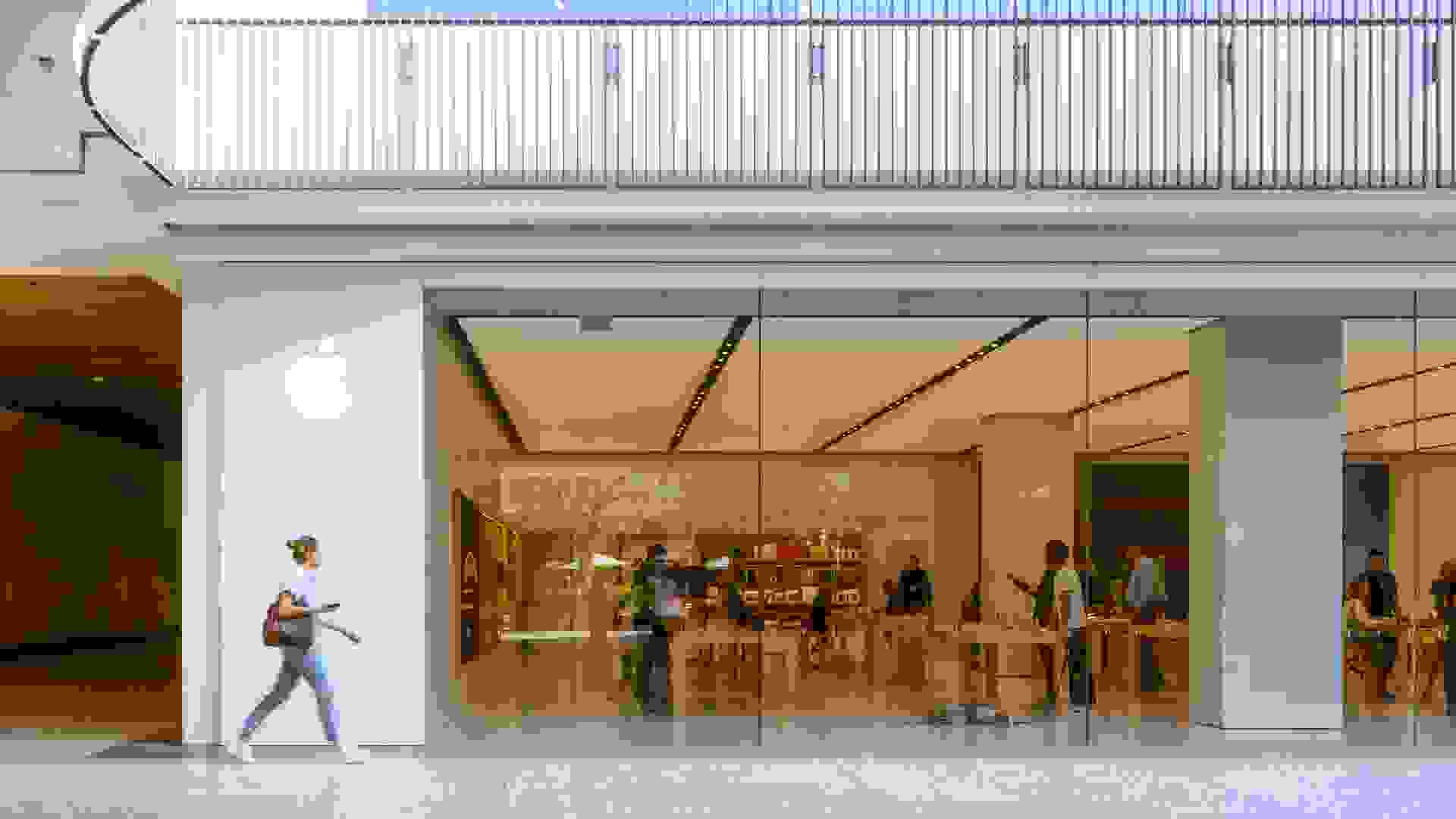 If you're looking to cash in on some holiday deals at Apple, be sure to do it before Christmas Day. Some major retailers keep their doors open during the holidays, but Apple isn't one of them. Apple…
READ MORE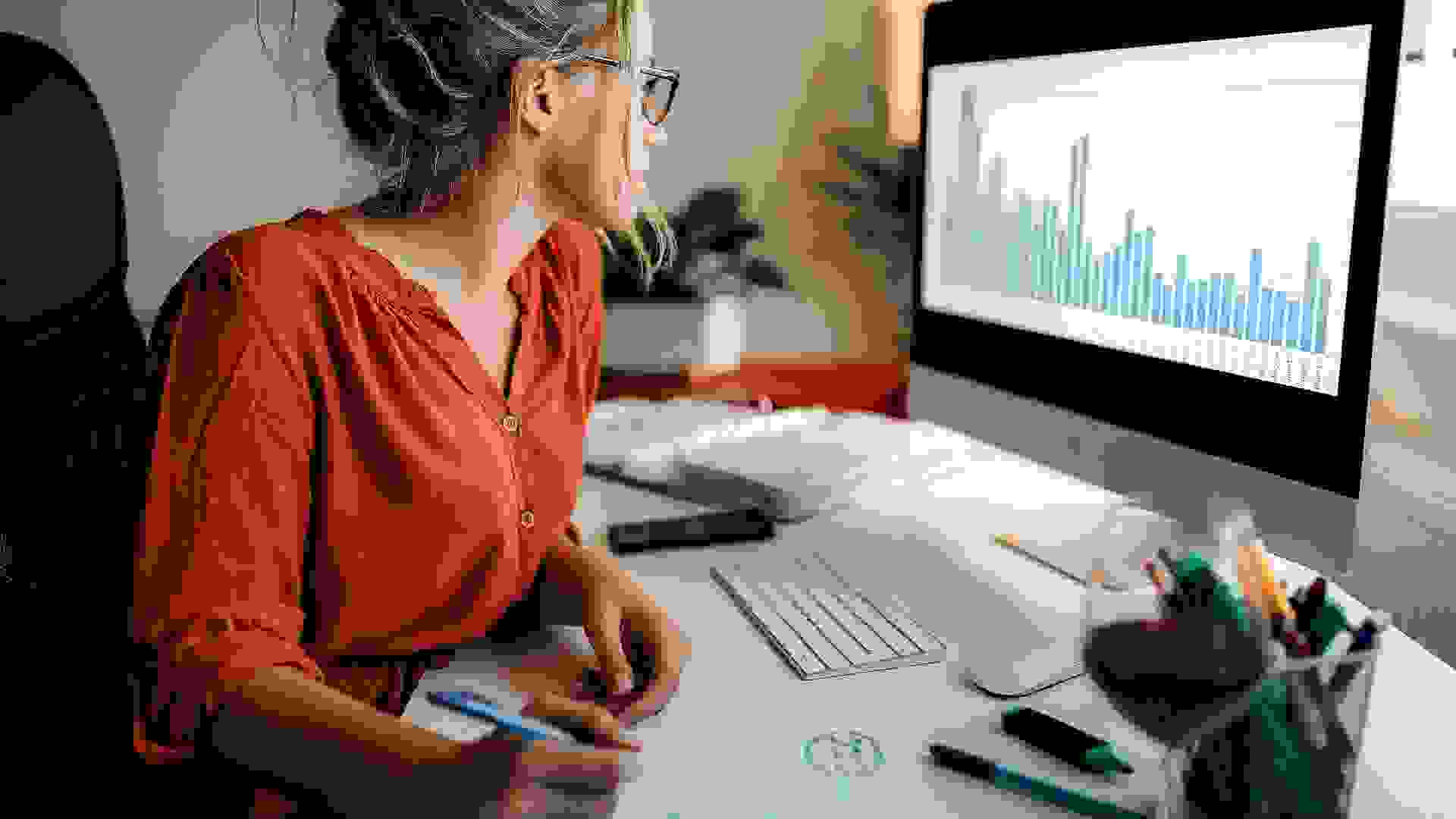 There have been few bright spots in the stock market so far this year, but experienced investors will tell you this can indicate a buying opportunity. With plenty of room for upside, small-cap stocks…
READ MORE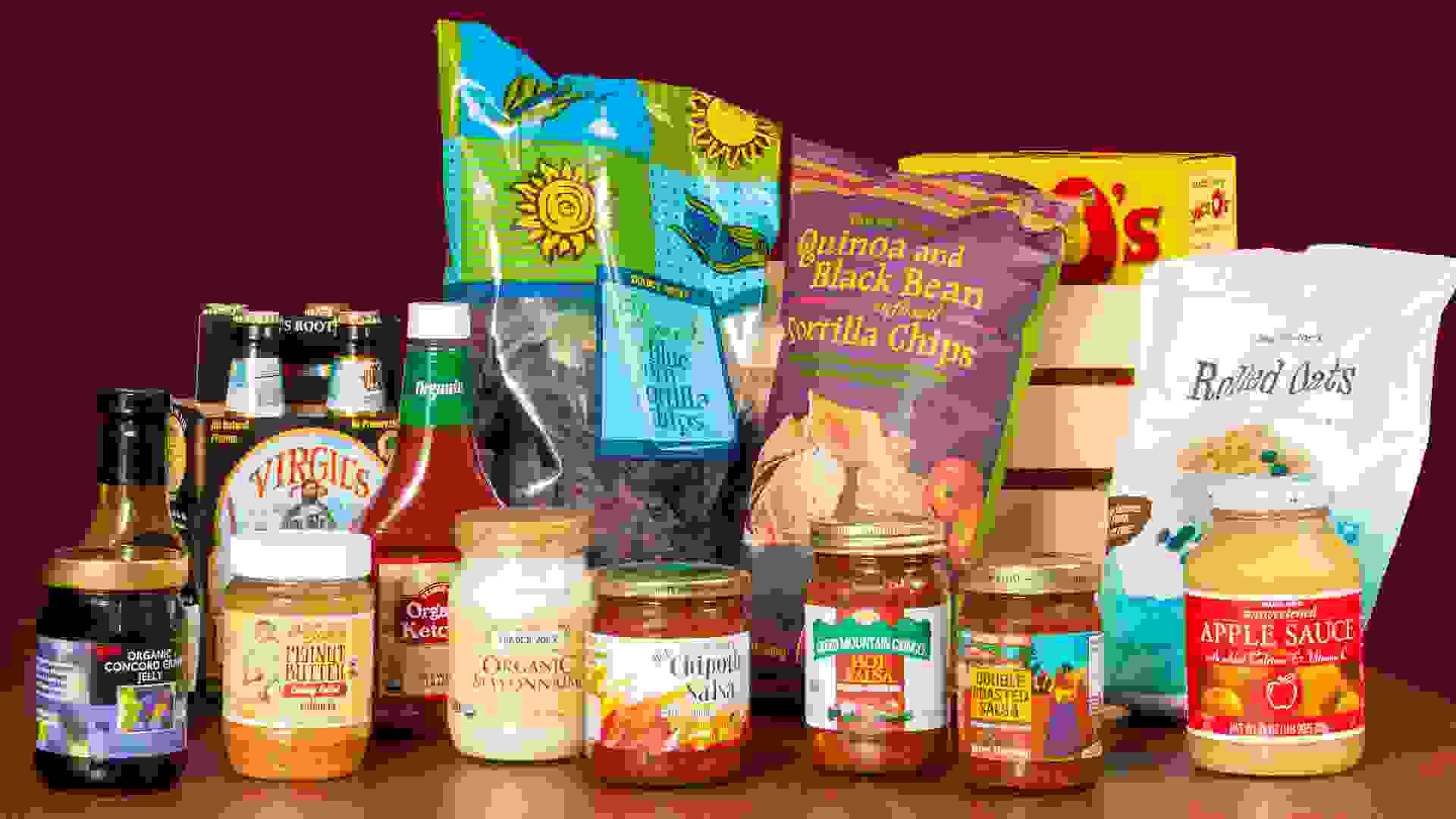 In lean, inflationary times like these, consumers often look to save money wherever possible. This is especially true at the grocery store, where no-name or in-store brands like Kirkland Signature,…
READ MORE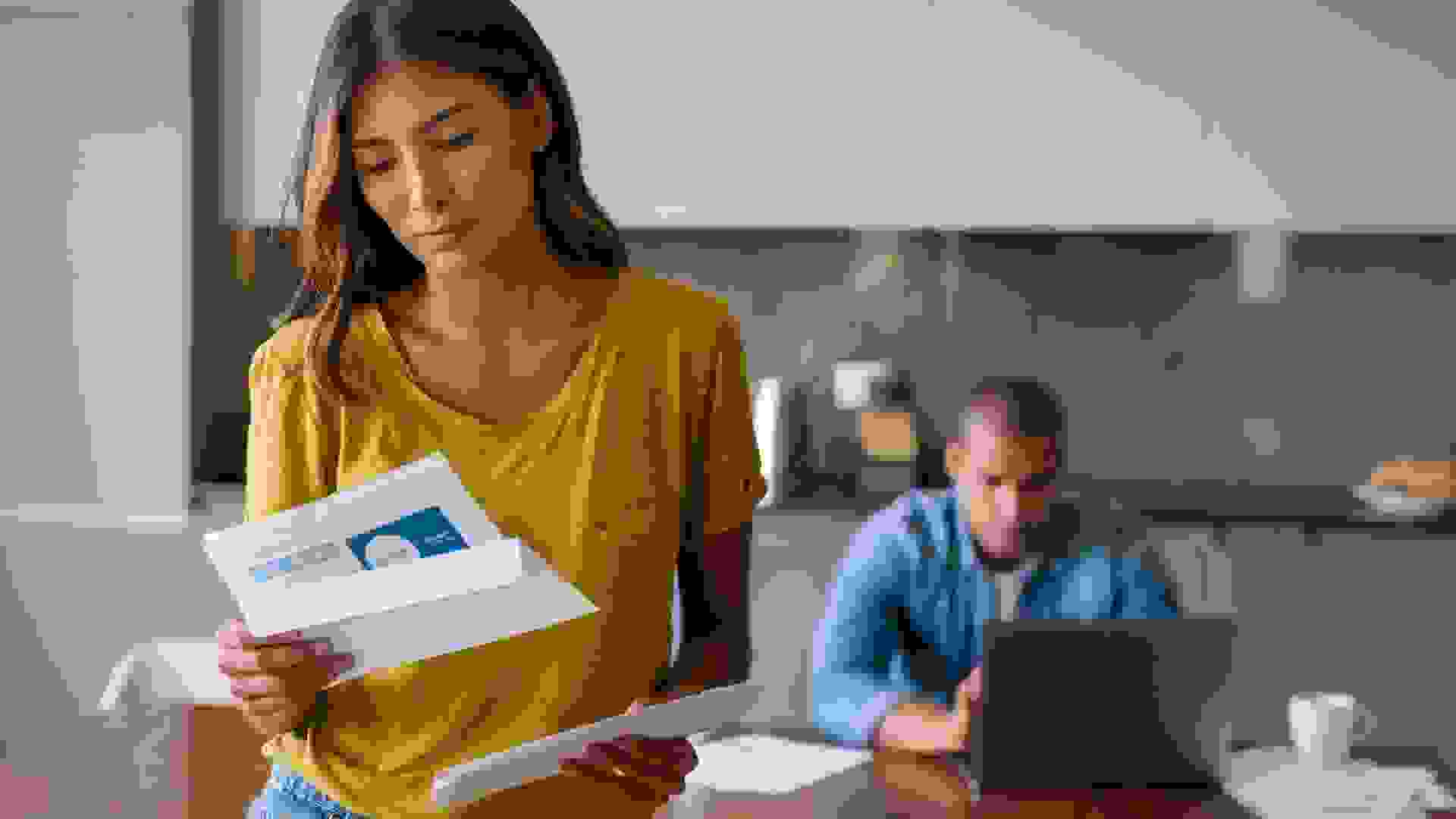 With federal student loan payments set to resume on Sept. 1 following a two-year pause, millions of borrowers will soon have another budget expense to deal with — unless they can find other options….
READ MORE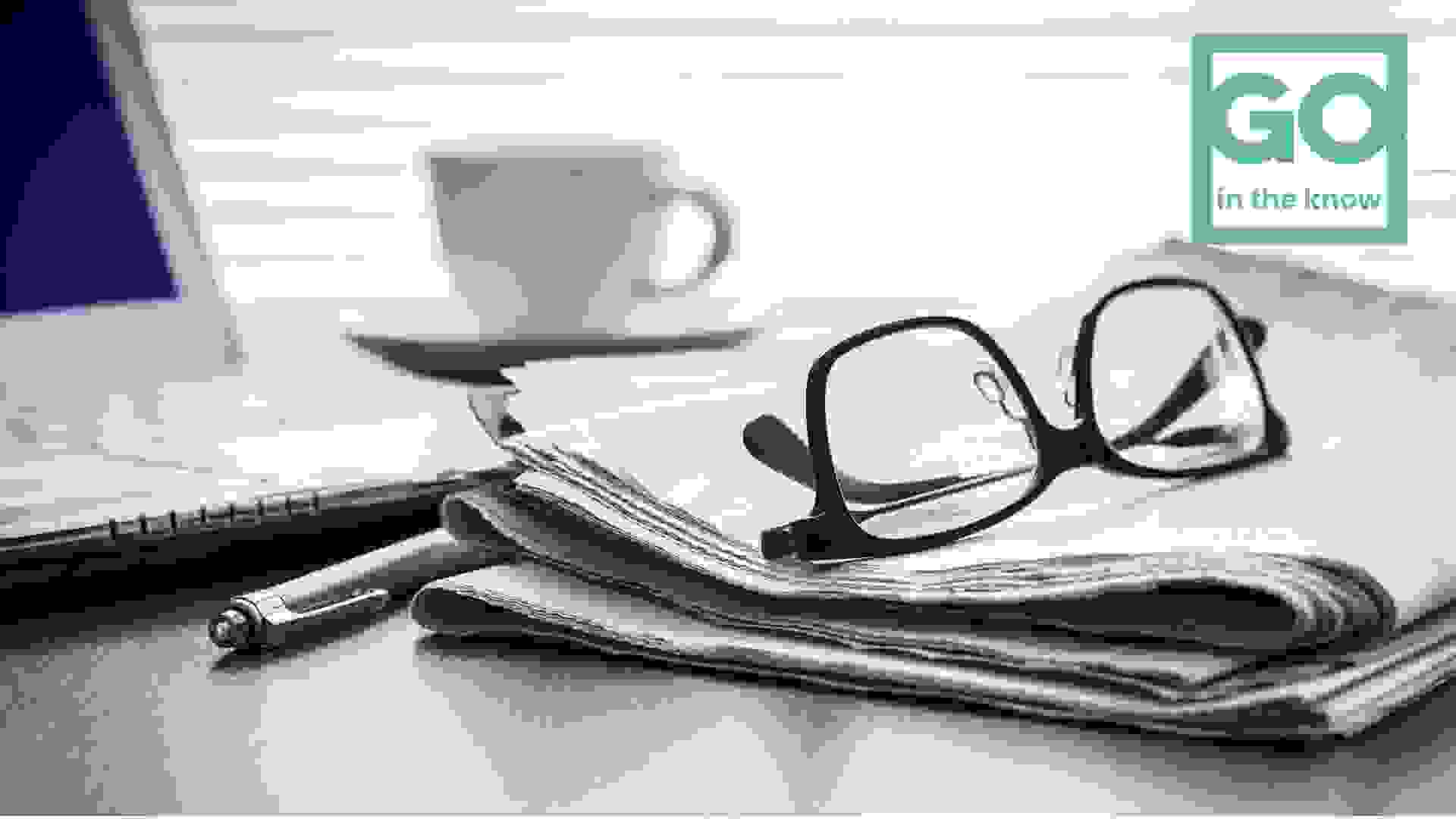 Today is Hold Hands Day, but you don't need us to hold your hand as you run through the list of Tuesday's top financial stories. You got this. The Big Lead: Inflation Reduction Act's Tax Reform To…
READ MORE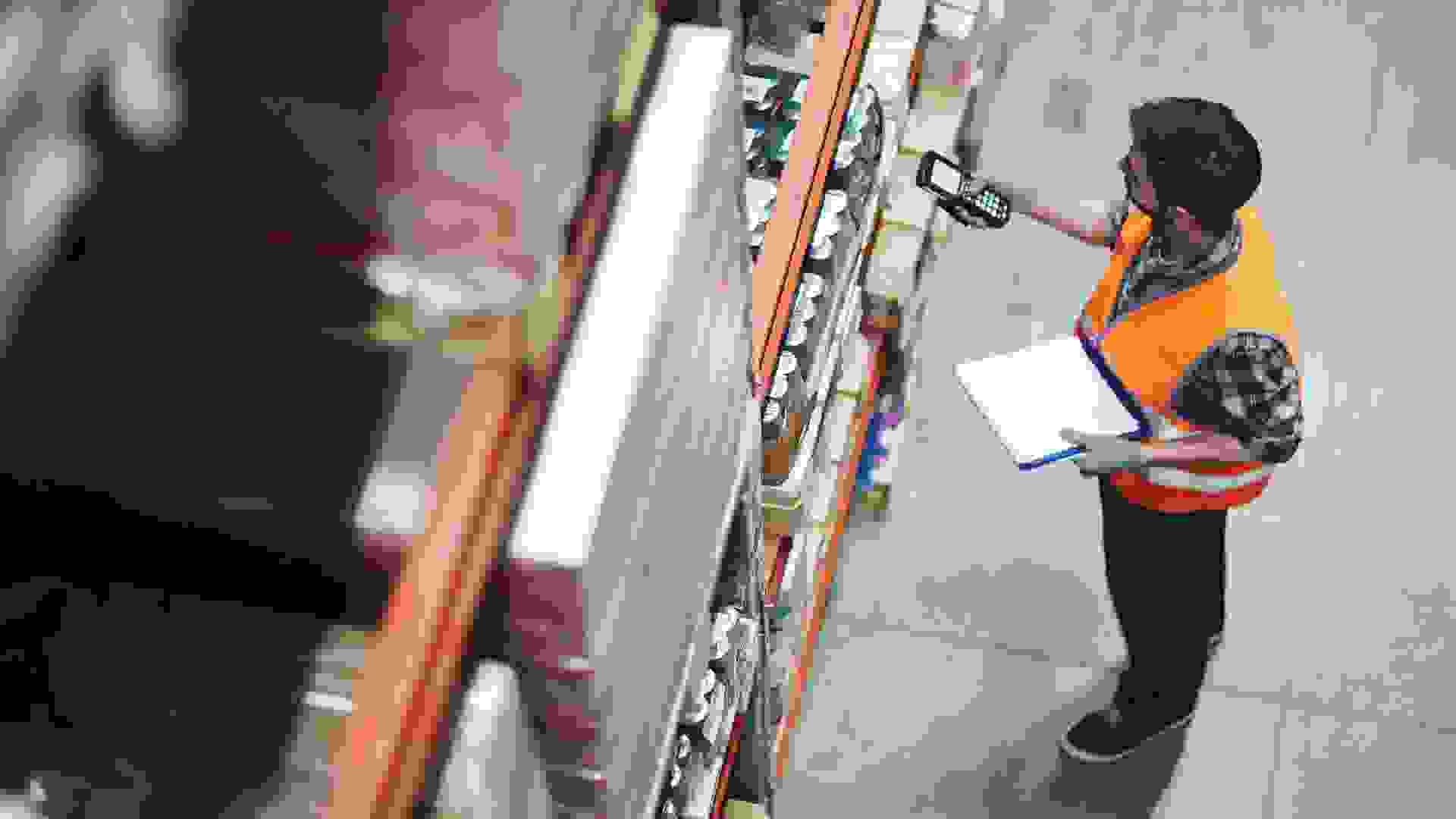 The ending of emergency unemployment benefits (EUB), which were put in place during the early days of the pandemic, helped boost economic growth, according to a new paper by the Federal Reserve Bank…
READ MORE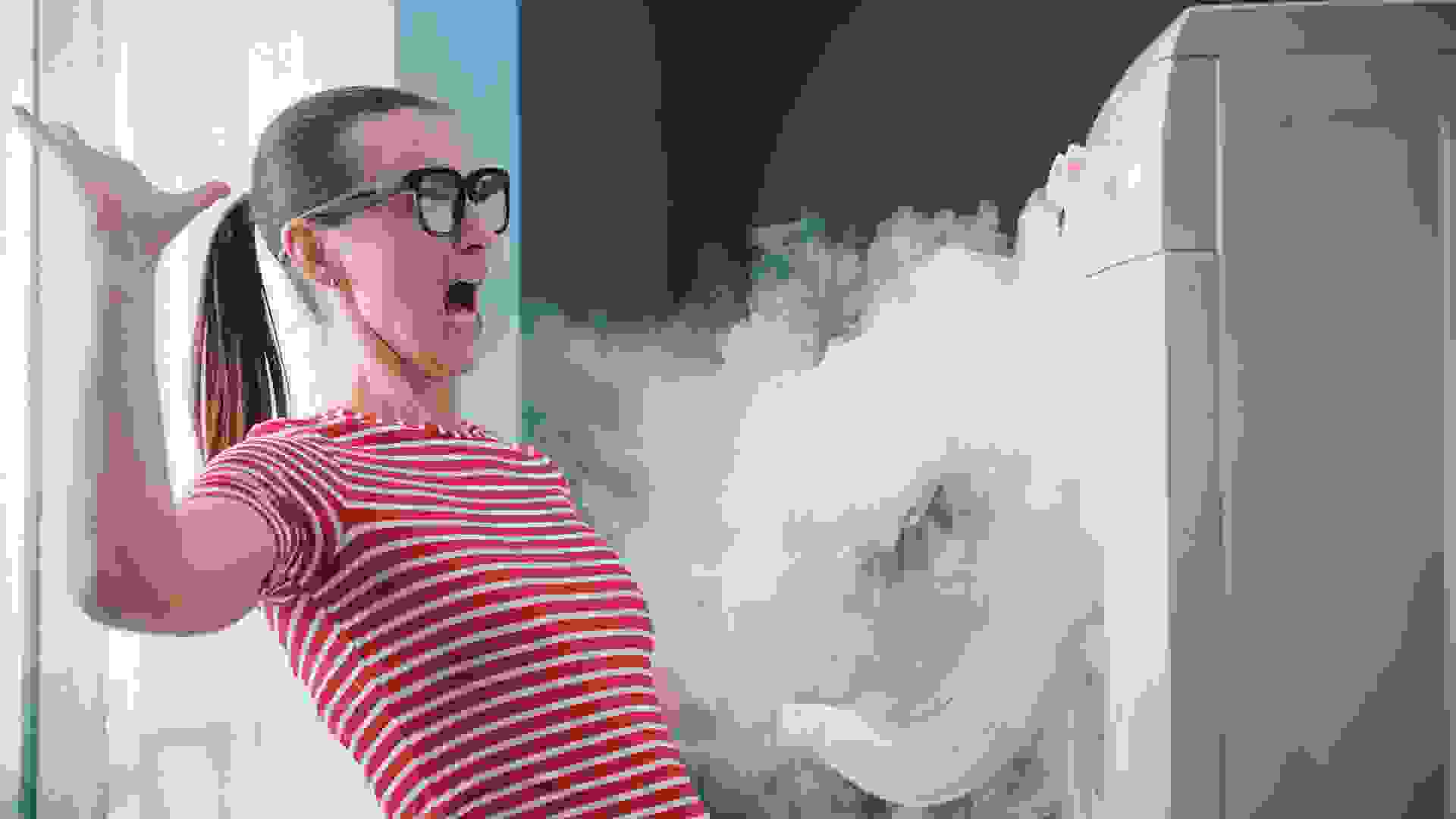 If your washer, dryer, dishwasher or refrigerator breaks during these inflationary times, you could be hit with a much larger bill than you may have expected. In line with other items, household…
READ MORE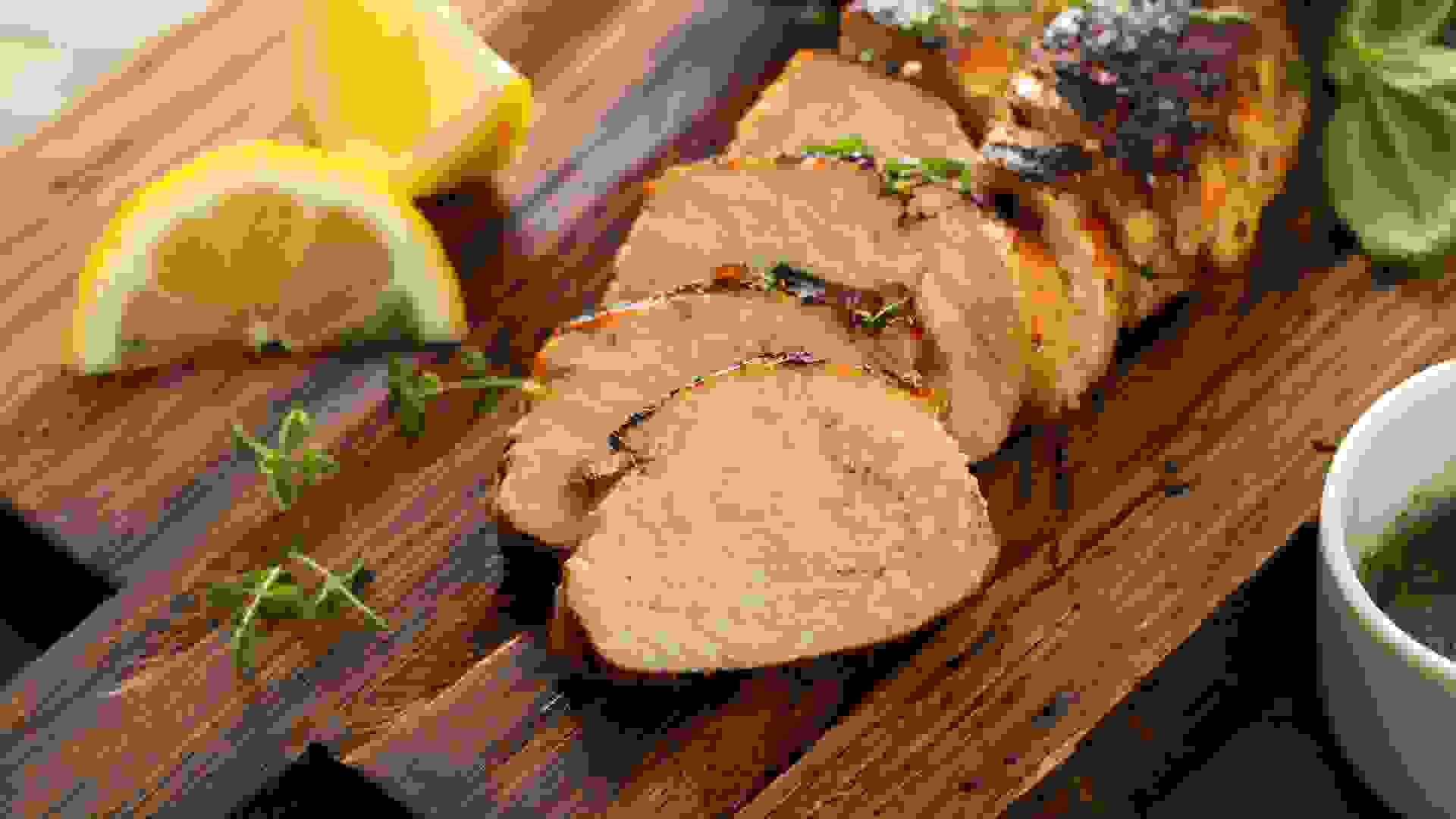 With food prices remaining high due to current rate of record inflation, American consumers have been shifting their spending habits. This was reflected in Tyson Foods' earnings call on Aug. 8, as the…
READ MORE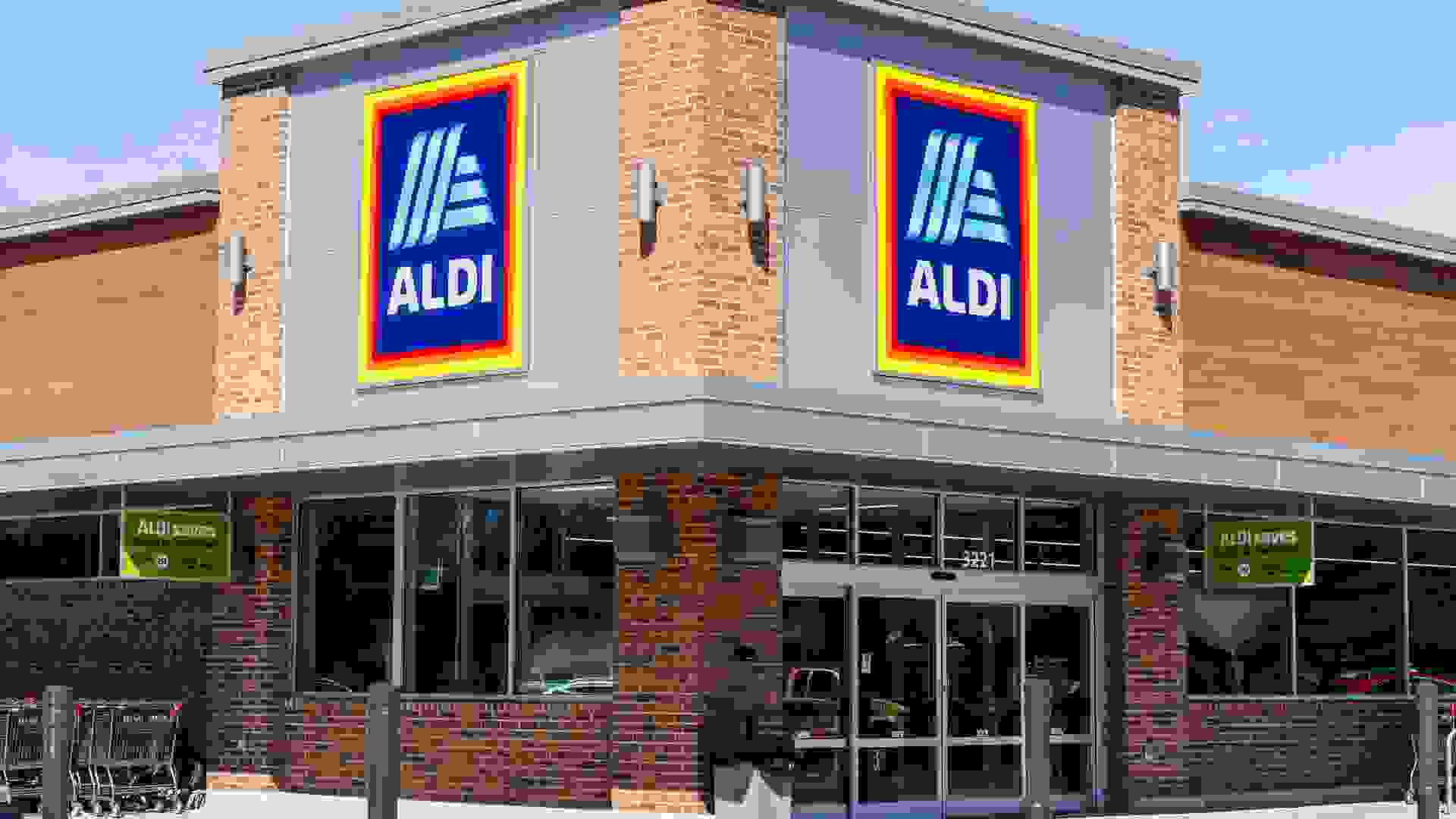 With more than 2,000 stores across 36 states, Aldi is one of the biggest grocery chains in the U.S. As with most grocery chains, Aldi customers who qualify for Supplemental Nutrition Assistance…
READ MORE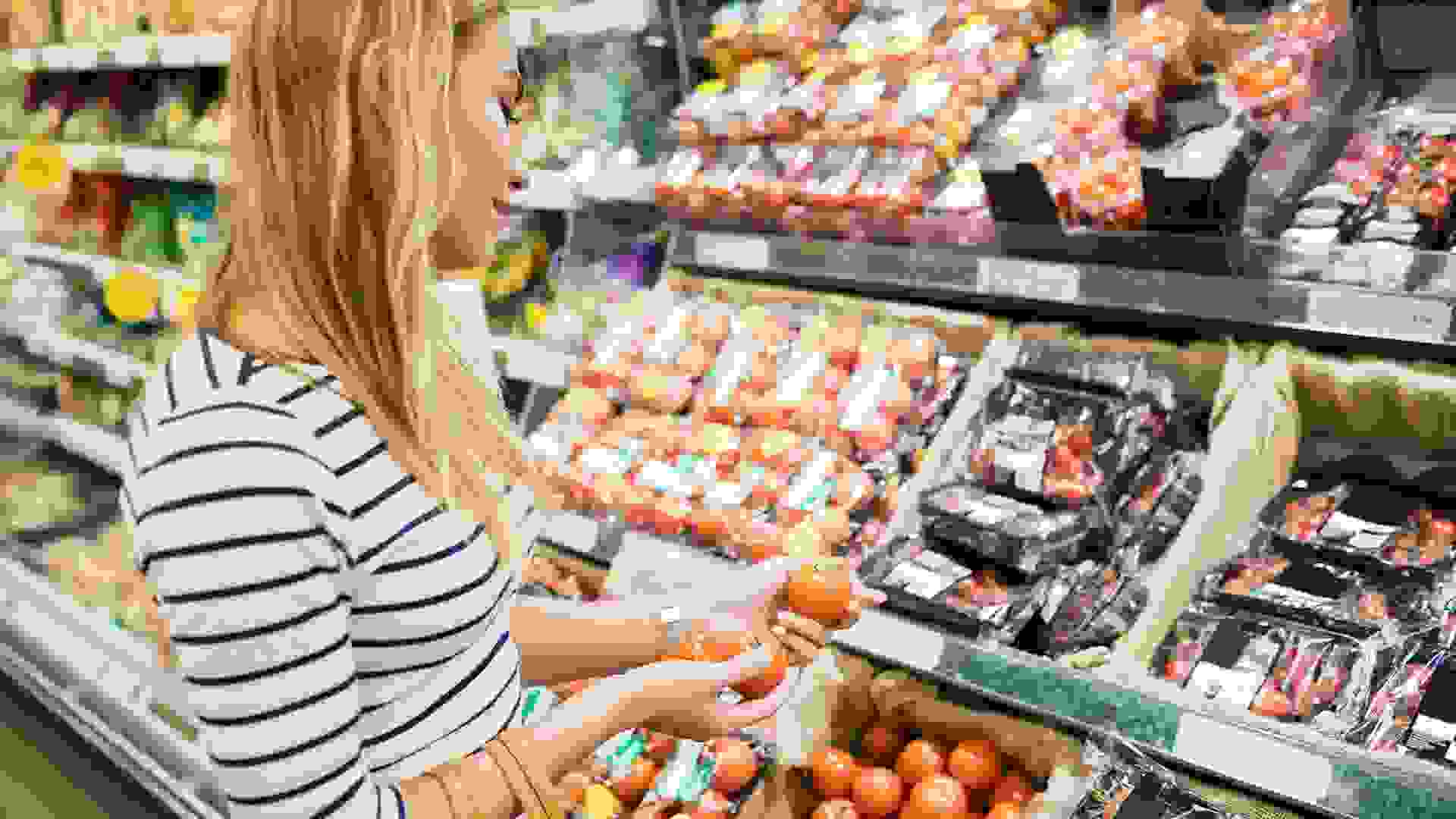 If you've noticed some food prices dropping at the grocery store, you're not imagining things. According to the United Nations Food and Agriculture Organization (FAO), there was a drop in costs for…
READ MORE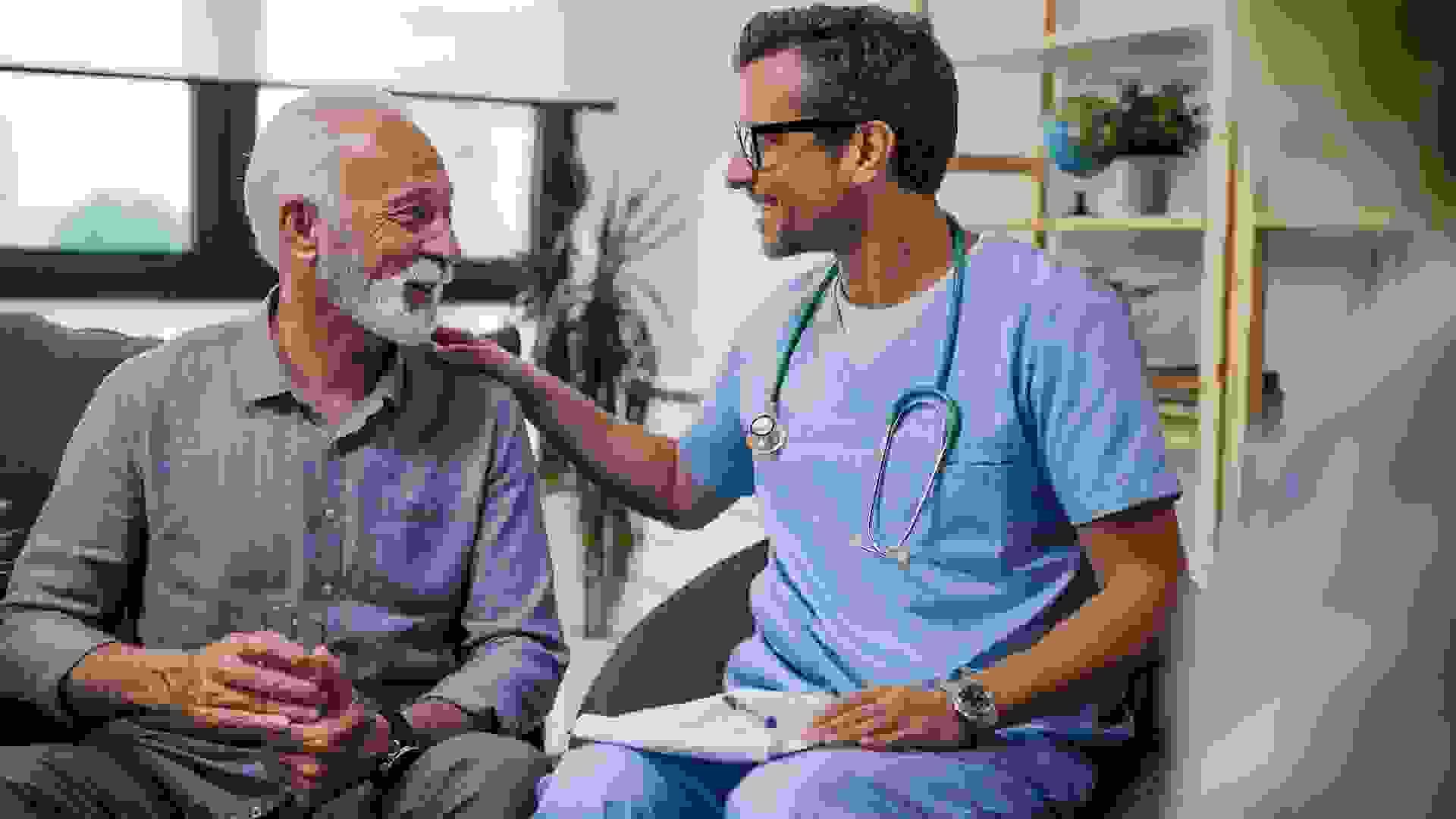 With the recent passage of the Inflation Reduction Act in the Senate (by a narrow margin, with VP Kamala Harris casting the tie-breaking vote), many may be wondering what other benefits they could be…
READ MORE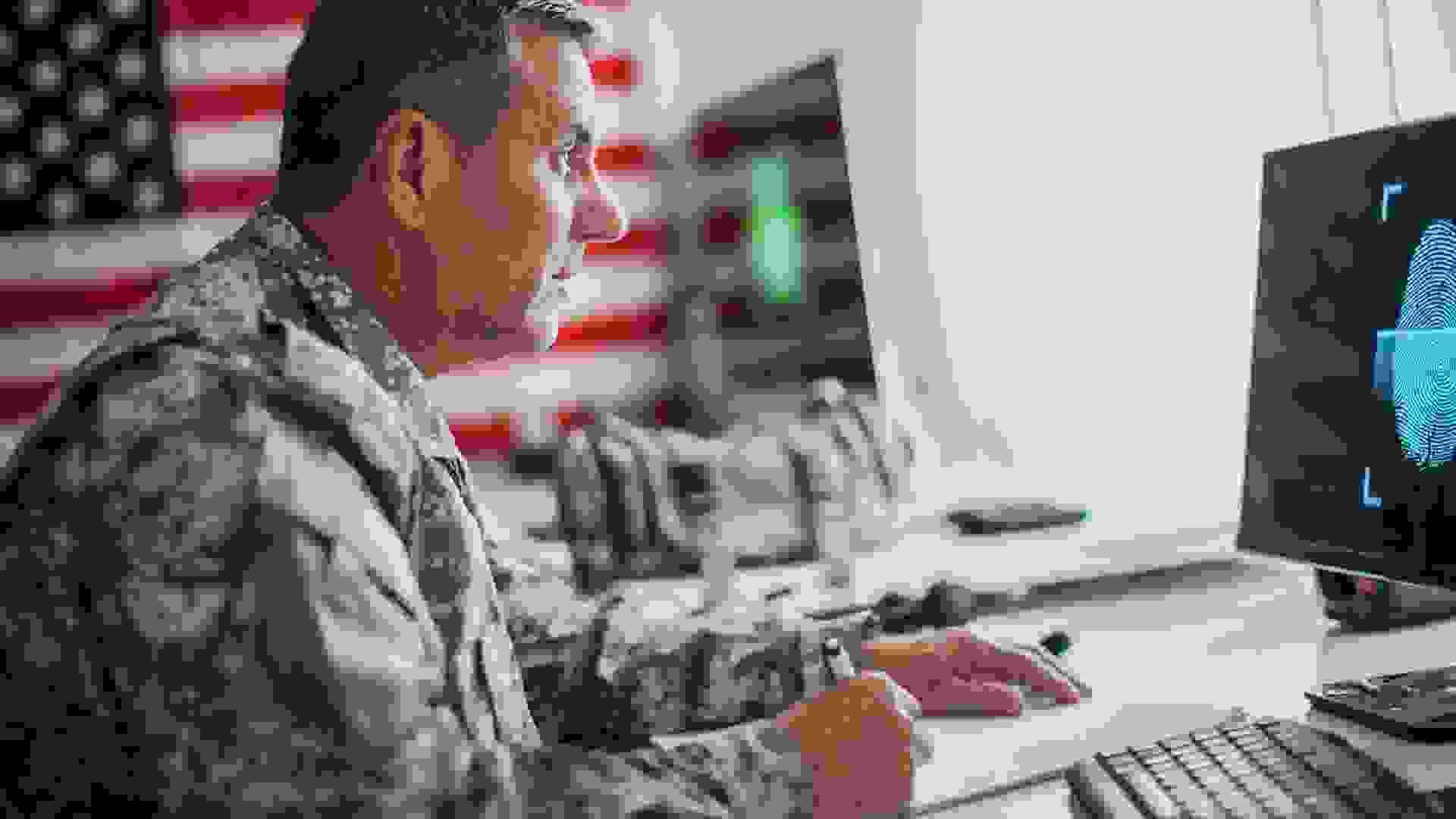 It's a little-known fact, but earnings for active duty military service or active duty training are covered under Social Security and have been since 1957. One of the special benefits military members…
READ MORE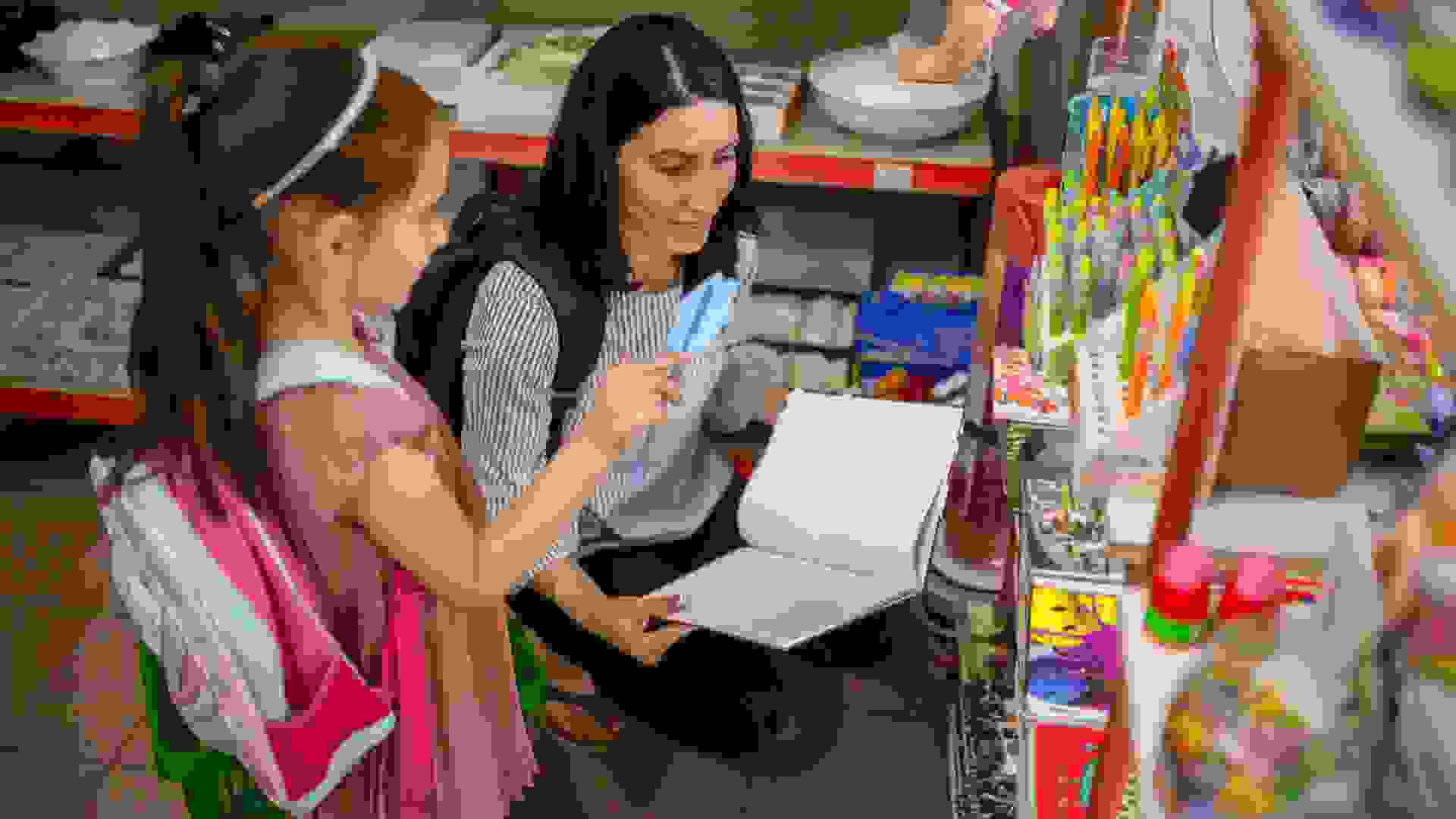 A sales tax-free holiday is a limited-time period where a state allows sales tax to be eliminated or reduced on categories of consumer products. These holidays are usually short in duration and are…
READ MORE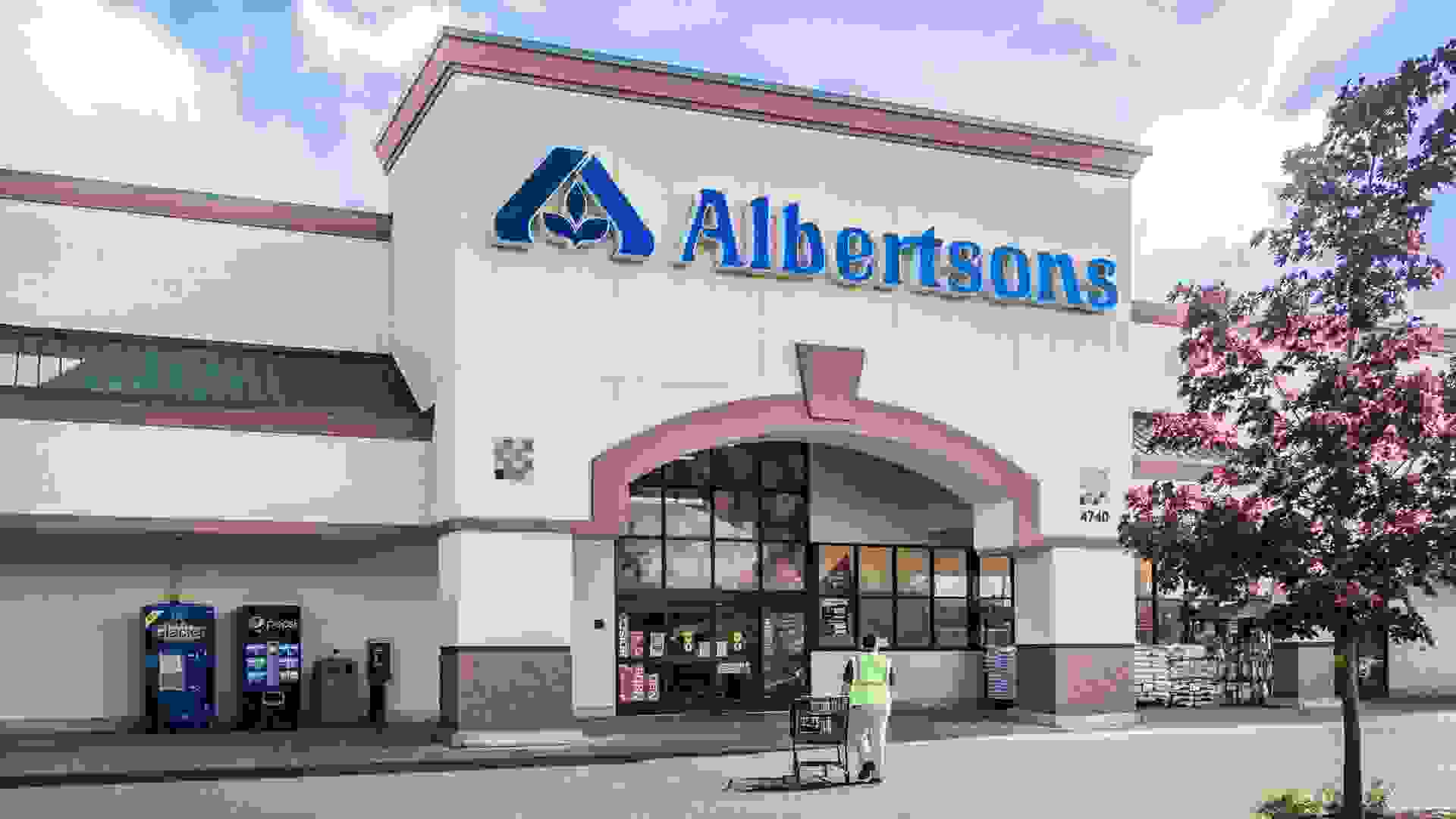 Albertsons, one of the largest food and drug retailers in the U.S., accepts SNAP EBT as payment in stores and online for delivery and DriveUp & Go pickup orders. See: 9 Bills You Should Never Put…
READ MORE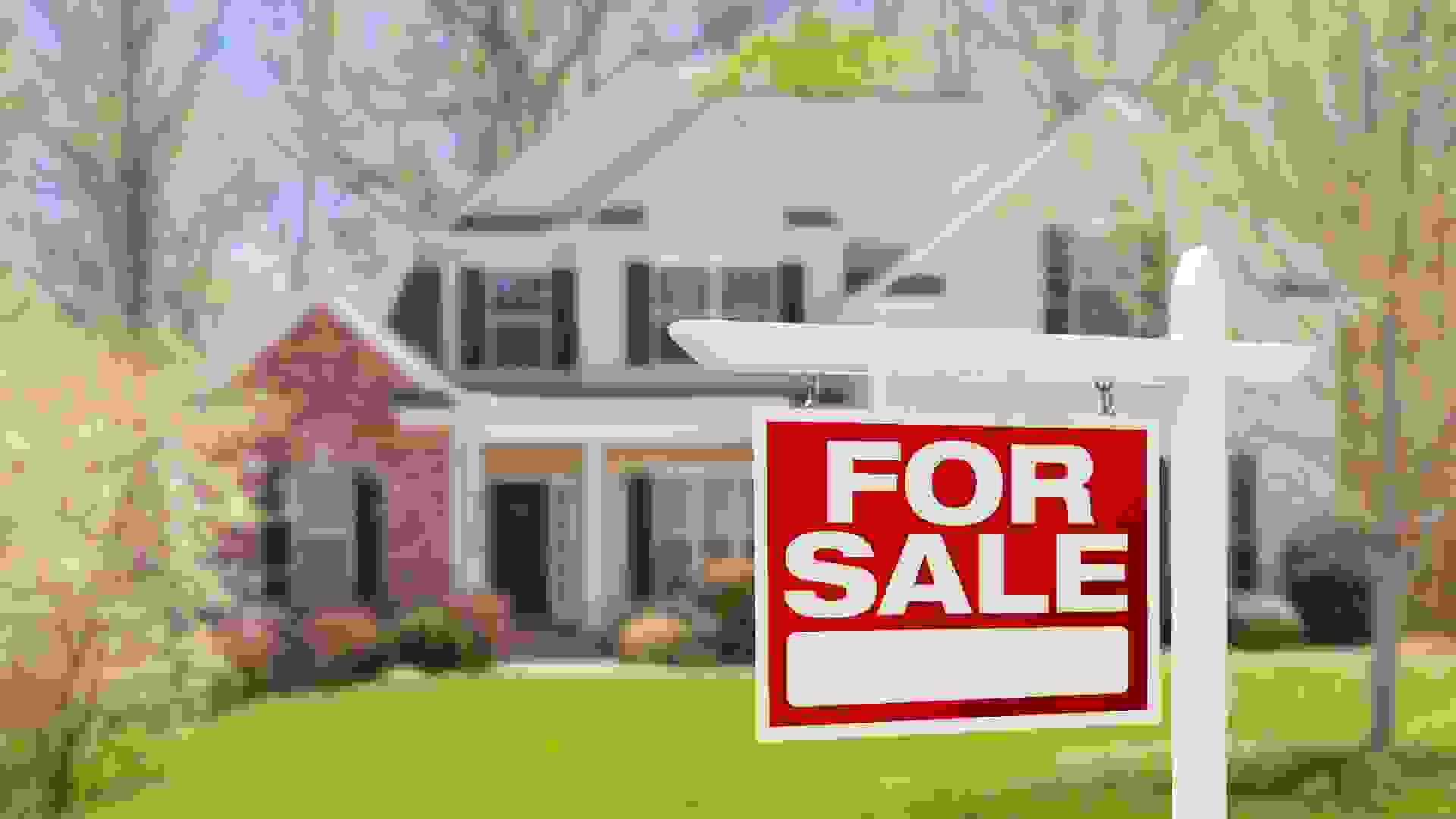 Consumer confidence in the housing market dropped to its lowest level in a decade, with Americans feeling pessimistic about homebuying conditions in July — a sentiment largely driven by higher…
READ MORE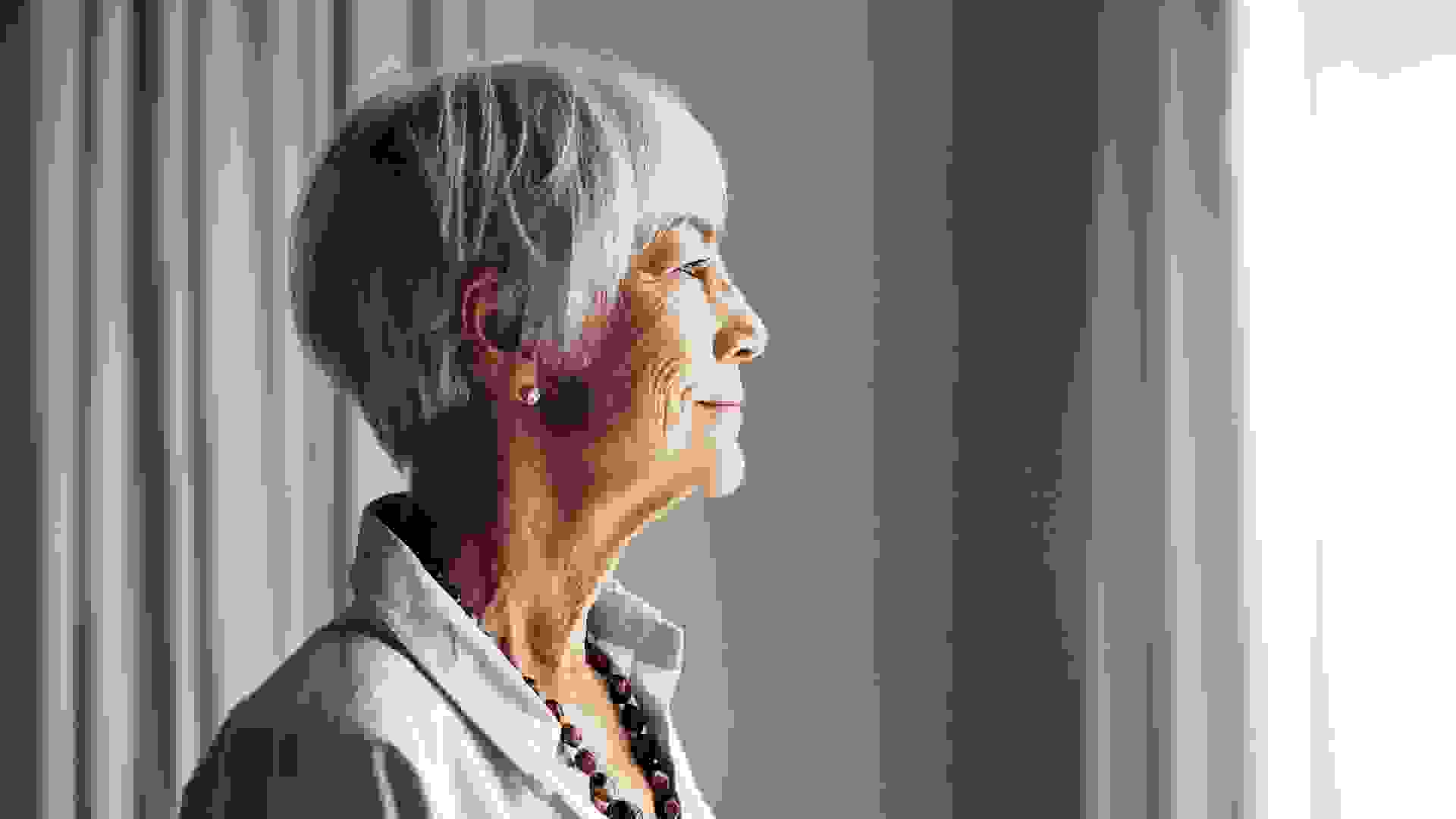 If your spouse passes away and you are the surviving spouse of the worker, you can receive your spouse's Social Security benefits after they pass. An important caveat: your spouse must have worked…
READ MORE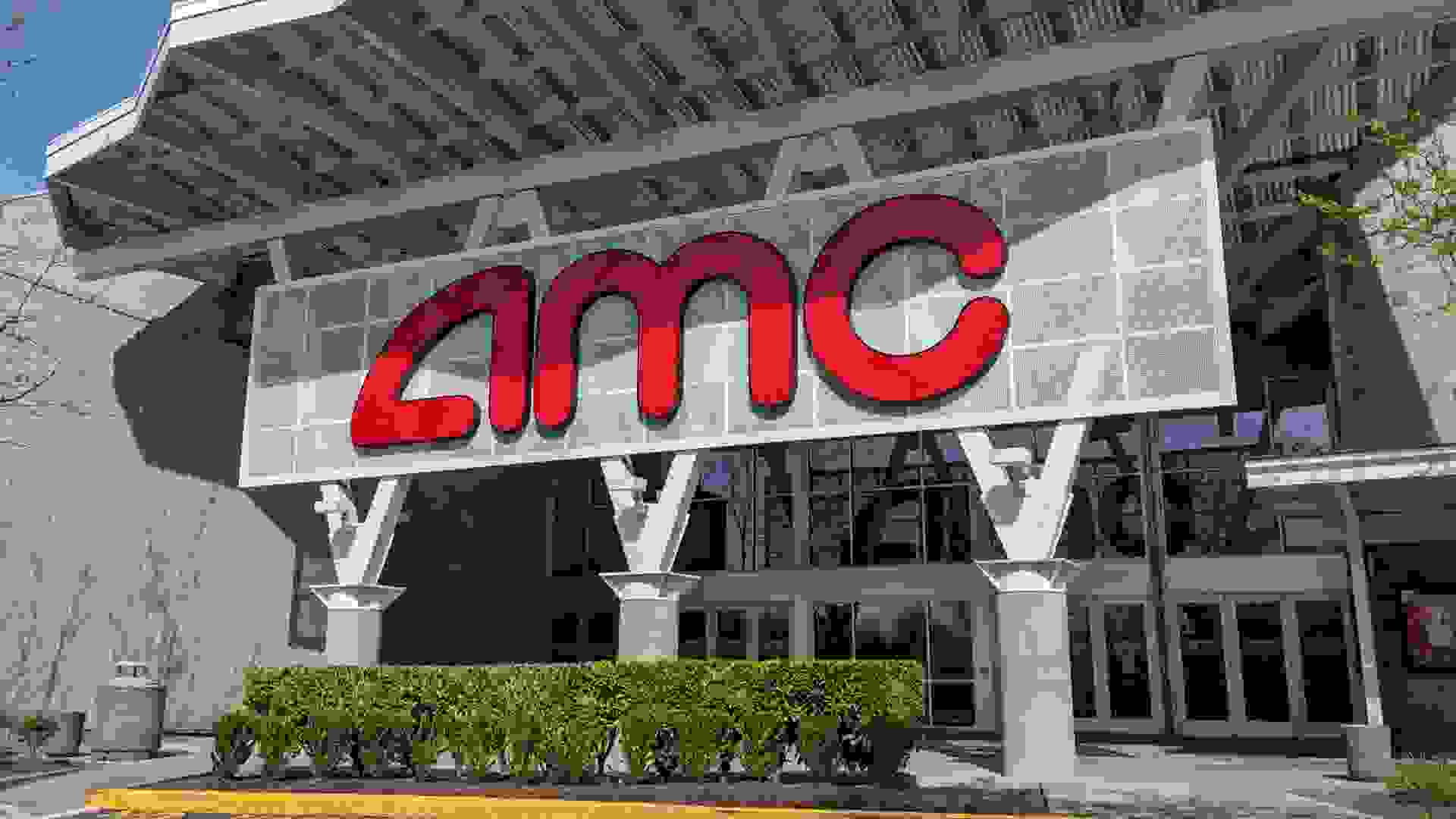 The meme-stock mania seems to be regaining ground. Pandemic darlings such as Bed, Bath & Beyond, GameStop and AMC all soared on Aug. 8 following increased chatter on some social media threads….
READ MORE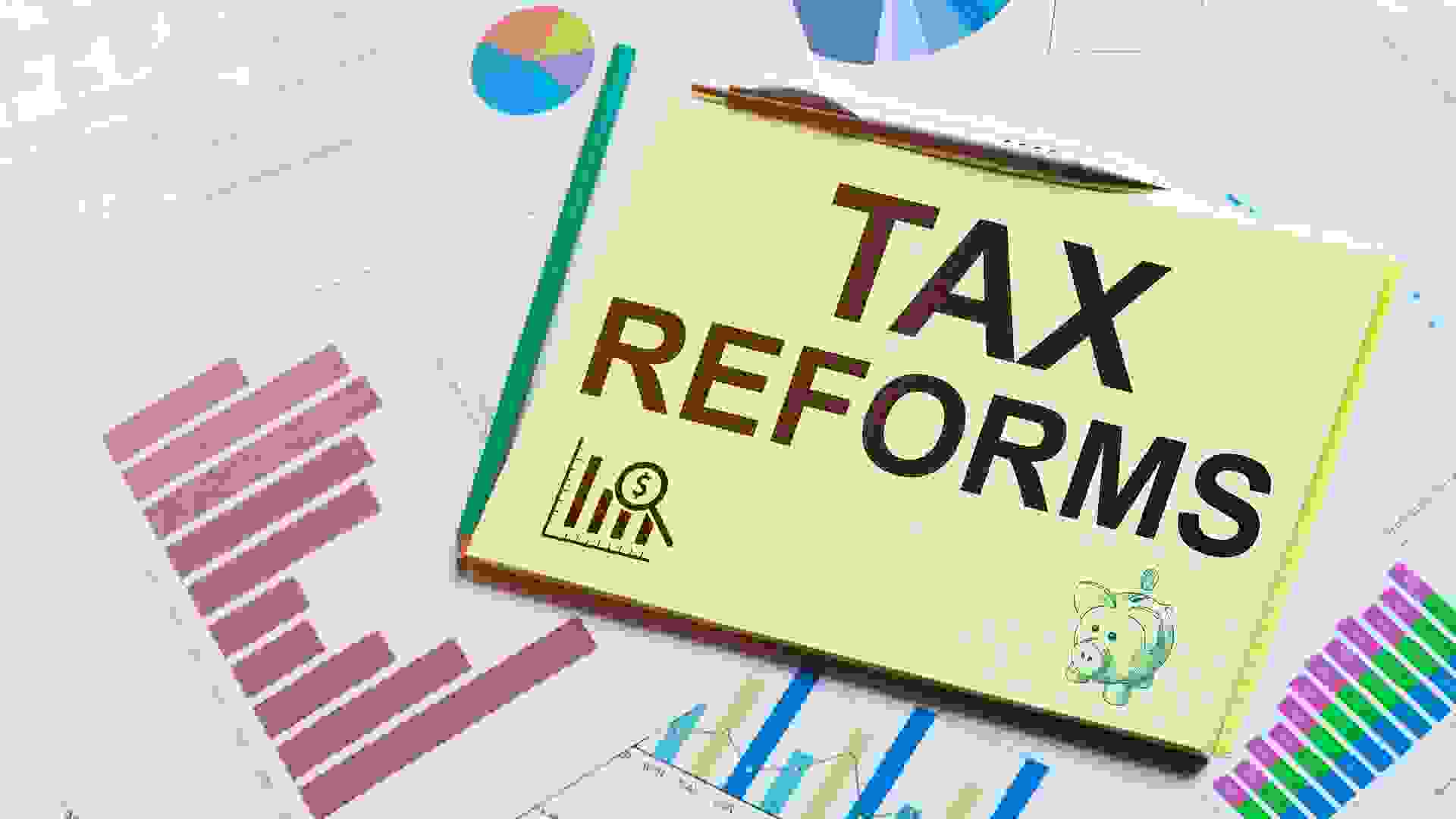 To help pay for the new provisions in the Inflation Reduction Act, the U.S. government will institute new tax structures. See: Inflation Reduction Act's Climate Change Initiatives Subsidize Solar…
READ MORE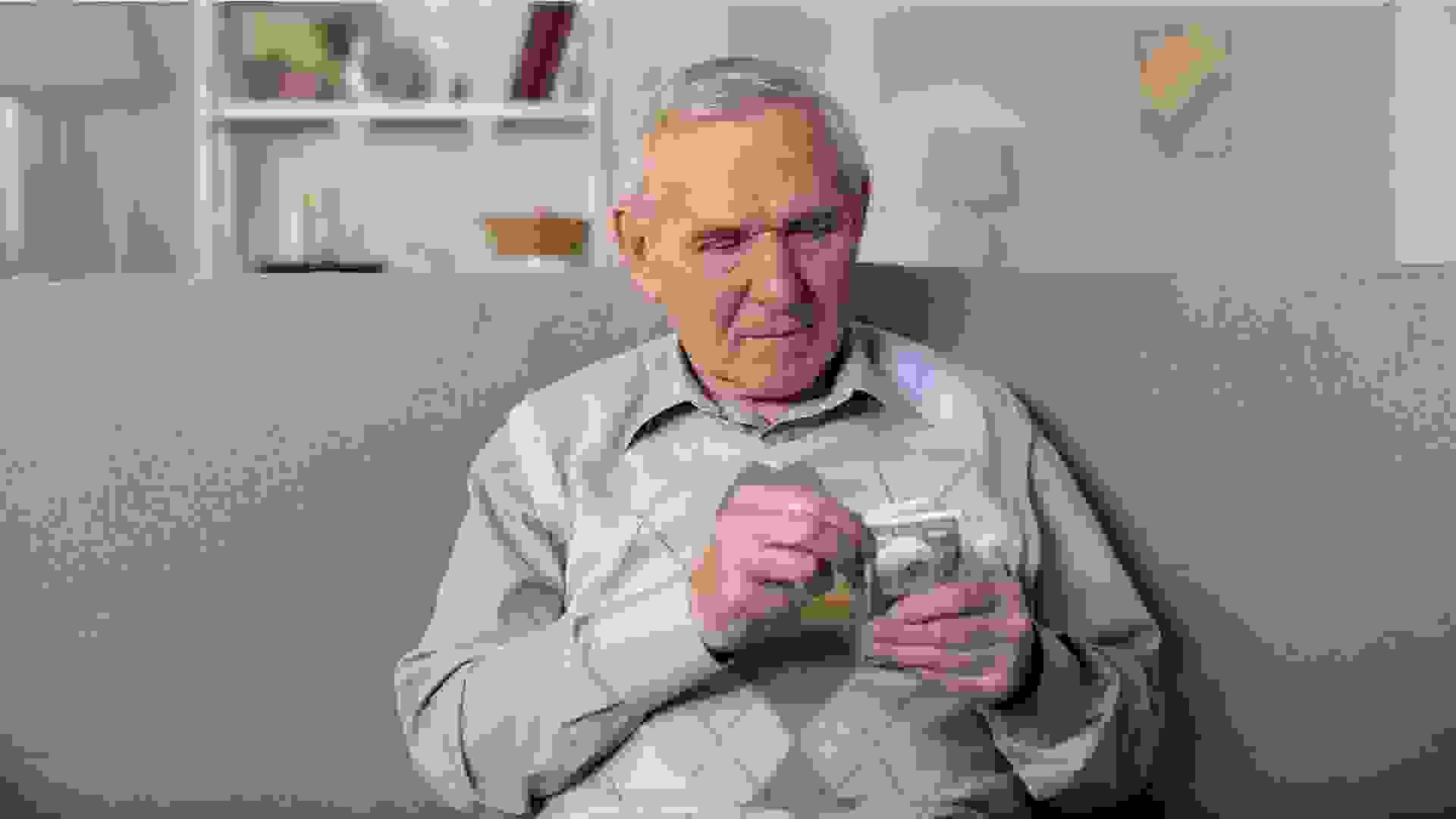 Since 1999, it has been federal law that all Federal payments except for tax refunds must be issued electronically. This means that Social Security and Supplemental Security Income (SSI) beneficiaries…
READ MORE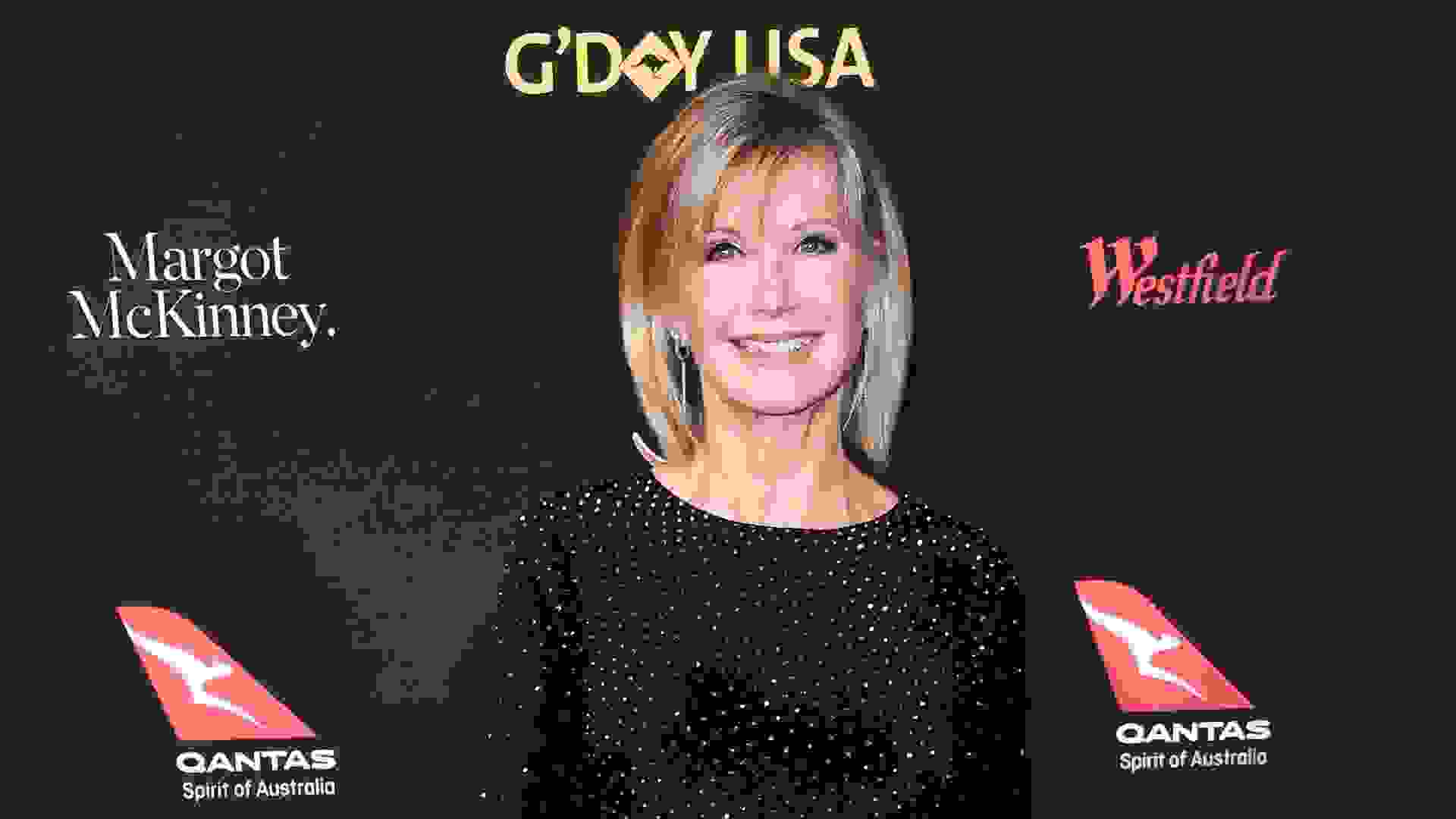 Actress, singer, producer and 1970s and early '80s icon Olivia Newton-John died on Aug. 8, 2022, after a 30-year on-and-off battle with cancer. See: How Rich Are Dolly Parton, Beyonce and Other Past…
READ MORE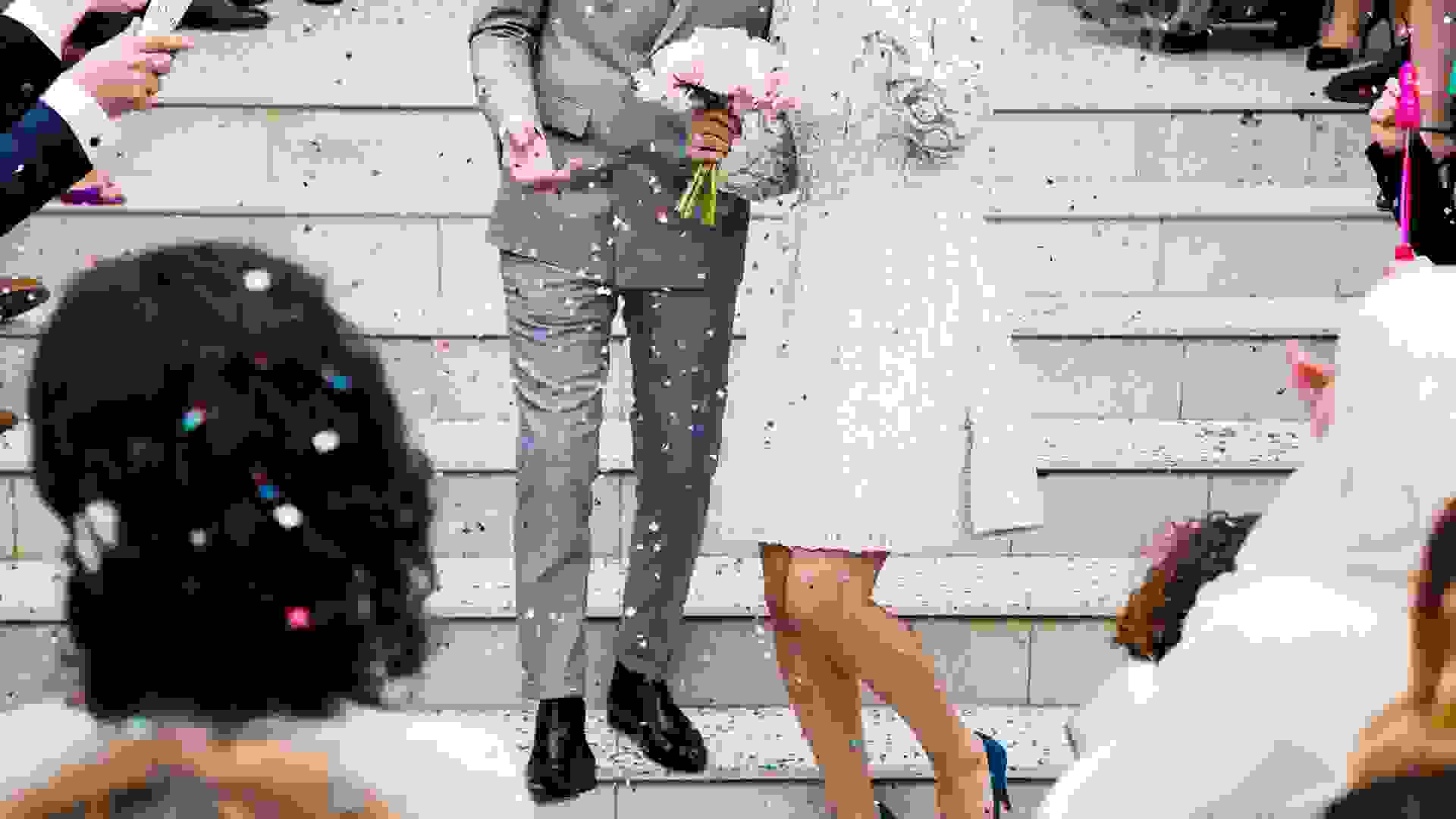 Getting remarried brings excitement — and decisions. That's especially true when it comes to Social Security benefits. Conversely: Financial Benefits of Getting RemarriedMore: The Woman's Guide To…
READ MORE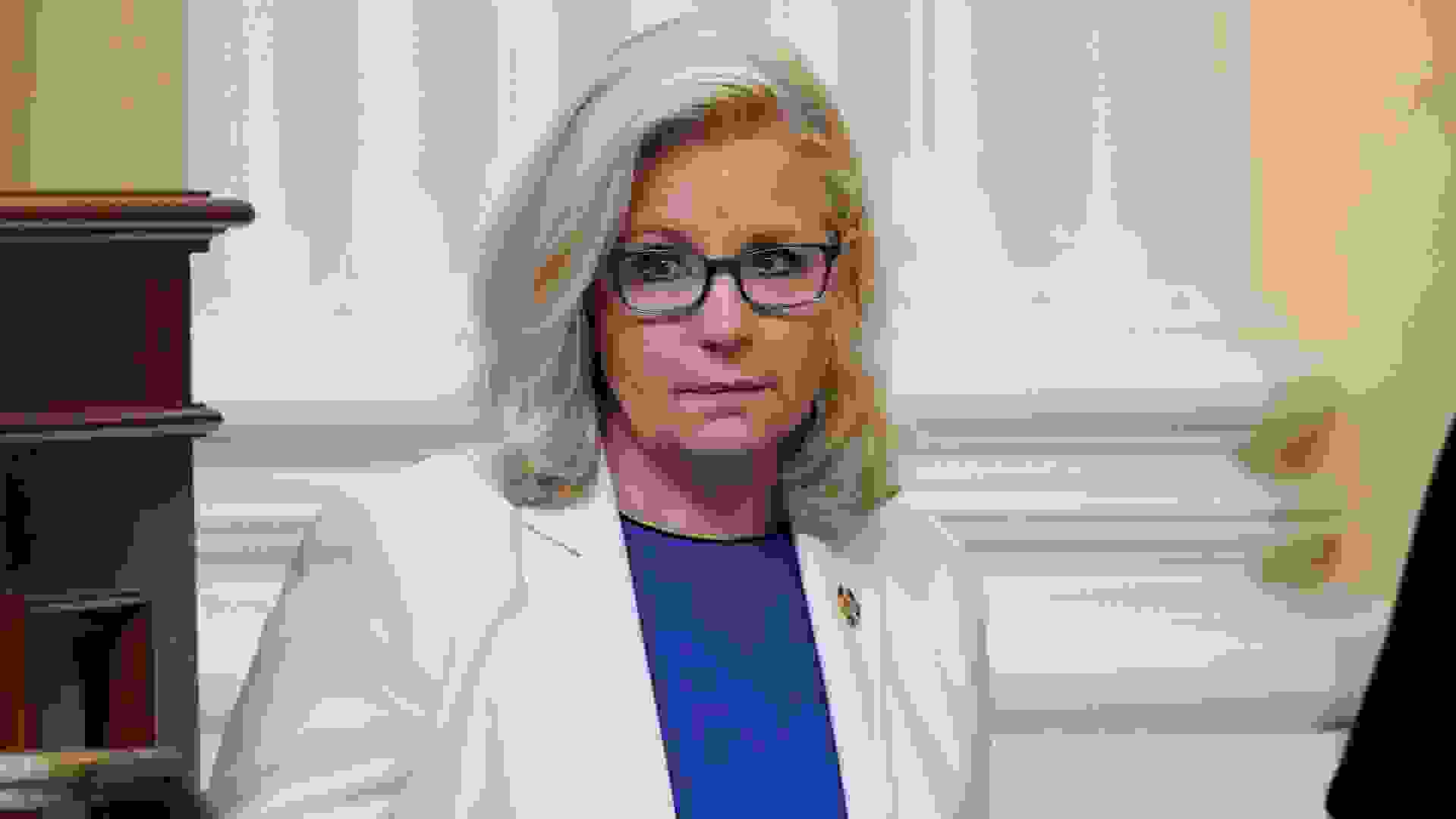 Liz Cheney, 56, is a lawyer, politician, political analyst and author who has served as the Republican representative from Wyoming since she was elected in 2016. She has been making headlines more…
READ MORE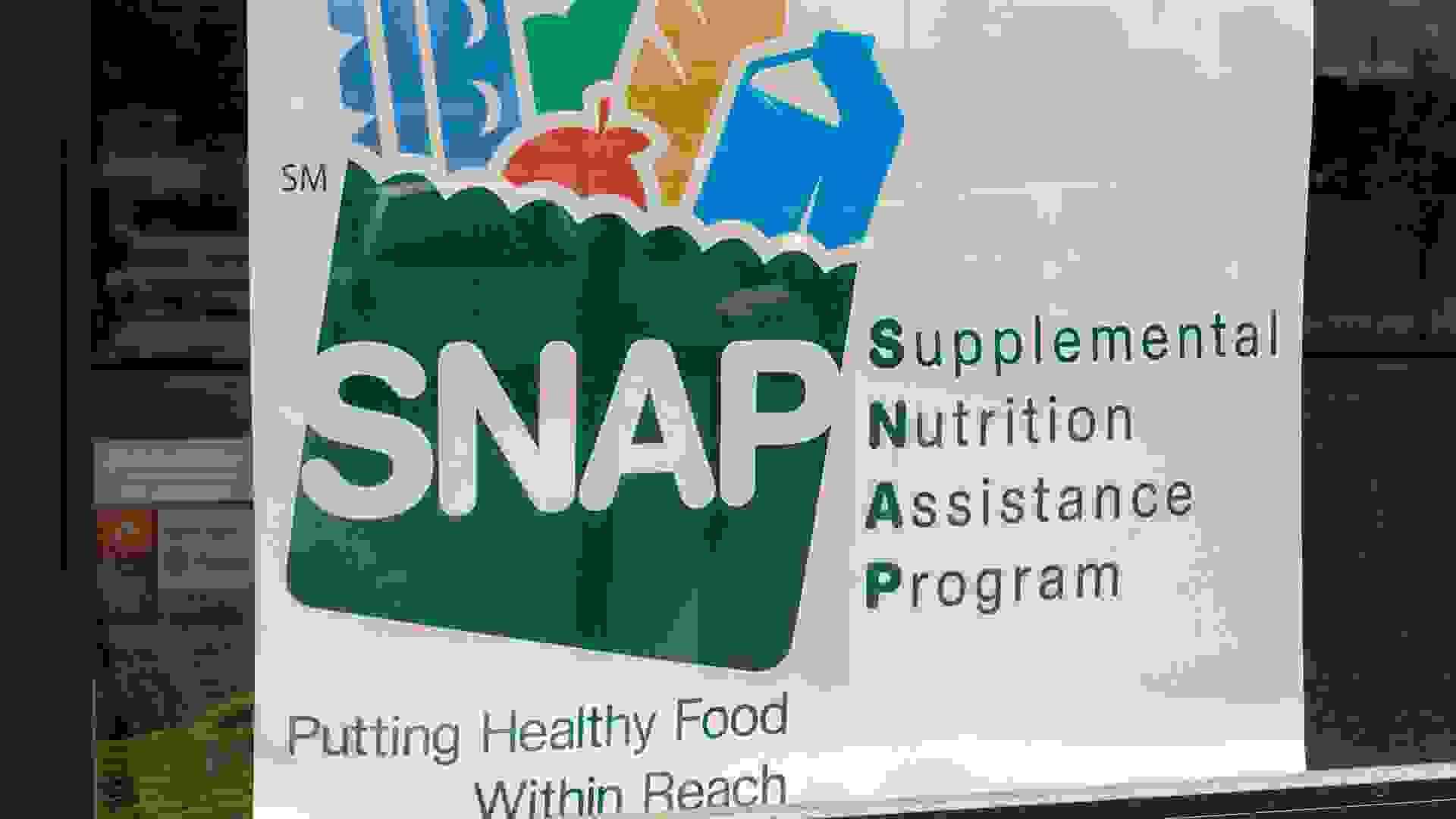 Walmart accepts EBT card purchases at all locations that sell food and grocery items. Your EBT card can be used the same way you would use your debit card, and EBT cardholders in 48 states can also…
READ MORE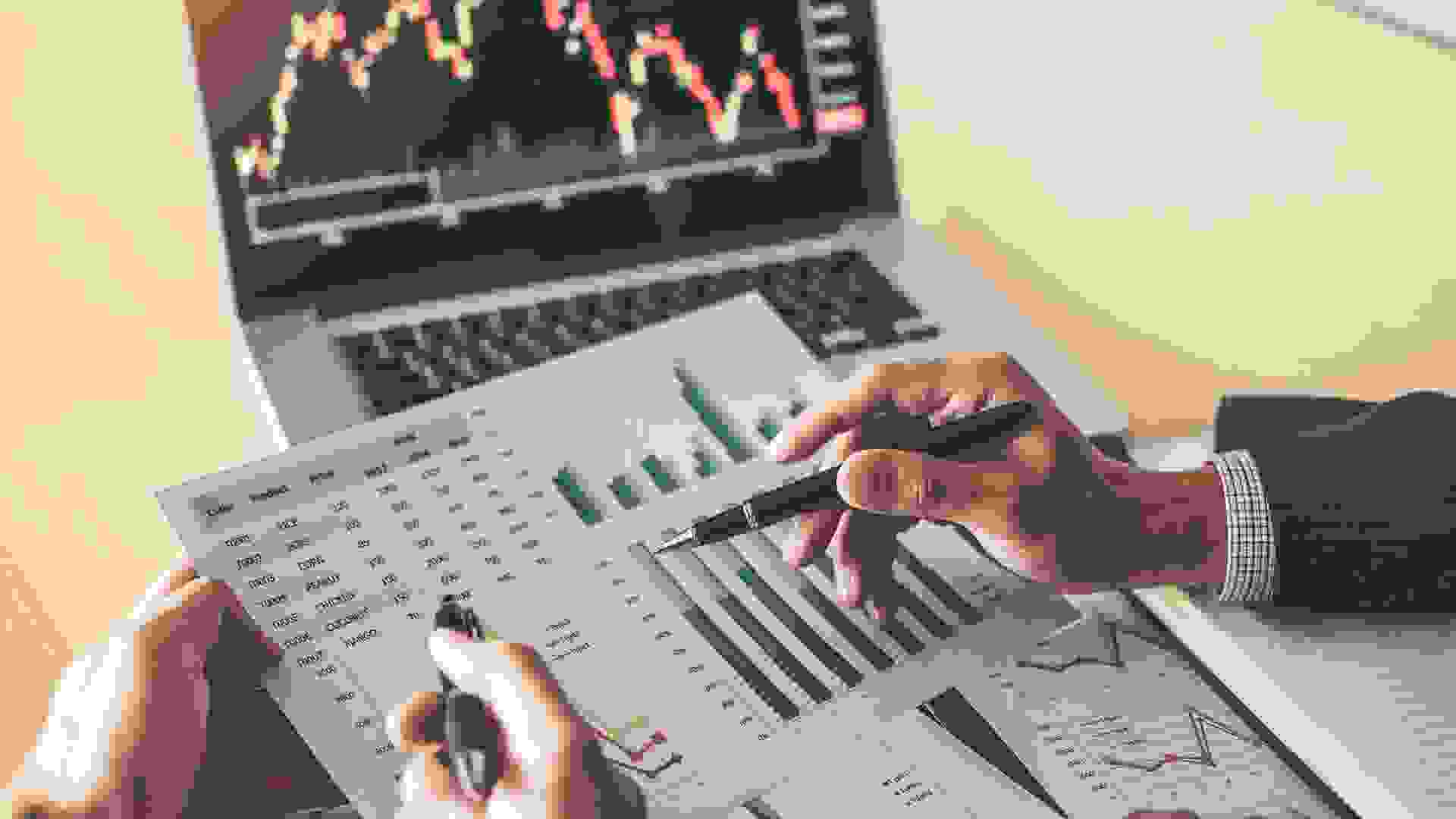 When it comes to looking at growth stocks to invest in now, there's a wide variety of exciting companies with upside. Check out our list to see our picks.
READ MORE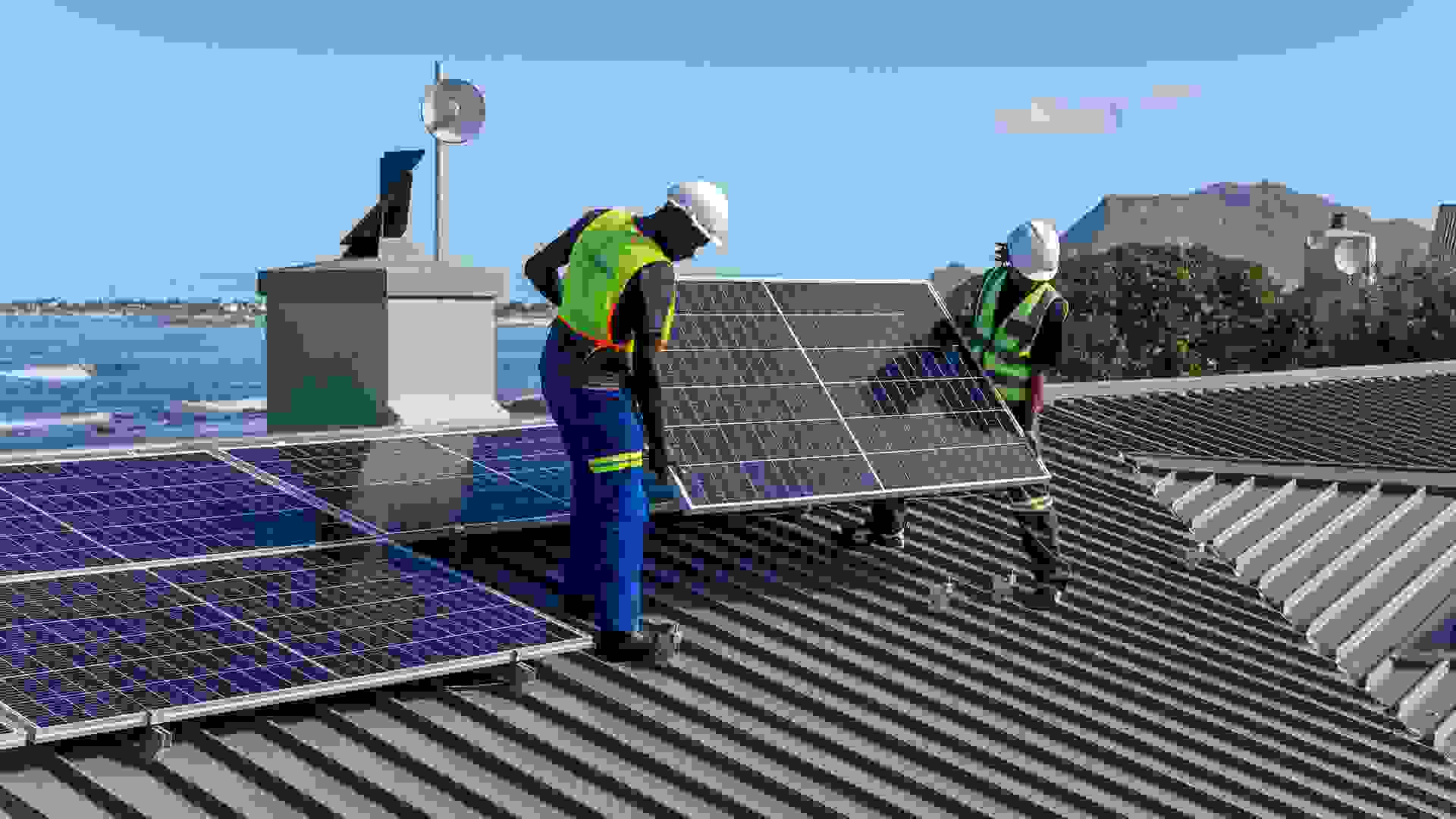 With the Senate passing the Inflation Reduction Act — legislation focused around climate, taxes, and health care — on Aug. 7, the federal government appears poised to make inroads on environmental…
READ MORE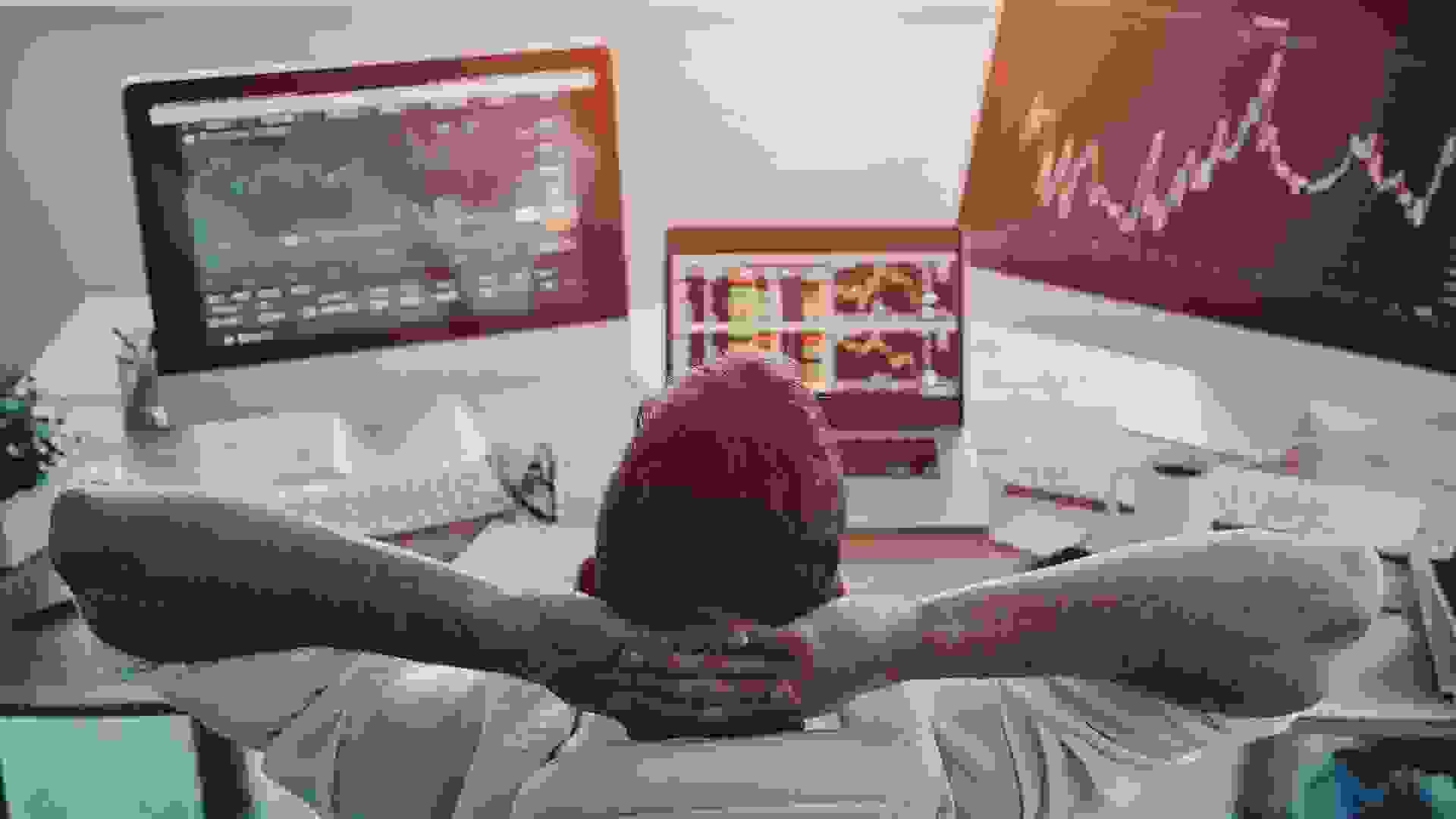 Often, investors will get notified of a stock split and worry that it might impact their portfolio. Learn what it means for you when companies split their stock.
READ MORE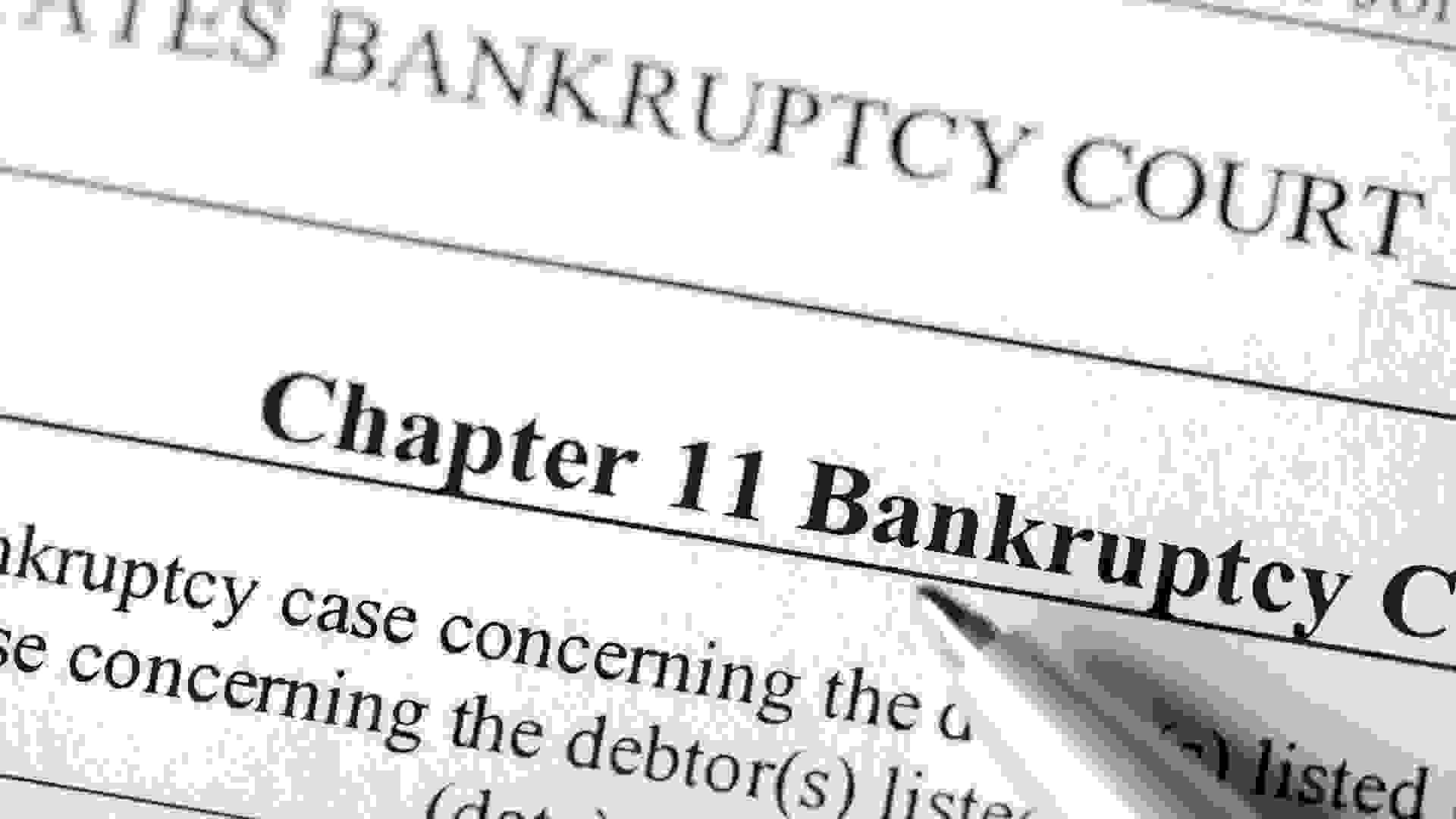 If it didn't kill them, the pandemic tested the mettle of retail companies of all sizes and ensured an uncertain future for all. The current economic outlook has prompted one former retail CEO to…
READ MORE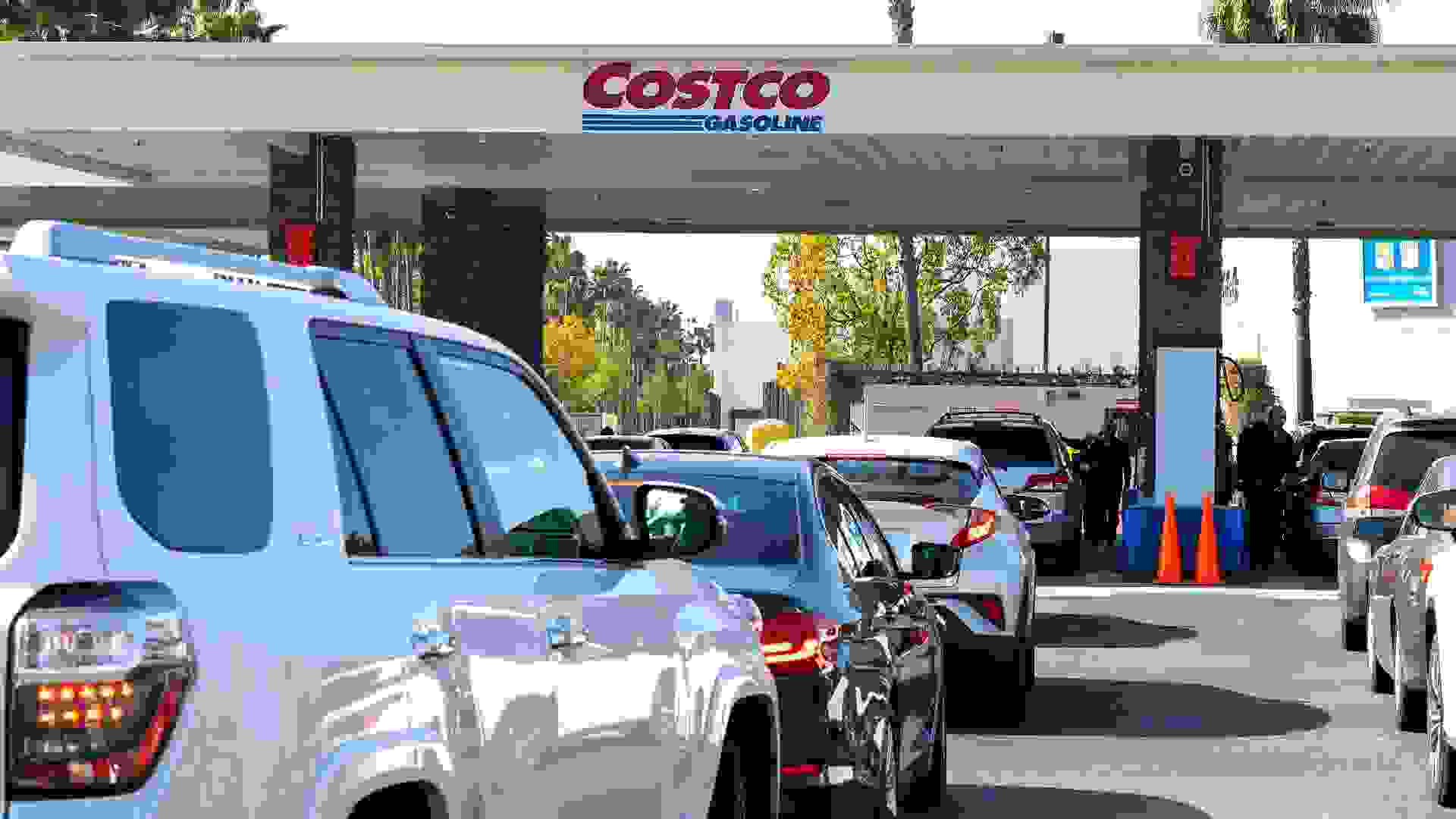 As summer winds down, gas prices are slowly starting to fall despite an economy in turmoil. See: 22 Side Gigs That Can Make You Richer Than a Full-Time JobFind: 7 Surprisingly Easy Ways To Reach Your…
READ MORE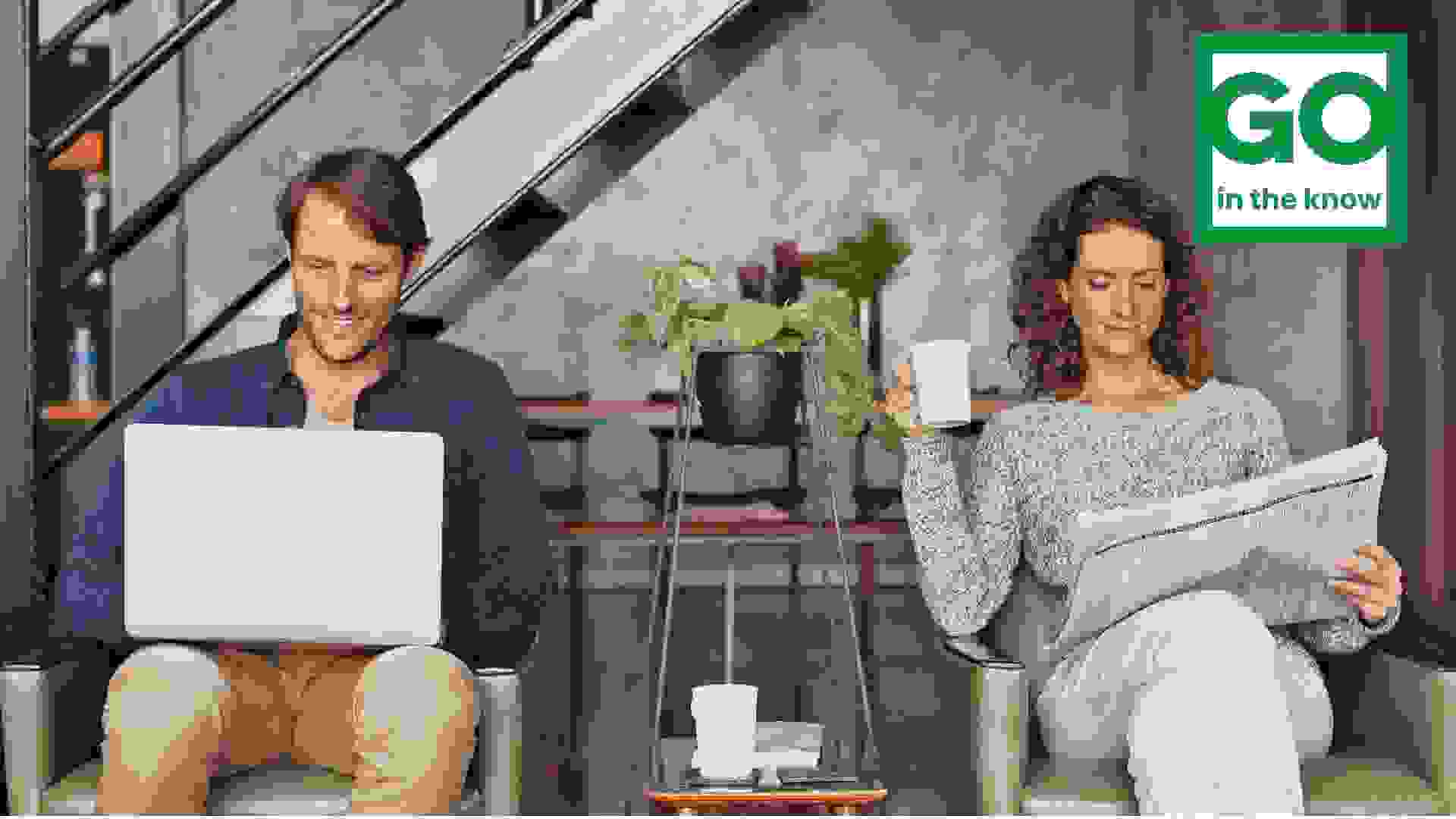 It's International Cat Day, so feline-loving folks all over the world are celebrating their kitties. If you're one of them, and your cat isn't sitting on your keyboard in front of your screen right…
READ MORE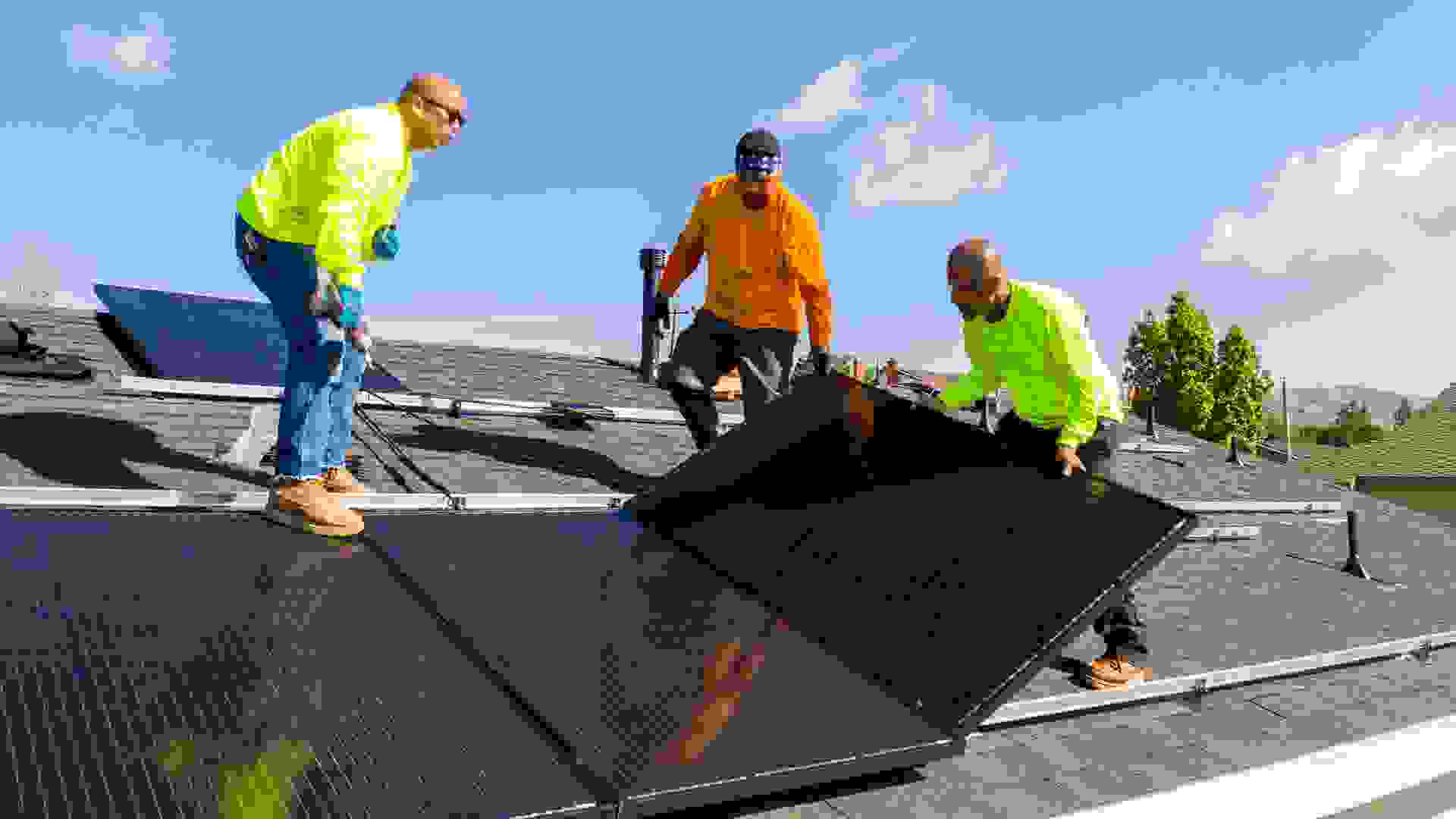 Although it is called the Inflation Reduction Act (IRA), for many homeowners the opportunity to save money — by making their home more energy-efficient — trumps a gradual easing of inflation 10…
READ MORE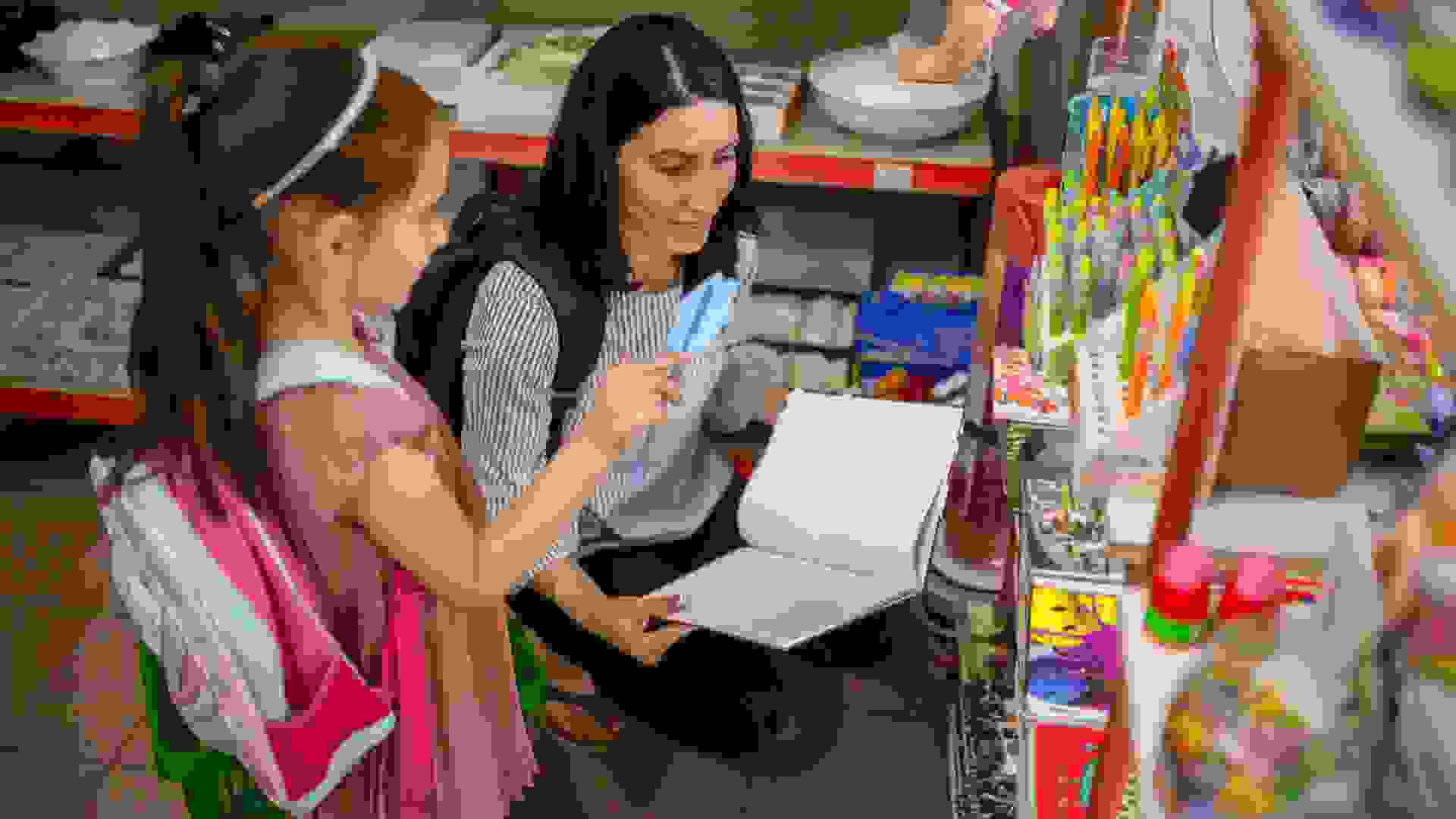 Parents can still take advantage of back-to-school savings as dozens of states hold tax-free weekends. Dates and tax-exempt items vary by state, according to the Federation of Tax Administrators and…
READ MORE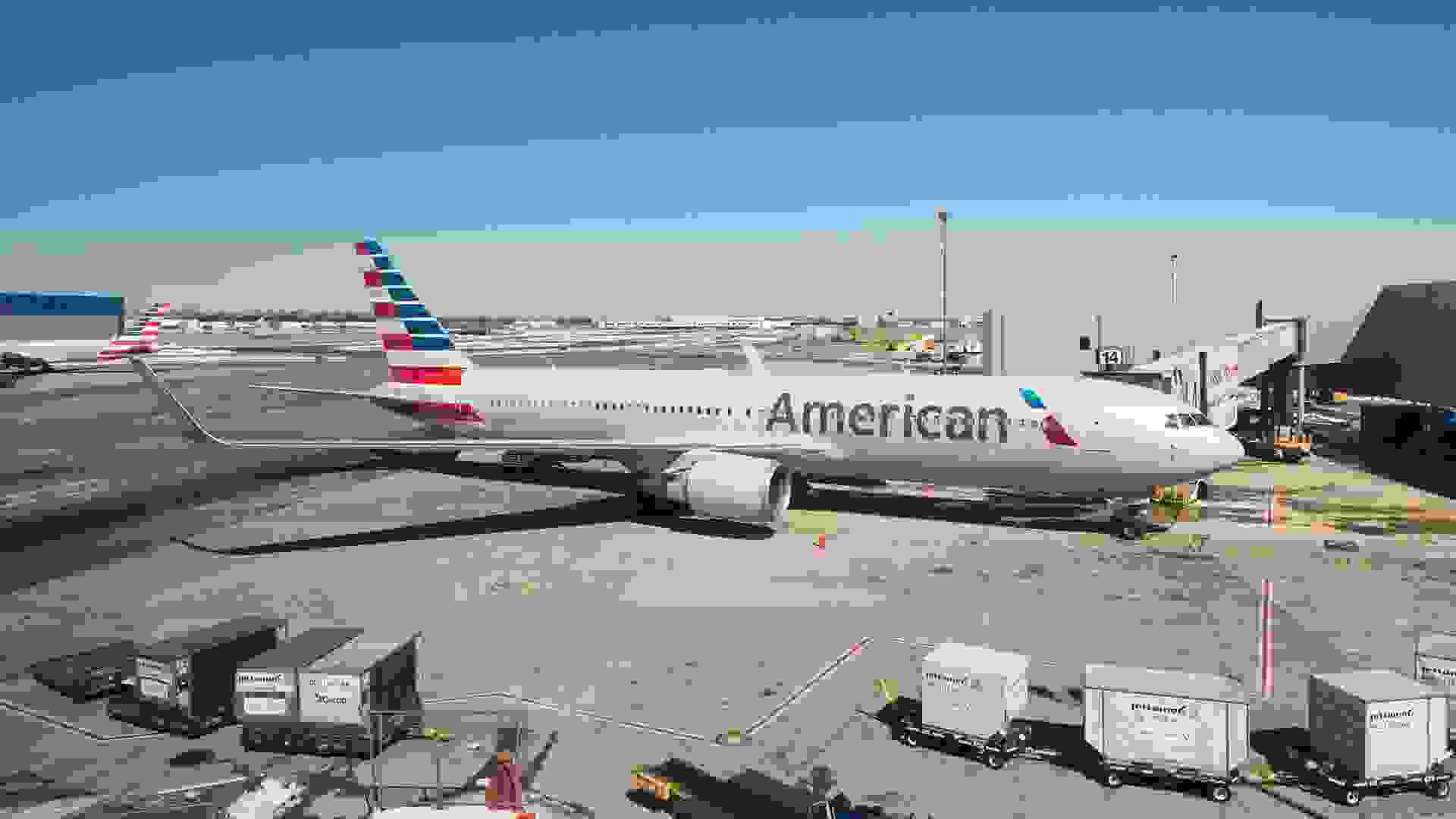 Flying has become increasingly frustrating and complicated as of late, given more frequent cancellations and delays partly due to labor shortages. In light of this, the Department of Transportation…
READ MORE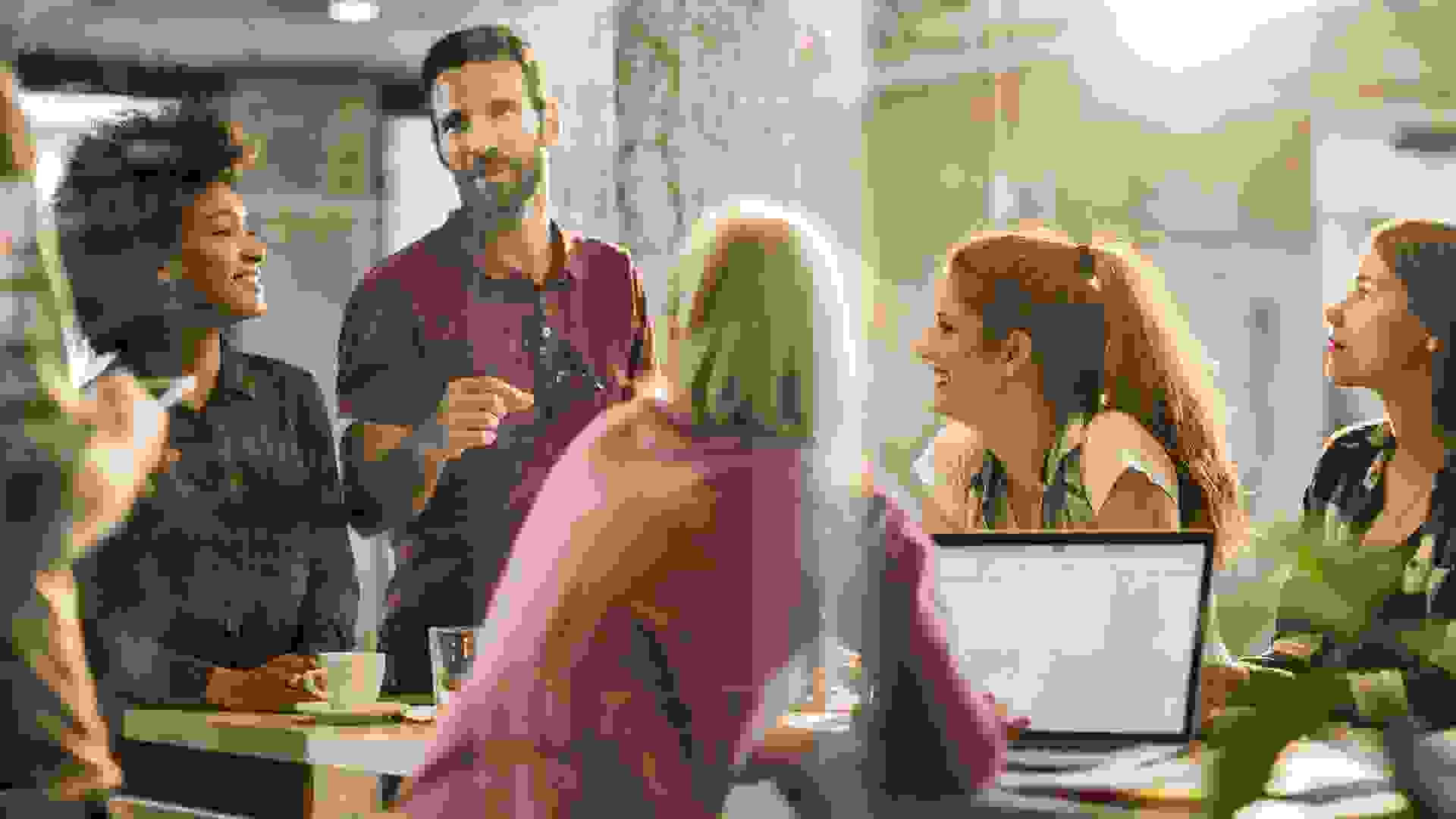 The U.S. added 528,000 jobs in July, largely beating estimates, and unemployment was at 3.5%, the Bureau of Labor Statistics (BLS) reported last week. The blowout report is reigniting several…
READ MORE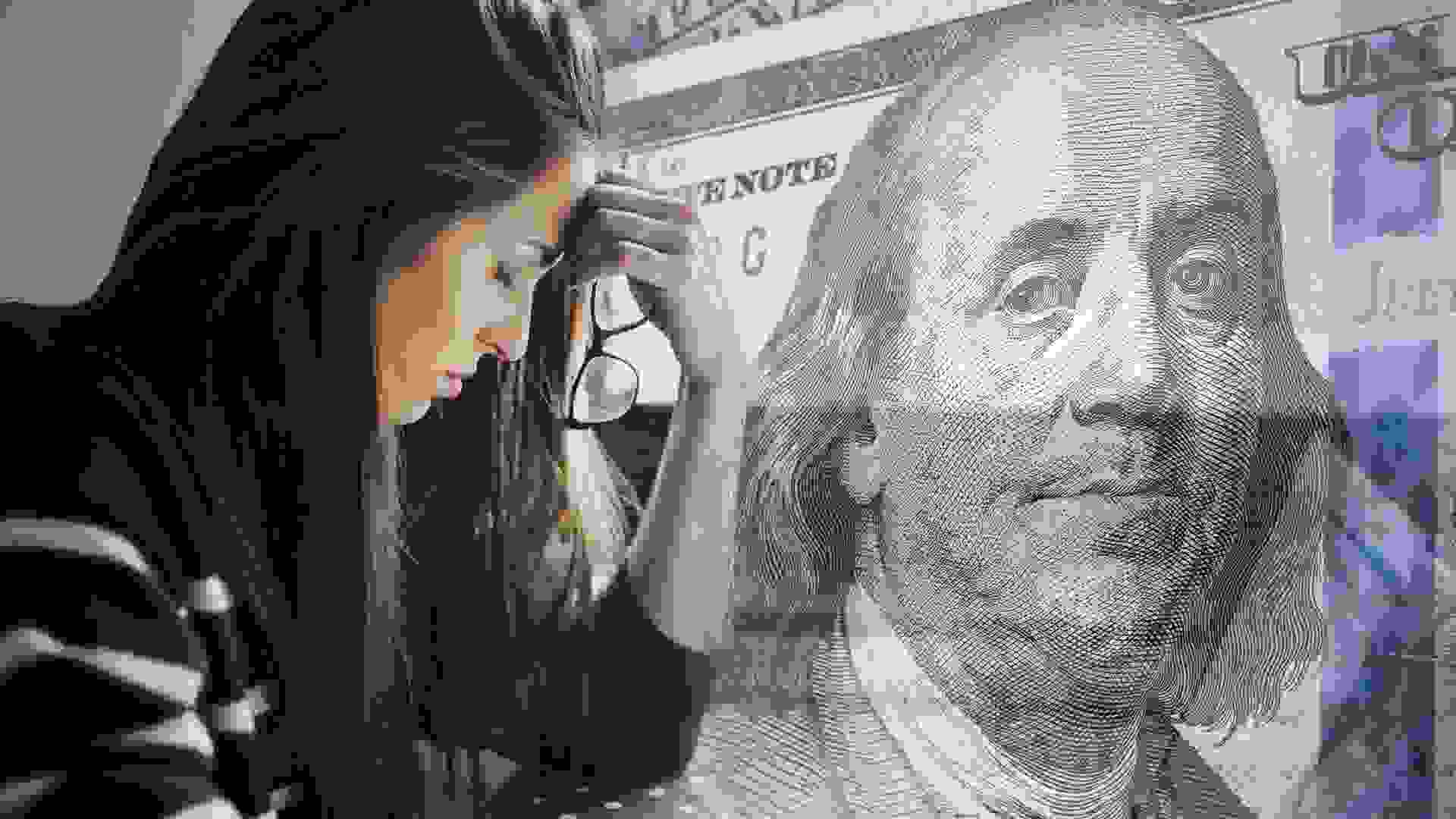 With no word yet from the White House on an official extension to the student loan payment moratorium and the September 1 repayment start-up date quickly approaching, lenders have no choice but to go…
READ MORE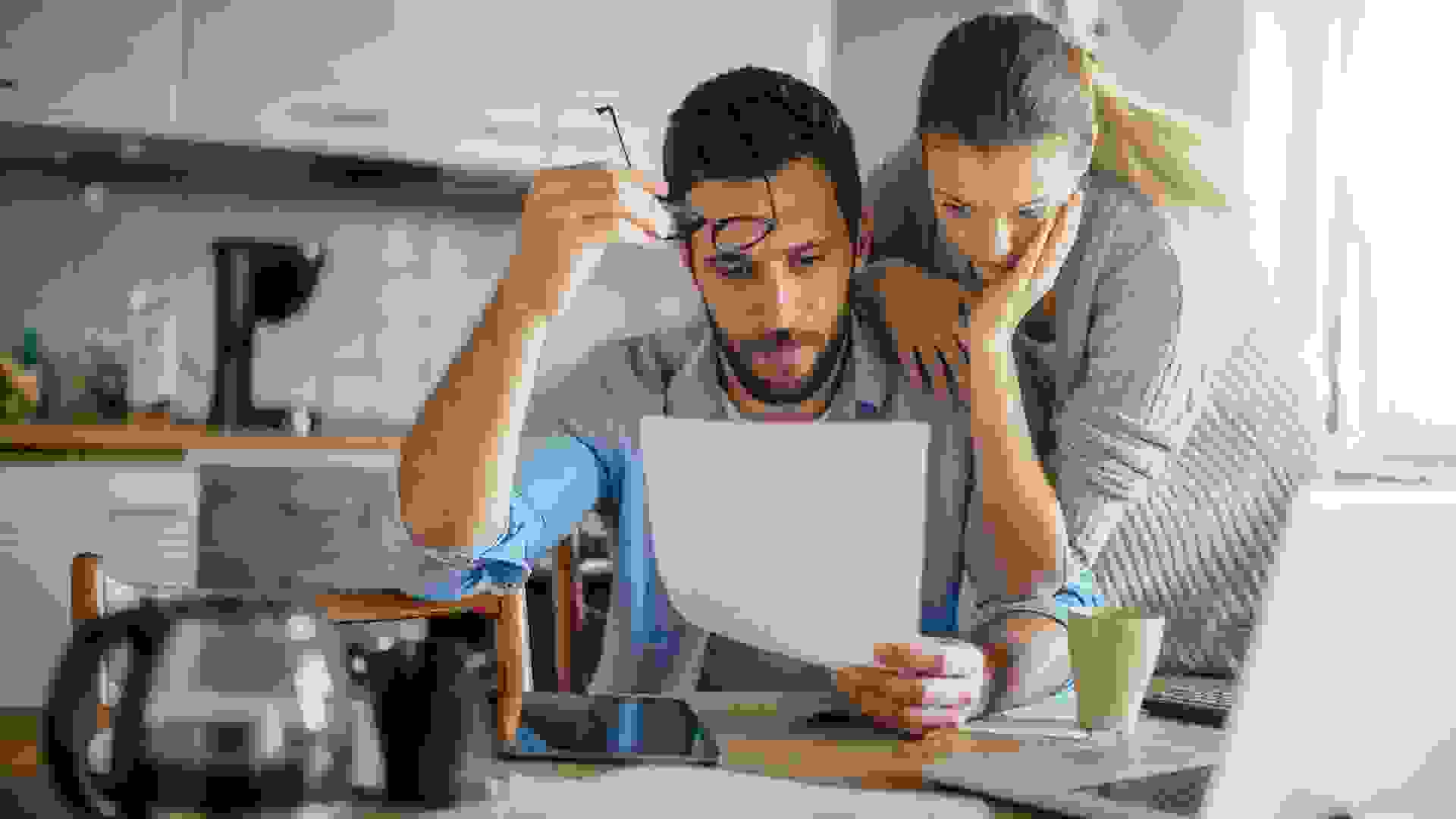 Not only does a prolonged period of high inflation have significant consequences on a country's economy, but it also affects people's financial outlook and expectations in the short- and long-term….
READ MORE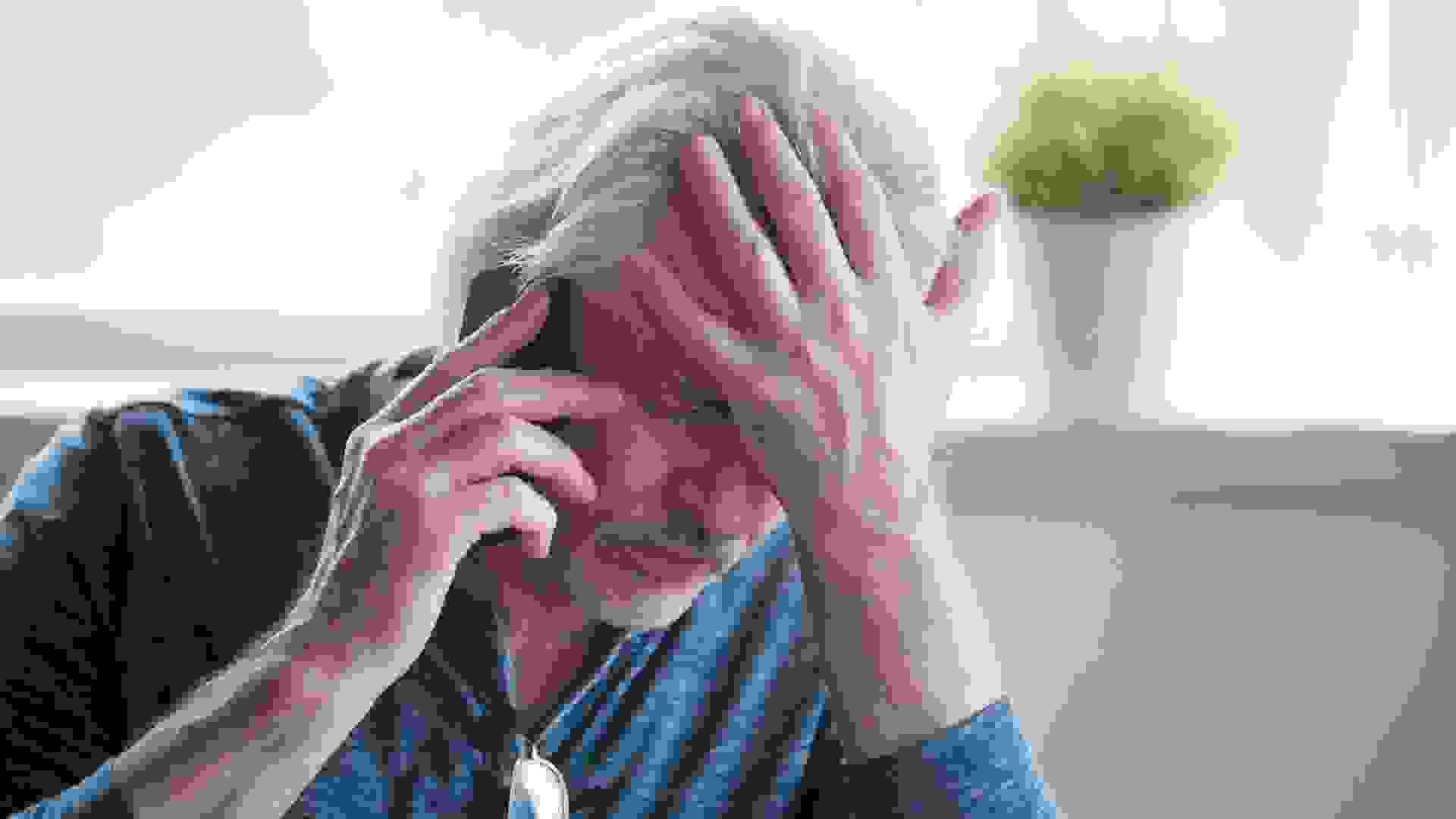 The Social Security Administration recalculates Social Security benefits annually to keep pace with inflation. The cost of living allowance is based on the Consumer Price Index for all Urban Wage…
READ MORE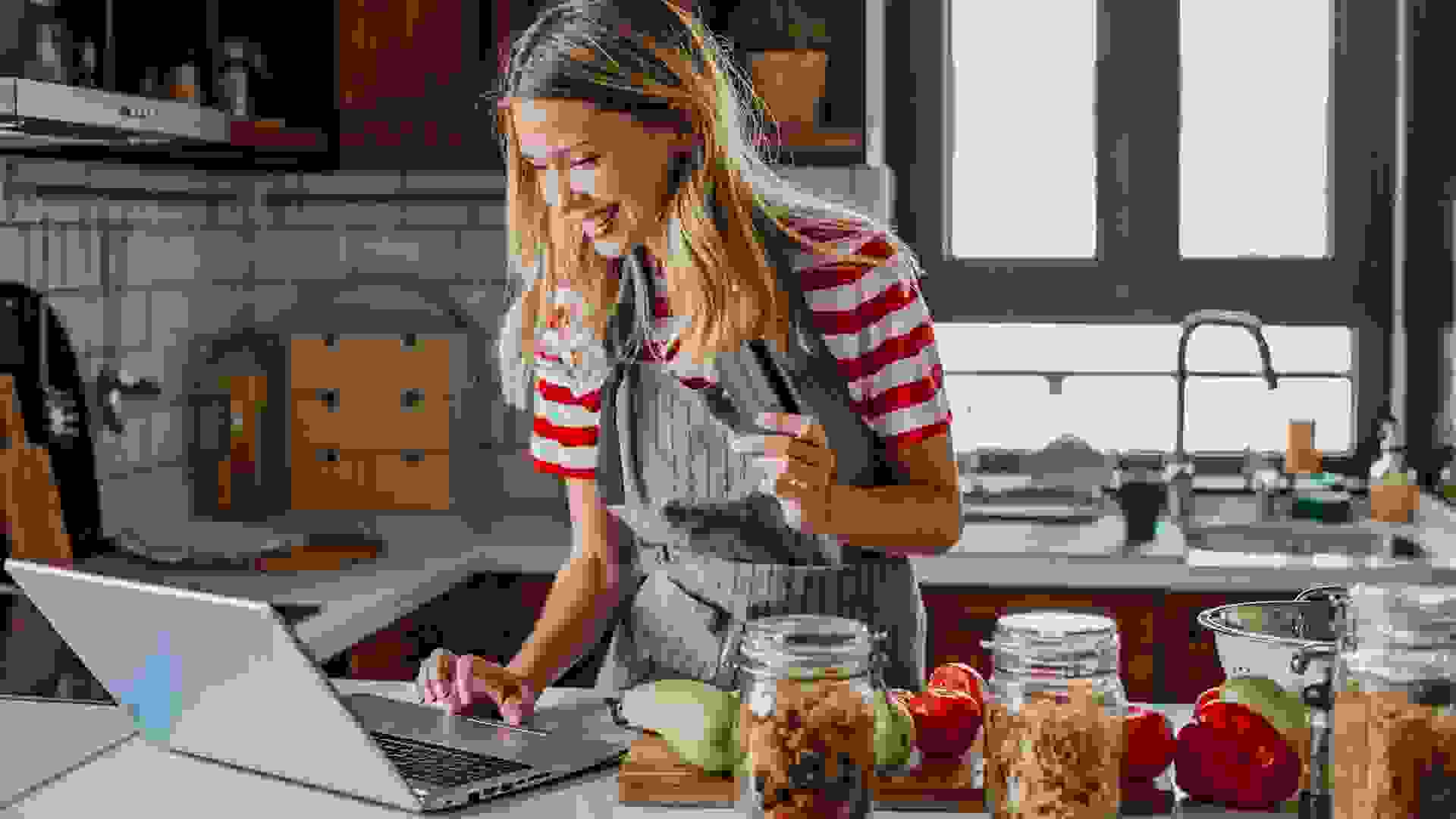 Two everyday necessities hit hardest by inflation costs are groceries and gas. As many look for ways to save a buck in these difficult financial times, online grocery shopping has become a lucrative…
READ MORE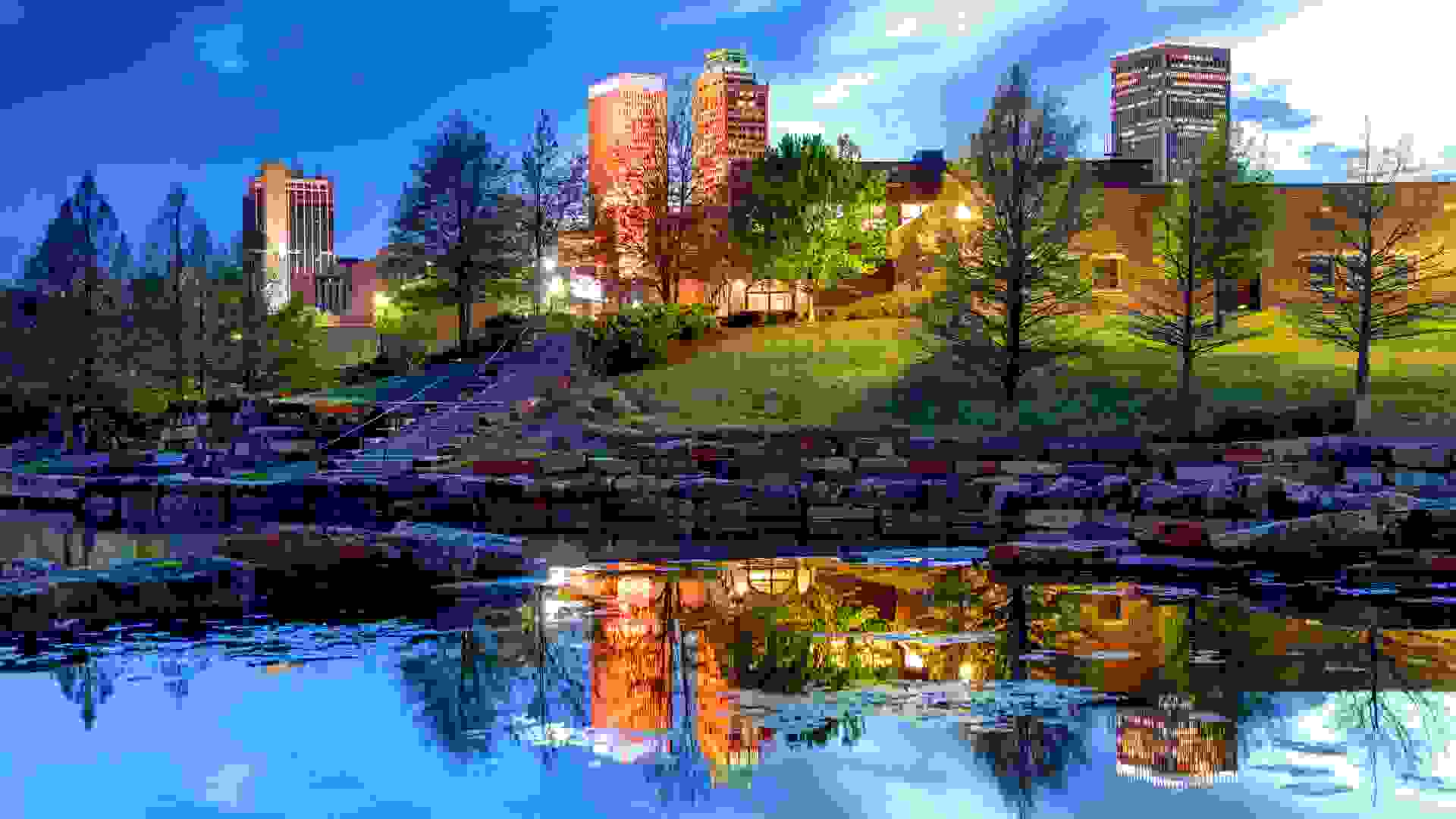 If you've joined the remote-work revolution, you might have the opportunity to move wherever you want for the first time in your career. If you're looking for a change of pace in a brand-new place,…
READ MORE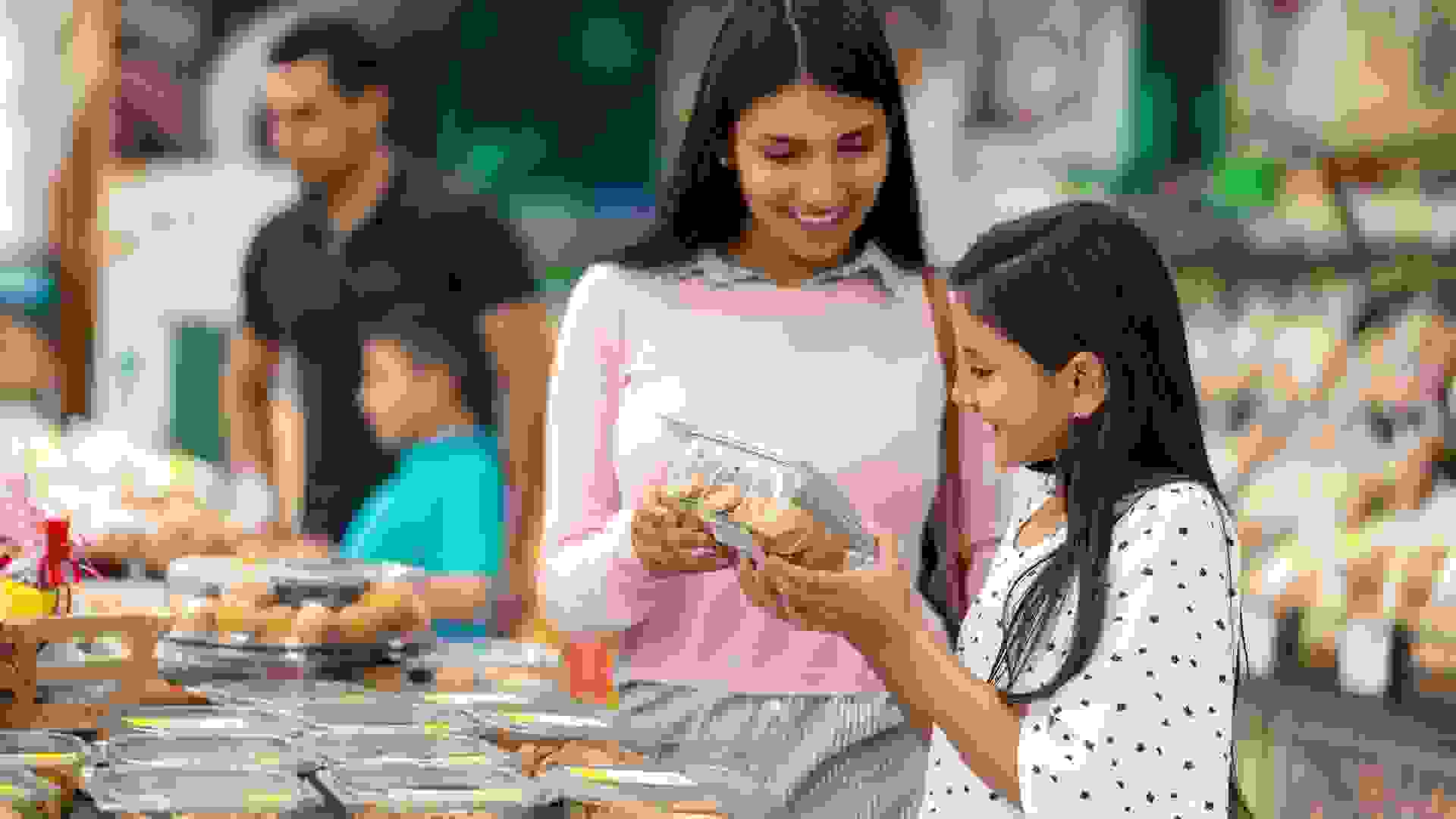 The federal government's Supplemental Nutrition Assistance Program has garnered a lot of headlines this summer, from the rollout of the Summer P-EBT program that aims to feed underprivileged kids to…
READ MORE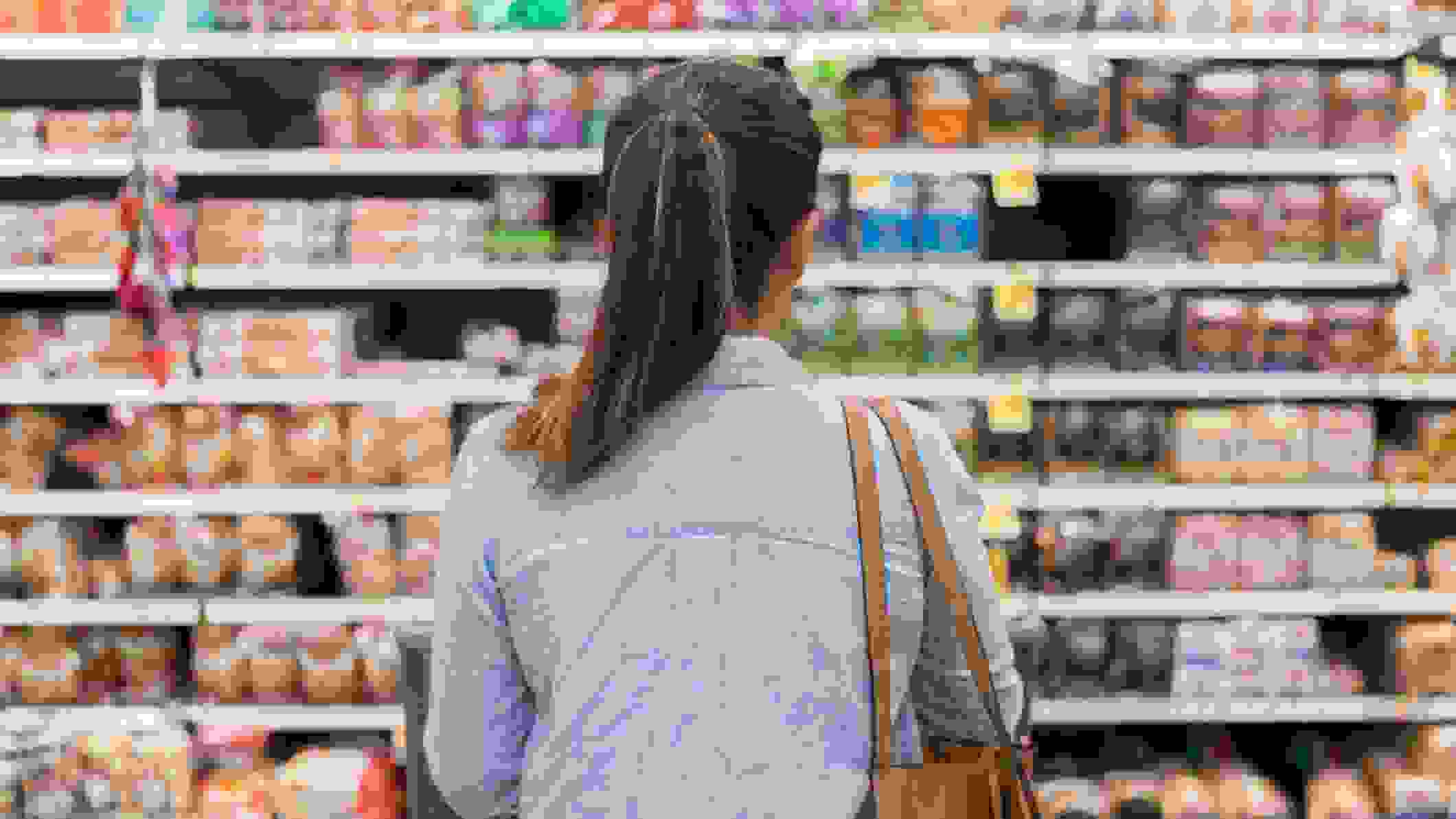 The overall Consumer Price Index for June 2022 increased 1.3% from the previous month on a seasonally adjusted basis, the U.S. Bureau of Labor Statistics said. Year-over-year, inflation rose a…
READ MORE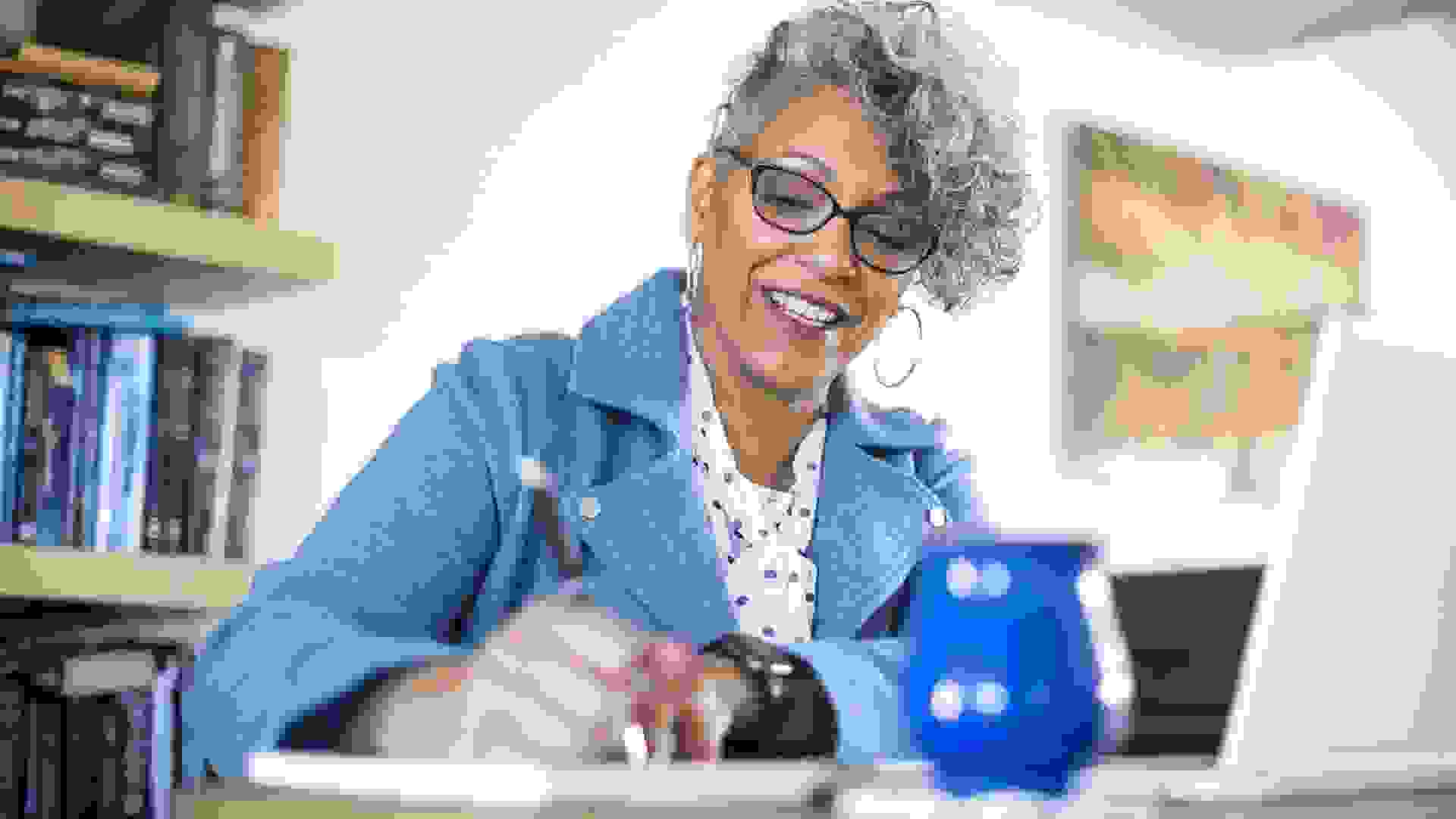 When you retire and start collecting Social Security benefits, the amount of monthly income you get from the program depends on a number of factors, from the amount of money you earned during your…
READ MORE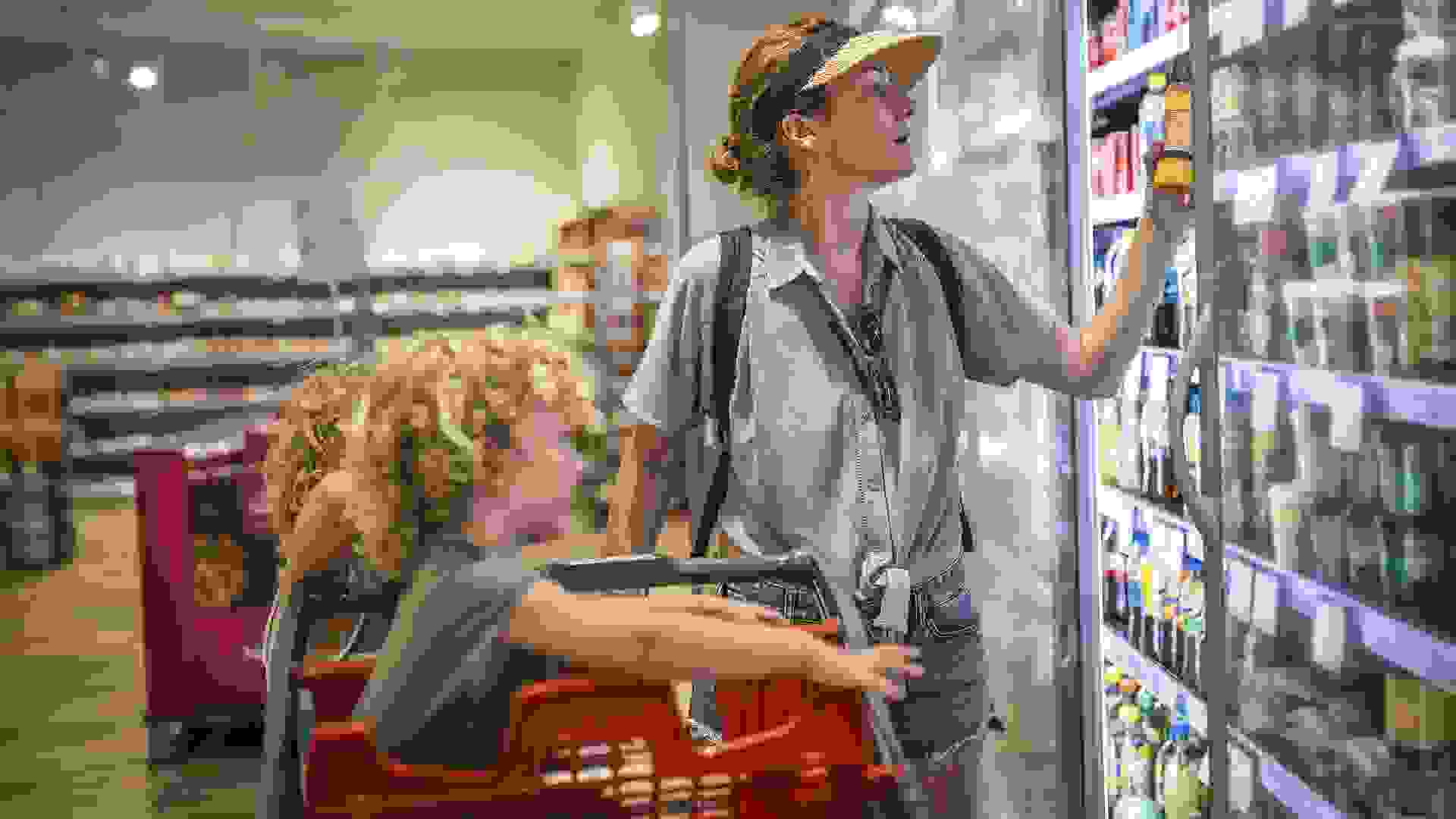 The Supplemental Nutrition Assistance Program, formerly known as food stamps, is a federal program that provides food-purchasing assistance for low- and no-income households. While the U.S. Department…
READ MORE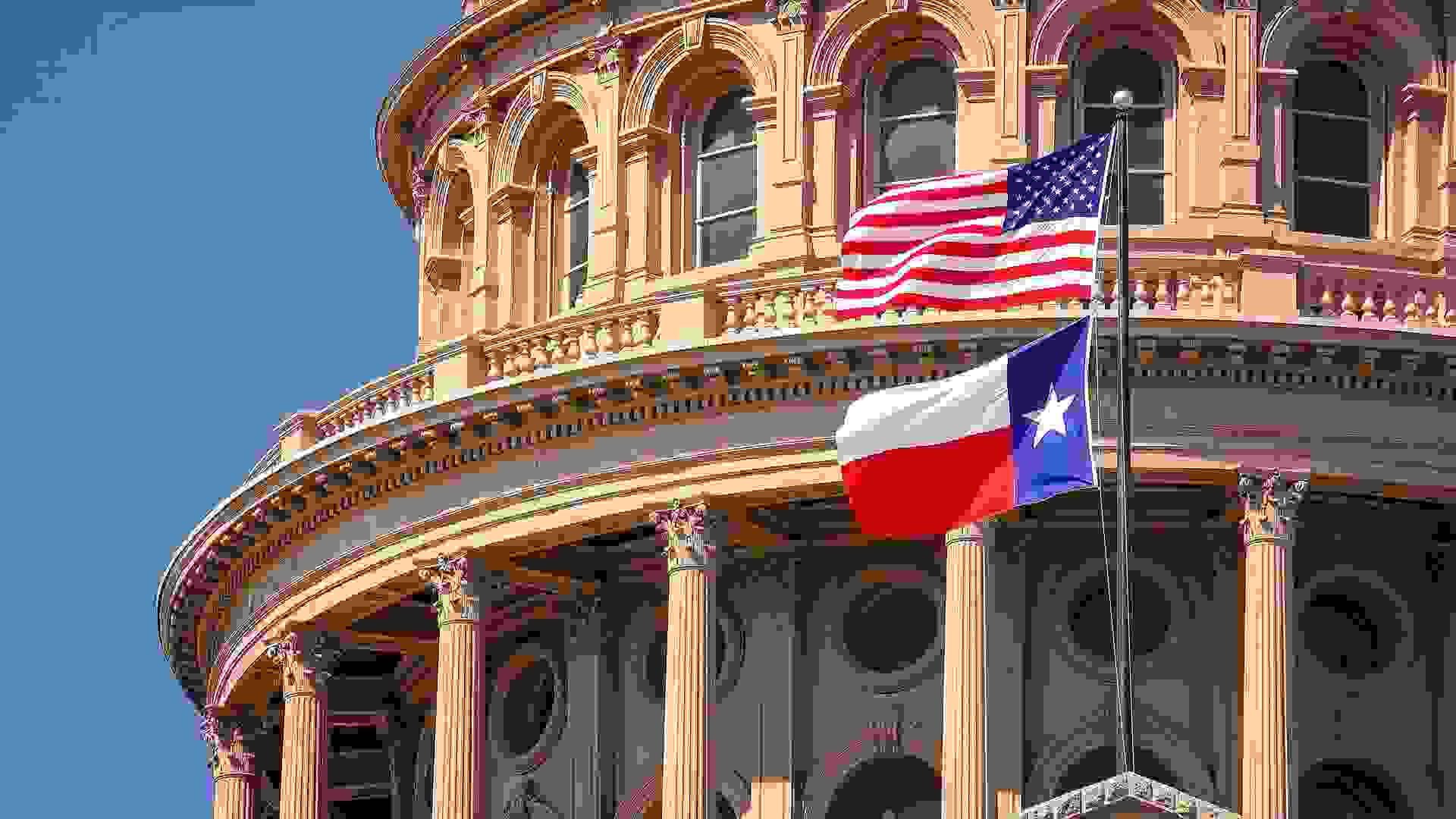 The swiftness with which the coronavirus pandemic wiped out the U.S. economy in early 2020 was breathtaking. Seemingly overnight, the U.S. unemployment rate shot up to an all-time record of 14.7% in…
READ MORE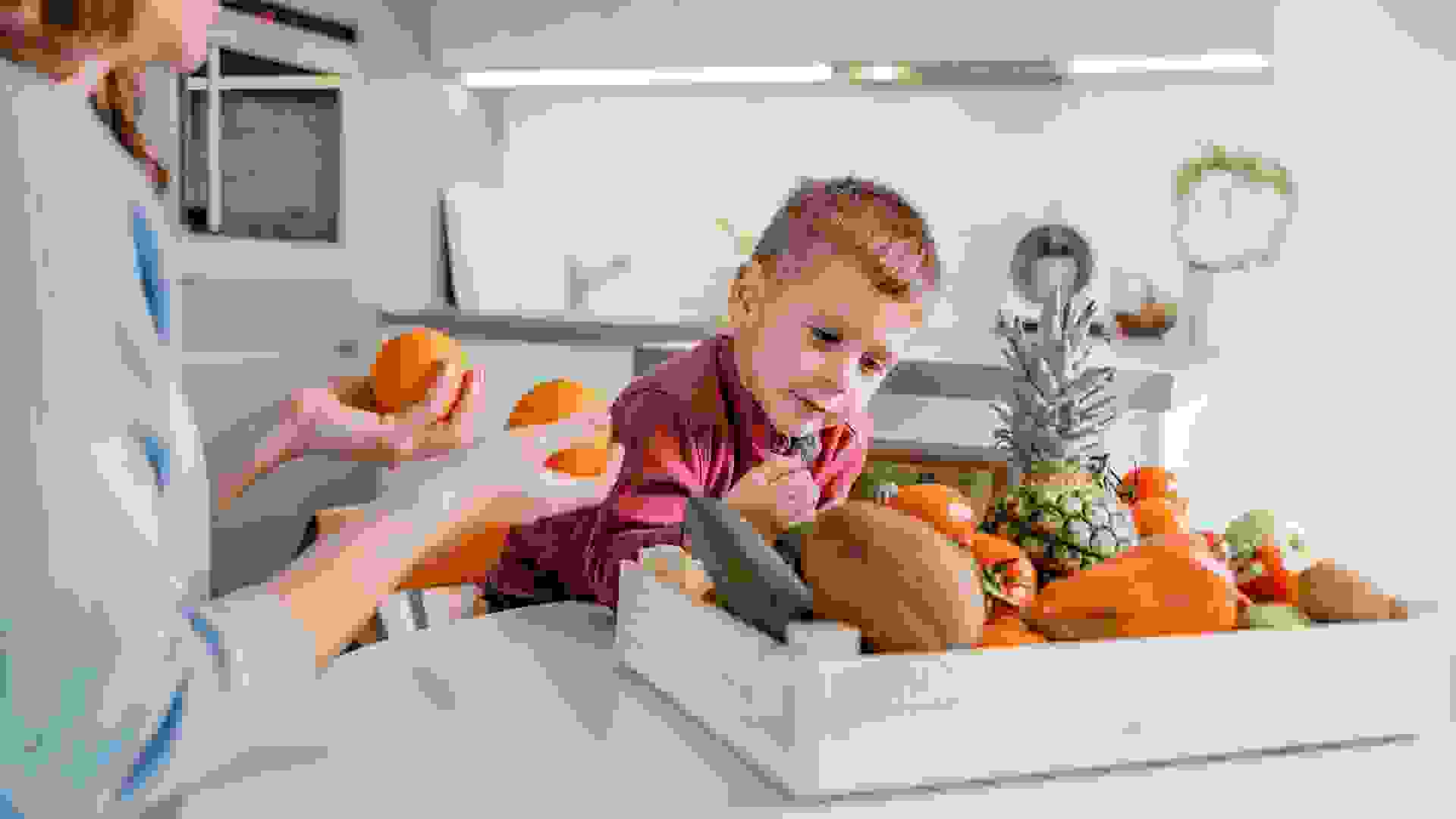 Even in a year when prices for just about everything are skyrocketing, the surging price of food stands out. In June, the federal government's food-at-home index — meaning food you buy at a grocery…
READ MORE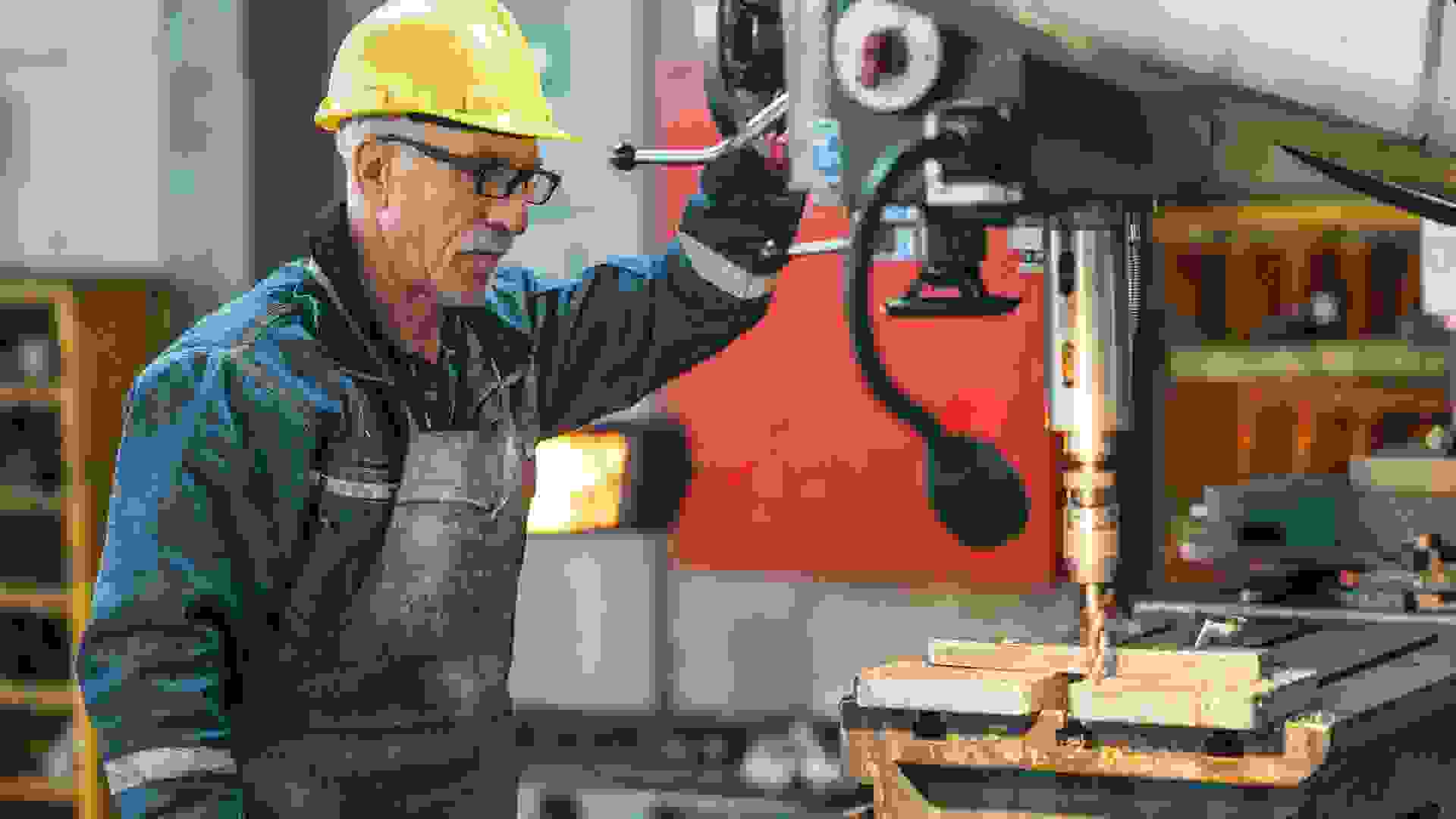 There's a magic number to know that can help you maximize your Social Security income when you are ready to retire. And it's not the number you might think it is. See: 10 Reasons You Should Claim…
READ MORE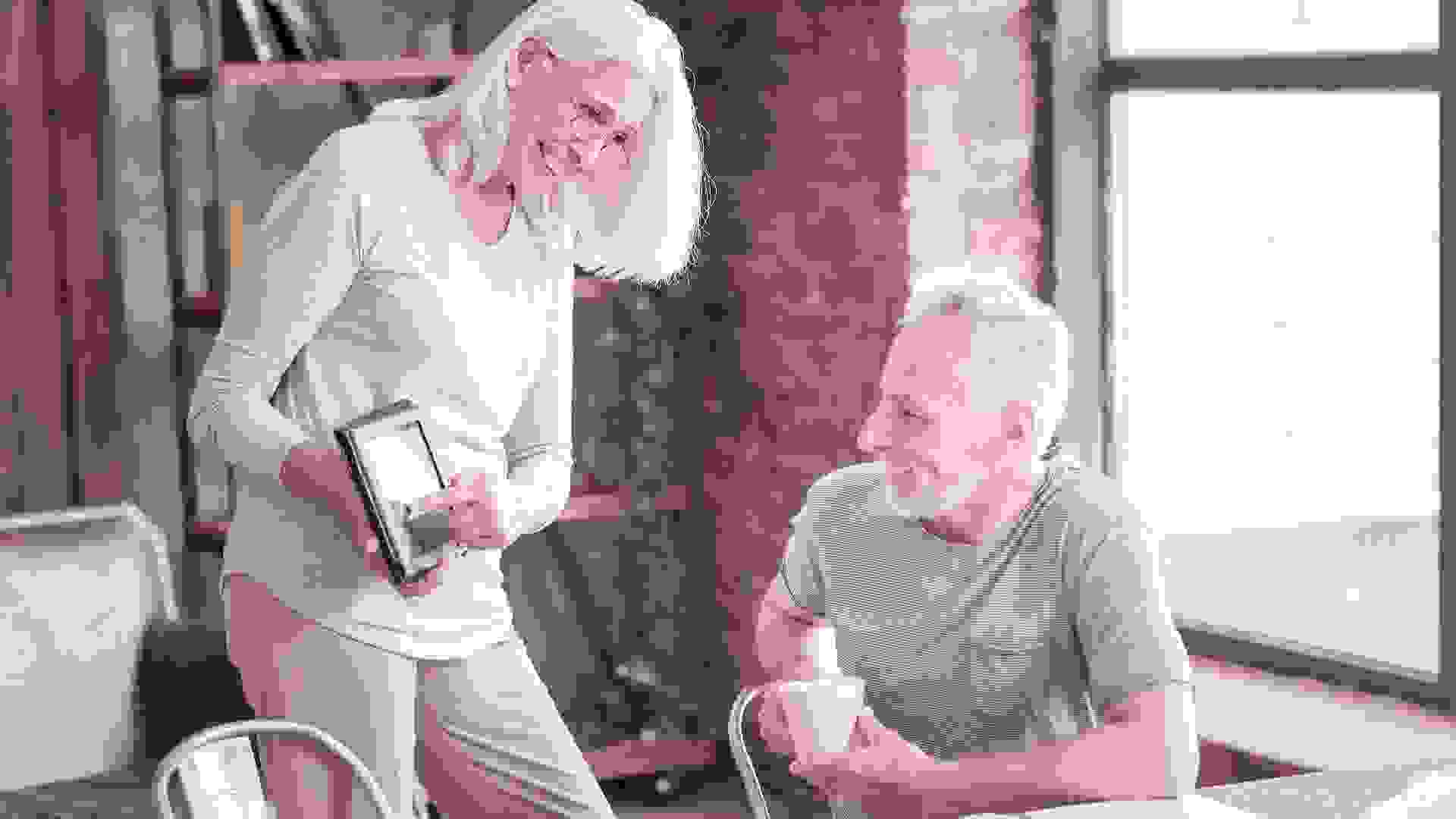 Social Security checks are scheduled to go out in early August. Rising inflation has pushed the Social Security cost-of-living increase to 5.9% for 2022, the largest in nearly 40 years, and it's…
READ MORE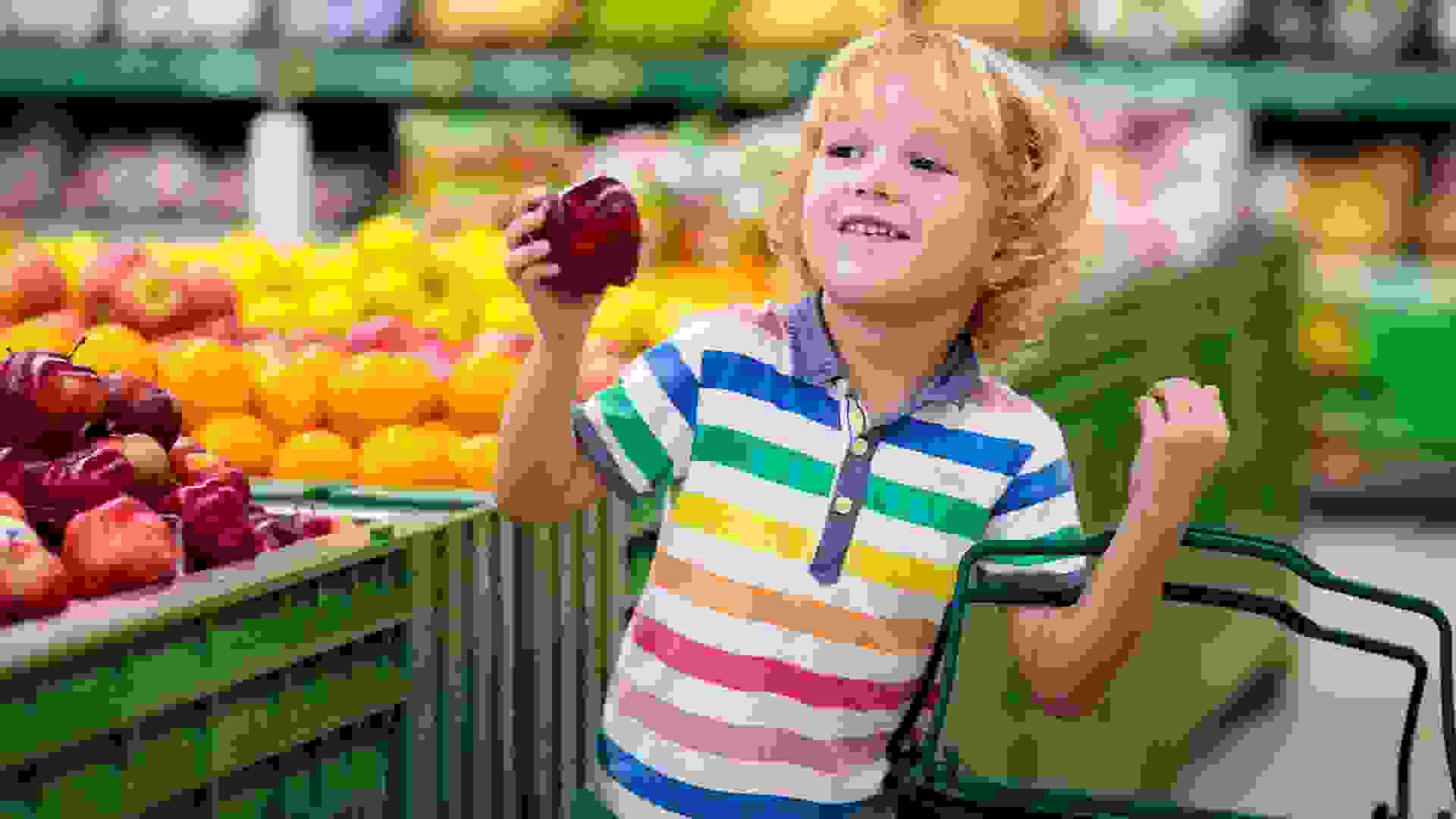 Emergency allotments were authorized under the Families First Coronavirus Response Act to help address temporary food needs of SNAP households during the pandemic. According to the U.S. Department of…
READ MORE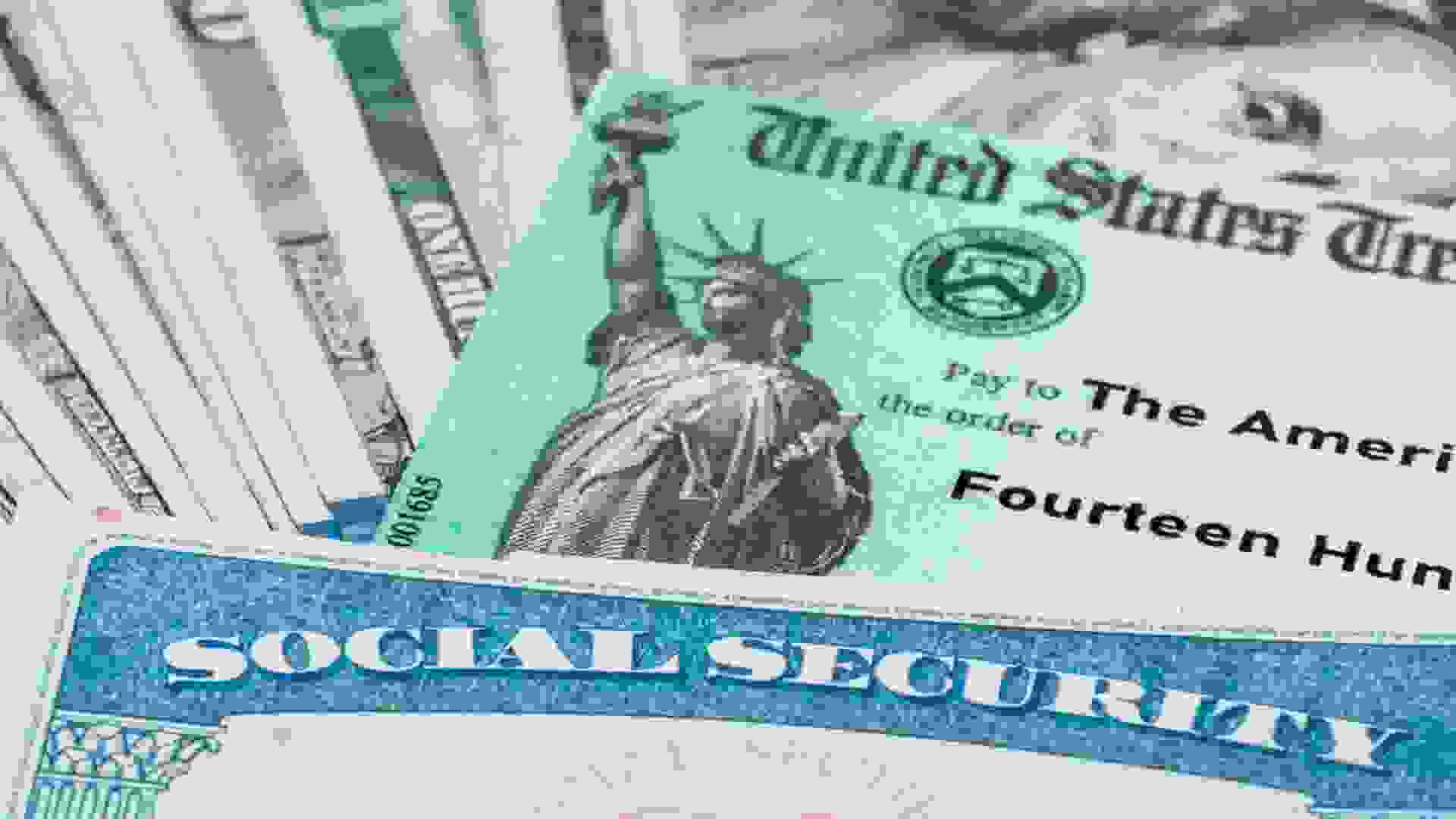 Social Security recipients could get an additional $2,400 a year in benefits if a new bill recently introduced to Congress wins approval — something seniors would no doubt welcome as surging…
READ MORE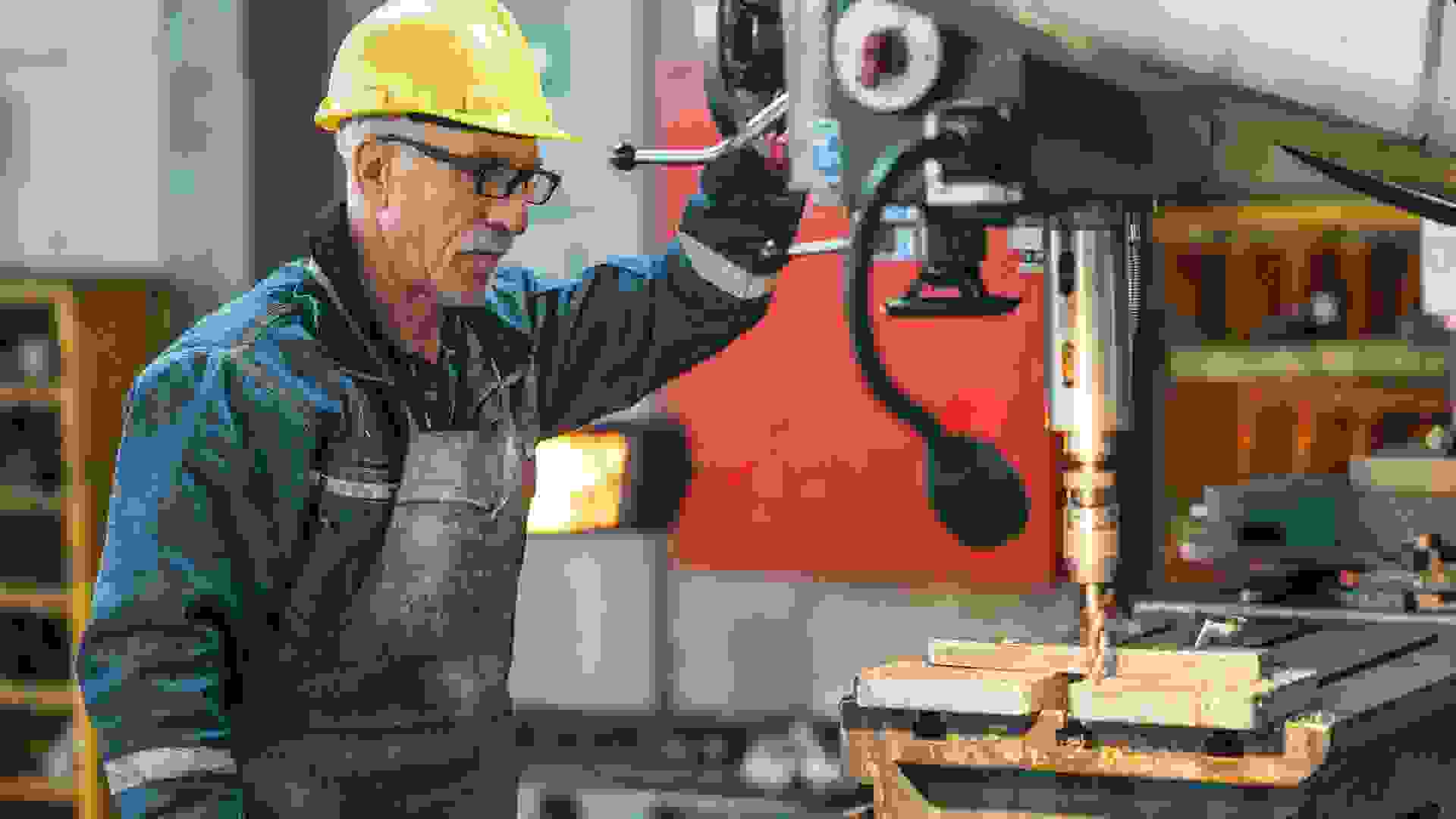 If you claim Social Security benefits before reaching full retirement age and continue to work and earn above a certain threshold, you may be subject to the retirement earnings test. This could result…
READ MORE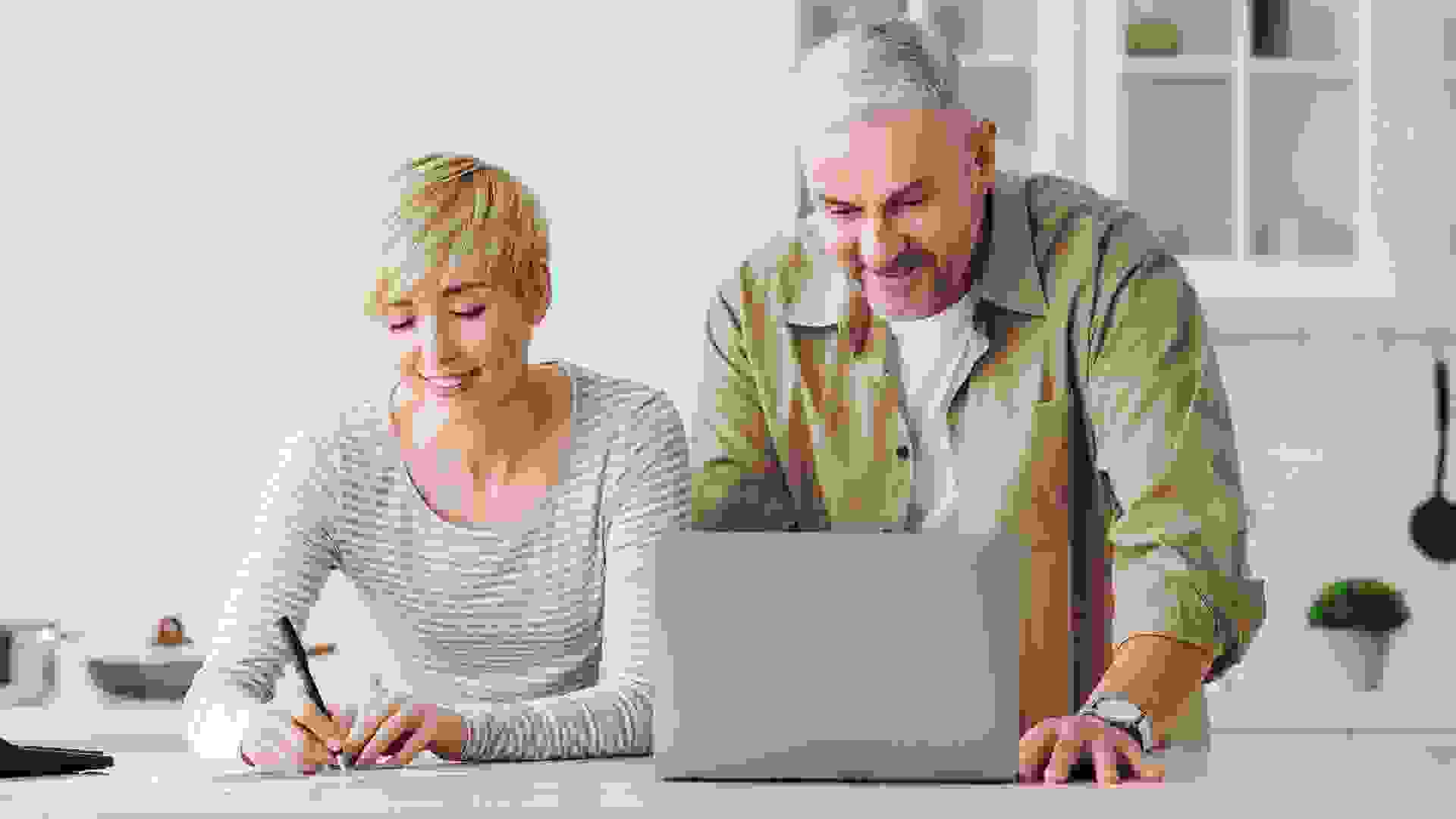 With the current high inflationary environment combined with quickly rising interest rates and increased market volatility, some experts say now is the time for investors to consider adding annuities…
READ MORE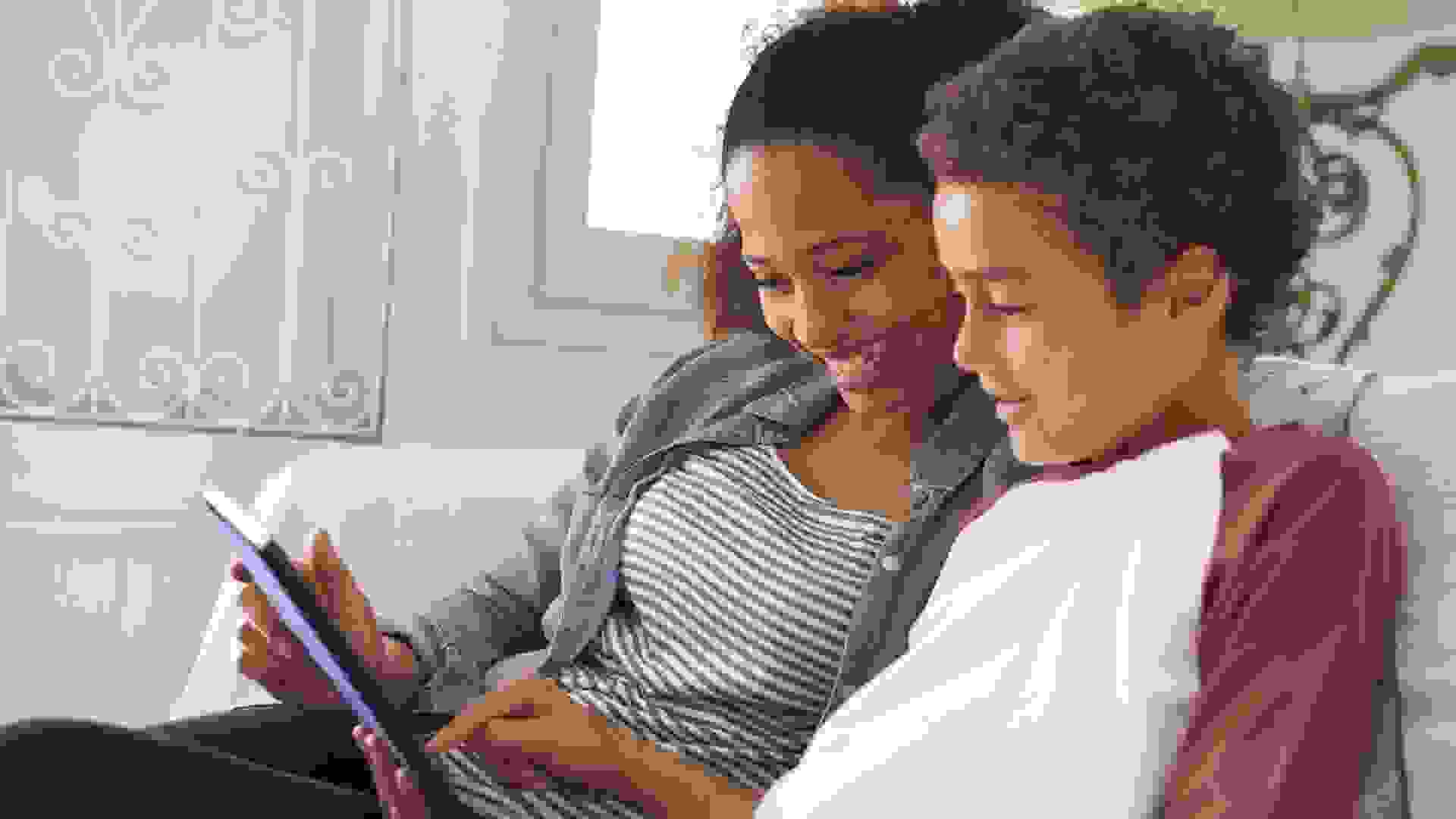 This year in particular, it's more important than ever to pay special attention to how you file your taxes; as a result of last year's stimulus bill, you could be entitled to credits and rebates you…
READ MORE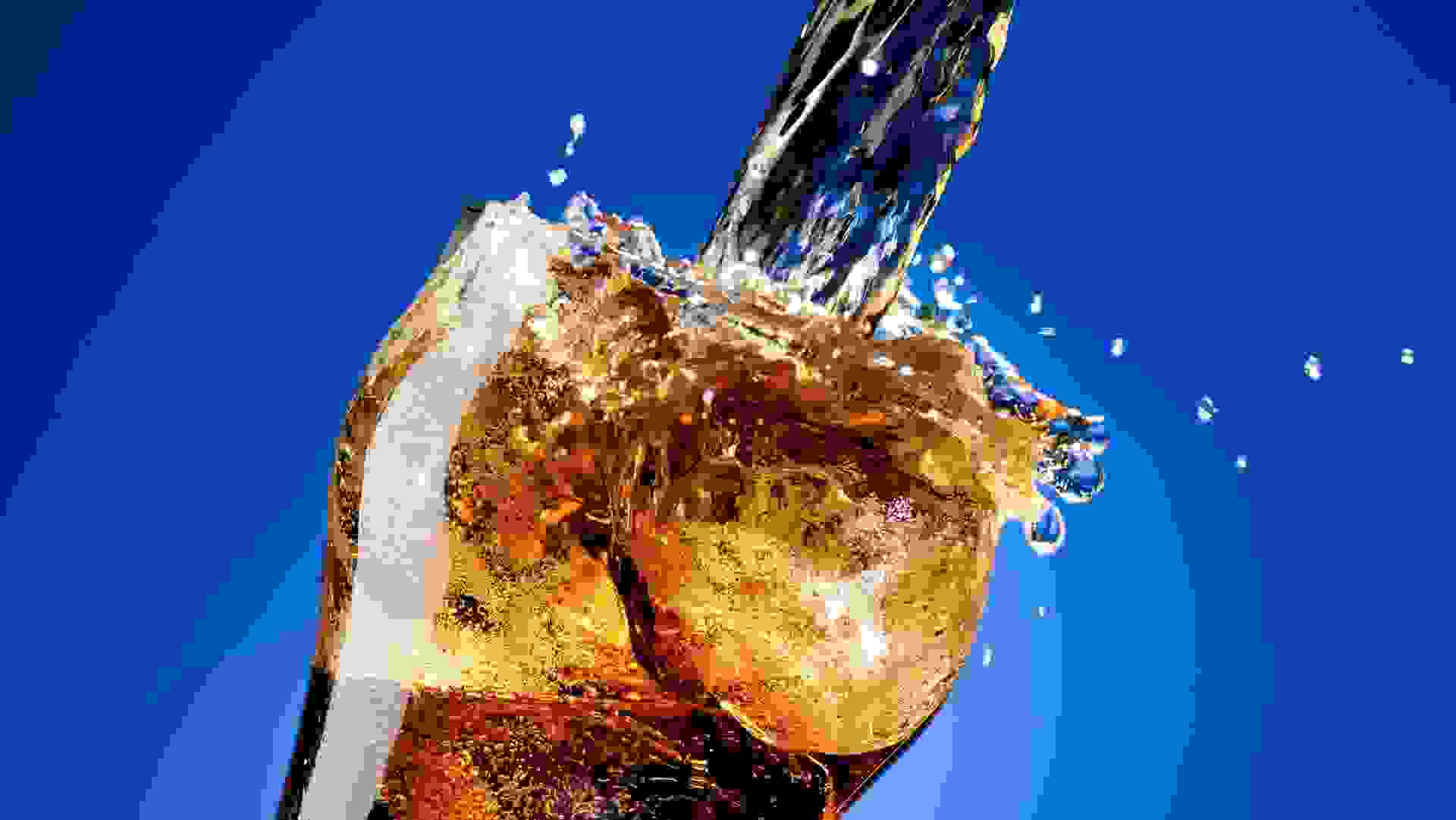 SNAP, which is funded by the U.S. Department of Agriculture and administered at the state level, provides food assistance to low- and no-income households across the U.S. SNAP benefits can only be…
READ MORE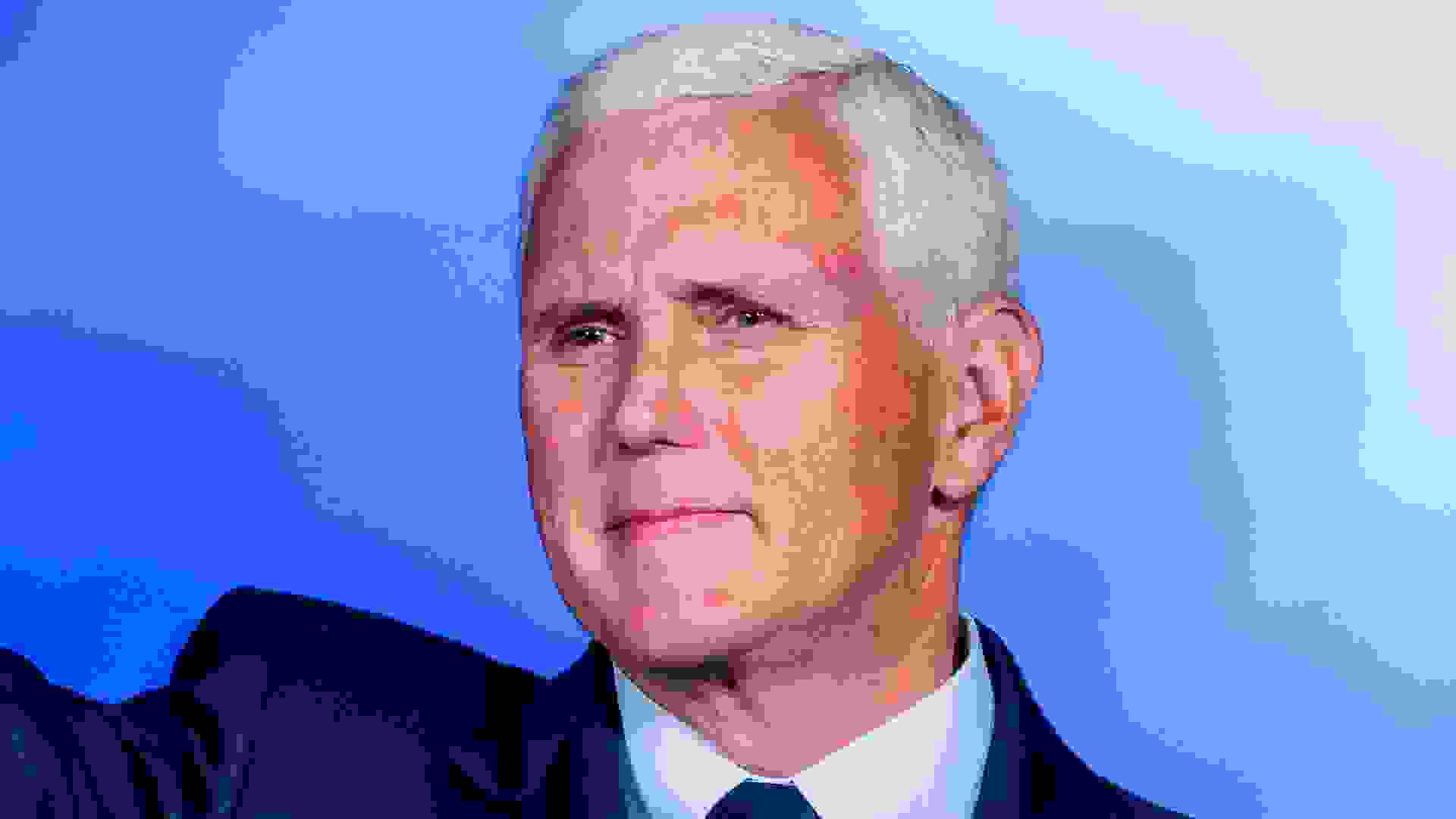 It hasn't been that long since former Vice President Mike Pence, 63, walked arm in arm with former President Donald Trump, but since he certified that President Joe Biden won the 2020 election, it…
READ MORE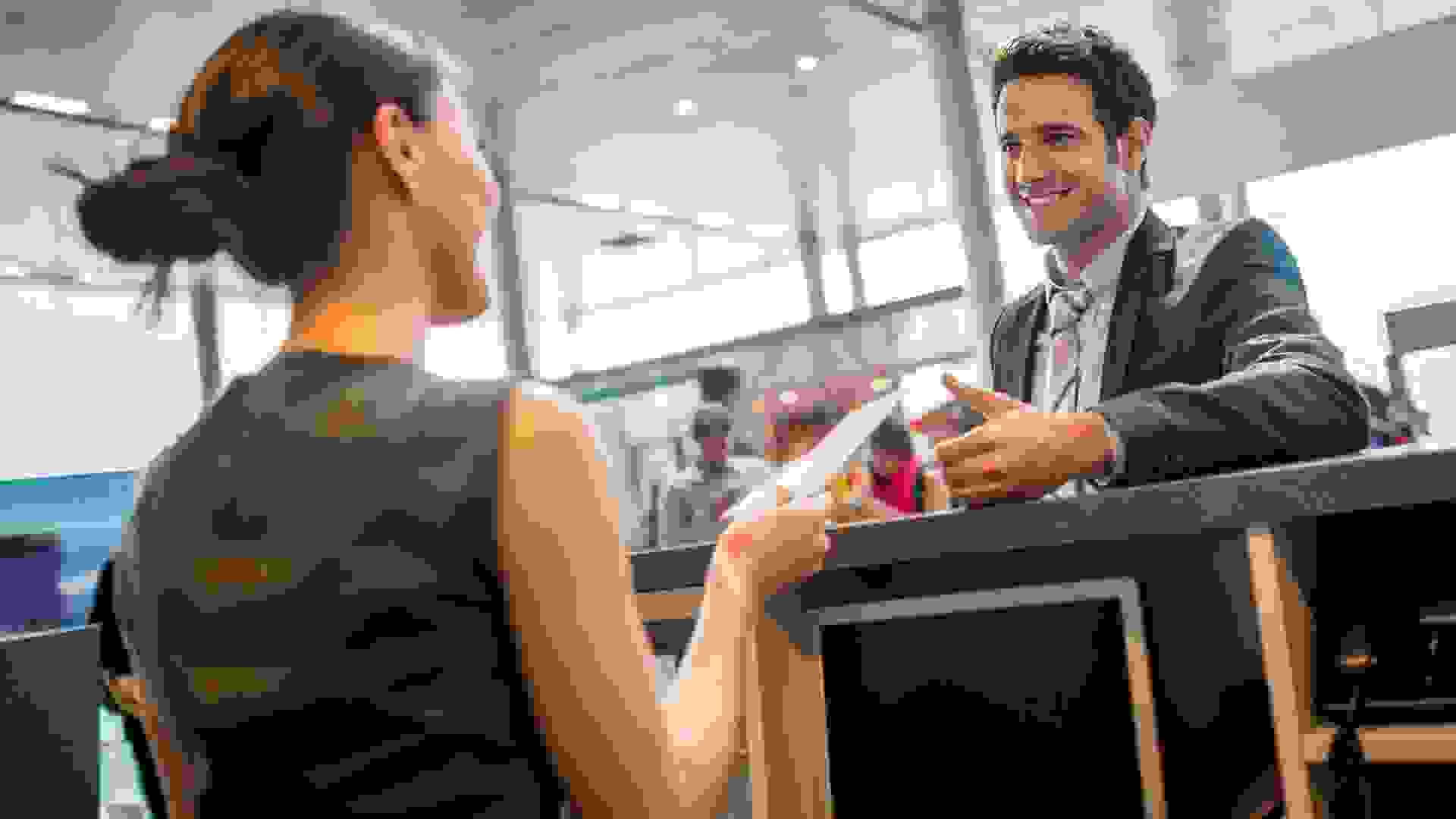 Travel demand is near pre-pandemic levels, but airline staffing shortages have caused an increase in delays, cancellations and angry customers. In response to air travel service complaints, the U.S….
READ MORE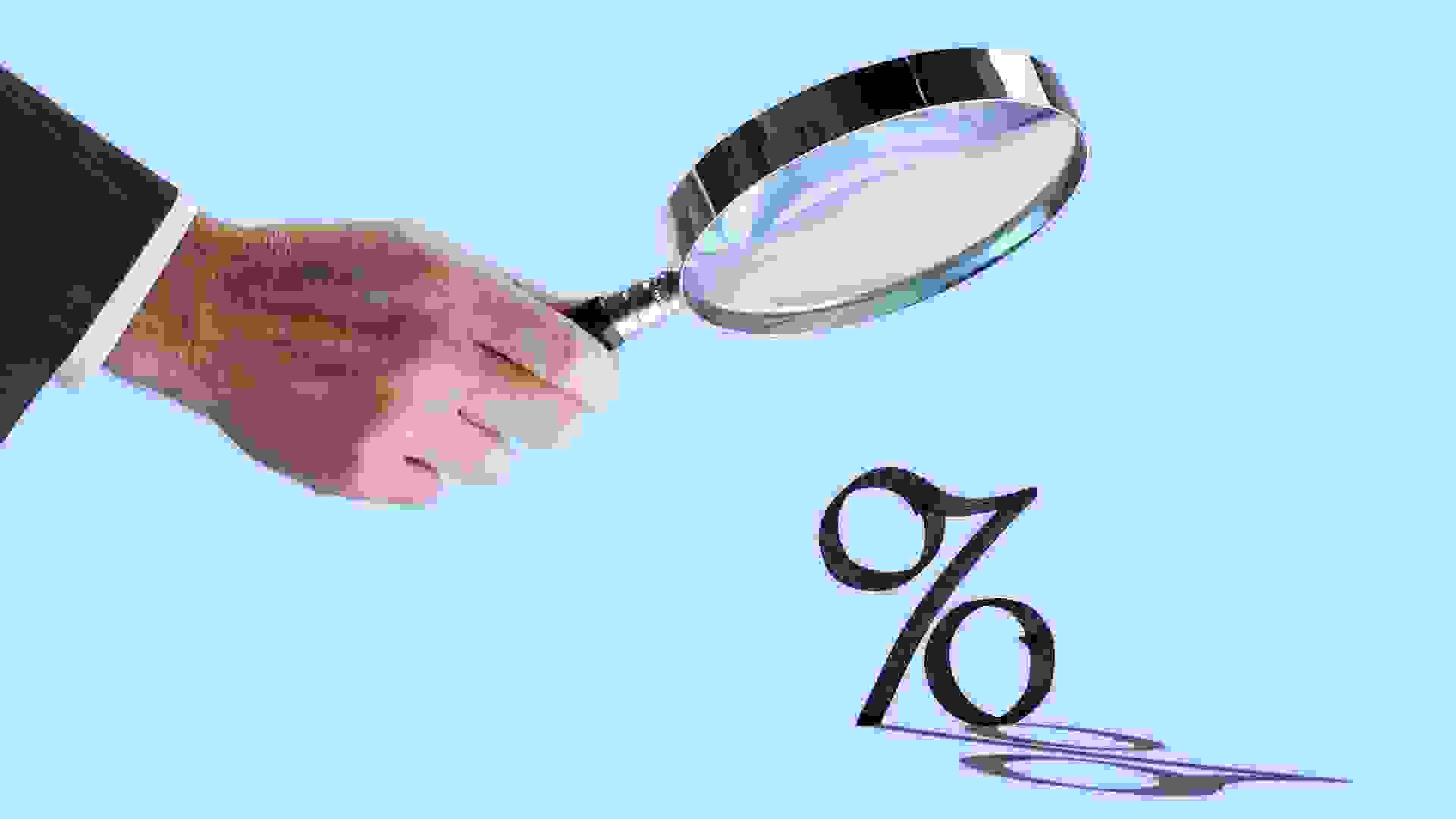 The prime rate has been increased four times this year. Here's a closer look at what the prime rate is and how it affects the average consumer.
READ MORE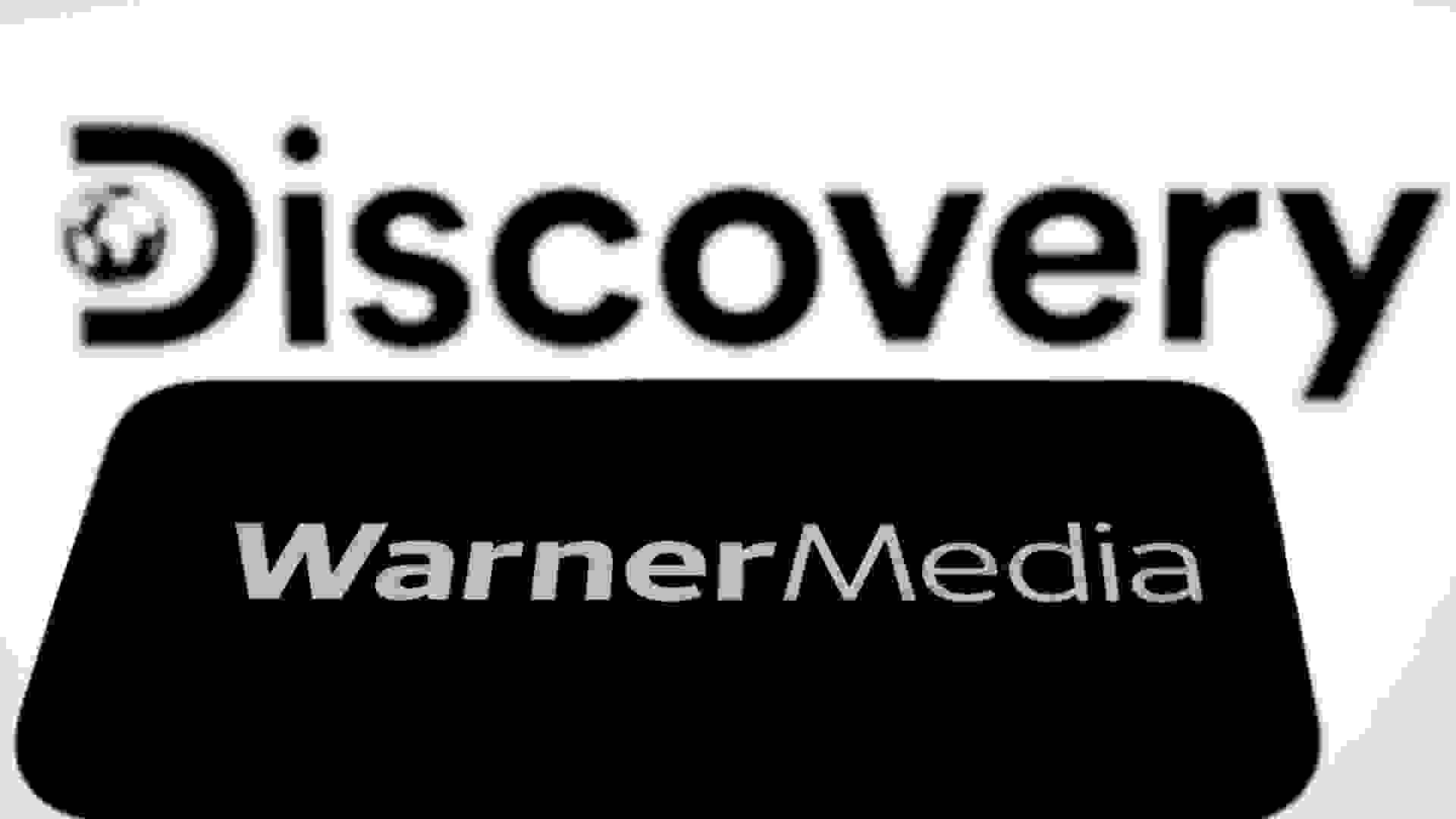 In his first earnings report since an April merger created one of the largest media companies in the U.S., on Aug. 4 Warner Bros. Discovery (WBD) CEO David Zaslav announced plans to combine HBO Max…
READ MORE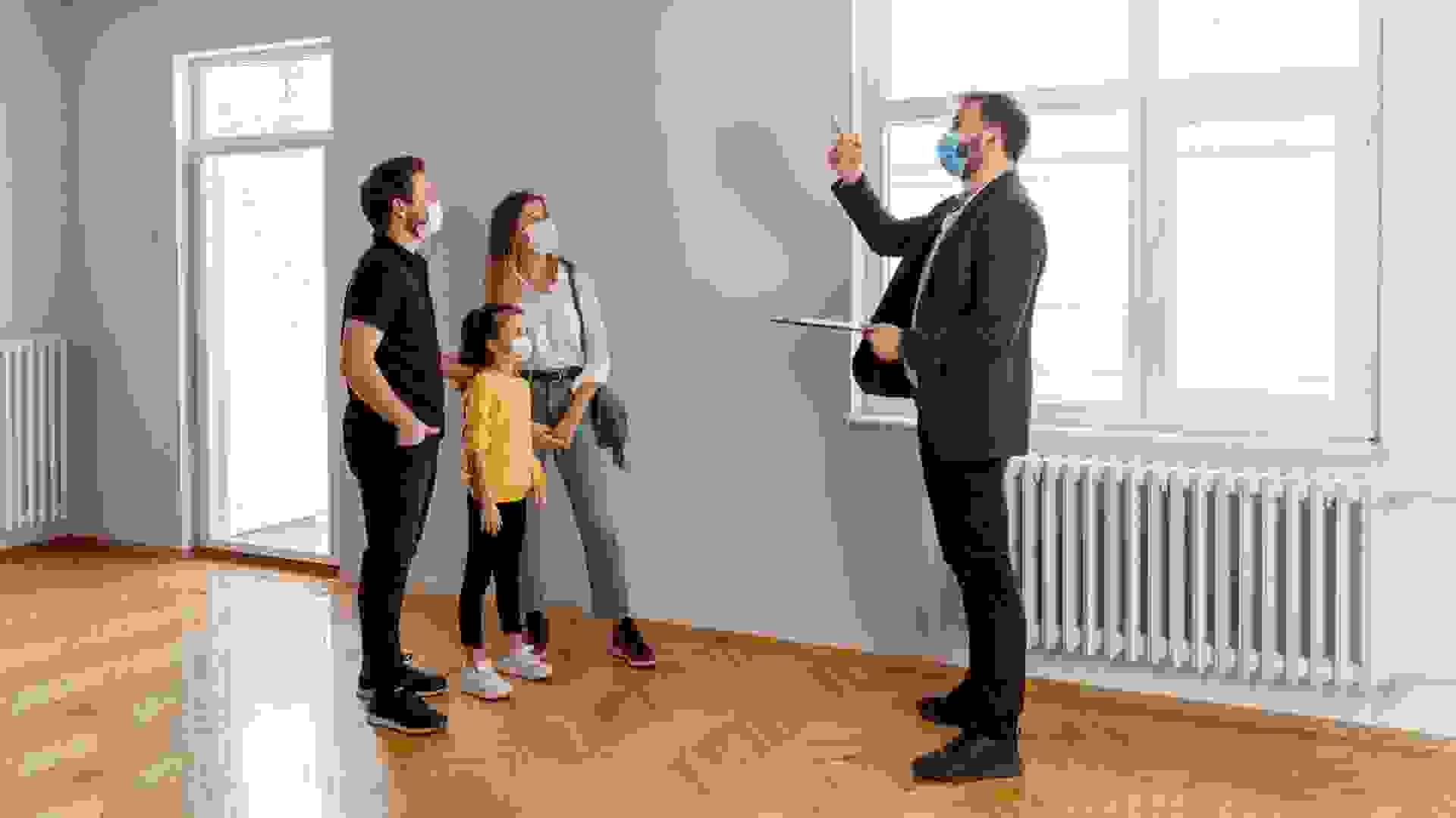 Housing prices could drop by as much as 10% in many U.S. cities, per Fortune, referencing a new report from Moody's Analytics. However, the dip won't represent a national home price correction,…
READ MORE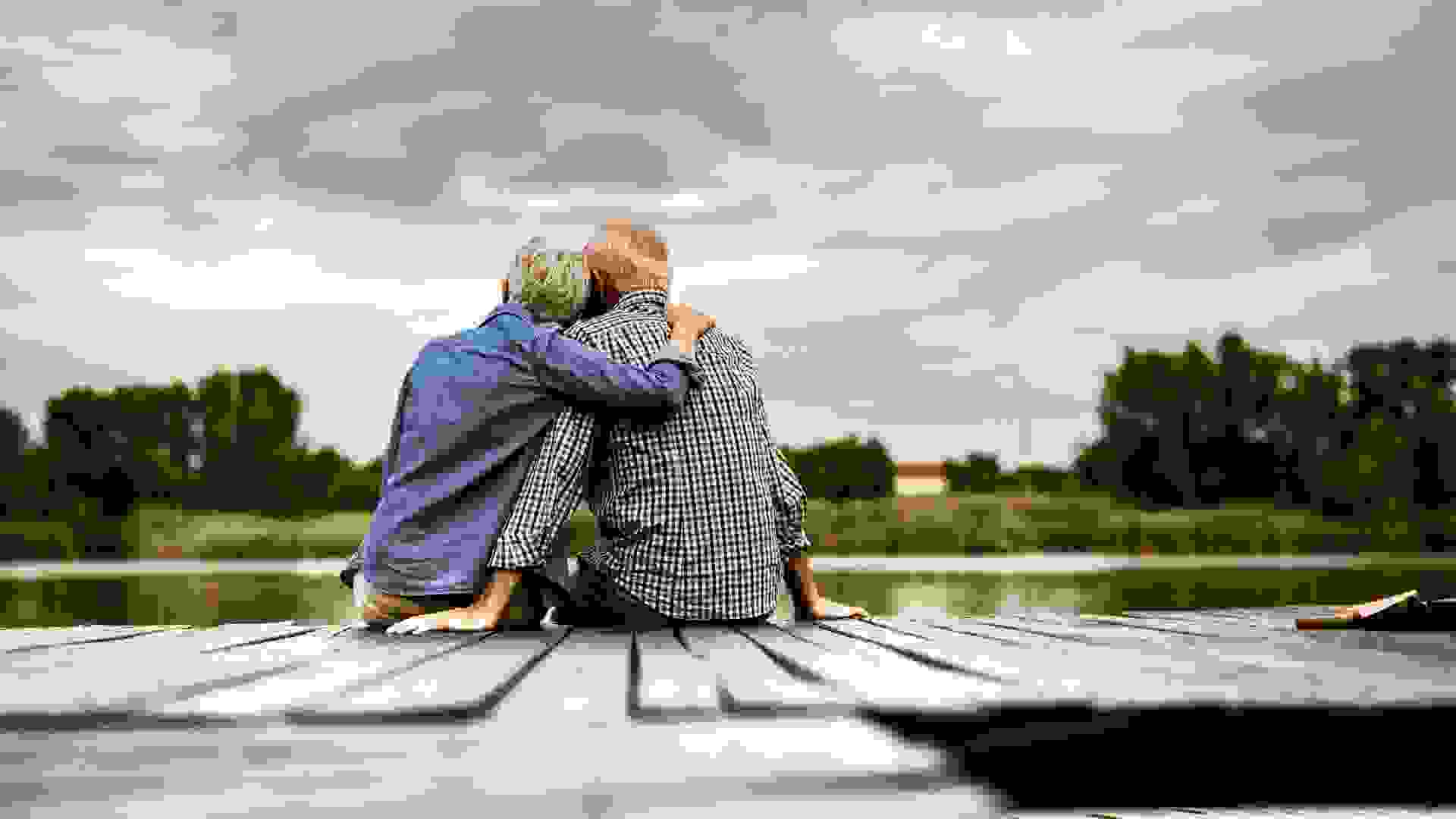 The recent four-decade high inflation — combined with market volatility and fears of a looming recession — are taking a toll on Americans, with 66% of respondents now worrying more (than they did…
READ MORE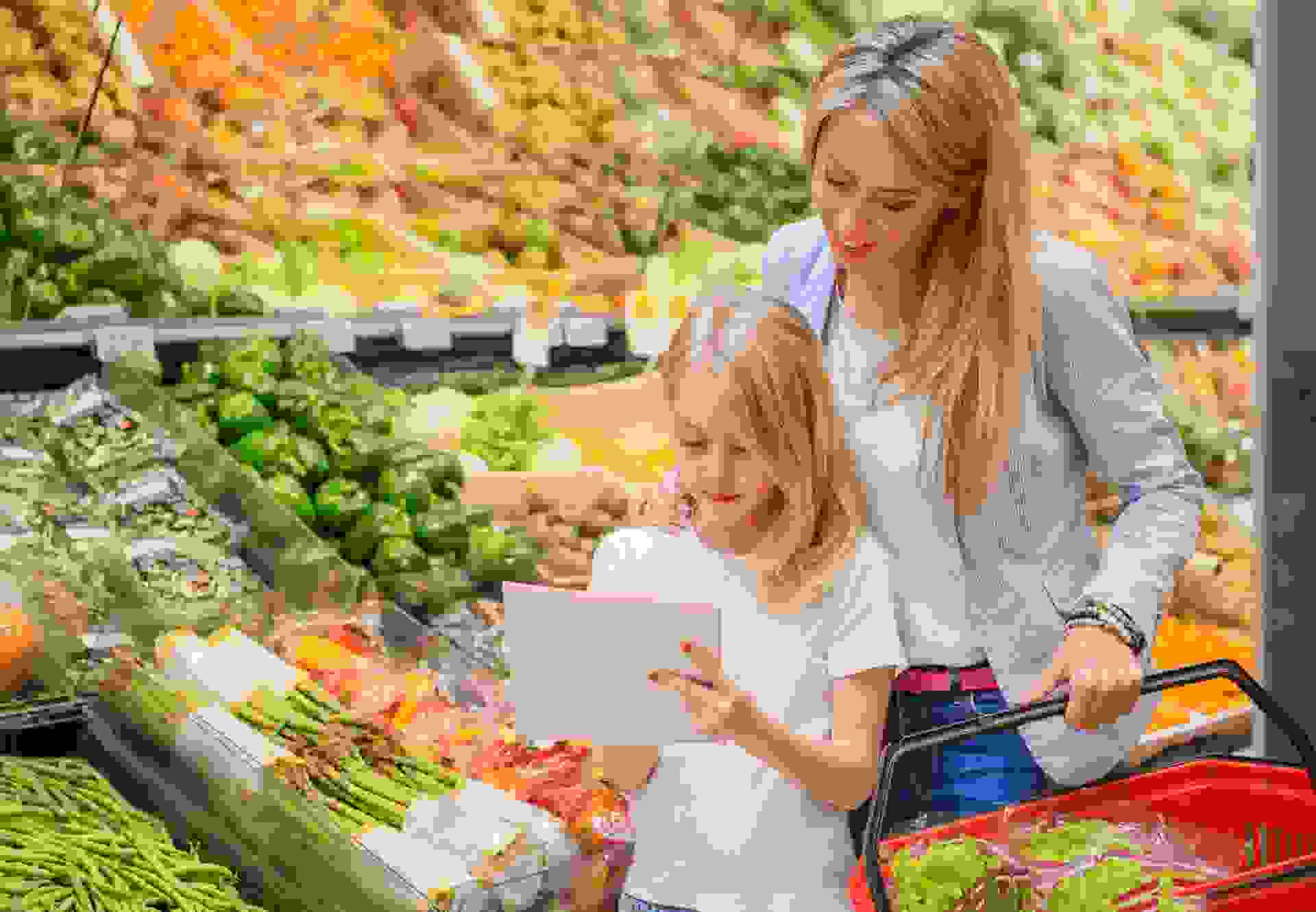 The Supplemental Nutrition Assistance Program, or SNAP, helps low-income households purchase the food they need to make nutritious meals at home. In Virginia, SNAP is administered by the Virginia…
READ MORE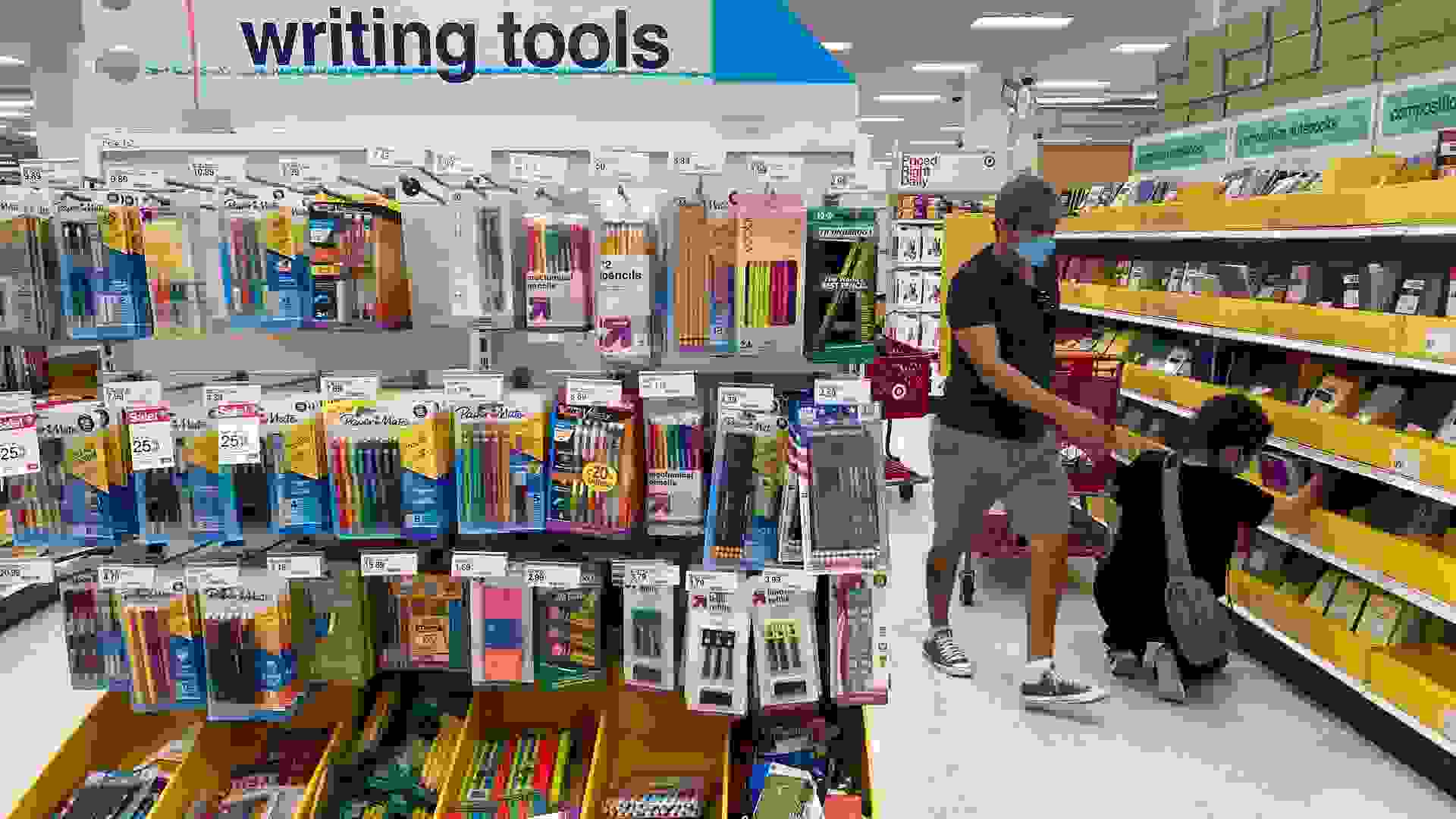 As inflation continues to squeeze family finances in all areas, many Americans have switched their spending habits to include cheaper options and to cut discretionary purchases. See: 9 Dollar Tree…
READ MORE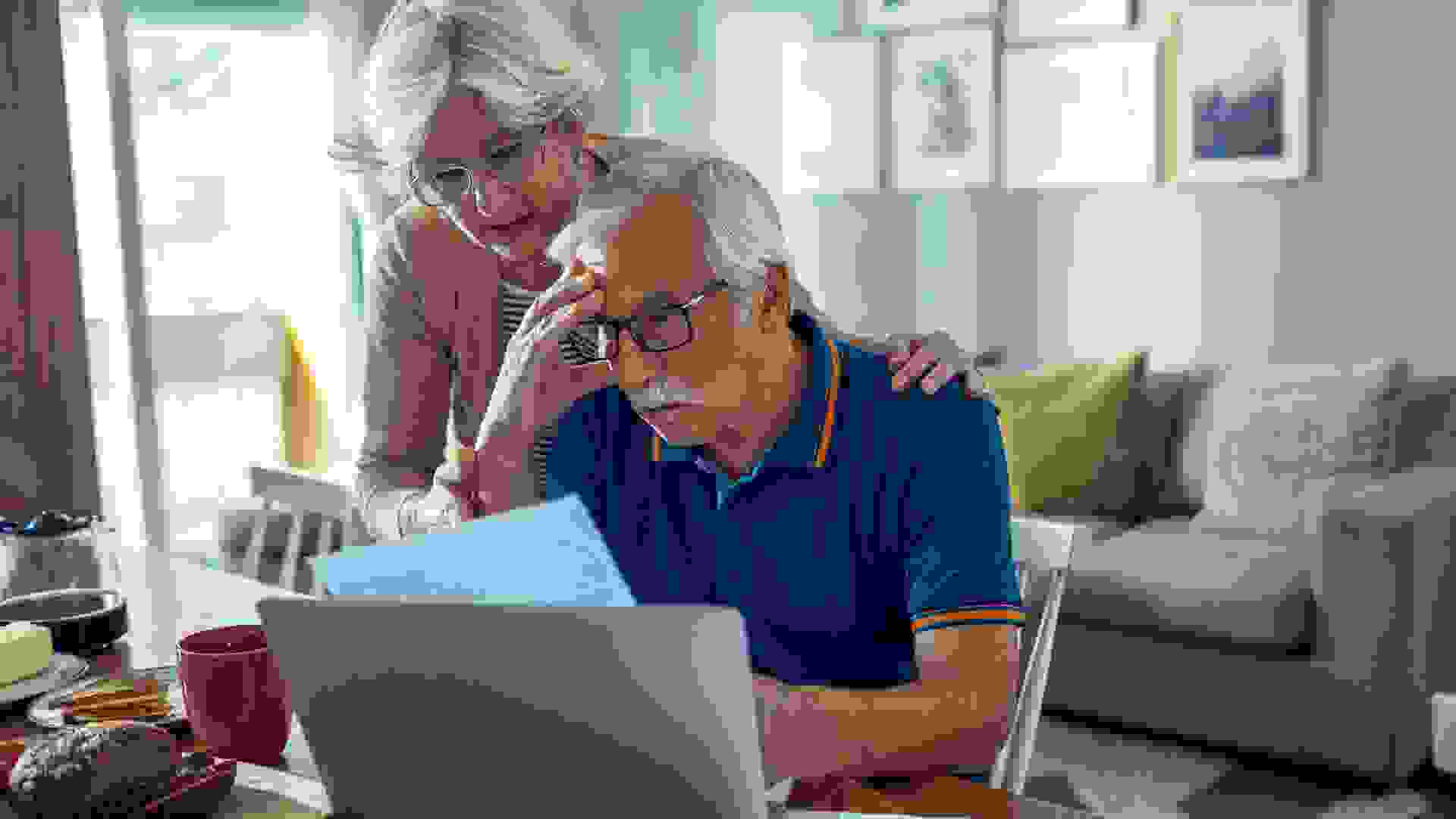 Social Security benefits replace a portion of your lifetime earnings when you retire, develop a qualifying disability or go to your spouse, children or survivors after you die. Unlike Social Security…
READ MORE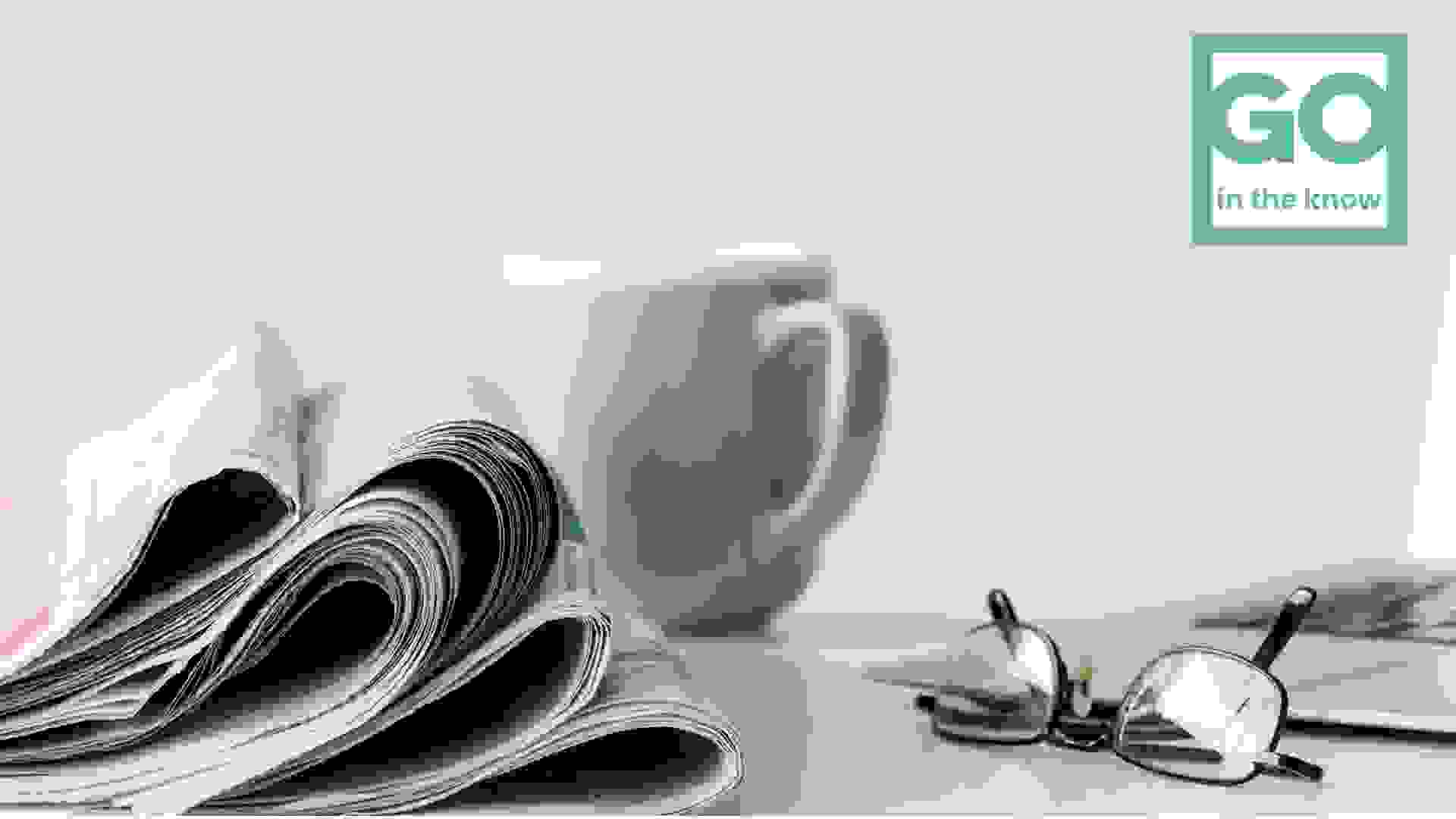 It's (almost) time to start the weekend! Catch up on today's top financial stories now before you head out. See you on Monday! The Big Lead: Gas Prices Are Falling Nationwide, Except in These States…
READ MORE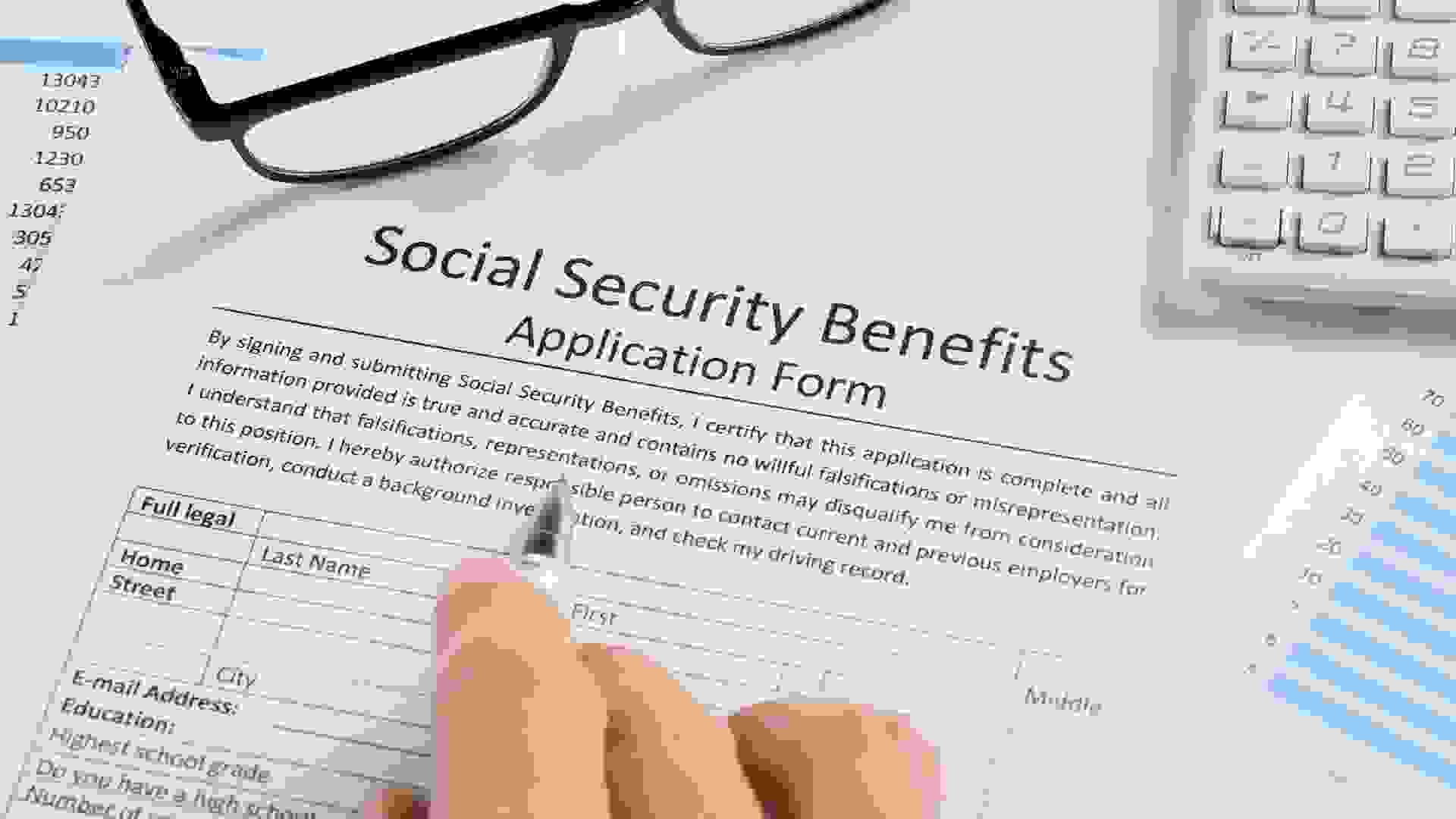 Wisconsin Senator Ron Johnson shared with listeners of "The Regular Joe Show" podcast recently that Social Security and Medicare benefits should be considered "discretionary funds." Here It Is: Our…
READ MORE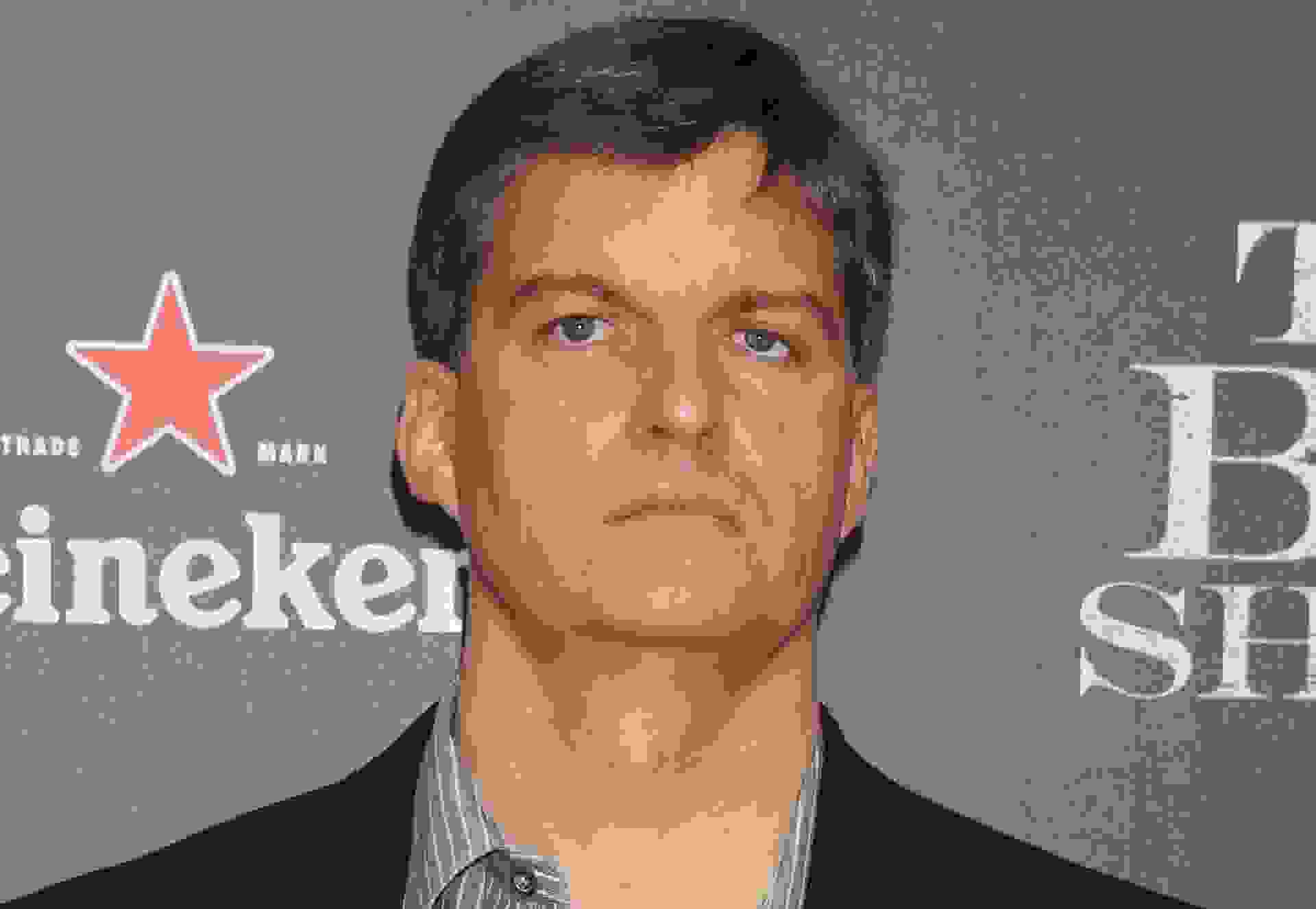 Michael Burry, of "The Big Short" fame and founder of the hedge fund Scion Asset Management, took to Twitter again, this time warning of "silliness" in the markets. Here It Is: Our 2022 Small…
READ MORE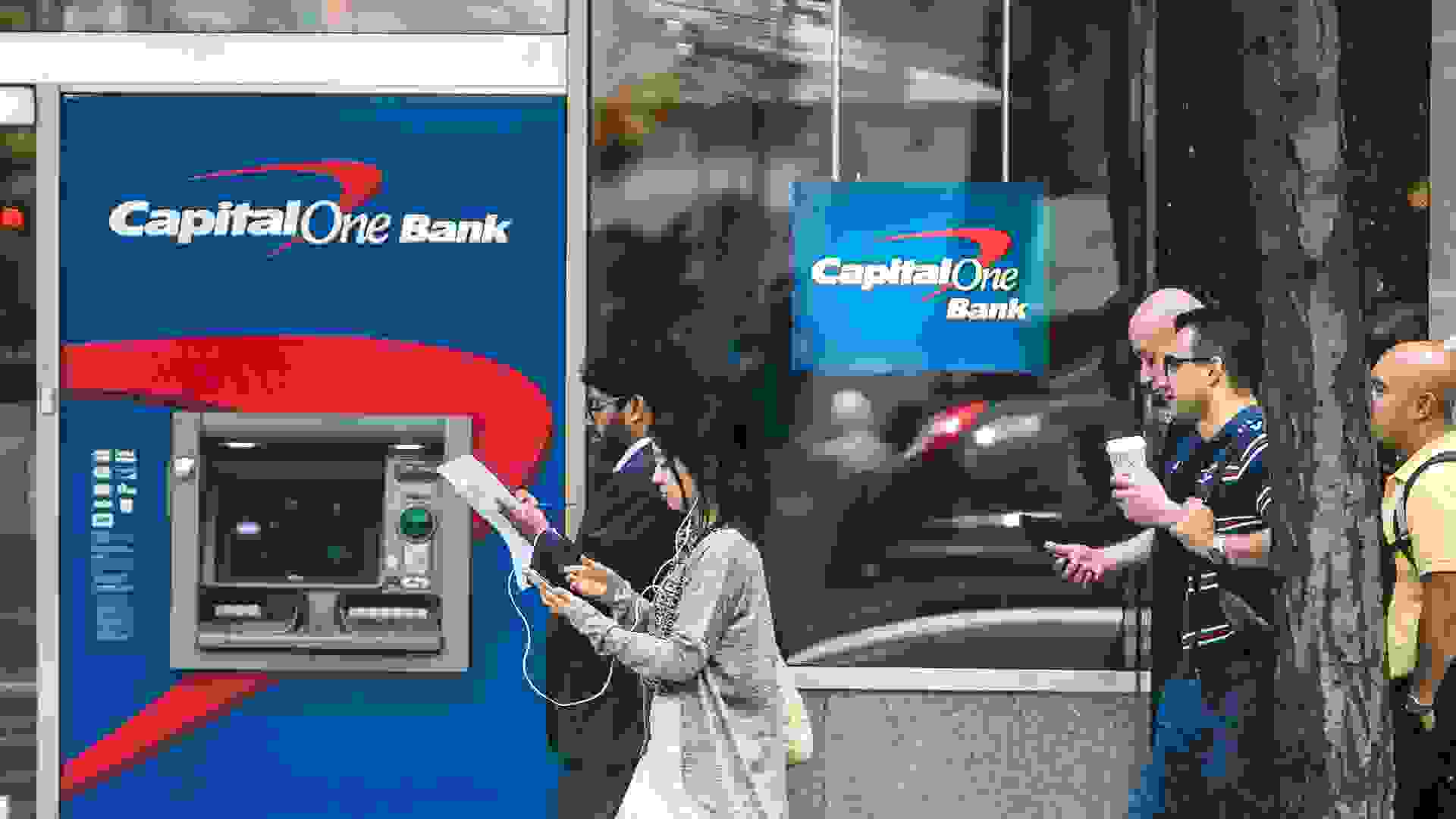 If there's anything that can get the blood boiling for bank customers, it's being charged an overdraft fee for making payments that exceed their available balances. Although research from the American…
READ MORE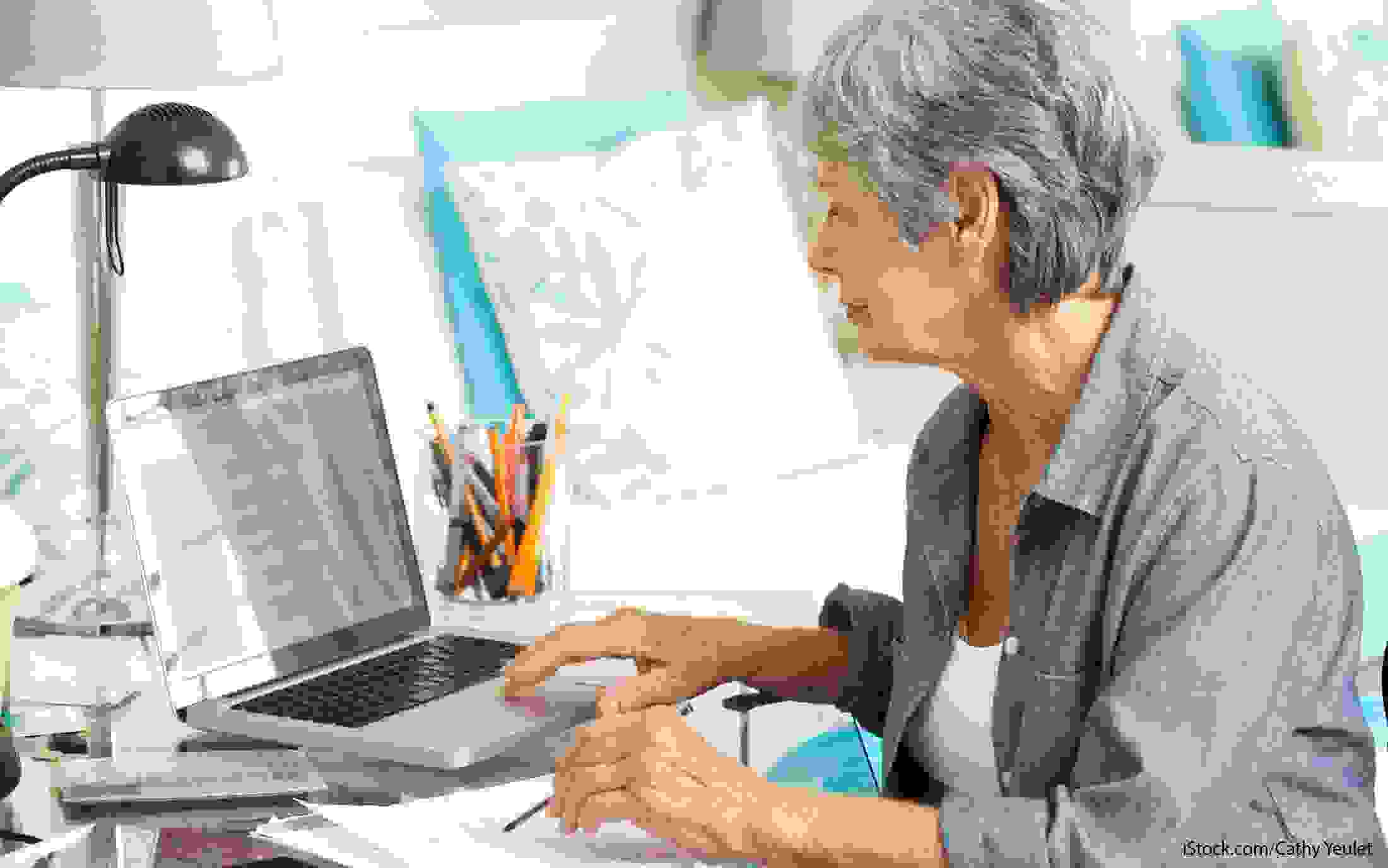 If you are collecting Social Security benefits during retirement or you receive survivor or disability benefits through Social Security, you could be liable for income taxes on a portion of those…
READ MORE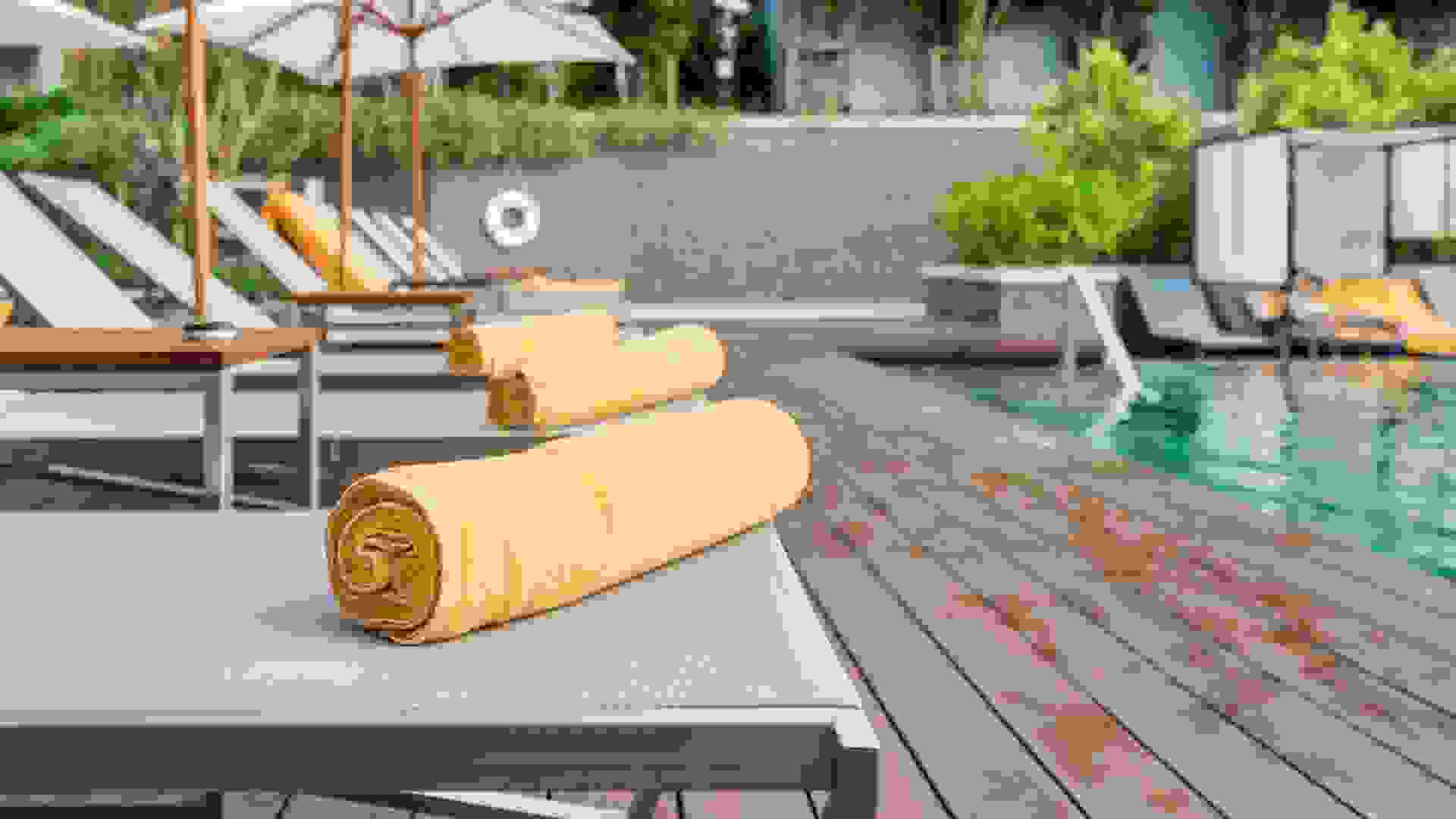 One of the joys of staying in a nice hotel is having access to things you don't have at home, whether it's spa treatments, fine dining or a swimming pool with comfortable lounge chairs. You expect to…
READ MORE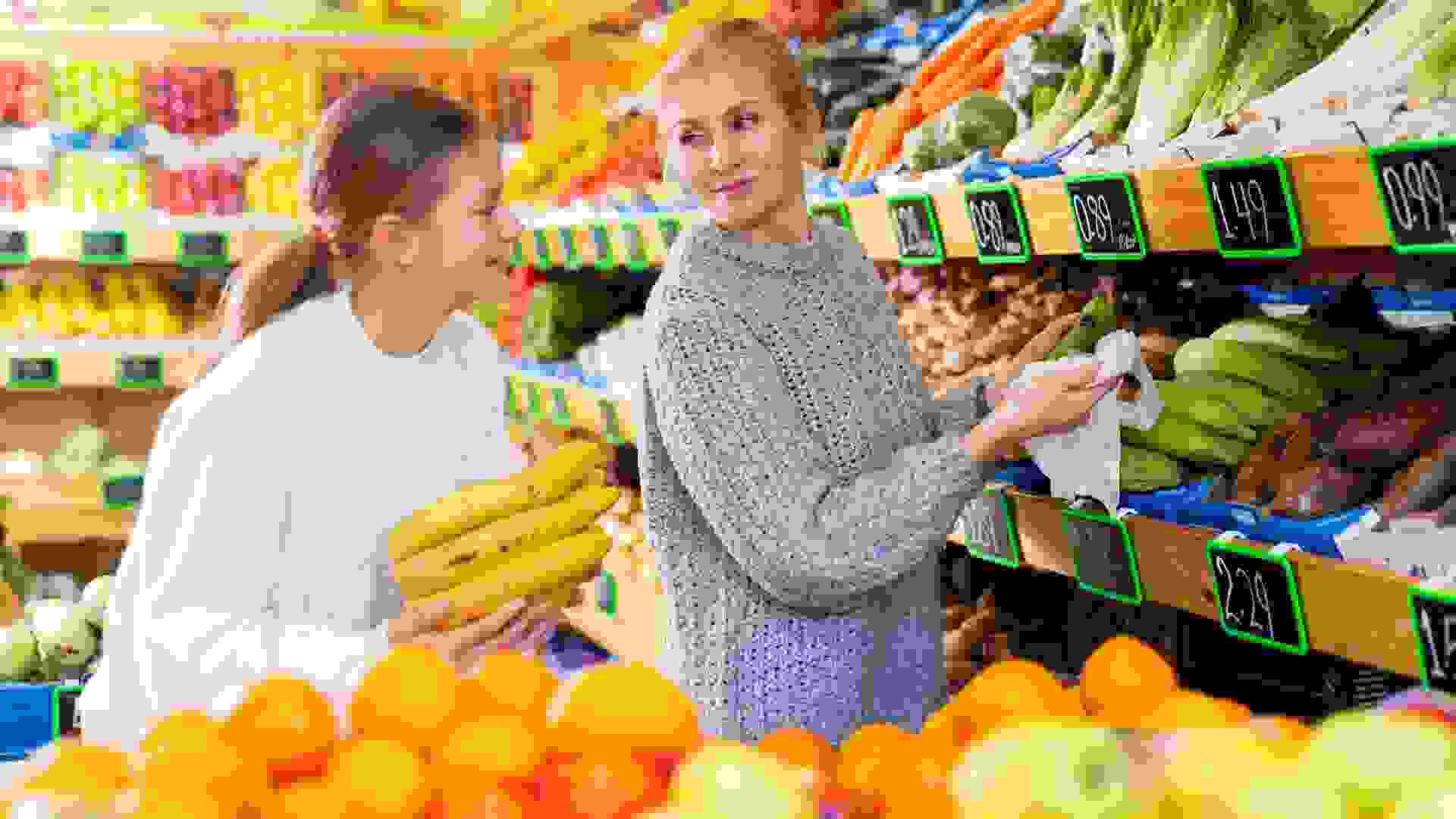 The Supplemental Nutrition Assistance Program, or SNAP, is the largest federal nutritional assistance program in the U.S. SNAP helps boost the purchasing power of low-income households via a monthly…
READ MORE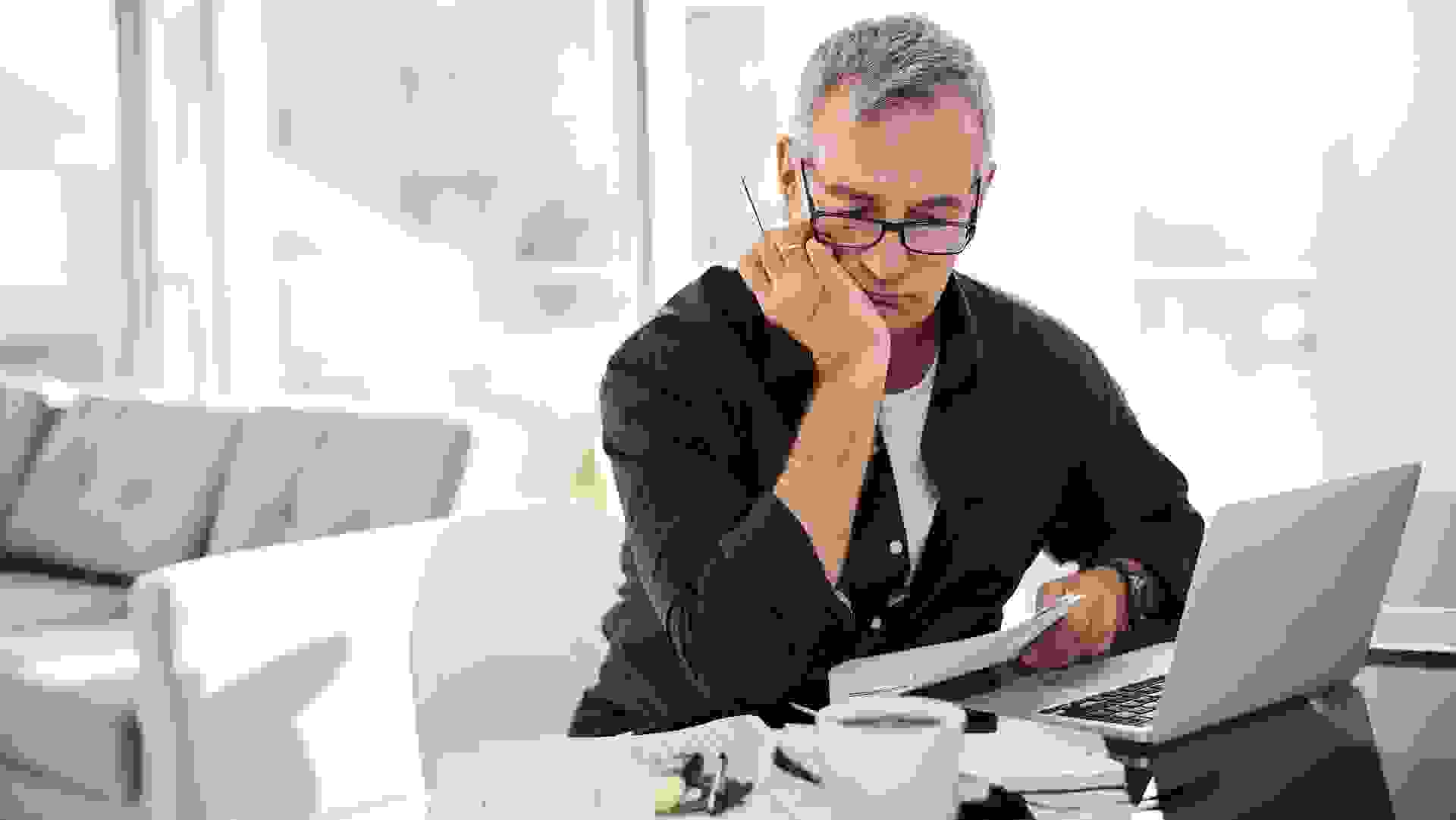 To help combat the rising costs associated with inflation, some states are offering relief checks to residents — but apparently not all residents. It seems that those not eligible to receive funds…
READ MORE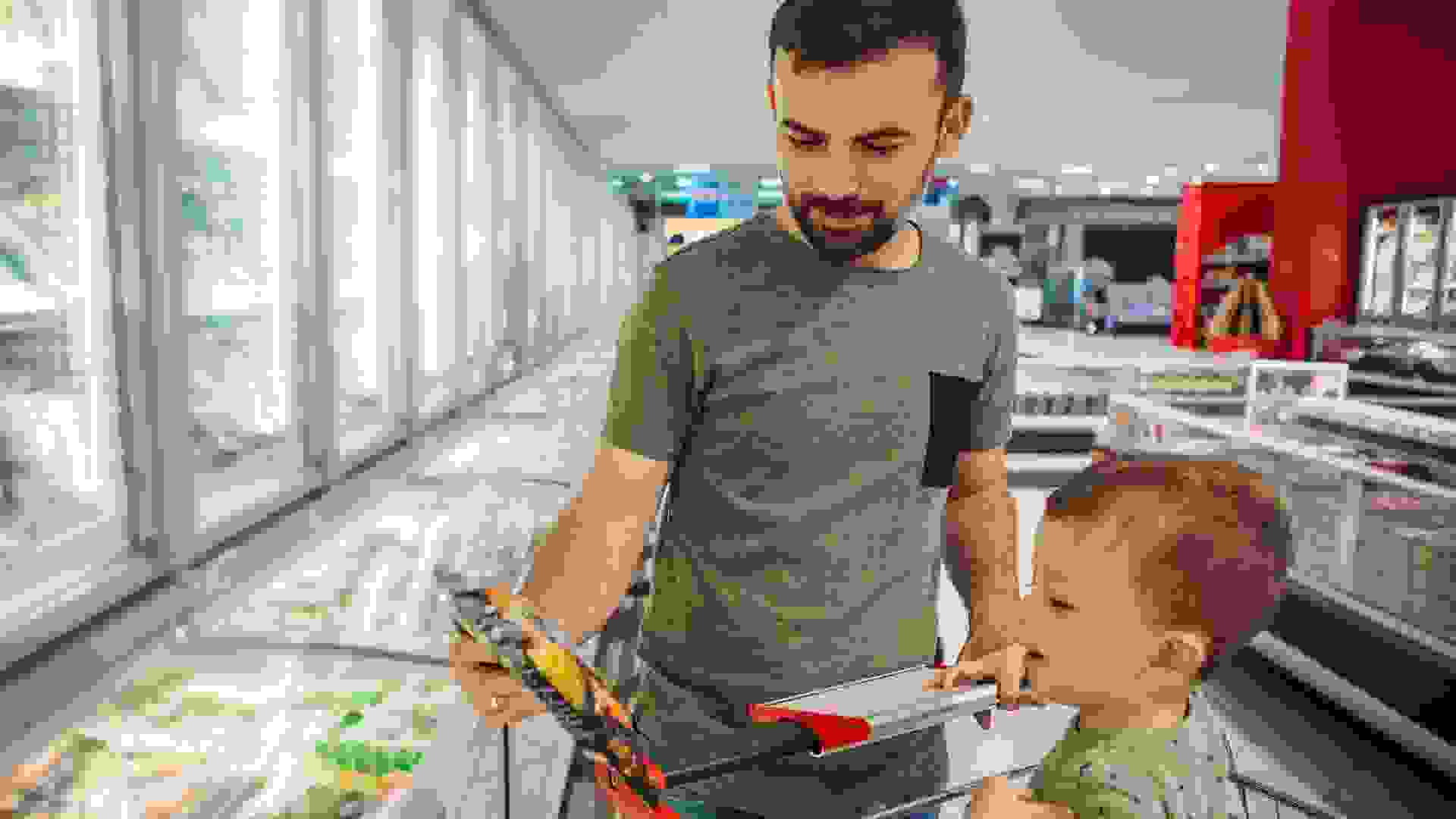 On Aug. 2, Gov. Greg Abbott announced that the Texas Health and Human Services Commission (HHSC) is extending emergency SNAP benefits to Texas residents, providing more than $305.5 million to SNAP…
READ MORE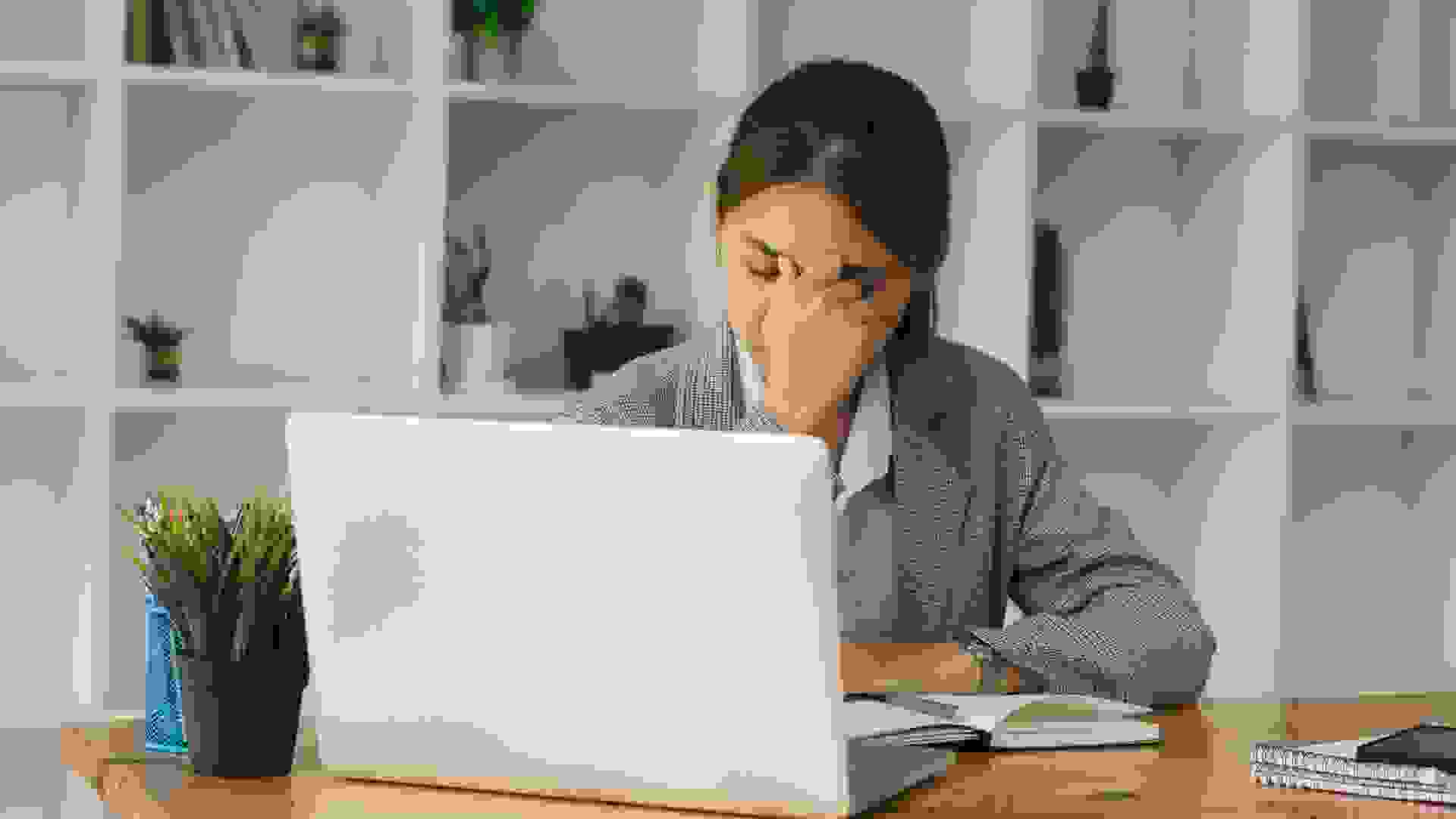 One of the first rules of job hunting is that you should never take rejection personally. There could be any number of reasons you weren't hired that have nothing to do with your qualifications. This…
READ MORE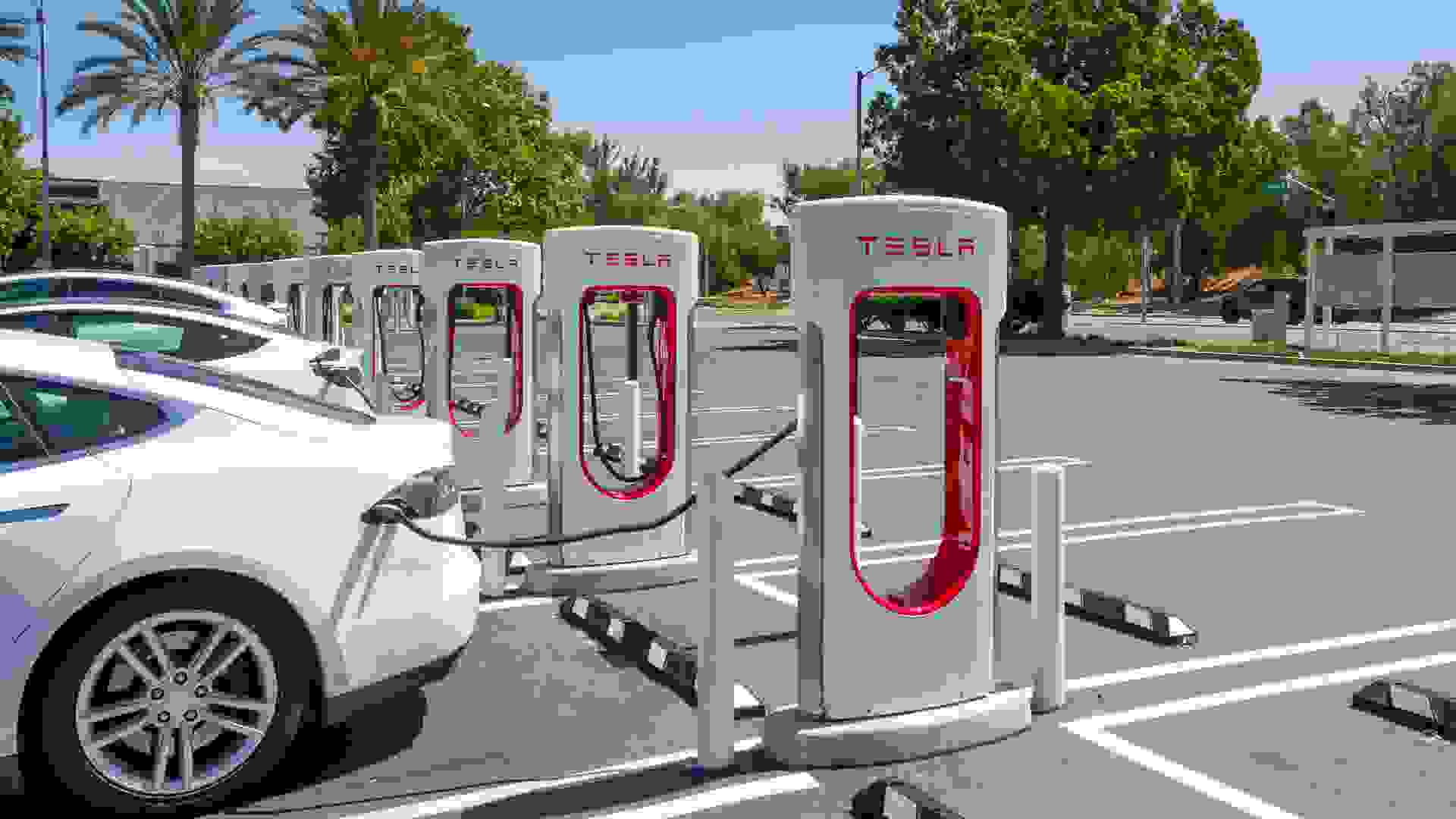 Tesla is a Wall Street darling. But will it stay that way? Learn about its current state, value and future outlook to help you decide whether to invest.
READ MORE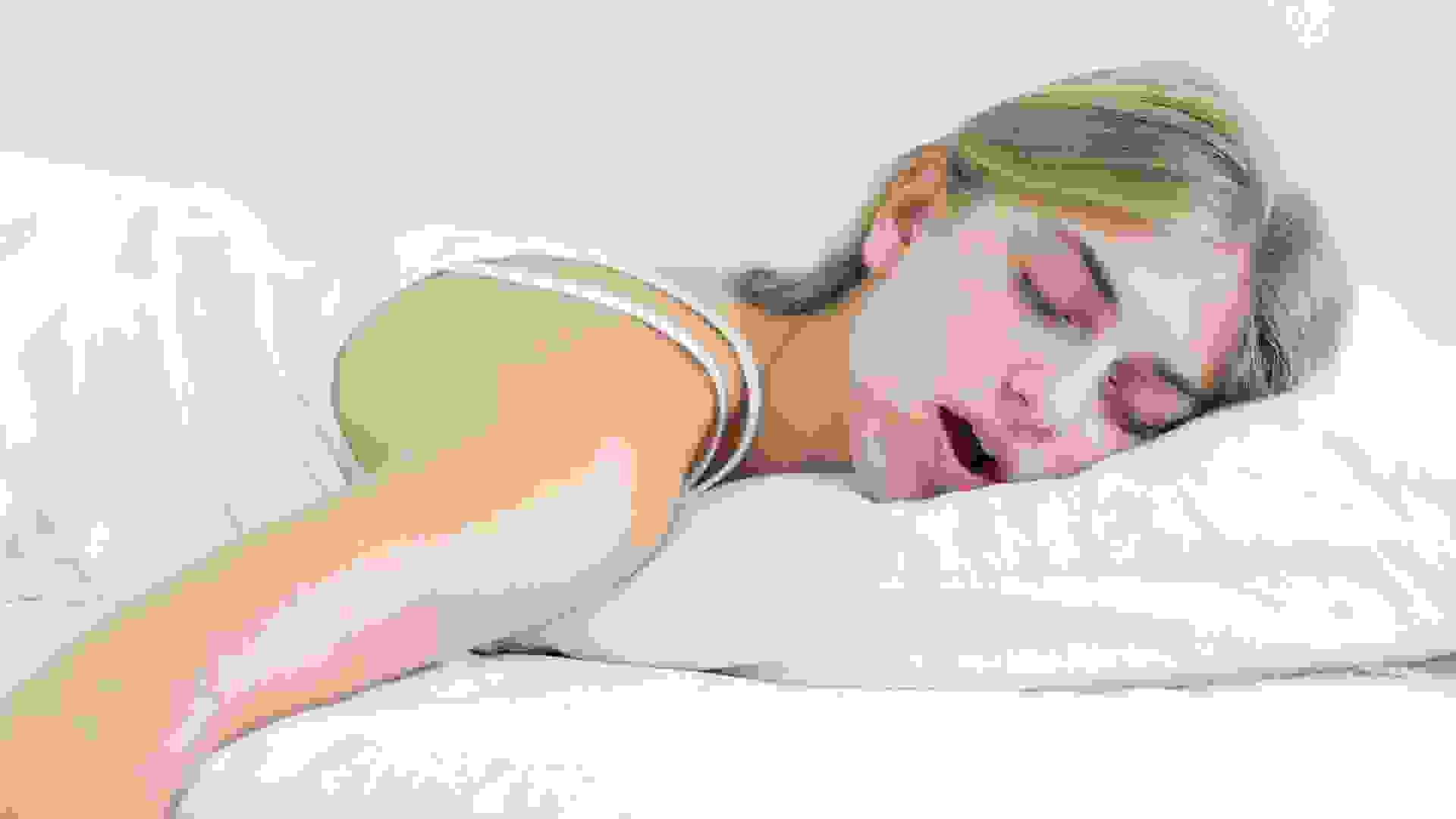 Have you ever lost sleep looking for a job? Well rest easy, now you can sleep and get paid for it. Casper, the mattress and bedding company, is looking for elite sleepers. See: 5 Affordable Places To…
READ MORE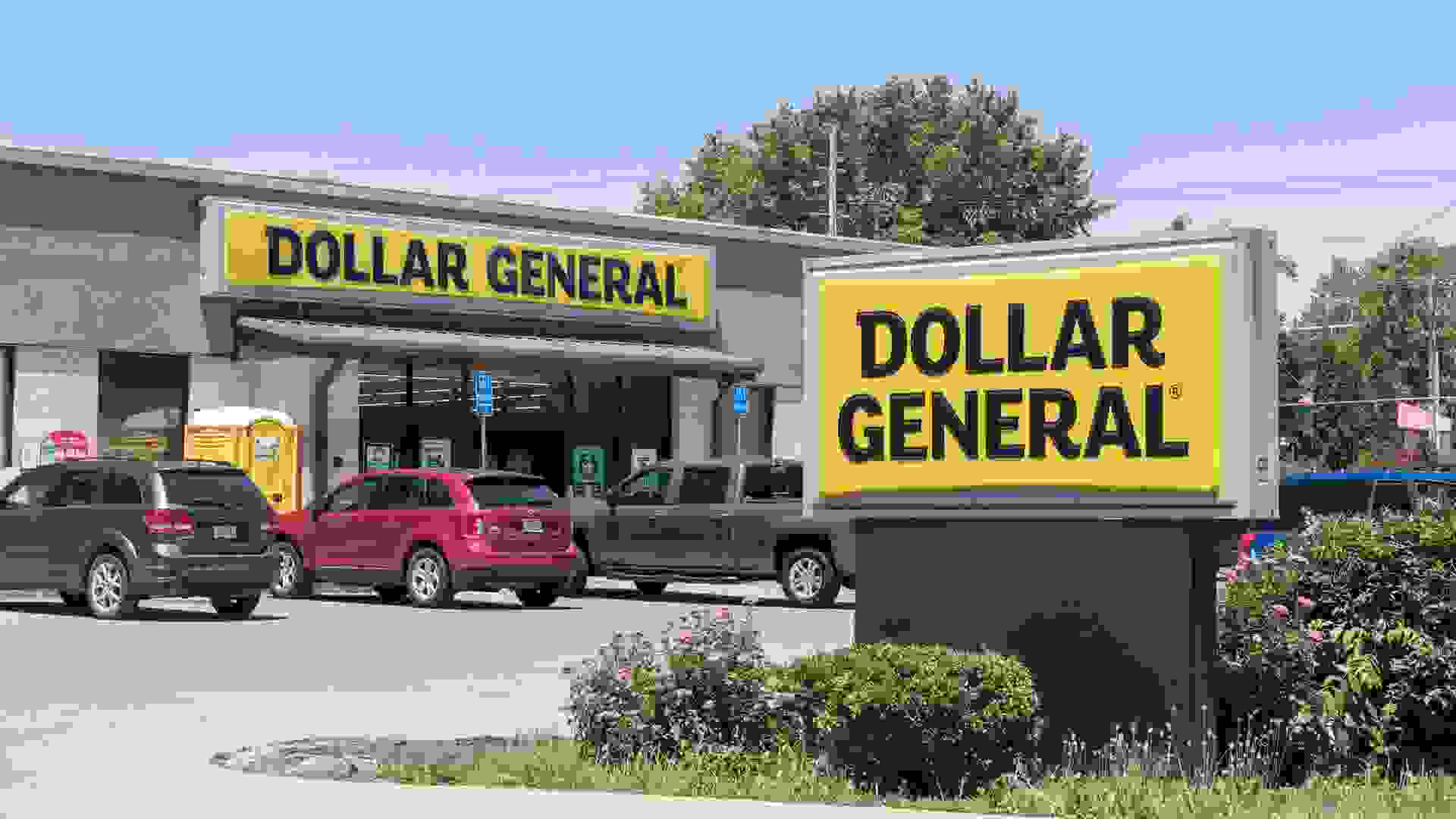 On Aug. 2, Dollar General announced plans to increase fresh produce options at 10 of its locations in Little Rock, Arkansas, according to Talk Business & Politics. This news coincides with Dollar…
READ MORE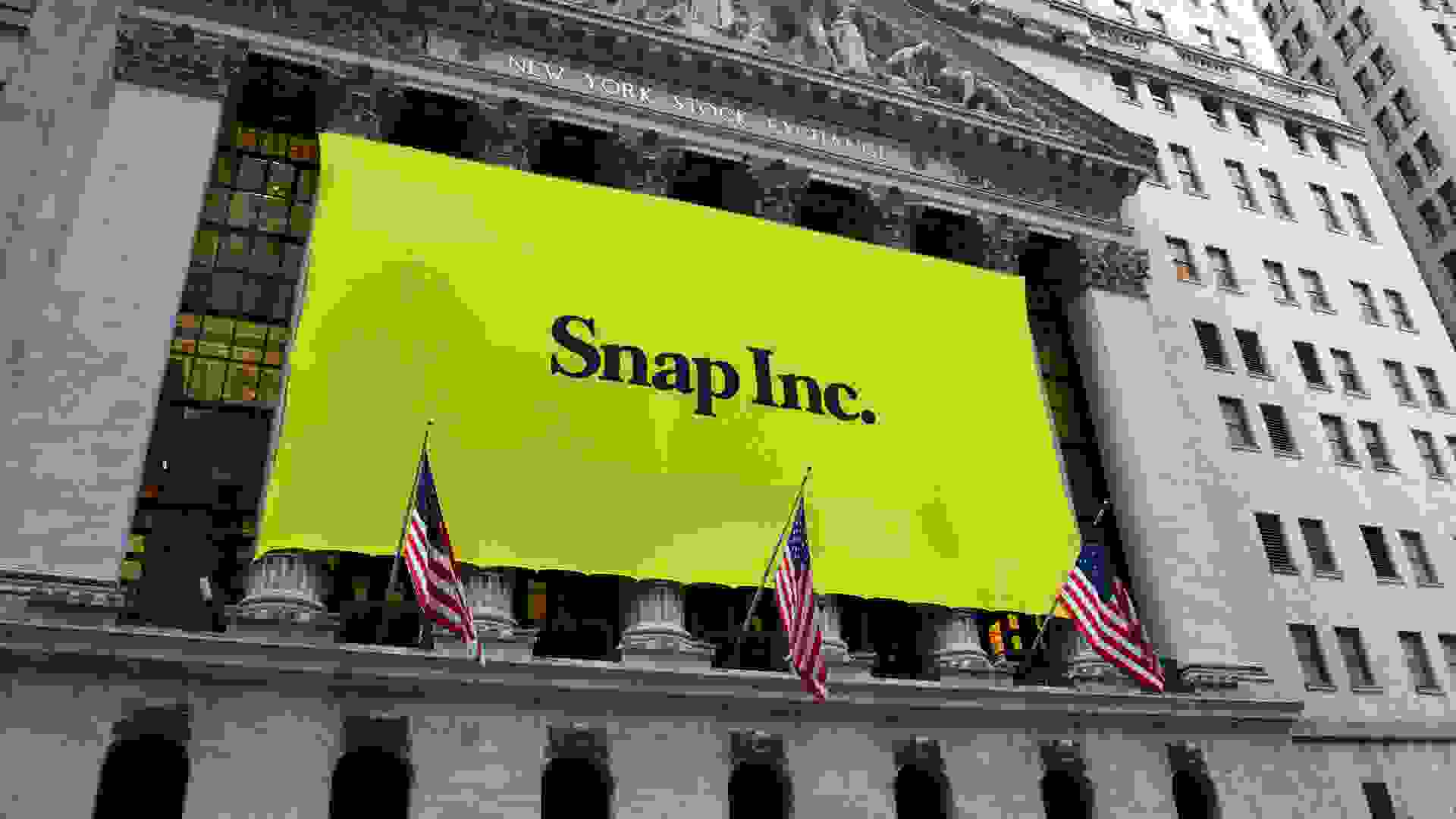 Snapchat is one of the most popular social media apps among young people, averaging 347 million daily users. Learn about Snap Inc.'s market value and net worth.
READ MORE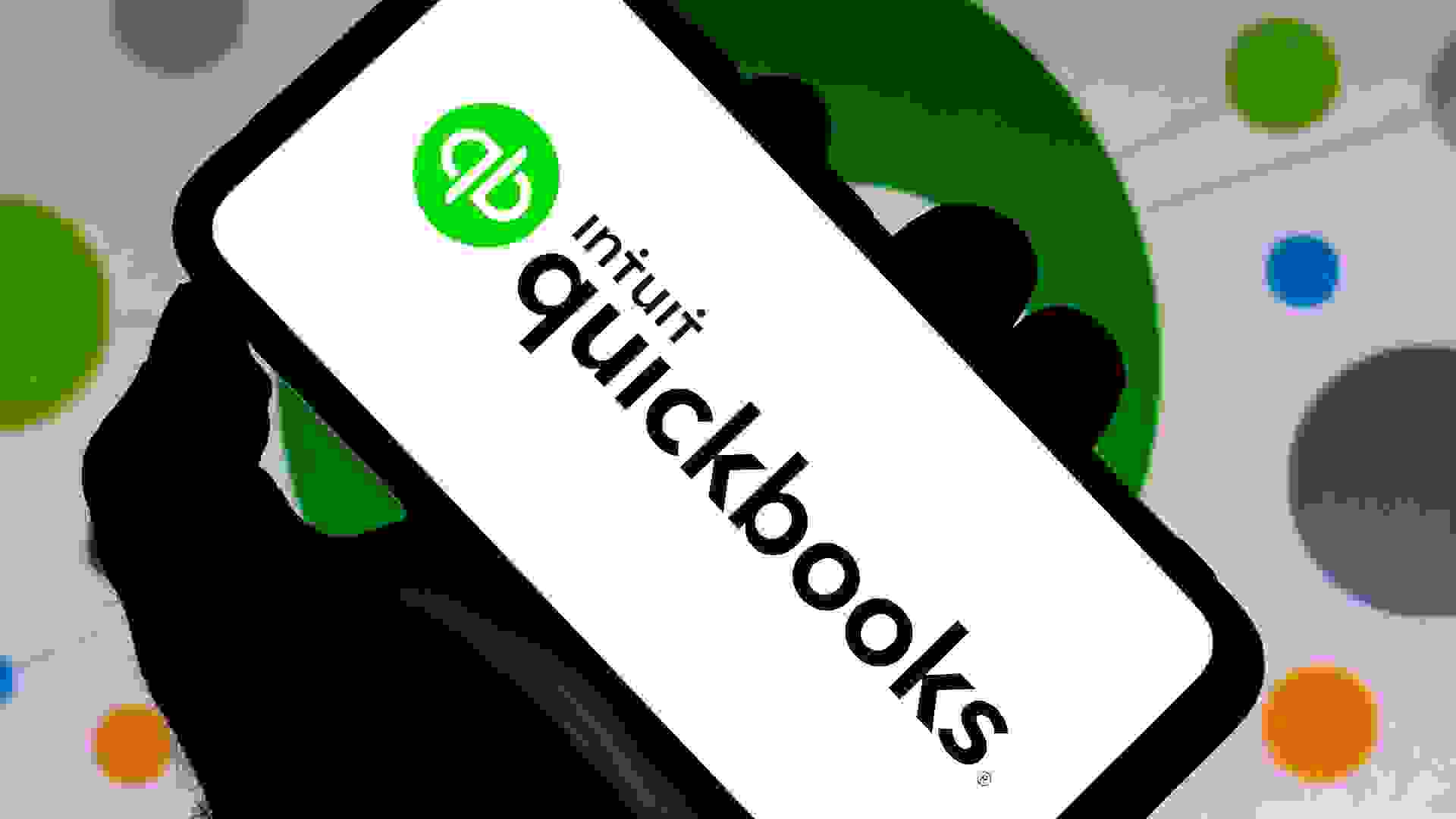 Intuit has warned its QuickBooks accounting software customers of phishing scams that can collect personal data. Explore: 5 EBT Scams To Watch Out ForFind: 7 Things You Should Never Do When Planning…
READ MORE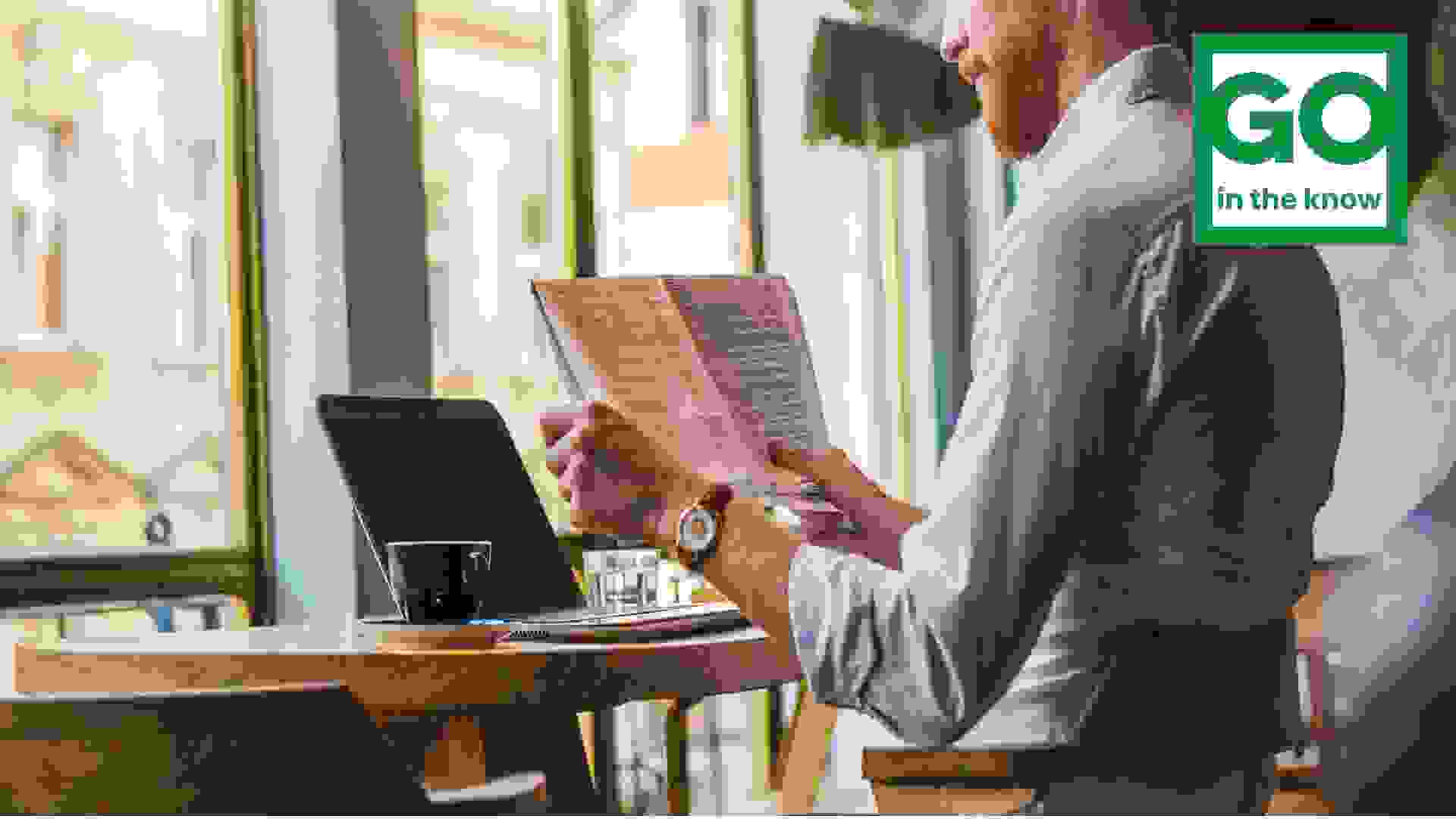 Today offers so many reasons to celebrate — it's National Chocolate Chip Cookie Day, IPA Day, White Wine Day, Single Working Women's Day, and even Hooray for Kids Day. But before you cheers to some…
READ MORE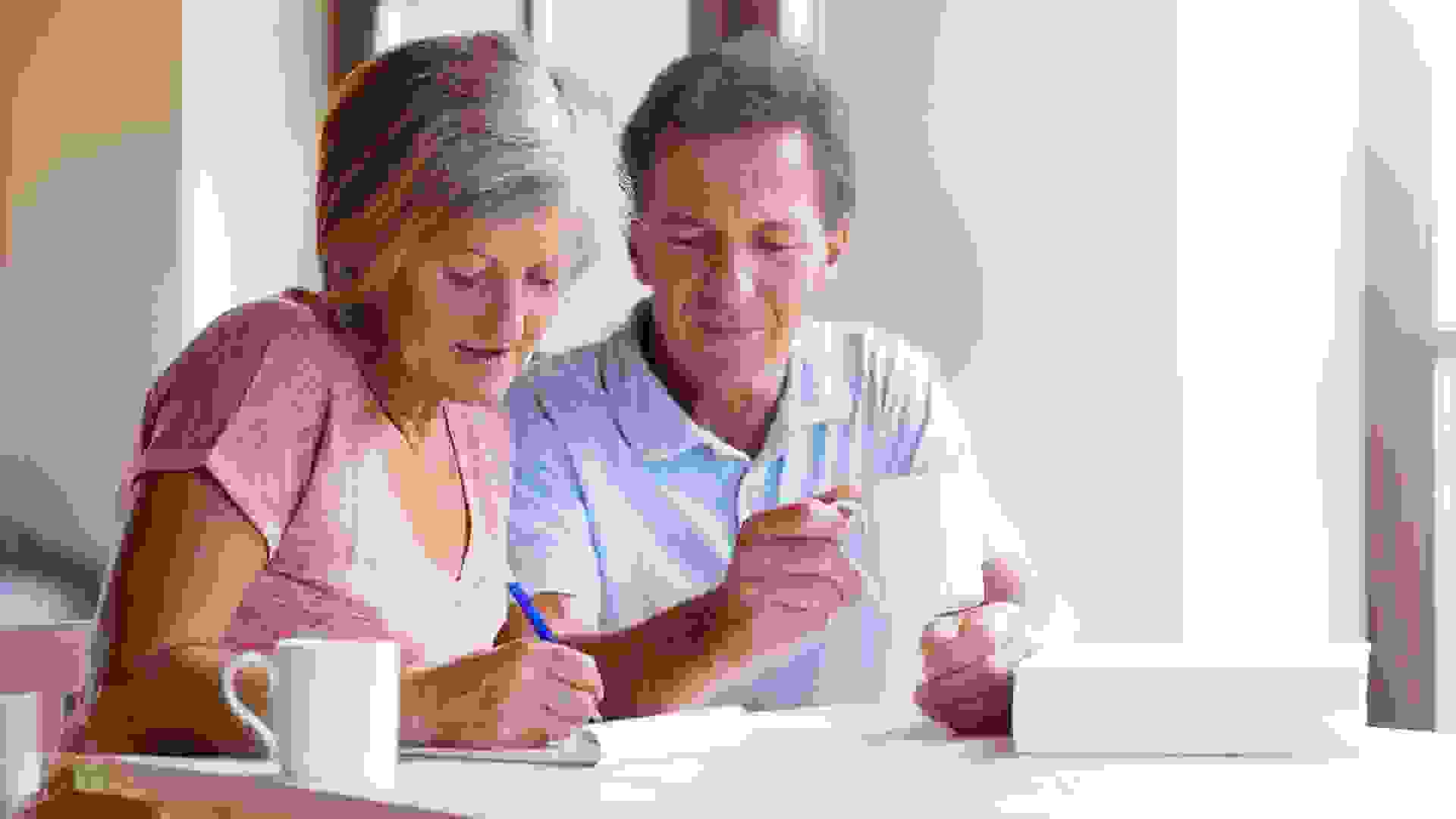 You can claim Social Security benefits anytime after reaching full retirement age, but more delayed retirements credits are applied to your eventual monthly payouts each year you hold off up until age…
READ MORE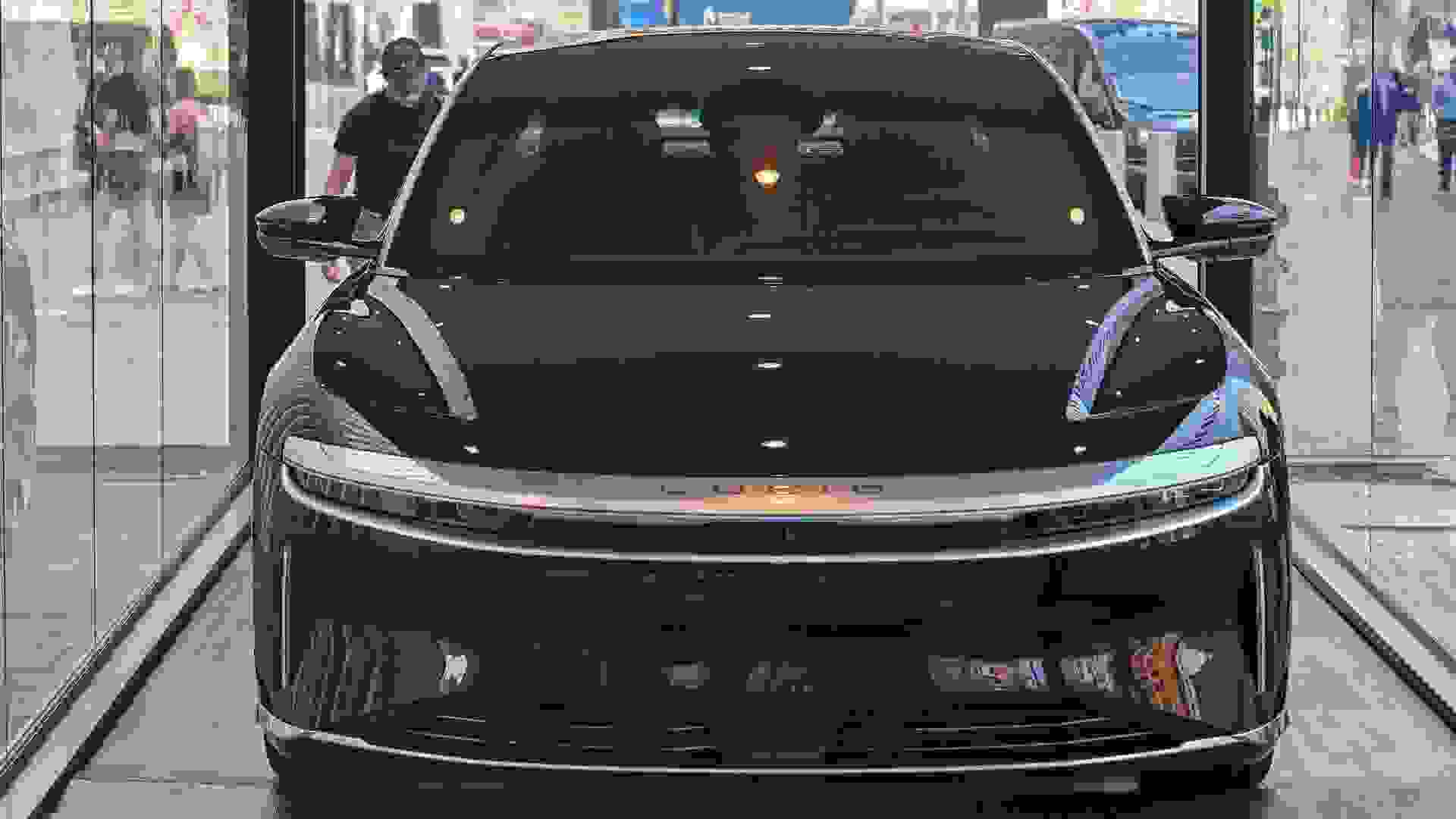 Electric vehicle (EV) company Lucid drastically slashed its production outlook for 2022 by 50% citing supply chain issues, which sent the stock tumbling more than 12% in pre-market trading on August…
READ MORE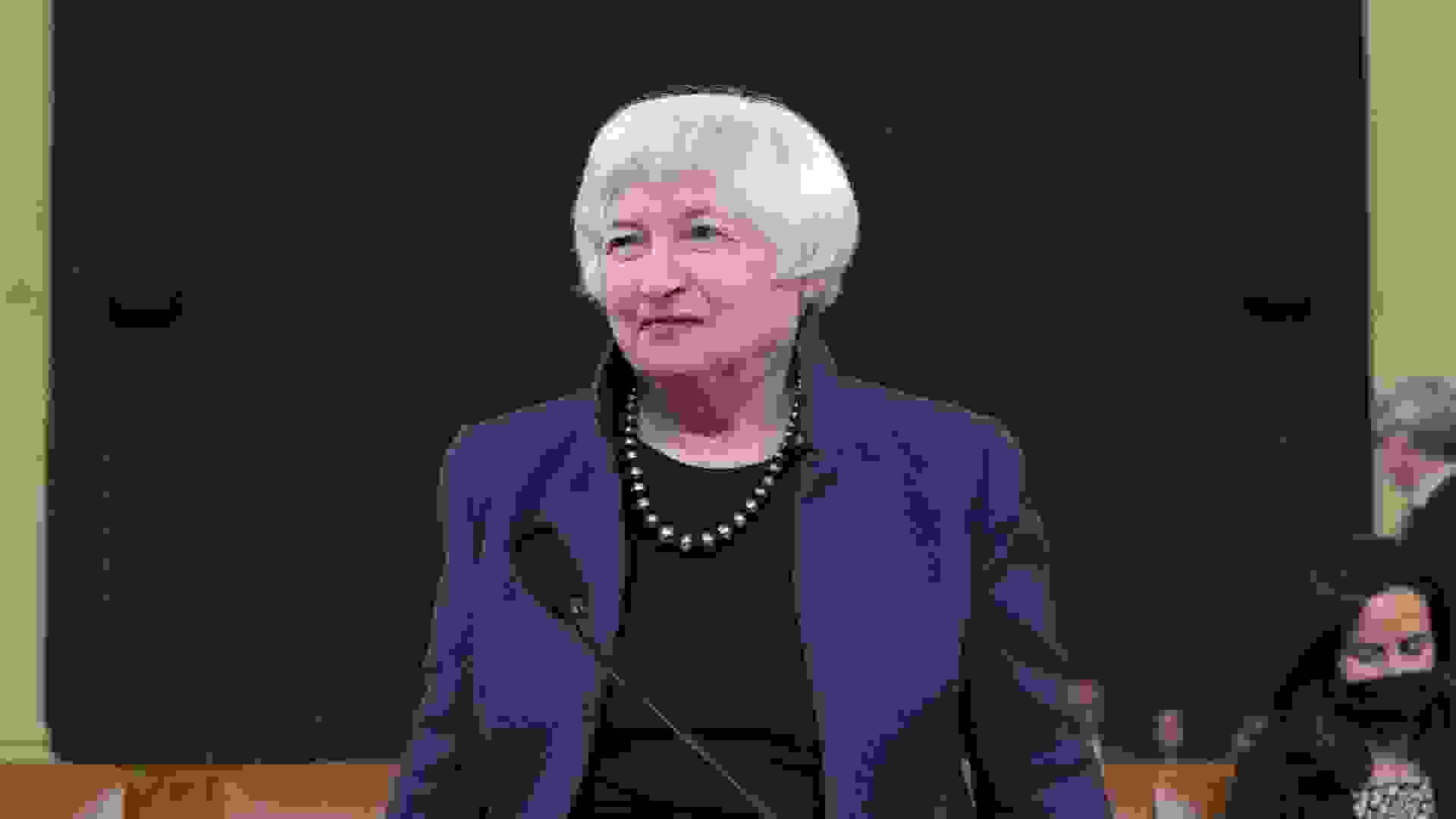 On Aug. 3, Treasury Secretary Janet Yellen met virtually with CEOs from a range of industries to discuss the Inflation Reduction Act, which was introduced on July 27. See: How Many Hours Can You Work…
READ MORE