Small Business Spotlight 2022
Spread the Word
Share with your friends and help a small business!
Featured Stories from the 2021 Small Business Spotlight on GOBankingRates
Related Articles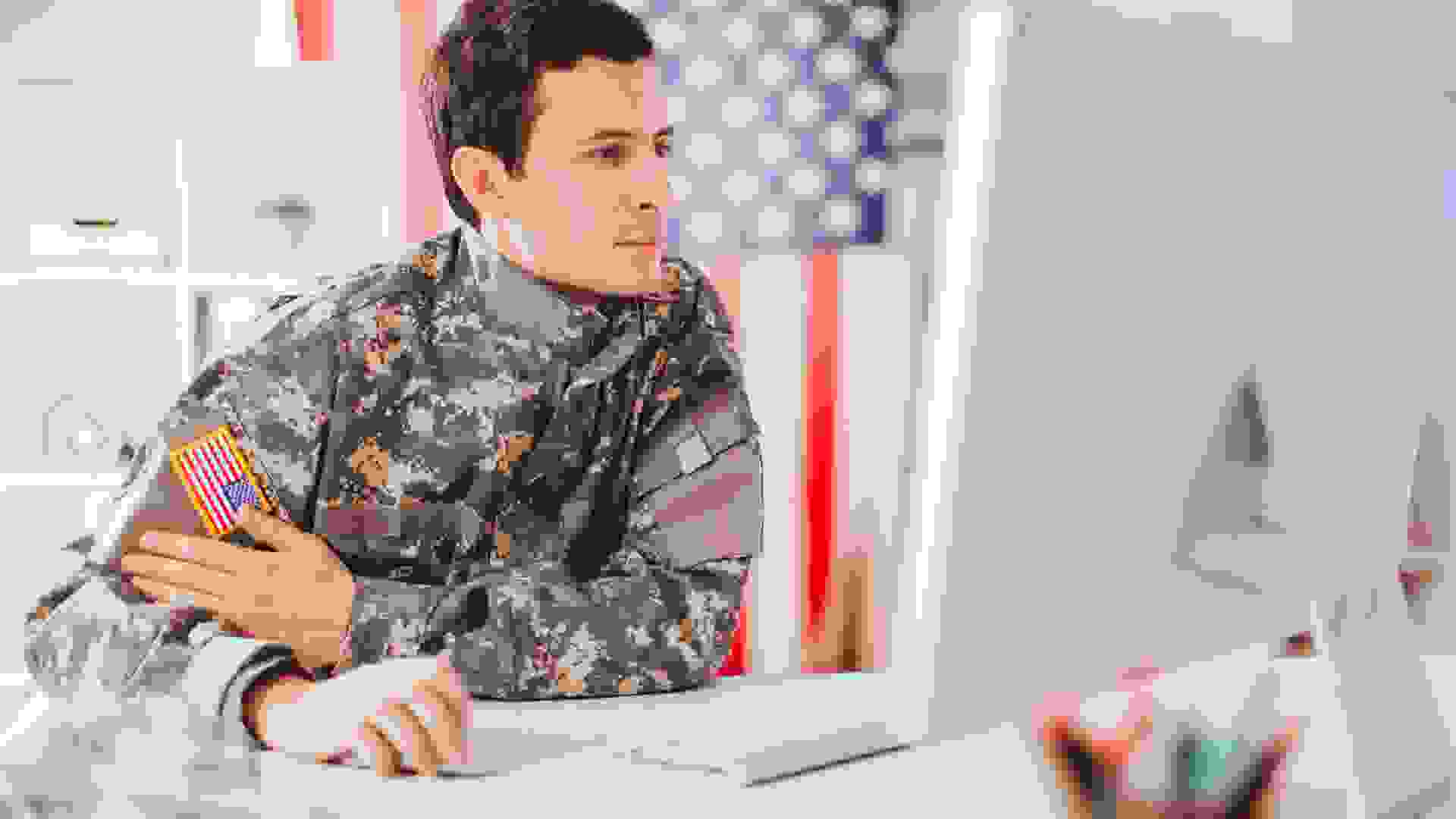 Save For Your Future
Sponsors of
Save For Your Future
Sponsors of
The Latest from GOBankingRates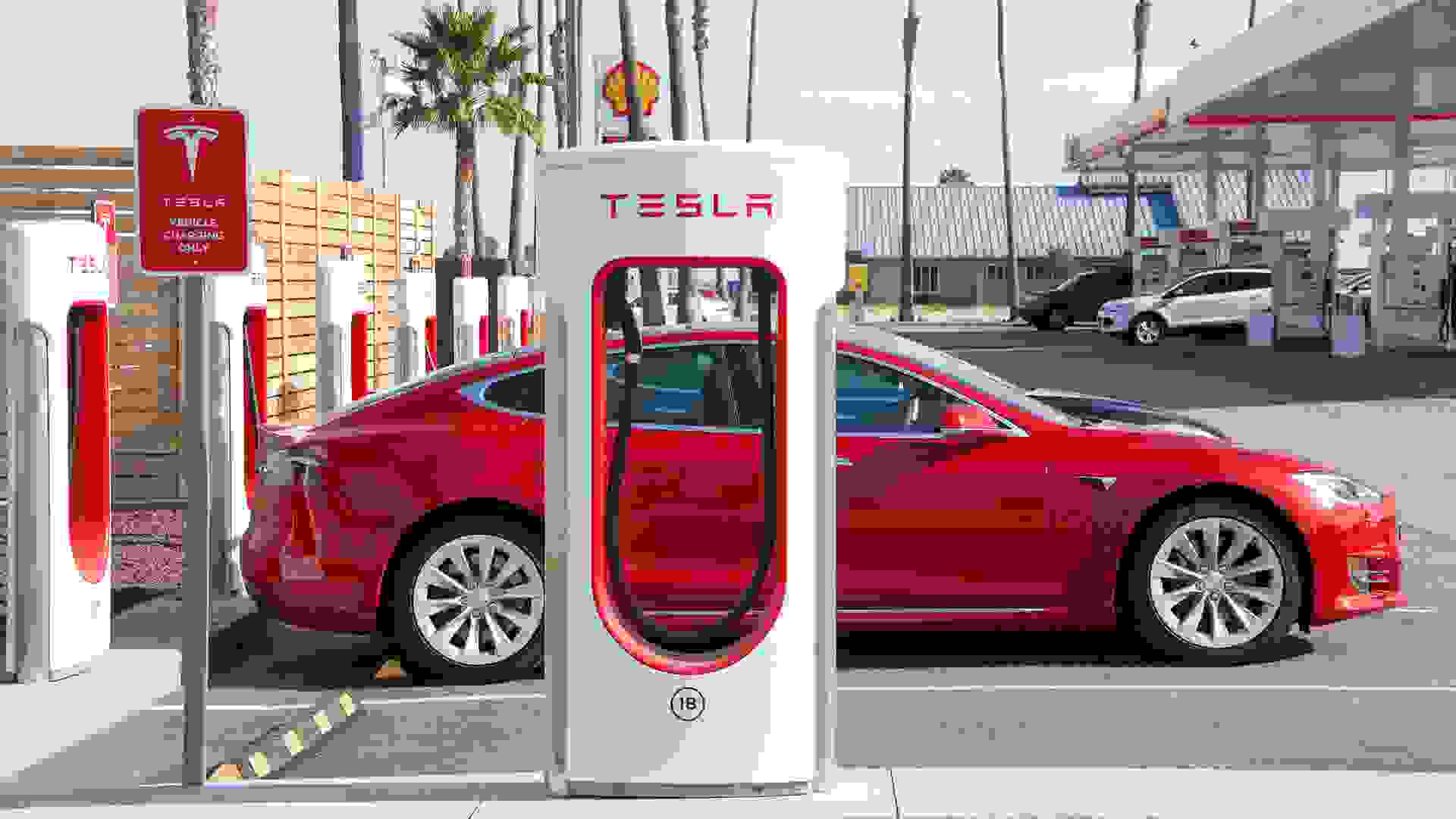 In a very short-lived announcement, it originally seemed Tesla had announced extremely low Supercharger membership prices for non-Tesla electric vehicles (EVs) in the U.S. Tesla Net Worth: How Much Is…
READ MORE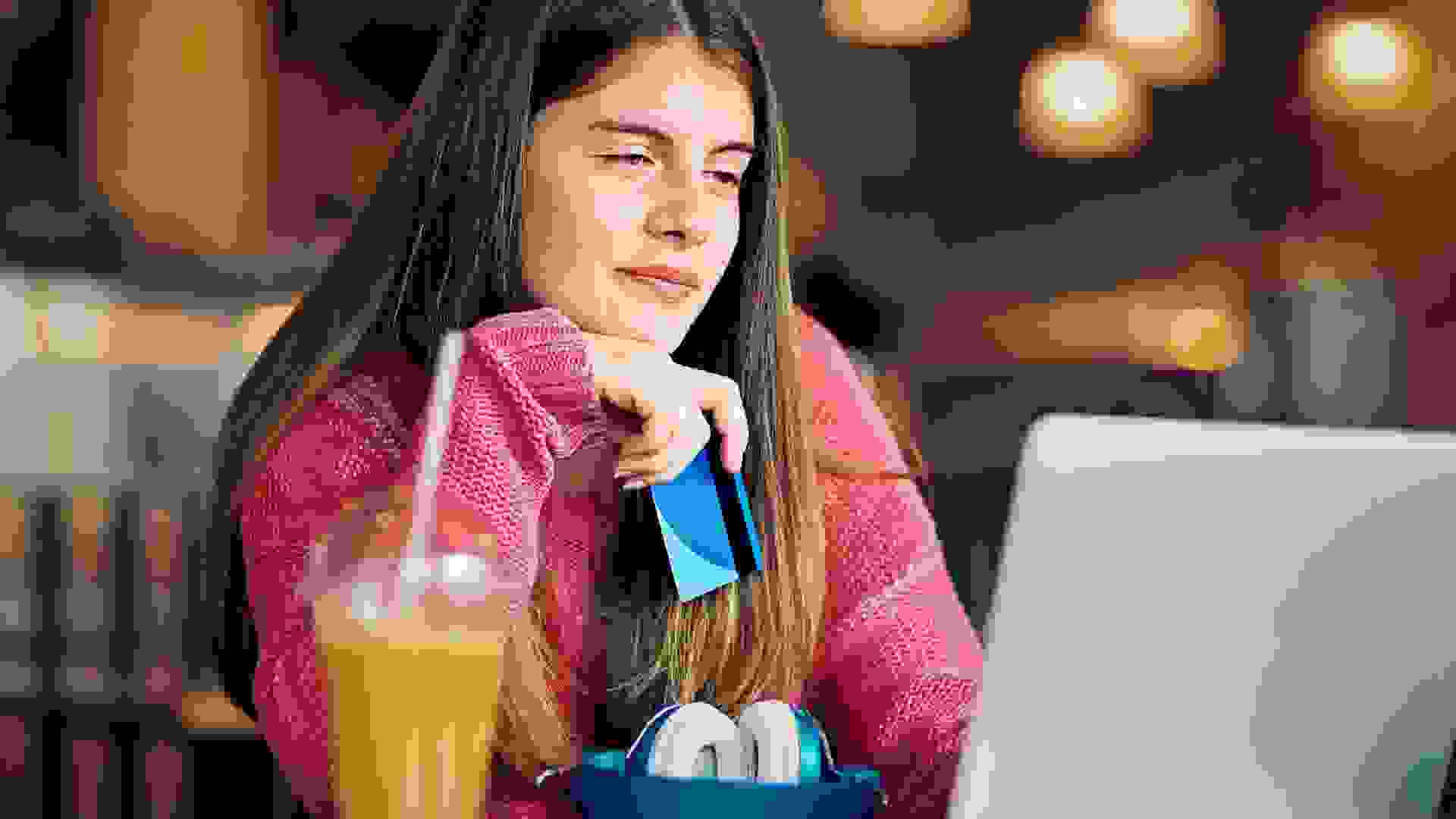 Every generation has their own way of doing things, broadly speaking. When it comes to money, Gen Z's financial habits have been quite different from those exhibited by baby boomers in the past. See:…
READ MORE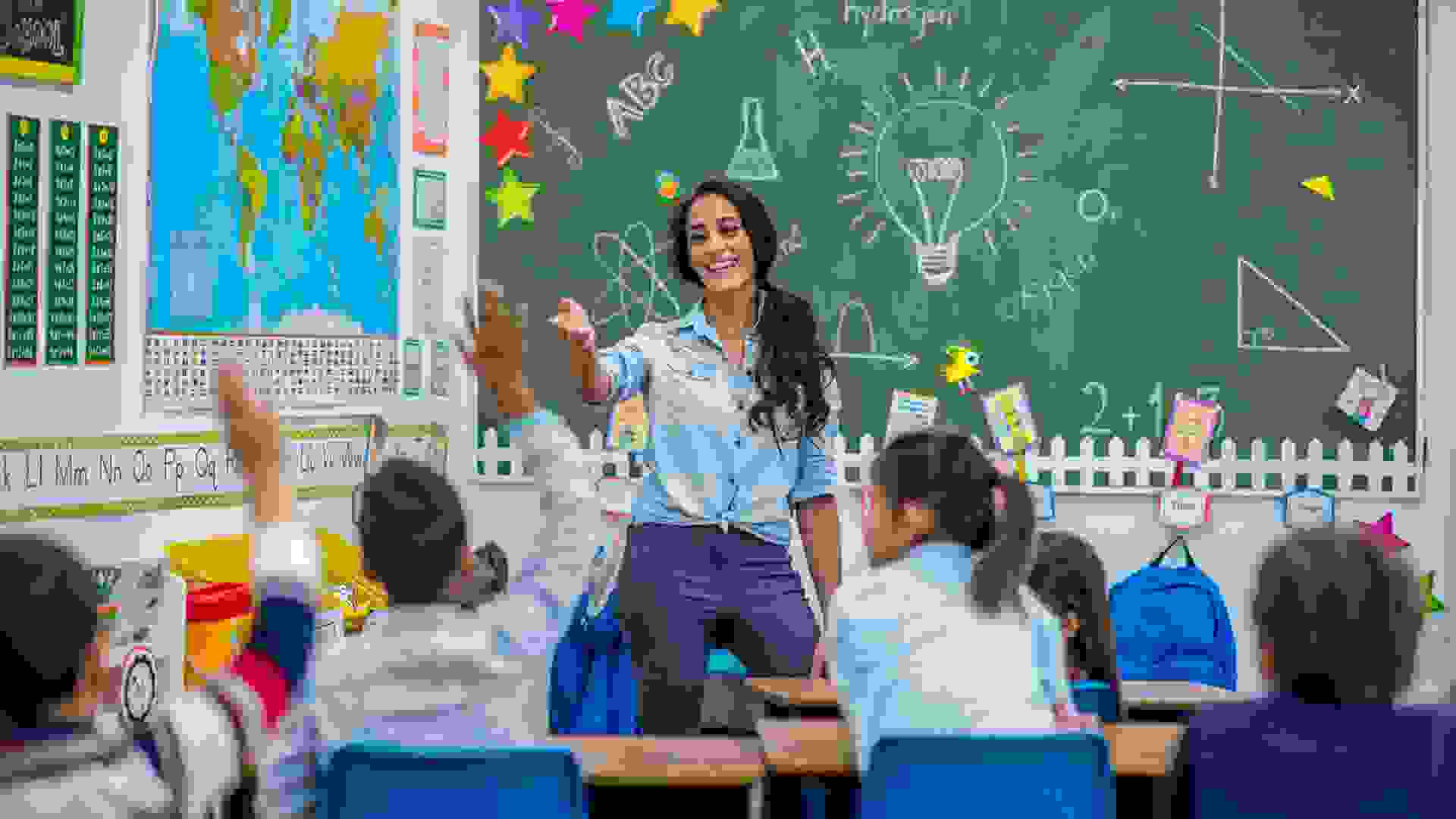 The beginning of the new school year means most teachers will hit the stores to load up on various books, supplies and teaching materials. Those who do can deduct up to $300 of out-of-pocket classroom…
READ MORE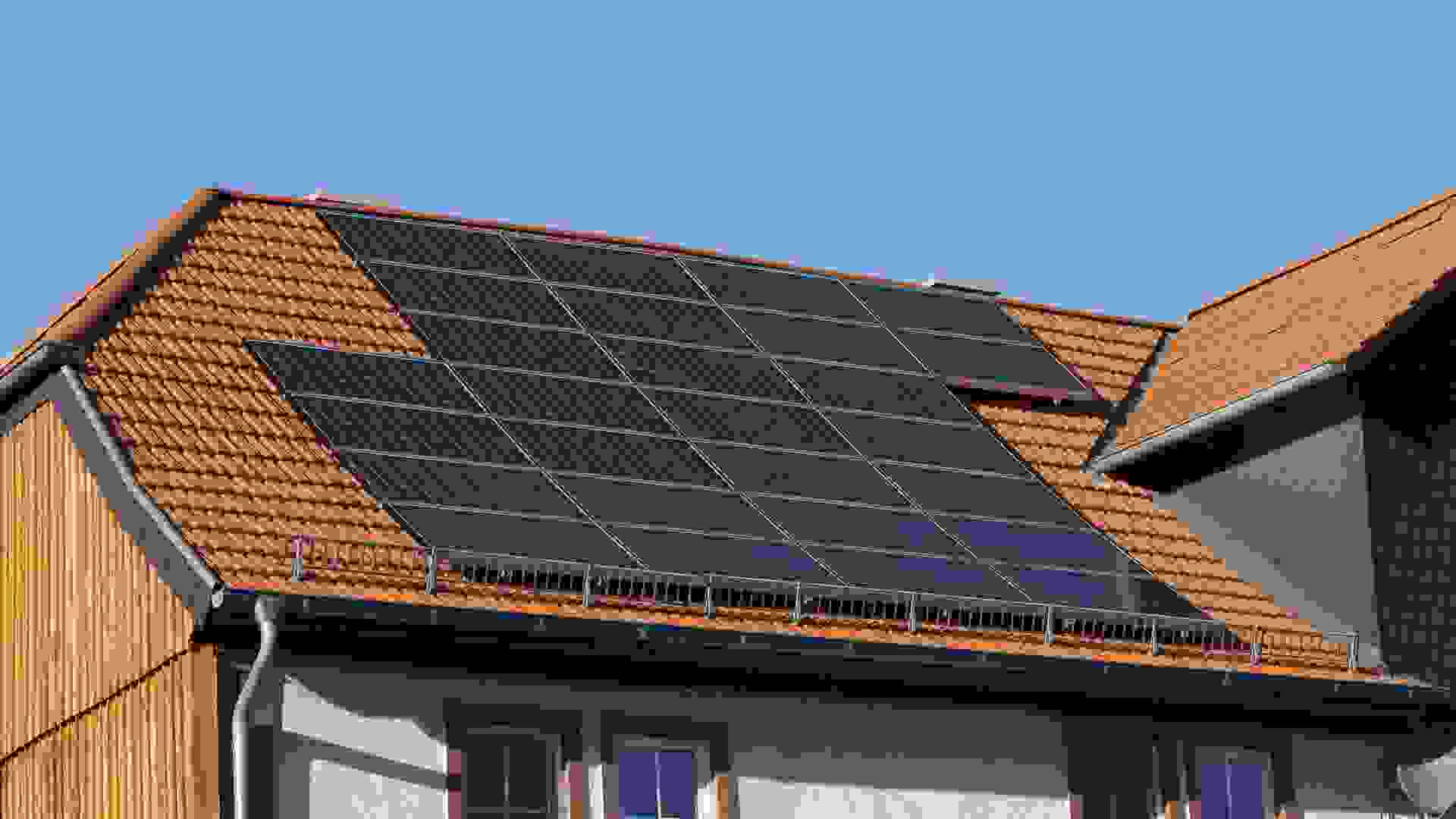 Solar energy has been getting heavily pushed in recent years as the effects of climate change becomes clearer. But it turns out that solar energy isn't just good for the planet, it's good for your…
READ MORE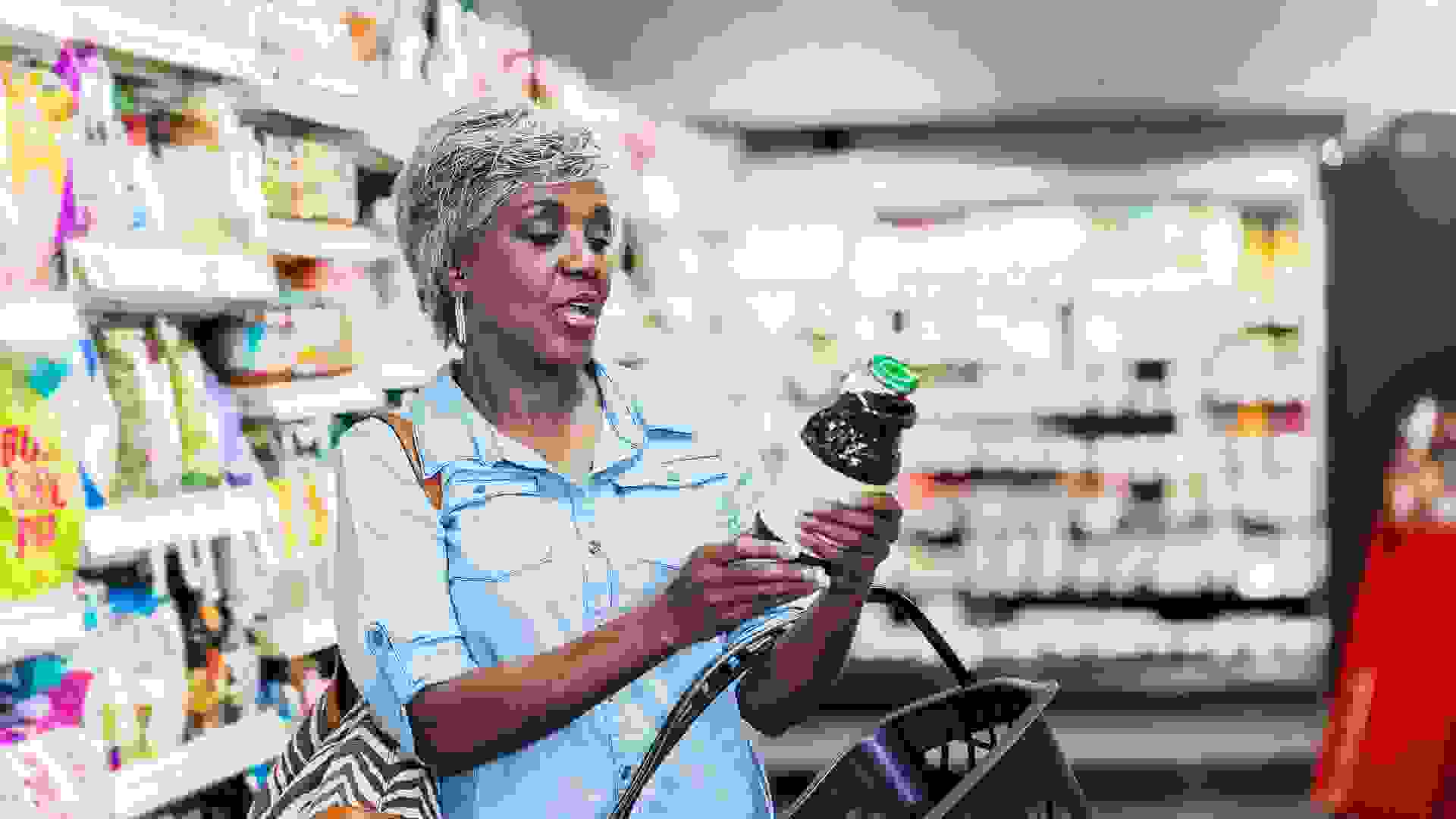 A slight deceleration in the U.S. inflation rate in April led one senior citizens advocacy group to lower its 2023 cost-of-living adjustment estimate for Social Security recipients, though it's still…
READ MORE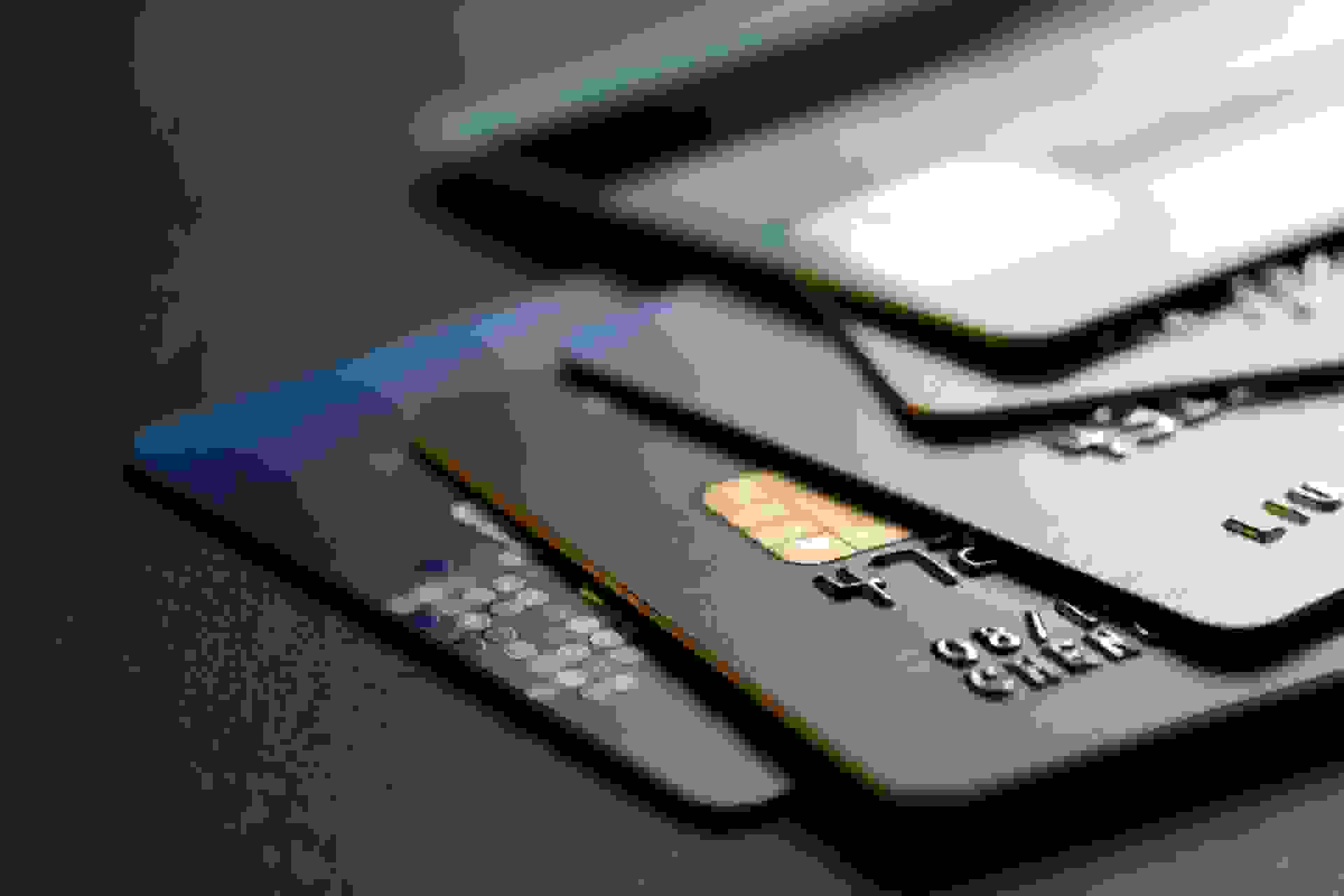 This year's aggressive interest-rate hikes by the Federal Reserve have led to similar hikes in credit card interest rates, with the average credit card rate in the U.S. hitting 17.99% as of Aug. 17,…
READ MORE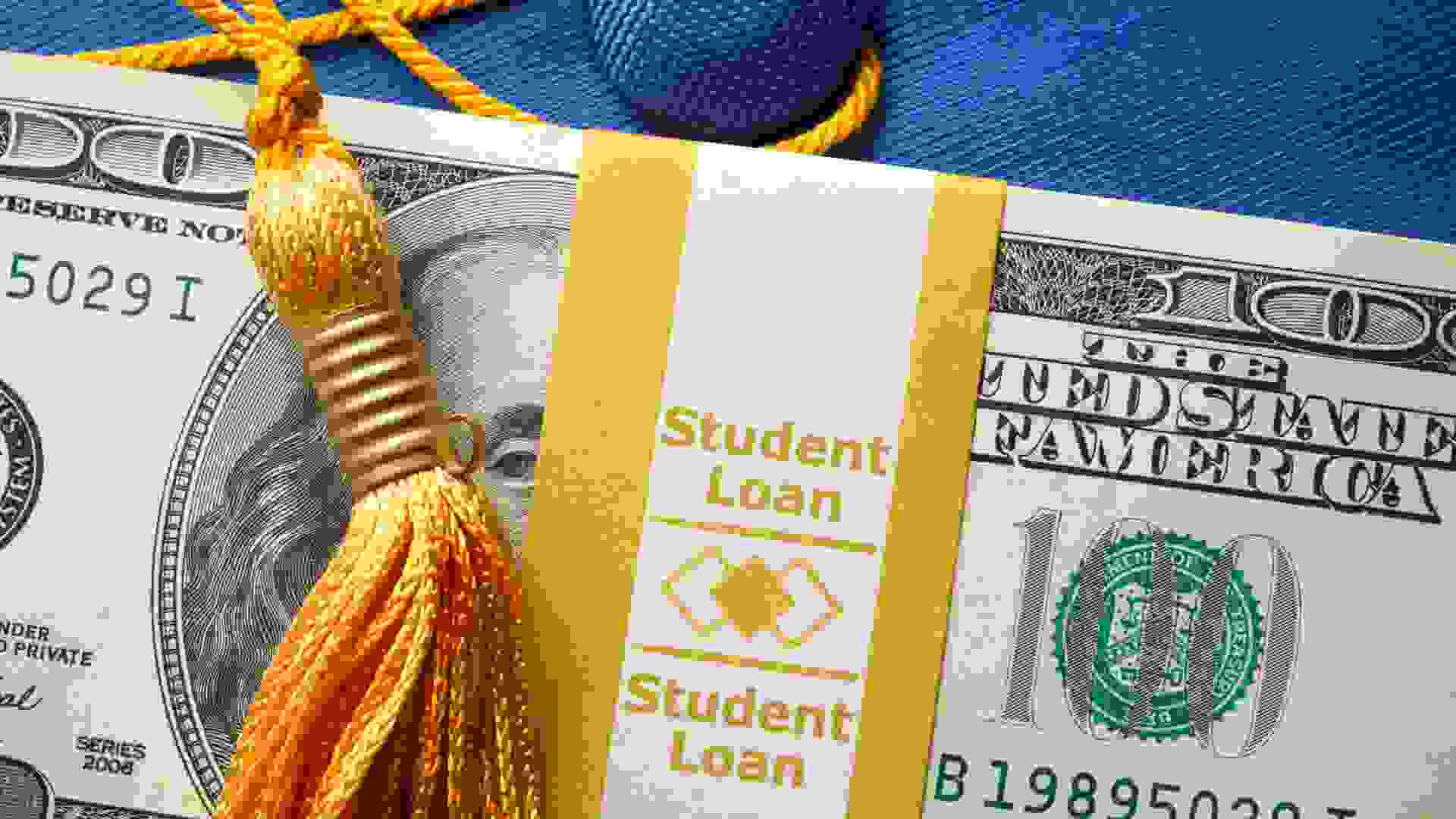 Student loan forgiveness is one of the hottest topics President Joe Biden has been mulling over so far this year. See: Surprising Things You Can Buy With Food Stamps in the SouthMore: Looking To…
READ MORE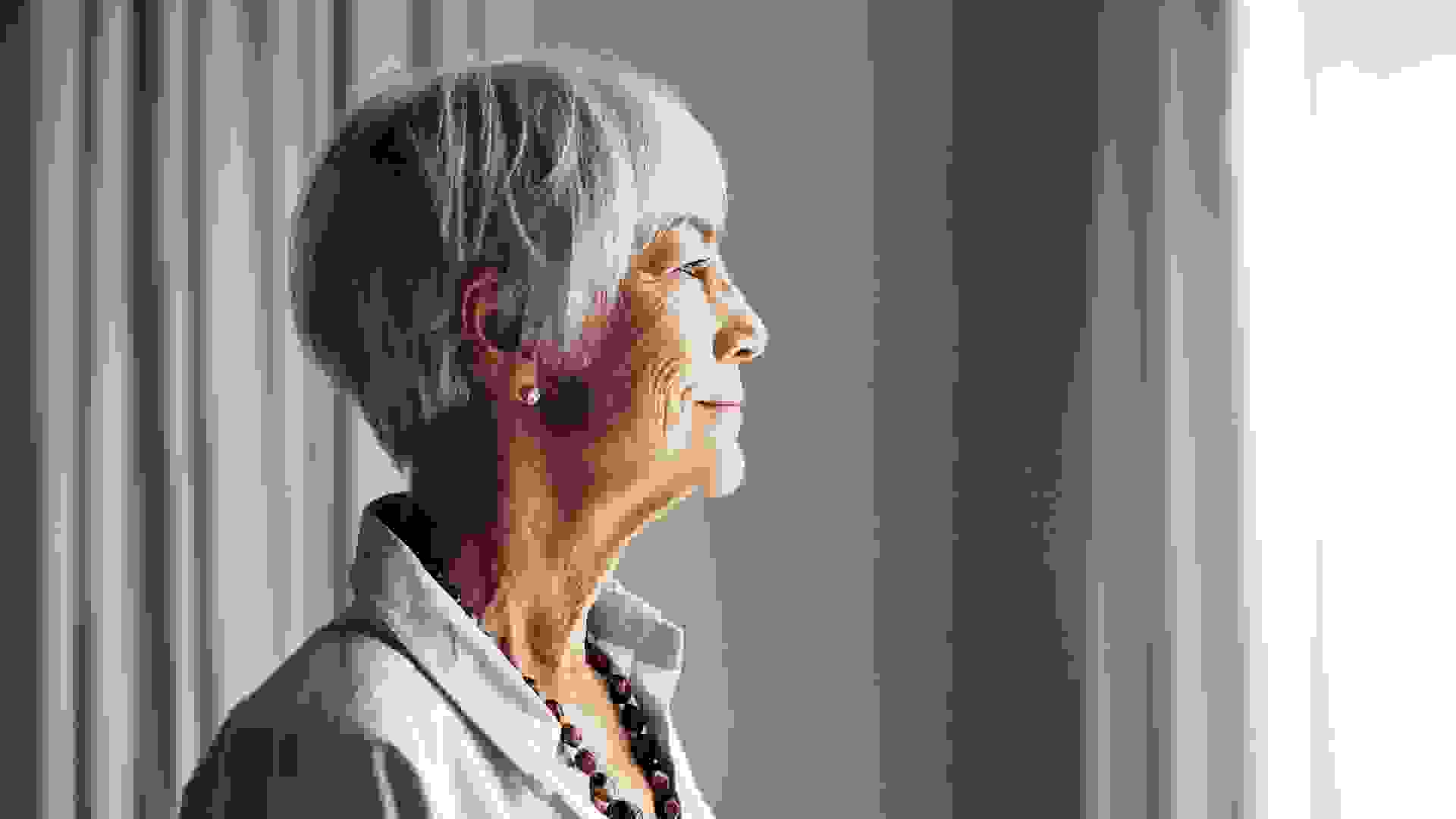 Life, as everyone knows, is full of changes that occur with regularity from infancy through the senior years. When you reach retirement age, it's important to know how certain life changes can affect…
READ MORE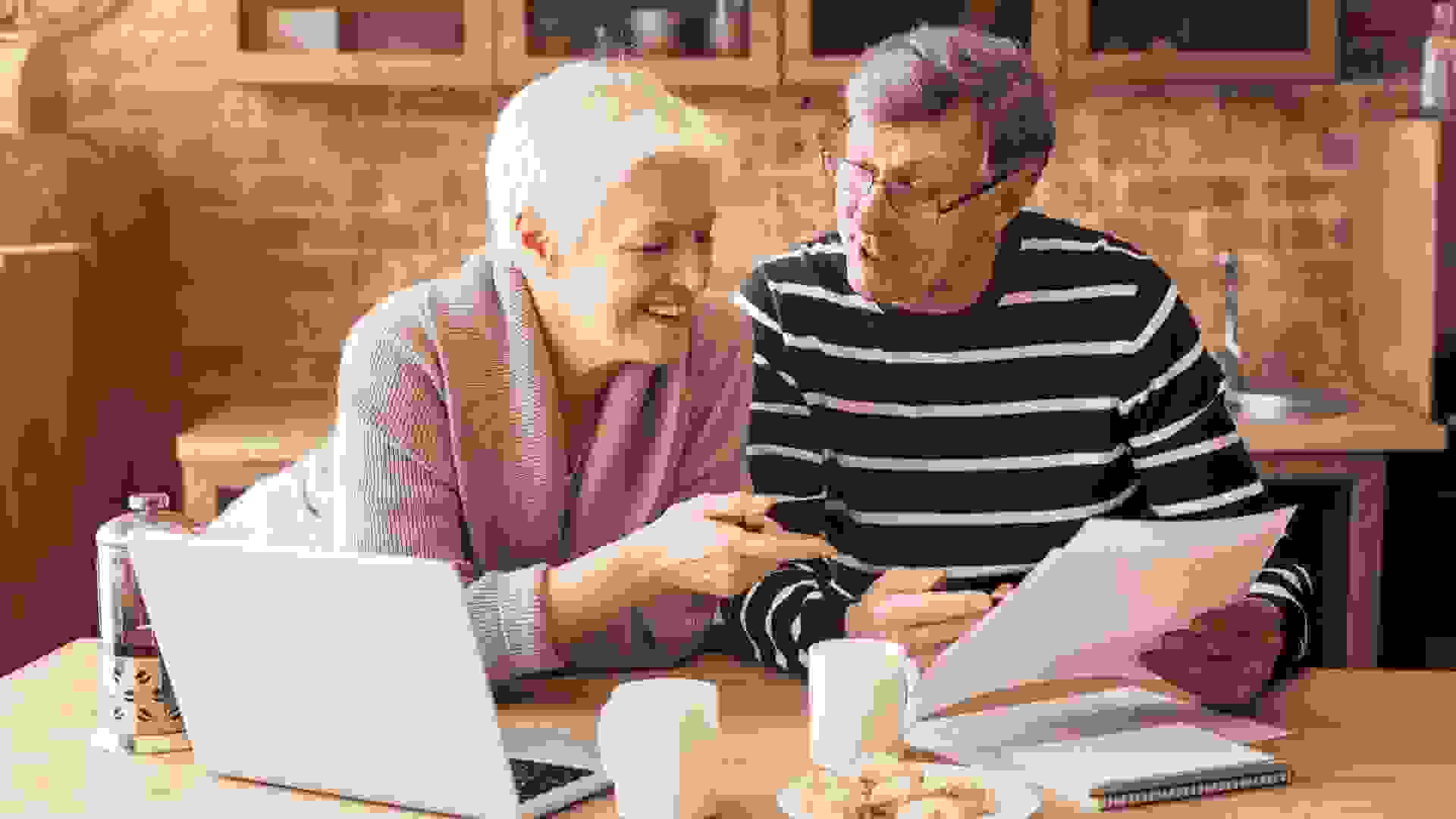 Americans can claim Social Security retirement benefits as early as age 62, but that's not always the best option. The longer you wait to collect, the higher your Social Security payment when you do…
READ MORE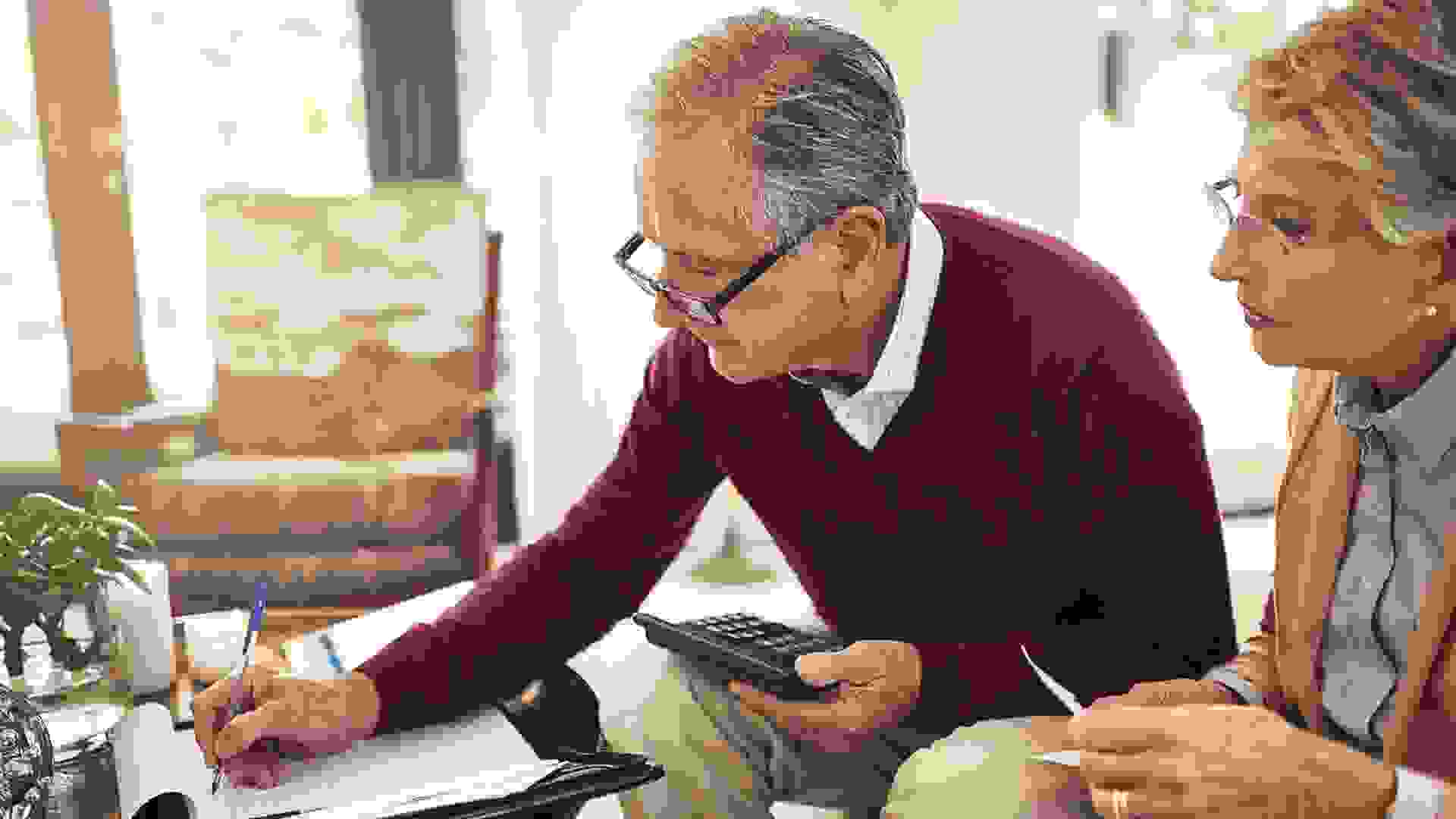 The American Rescue Plan provided an additional $37 million to boost a program for elderly citizens who might need extra help with groceries and food each month. See: SNAP Benefits Available in Your…
READ MORE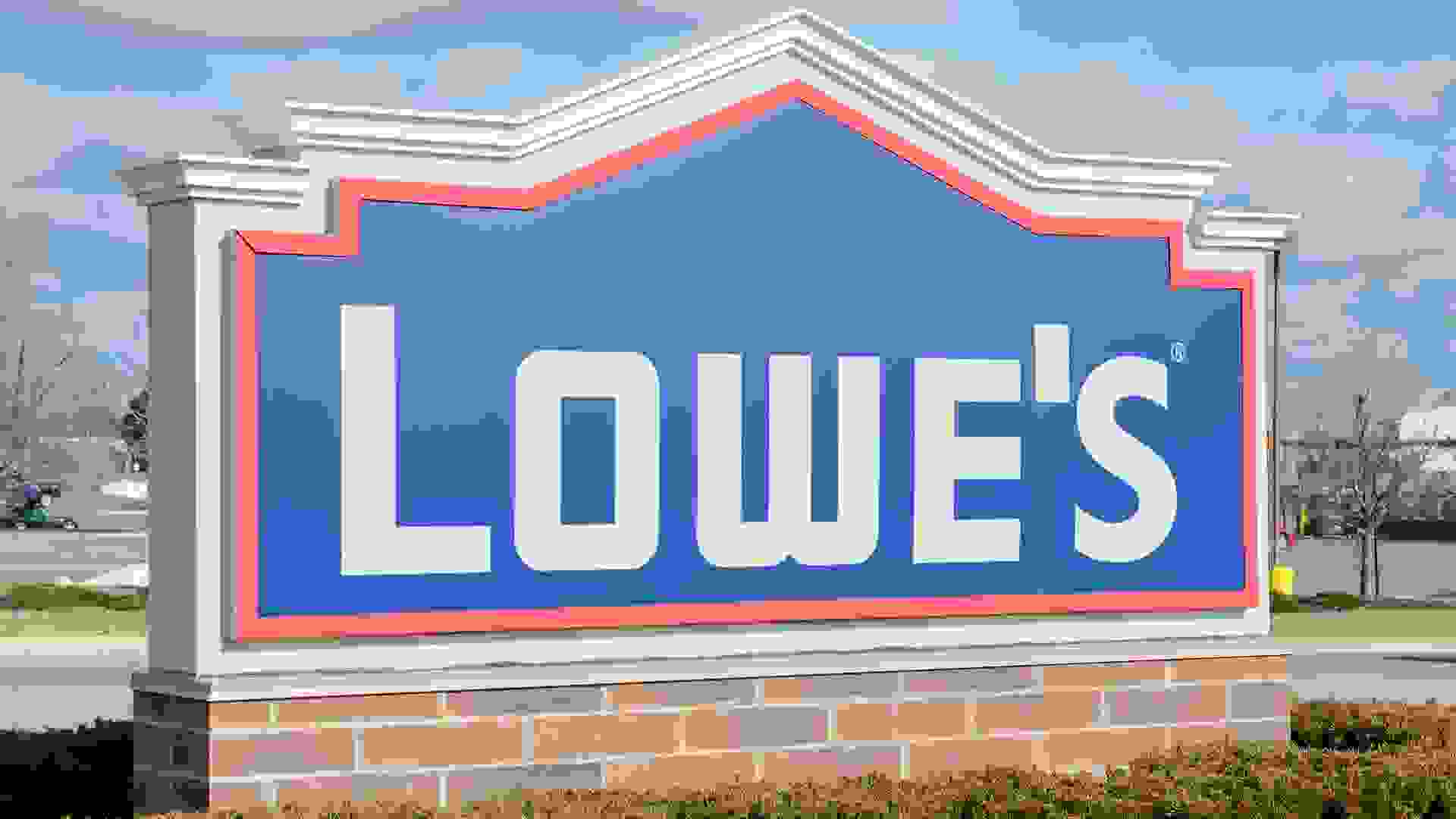 During its third-quarter earnings report Wednesday, Lowe's Home Improvement announced that it will be offering its hourly employees $55 million in bonuses to help compensate for the still-excessive…
READ MORE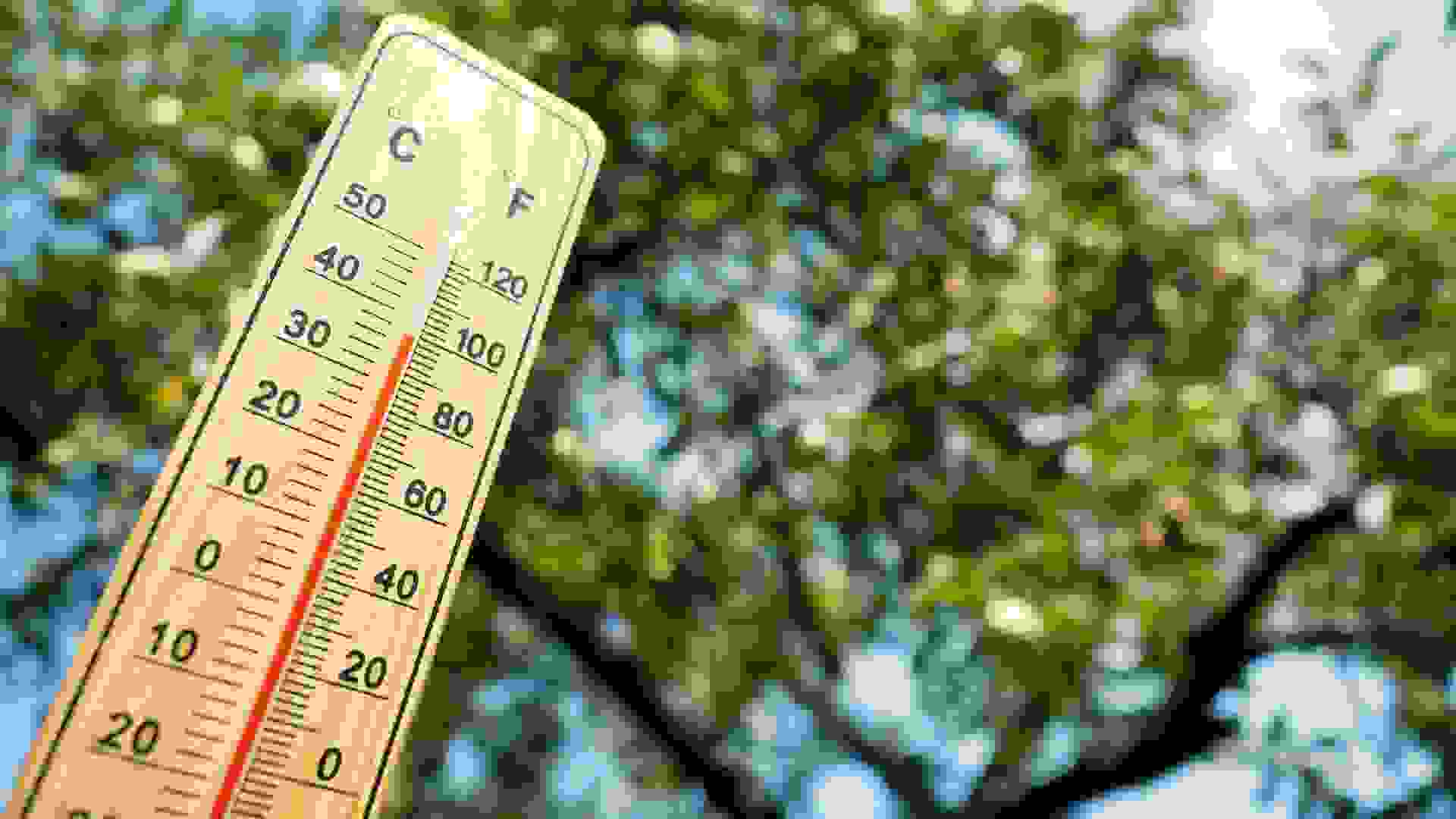 The combination of hot weather and ongoing customer service issues at the Social Security Administration has created a worrying problem this summer: safety concerns over Social Security customers who…
READ MORE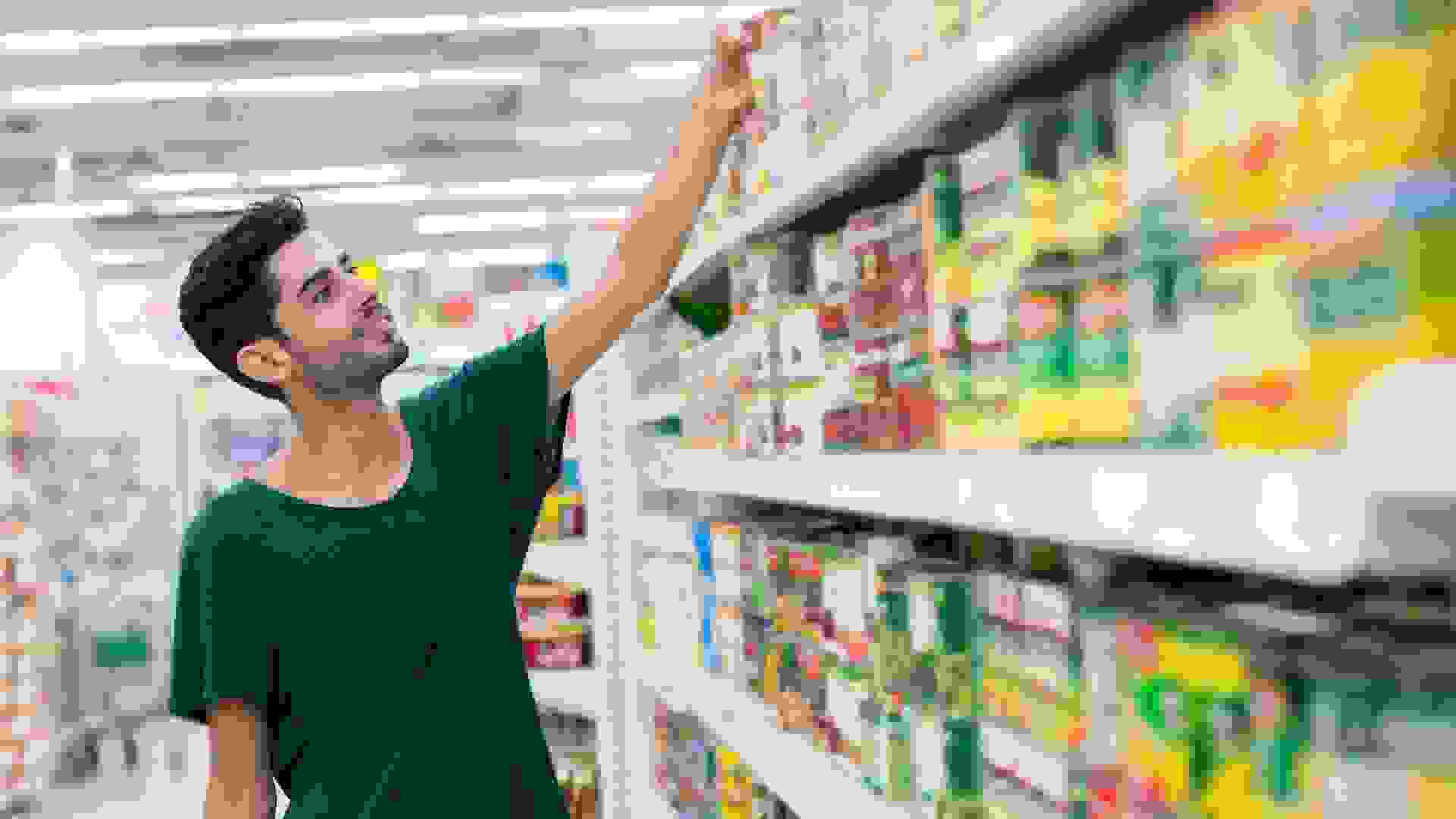 As grocery prices skyrocket, some consumers are turning to options beyond supermarkets to feed their families on a budget. One of the more attractive bargain options for shoppers are salvage grocery…
READ MORE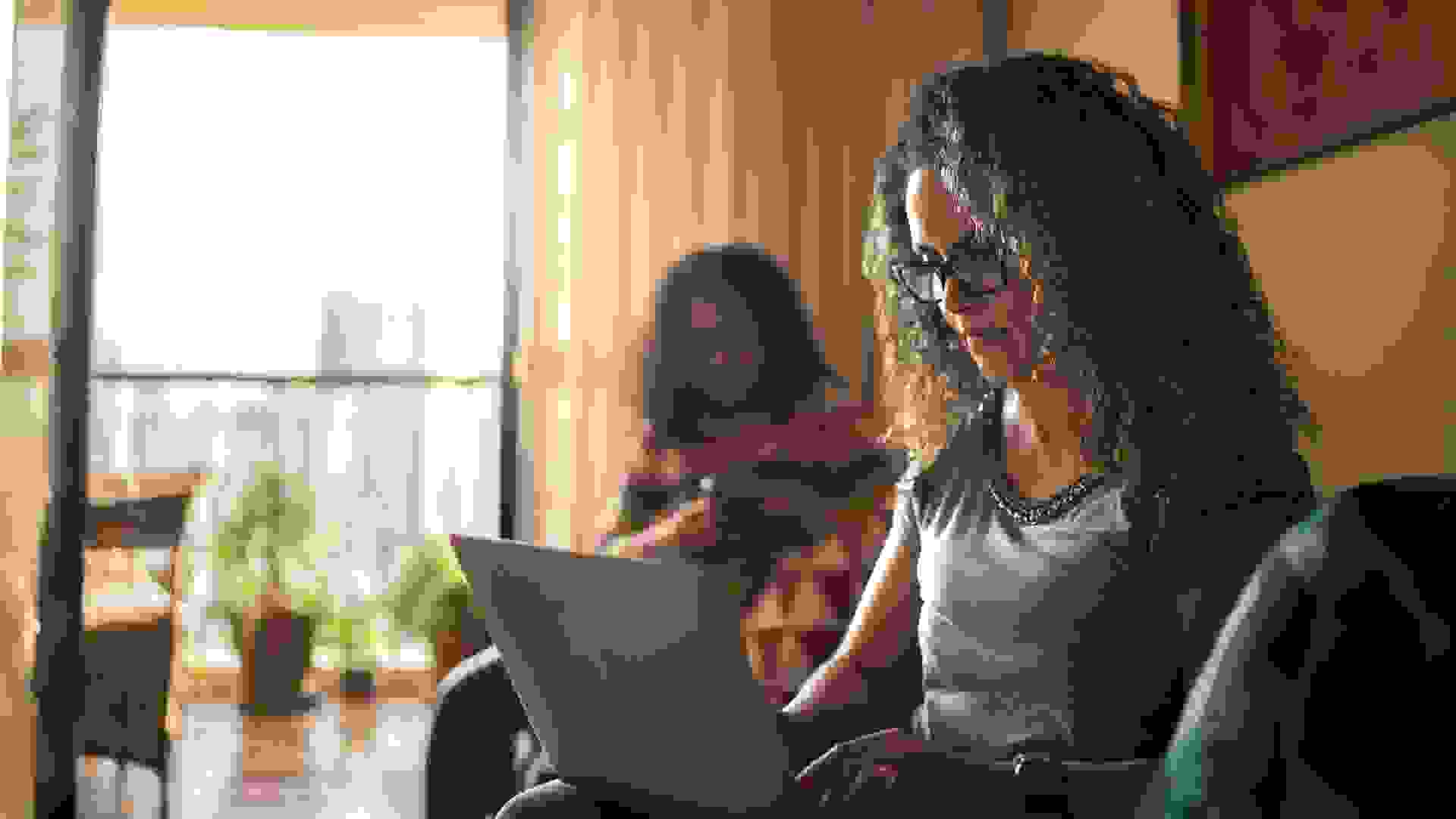 Despite calls for the U.S. government to forgive all or part of federal student loans, the Biden administration has yet to announce a formal plan for this. For now, millions of borrowers will have to…
READ MORE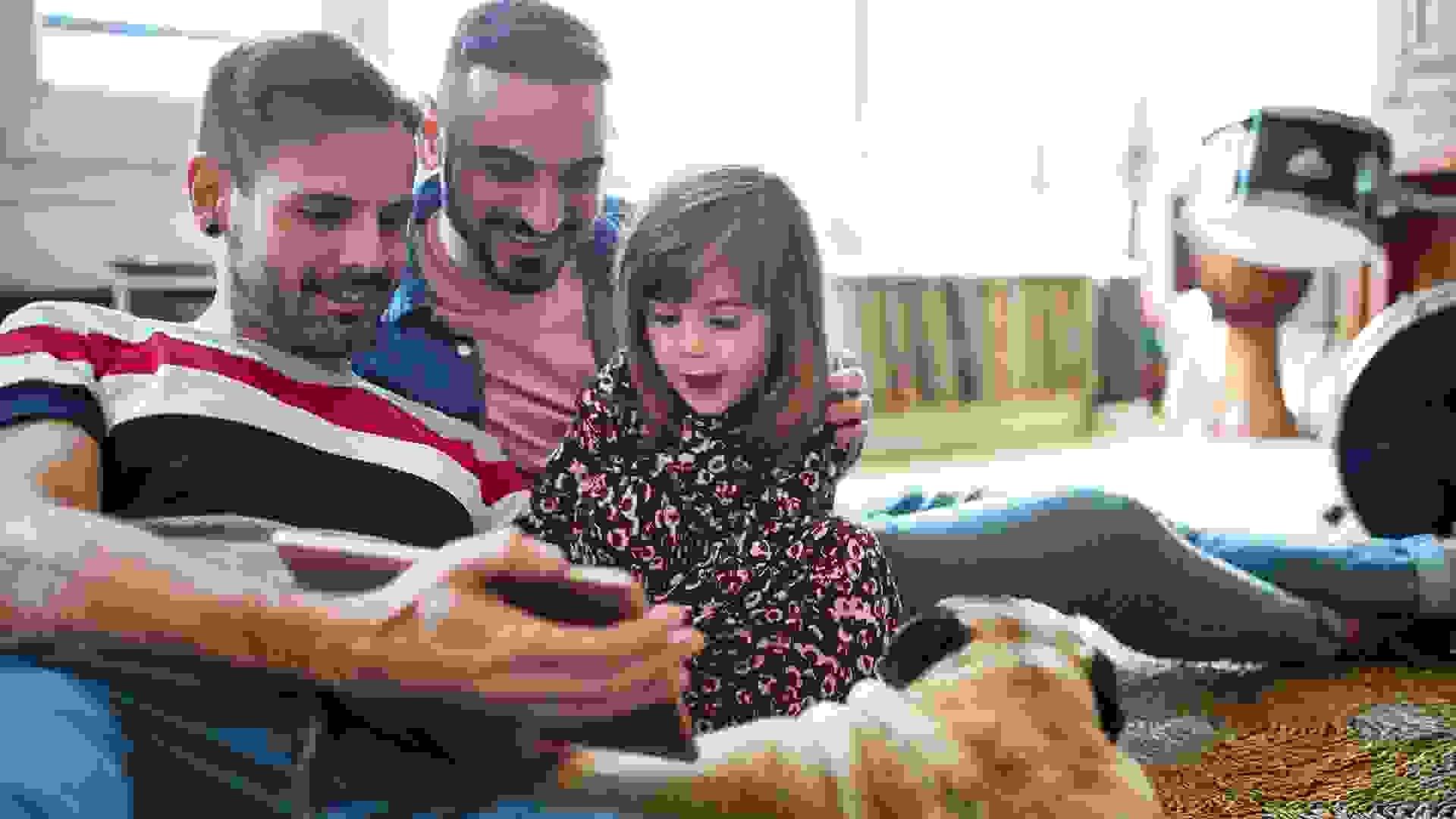 Roughly 4 million widows and widowers receive survivor's benefits from their spouse's payments into Social Security, according to SSA.gov. In the past, LGBTQ+ couples had been denied these benefits…
READ MORE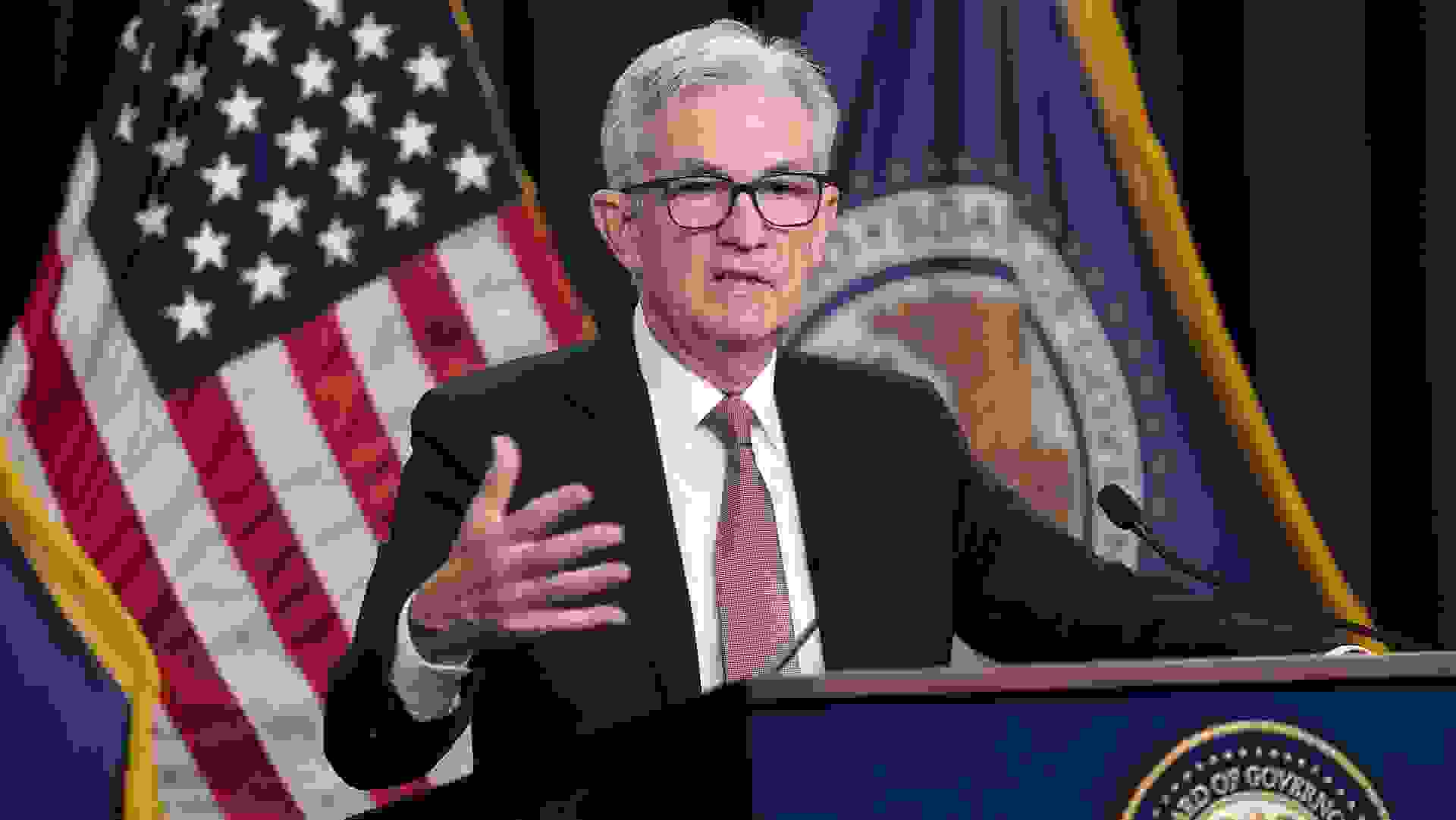 The Federal Reserve released the minutes of its July 26-27 Federal Open Market Committee (FOMC) meeting on Aug. 17, noting that "in discussing potential policy actions at upcoming meetings,…
READ MORE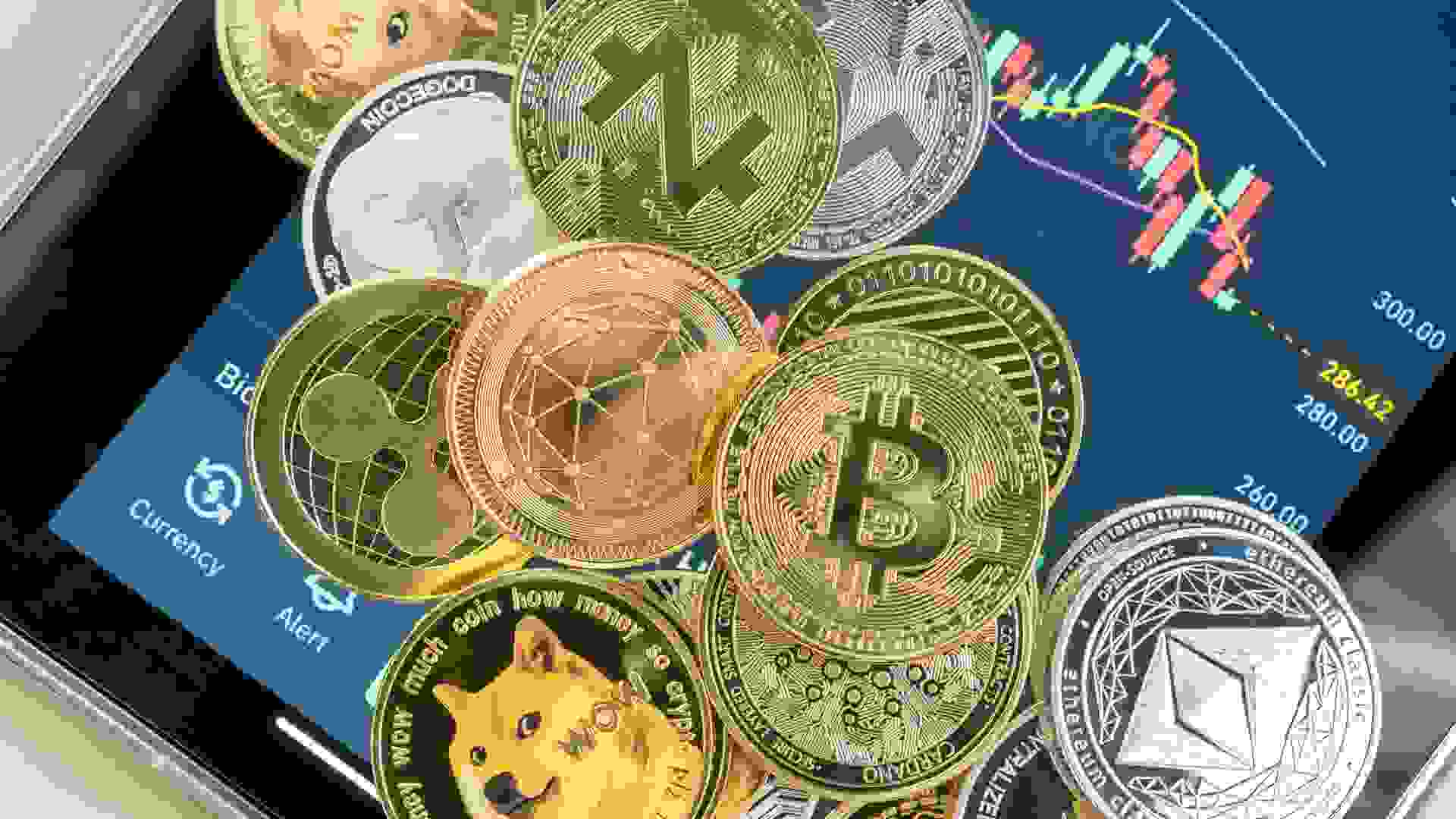 Cardano (ADA) is a cryptocurrency currently worth about $0.55 per coin, down from an all-time high of $3.10 last summer. The coin has a market cap of roughly $18.8 billion as of August 2022. Despite…
READ MORE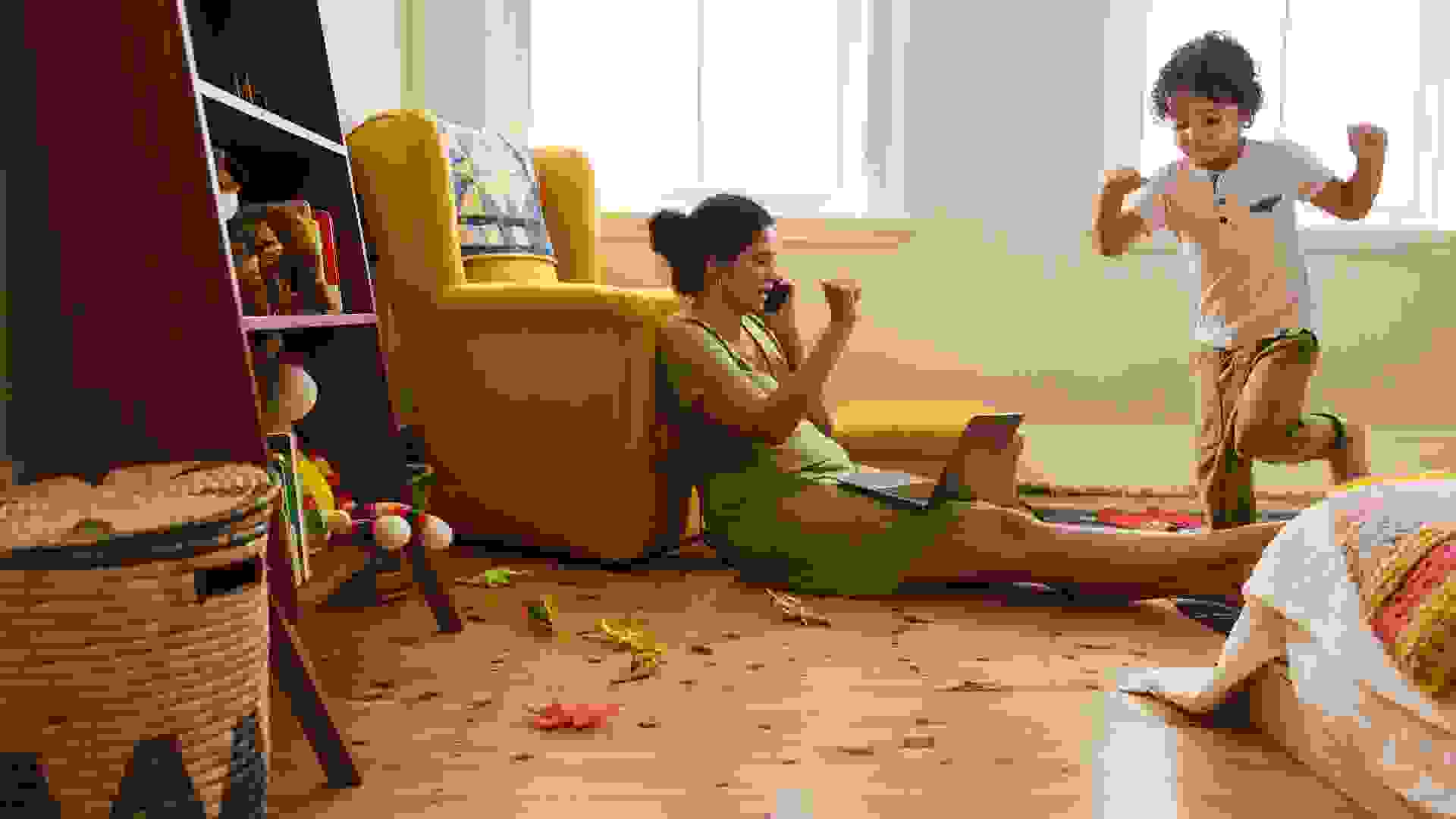 Earlier this year, Forbes published an article that asked, "Could the new hybrid workplace turn some women into second-class employees?" It focused on the very delicate work-life balance that pervades…
READ MORE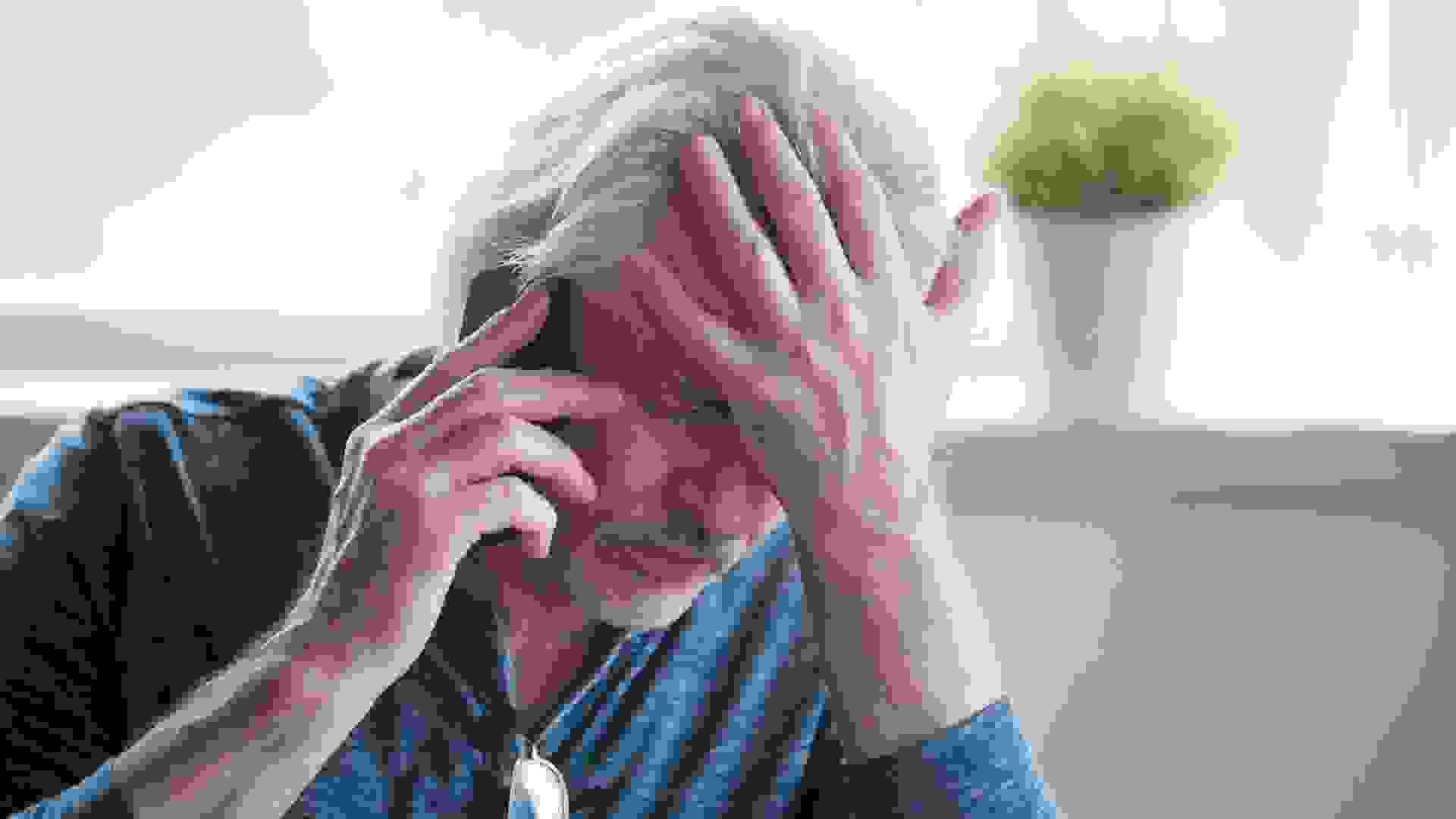 The Social Security Administration recalculates Social Security benefits annually to keep pace with inflation. The cost of living allowance is based on the Consumer Price Index for all Urban Wage…
READ MORE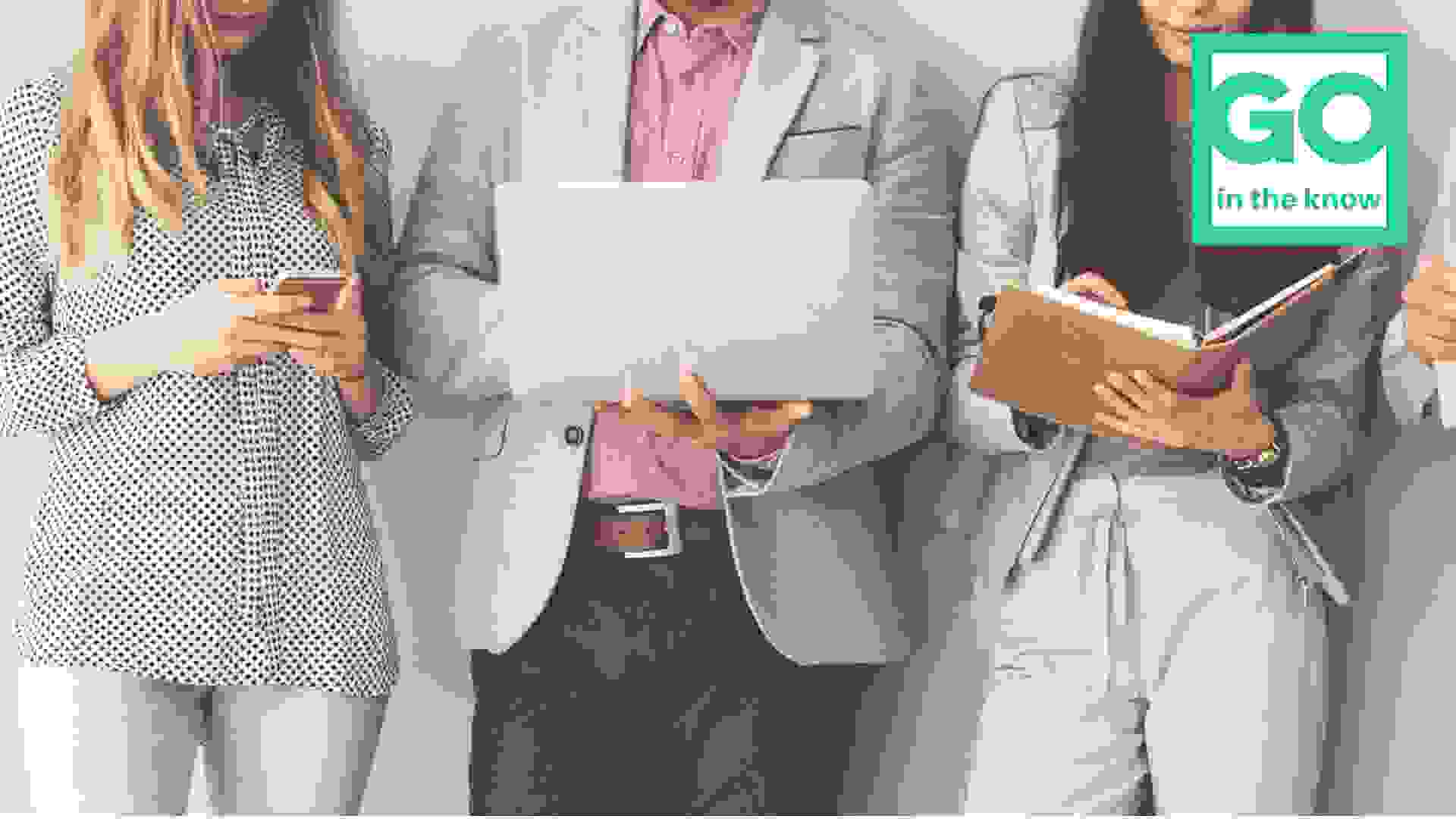 It's National Thrift Shop Day, but before you head out to find some cheap, cool threads, carve some time out of your day to catch up on the top financial stories out there. We've made it easy for you….
READ MORE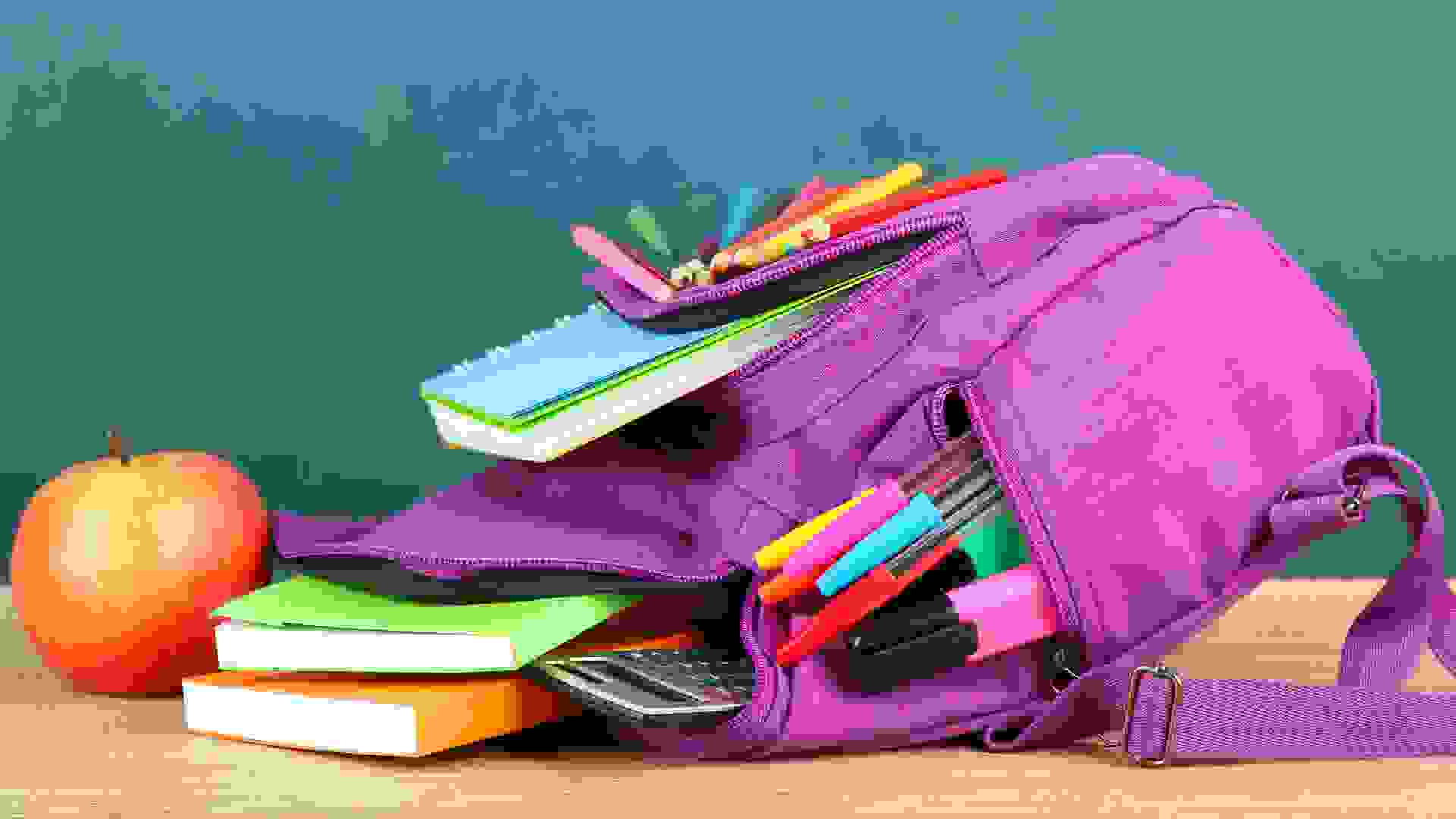 As we enter the "Sunday evening of the summer," aka August, many parents are beginning to think about back-to-school shopping. Shoppers are expected to spend at least last year's breaking $37 billion…
READ MORE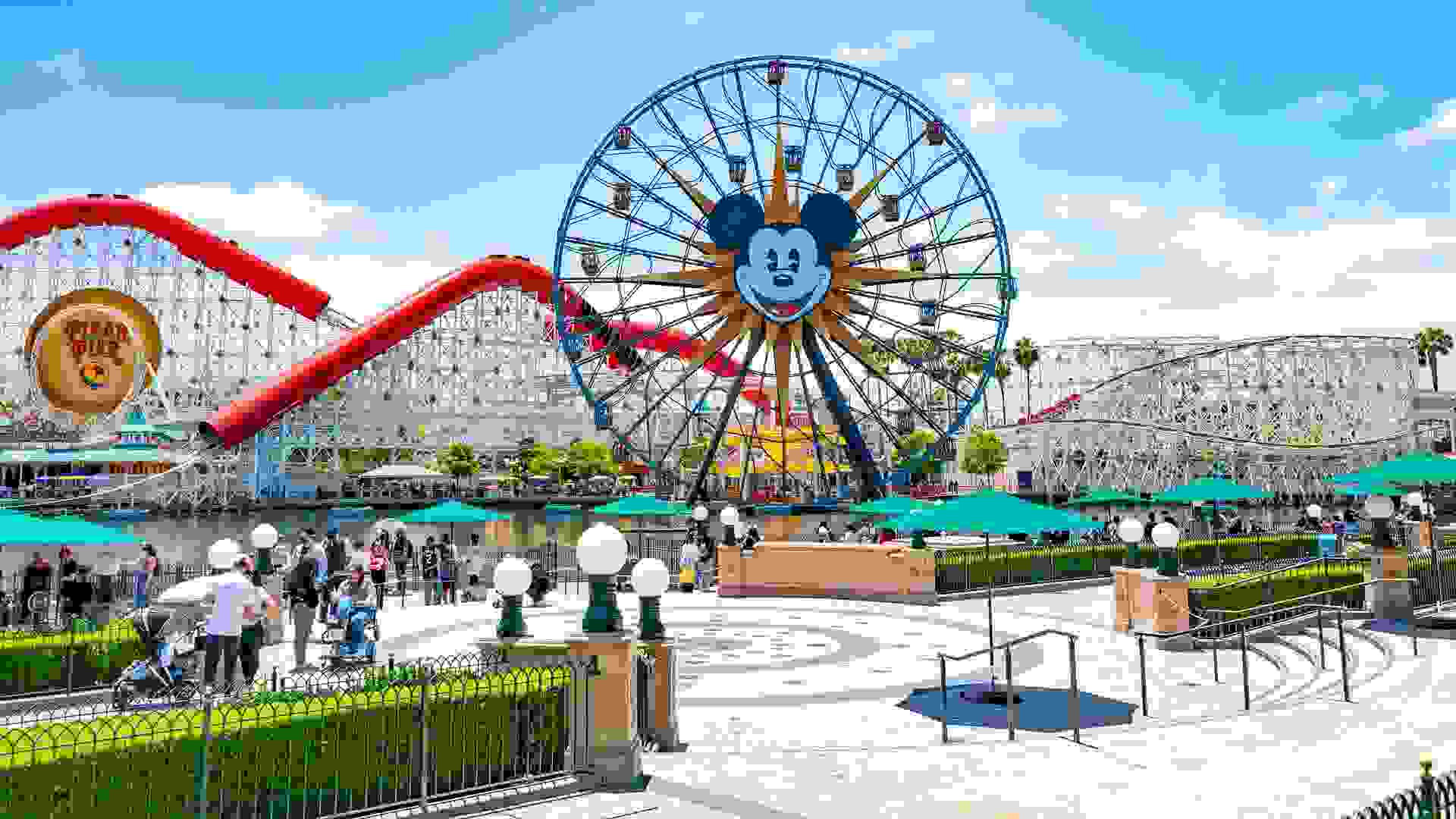 Annual Magic Key renewals for Disneyland resort in California will begin on August 18. However, customers should expect to pay a heftier price. Save Money: The Best and Worst Days of the Week To Buy…
READ MORE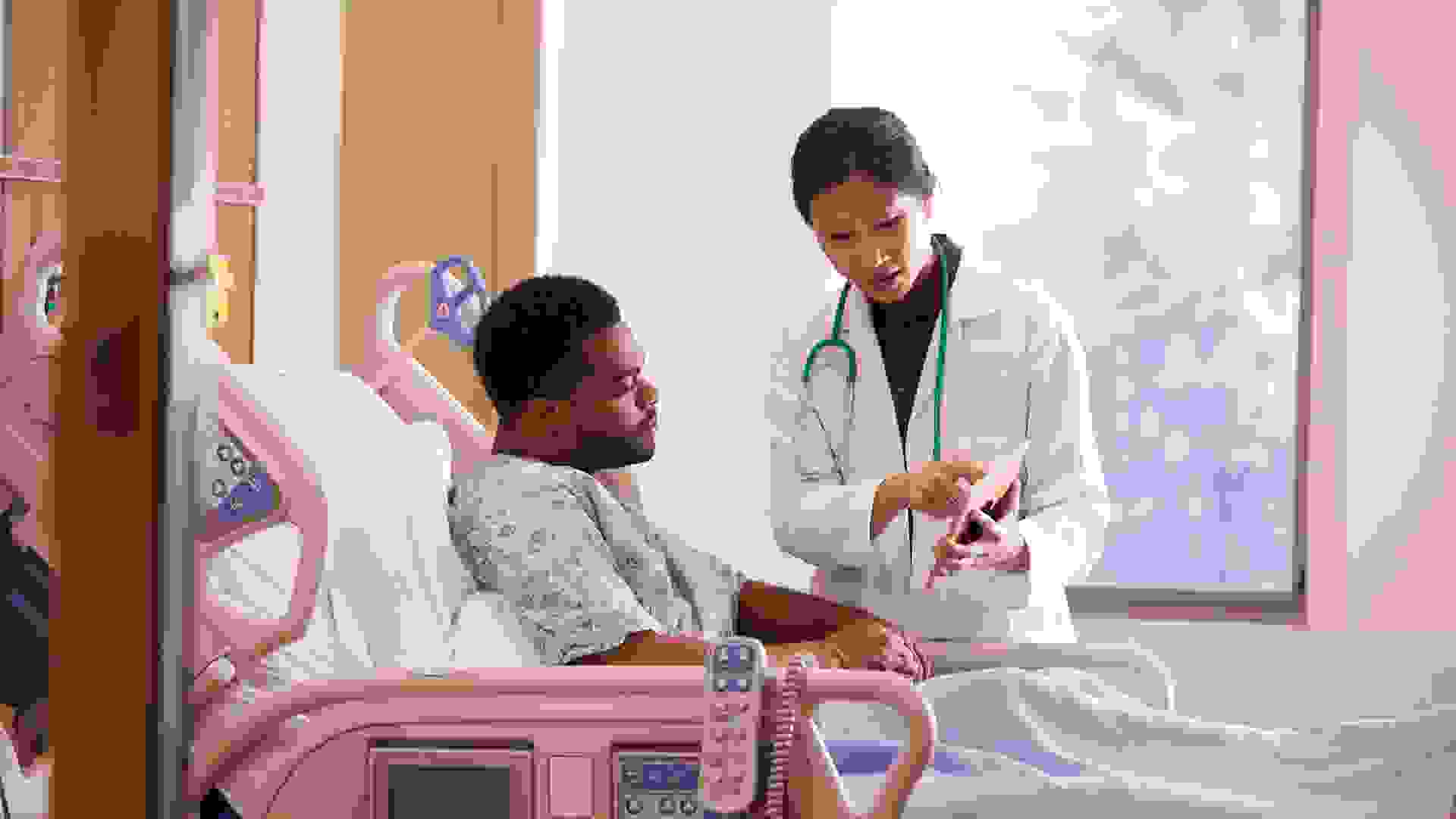 Medical debt is plaguing the lives of many Americans: 41% of adults currently have some debt caused by medical or dental bills, according to a July Kaiser Family Foundation survey. But there is some…
READ MORE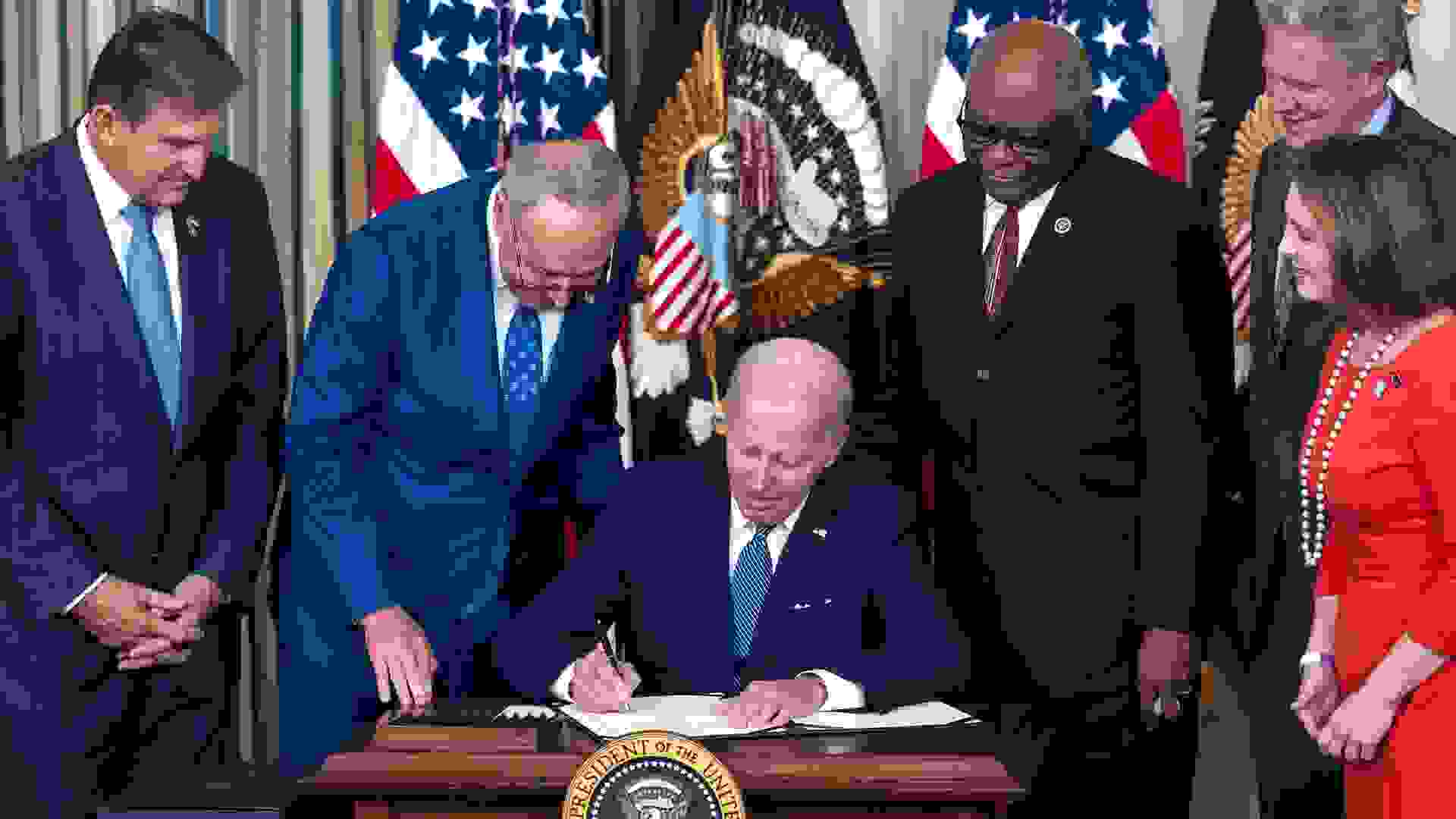 President Joe Biden signed the Inflation Reduction Act into law on Aug. 16, legislation which has largely been touted as a climate and energy bill. But there are some other major components of the act…
READ MORE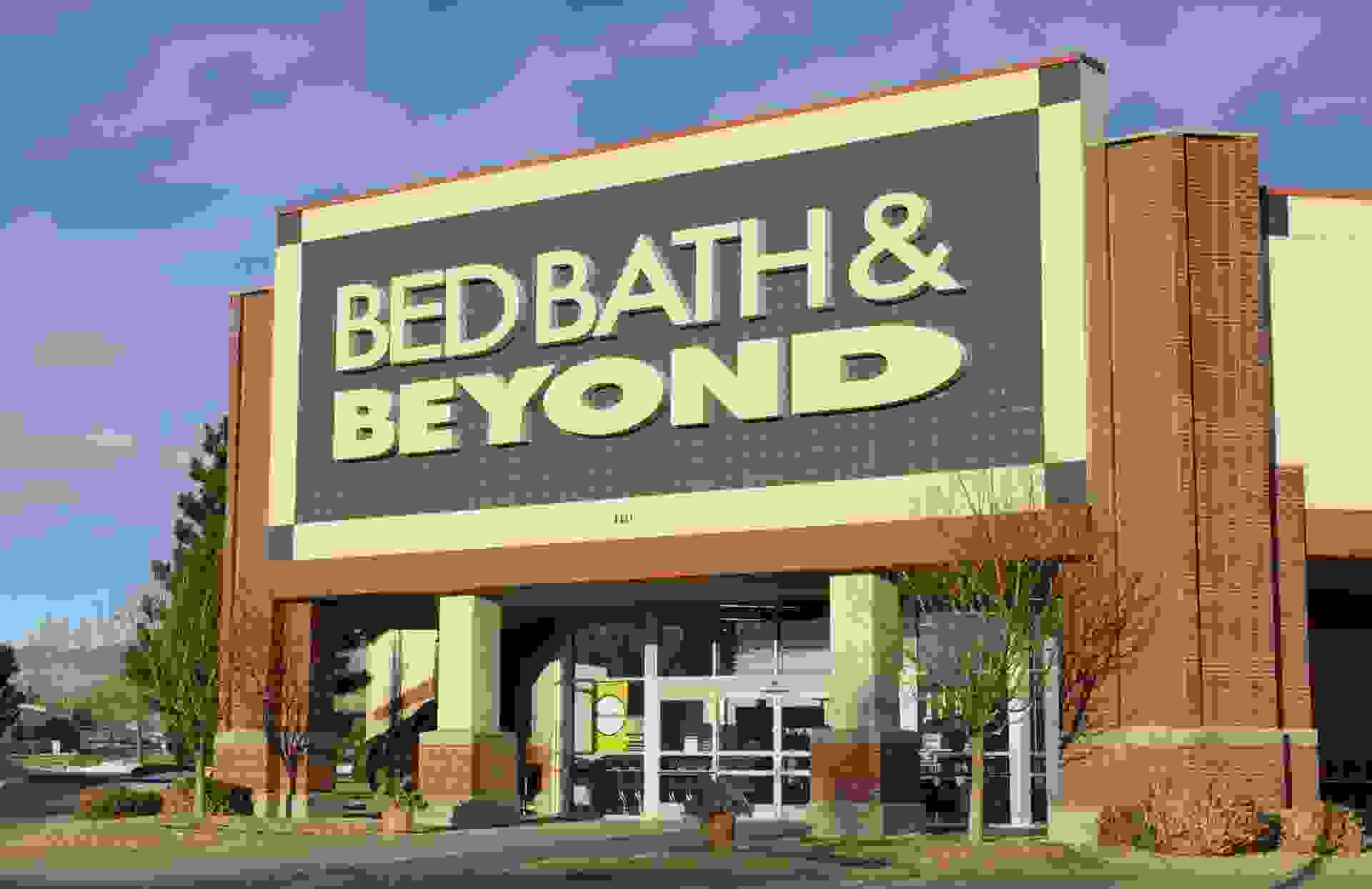 Meme stock mania has been making a comeback in the past few weeks, but now, several analysts and experts advise against them, with some calling them "zombie stocks." Discover: Is the Meme Stock Craze…
READ MORE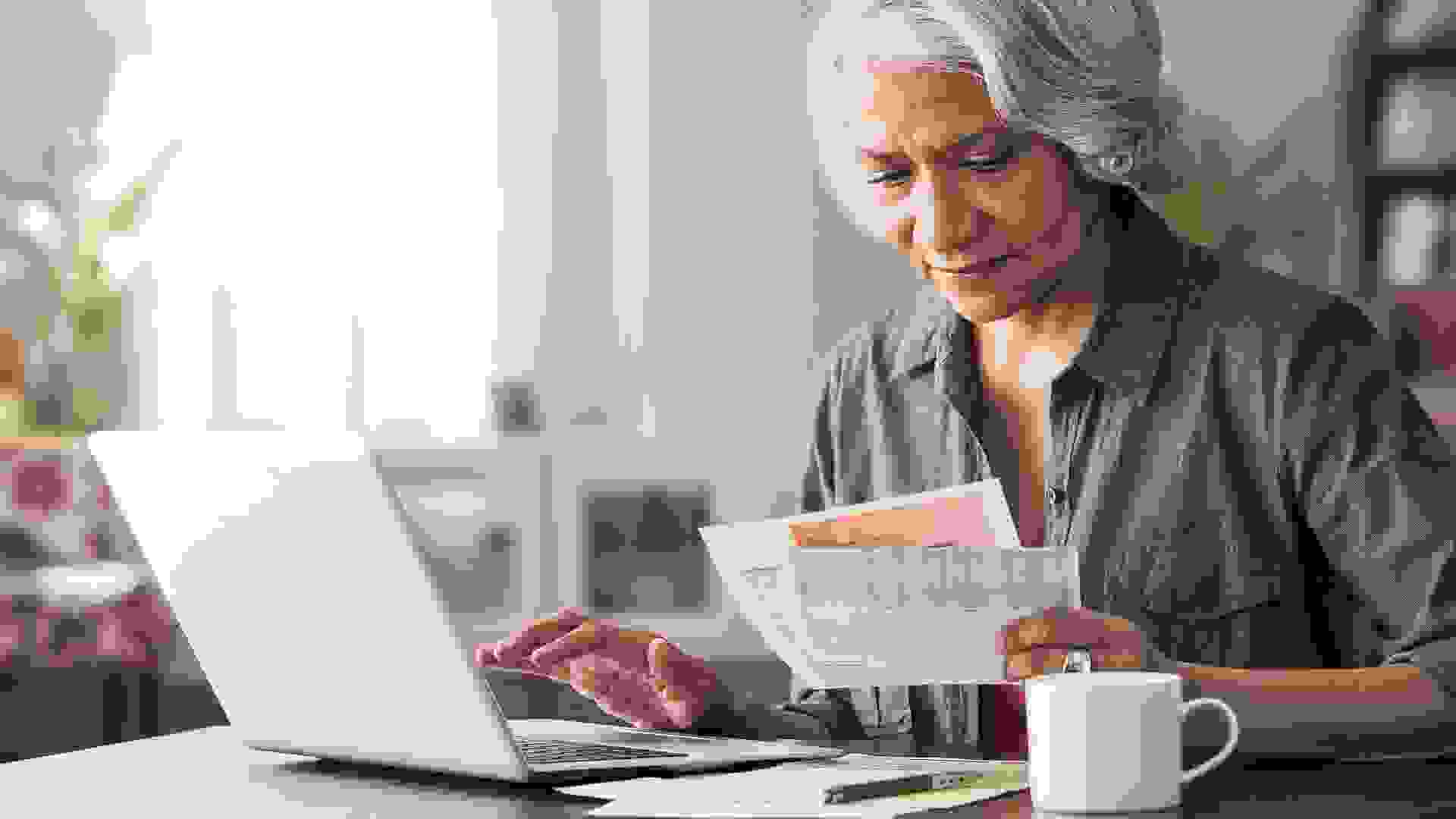 Retirement is expensive. As GOBankingRates previously reported, the Bureau of Labor Statistics found that people age 75 and older spend $38,691 per year, on average. What's the biggest expense…
READ MORE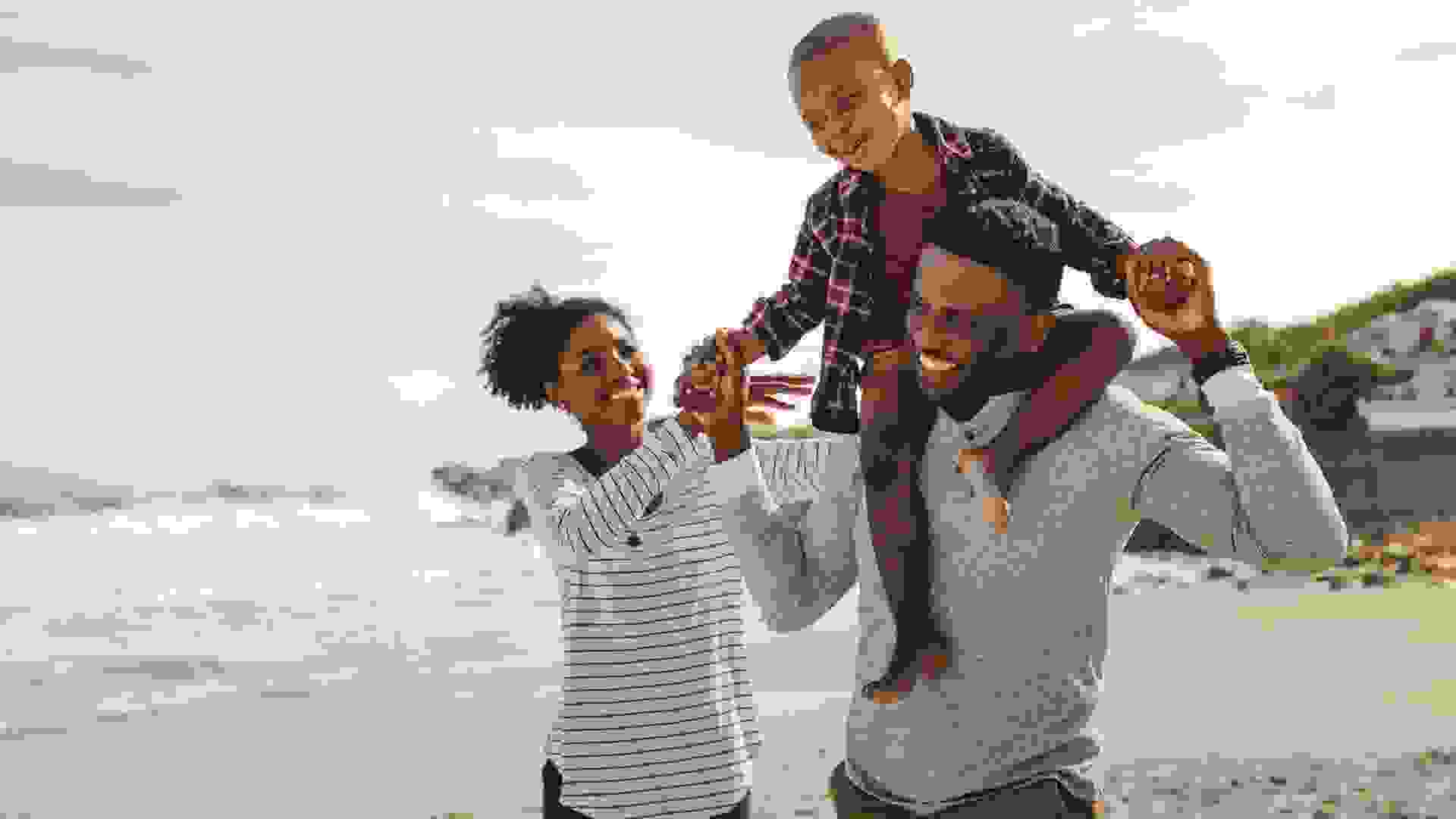 The future of Social Security remains uncertain, forcing people to ask questions like, "Will Social Security run out?" According to the 2021 annual report from the Social Security board of trustees,…
READ MORE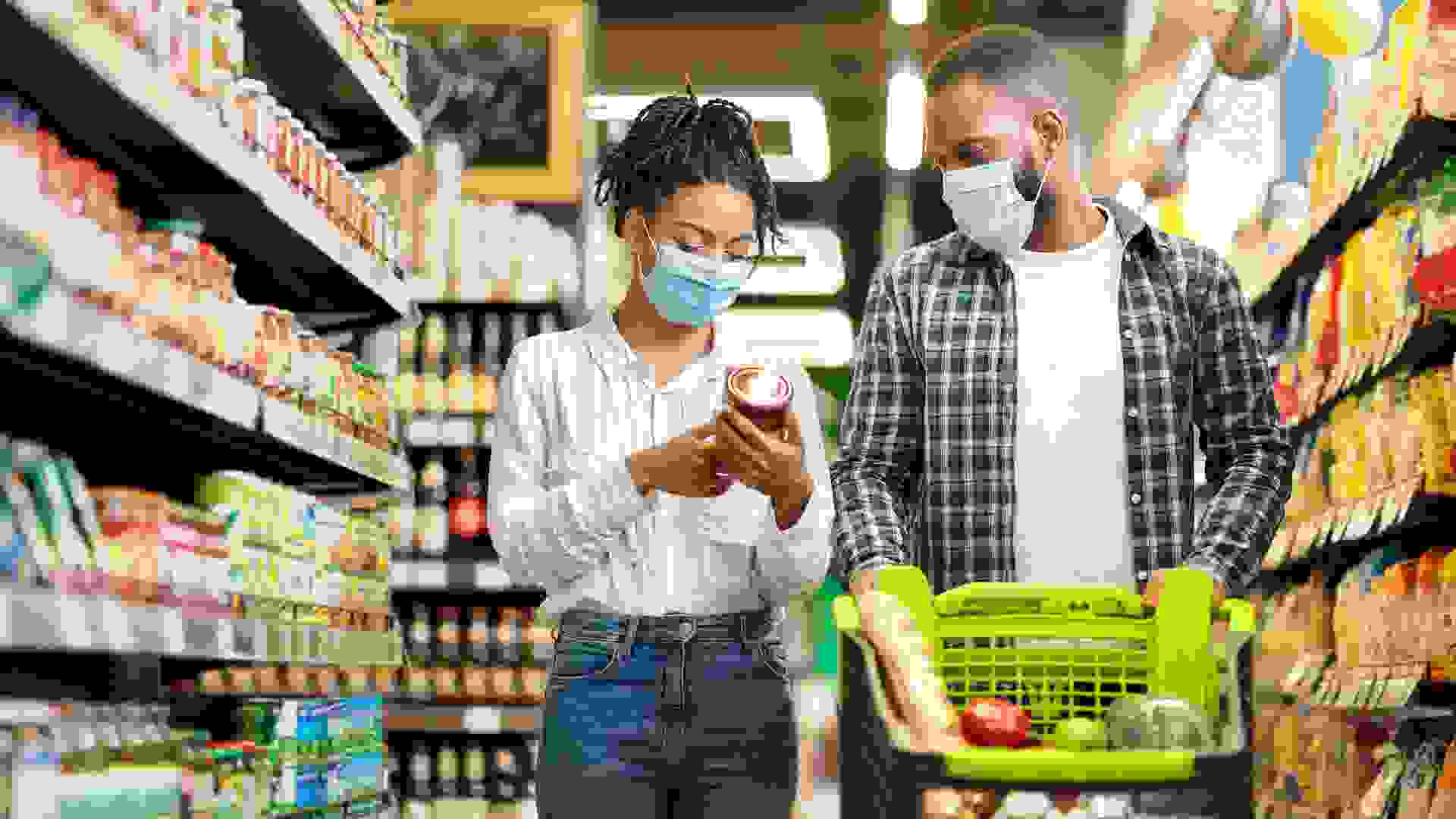 The federal government's Supplemental Nutrition Assistance Program, or SNAP, formerly called "food stamps," helps families to afford fresh, healthy food and ingredients to prepare meals at home. The…
READ MORE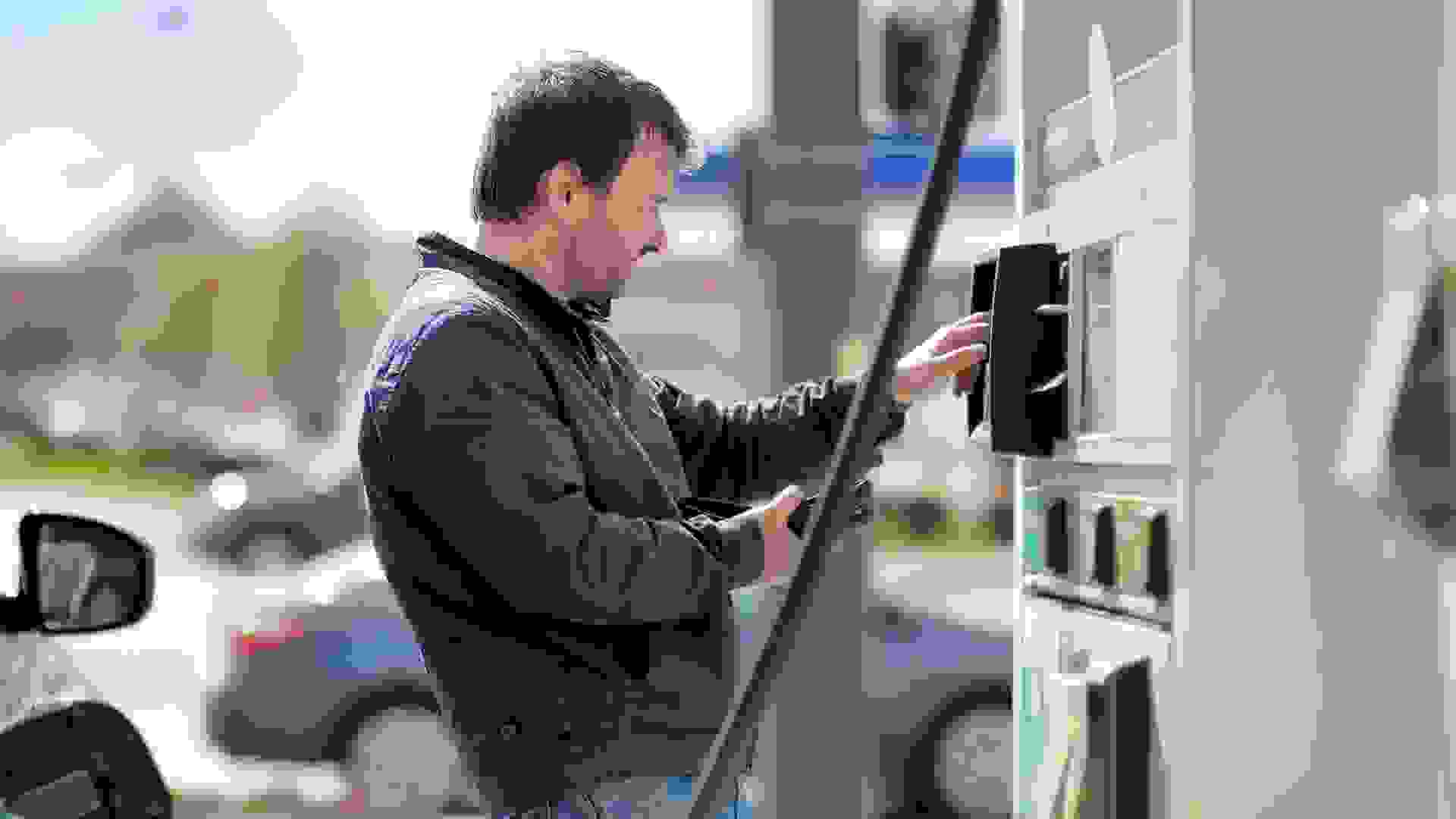 Gas prices have declined for the ninth straight week, but filling up at the pumps will still set you back a hefty sum. When it comes to steep gas prices, it pays to know where and when to fill up….
READ MORE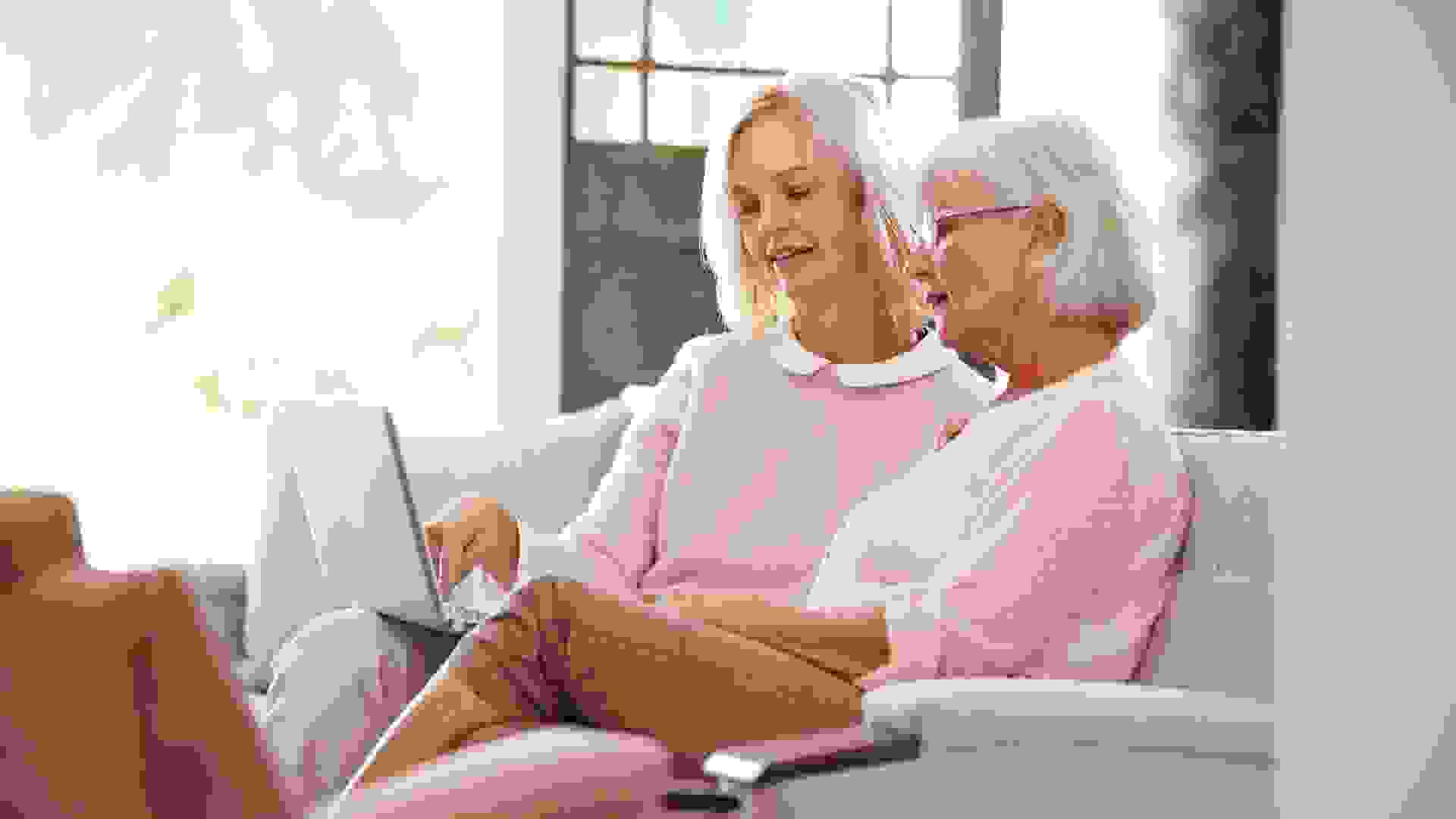 If you decided to wait until full retirement age to begin collecting Social Security, you can request retroactive payments that are typically delivered via a one-time, lump-sum payment when you file…
READ MORE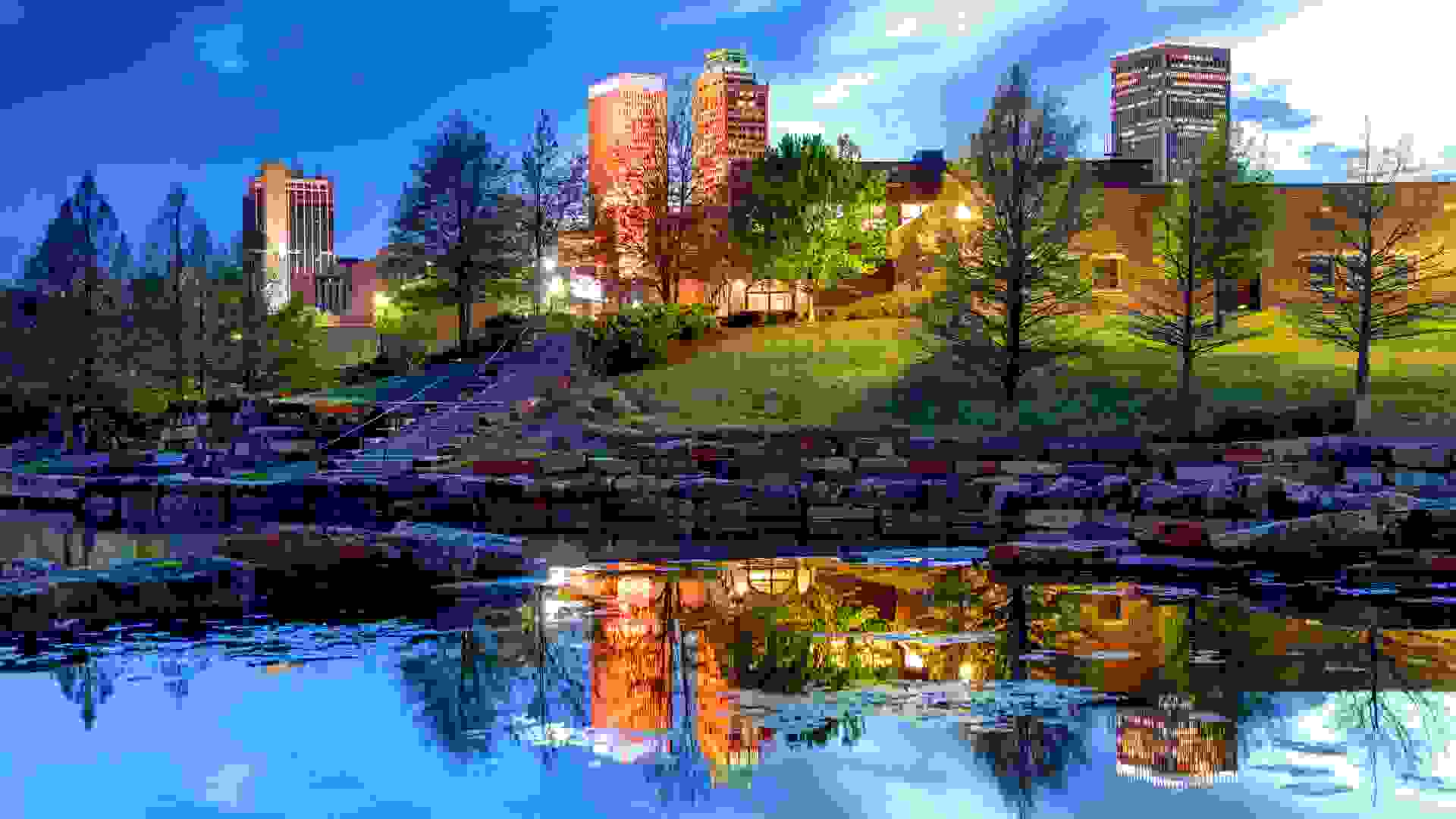 If you've joined the remote-work revolution, you might have the opportunity to move wherever you want for the first time in your career. If you're looking for a change of pace in a brand-new place,…
READ MORE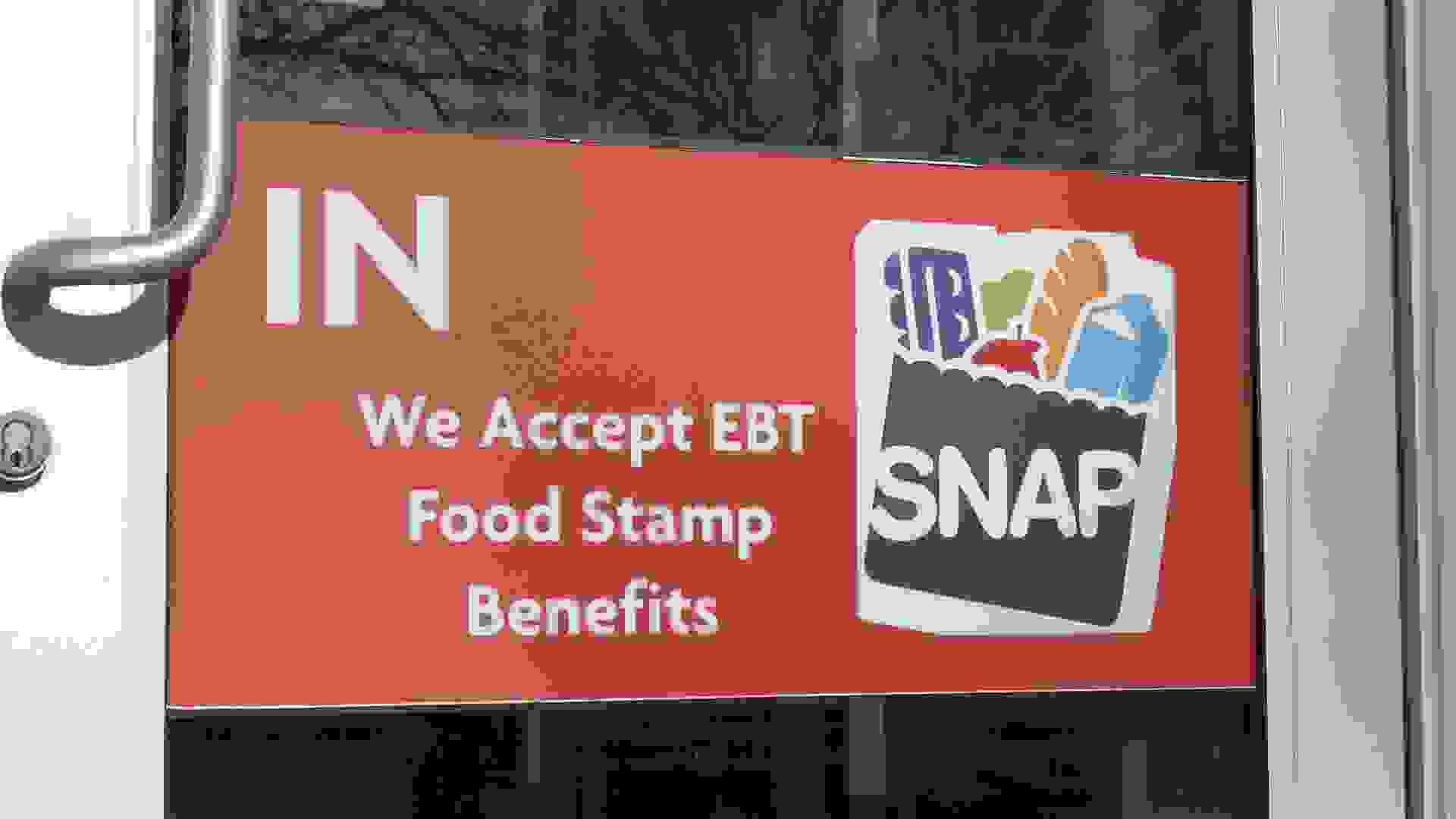 SNAP, the Supplemental Nutrition Assistance Program, is a government program spearheaded by the Food and Nutrition Services branch of the U.S. Department of Agriculture. The program provides benefits,…
READ MORE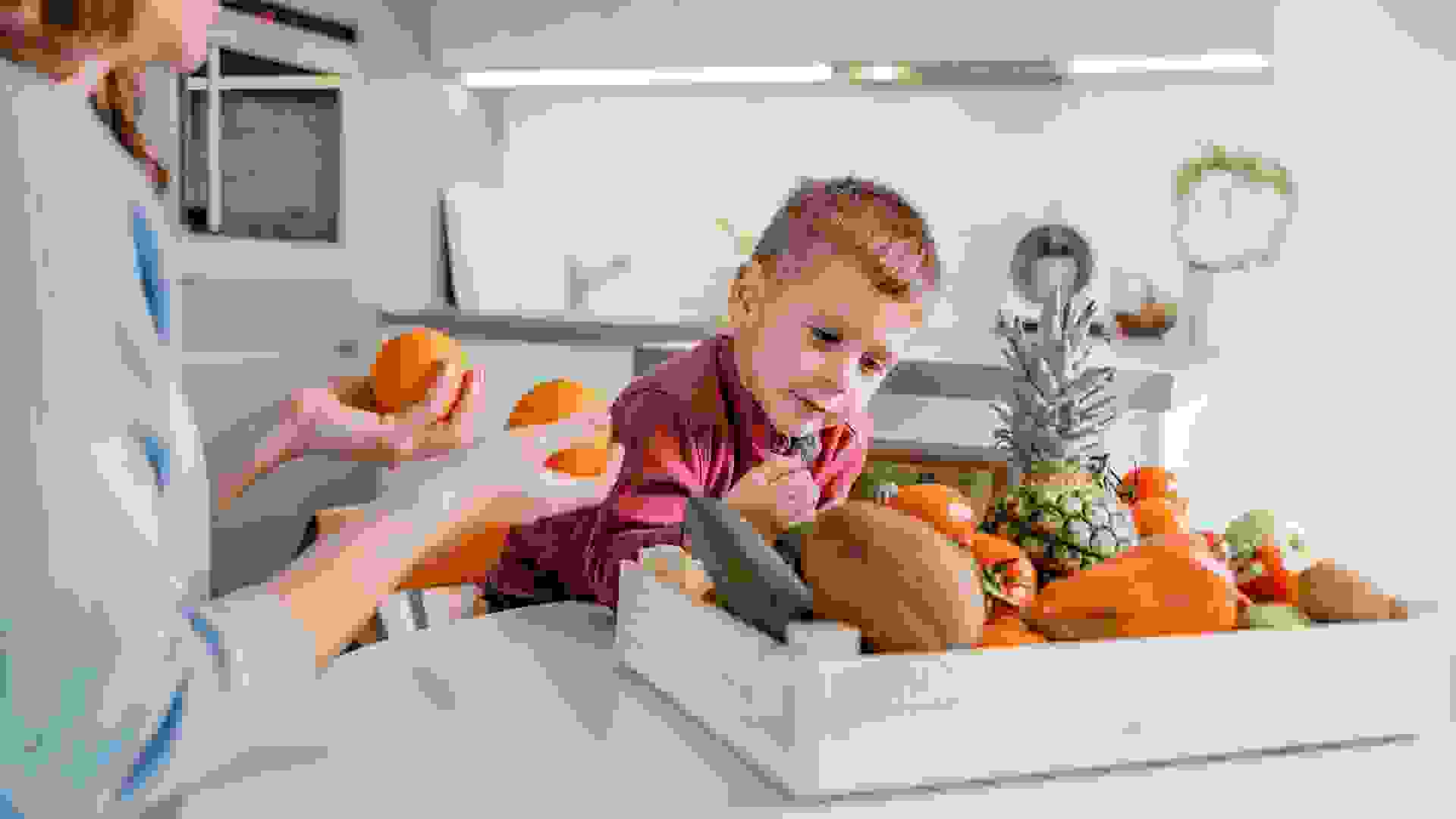 Even in a year when prices for just about everything are skyrocketing, the surging price of food stands out. In June, the federal government's food-at-home index — meaning food you buy at a grocery…
READ MORE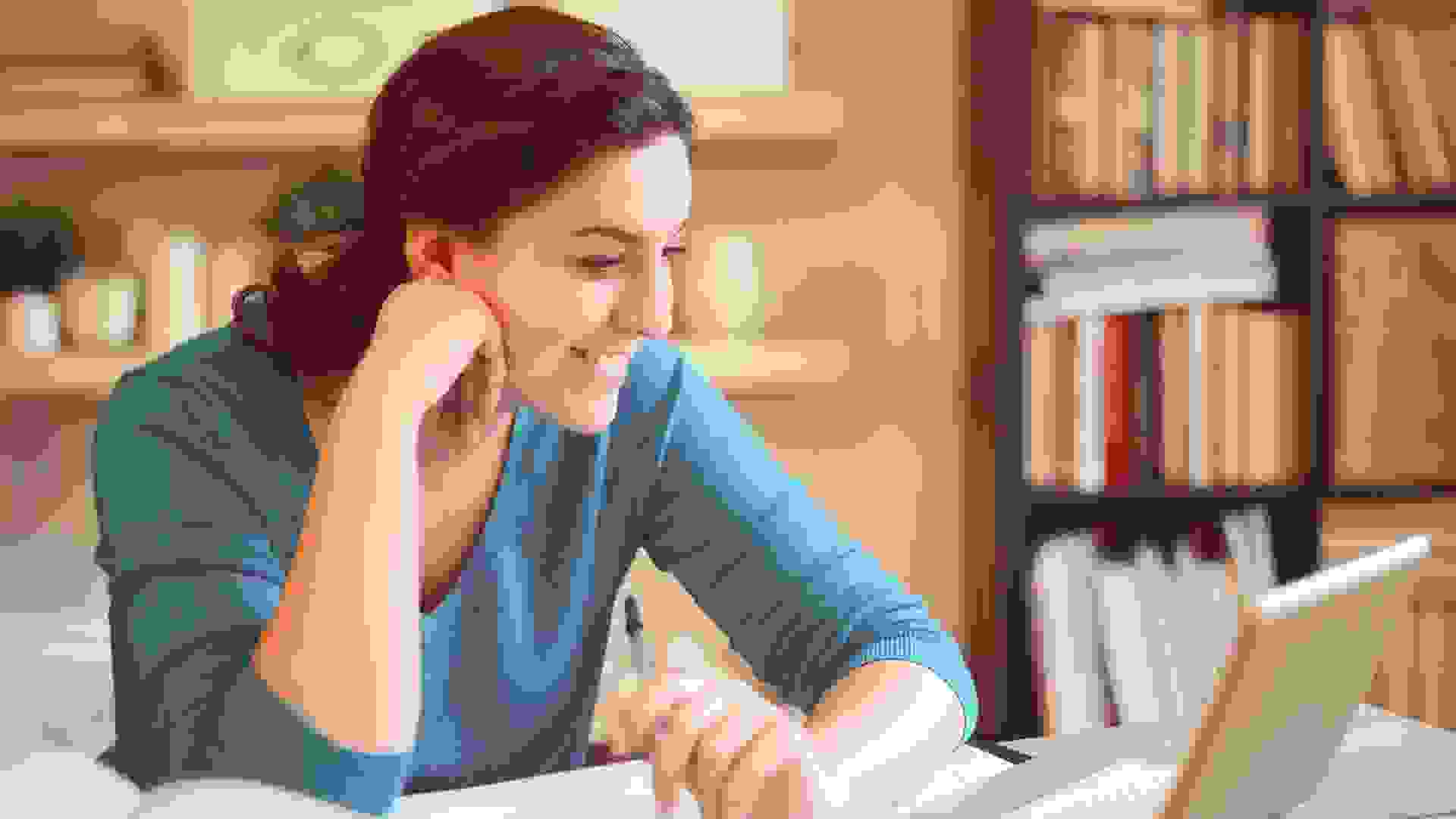 The U.S. Department of Education has wiped another large batch of student loans off the books, announcing Tuesday that it will discharge all remaining federal student loans that borrowers received to…
READ MORE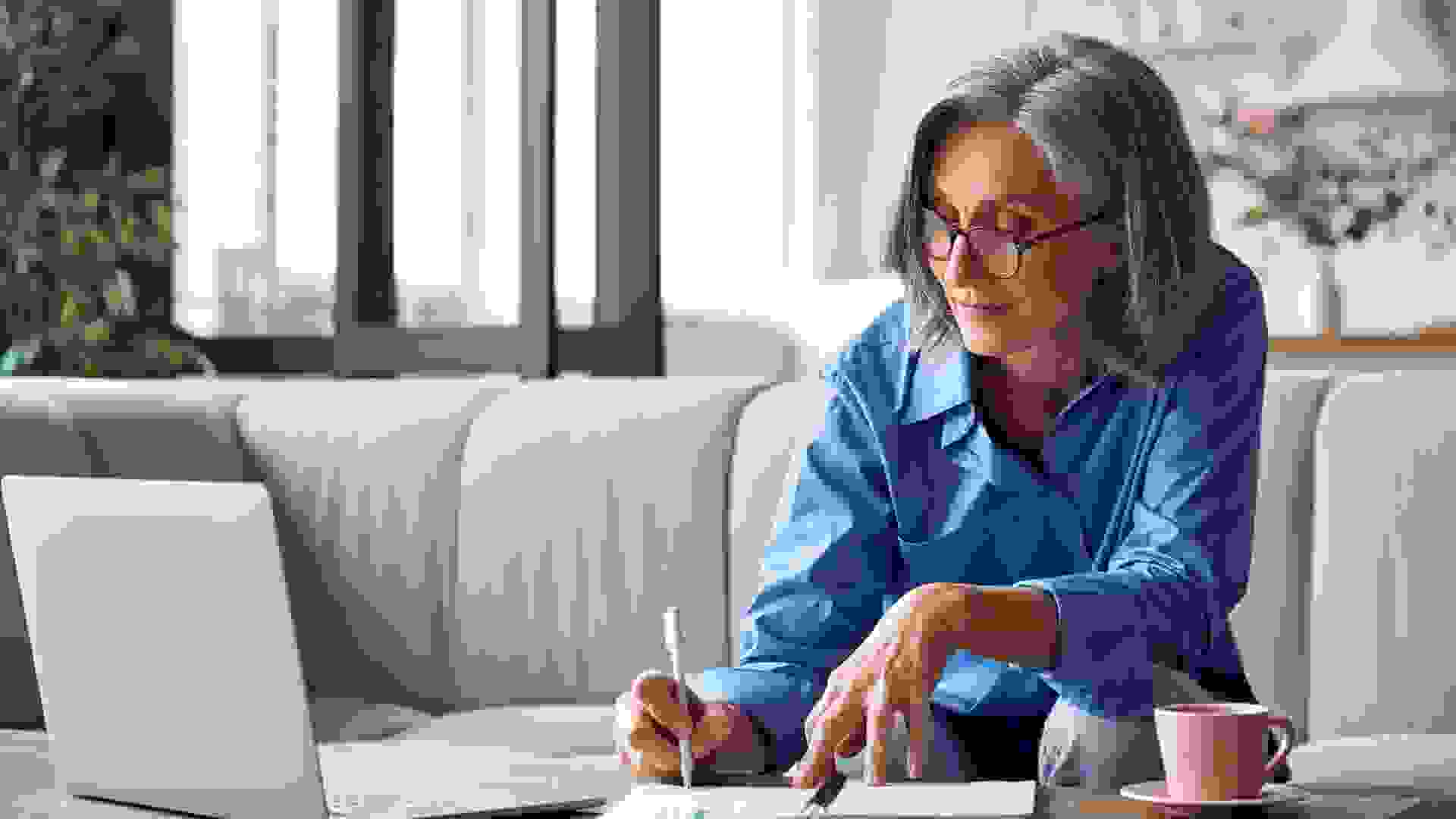 The IRS recently made changes to the amount of money that can be withdrawn each year from retirement accounts before age 59 1/2. As with the increase in overall inflation, the reasonable interest rate…
READ MORE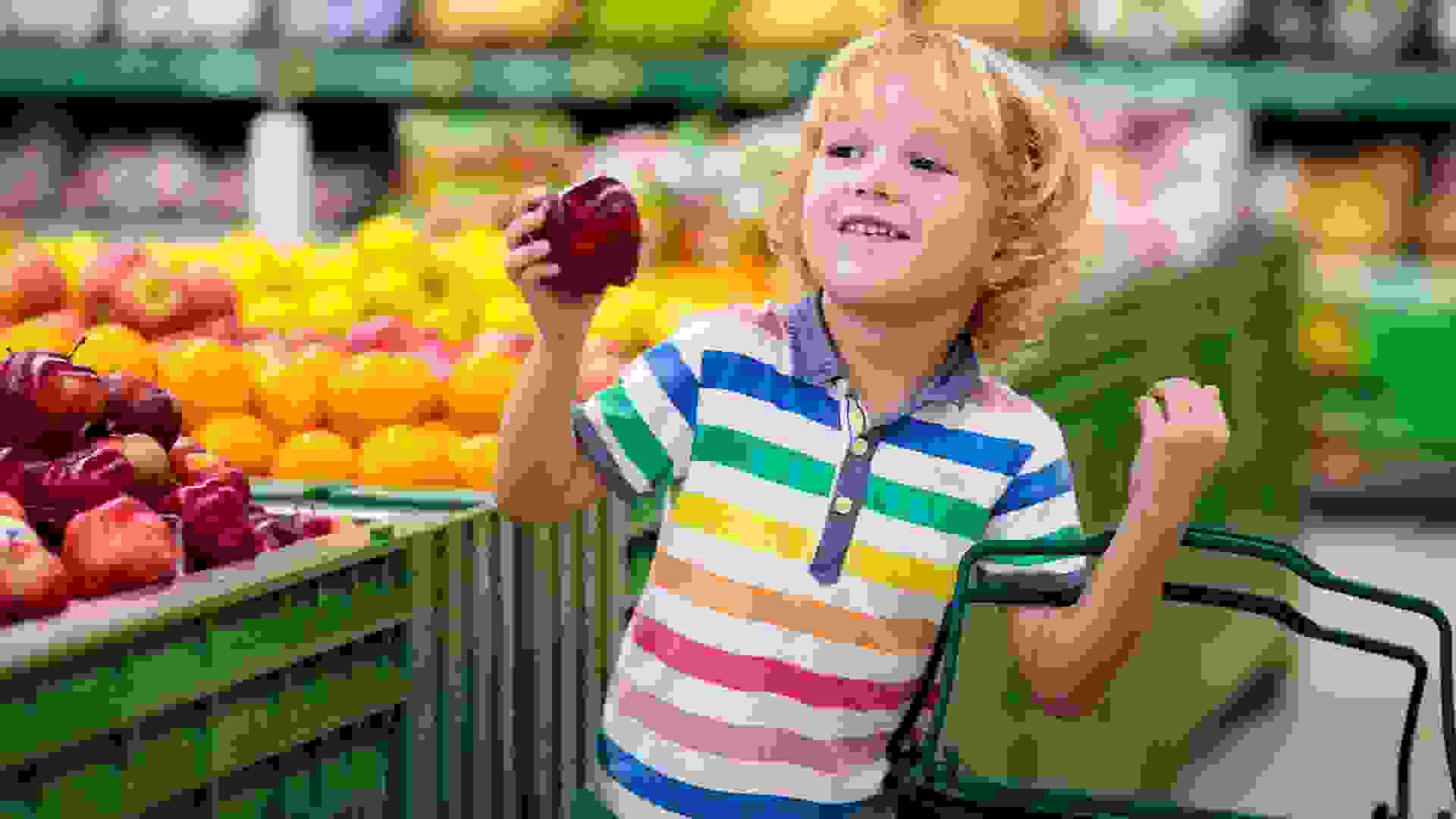 Emergency allotments were authorized under the Families First Coronavirus Response Act to help address temporary food needs of SNAP households during the pandemic. According to the U.S. Department of…
READ MORE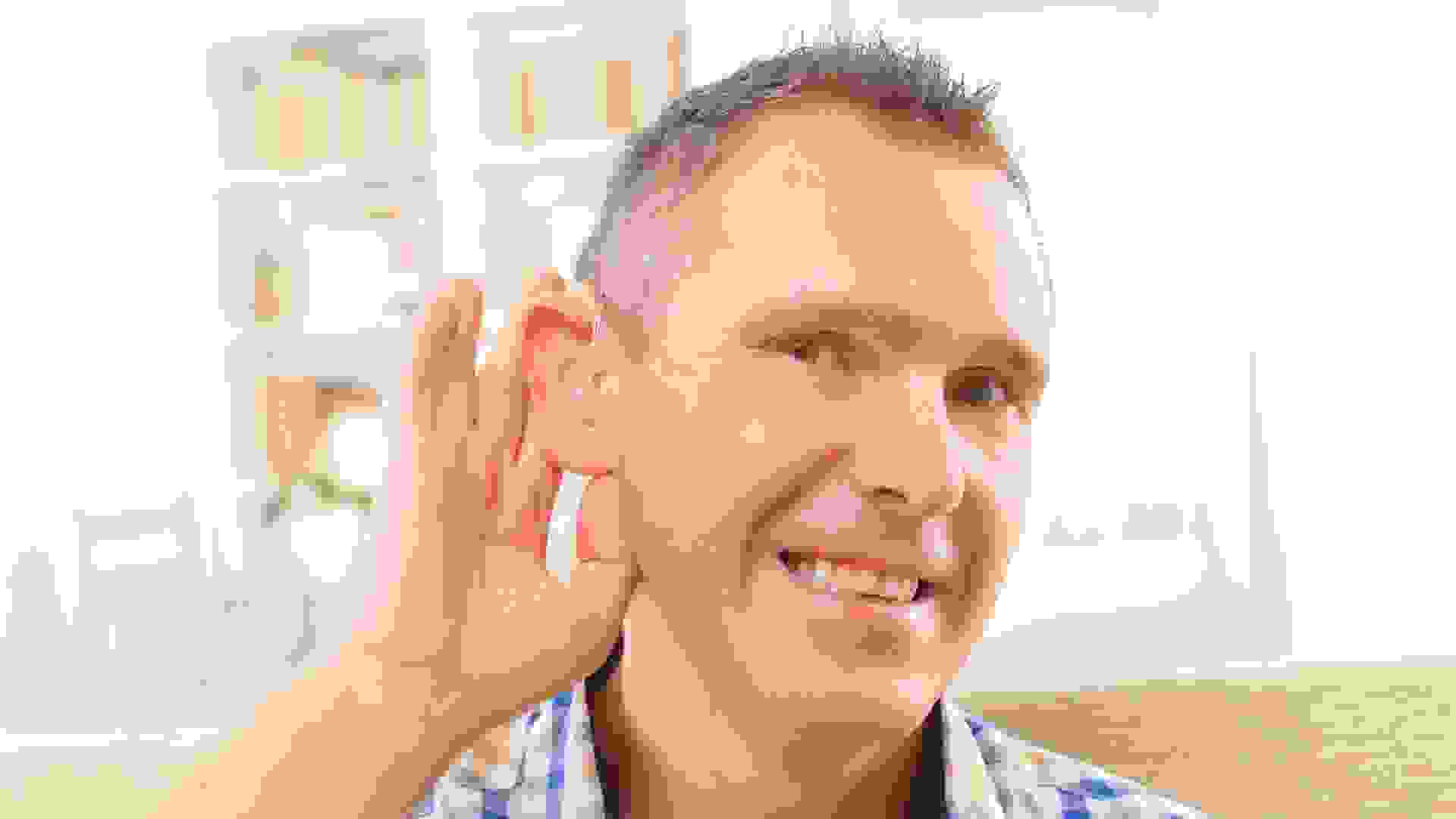 Can you hear that? It's the sound of less expensive, over-the-counter hearing aids being approved by the FDA. See: What Is the Average Social Security Benefit at Age 62?Find: 8 Purchases Retirees…
READ MORE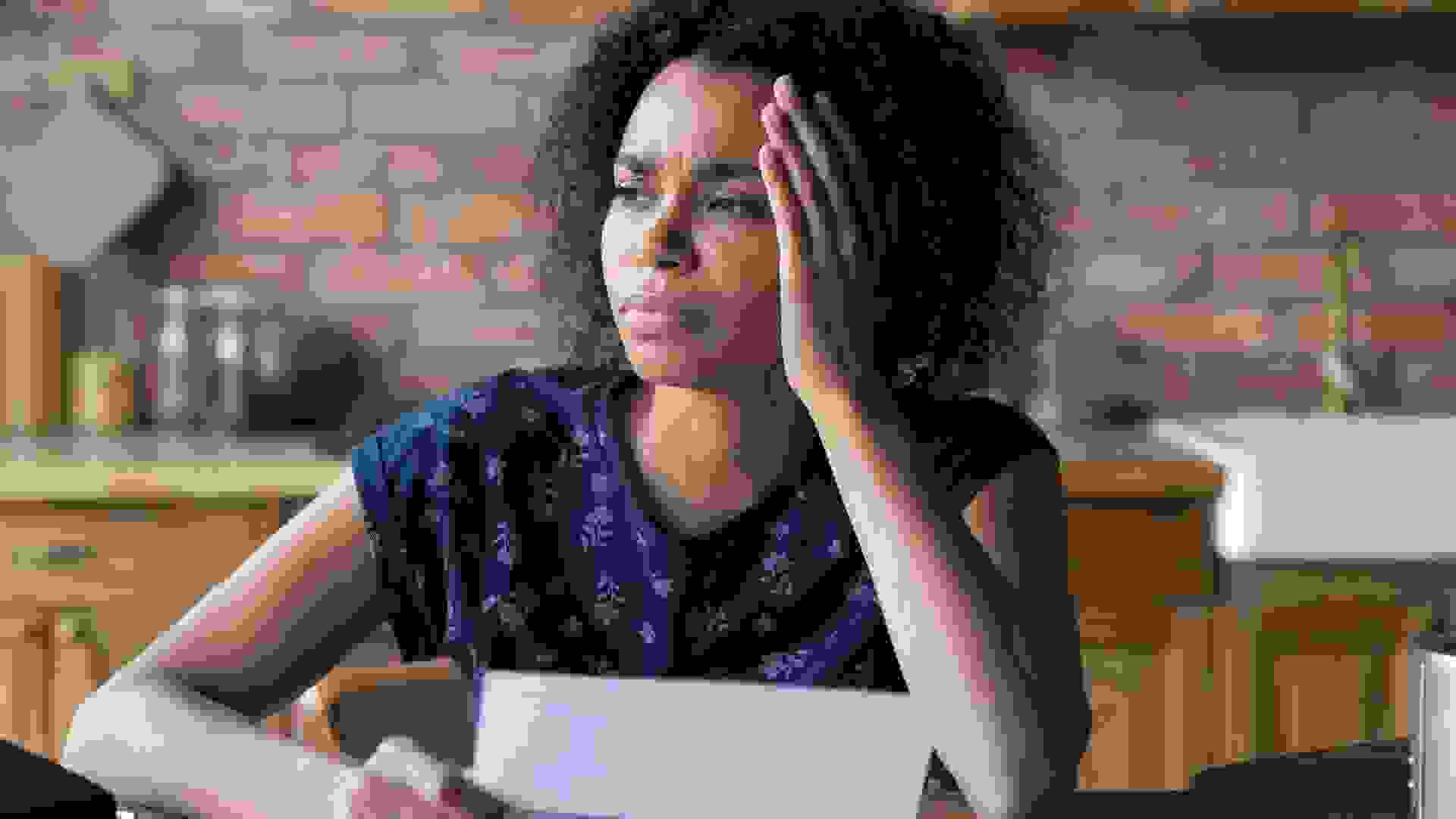 The IRS's announcement that it will raise interest rates on underpayment and overpayment of income taxes means millions of Americans will face yet another cost increase in a year of historic…
READ MORE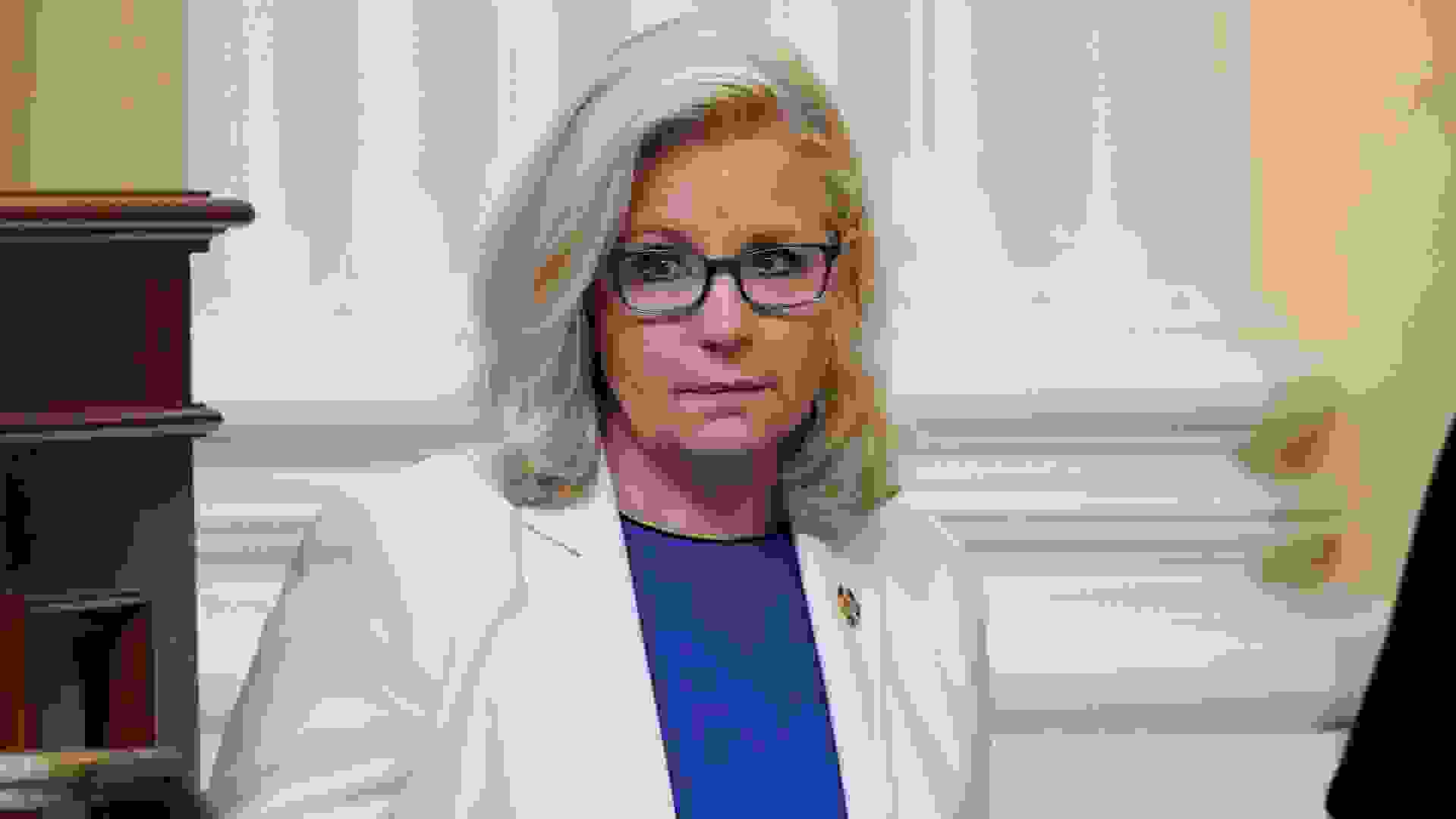 Liz Cheney, 56, is a lawyer, politician, political analyst and author who served as the Republican representative from Wyoming since she was elected in 2016. On Tuesday, Aug. 16, she conceded the…
READ MORE
It seems like it's always national "something" day, and Aug. 17 is no exception — it's National Thrift Shop Day! It's an occasion for penny-pinchers, collectors and fashionistas to celebrate their…
READ MORE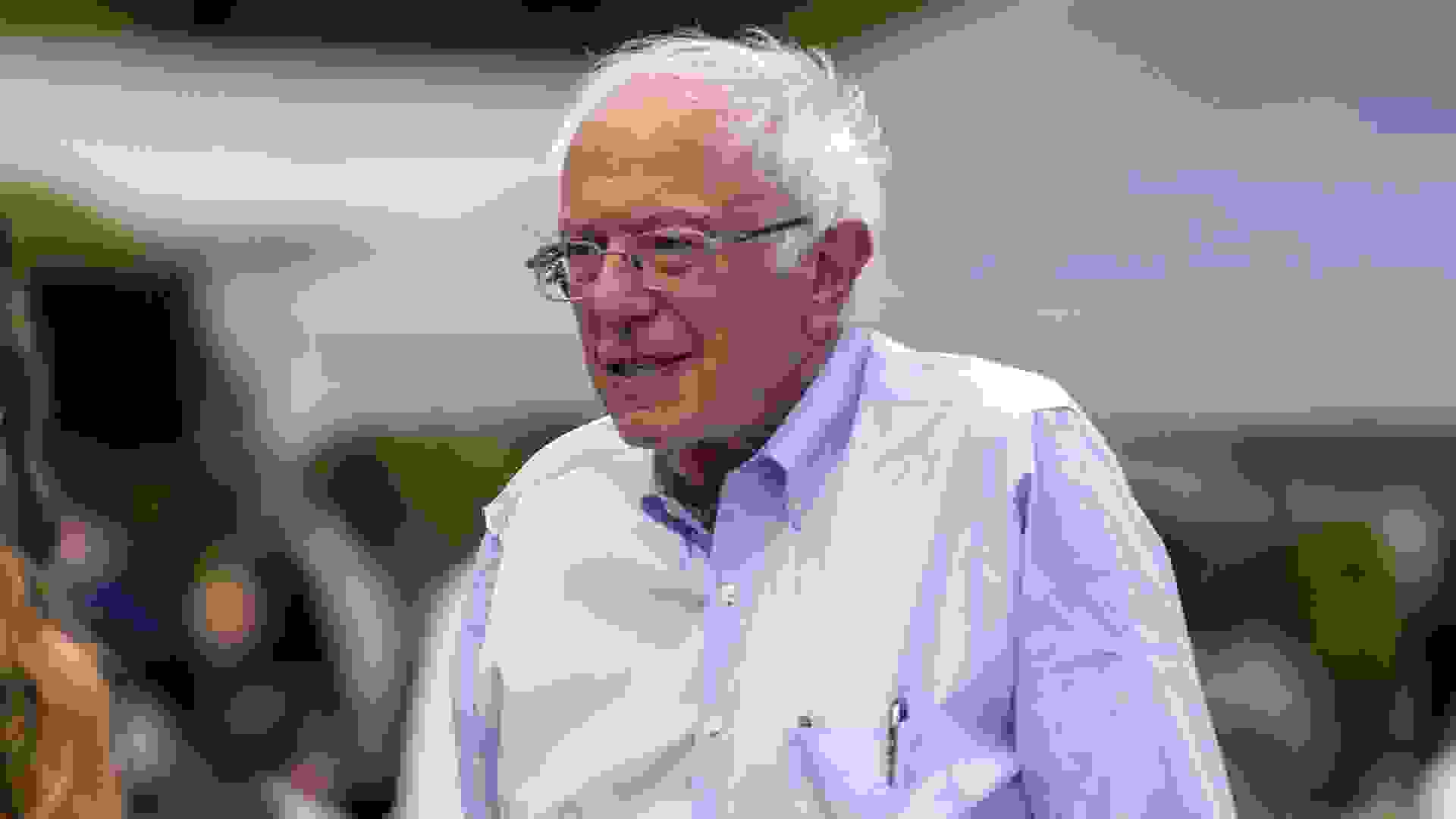 Sen. Bernie Sanders seems doggedly persistent in terms of re-introducing a federal child tax credit as of late, pushing for such on the heels of sweeping economic legislation in the form of President…
READ MORE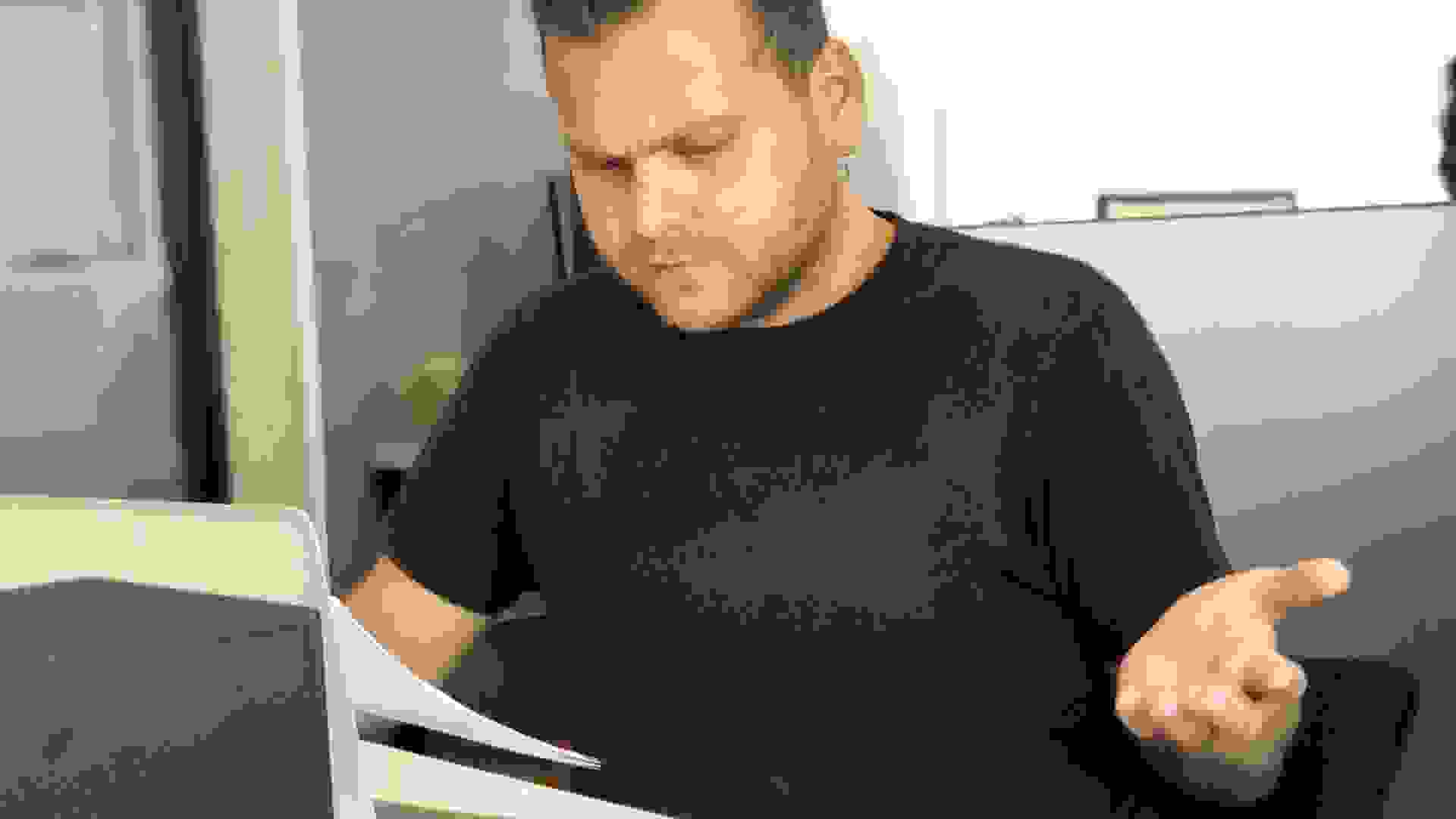 If you wonder how inflation affects the amount of Social Security taxes withheld from your paycheck, you can start by knowing this: Your tax obligation pretty much always goes up, regardless of the…
READ MORE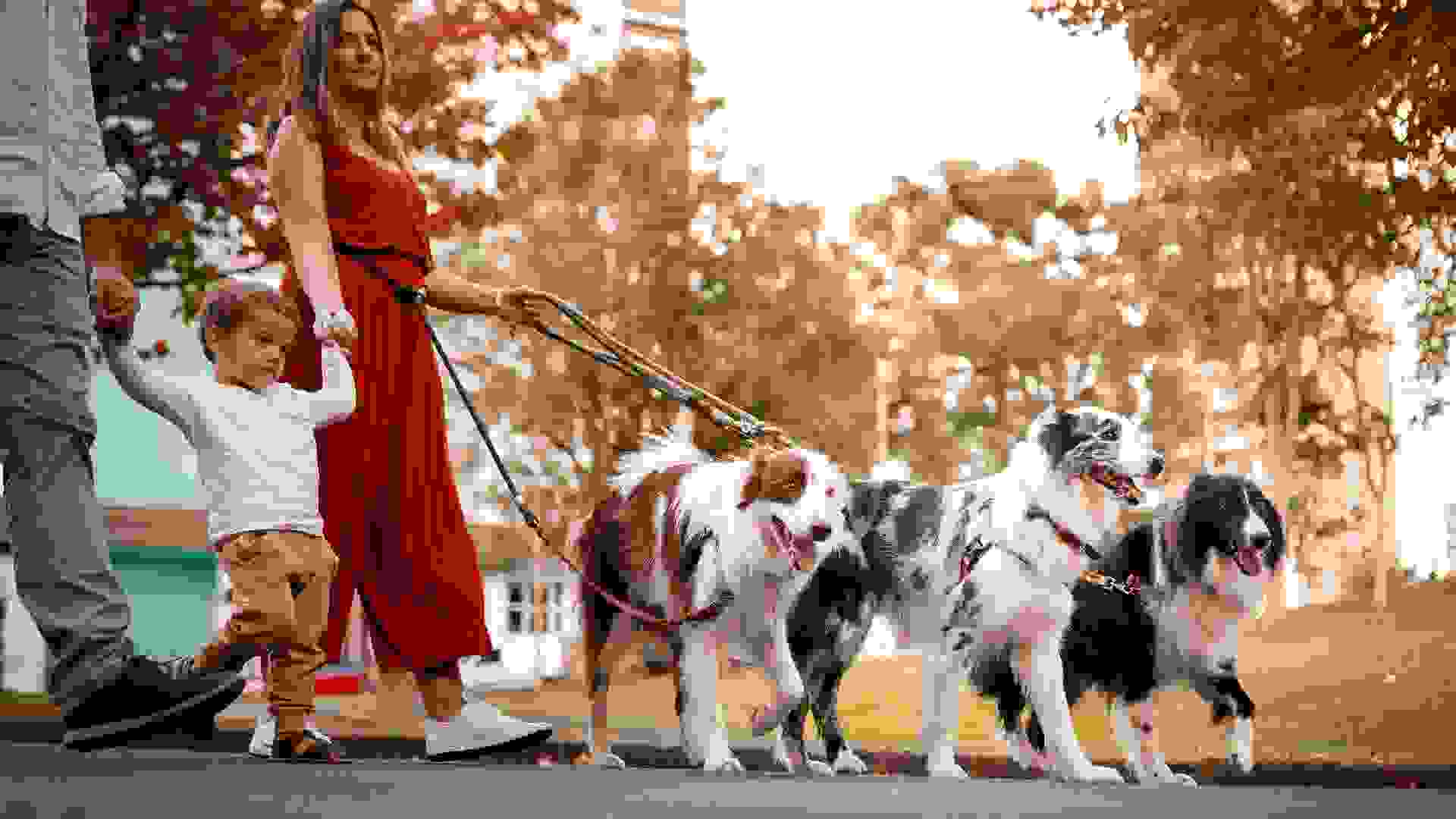 Cutting expenses to save money isn't always feasible, and working a second job or side gig may take up too much of your time. However, there could be a perfect solution to addressing your finances…
READ MORE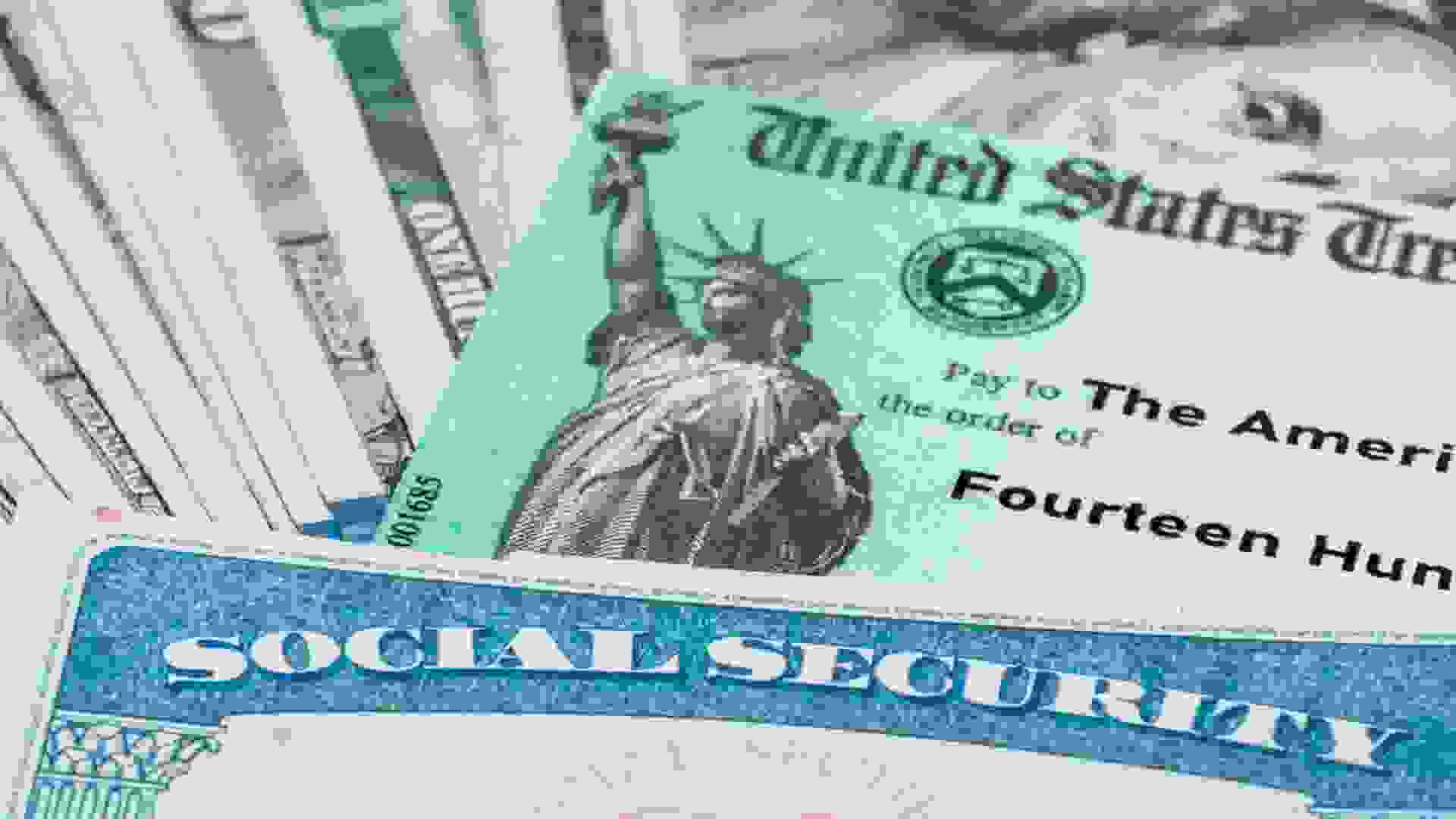 Social Security recipients could get an additional $2,400 a year in benefits if a new bill recently introduced to Congress wins approval — something seniors would no doubt welcome as surging…
READ MORE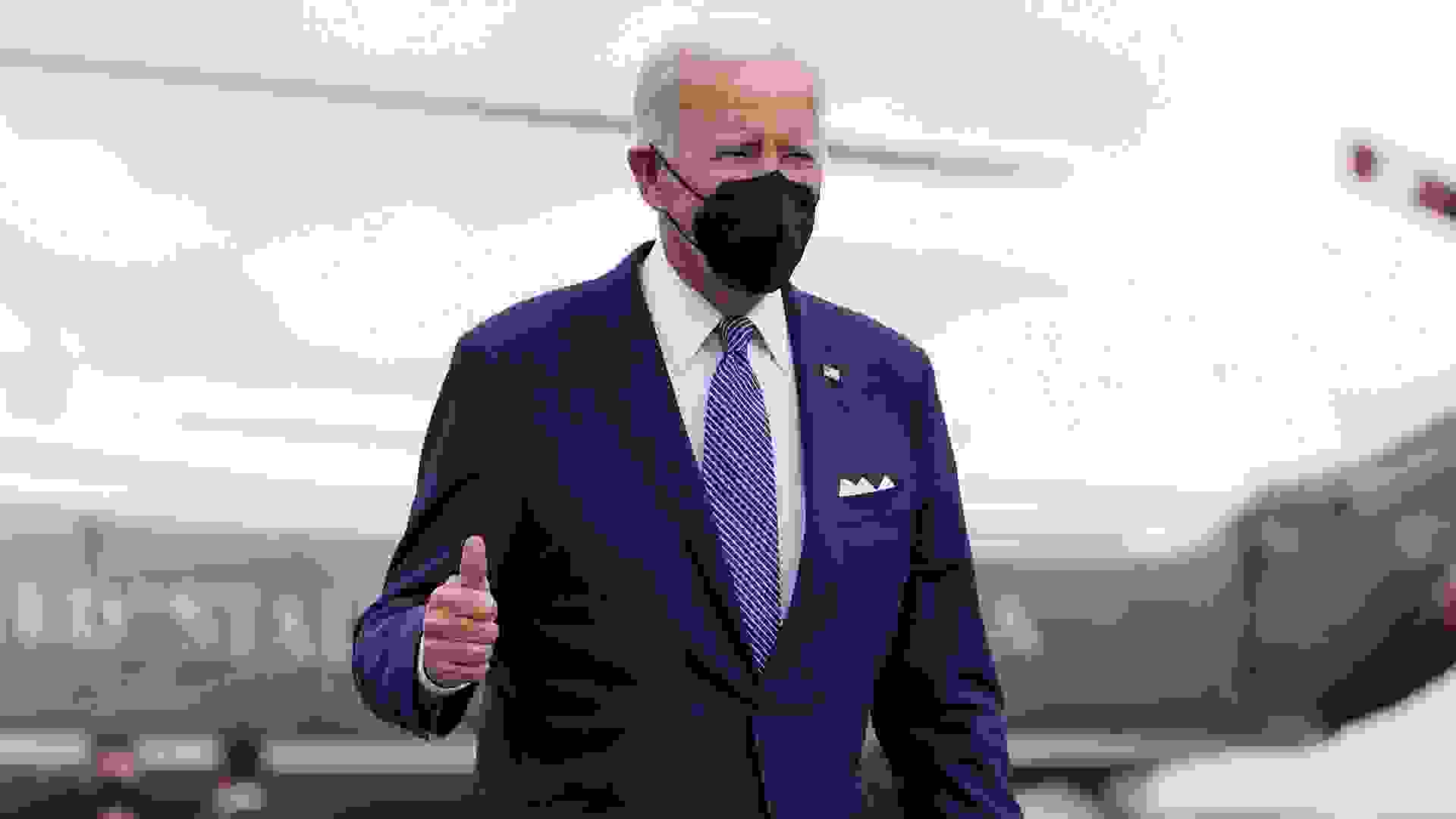 With President Joe Biden signing the Inflation Reduction Act into law on Aug. 16, it marks one of the biggest spending packages in American history at $750 billion, per CNN. In total, $430 billion…
READ MORE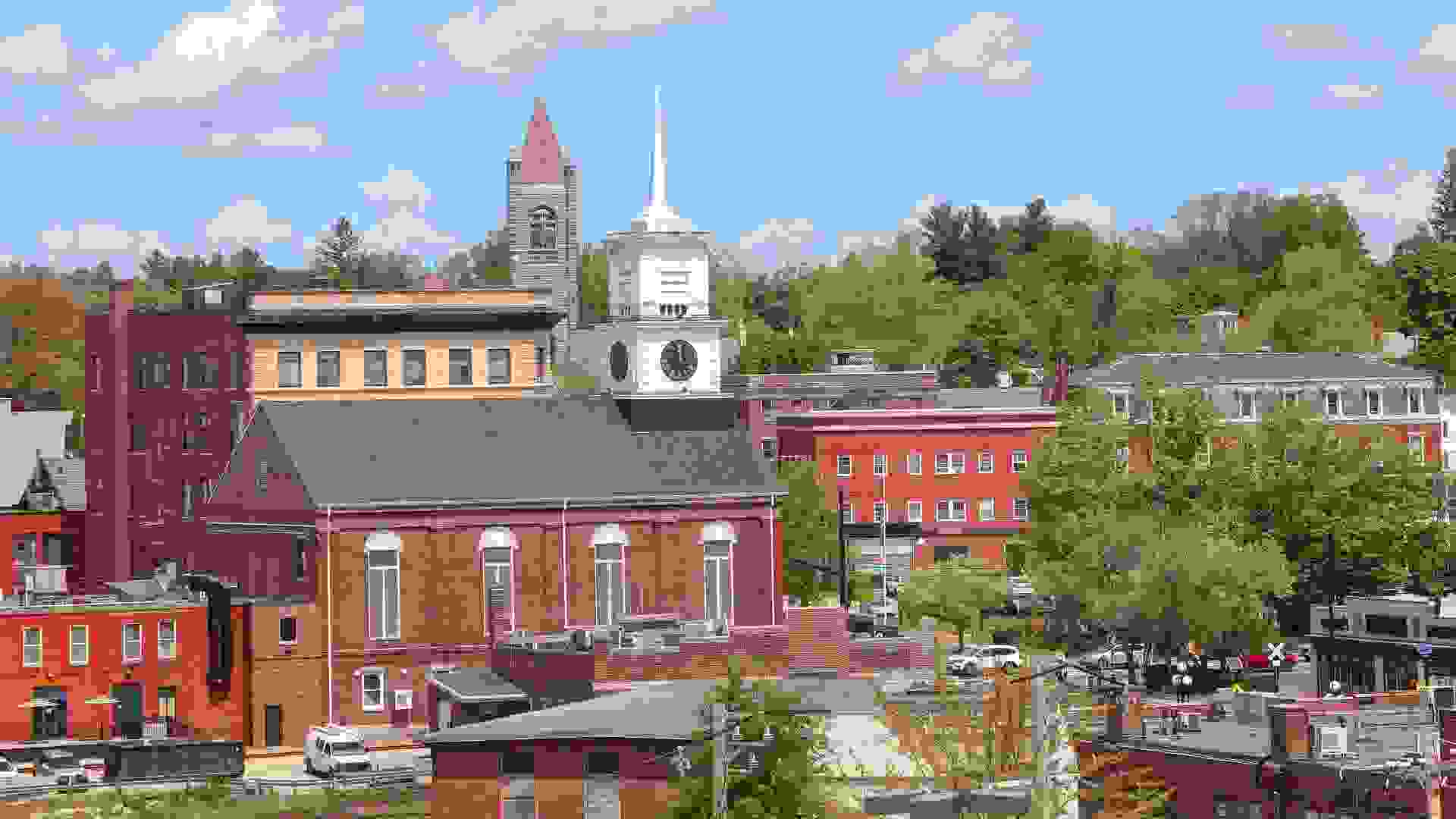 In a year marked with high mortgage rates and an increase in housing supply, home prices continue to rise. According to Realtor.com, the national median listing price for a single-family home was…
READ MORE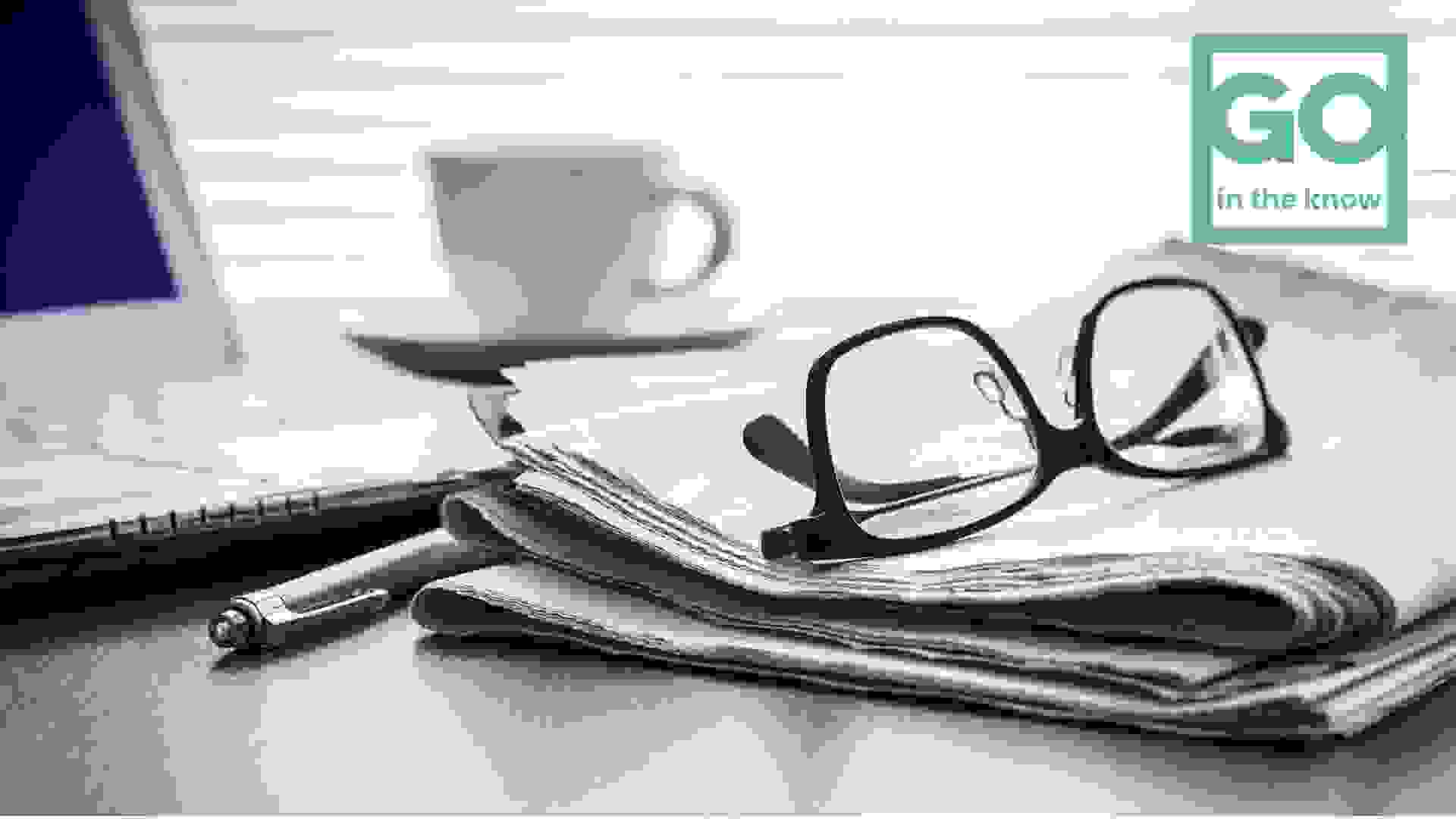 It's National Tell a Joke Day, but unfortunately all the jokes I know are about pizza and I don't think you'll like them — they're too cheesy. Anyway, here are today's top financial stories. The Big…
READ MORE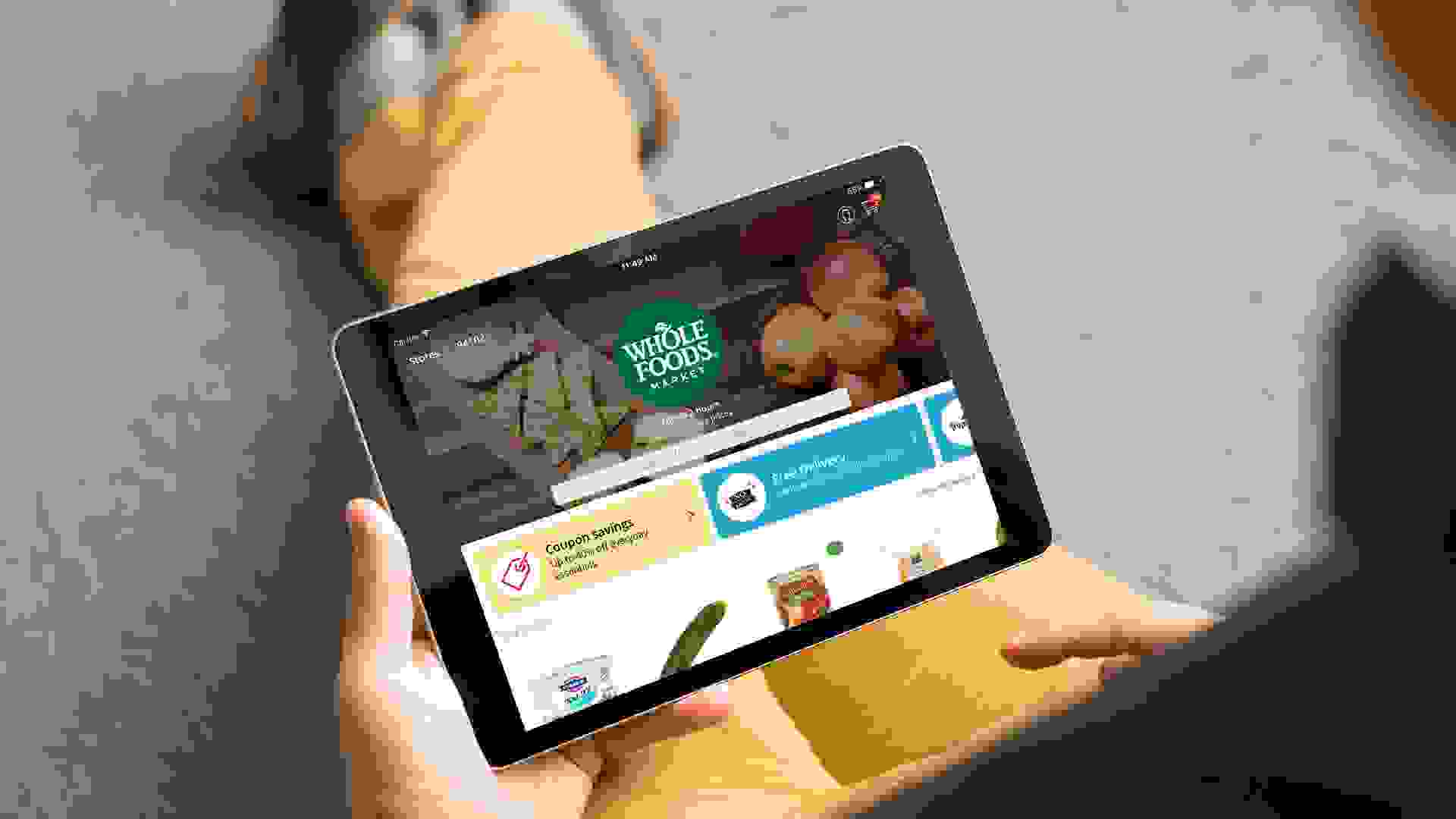 Americans who receive Supplemental Nutrition Assistance Program benefits now have a lot more options to make online grocery purchases via Instacart. On Monday, the platform said SNAP electronic…
READ MORE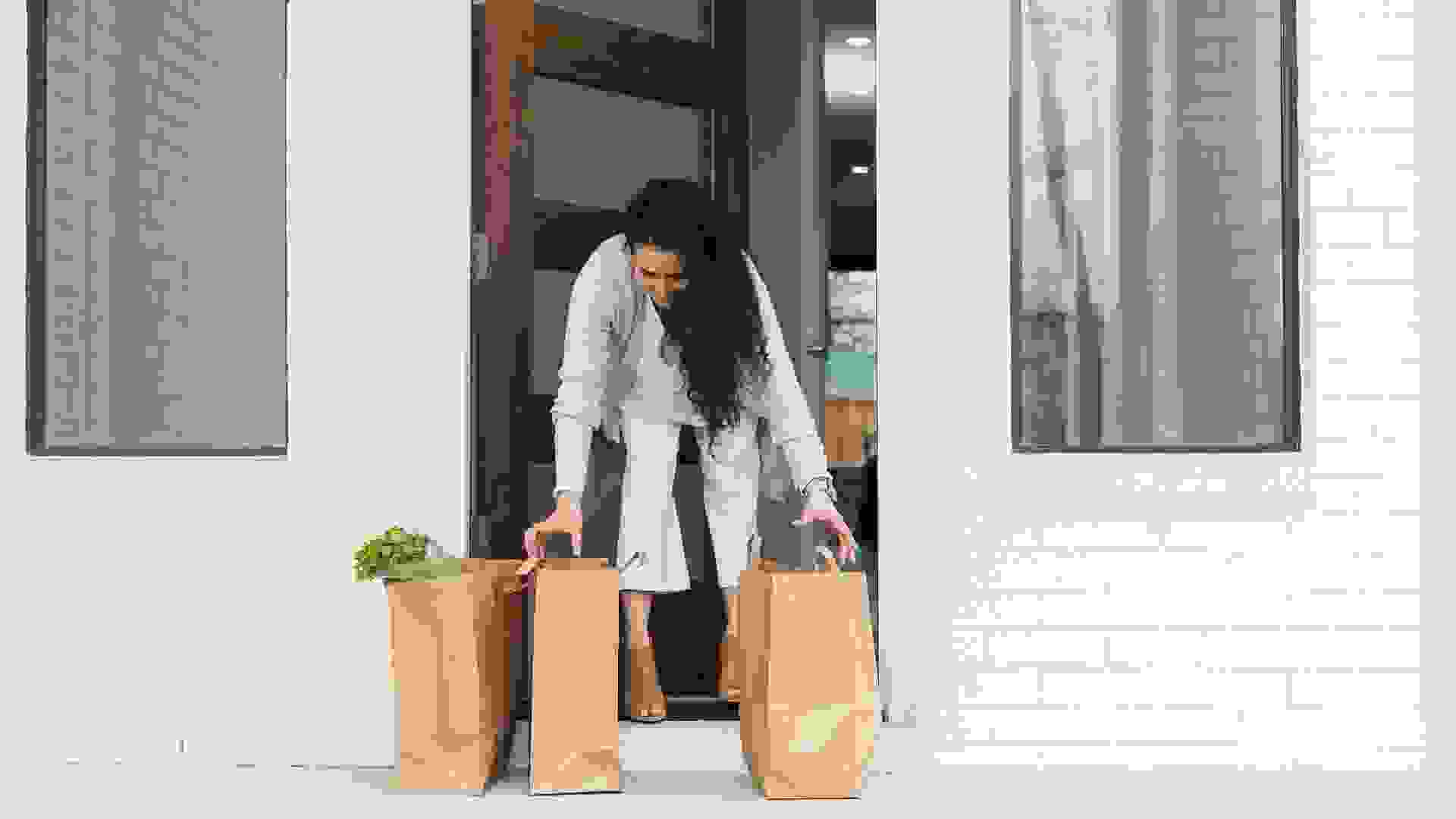 Instacart has announced a new feature that allows users to add items to their grocery orders from multiple retailers without paying an extra fee. The company stated that the new feature — called…
READ MORE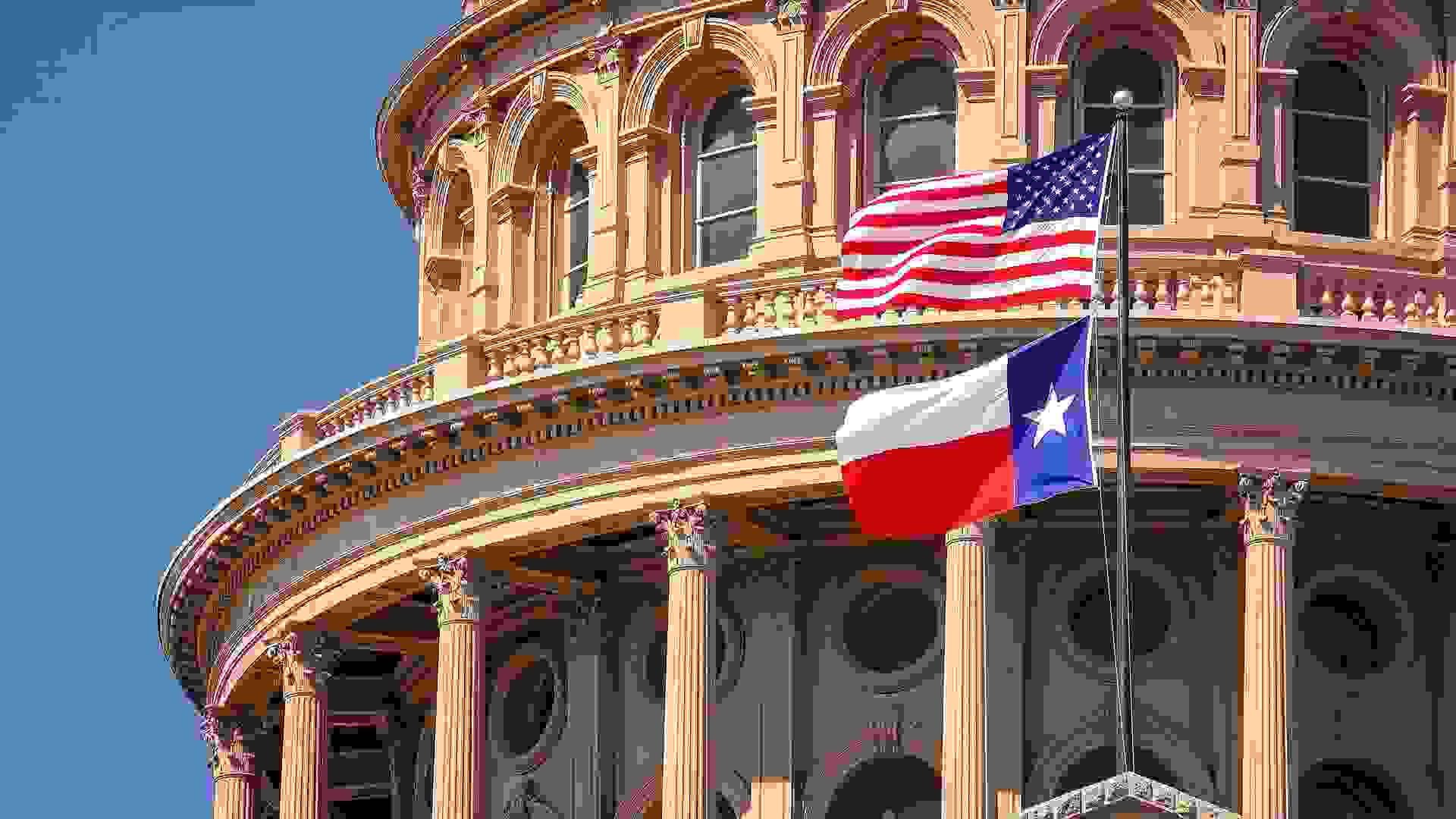 The swiftness with which the coronavirus pandemic wiped out the U.S. economy in early 2020 was breathtaking. Seemingly overnight, the U.S. unemployment rate shot up to an all-time record of 14.7% in…
READ MORE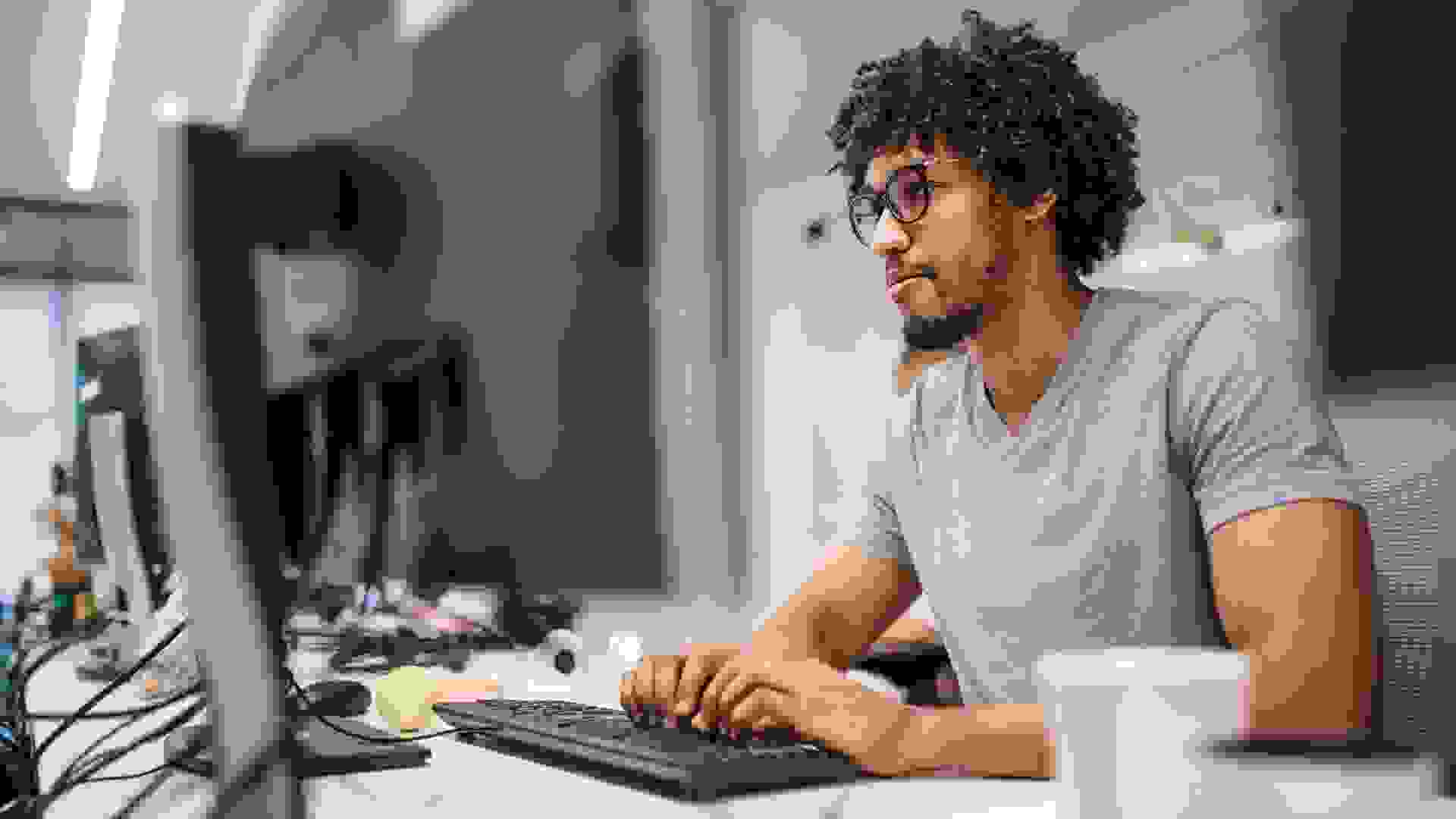 Say what you will about their obsession with TikTok and memes, but Gen Z hasn't necessarily had it easy. Years of their youth were overshadowed by the pandemic and now they're at the mercy of a…
READ MORE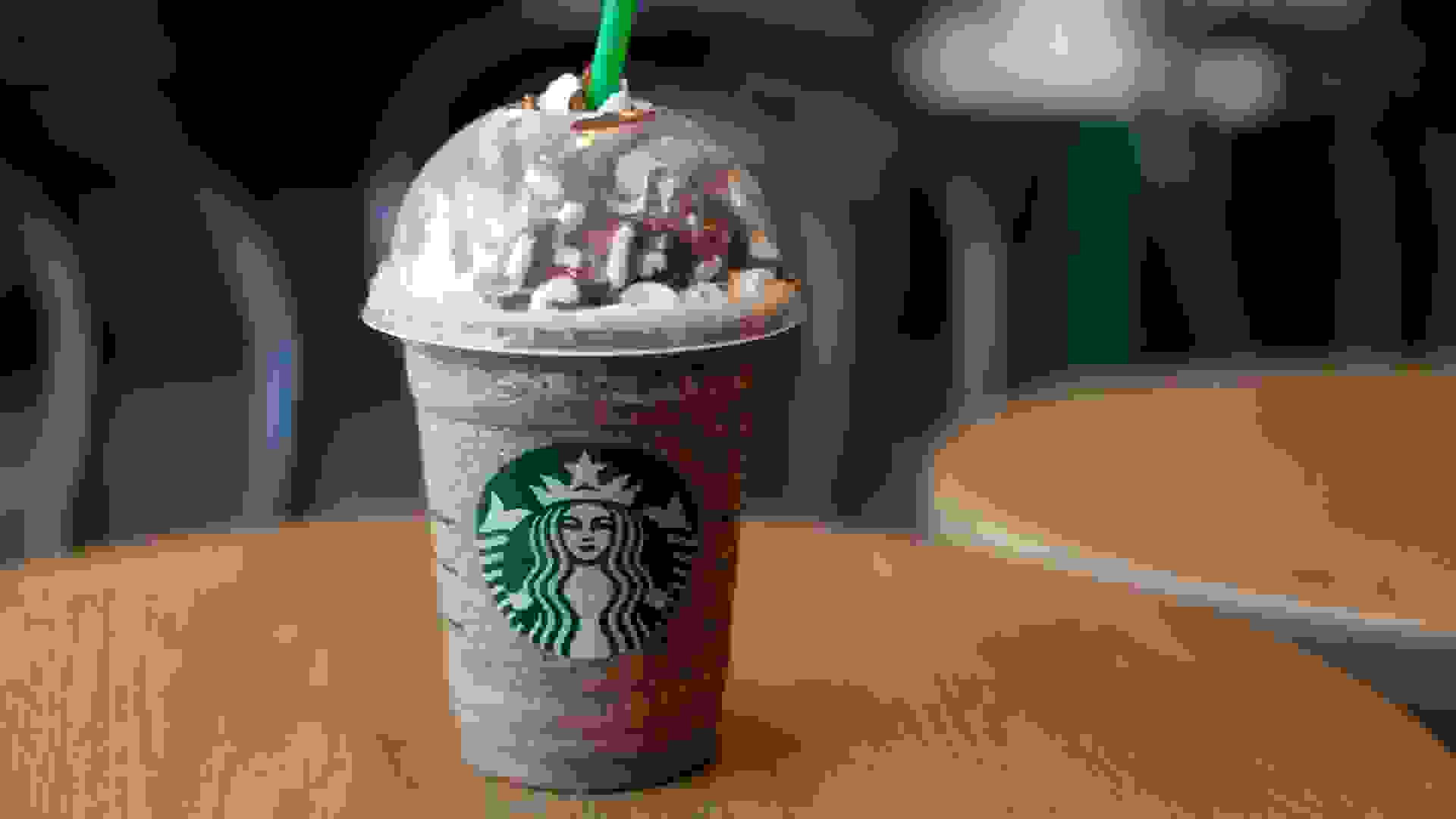 Despite what you might have heard, it's not really true that there's a Starbucks on every street corner, but enough are around that you shouldn't have any problem finding one in most American cities….
READ MORE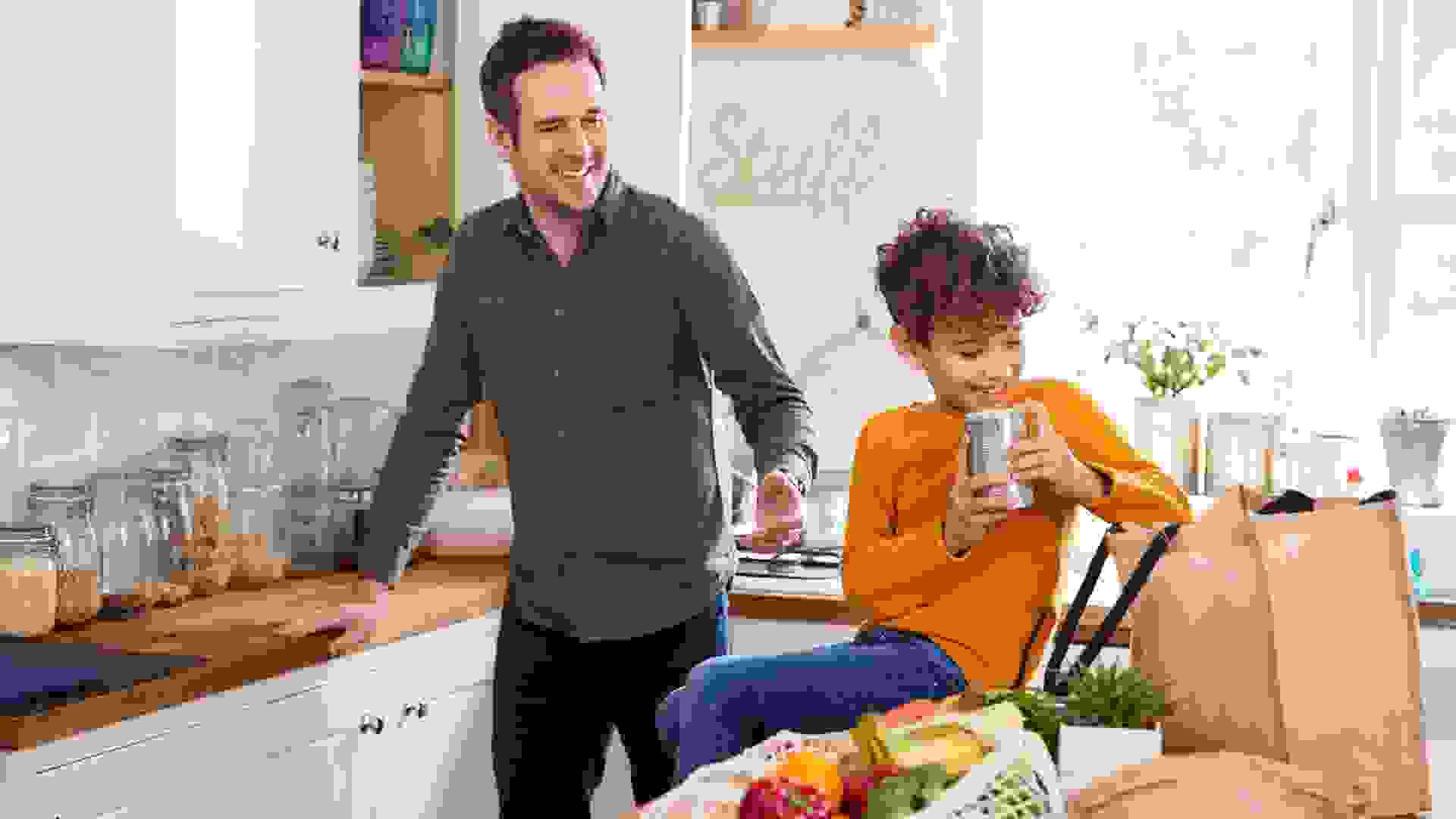 The addition of a new third-party payment provider to the Supplemental Nutrition Assistance Program should be good news for grocers that want to accept digital payments for purchases — and good news…
READ MORE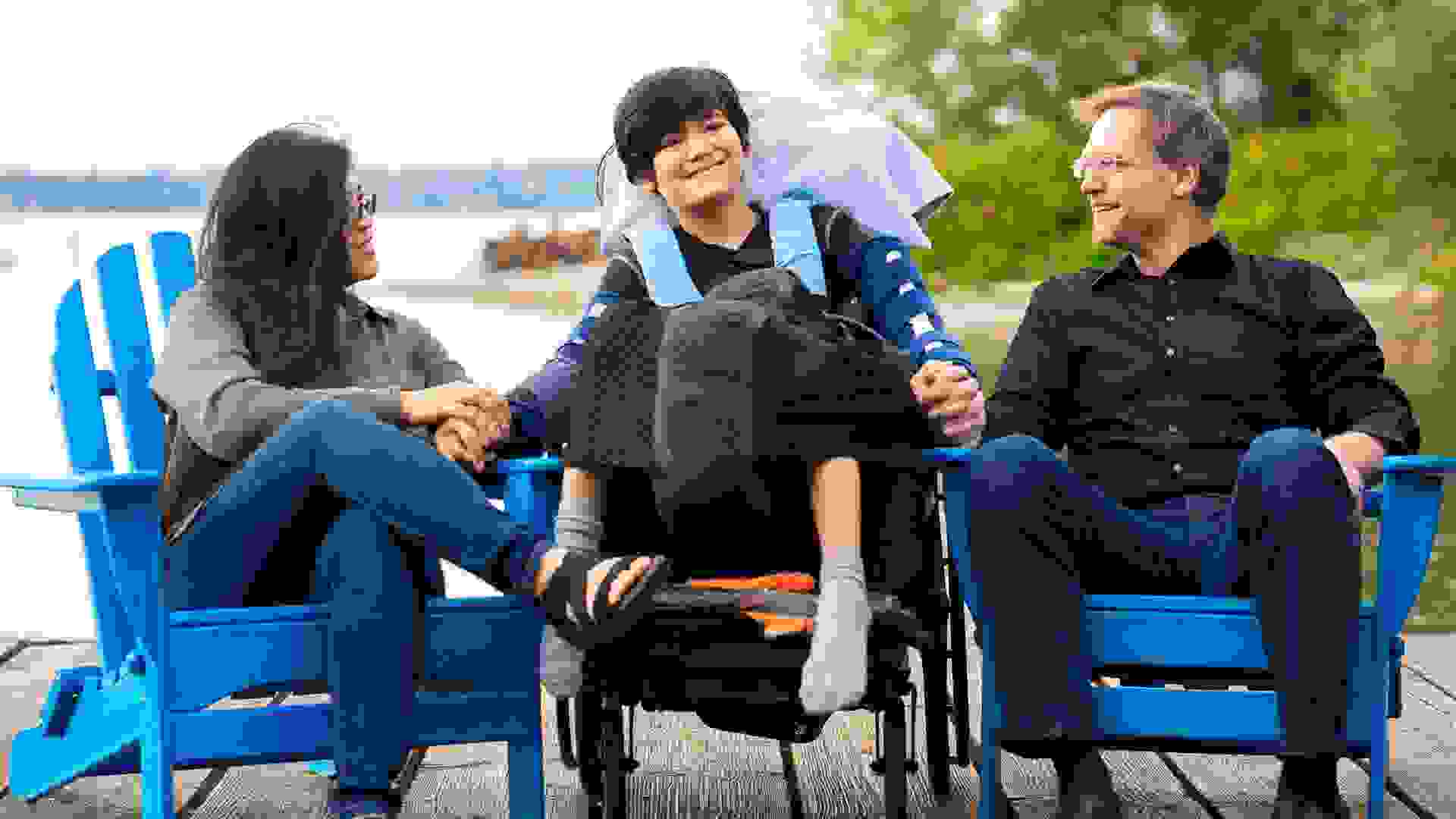 The Social Security Administration has added 12 new health conditions under its Compassionate Allowances program, meaning people with these conditions now have faster access to Social Security…
READ MORE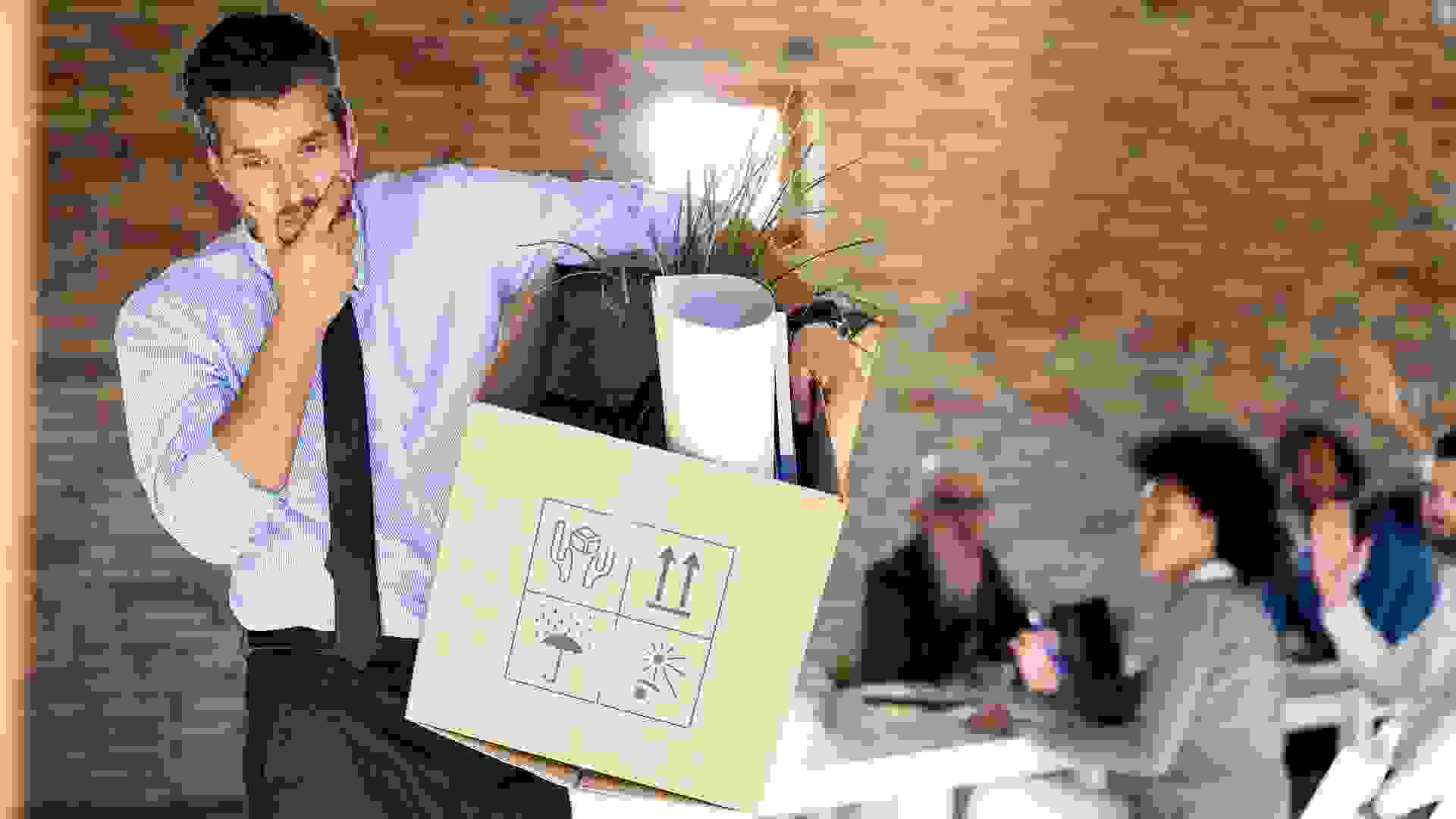 During the pandemic, the new term "The Great Resignation" came into the cultural consciousness. It refers to the record amounts of people quitting their jobs over the past few years and still…
READ MORE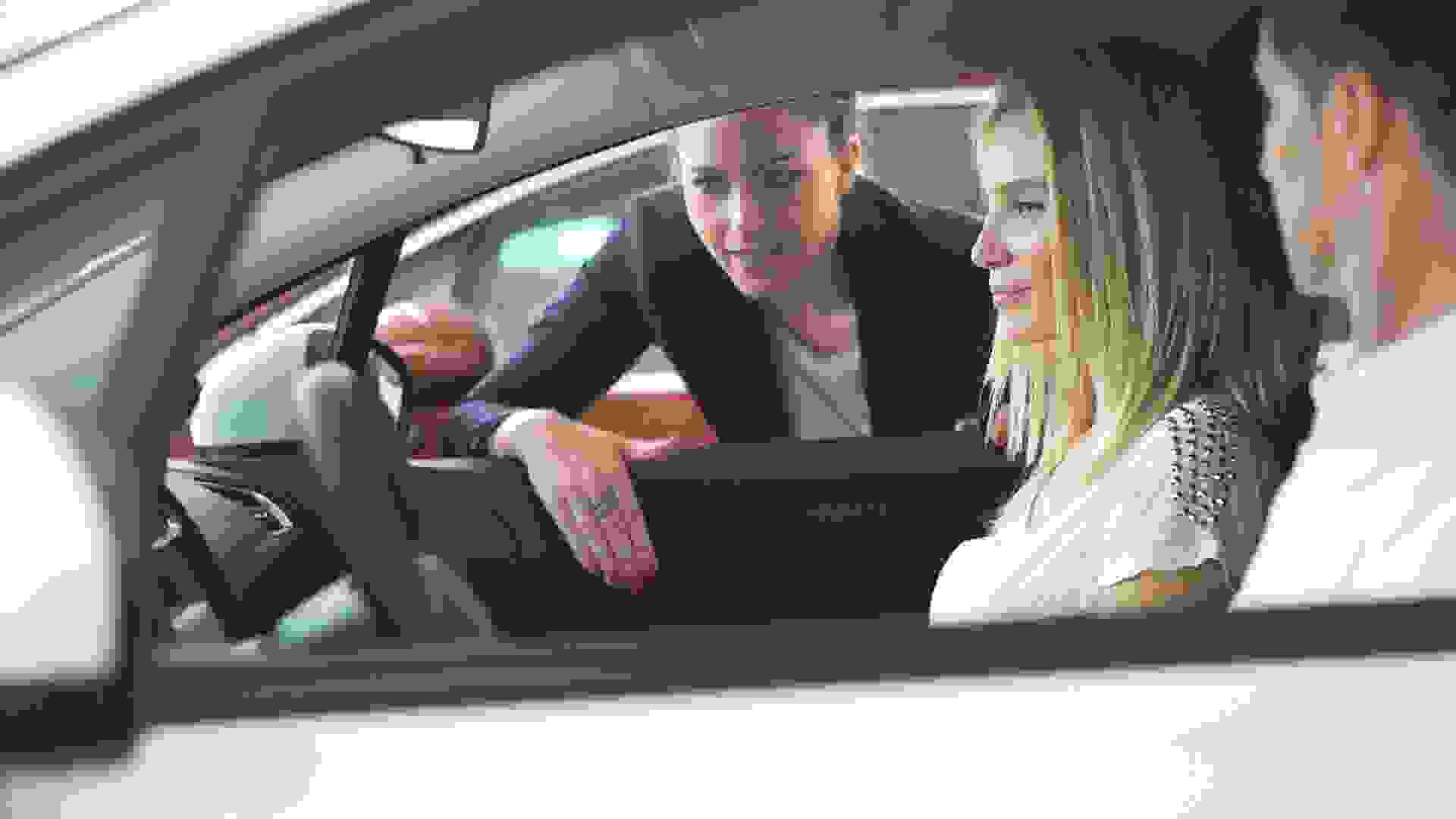 Buying a new car continued to get more expensive in July thanks to rising sticker prices and interest rates, with the estimated typical monthly payment hitting a new record high of $733, according to…
READ MORE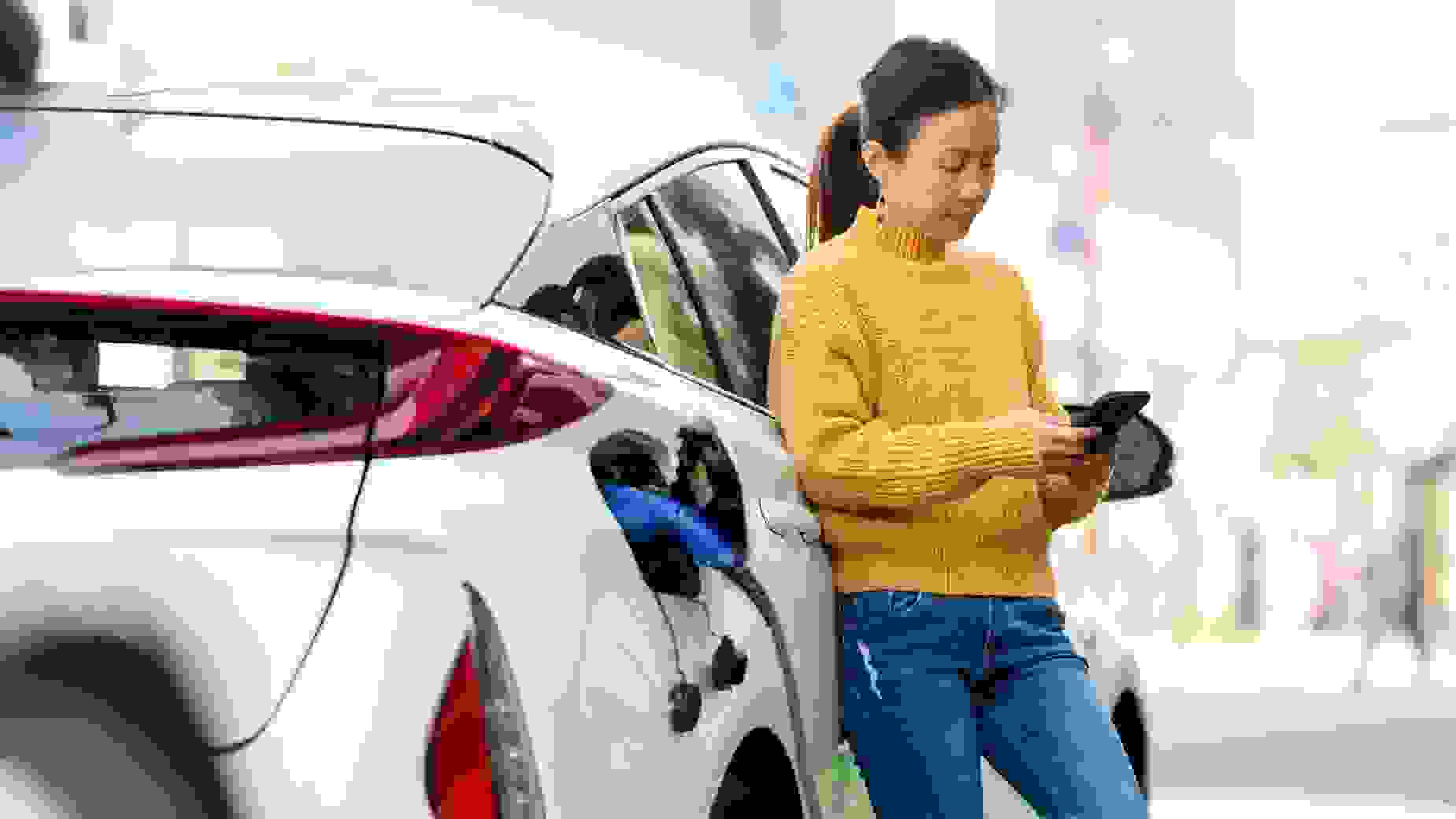 President Joe Biden's Inflation Reduction Act, due to be signed into law on August 16, will have a major impact on electric vehicle tax credits — including a restructuring of credits worth up to…
READ MORE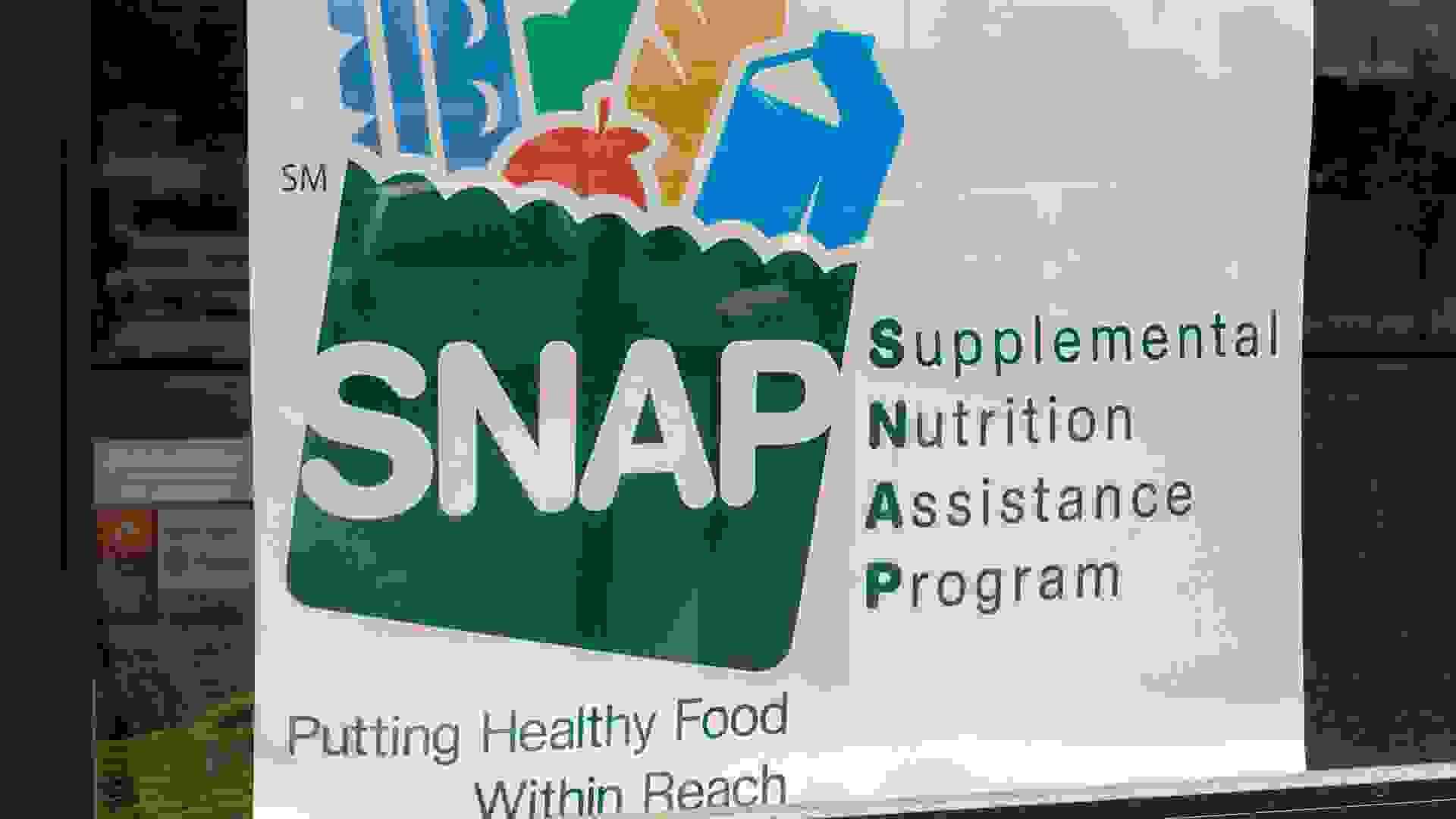 Walmart accepts EBT card purchases at all locations that sell food and grocery items. Your EBT card can be used the same way you would use your debit card, and EBT cardholders in 48 states can also…
READ MORE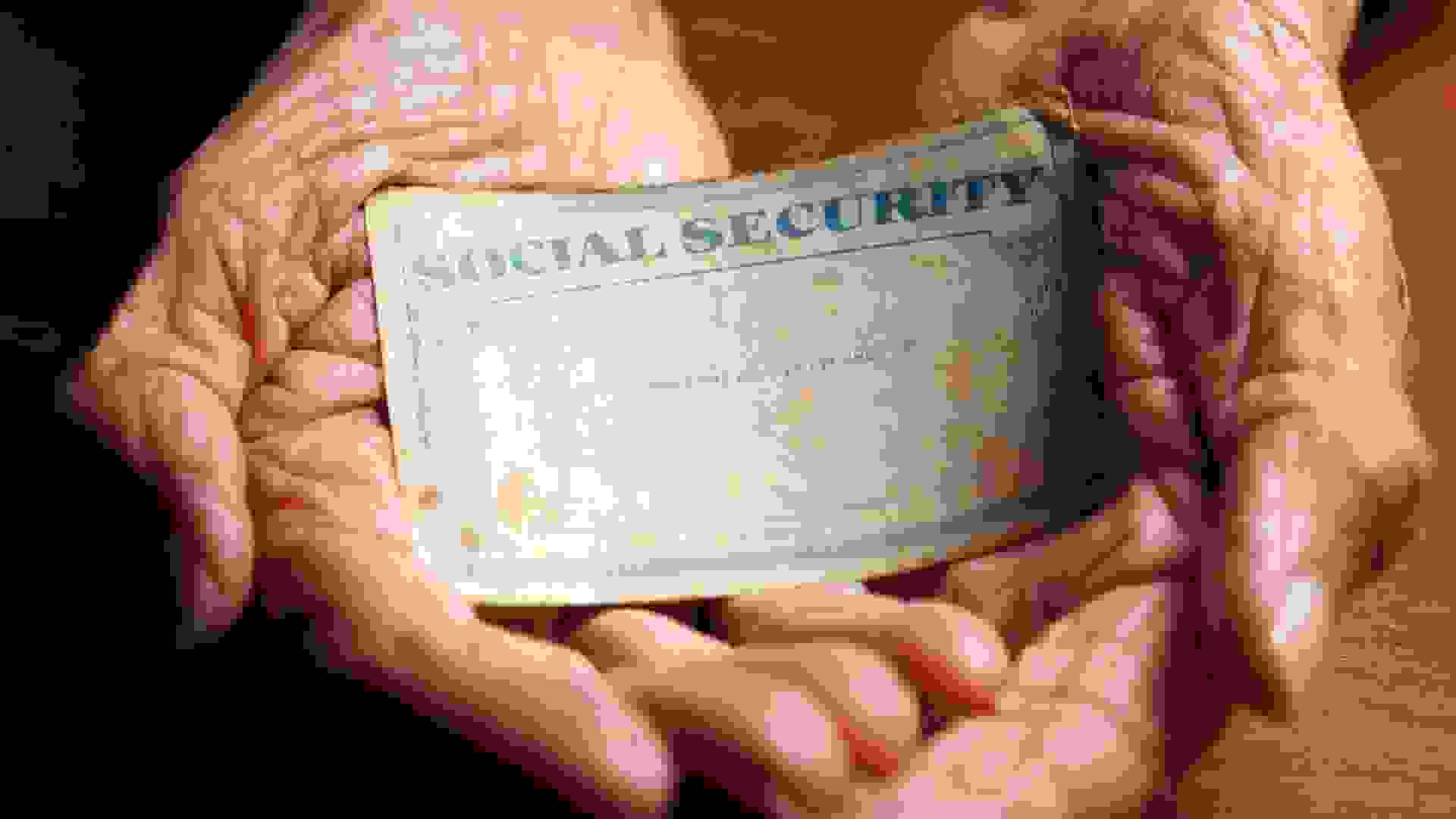 On Sunday, August 14, Social Security turned 87 years old. The U.S. government first instituted the program on the same date in 1935 to eventually offer retirement, disability and survivor benefits to…
READ MORE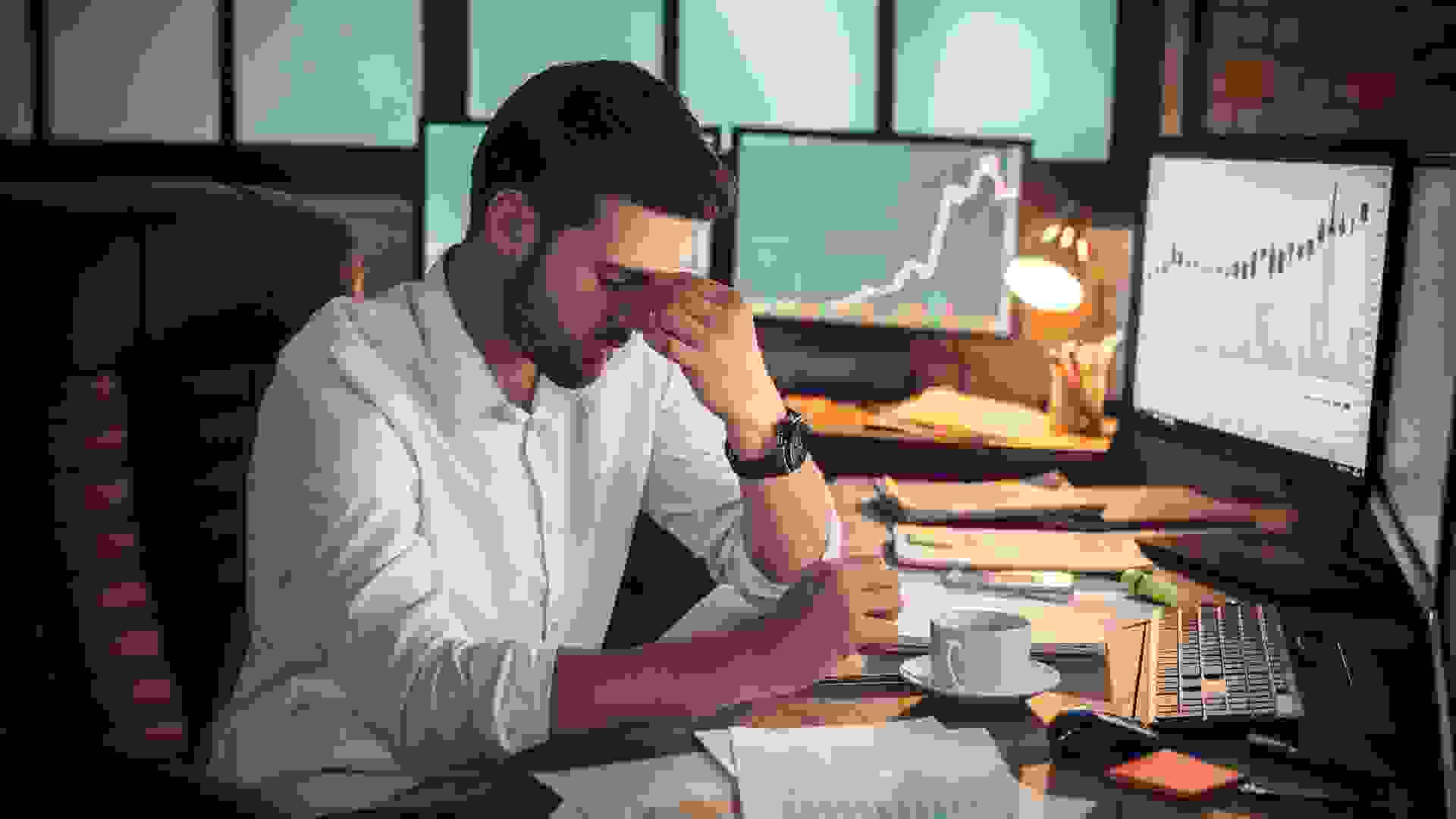 Despite the hot weather, the country is still deep in the icy clutches of the ongoing crypto winter. A market long dominated by speculators trying to make a fast buck, cryptocurrency has never been a…
READ MORE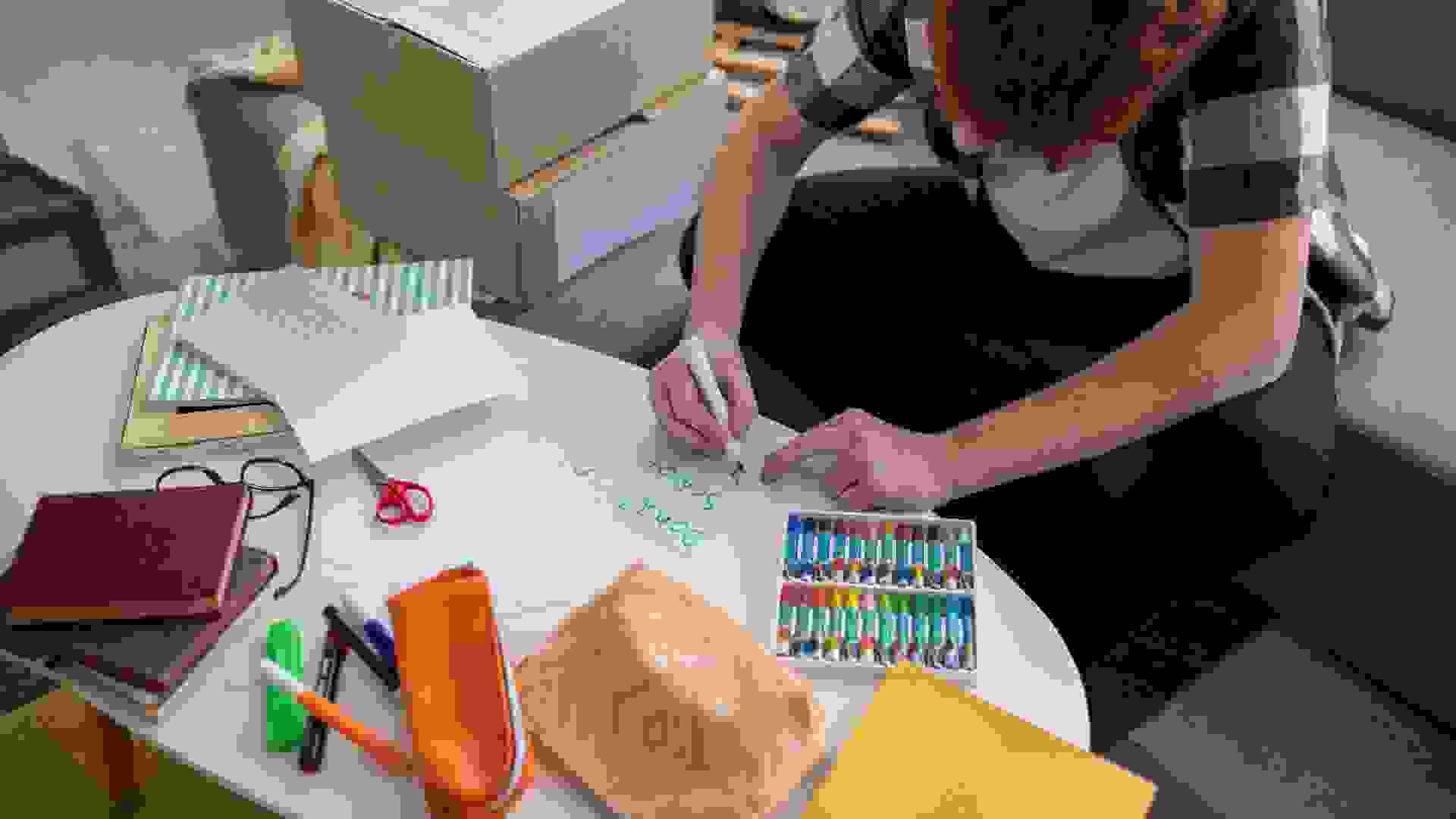 Buying school supplies is a fun rite of summer for most American families, but for others, it's just another money stress. That's especially true now amid the highest inflation rate in more than four…
READ MORE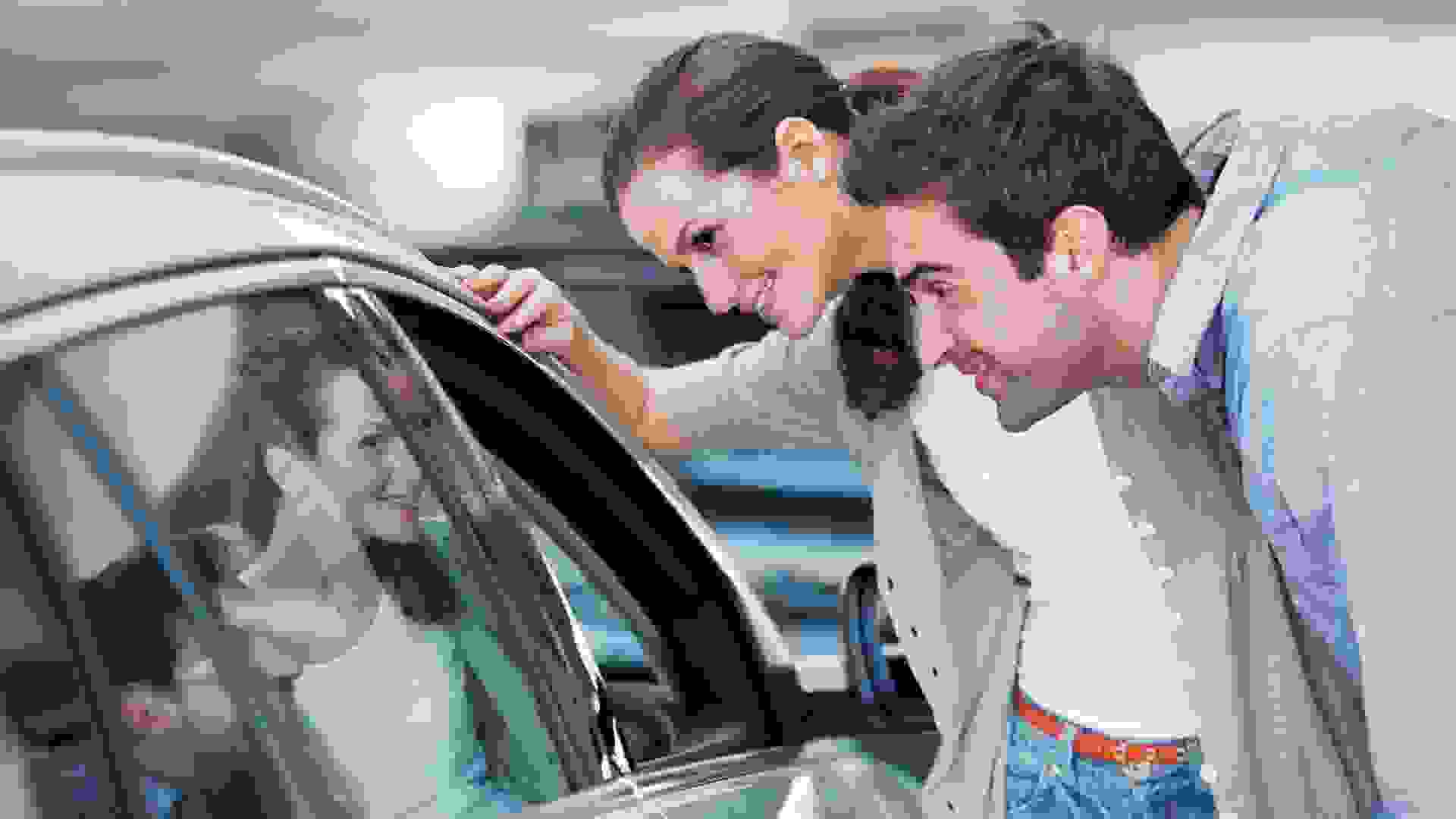 Carvana is a Wall Street darling and has grown tremendously over the past few years. Learn about Carvana's current value and future outlook before investing.
READ MORE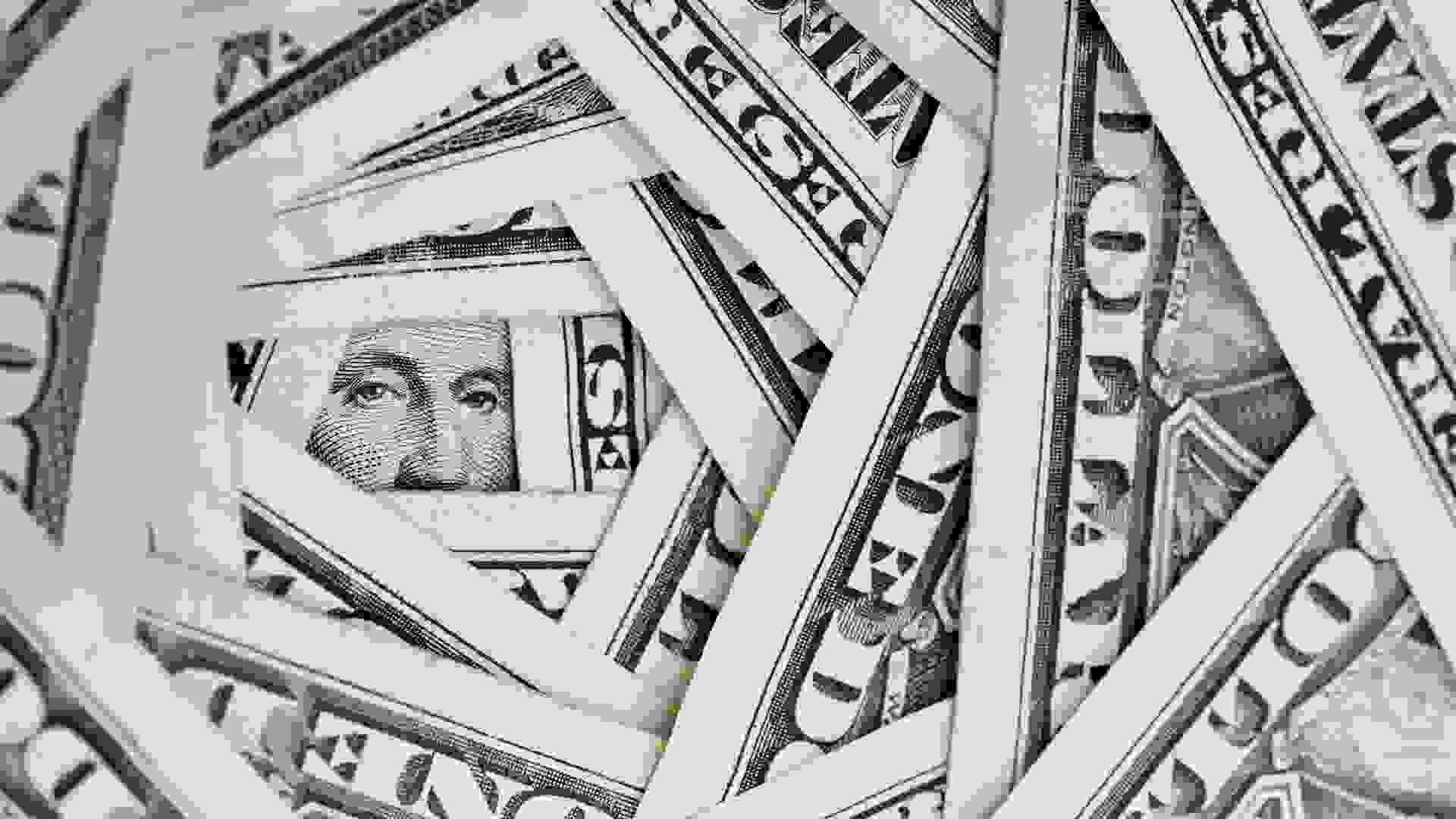 There have been three rounds of stimulus checks issued since the onset of the pandemic, but another round is sorely needed by many. States are rising to the occasion, however, not every state is…
READ MORE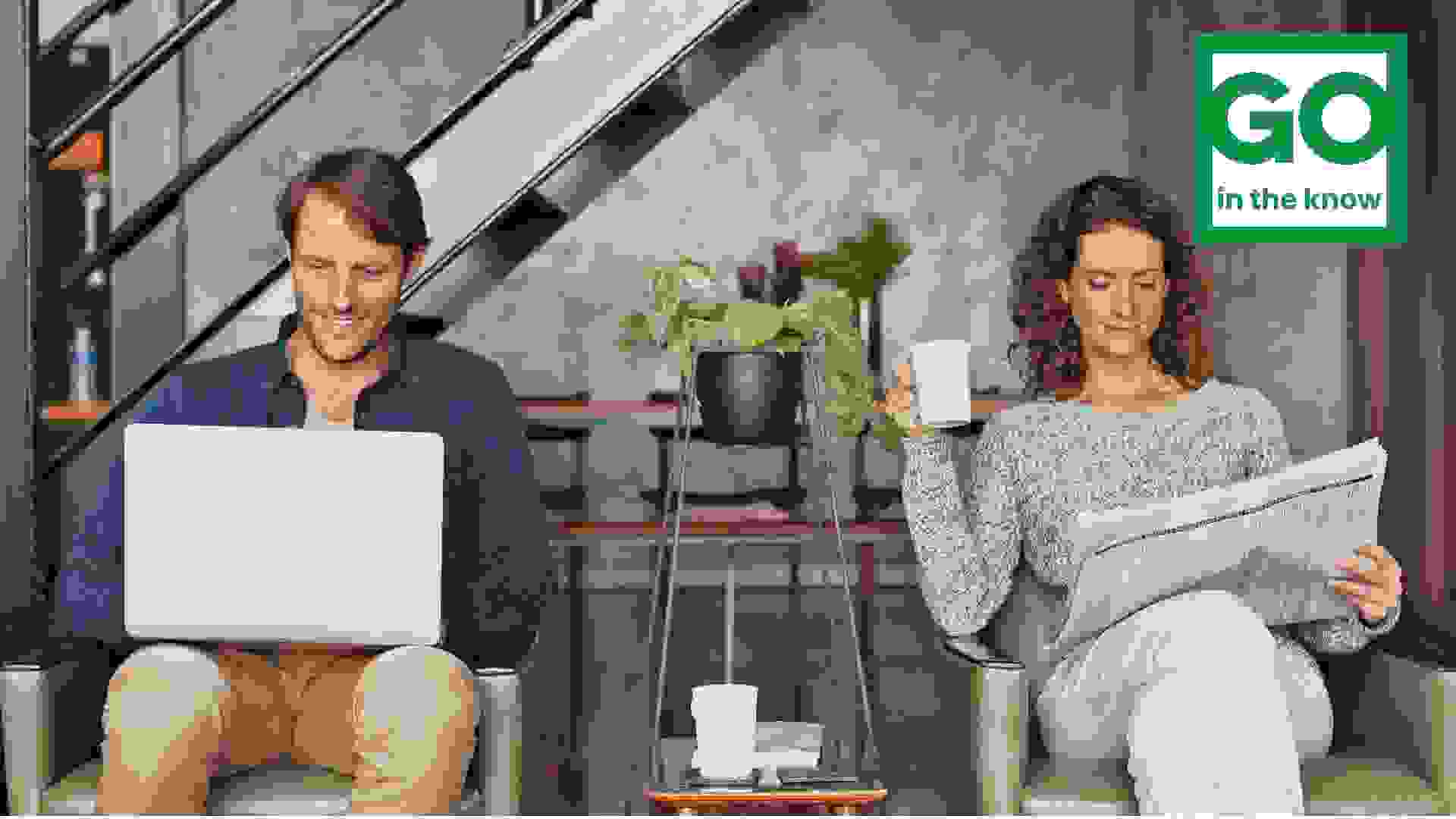 Today is a classic case of good news, bad news. First, the bad news — it's Monday. But now, the good news — it's National Relaxation Day. So take a load off and catch up on today's top financial…
READ MORE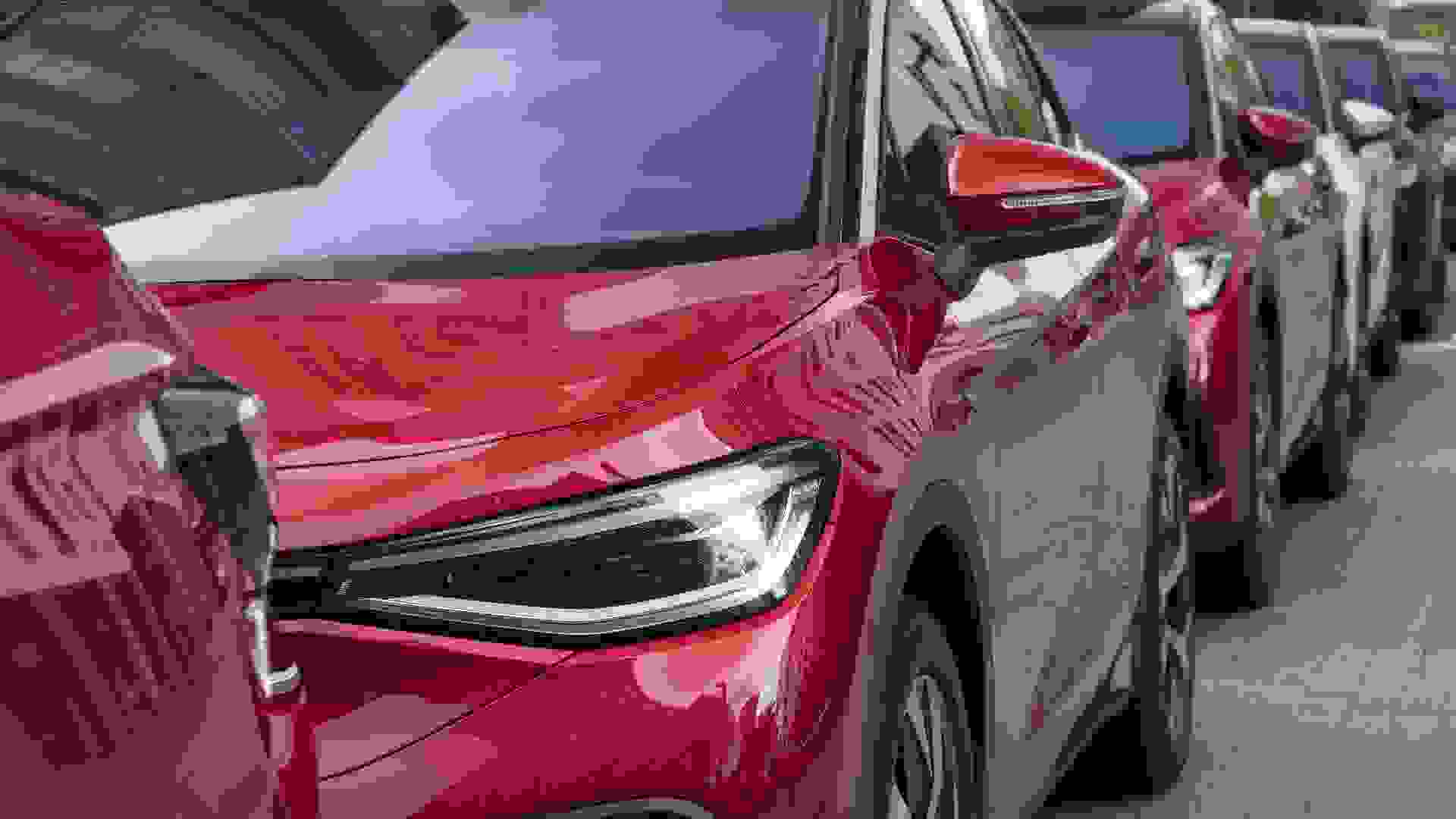 Good news for U.S. motorists — the national average price for regular gasoline has finally dipped below $4 a gallon after months of record-setting cost levels. See: 5 Things To Always Buy at…
READ MORE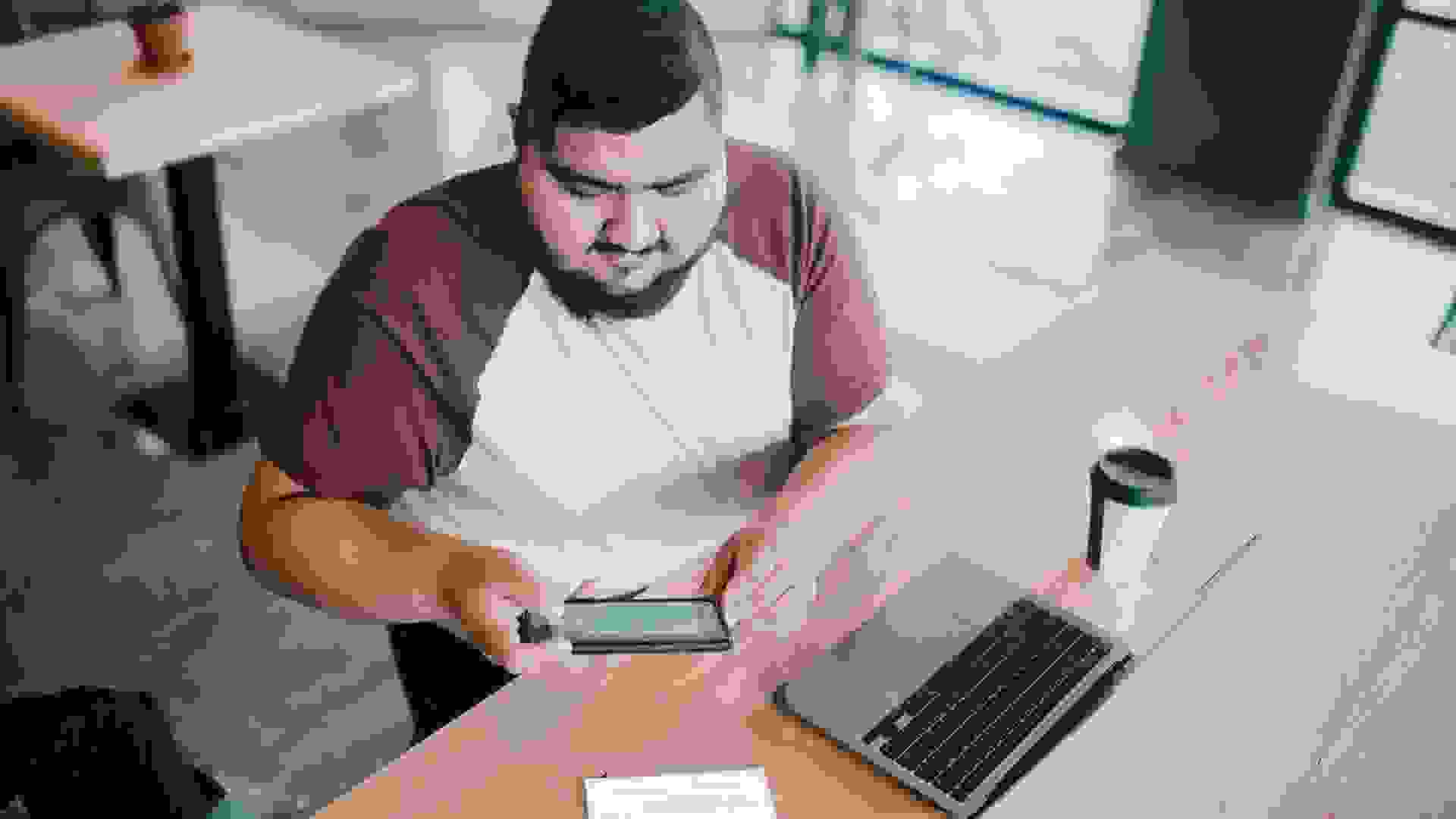 "Should I stay or should I go?" If you've been asking yourself that question about your current job, the answer might be to jump ship now — at least, if you want to earn more money. Explore: 9 Remote…
READ MORE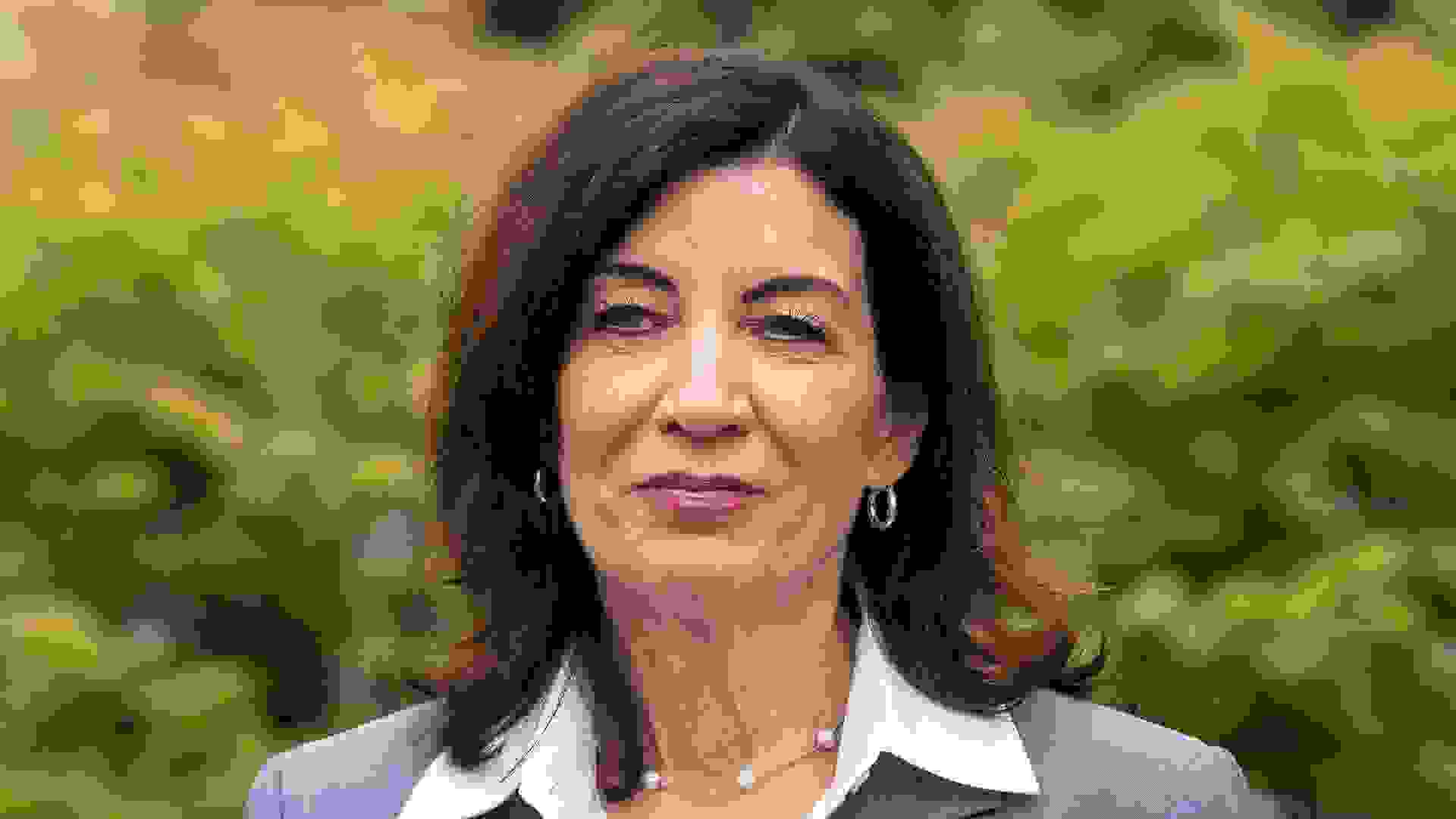 The state of New York hasn't shied away from opening its coffers to help its needy citizens this year, as Gov. Kathy Hochul has announced the release of a further $44.4 million in federal pandemic…
READ MORE
The nation's top energy official has some cheery news for American motorists — your gas prices should continue to fall in the coming months, and possibly hit their lowest point since last winter….
READ MORE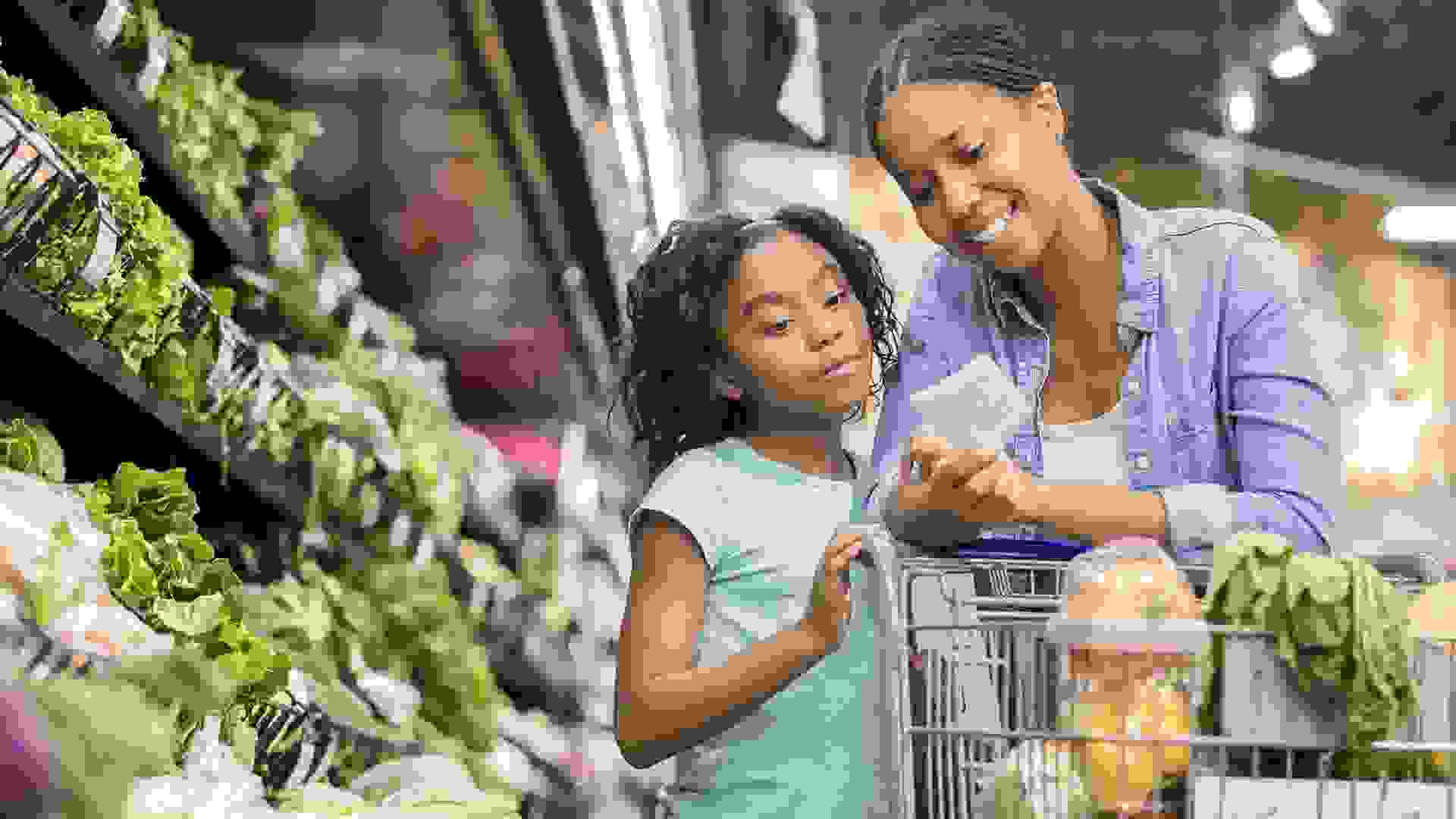 After a whirlwind year that has seen inflation skyrocket, rates may finally be cooling down. The latest Consumer Price Index (CPI) shows the cost of various goods and services increased 8.5% in July…
READ MORE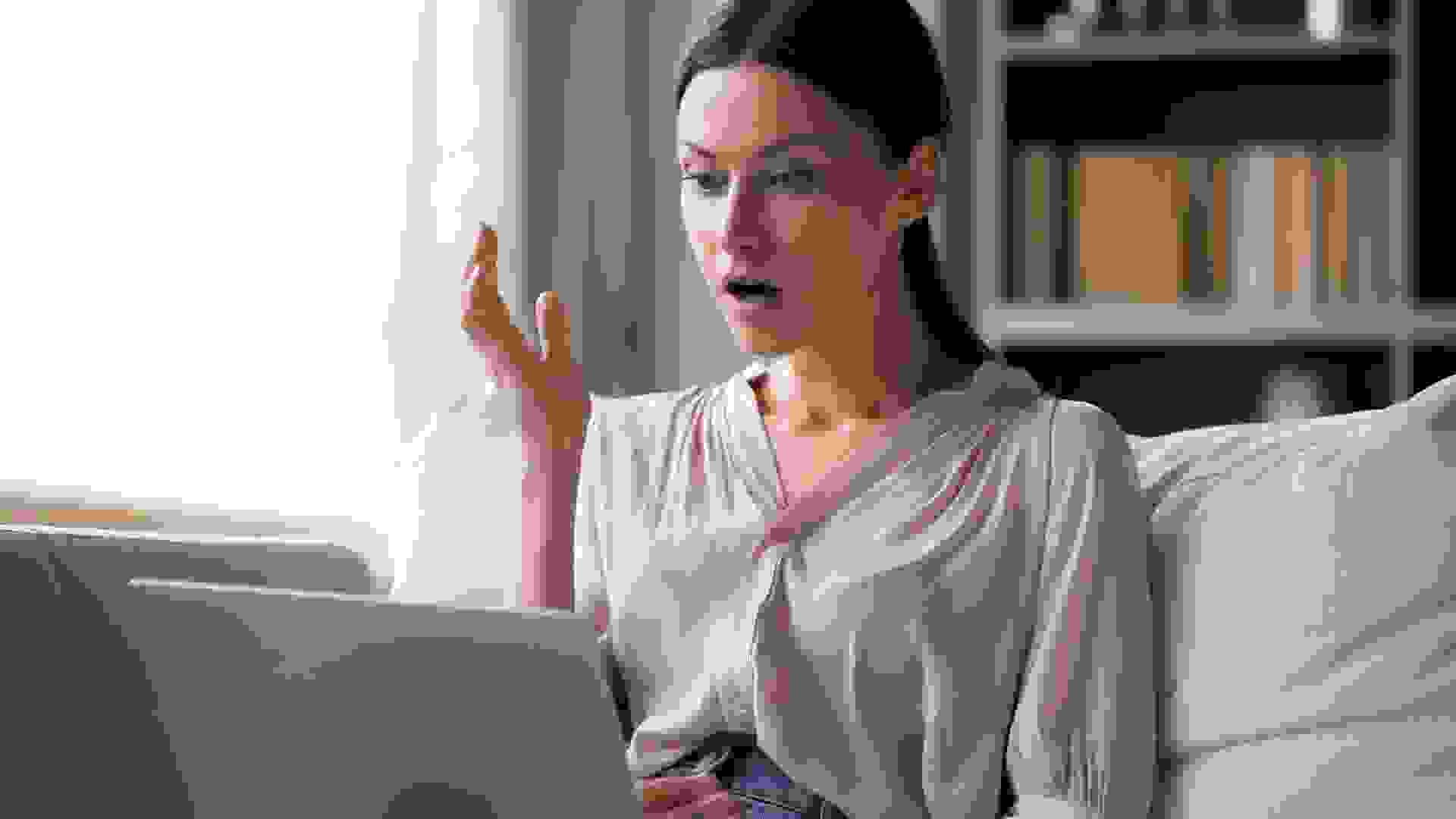 If you're on the hunt for a rental home these days, beware of deals that seem too good to be true — because they probably are. The Better Business Bureau's Scam Tracker found that more than 2,400…
READ MORE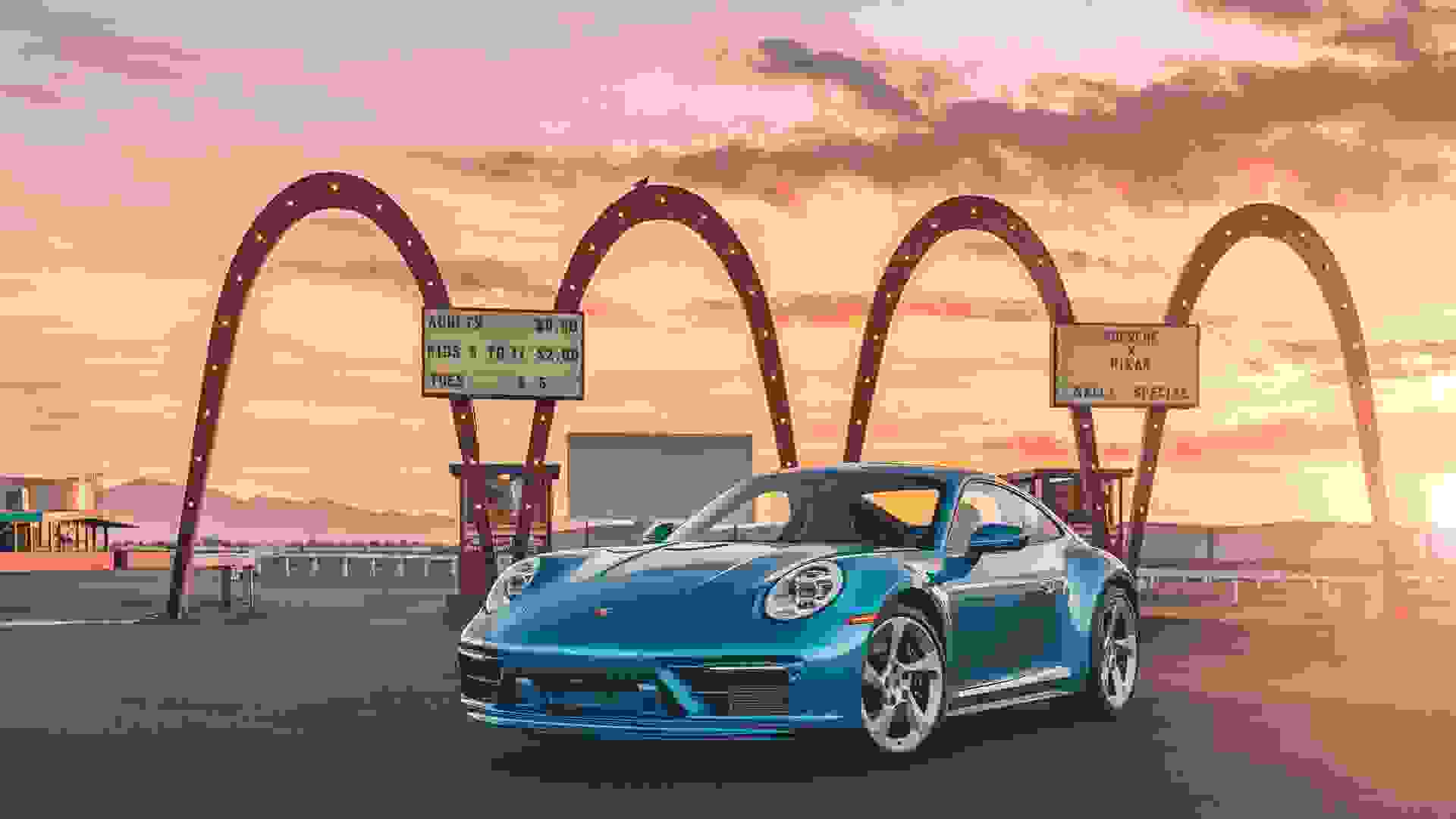 To celebrate the 20th anniversary of the 2002 911 Carrera, Pixar Animation Studios, Porsche Cars North America and Style Porsche in Weissach (Porsche's design and development center in Germany) have…
READ MORE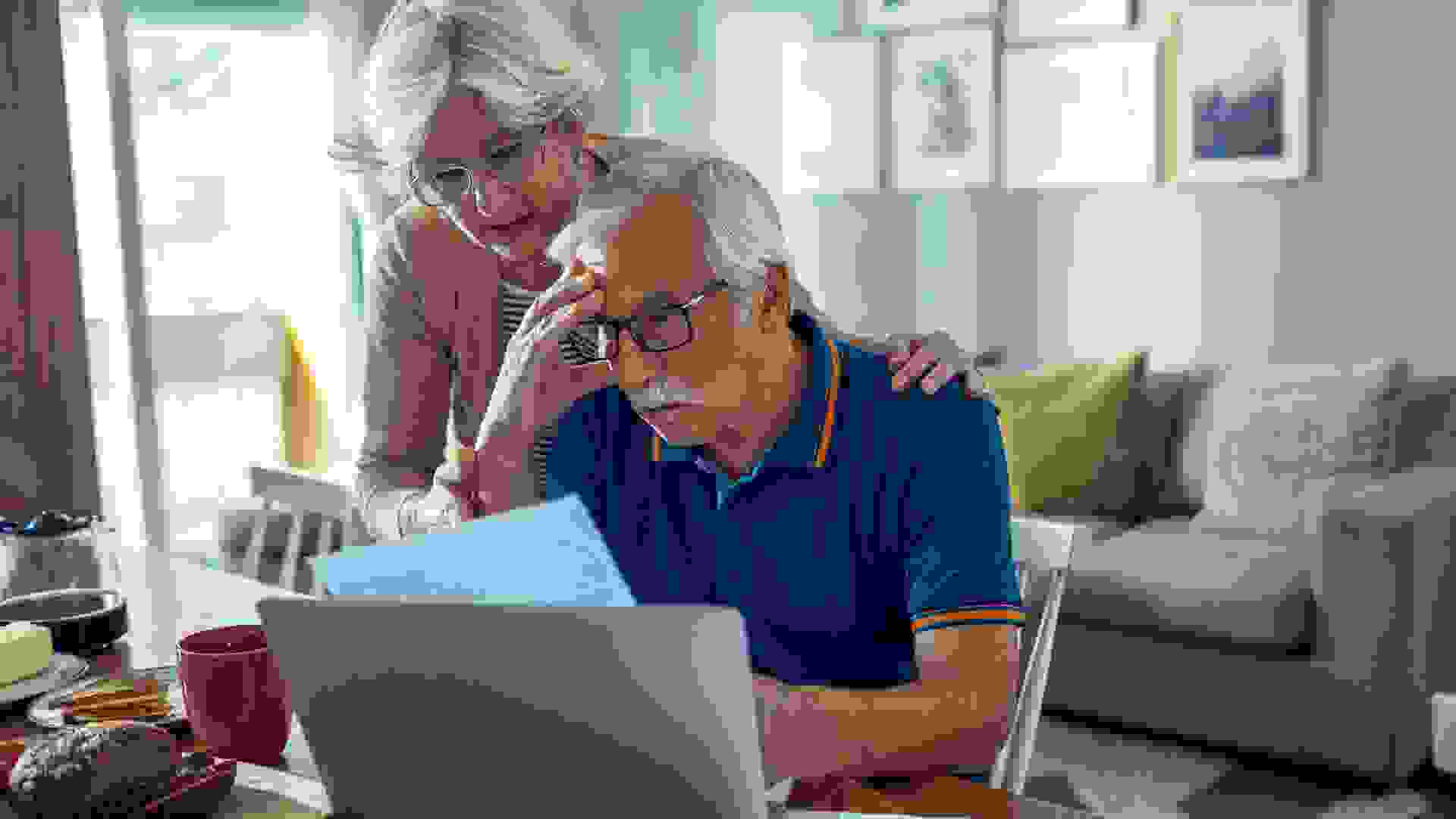 Social Security benefits replace a portion of your lifetime earnings when you retire, develop a qualifying disability or go to your spouse, children or survivors after you die. Unlike Social Security…
READ MORE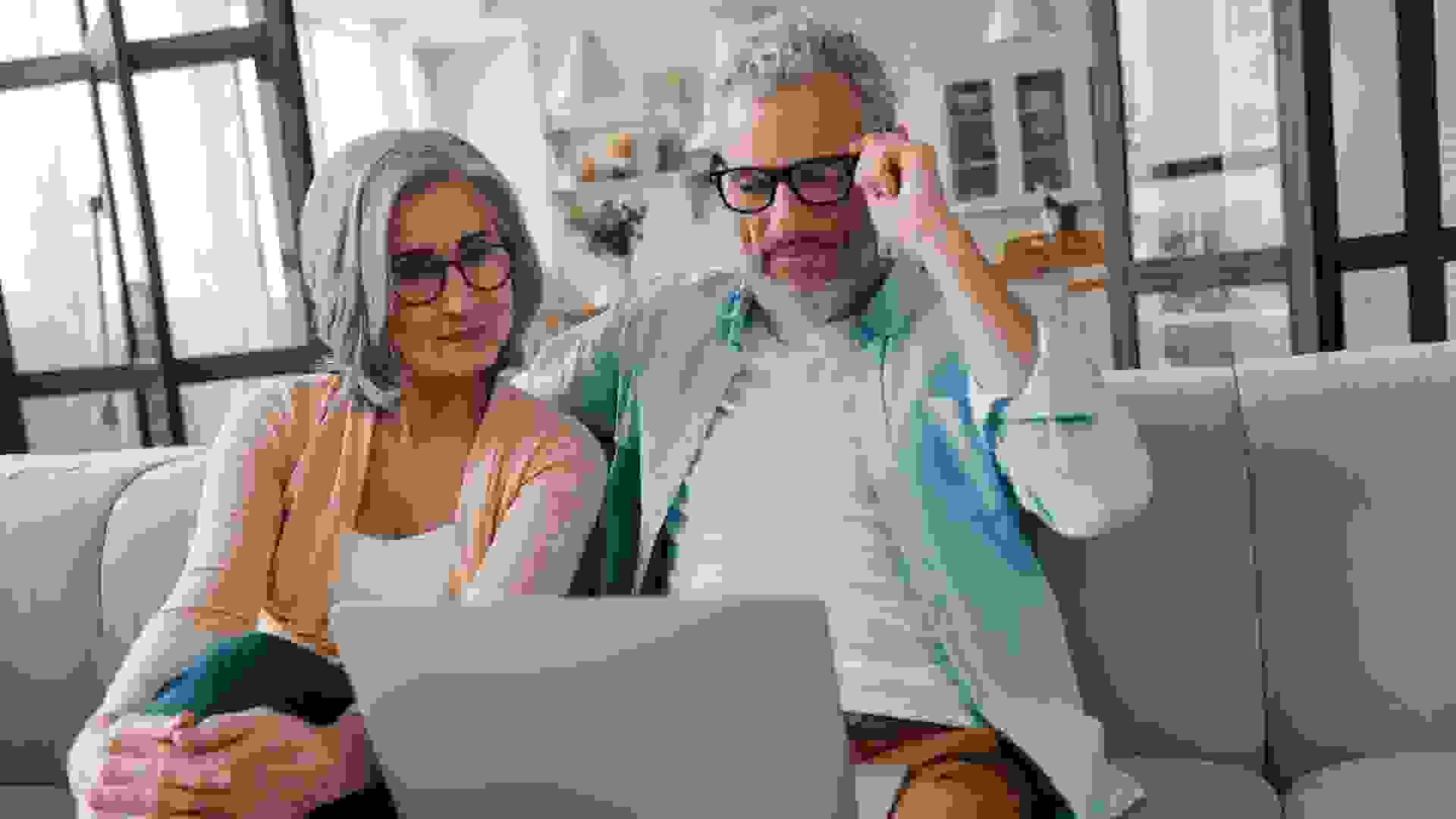 Your retirement benefit amount depends on how much you've earned over your lifetime at jobs for which you paid Social Security taxes — and the age at which you claim. You can claim Social Security…
READ MORE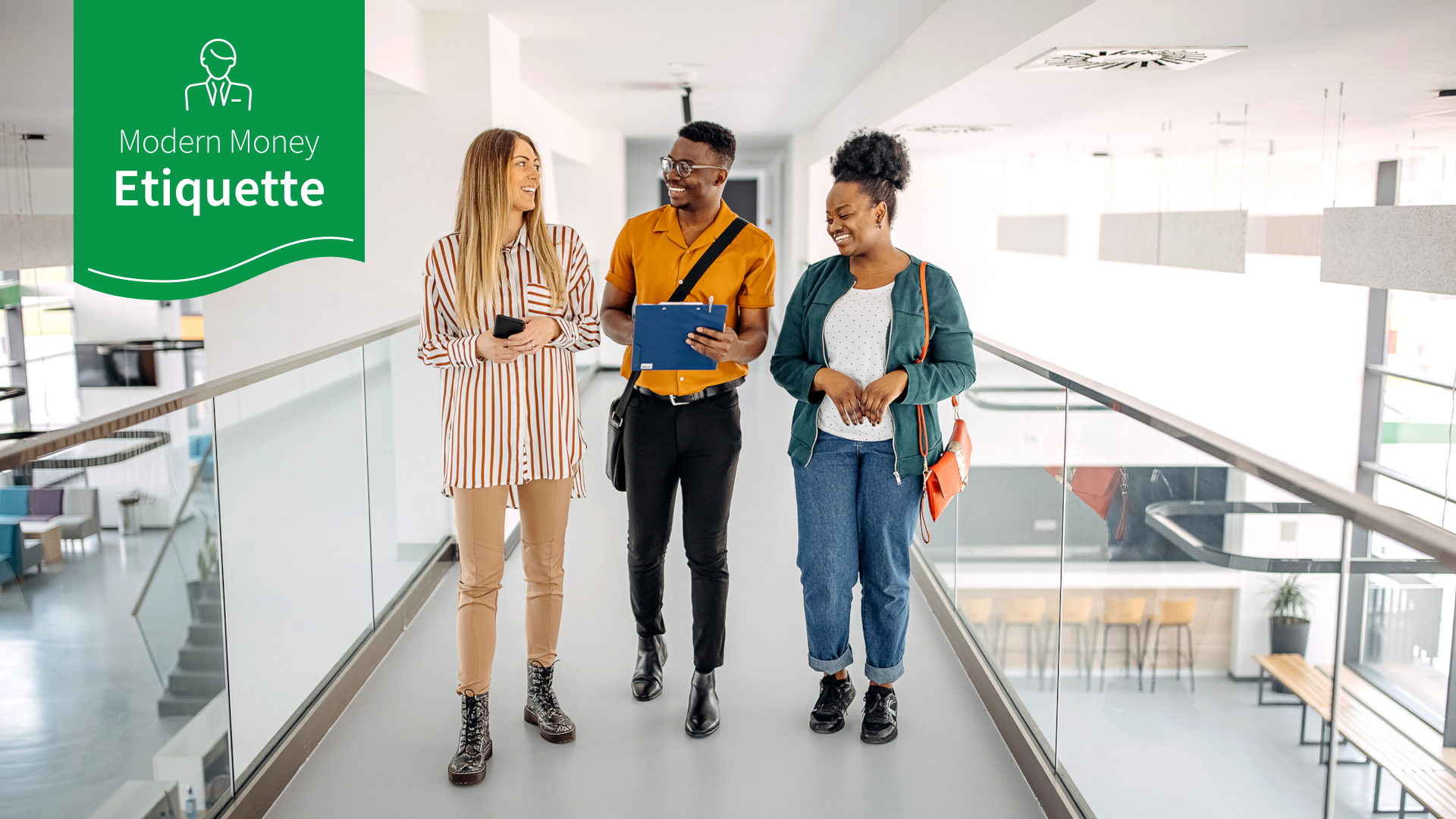 There has been an increasing push for pay transparency recently, notably to reduce gender pay inequality in the workplace. However, a new GOBankingRates survey found that not everyone is comfortable…
READ MORE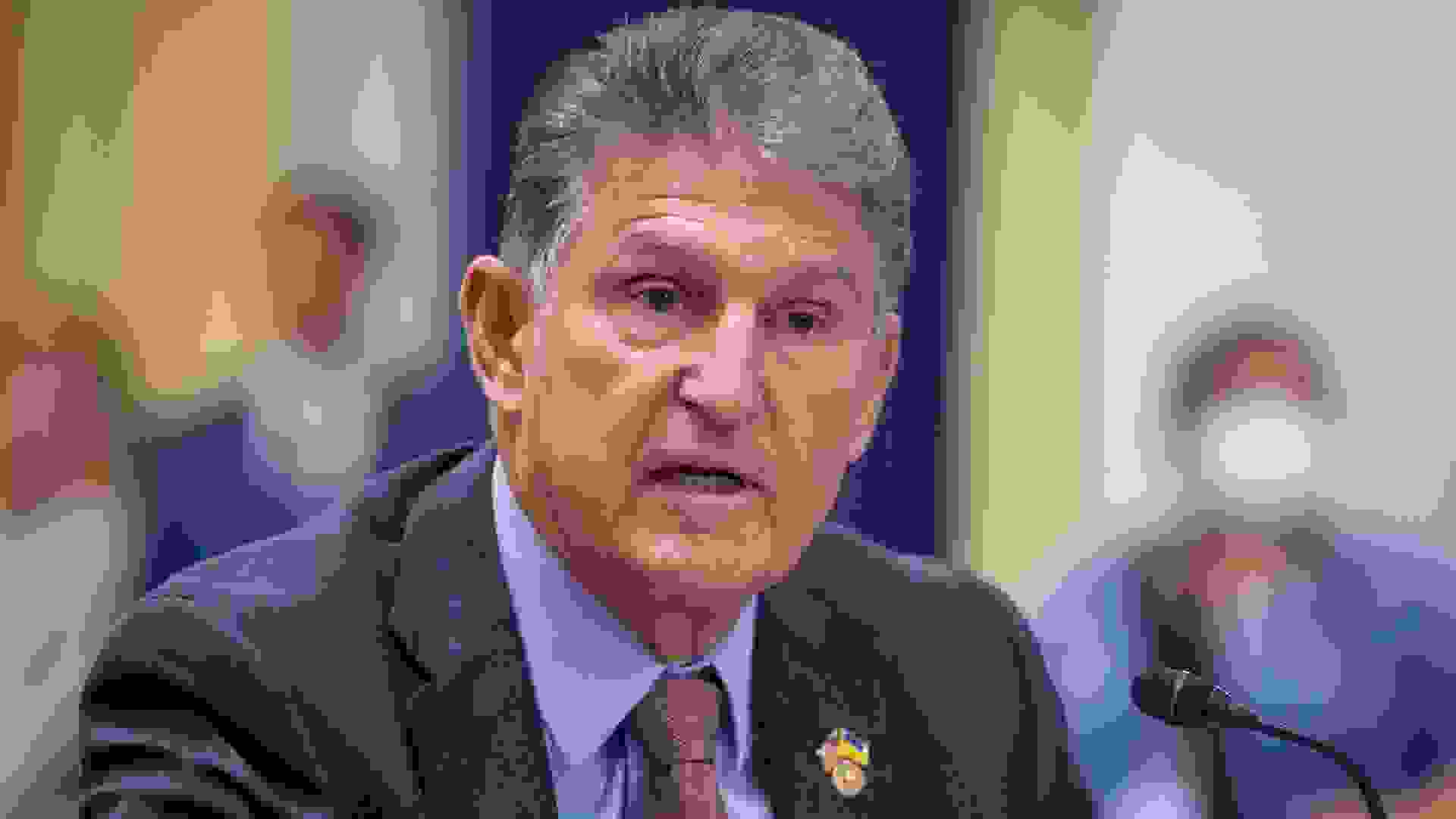 The House signed the Inflation Reduction Act of 2022 into law on Friday. The extensive bill is targeted at fighting climate change, slashing the national deficit and lowering the price of prescription…
READ MORE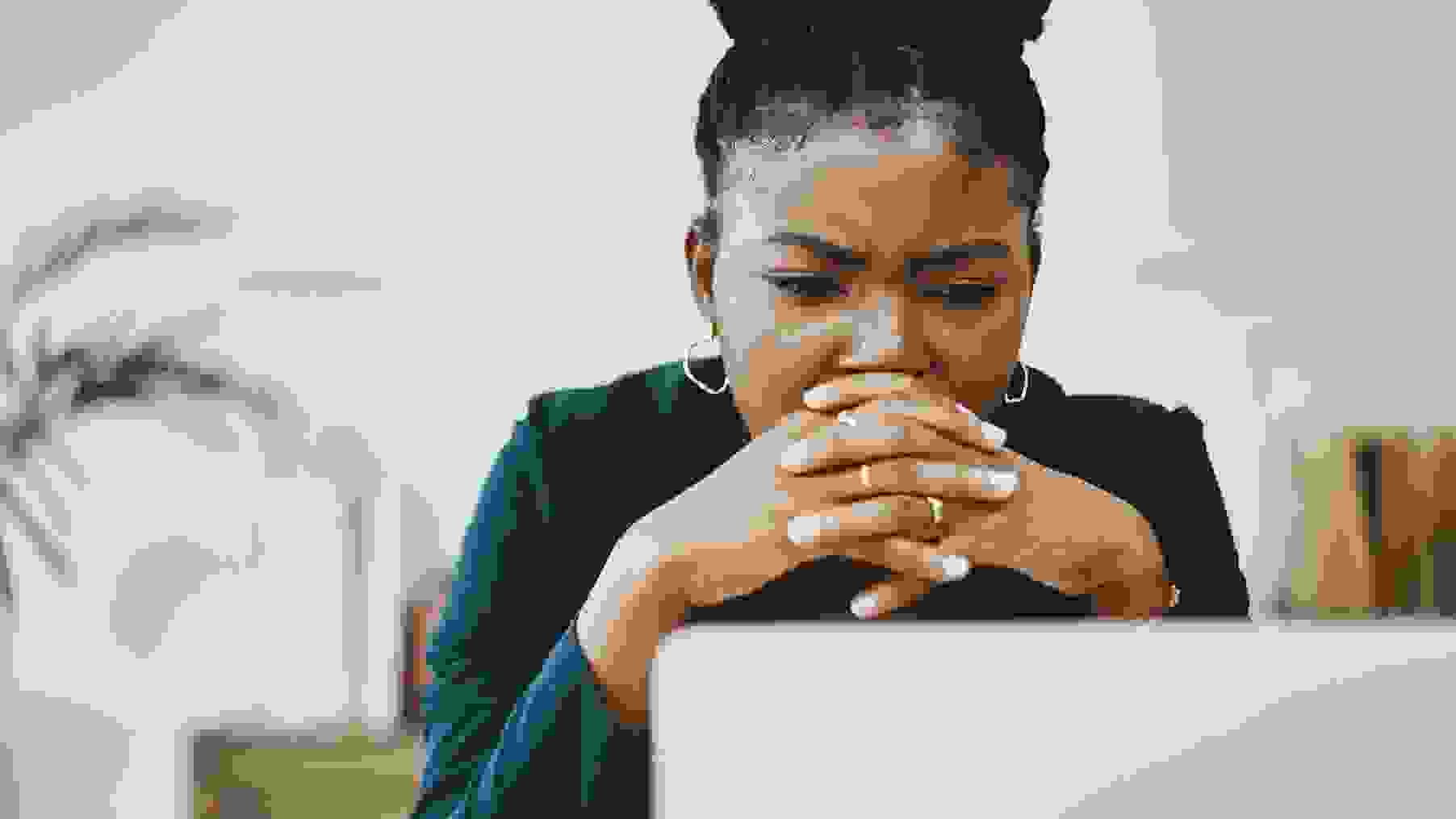 Women tend to live longer than men, on average, according to the Social Security Administration. Yet, they earn less than men over their lifetime. That leads to women receiving 81% of the amount men…
READ MORE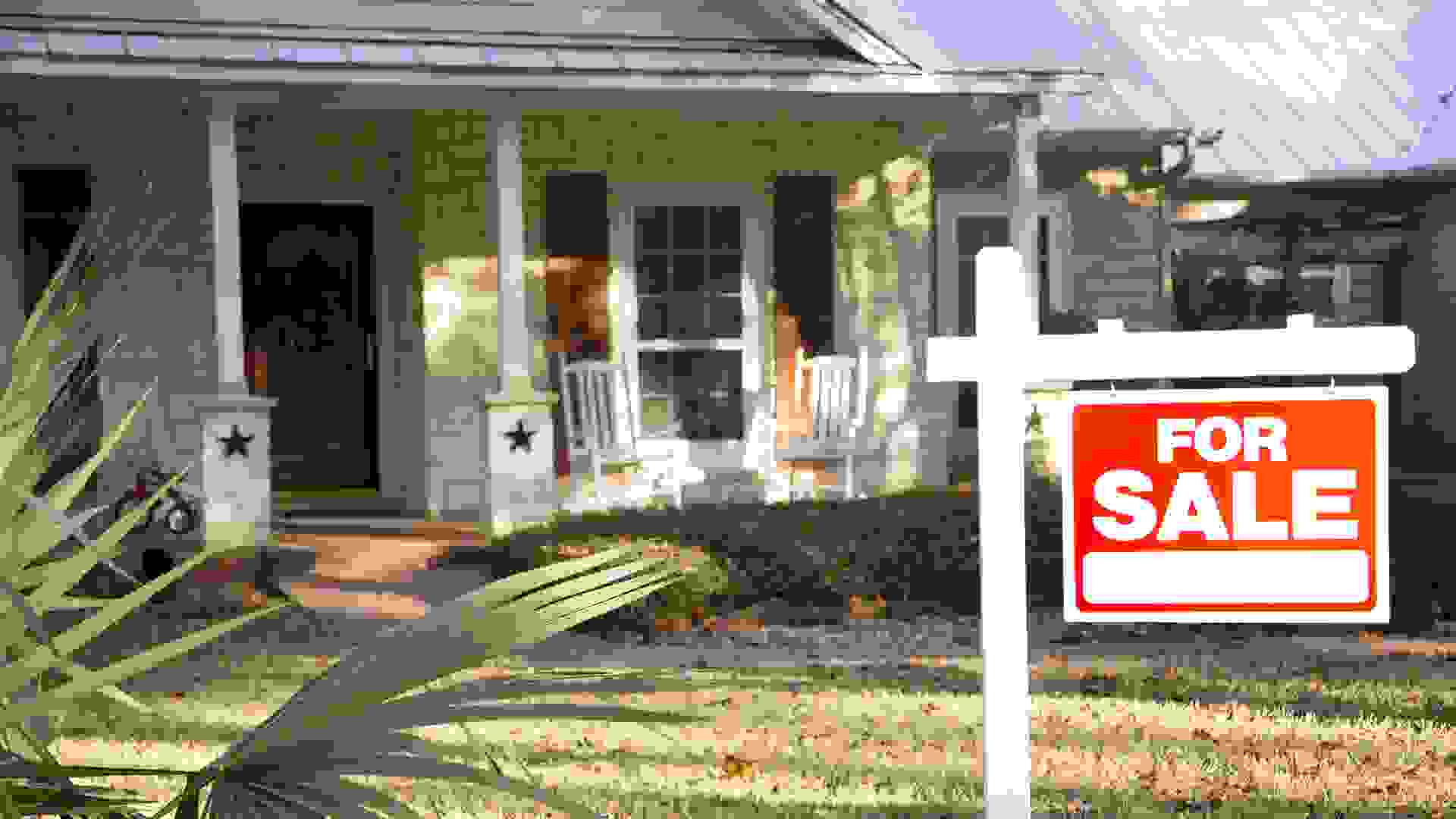 It seems U.S. prices in 2022 can't avoid comparisons to the 1980s. Overall inflation is running at its highest level since 1981, and the cost of buying a home has reached its highest point since 1989,…
READ MORE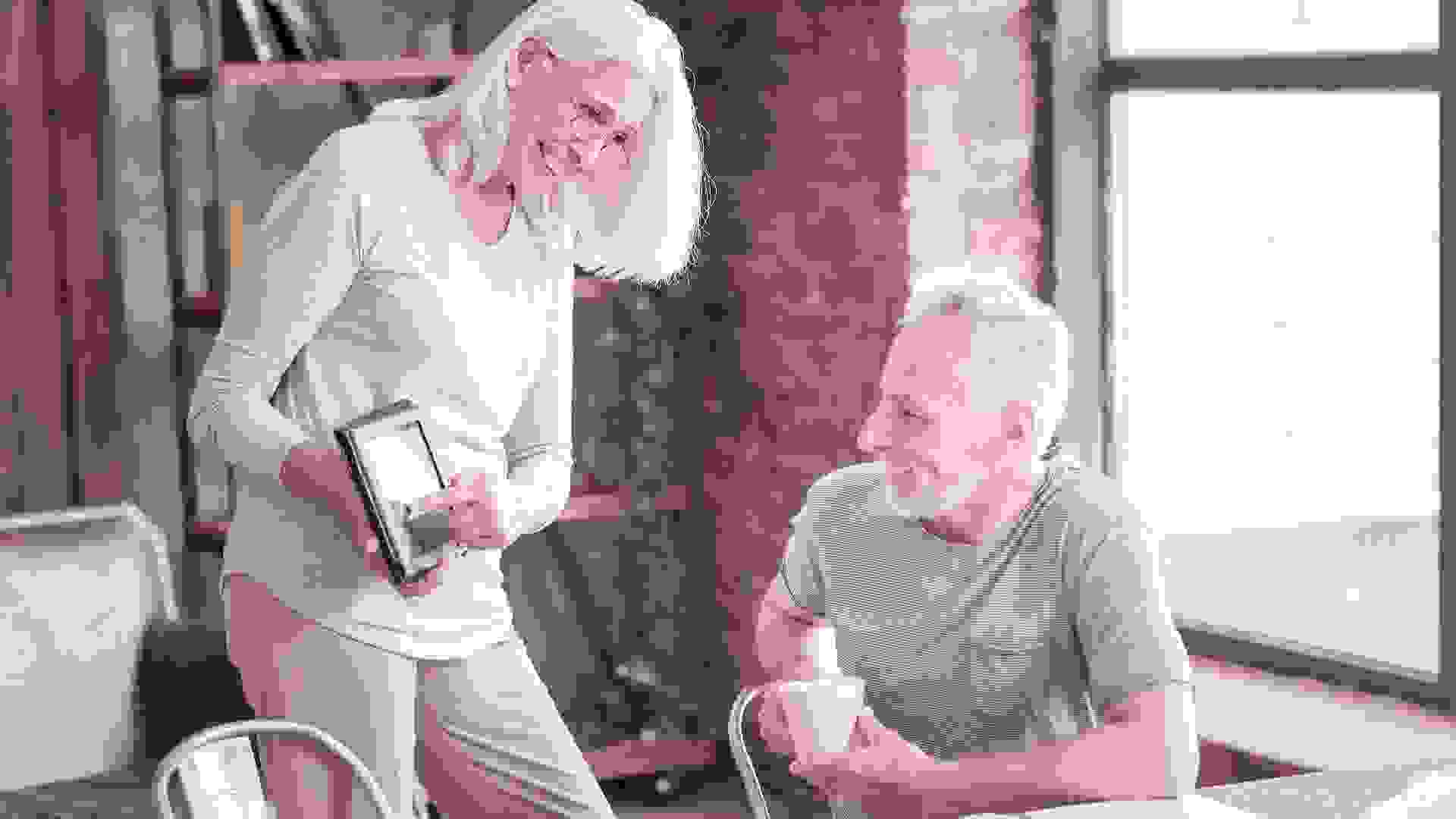 Social Security checks are scheduled to go out in early August. Rising inflation has pushed the Social Security cost-of-living increase to 5.9% for 2022, the largest in nearly 40 years, and it's…
READ MORE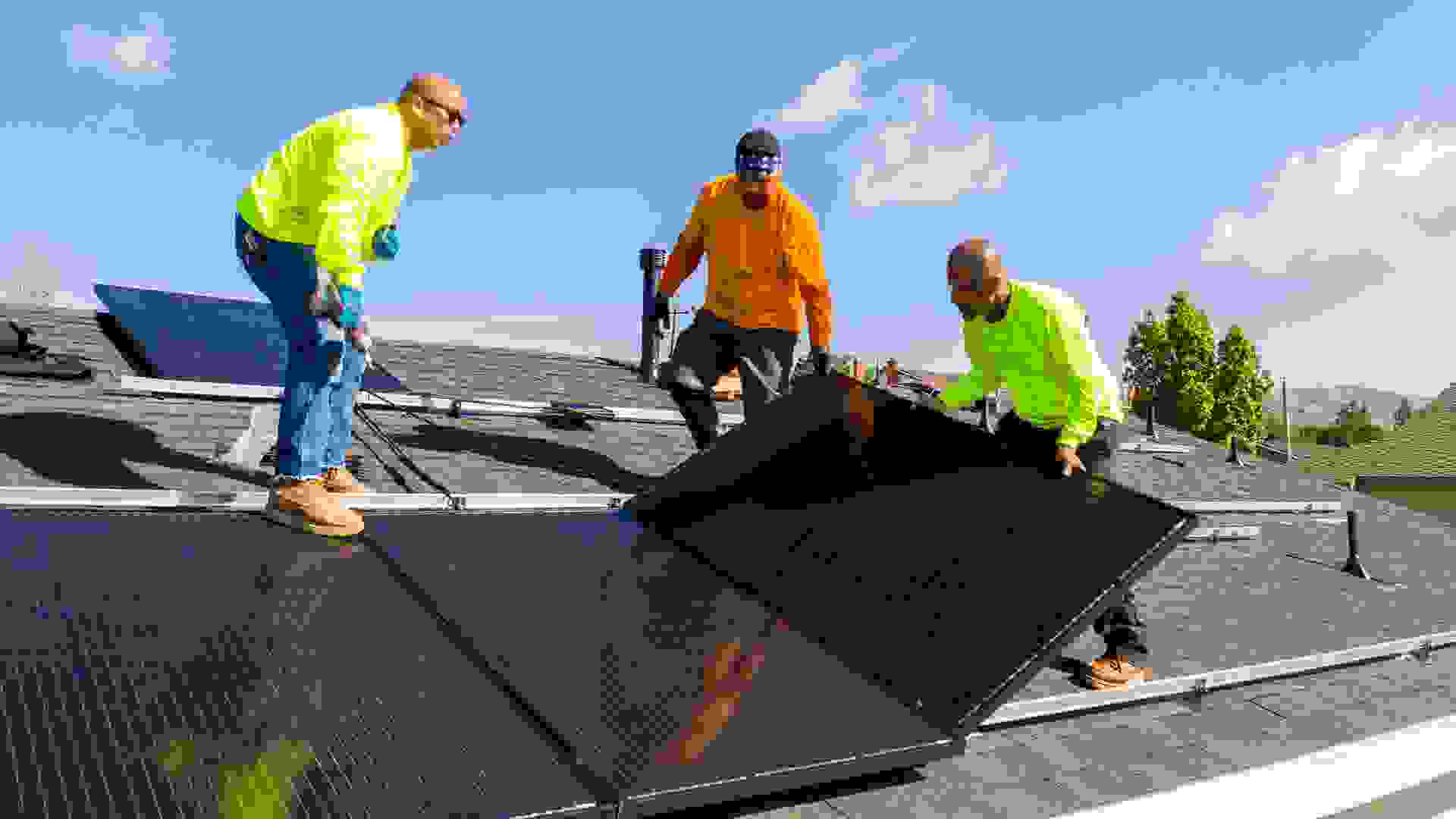 Although it is called the Inflation Reduction Act (IRA), for many homeowners the opportunity to save money — by making their home more energy-efficient — trumps a gradual easing of inflation 10…
READ MORE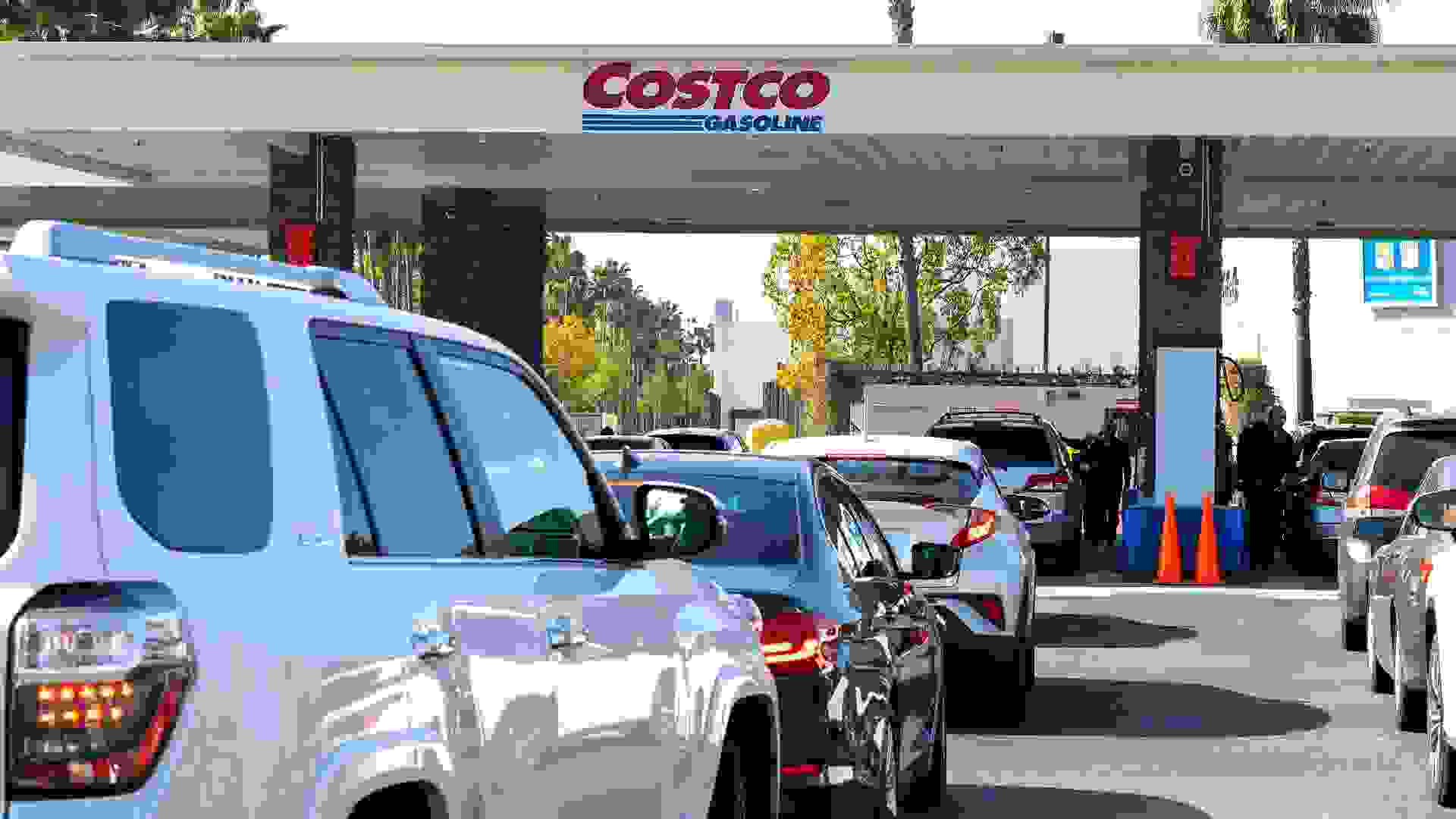 As summer winds down, gas prices are slowly starting to fall despite an economy in turmoil. See: 22 Side Gigs That Can Make You Richer Than a Full-Time JobFind: 7 Surprisingly Easy Ways To Reach Your…
READ MORE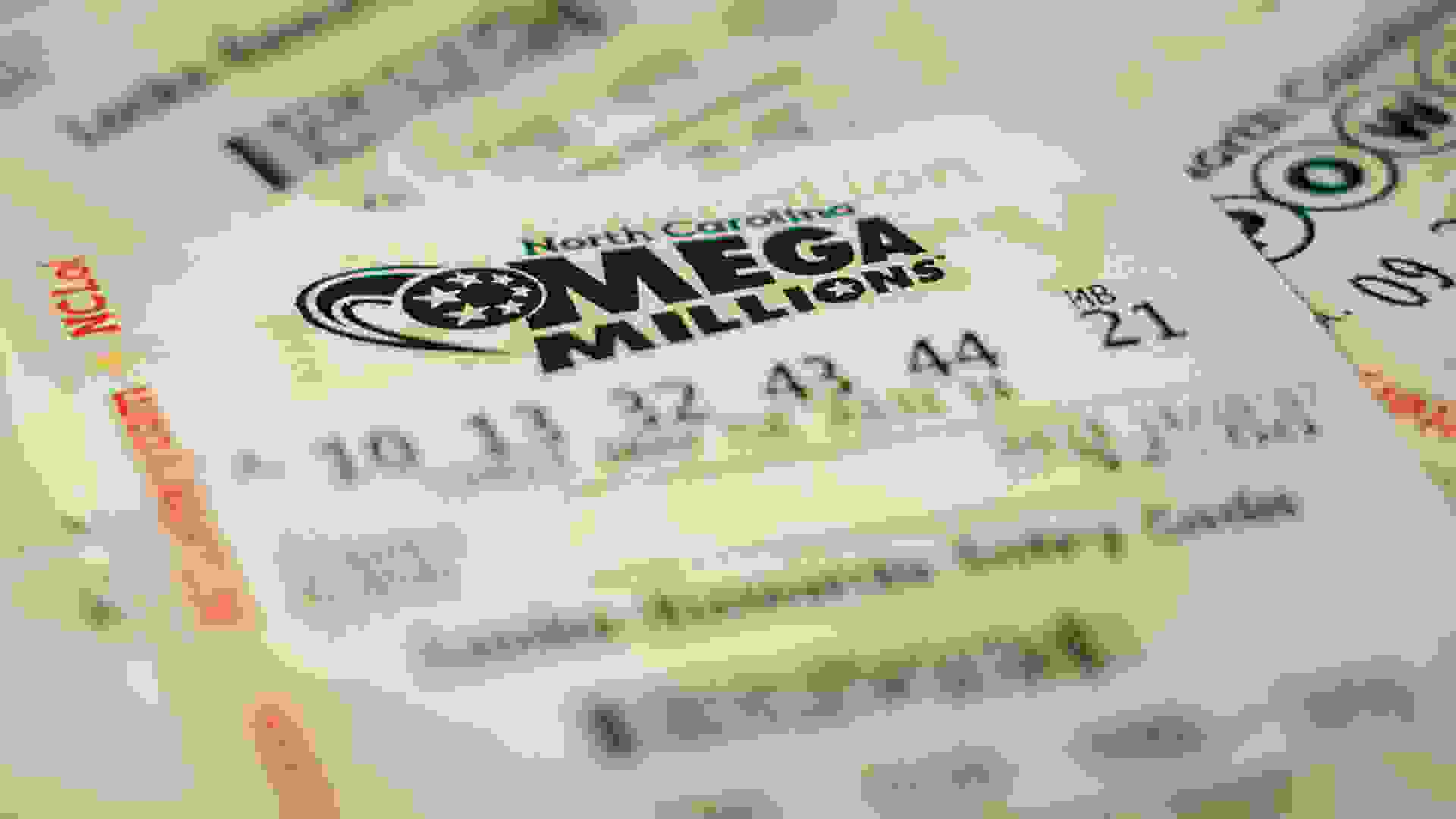 Most people dream about winning the Mega Millions or Powerball; but they should be careful what they wish for. See these 23 people who blew their winnings.
READ MORE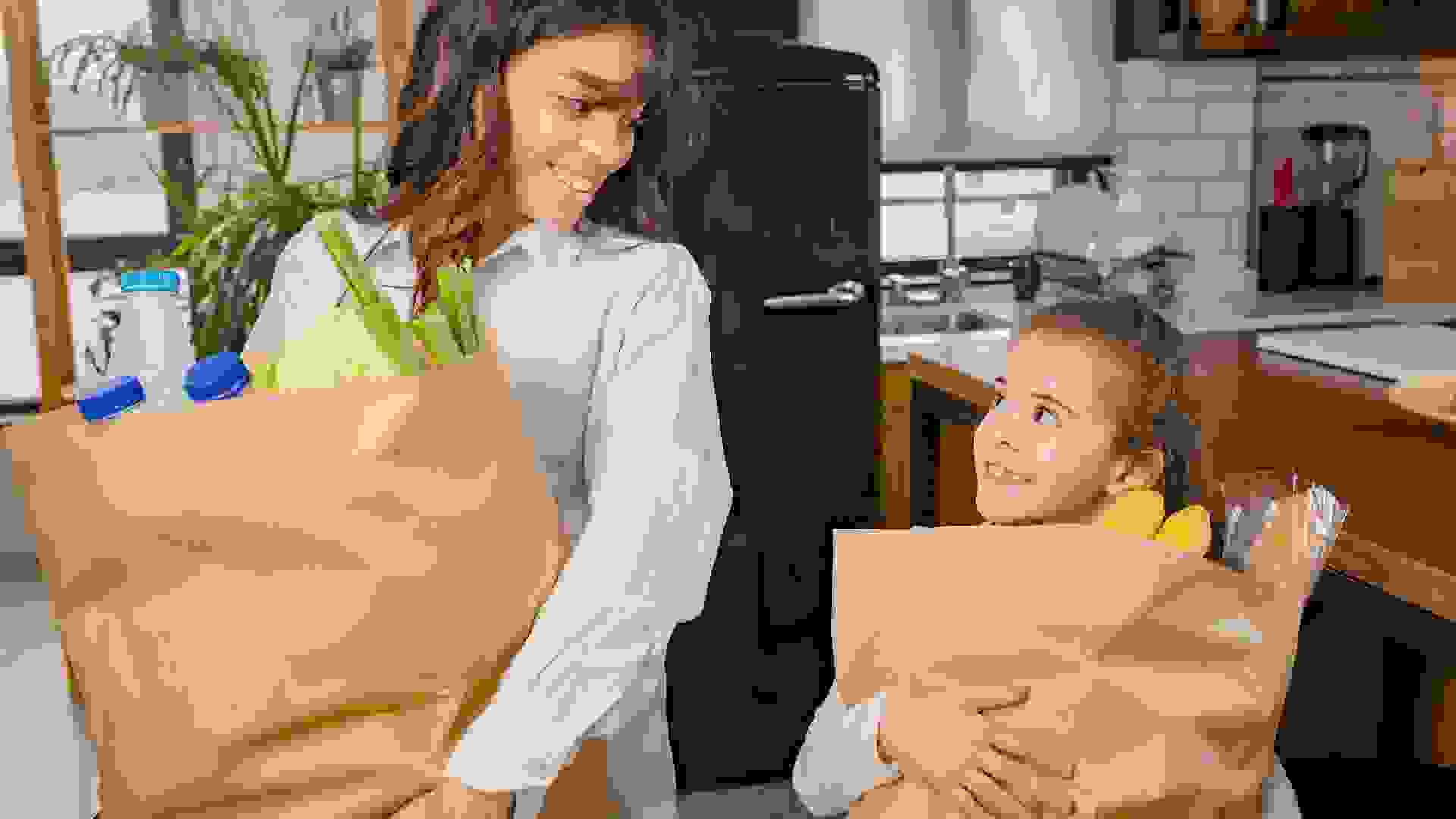 Americans who apply for federal Supplementary Nutrition Assistance Program benefits are required to meet an extended set of eligibility criteria to qualify, and one of those has to do with income….
READ MORE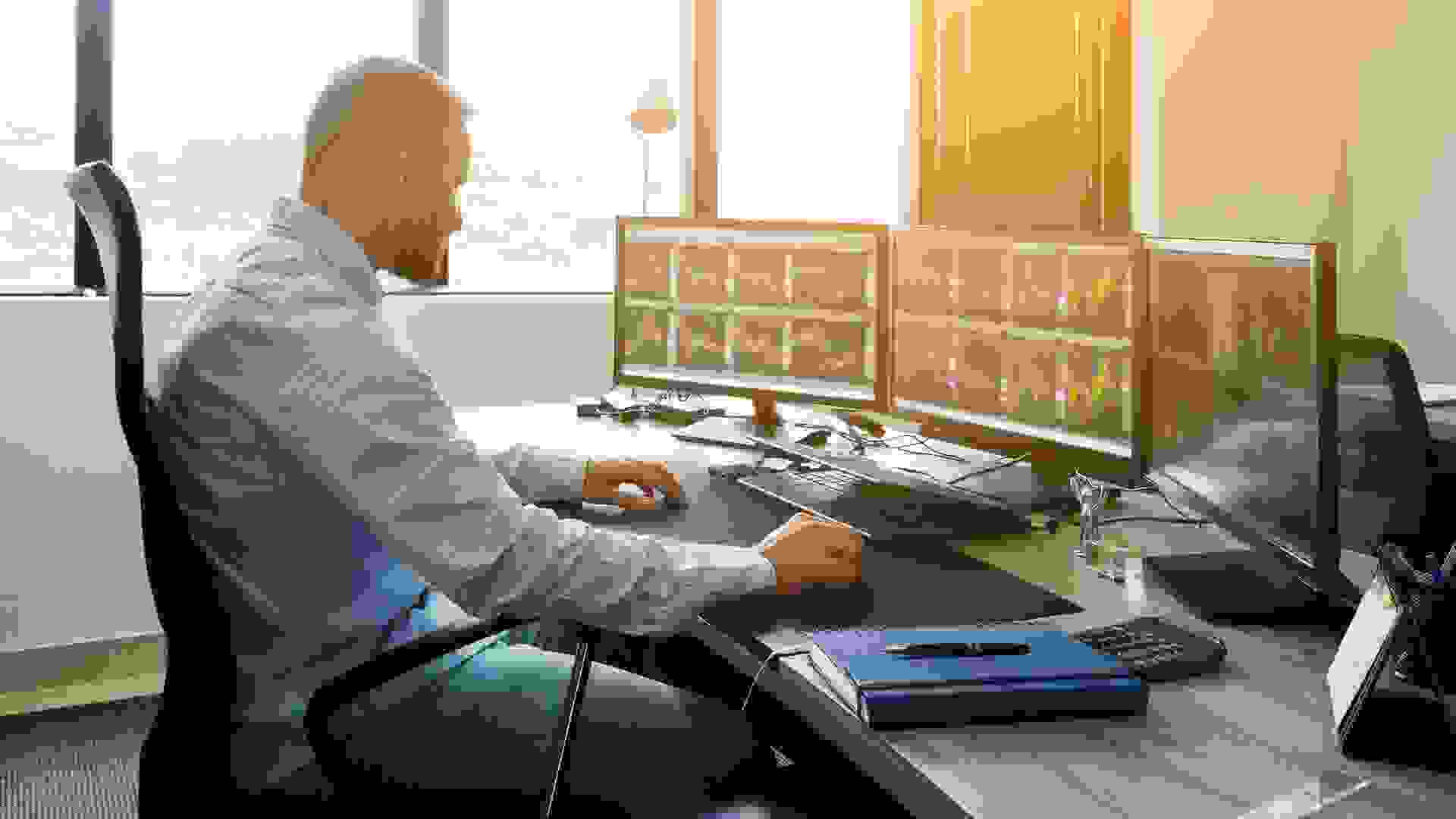 Value investors may be looking at a good year in 2022. With the Federal Reserve implementing a series of rate hikes meant to tame rising inflation, the stock market is anticipating a choppy year, at…
READ MORE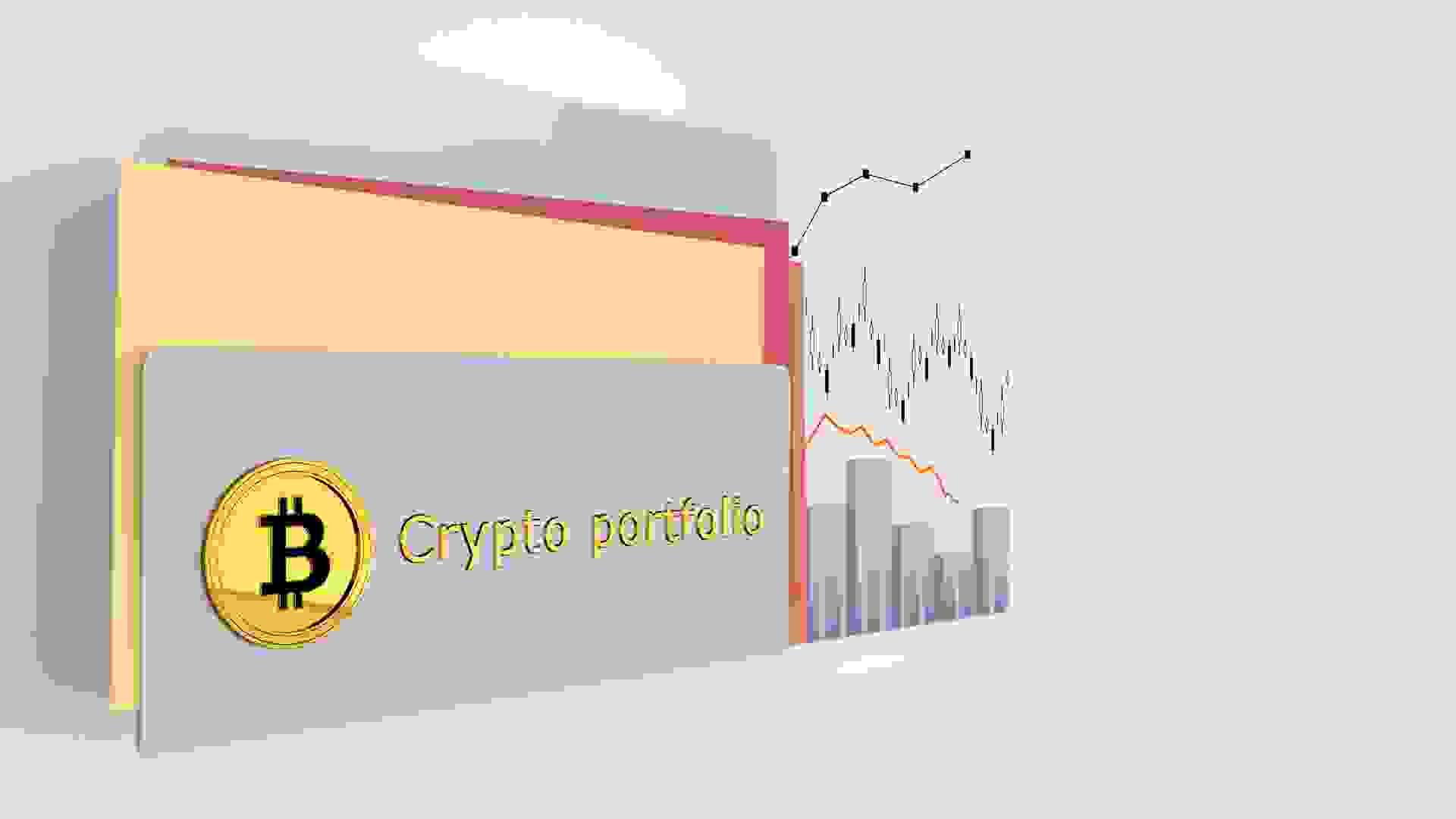 Shiba inu might have seen a faltering in its price recently, but it has managed to attract investors. Discover if shiba inu crypto is worth the investment.
READ MORE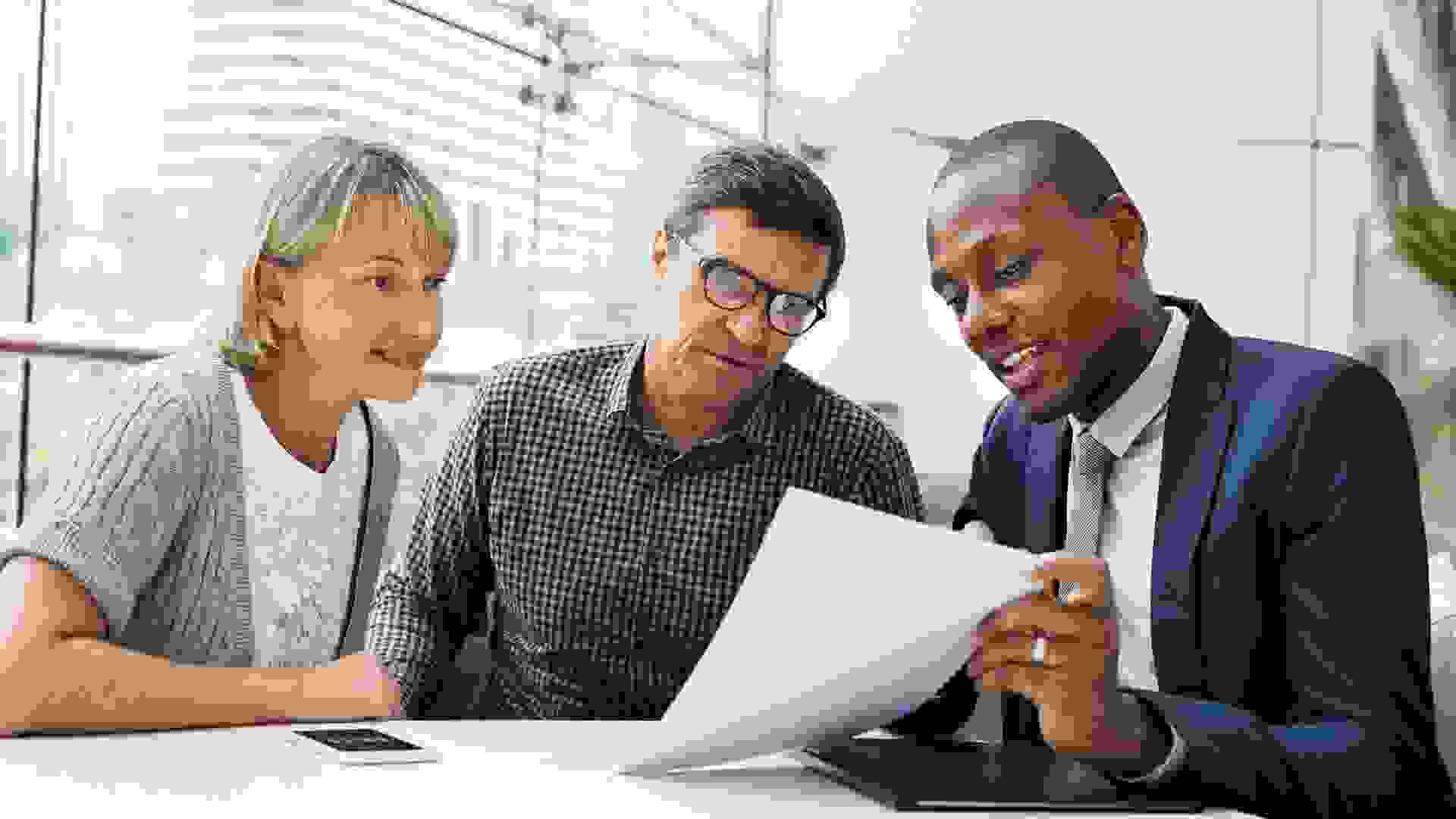 When you retire and start collecting Social Security benefits, the amount of monthly income you get from the program depends on a number of factors, from the amount of money you earned during your…
READ MORE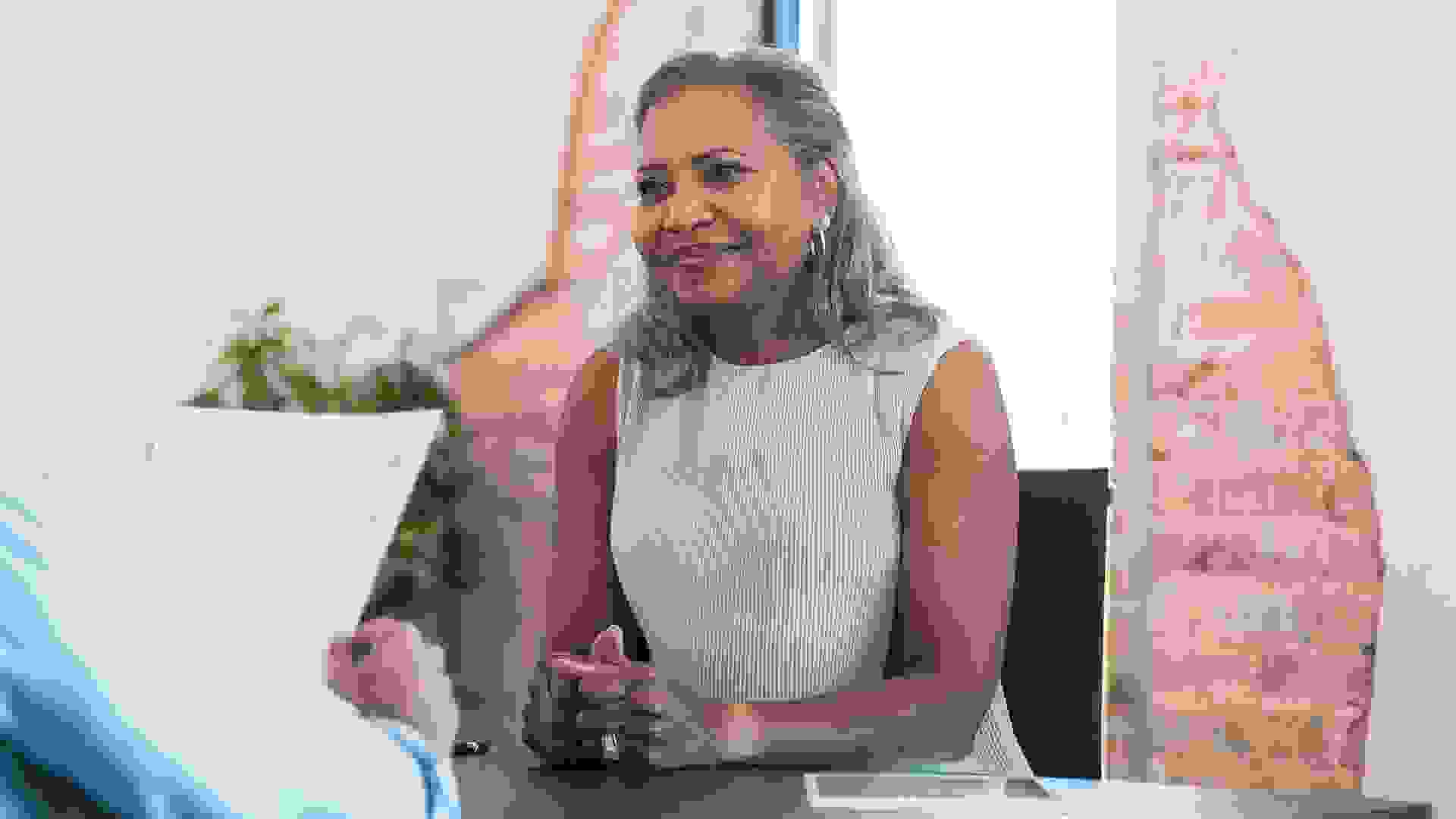 Ageism in the workplace is becoming a hot topic lately — especially as more and more Americans are choosing to work longer, as GOBankingRates previously reported. This choice is often made out of…
READ MORE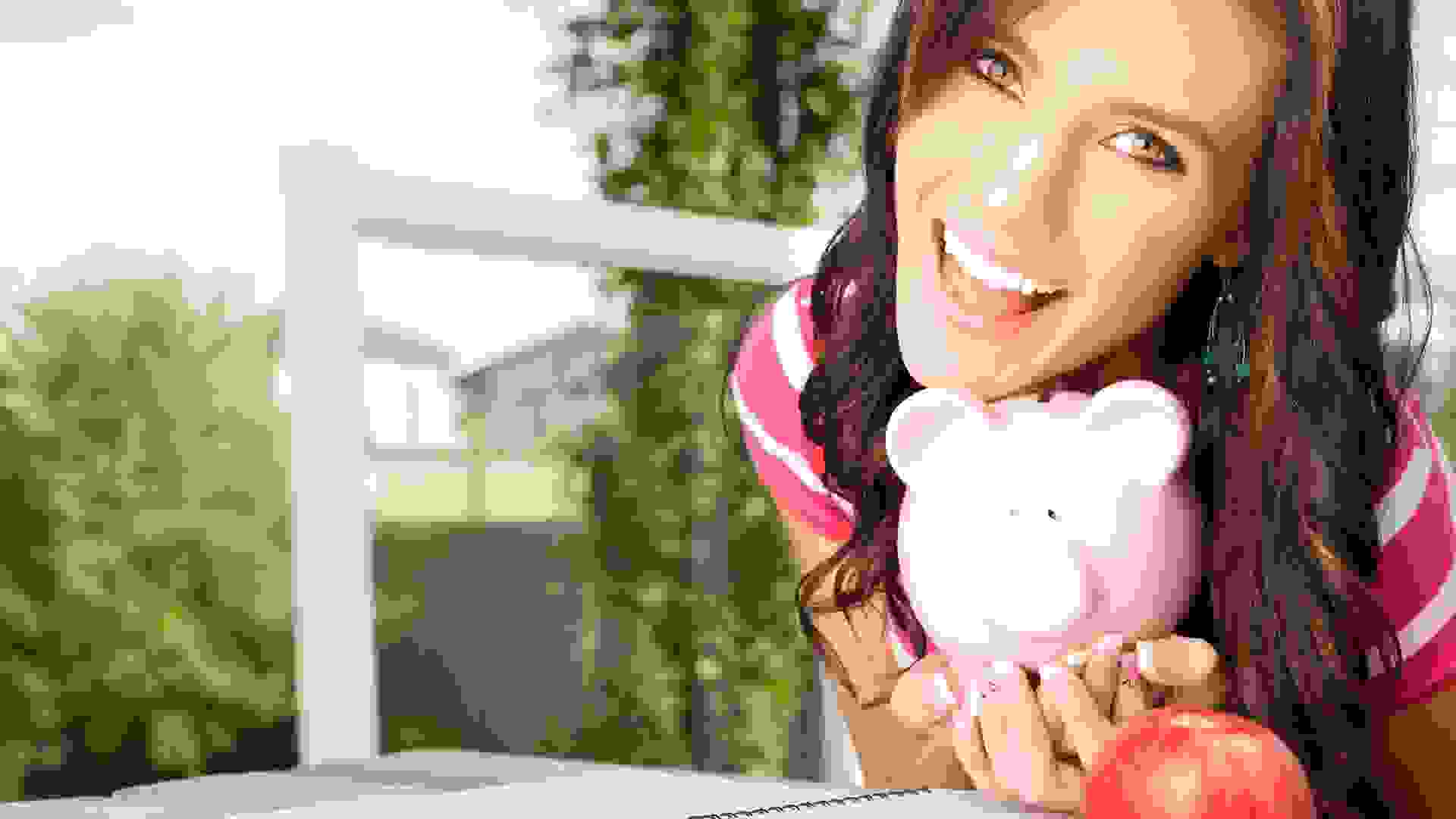 While America collectively holds its breath to see if President Joe Biden will extend student loan forbearances past the approaching August 31 deadline, the IRS is reminding college students (and…
READ MORE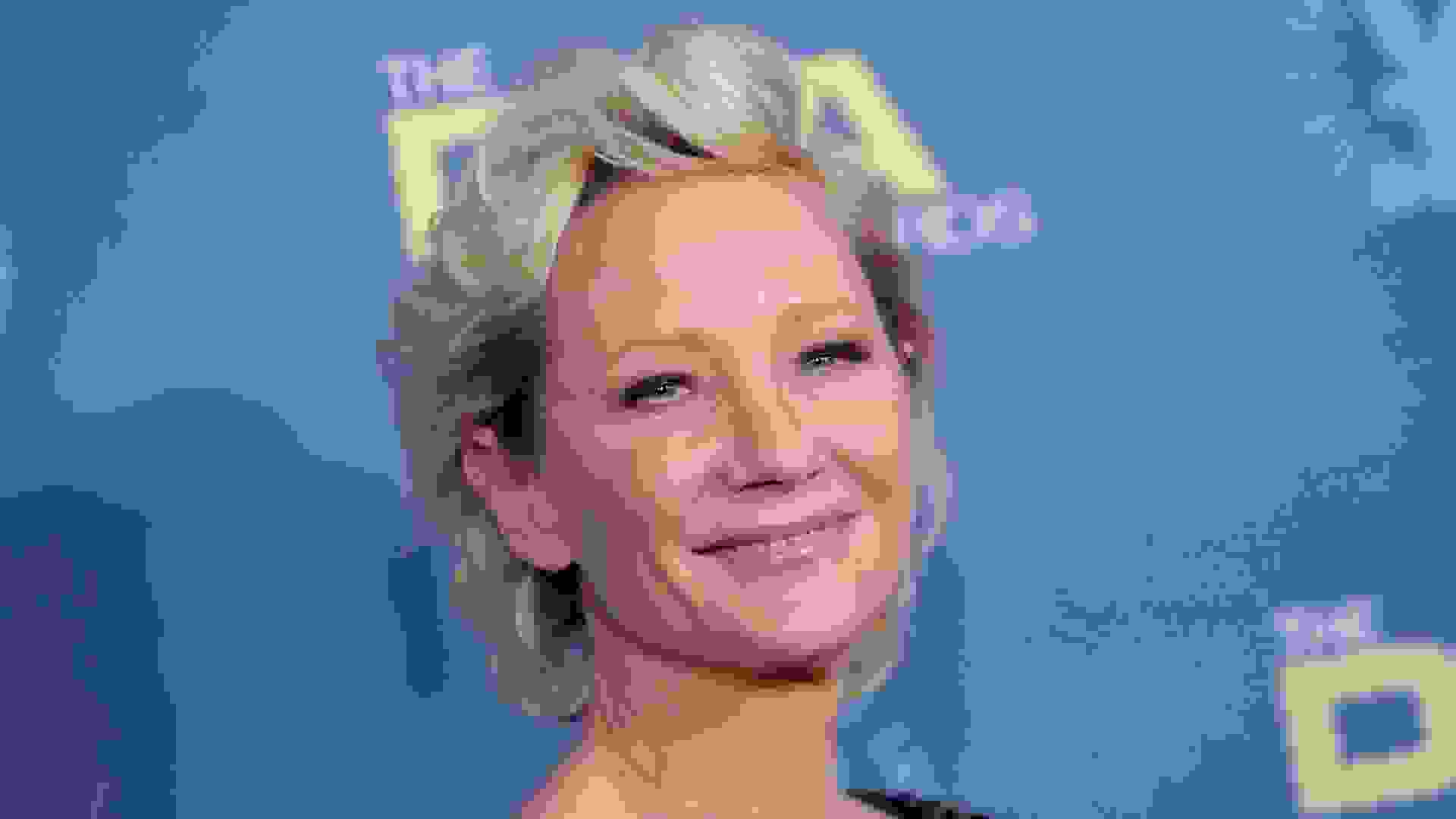 Anne Heche, 53, was an American actress, producer, writer and director involved in a devastating car accident on Aug. 5. It was reported by The Daily Mail on Aug. 12 that she had succumbed to her…
READ MORE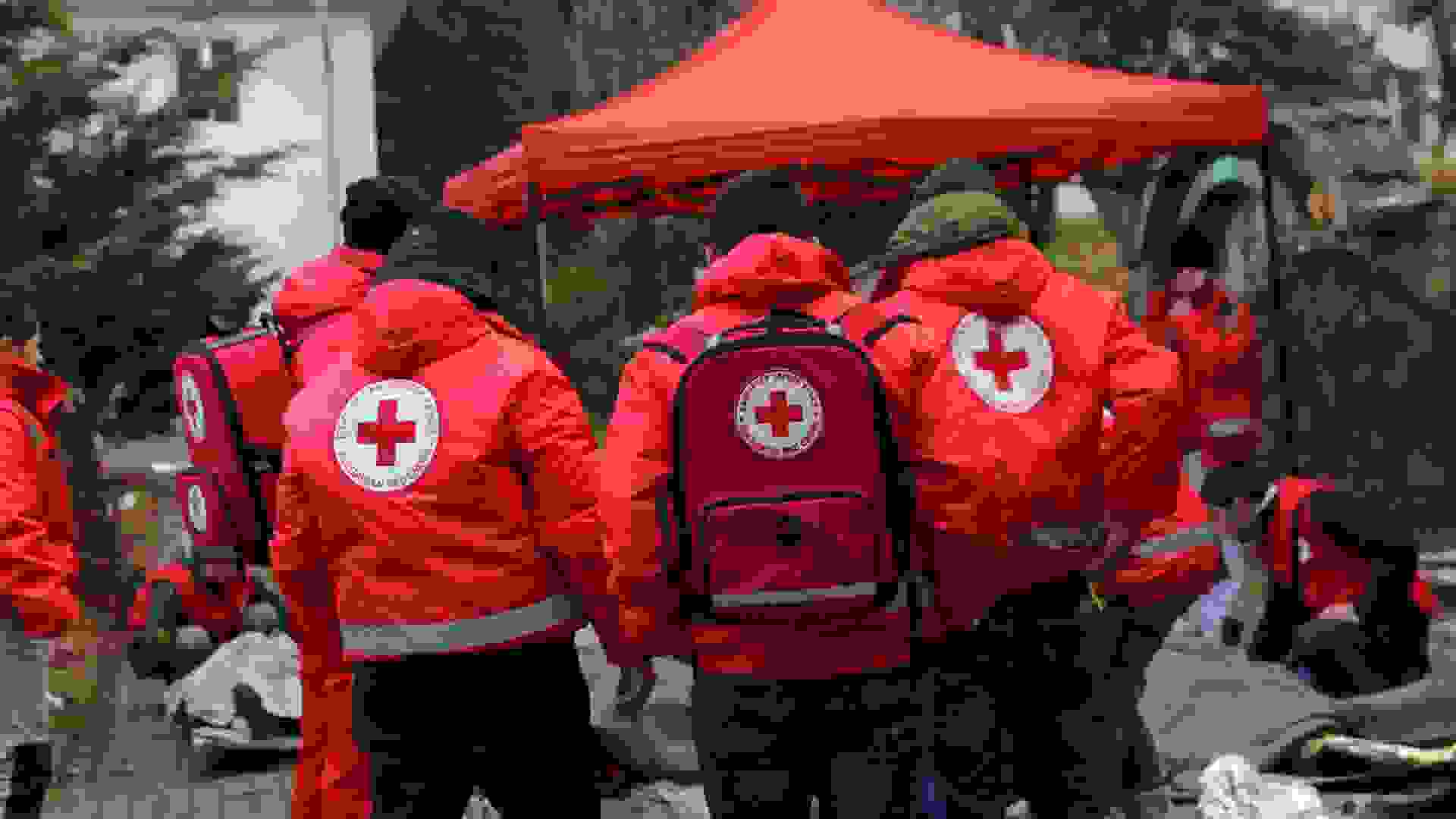 During a state of emergency — a situation which allows a government to assume exceptional powers and create policies for the safety and protection of its citizens — having access to information,…
READ MORE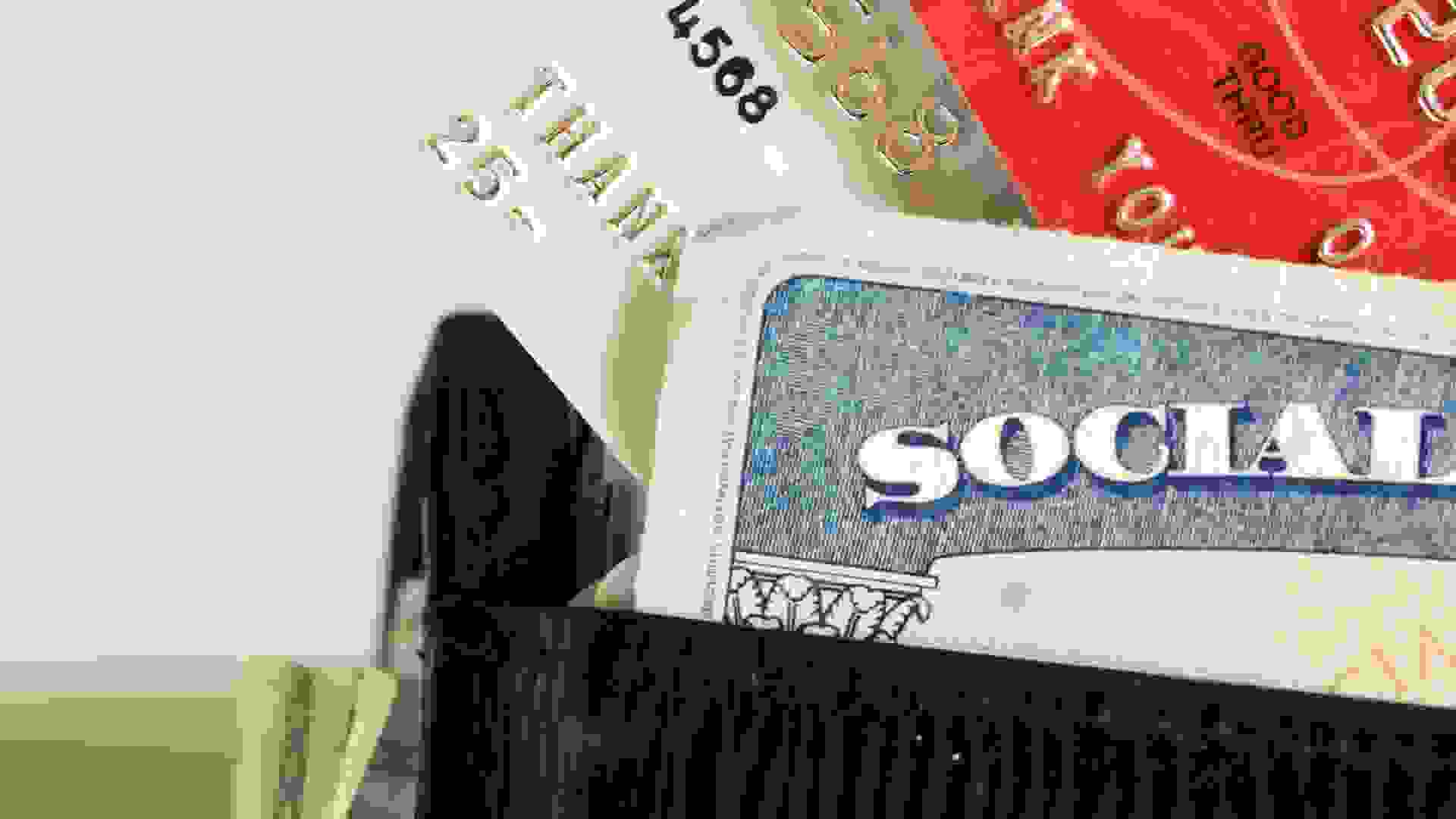 Your Social Security number (SSN) is one of the most important pieces of personal information you have. Not only does your unique nine-digit number enable you to receive benefits from the Social…
READ MORE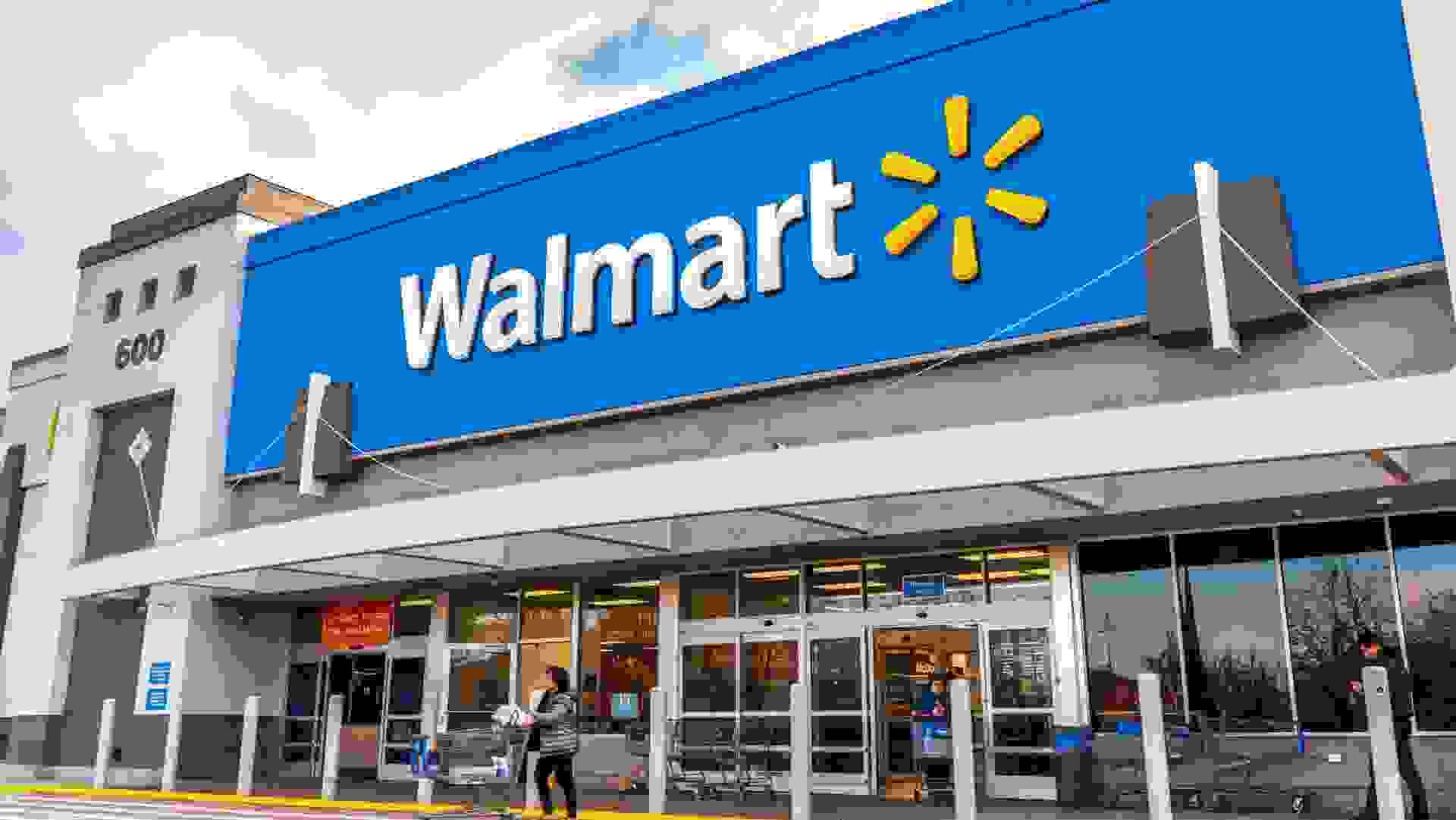 Walmart is looking to add a streaming service to its Walmart+ membership program. Sources told The New York Times that in a meeting with major media companies — including Paramount (Paramount+),…
READ MORE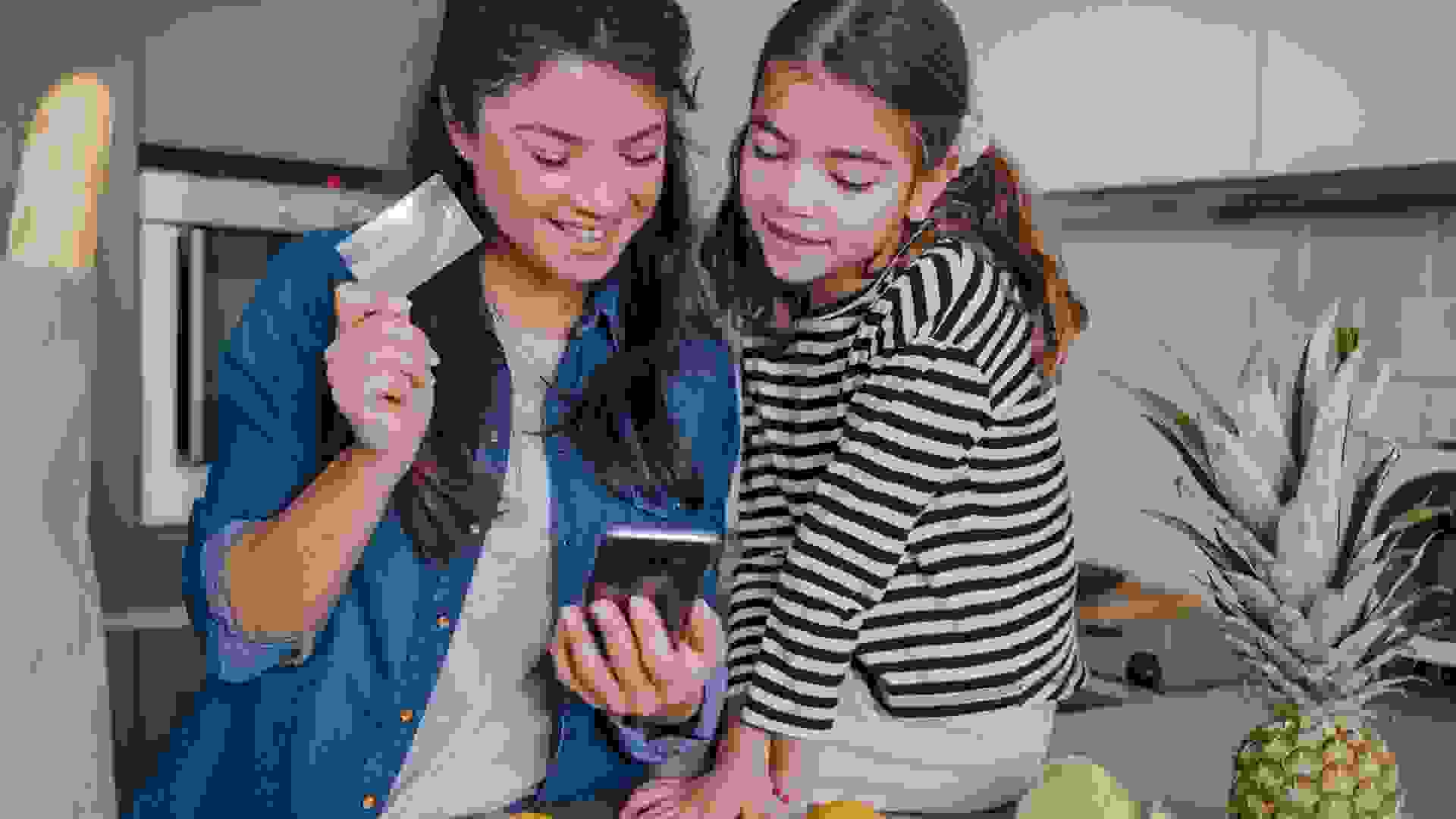 Americans who qualify for Supplemental Nutrition Assistance Program benefits have no shortage of food stores to choose from. Most major grocery chains accept SNAP payments using an electronic benefits…
READ MORE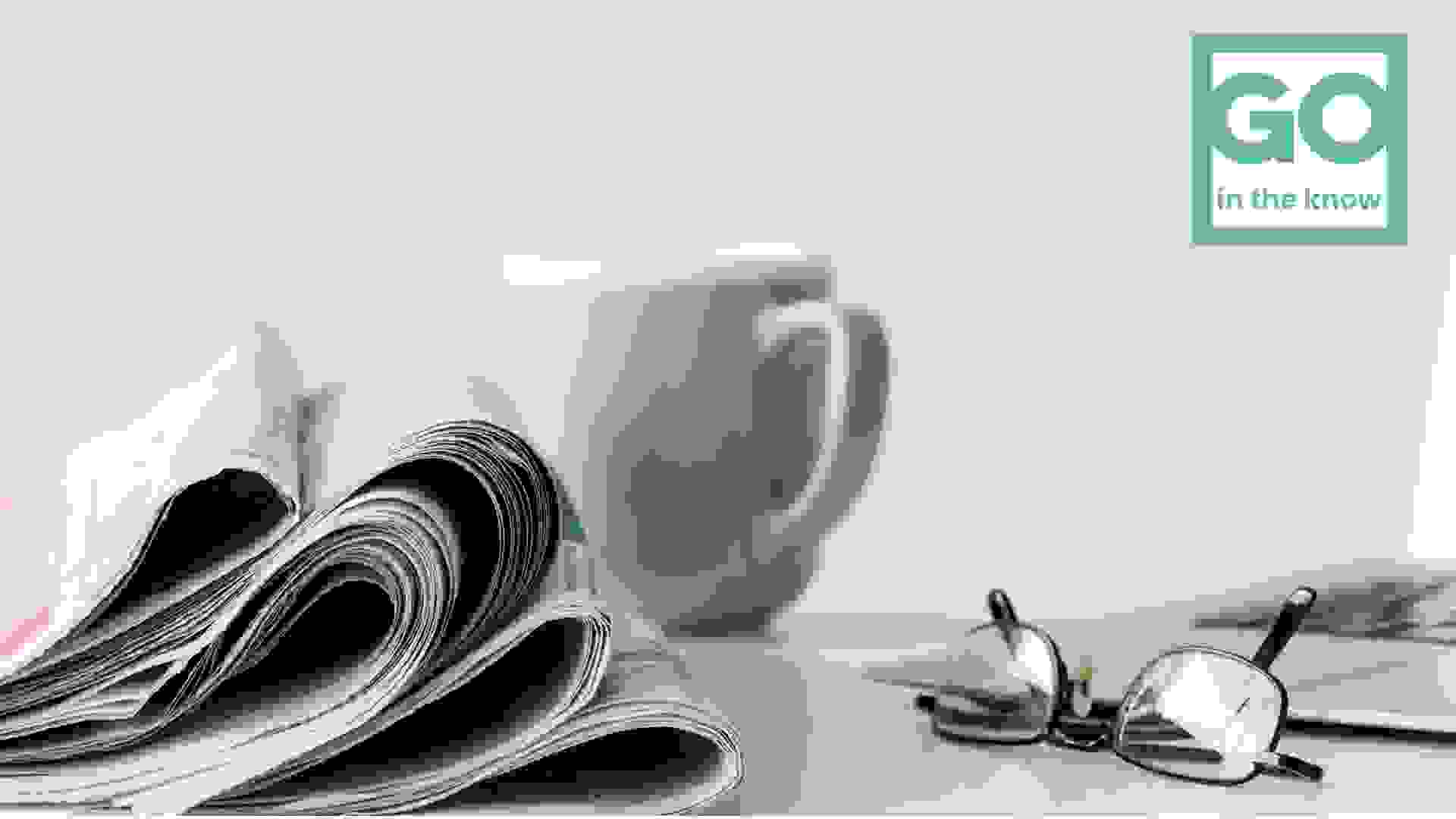 It's Friday and National Vinyl Record Day. Sounds good to us! Before you jam out this weekend, make time to get caught up on today's top financial stories. The Big Lead: Can I Change My Name on My…
READ MORE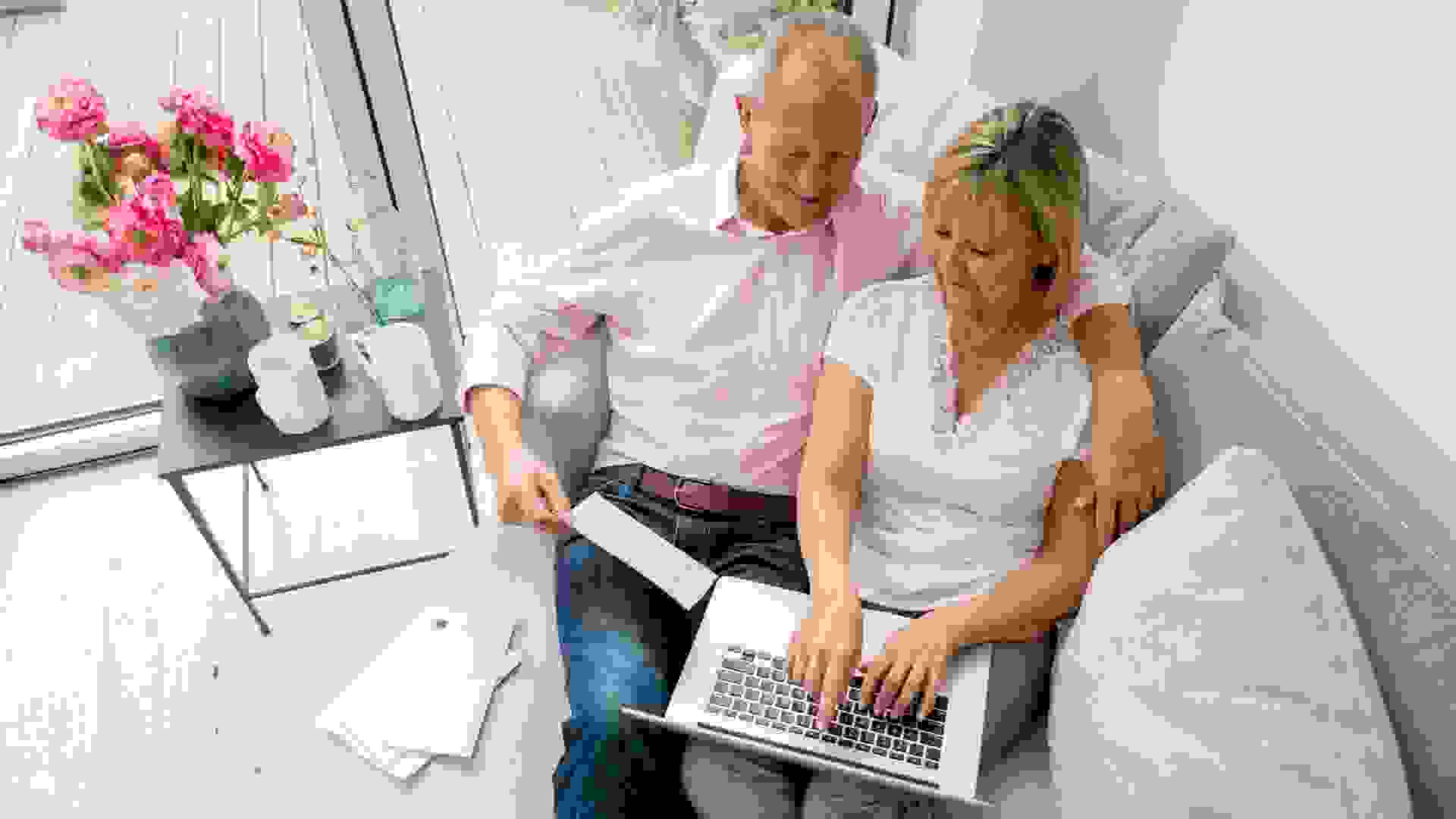 Inflation started to cool down in July, but a non-profit advocacy group still said that it anticipates the highest Social Security cost-of living-adjustment (COLA) since 1981. See: Consumer Price…
READ MORE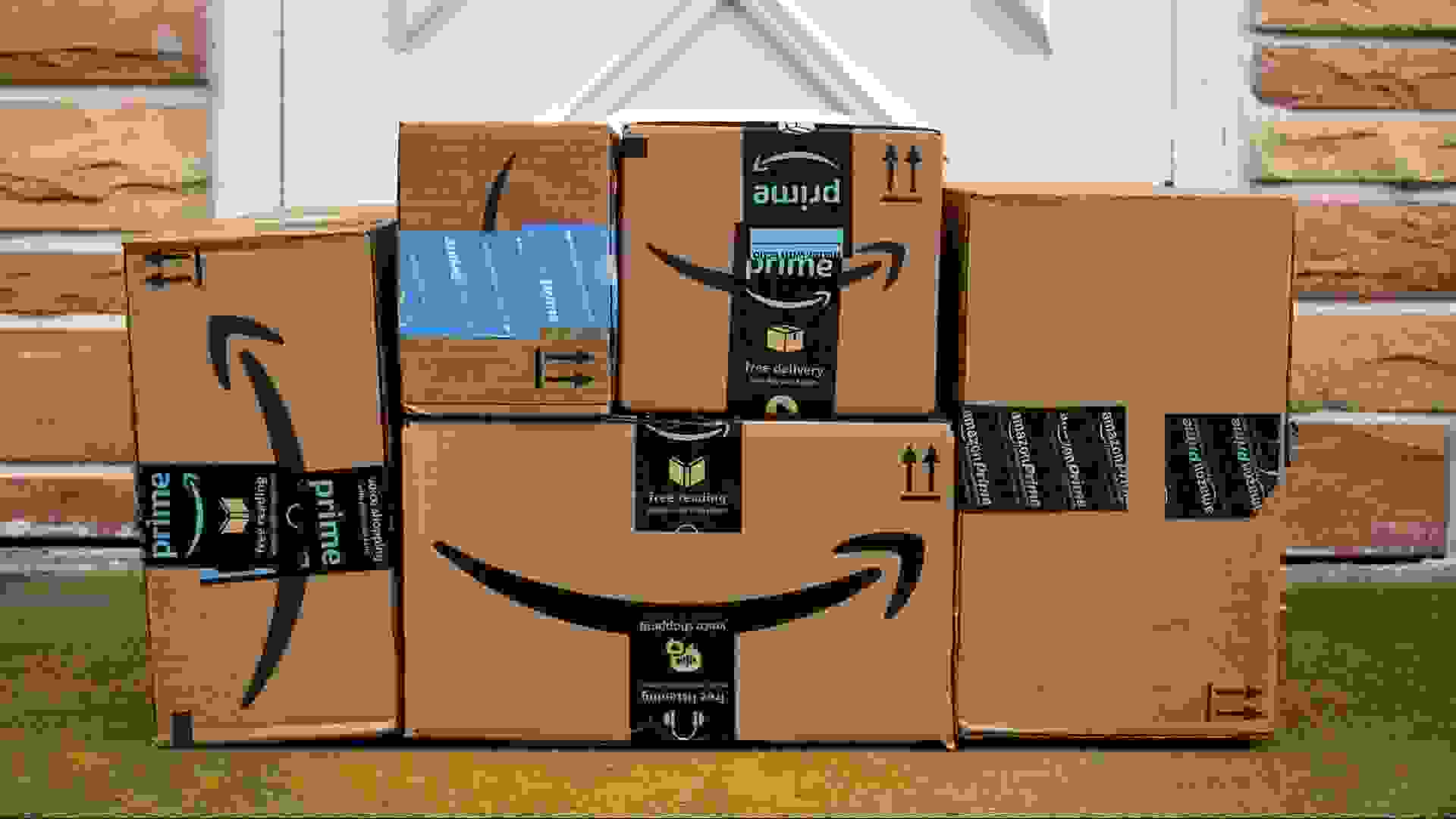 Even after raising its annual regular price for Amazon Prime service by $20, Amazon offers ways for certain customers to save money. Shoppers who are recipients of SNAP and SNAP EBT Cash benefits (or…
READ MORE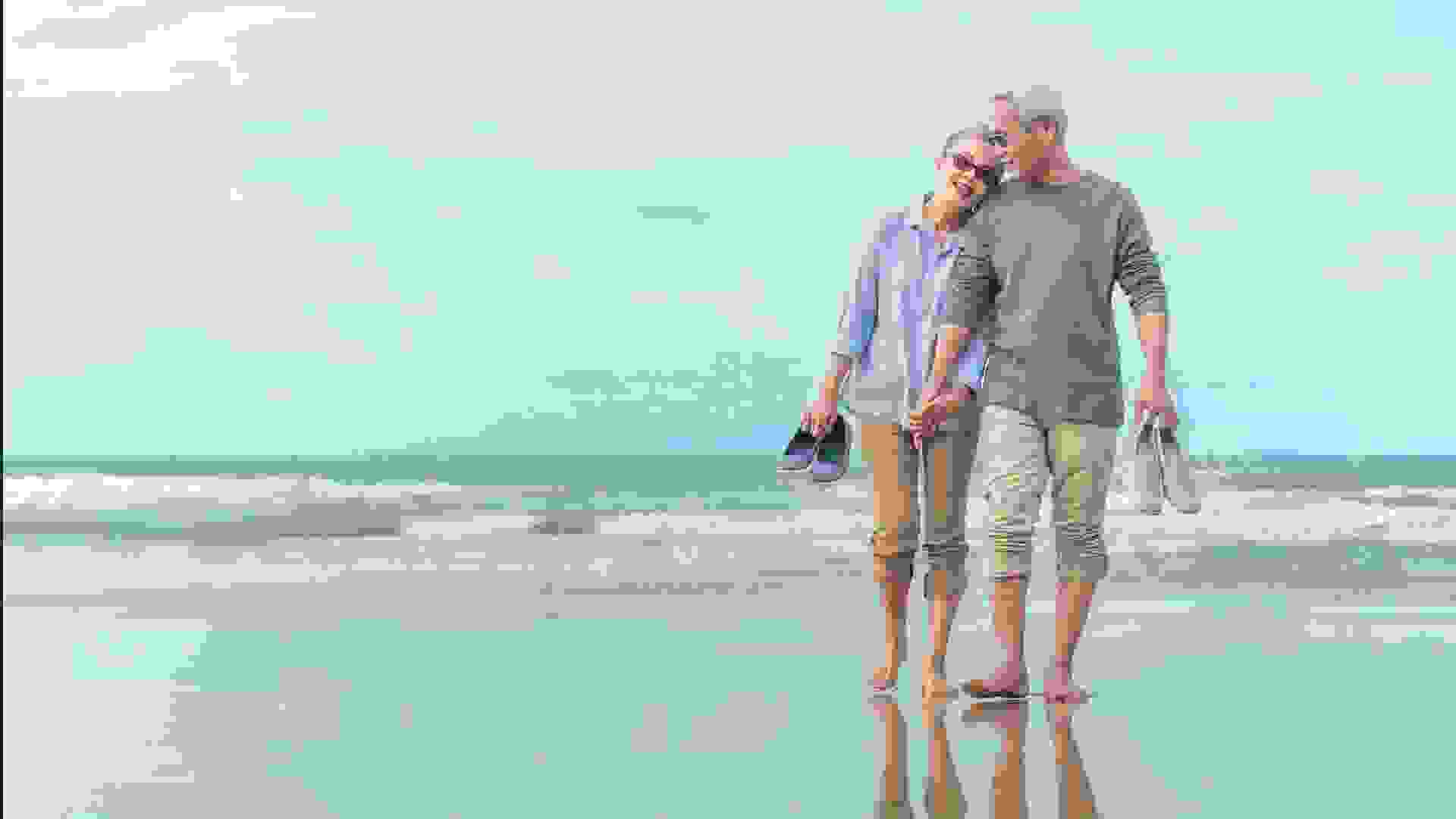 American citizens who live overseas and start missing the good old USA can always count on one thing to keep them in touch with their homeland: the taxes they owe to Uncle Sam — including Social…
READ MORE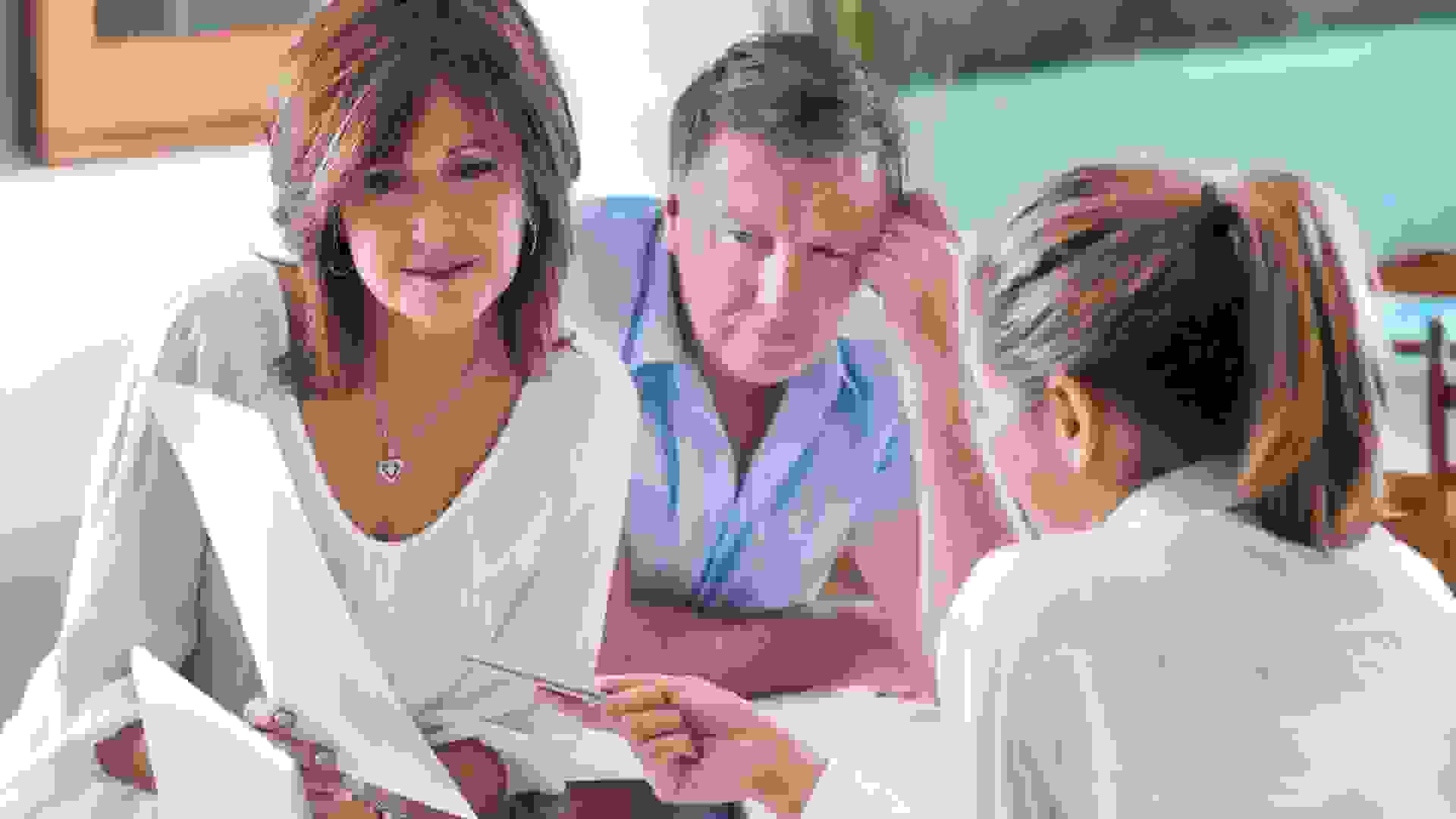 Every person takes a different life path. You hear of older or retired individuals getting married or enrolling in college all the time. Age doesn't preclude enjoying the perks of home ownership,…
READ MORE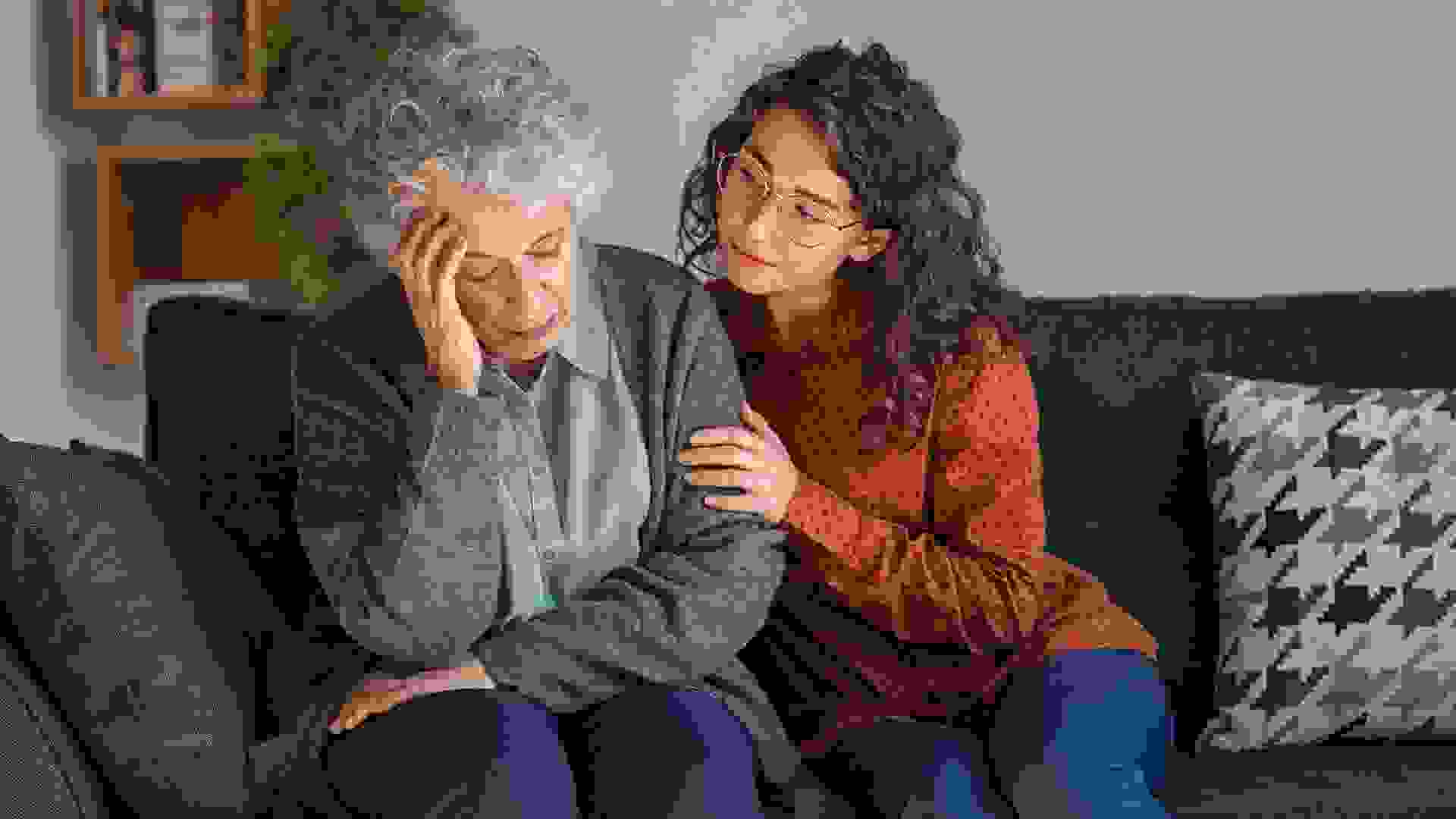 It is common for adult children to care for their parents as they grow old, but must that include financial assistance? A number of Americans fear that it may — and that they won't be able to cover…
READ MORE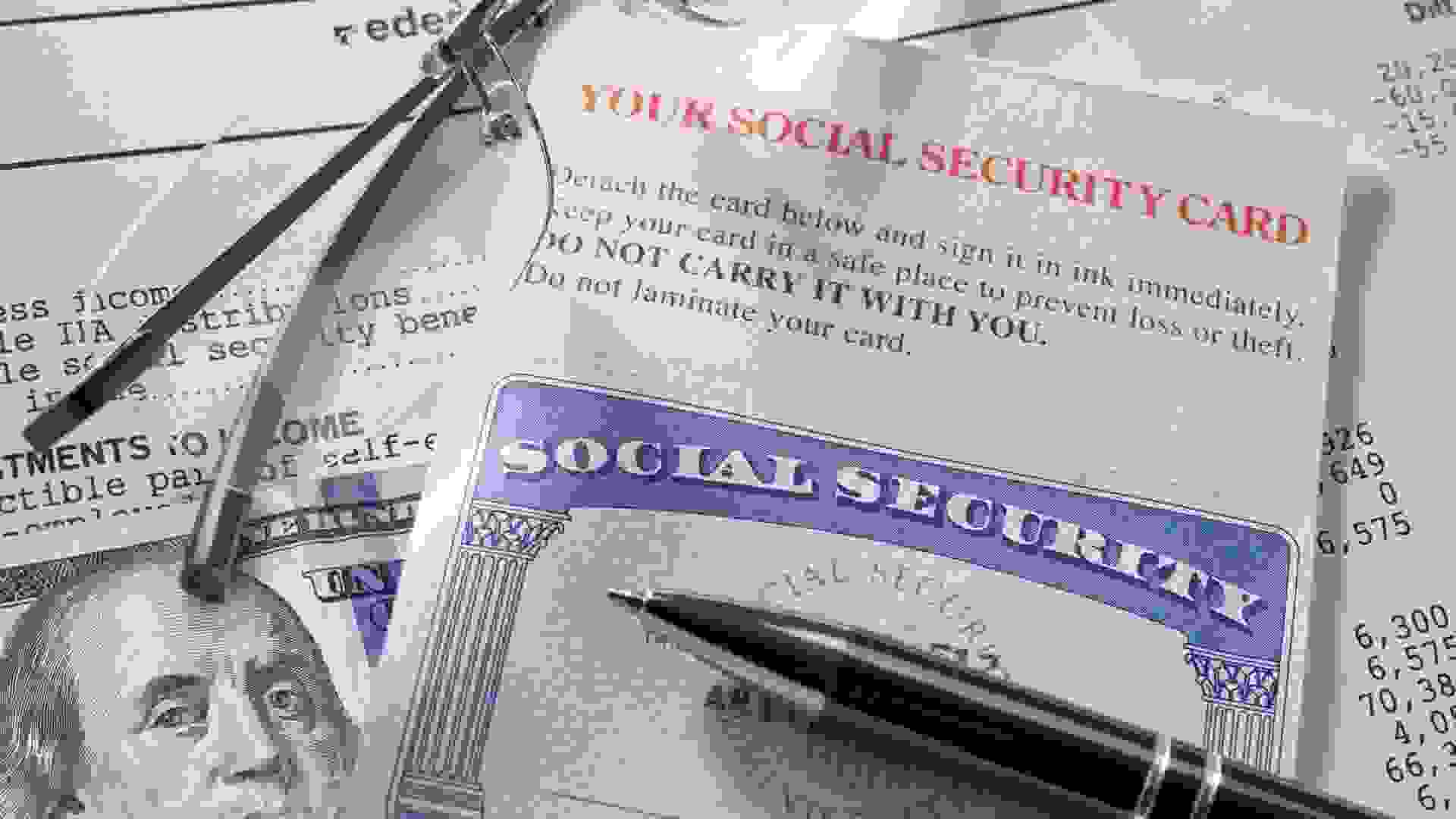 Originally intended to track Social Security contributions, your nine-digit Social Security number now is used for a wide variety of purposes. See: Social Security Updates To Know for August 2022Find:…
READ MORE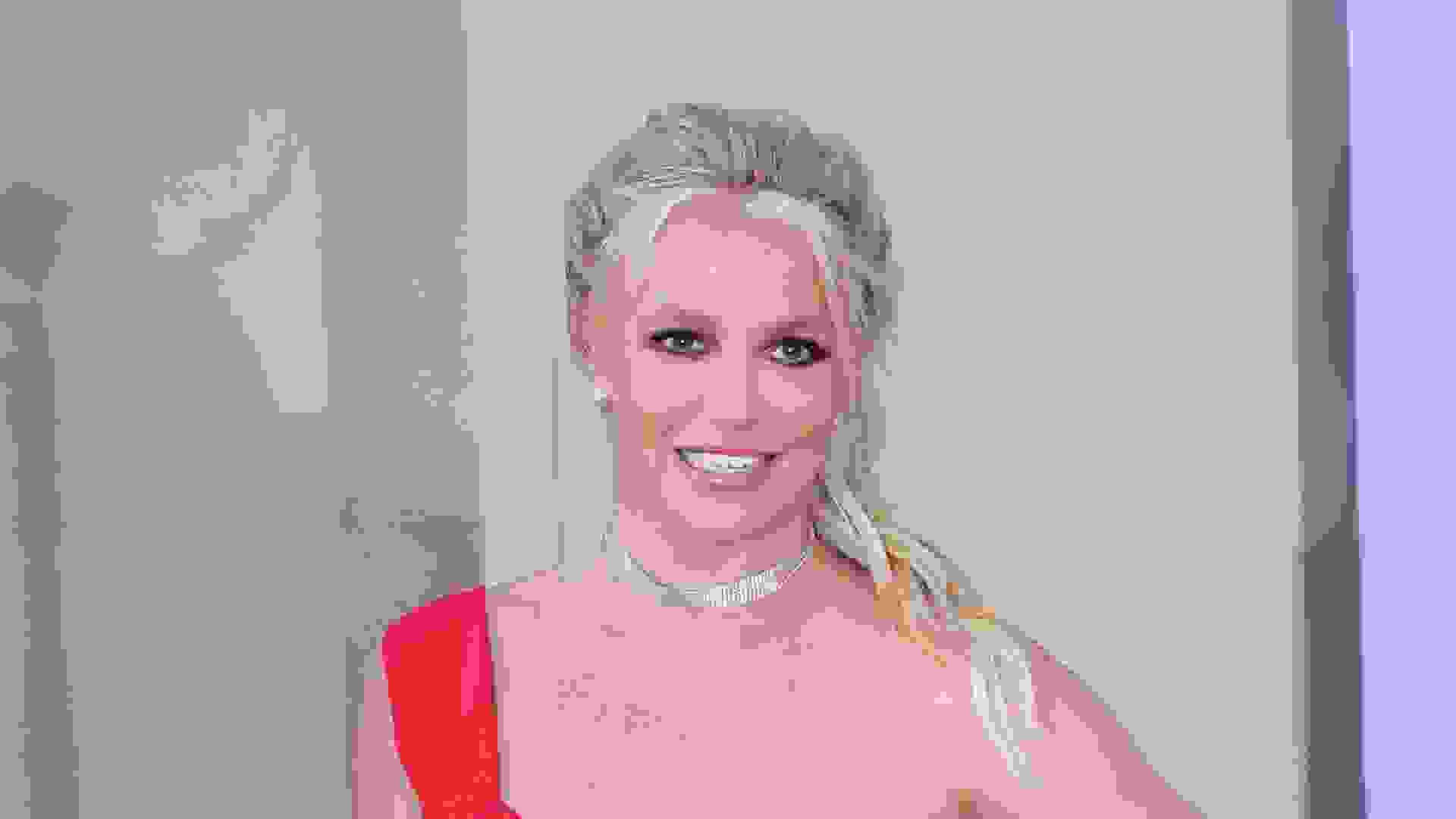 Despite her recent familial troubles, not all pop singers can boast a fortune quite like Britney Spears. Thanks to an estimated 90 million albums sold worldwide, more than 4.8 million tour tickets…
READ MORE