Small Business Spotlight 2022
Spread the Word
Share with your friends and help a small business!
Featured Stories from the 2021 Small Business Spotlight on GOBankingRates
Related Articles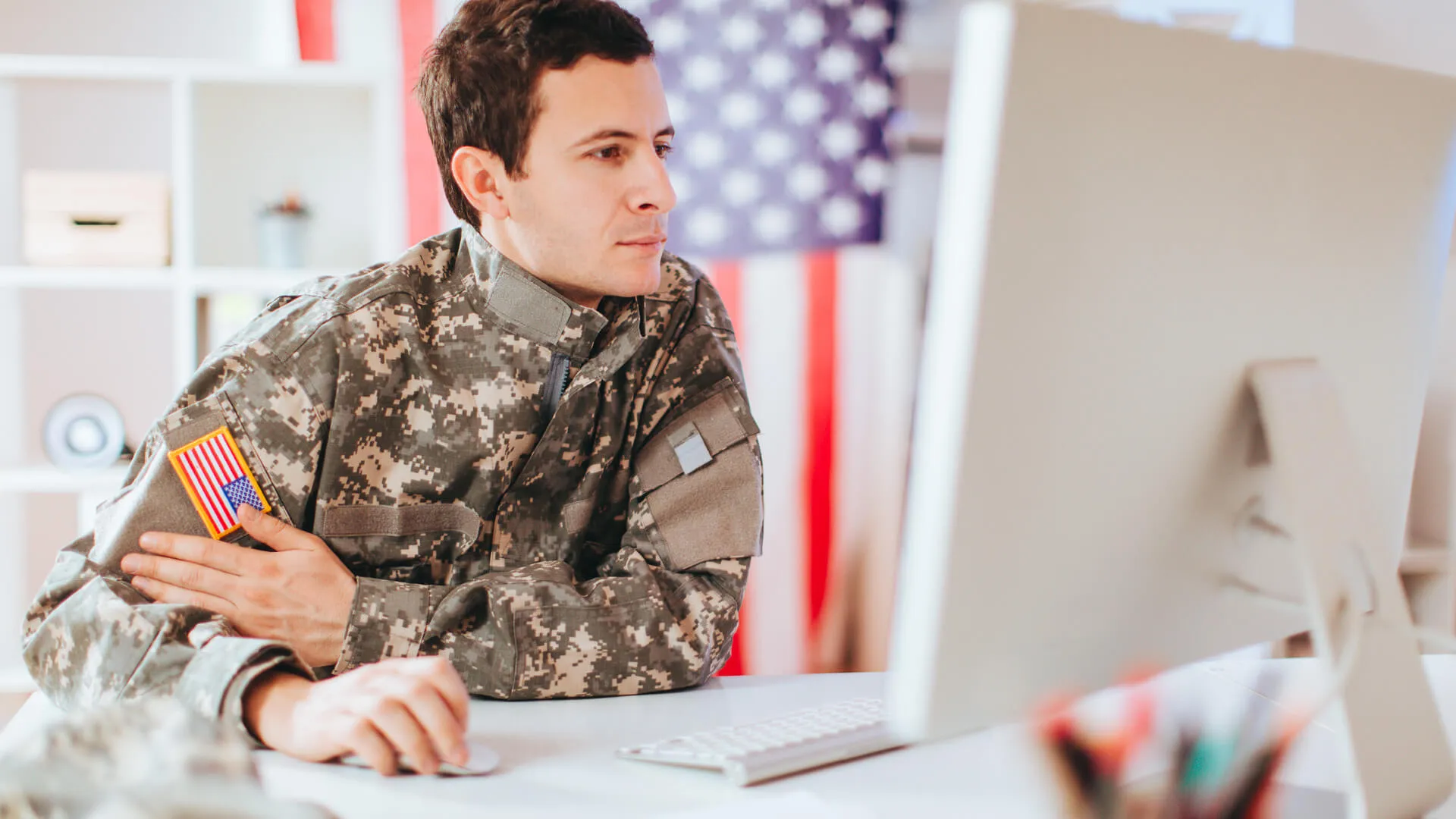 Save For Your Future
Sponsors of
Save For Your Future
Sponsors of
The Latest from GOBankingRates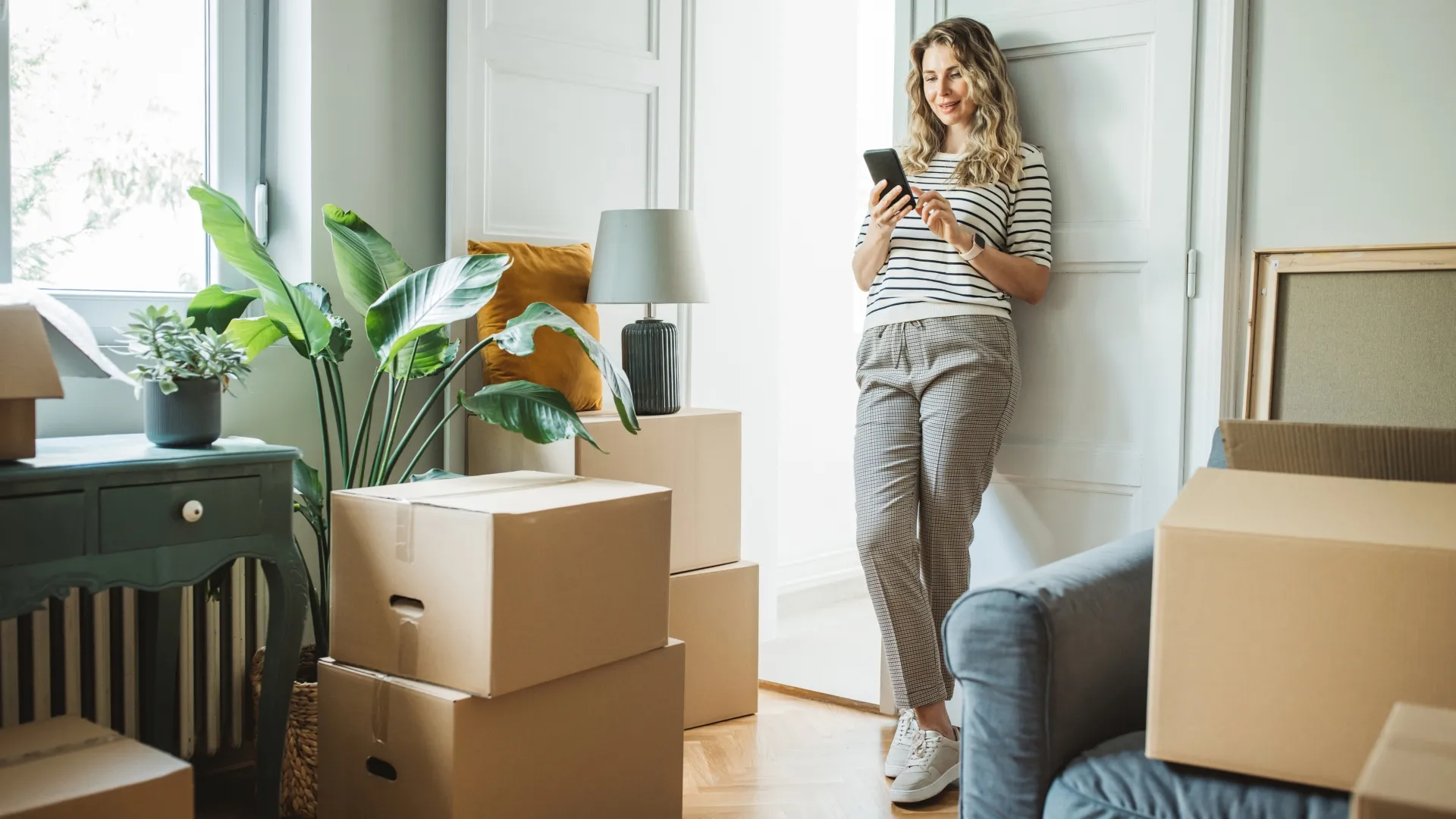 In what it terms a "renters bill of rights," the Biden administration has unveiled a new plan of action to protect American renters from unfair housing practices and steep rent increases. See: 40…
READ MORE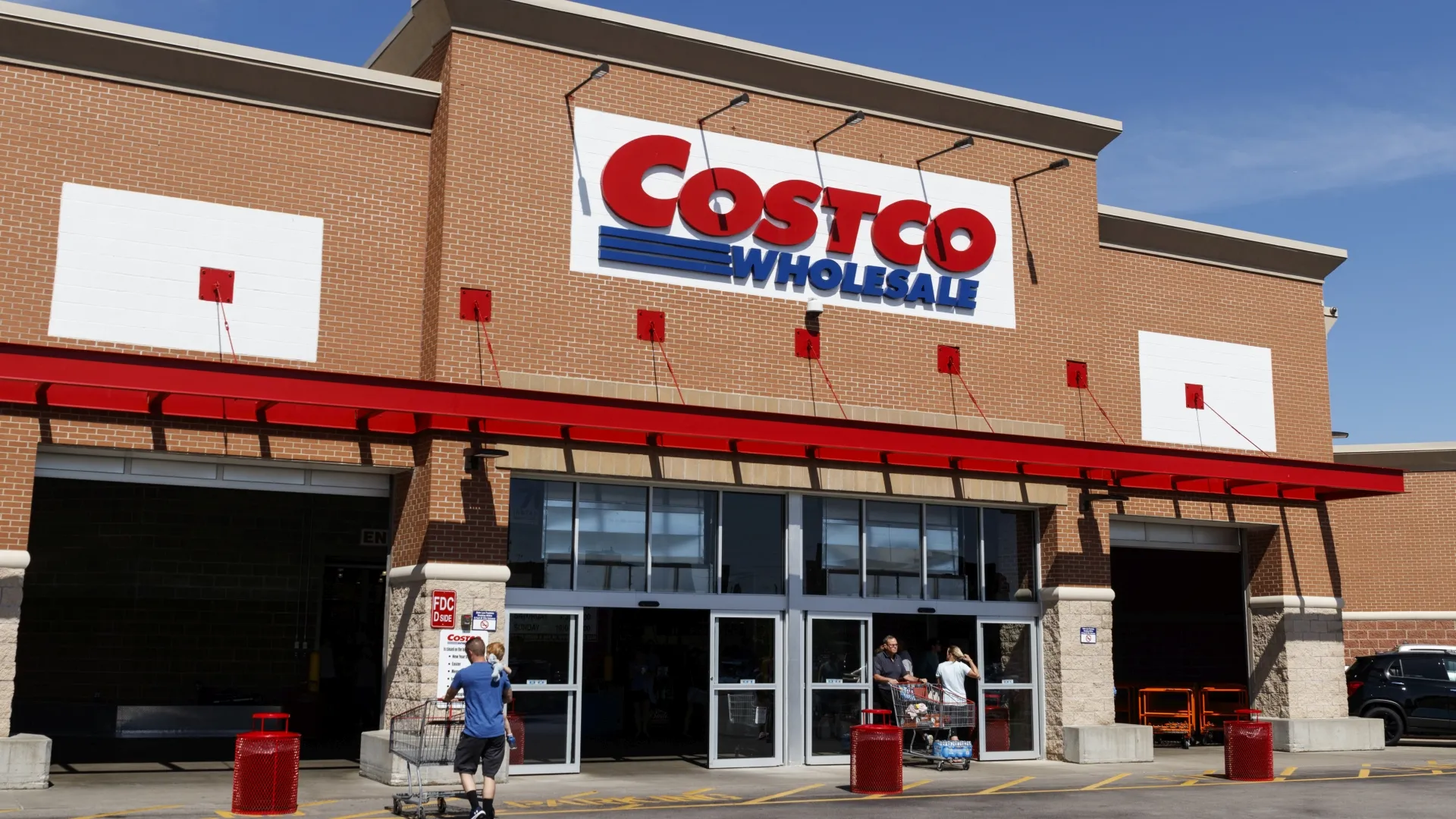 Warehouse stores offer discounts on bulk goods, as most know. Membership benefits usually include access to member-only pricing at the store's gas stations, savings on bulk items in-store and online,…
READ MORE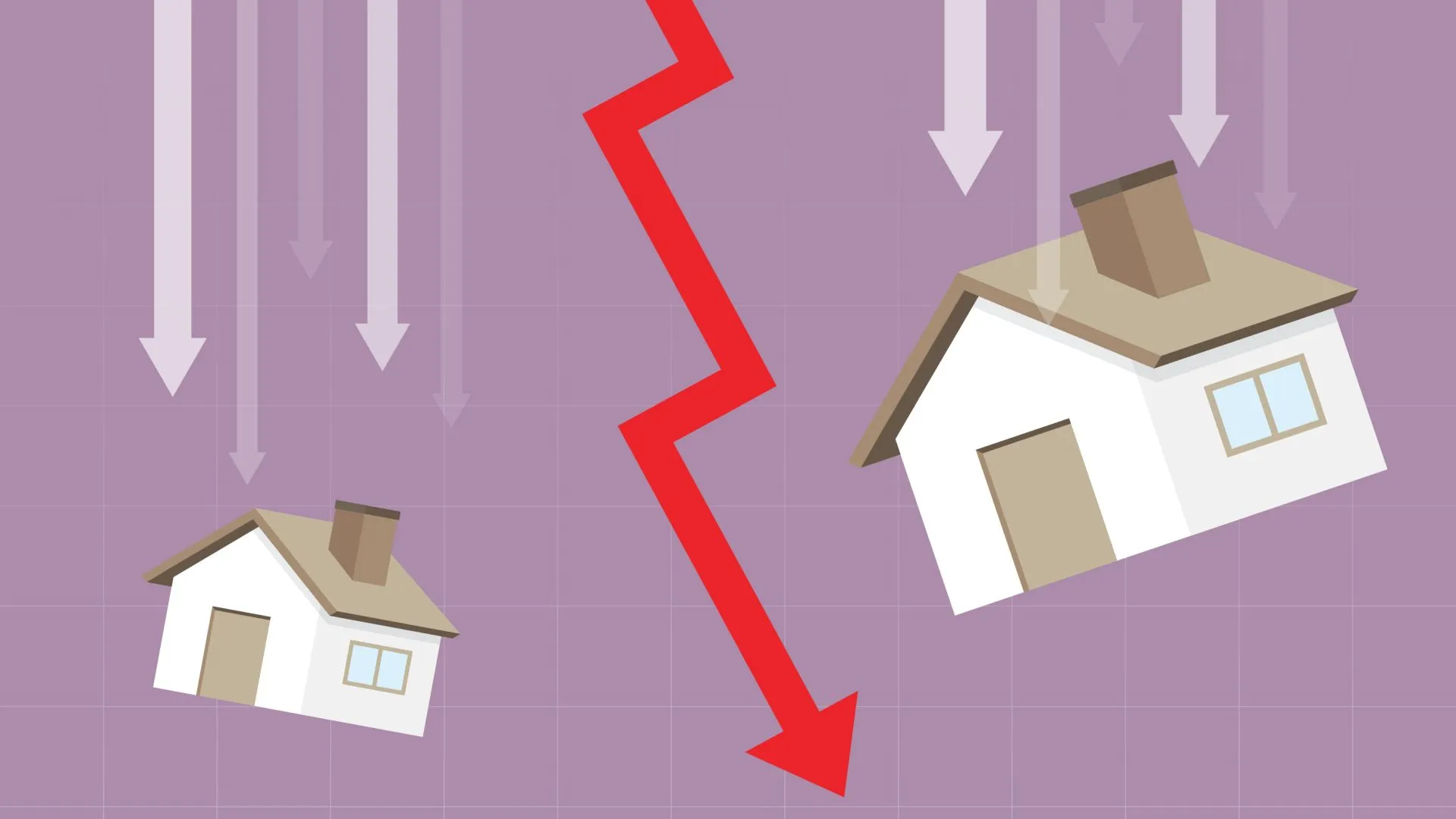 If you have been waiting for prices to drop to buy a house, 2023 could be your year. However, the fall in housing prices doesn't bode as well for current homeowners — or the overall U.S. economy….
READ MORE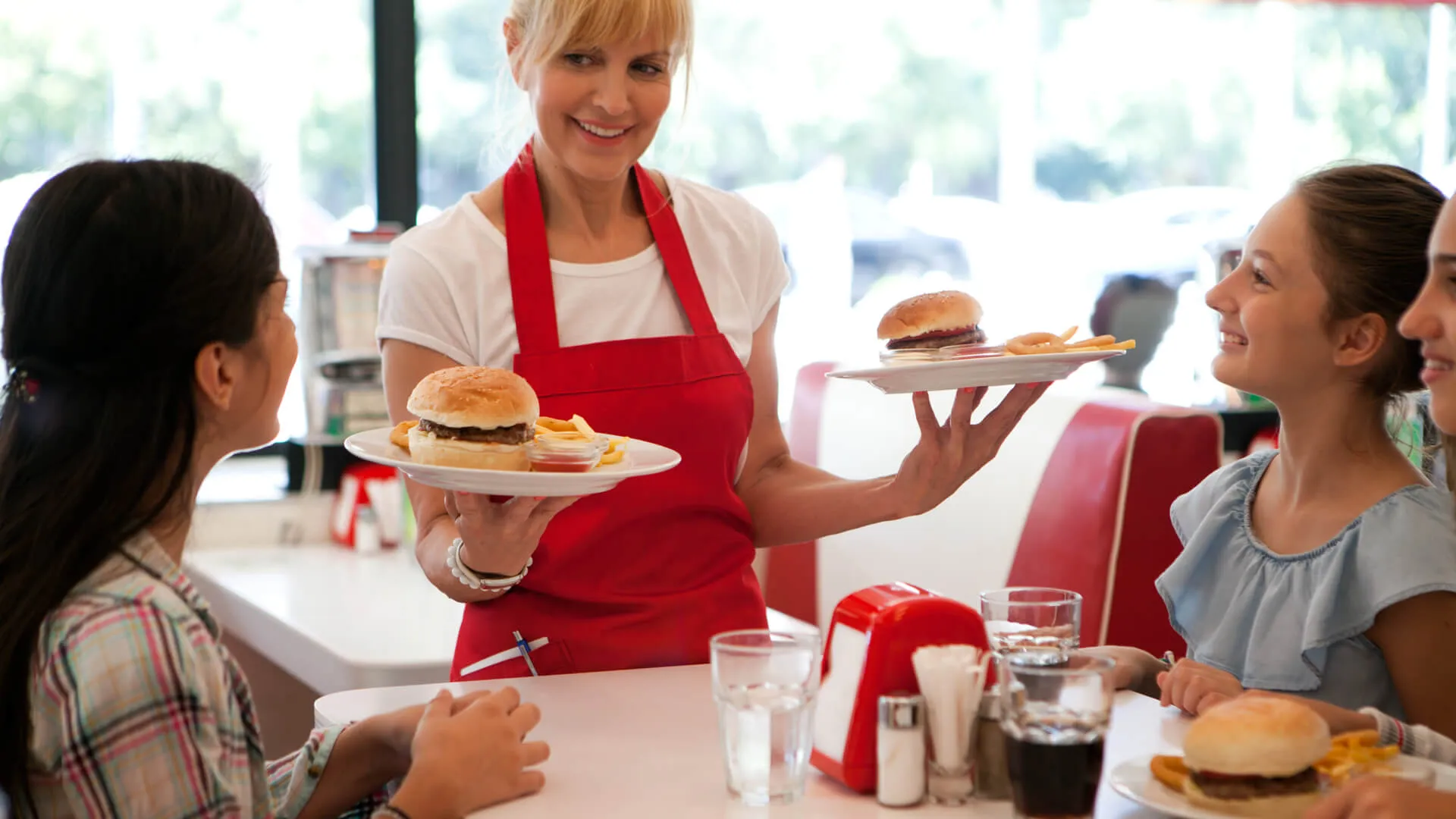 A new year brings hope for a better tomorrow. Most American residents, however, are hoping for a little financial relief in the here and now. Workers in 26 states (23 as of Jan. 1) will earn more…
READ MORE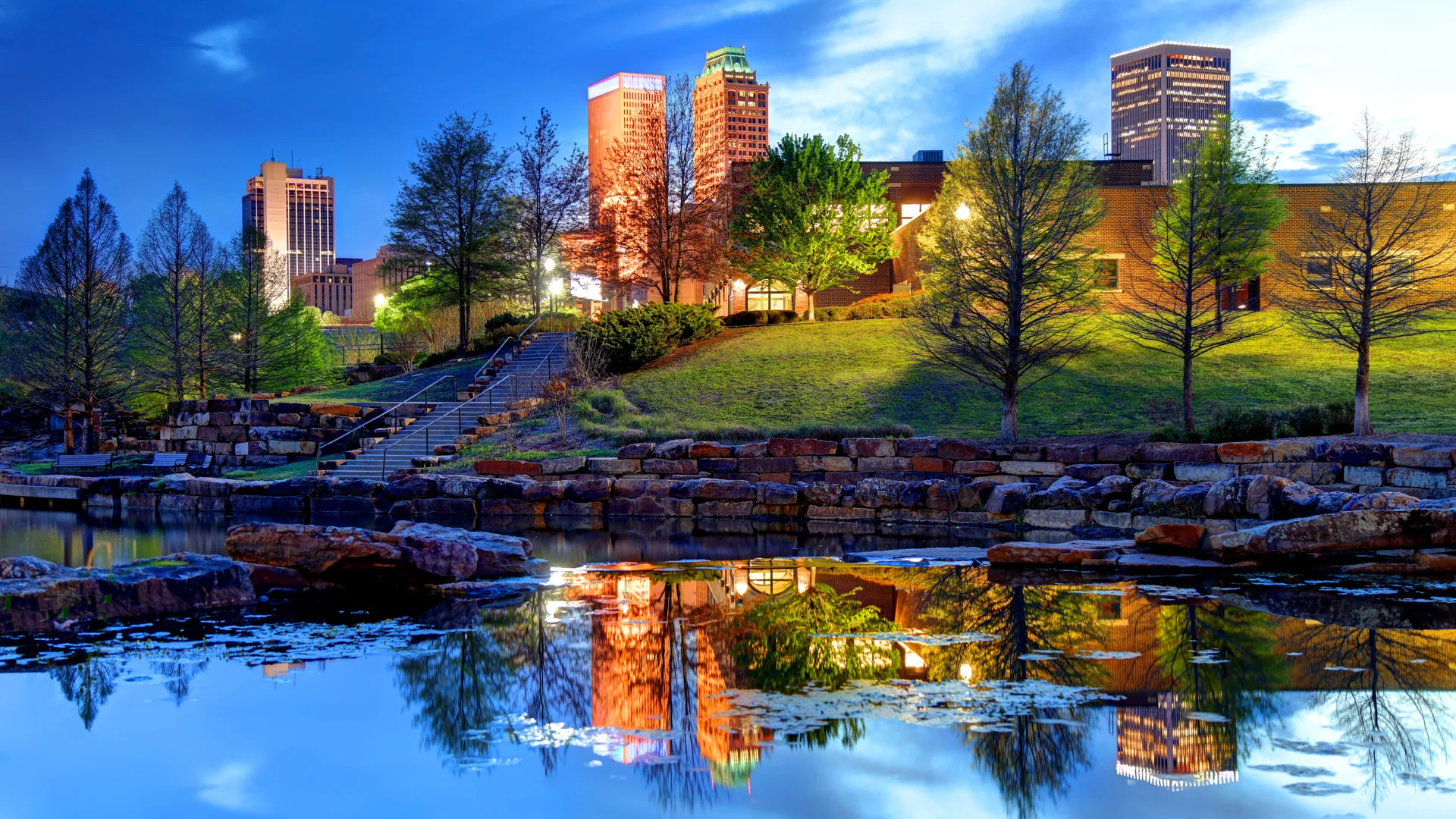 If you've joined the remote-work revolution, you might have the opportunity to move wherever you want for the first time in your career. Explore: GOBankingRates' Best Credit Cards for 2023Read:…
READ MORE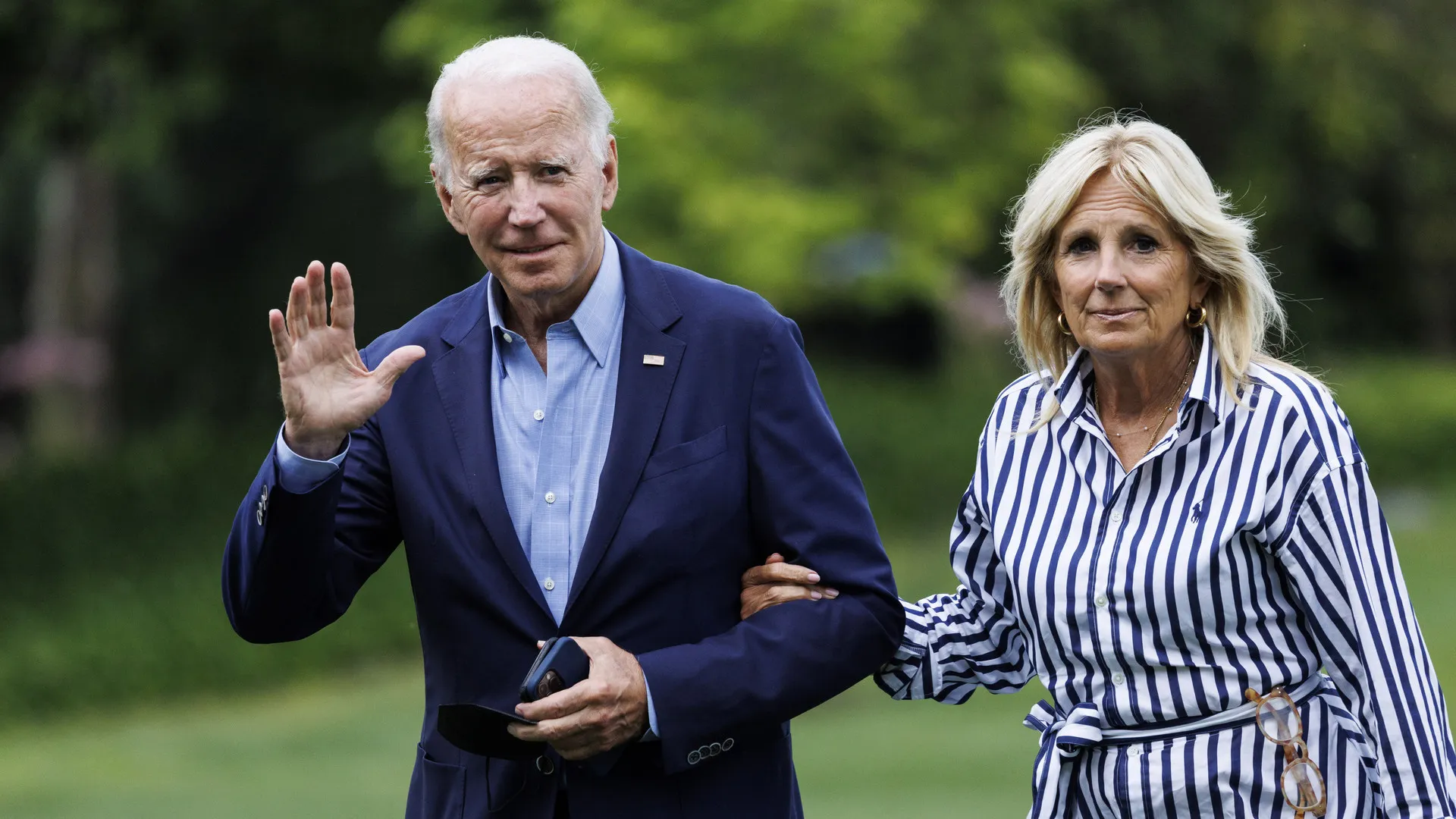 Of the 66 million Americans who receive a Social Security check every month, according to the Social Security Administration, one couple claiming benefits may come as a surprise: President Joe Biden…
READ MORE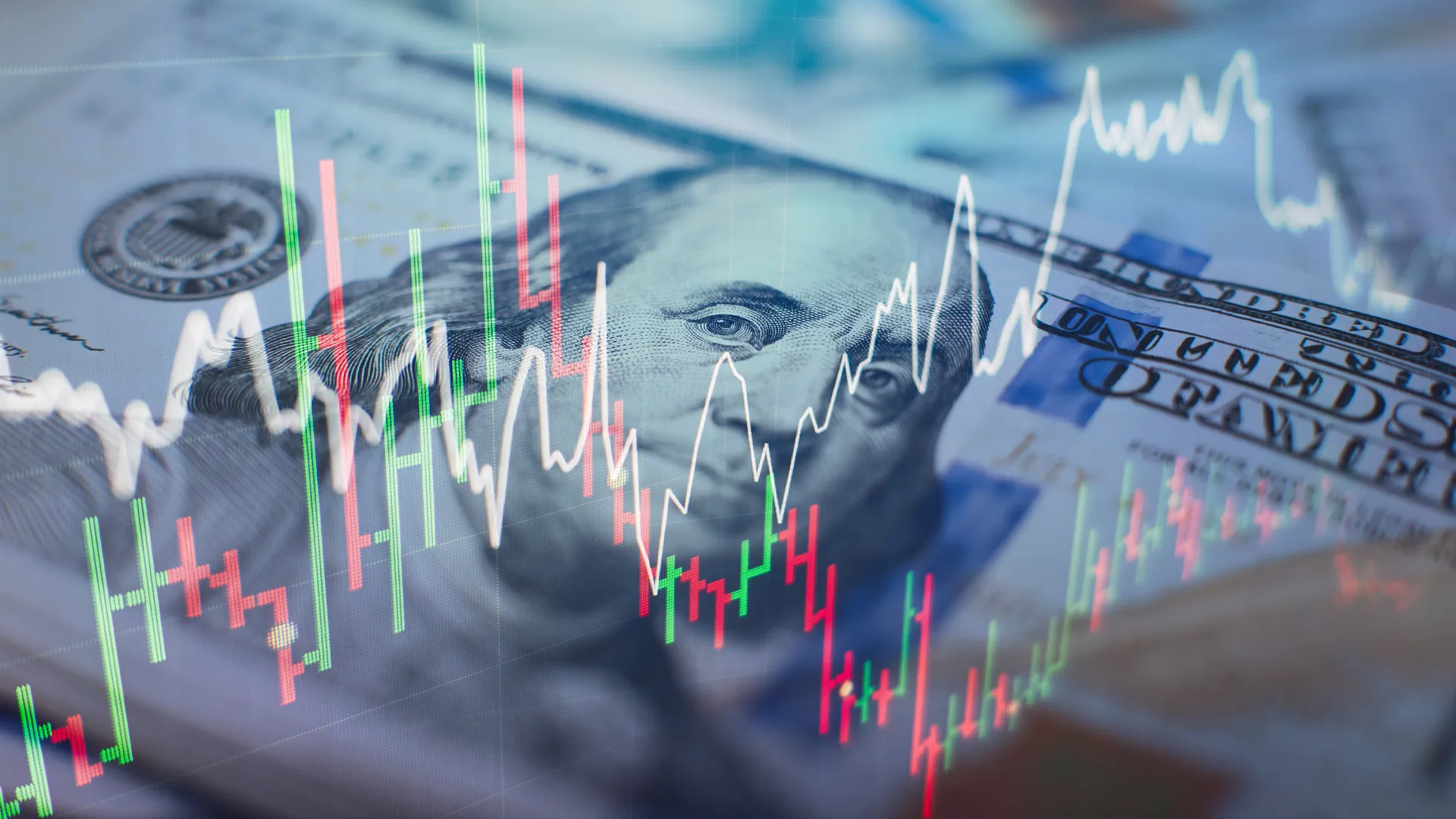 The U.S. economy has seen more fluctuation over the past three years than in many decades prior. The coronavirus pandemic brought the economy to a near halt in 2020, when the unemployment rate shot up…
READ MORE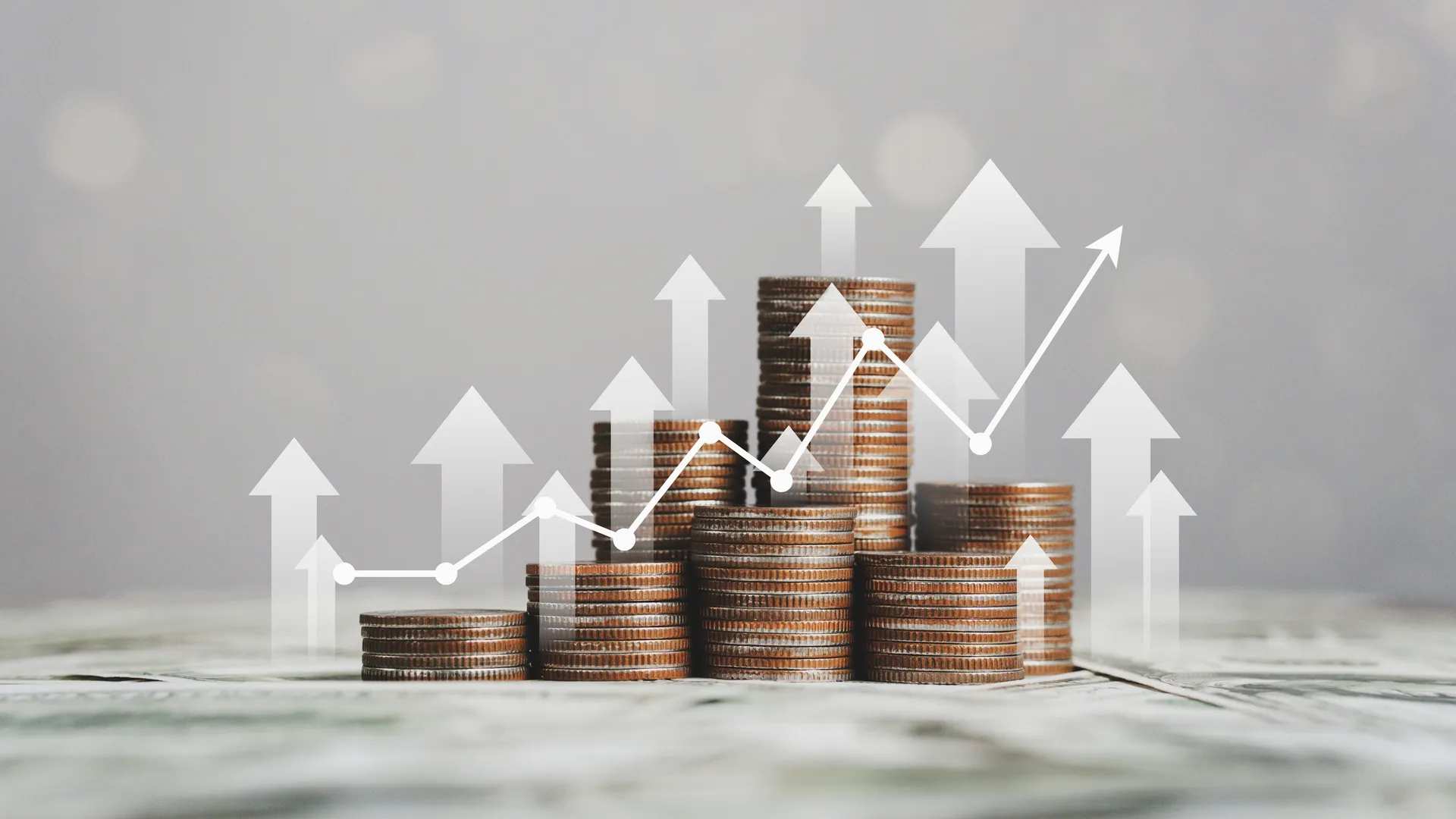 A certificate of deposit, more commonly known as a CD, is an investment that earns interest over a set period of time at a locked-in rate. Learn: Is Gold Worth Investing In As Fed Rate Hikes Continue…
READ MORE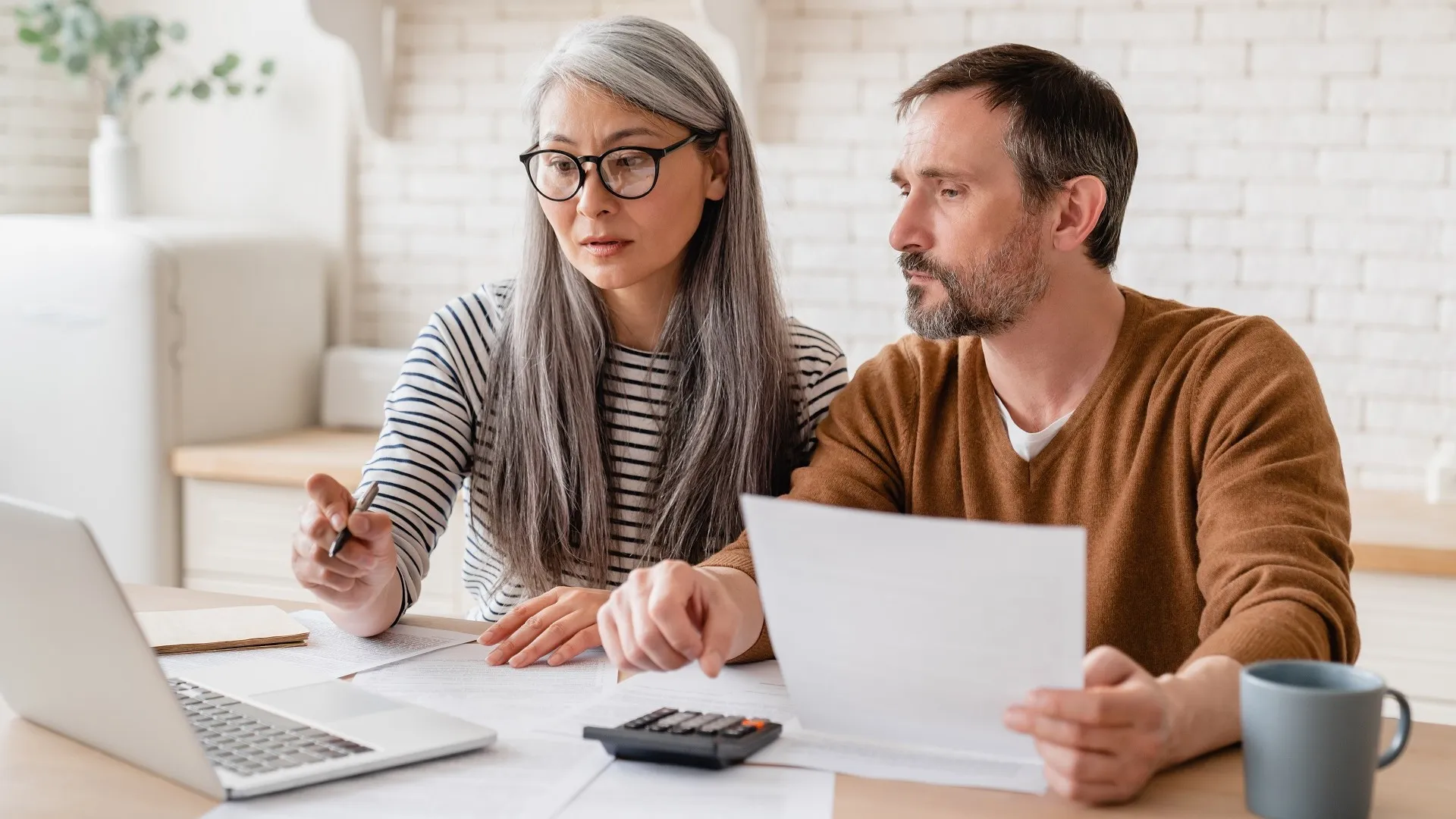 When you apply for Social Security benefits, you can request to have federal income taxes withheld from your payments. However, if you're already receiving benefits or want to make changes, the Social…
READ MORE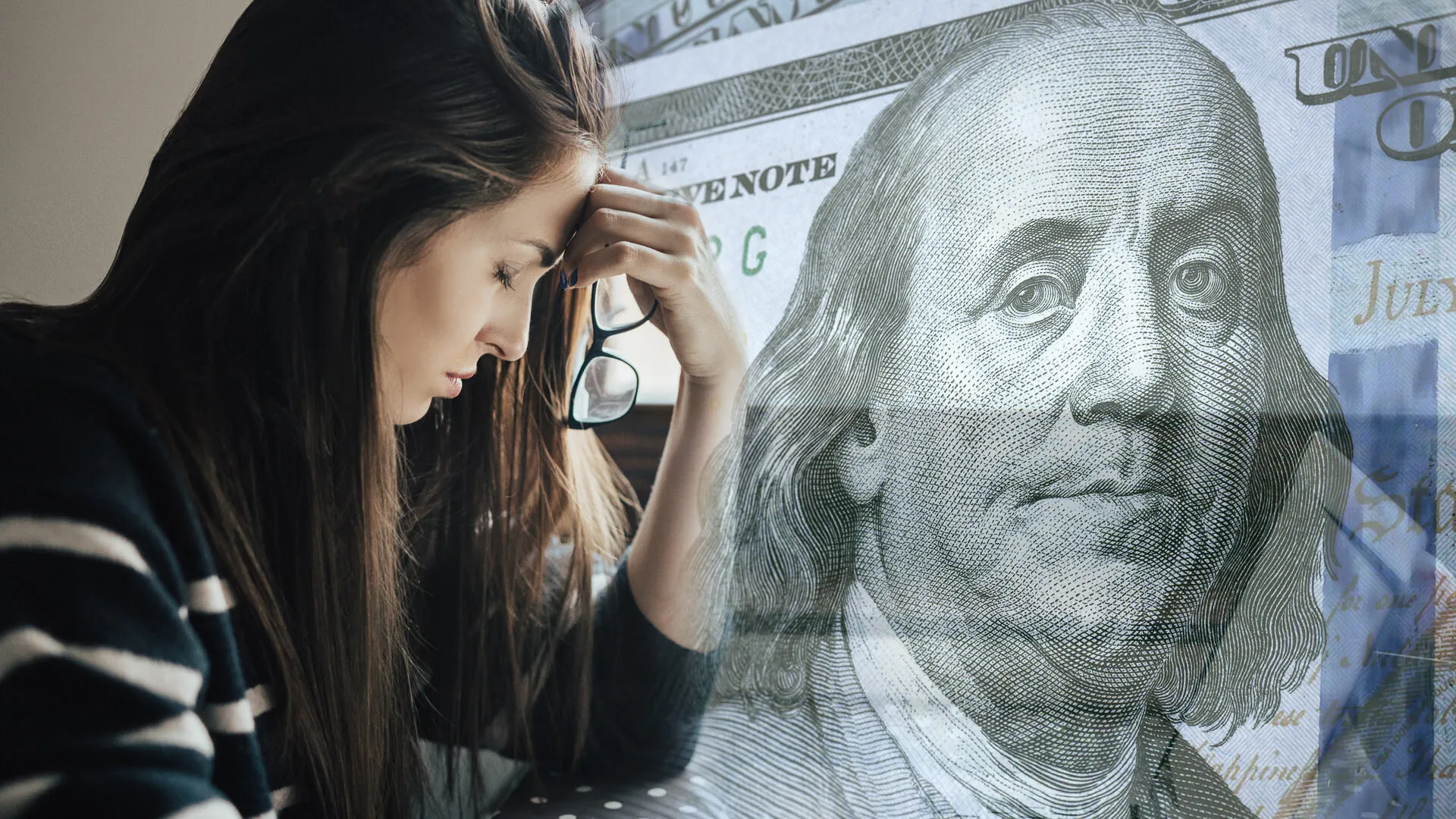 In a move that might give millions of student loan borrowers some reason to be optimistic, Arizona's new Democratic attorney general Kris Mayes dismissed the lawsuit that had been brought against…
READ MORE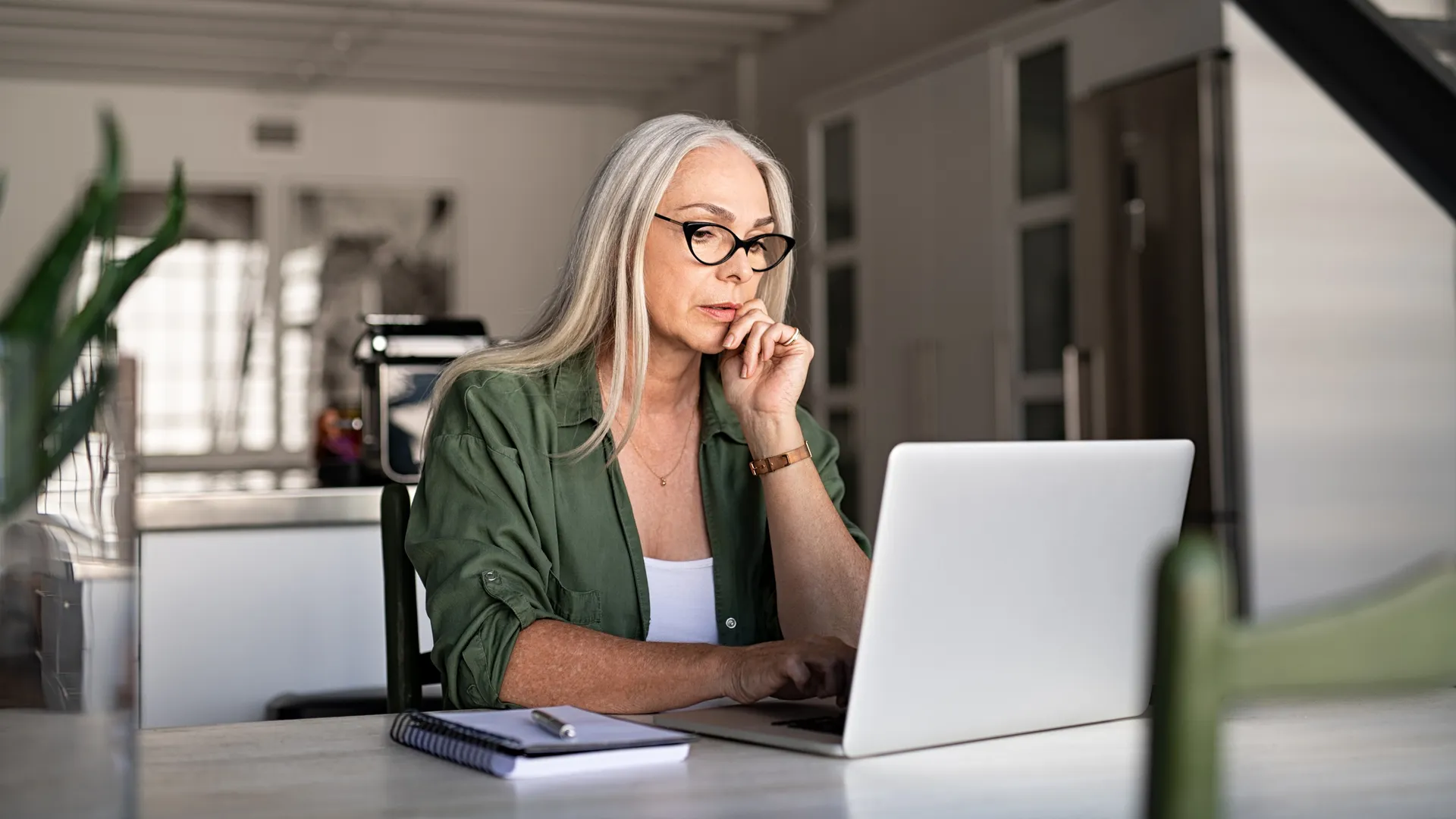 One of the reasons Social Security checks can cover bills for some retirees and not others is because benefits are based on income earned before retirement. The more you earn working, the more you pay…
READ MORE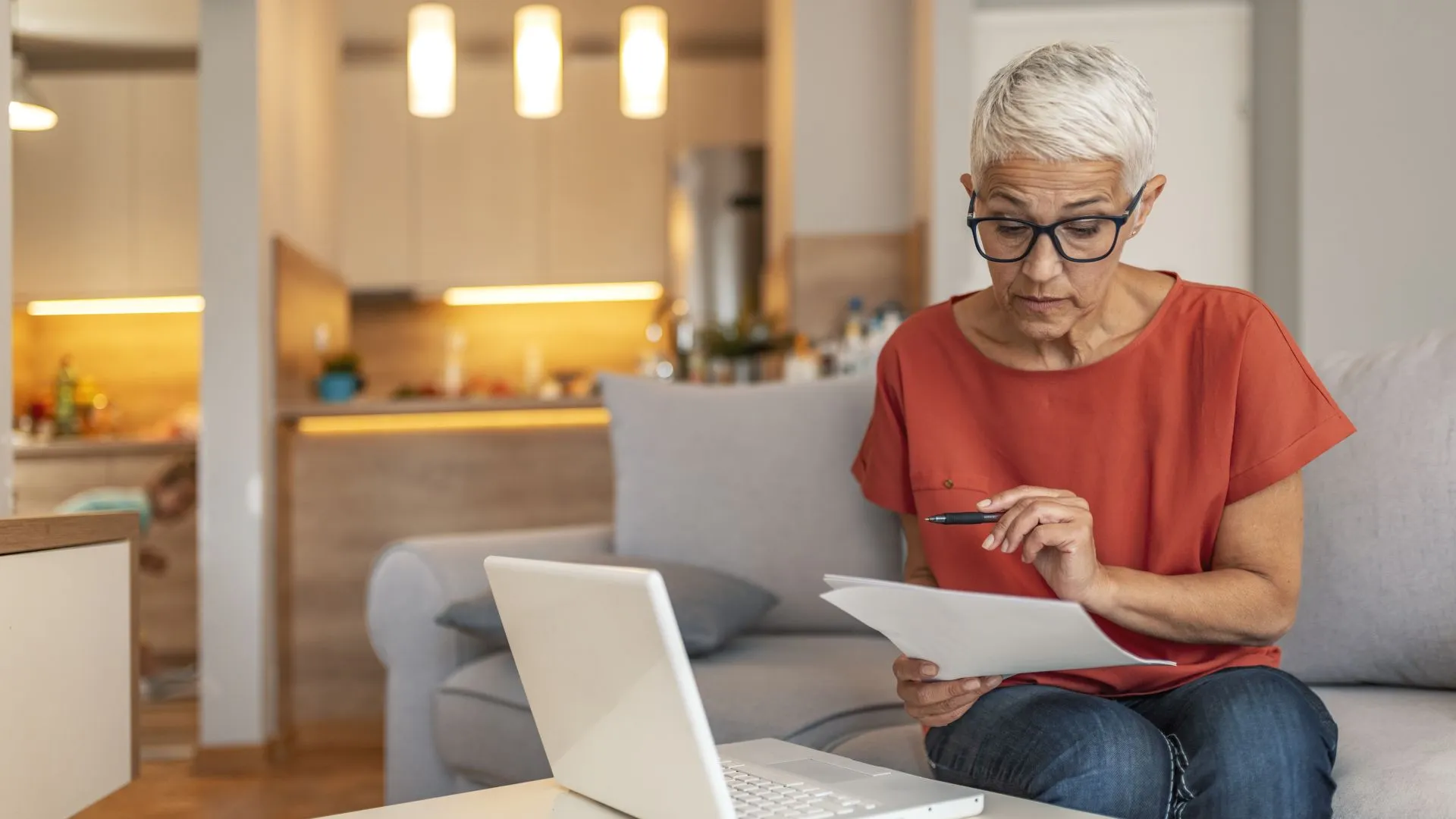 Your retirement benefit amount depends on how much you've earned over your lifetime at jobs for which you paid Social Security taxes — and the age at which you claim. You can claim Social Security…
READ MORE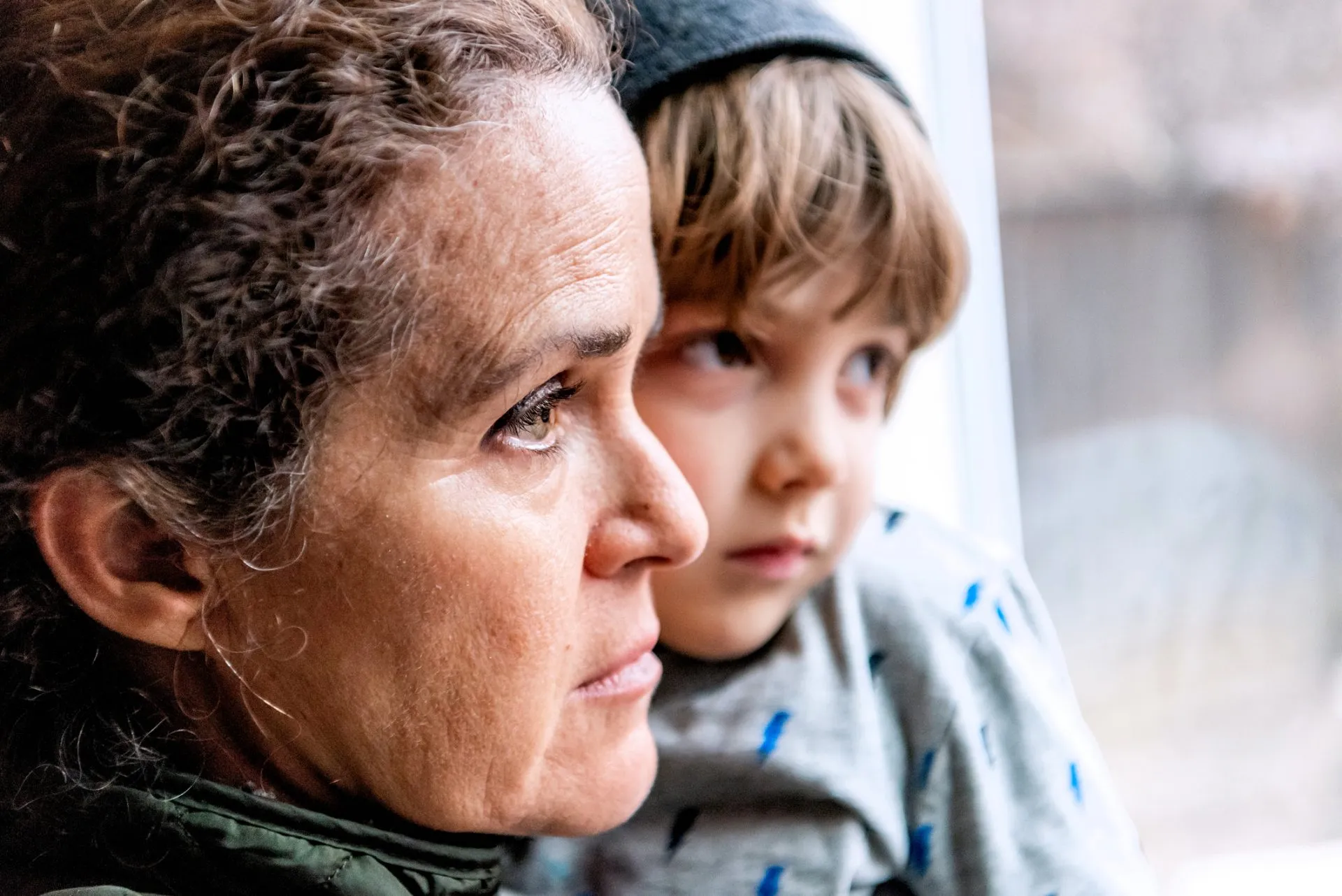 A bill being considered by the Iowa legislature and strongly backed by Republican lawmakers would restrict food choices for Supplemental Nutrition Assistance Program beneficiaries, and anti-hunger…
READ MORE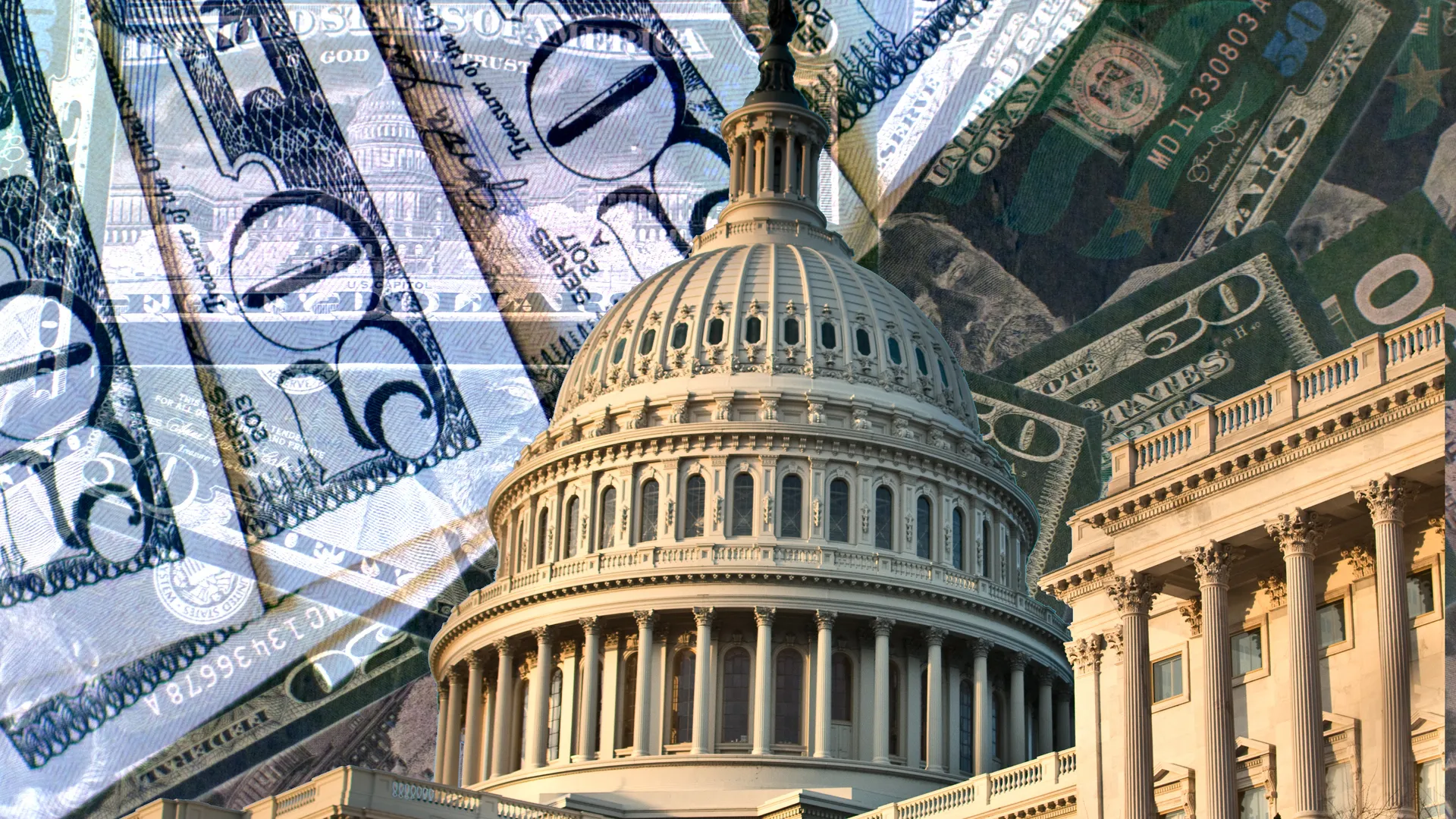 The U.S. just hit its debt limit, following Congress's failure to reach a deal to raise the debt ceiling. While the Treasury Department announced it would start implementing its "extraordinary…
READ MORE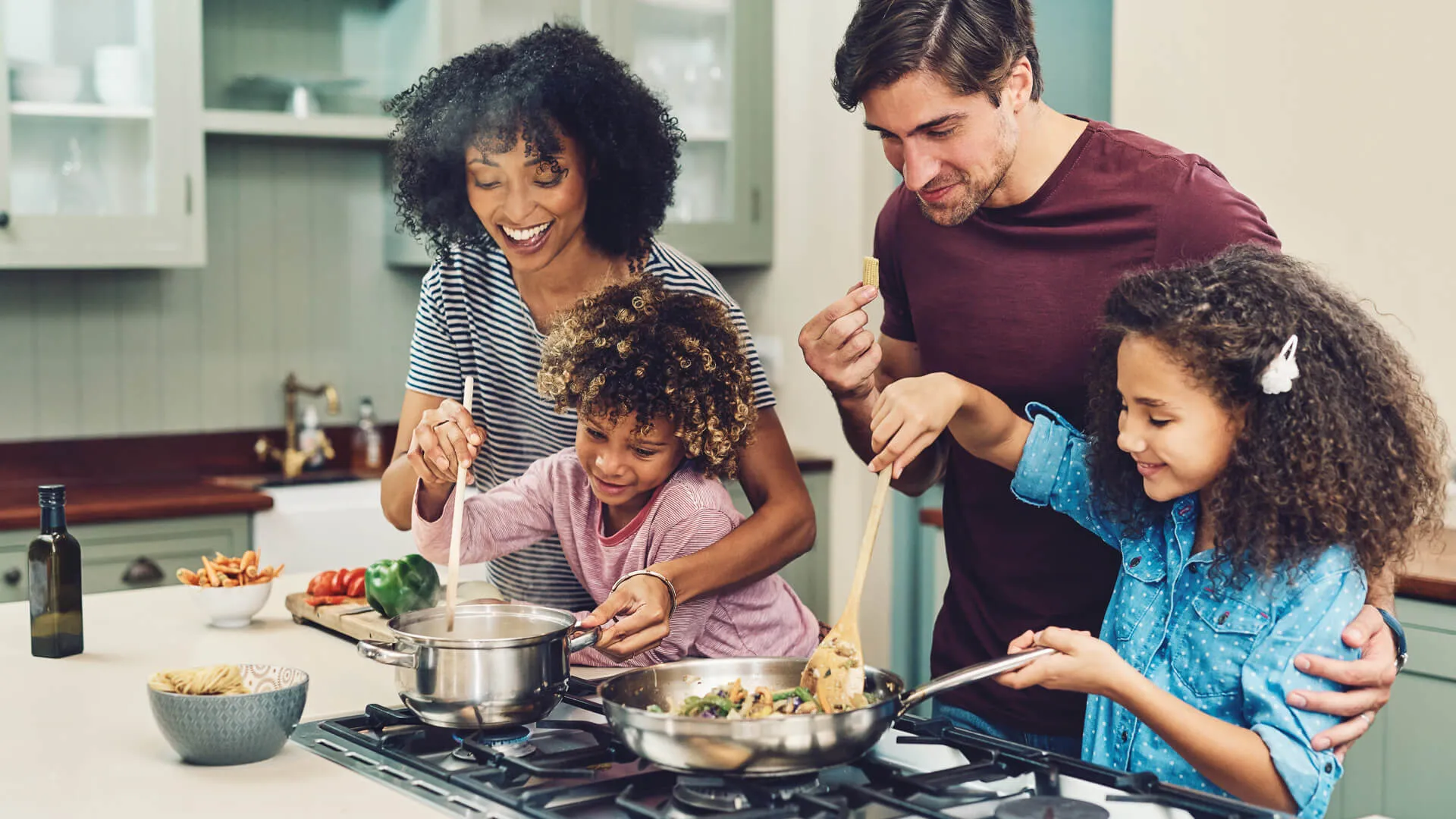 About one in 10 Americans suffer from food insecurity, meaning they have trouble getting enough nutritious food to eat. That percentage briefly spiked higher during the COVID-19 pandemic, but it has…
READ MORE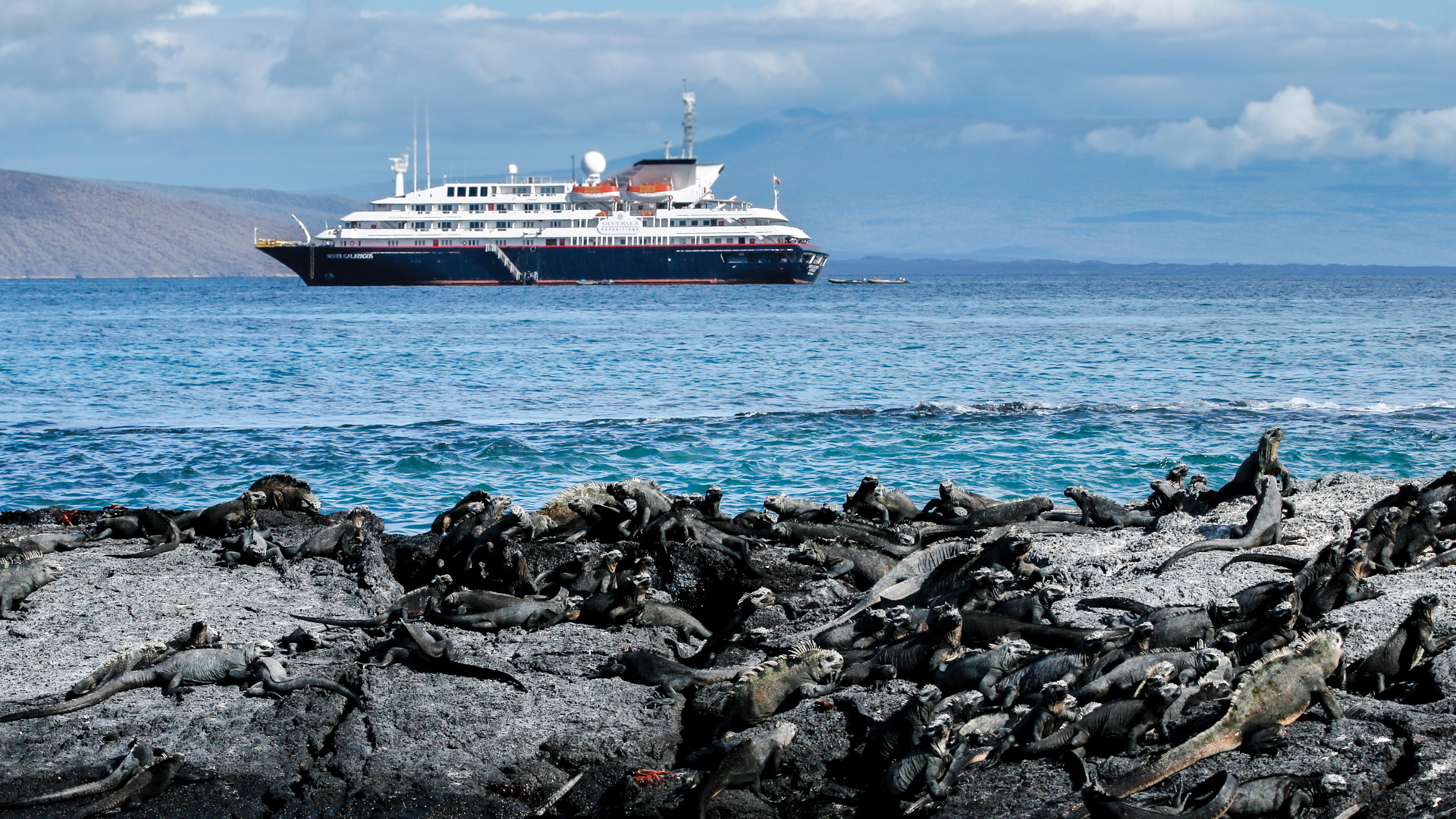 Even among the crème de la crème of luxury liners, some stand out from the rest. While the cruising industry took a large operational and financial hit during the pandemic, companies have adapted…
READ MORE
Don't you want free money? It may be the most ridiculous question ever, but it's one that local and national governments probably ask when they have stimulus funds, rebates and other payments that end…
READ MORE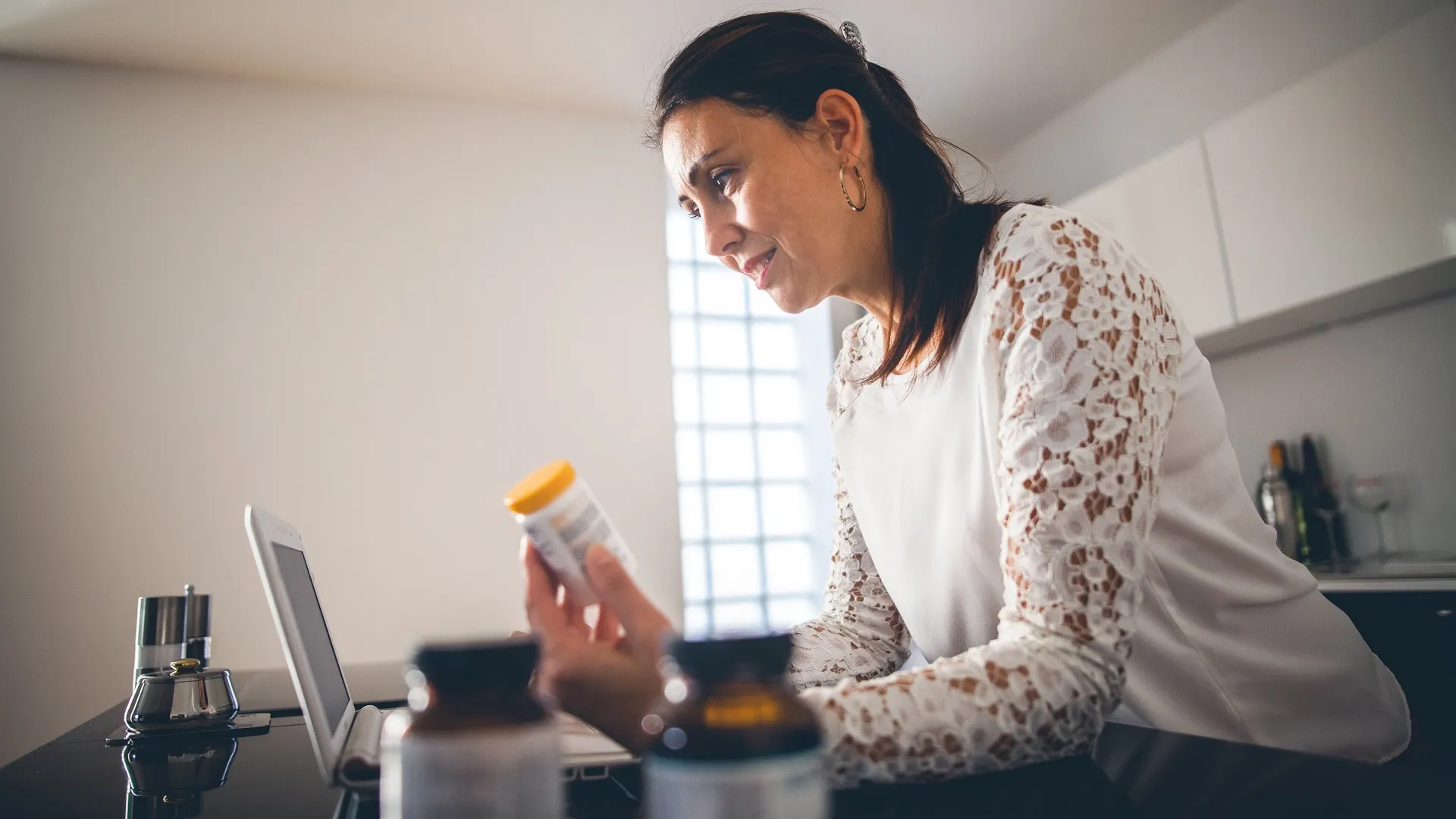 Amazon Pharmacy has released RxPass, a new prescription medication delivery service for $5 per month. The program is available to eligible Prime members and provides access to over 80 prescription…
READ MORE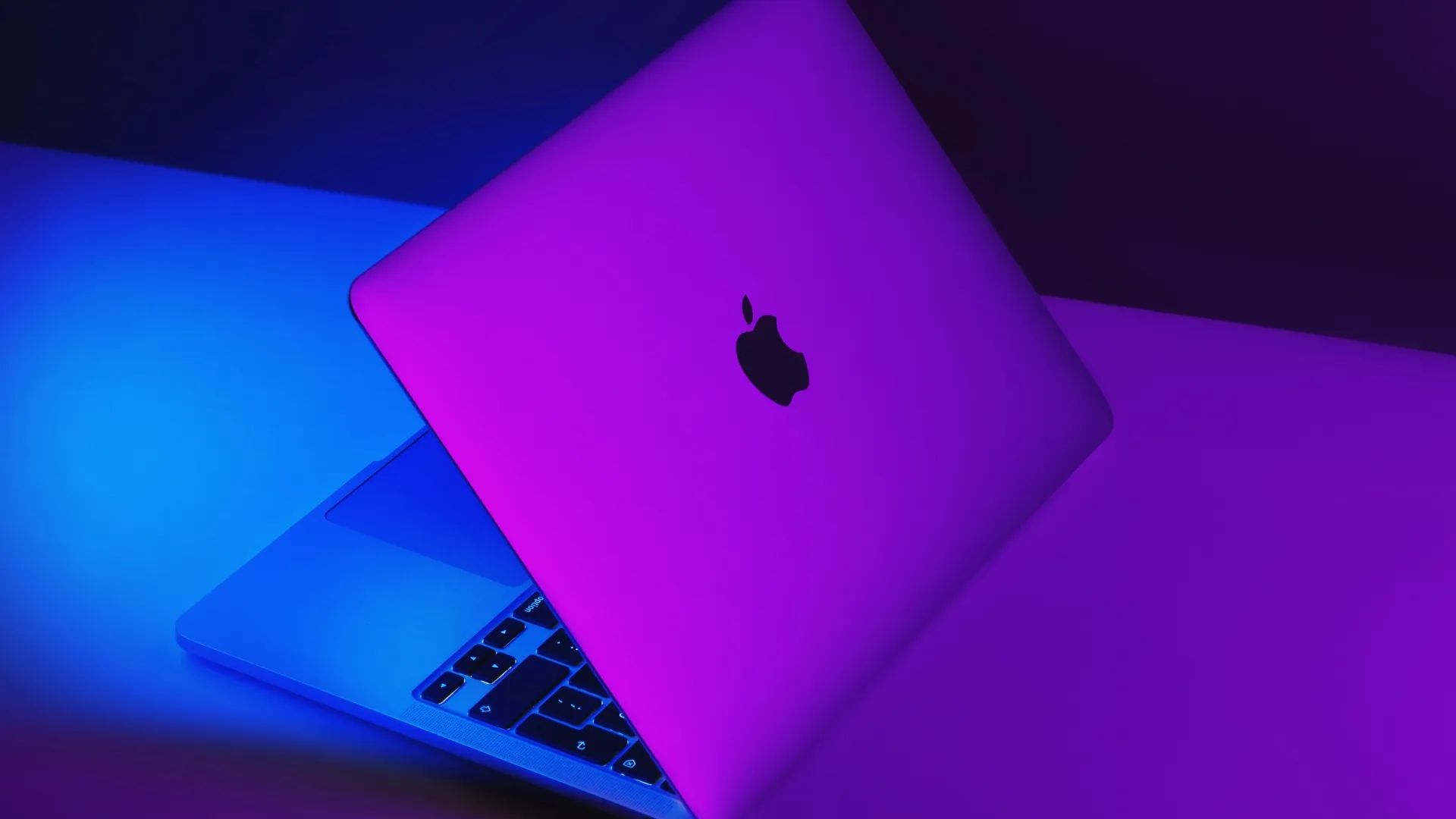 Consumers and the government alike are cracking down on companies that have engaged in negligent or harmful policies — whether it's purposefully slowing down data while keeping rates high (in the…
READ MORE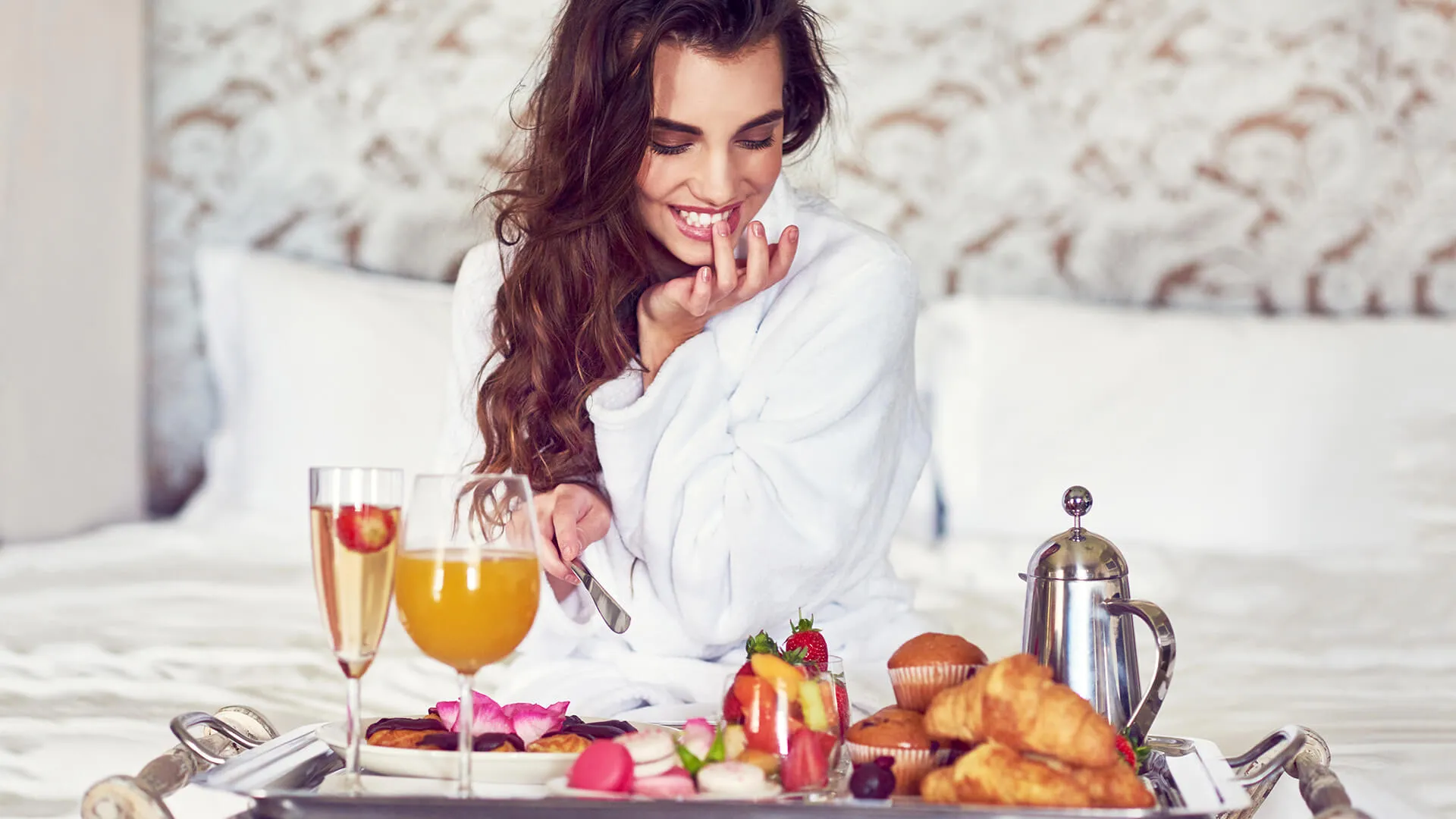 People are traveling again — and they're putting lots of cash into their experiences. Now that the pandemic has somewhat eased restrictions for out-of-state or out-of-country trips, many are…
READ MORE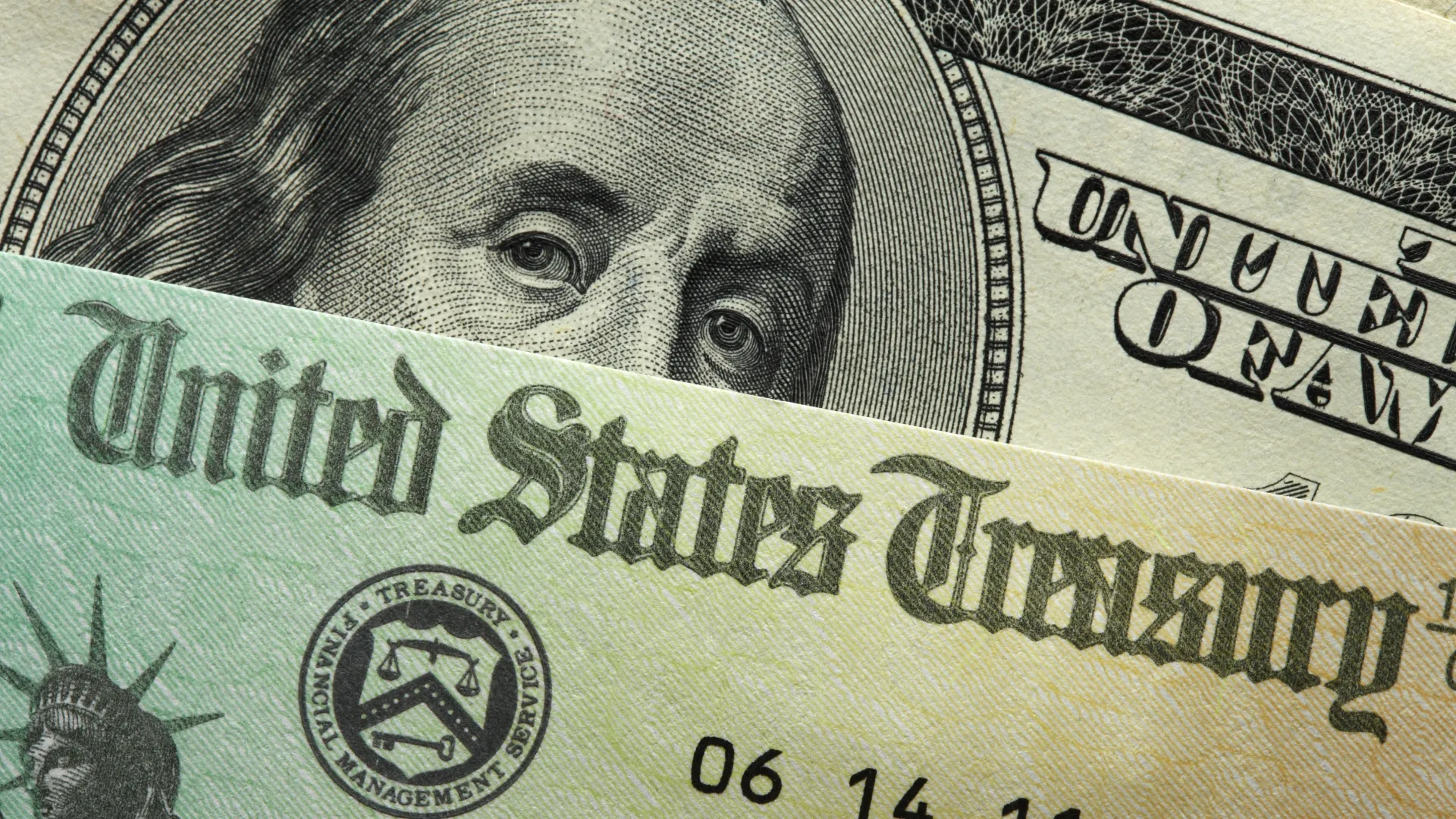 Tax season for 2022 returns has officially begun as of this week, but 2020 returns are also in the news again. The IRS recently let Americans know they some may still be owed money from that time…
READ MORE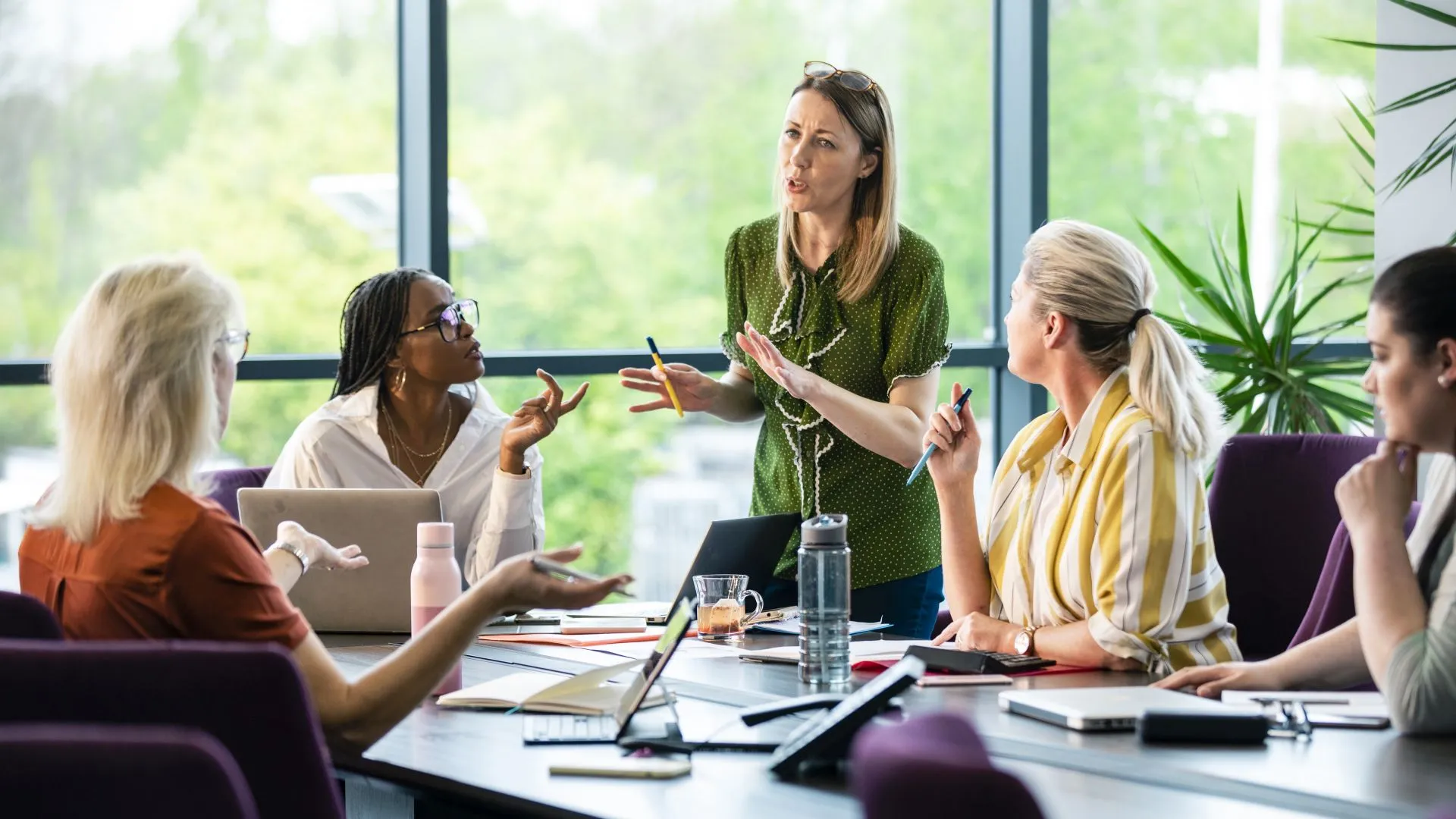 If anyone wondered whether the gender pay gap is still a force to be reckoned with, they need look no further than at men and women's respective savings account balances in 2022. According to New York…
READ MORE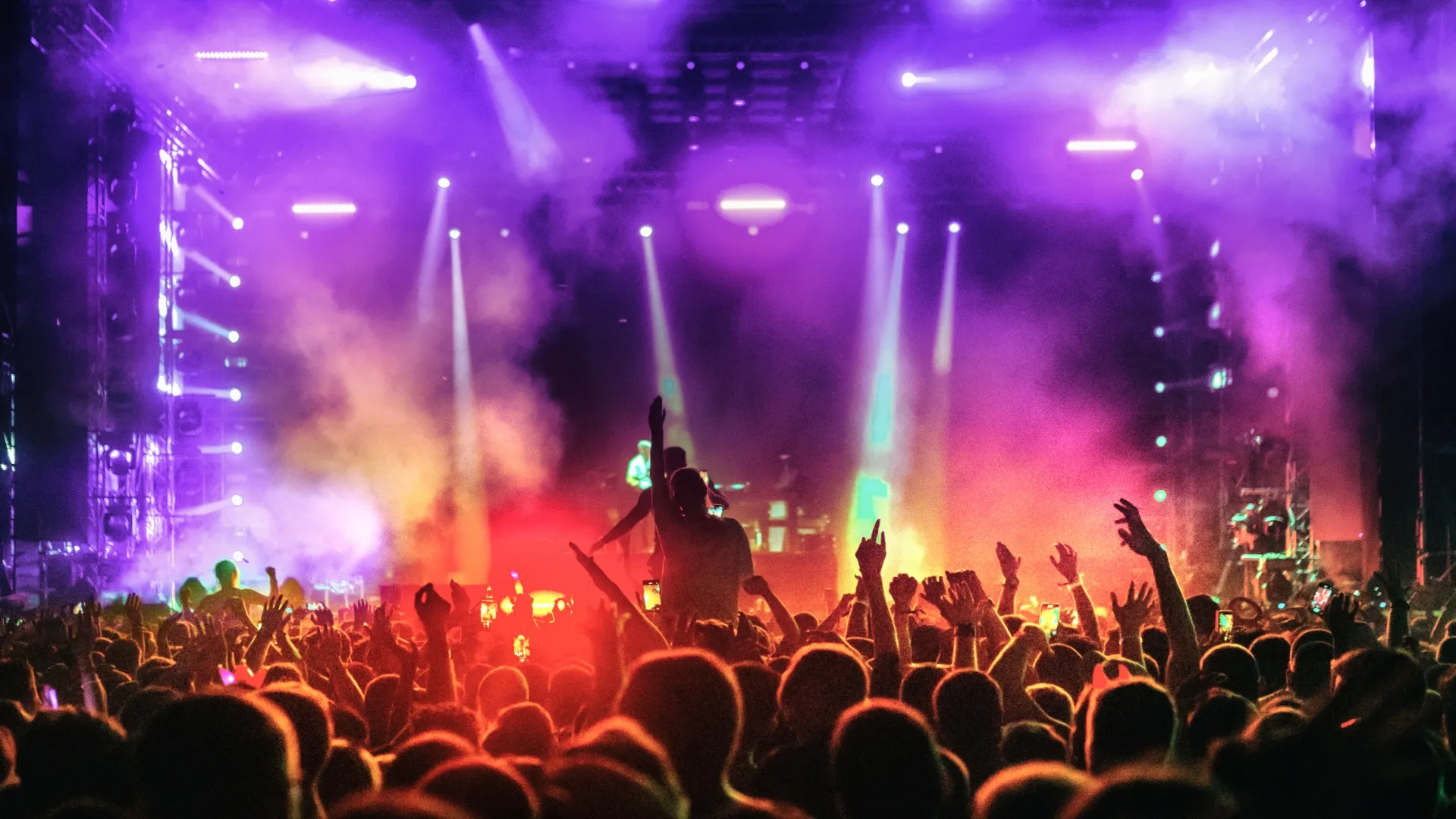 In October, CNBC reported that persistent high inflation and consumer prices were responsible for the typical U.S. household spending $445 a month more to purchase the same goods and services they did…
READ MORE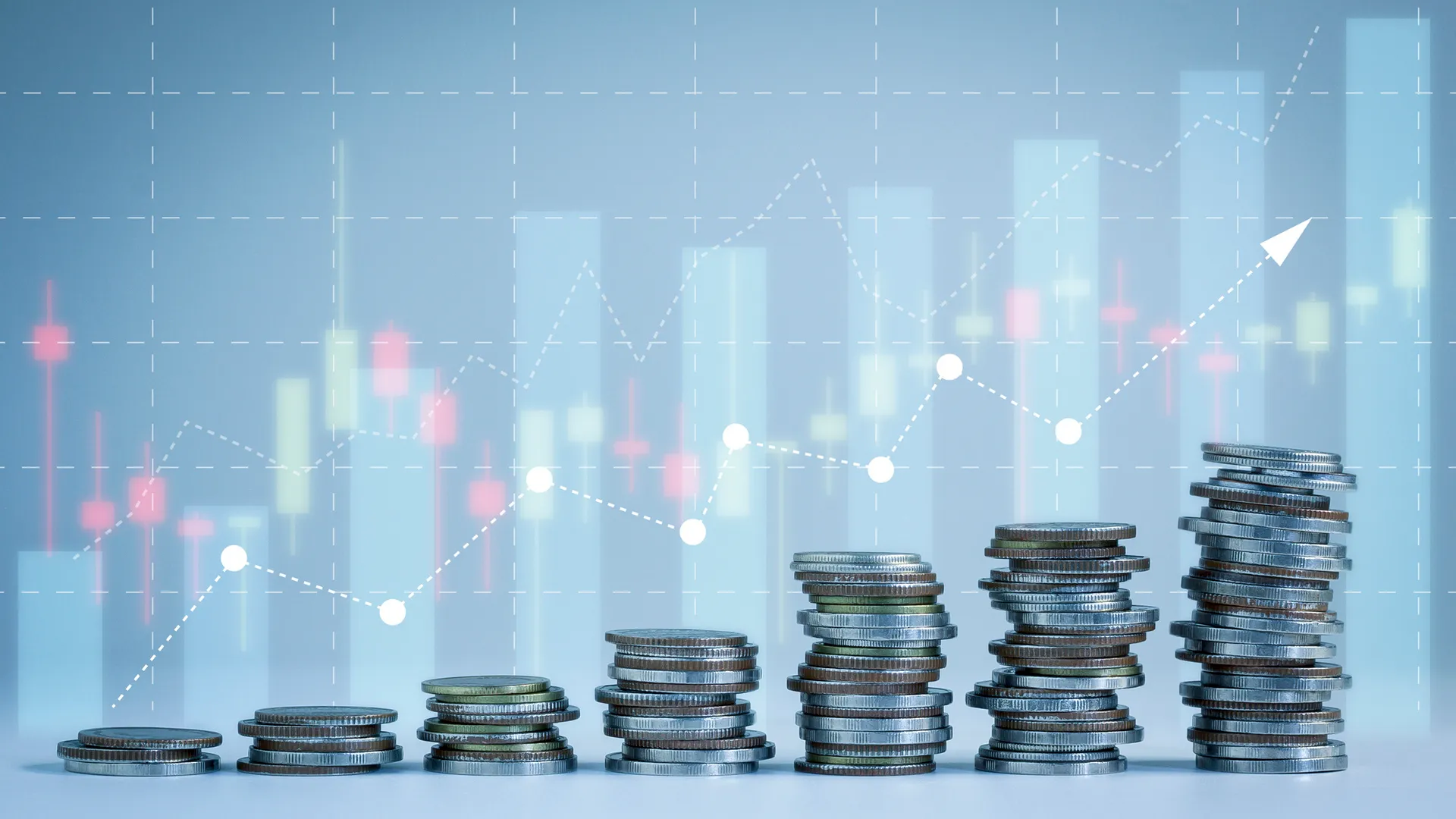 When choosing a bank, you want to find the best savings account interest rates so your money will grow faster. These accounts offer some of the best rates in the business.
READ MORE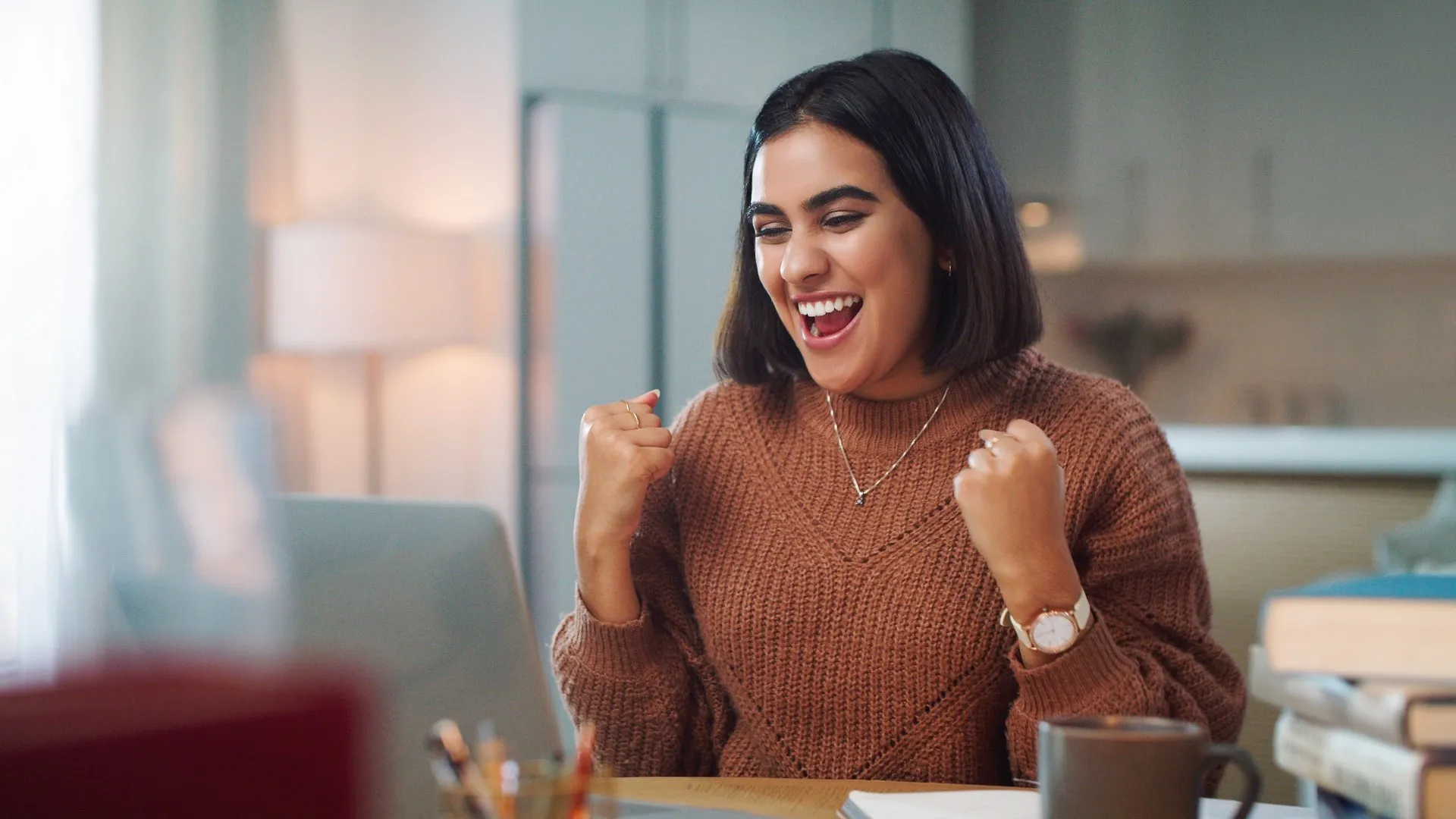 Qualifying for a loan or credit card for the first time can be a challenge because lenders are wary of extending credit to those with no credit history. But once they've been approved, new-to-credit…
READ MORE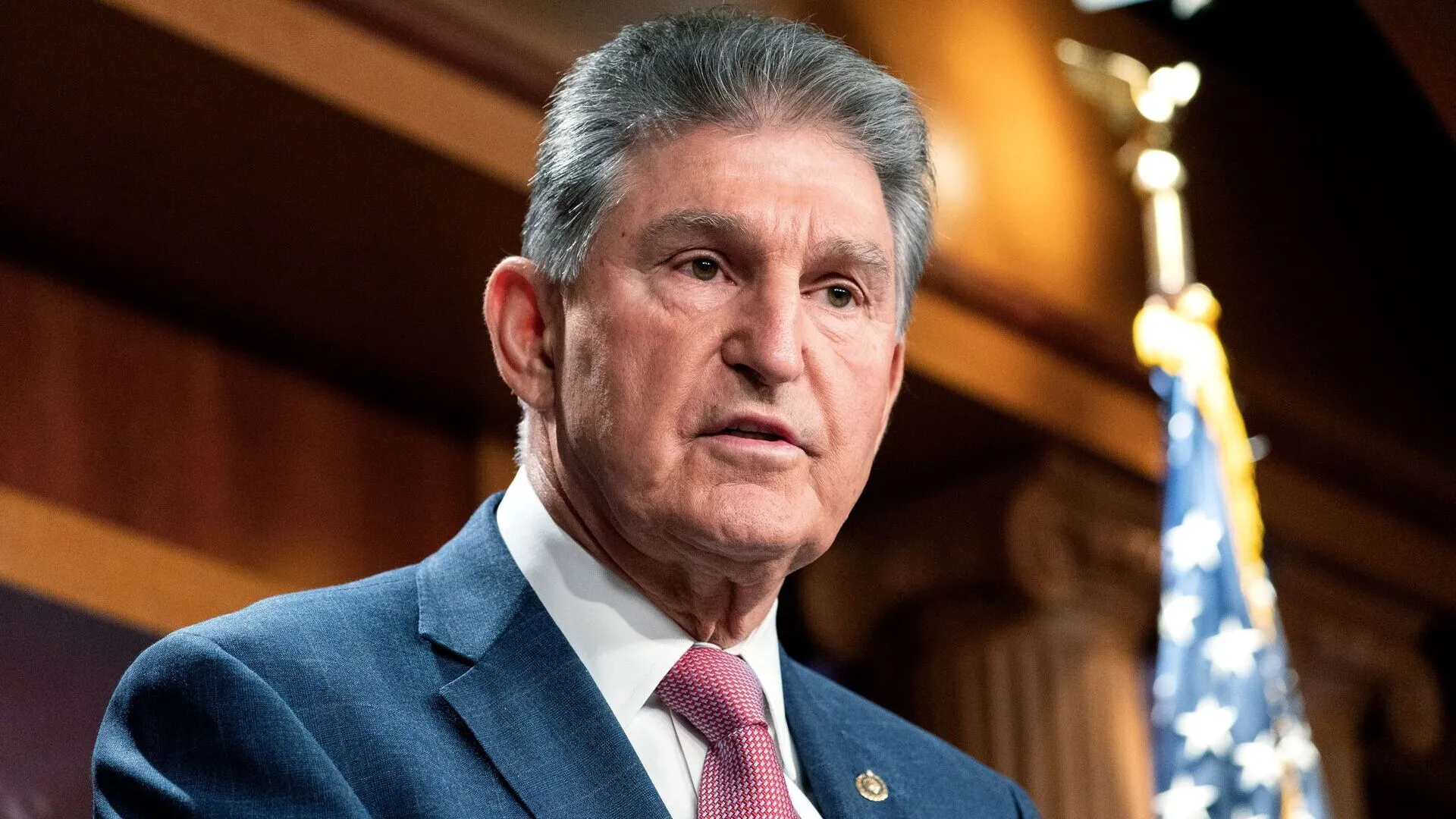 On Jan. 19, the U.S. officially hit its debt ceiling, having spent all of the $31.4 trillion available for expenditures as allocated by the Treasury. In the days since, conversations have become…
READ MORE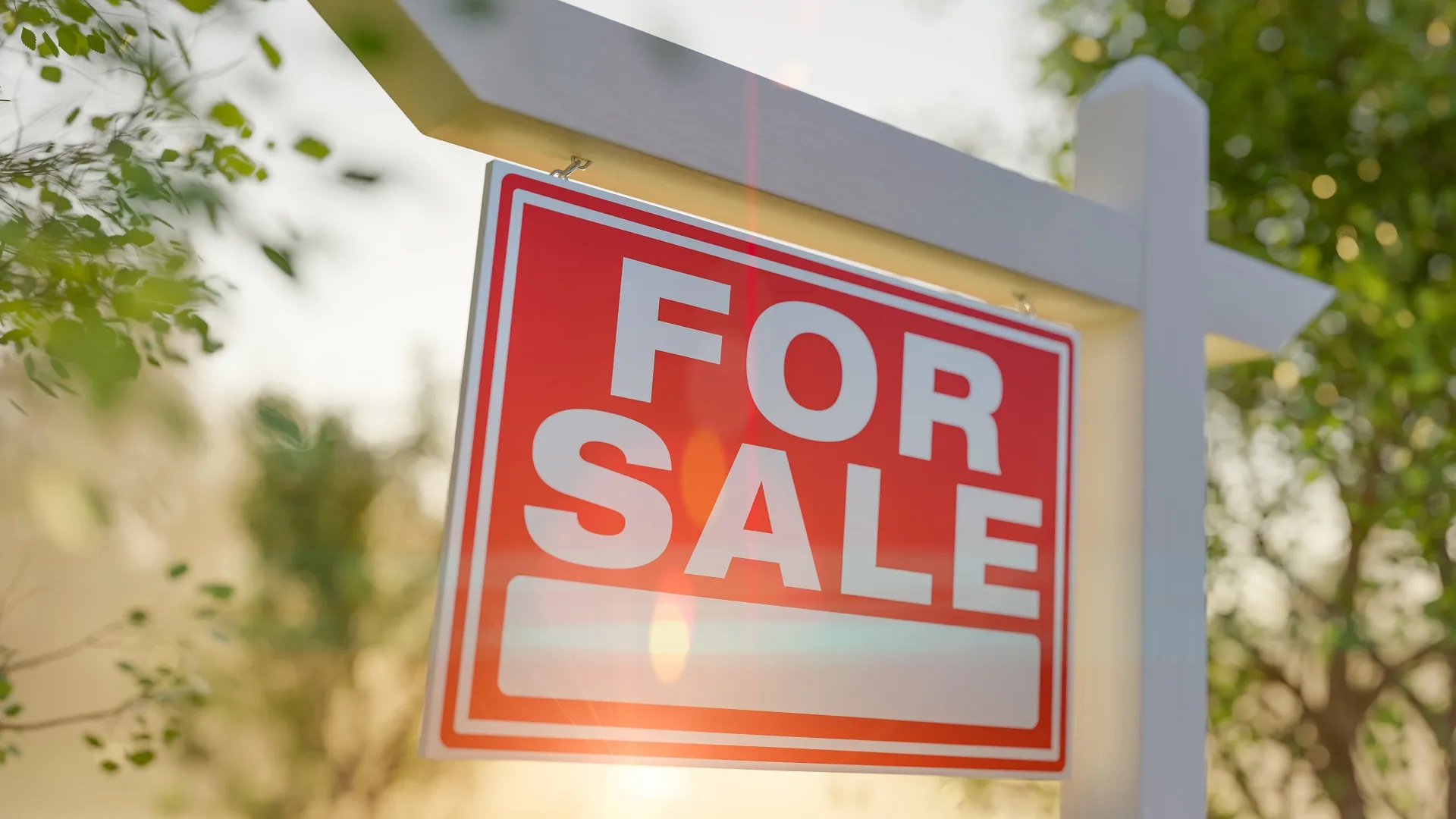 There's been a lot of concern about the economy lately, particularly regarding inflation, rising interest rates, layoffs, a potential recession — and the housing market. The housing crash of 2008…
READ MORE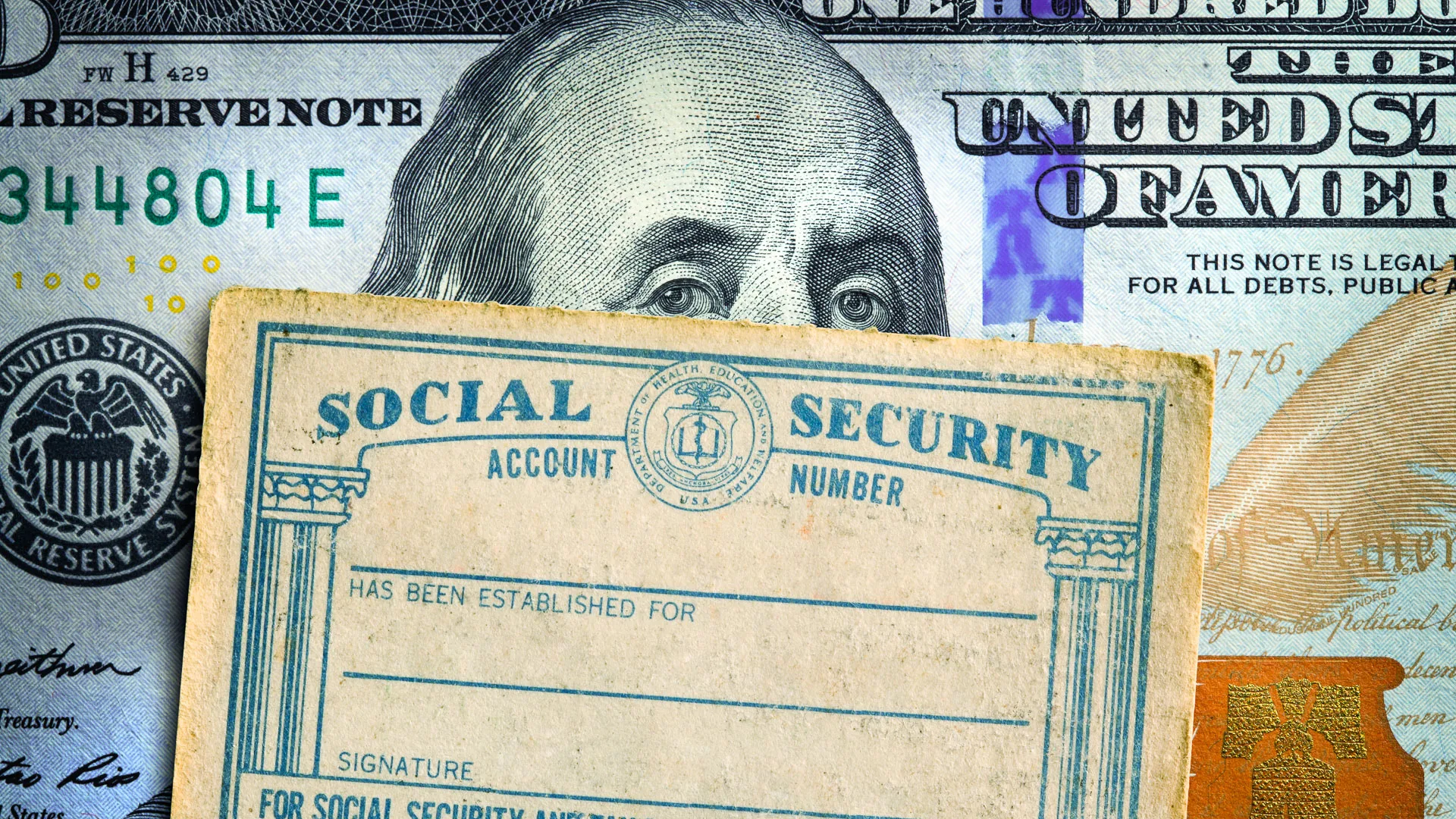 The future of Social Security remains uncertain, forcing people to ask questions like, "Will Social Security run out?" According to the 2021 annual report from the Social Security board of trustees,…
READ MORE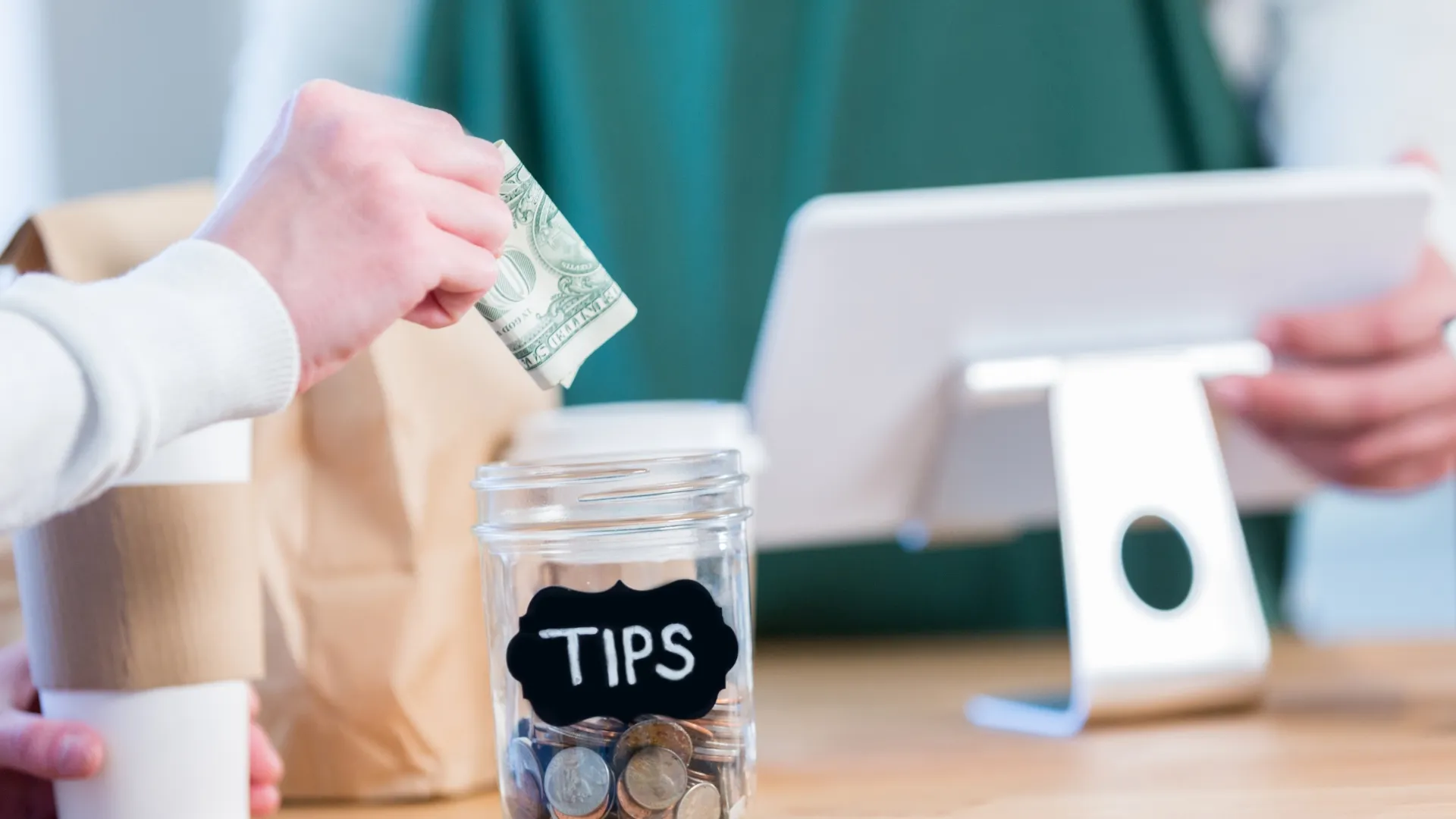 Inflation has tamed some (but it's still wild), the country is likely on the brink of a recession — and yet there consumers are, at the beginning of a long day, prompted with a request on a digital…
READ MORE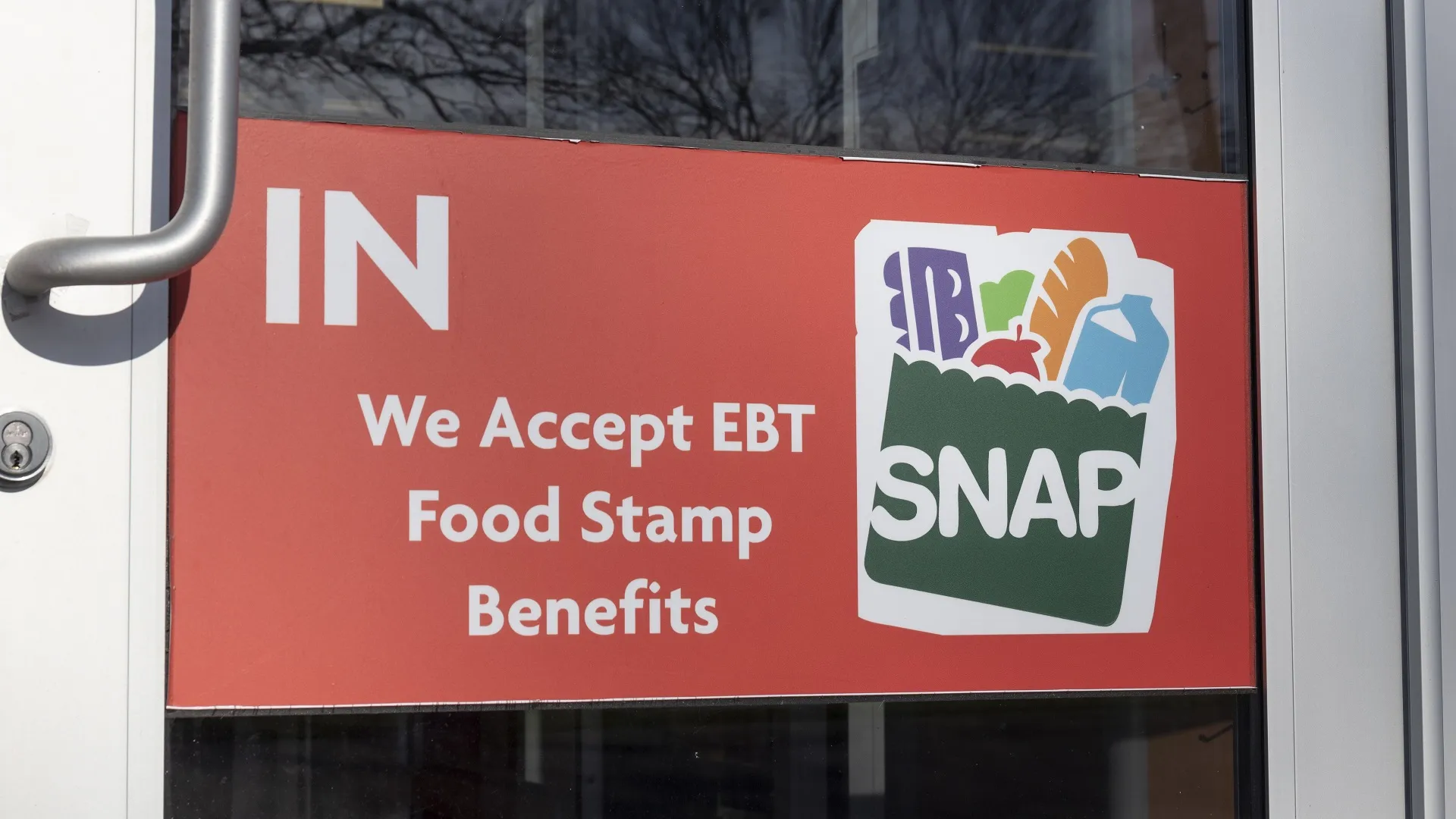 To qualify for Supplemental Nutrition Assistant Program (SNAP) benefits, which were previously referred to as food stamps, you need to meet certain eligibility requirements, including the amount of…
READ MORE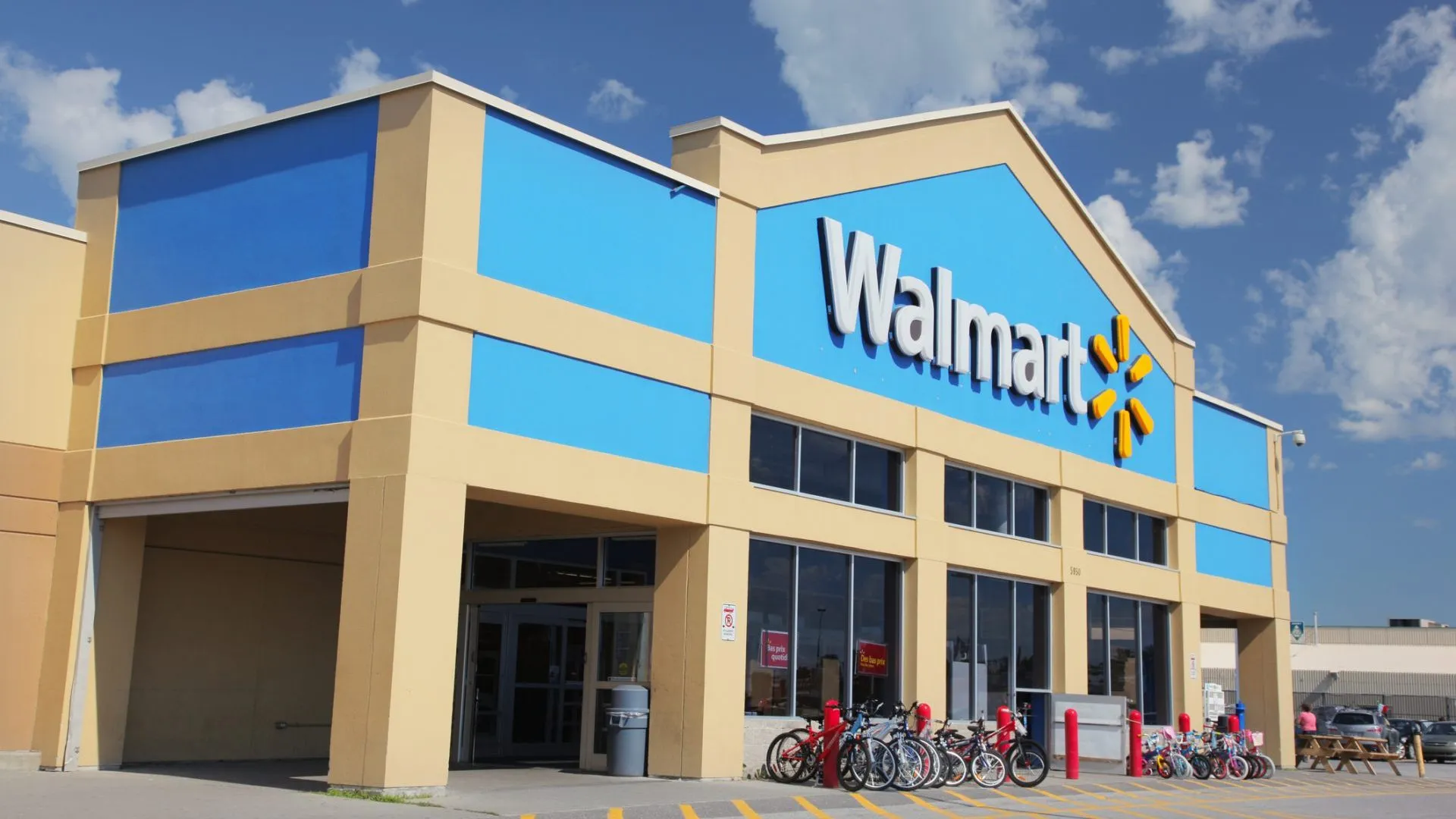 It takes a whole lot of workers to operate a company as big as Walmart, and the retail giant aims to keep and retain those workers by offering higher pay and other perks. Discover: 10 Things To Stop…
READ MORE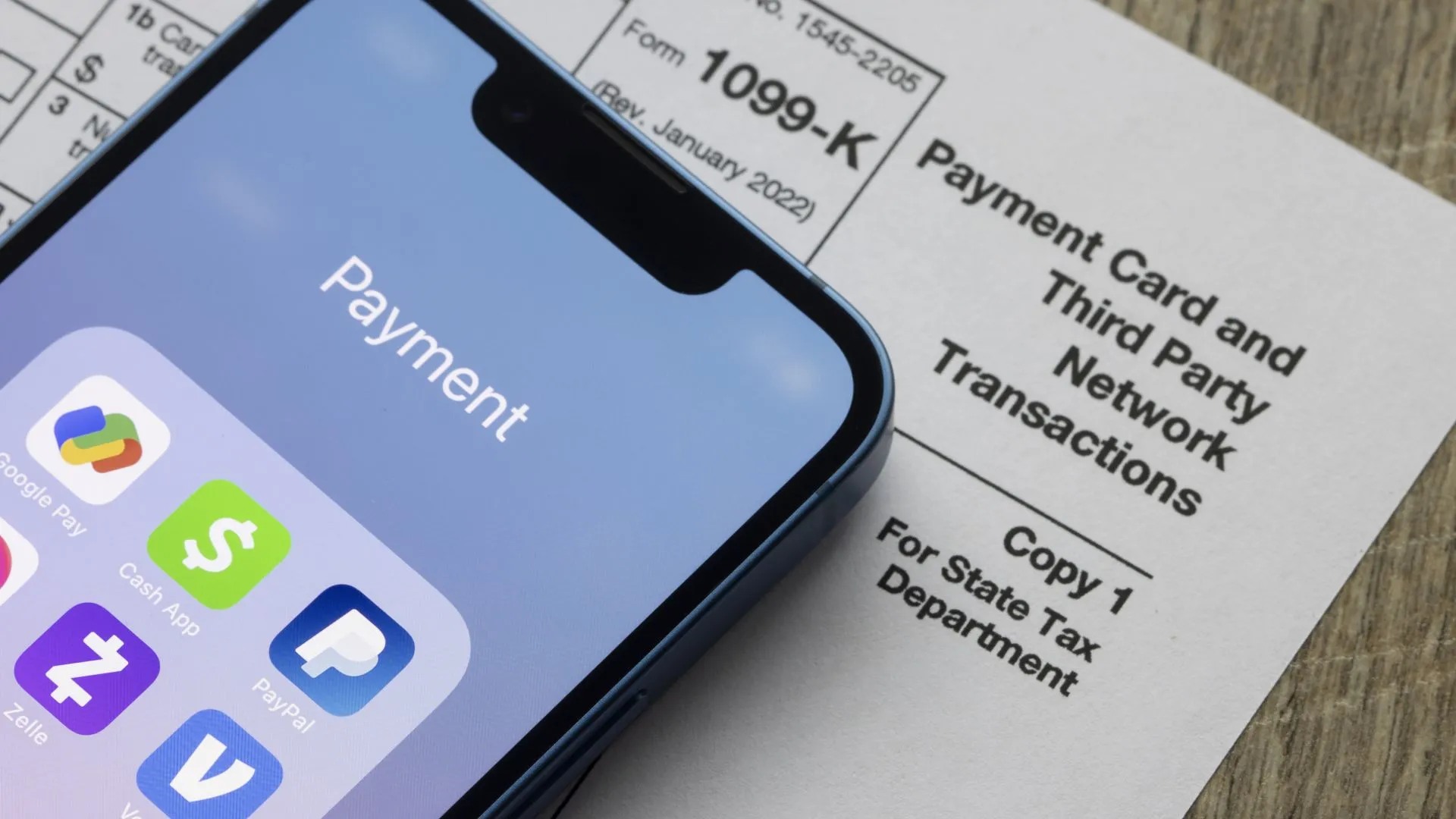 Once you've received your W-2 from your primary job, you might be tempted to file your taxes as soon as the filing window opens to get your refund sooner. See: 10 Jaw-Dropping Stats About the State of…
READ MORE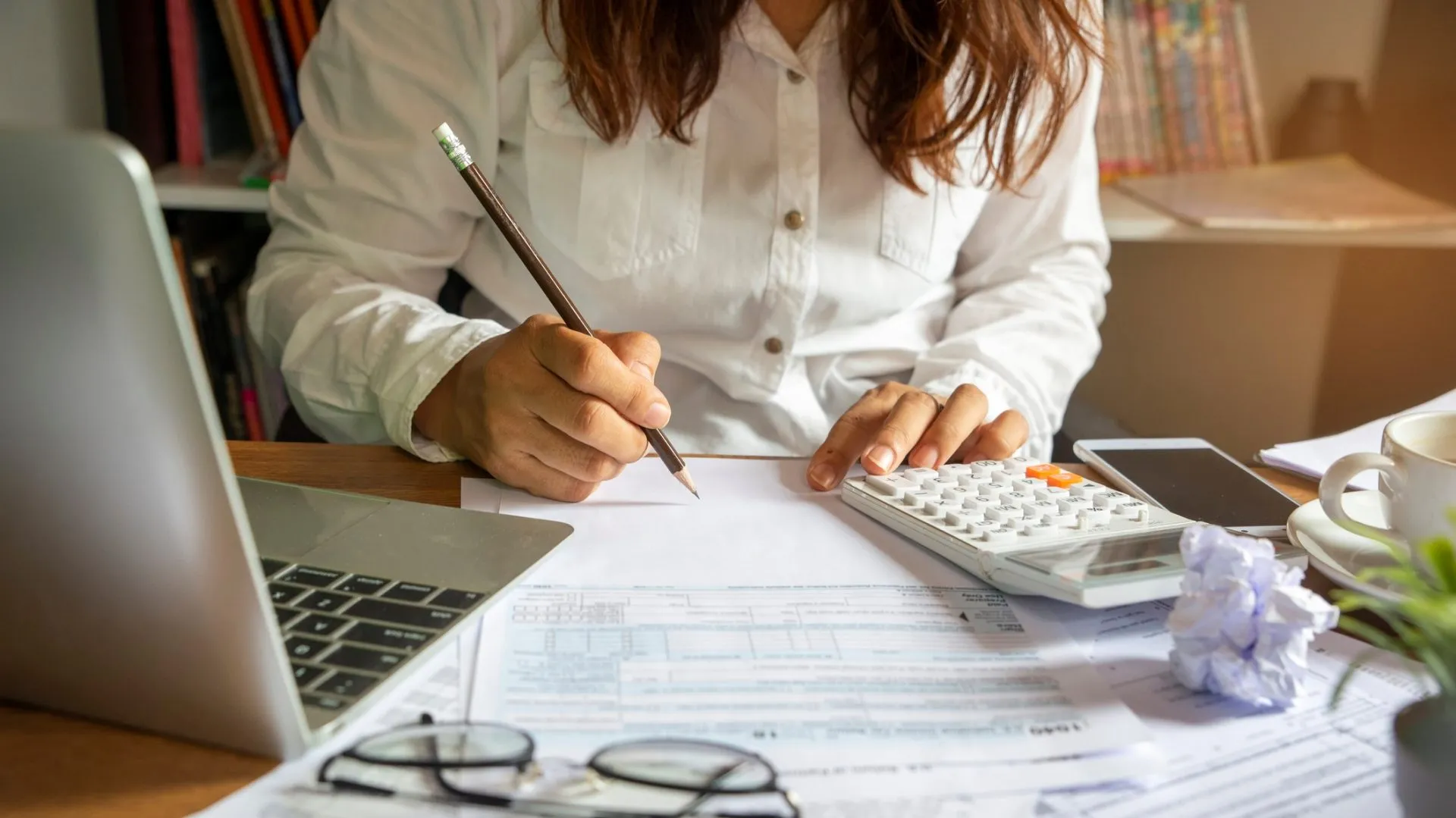 Now that 2022 is coming to an end, the clock is beginning to tick on preparing your 2022 tax returns. Those getting their documents in order to file will want to note a number of changes and updates…
READ MORE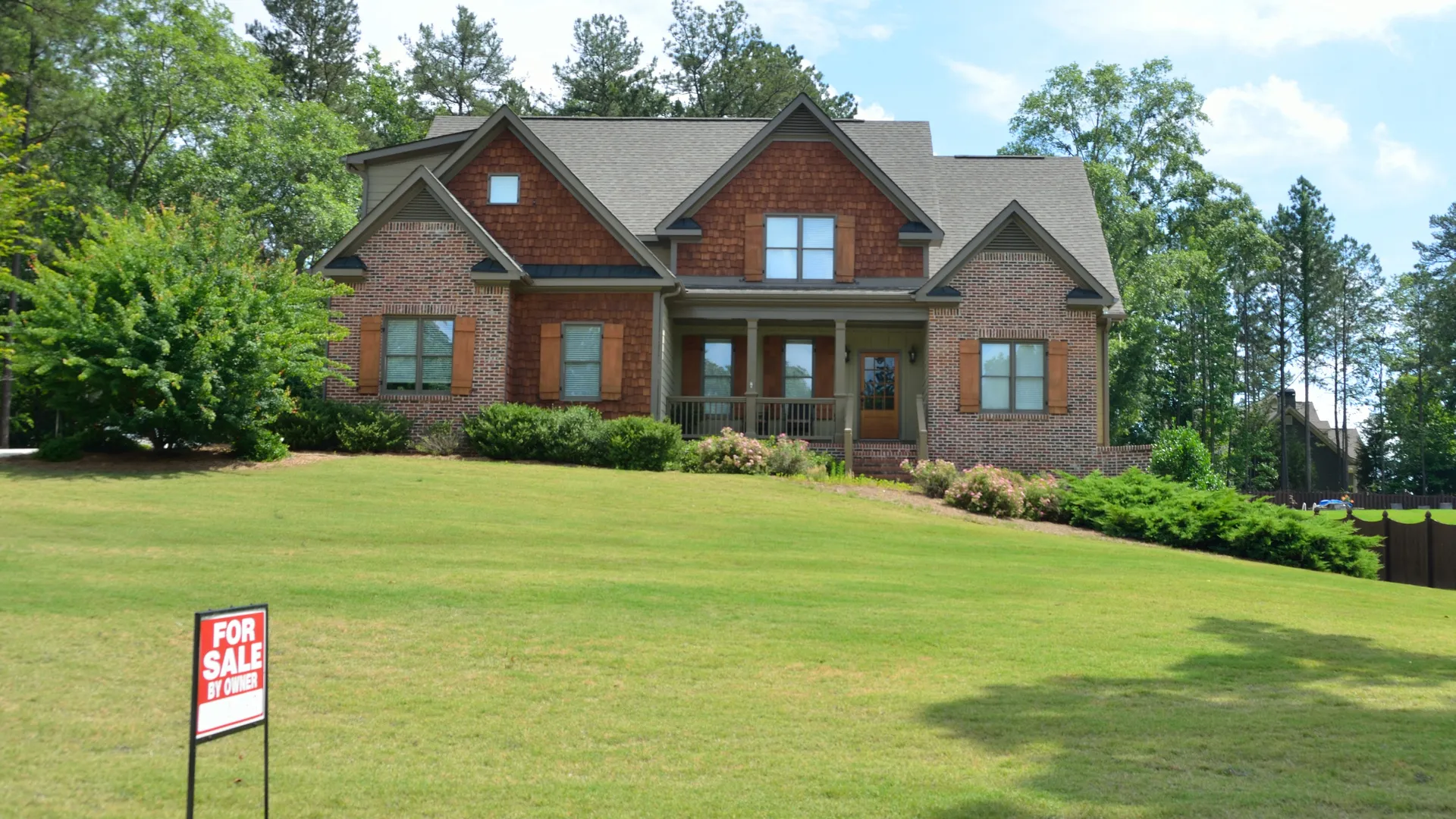 It's no surprise that the housing market has been a difficult one recently, as inflation, soaring rates and short supply made for a bad combination for potential homebuyers. What may come as a…
READ MORE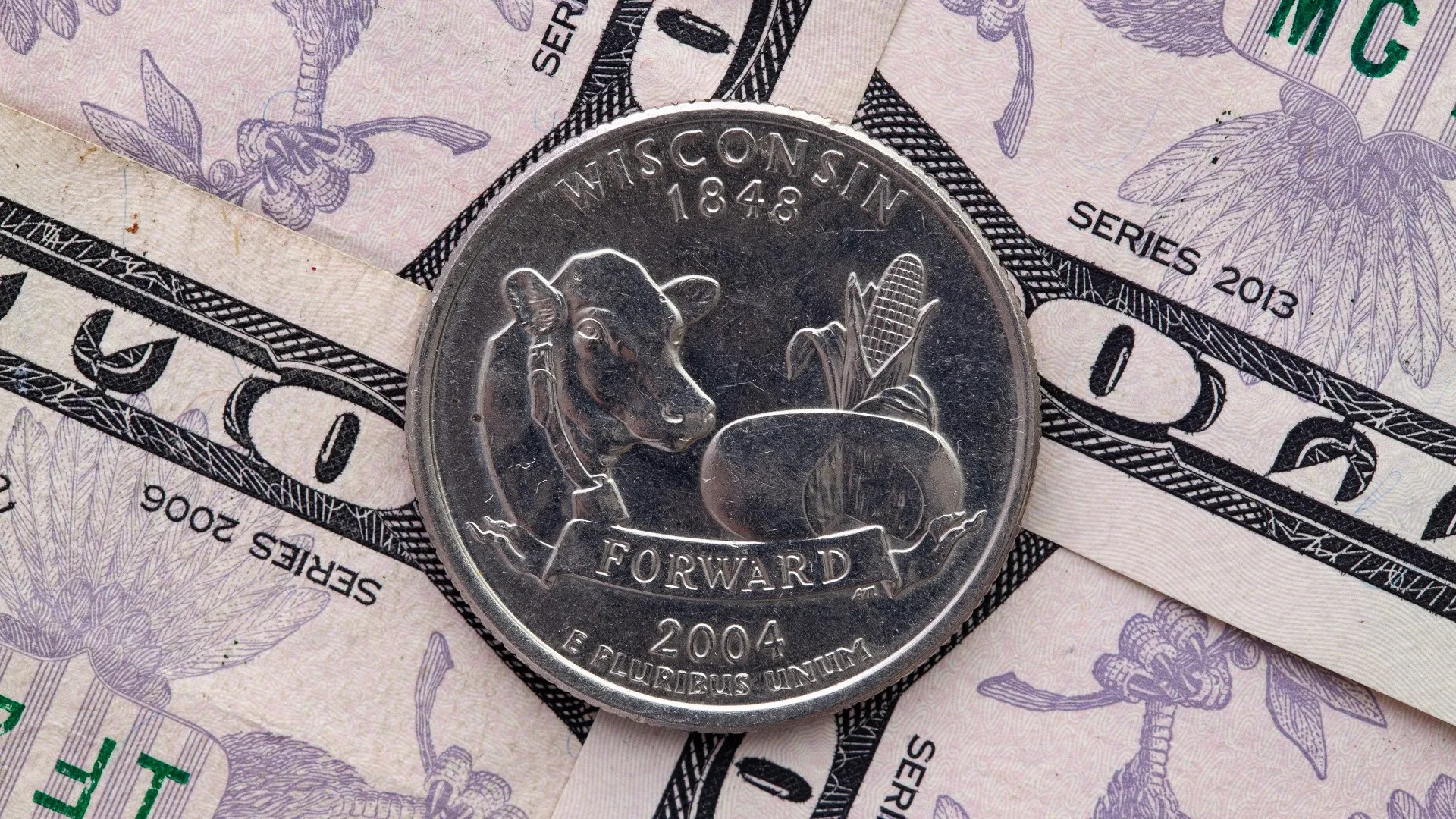 The next time you toss a quarter into a gumball machine down at the local grocery store, think about this: That piece of gum could be costing you a lot more. Wealthy Millennials Aren't Banking on…
READ MORE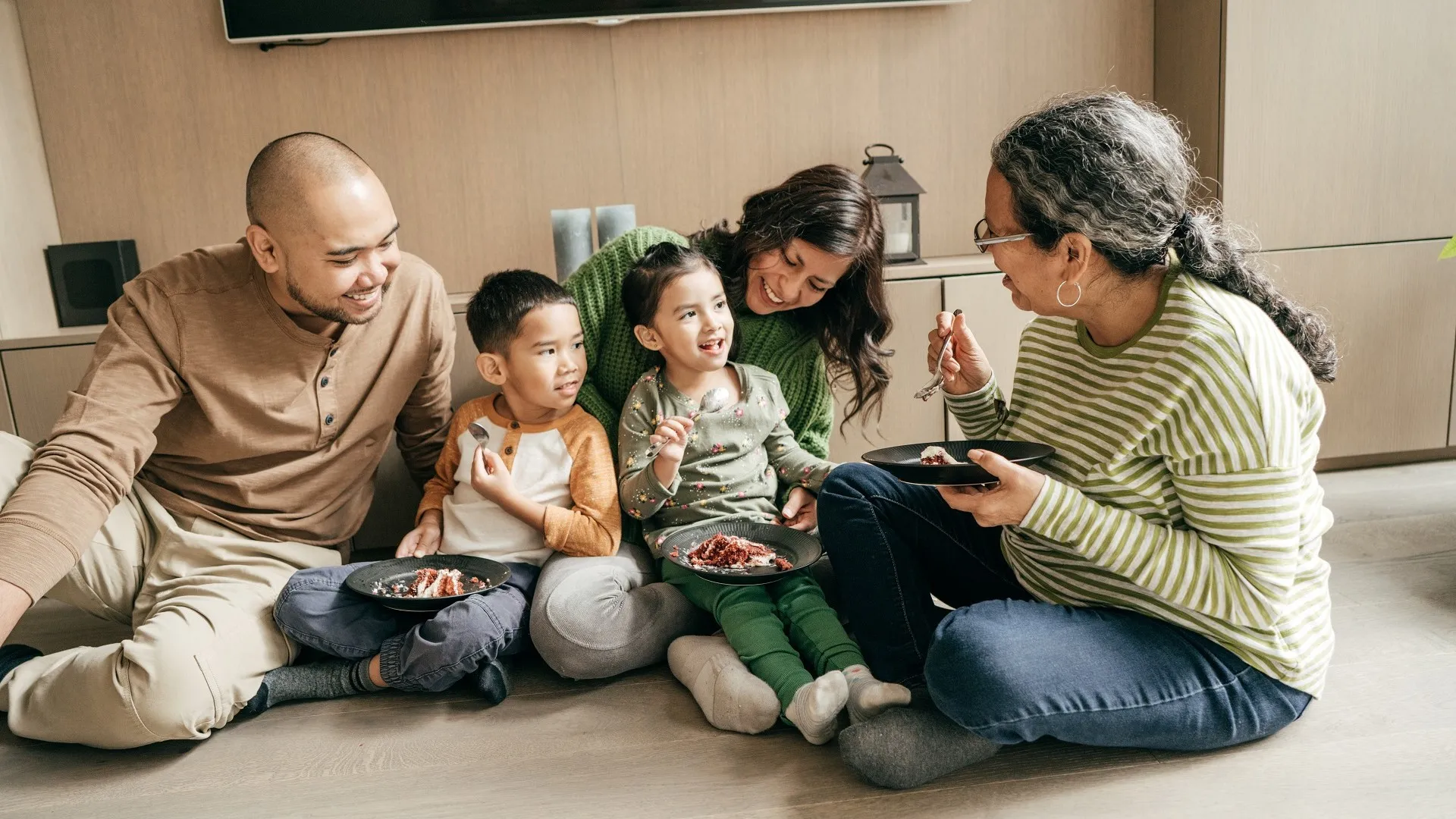 February's food stamp payments, also known as the Supplemental Nutrition Assistance Program or SNAP, are scheduled to go out soon. SNAP is the nation's most important anti-hunger program, helping…
READ MORE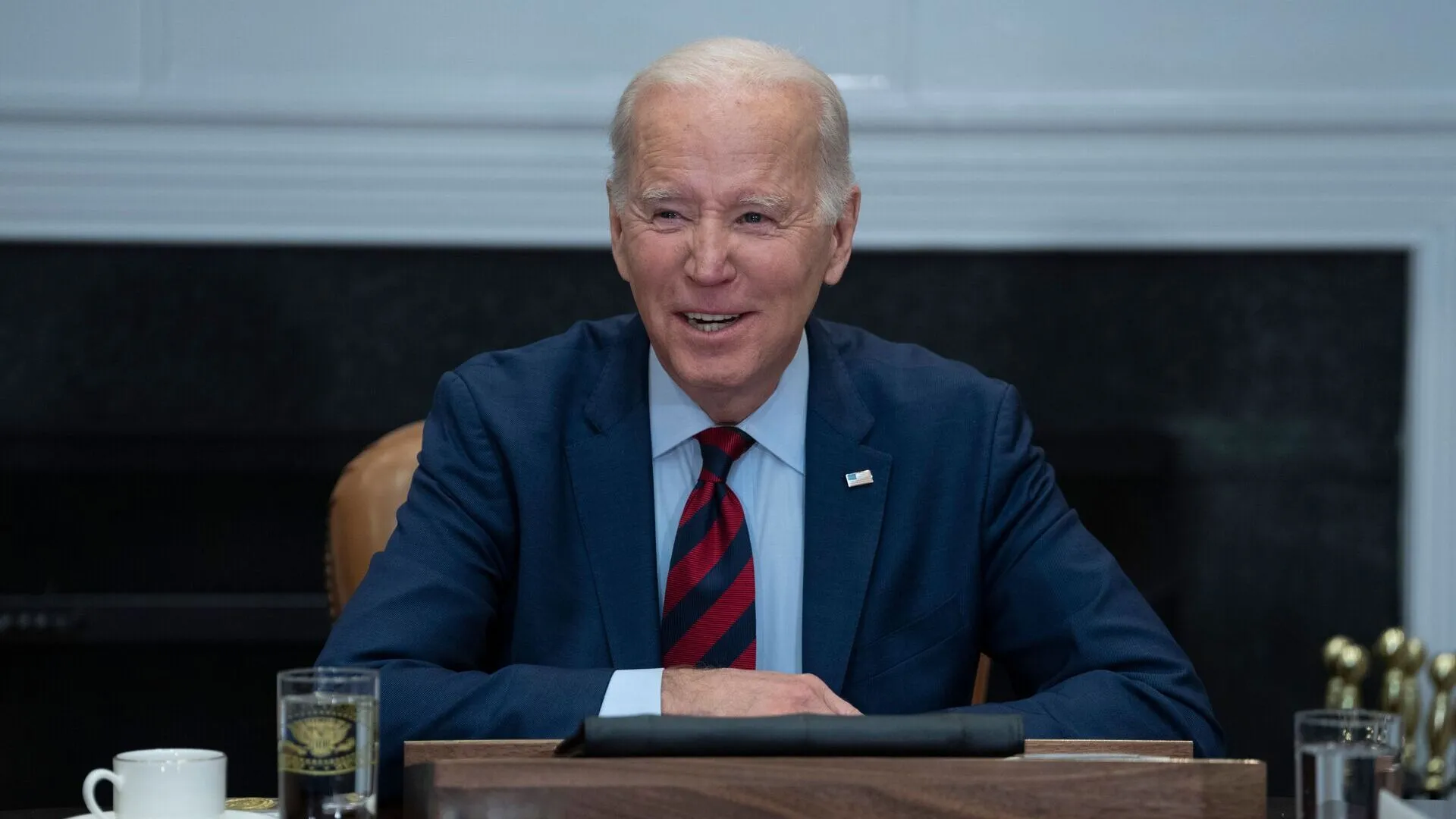 Opposition to President Joe Biden's federal student loan forgiveness plan comes in many forms and covers many reasons, but a lot of the criticisms voiced in a new public forum sound exactly the same….
READ MORE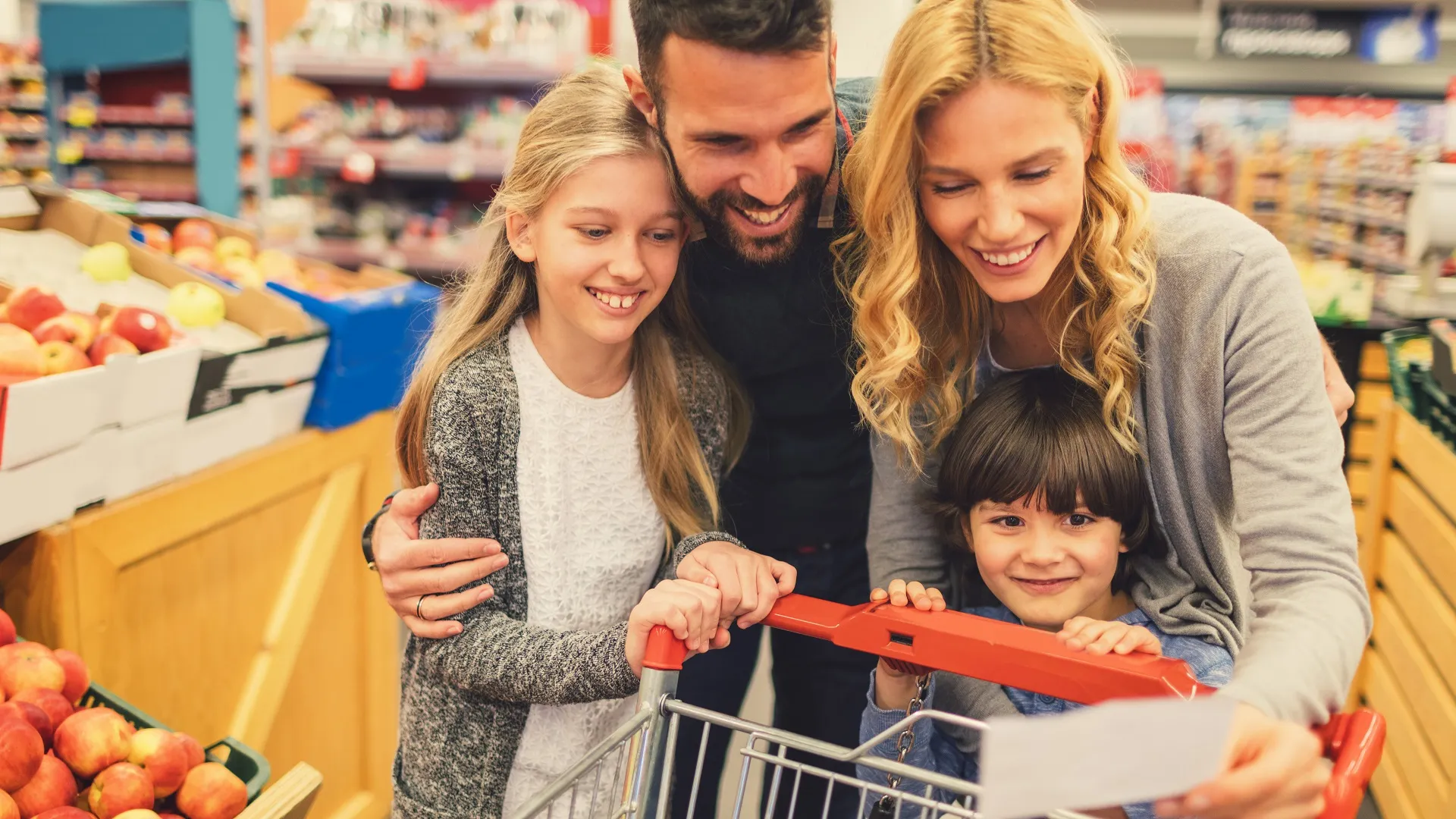 The Supplemental Nutrition Assistance Program, formerly known as food stamps, boosts the food budget of low-income households across the U.S. Georgia residents who qualify for SNAP benefits will…
READ MORE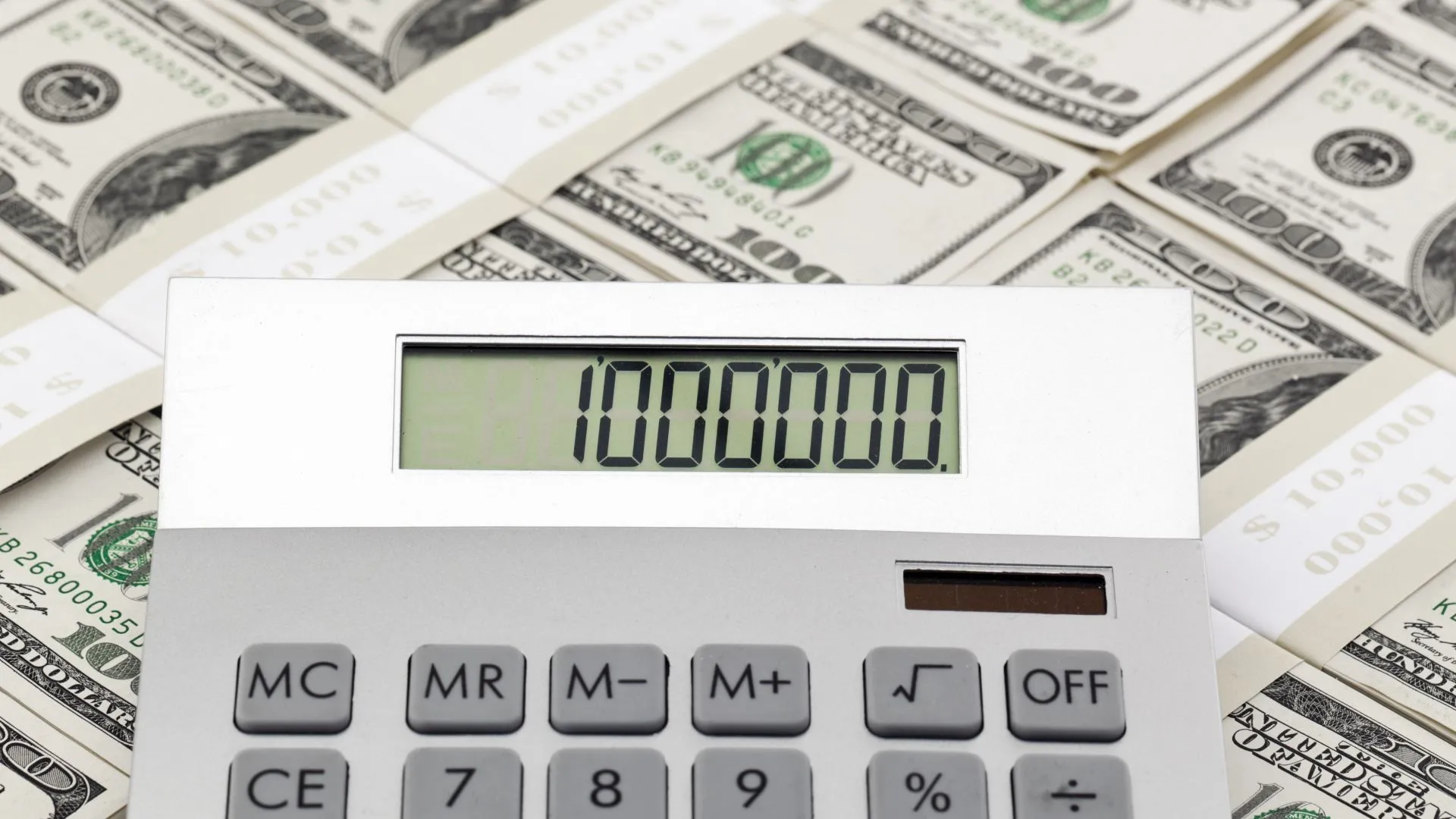 Becoming a millionaire is about more than just earning and saving money. While a high income helps, you may have heard the term "High Earner, Not Rich Yet," or HENRYs. These are people who are making…
READ MORE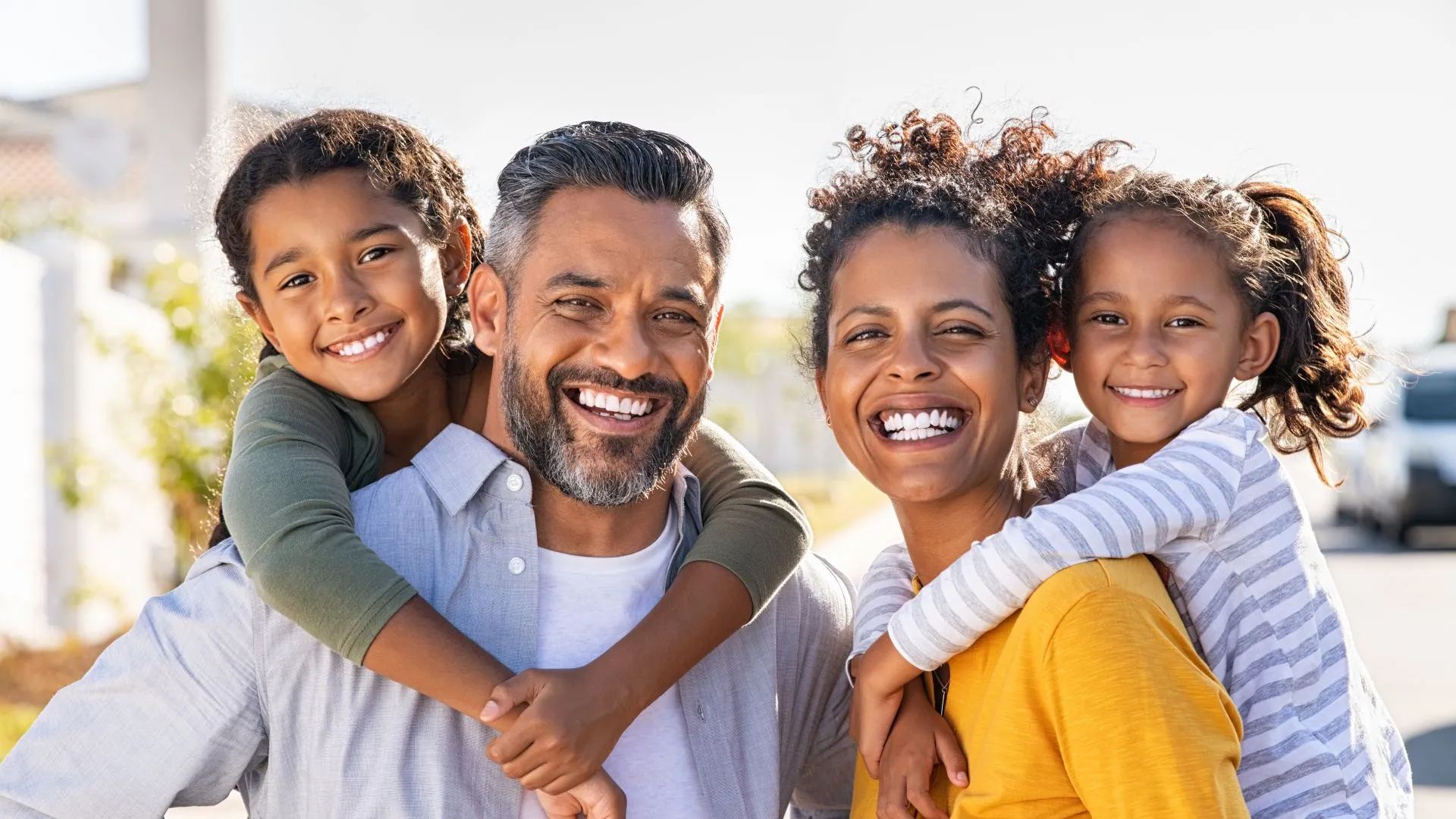 The average age for starting families continues to grow in America and around the world. The New York Times published a 2021 report which found that, since 2007, birth rates for women in their 20s…
READ MORE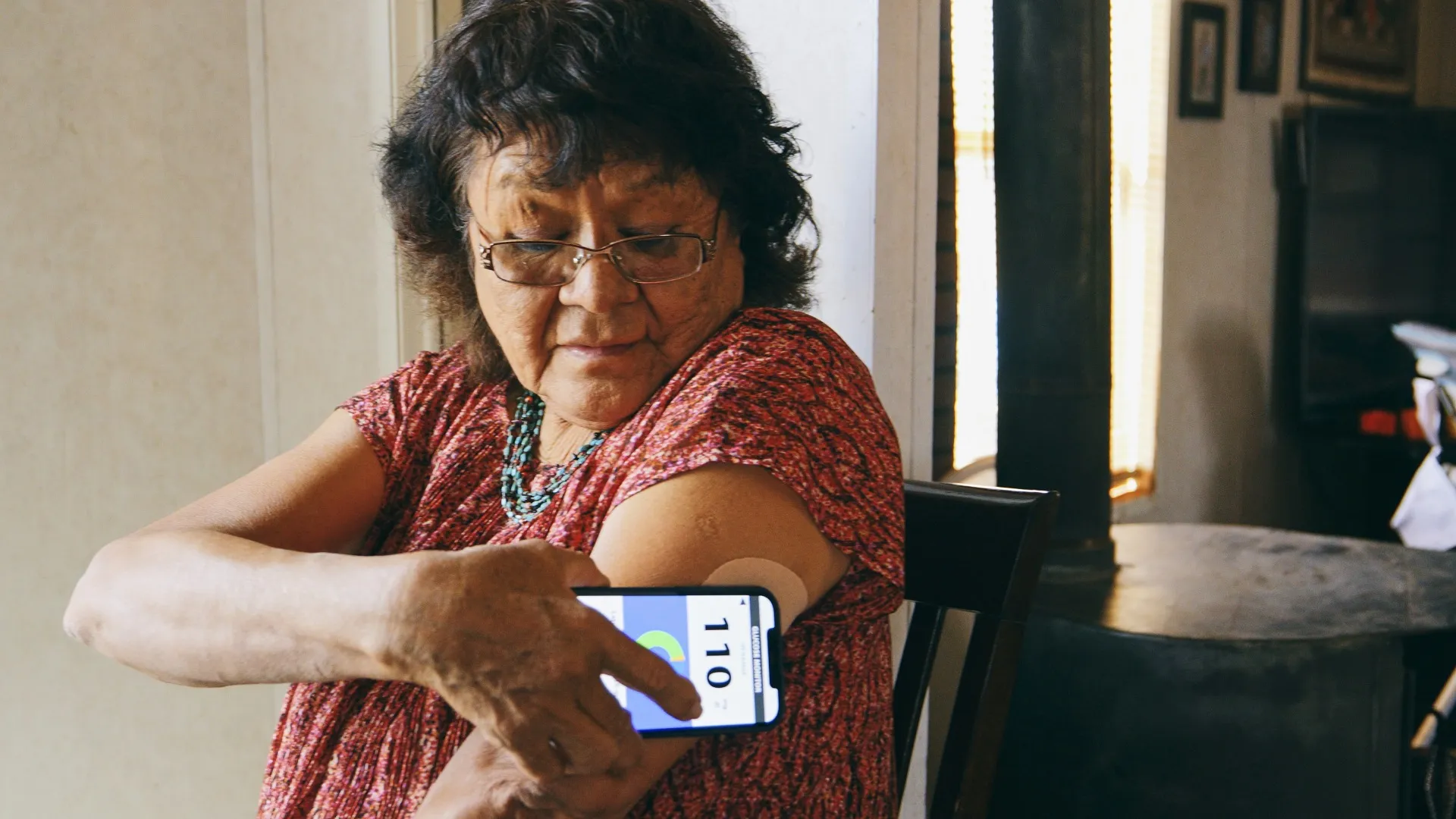 Medicare recipients who suffer from diabetes are poised to save money this year thanks to a provision in the 2022 Inflation Reduction Act (IRA) that lowers the cost of insulin. See the List:…
READ MORE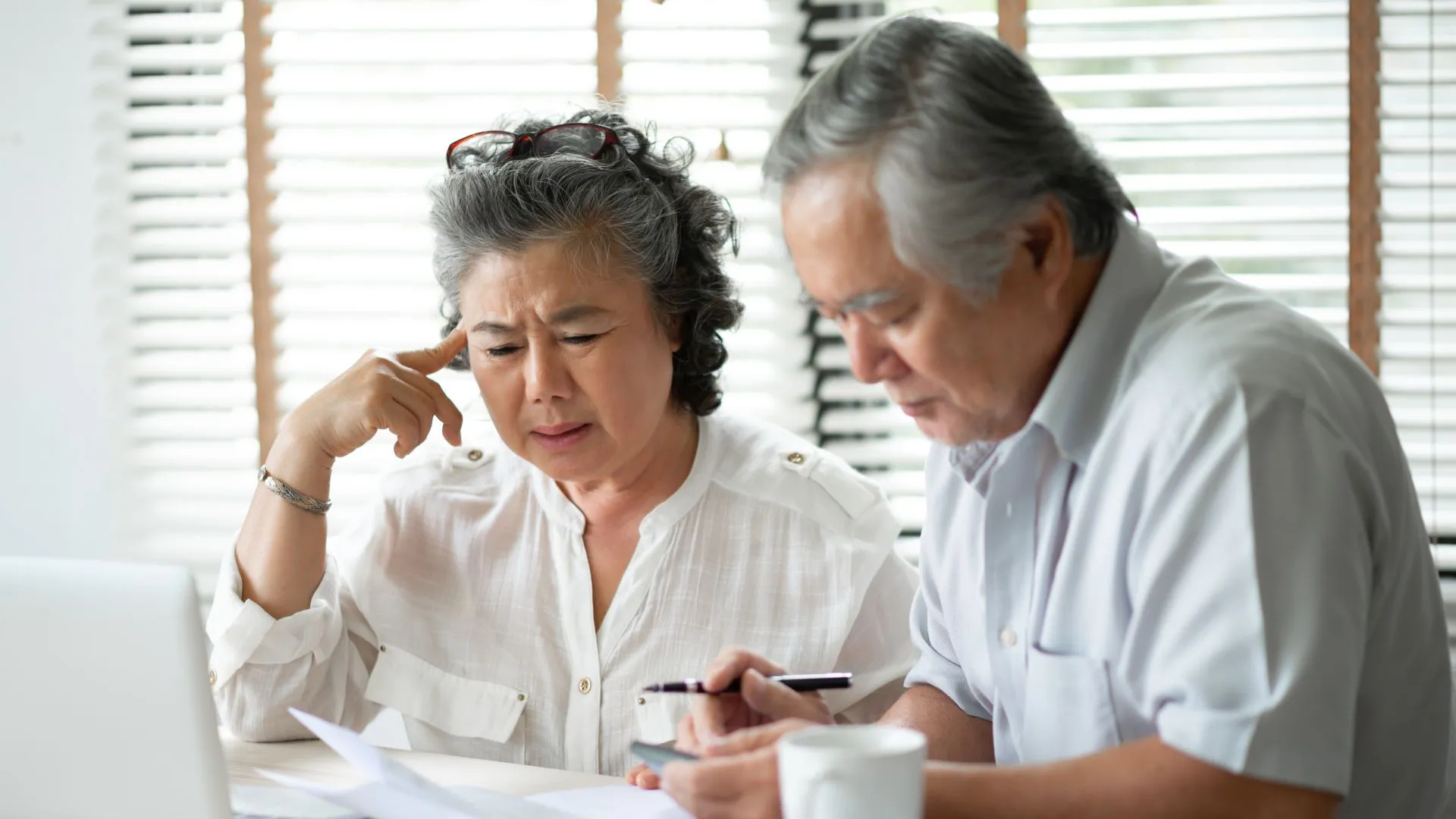 Unwritten rules guide us throughout our lives, from infancy to old age. As far as retirement income goes, most experts have agreed for years that replacing 70% of your pre-retirement income should be…
READ MORE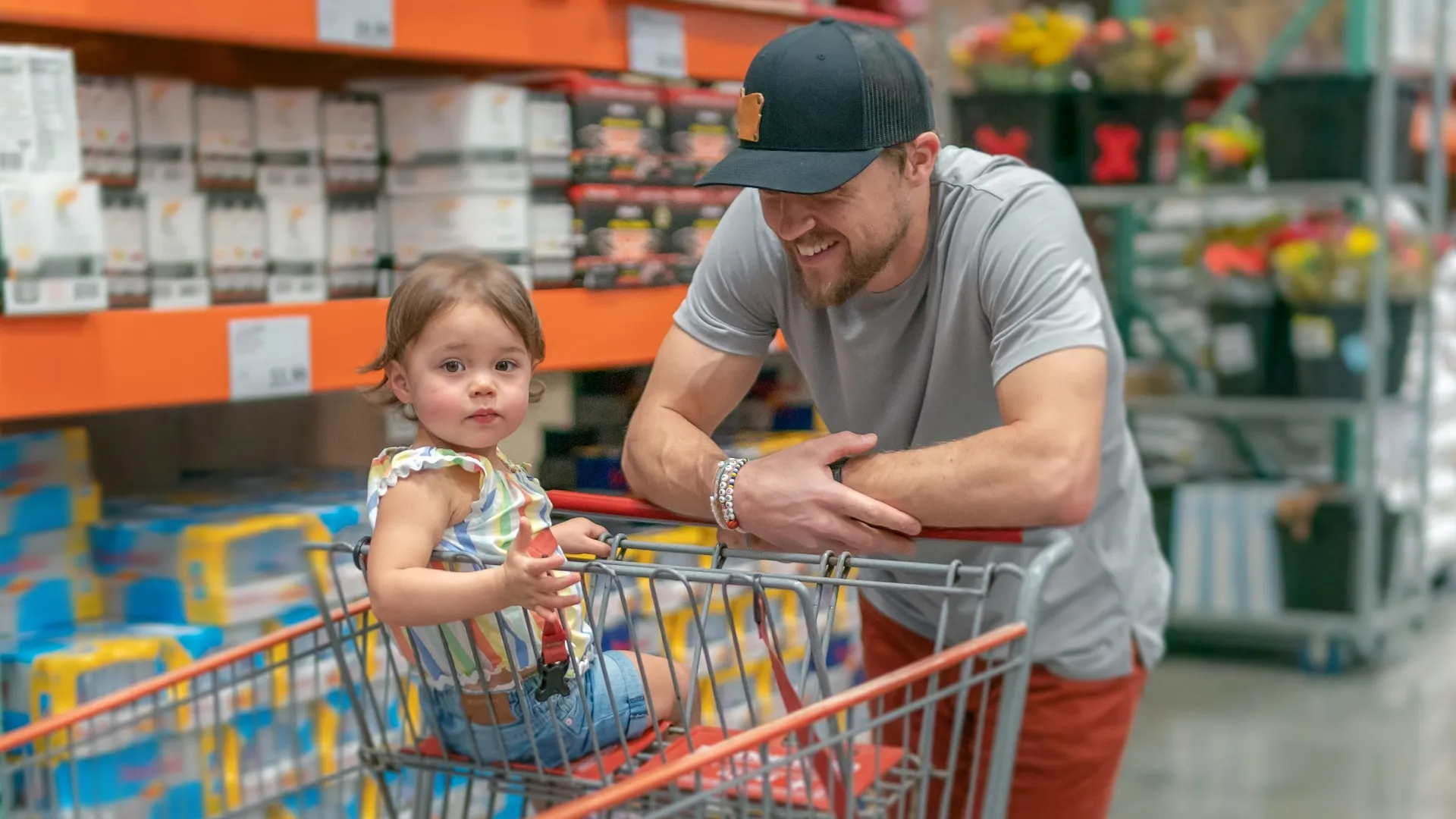 SNAP is a U.S. Department of Agriculture anti-hunger program that boosts the food budget of low-income households. The Department of Human Services administers SNAP in Illinois, and participants can…
READ MORE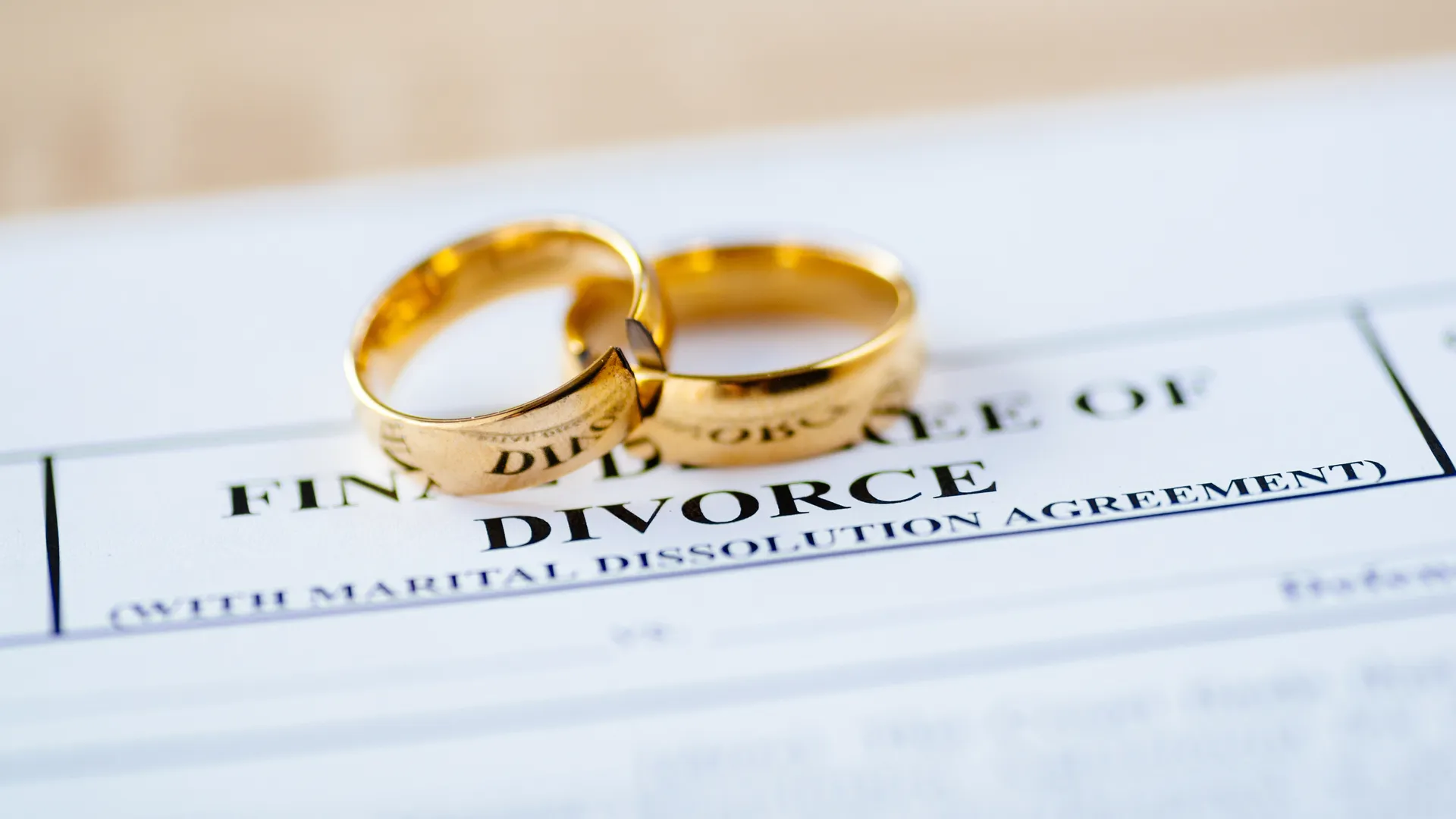 Marriage is a critical decision in life, however, most individuals do not understand how marriageaffects their future income, assets and liabilities. See the List: GOBankingRates' Best Banks of…
READ MORE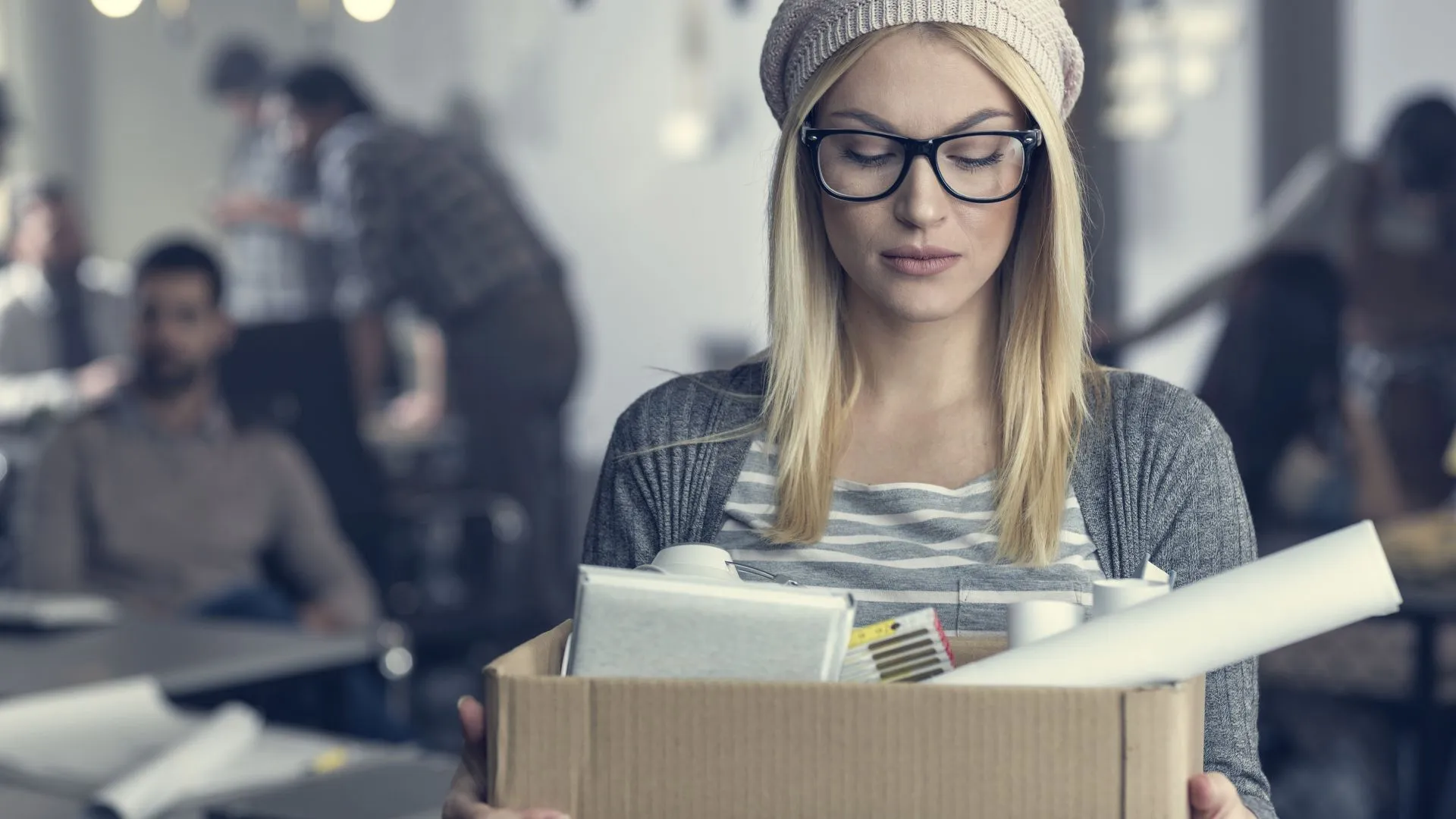 The Big Quit continues on in 2023 as people leave their jobs in record numbers. In the latest report from the U.S. Bureau of Labor Statistics (BLS), 4.2 million employees left their jobs in November…
READ MORE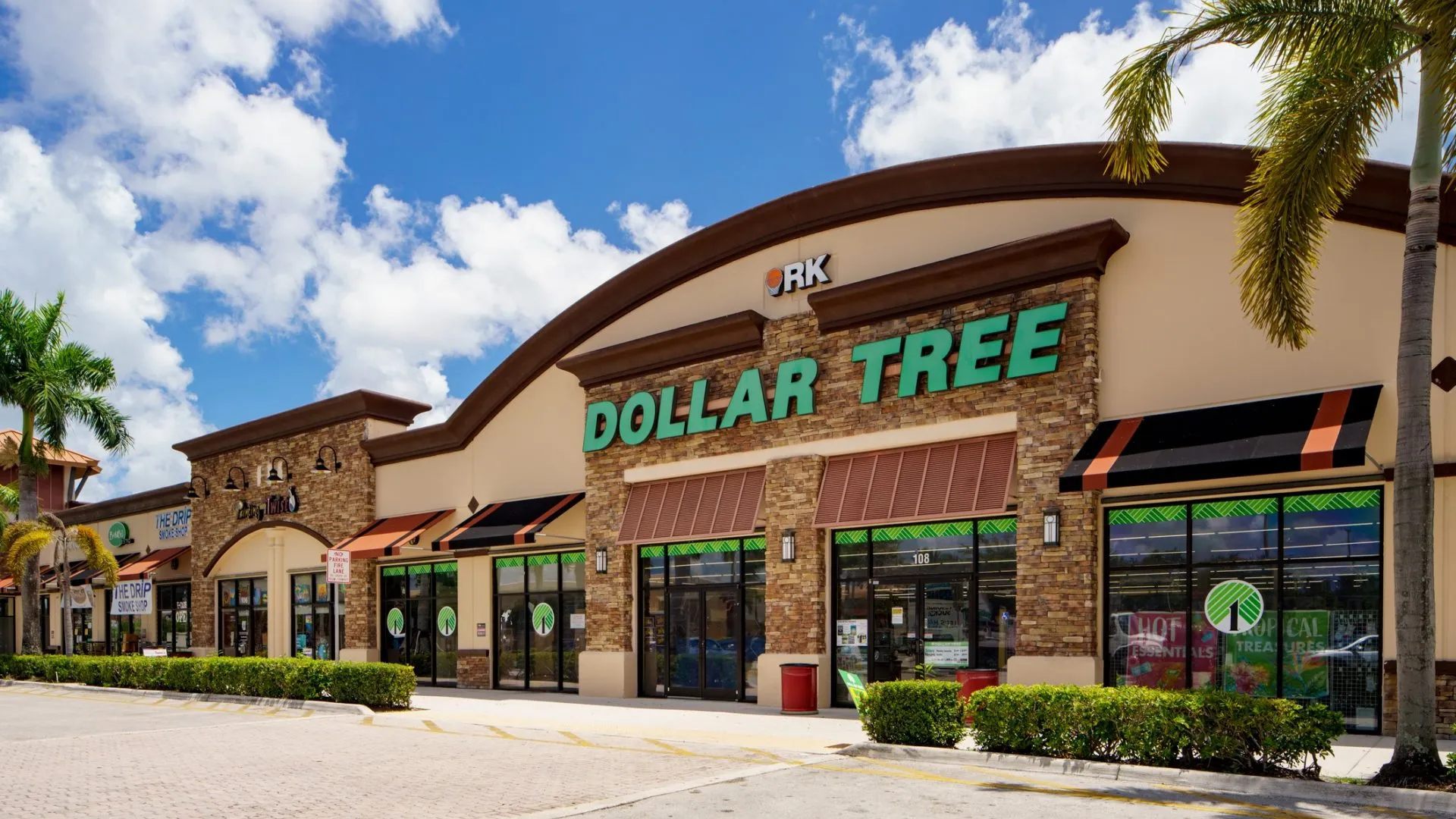 The price of eggs rose to a national average of $4.25 per dozen for the Grade A, Large, variety, as of December 2022, and jumped another 60% in 2023, according to CPI data reported by CNBC.com. With…
READ MORE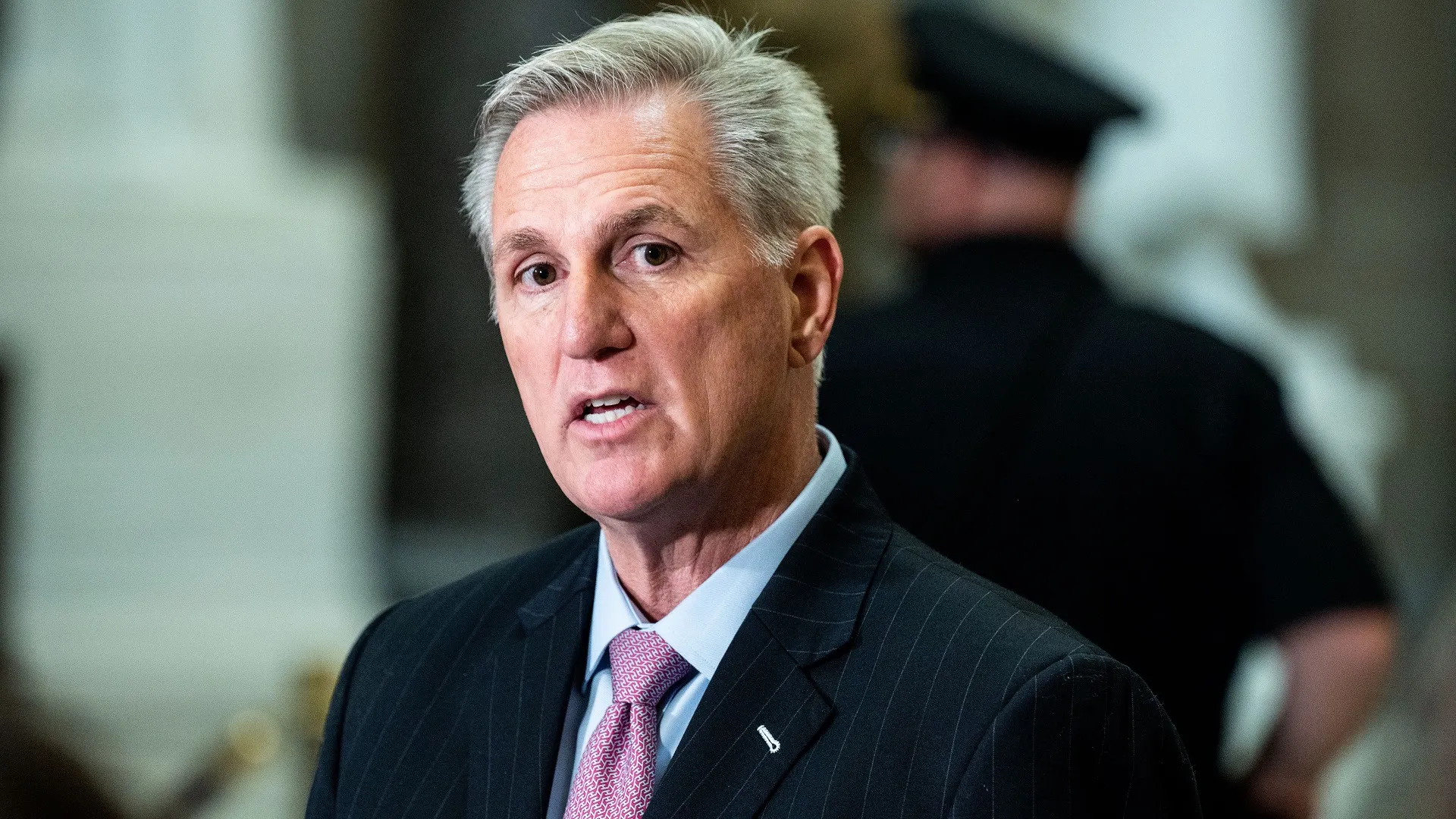 On January 19, the U.S. government reached its debt ceiling limit of $31.4 trillion, provoking U.S. Treasury Secretary Janet Yellen to tell Congress "extraordinary measures" would start to roll out in…
READ MORE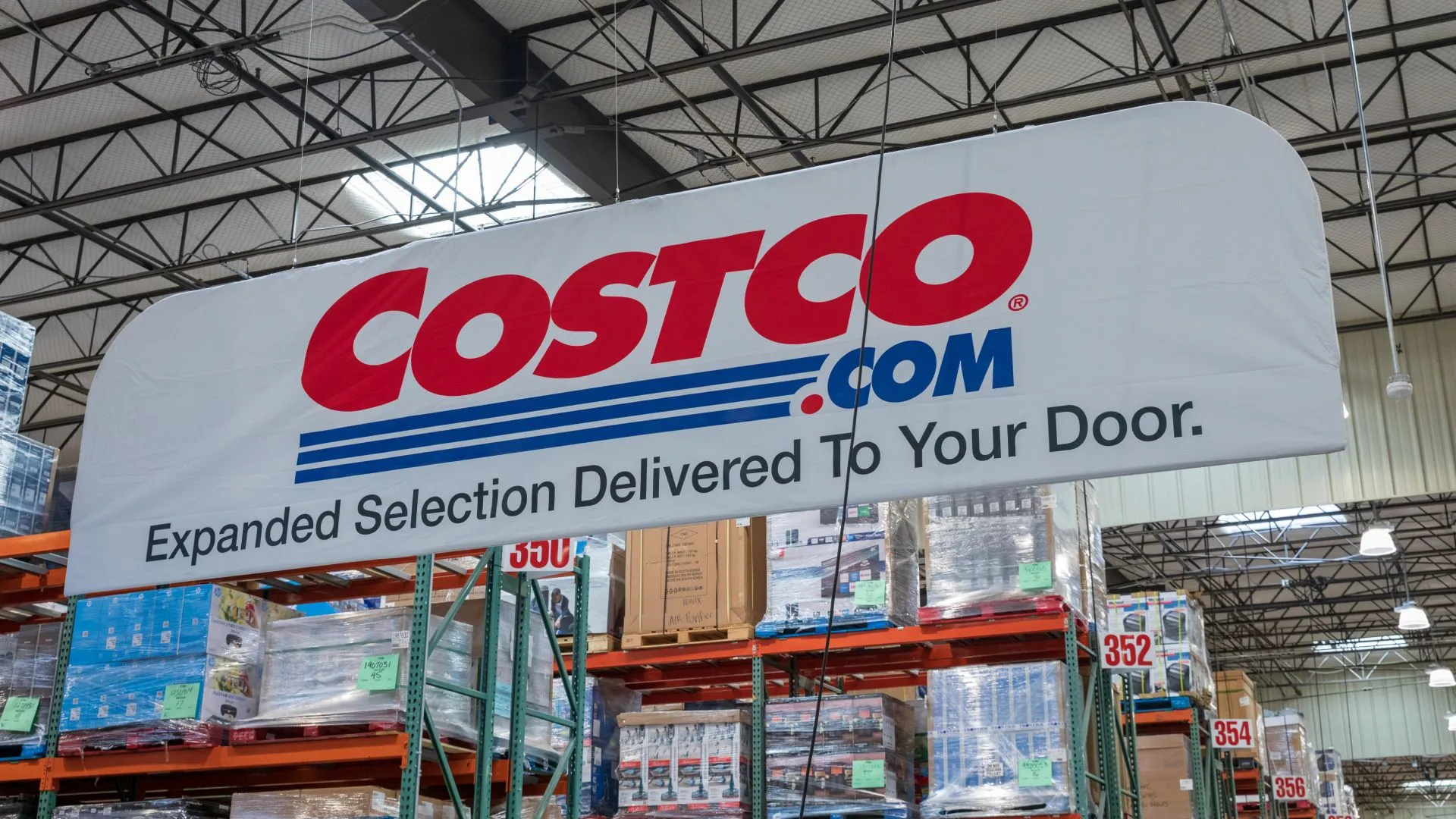 It can be tough to leave Costco — which feels like a universe unto itself — without a shopping cart overflowing with stuff, but experts note there are some items at the mega warehouse club that just…
READ MORE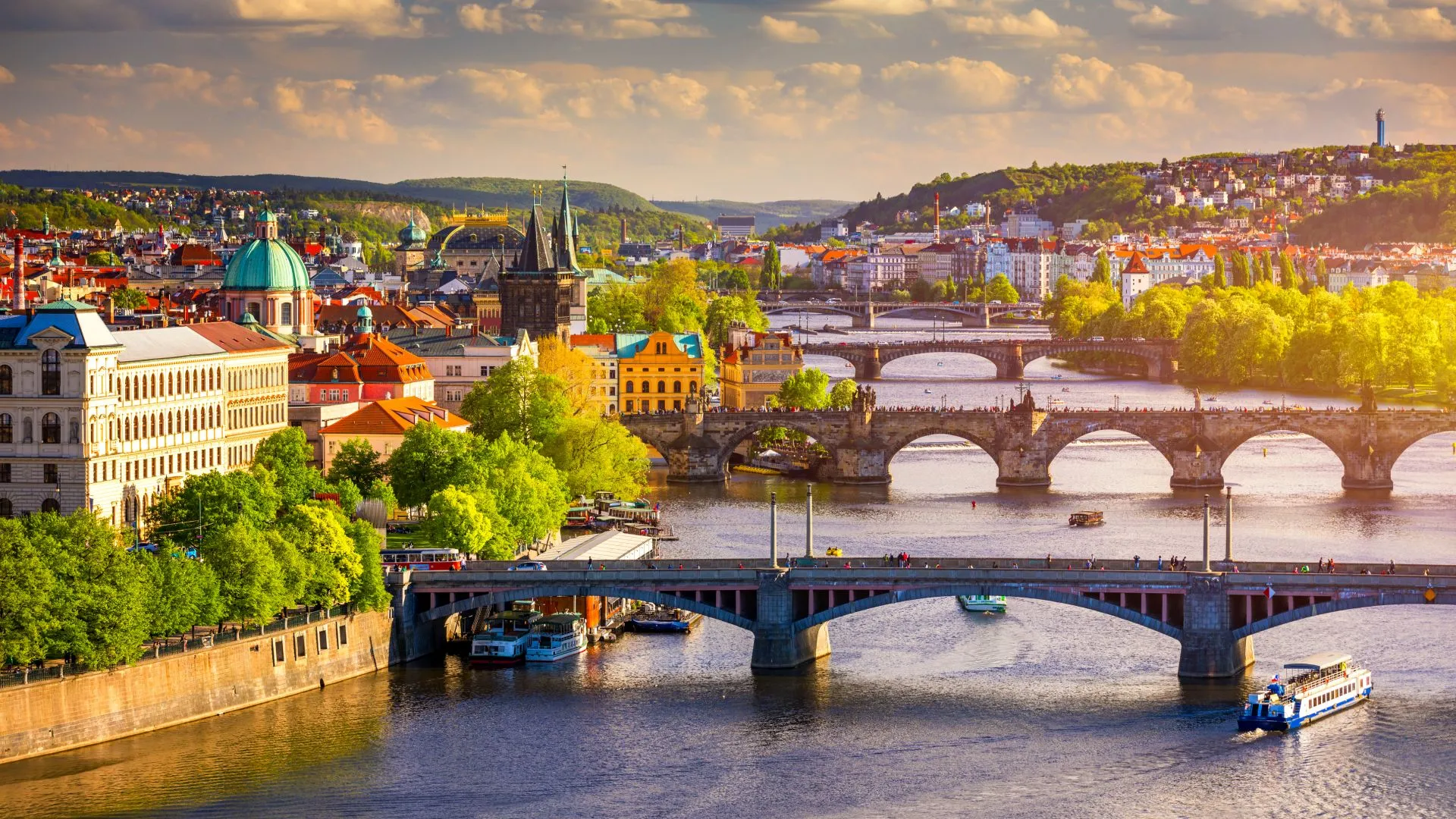 If you've been watching popular shows like "White Lotus," "Emily in Paris" and "Bridgerton," you might have caught the travel bug — and maybe even wonder what it might be like to spend your golden…
READ MORE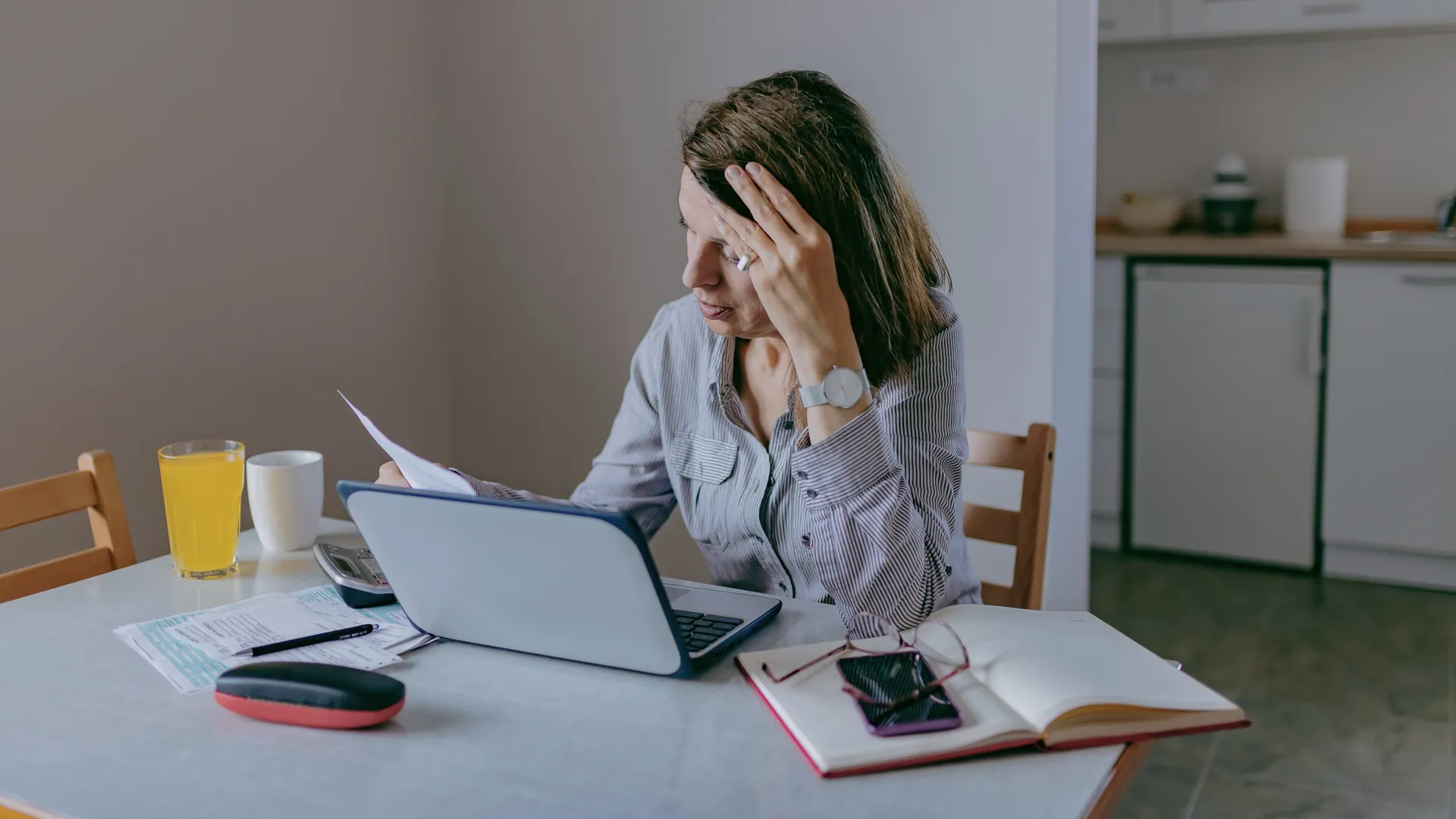 There's a magic number to know that can help you maximize your Social Security income when you are ready to retire. And it's not the number you might think it is. Read: How Long $1 Million in…
READ MORE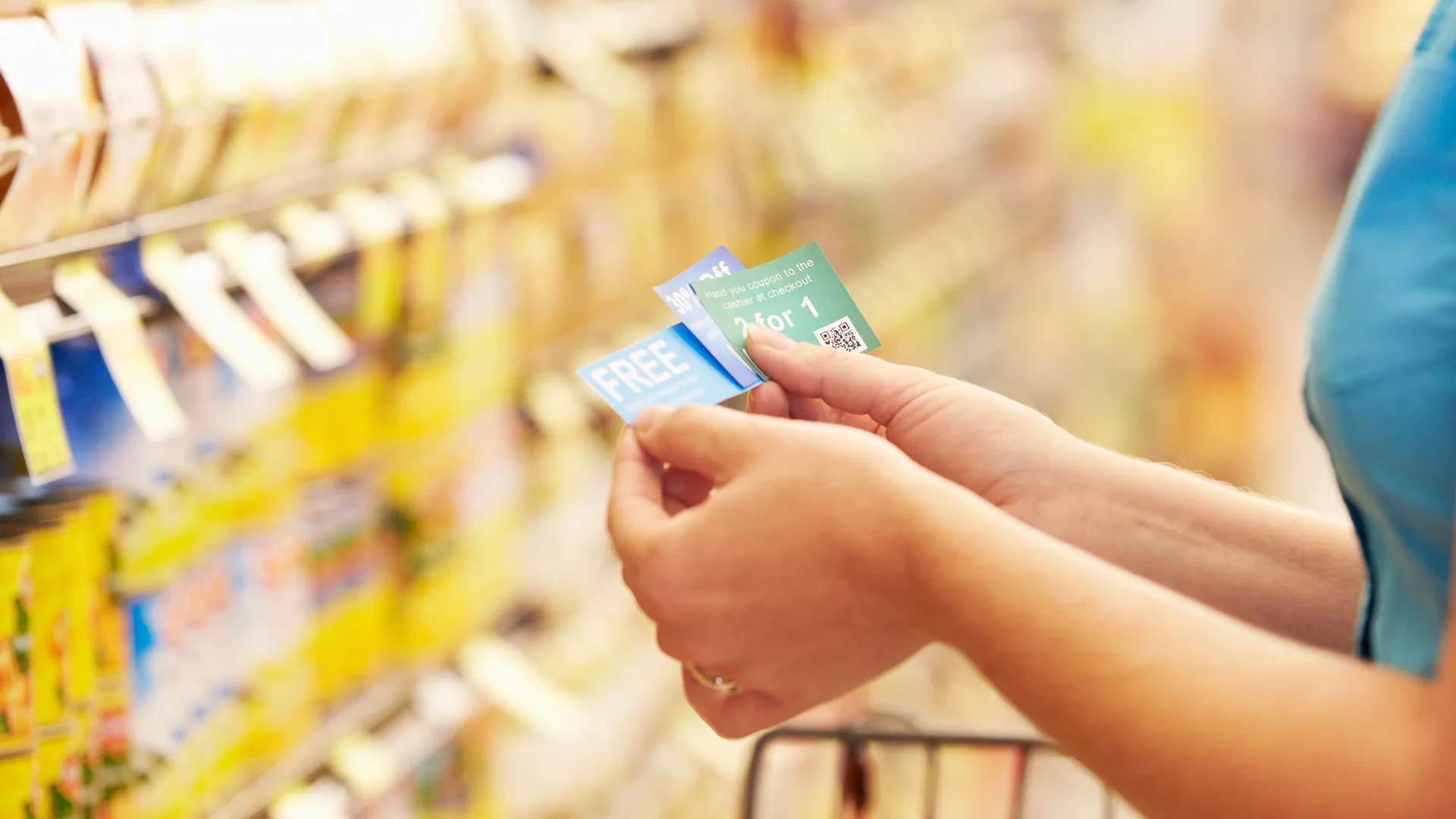 Recipients of SNAP, formerly known as food stamps, will receive their January payment soon, which includes the 12.5% cost-of-living adjustment (COLA) approved for fiscal year 2023. The COLA kicked in…
READ MORE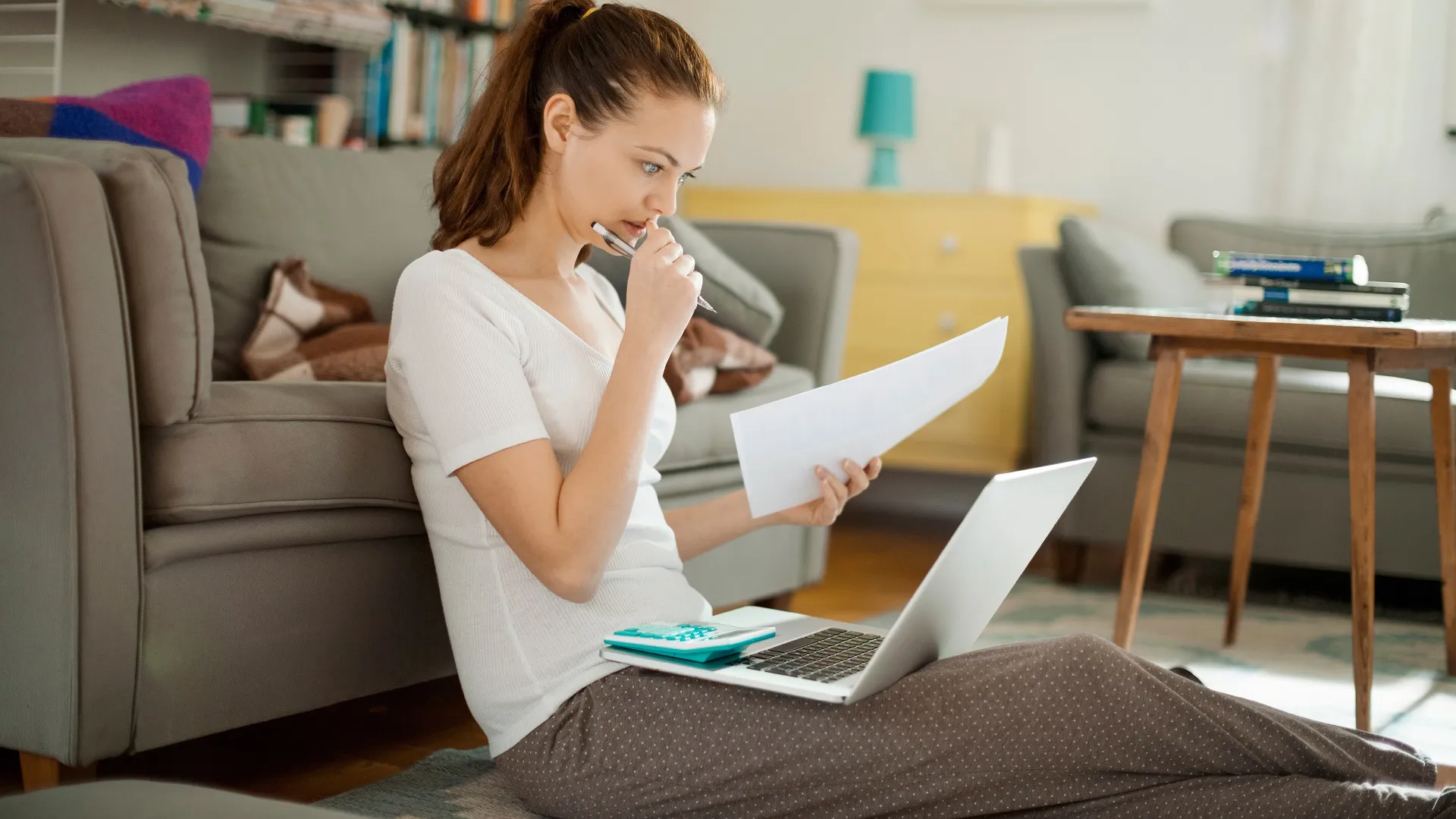 On the list of fun things to do, filing taxes probably doesn't crack the top 1,000. But if you earn income in the United States, you have to file a tax return — and it's almost always better to file…
READ MORE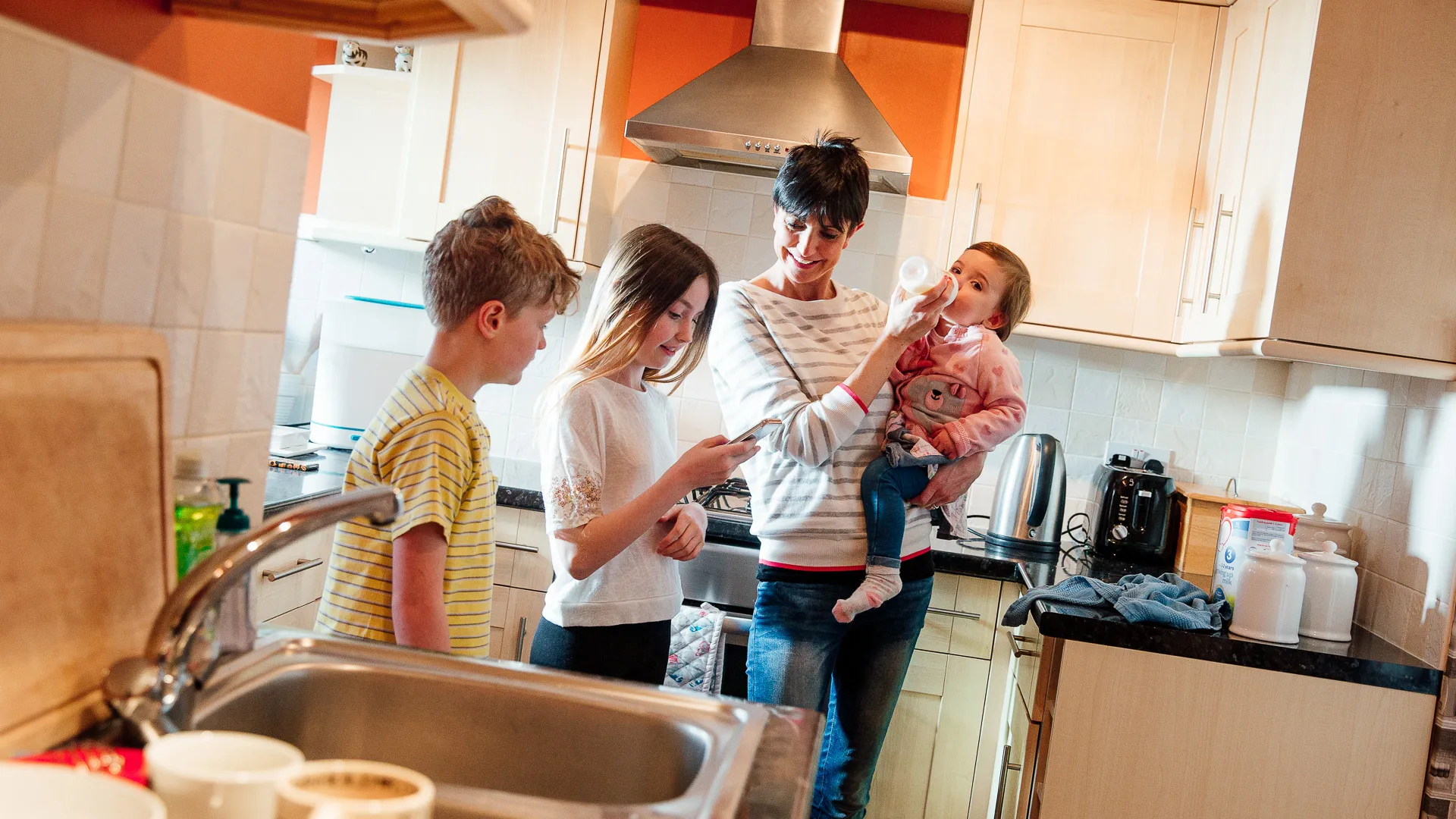 SNAP, which stands for Supplemental Nutrition Assistance Program, is run by the Department of Transitional Assistance (DTA) in Massachusetts. SNAP helps low-income households supplement their food…
READ MORE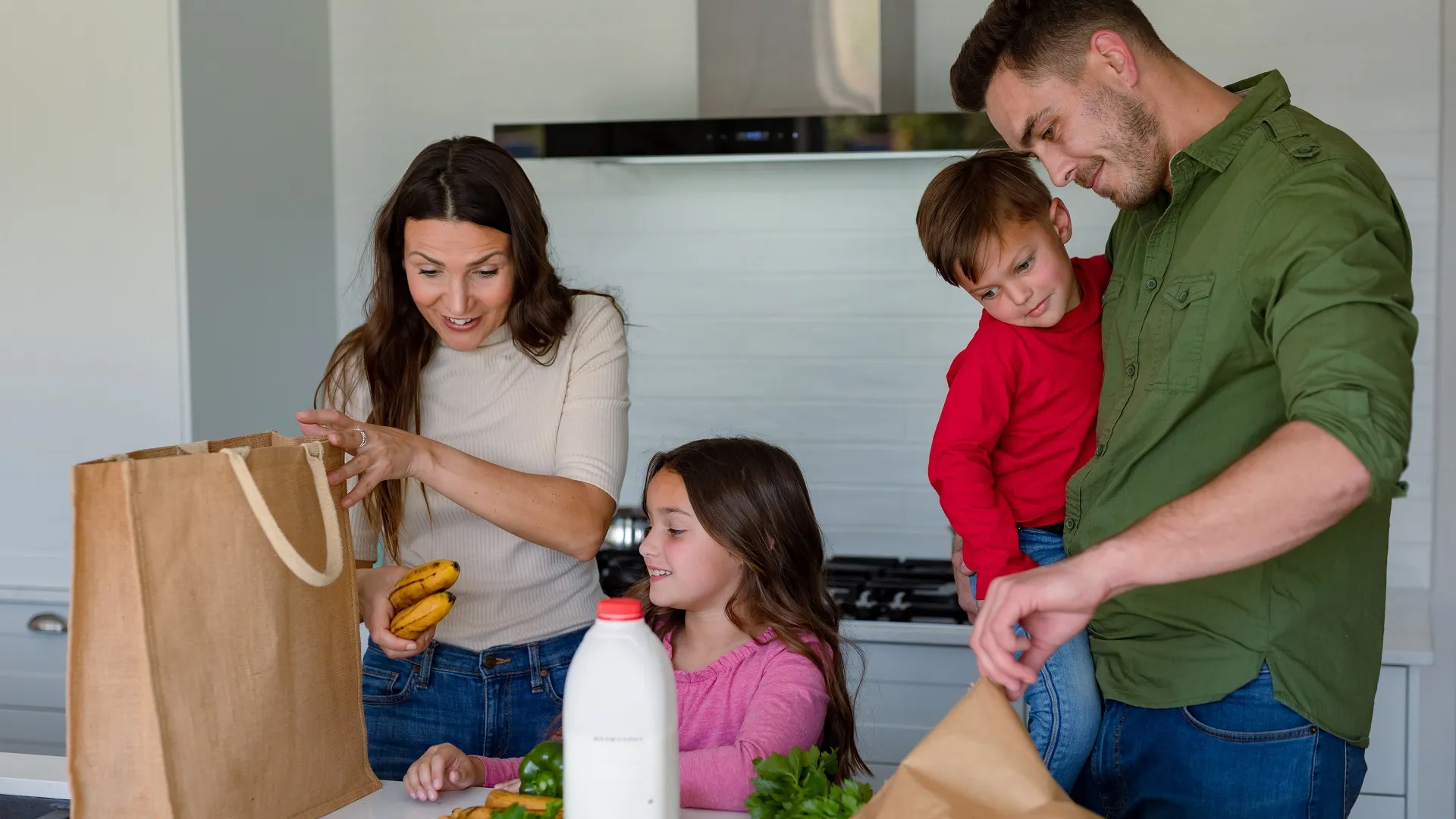 SNAP is an anti-hunger program that provides low-income households with nutrition benefits to supplement their monthly food budget. In Virginia, SNAP is administered by the Virginia Department of…
READ MORE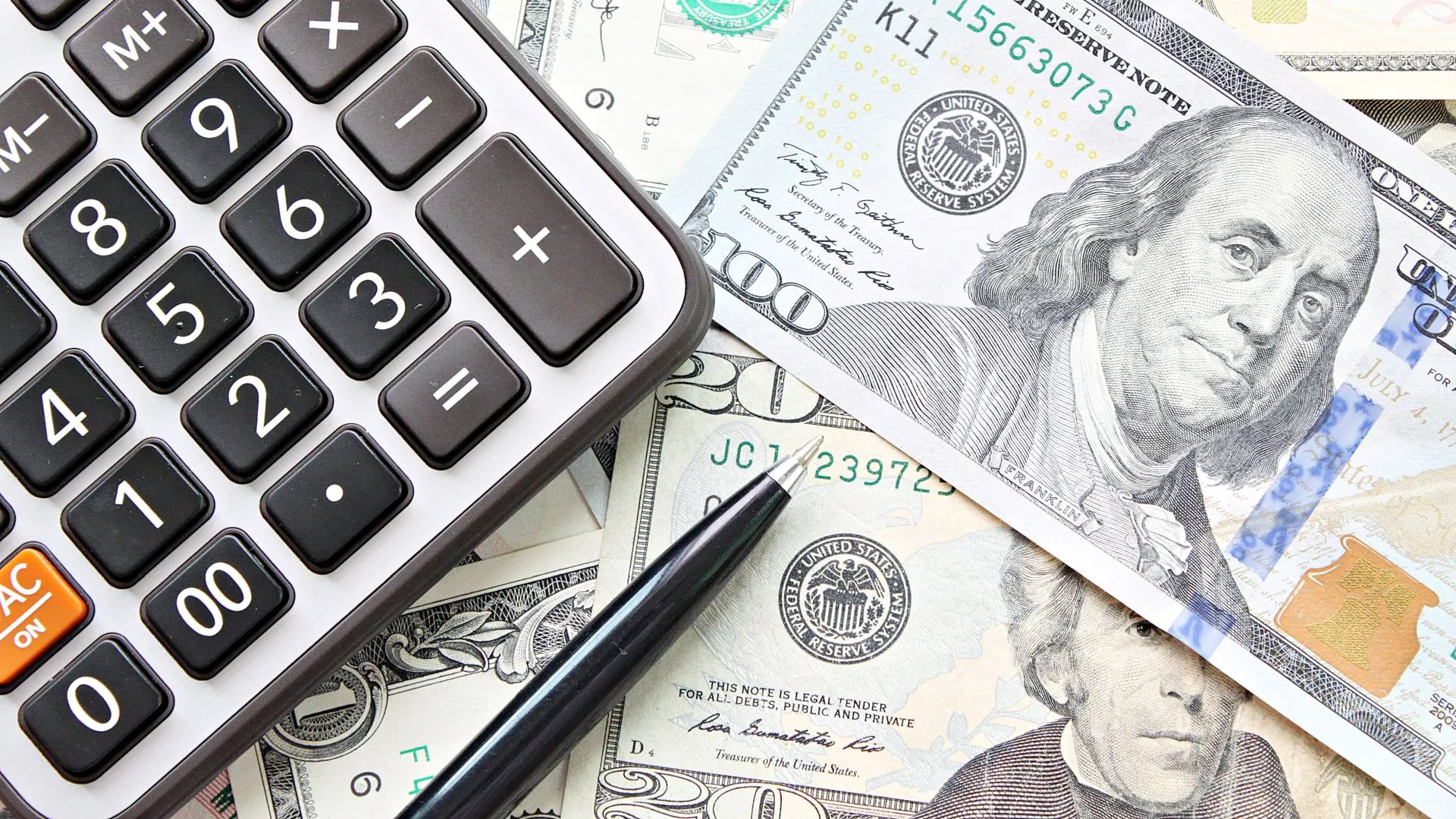 From Kansas to Wisconsin to Nebraska, the conversation surrounding a flat tax has picked up as of late, with more state legislators pushing for as much. According to The Tax Foundation, this is the…
READ MORE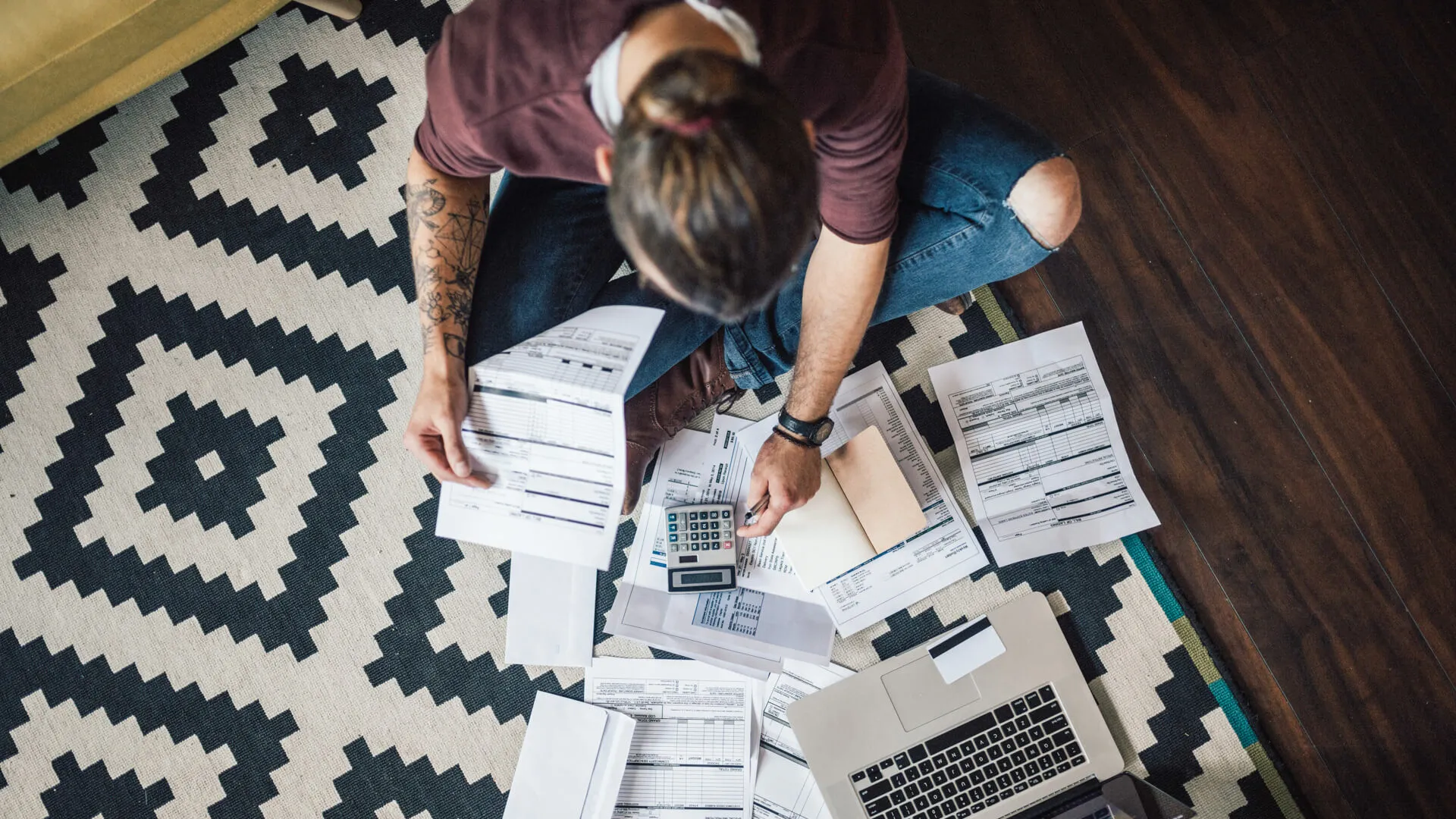 There is less than a week to file your taxes before the deadline on April 18, so take advantage of the benefits that come with setting up a direct deposit option with the Internal Revenue Service when…
READ MORE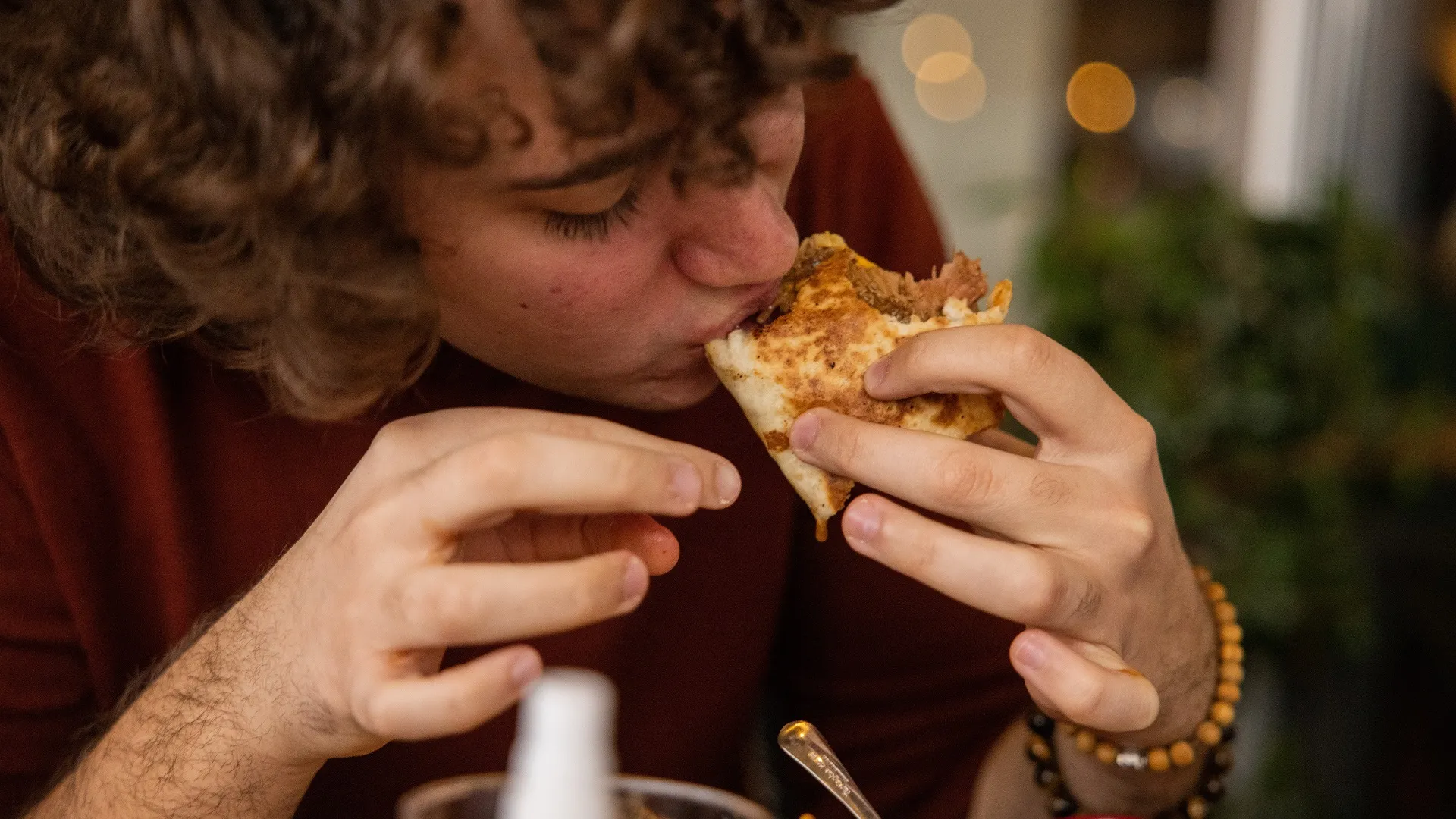 SNAP gives eligible low-income households extra food-purchasing assistance to supplement food budgets. Funded by the U.S. Department of Agriculture and administered at the state level, SNAP benefits…
READ MORE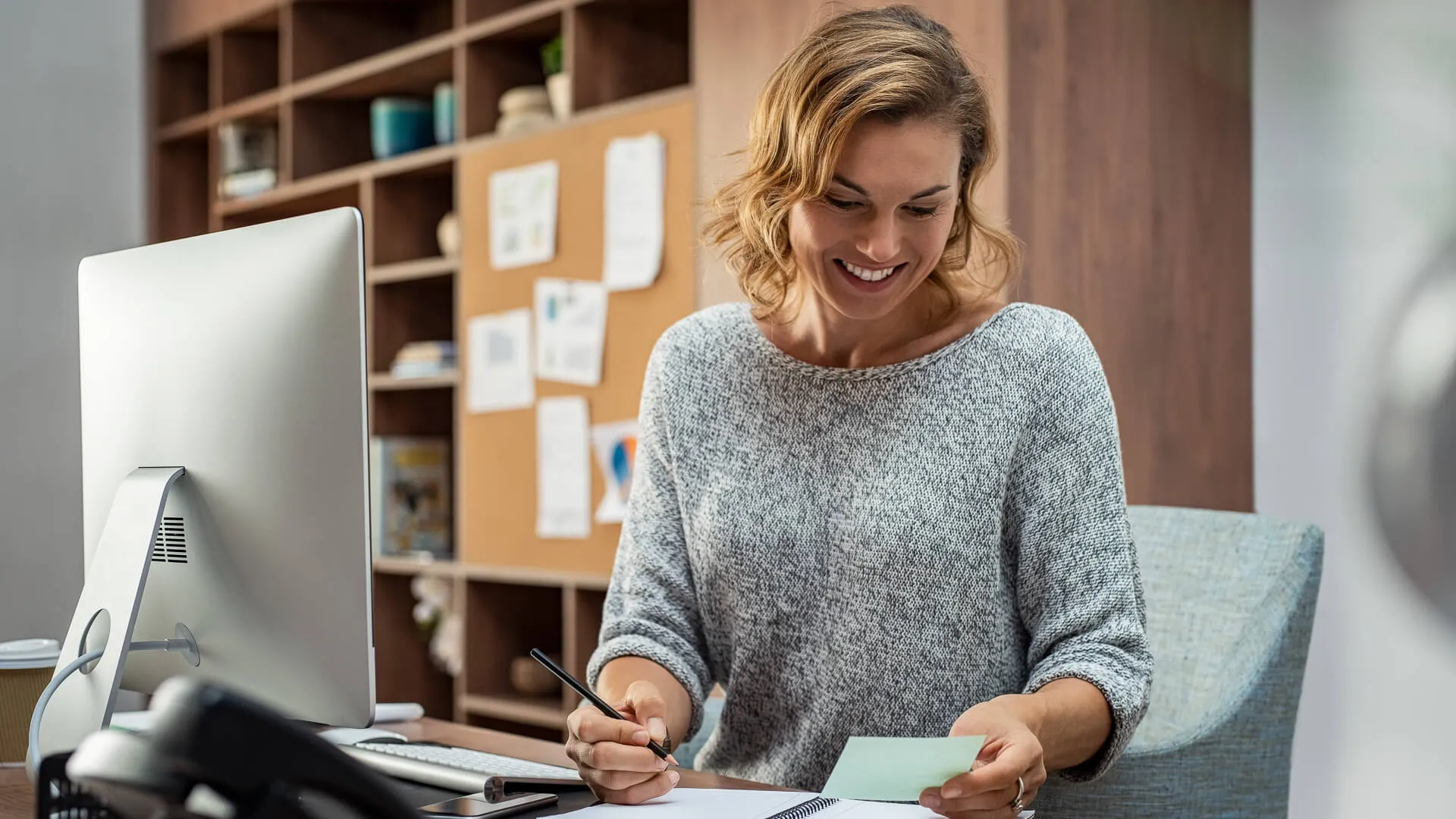 According to the latest data from the U.S. Bureau of Labor Statistics, there are currently 6 million Americans who are unemployed. Though that's still less than pandemic levels, it's not exactly…
READ MORE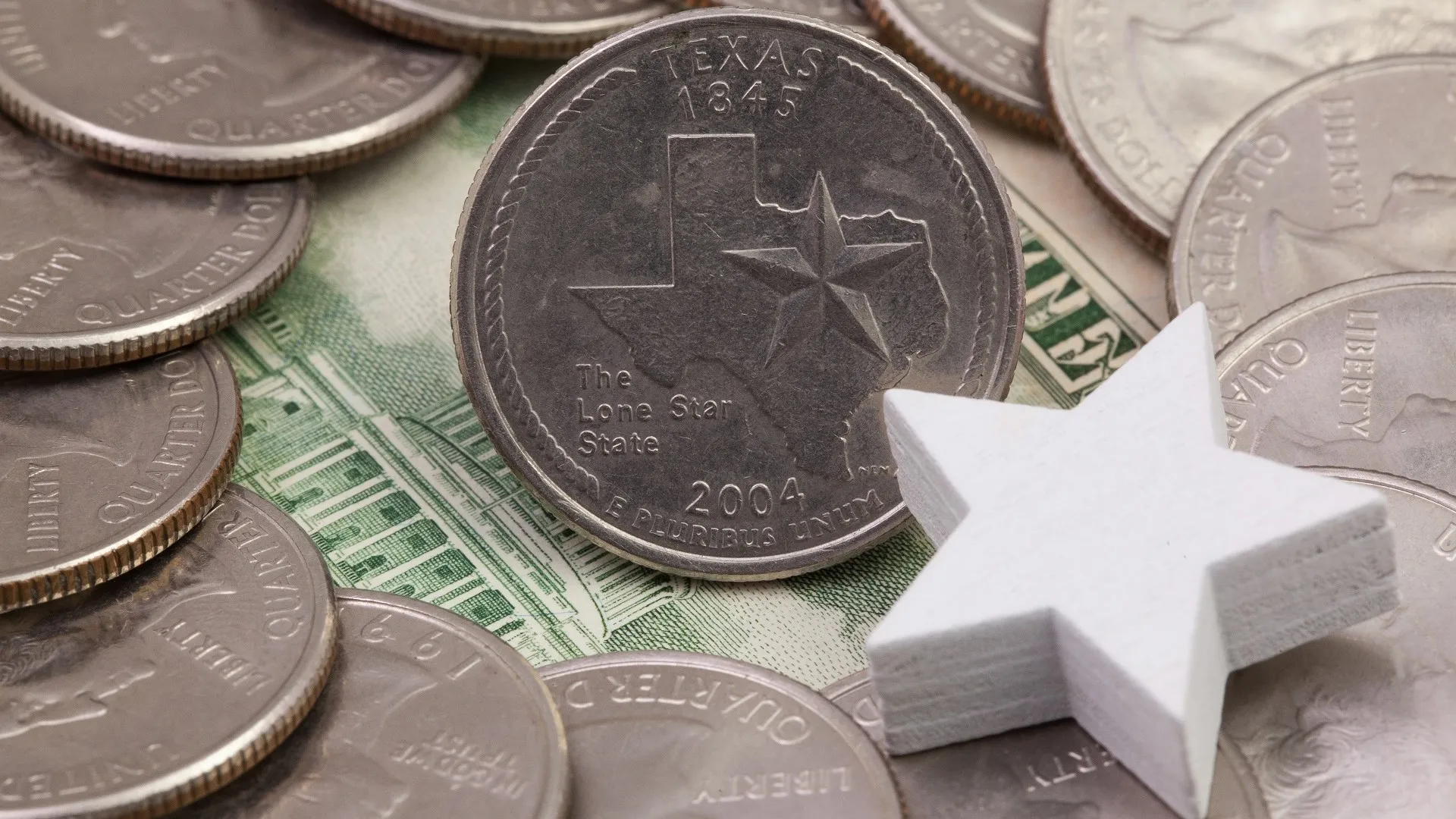 A single quarter could be worth more than $200 — and it has nothing to do with inflation. See Our List: 100 Most Influential Money ExpertsMore: 5 Things You Must Do When Your Savings Reach $50,000…
READ MORE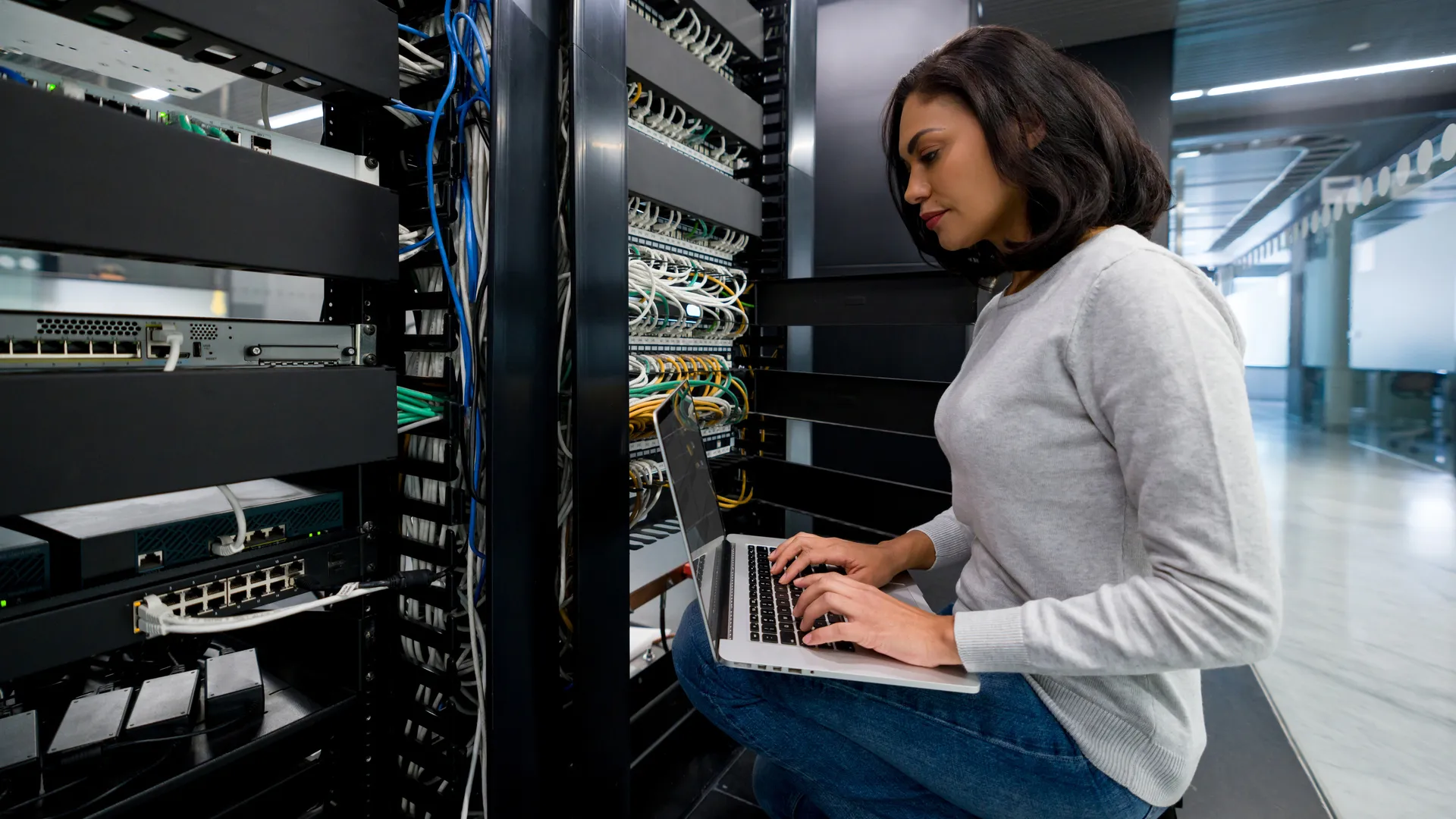 The AI industry is growing rapidly and will create an eye-popping 97 million new jobs by 2025, according to a World Economic Forum (WEF) report. The AI sector is also part of the expanding computer…
READ MORE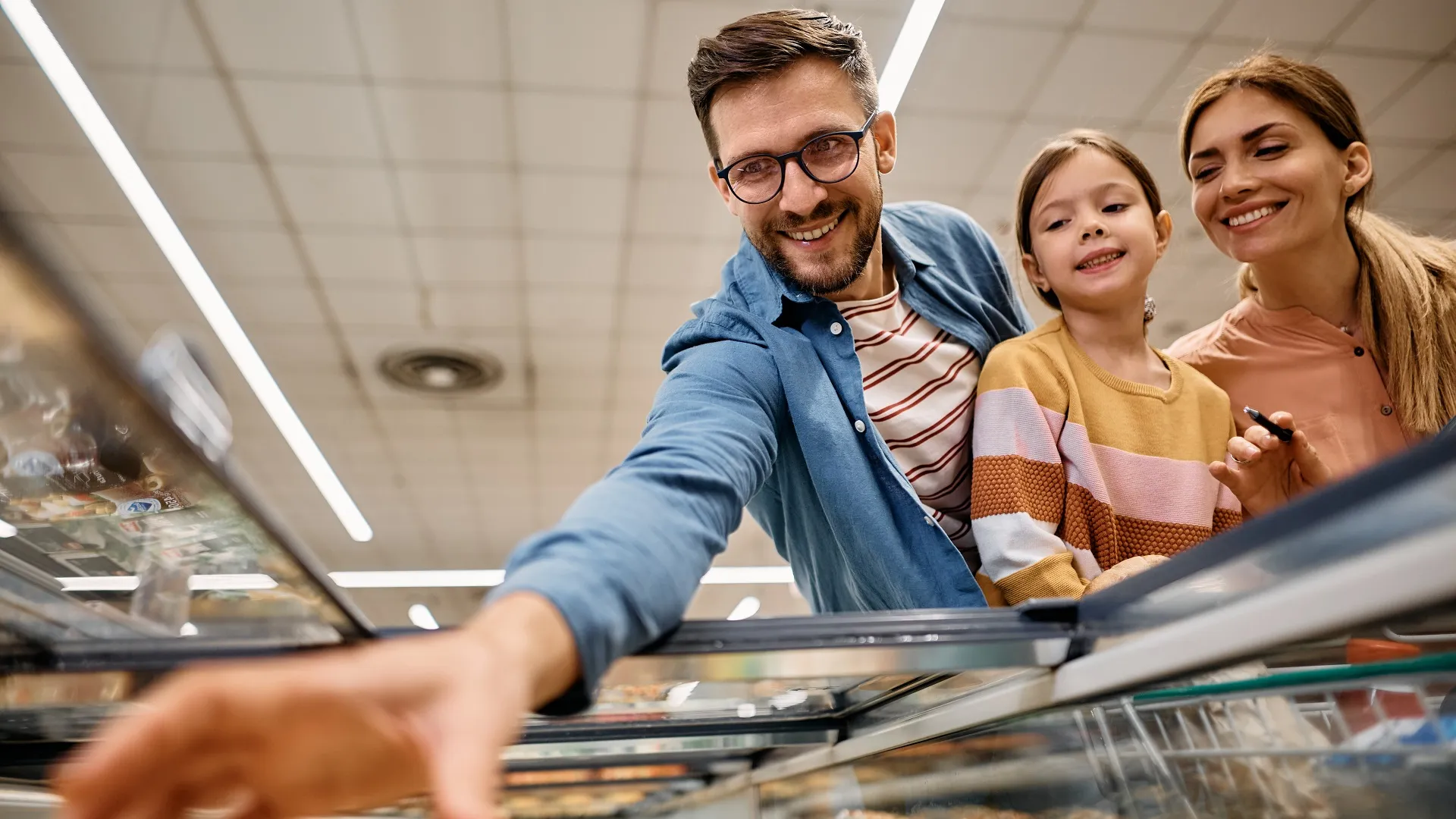 The federal government's Supplemental Nutrition Assistance Program, or SNAP, formerly called "food stamps," helps families to afford fresh, healthy food and ingredients to prepare meals at home. The…
READ MORE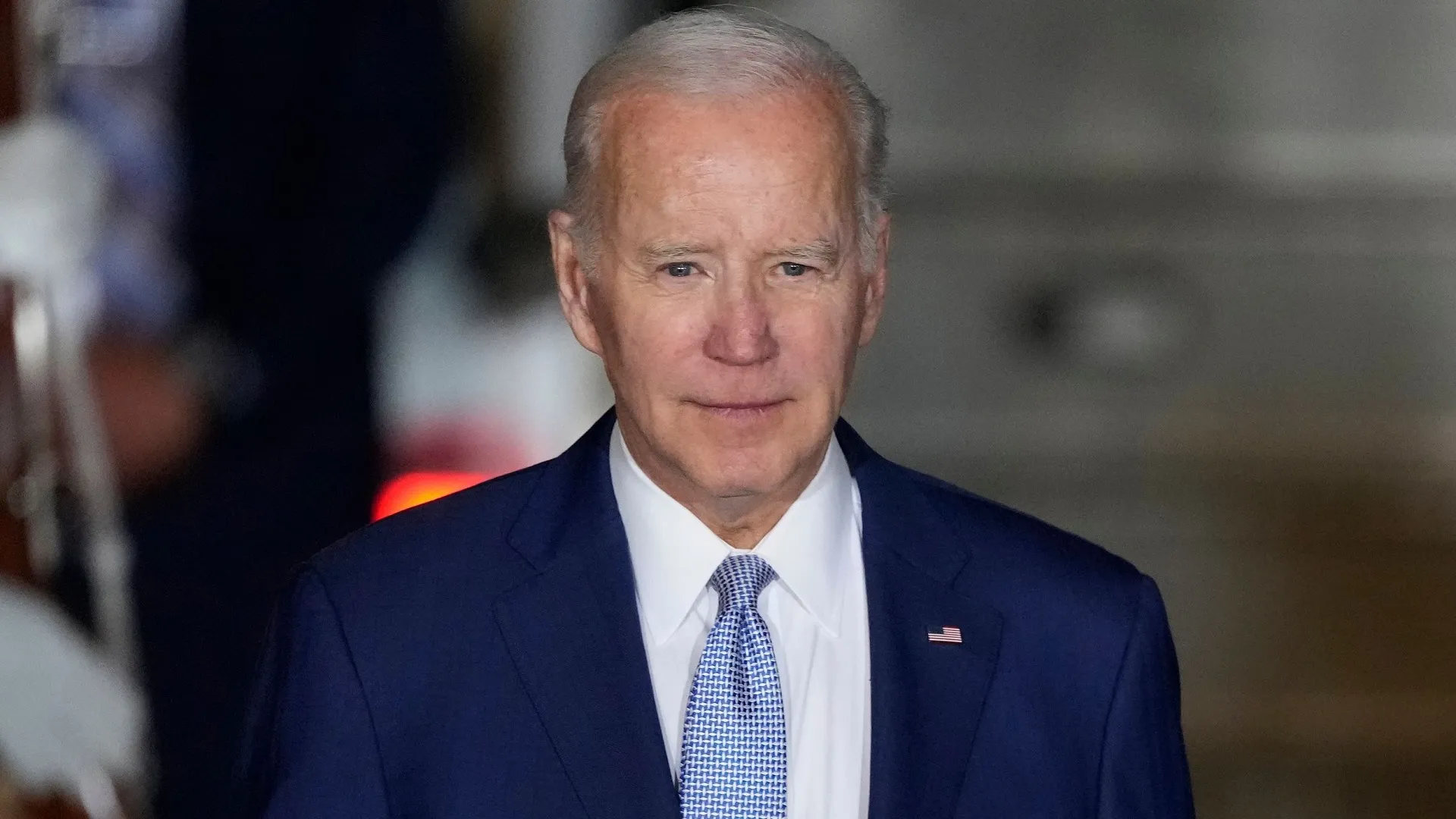 The road to student loan forgiveness is a long and winding one since President Joe Biden announced the much-anticipated administration's program on Aug. 24, 2022. Following several lawsuits and…
READ MORE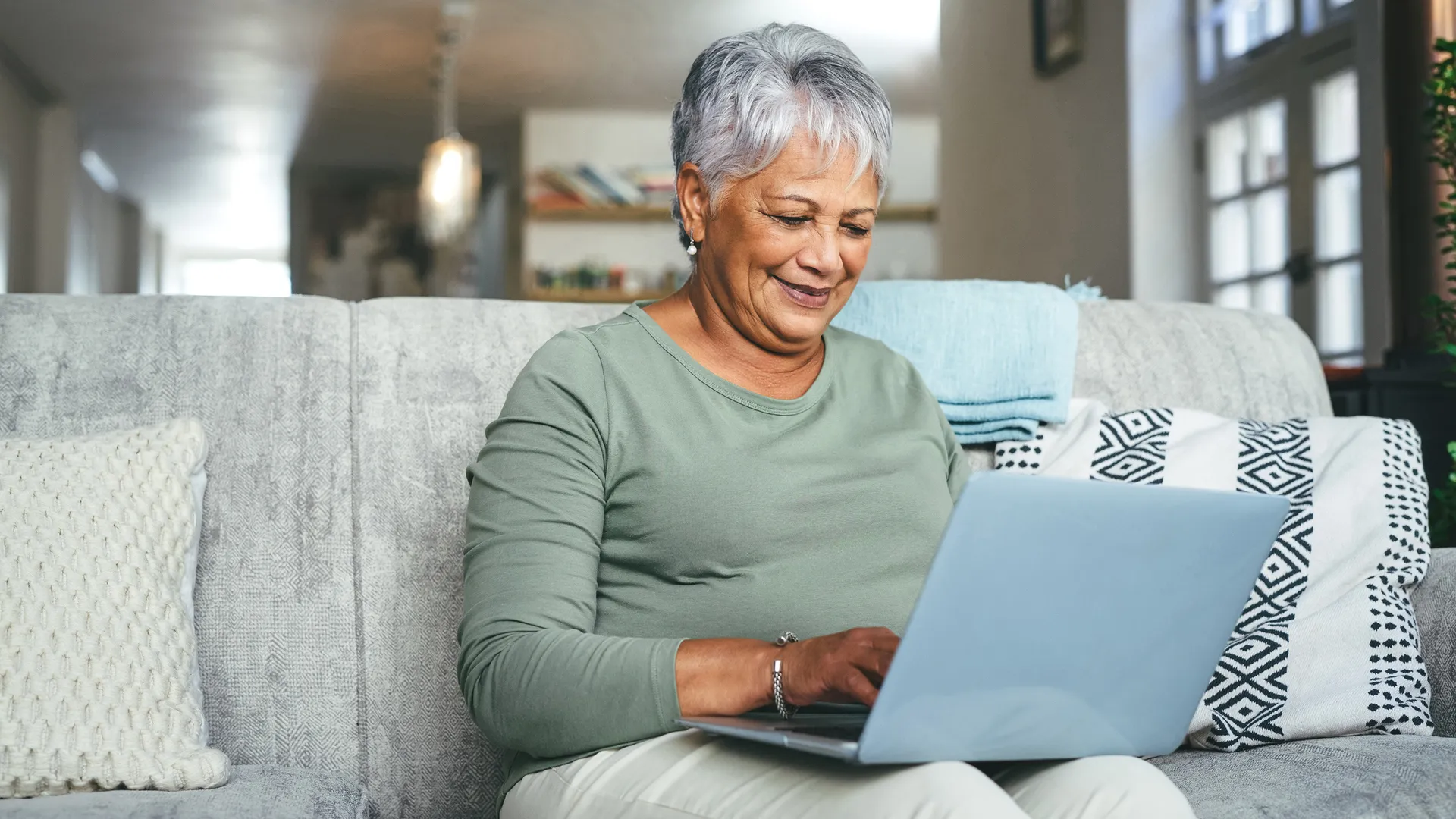 The end of a person's life doesn't necessarily mean the end of their Social Security payments. Depending on factors like income and dependents, Social Security checks will still be issued to someone…
READ MORE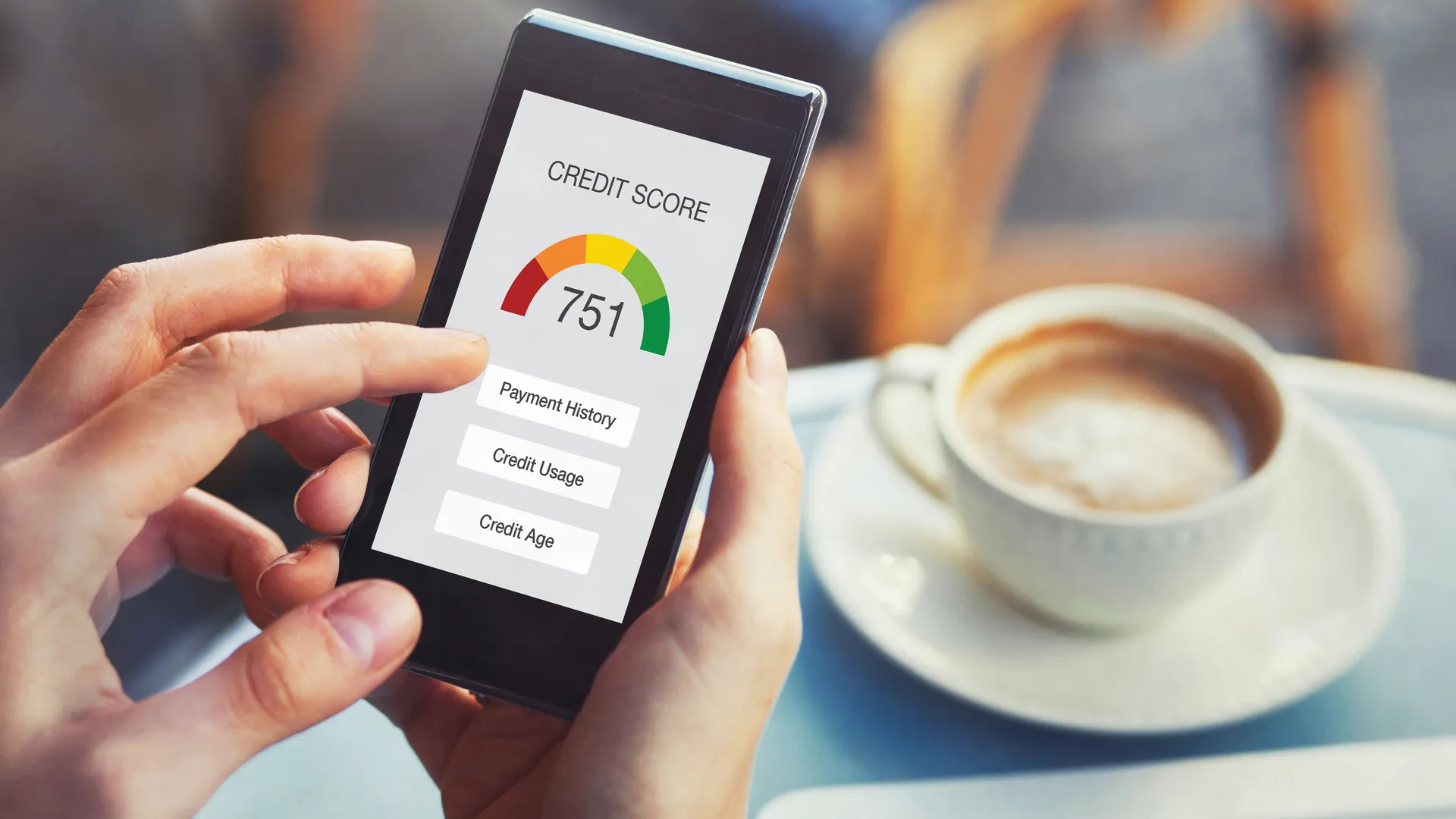 Debt. It's a word that easily conjures fear in people. Especially when we're talking about things like a credit score, when we know that paying off debt is one of the pillars to creating an excellent…
READ MORE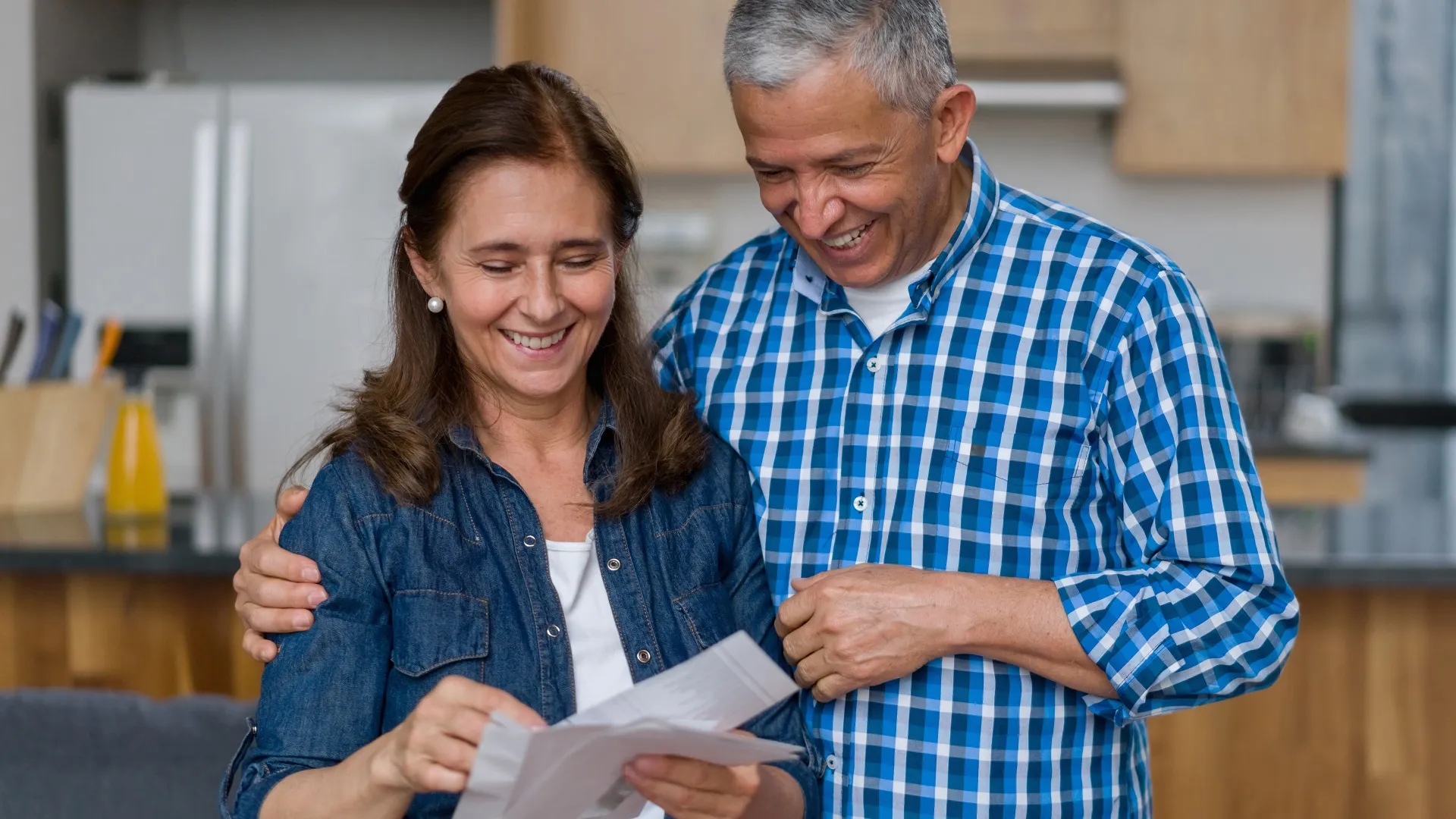 The next round of Social Security checks are scheduled to go out in February. Social Security recipients will continue to see bigger benefit checks, thanks to the 8.7% cost-of-living adjustment (COLA)…
READ MORE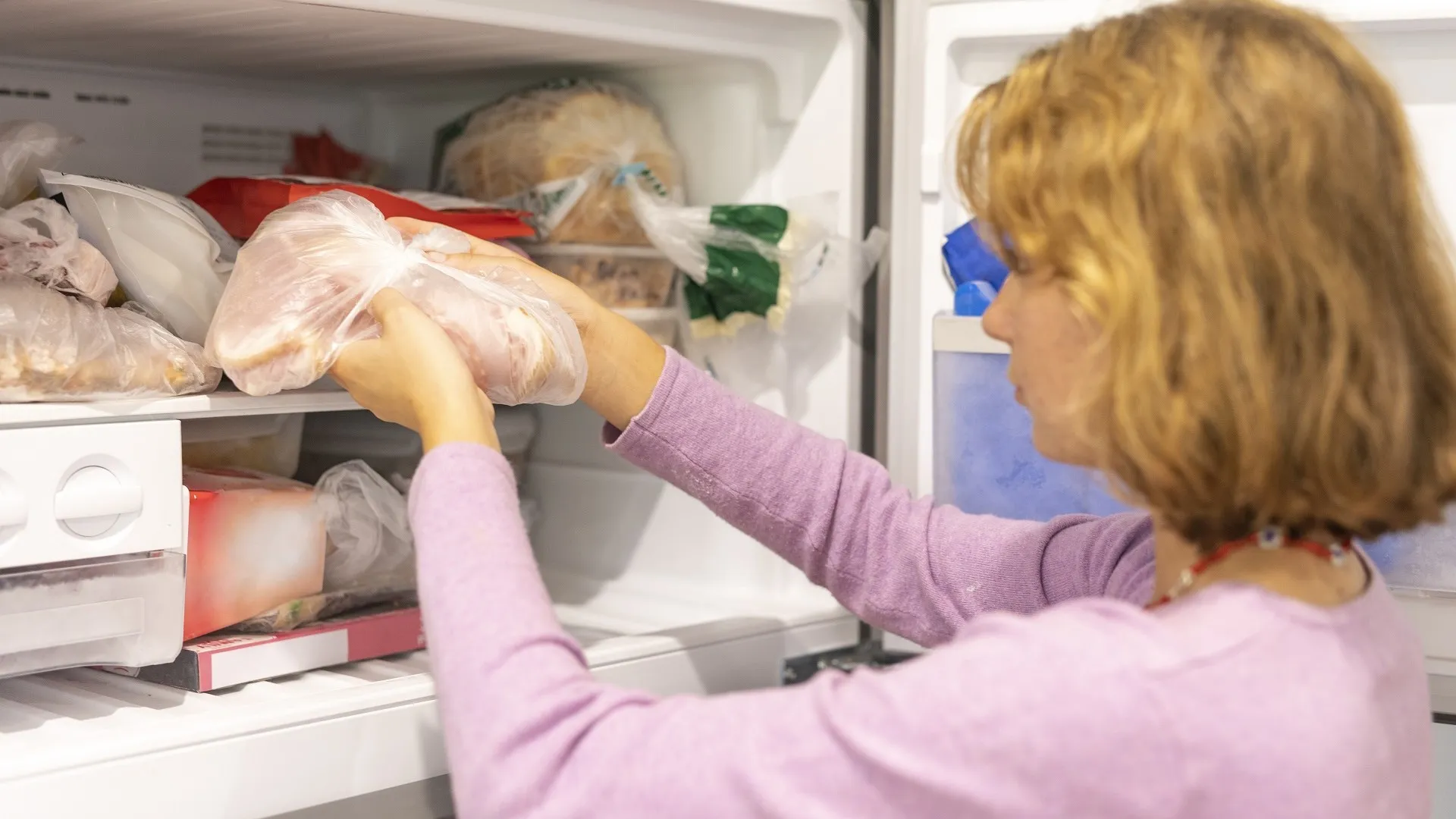 With grocery prices soaring, making food stretch is crucial. But for many, that's hard to accomplish simply because they don't know where to start. Consider taking tips from someone who doesn't have a…
READ MORE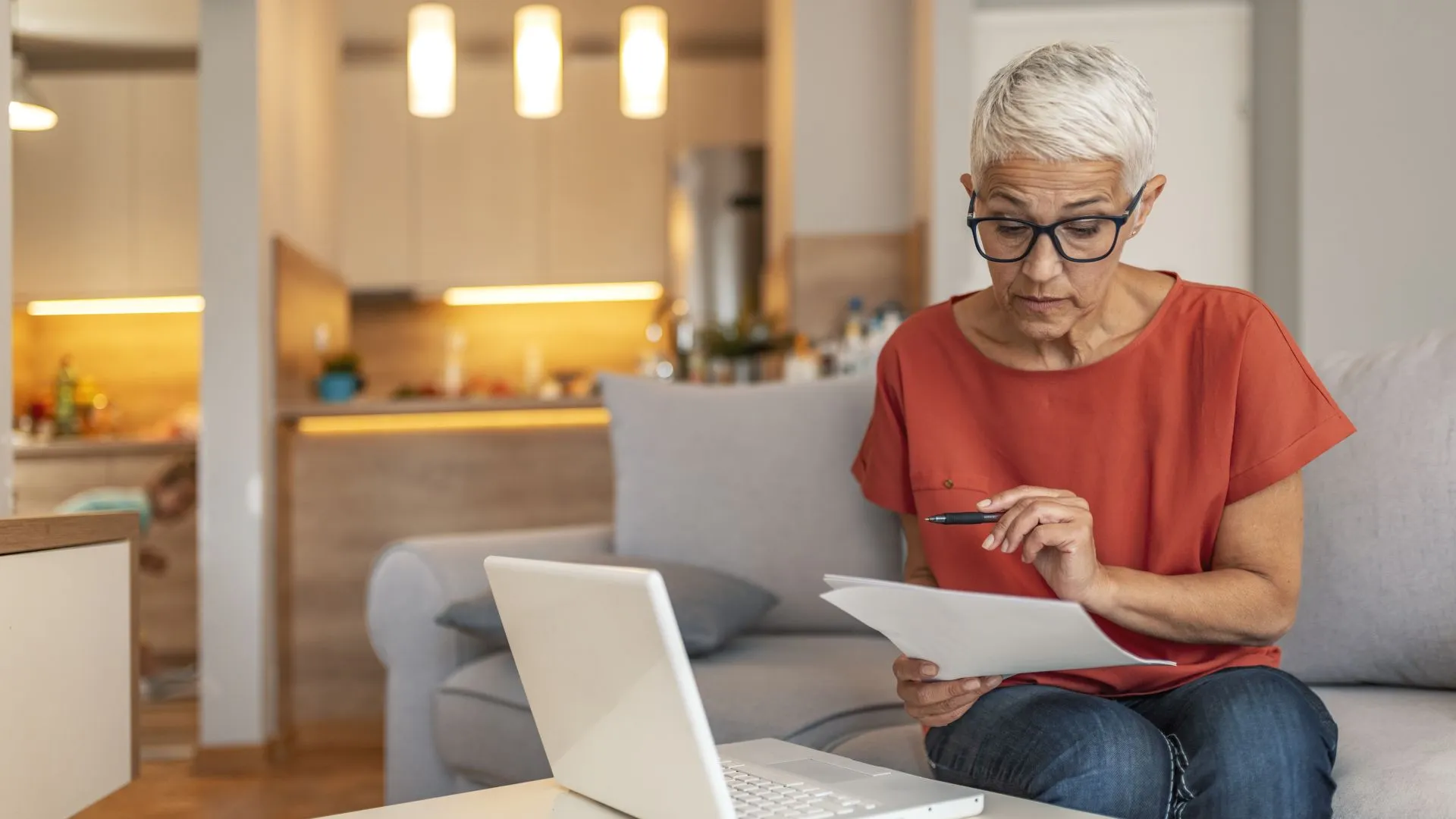 Future Social Security beneficiaries are probably aware that their payments won't be as big as those of previous generations. The question is when you can expect payments to go down. At least one…
READ MORE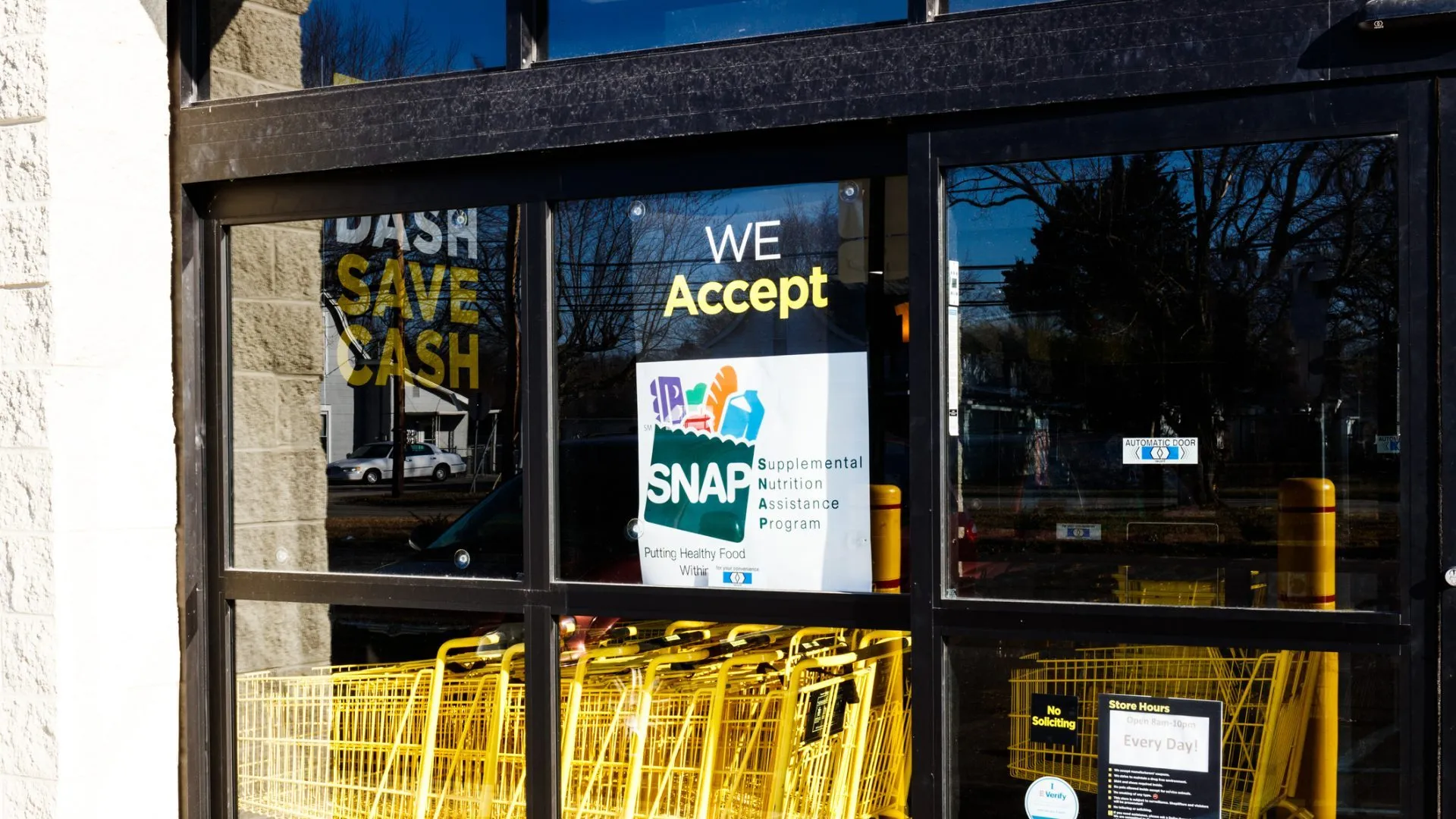 Each year, the U.S. government calculates the new maximum benefit for food stamp (Supplemental Nutritional Assistance Program, or SNAP) recipients based on inflation. SNAP Benefits: How Long Do They…
READ MORE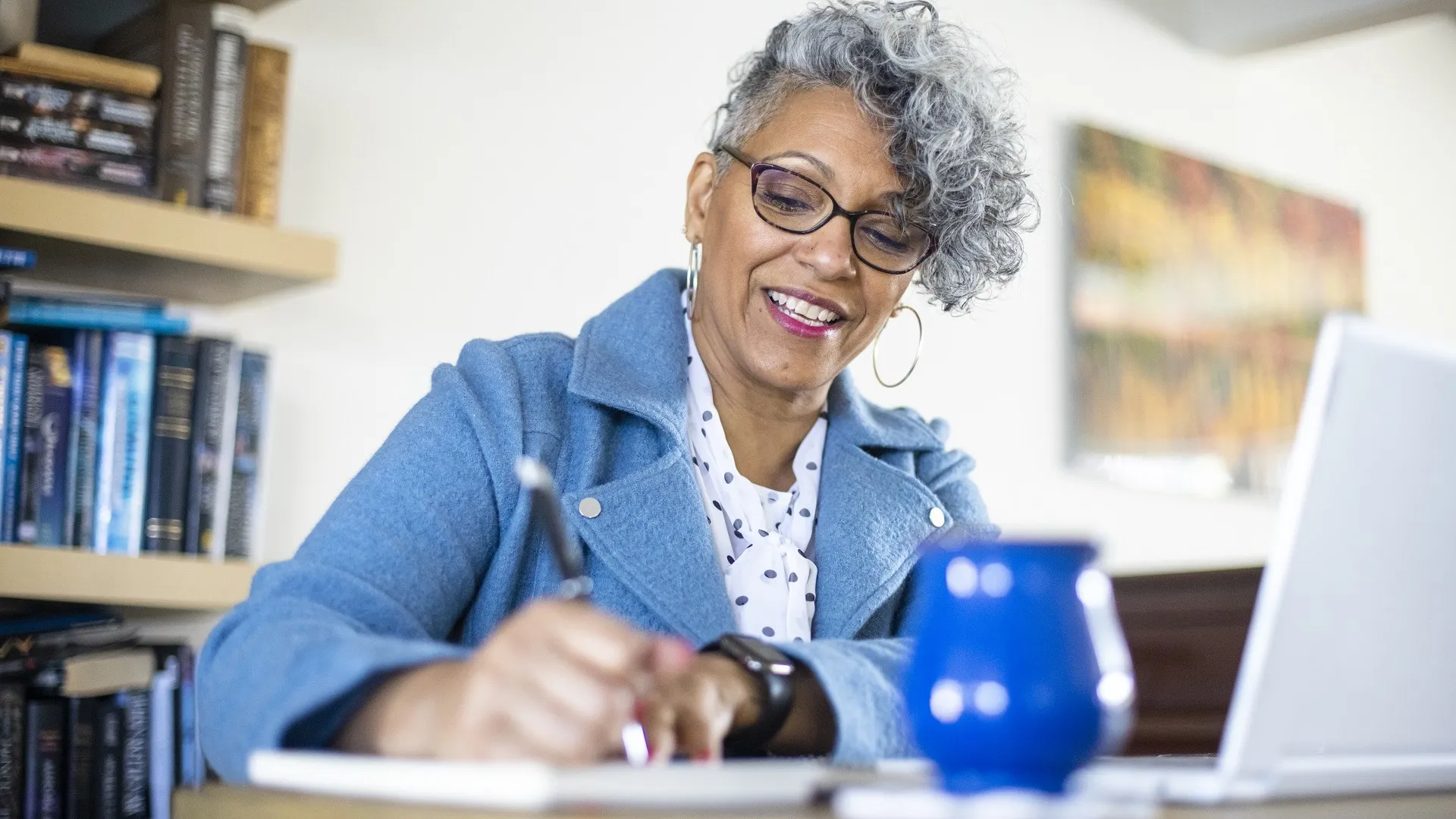 Social Security recipients can look forward to bigger benefit checks in January. Back in October, the Social Security Administration announced the 2023 cost-of-living adjustment (COLA) would be 8.7%…
READ MORE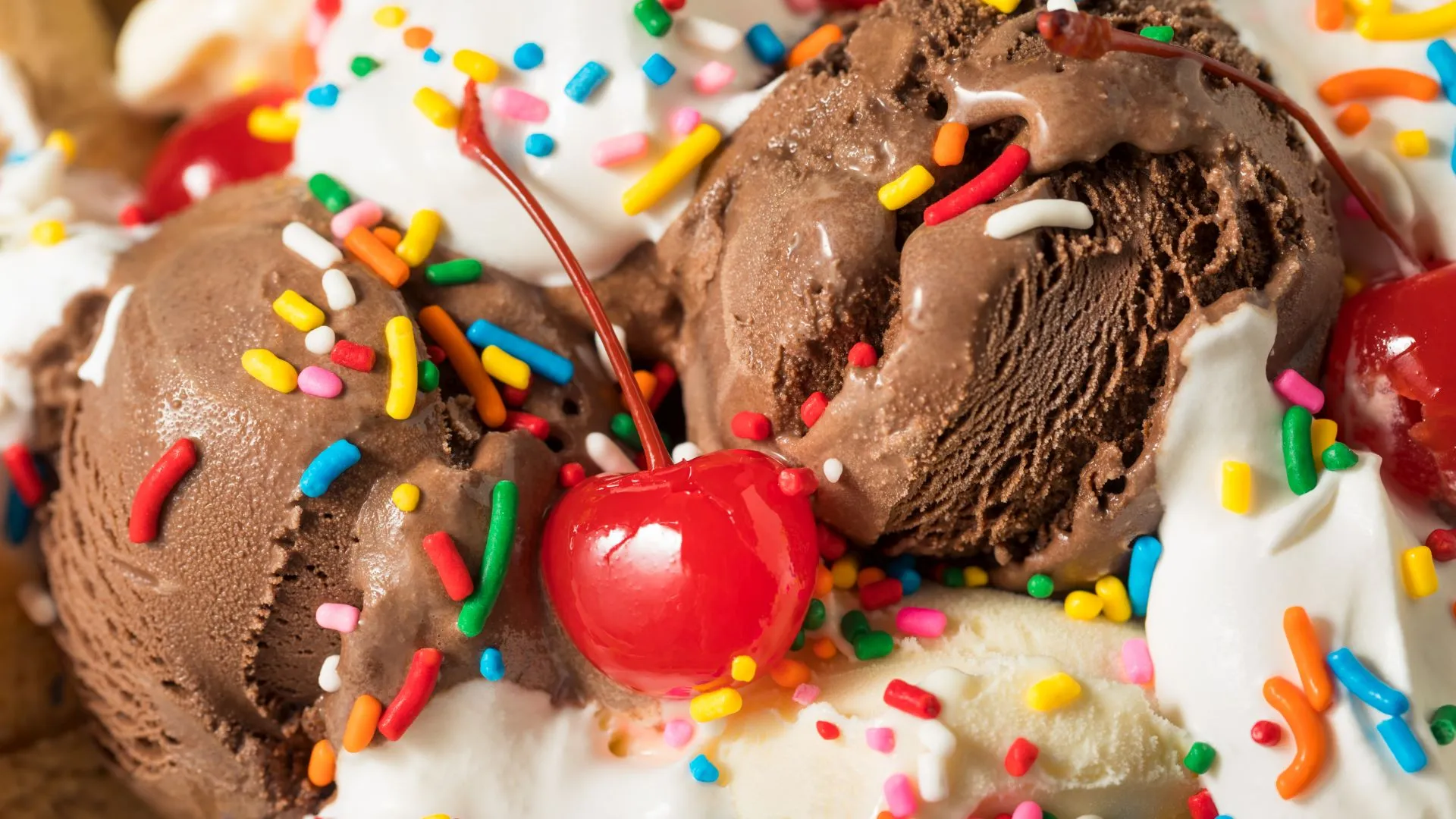 Airline passengers who've been craving a treat while flying at 35,000 feet can breathe a sweet sigh of relief. Both United Airlines and Delta Air Lines have announced the return of desserts to certain…
READ MORE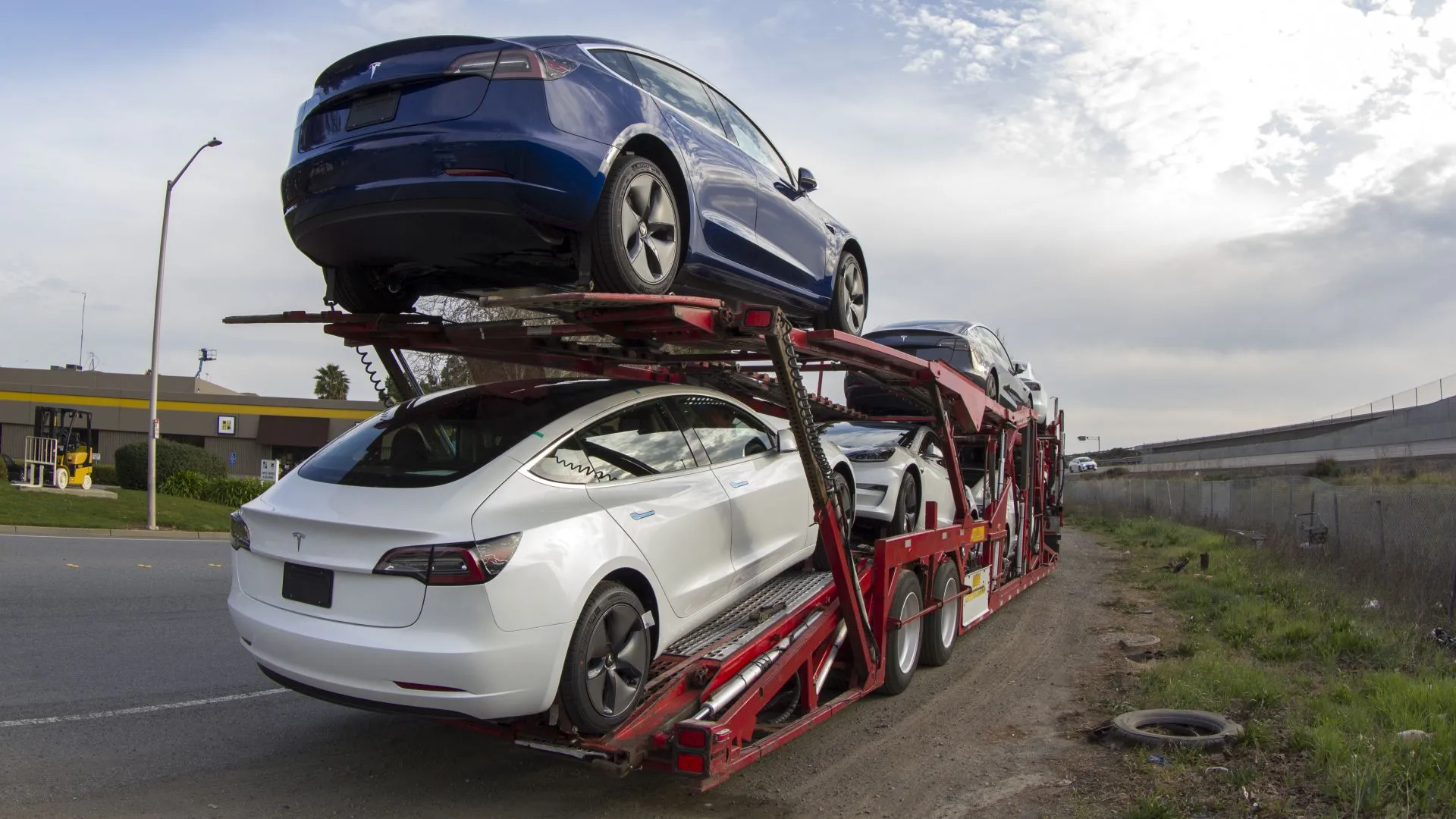 Buying a car during the past few years has presented many challenges to consumers. Between a chip shortage that left a huge void in the market, higher markups due to increased demand and the…
READ MORE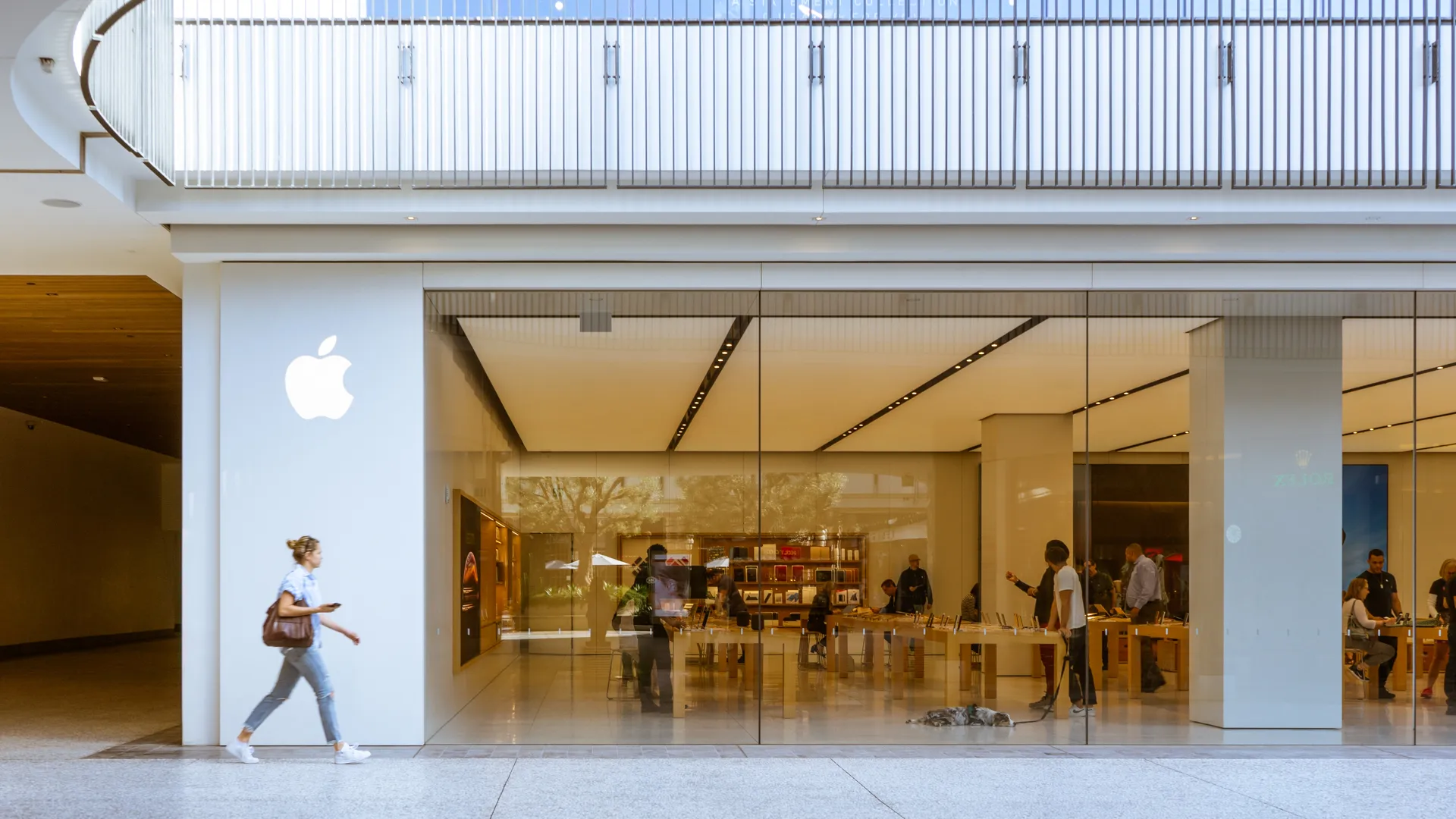 If you're looking to cash in on some holiday deals at Apple, be sure to do it before it closes on certain holidays. Some major retailers keep their doors open during the holidays, but Apple isn't one…
READ MORE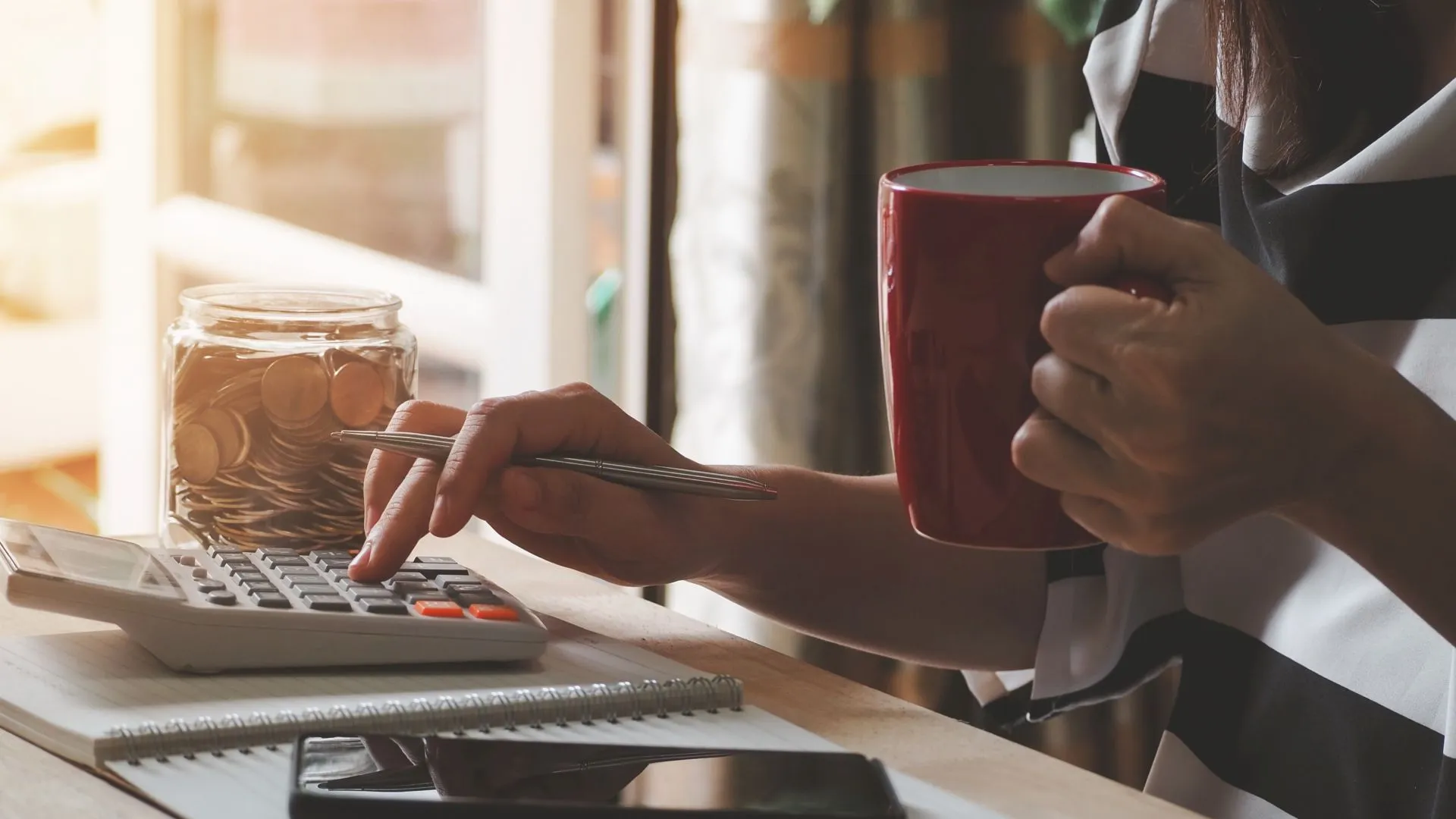 The day is here! Today, Jan. 23, is the official kickoff to tax season, when anyone can start filing returns with the IRS before the April 18 deadline. Do You Have a Tax Question? Ask a Tax ProRead: 3…
READ MORE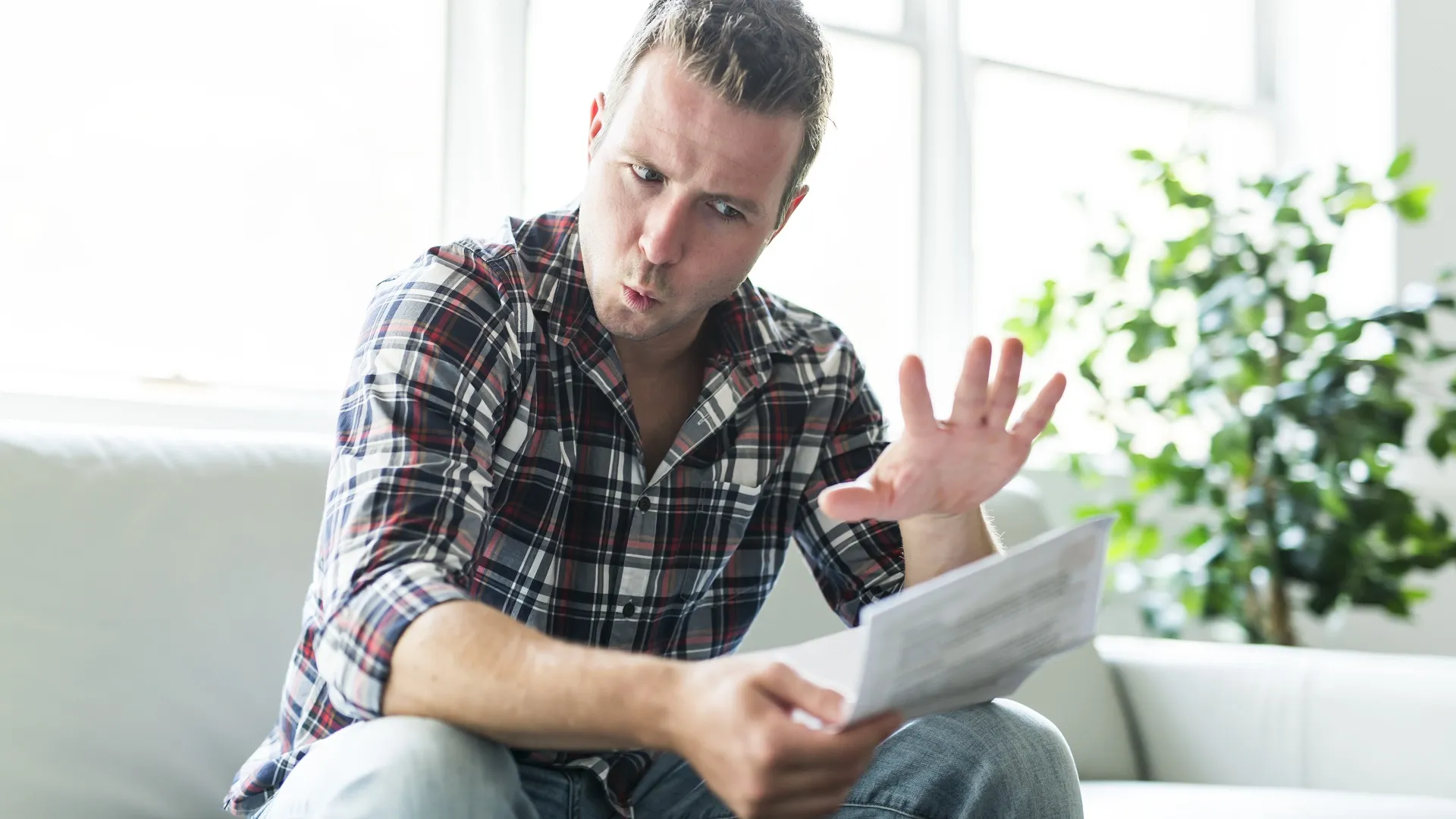 One of the toughest financial decisions you'll ever have to make is skipping needed medical care due to cost, but a lot of Americans did so last year. Nearly four in 10 adults (38%) reported that they…
READ MORE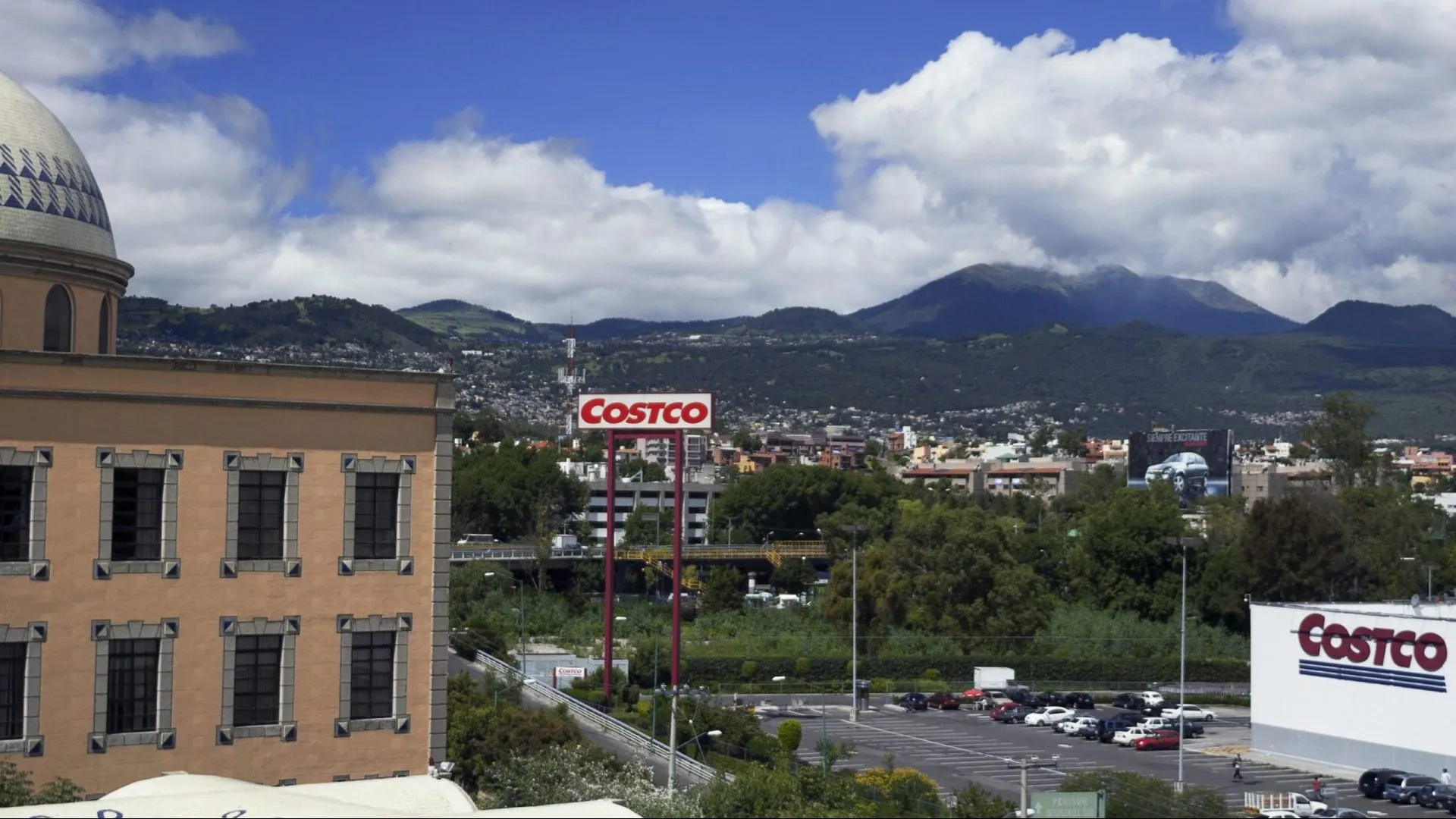 Before you make your list and check it twice, find out when Costco is open during the holidays so you don't miss any opportunities to save.
READ MORE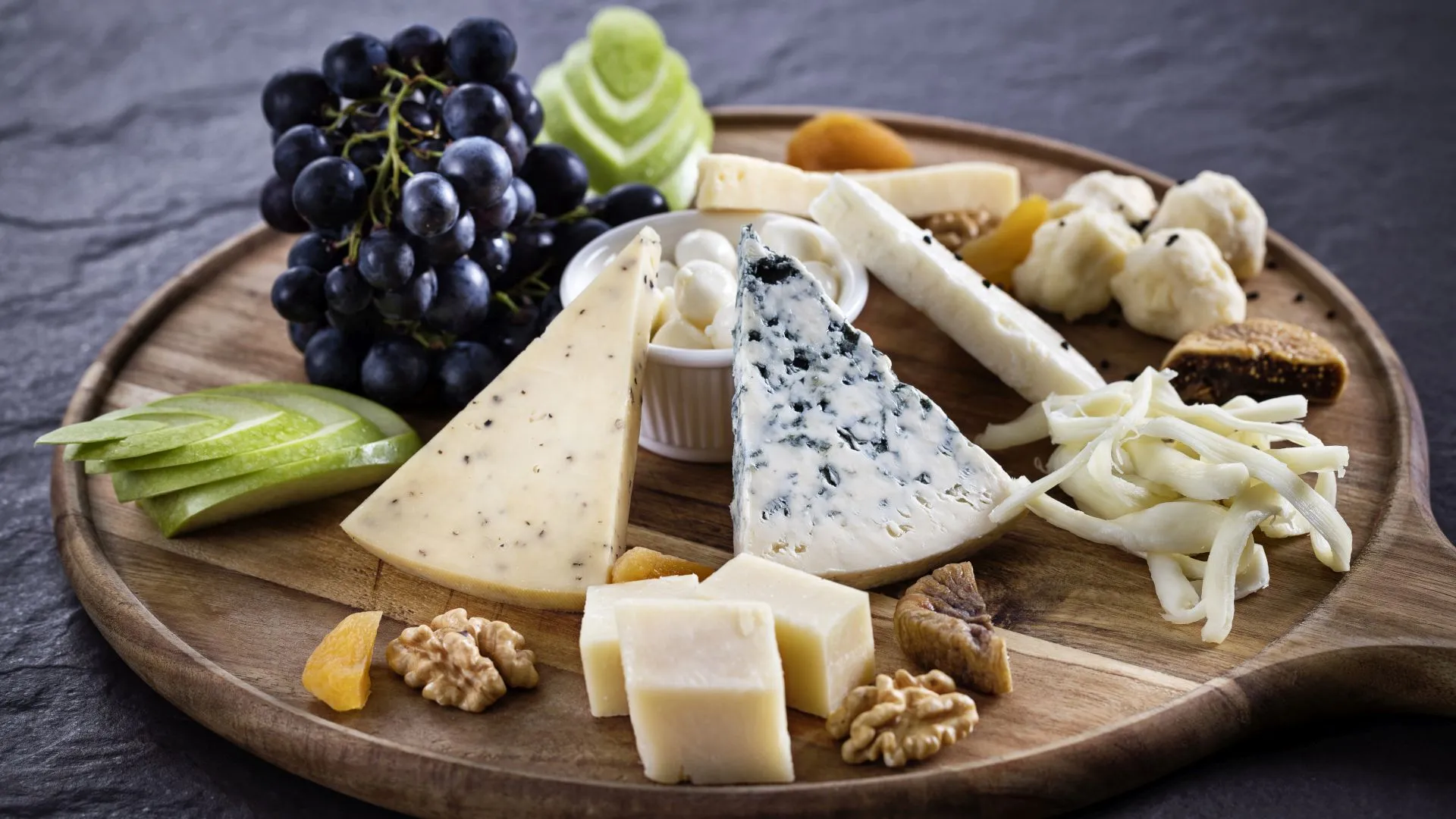 Talk about an easy (and cheesy) way to earn some money: A handful of lucky foodies will soon be able to earn $1,000 for taking part in a study that looks at the effects of eating cheese before…
READ MORE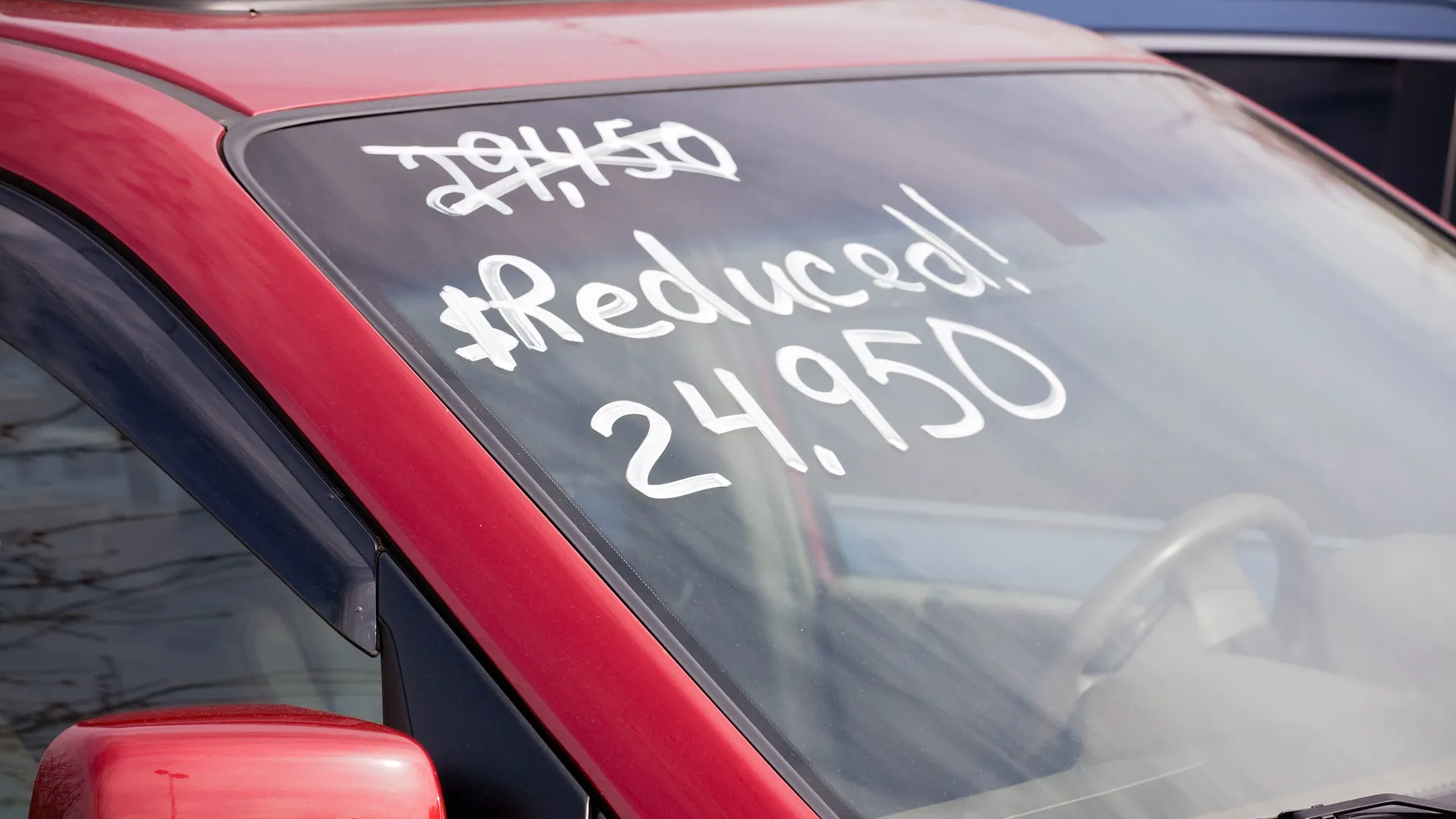 If you've been car shopping anytime within the past two years, you've surely noticed just how exorbitantly expensive cars have become. But when will car prices drop?
READ MORE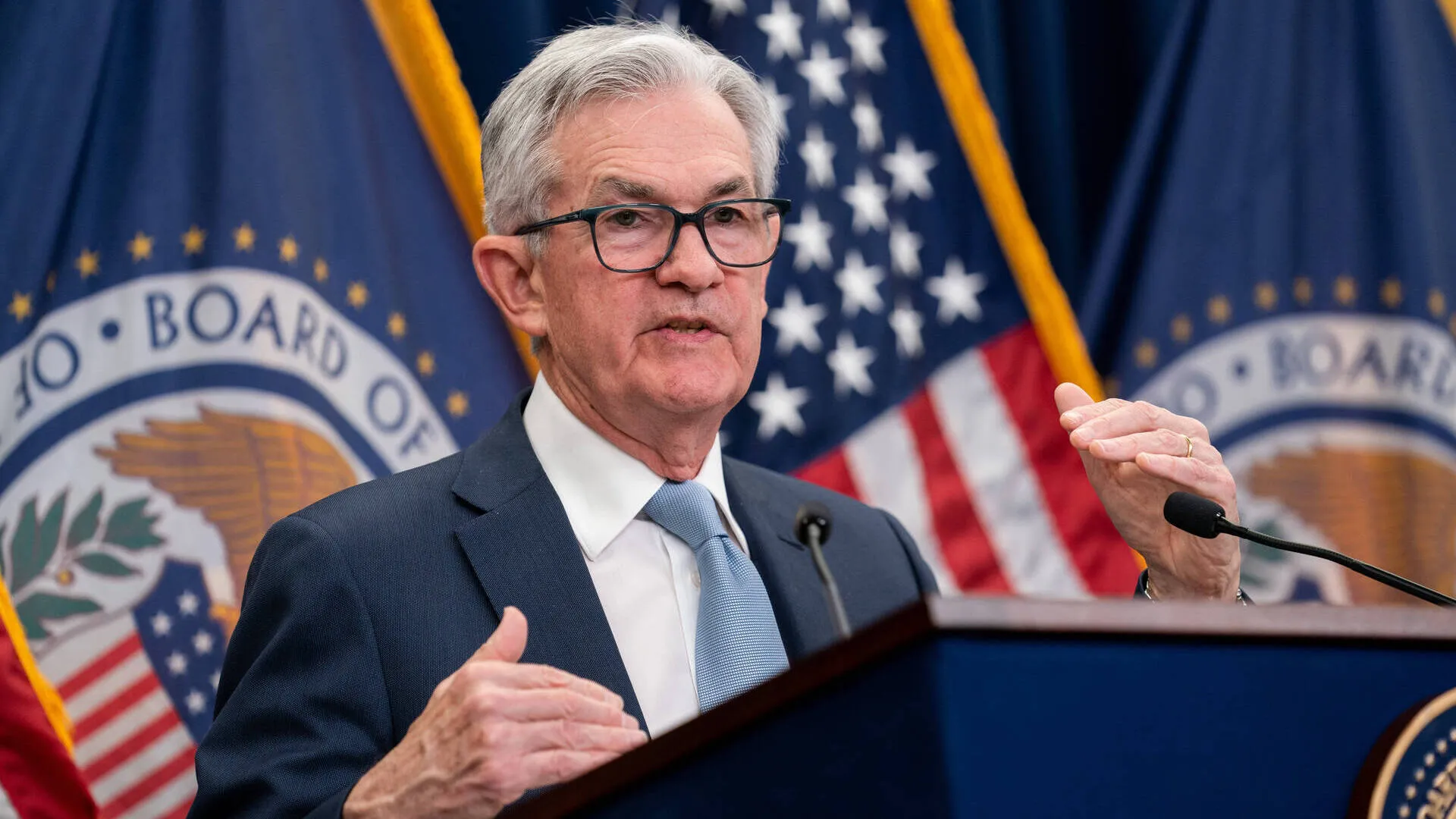 The Federal Reserve's Federal Open Market Committee (FOMC) will meet for the first time this year on Jan. 31 and Feb. 1 to decide on the next interest rate hike. See: 2023's Housing Correction Could…
READ MORE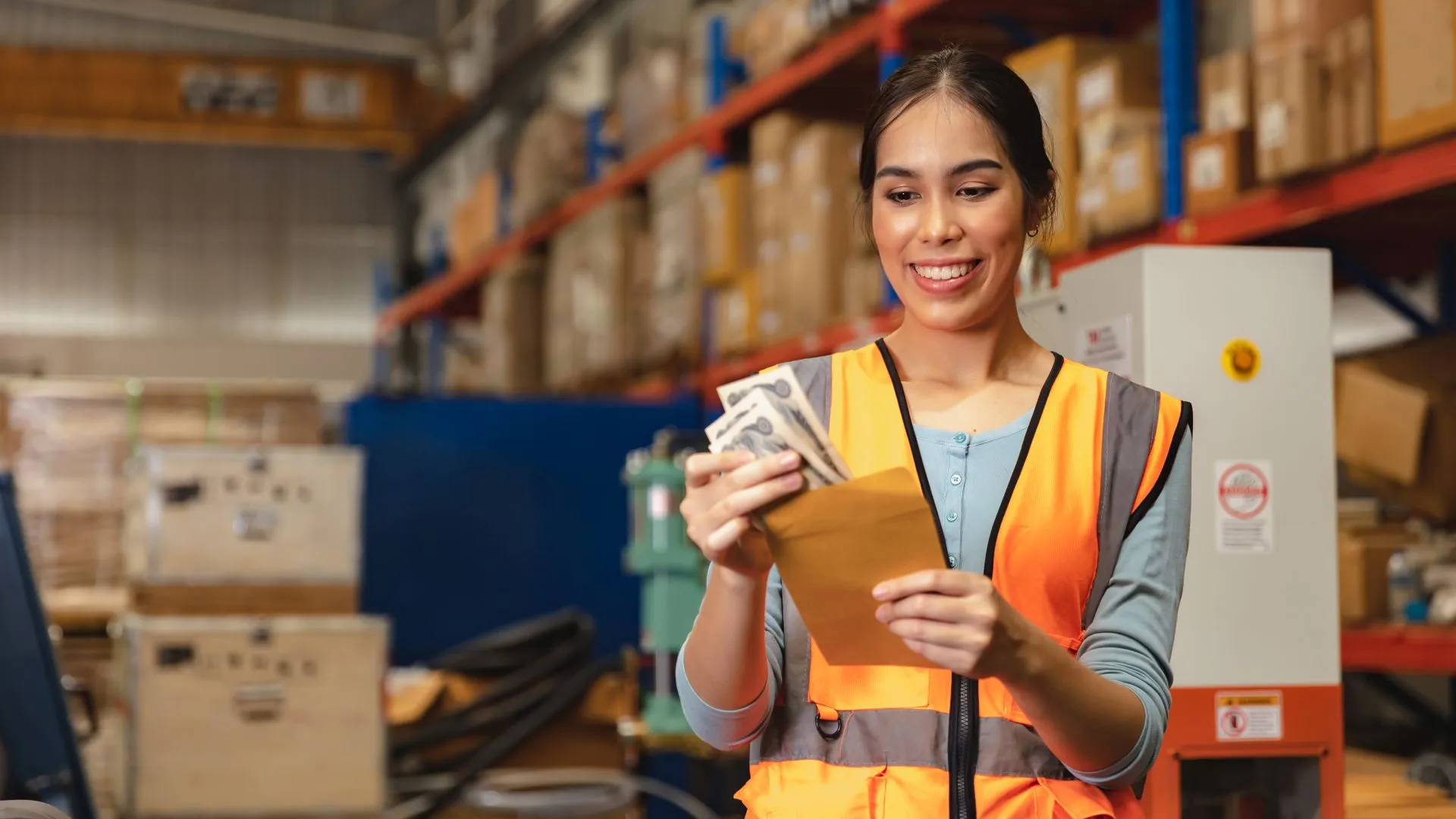 It's a tougher job market out there than it was during the difficult days of the Great Resignation, with mass layoffs happening (mostly in tech) and people quitting their jobs in droves. A new report…
READ MORE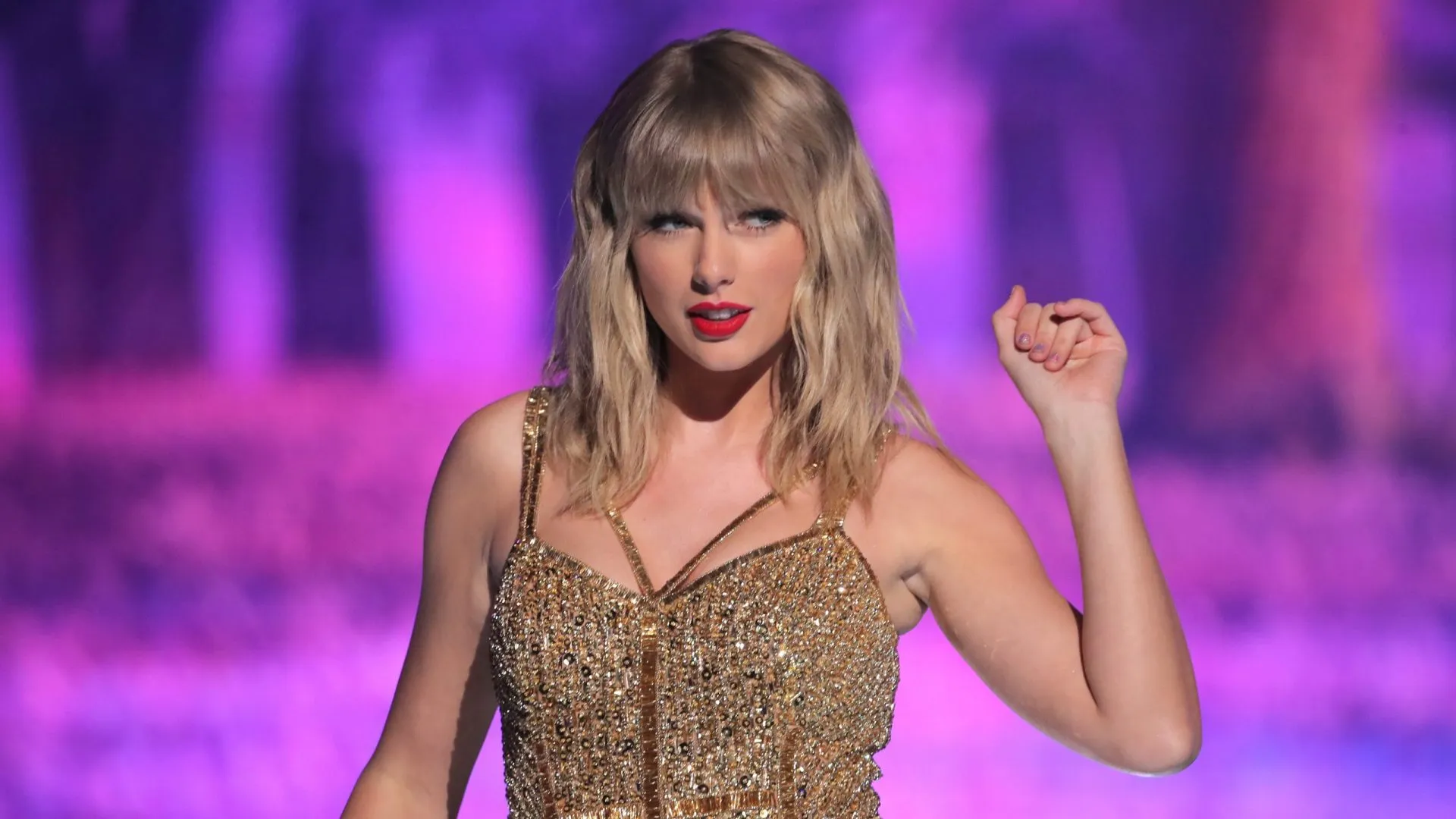 Nashville, Tennessee, is known as Music City, and it's the country music capital of the United States. Aspiring stars flock to Nashville, hoping to get their break in a city that the local chamber of…
READ MORE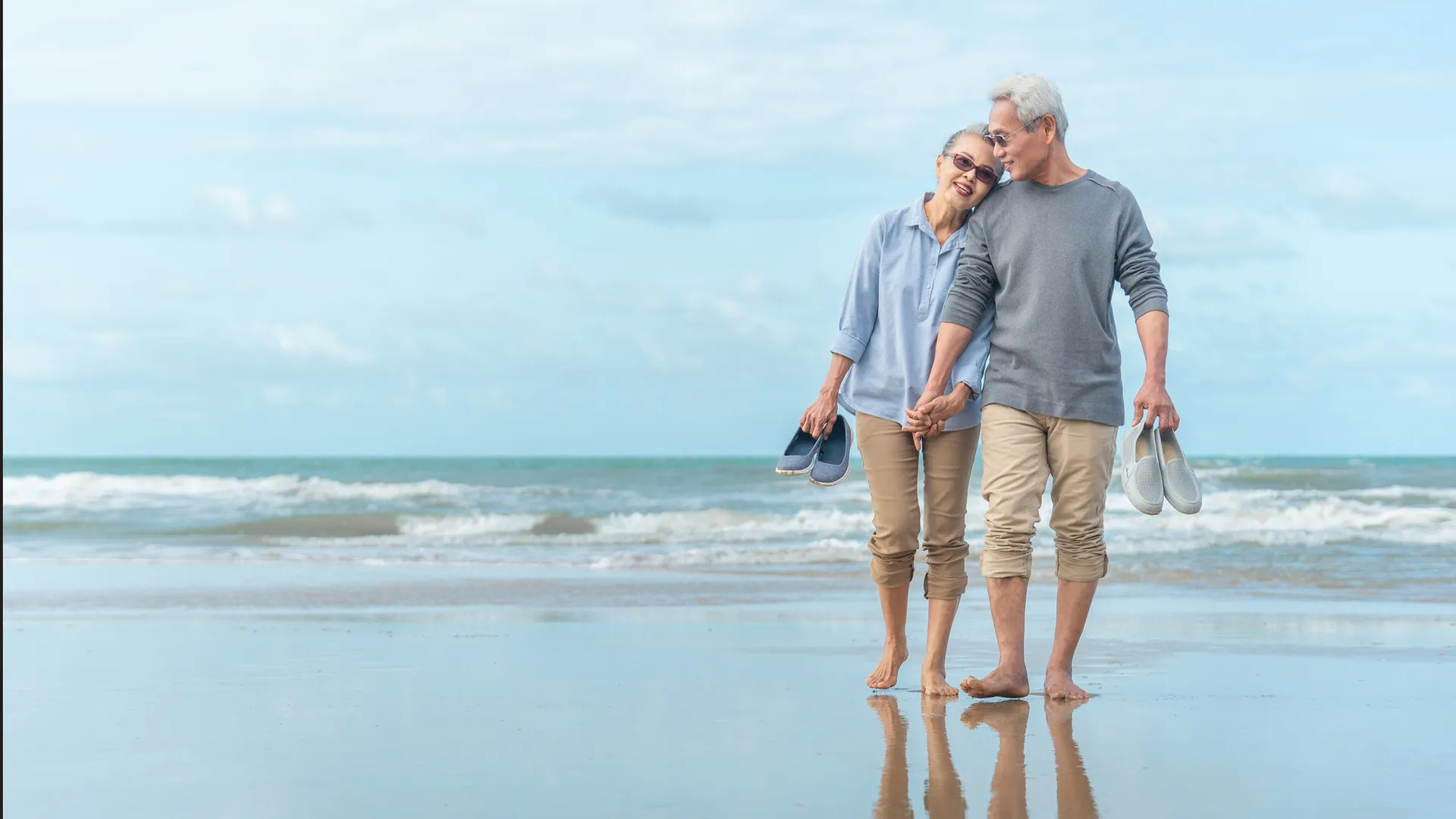 American citizens who live overseas and start missing the good old USA can always count on one thing to keep them in touch with their homeland: the taxes they owe to Uncle Sam — including Social…
READ MORE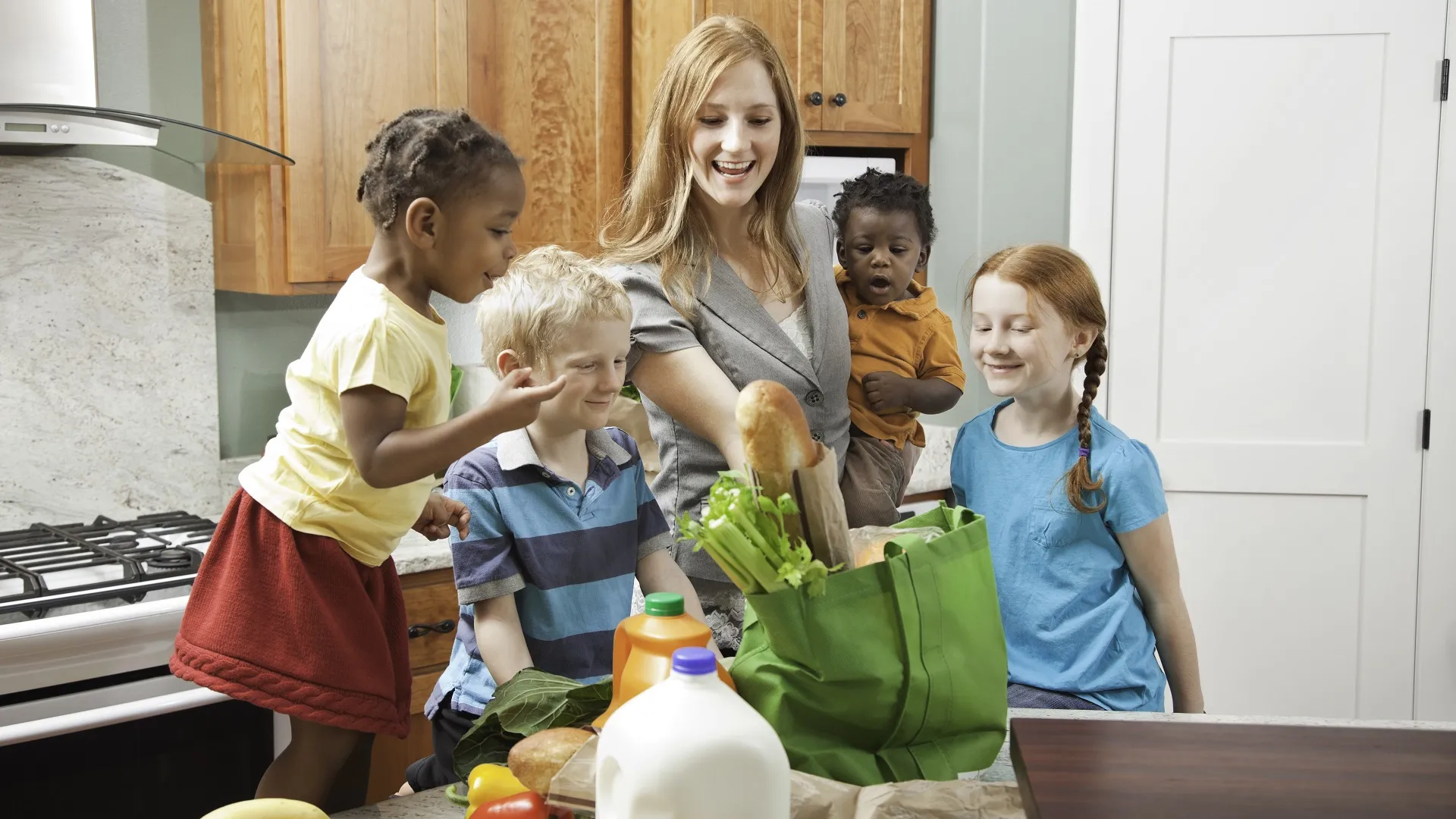 Florida SNAP benefits help low-income seniors, people with disabilities living on fixed incomes and other low-income households supplement their monthly food budget. The Florida Department of Children…
READ MORE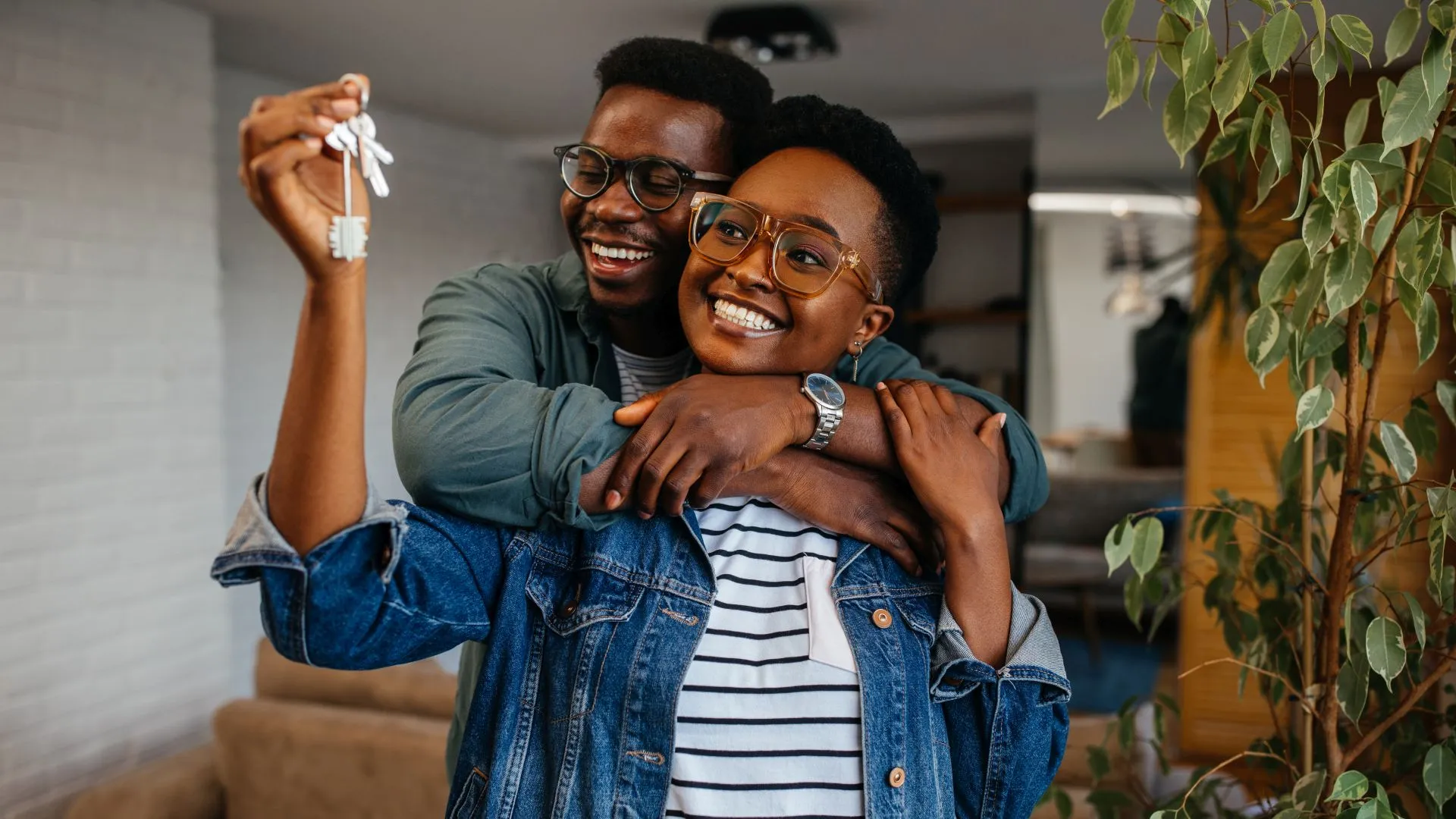 A combination of factors — including soaring mortgage rates, inflation and short supply — made becoming a homeowner a difficult path for many Americans in 2022. See: 2023's Housing Correction Could…
READ MORE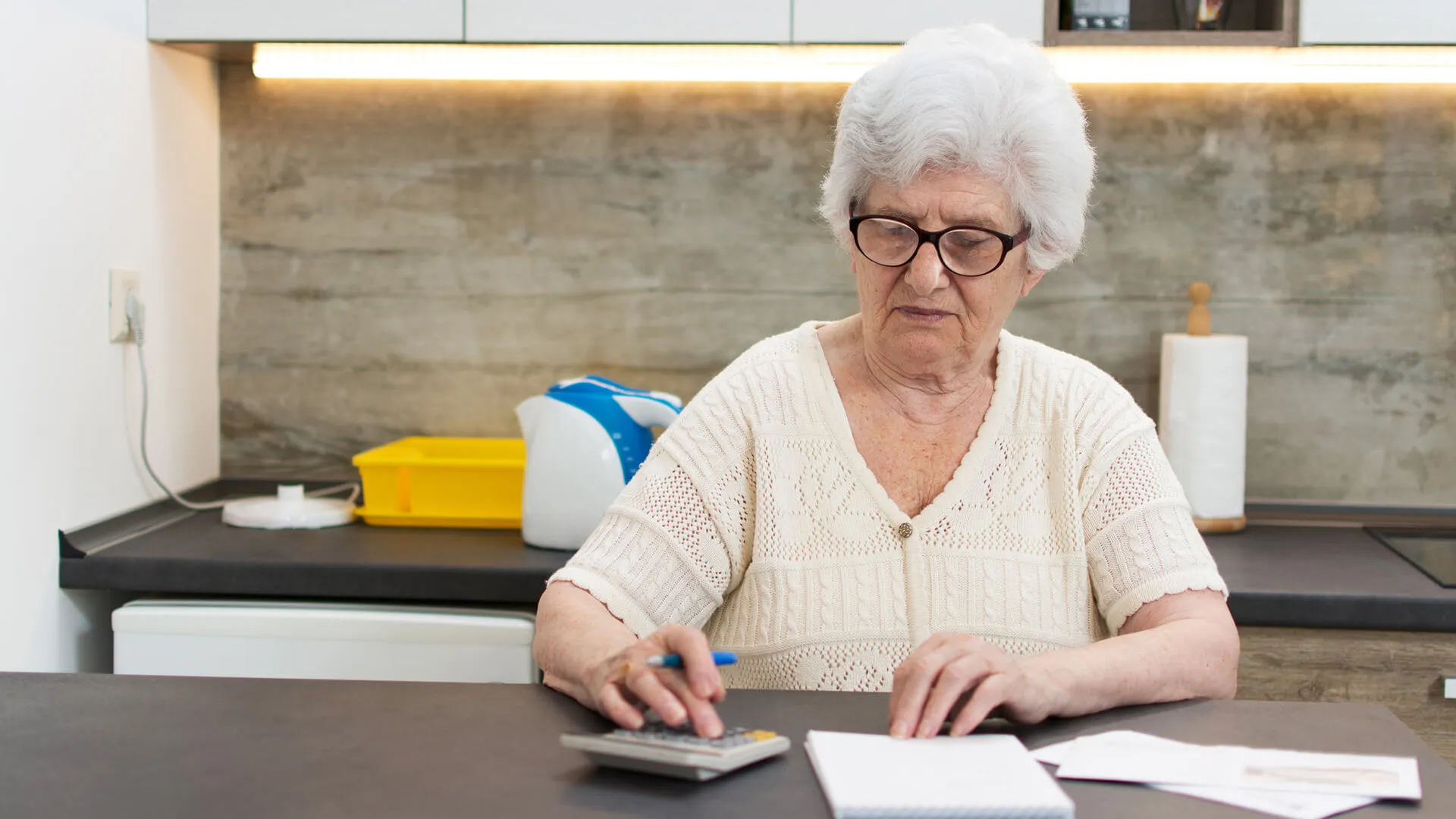 If your entire income is from monthly Social Security payments, you might not need to file a federal tax return if you fall under a certain financial threshold. But even when that's the case, there…
READ MORE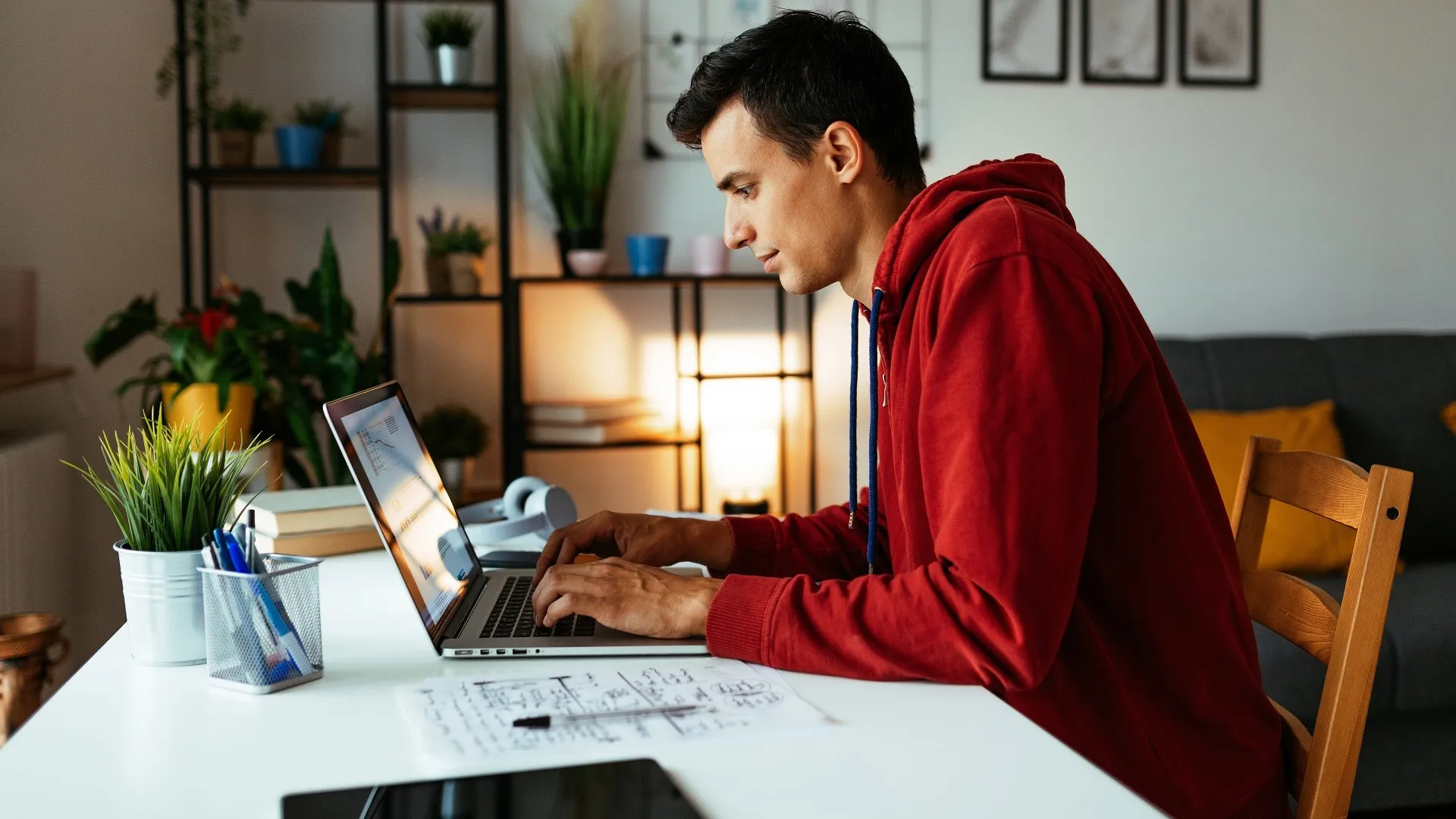 It might sound like a cliché, but there's a lot of wisdom in the saying that you're never too young to start saving for retirement. Although this might not seem like a high priority for workers in…
READ MORE
Every generation has their own way of doing things, broadly speaking. When it comes to money, Gen Z's financial habits have been quite different from those exhibited by baby boomers in the past. The…
READ MORE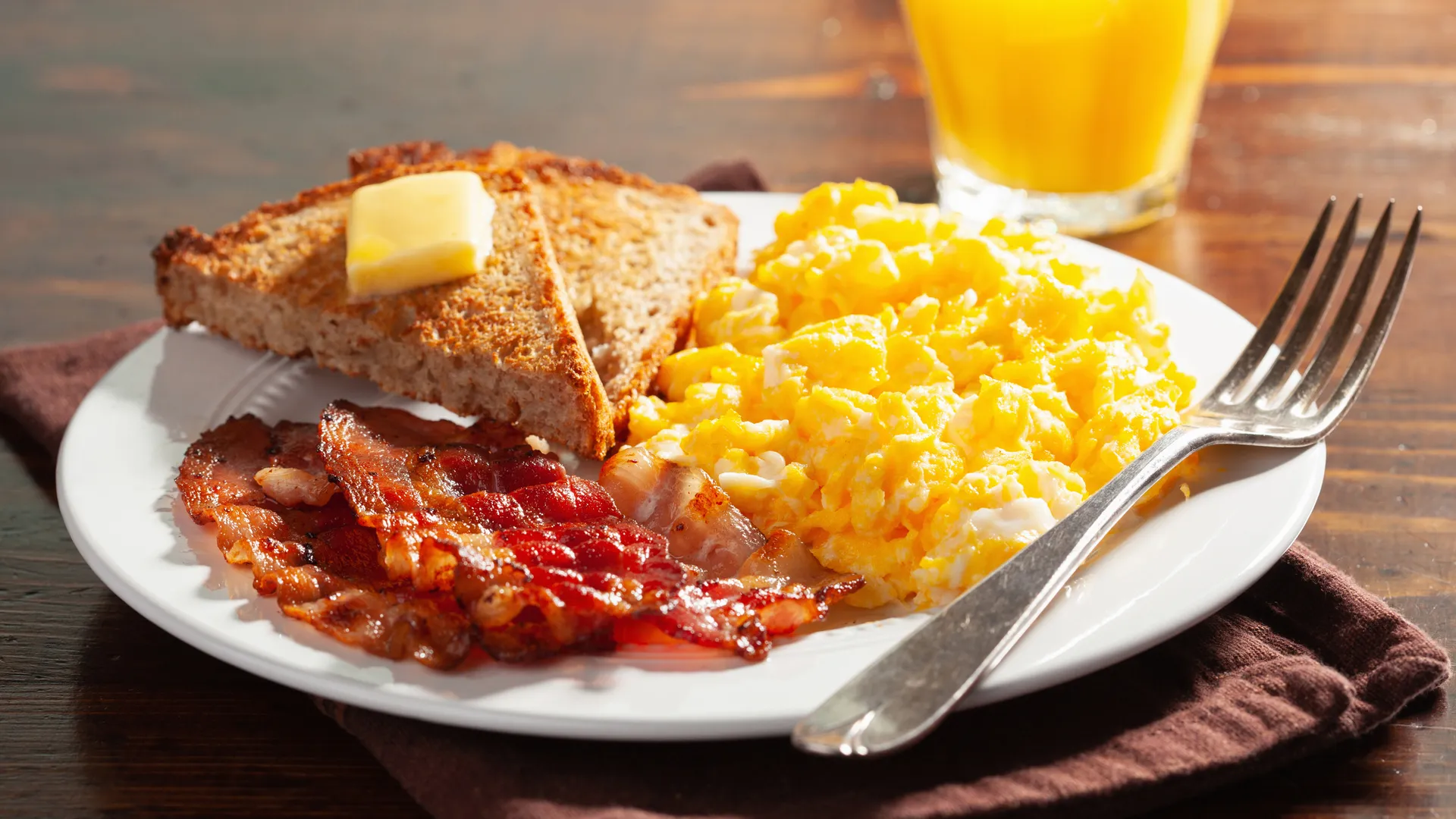 Breakfast has long been hailed as the most important meal of the day but is it also now the most expensive? Due to a number of factors, that could be the case. Let's have a look at what common…
READ MORE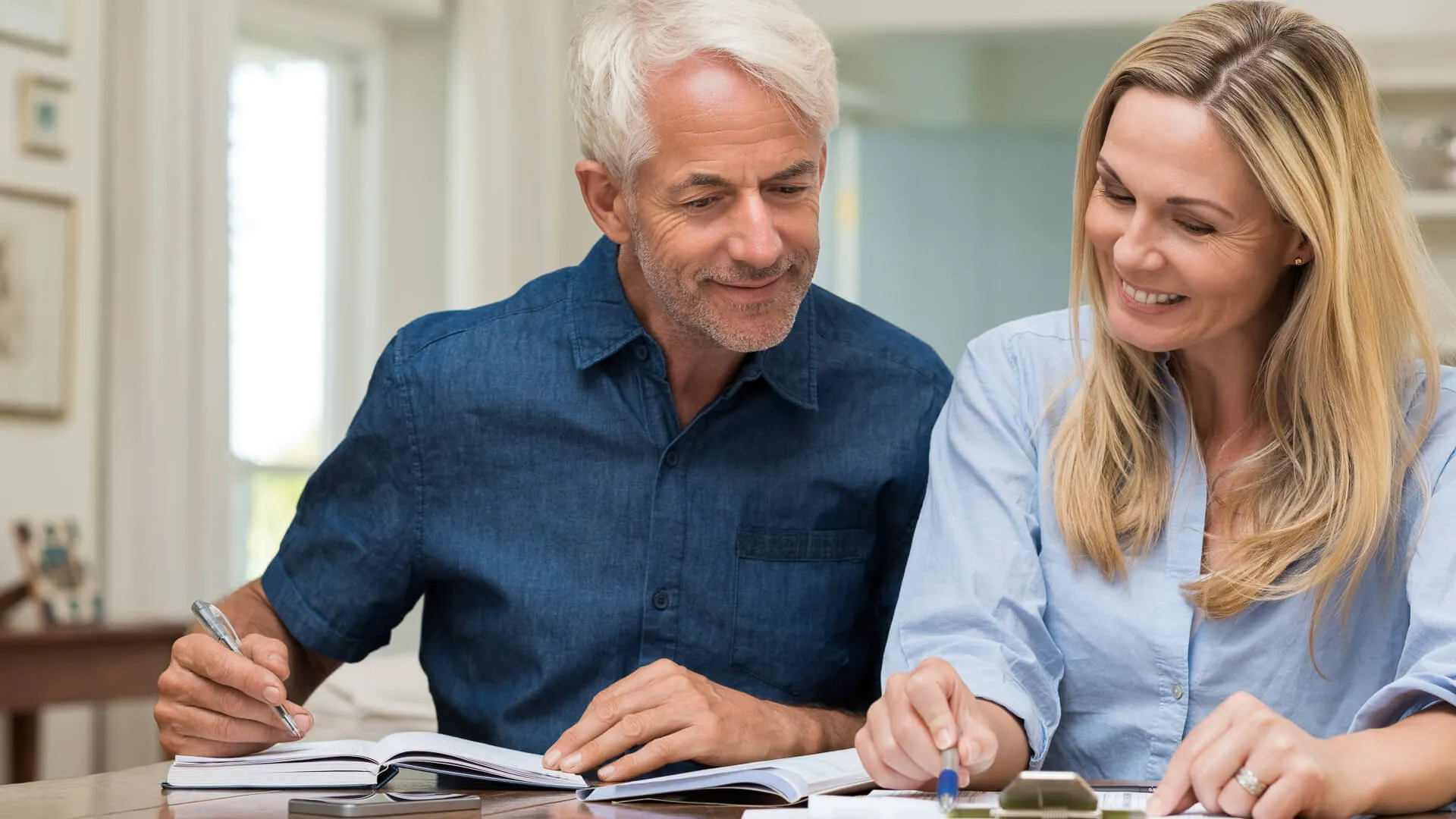 The last time the Social Security Administration made changes to the retirement age was nearly 40 years ago, and those rules still apply today. Although some lawmakers have proposed changing…
READ MORE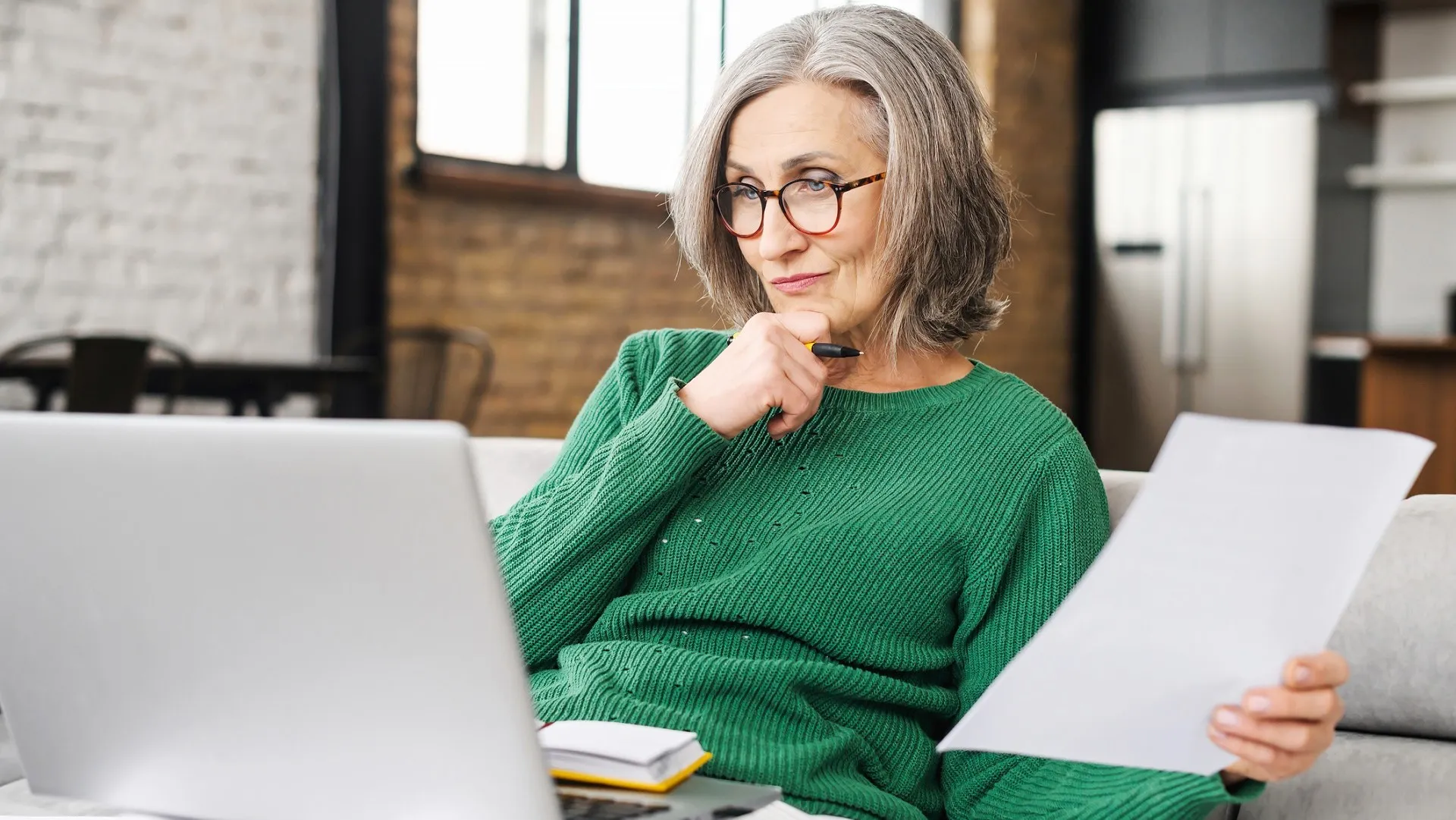 Those visiting the Social Security site (SSA.gov) for the first time in a while may notice that things look a bit different than before. The homepage touts a fresh look and new interactive features…
READ MORE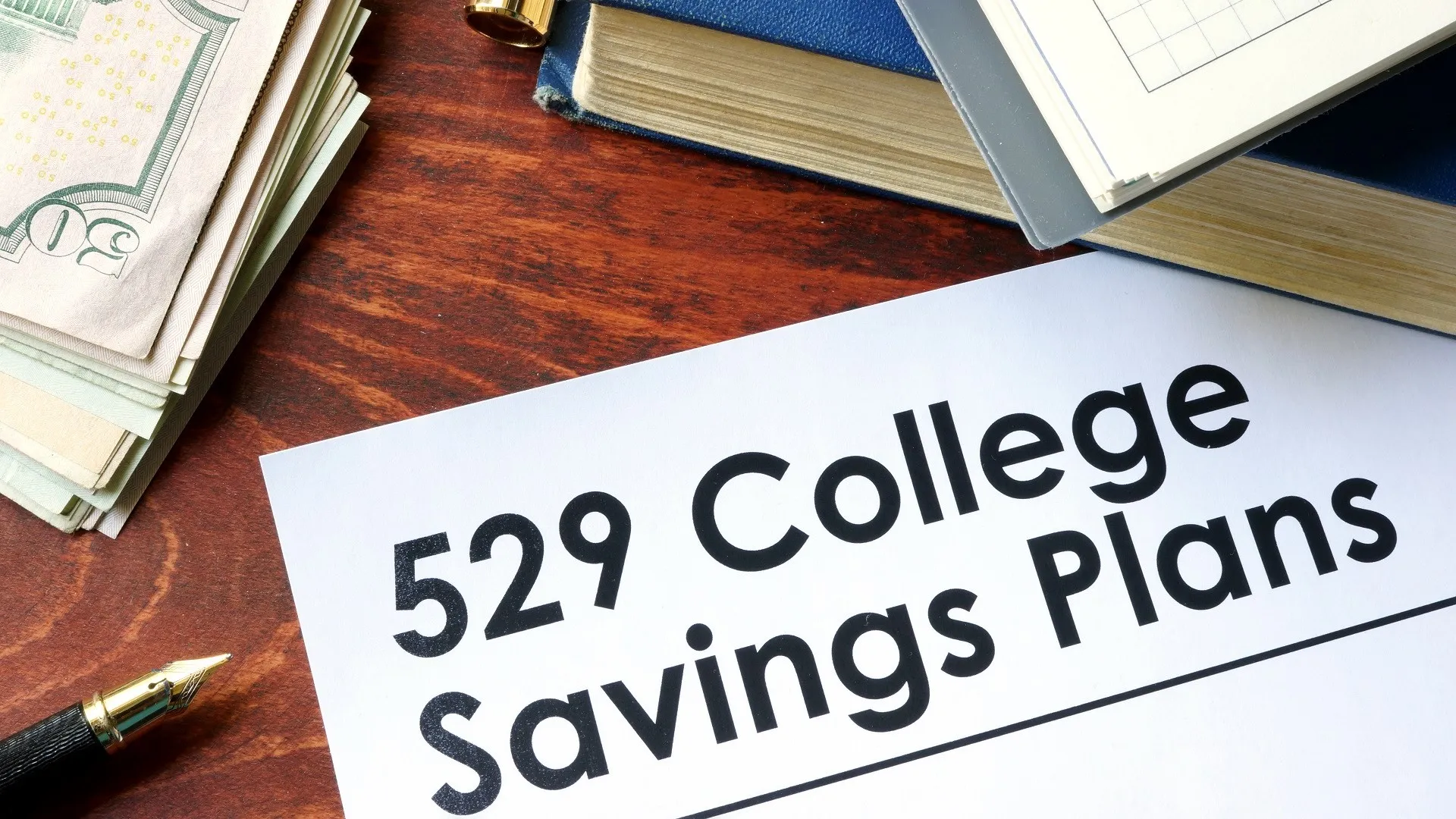 Owners of 529 college savings plans got a potentially lucrative boost from the $1.7 trillion omnibus spending bill that passed in late December, thanks to a measure that allows unused money in the…
READ MORE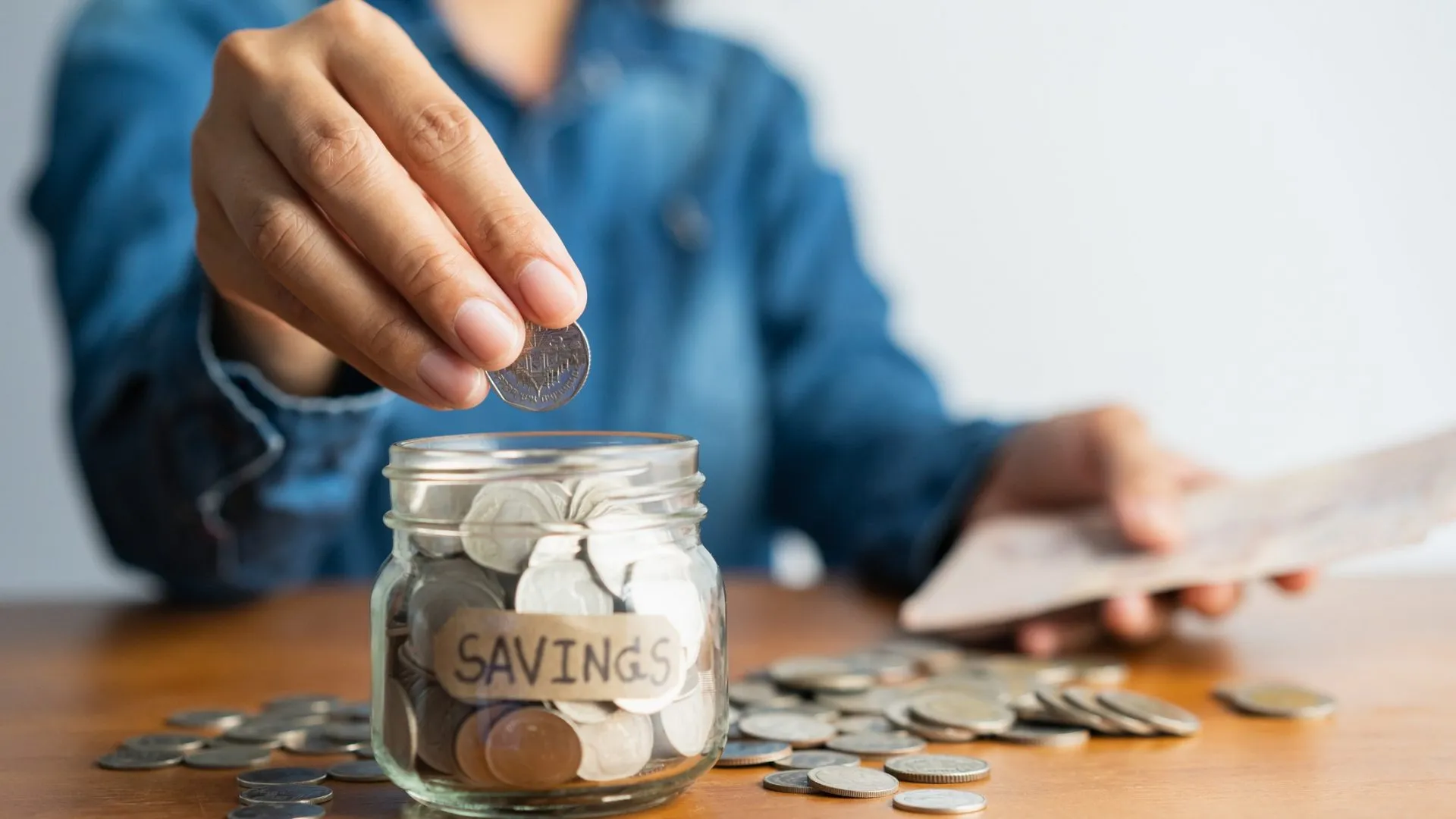 Talk to any financial advisor and they usually have the same advice: Start saving for retirement when you're young. According to another set of experts, it's time to ignore all that. See:…
READ MORE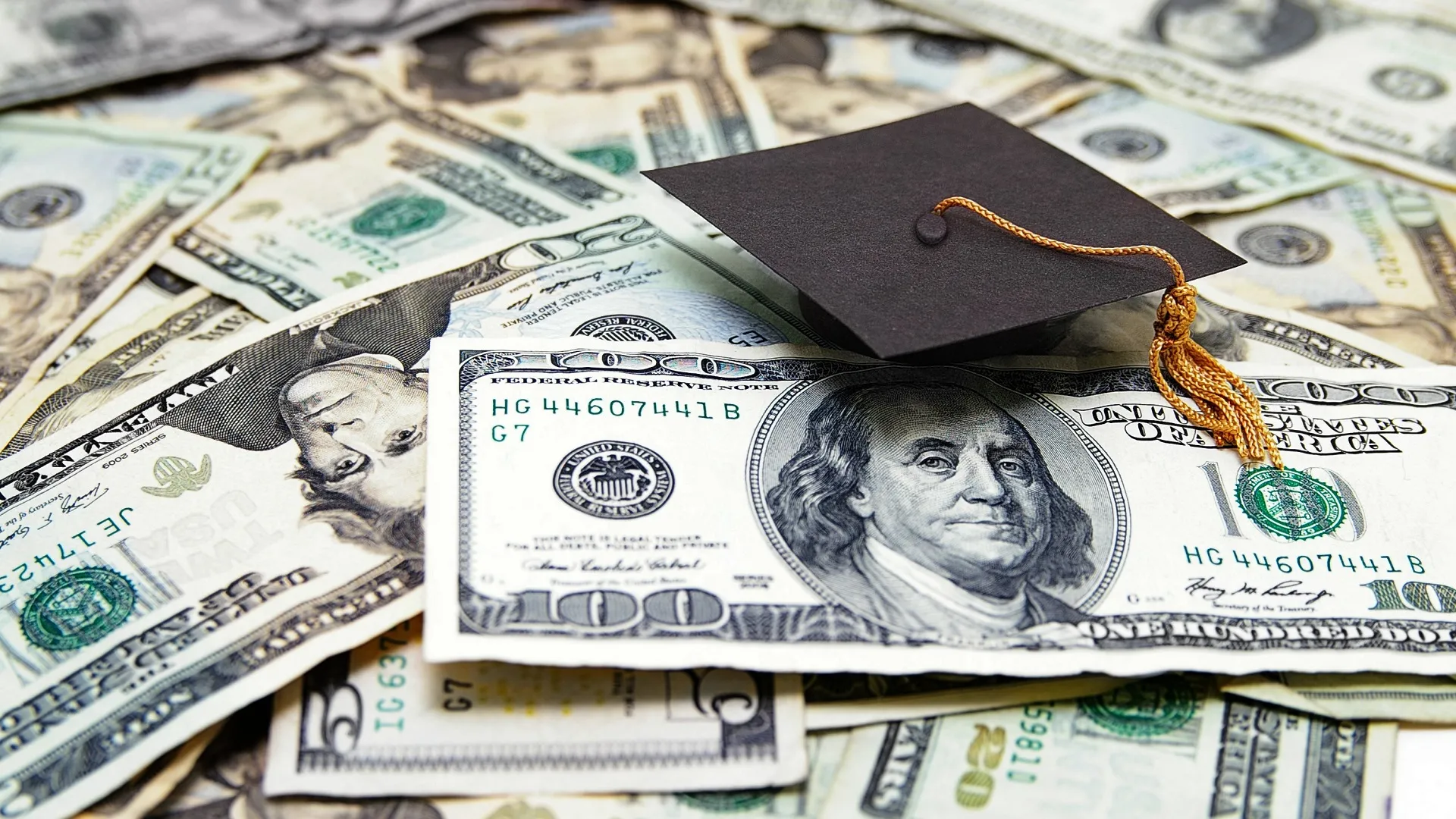 The Biden administration announced on Aug. 24 a formal plan to forgive up to $20K in federal student loans, affecting millions of borrowers as they awaited a student loan moratorium set to end on Aug….
READ MORE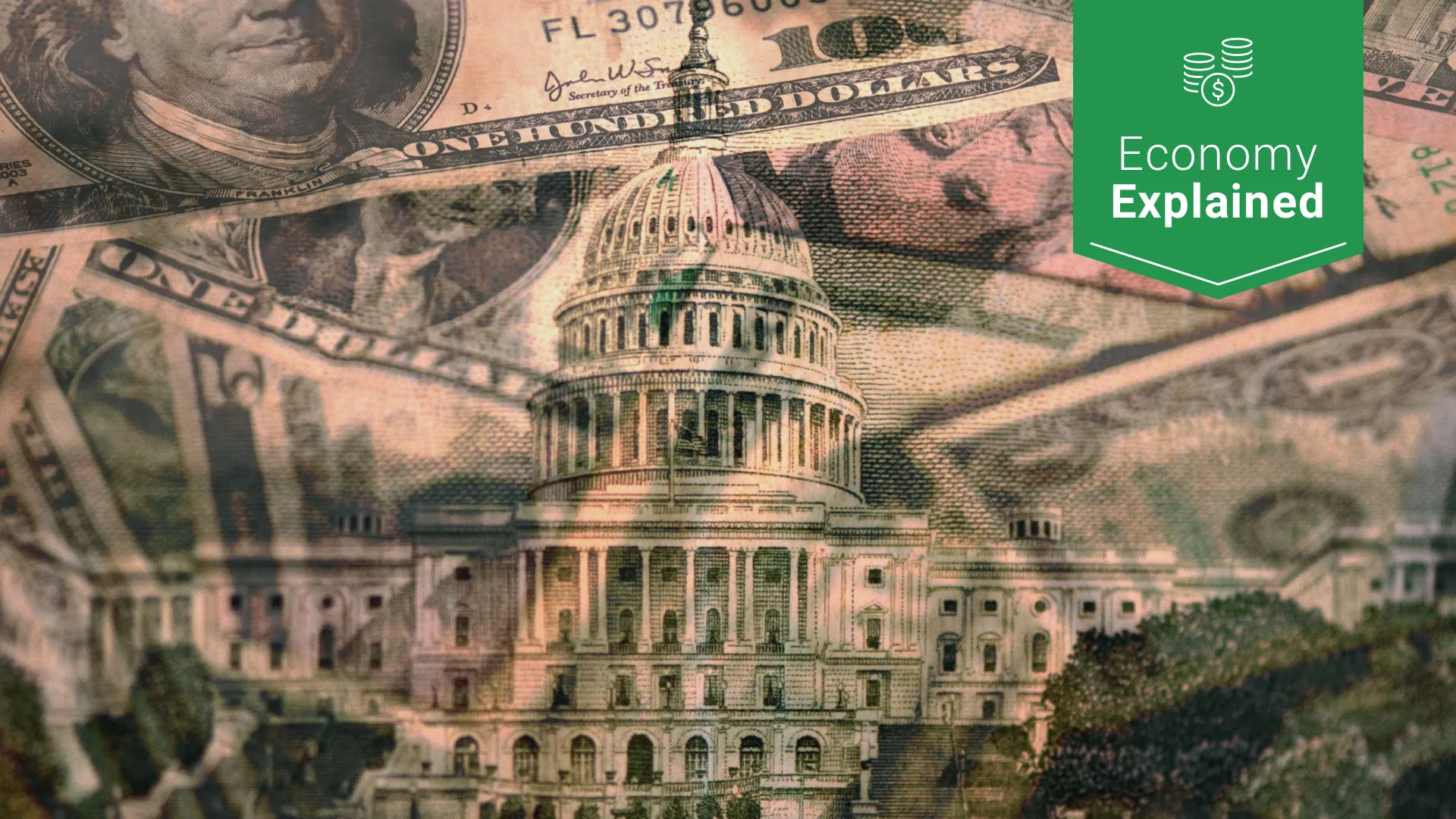 Last week's news that the United States hit the federal debt ceiling prompted the usual worries about its impact on government services and the economy, but it was hardly groundbreaking. Since 1960,…
READ MORE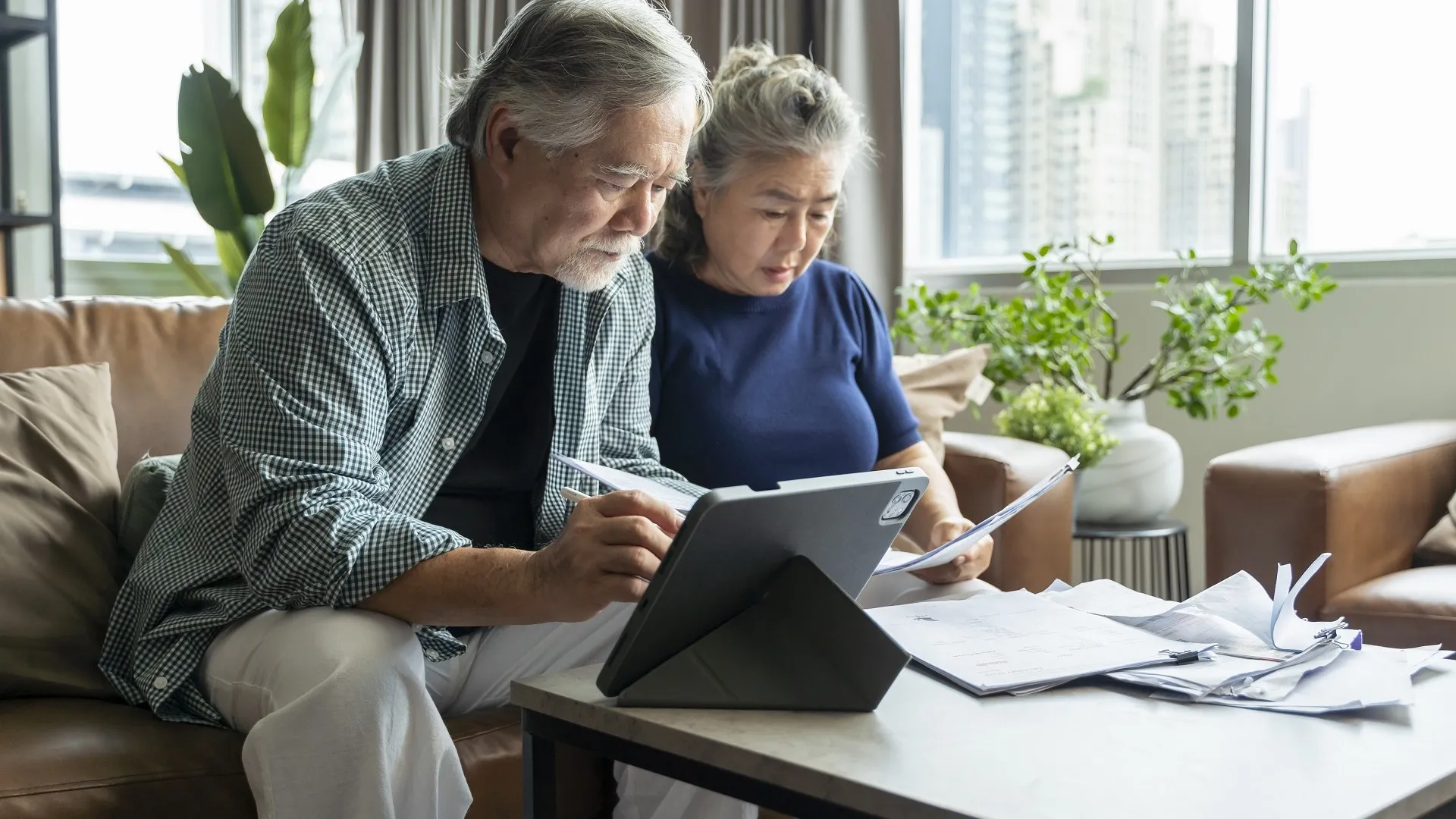 For the first time in more than a year, the Social Security cost-of-living adjustment (COLA) should soon outpace the U.S. inflation rate. The question now is when Social Security recipients will…
READ MORE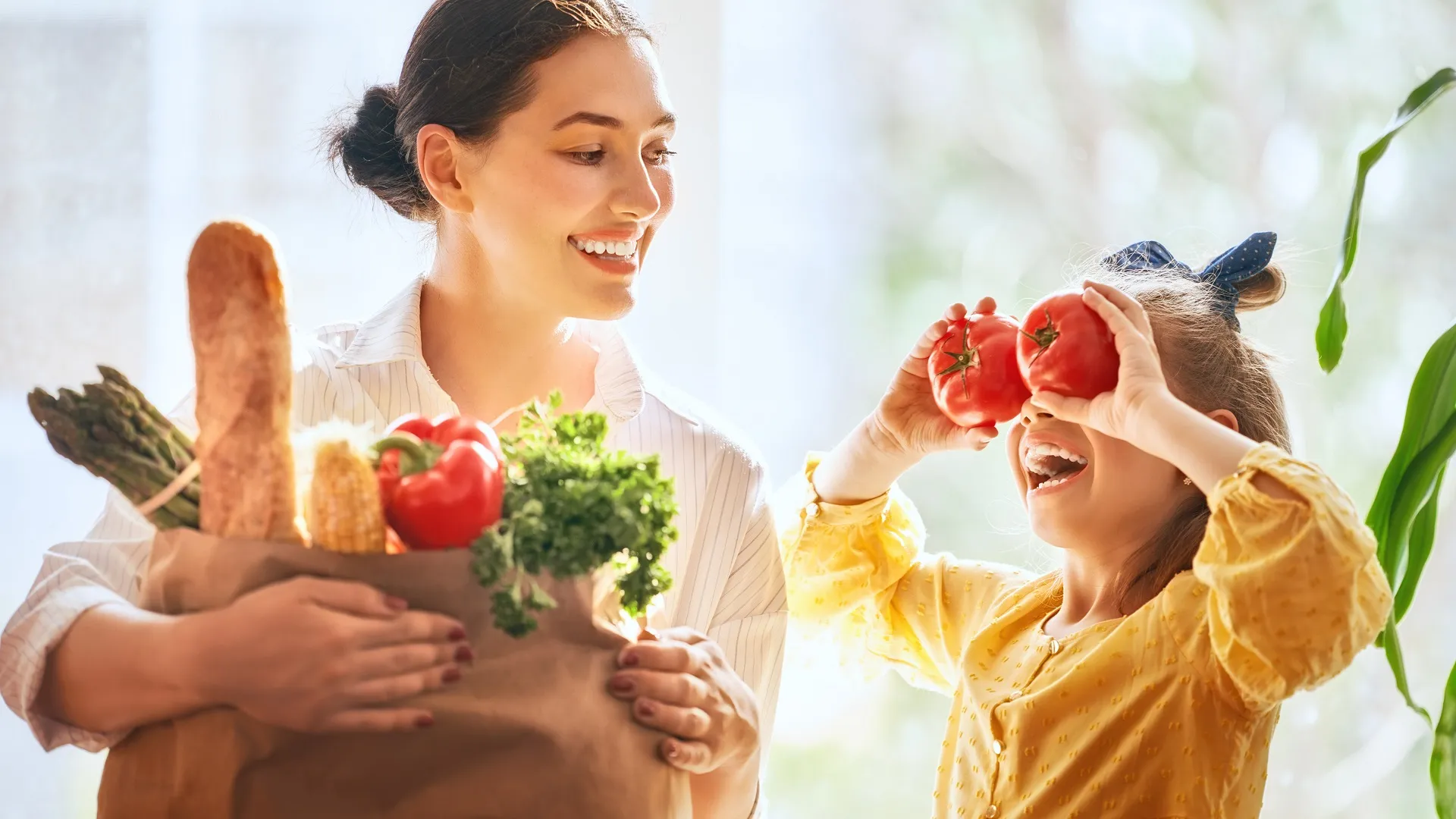 California's food stamps program, known as CalFresh, provides monthly food benefits to low-income households. Benefits are distributed each month to CalFresh accounts linked to CalFresh EBT cards….
READ MORE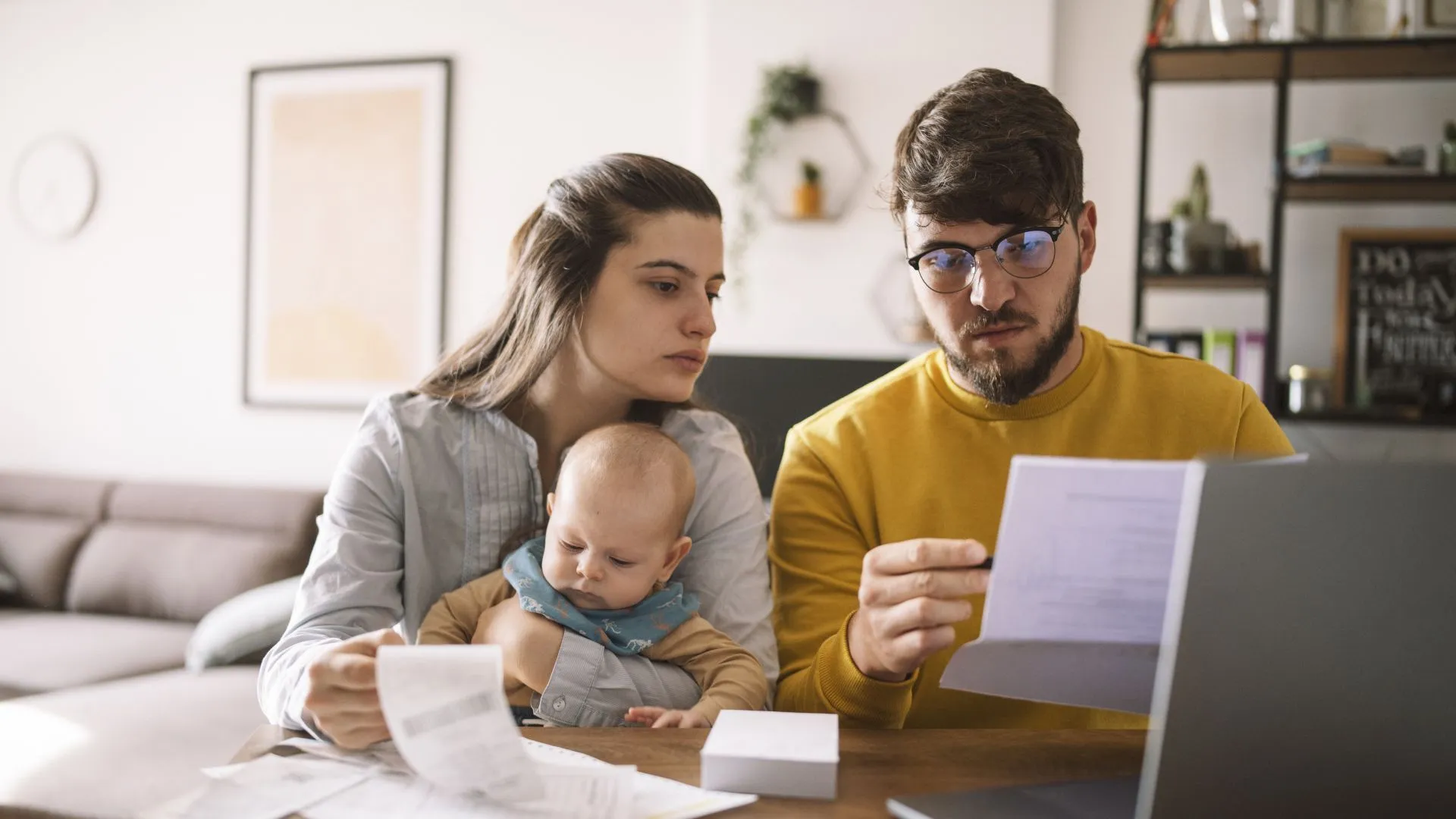 Although last year's skyrocketing inflation rate has eased in recent months, high prices remain a concern for Americans. The vast majority of U.S. consumers still see inflation as a financial threat…
READ MORE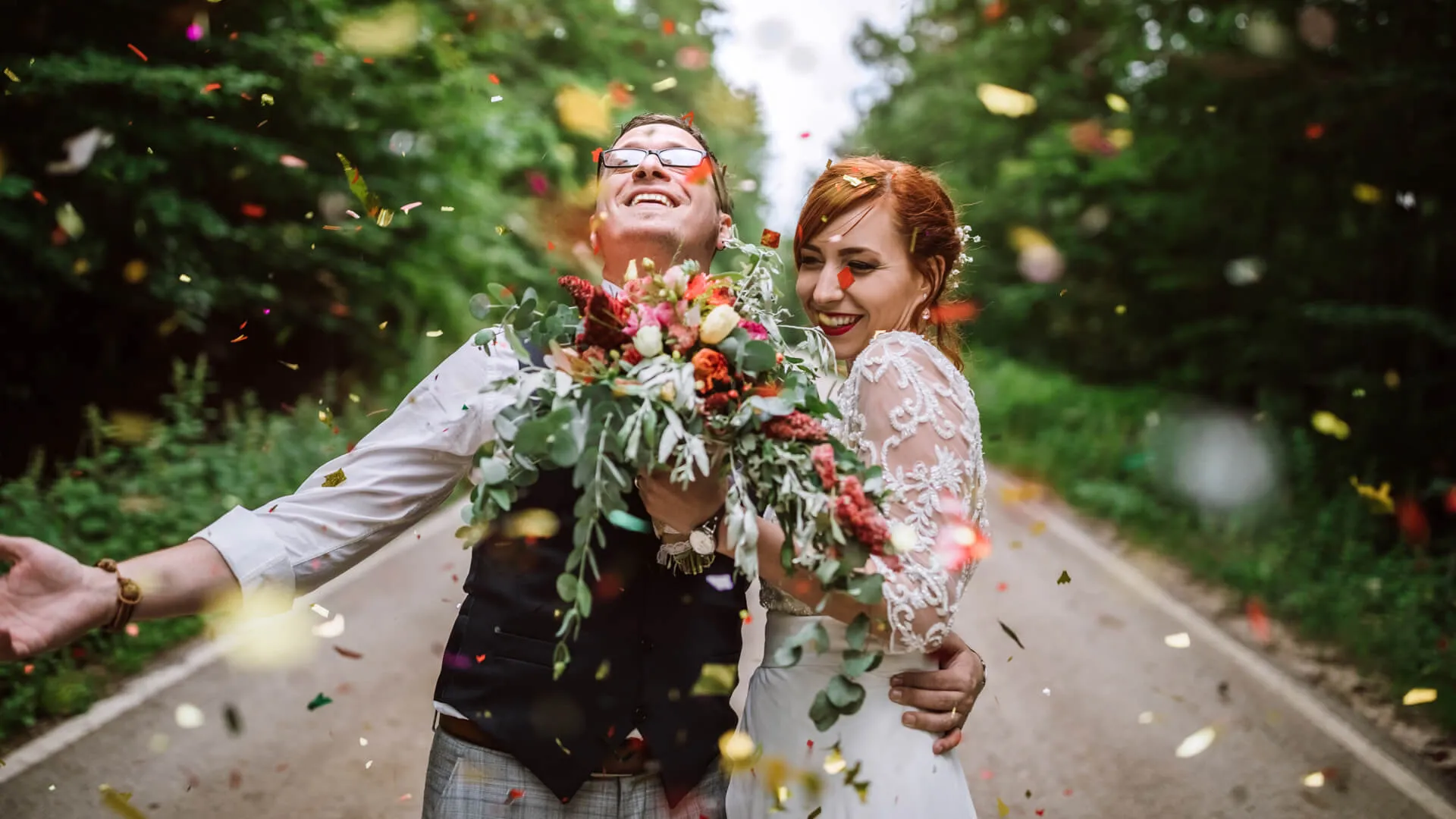 If you were married in 2022, congratulations! As the honeymoon phase starts to wind down and real life kicks in, however, you might be left with some questions, especially when it comes to filing…
READ MORE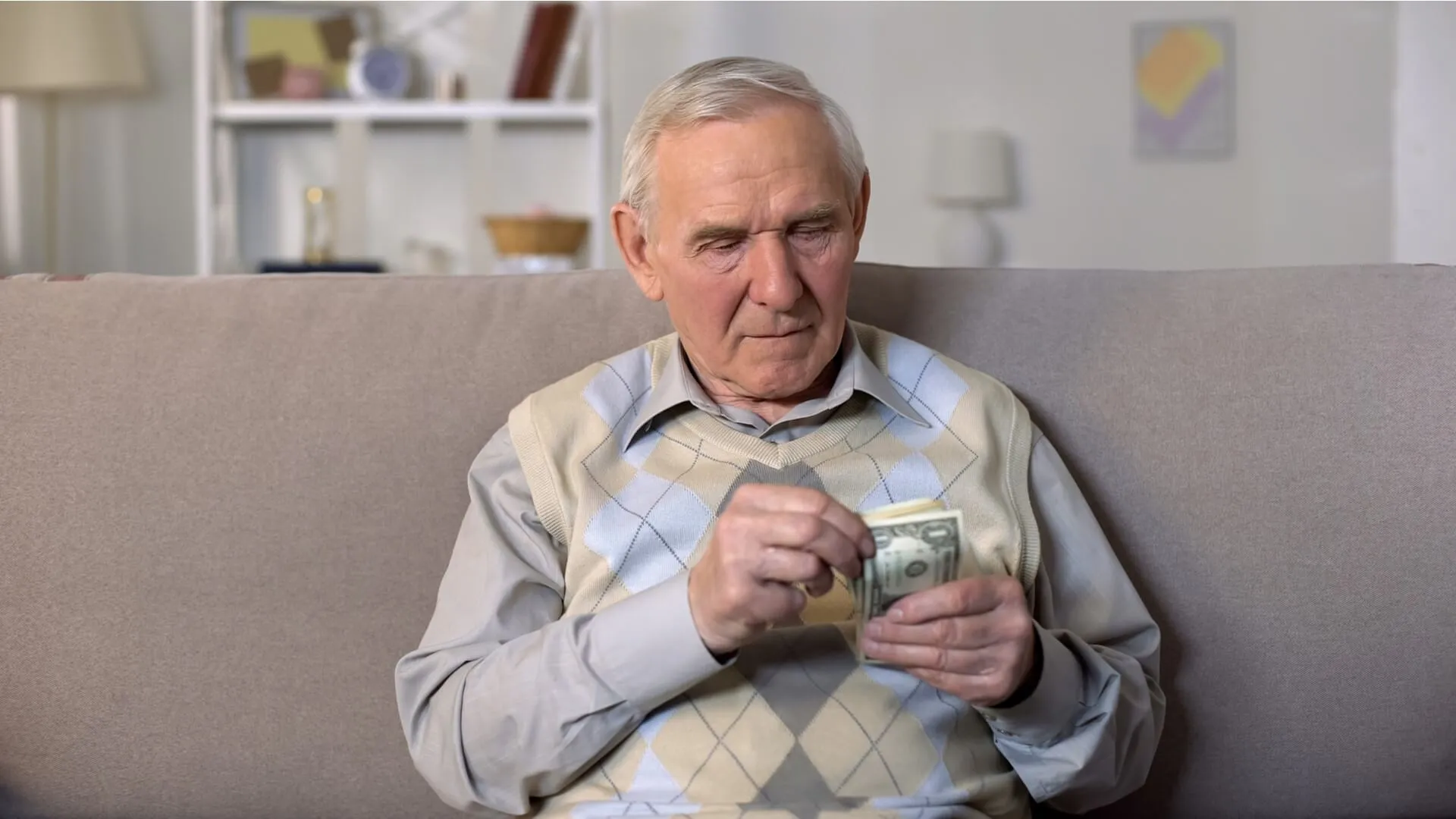 Most retirees live on fixed incomes, usually through a combination of Social Security payments and retirement account withdrawals. This puts a premium on sticking to a monthly budget to ensure your…
READ MORE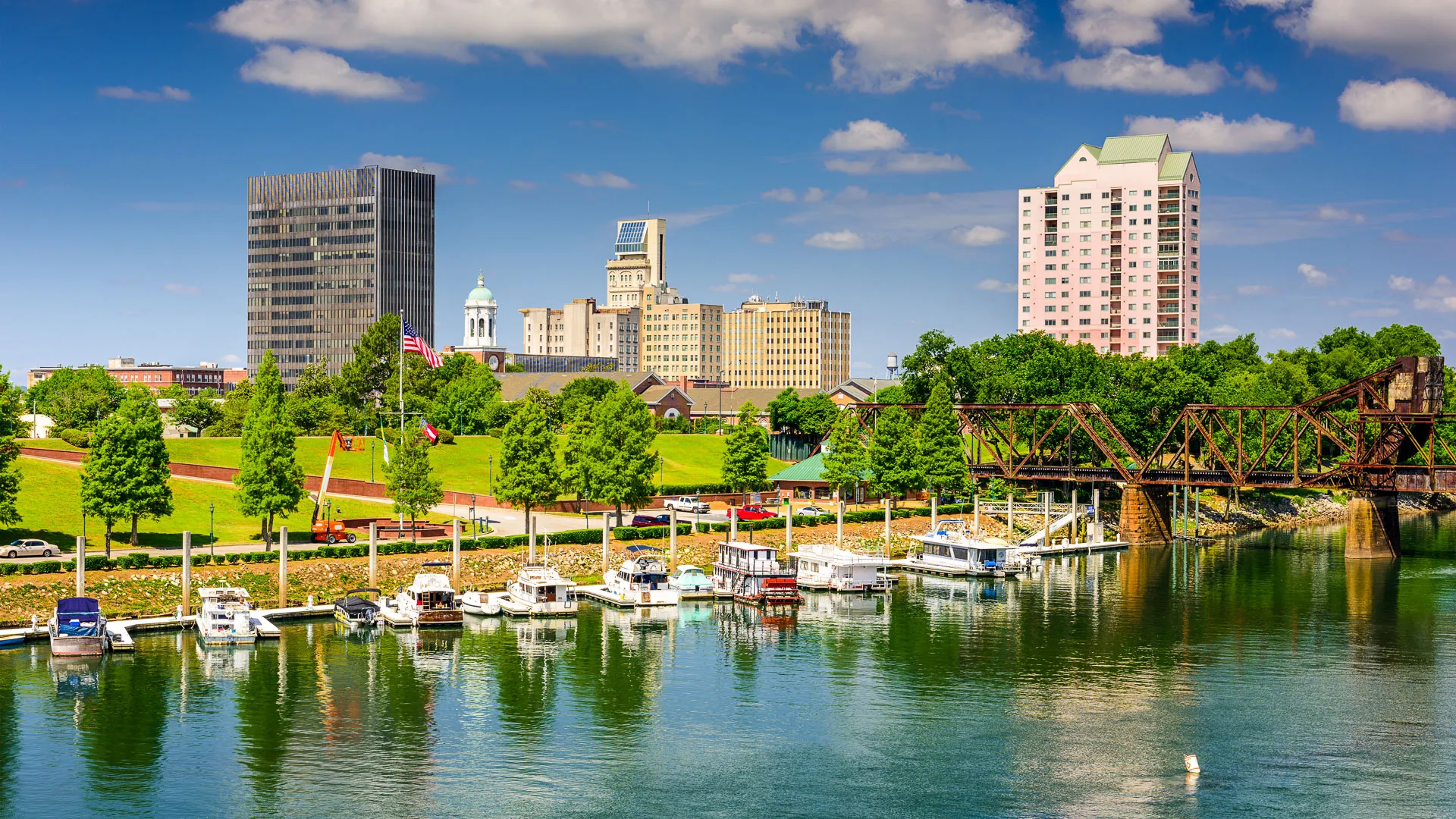 Home prices are expected to increase in the new year, as are mortgage rates. Meanwhile, the big bad bear of inflation still lurks, as do growing fears of a recession amid widespread layoffs. All these…
READ MORE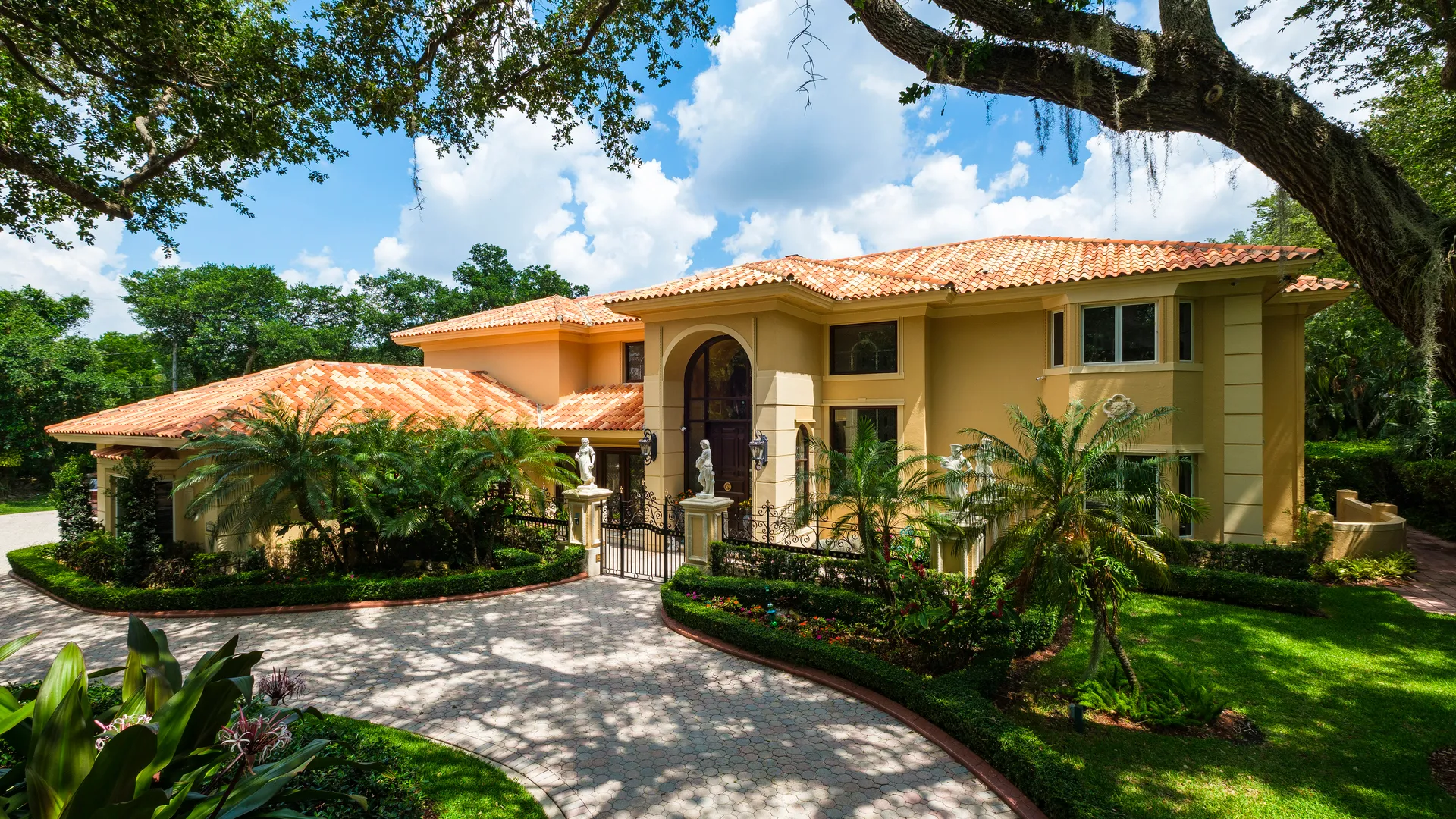 Florida is one of the most expensive states for housing, and Miami is the least affordable city in the country, according to a report. High demand, short supply, increased migration trends since the…
READ MORE