Small Business Spotlight 2022
Spread the Word
Share with your friends and help a small business!
Featured Stories from the 2021 Small Business Spotlight on GOBankingRates
Related Articles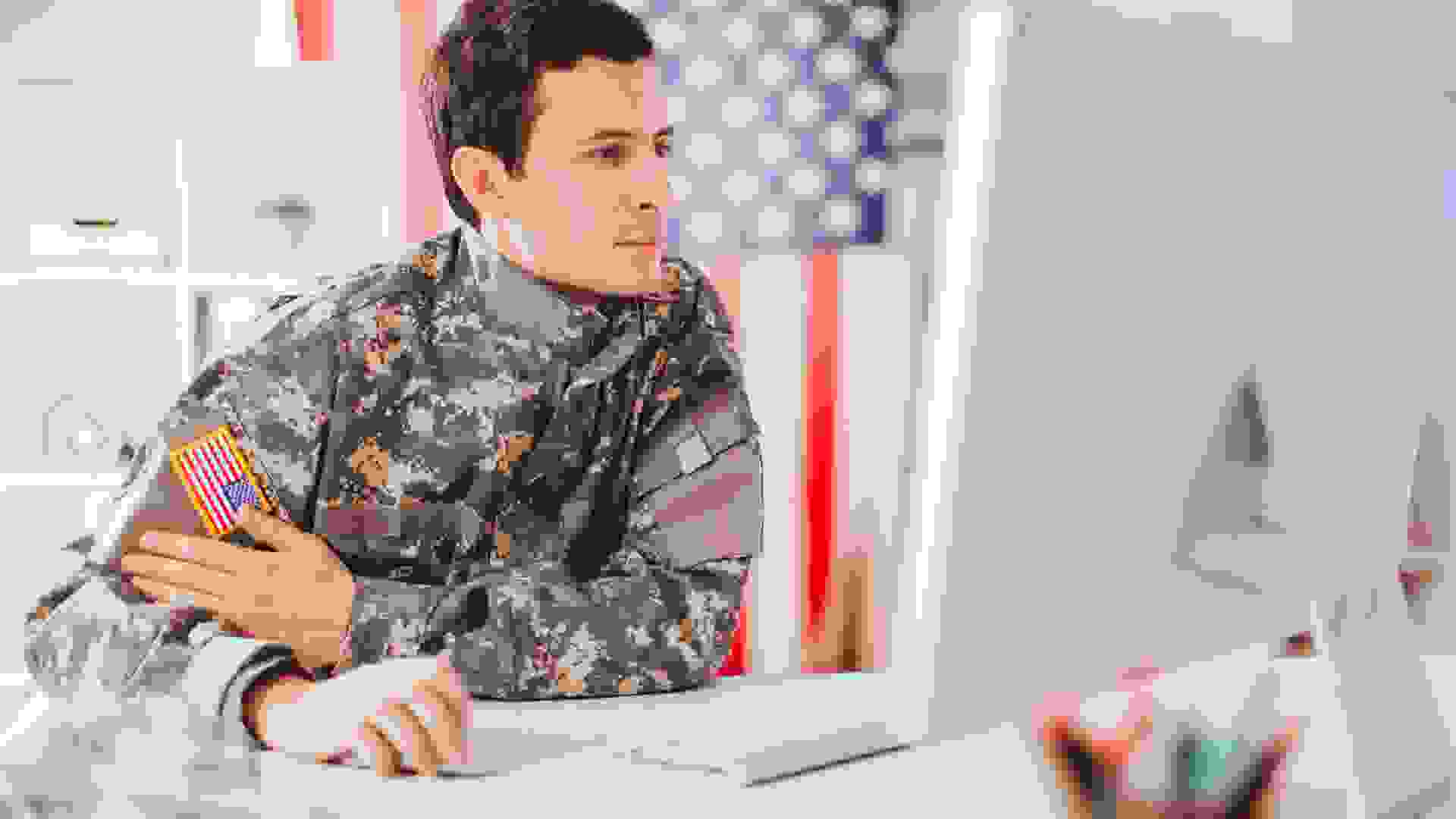 Save For Your Future
Sponsors of
Save For Your Future
Sponsors of
The Latest from GOBankingRates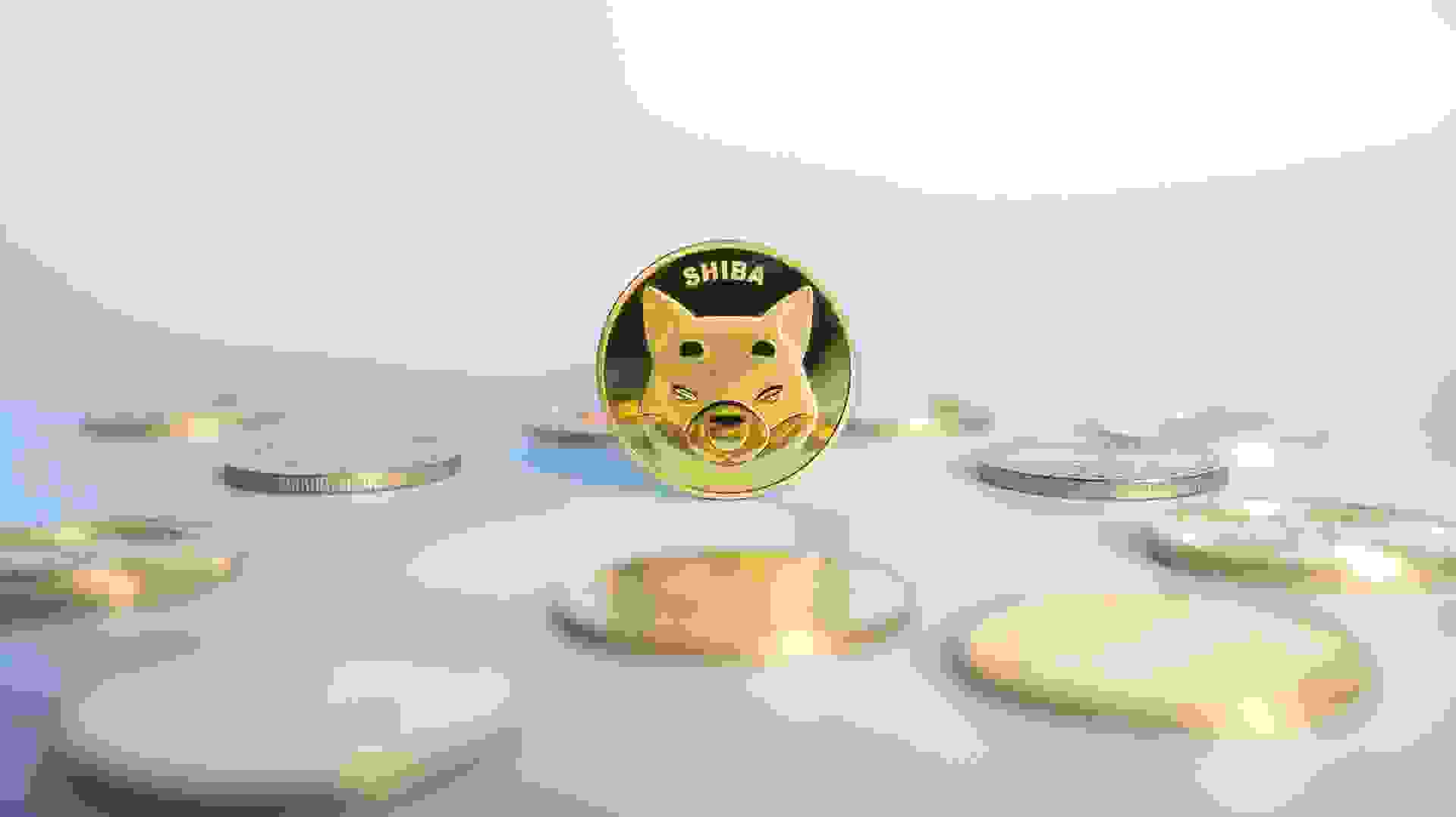 The shiba inu cryptocurrency was born as a mockery of dogecoin, but what is it worth?
READ MORE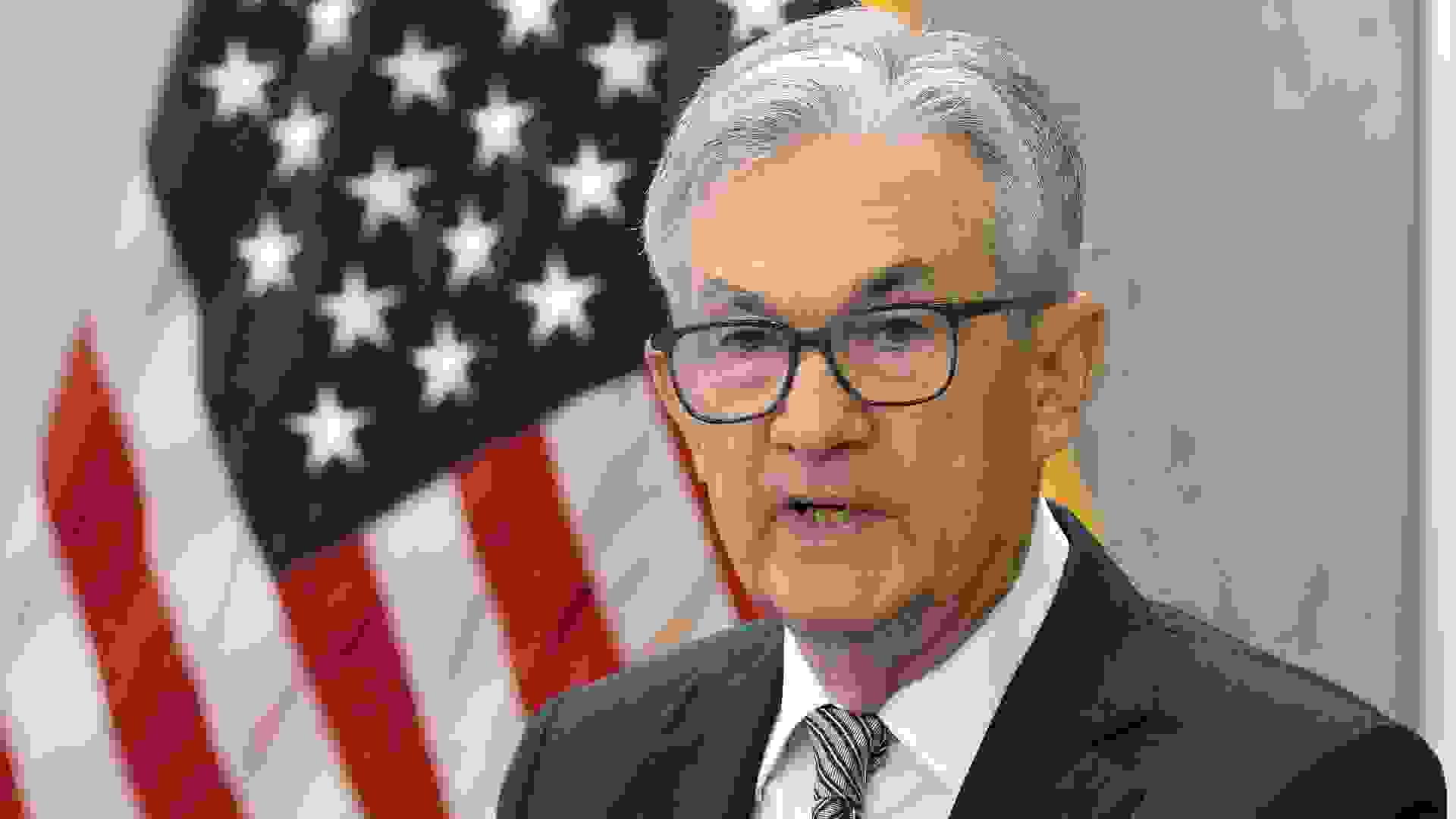 Just one week after the Federal Reserve raised interest rates by three-quarters of a percentage point, Chair Jerome Powell said that the Fed was strongly committed to bringing inflation down and…
READ MORE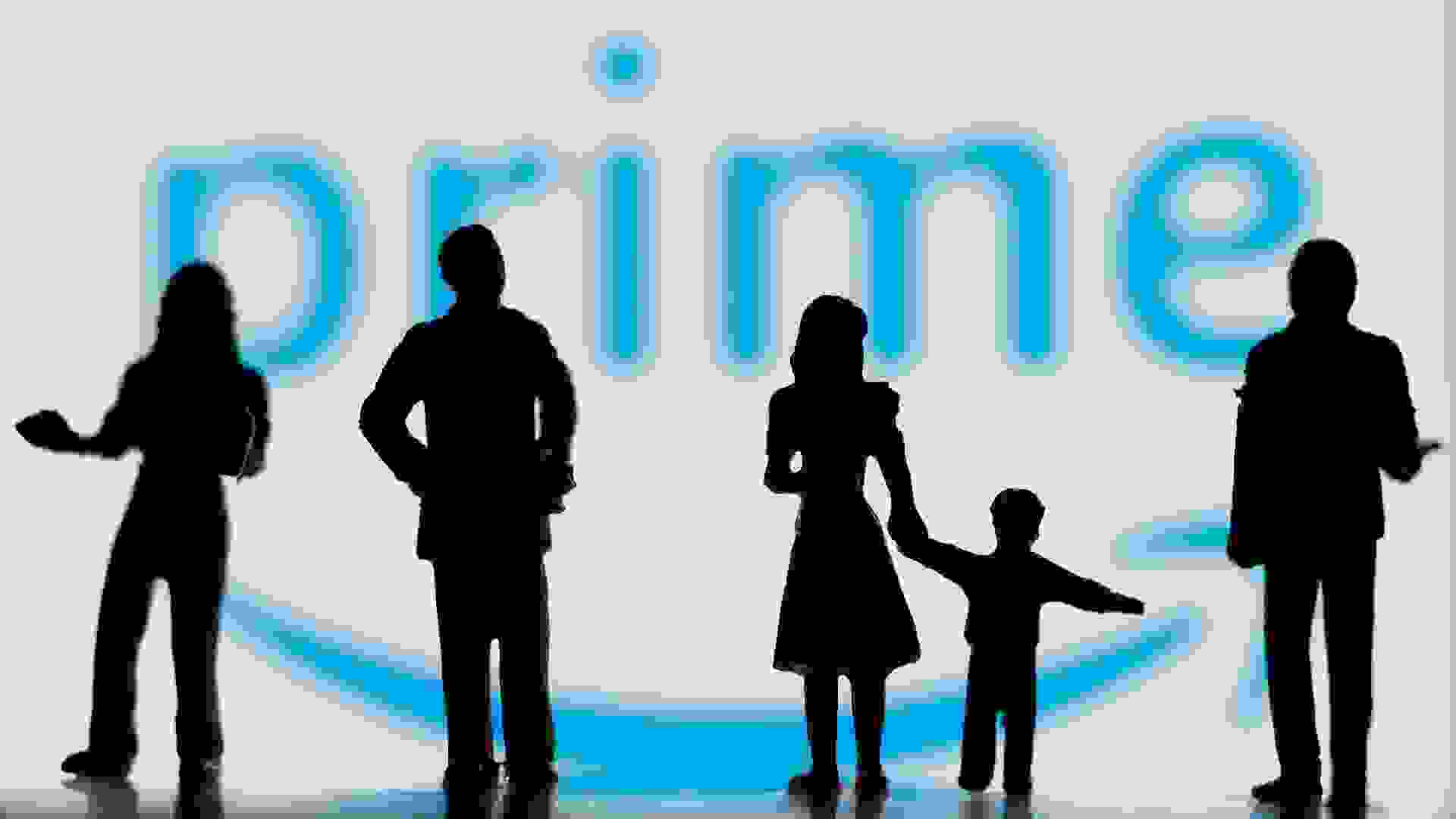 If you're planning to shop on Amazon Prime Day, you can earn $10 by participating in Amazon's Stampcard promo from now until July 13. Live Updates: Financial Trends, Money News and MoreLearn: Amazon…
READ MORE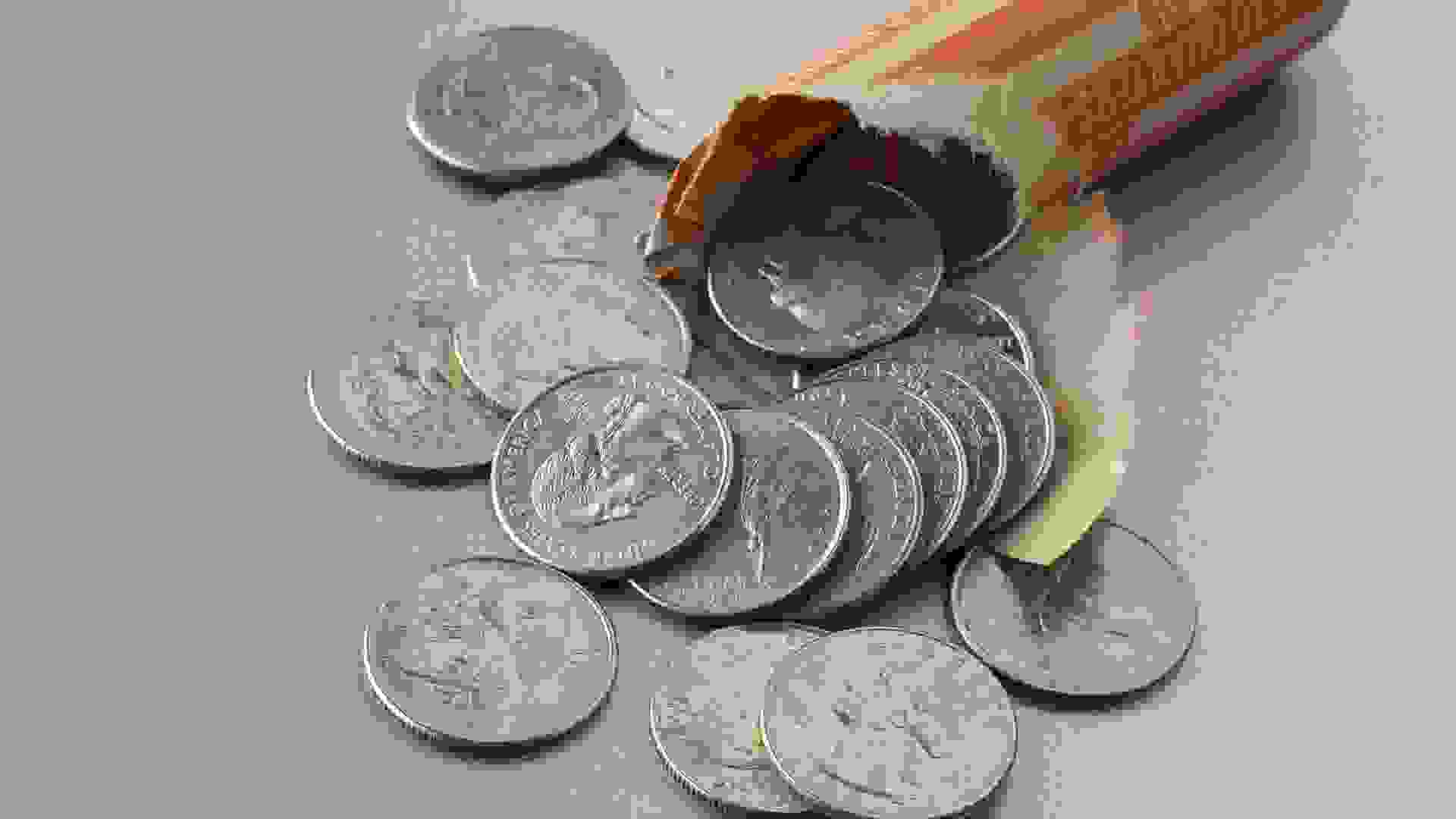 A single quarter could be worth more than $200 — and it has nothing to do with inflation. Learn: 5 Collector's Items Worth Selling for Extra CashExplore: 22 Side Gigs That Can Make You Richer Than a…
READ MORE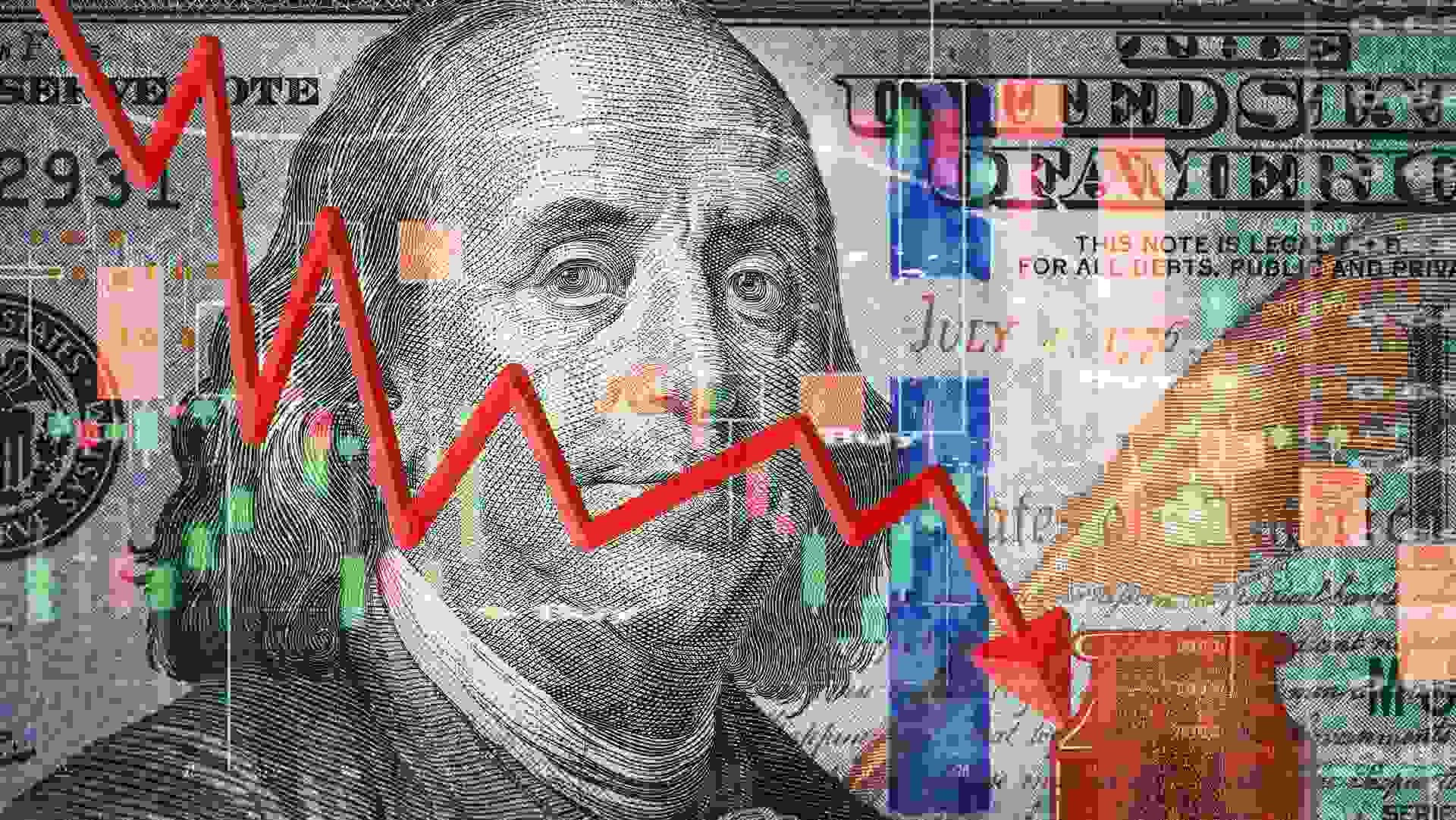 When it comes to the U.S. economy, an inverted yield curve is like the monster under the bed: It's always lurking, but it doesn't always come out. Recently it has, however, which could be an early…
READ MORE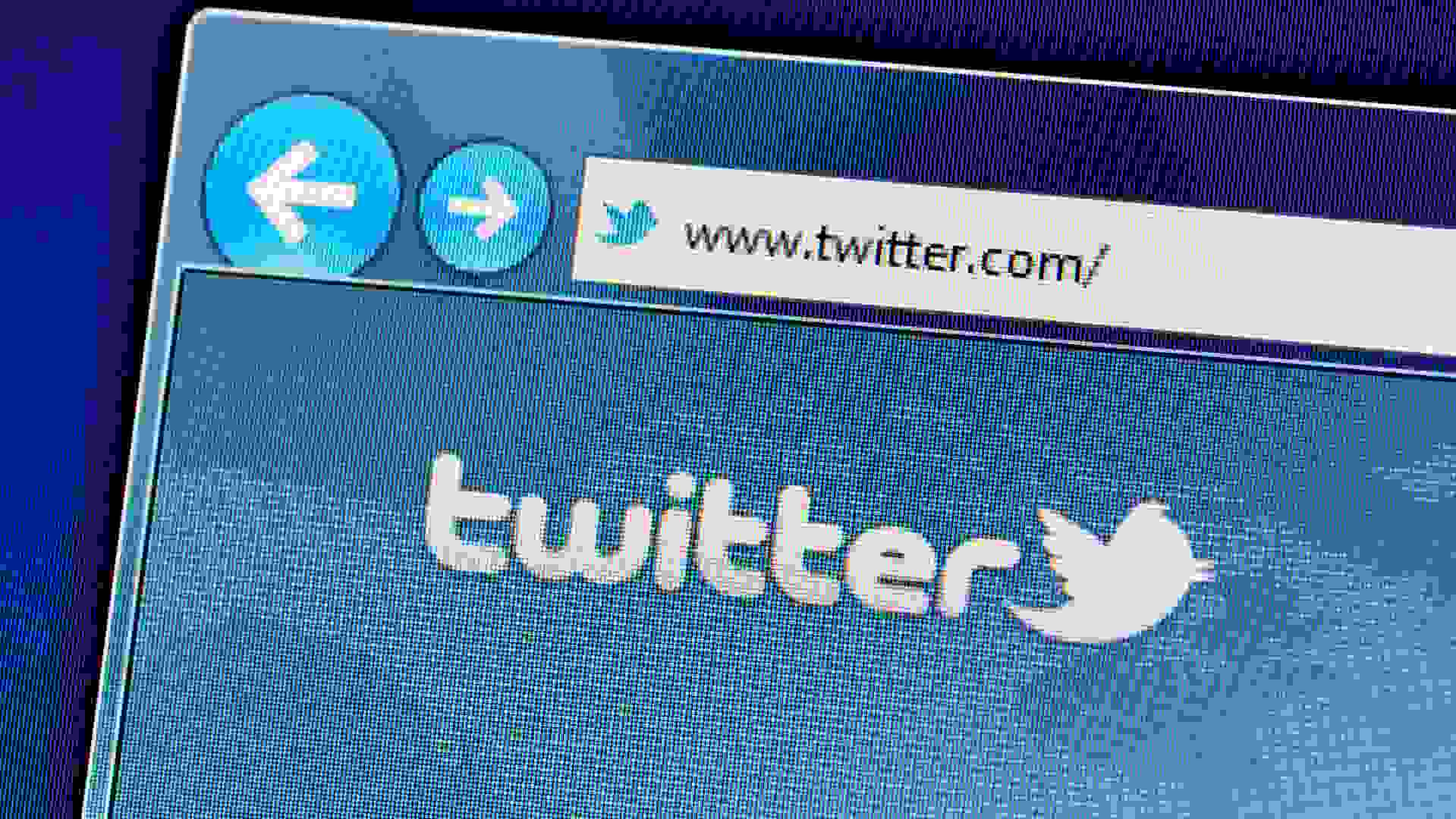 Twitter's board recommended unanimously that shareholders approve the $44 billion sale of the company to Tesla CEO Elon Musk, according to a June 21 Securities and Exchange Commission (SEC) filing….
READ MORE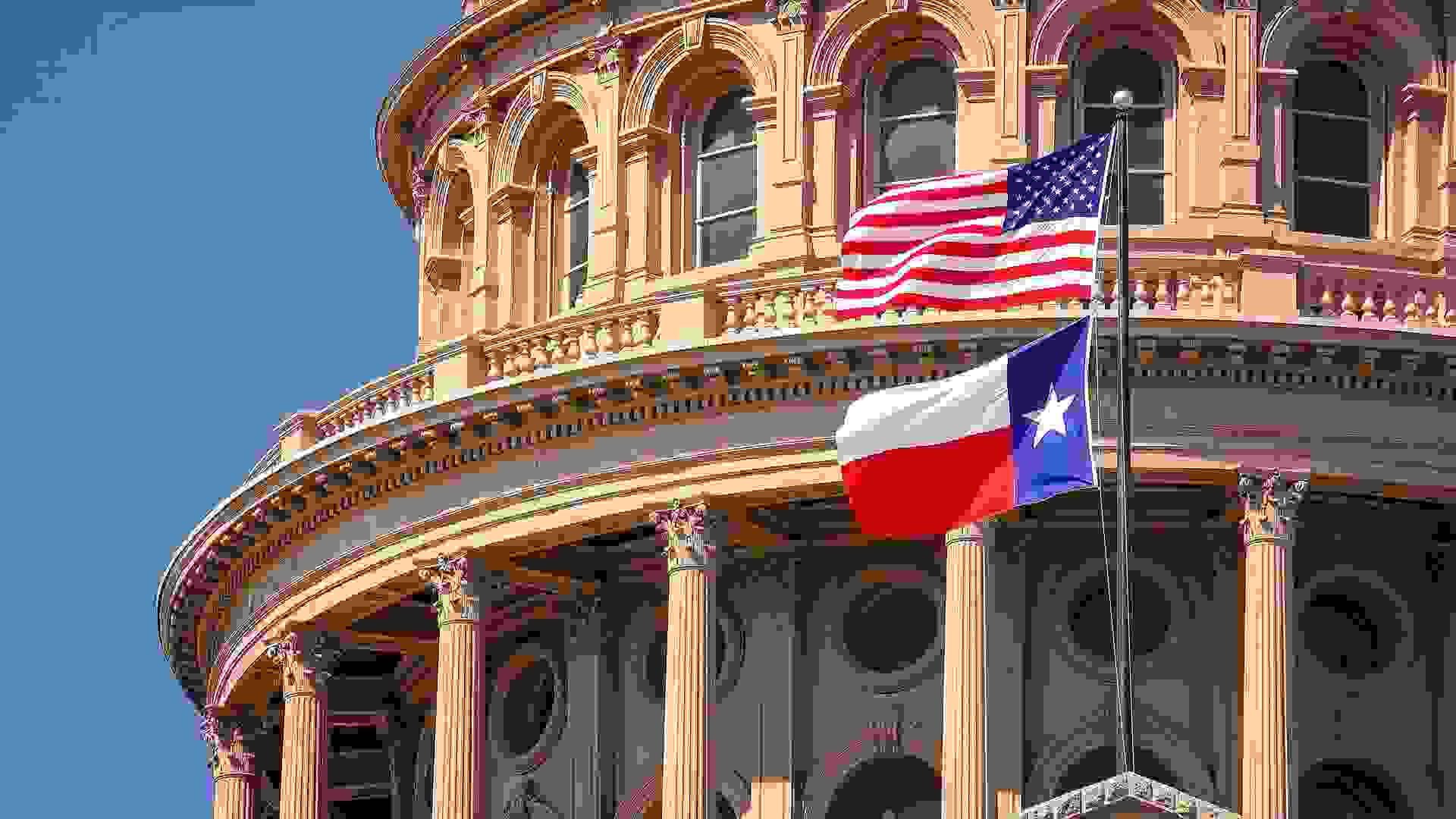 The swiftness with which the coronavirus pandemic wiped out the U.S. economy in early 2020 was breathtaking. Seemingly overnight, the U.S. unemployment rate shot up to an all-time record of 14.7% in…
READ MORE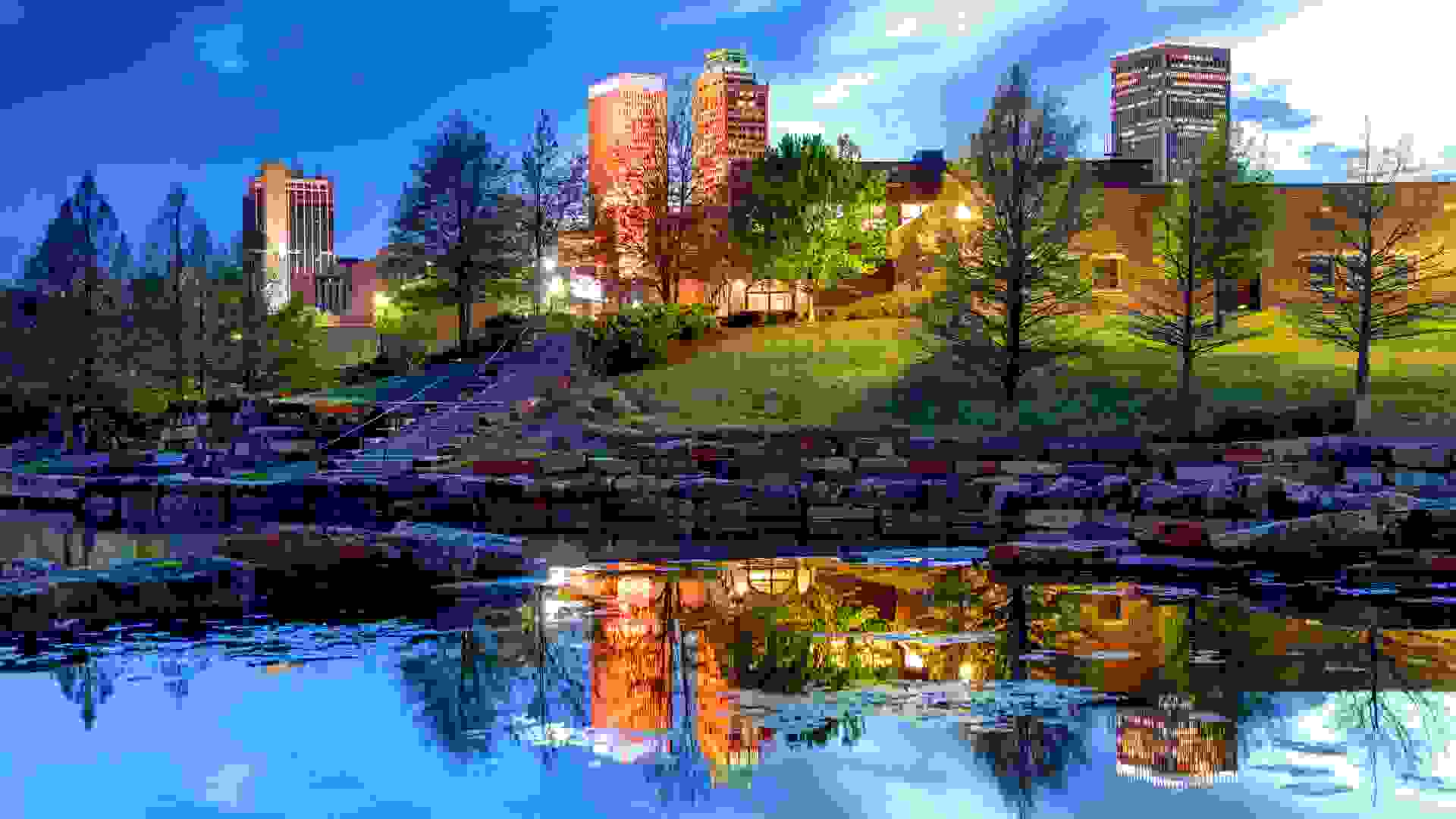 If you've joined the remote-work revolution, you might have the opportunity to move wherever you want for the first time in your career. If you're looking for a change of pace in a brand-new place,…
READ MORE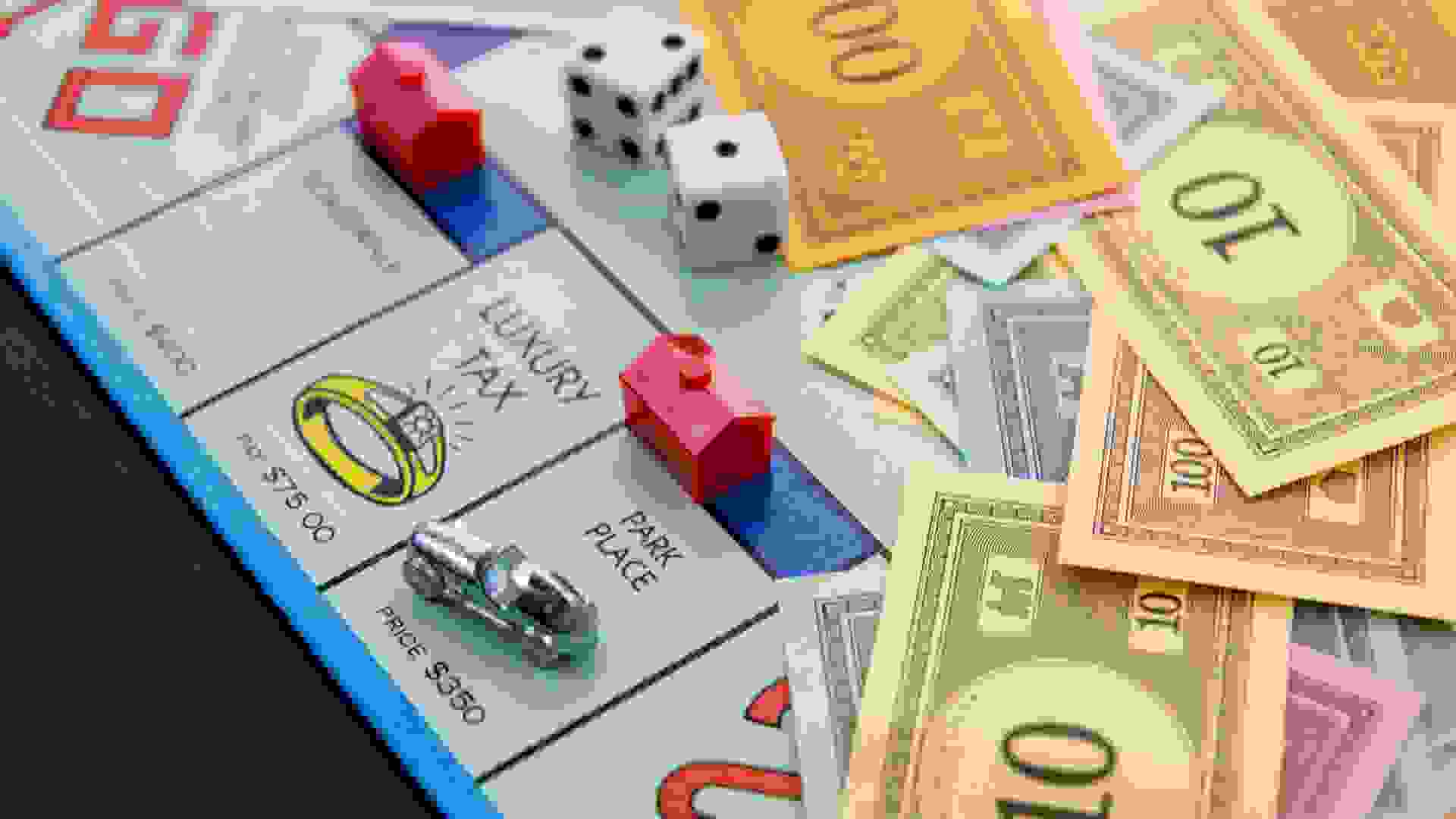 Varsity Tutors, Nerdy and Hasbro are partnering for Monopoly's Money Matters Financial Literacy Camp, a live week-long financial literacy summer camp themed around the classic economics-themed board…
READ MORE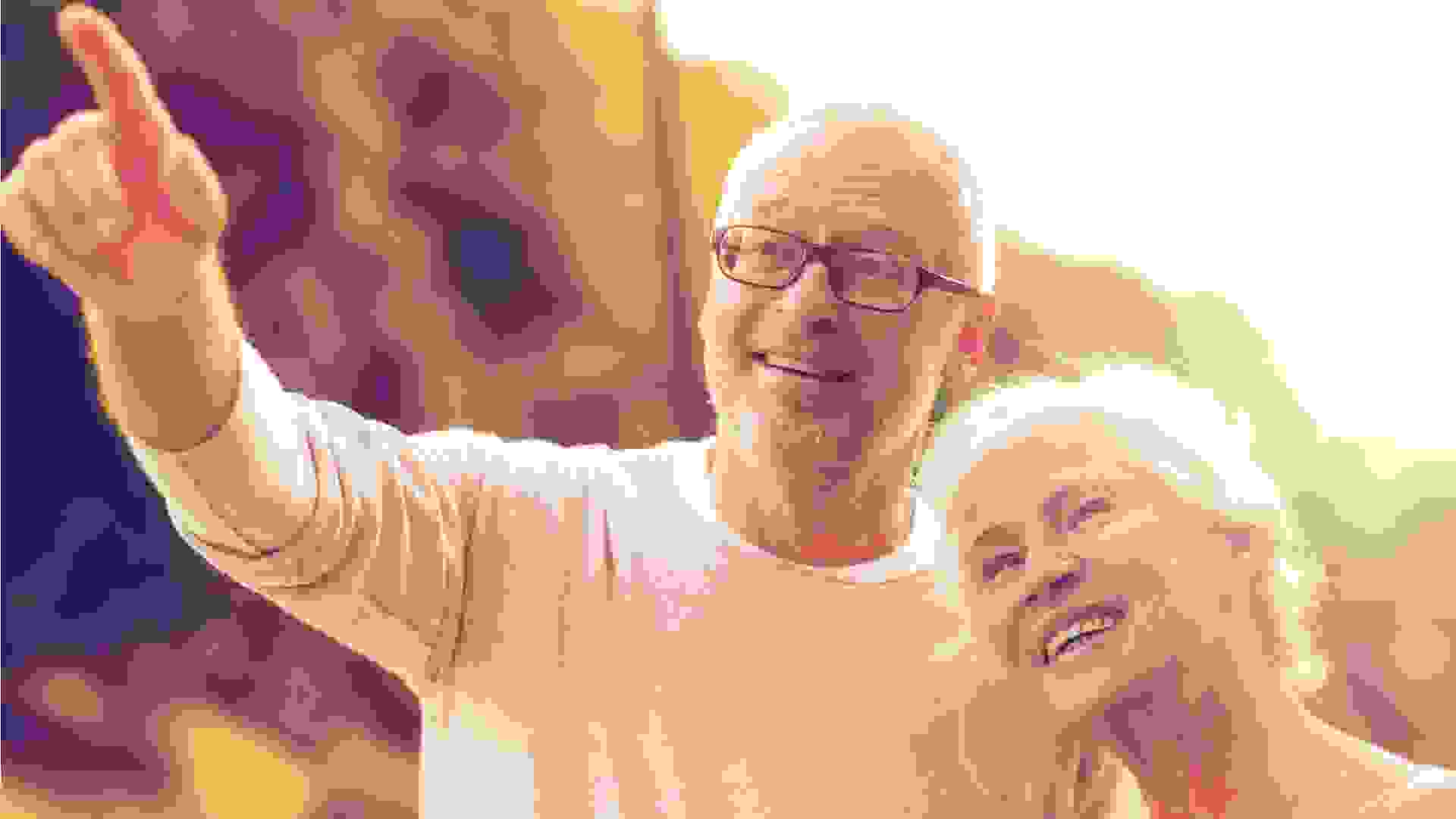 Ask any five financial experts how much money you should have saved for retirement by a certain age and you're likely to get five different answers. The one thing most agree on overall, though, is…
READ MORE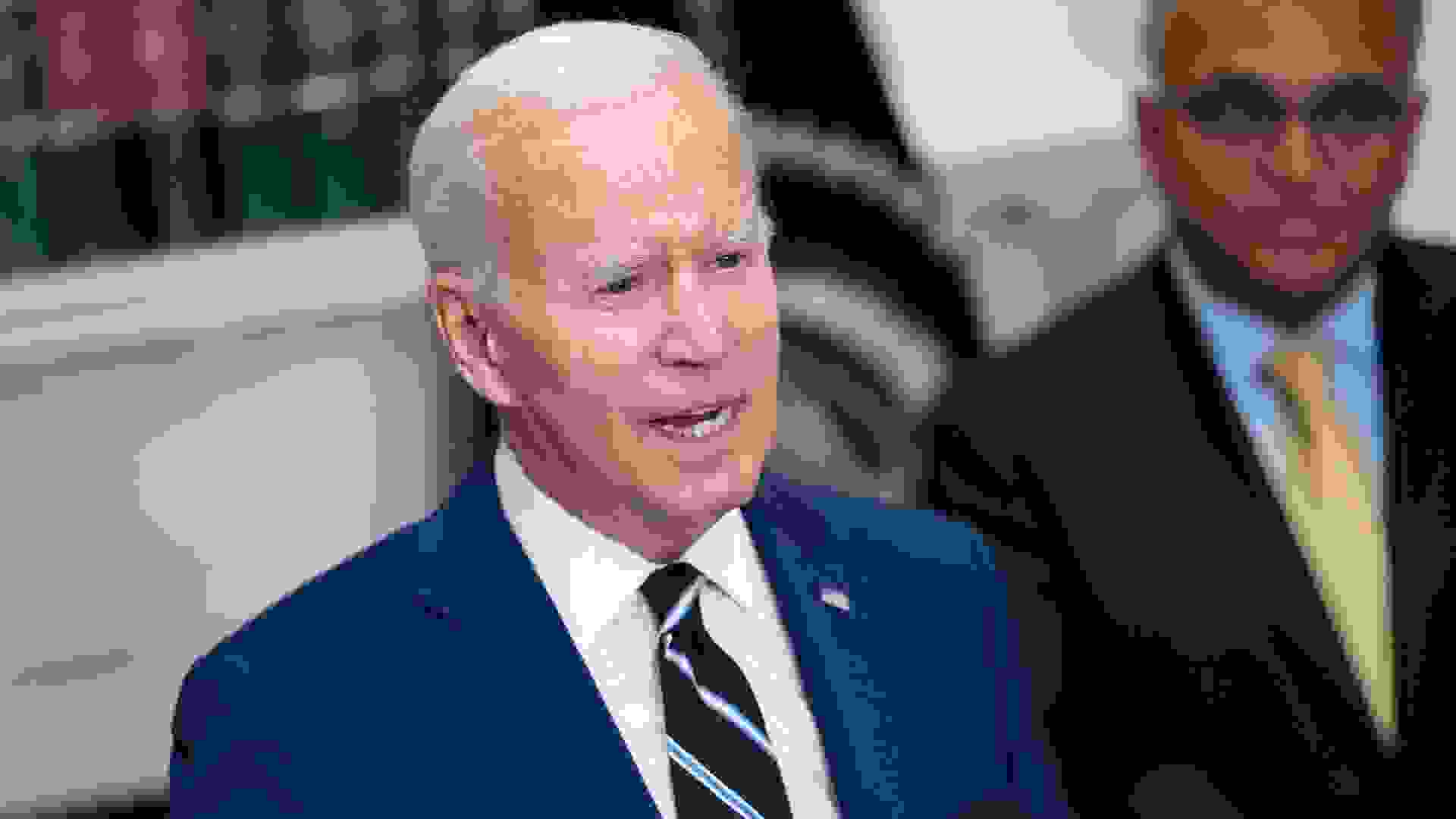 President Joe Biden is calling on Congress to suspend the federal gas tax for three months, to provide direct relief to American consumers who have been hit with what he calls "Putin's Price Hike."…
READ MORE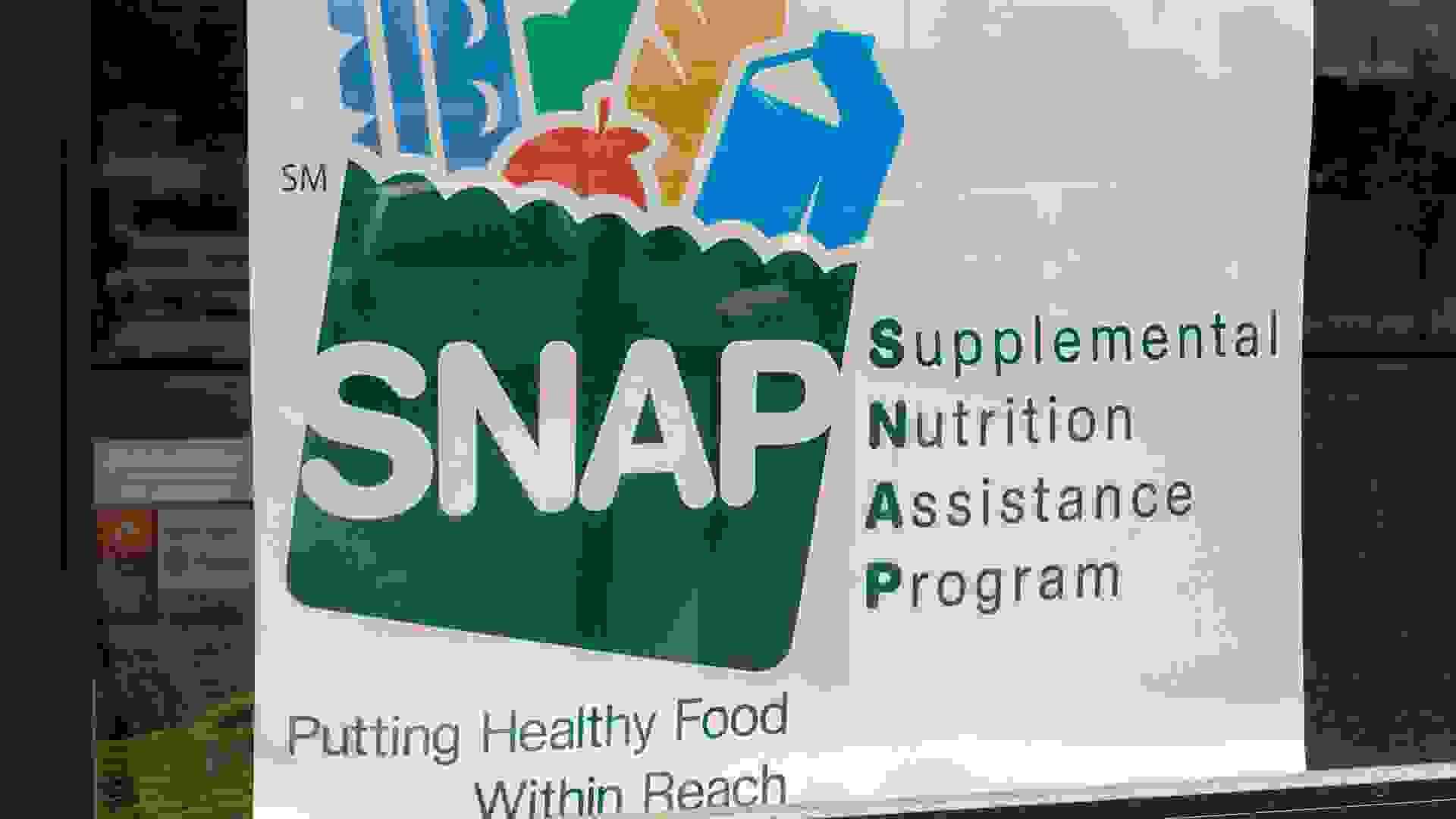 Formerly known as food stamps, SNAP provides food-purchasing assistance to low-income households and is administered by the Department of Social Services (DSS) in South Carolina. SNAP recipients…
READ MORE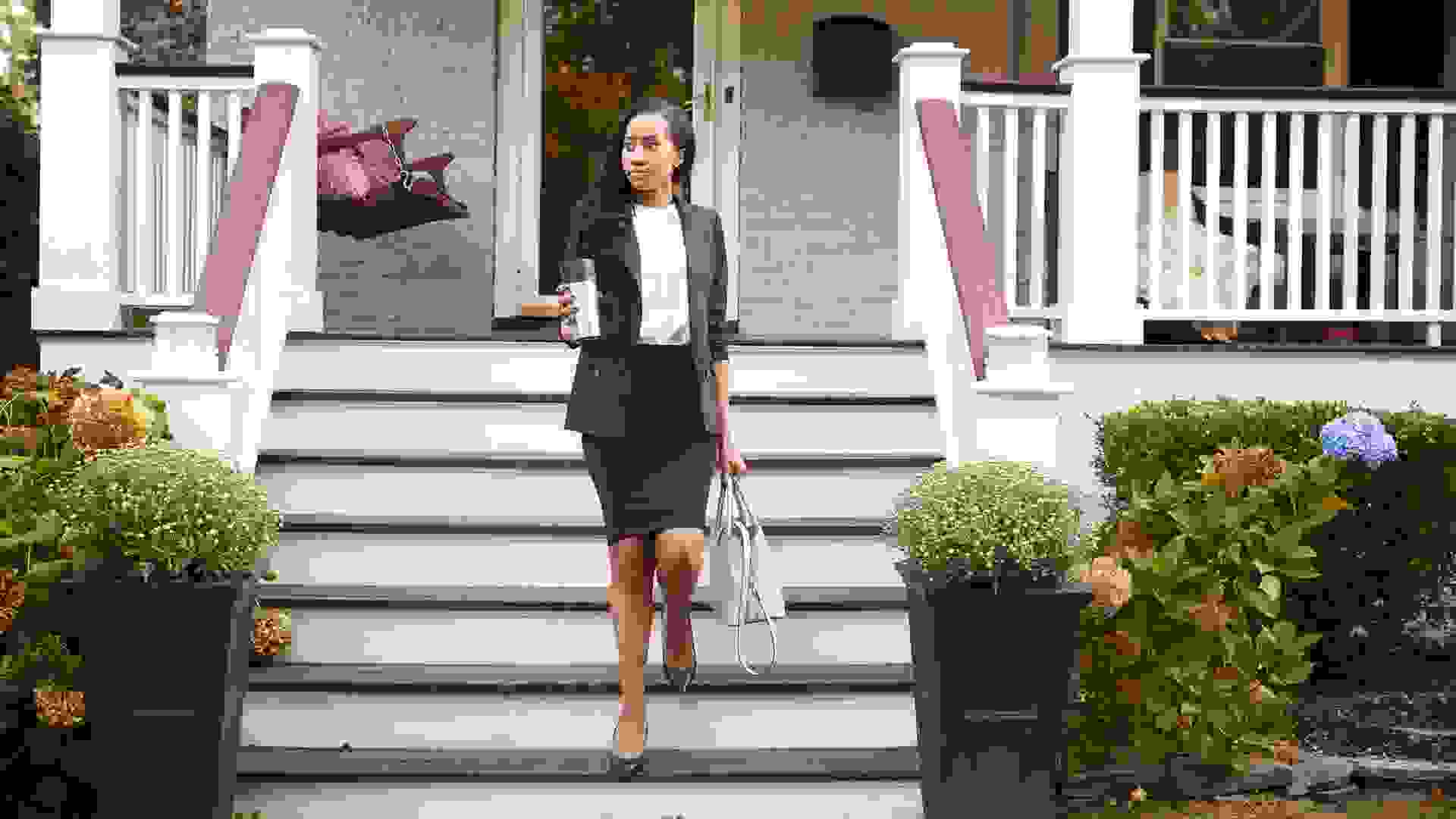 With mortgage rates on the rise, more Americans are opting for adjustable-rate mortgages over 30-year, fixed-rate loans as a way of saving money in a period of high inflation. But the strategy could…
READ MORE
Mortgage rates have been climbing following the U.S. Federal Reserve raising the prime rate by one-quarter of a point in mid-March 2022. According to Bankrate's latest survey of mortgage lenders,…
READ MORE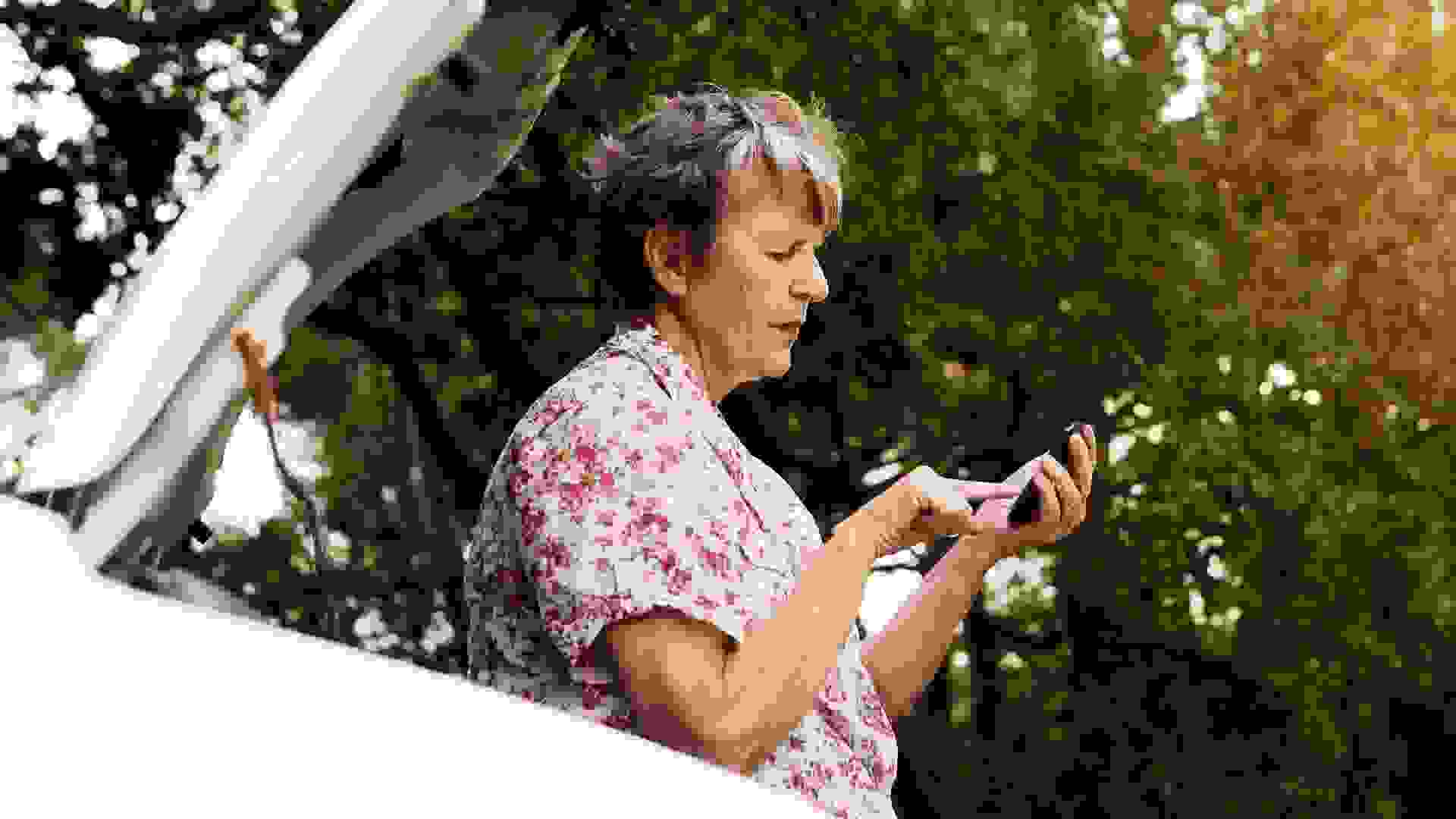 It never ends. Wherever there are people, there are people trying to scam them out of their personal information and their money, and the scammers' strategies change all the time. See: 22 Side Gigs…
READ MORE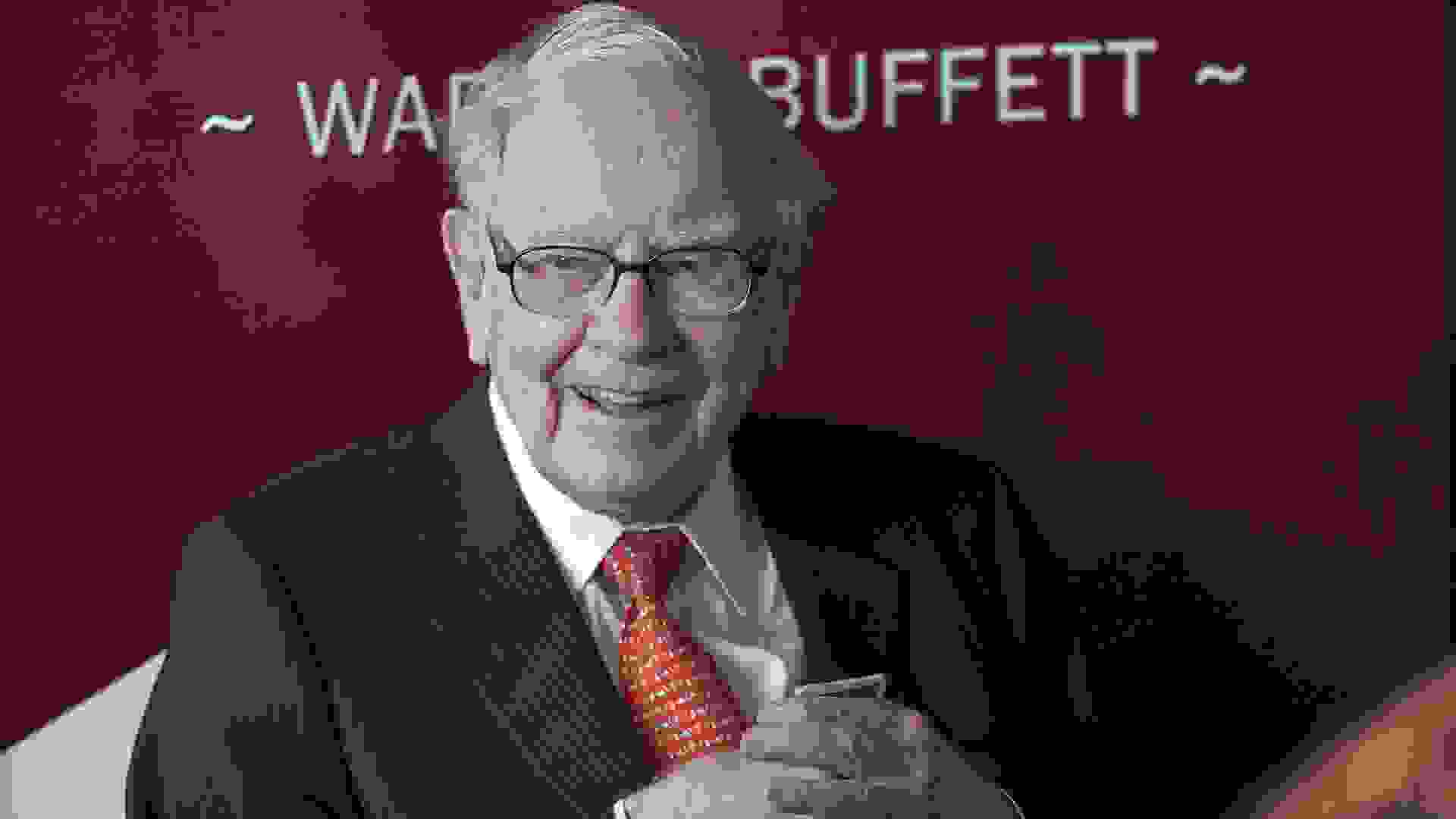 Ranking at No. 5 on Forbes 2022 Billionaires' List, investor Warren Buffett, widely known as "The Oracle of Omaha," is worth $93.4 billion in 2022. See: 11 Ways Warren Buffett Lives FrugallyFind: How…
READ MORE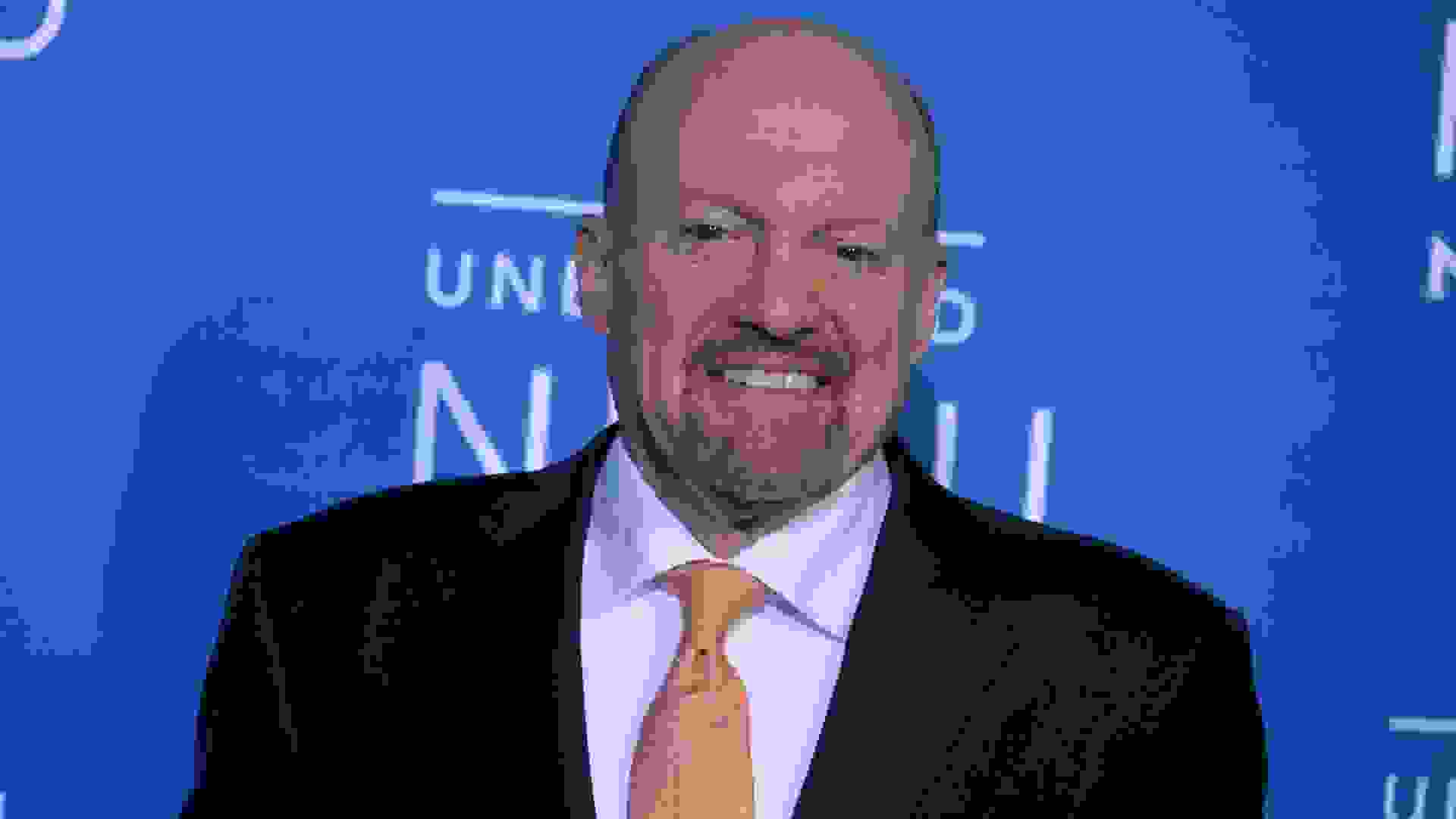 Jim Cramer, 67, is an American TV personality, journalist, author and former hedge fund manager who is known for hosting "Mad Money" on CNBC and for co-founding the website The Street. Cramer, who is…
READ MORE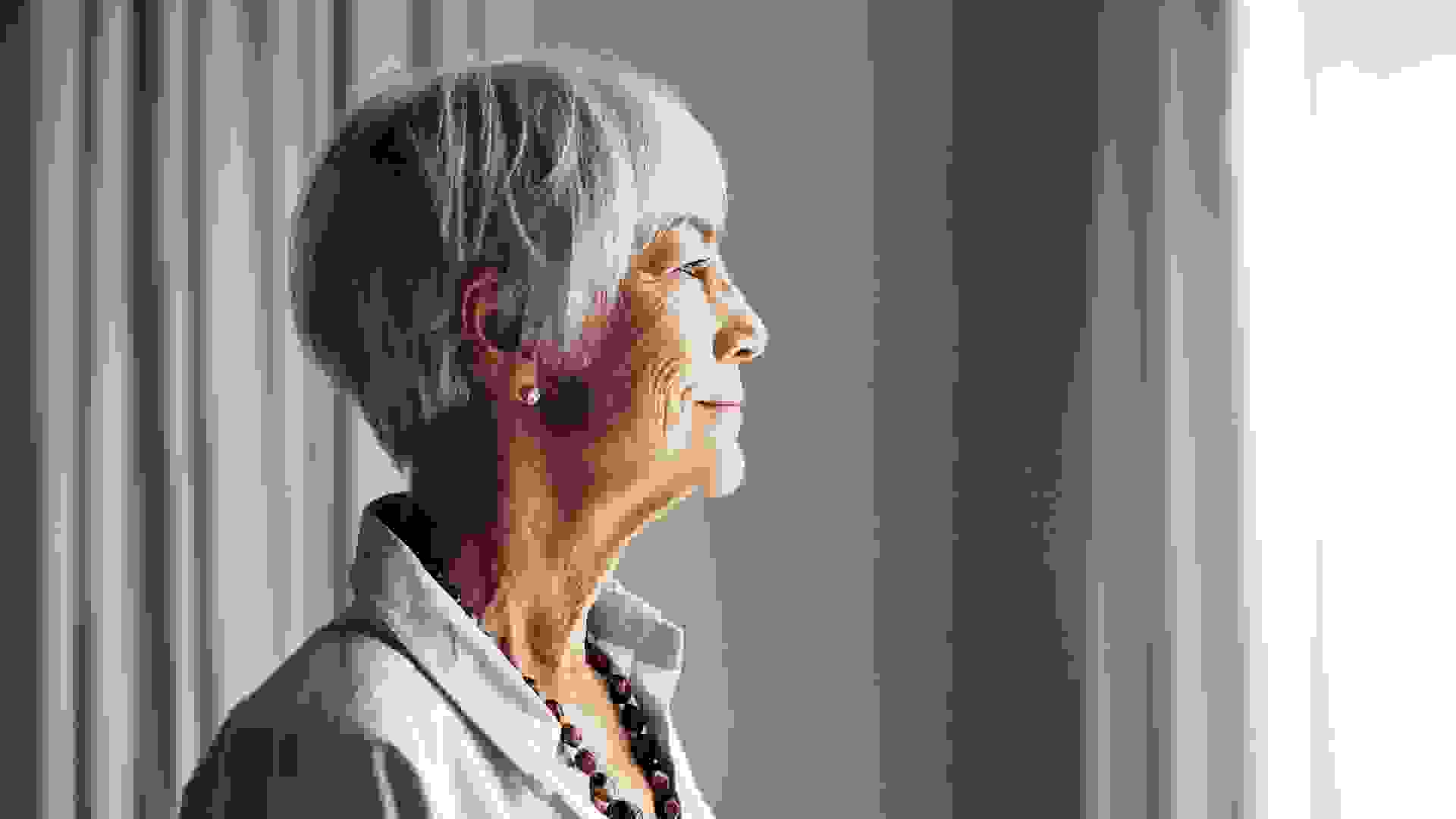 When a worker files for Social Security benefits, their spouse may also qualify for benefits even if they never worked. The Social Security spousal benefit is paid out monthly to the spouse of a…
READ MORE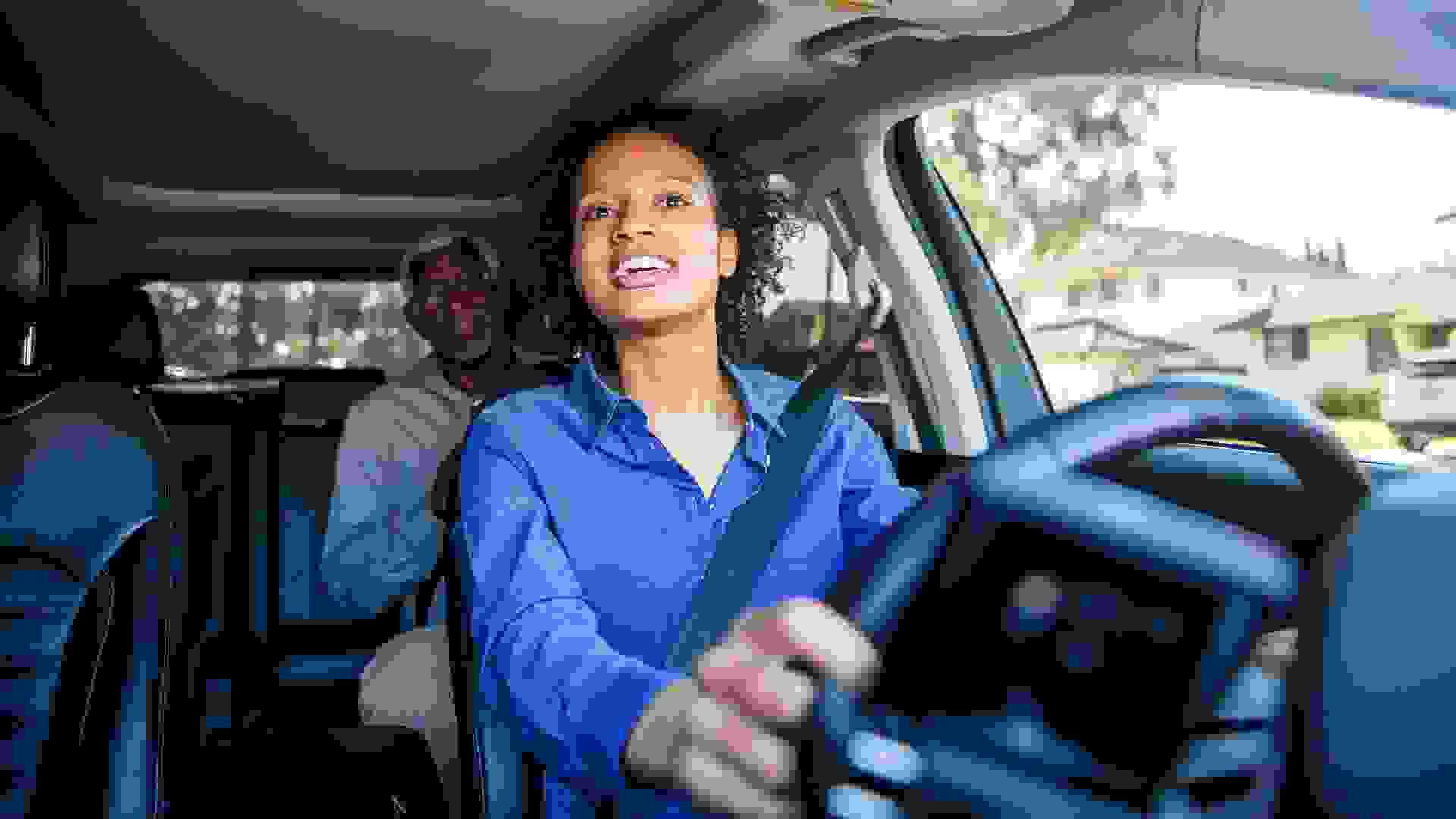 When the coronavirus pandemic hit, Uber discontinued its shared ride service, Uber Pool, making discounted shared rides with strangers out of the question. On Tuesday, the ride-hailing giant…
READ MORE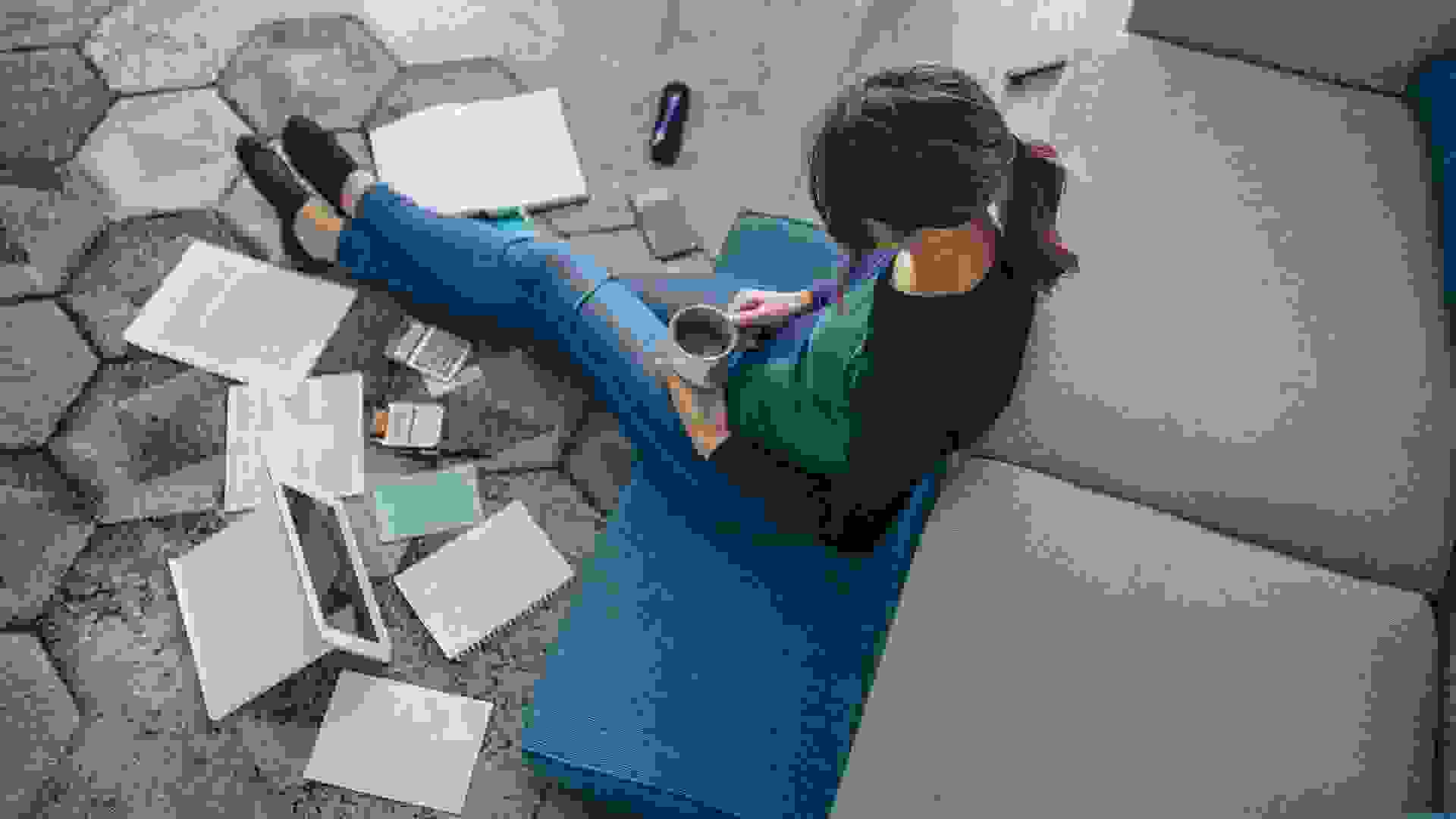 The Fed recently raised rates more than it has in 28 years, jumping the prime rate up by 0.75% at the Federal Open Market Committee meeting on June 15. It's the third of many interest rate hikes…
READ MORE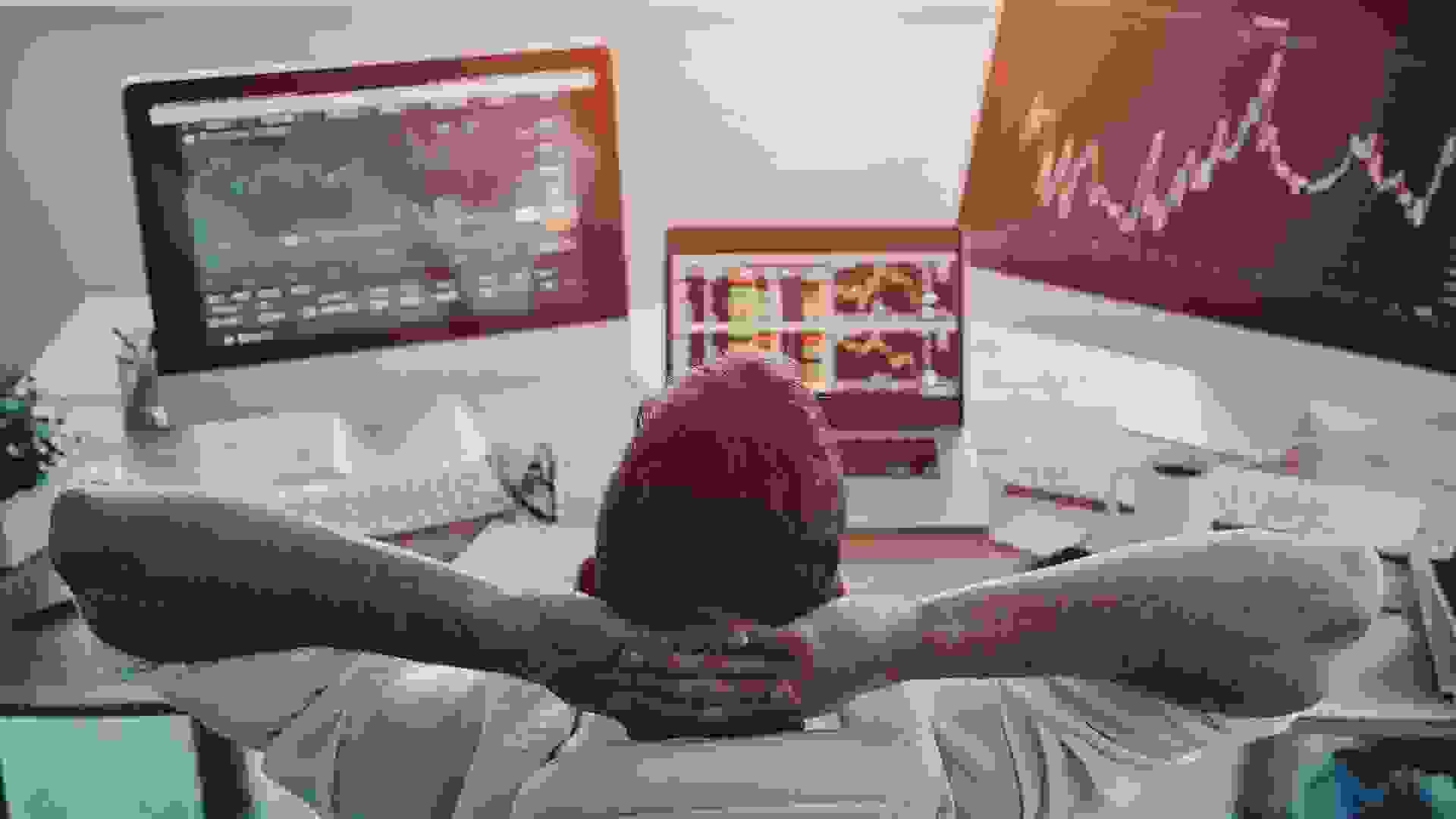 As summer begins with a bear market and the possibility of a recession looms, investors are wondering which stocks to place their bets on. While the analyst community expects volatility to continue in…
READ MORE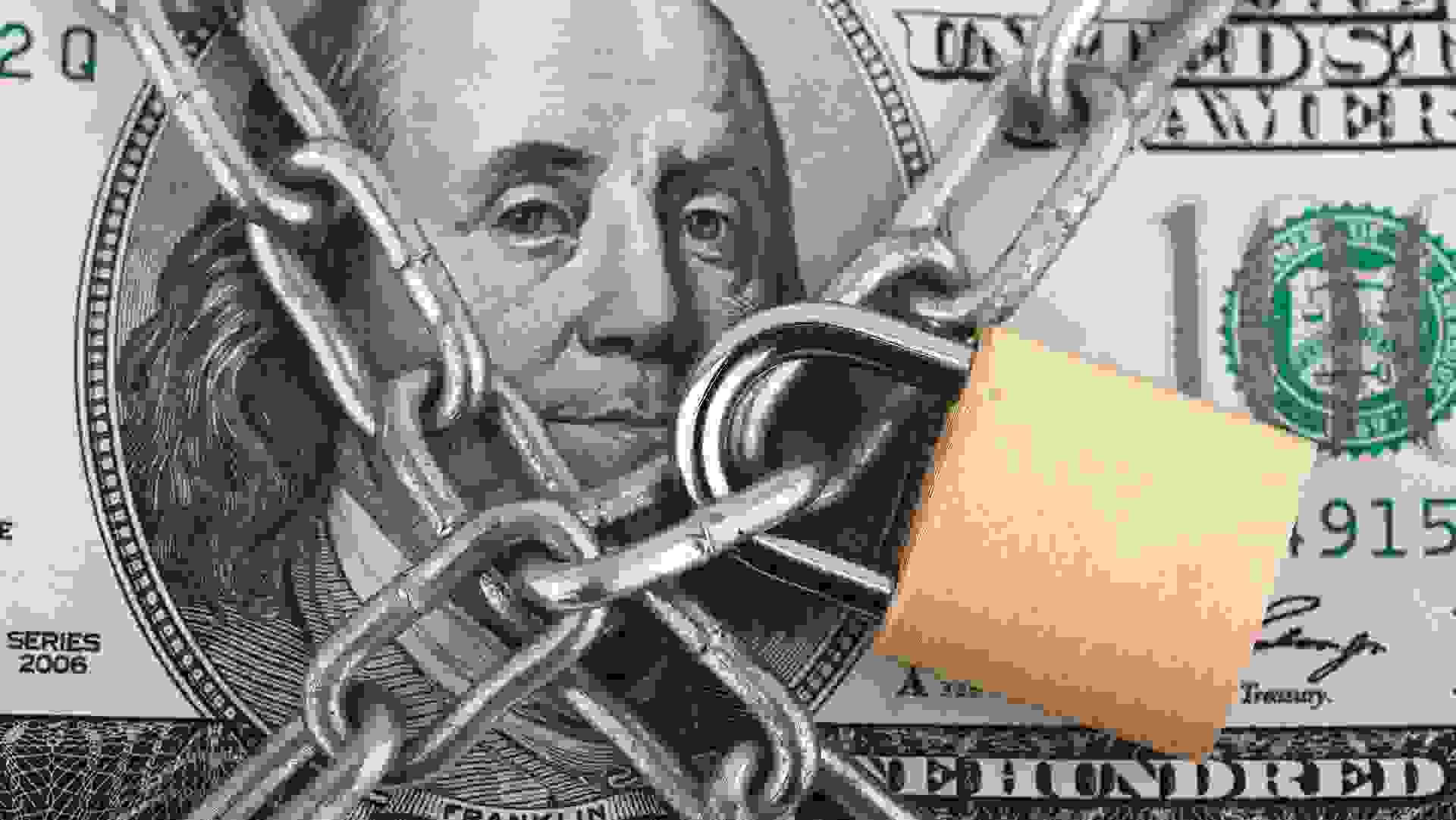 Investors should always expect some turbulence when it comes to navigating their assets through tough economic times. See: How To Convert Your Savings and Investments Into a Steady Stream of…
READ MORE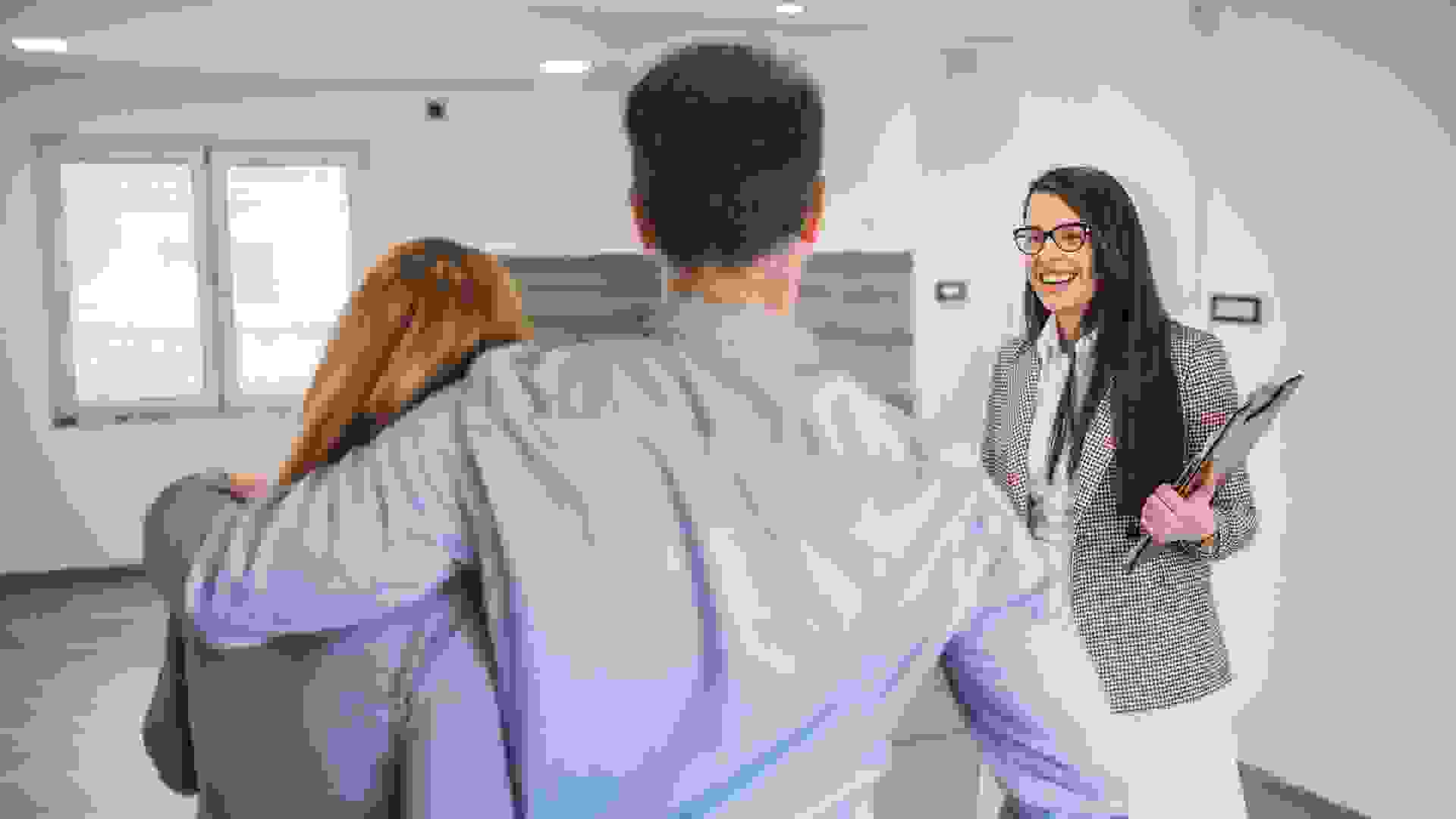 In recent months, some experts have said that the real estate market could be "heading back to sanity" in the summer of 2022. Meanwhile, one report from Moody's Analytics showed that housing prices…
READ MORE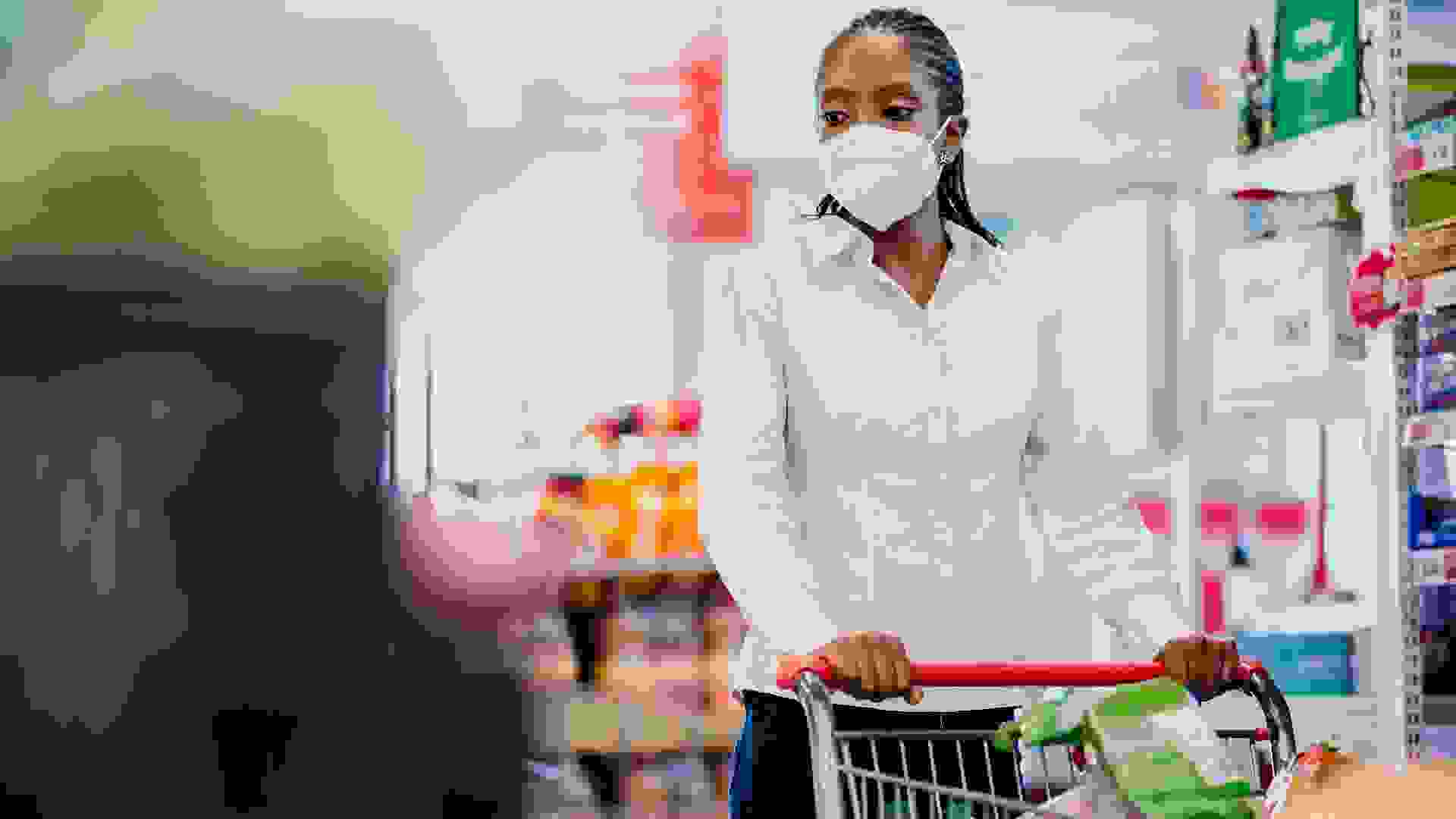 SNAP, formerly known as food stamps, is the largest federal assistance program, providing food-purchasing assistance to low-income households. While it's overseen by the U.S. Department of…
READ MORE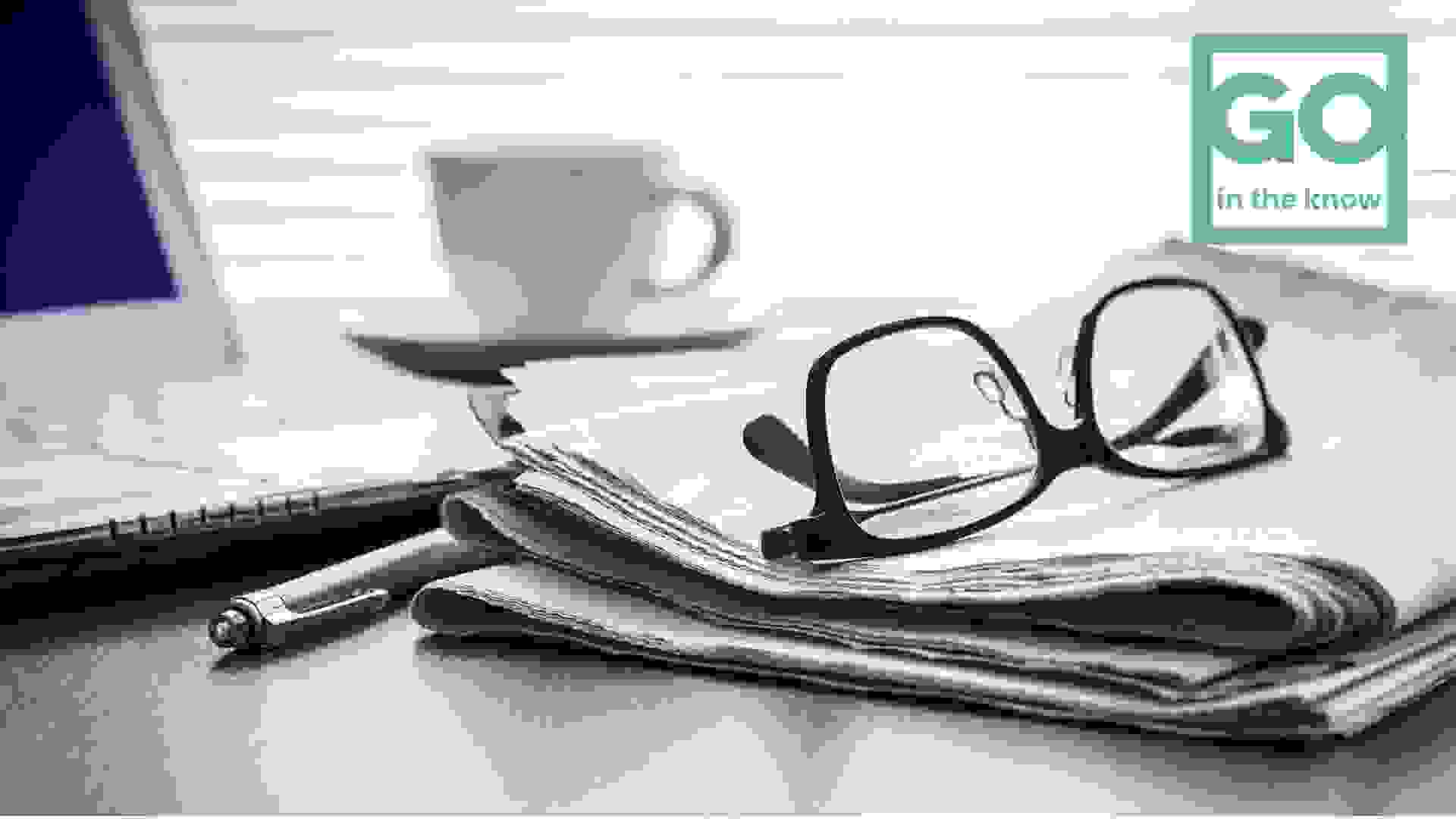 Summertime is officially here, and we are gearing up for what's likely to be a very busy few months of big financial stories. One day at a time, though. The Big Lead: Biden To Decide on Gas Tax,…
READ MORE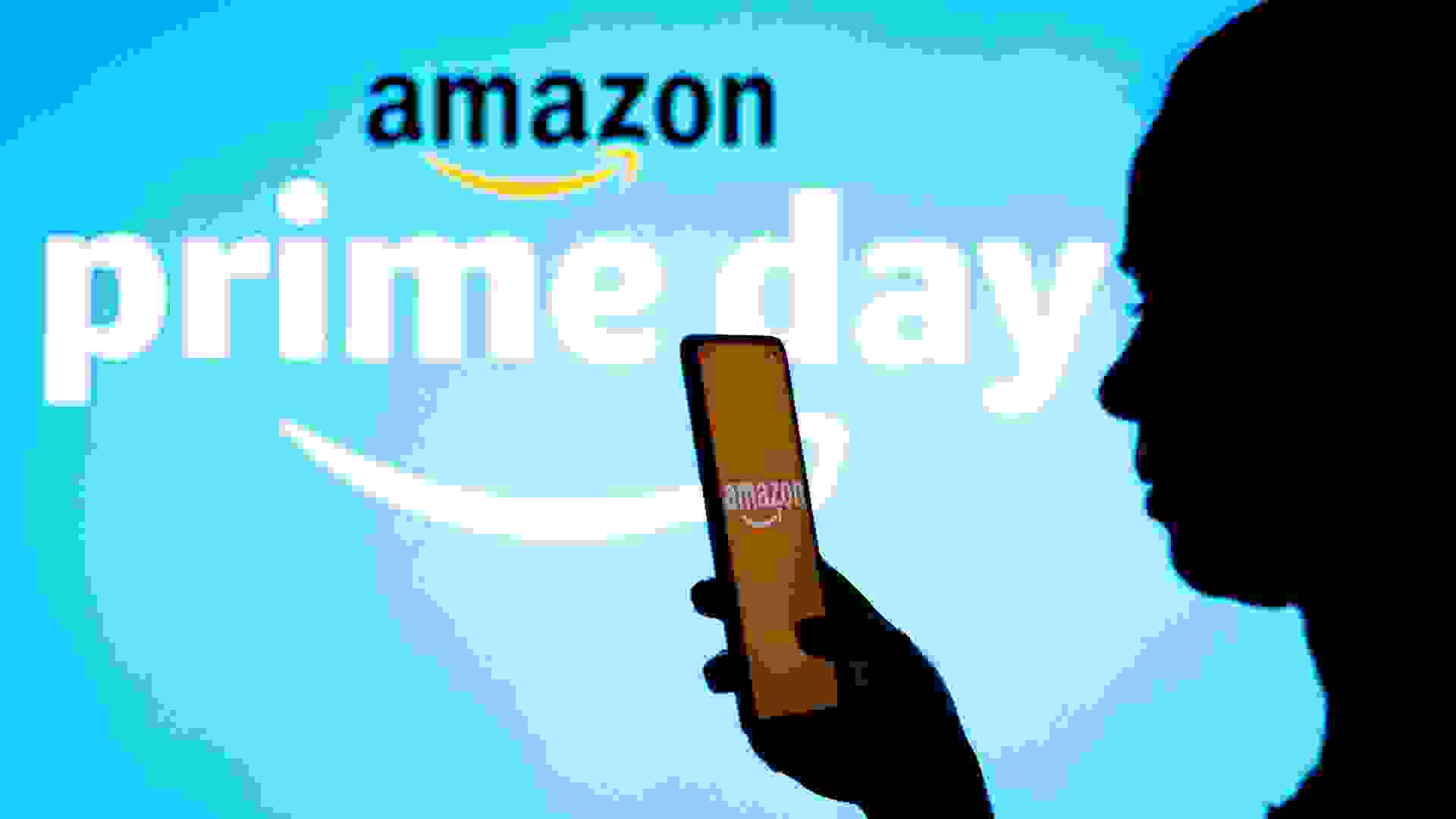 The last time Amazon Prime Day took place during an economy of 8% inflation was, well, never. Inflation hasn't been this high since 1981, when "Amazon" meant a river in South America and Jeff Bezos…
READ MORE
With inflation at a 41-year-high, a market that has entered bear territory, fears of a looming recession and a tech sector that is taking a beating, the road ahead for investors is tricky. Some…
READ MORE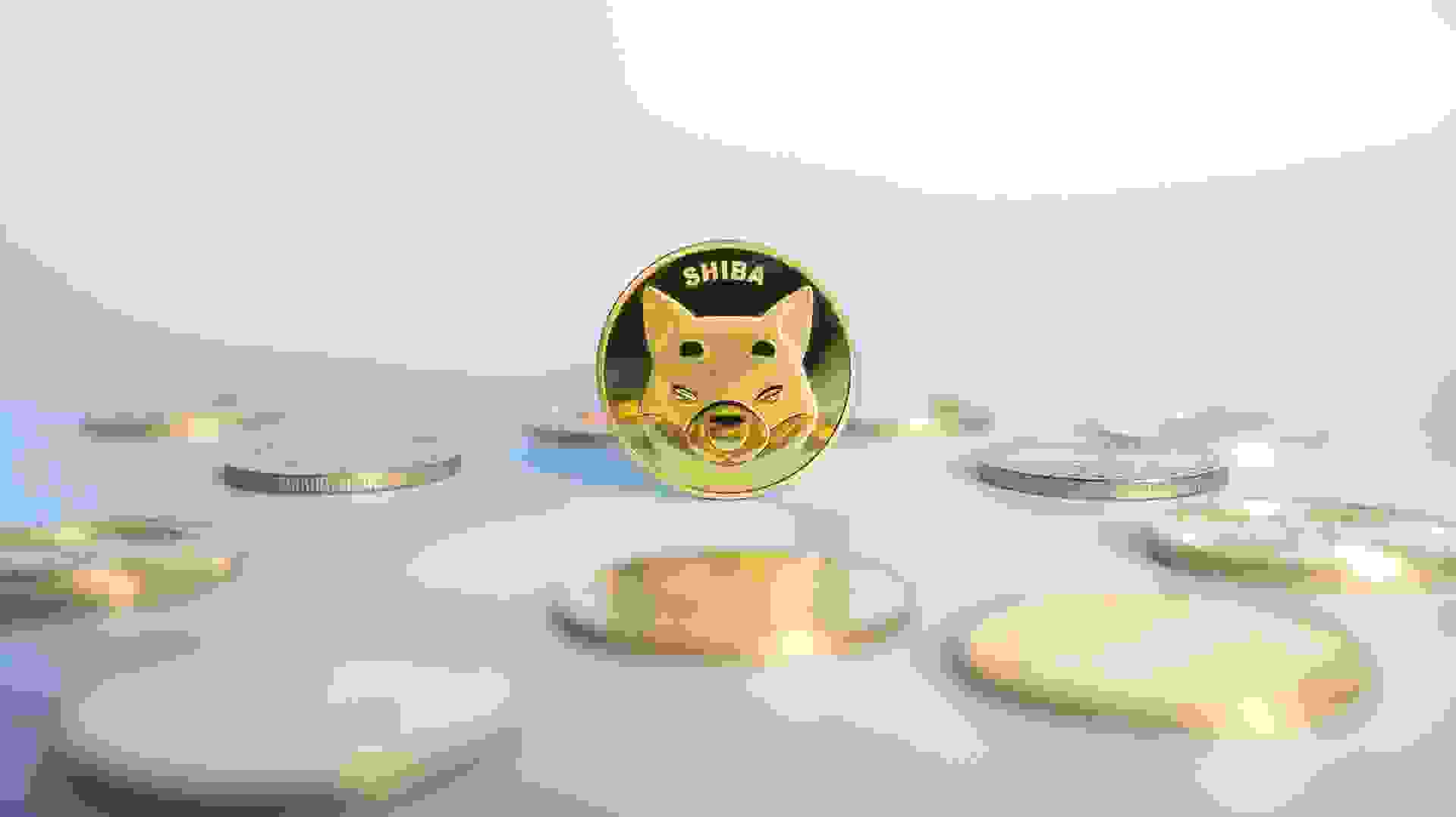 Shiba inu might have seen a faltering in its price recently, but it has managed to attract investors. Discover if shiba inu crypto is worth investing.
READ MORE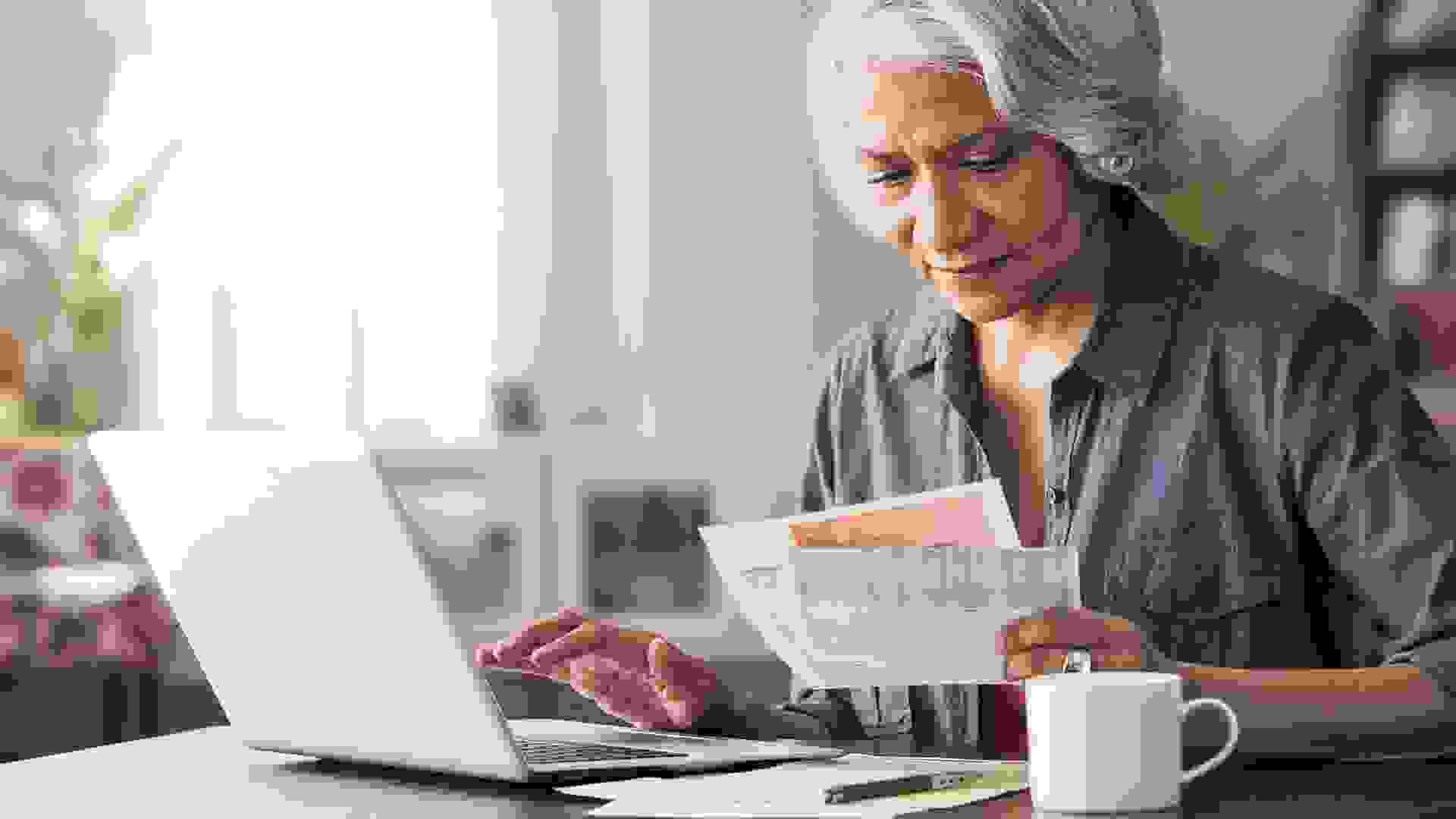 In April, the Consumer Price Index for All Urban Consumers (CPI-U) rose 0.3% and the all items index increased 8.3% over the last 12 months. Rising inflation has pushed the Social Security…
READ MORE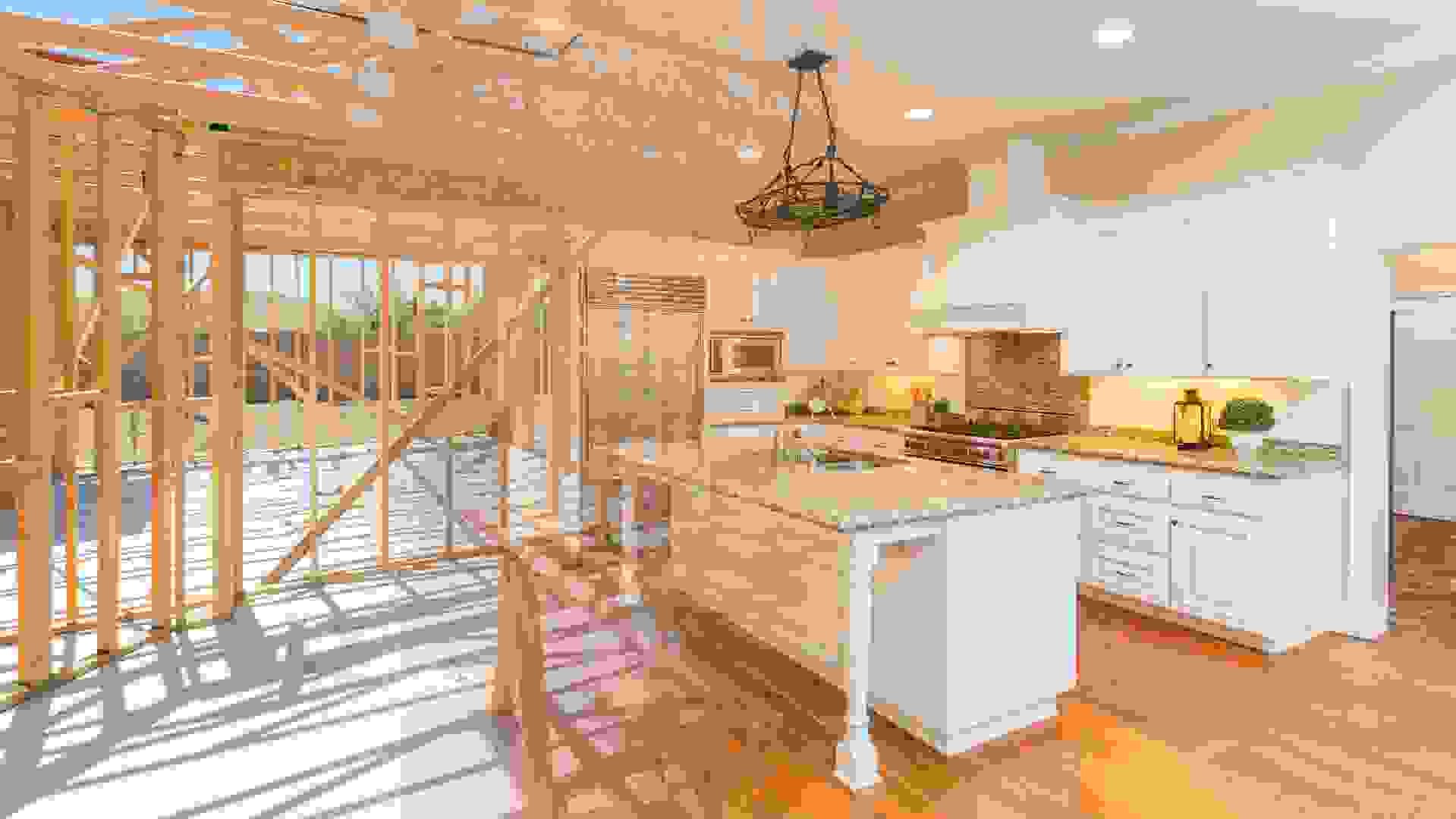 With inflation at a 41-year-high in May and interest and mortgage rates rising, buying a home is getting more expensive for many Americans. And now, renovating one is also proving costlier, especially…
READ MORE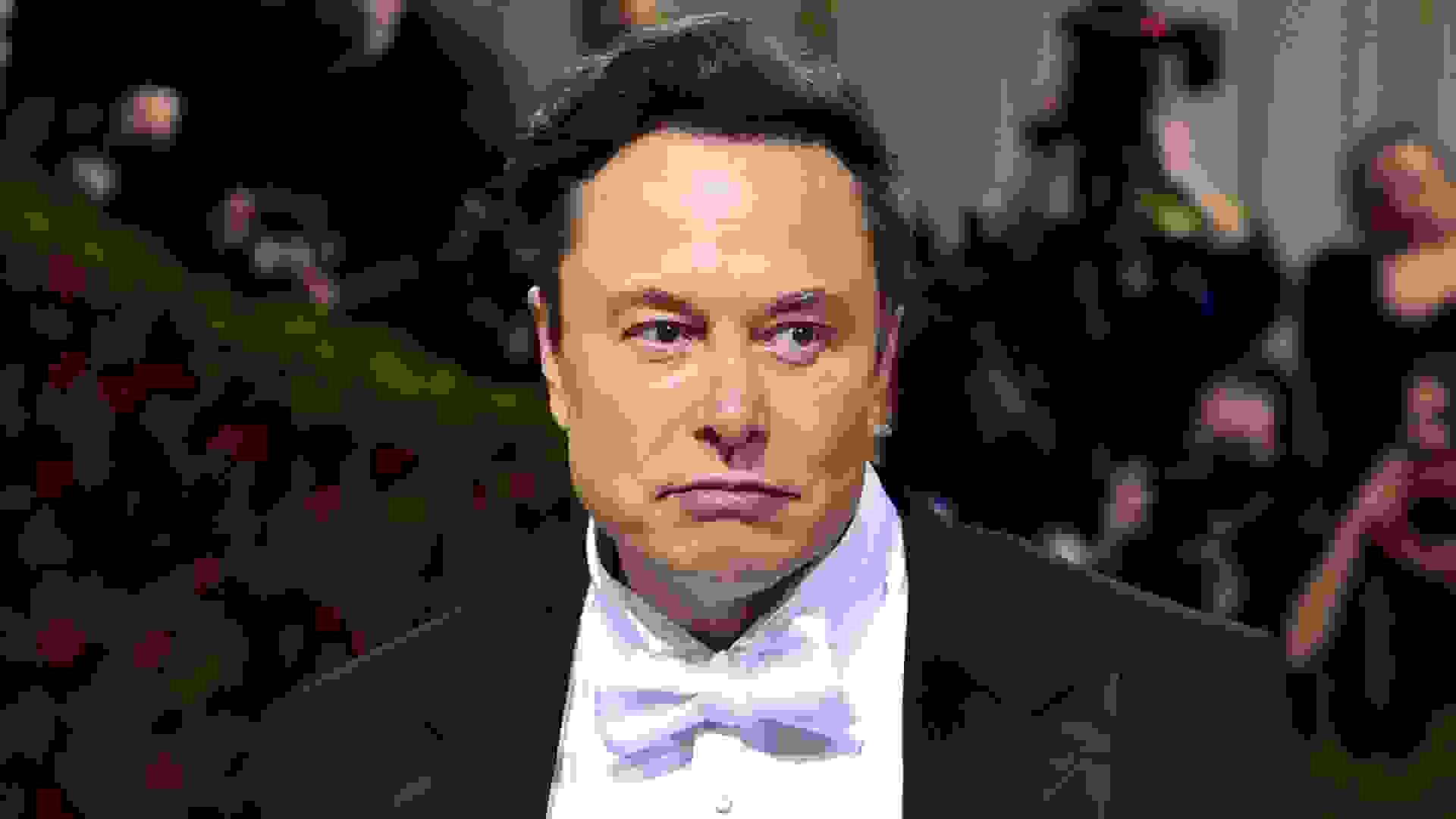 Elon Musk has clarified how many employees at Tesla will be losing their jobs, following comments he made earlier this month about staff reduction. Speaking at the Qatar Economic Forum on June 21,…
READ MORE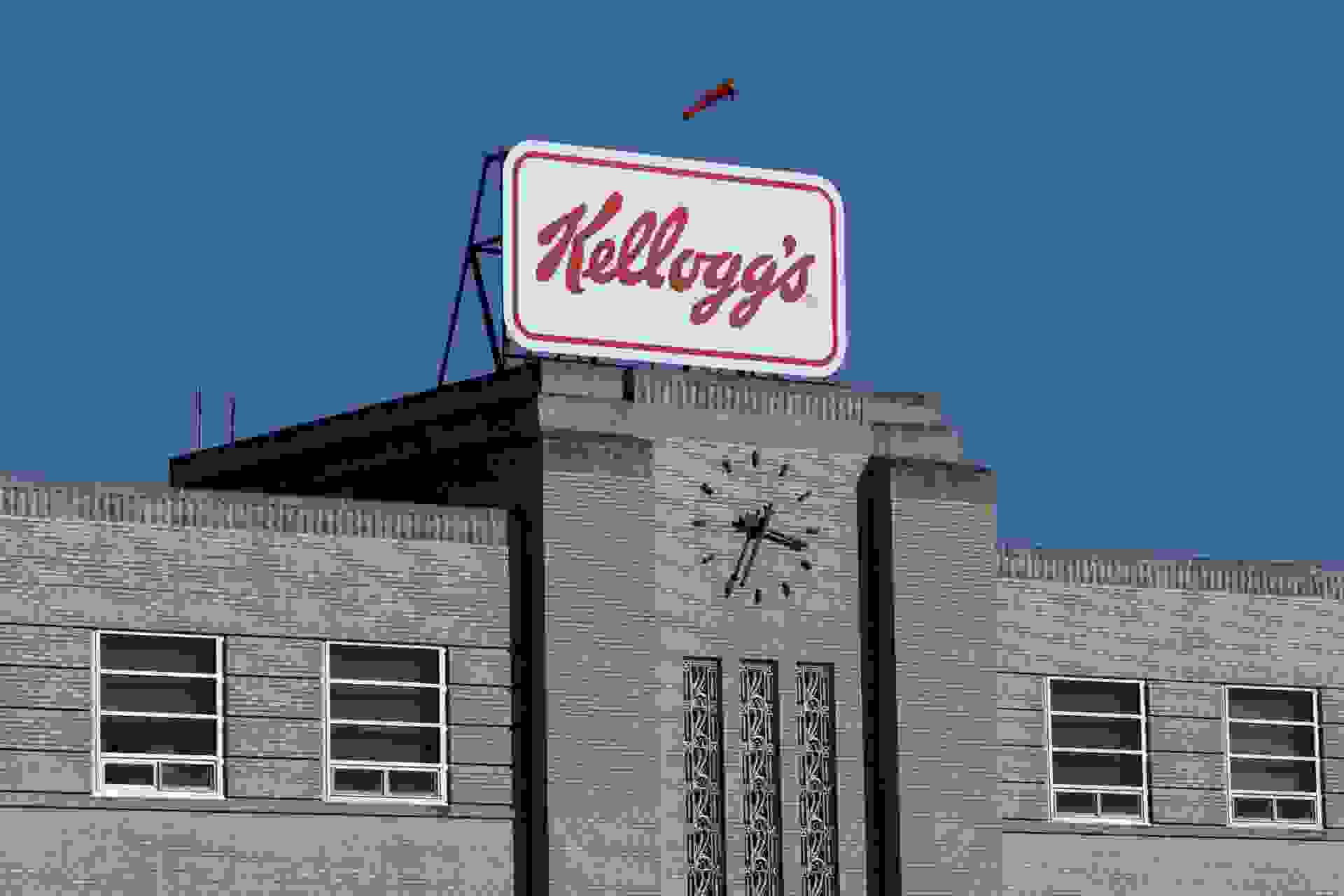 Kellogg Company announced on June 21 that its Board of Directors has approved a plan to separate its North American cereal and plant-based foods businesses into three spin-offs, to be "better…
READ MORE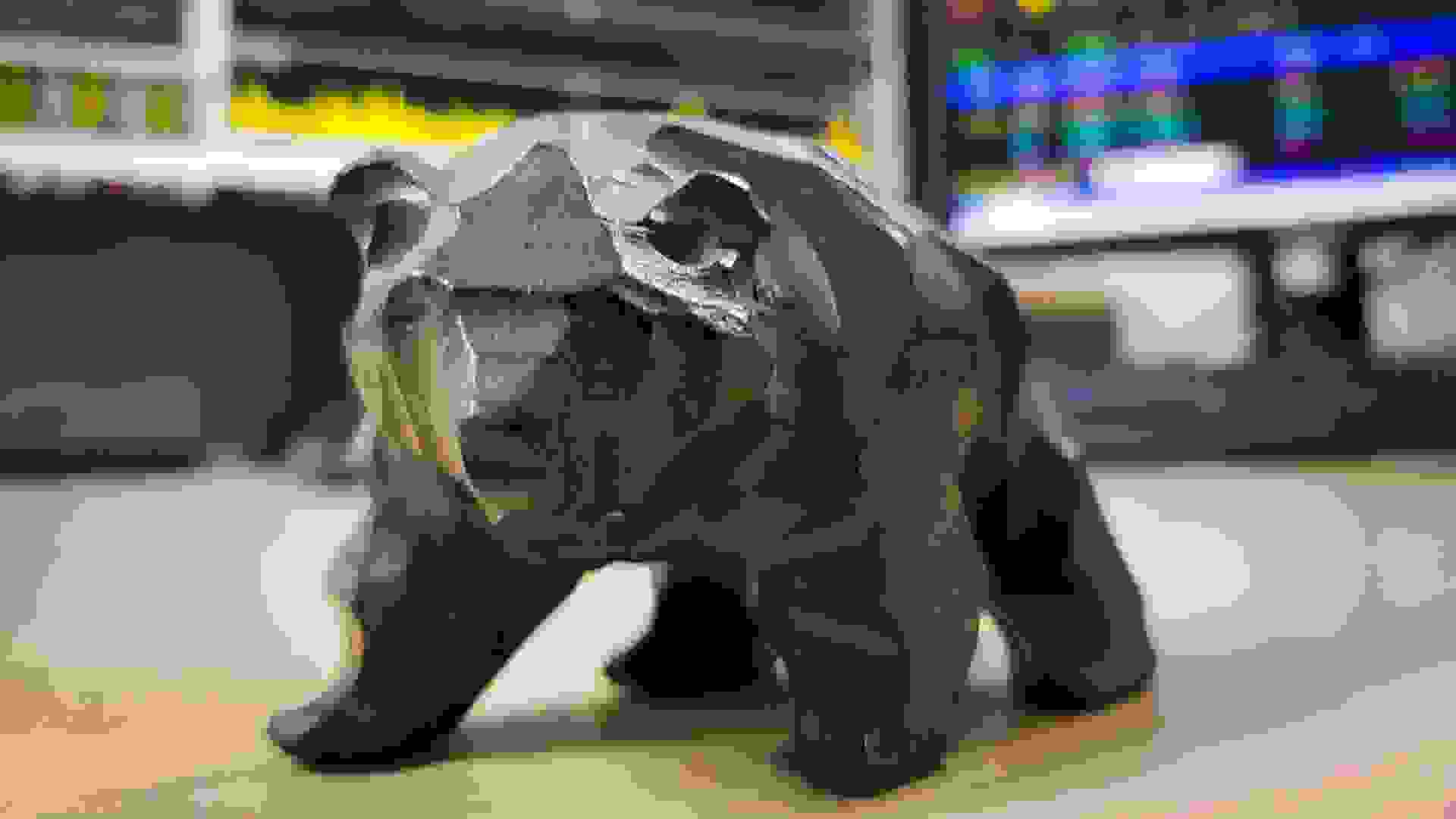 One of the many problems with a bear market is that you never know for sure when it will finally hit bottom. That's why it's so risky trying to time the market so you can gobble up stocks at their…
READ MORE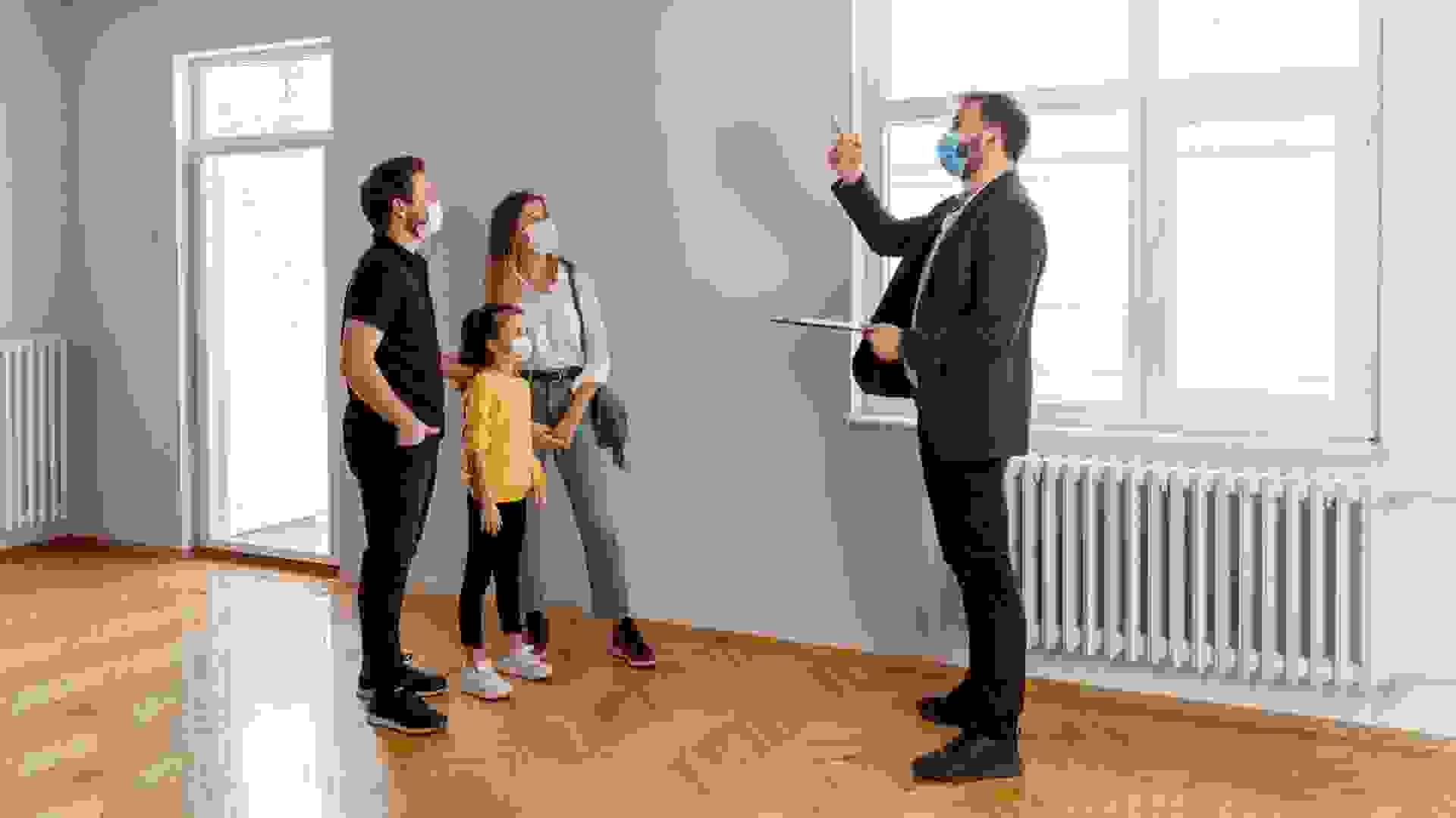 Housing prices could drop by as much as 10% in many U.S. cities, per Fortune, referencing a new report from Moody's Analytics. However, the dip won't represent a national home price correction,…
READ MORE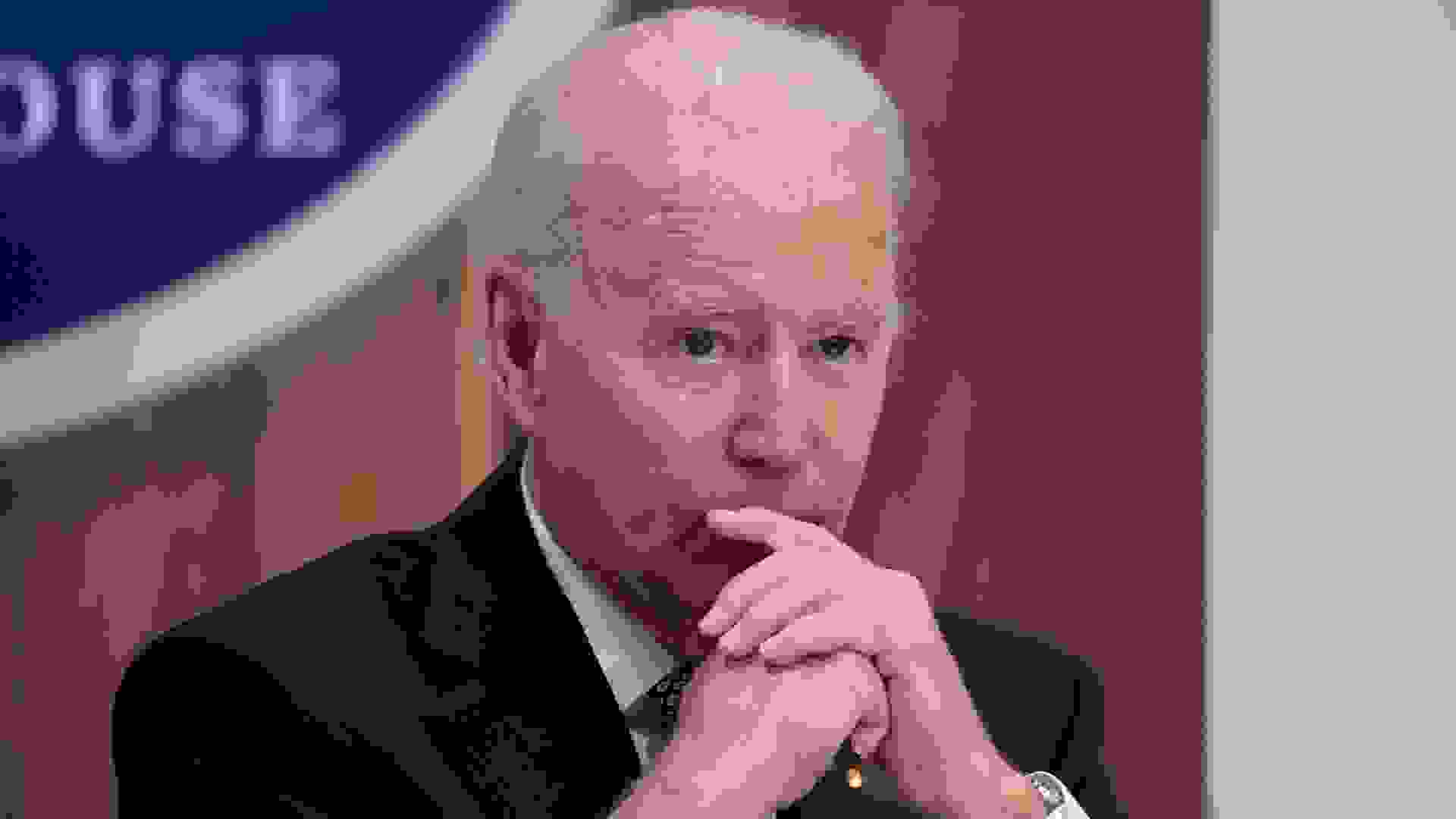 Americans seeking more clarity on how the U.S. government will deal with surging gasoline prices and burdensome student loan debt should get their answer this week, as President Joe Biden is expected…
READ MORE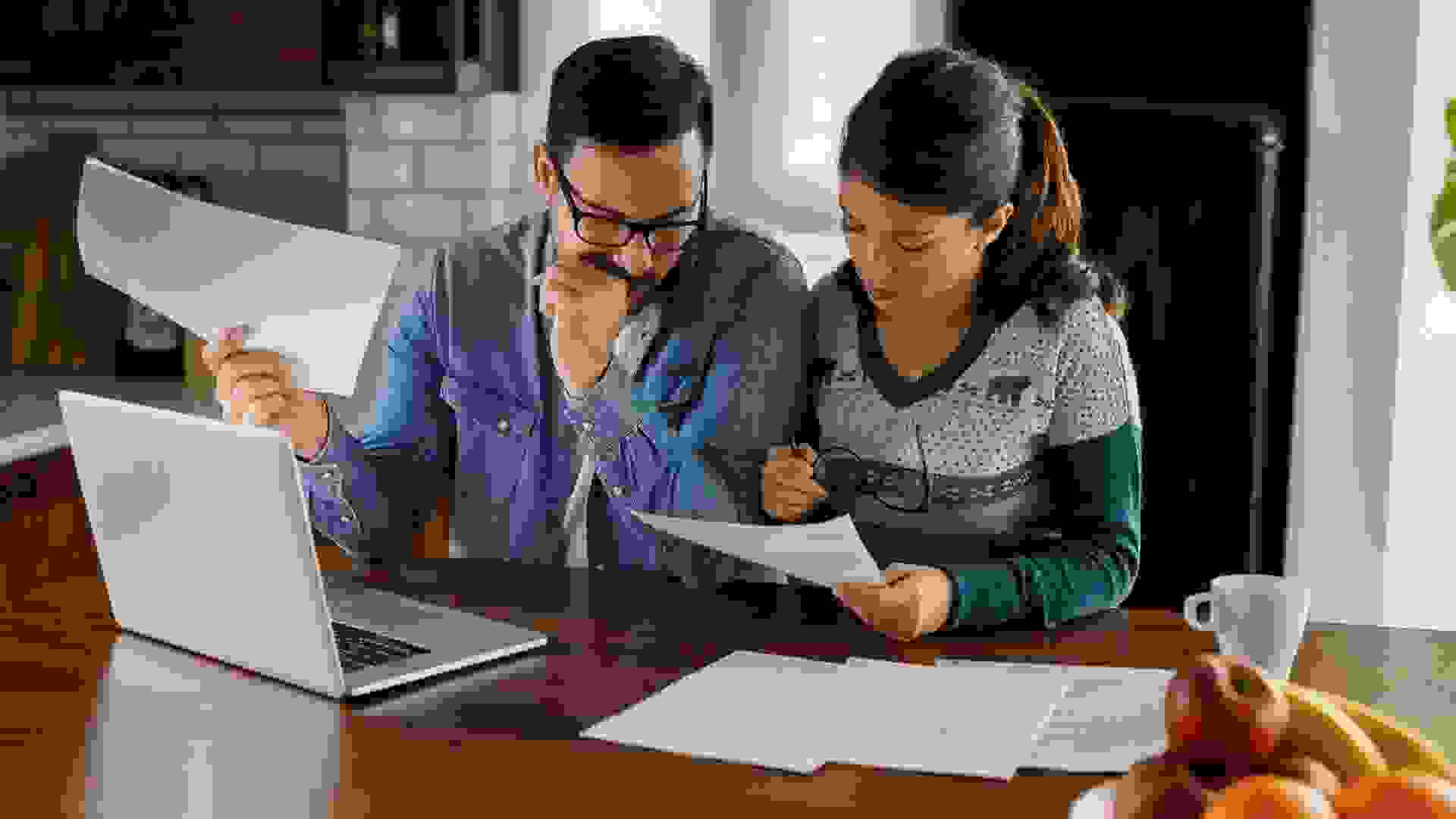 The worst of the COVID-19 pandemic might be over in terms of the number of cases, but the financial impact lingers on as even American workers earning six-figure incomes find themselves one paycheck…
READ MORE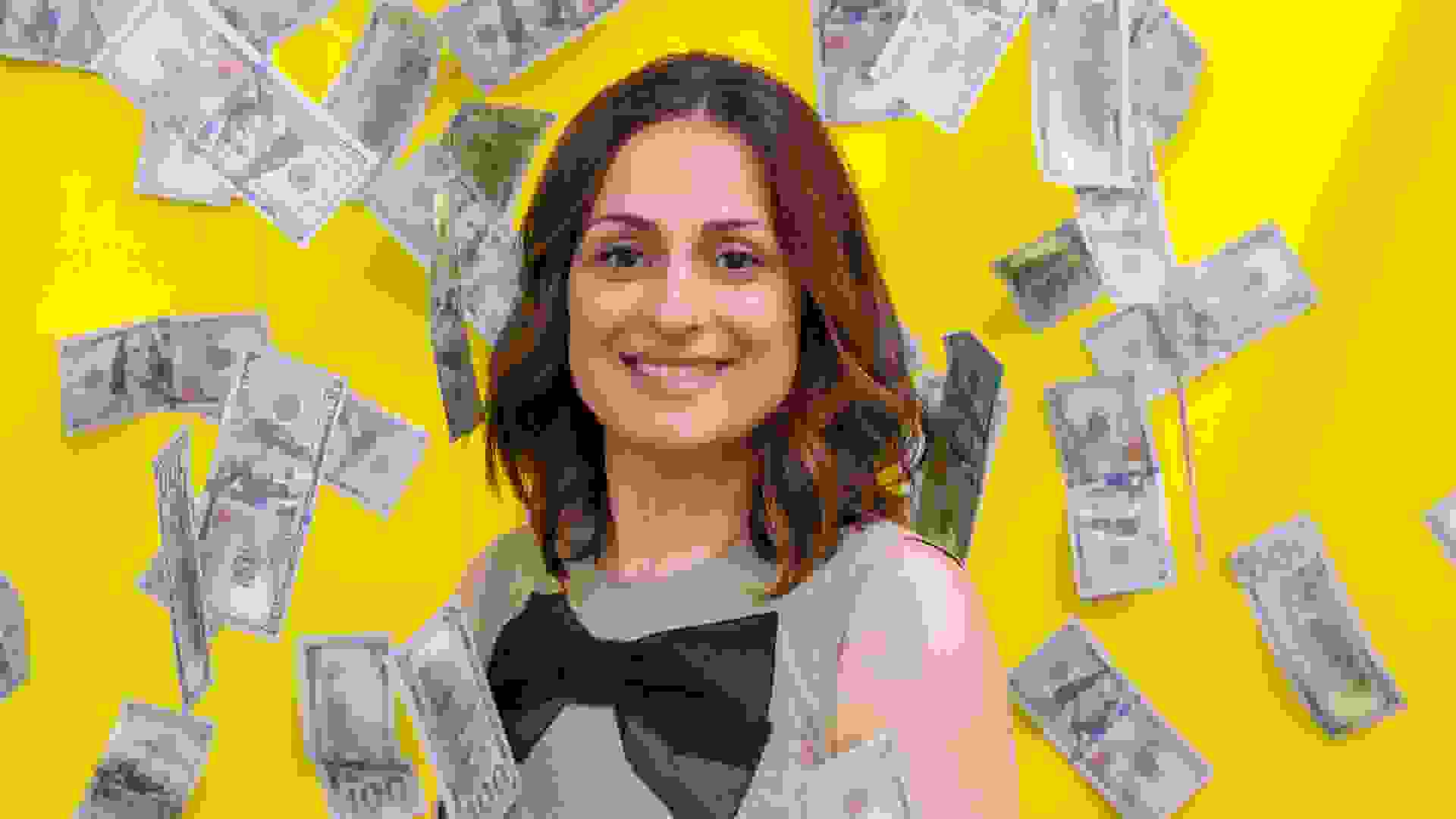 Just as it is with musicians, comedians and authors, some financial experts manage to capture the voice of a generation. GOBankingRates examined more than 65 of the most trusted and popular money…
READ MORE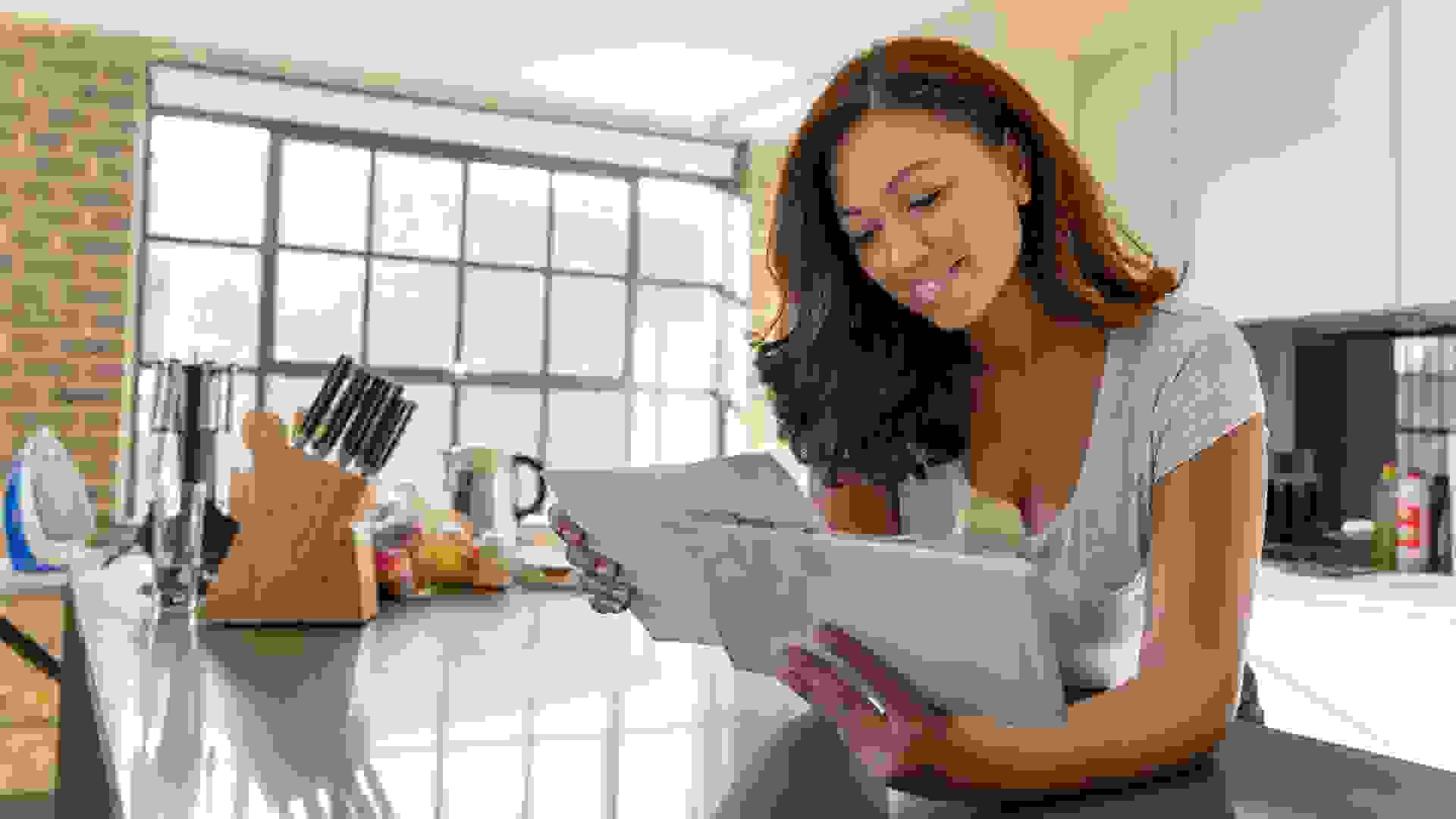 New Jerseyans get the short end of the stick as far as property taxes are concerned. The average effective tax rate in New Jersey is 2.42%, compared to the national average of 1.07%, according to…
READ MORE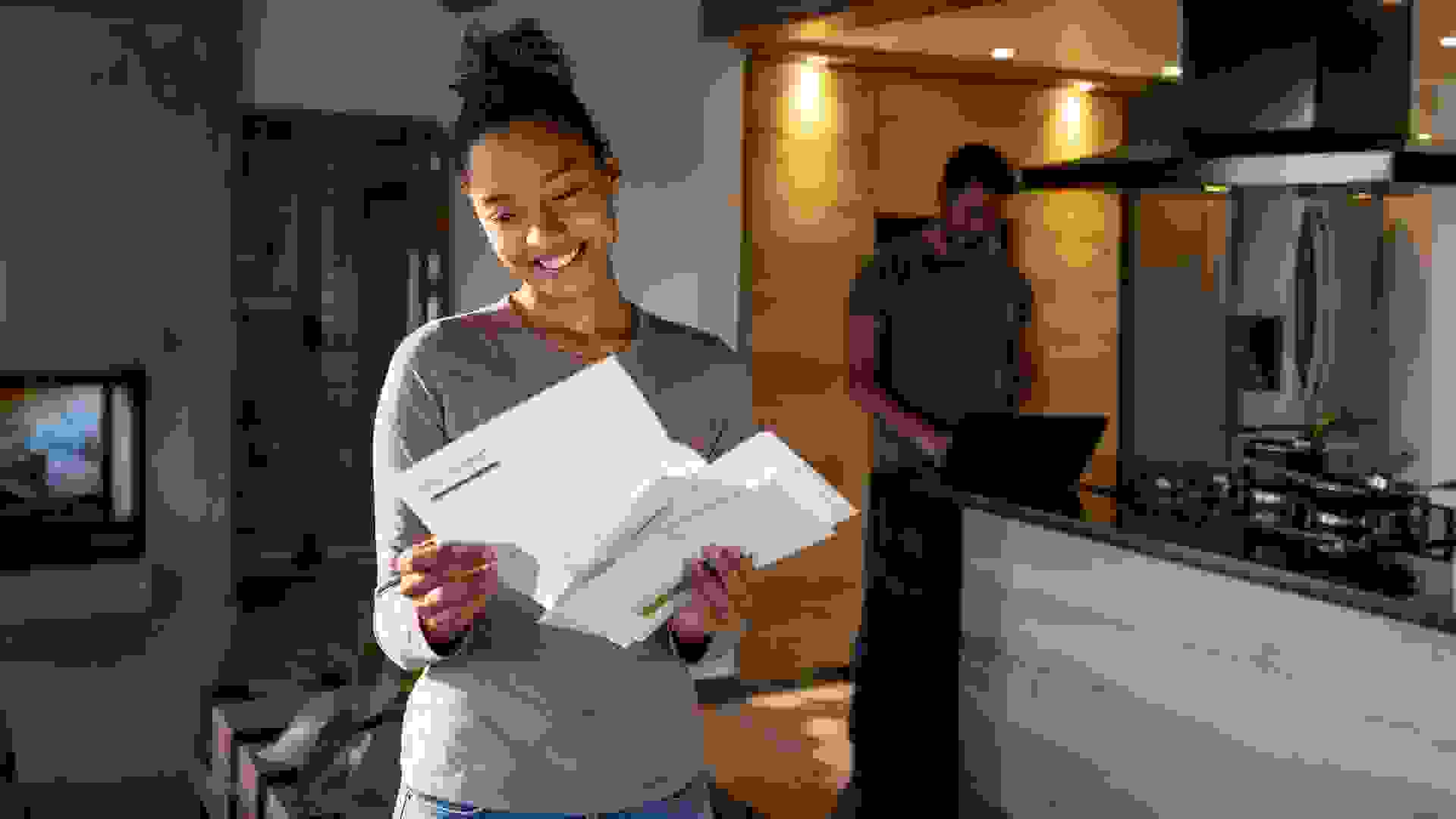 Supplemental Security Income (SSI) recipients can typically expect payments on the first of every month unless the first falls on a weekend or holiday. According to the Social Security…
READ MORE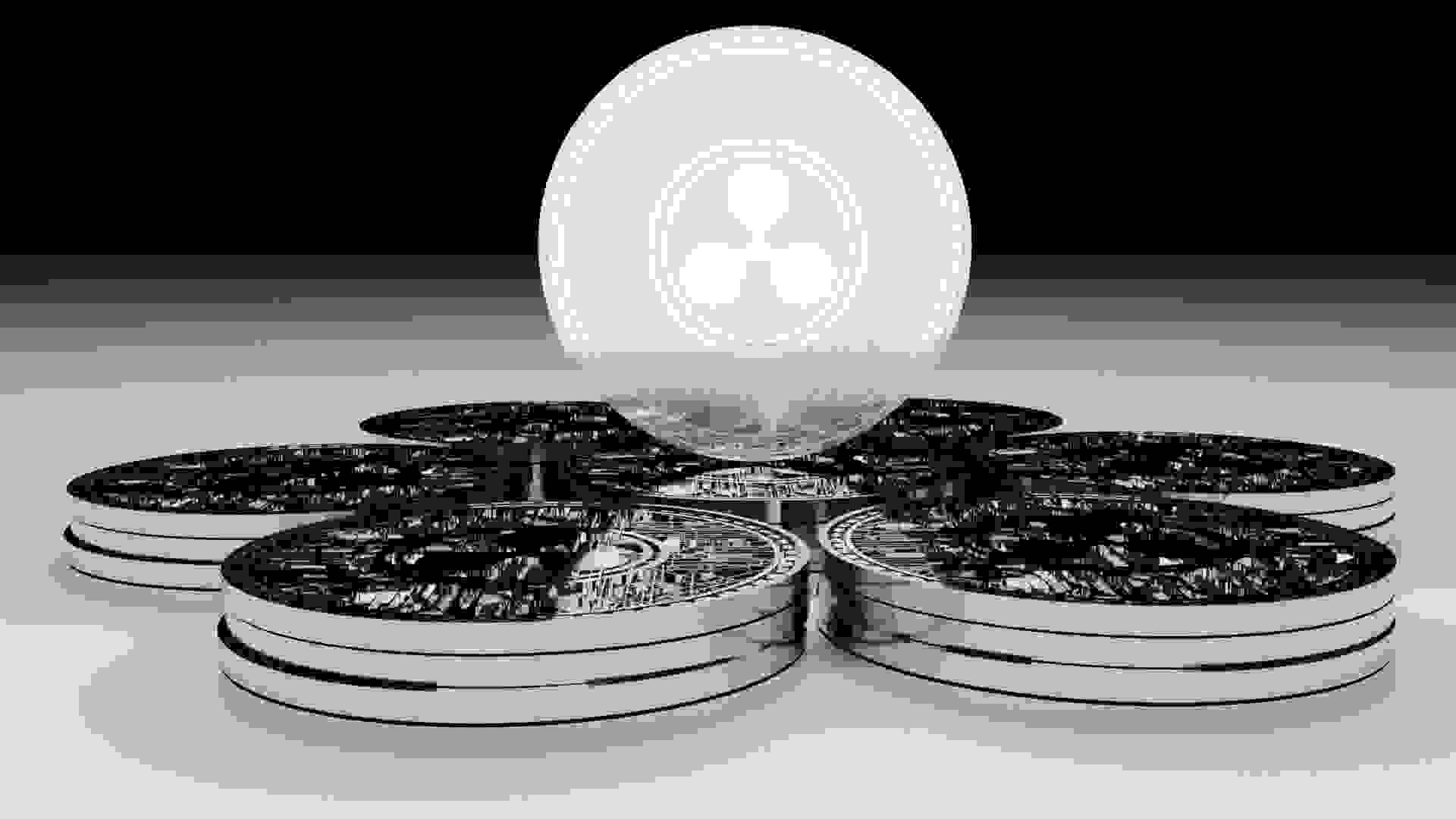 If you intend to take advantage of the low prices of this bear market to begin investing, you might be wondering how XRP coins may fare in the future.
READ MORE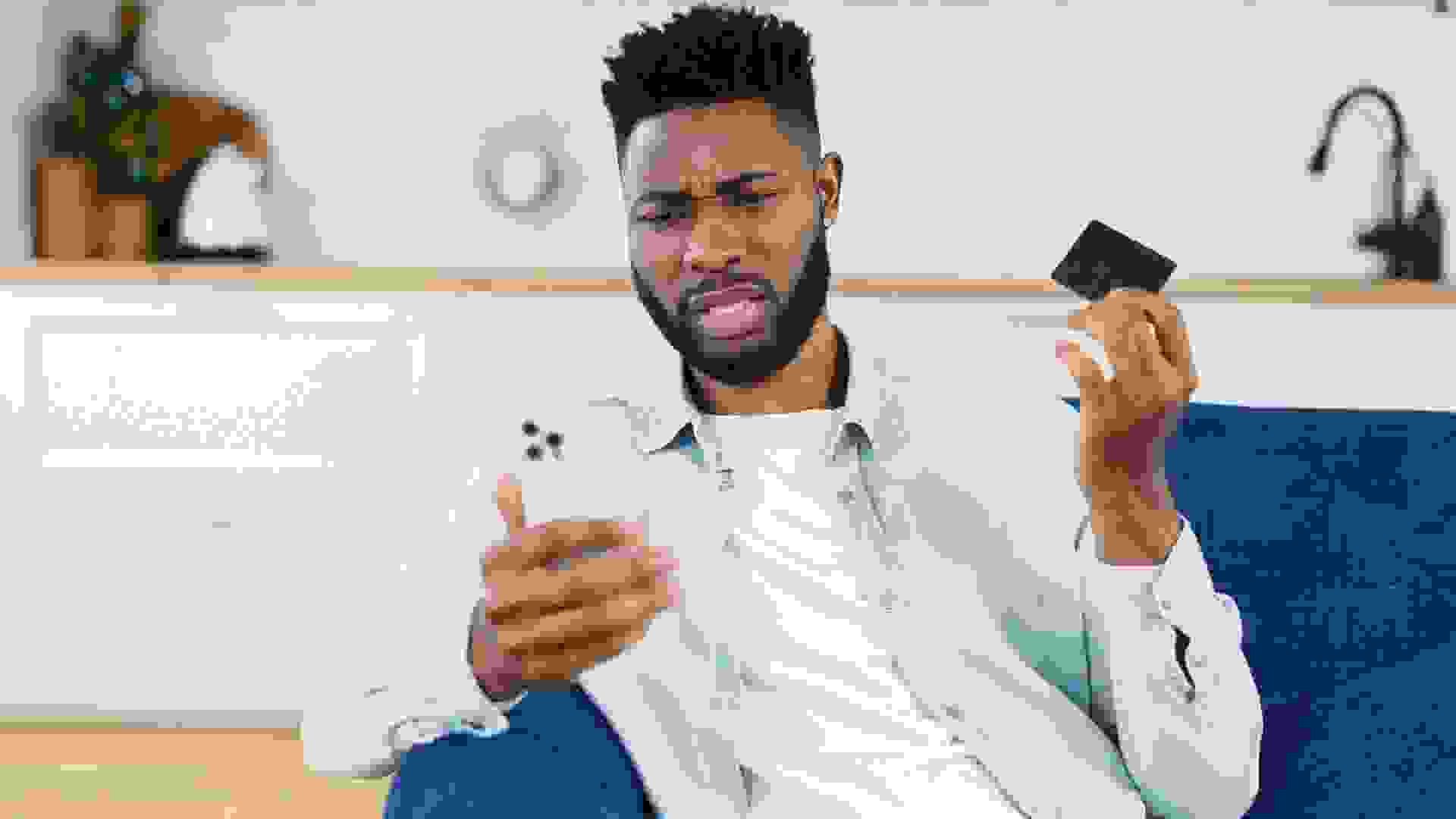 The highest inflation rate in decades has affected virtually every single human being and every sector of the economy significantly. With the consumer price index data for May rising 8.6% over the…
READ MORE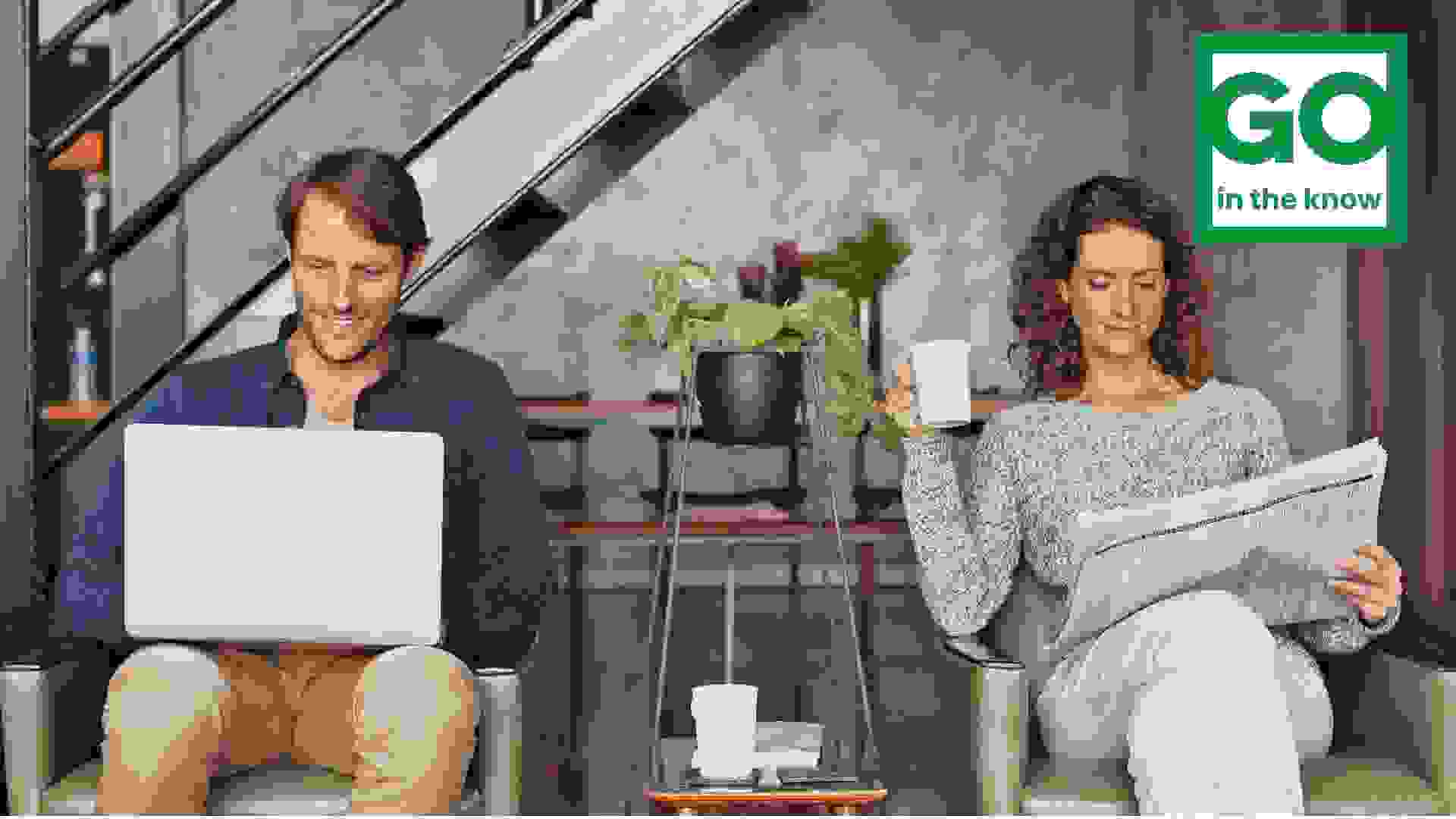 It doesn't seem like it, but today is the last official day of the spring season. So if you still need to get your spring cleaning done, well, the clock is ticking. Don't forget to catch up on…
READ MORE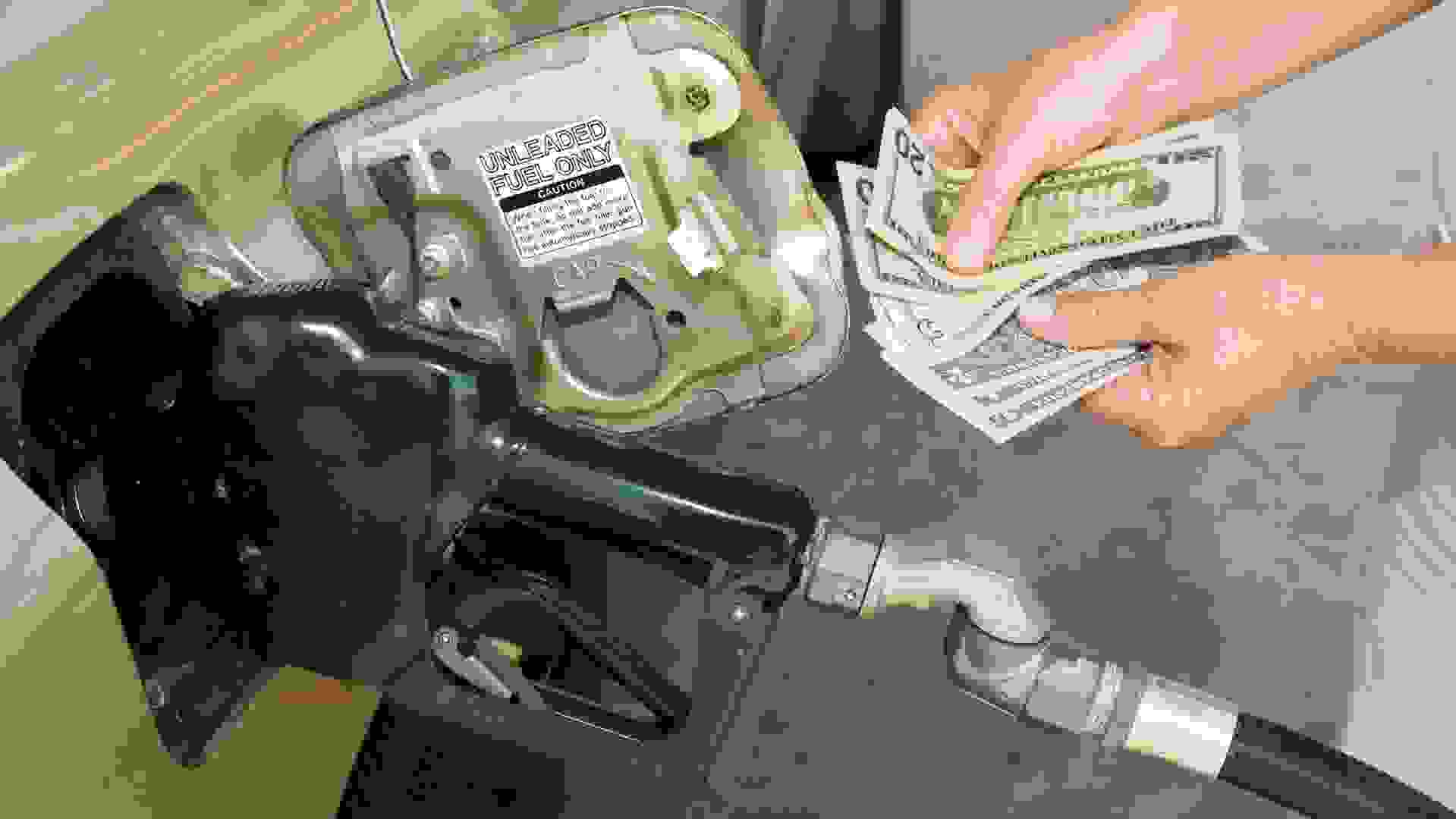 American drivers hoping for some relief at the gas pump have received a confirmation that things have the capacity to get better, if only slightly and not for long. See: California Gas Prices Are Now…
READ MORE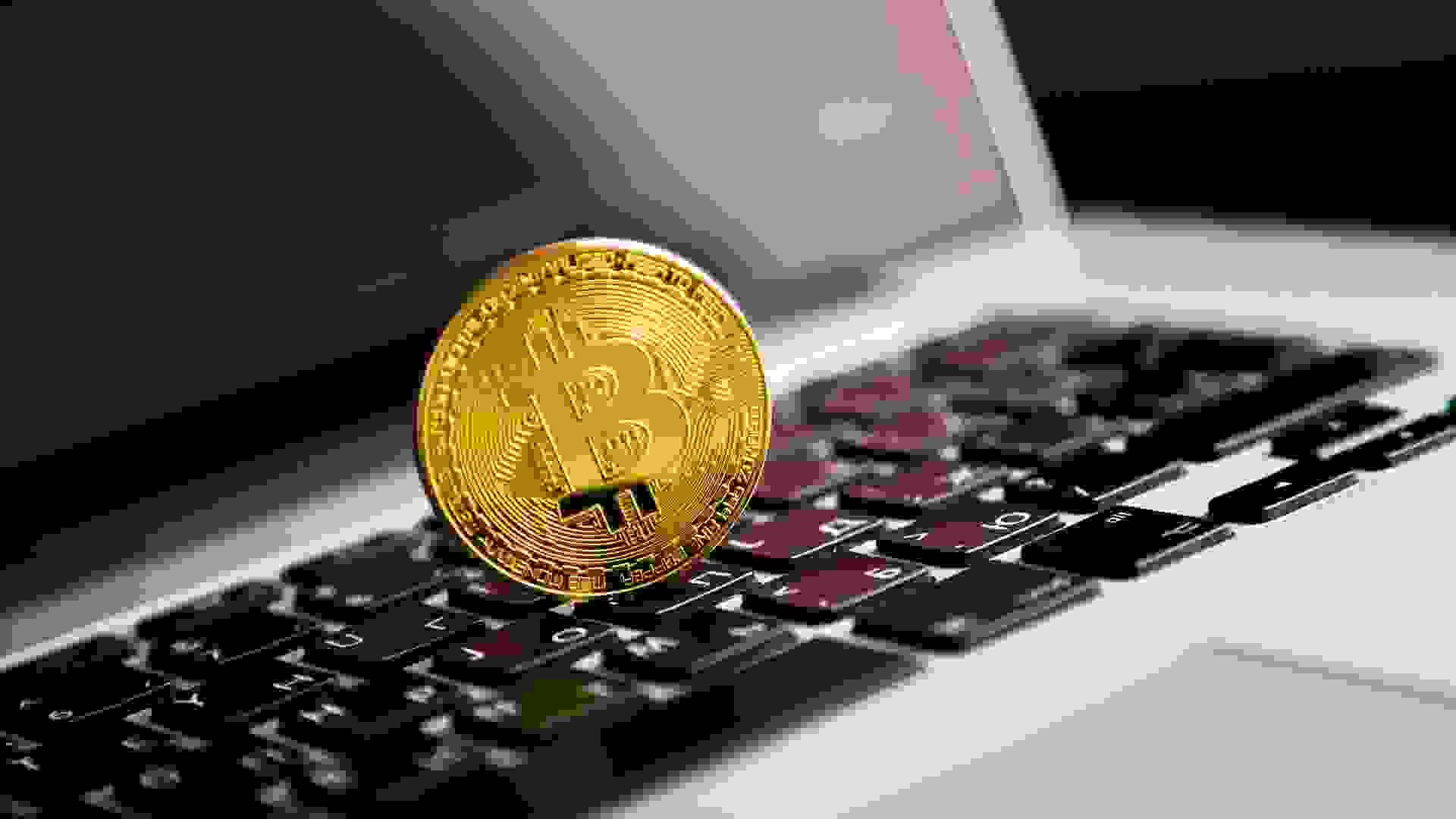 Just as cryptocurrencies continue to grow in popularity, so do related scams to steal a person's money. And no site is immune to their unlawful intent, be it a family-run, small business website or…
READ MORE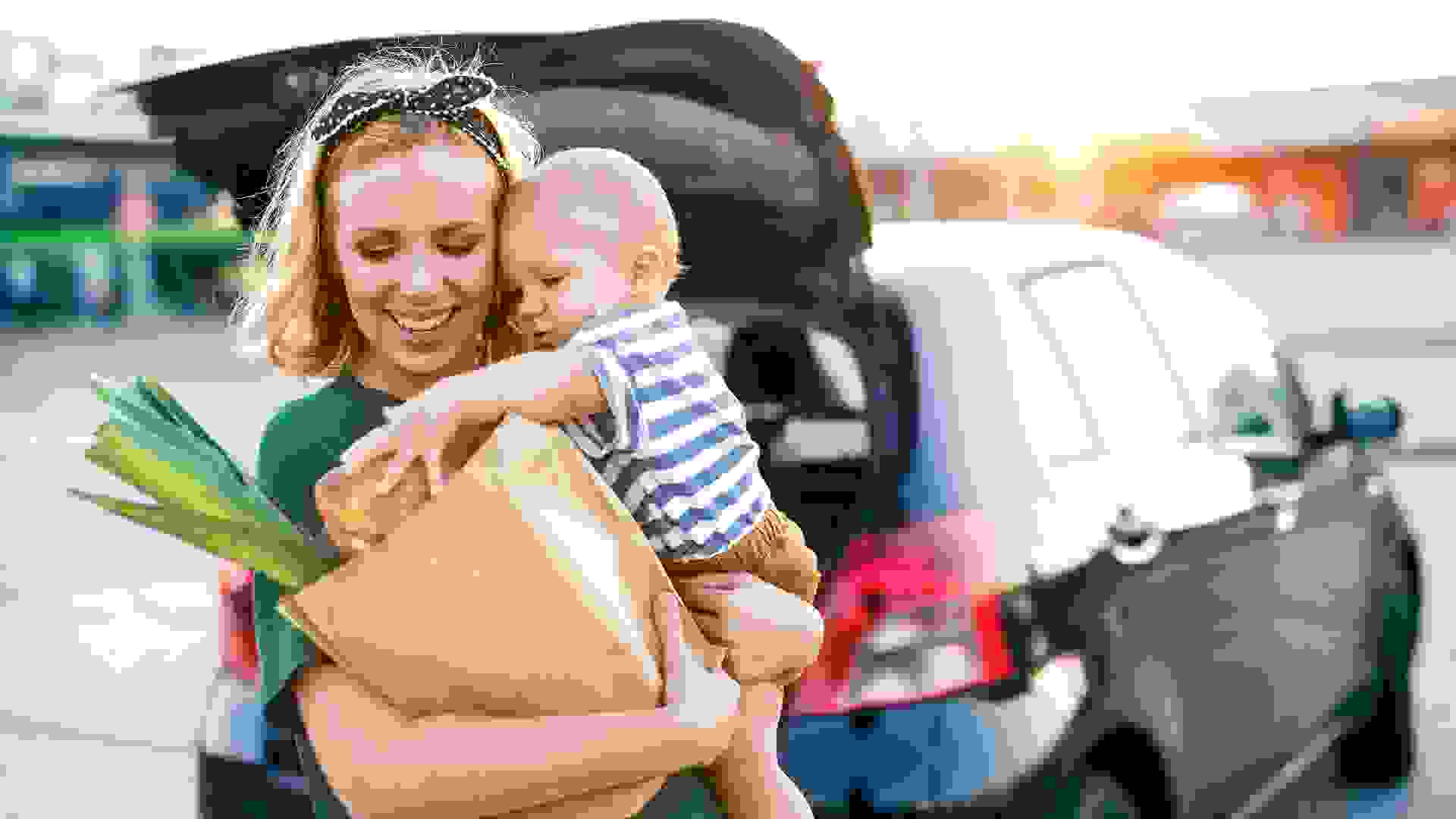 The Supplemental Nutrition Assistance Program (SNAP) and the Special Supplemental Nutrition Program for Women, Infants and Children (WIC) are both federally-funded health and nutrition programs. Both…
READ MORE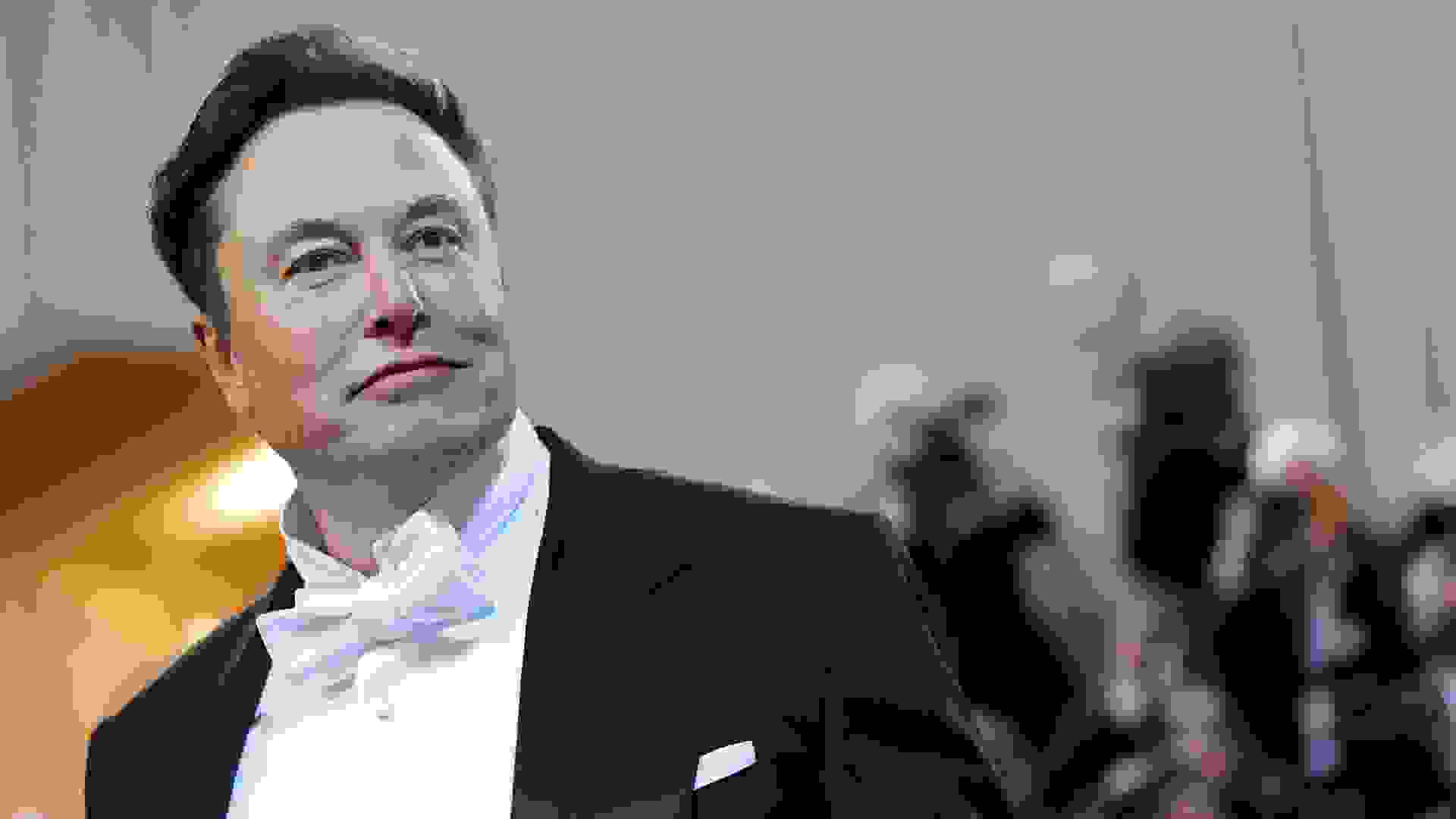 If it's Monday (or Tuesday, or Wednesday, etc.), then Elon Musk must be in the news. This time the Tesla CEO and Twitter suitor made headlines for offering his support of Dogecoin after he was sued…
READ MORE
Baby boomers are not renowned for their frugality, having grown up in an era of rapid economic growth, mass consumerism and a feeling that the money faucet will never turn off. In retirement, however,…
READ MORE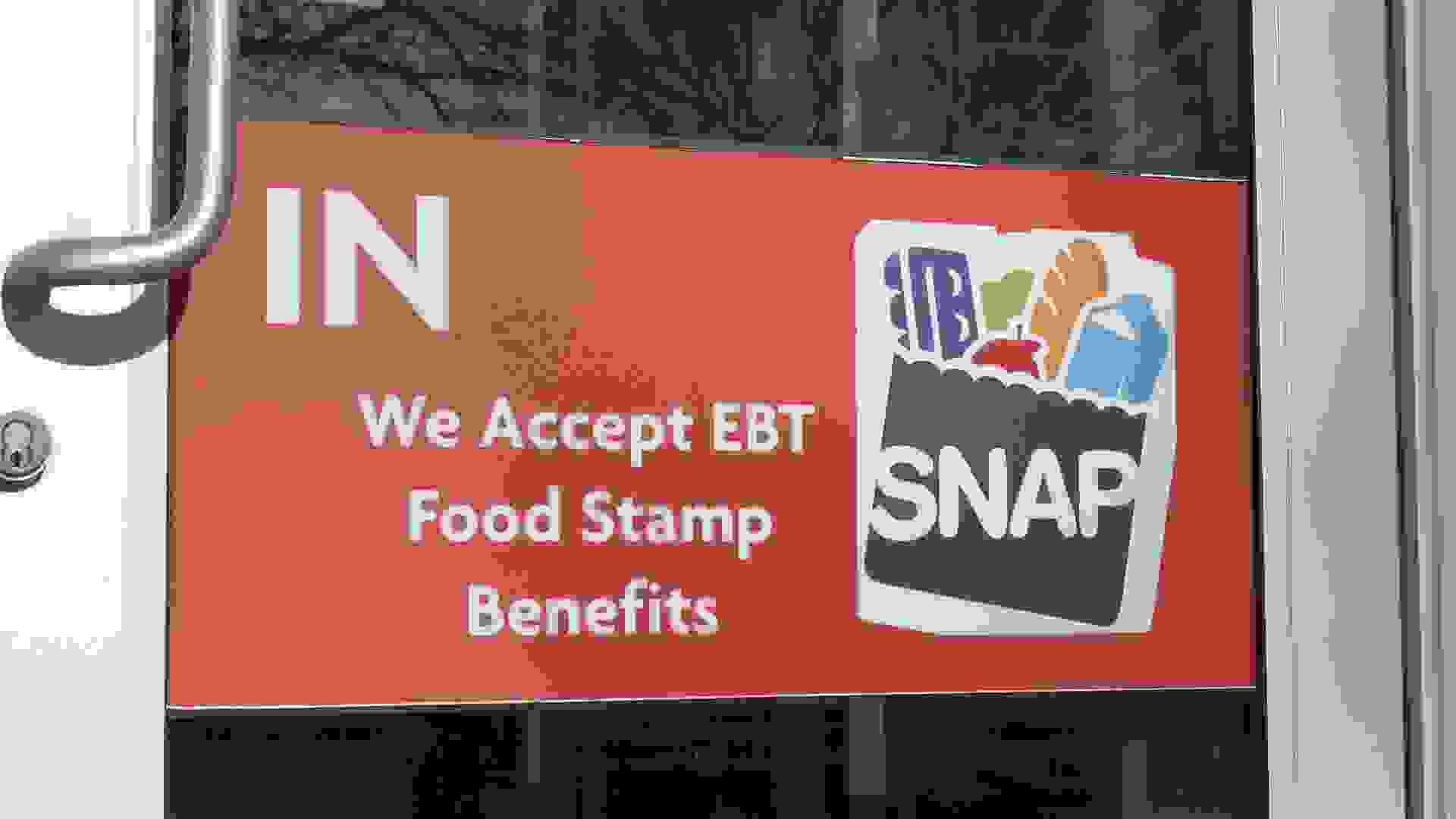 SNAP, the Supplemental Nutrition Assistance Program, is a government program spearheaded by the Food and Nutrition Services branch of the U.S. Department of Agriculture. The program provides benefits,…
READ MORE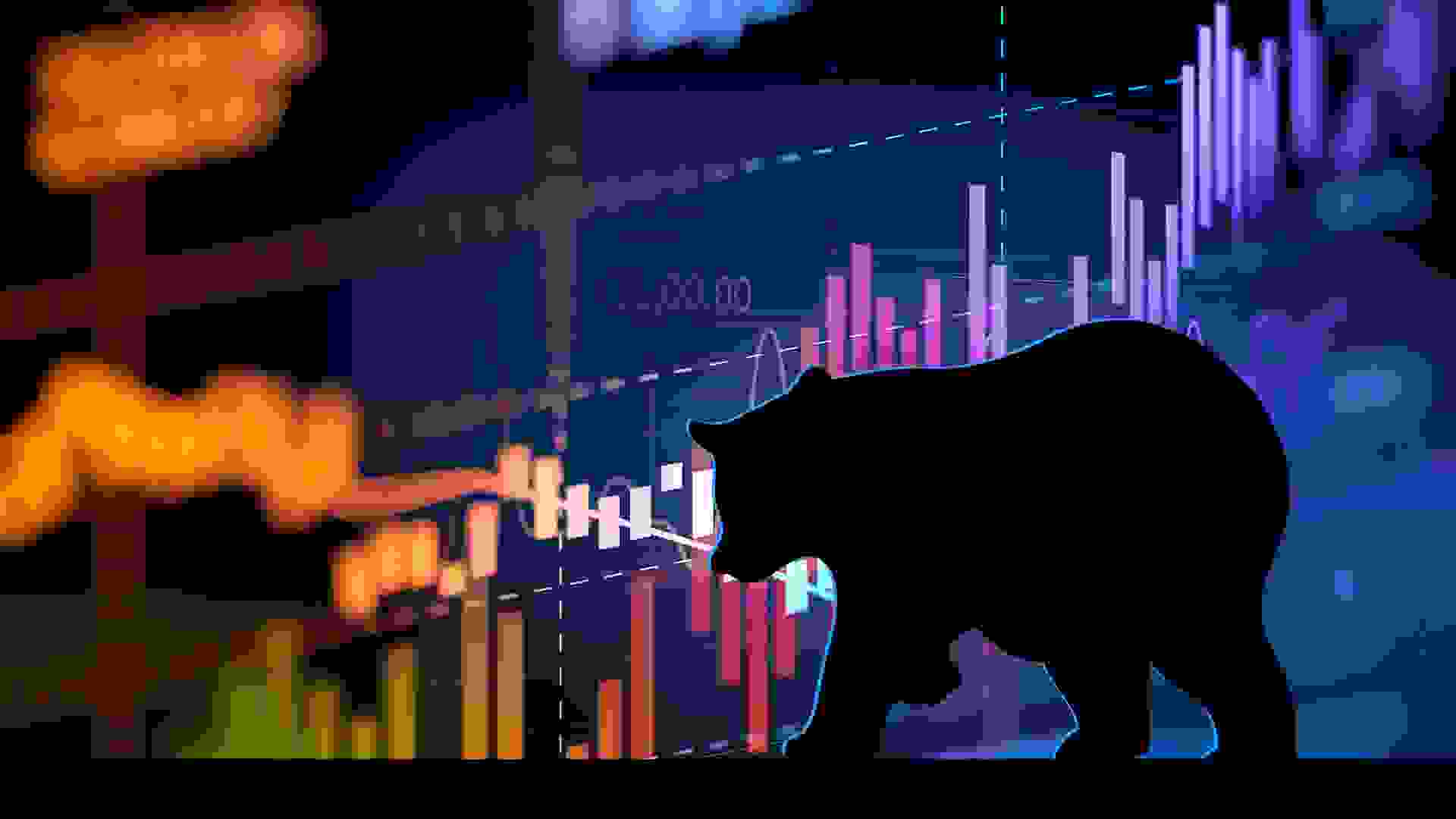 The bear market that arrived on Wall Street last week carries different challenges for different investors, with younger folks generally better equipped to weather it because they have more time to…
READ MORE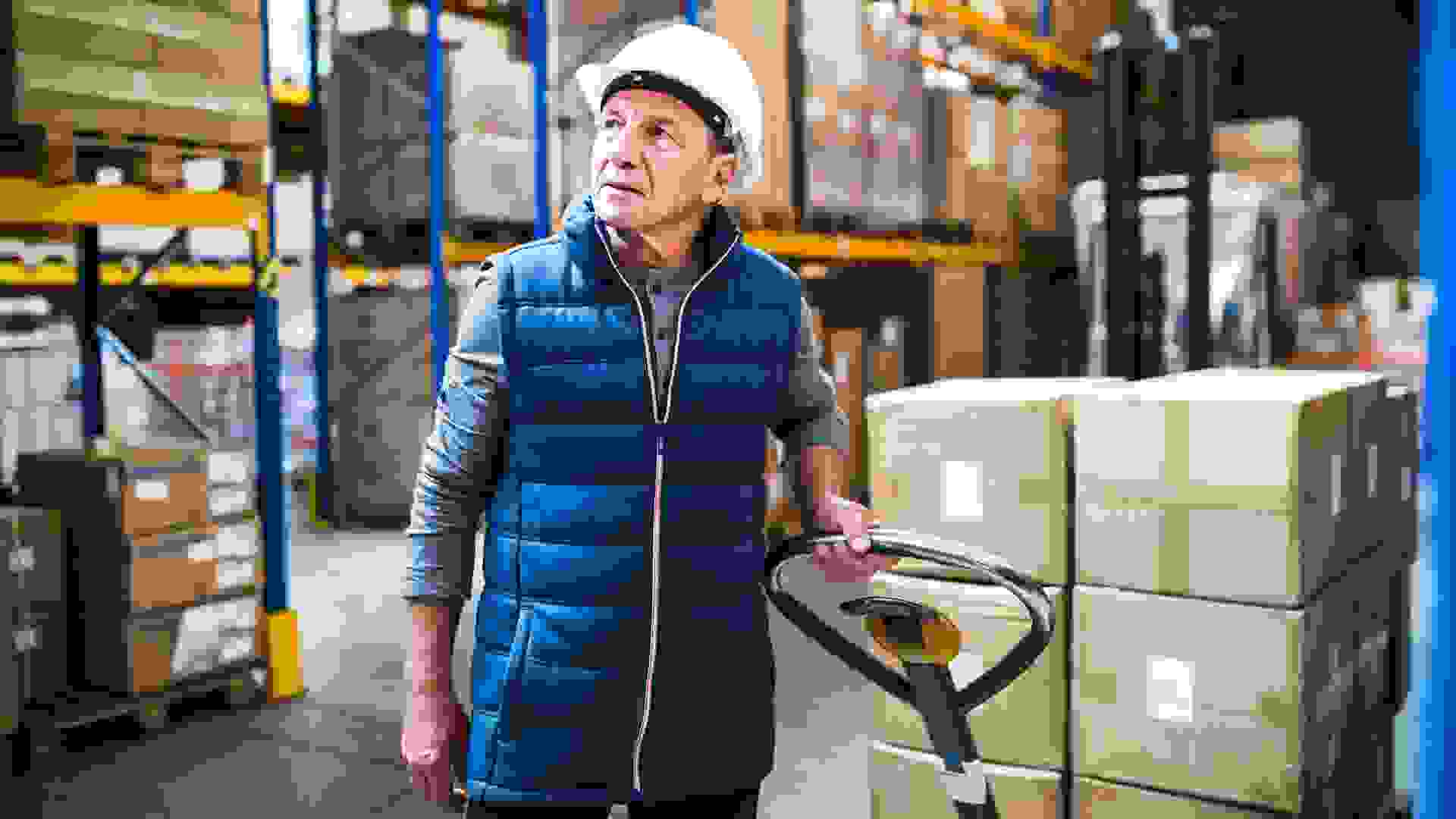 There might be a Great Resignation going on in some parts of the American workforce, but other parts are witnessing a Great Unretirement. A recent report from the AARP, citing data from the Indeed…
READ MORE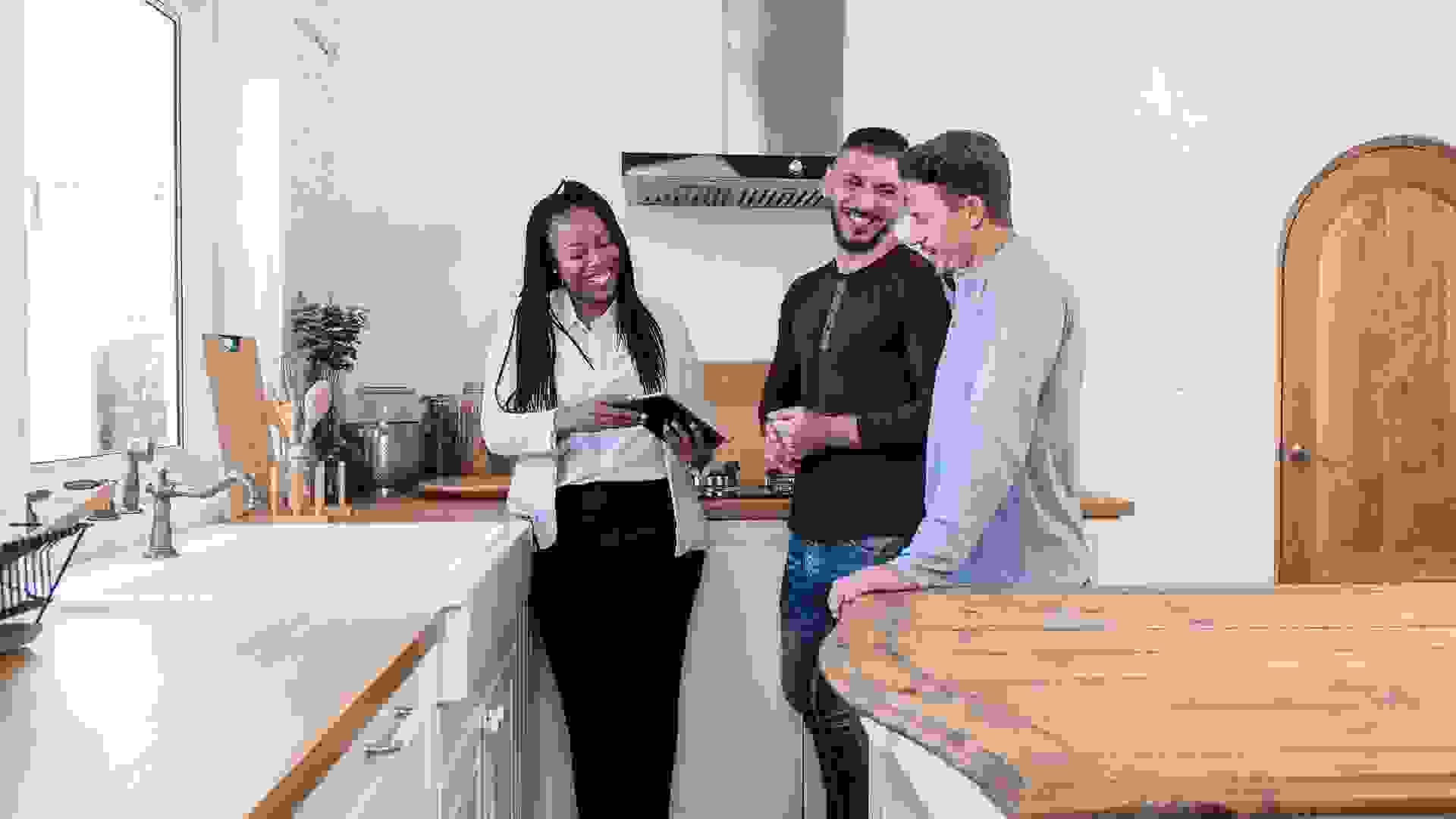 When it comes to homebuying, the market has been so competitive that purchasing a house seems beyond the reach of many prospective owners. Despite alarming interest rates and house prices, now just…
READ MORE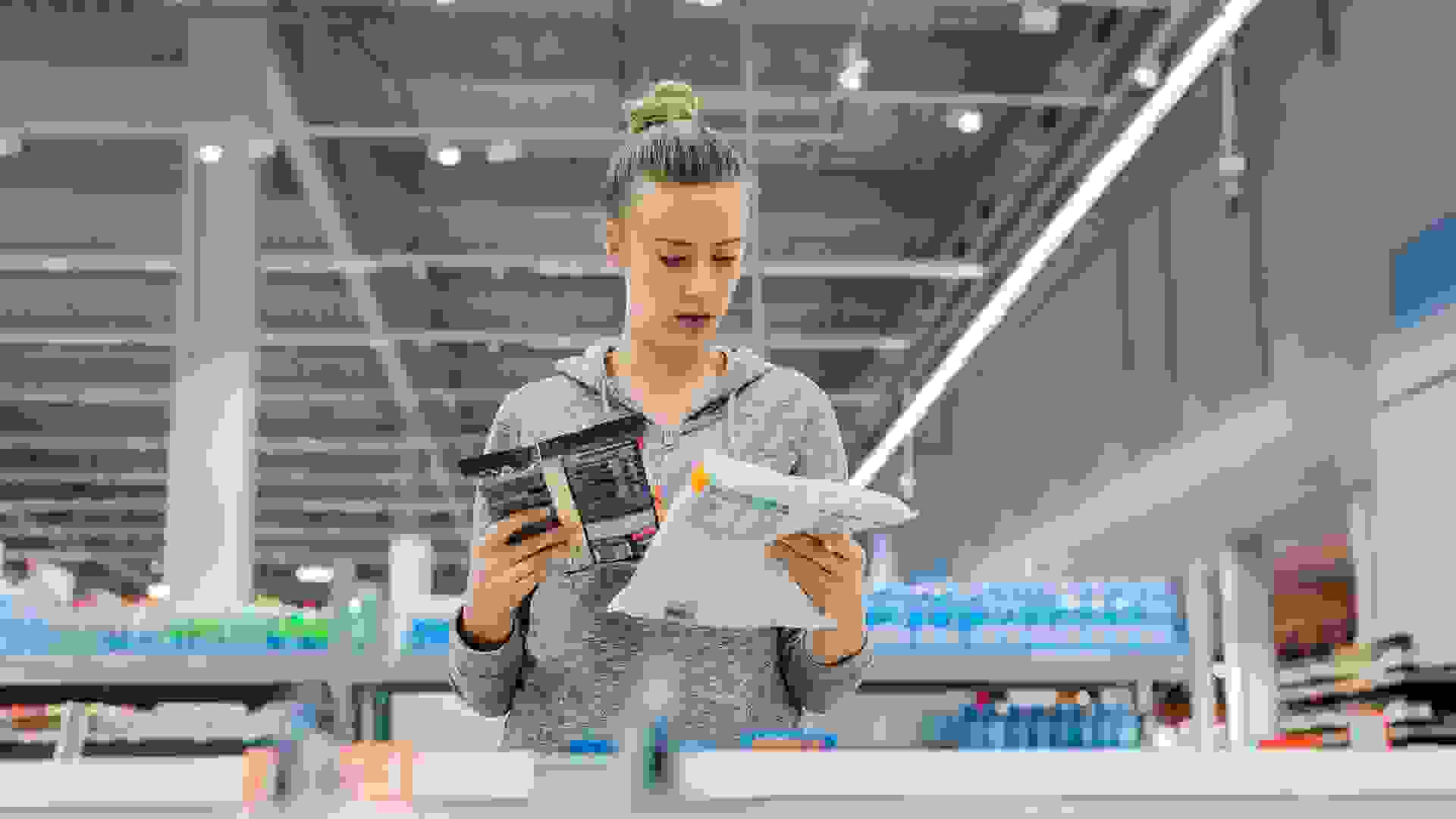 Emergency allotments were authorized under the Families First Coronavirus Response Act to help address temporary food needs during the pandemic for SNAP households. According to the U.S. Department of…
READ MORE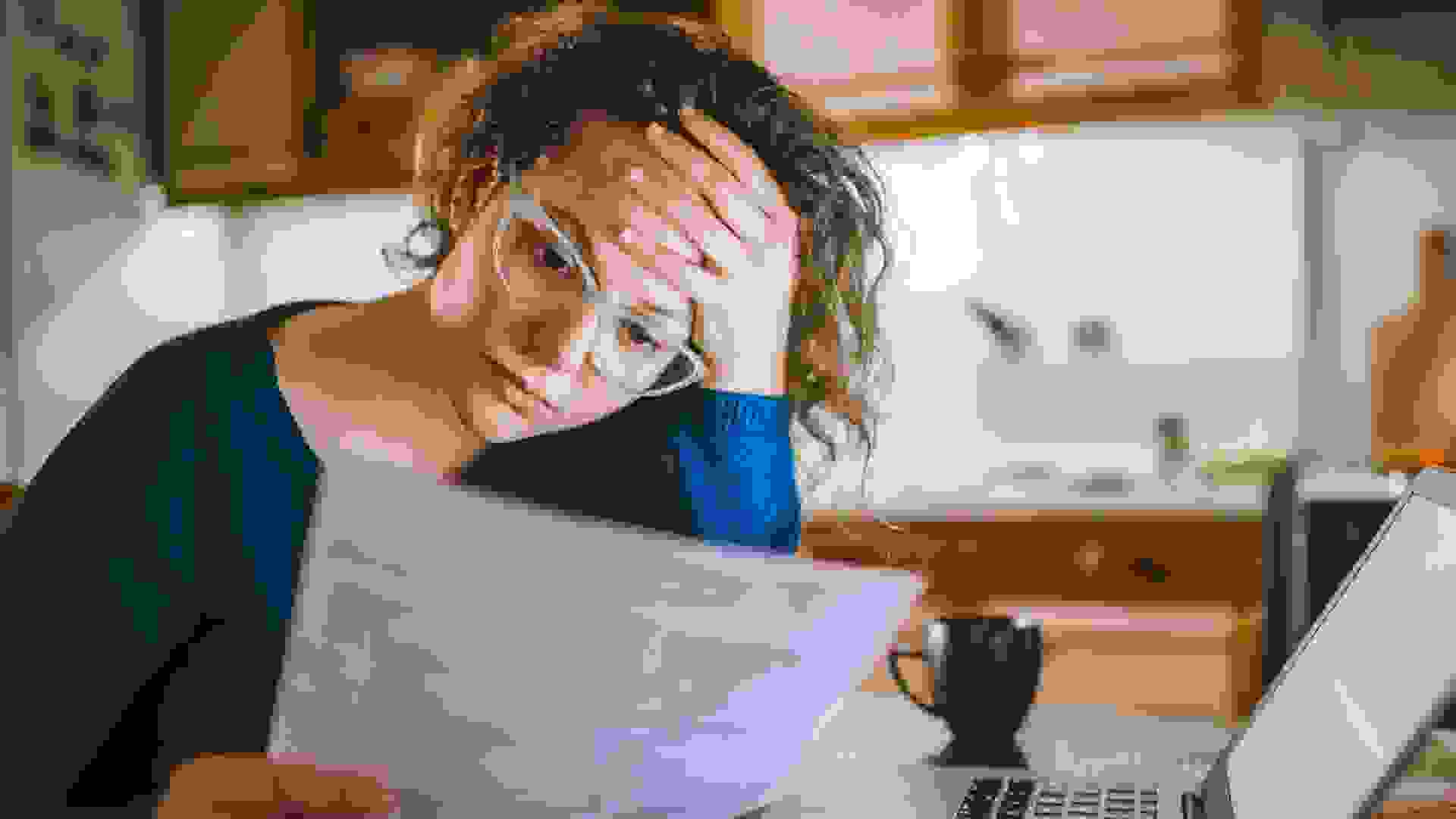 While much of the focus on debt centers on mortgages, credit card bills and student loans, a new survey from the Kaiser Family Foundation spells out just how pervasive healthcare debt is in the United…
READ MORE
Barbara Corcoran, 73, is an American businesswoman, investor, motivational speaker, author, podcaster and reality TV show star who made a name for herself in the tough New York real estate market…
READ MORE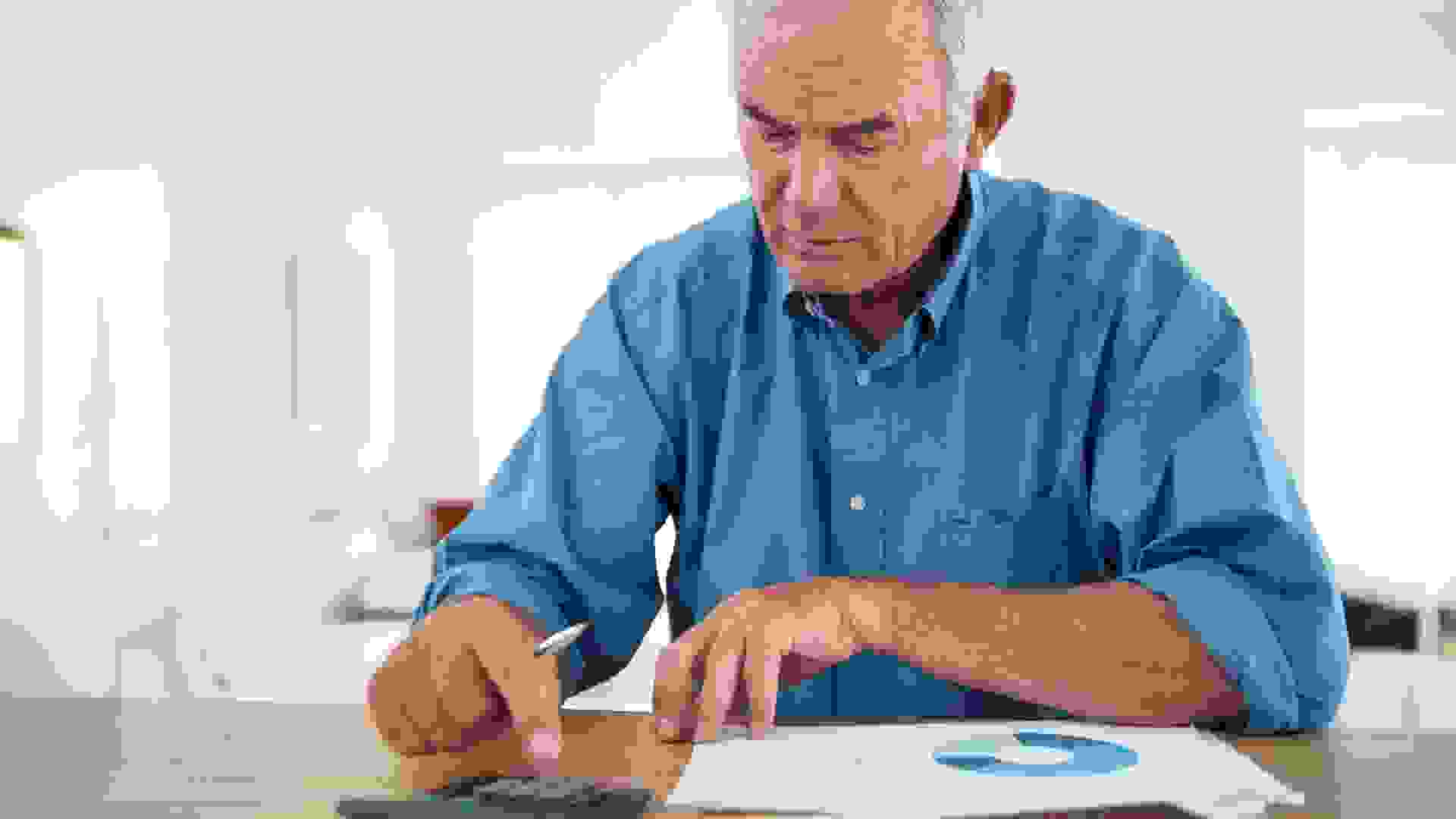 The next round of Social Security checks are scheduled to go out in early July. In May, the Consumer Price Index for All Urban Consumers (CPI-U) rose by 1.0% and the all items index increased 8.6%…
READ MORE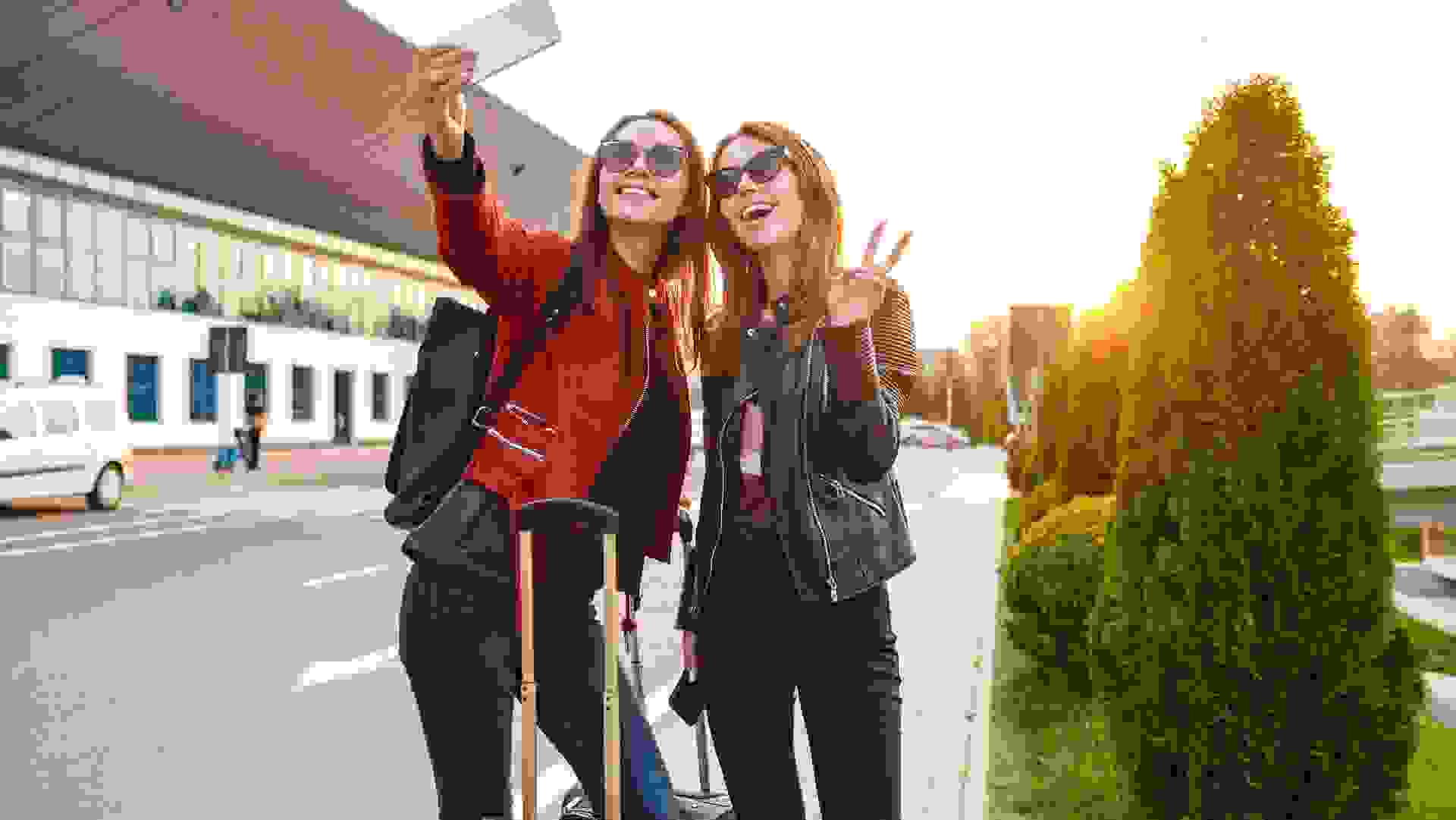 If there ever was a time to plan a budget vacation, it's now, with inflation running at its highest rate since 1981. Travel prices are up across the board, from air fares and lodging to gasoline and…
READ MORE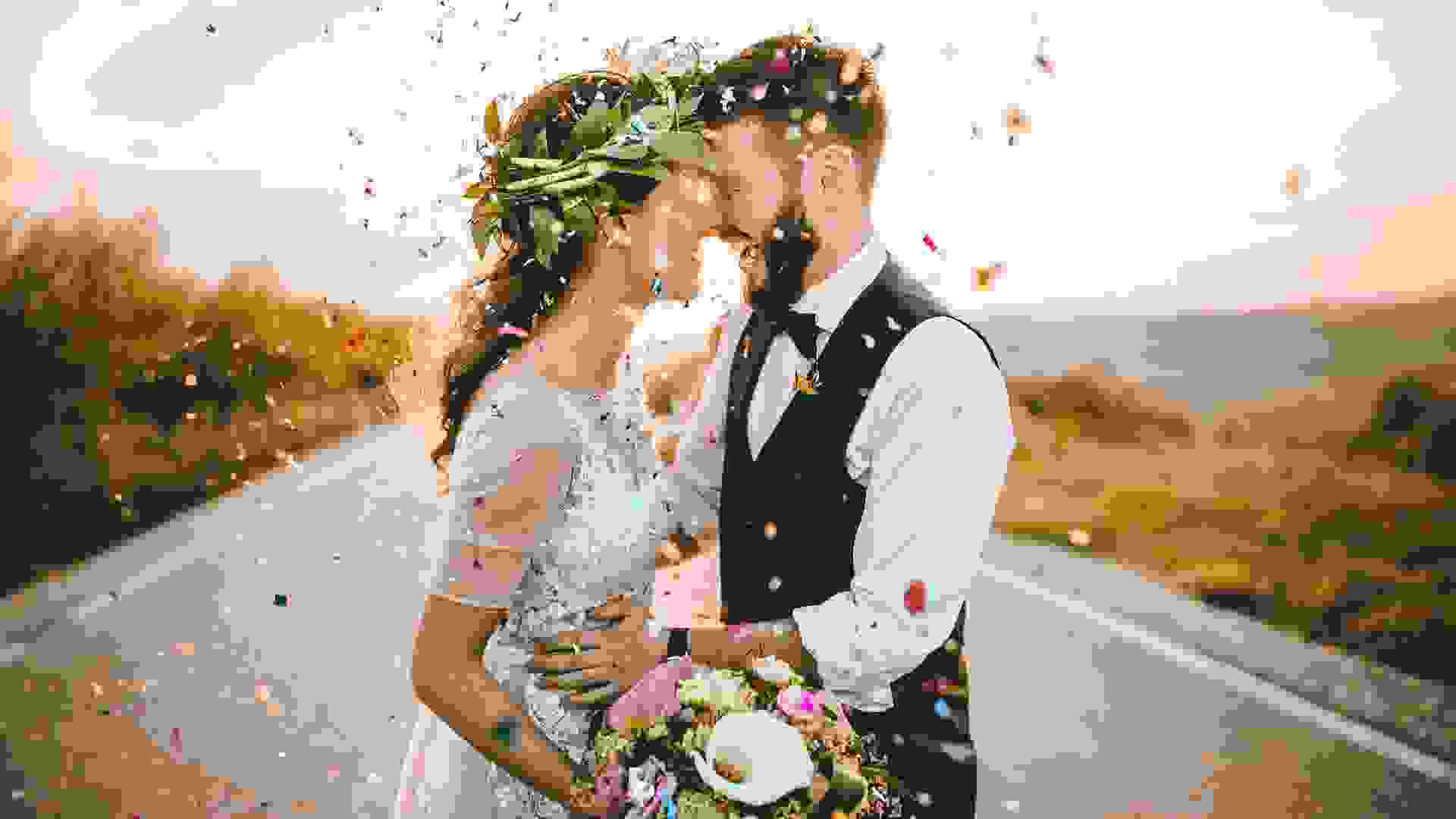 Wedding month is upon us. For brides and grooms, that often means a long list of last-minute things to do, from a final fitting for your dress or tux to putting together wedding favors. But if you're…
READ MORE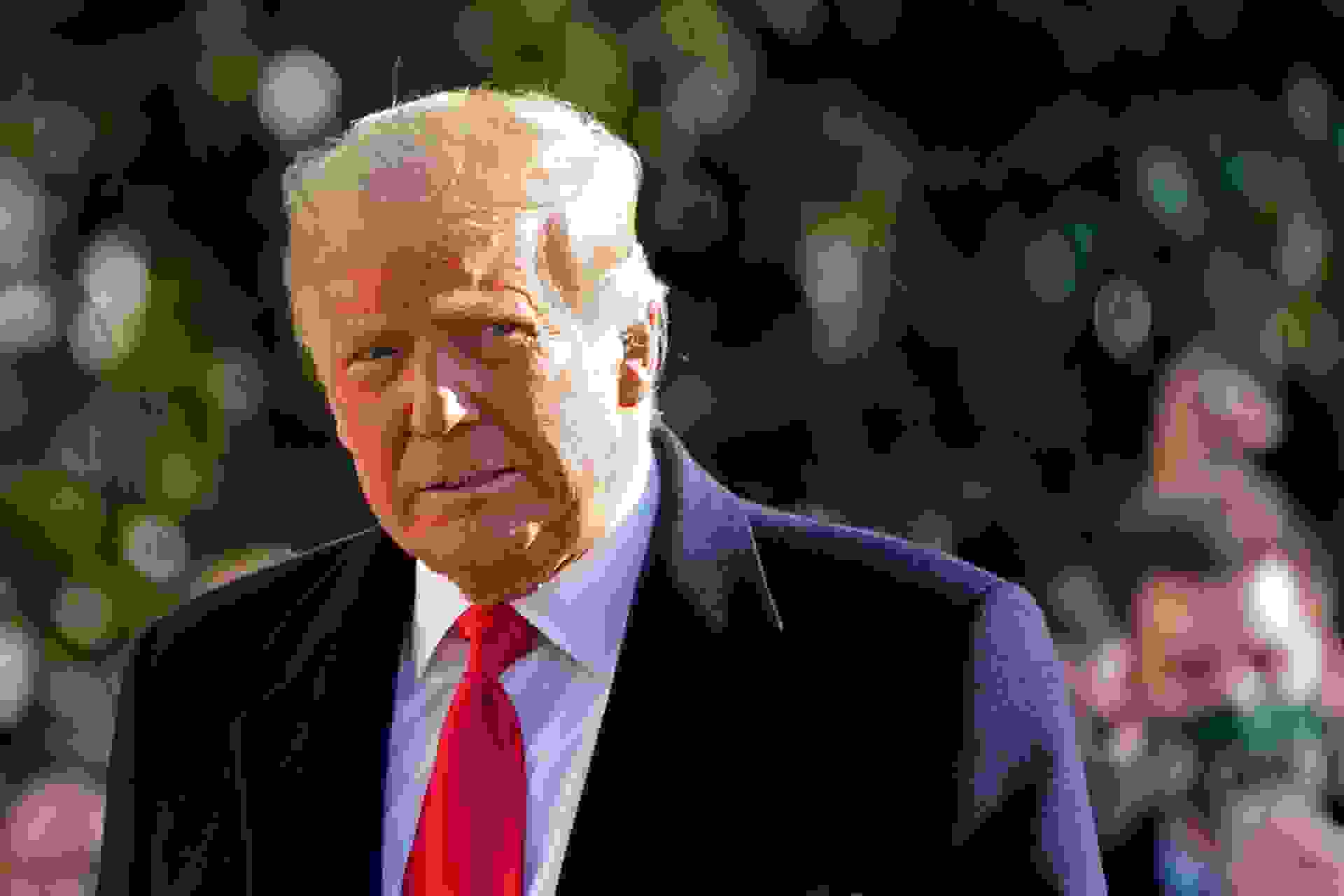 Donald Trump has held numerous titles in his first 75 years: father of five, grandfather of 10, husband (three times), billionaire, developer, reality television show host, president of the United…
READ MORE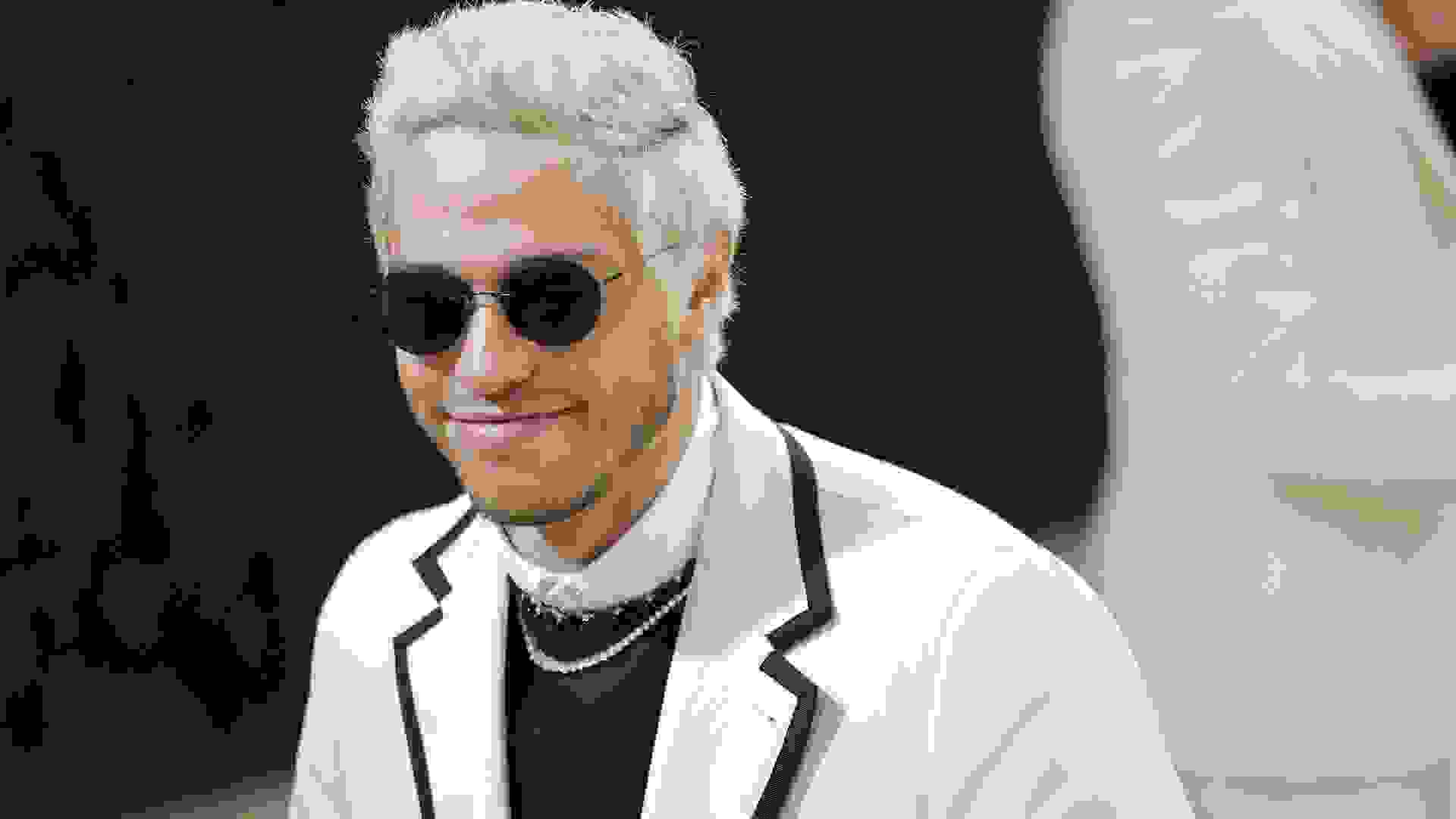 Pete Davidson has been a fixture on "Saturday Night Live" since 2014. In addition to being a comedian, he is an actor, screenwriter and producer. See: How Rich Are Tina Fey, Will Ferrell and These…
READ MORE
Amber Heard, is an American actor, model and activist who is making more headlines from her messy divorce from Johnny Depp than she has for her films. She is most known for playing warrior…
READ MORE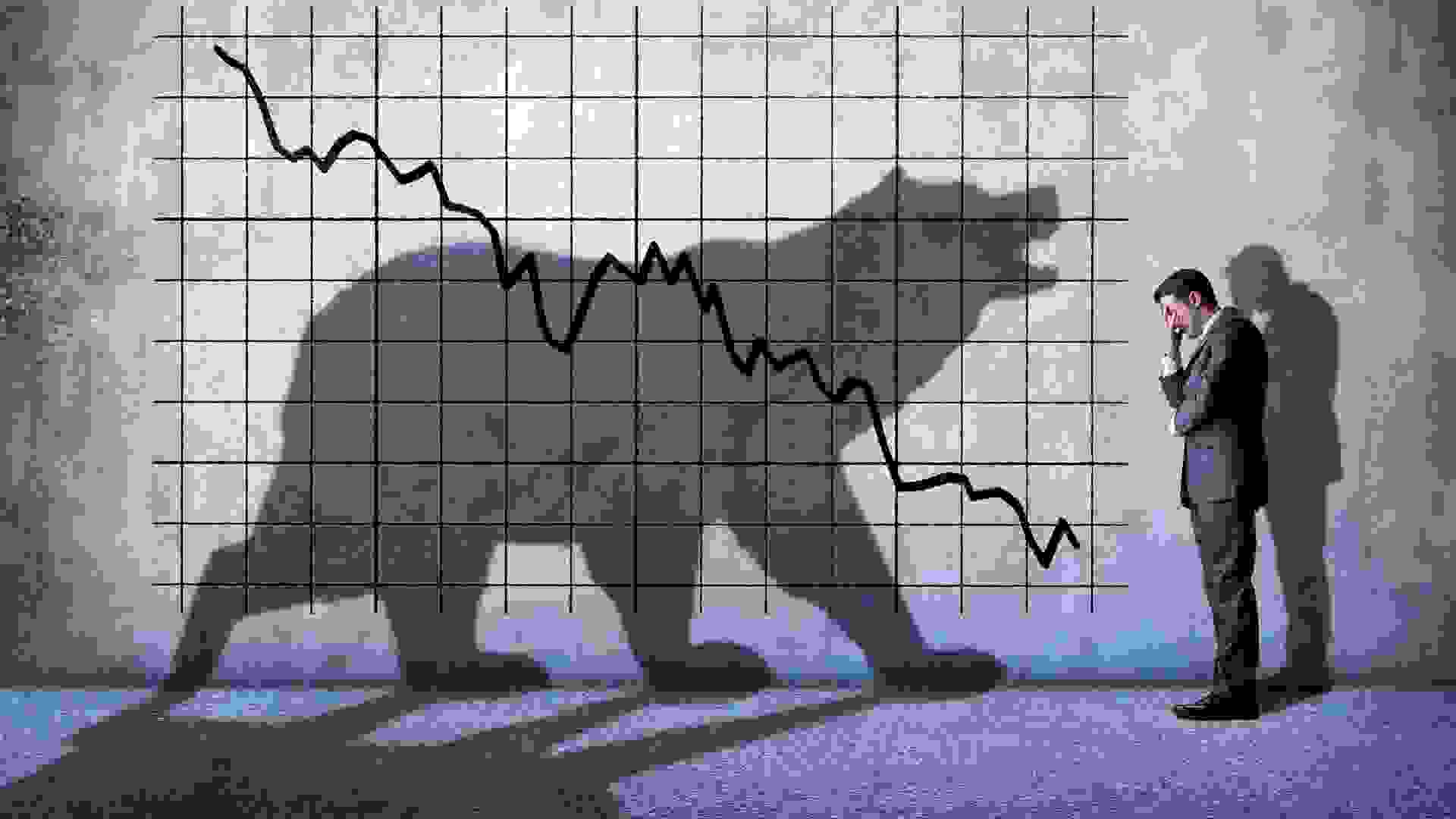 With U.S. stocks now officially in bear market territory following an ongoing slump in the S&P 500, many investors might be wondering how long the current bear market will last. See: 22 Side Gigs…
READ MORE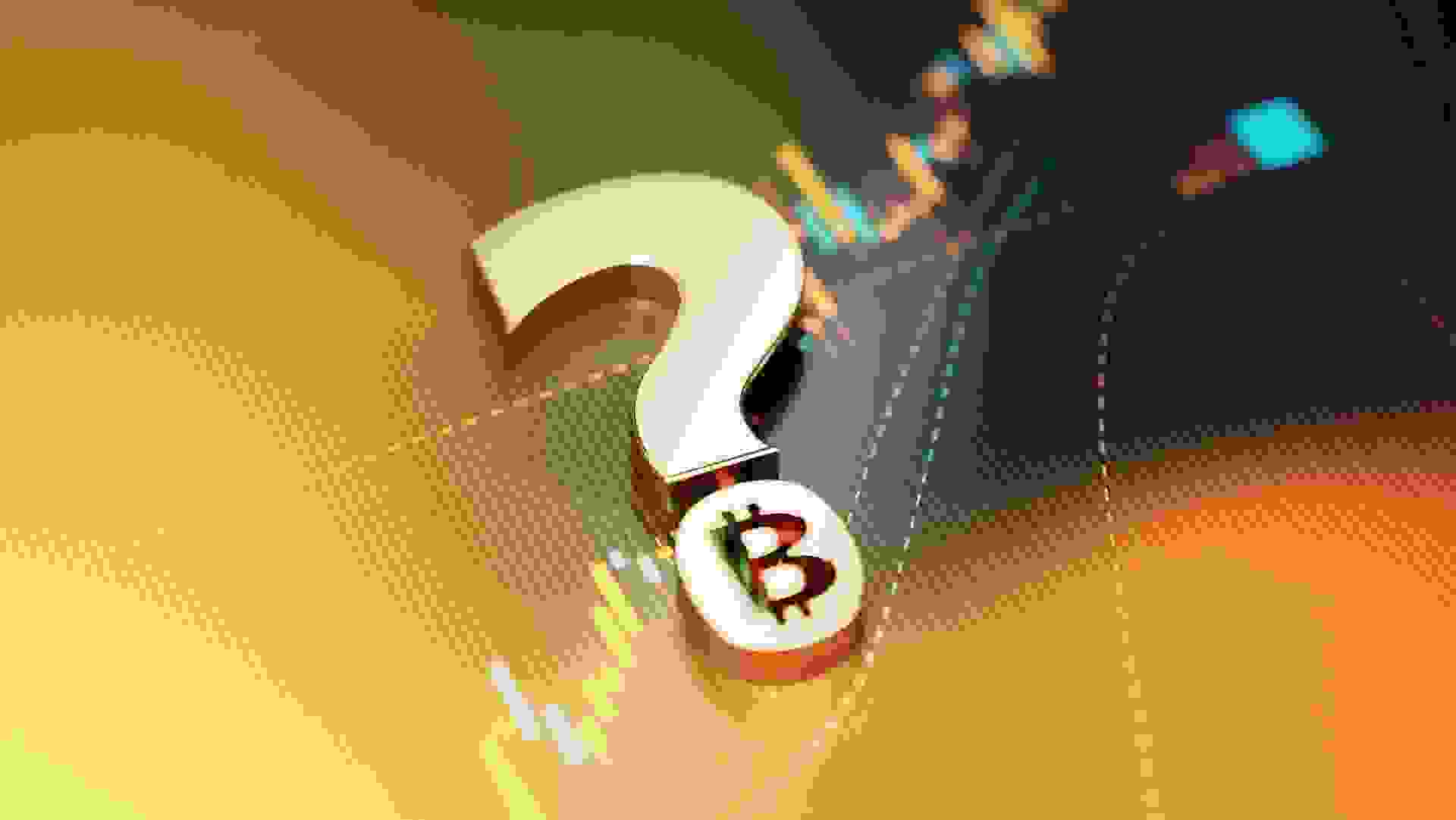 Investors interested in cryptocurrency are probably aware of the huge dip bitcoin and other cryptos have taken over the last couple months. It all started when the algorithmic stablecoin Terra…
READ MORE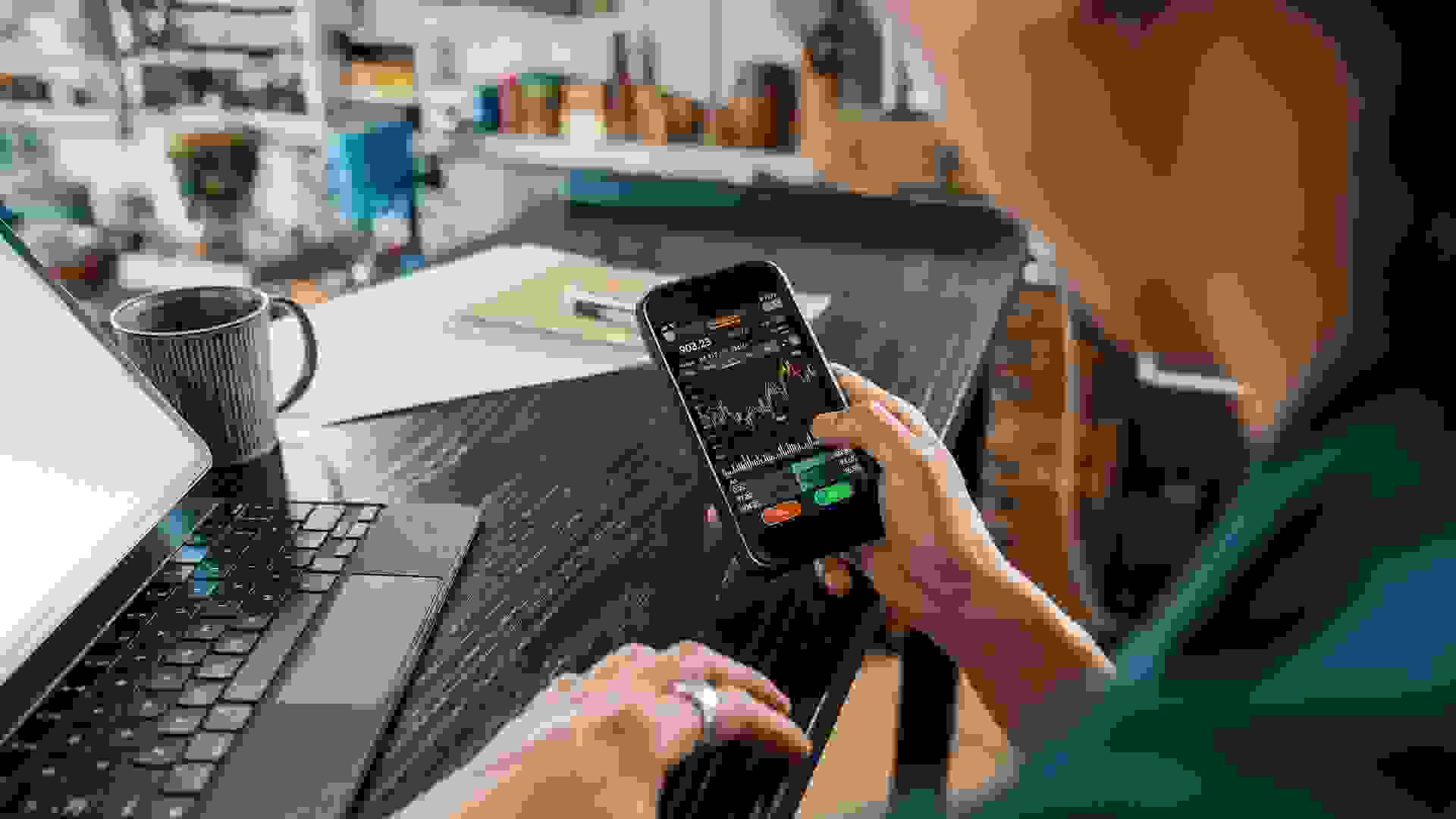 Attempting to ease the worst inflation in 40 years, the Federal Reserve raised its benchmark rate on June 15, its first three-quarter-point increase since 1994. It also raised concerns of investors…
READ MORE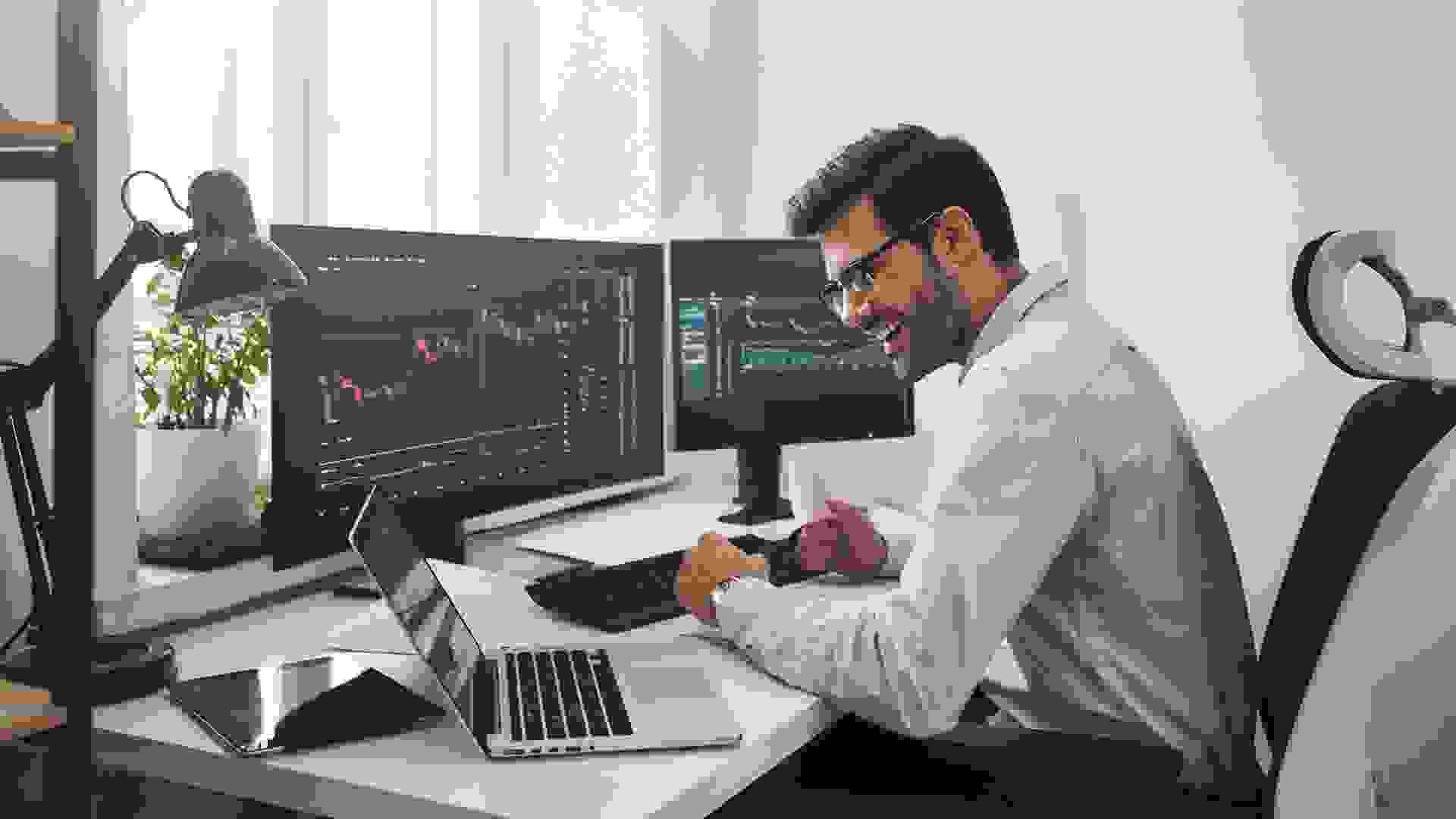 When deciding which cheap stocks to buy, it's important to factor in their potential to grow. Here are 27 low-cost stocks to consider for your portfolio.
READ MORE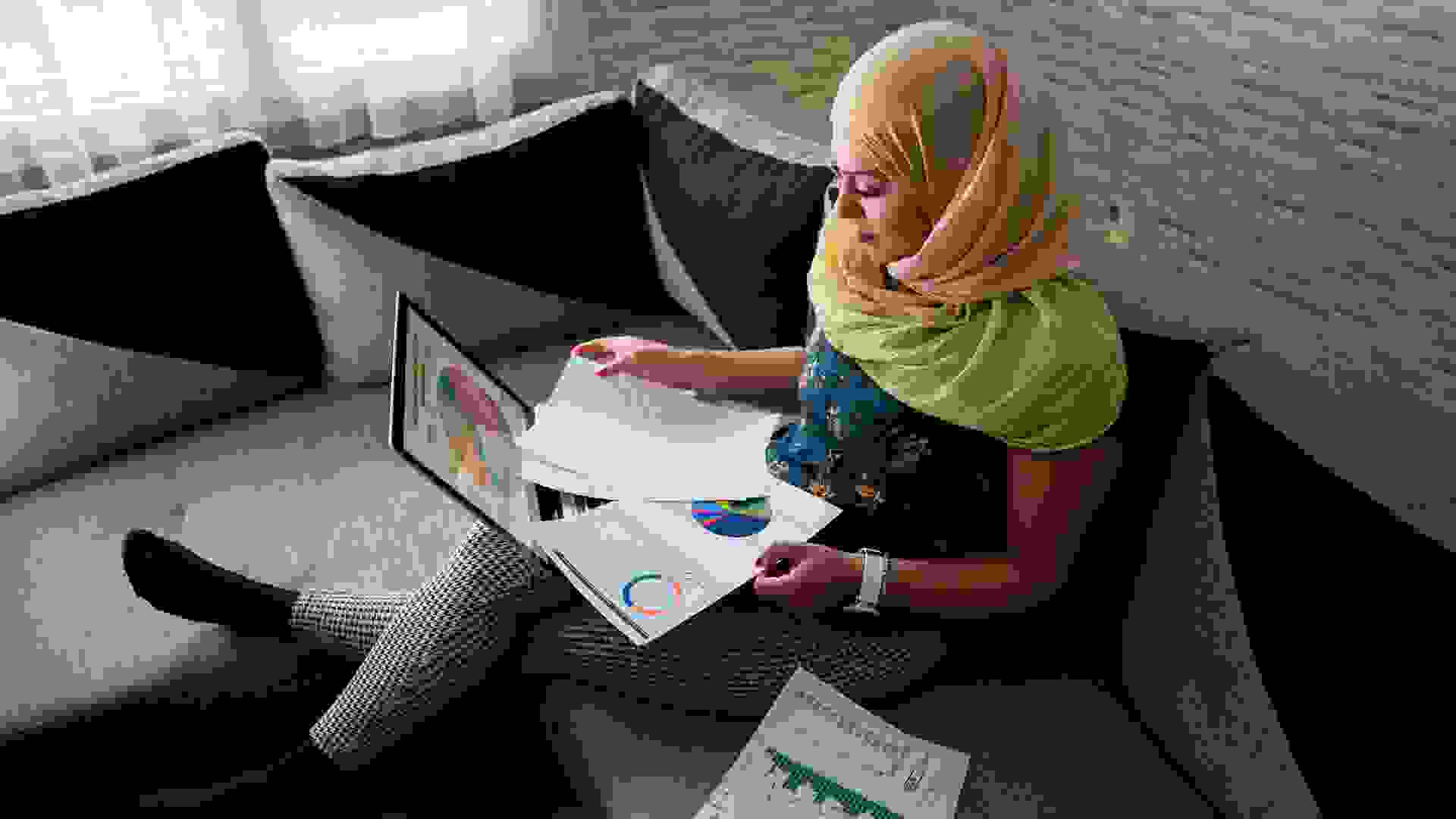 Inflation continued to rise in May, with data worse than expected. The Consumer Price Index (CPI) on June 10 increased 8.6% for the 12 months ending May, the largest 12-month increase since the period…
READ MORE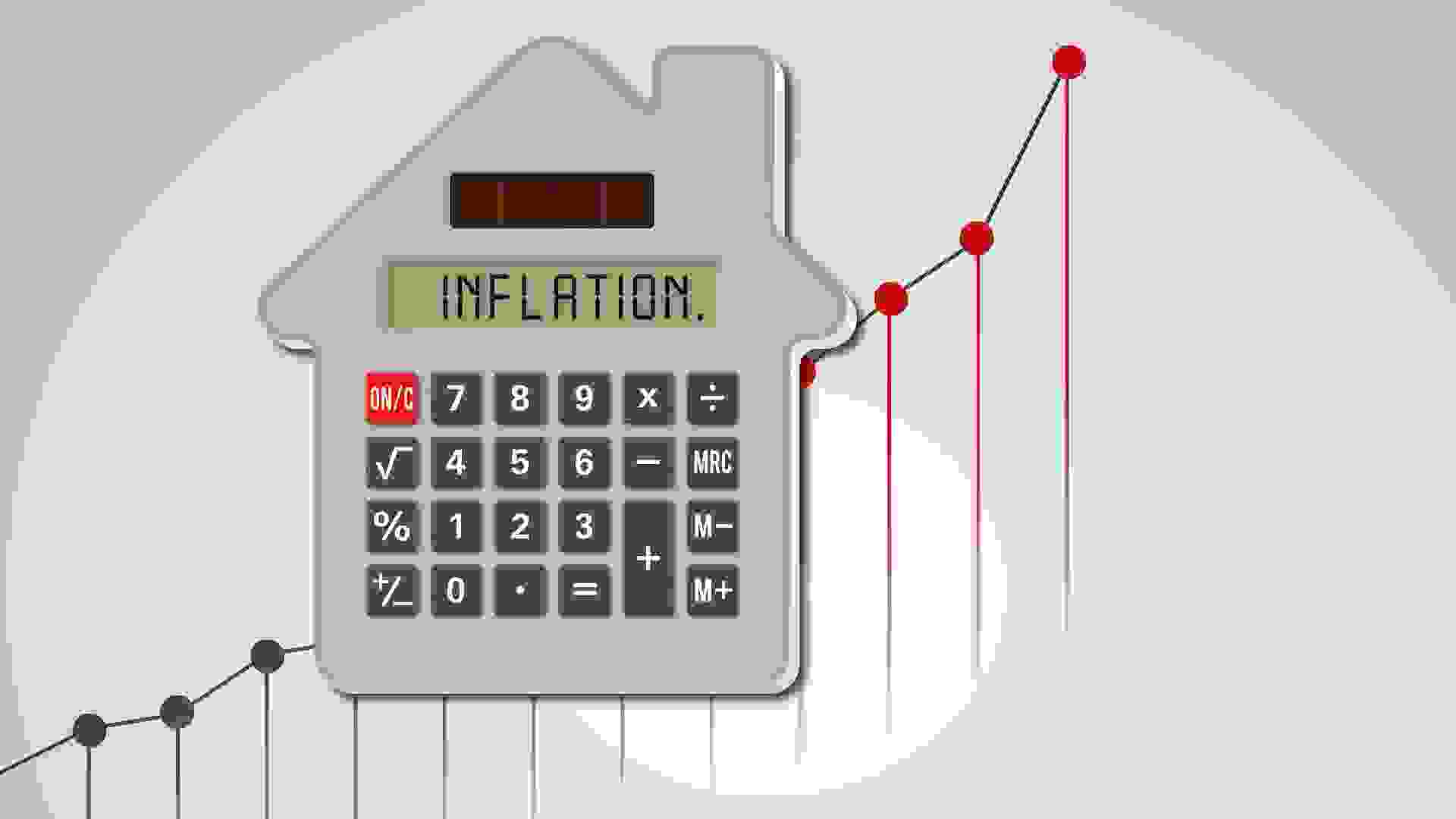 After the Federal Reserve took aggressive action to raise its benchmark interest rate, mortgage rates rose at their fastest pace since 1987. The New York Times reported that as of June 16, rates on…
READ MORE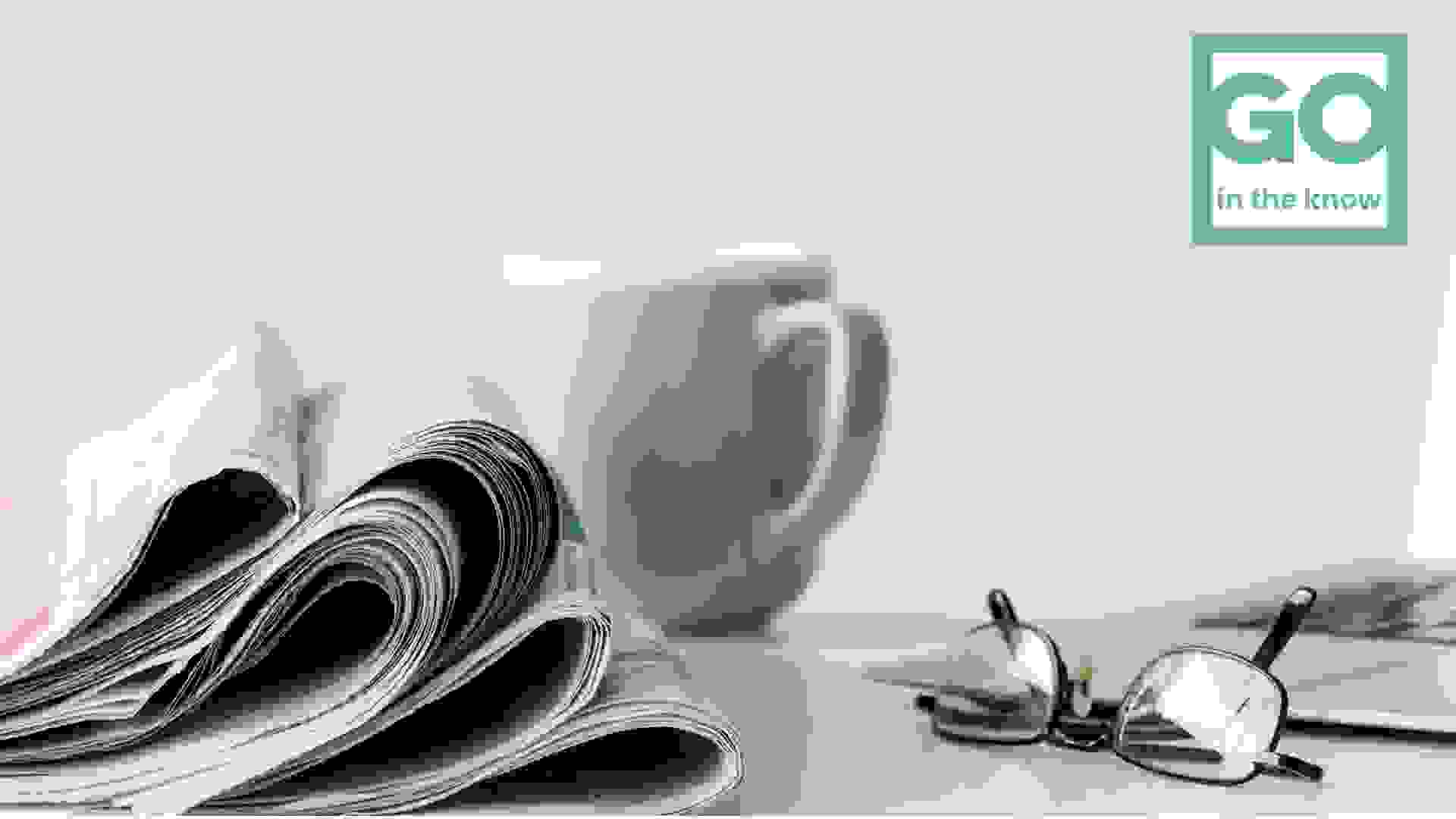 Happy Friday, folks. With the official start of summer just days away, take some time to cool down and catch up on today's top financial stories. Have a great weekend! The Big Lead: New Social…
READ MORE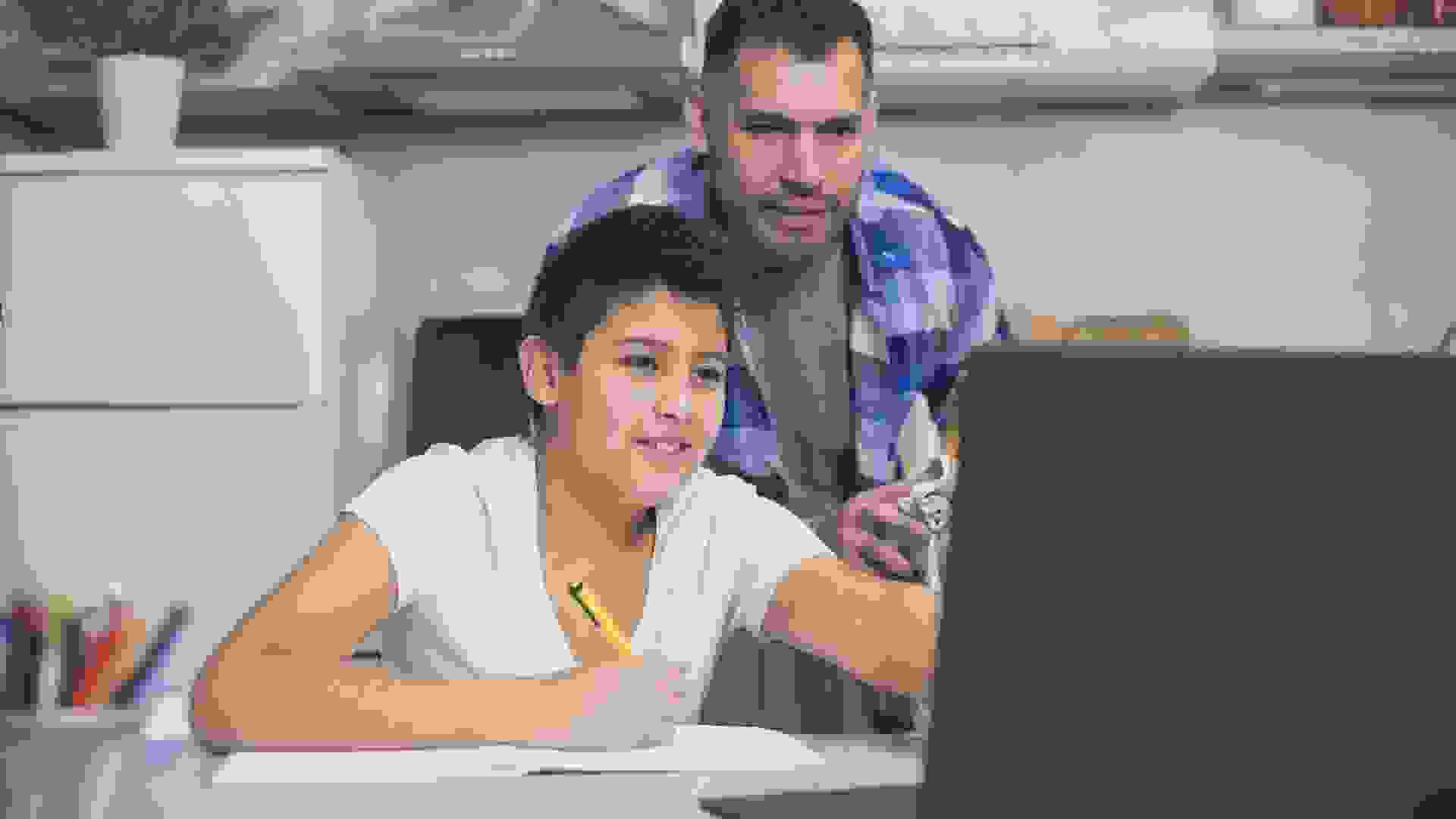 If you are qualified based on your income, you might be able to get $30 off your internet service thanks to a program introduced by the Federal Communications Commission (FCC) called the Affordable…
READ MORE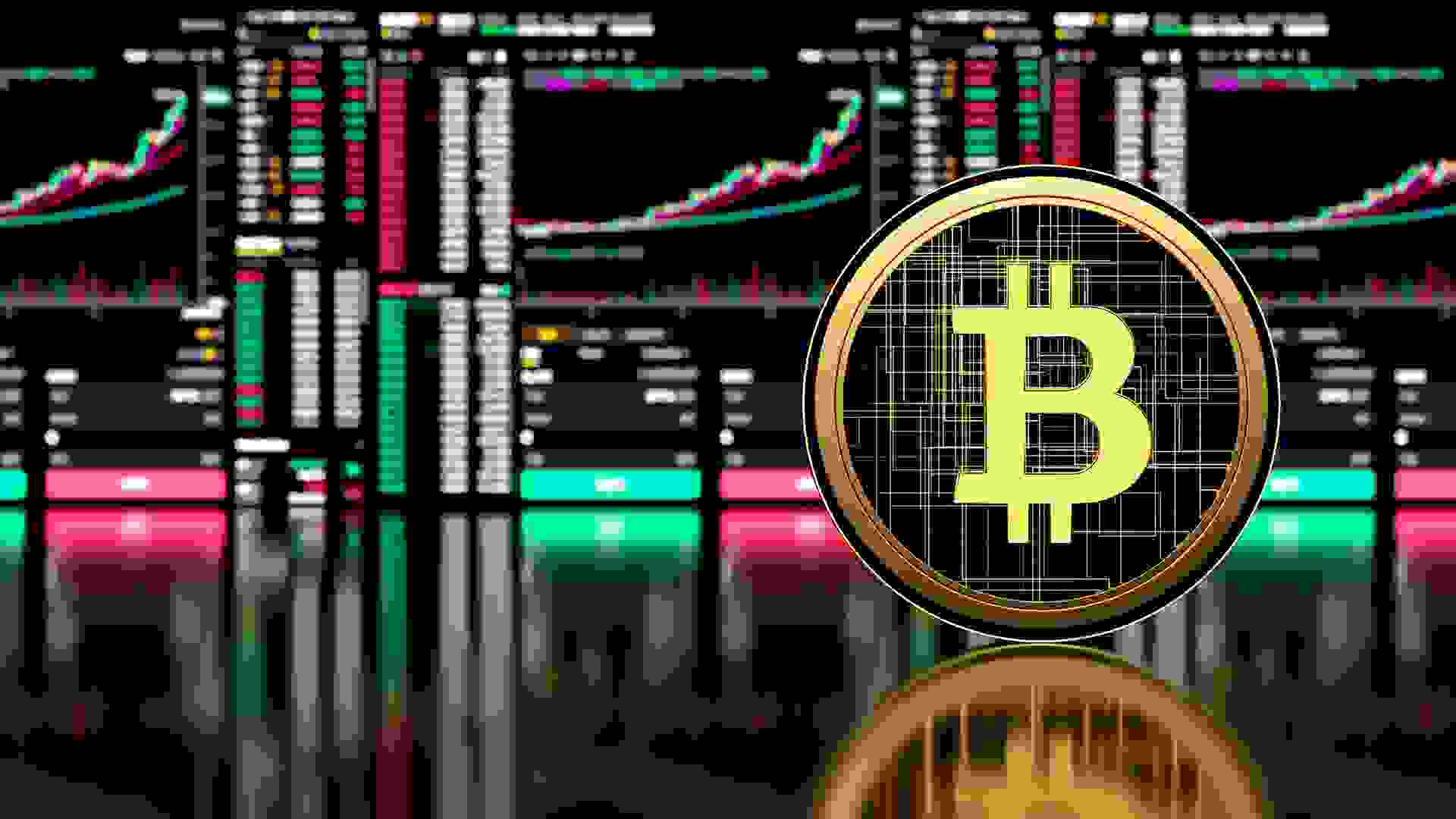 The Federal Reserve raised its interest rates by three-quarters of a percentage point rate on June 15, the first time the board has done so since 1994. The move was widely anticipated and comes amid a…
READ MORE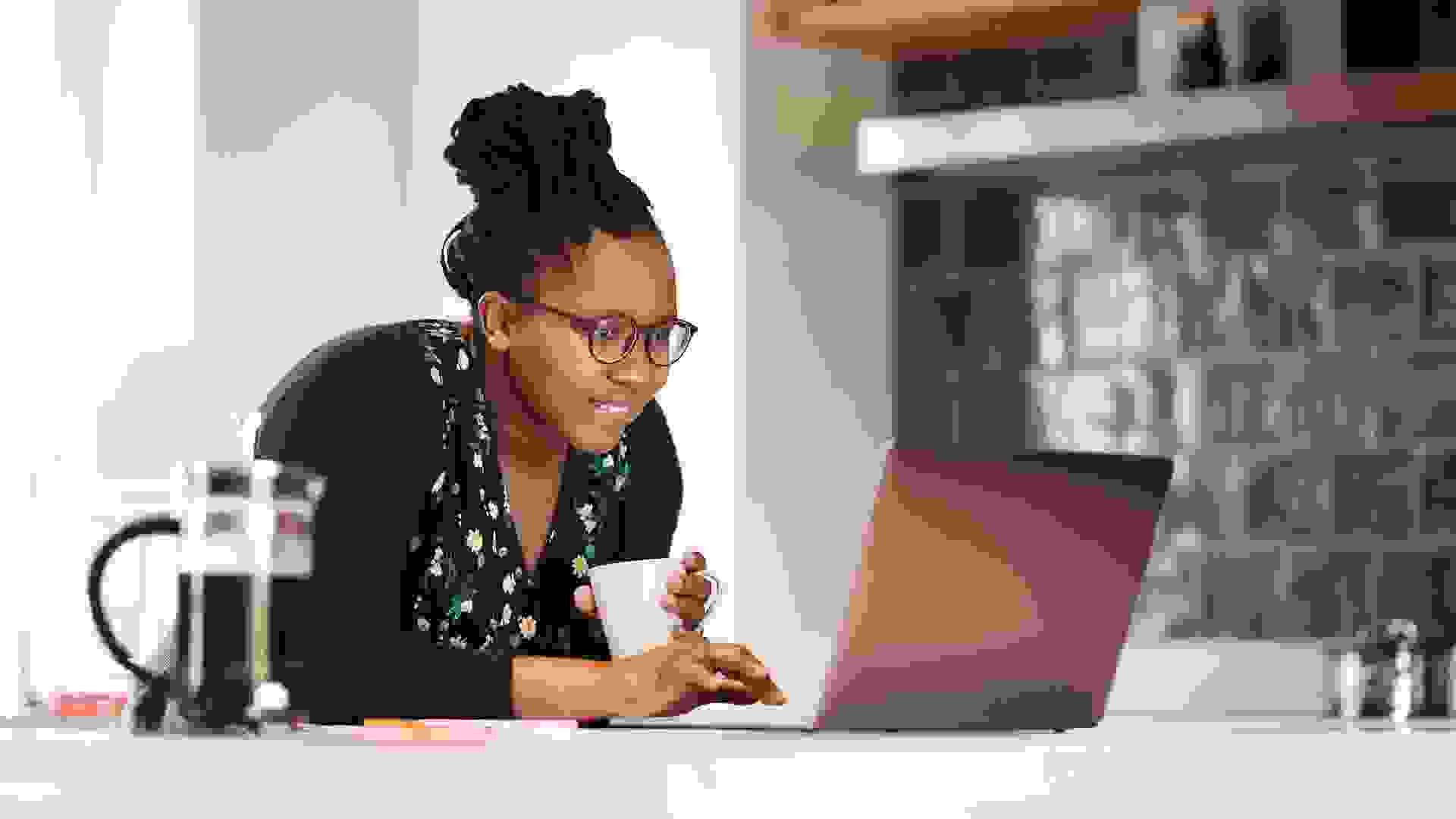 Almost all banks observe certain holidays and close. See if your bank is closed today & when the next banking holidays are to avoid going to a closed a bank.
READ MORE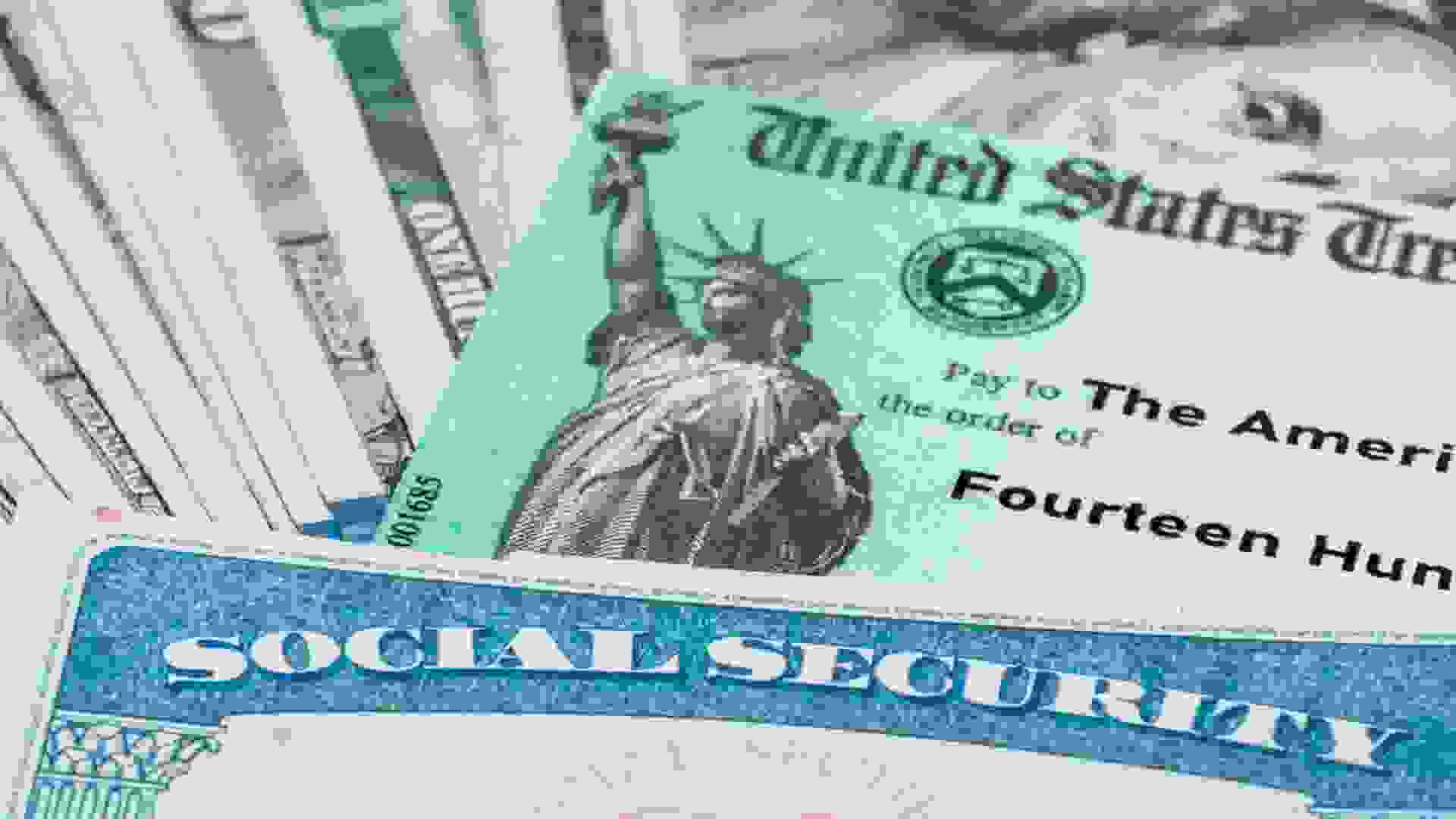 Social Security recipients could get an additional $2,400 a year in benefits if a new bill recently introduced to Congress wins approval — something seniors would no doubt welcome as surging…
READ MORE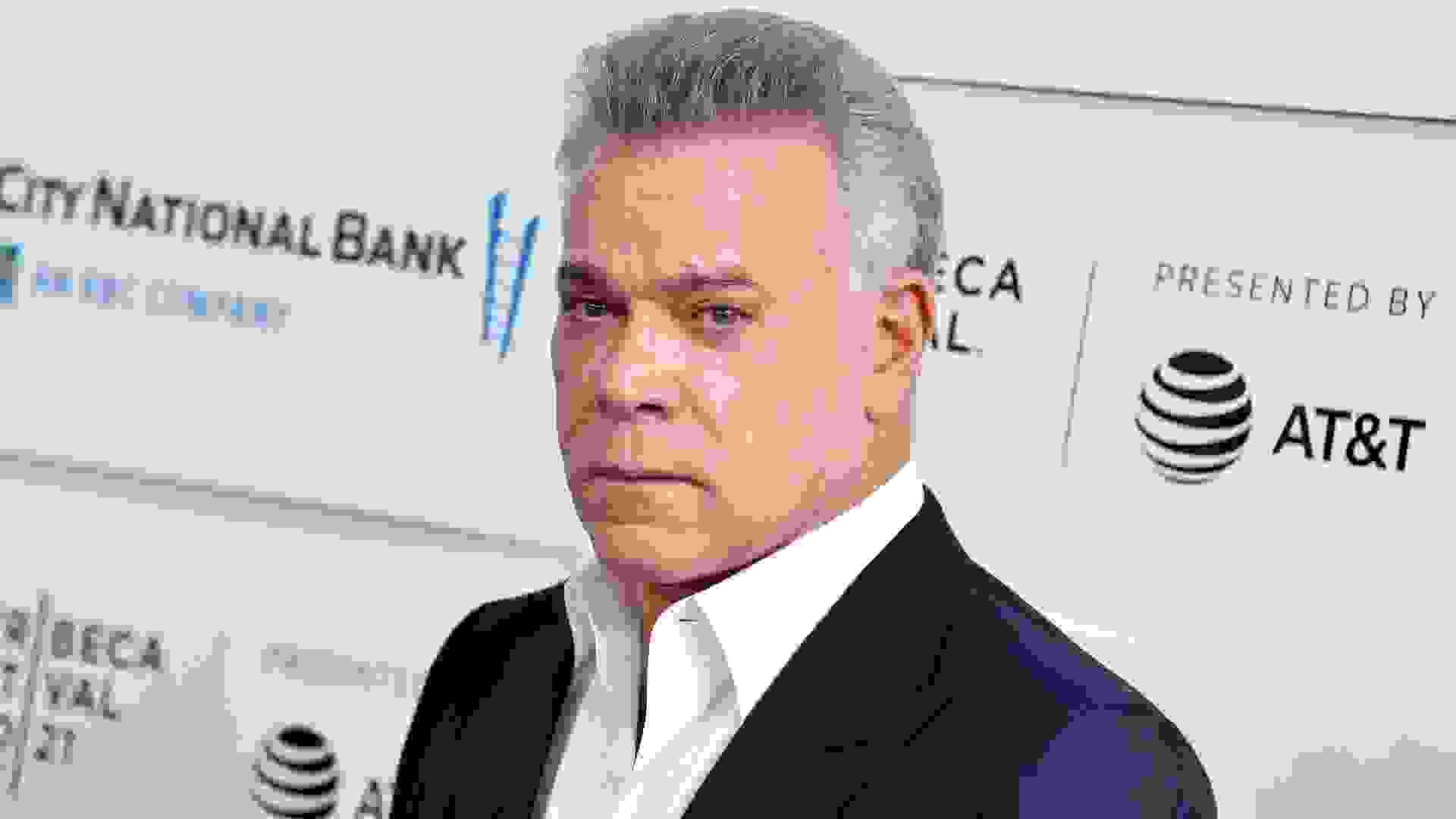 American actor and producer Ray Liotta has died. He was 67 years old. Although known for memorable roles in "Field of Dreams" and "Something Wild," he will be best remembered as Henry Hill, an…
READ MORE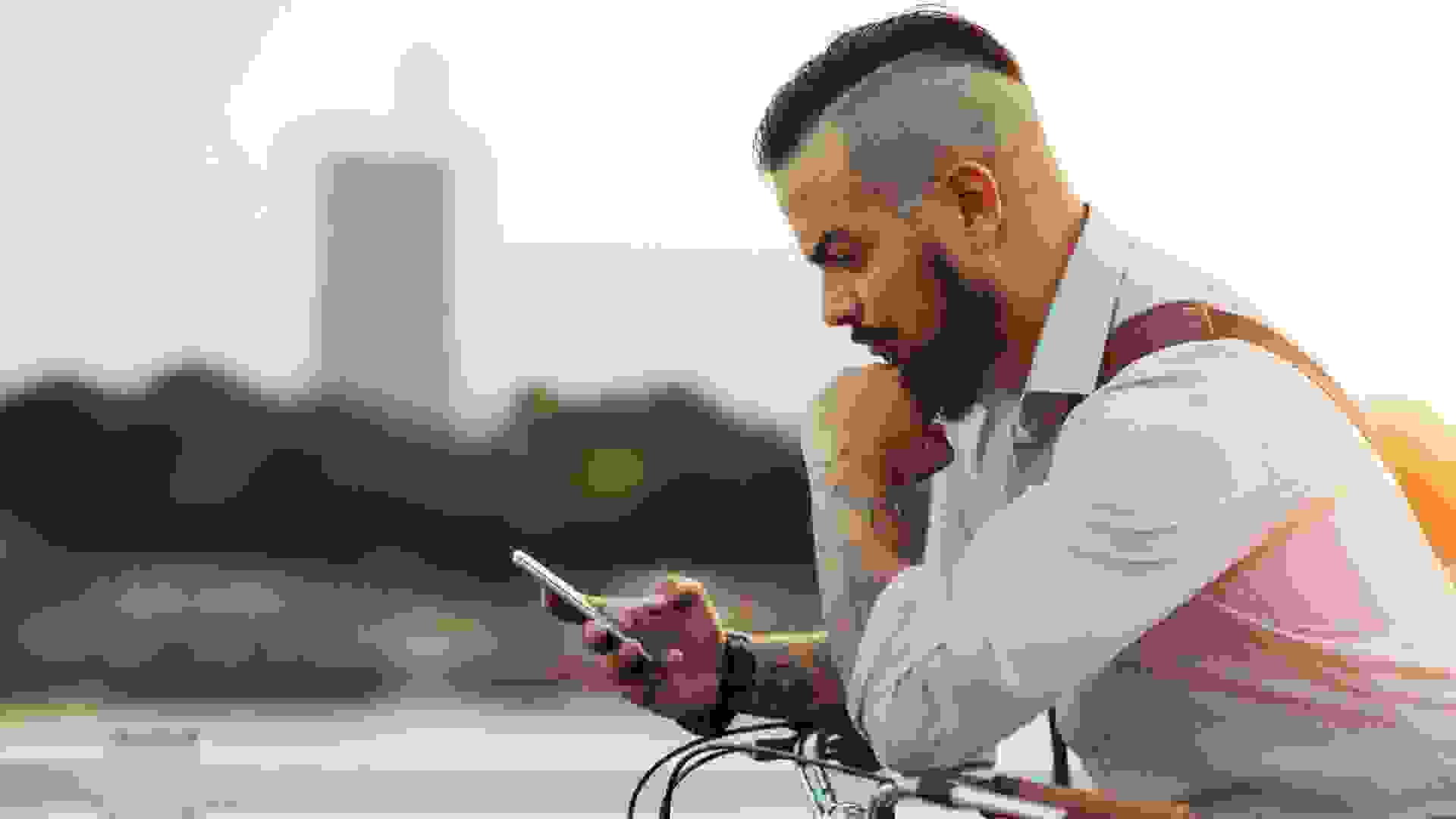 When stock markets move into bear territory, which they did this week in the United States, it's tempting to jump into the market and scoop up stocks at deflated prices and then wait for them to rise…
READ MORE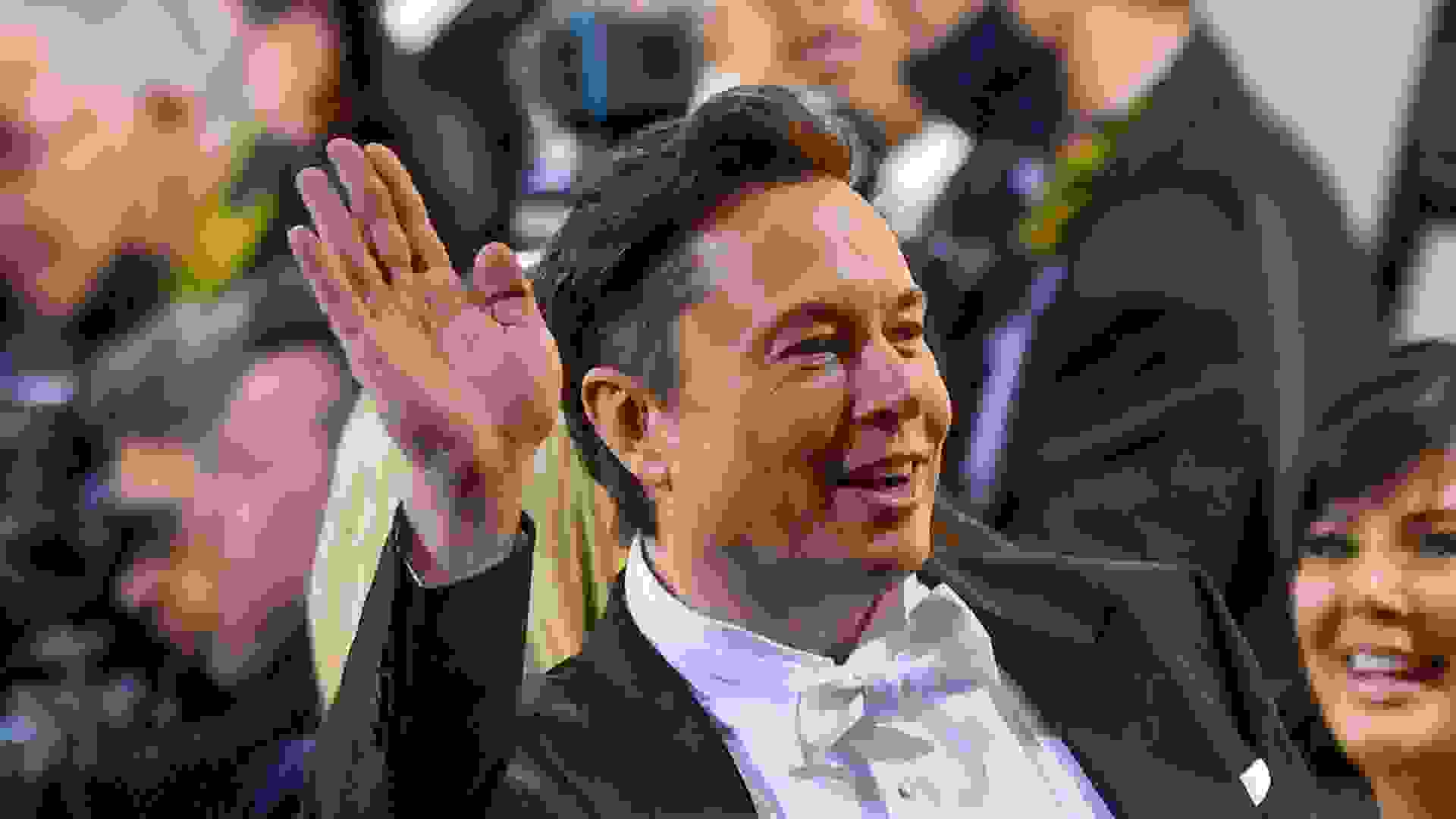 Elon Musk held his first meeting with Twitter staff on June 16, a virtual one via his cell phone. During the session with Twitter's 8,000 employees, Musk fielded questions and addressed a wide range…
READ MORE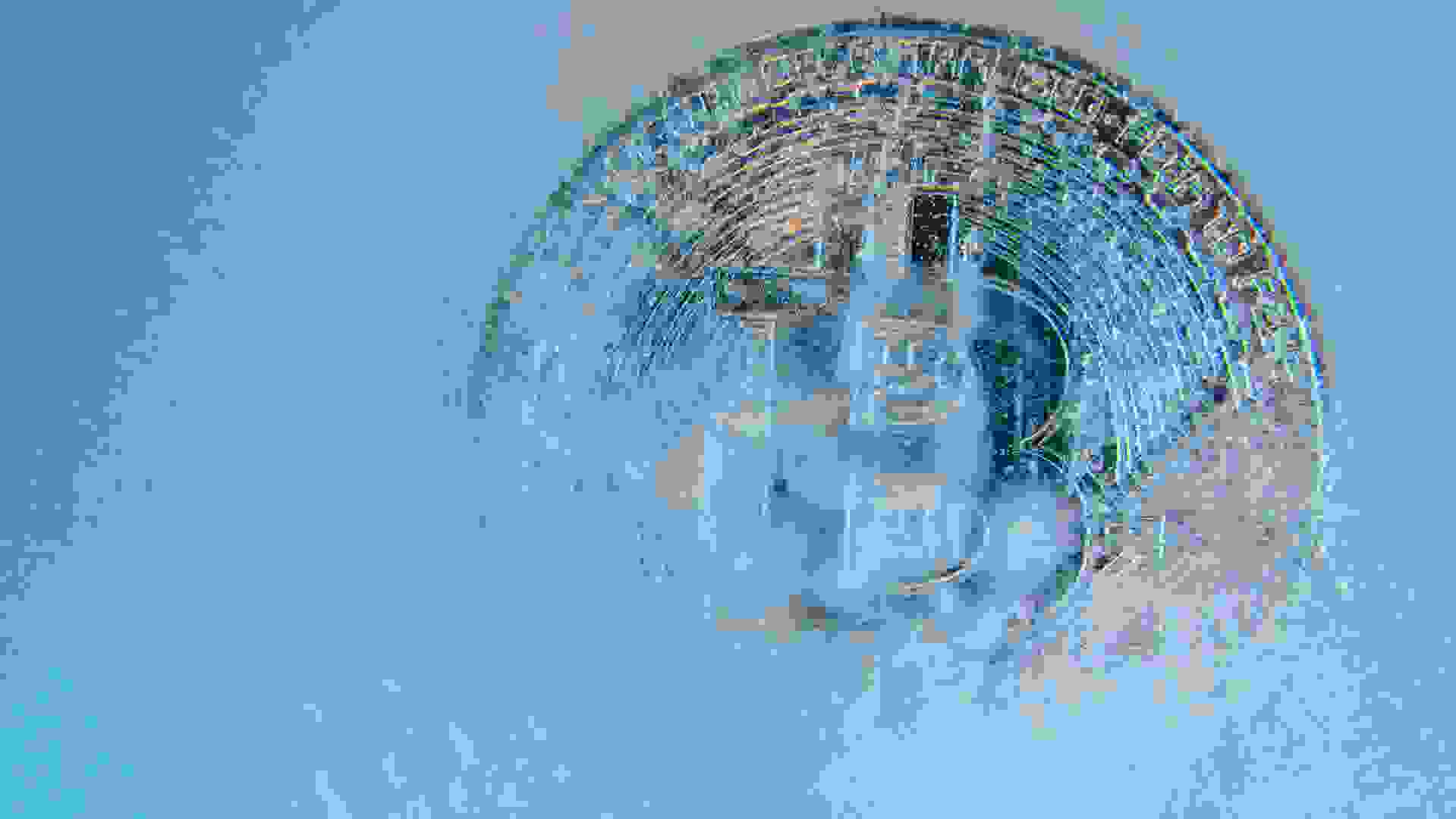 Fans of "Game of Thrones" will be familiar with the phrase "Winter Is Coming," which essentially means bad things are coming in the form of a lasting conflict. That phrase became the genesis of…
READ MORE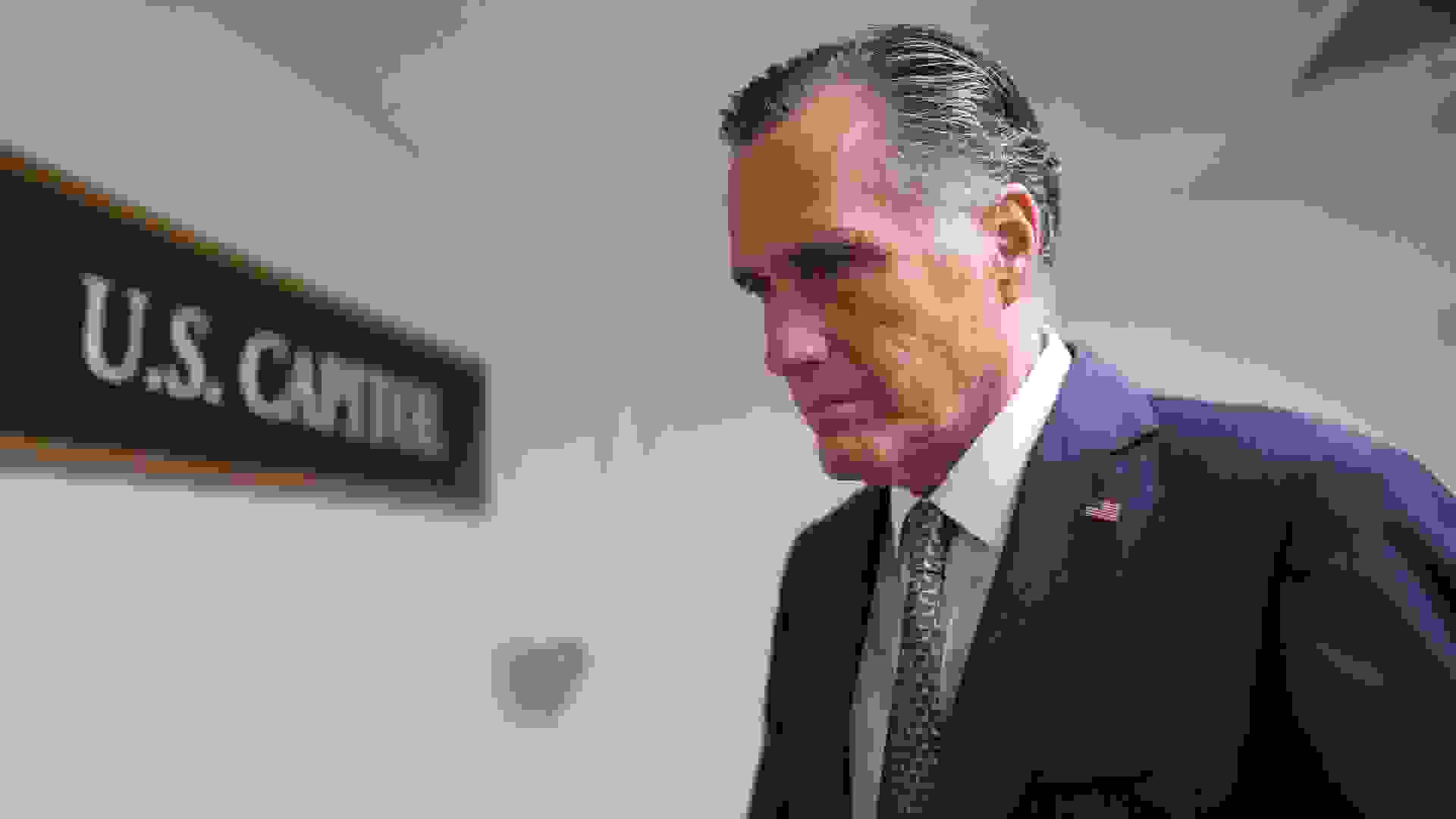 In an effort to help American families face "an extraordinary amount of financial strain," a revised proposal to create a sustainable monthly child tax credit was introduced by Sen. Mitt Romney…
READ MORE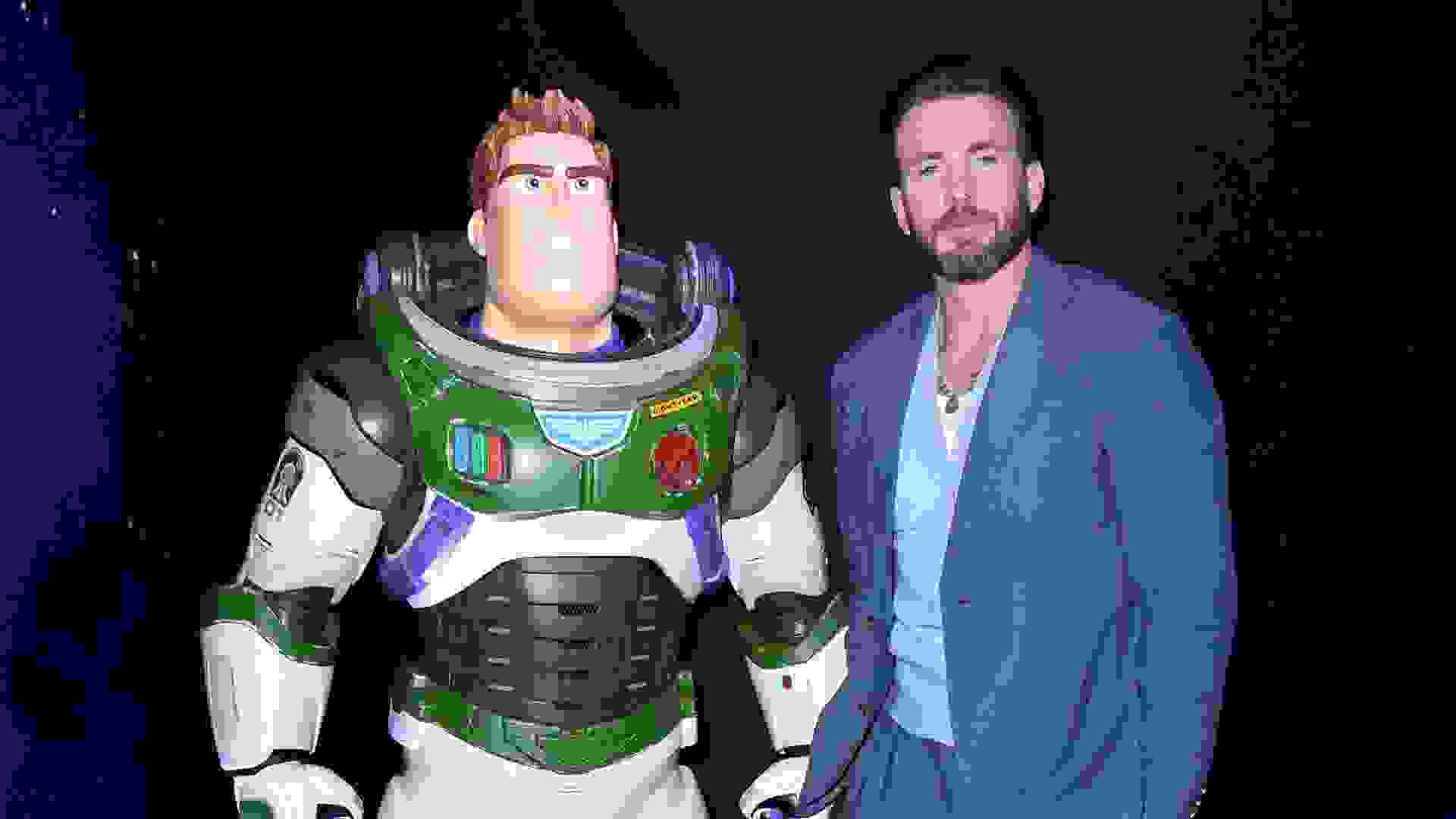 Chris Evans, the actor behind the Captain America film franchise, is moving from one iconic film role to another. He's voicing Buzz Lightyear in Disney/Pixar's animated film, "Lightyear," set for…
READ MORE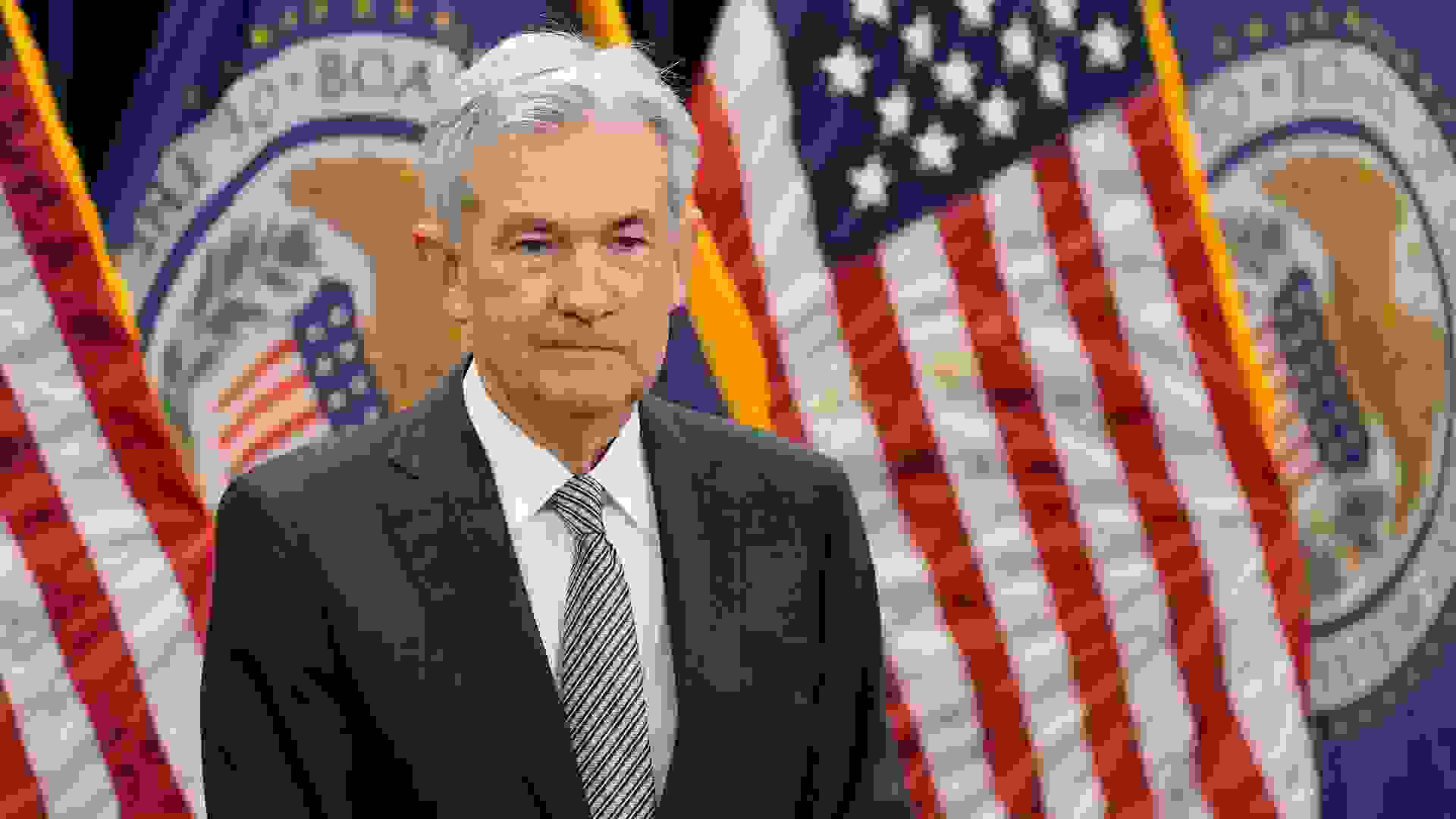 As expected, the Federal Reserve said it will raise interest rates by three-quarters of a percentage point rate, the first time it has done so since 1994. The move was widely anticipated and comes…
READ MORE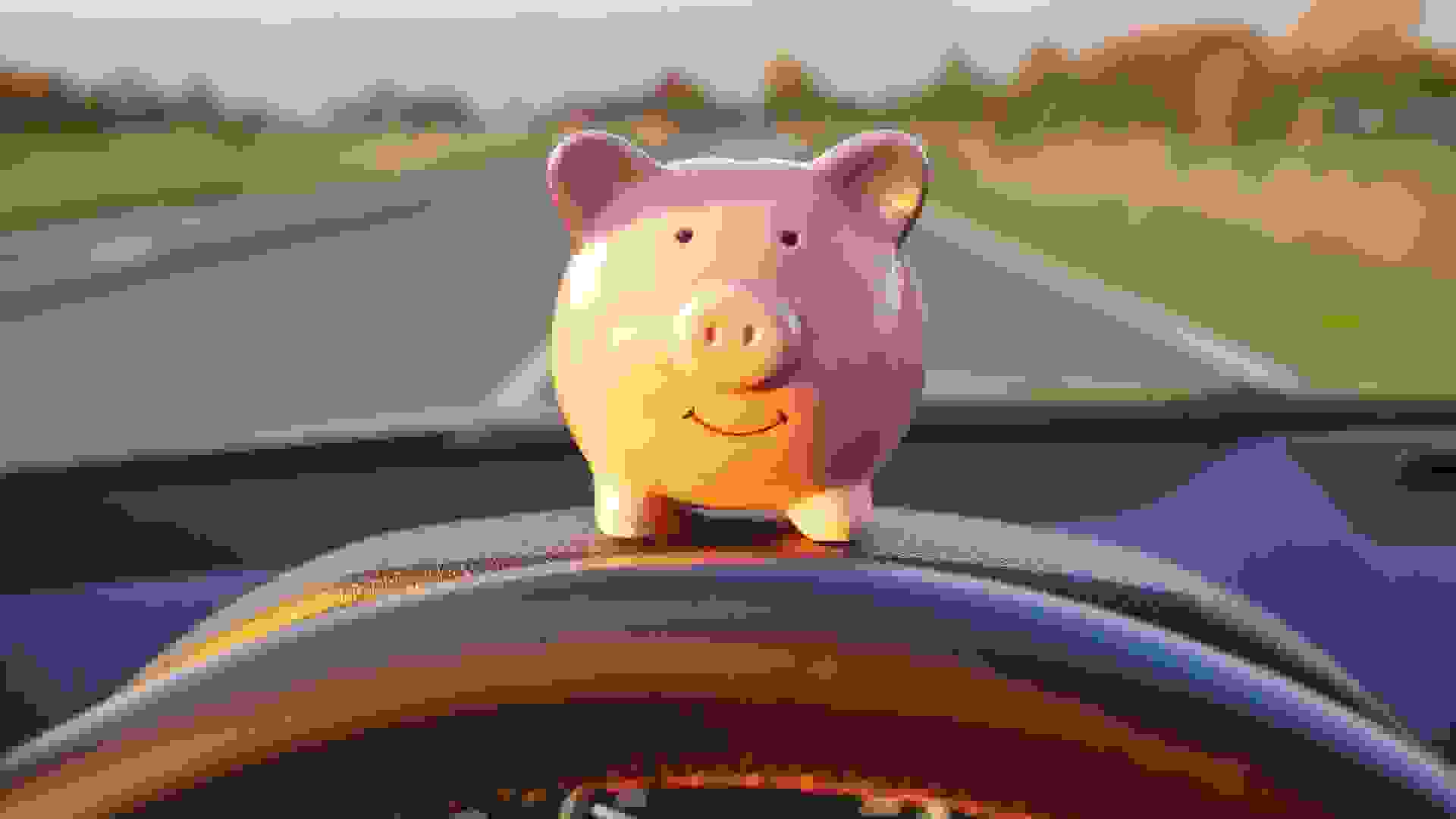 Every time the Fed increase its interest rates, it costs more to borrow. With the Federal Reserve raising its federal funds rate by three-quarters of a percentage point on Wednesday — and with more…
READ MORE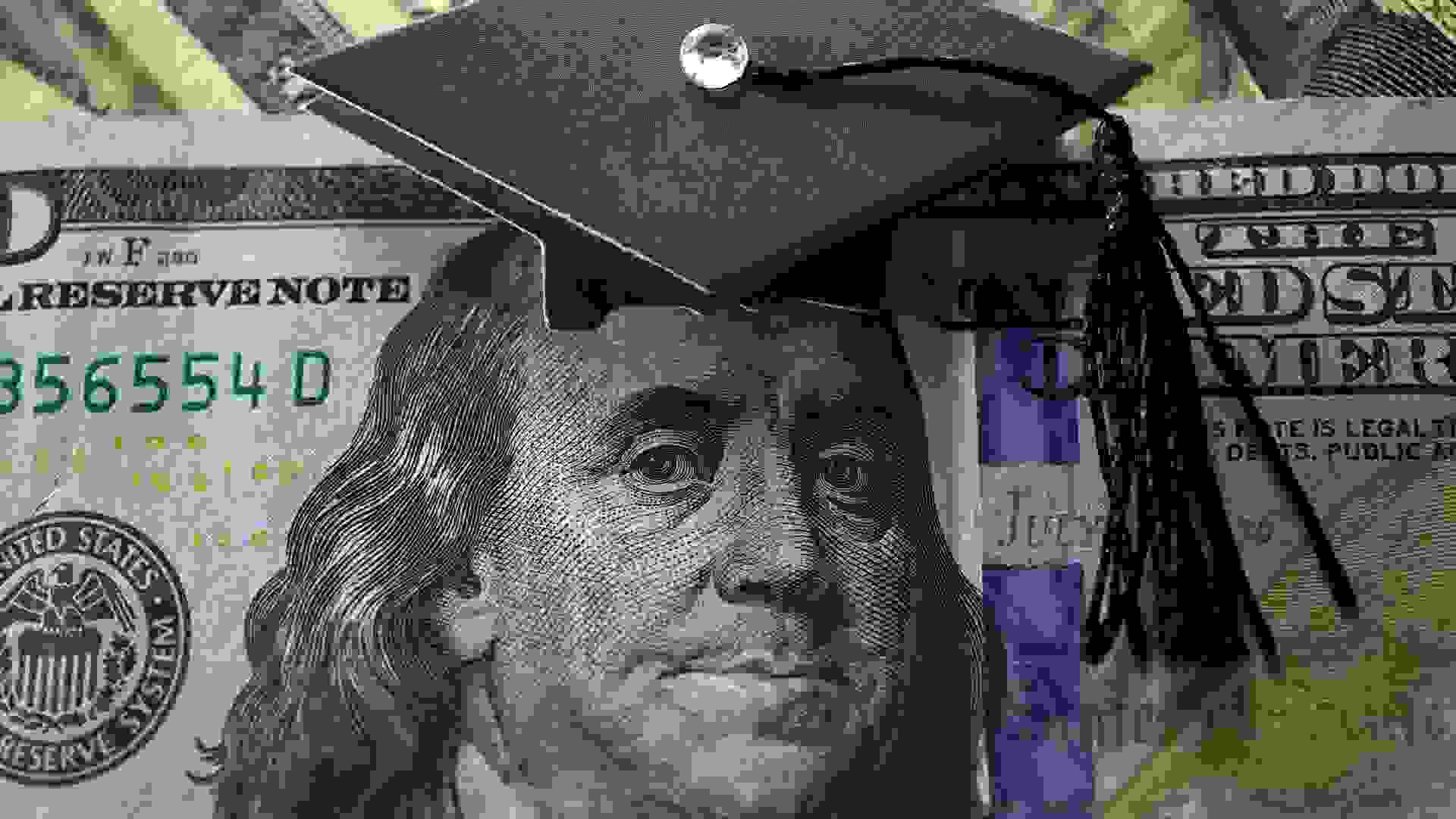 As rates of inflation continue to rise, the Federal Reserve decided to make a bold move Wednesday and increase the federal interest rate by 0.75% points, which is the largest increase in 28 years. At…
READ MORE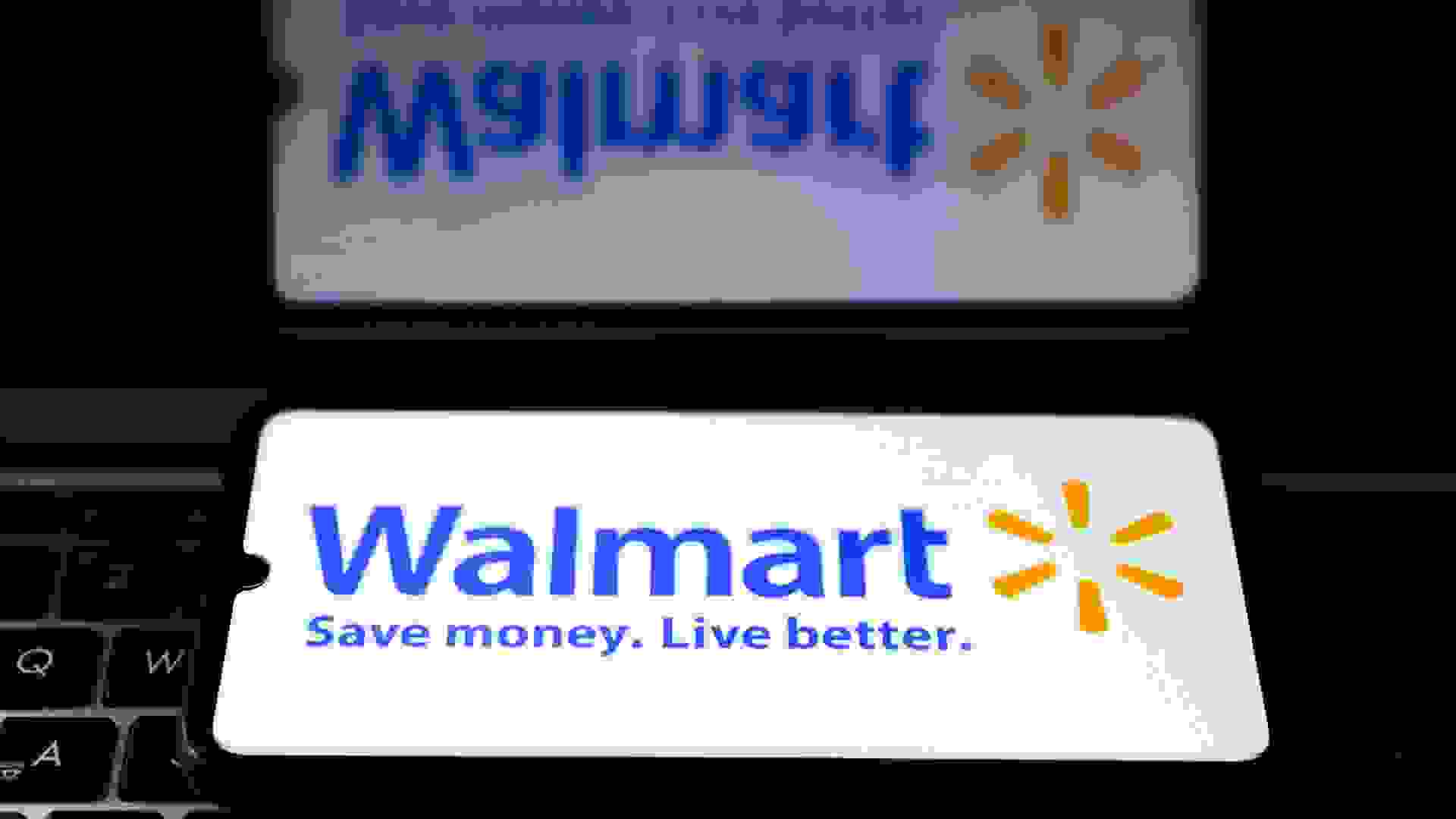 When you're the world's biggest retailer, it makes sense to bring more of the world into your operation. Walmart is doing just that by recruiting United Kingdom businesses to sell their goods in the…
READ MORE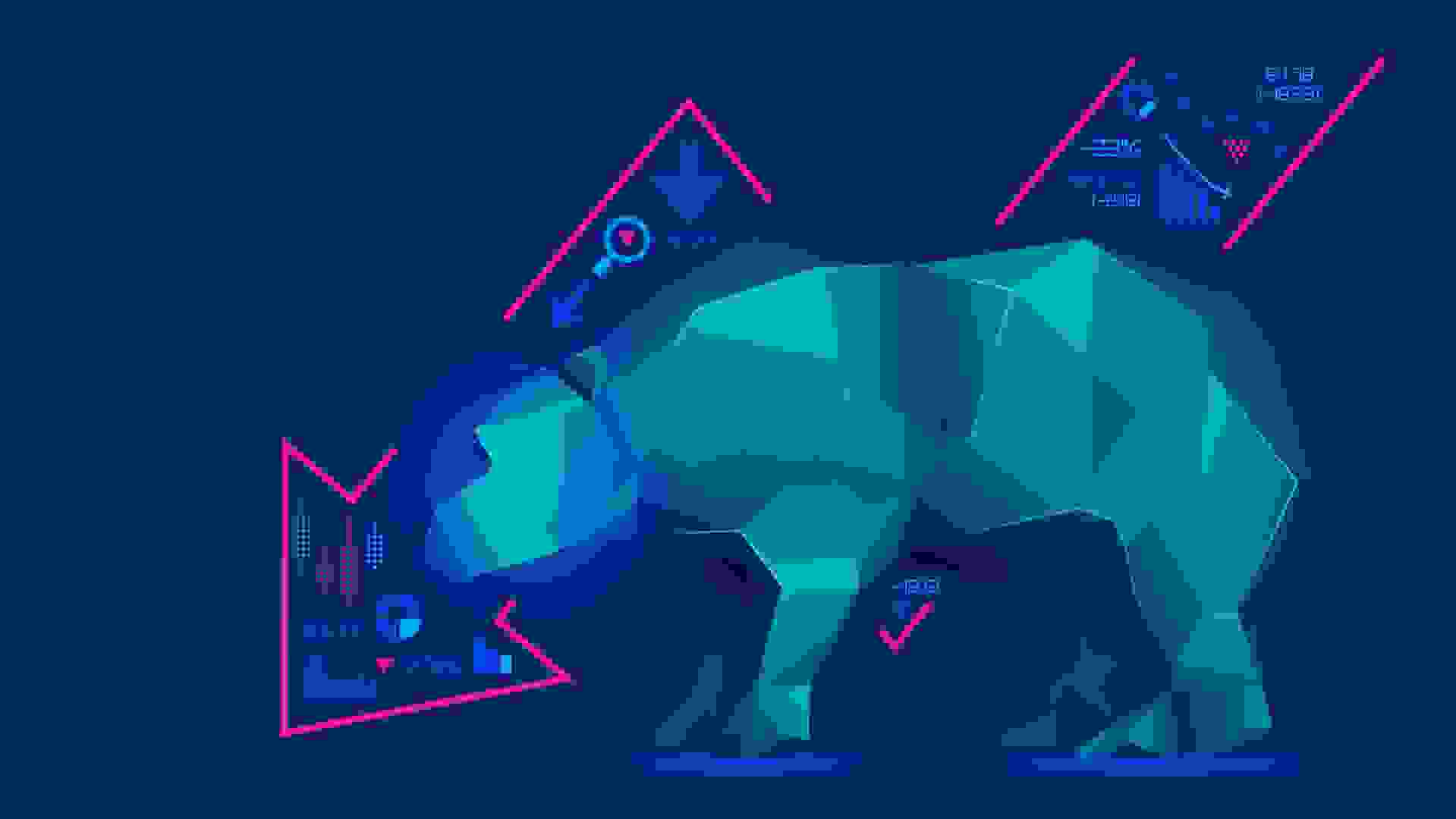 With the economy firmly entrenched in a bear market, at least for the time being, many people are re-evaluating their assets and investments to make the right financial moves. Multiple financial…
READ MORE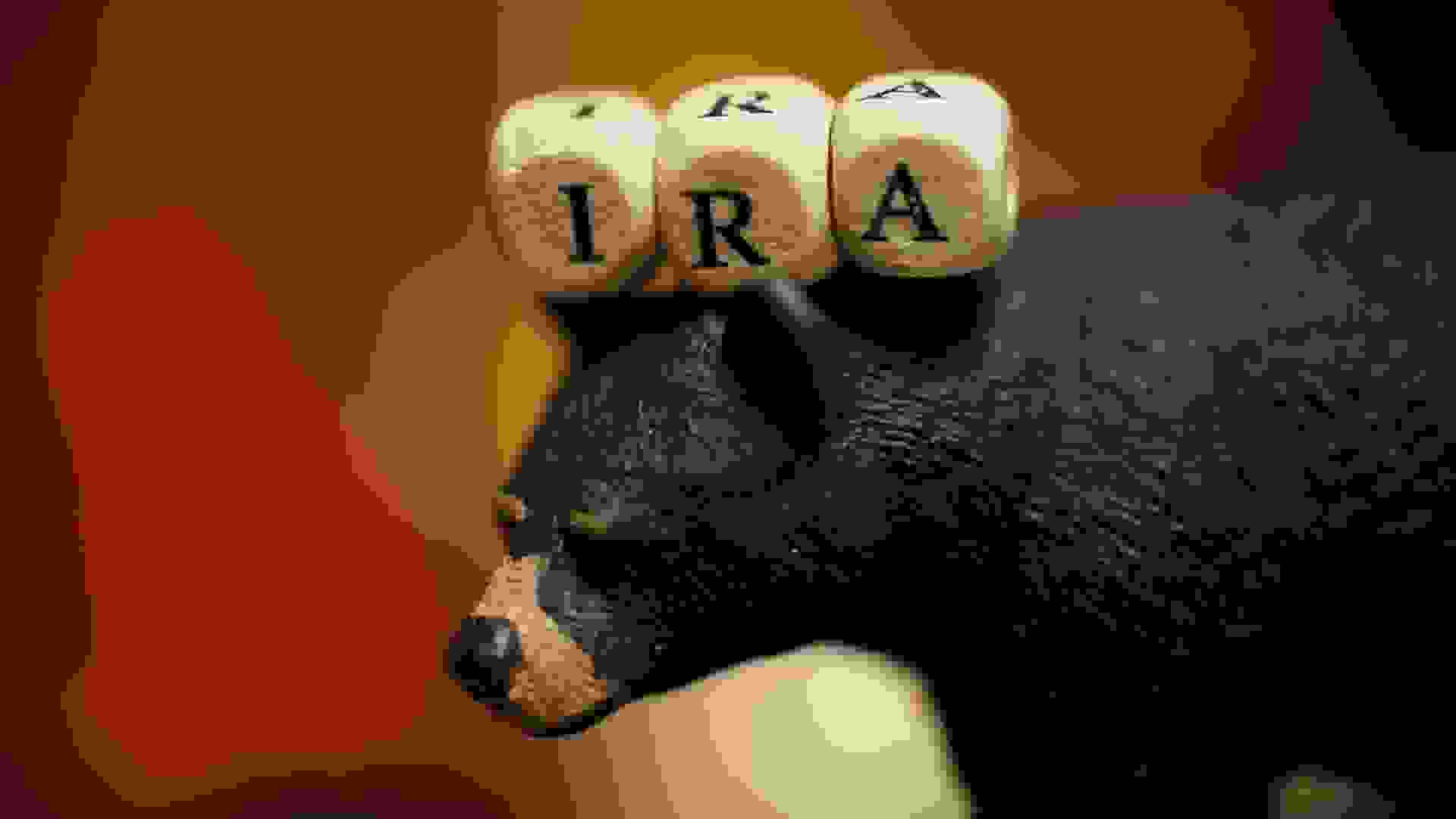 We are officially dealing with a stock market that has crossed into bear market territory — typically, when stocks or equity markets are down at least 20% from recent peaks — as the S&P 500…
READ MORE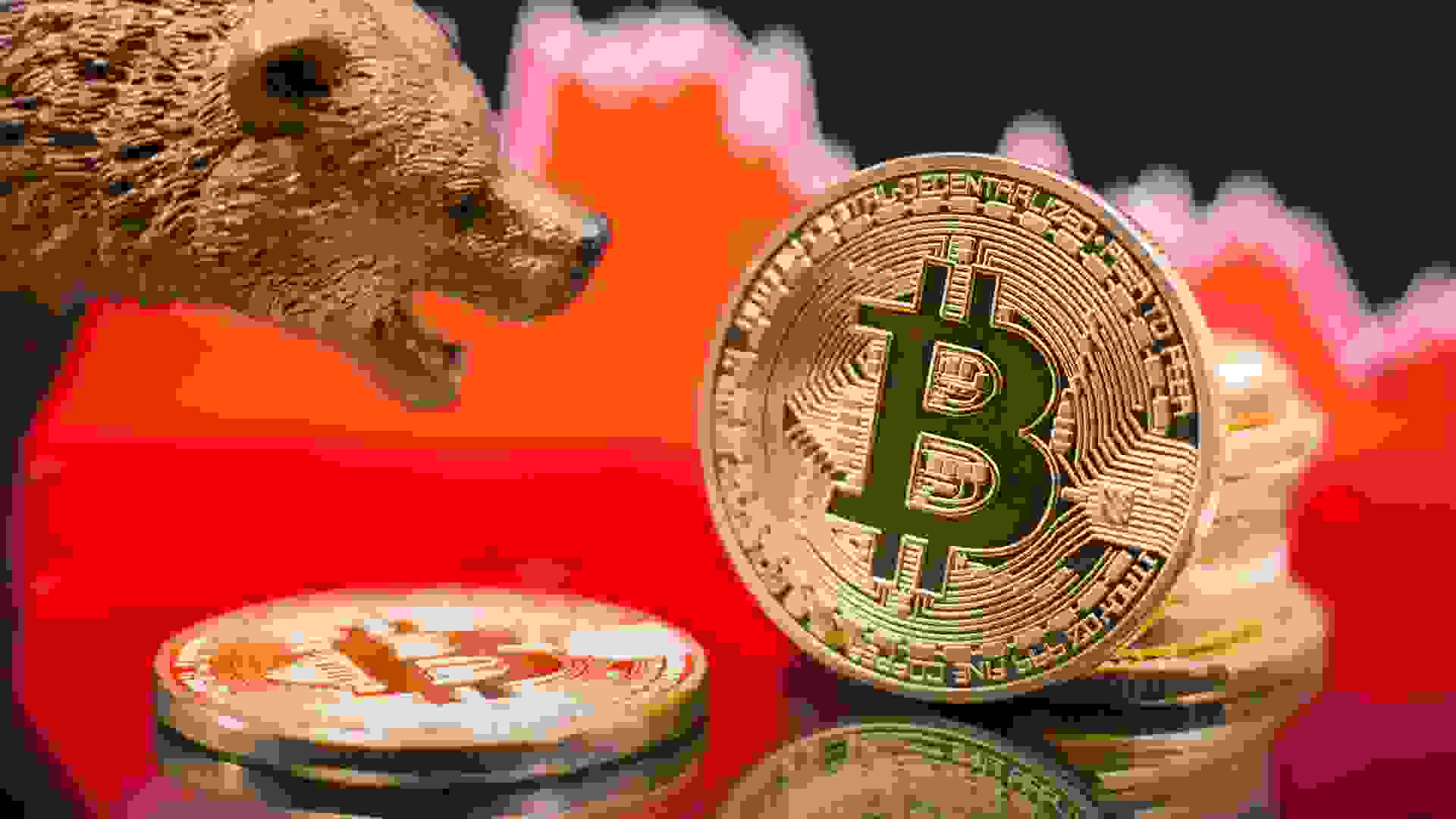 Crypto winter — the cryptocurrency equivalent of a bear market on Wall Street — has arrived. See: 36% of Employees Want To Be Paid in Crypto: What Are the Pros and Cons?Find: Experts Address 5…
READ MORE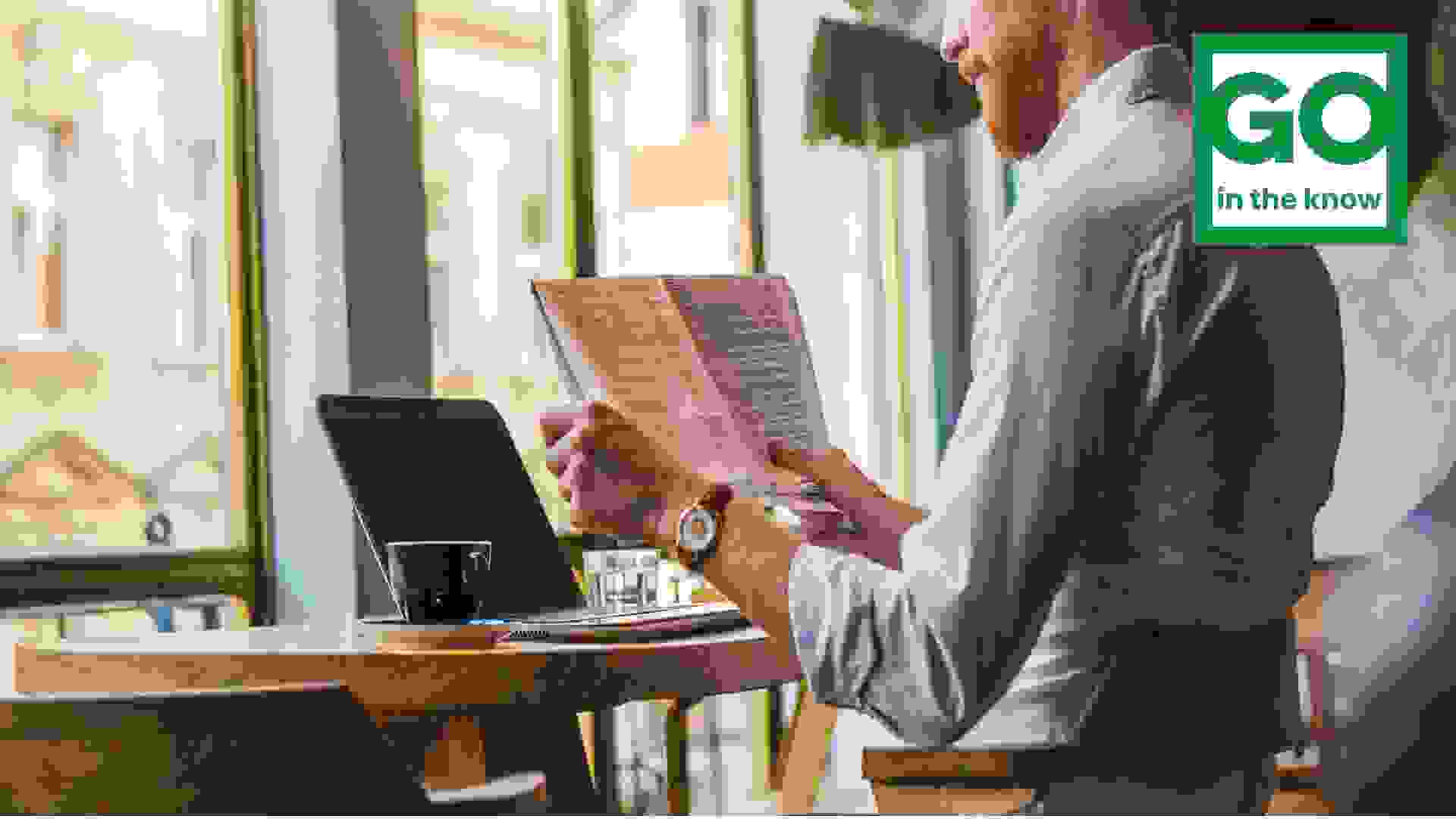 If you've found yourself saying, "Oh, fudge!" a lot lately, today is a fitting — it's National Fudge Day. Now that you know that, here's the lowdown on today's top financial stories. The Big Lead:…
READ MORE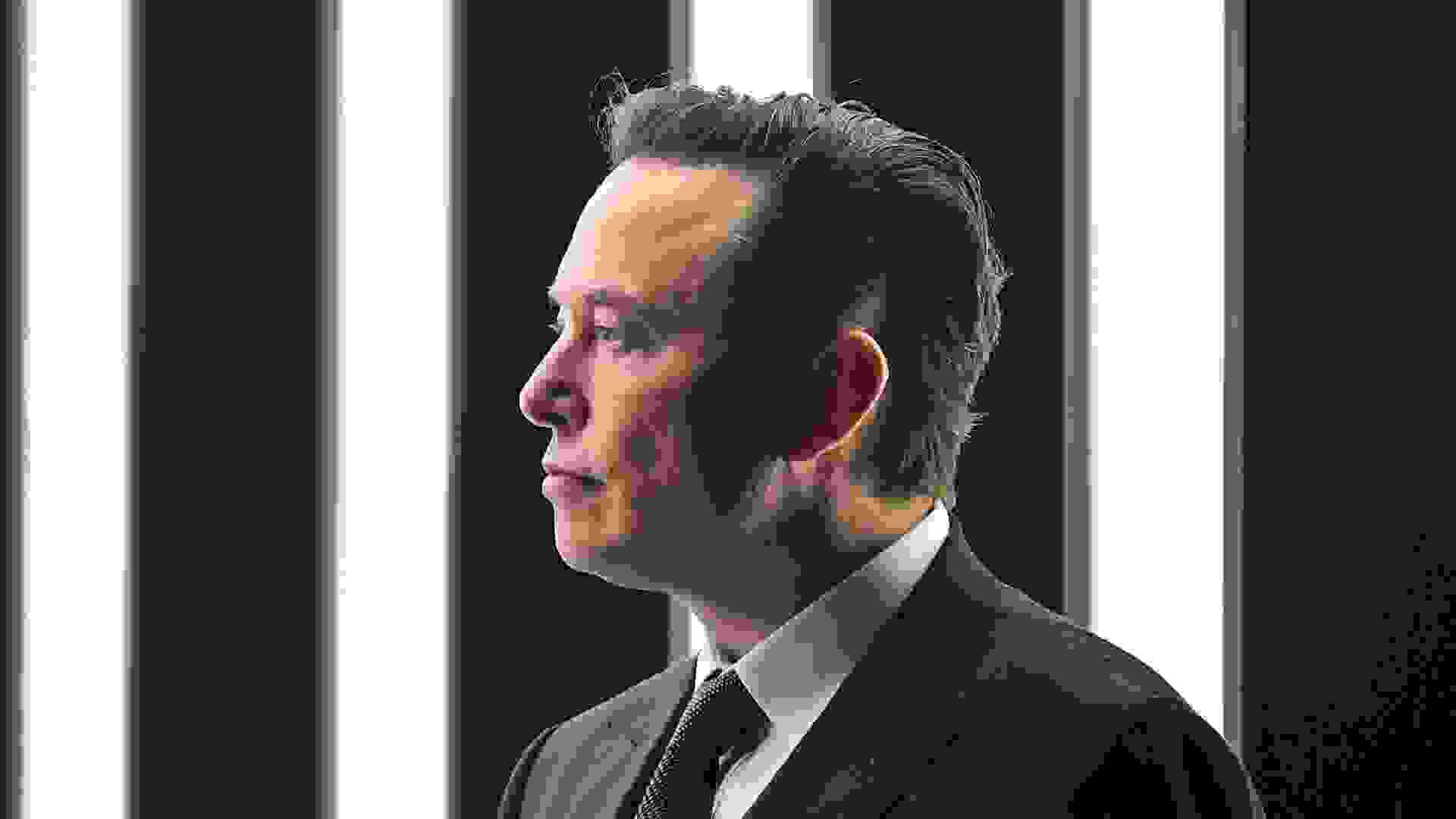 It's not like Tesla shareholders needed another reason to worry about their investment, considering the electric vehicle maker's slumping stock price and uncertain business outlook. Now comes word…
READ MORE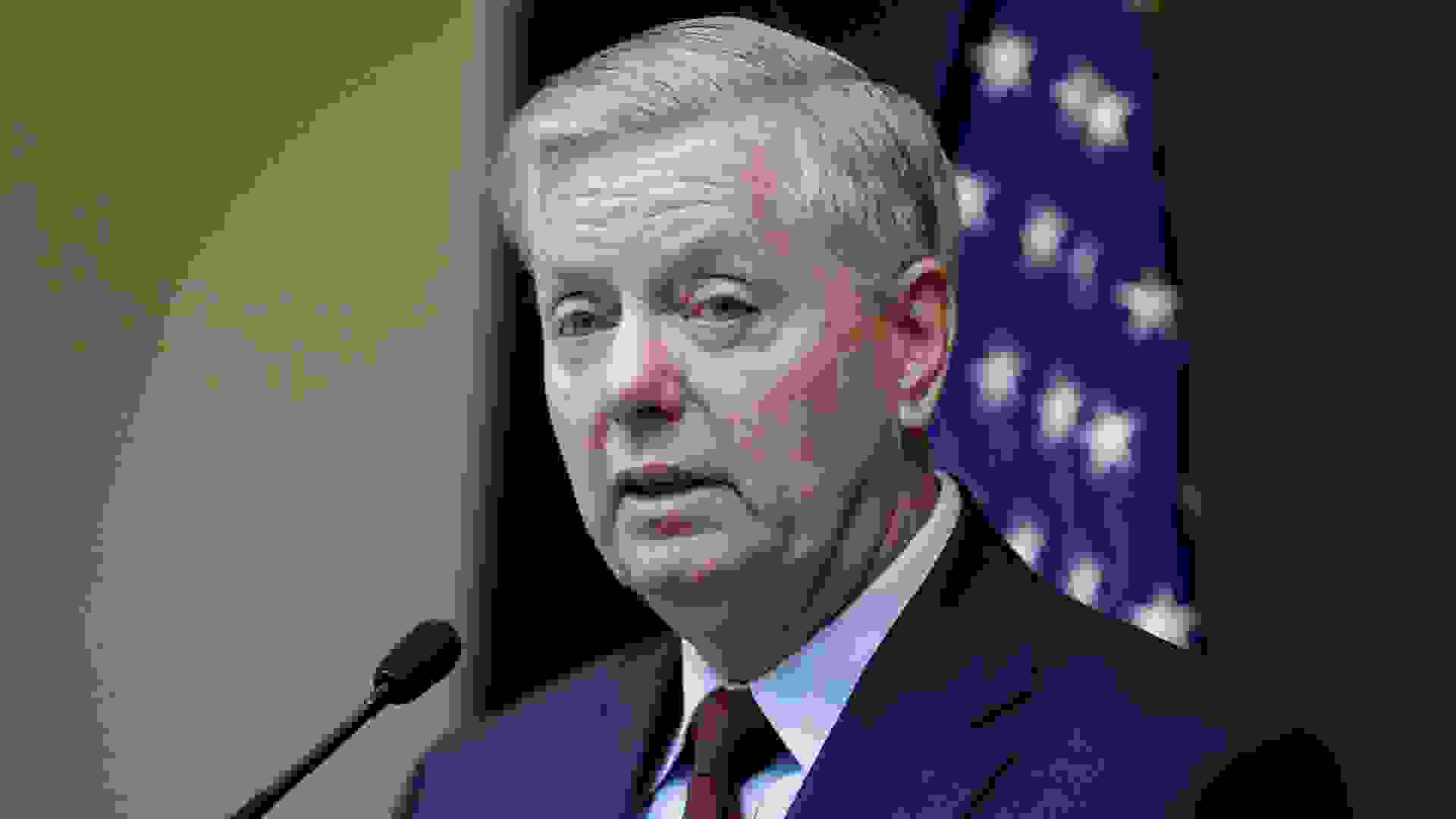 In a June 13 Fox Nation debate, Sen. Lindsey Graham said seniors may have to "take a little less" and "pay a little more in" when debating Social Security solvency, reports Knewz via MSN. Graham made…
READ MORE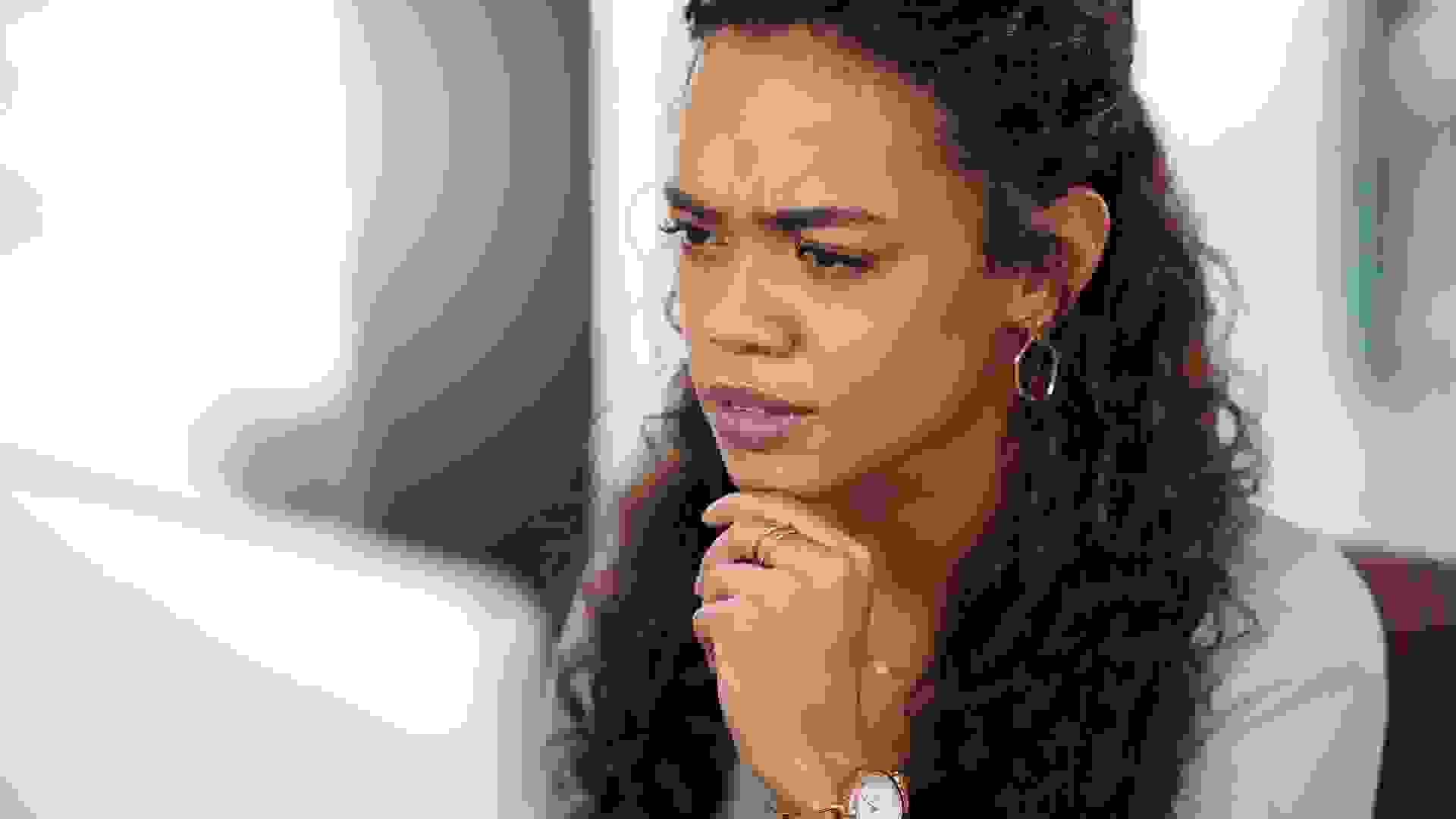 On June 15, PwC — which dedicates itself to helping organizations build trust and deliver sustained outcomes — released its 2022 Consumer Intelligence Series Survey on Trust and revealed that 84% of…
READ MORE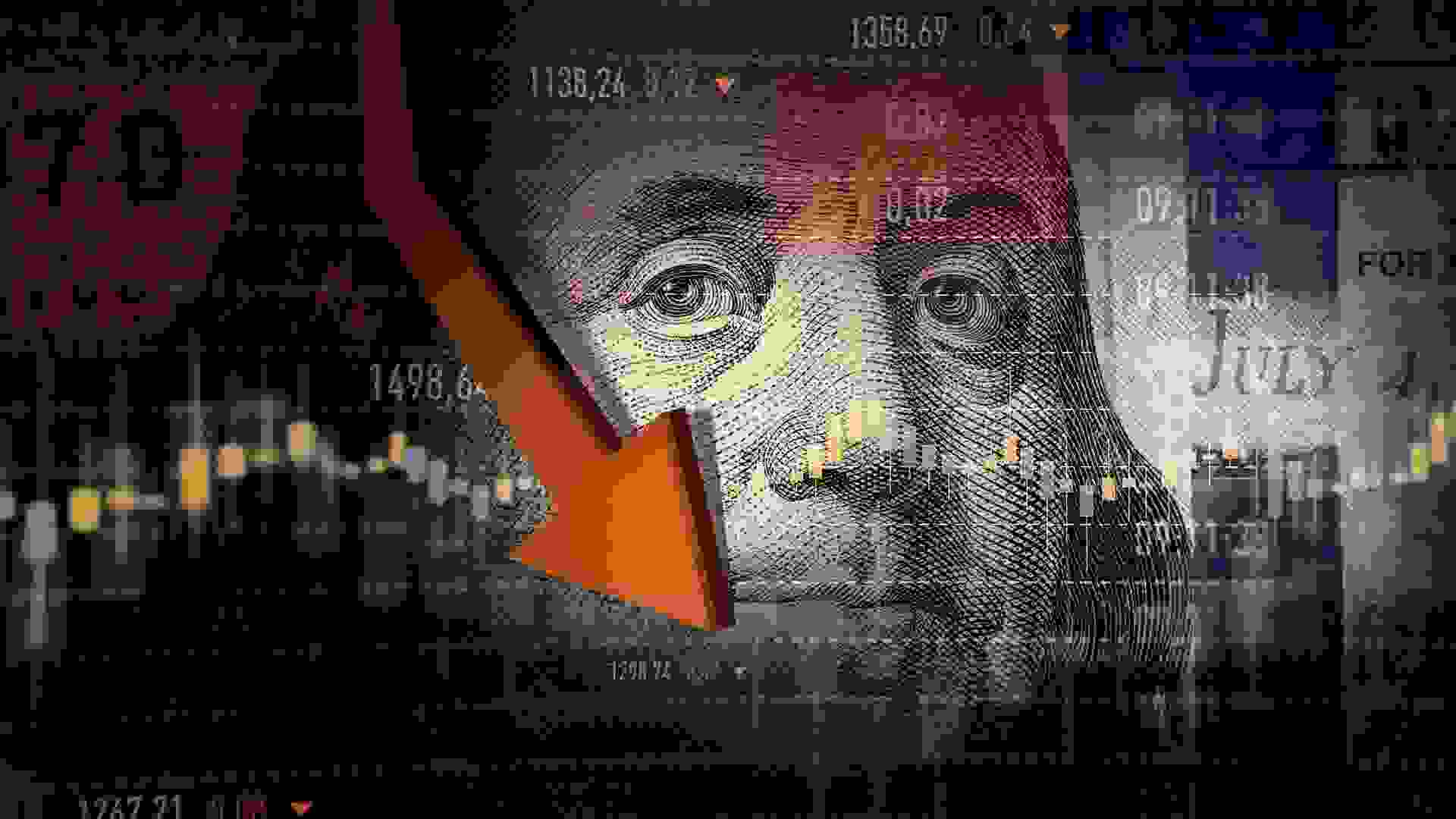 The Federal Reserve's decision this week to hike interest rates a whopping 75 basis points — the first time that's happened in 28 years — is intended to do one thing: Tamp down the highest inflation…
READ MORE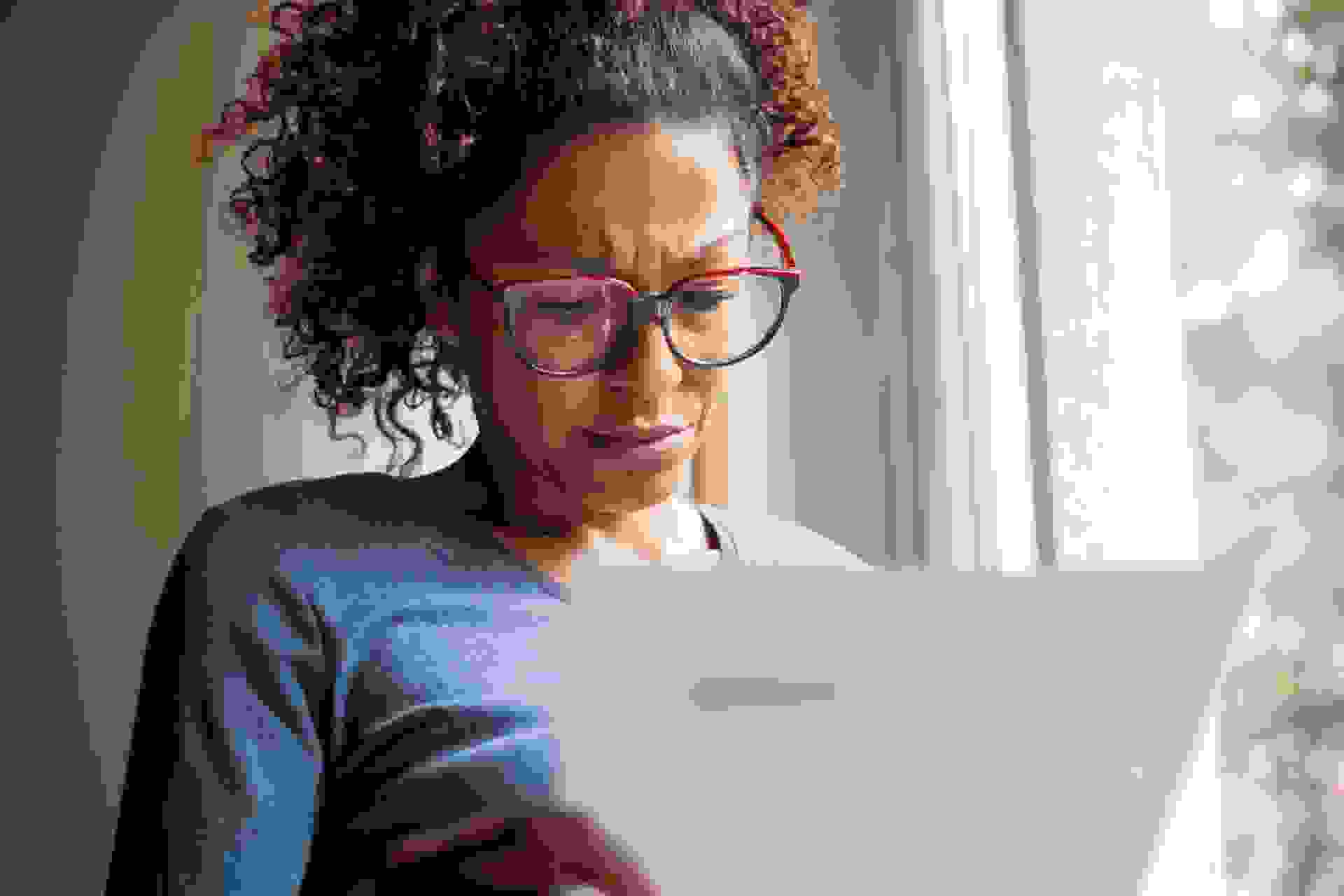 If you want to take the optimistic view of the bear market that officially began this week, you can expect that the latest it will end will be around February 2024. The pessimistic view is that it…
READ MORE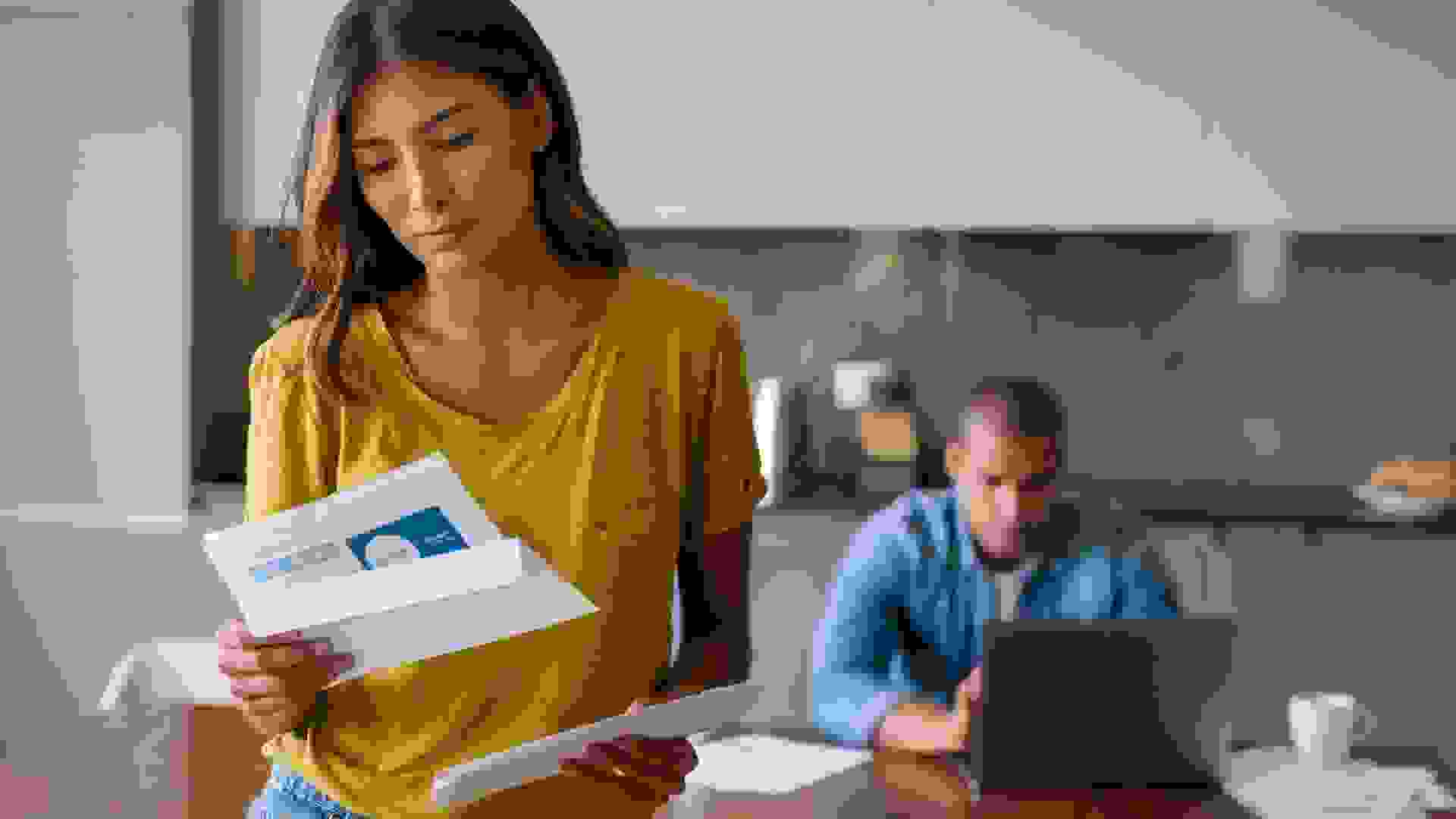 Cash-strapped Americans are feeling the pinch as the nation experiences the strongest pace of inflation in four decades, especially when it comes to energy bills. Small Business Spotlight 2022:…
READ MORE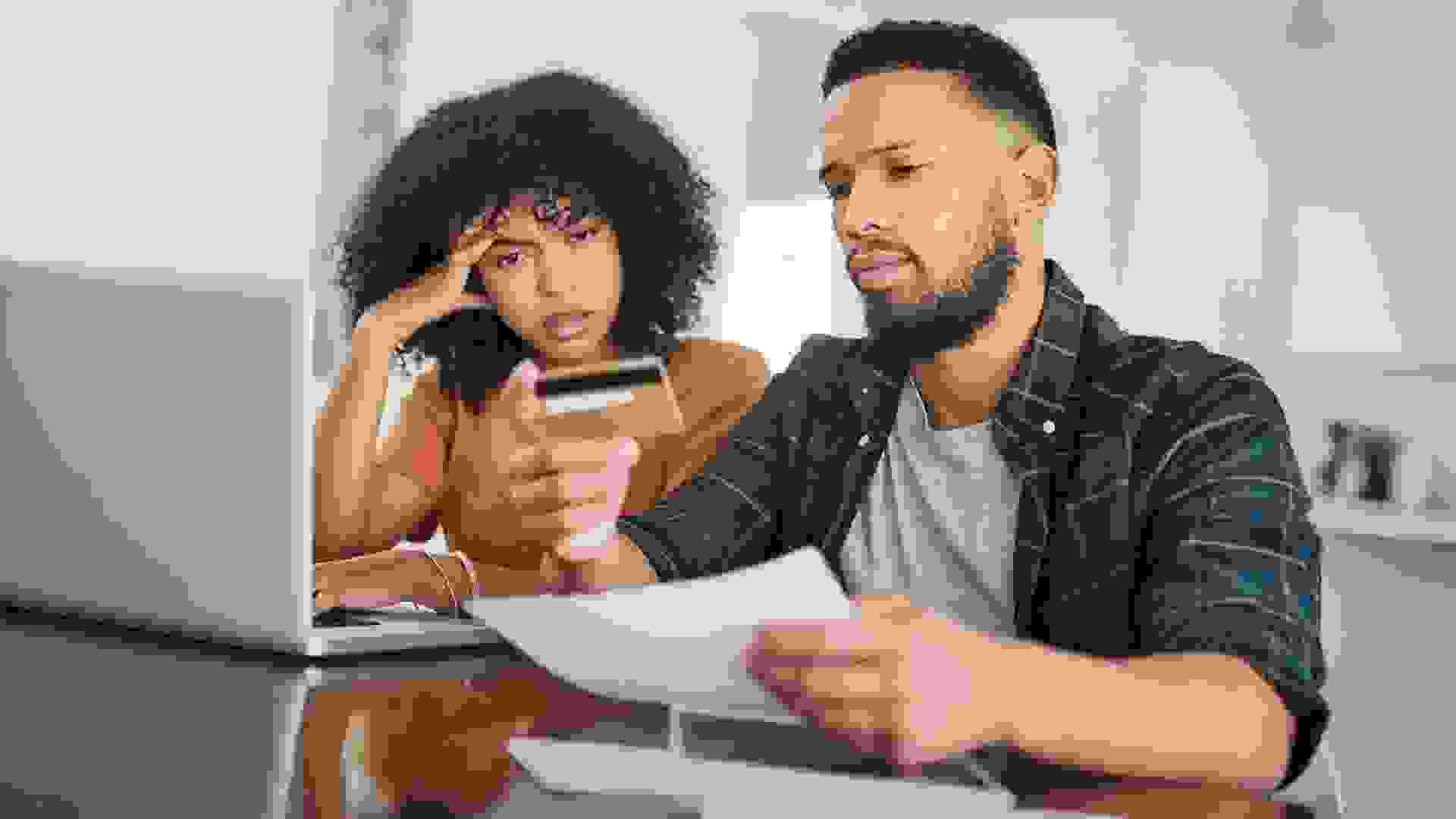 The federal interest rate now ranges from 1.50% to 1.75%, a rate hike of 75 basis points. The Board of Governors of the Federal Reserve System voted unanimously to approve a 0.75% increase in the…
READ MORE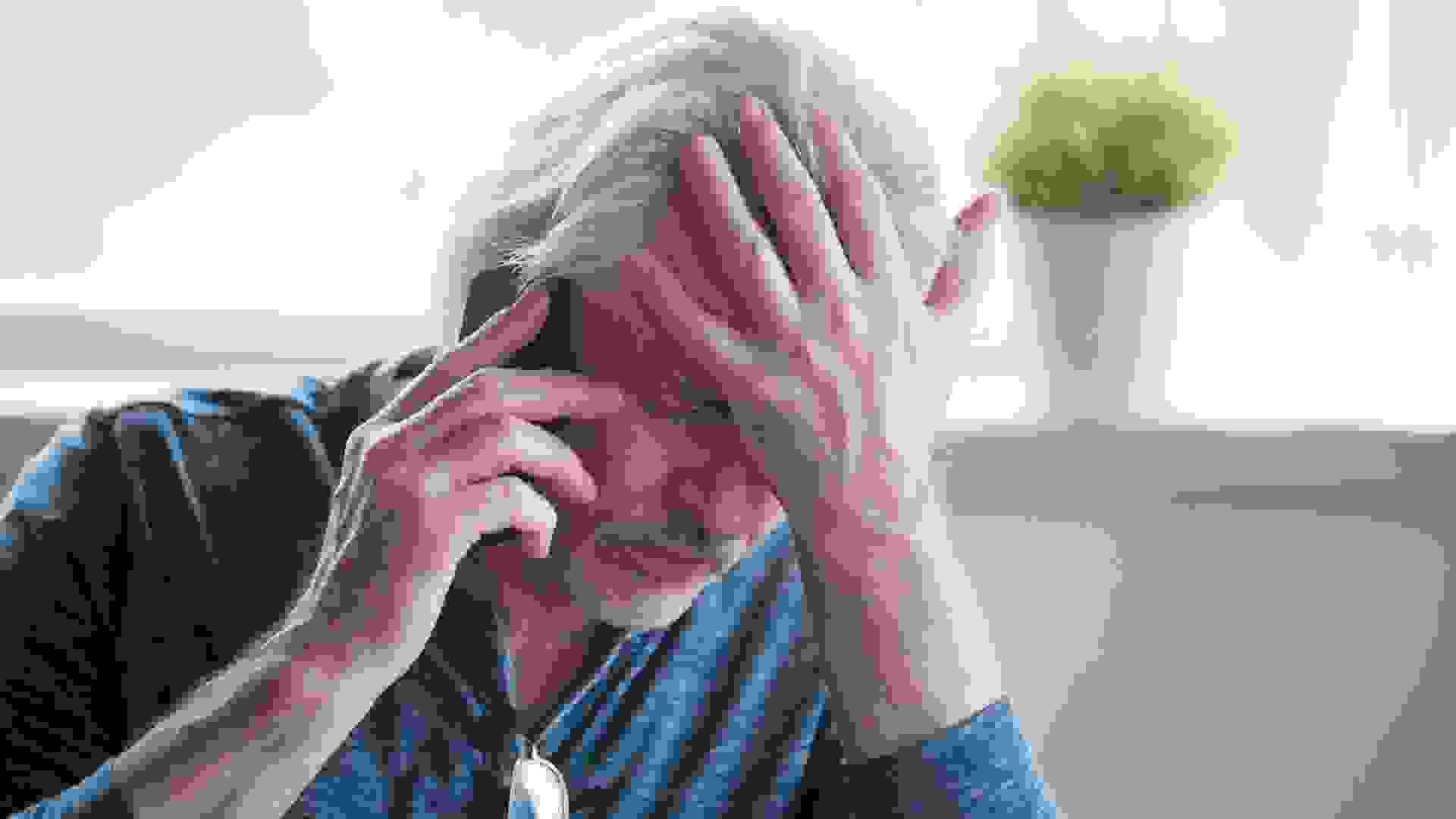 For many Americans, skyrocketing inflation involves more than just griping about high prices — it means making fundamental lifestyle changes. A textbook example is this: About one-quarter of…
READ MORE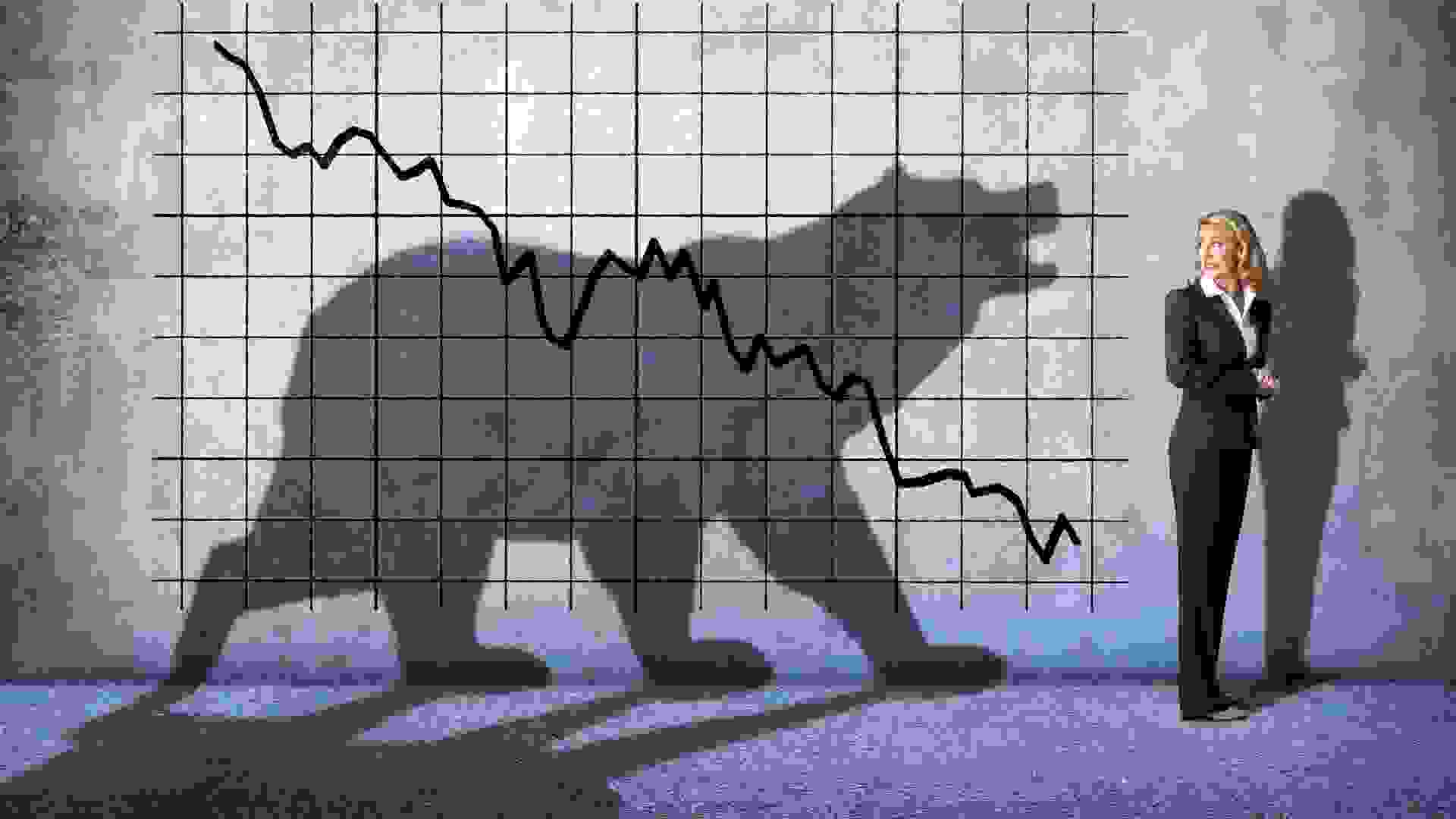 Just hearing the words "bear market" can turn your everyday investor into an insufferable worry wart. It's understandable — risky buying in a time of low market confidence should be enough to…
READ MORE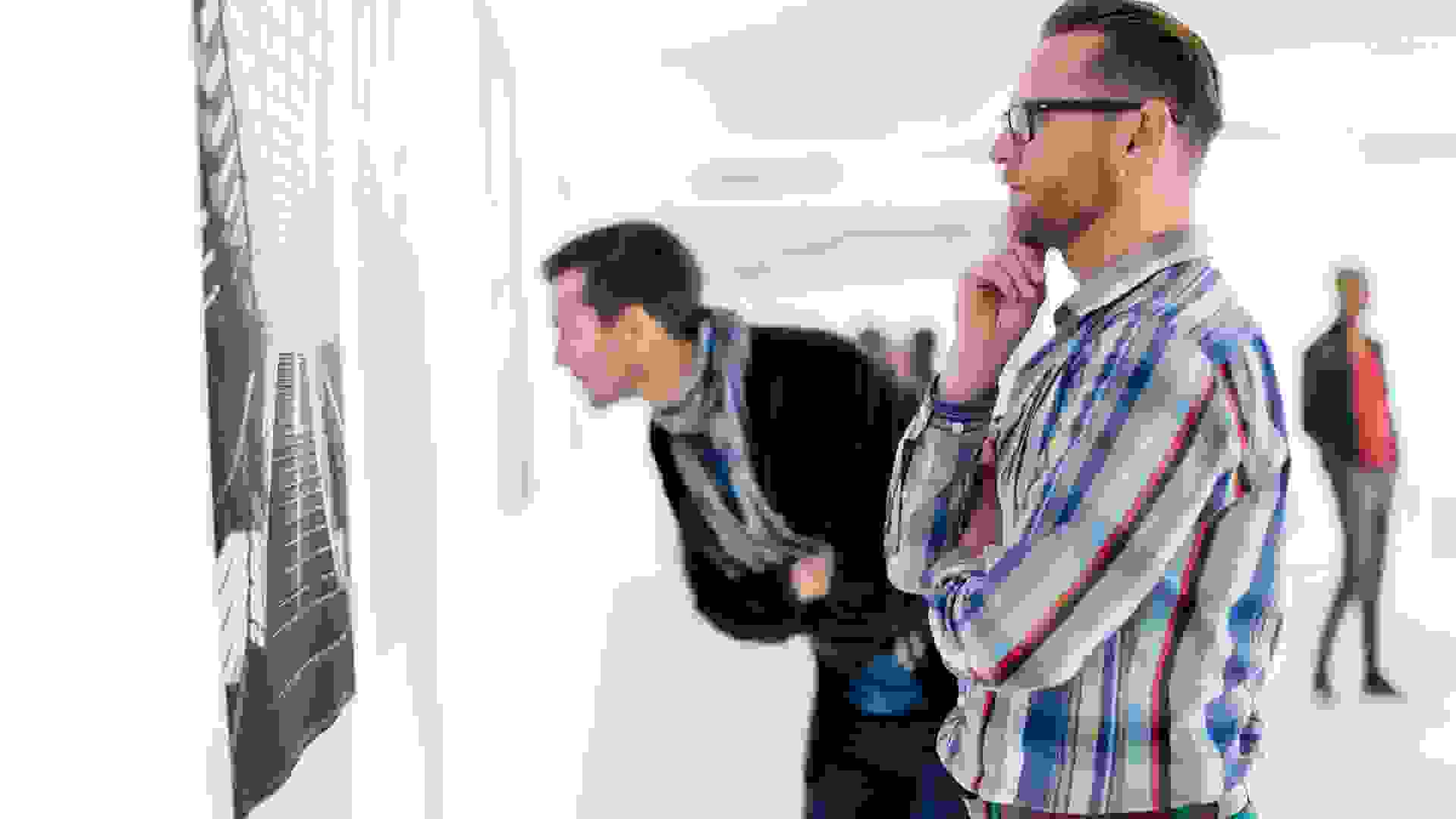 If you're like many stock market investors right now, your heart may be sinking as rapidly as the S&P 500 as you watch your fortune dwindle away. And if you've been considering getting into…
READ MORE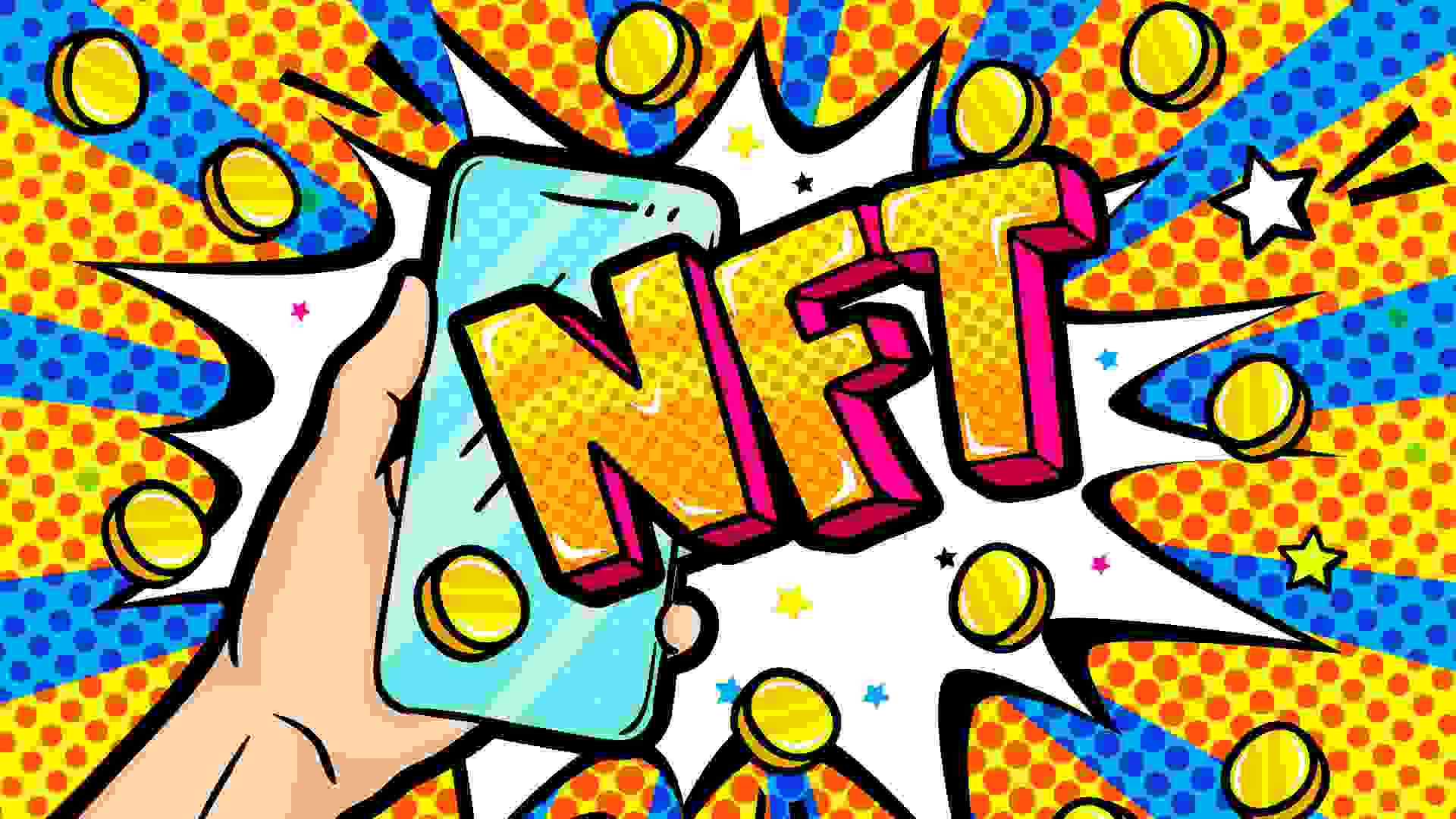 Just as the stock market entered a bear market in mid-June, the crypto and NFT markets have also taken a downturn. In fact, the crypto market has been broadly declining for the past 18 months….
READ MORE
Social Security scams have been on the rise recently, and some experts say it's only going to get worse as 2022 progresses. Scams range from mail fraud to callers pretending to be Social Security…
READ MORE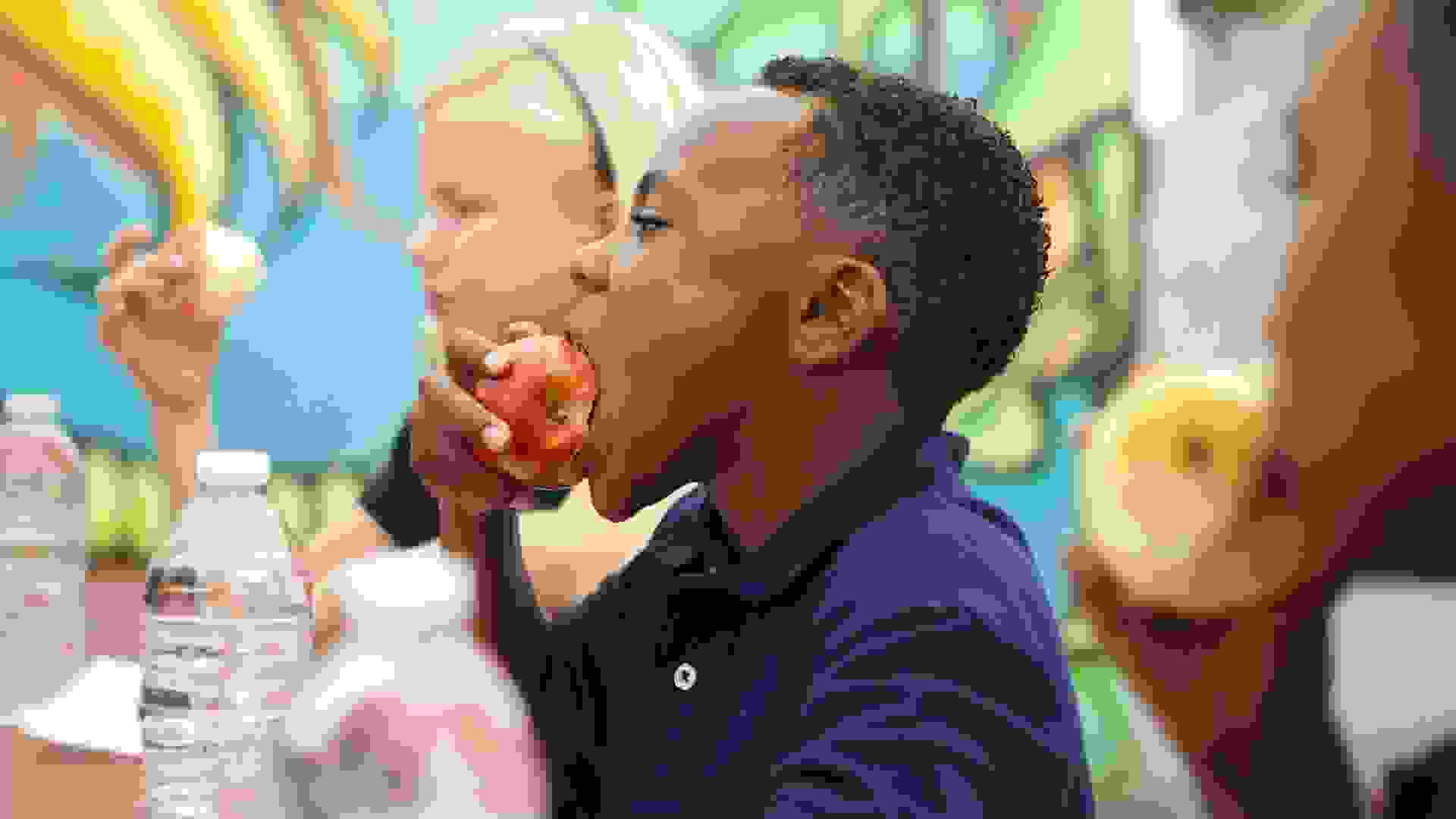 With only seven states offering Pandemic Electronic Benefit Transfer (P-EBT) to purchase food for school-age children during the summer, many low-income families will be looking for alternative…
READ MORE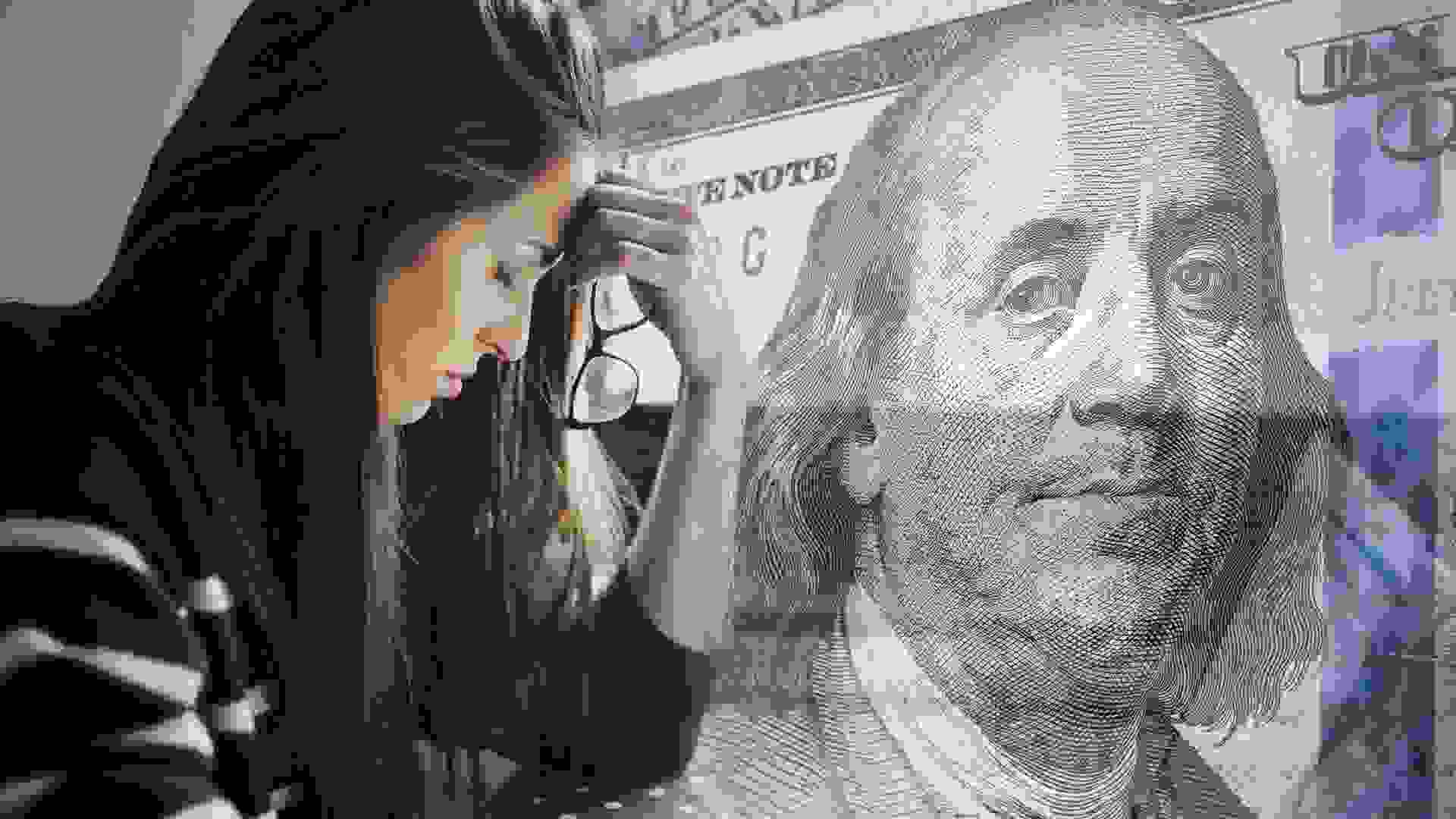 If you have student loans with multiple loan servicers, consolidation is one option to simplify loan repayment while potentially lowering your monthly amount due. Student loan consolidation combines…
READ MORE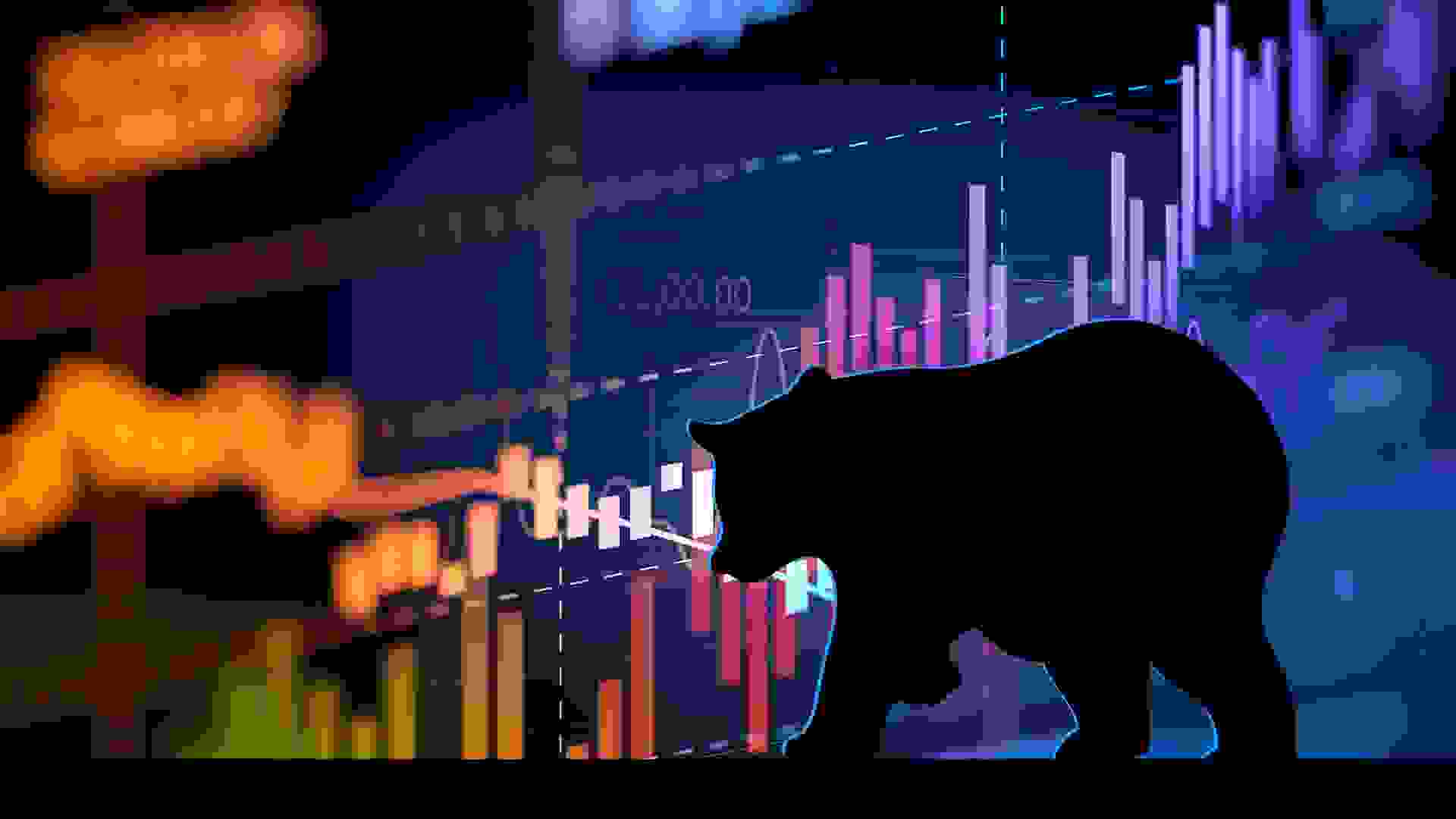 It's official: The U.S. is in a bear market, which means the S&P 500 index closed 20% below its peak close. It is the first time in two years — since early 2020 — that investors have seen a bear…
READ MORE