Small Business Spotlight 2022
Spread the Word
Share with your friends and help a small business!
Featured Stories from the 2021 Small Business Spotlight on GOBankingRates
Related Articles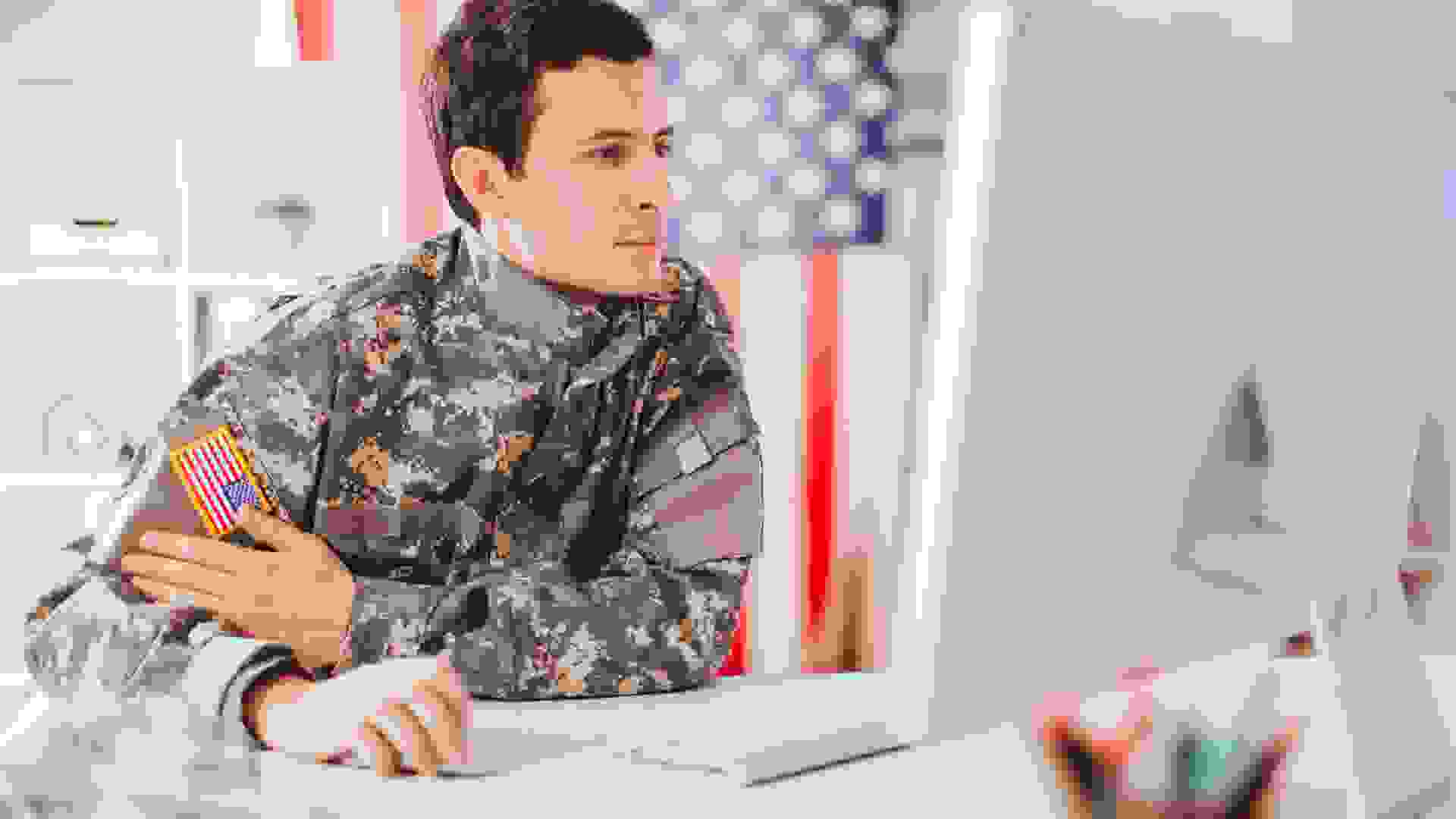 Save For Your Future
Sponsors of
Save For Your Future
Sponsors of
The Latest from GOBankingRates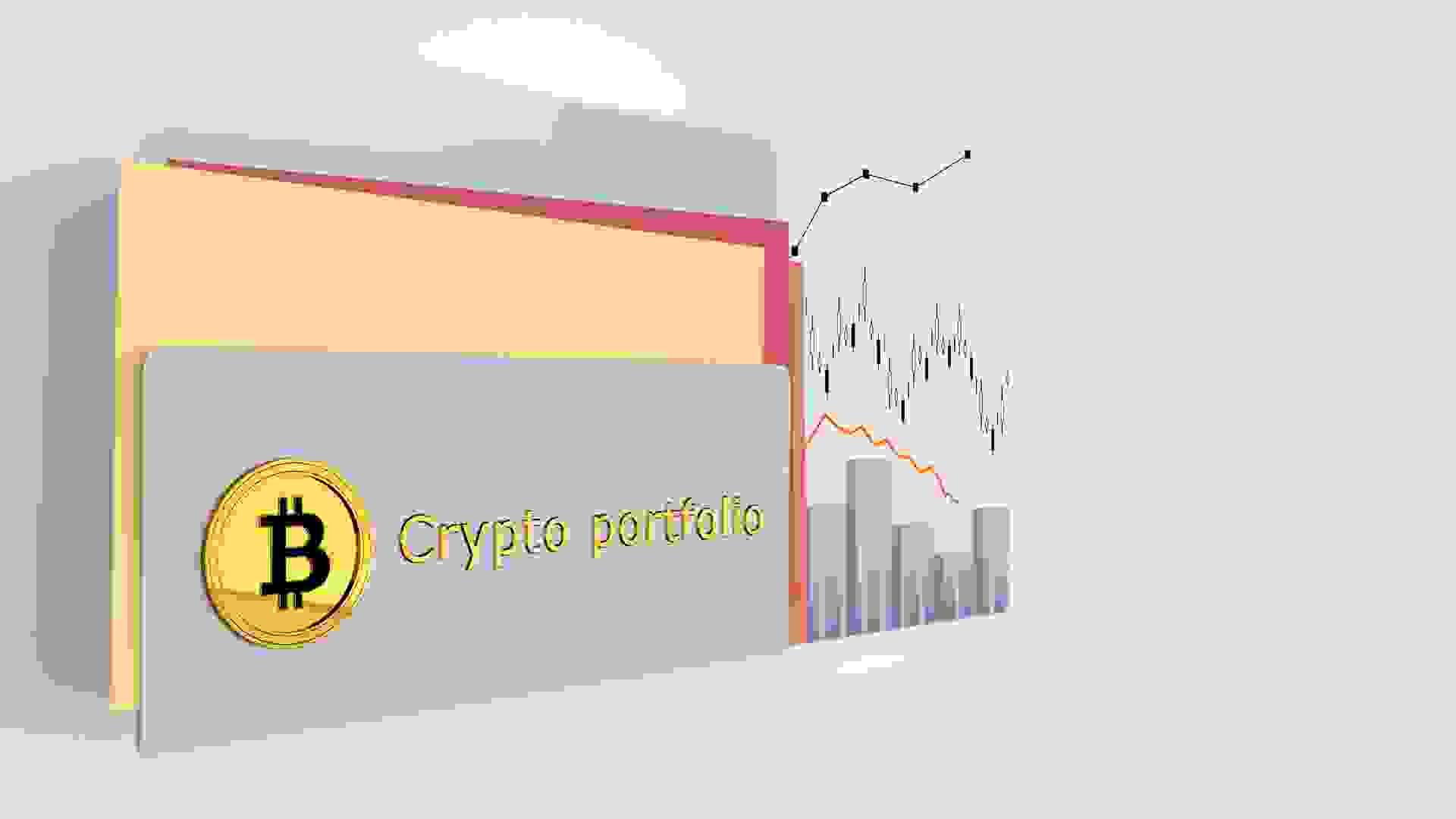 Cardano is a cryptocurrency platform unlike any other. Learn more about this distinctive company and why buying its tokens might be a smart move.
READ MORE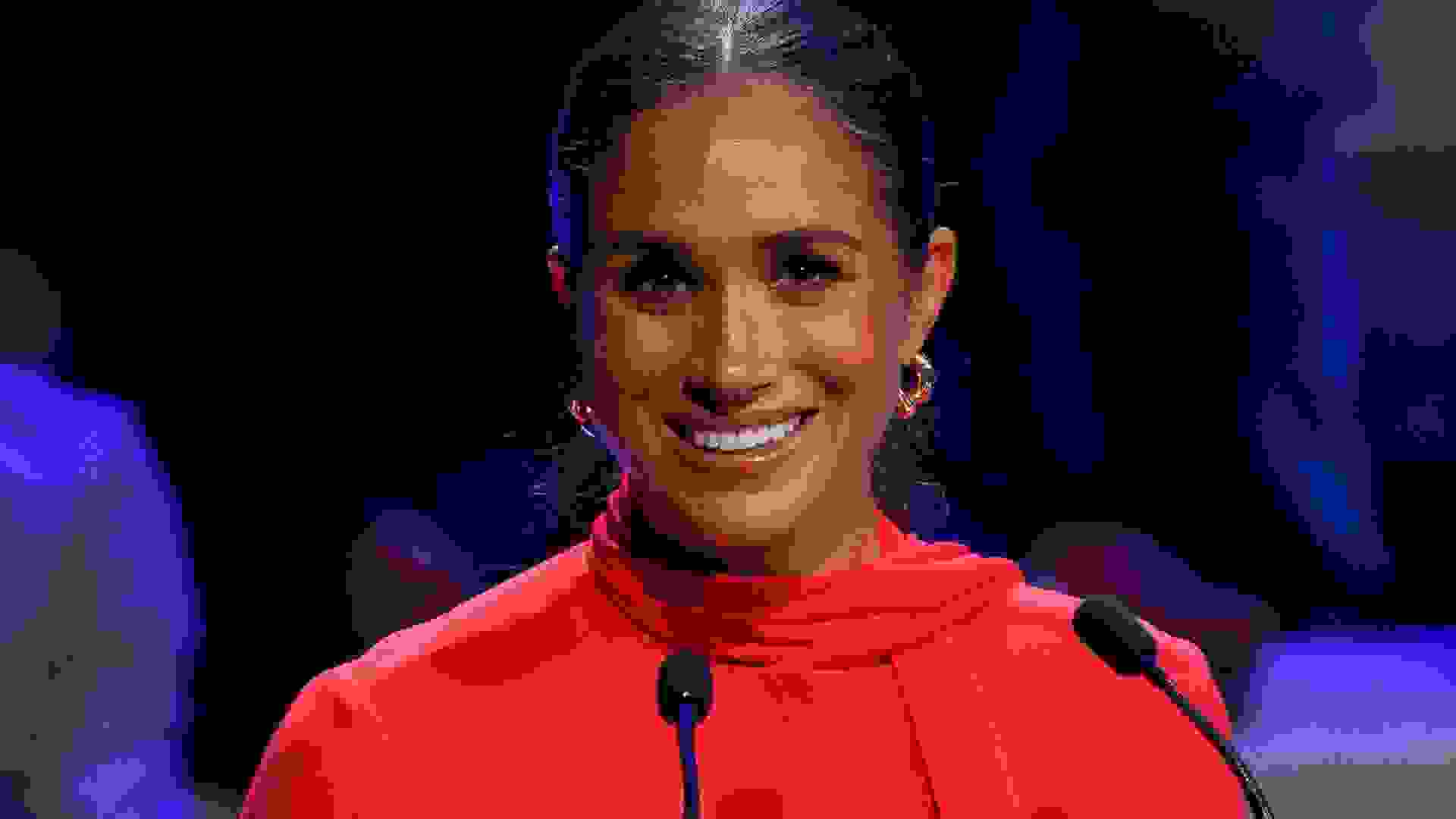 With the passing of Queen Elizabeth II on September 8, it was reported that Meghan Markle, the Duchess of Sussex, would initially not be traveling to be with the family in Balmoral upon her death, and…
READ MORE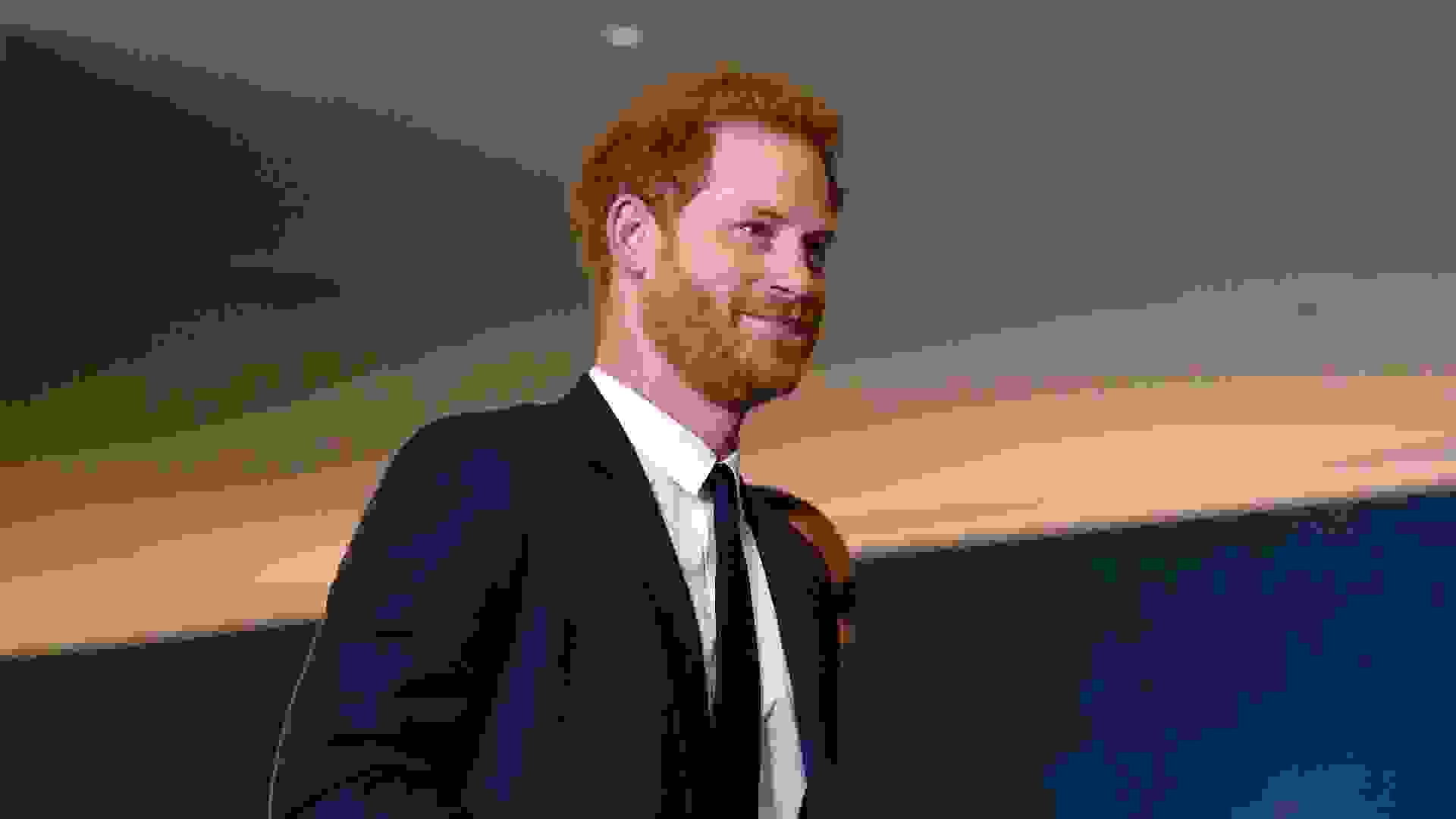 Prince Harry was born on Sept. 15, 1984, in London to King Charles III and the late Diana, Princess of Wales. Harry — whose full name is Prince Henry Charles Albert David — is the younger brother of…
READ MORE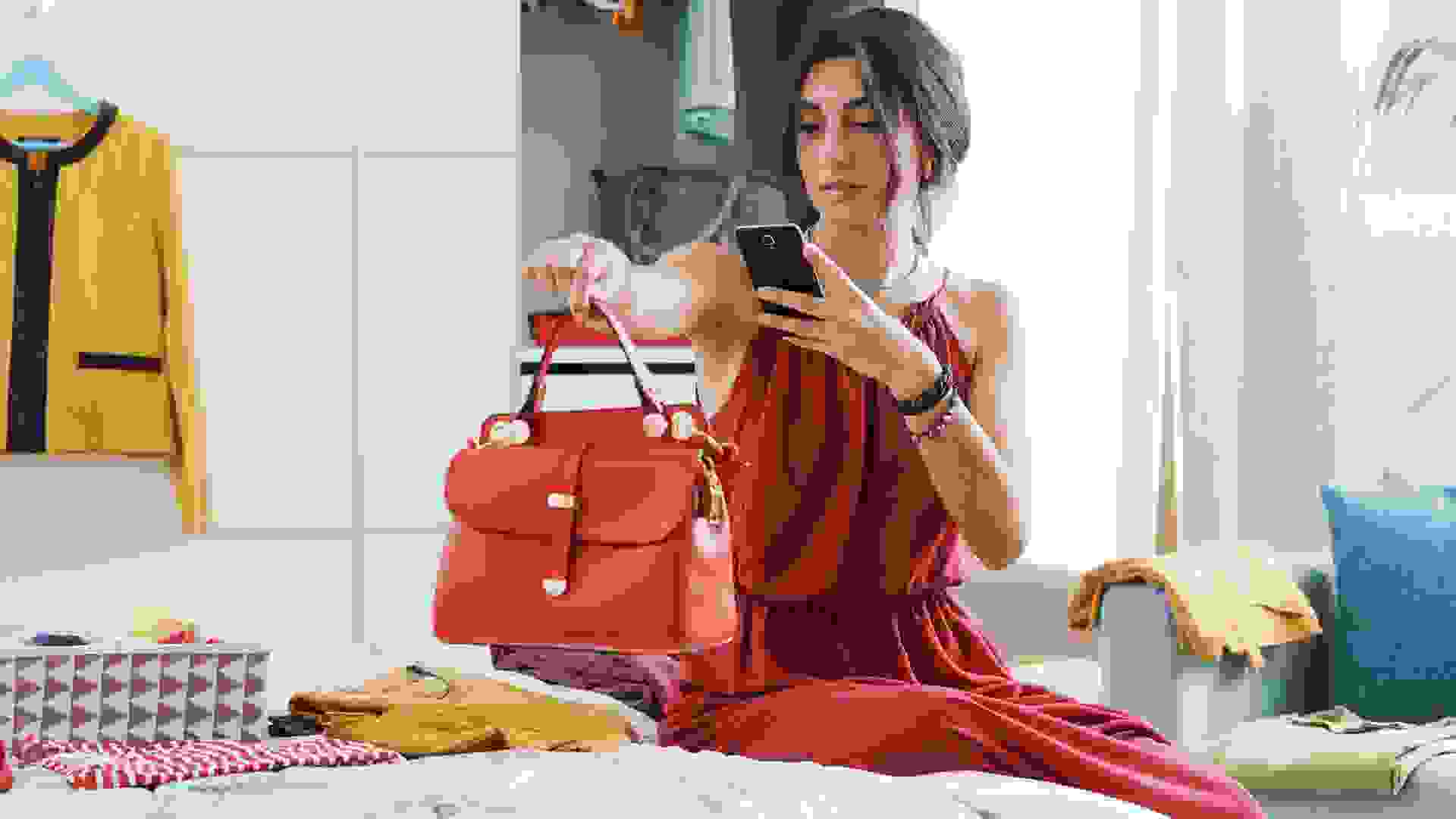 If your home is overrun with handbags you swore you'd never part with but can't bear to look at anymore, it might be time to sell. Luckily, there's a lot of potential business out there — especially…
READ MORE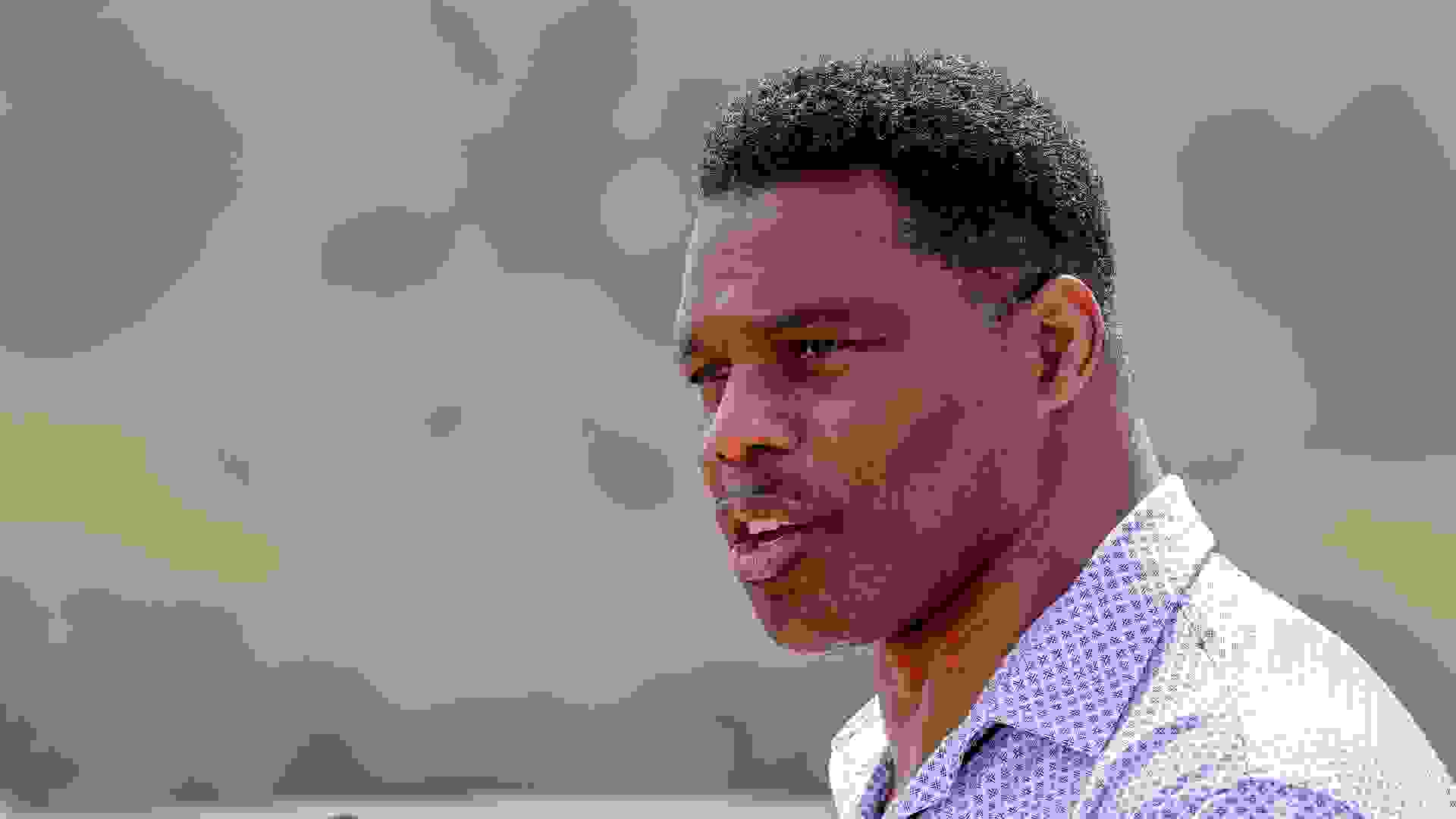 Herschel Walker, 60, is an American athlete, businessman and philanthropist who is currently the Republican nominee for the vacant senate seat in Georgia. He is in an incredibly tight and dirty race…
READ MORE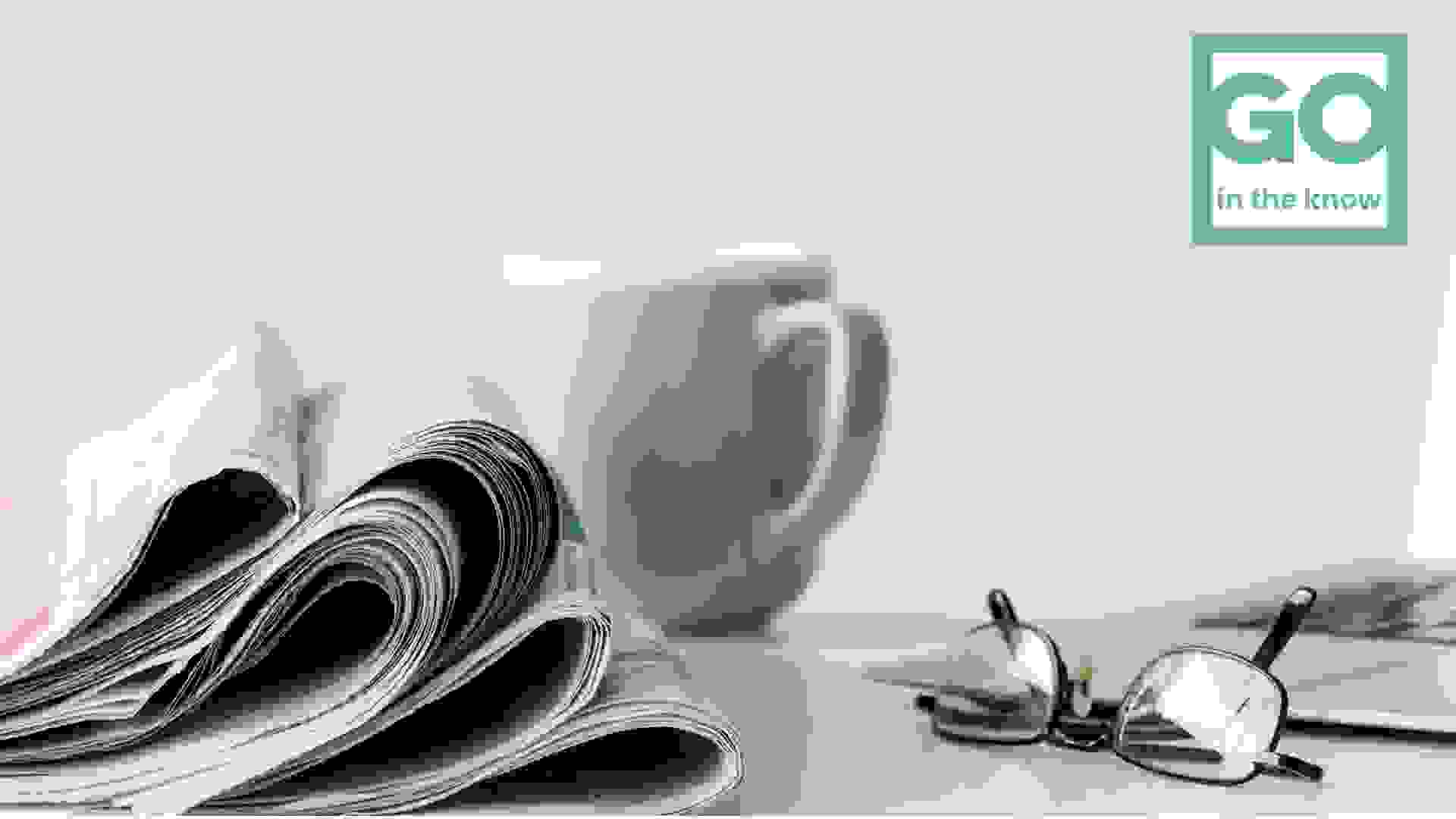 Happy Friday — and National Go With Your Gut Day! Take a moment to listen to your gut feeling today and trust it to guide you into your weekend plans. (Did it tell you to get in some rest and…
READ MORE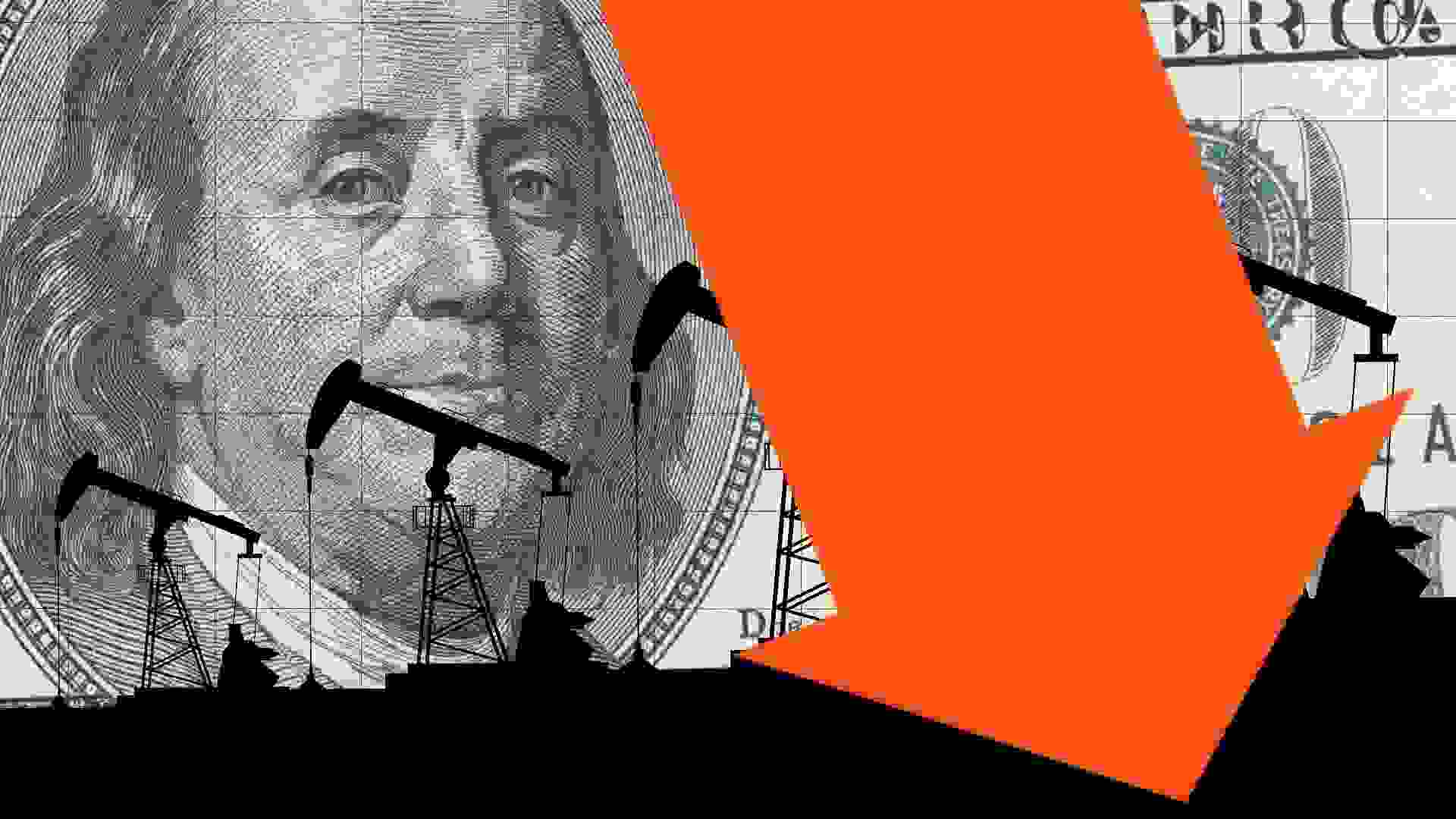 Oil prices fell to their lowest levels since January 2022 as a series of interest rate hikes around the world raised fears of a global recession, which would likely lead to lower demand for fuel. See:…
READ MORE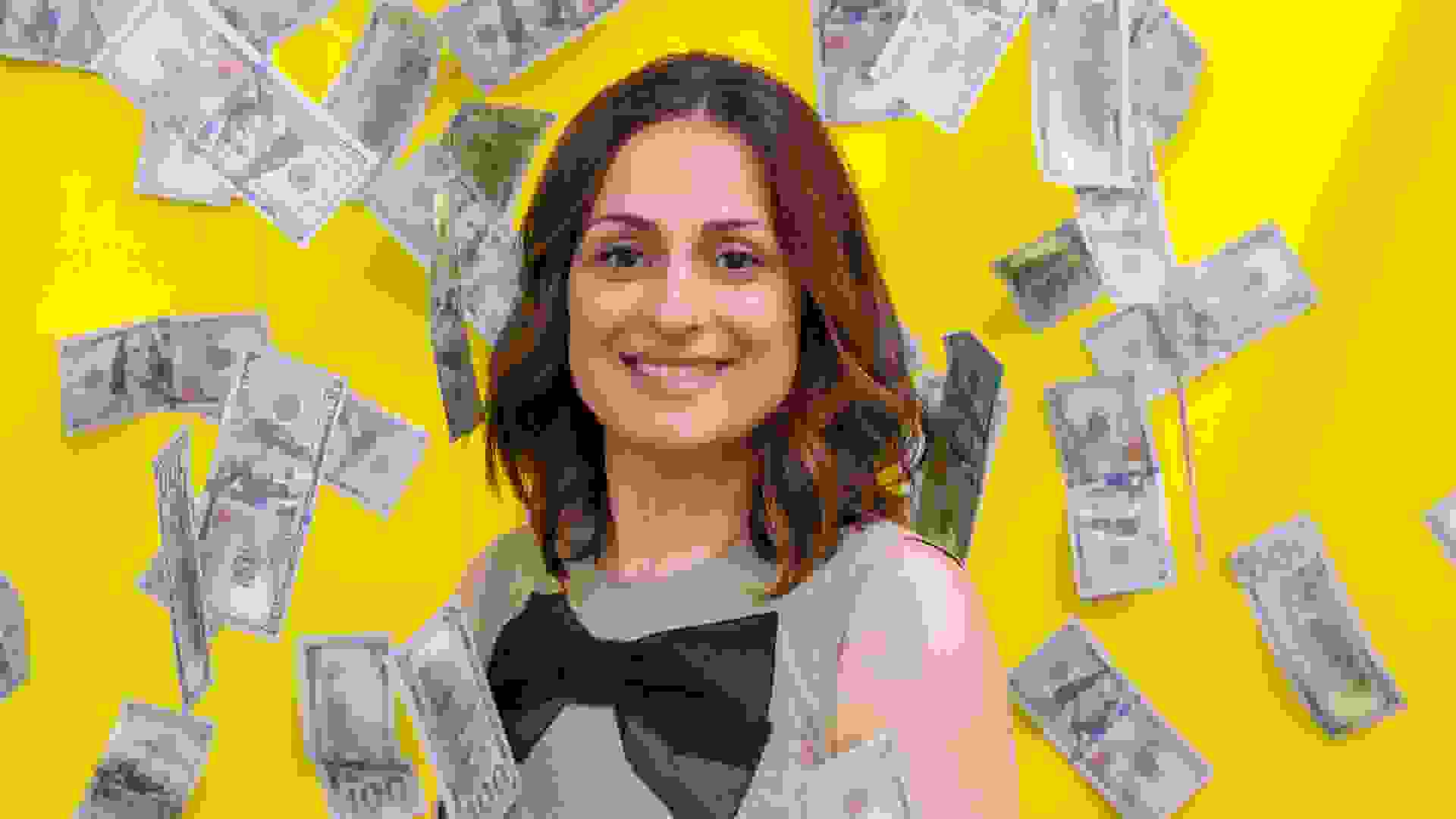 Just as it is with musicians, comedians and authors, some financial experts manage to capture the voice of a generation. GOBankingRates examined more than 65 of the most trusted and popular money…
READ MORE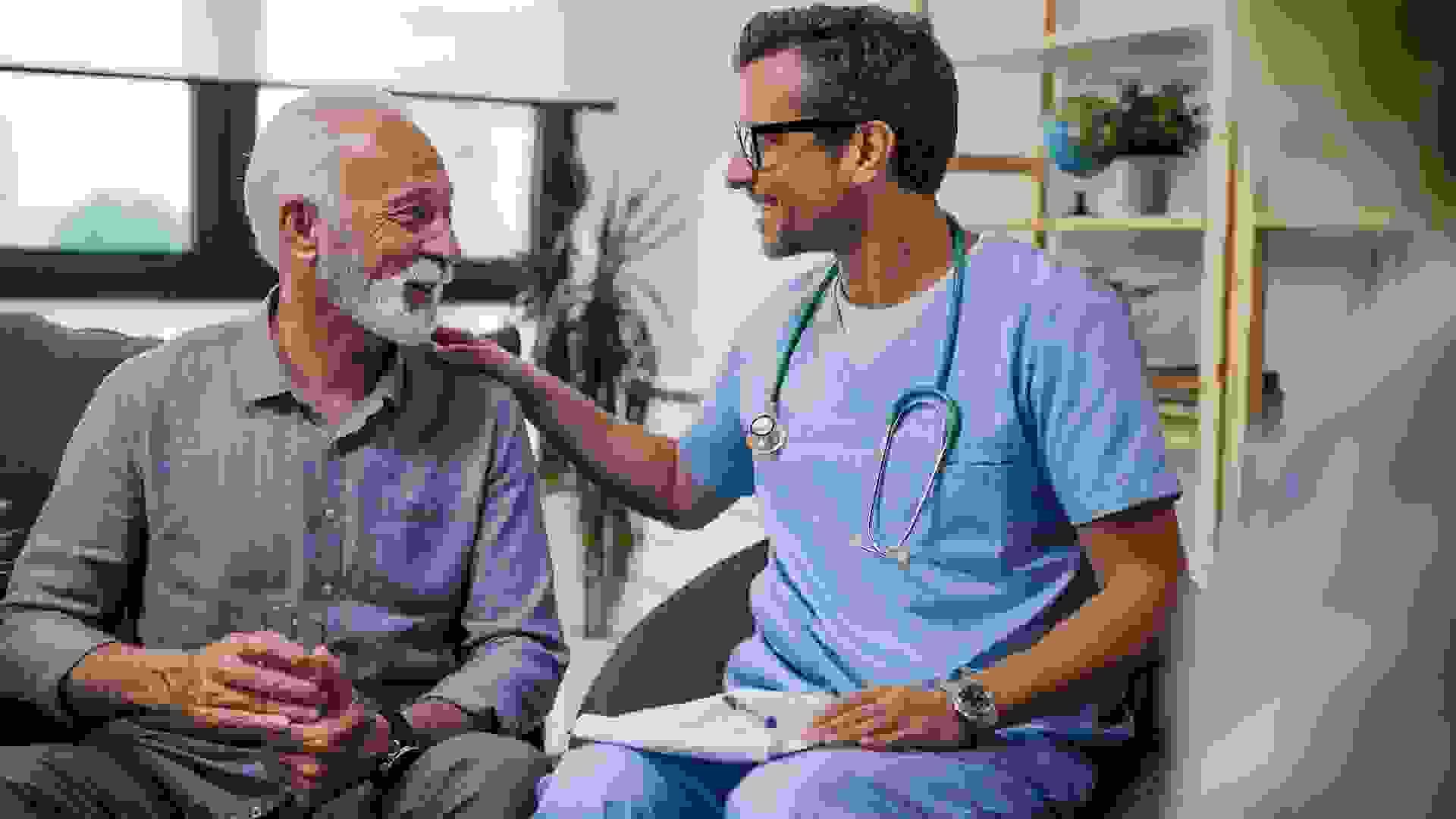 Medicare recipients who want to review their coverage and make changes get a chance once every year during the Medicare Open Enrollment period. That period begins on Oct. 15 and ends on Dec. 7,…
READ MORE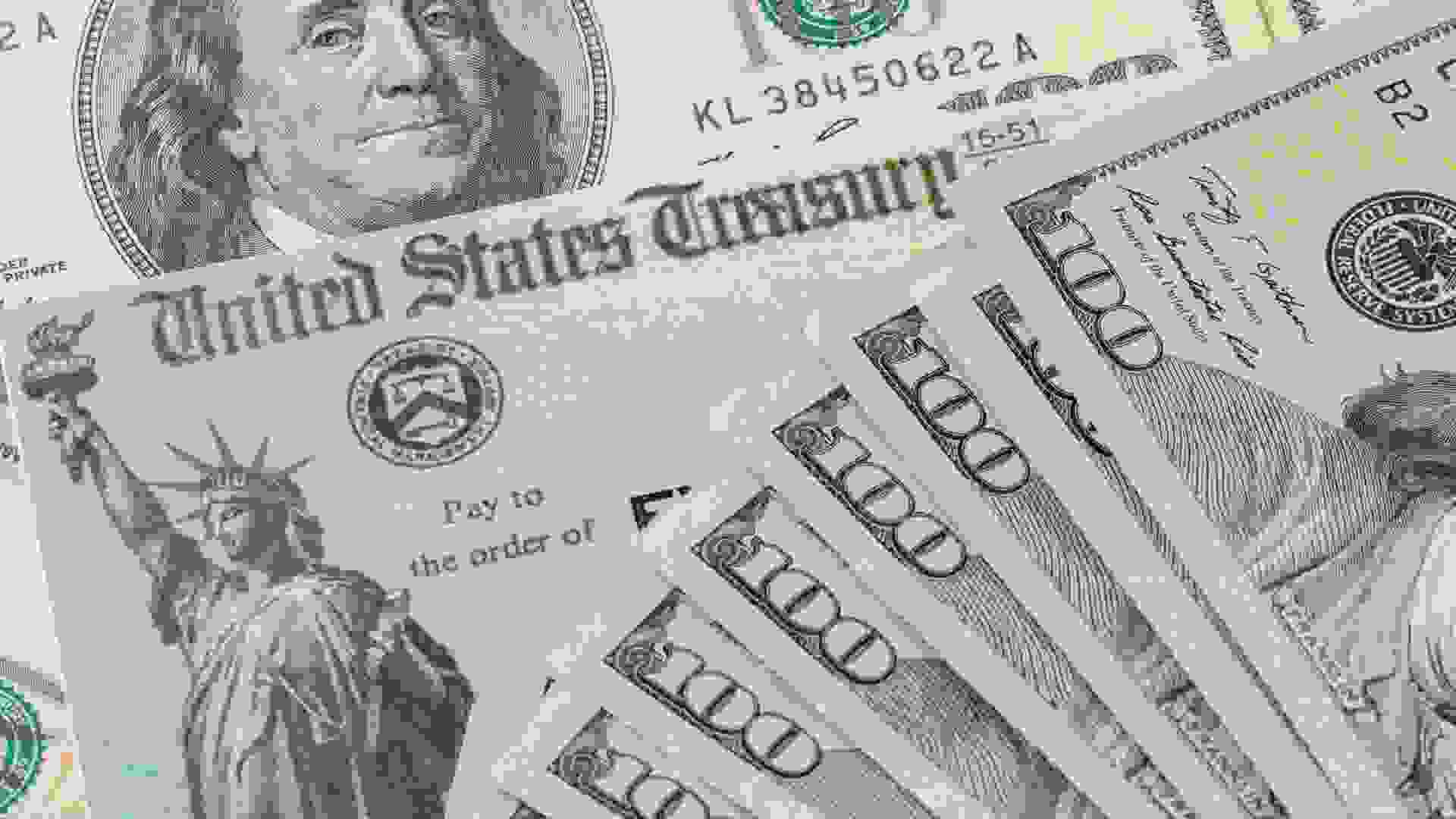 Many states had a budget surplus in 2022 or excess money from COVID relief aid. This means a windfall for many taxpayers who can expect one-time direct deposits in plenty of time for the holiday…
READ MORE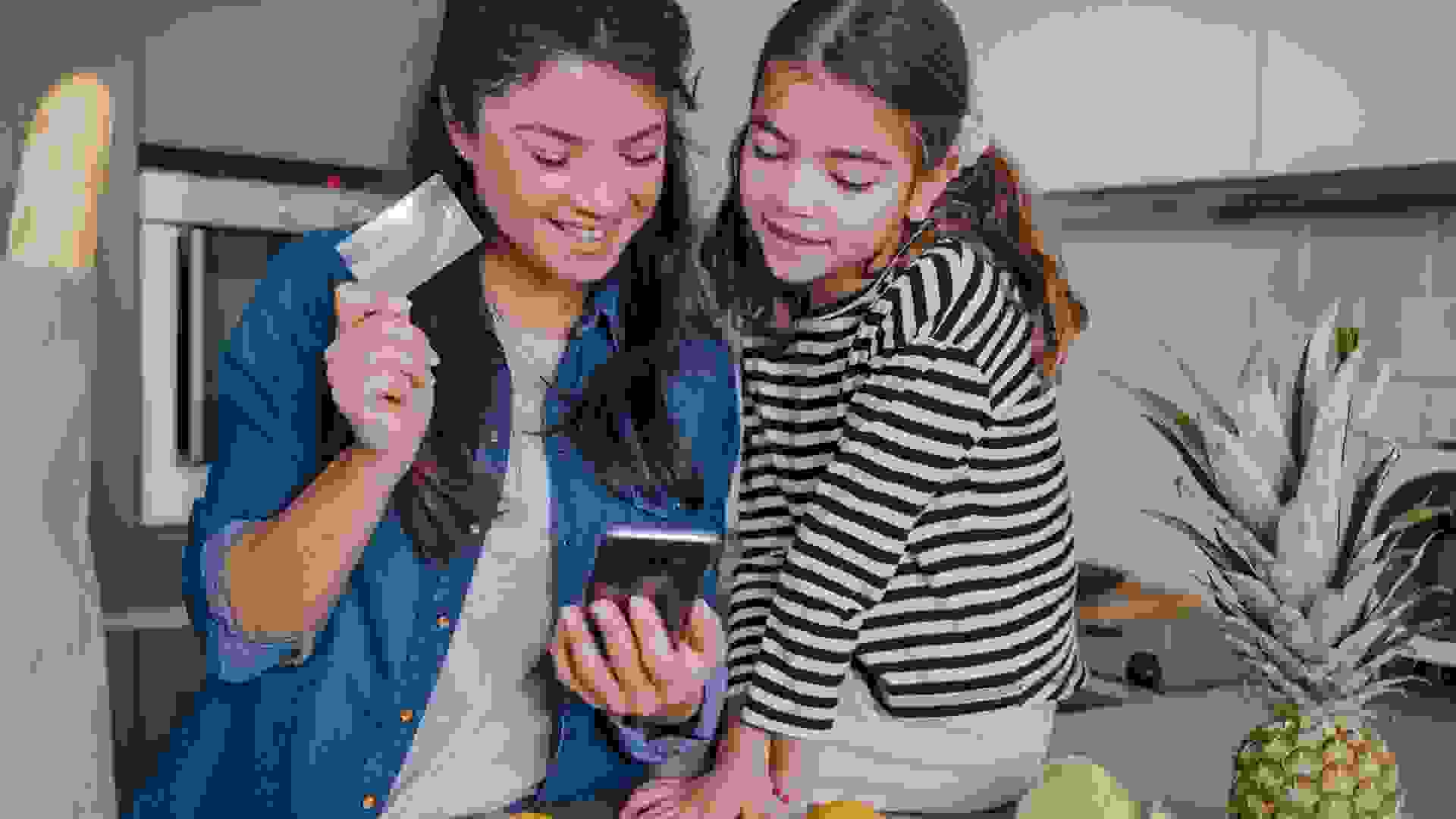 Americans who qualify for Supplemental Nutrition Assistance Program benefits have no shortage of food stores to choose from. Most major grocery chains accept SNAP payments using an electronic benefits…
READ MORE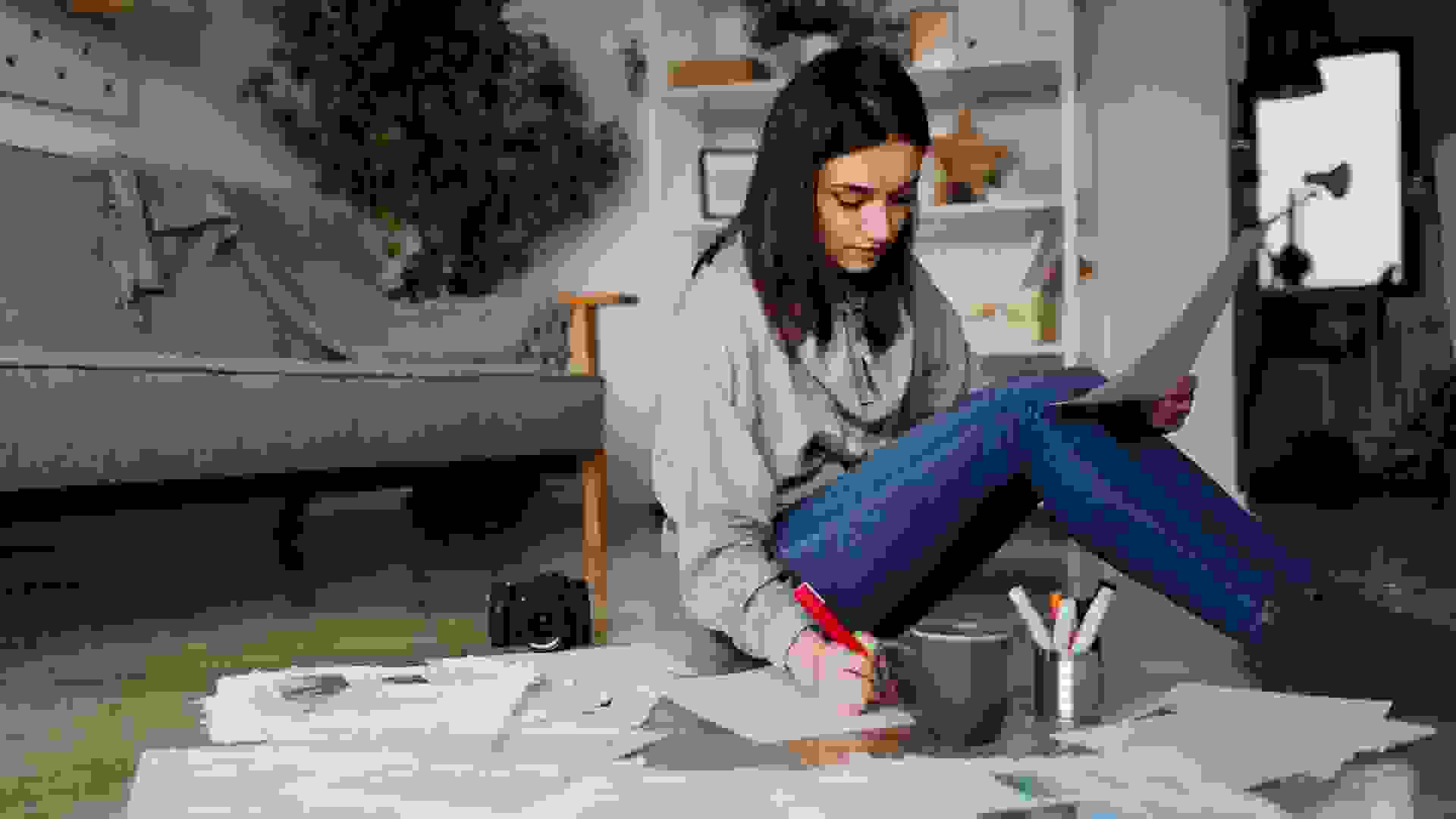 The IRS will provide penalty relief to most people and businesses who file certain 2019 or 2020 returns late. However, to be eligible, tax returns must be filed no later than Sept. 30, 2022. See Our…
READ MORE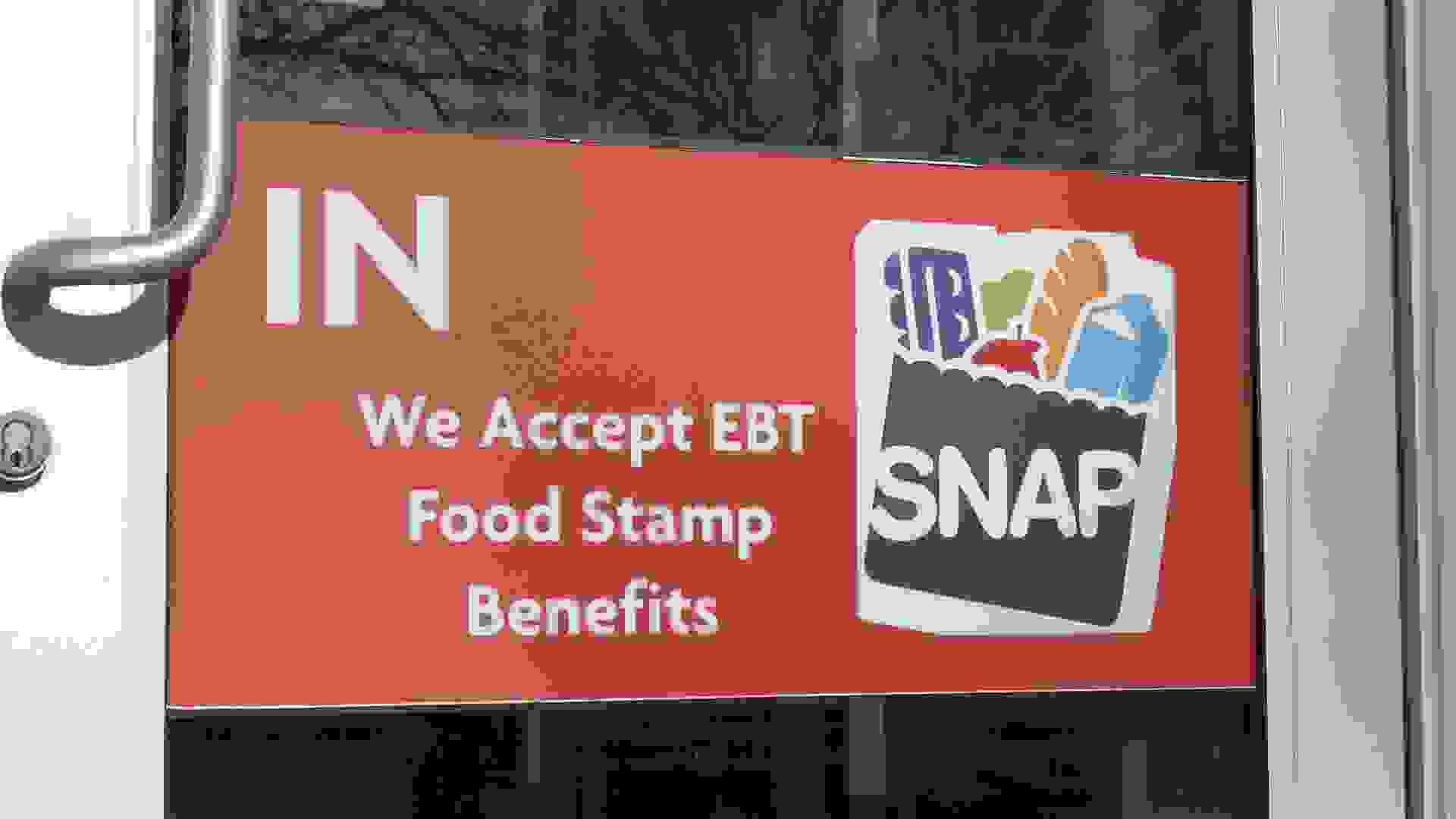 SNAP, the Supplemental Nutrition Assistance Program, is a government program spearheaded by the Food and Nutrition Services branch of the U.S. Department of Agriculture. The program provides benefits,…
READ MORE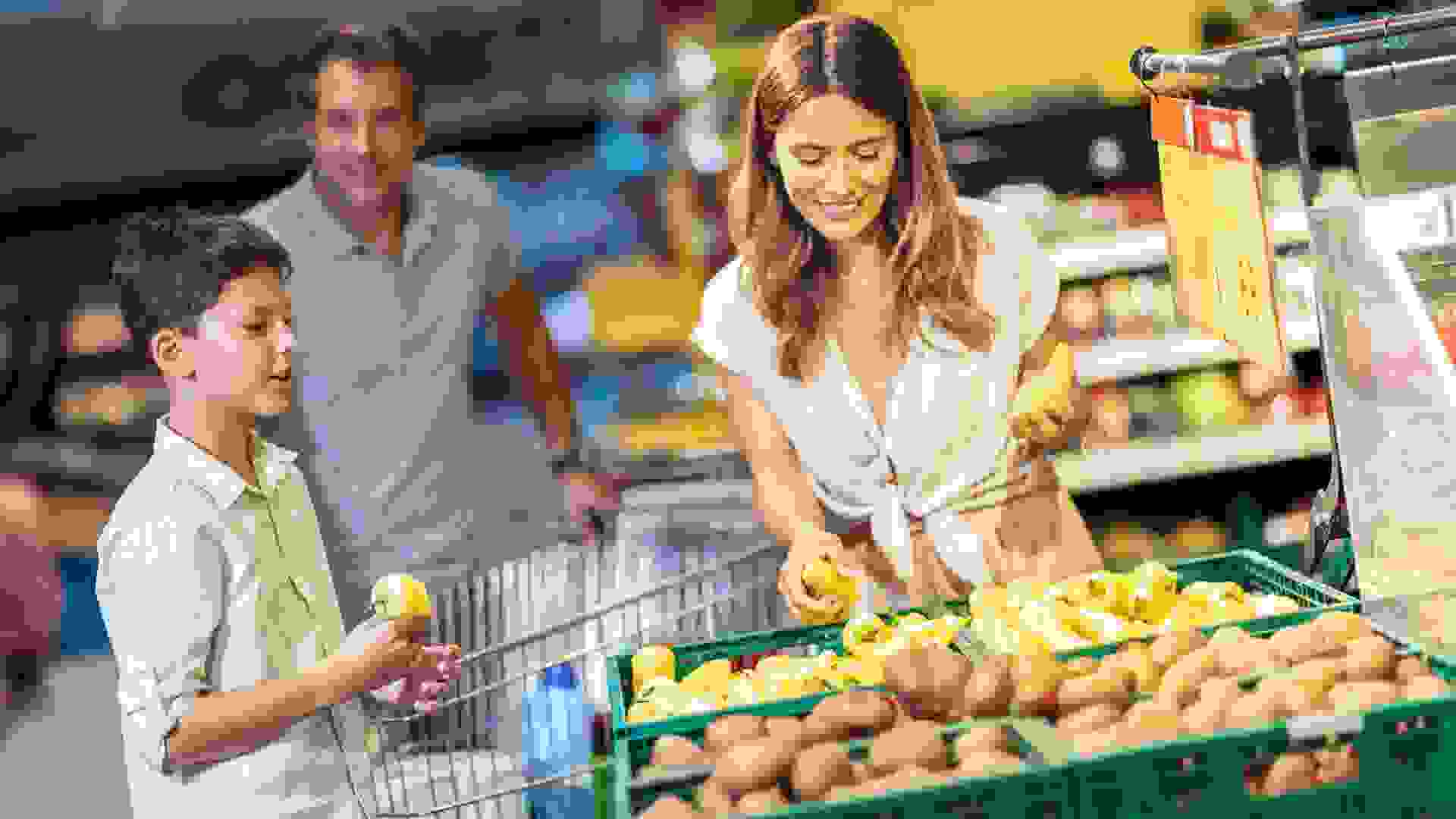 Like every state, Texas has a set schedule for when it distributes Supplemental Nutrition Assistance Program (SNAP) benefits. Texas SNAP benefits are administered by the state's Health and Human…
READ MORE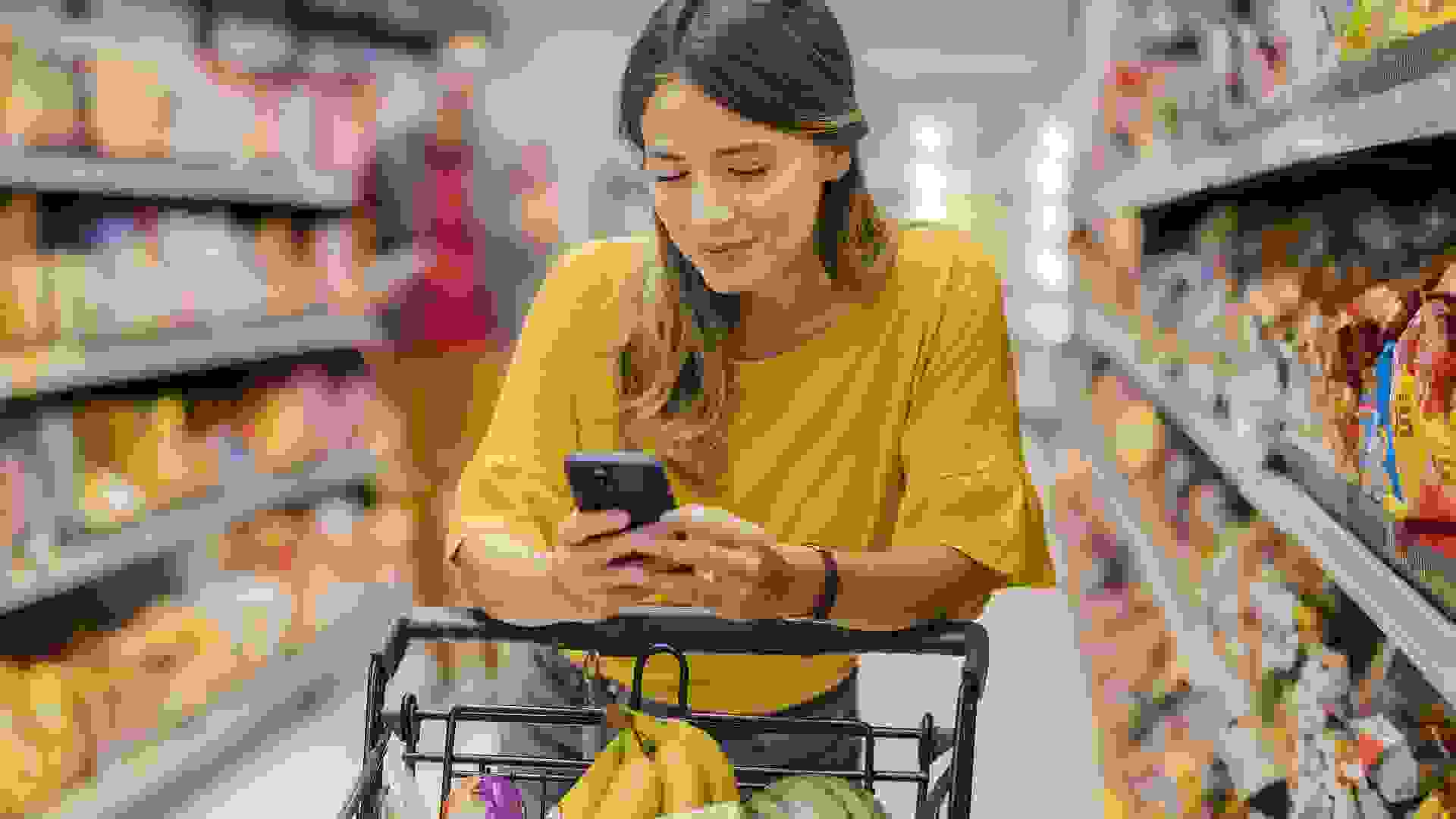 Californians who receive Supplemental Nutrition Assistance Program (SNAP) benefits do so through the state's CalFresh program, which sends payments out every month according to the same schedule. That…
READ MORE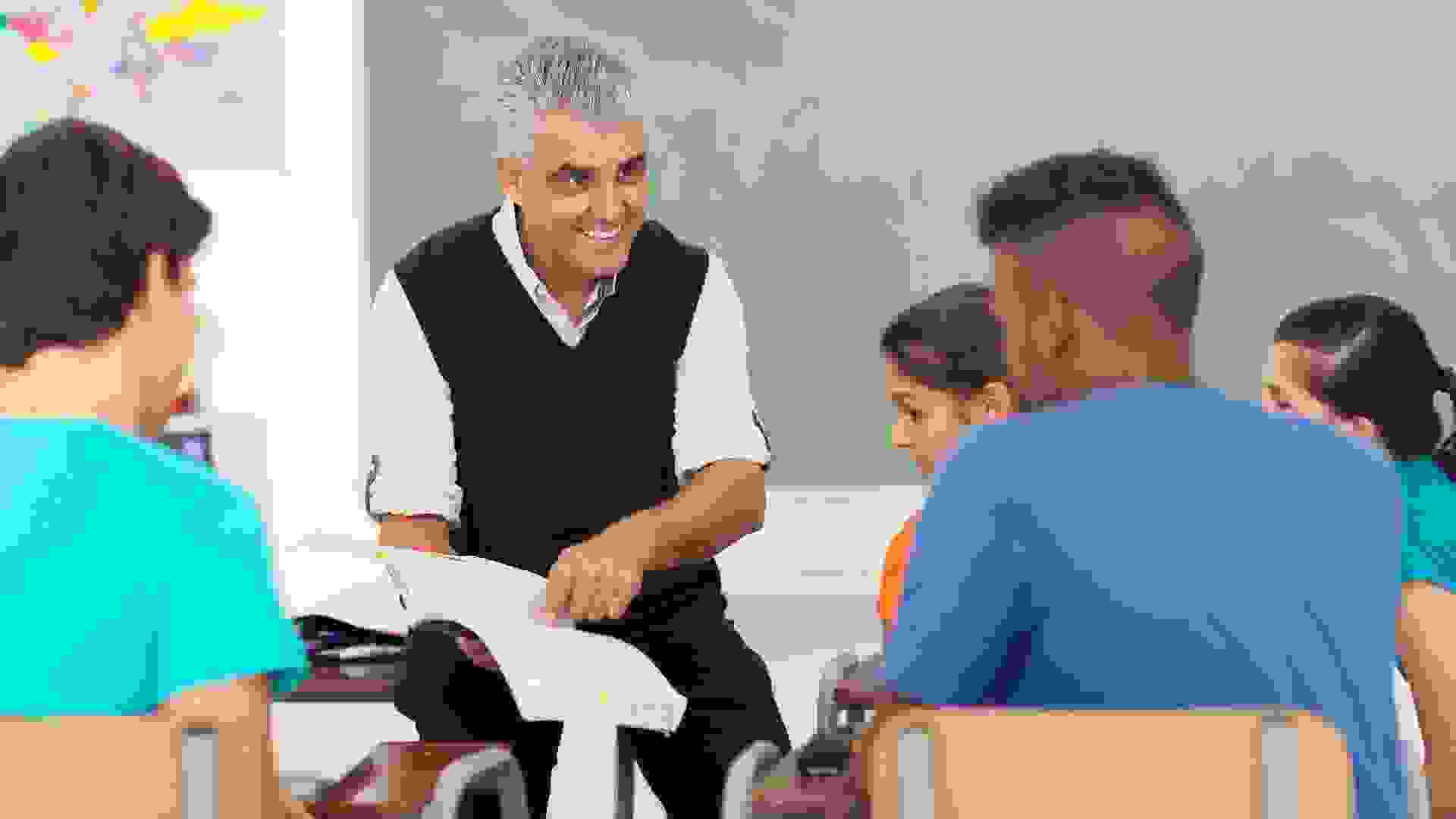 Millions of Americans who worked in public sector jobs could see a boost in their Social Security benefits in the future. See: Can I Draw Social Security at 62 and Still Work Full Time?Social…
READ MORE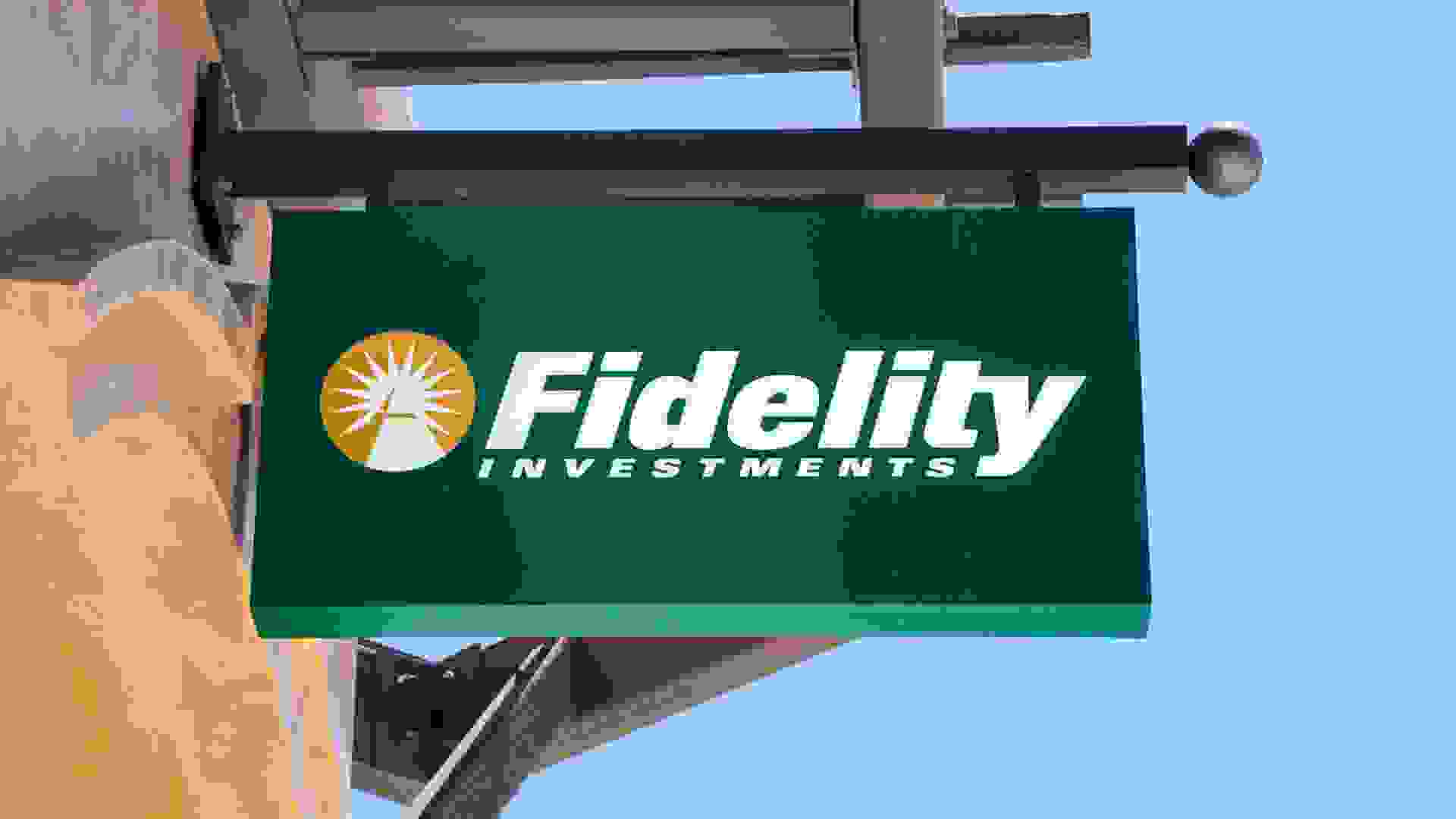 Fidelity mutual funds are typically affordable, professionally managed and designed to meet different investment goals. Take a look at the best options.
READ MORE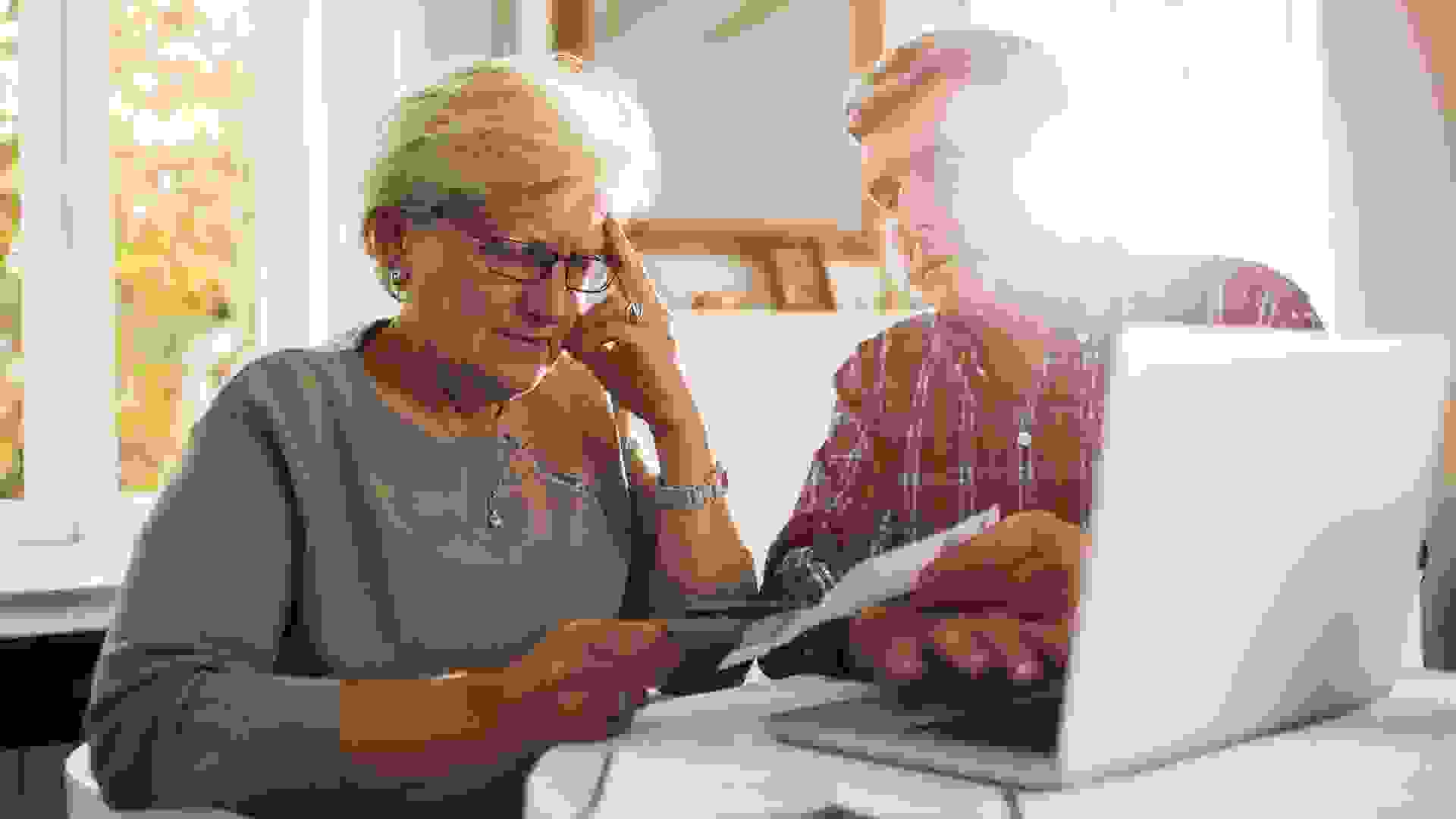 This year's soaring inflation rate likely means that the 2023 cost-of-living adjustment (COLA) for Social Security beneficiaries will be the highest in decades, with one seniors advocacy group…
READ MORE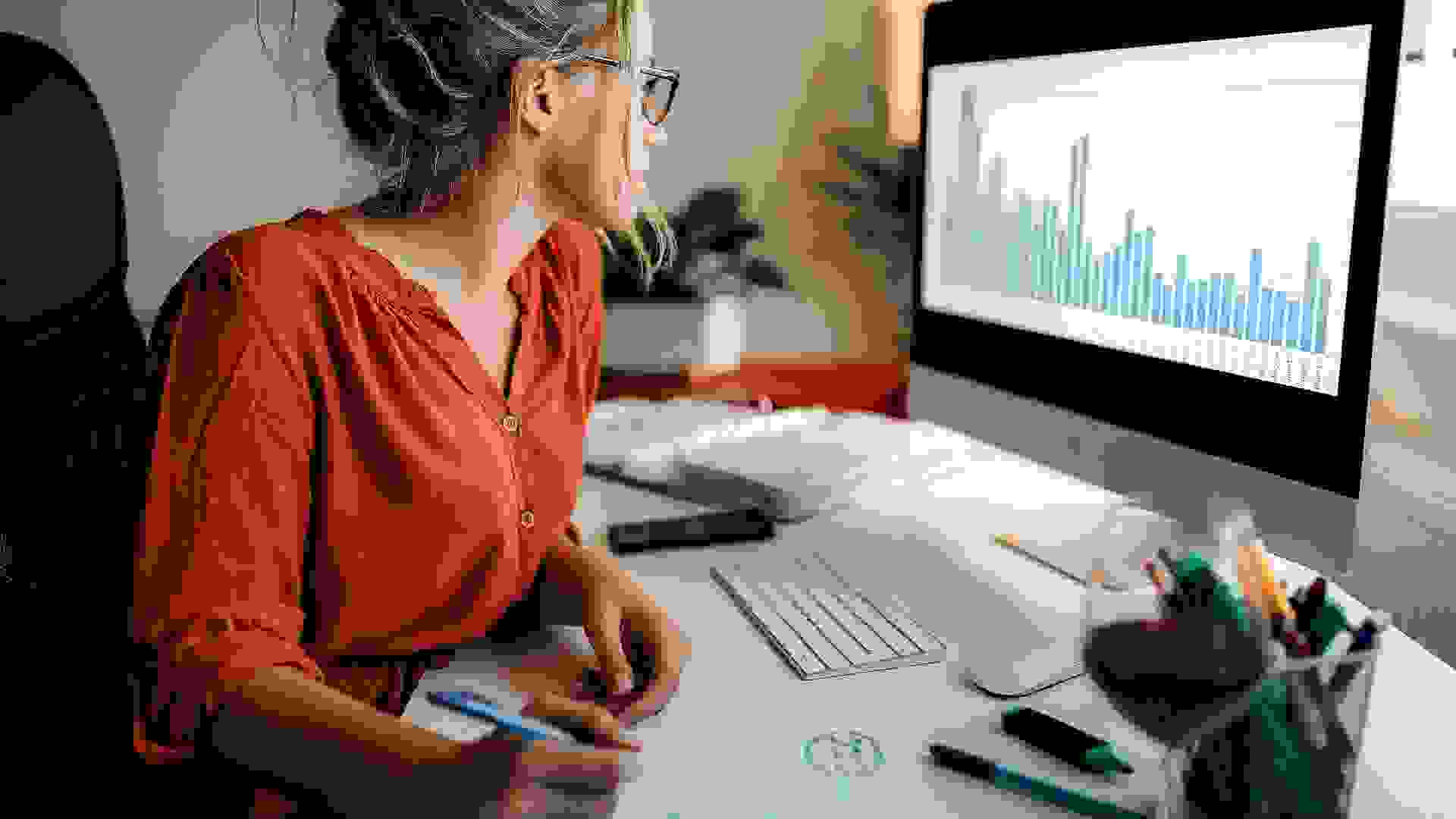 Investment opportunities can come from many different sectors. If you're looking to buy stock in 2022, here's what you need to know.
READ MORE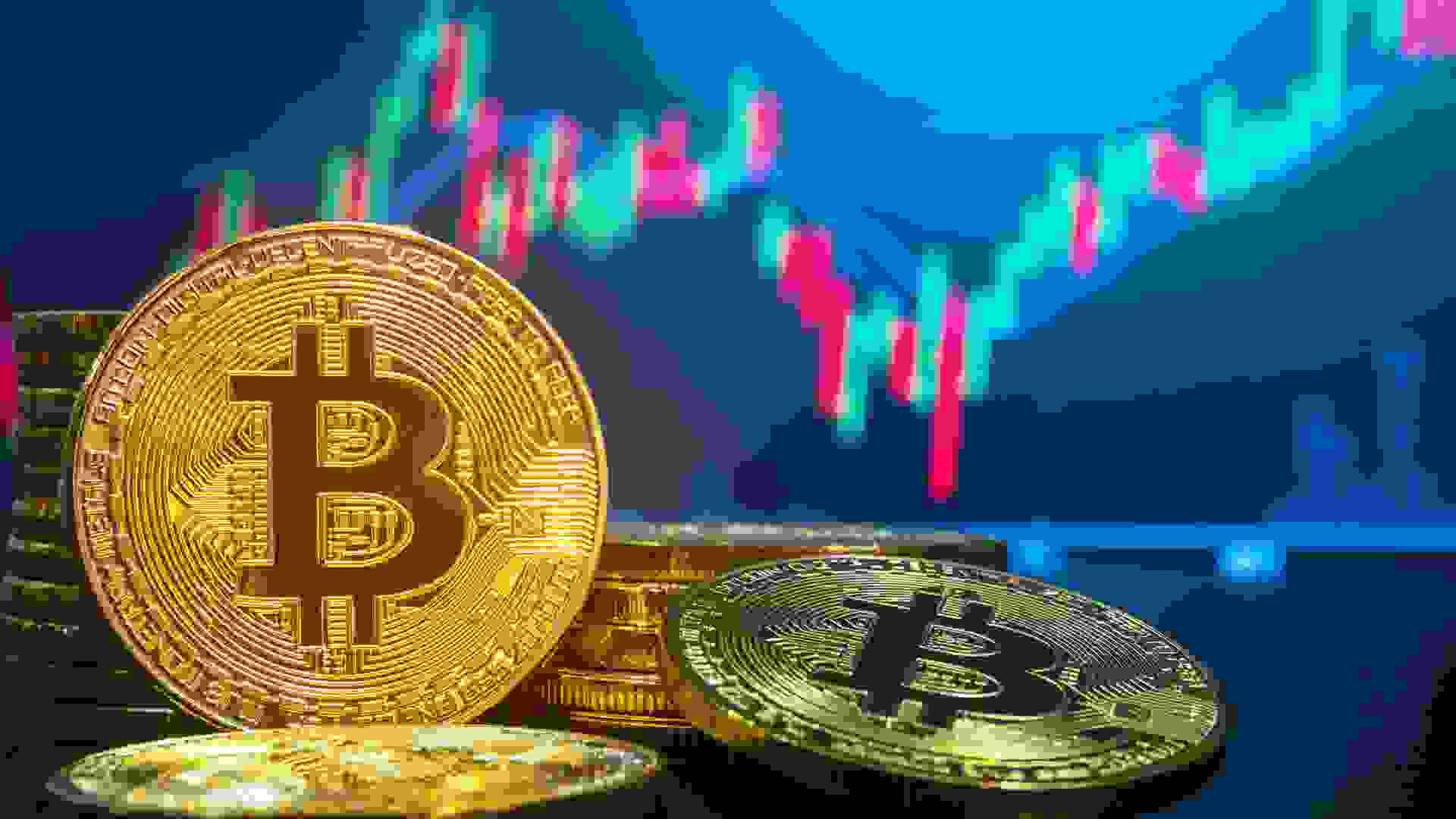 When Bitcoin is doing poorly, other cryptos are likely also suffering. Nobody, however, seems to agree on the price of bitcoin in the future.
READ MORE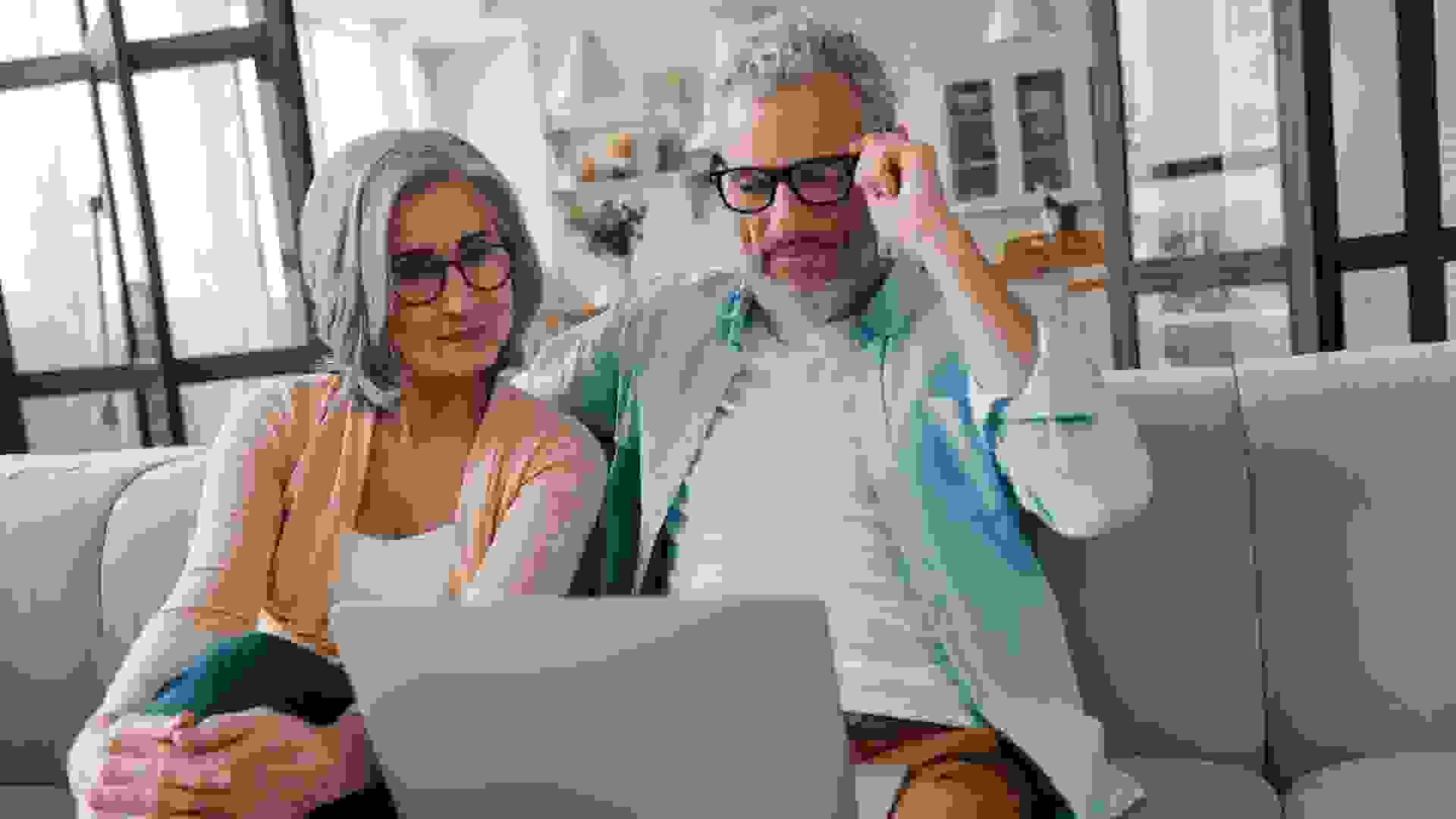 Your retirement benefit amount depends on how much you've earned over your lifetime at jobs for which you paid Social Security taxes — and the age at which you claim. You can claim Social Security…
READ MORE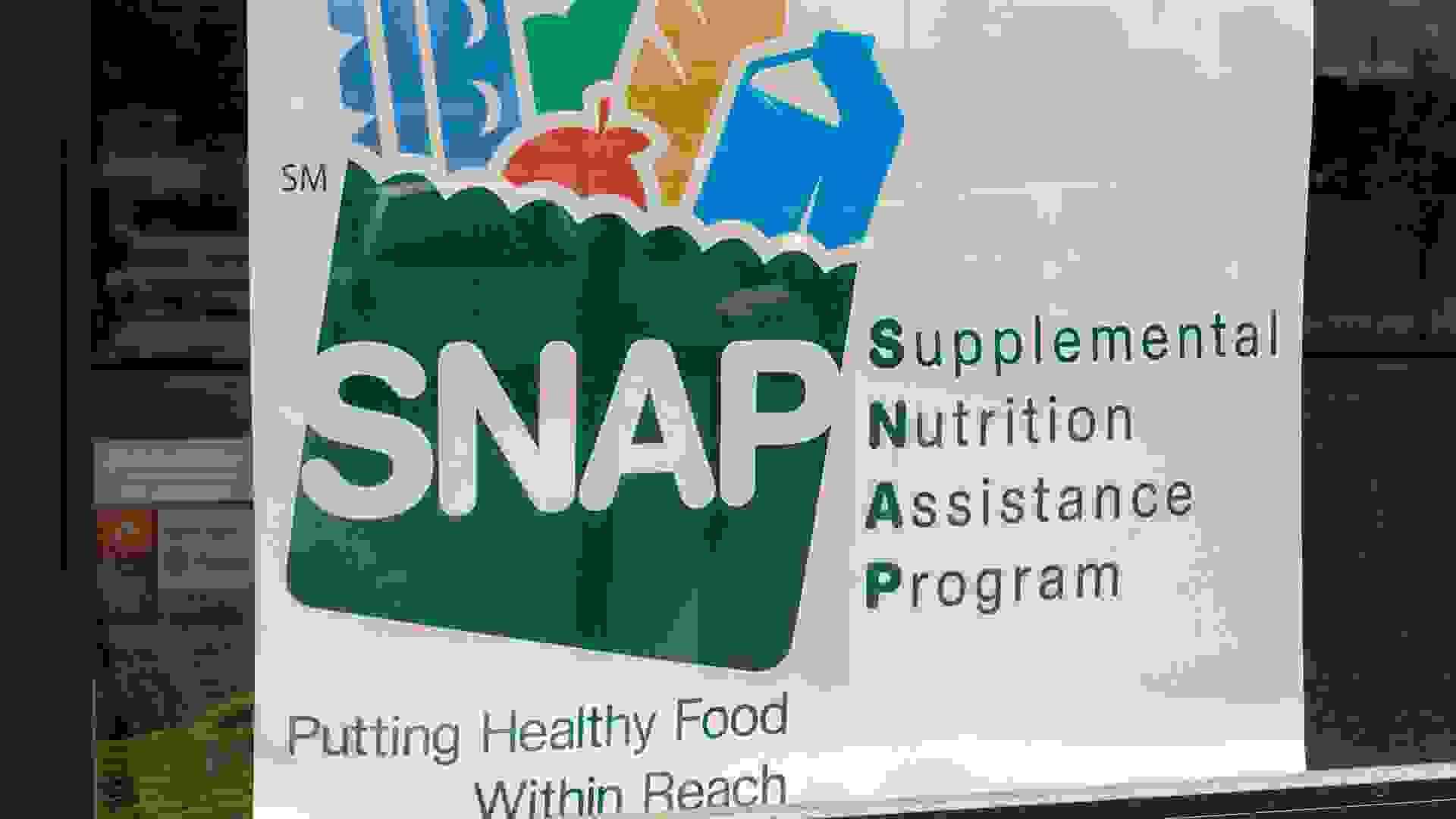 The Supplemental Nutrition Assistance Program (SNAP), formerly known as food stamps, is a federal program managed by the U.S. Department of Agriculture's Food and Nutrition Service. SNAP is the…
READ MORE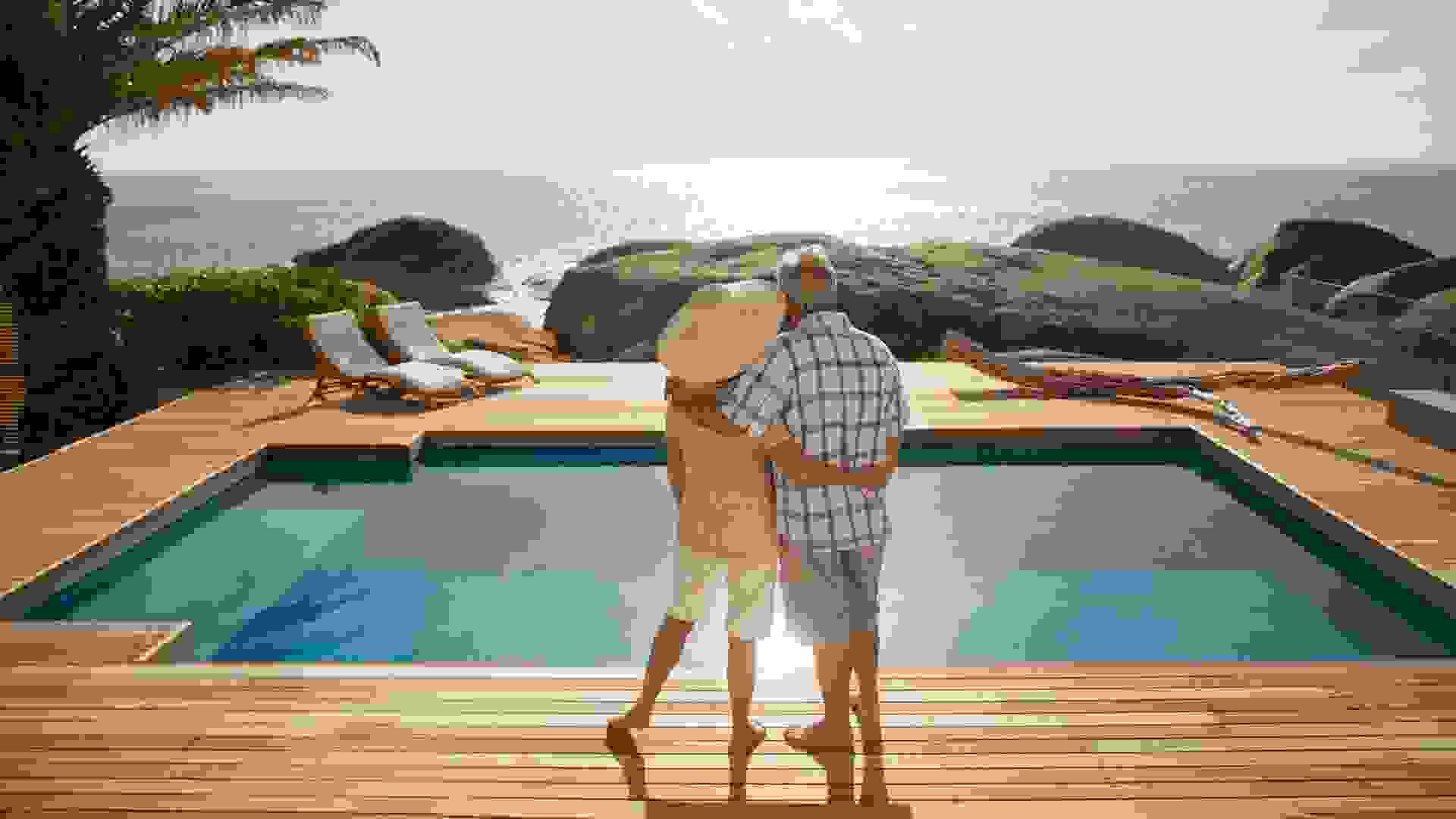 Last year was a financially disheartening one for many Americans, but not all. According to a new report, the number of millionaires in the world increased at a brisk pace in 2021, aided by rebounds…
READ MORE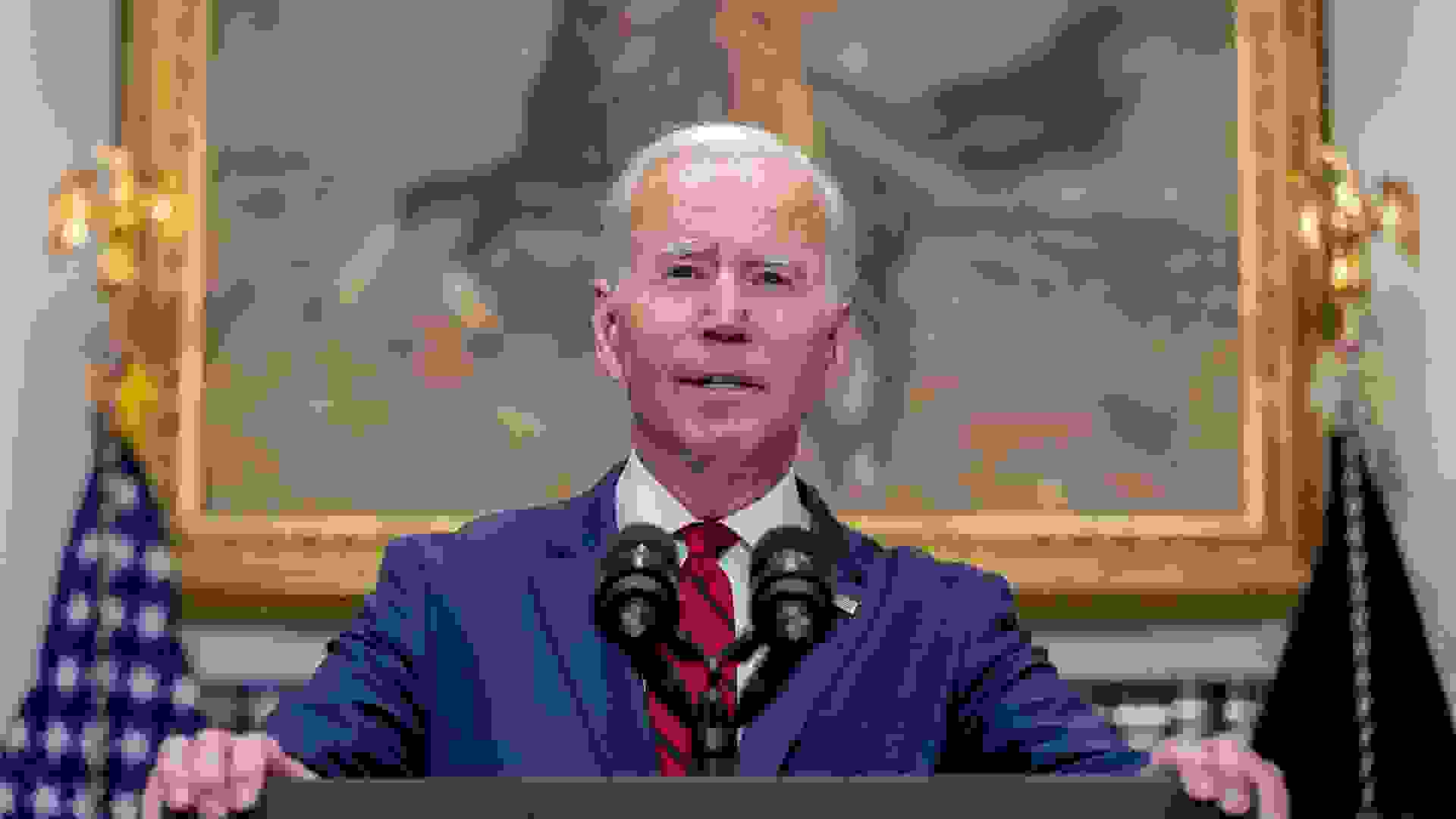 For borrowers worried about paying off existing student loans, President Joe Biden's debt forgiveness plan — announced in August — may have provided some relief. See: What Is the Highest Income for…
READ MORE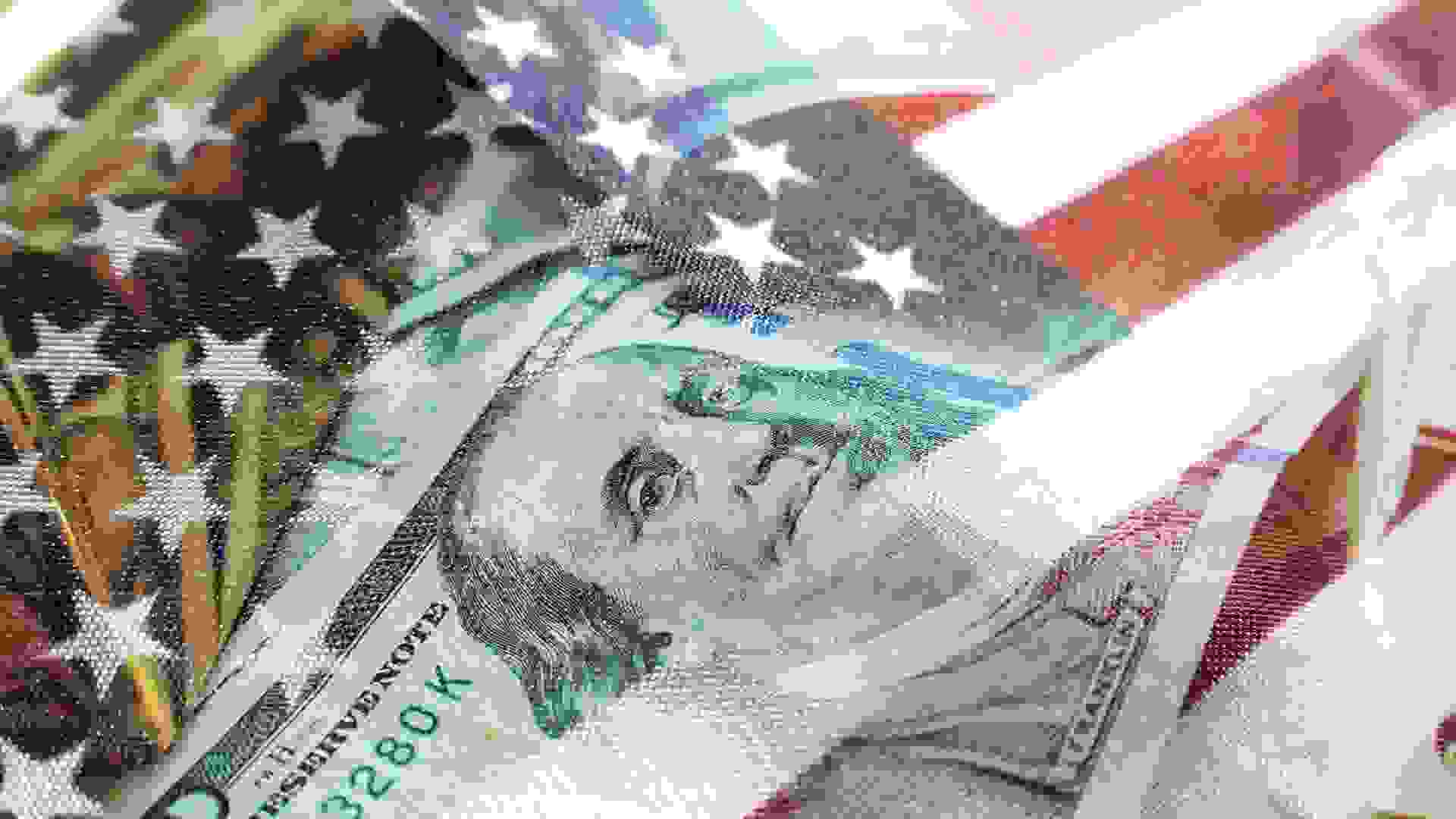 The Federal Reserve continued its aggressive tightening on Wednesday, Sept, 21, raising the benchmark interest rate by 75 basis points for the third straight time. The moves are designed to ease…
READ MORE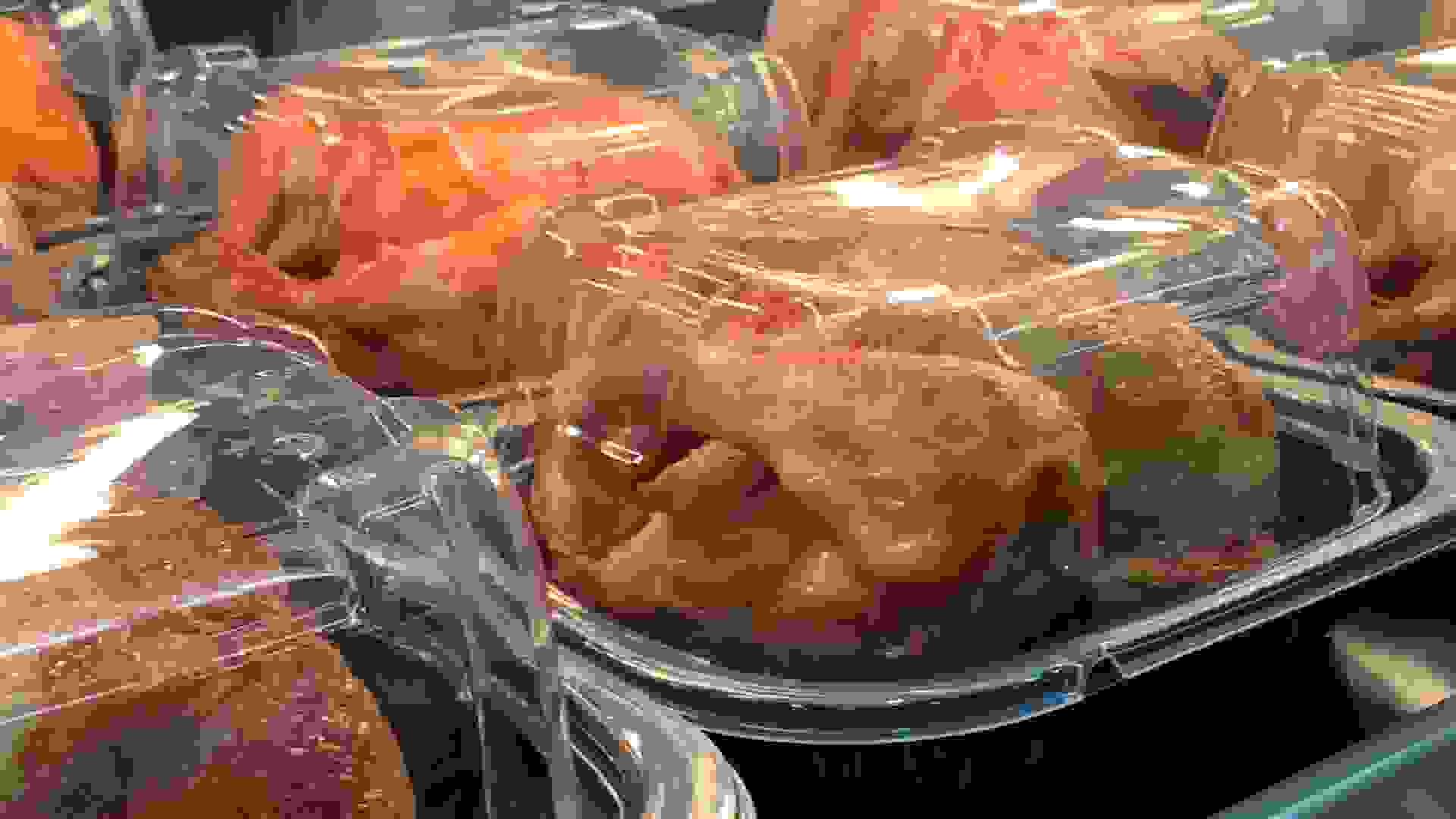 SNAP gives eligible low-income households extra food-purchasing assistance to supplement food budgets. Funded by the U.S. Department of Agriculture and administered at the state level, SNAP benefits…
READ MORE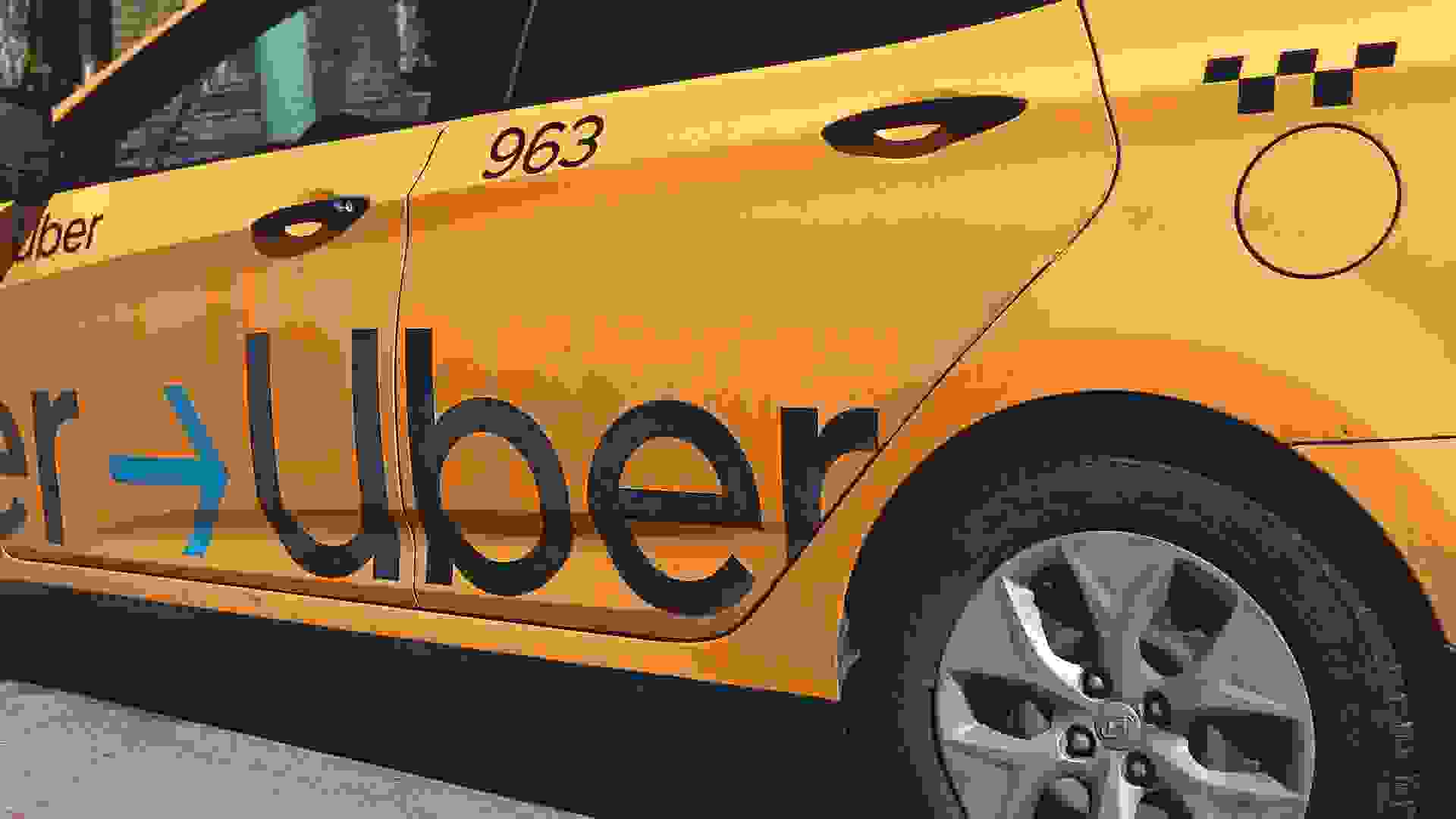 A California law designed to improve working conditions for rideshare drivers while also keeping fees down might have done the latter without doing the former, according to a new study from…
READ MORE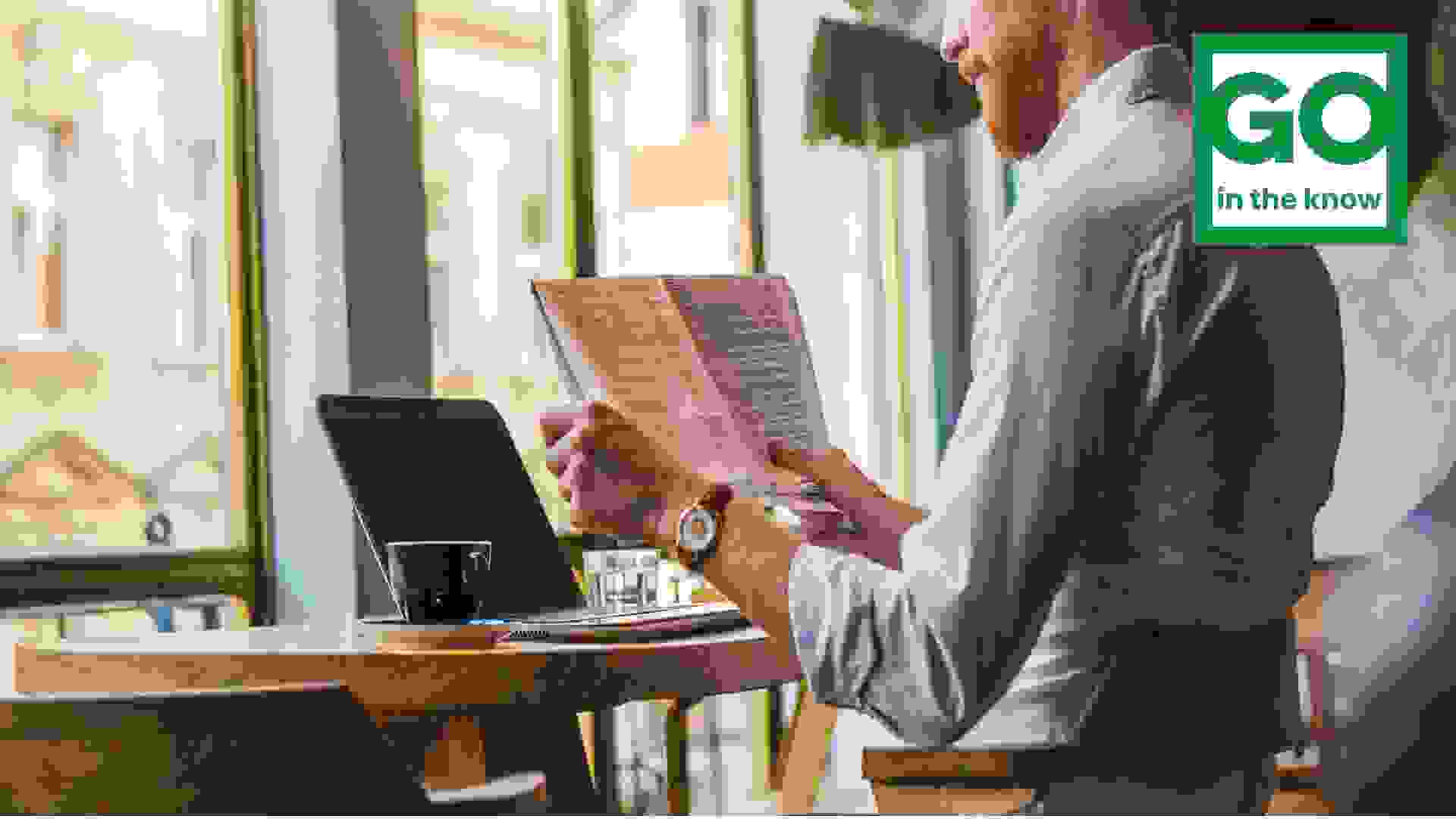 Happy Thursday! Today marks the start of the fall equinox, which means if you haven't started doing it already, it's officially time to enjoy all the pumpkin-flavored foods and drinks. Let's take a…
READ MORE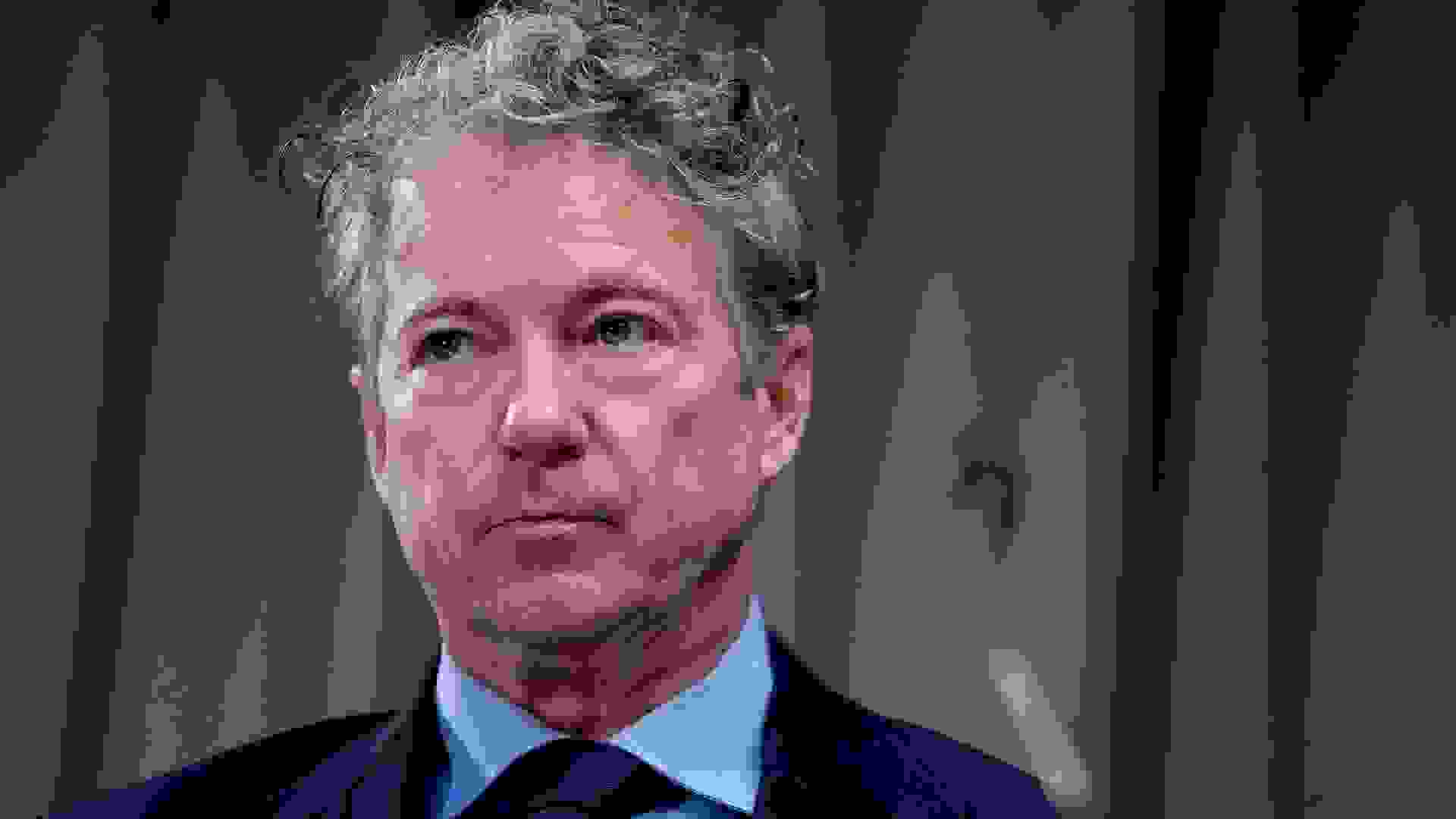 Sen. Rand Paul (59) is a physician-turned-politician who has represented Kentucky in the U.S. Senate for 11 years. He first made frequent national headlines during his 2016 campaign to run as a…
READ MORE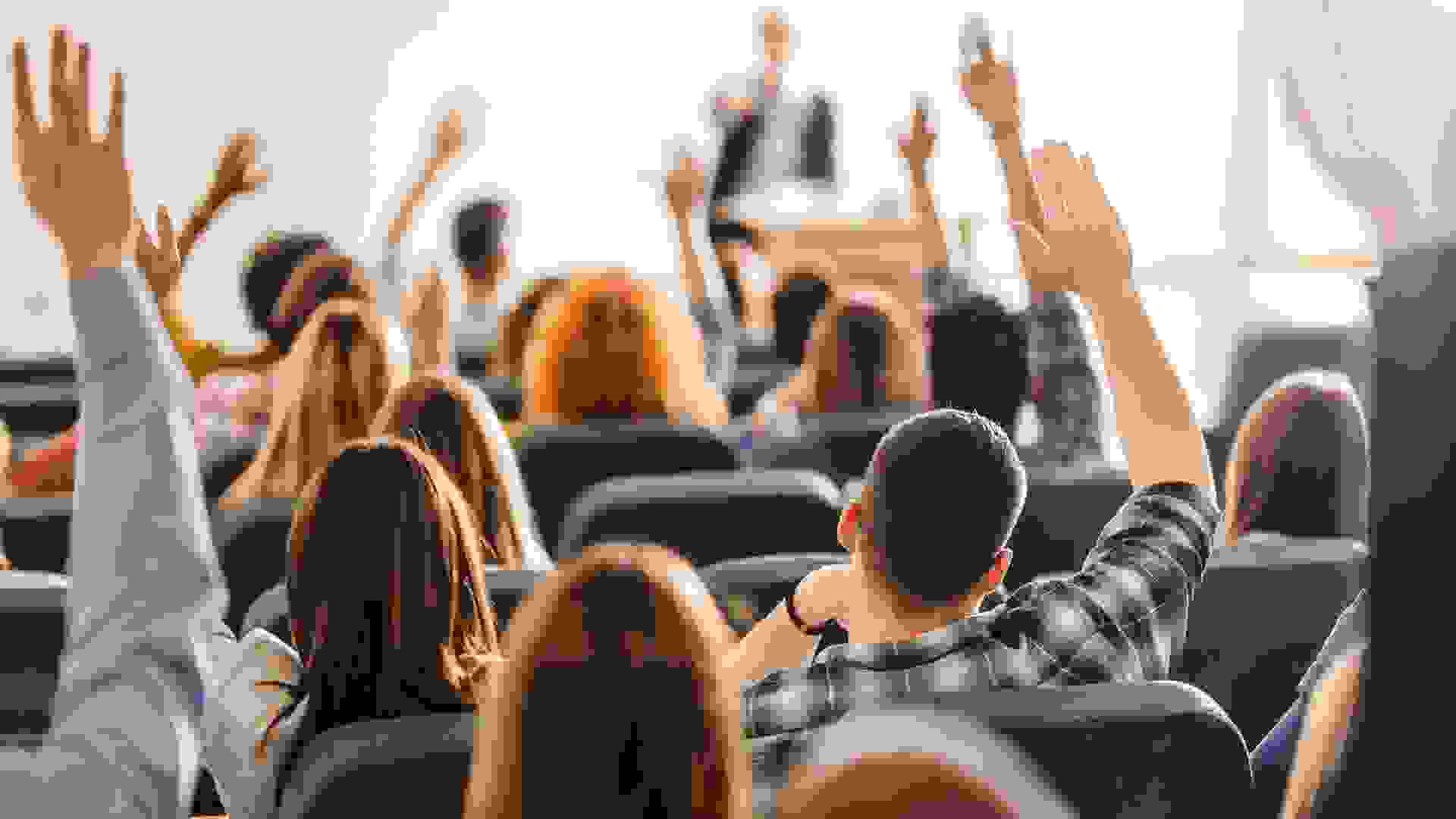 While campaigning during the run-up to the 2020 presidential election, President Joe Biden pledged to cancel $10,000 worth of student loan debt per borrower. The Future of Finances: Gen Z & How…
READ MORE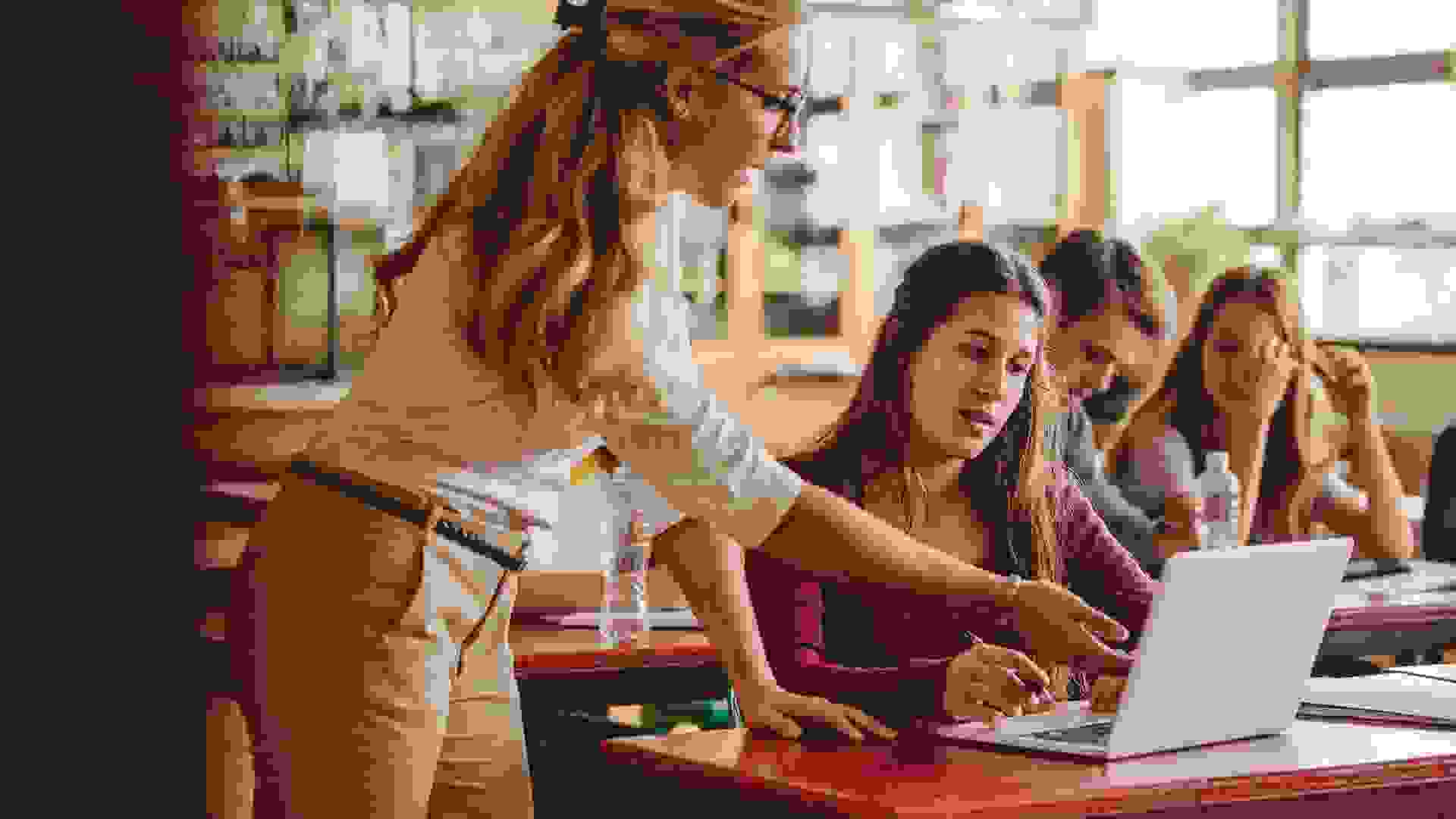 With last week's news regarding updated measures for federal student loan relief, the topic has been front of mind for many of the 43 million Americans who carry this type of debt. President Biden's…
READ MORE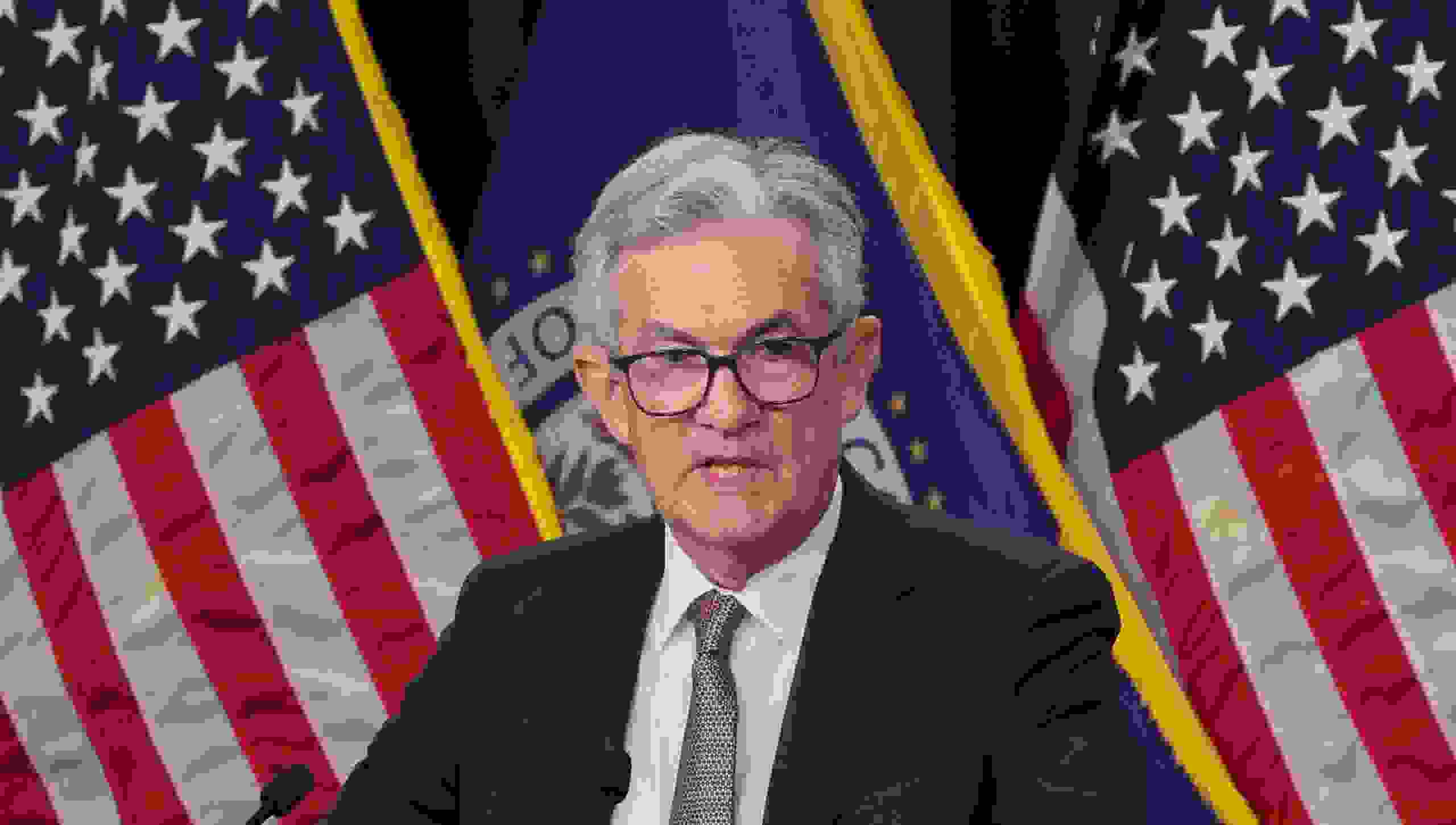 The hot housing market that has sent average home prices to record highs in 2022 is likely headed for a correction, Federal Reserve Chair Jerome Powell said on Wednesday. Whether that leads to lower…
READ MORE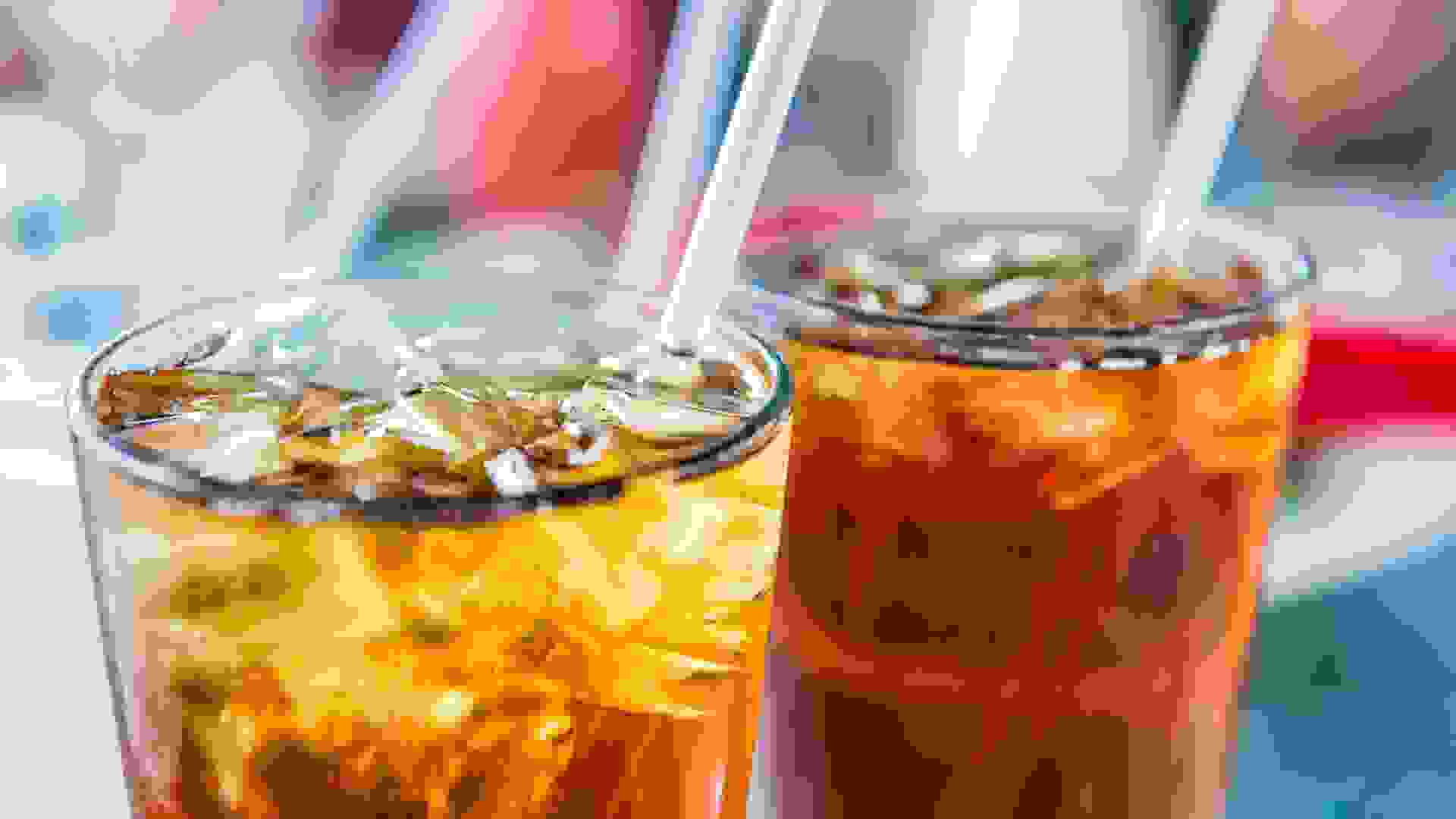 SNAP, which is funded by the U.S. Department of Agriculture and administered at the state level, provides food assistance to low- and no-income households across. The U.S. SNAP benefits can only be…
READ MORE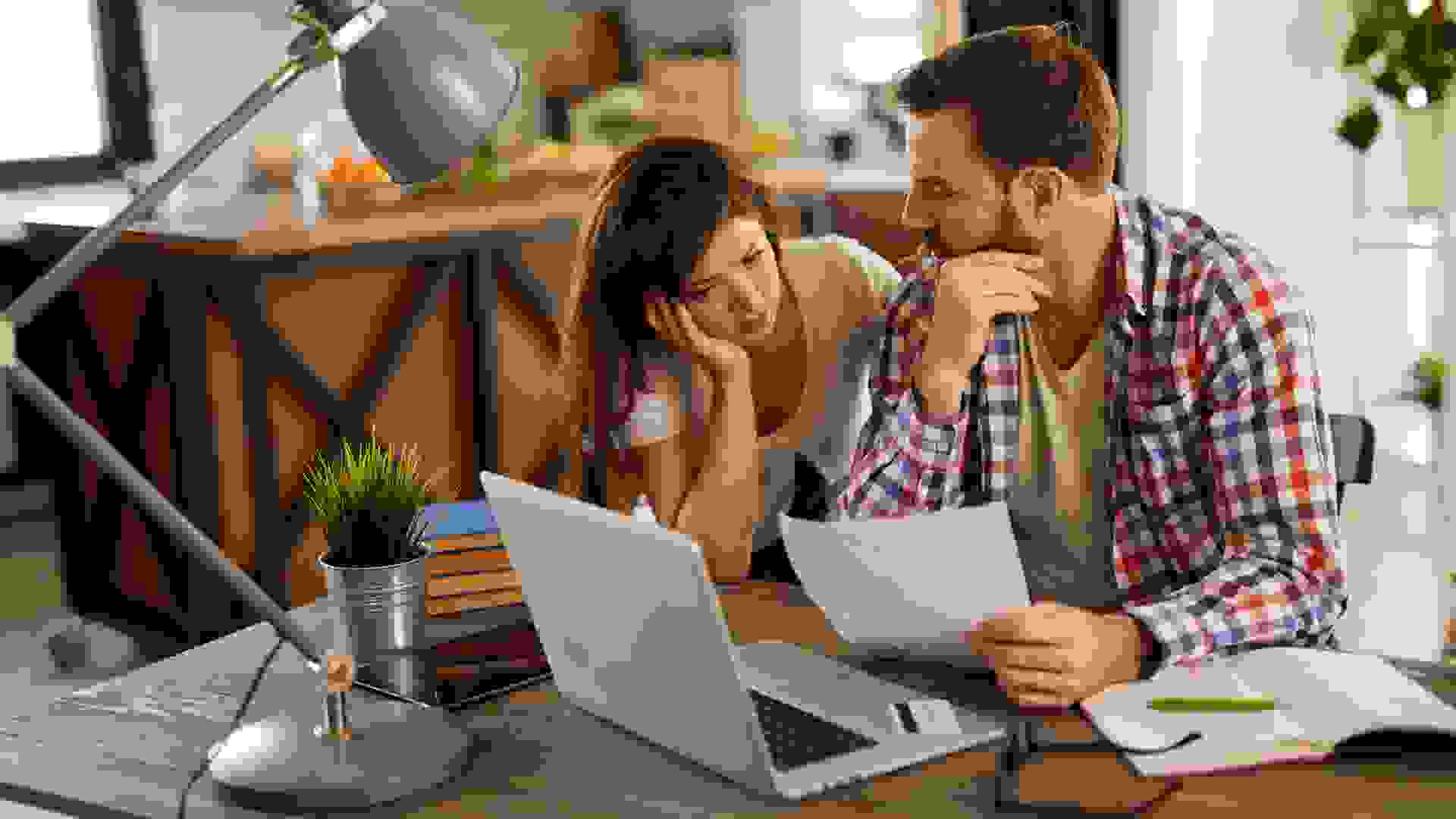 The Fed raised rates another 75 basis points on July 27. The news, while not surprising, comes after Treasury Secretary Janet Yellen told Meet the Press, that inflation is too high but assured…
READ MORE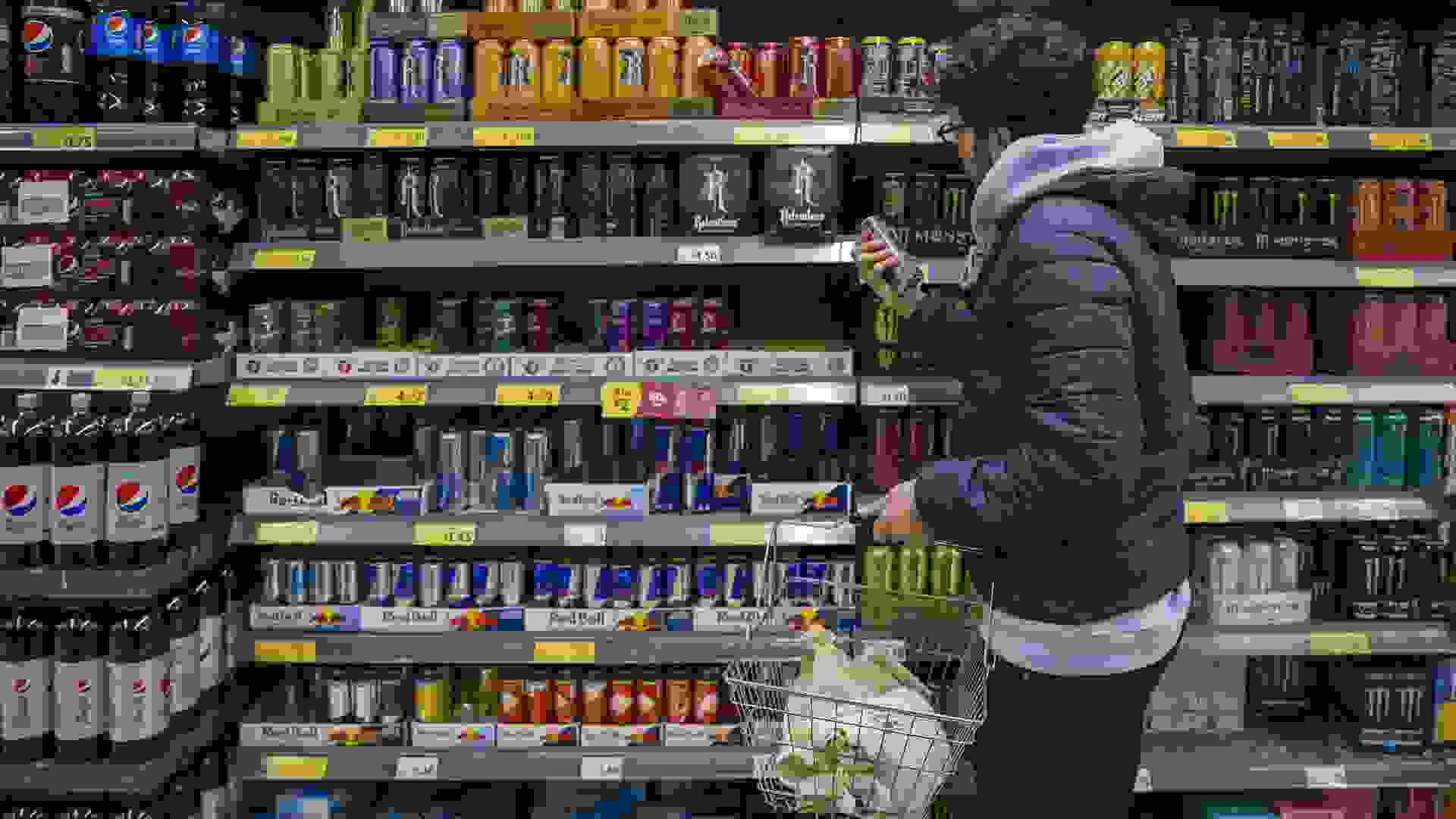 SNAP, formerly known as food stamps, helps low-income households by sending monthly benefits to supplement food budgets. Funded by the U.S. Department of Agriculture and administered at the state…
READ MORE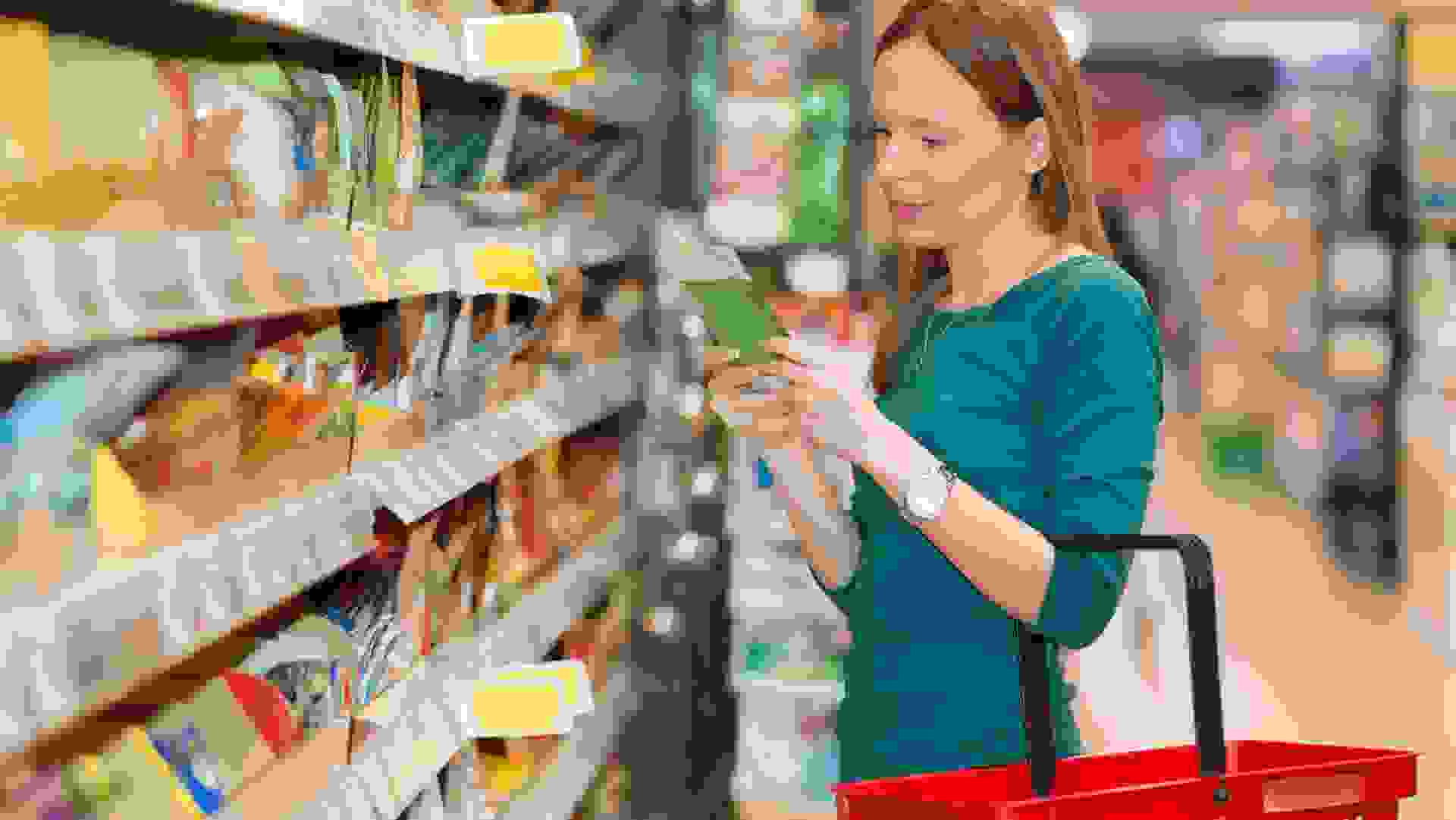 If dollar stores all thrive on a similar concept — selling goods at low prices — can one really be superior to another? It turns out the answer is yes. See: 10 Items That Are Always Cheaper at Sam's…
READ MORE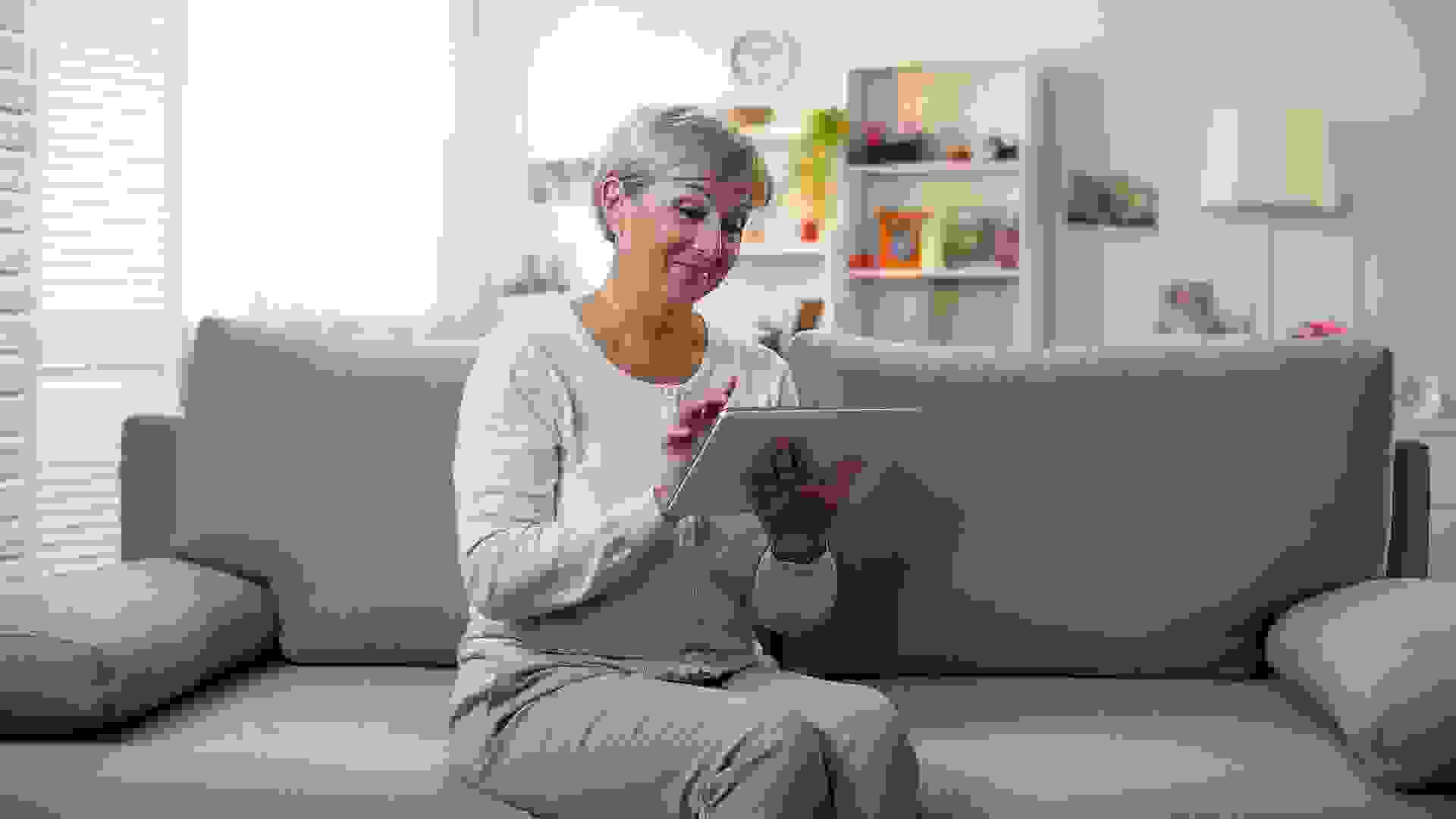 The Social Security payment schedule for October 2022 will be business as usual for most people, though recipients who qualify for Supplemental Security Income (SSI) won't be getting a payment due to…
READ MORE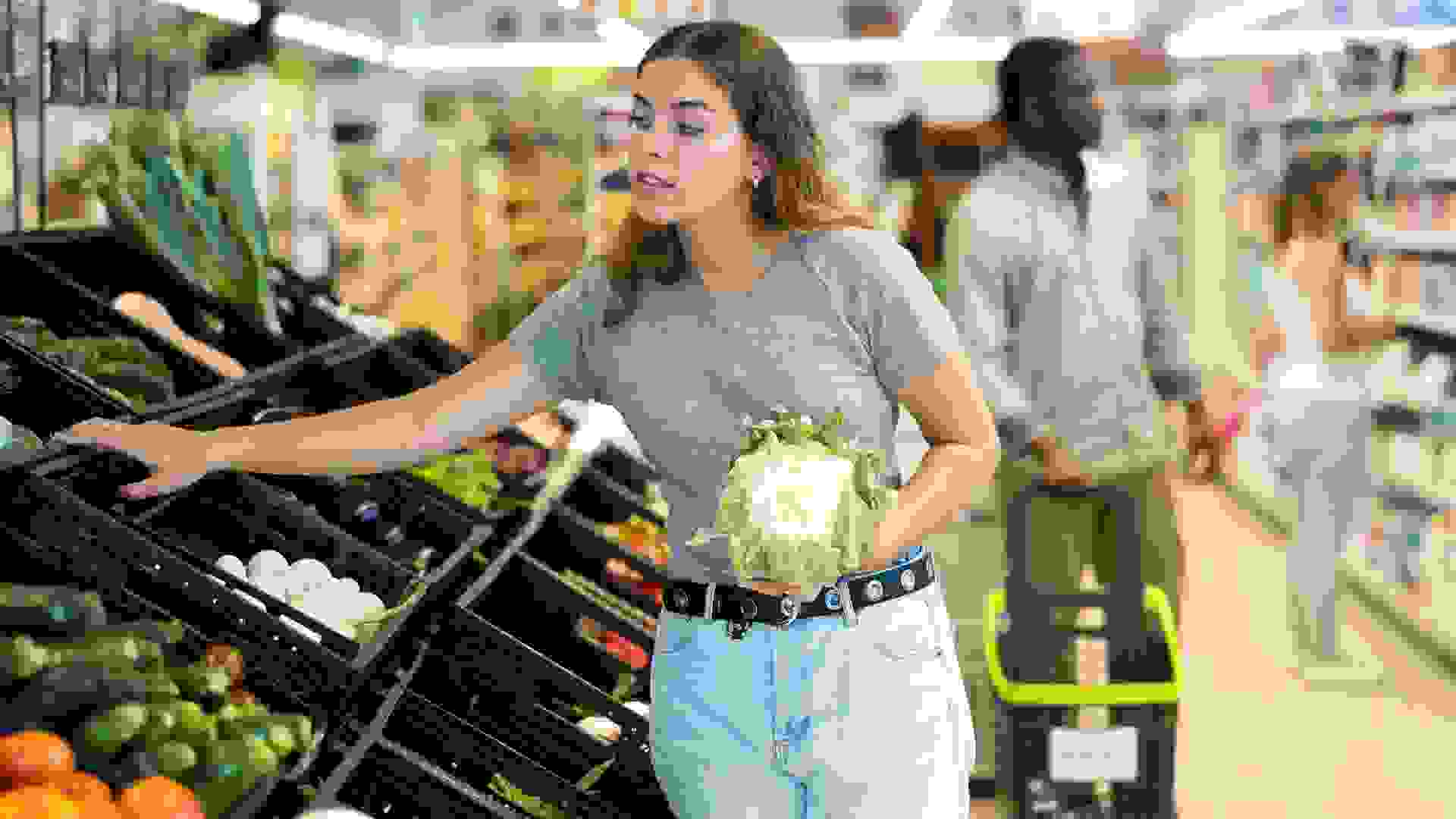 If you're wondering when your October Supplemental Nutrition Assistance Program (SNAP) payment will arrive, you'll have to check with the agency in your state that issues benefits. Although SNAP is…
READ MORE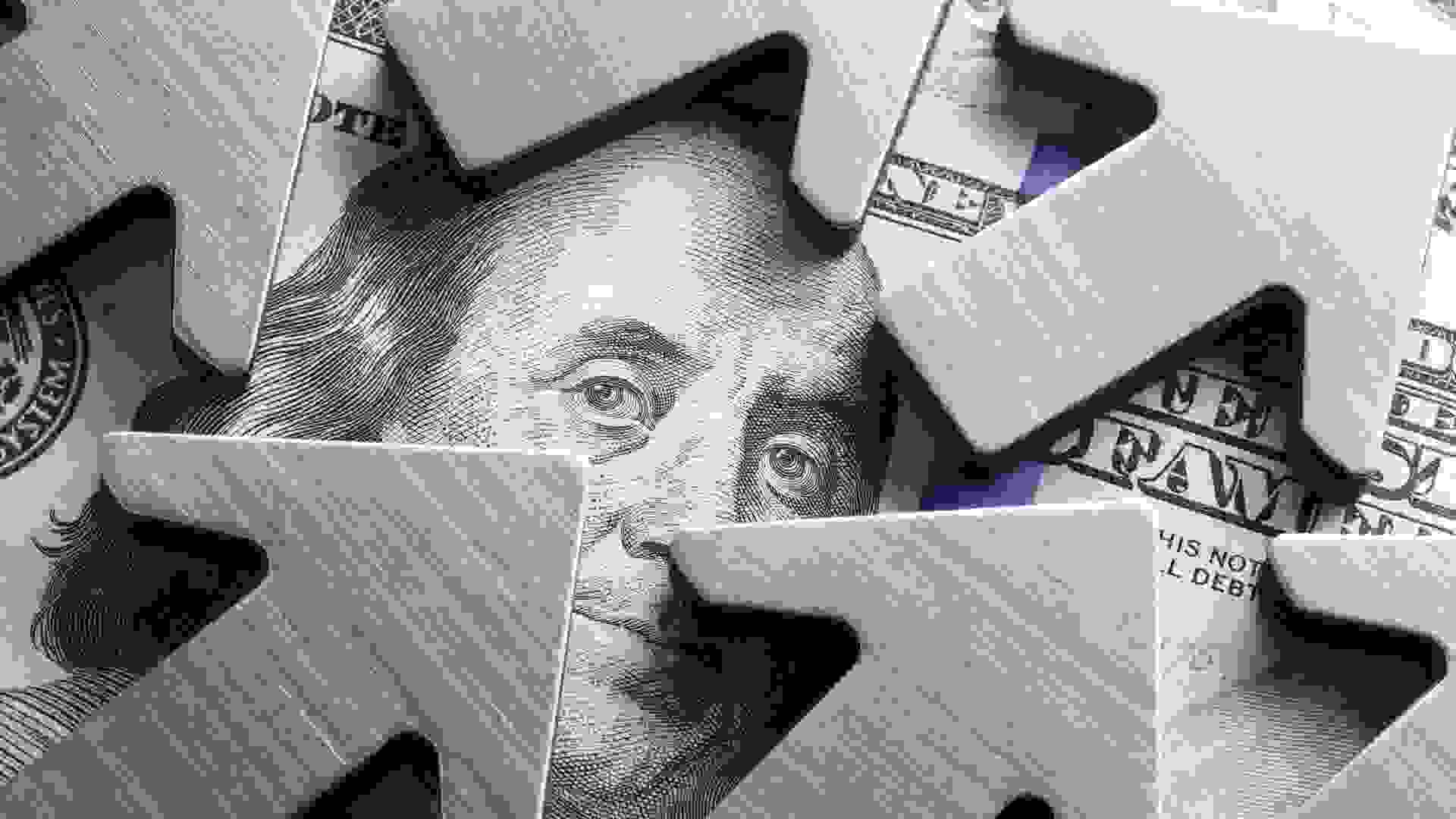 You didn't see a lot of celebrating on Wednesday after the Federal Reserve raised its key interest rate by 0.75% for the third time in a row. Instead, the stock markets tumbled and economists warned…
READ MORE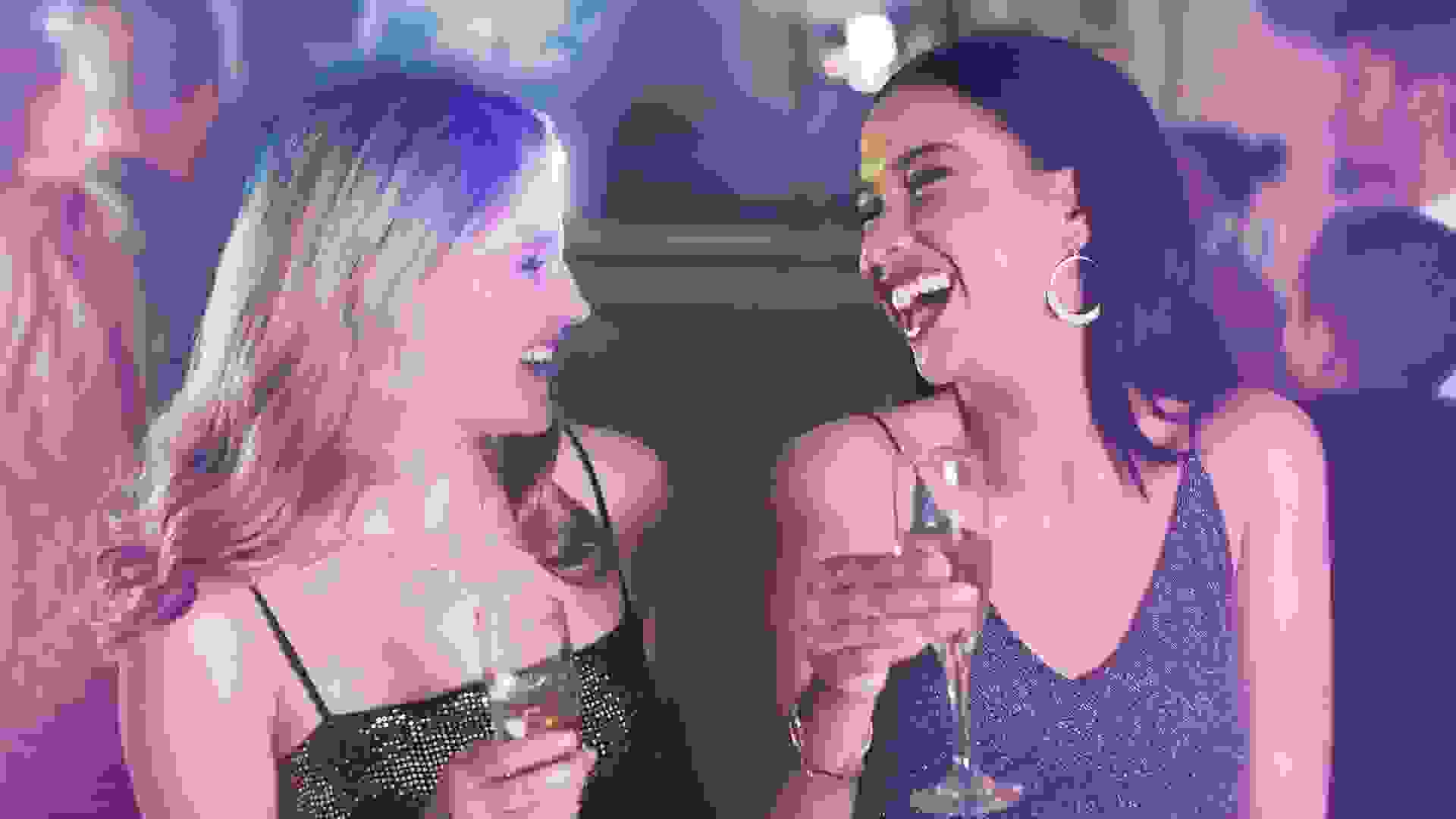 Who knew lipstick was so economically relevant? Ask an economist what indicates we're in a recession and they might point to some common signs such as widespread layoffs, the falling cost of copper…
READ MORE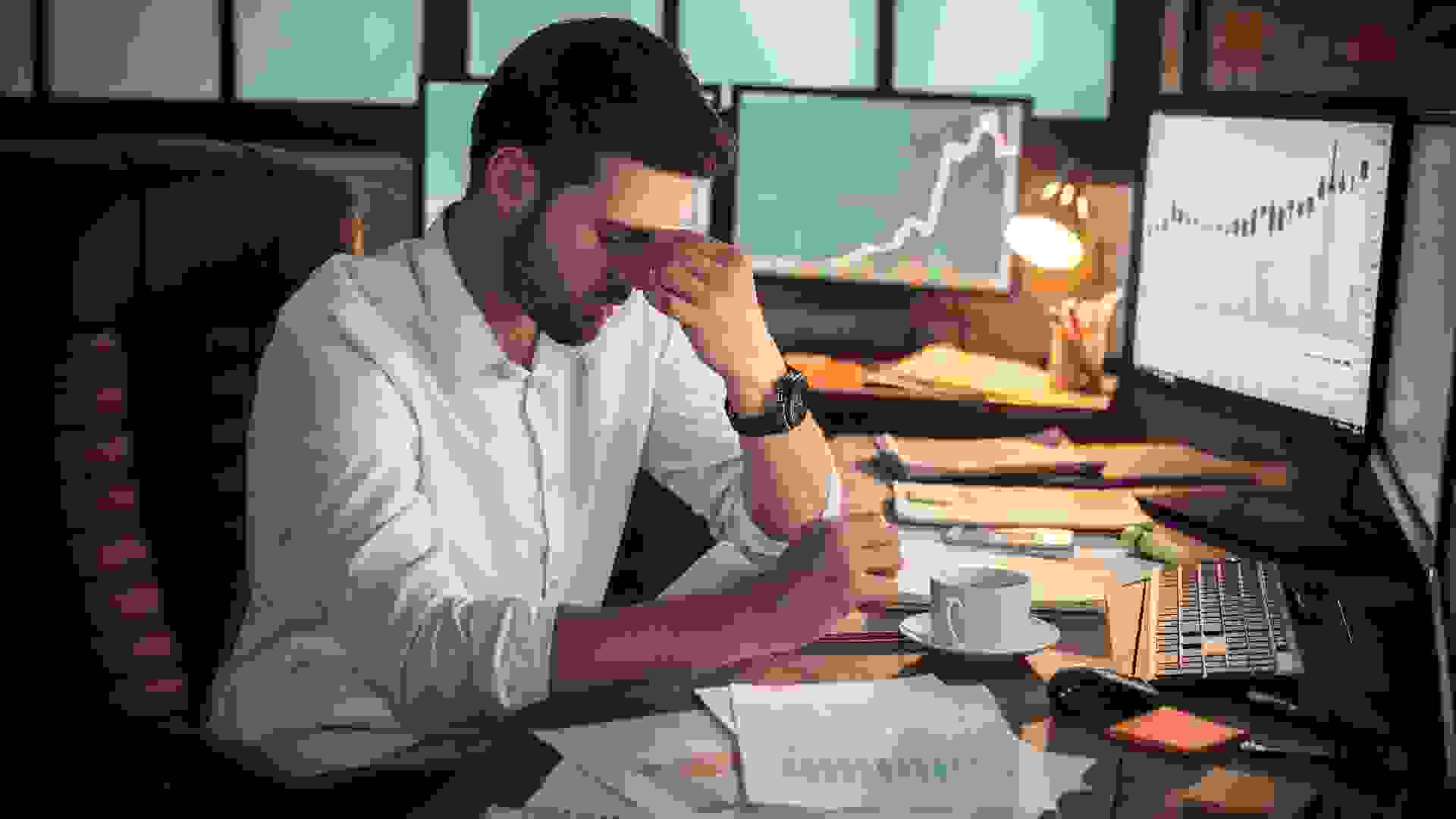 A reverse stock split is the mirror image of a conventional stock split. This typically only happens during times of great financial stress for companies.
READ MORE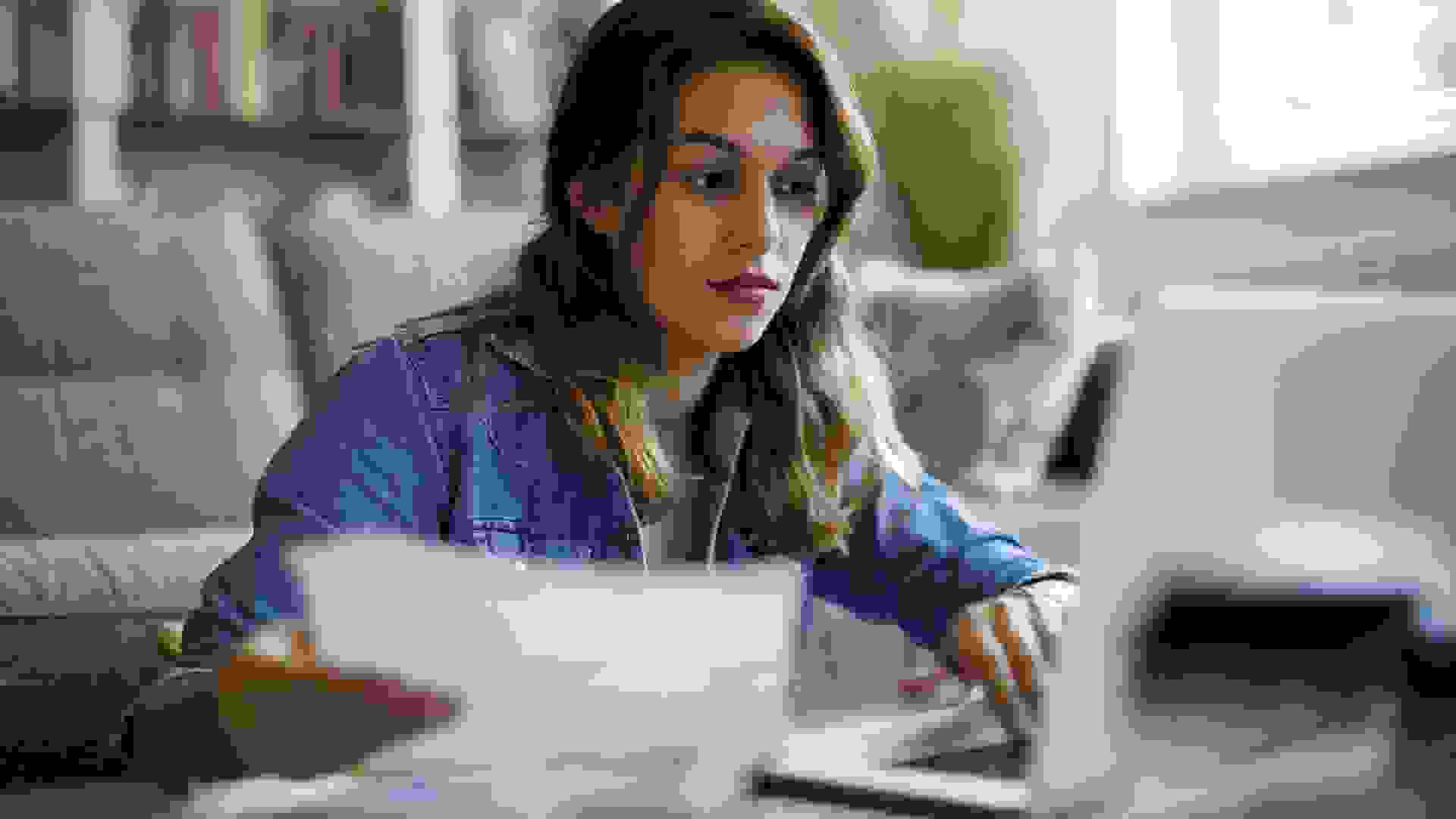 The W-4 is an IRS tax form filled out by employees and used by an employer to withhold the correct federal income tax from a worker's paycheck each pay period. The amount of income tax withheld…
READ MORE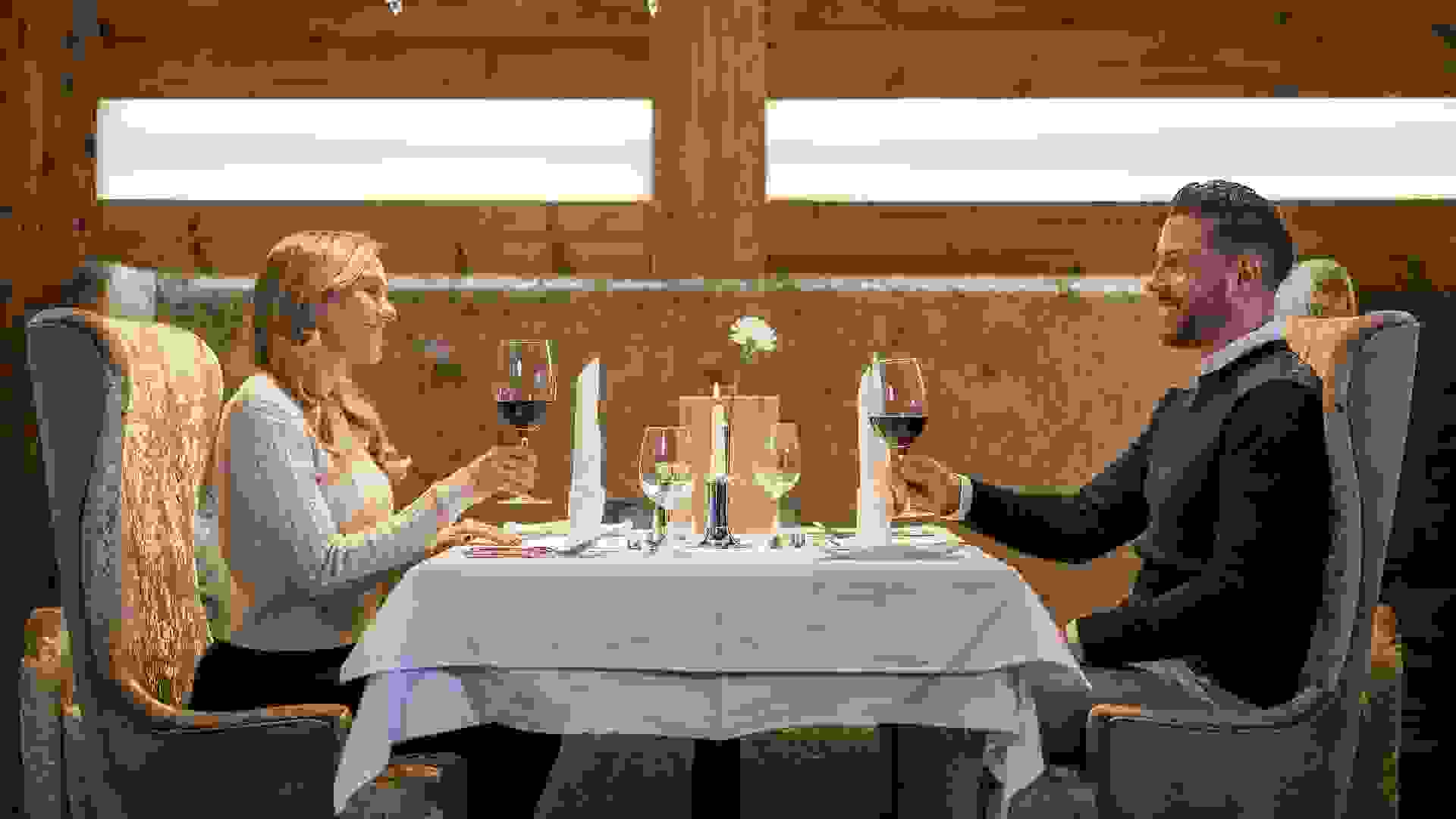 People are traveling again — and they're putting lots of cash into their experiences. Now that the pandemic has somewhat eased restrictions for out-of-state or out-of-country trips, many are…
READ MORE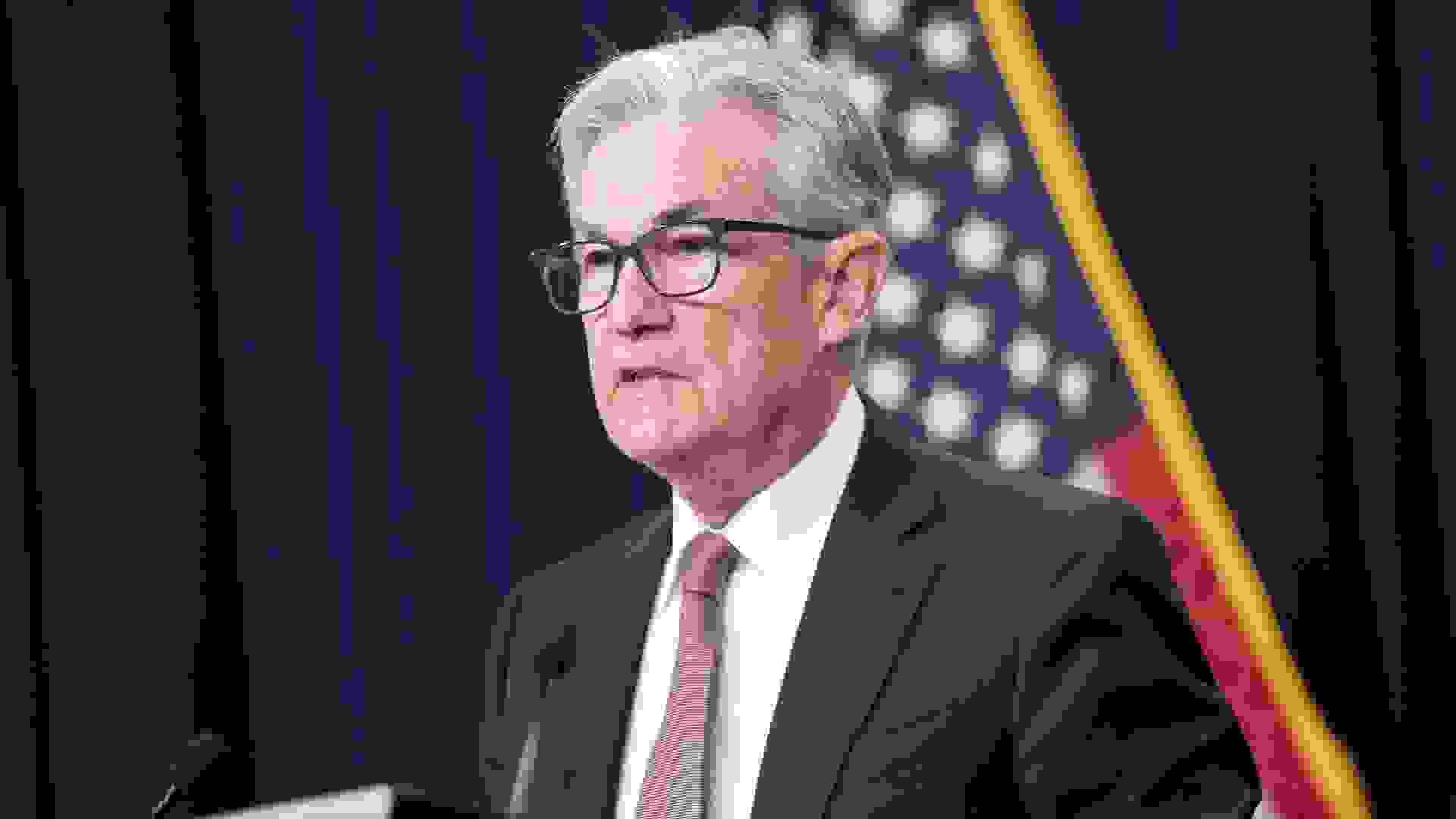 As was widely anticipated, the Federal Reserve said it will raise interest rates by three-quarters of a percentage point rate, the third consecutive such hike. The new unanimous decision comes amid…
READ MORE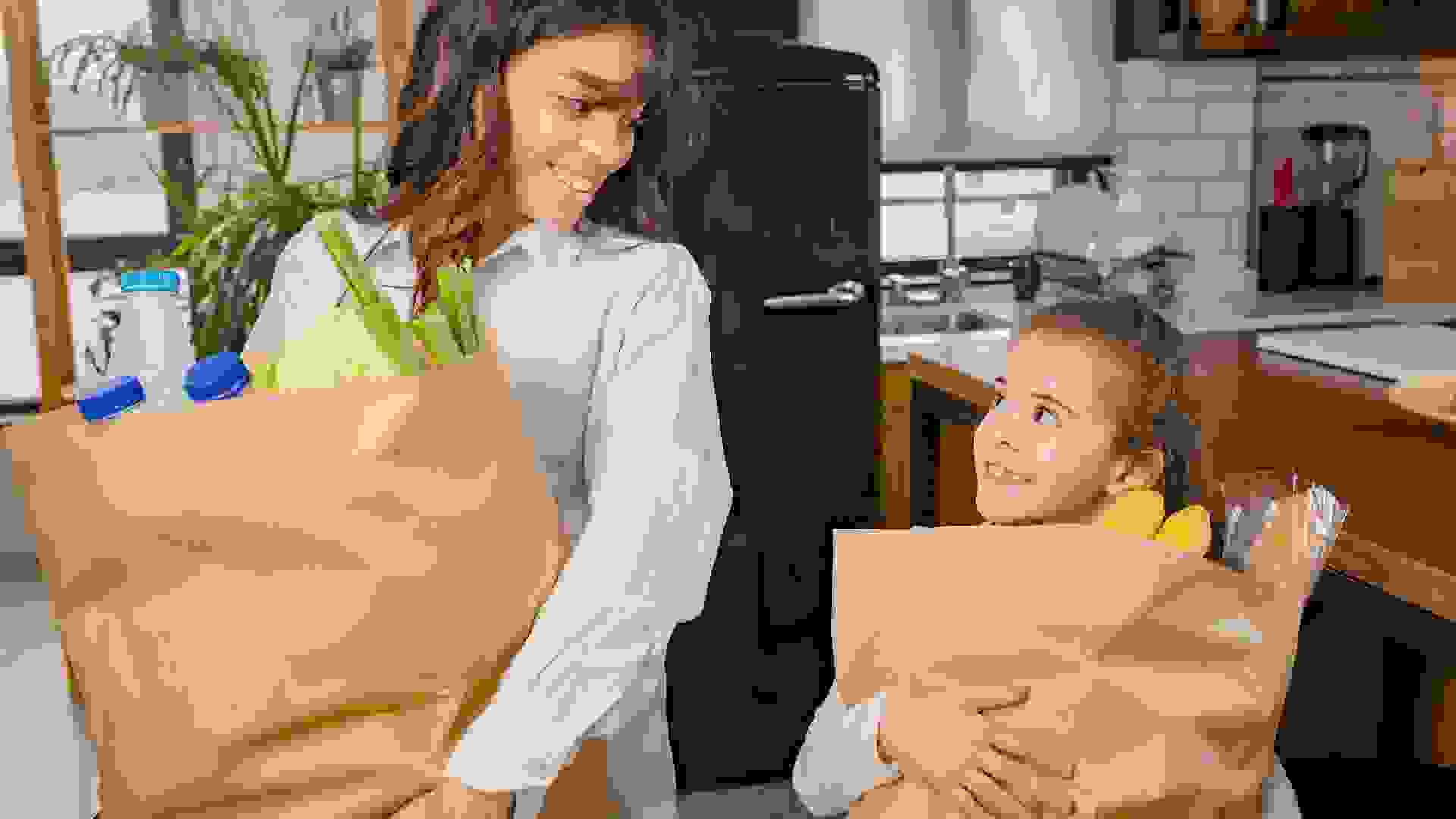 Americans who apply for federal Supplementary Nutrition Assistance Program benefits are required to meet an extended set of eligibility criteria to qualify, and one of those has to do with income….
READ MORE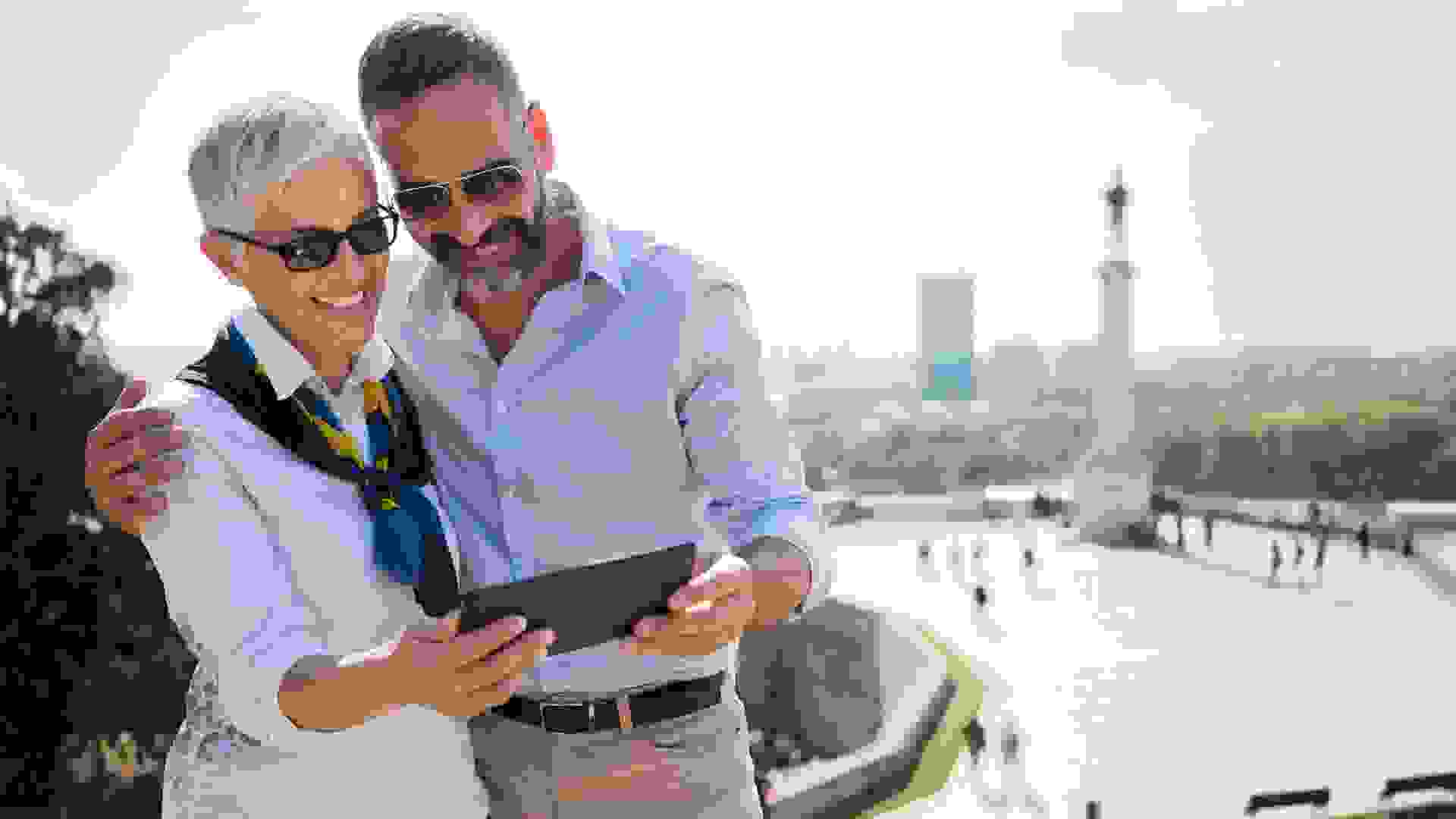 If you're eligible to receive Social Security benefits, you may receive your payments outside of the U.S. However, the Social Security Administration has noted that there are countries to which they…
READ MORE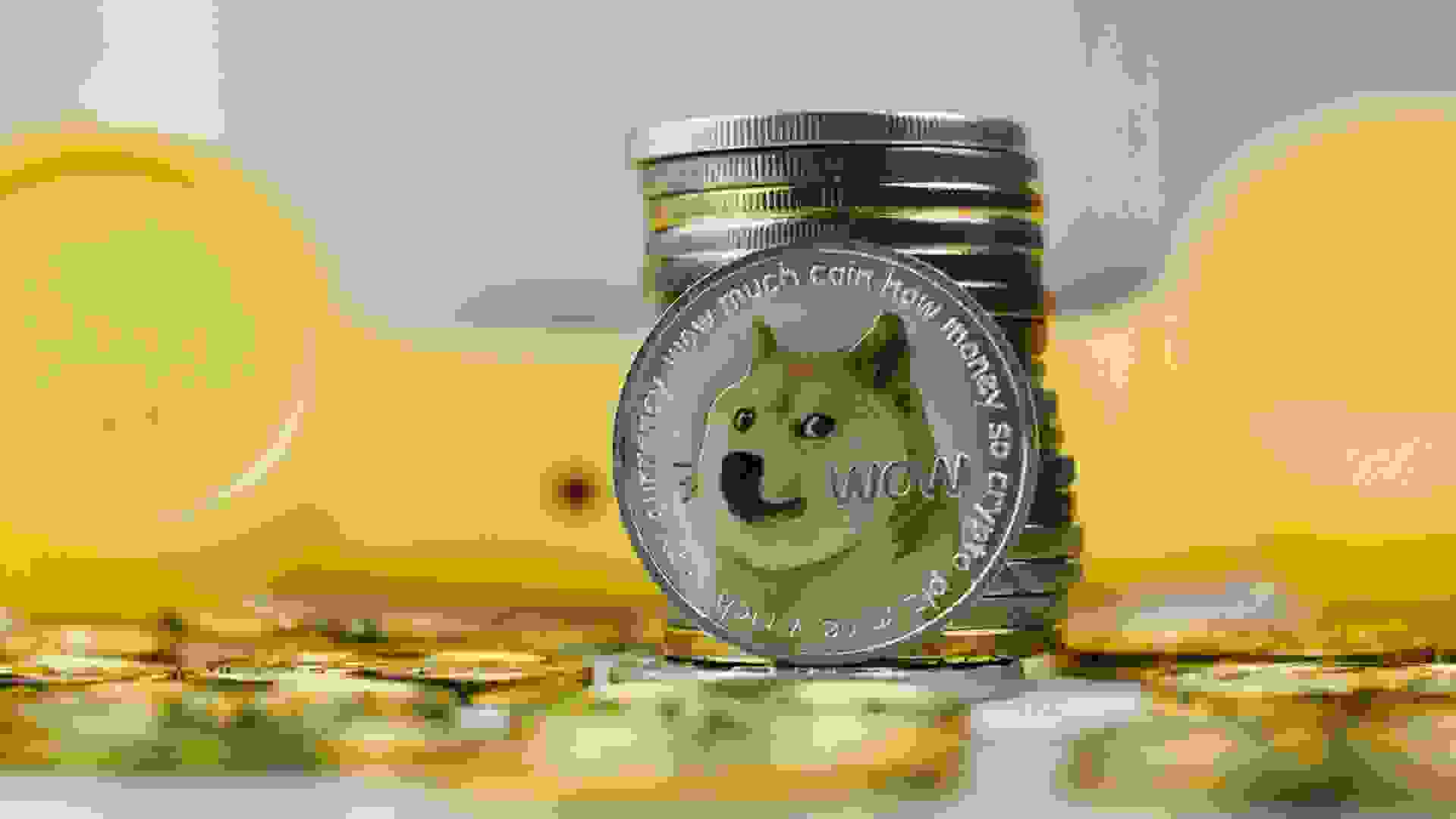 Dogecoin is a cryptocurrency that began as an entertaining joke but has since gone on to see massive gains – and losses. Here is a look at how the price may develop.
READ MORE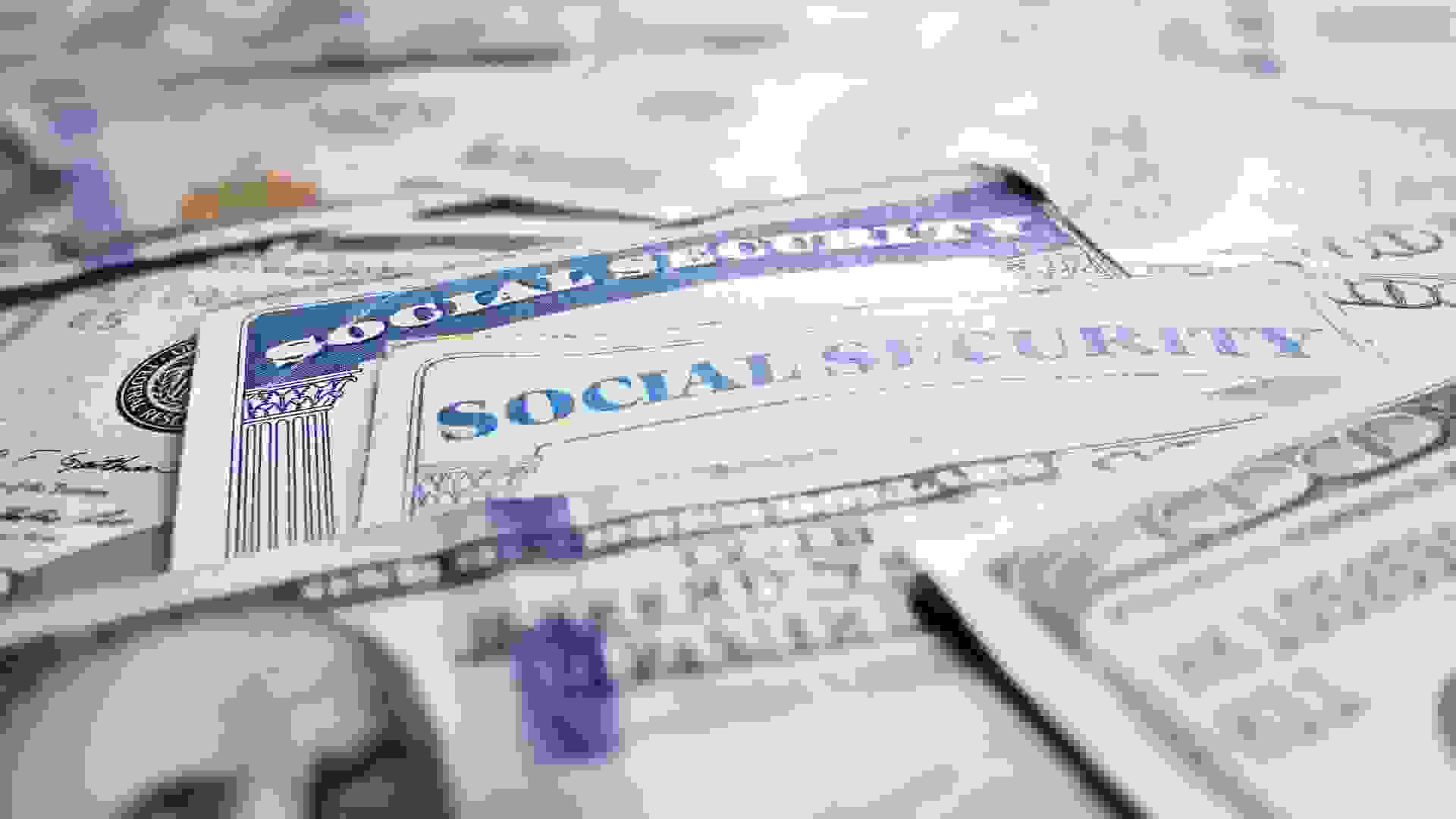 So you think you know all you need to know about Social Security? If so, congratulations — you are in the minority when it comes to knowledge of the nation's biggest retirement benefits program….
READ MORE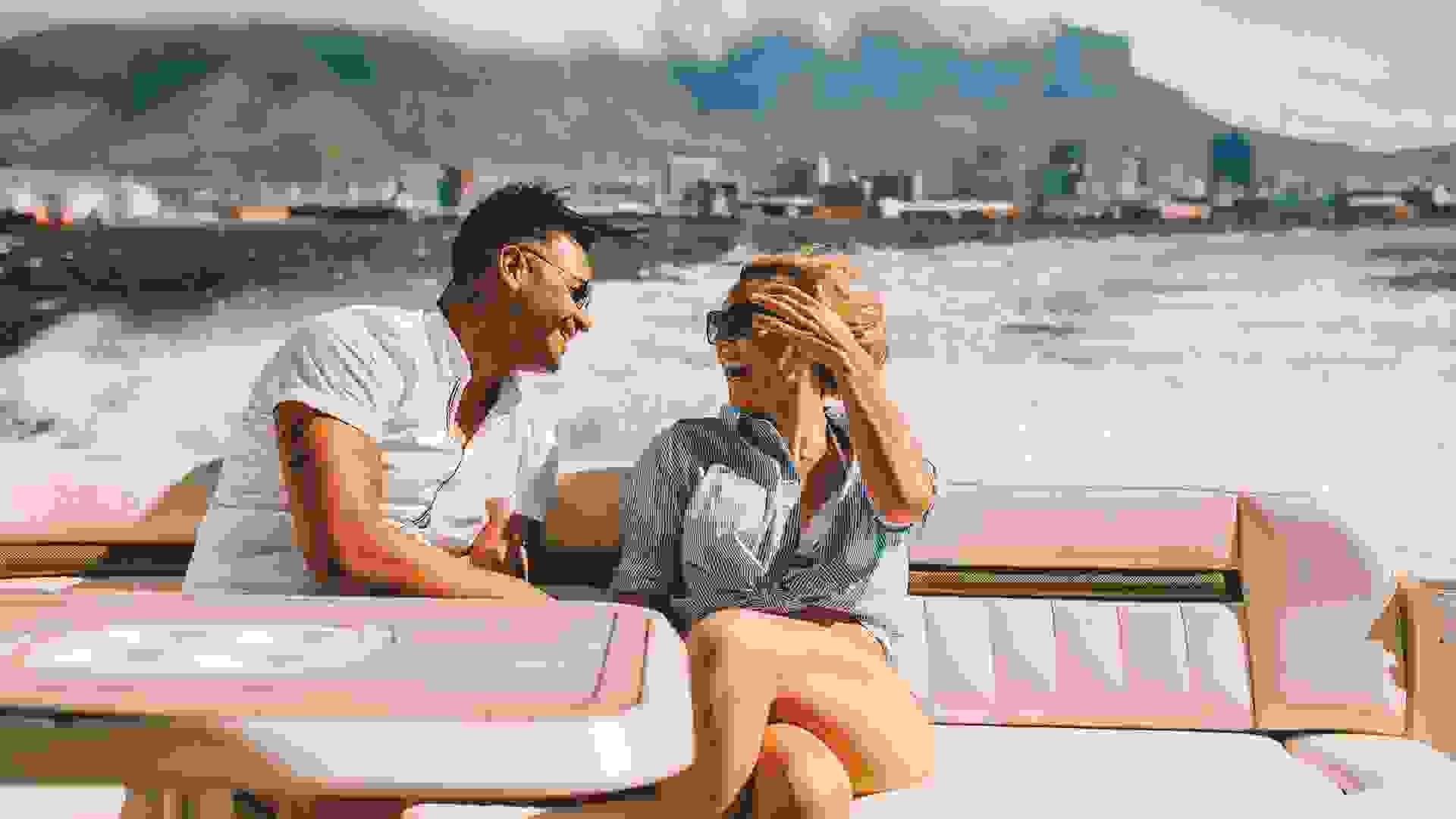 Ramit Sethi, author of the New York Times bestseller "I Will Teach You to Be Rich," and founder and CEO of GrowthLab.com and IWillTeachYouToBeRich.com, knows a few things about personal finance….
READ MORE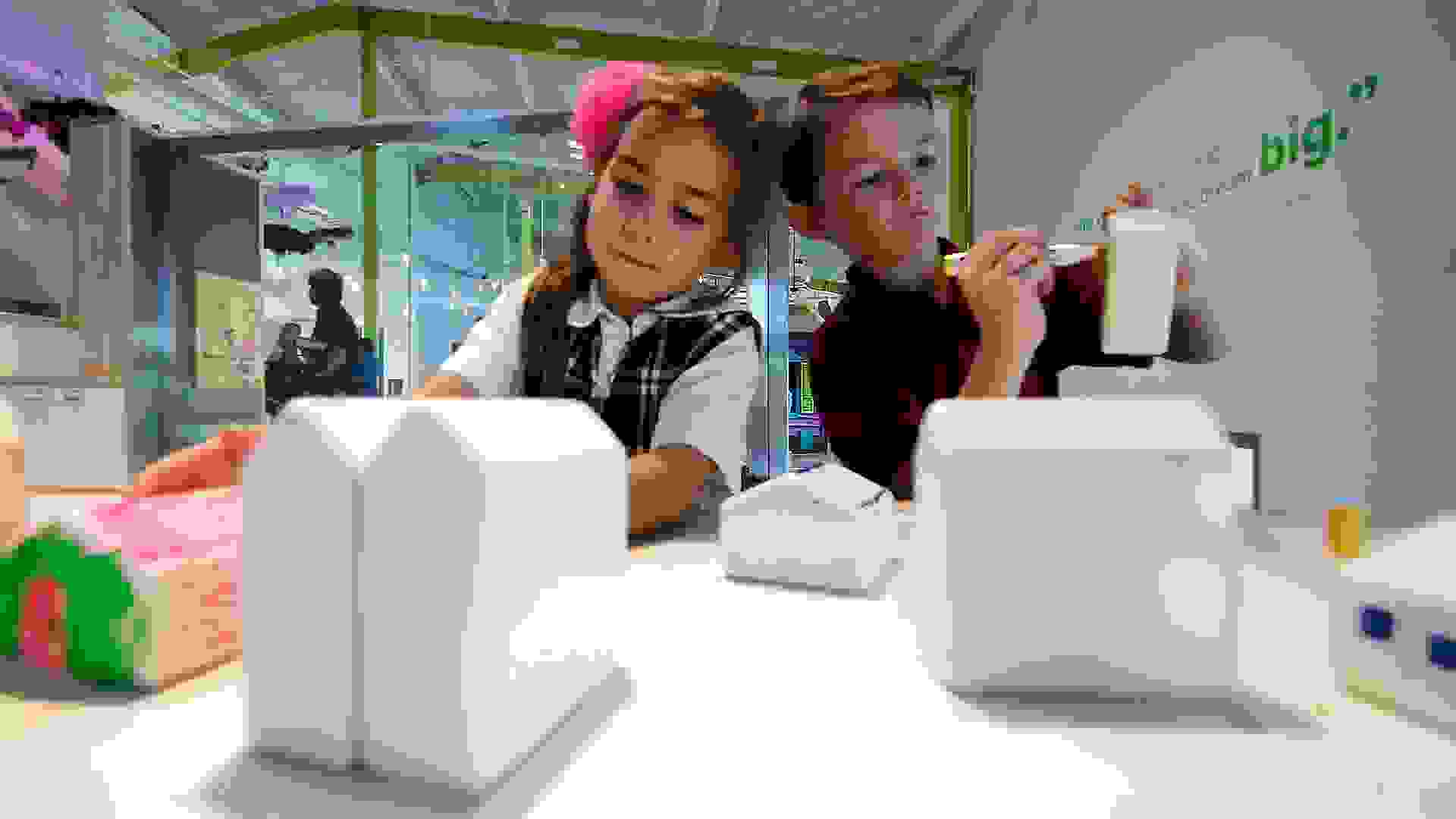 Louisiana SNAP EBT recipients receive money to pay for food and a few other things with their SNAP EBT card. But did you know you can also get discounts on a range of other activities and services…
READ MORE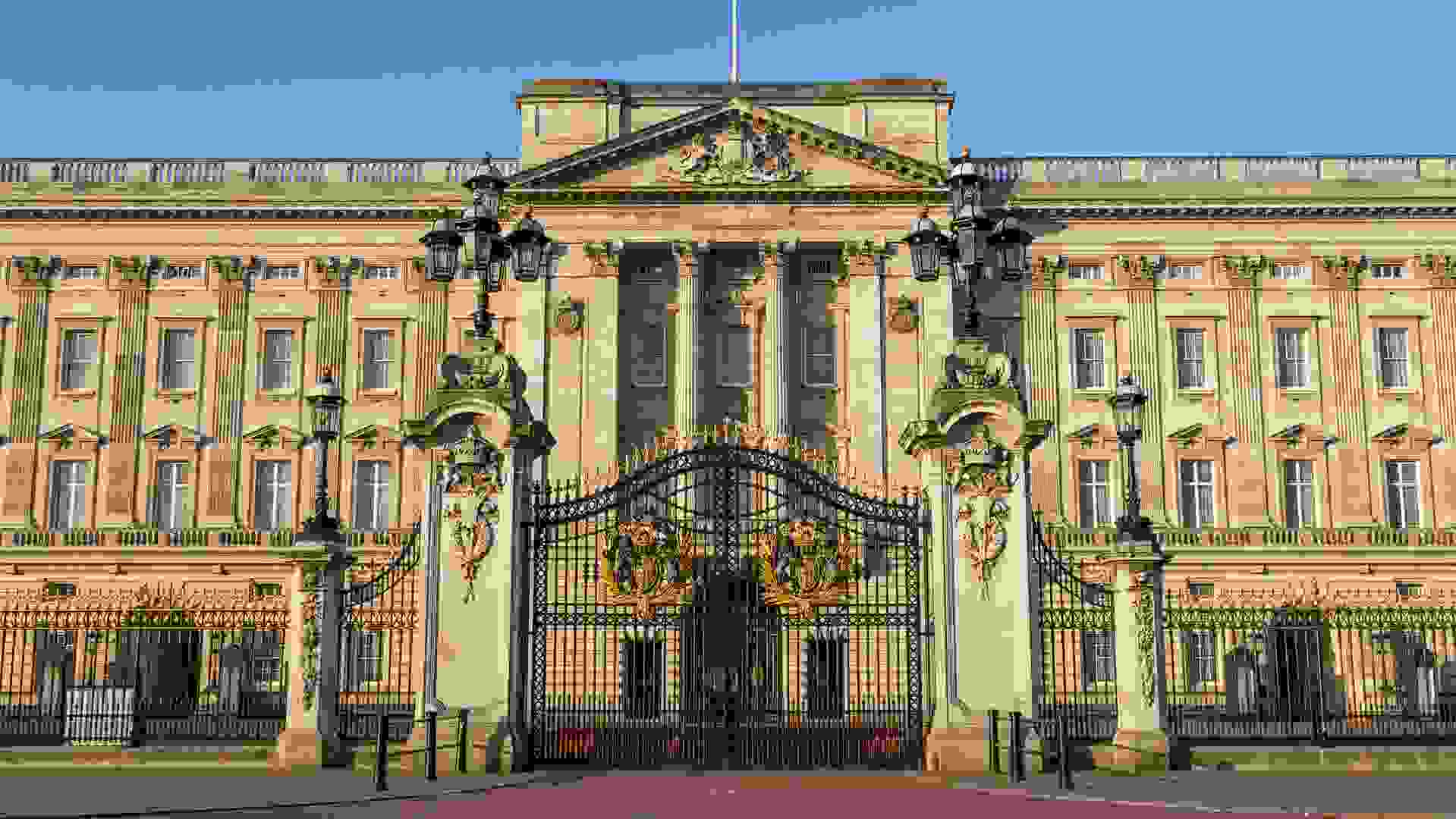 The royal residences are all massive with tons of rooms, dripping in the kind of wealth that is befitting of an empire that is estimated by Forbes to be worth $28 billion. Explore: Your Biggest Money…
READ MORE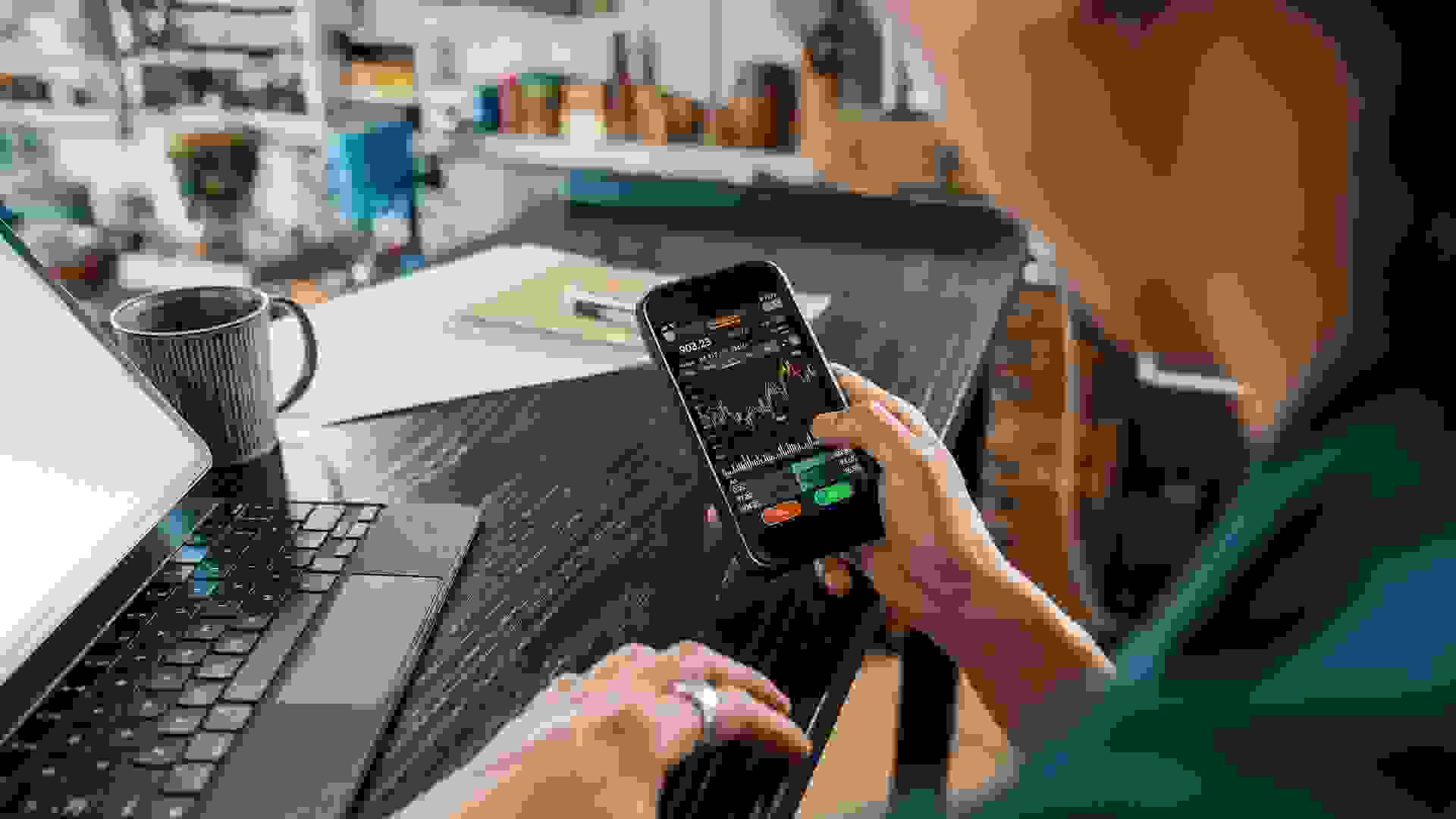 The shiba inu cryptocurrency was born as a mockery of dogecoin, but what is it worth?
READ MORE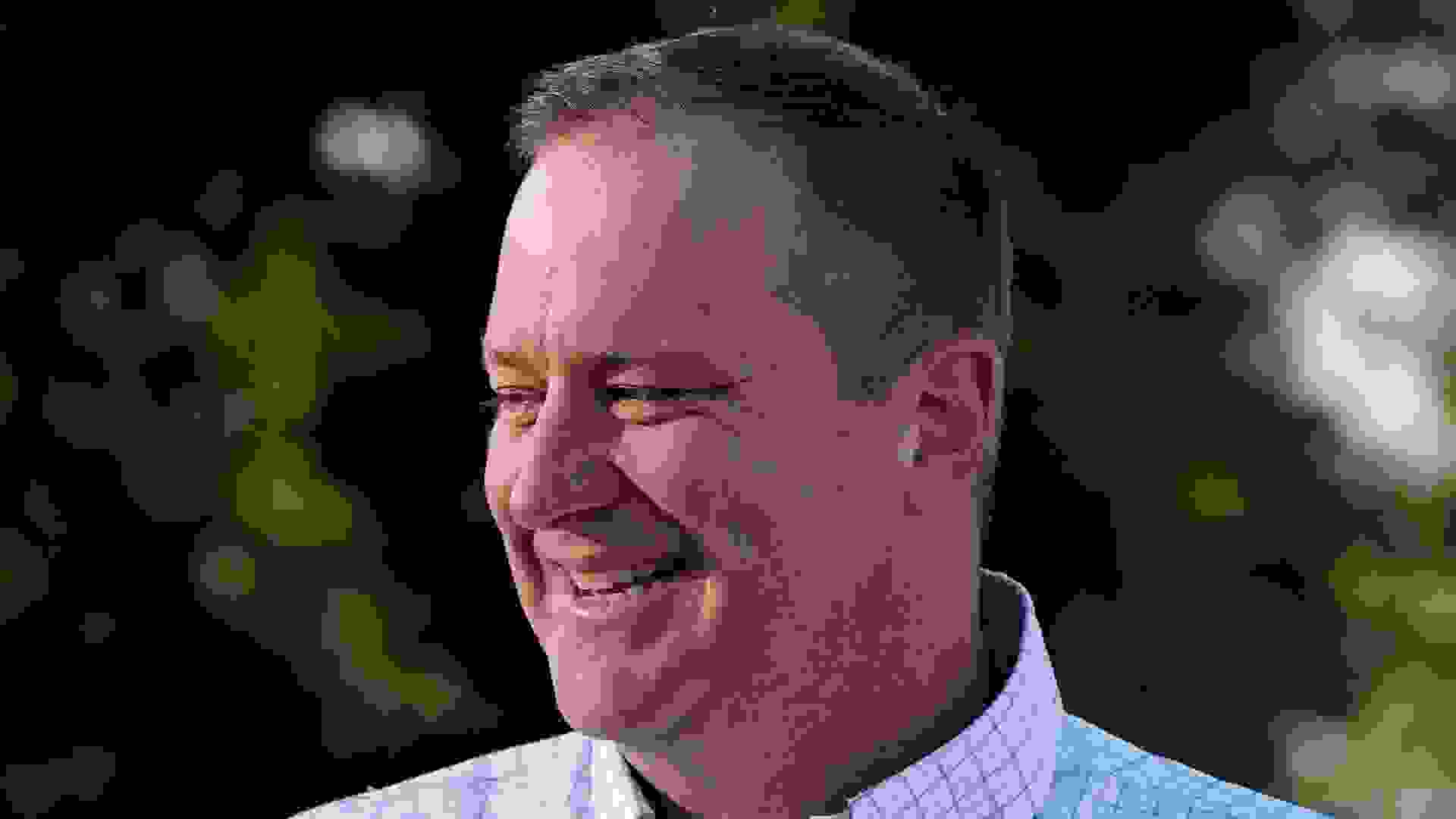 Eric Schmitt (47), is a Republican politician who is running for a United States Senate seat (representing Missouri) in the upcoming November election. Since he has a significant lead in the polls…
READ MORE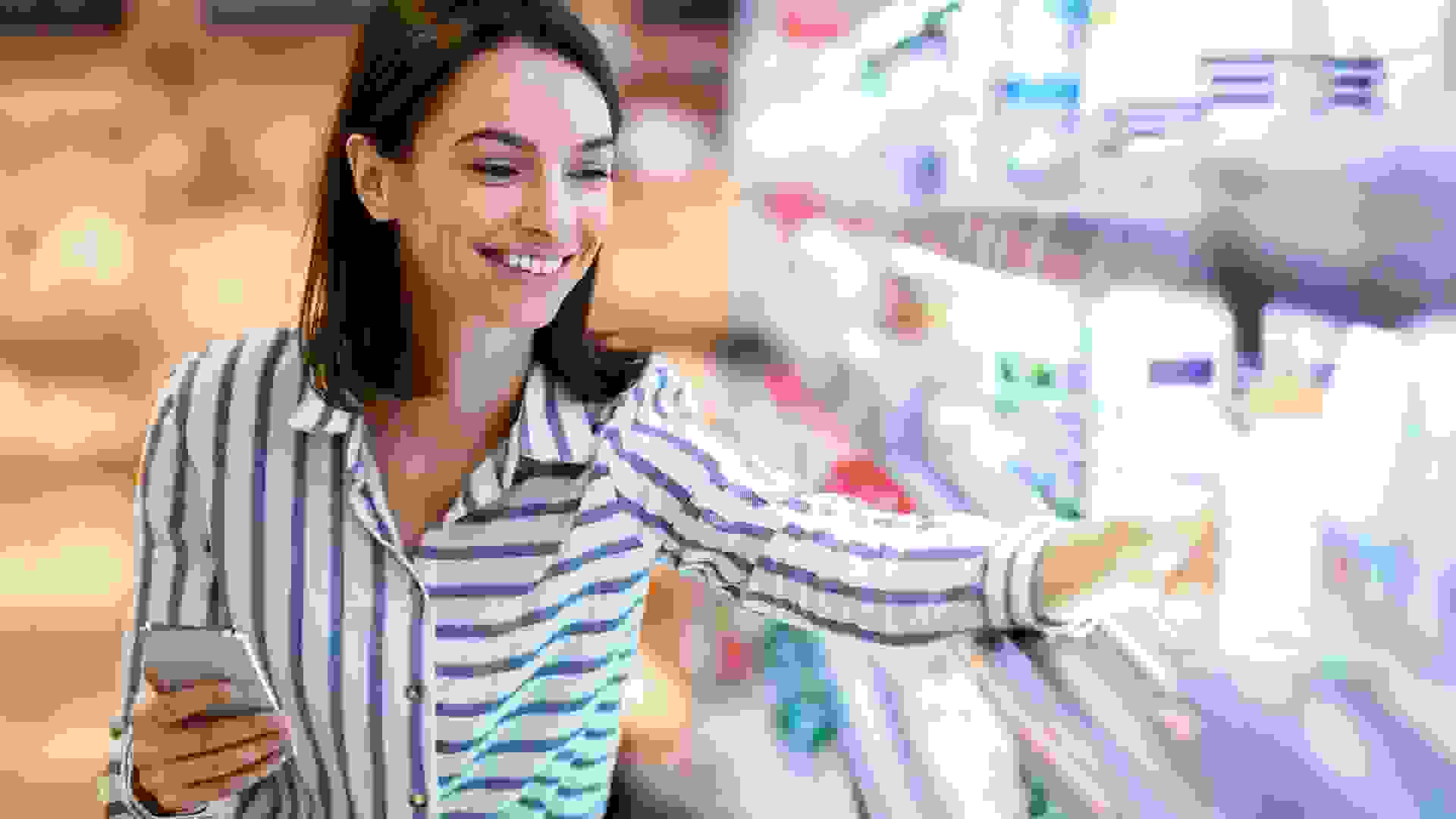 The Supplemental Nutrition Assistance Program (SNAP, formerly known as food stamps) provides nutritional benefits to supplement the food budget of low-income households nationwide. While the U.S….
READ MORE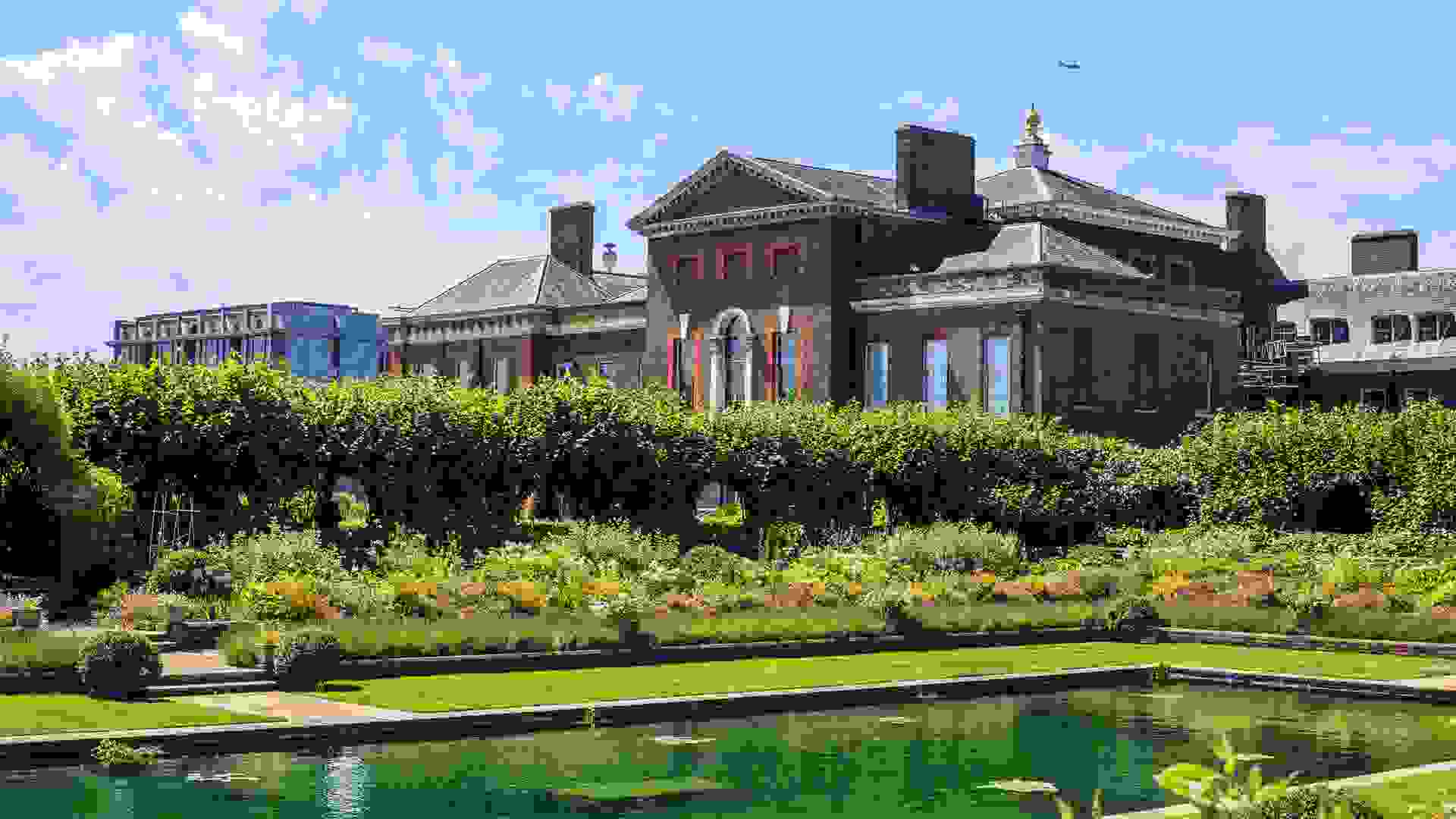 Oh, how their gardens grow. The Royals are known for their lush greenery on many of their exquisite properties, and it turns out they take a lot of green to maintain. Explore: Your Biggest Money…
READ MORE
The Supplemental Nutrition Assistance Program (SNAP) is a U.S. Department of Agriculture nutritional assistance initiative. In Tennessee, SNAP is administered by the Tennessee Department of Human…
READ MORE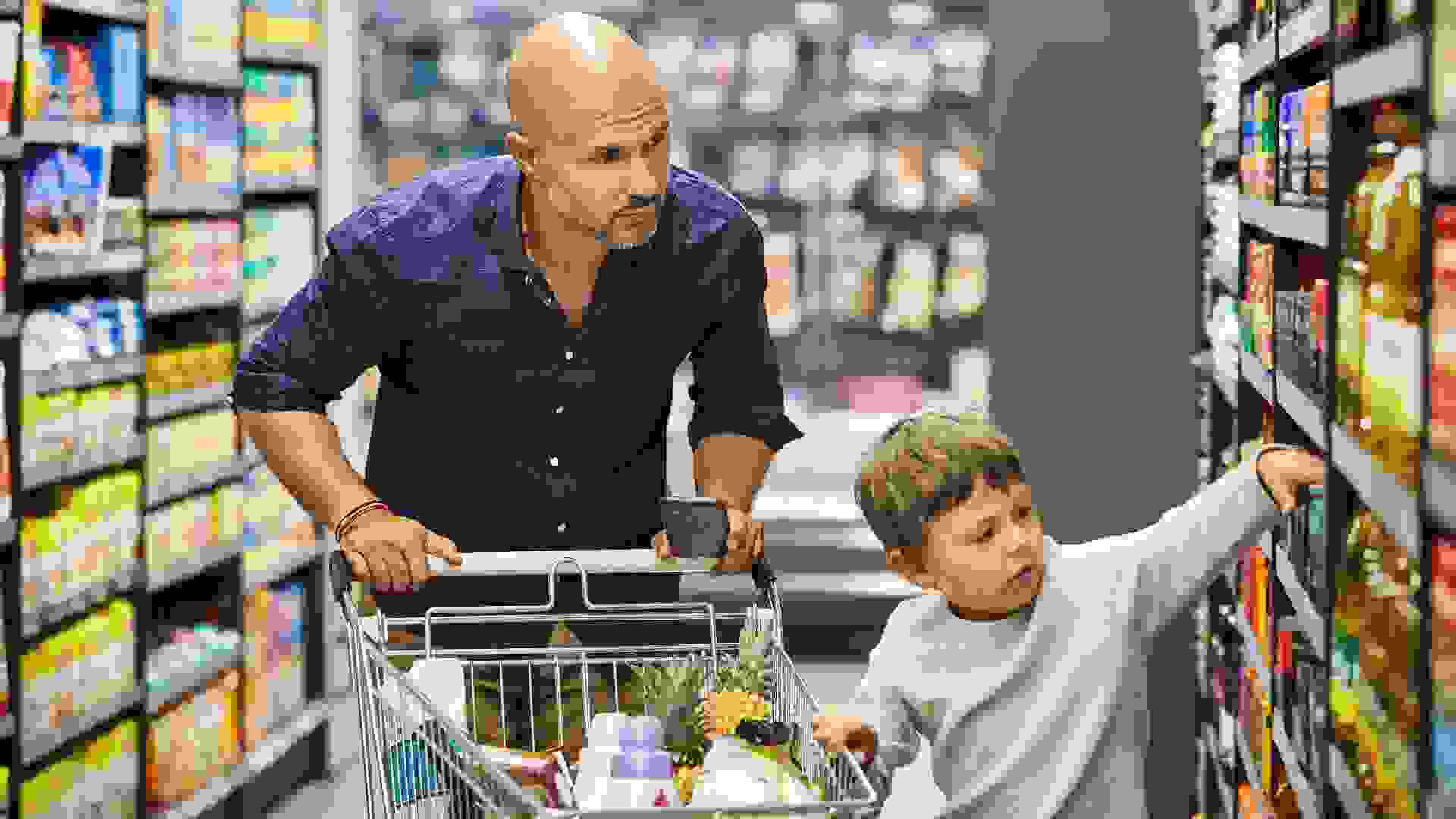 The New York Supplemental Nutrition Assistance Program (SNAP) issues monthly benefits to eligible low-income families and individuals. SNAP recipients receive benefits through an EBT card, which can…
READ MORE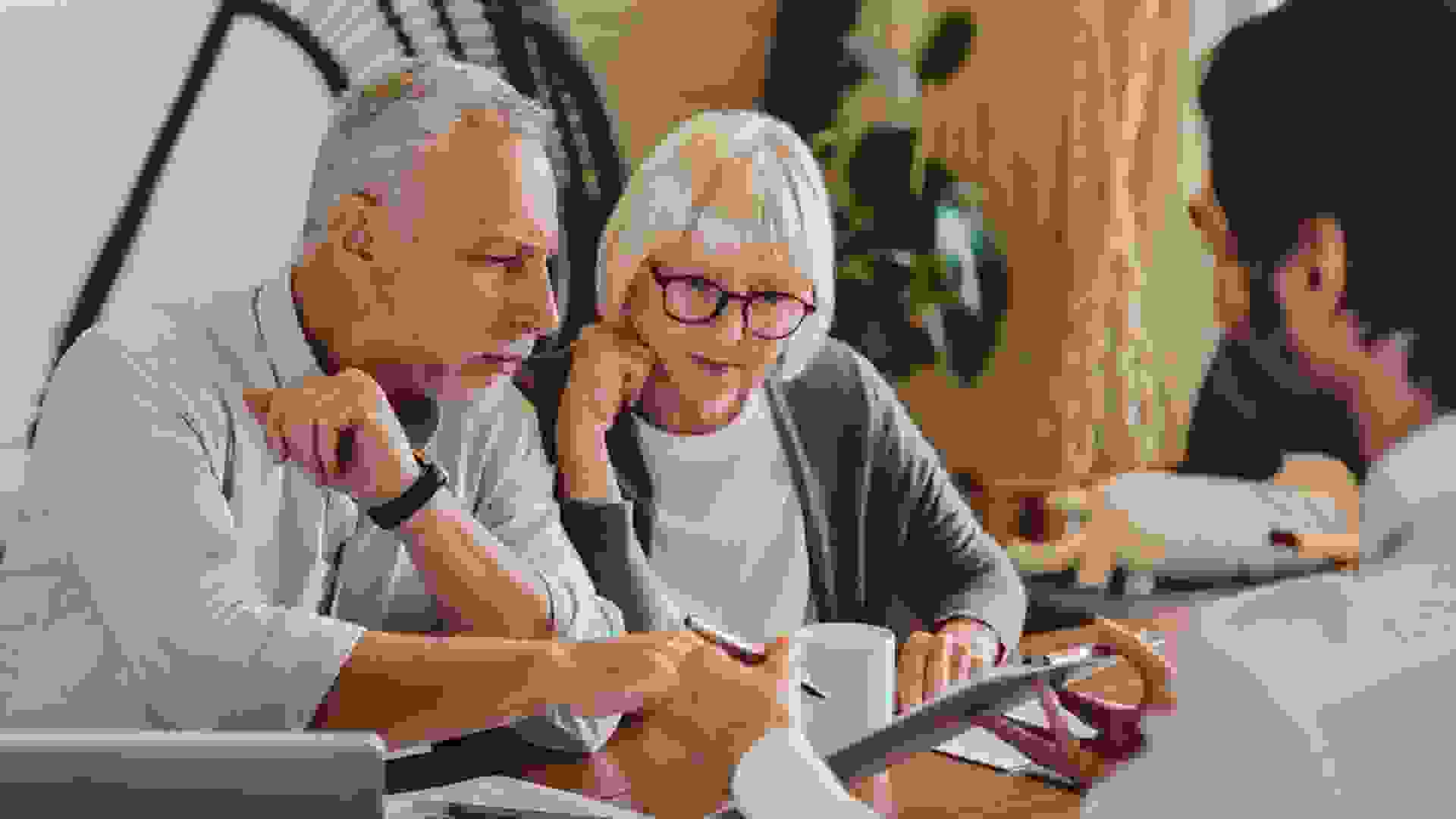 According to the IRS, your Social Security benefits may be taxable if the total of one-half of your benefits plus all of your other income is greater than the threshold amount for your filing status….
READ MORE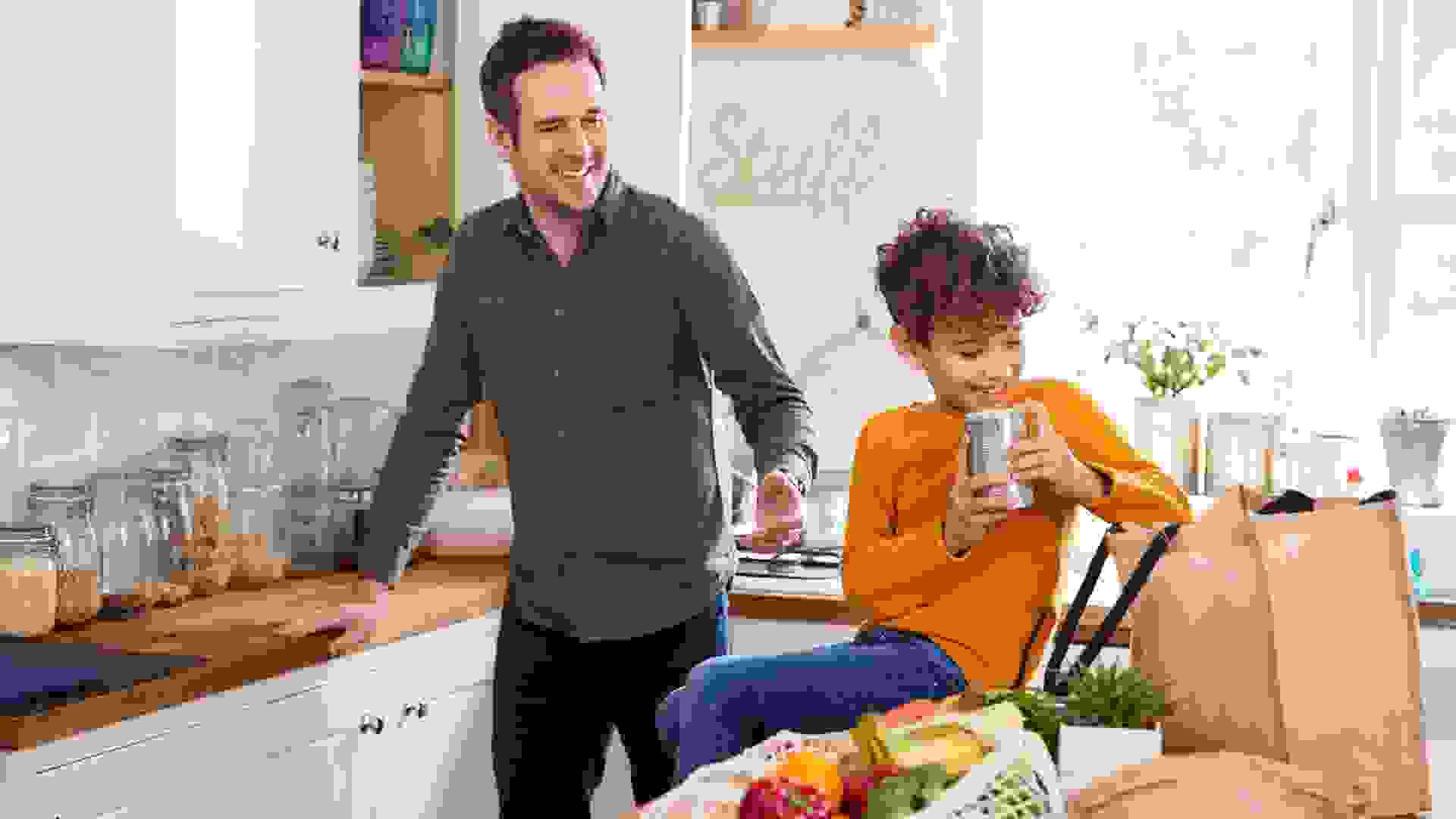 Even in a year when prices for just about everything are skyrocketing, the surging price of food stands out. In June, the federal government's food-at-home index — meaning food you buy at a grocery…
READ MORE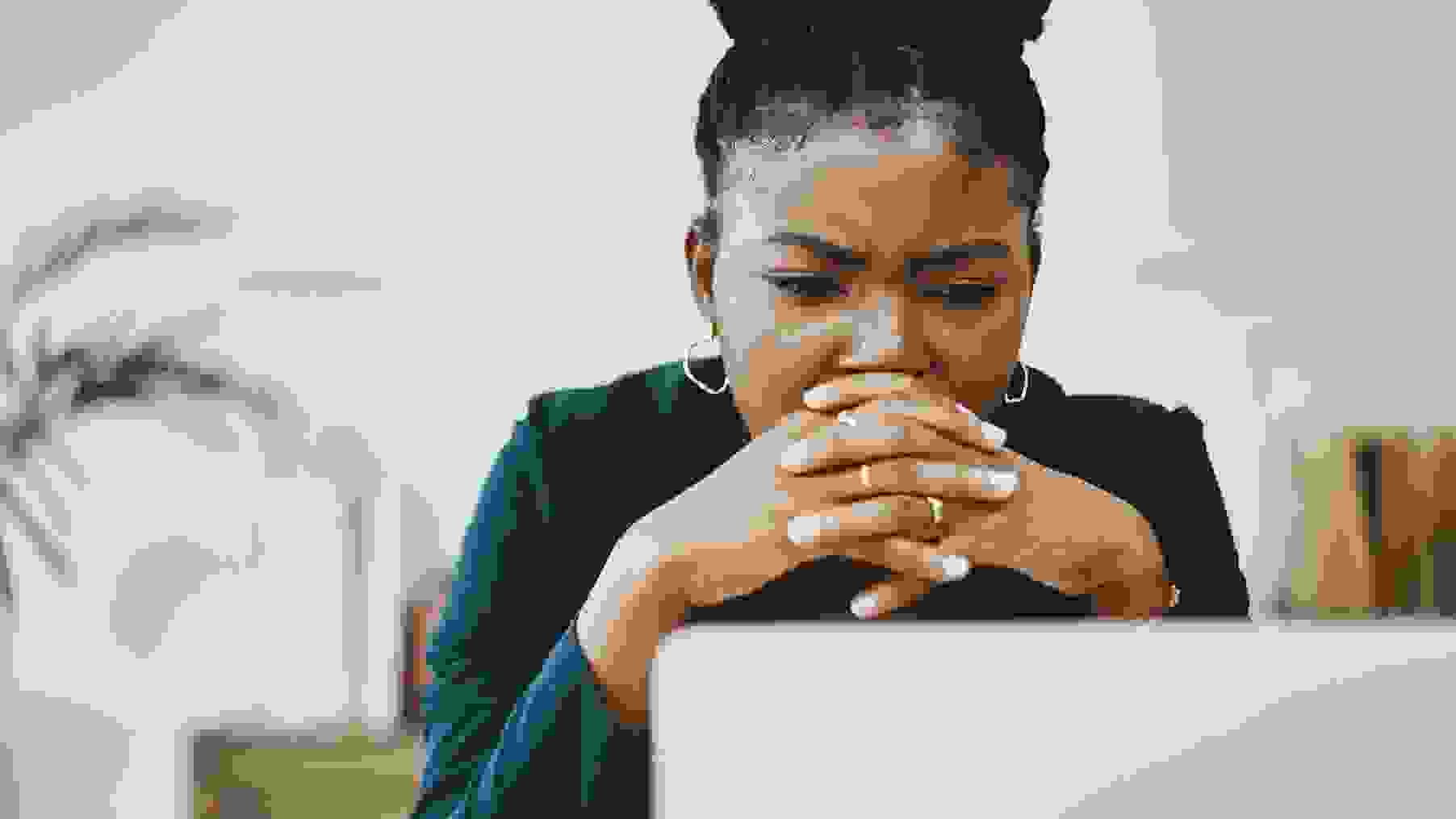 The Biden administration's student loan forgiveness plan will provide financial relief to about 43 million federal student loan borrowers, according to White House estimates. For those in default of…
READ MORE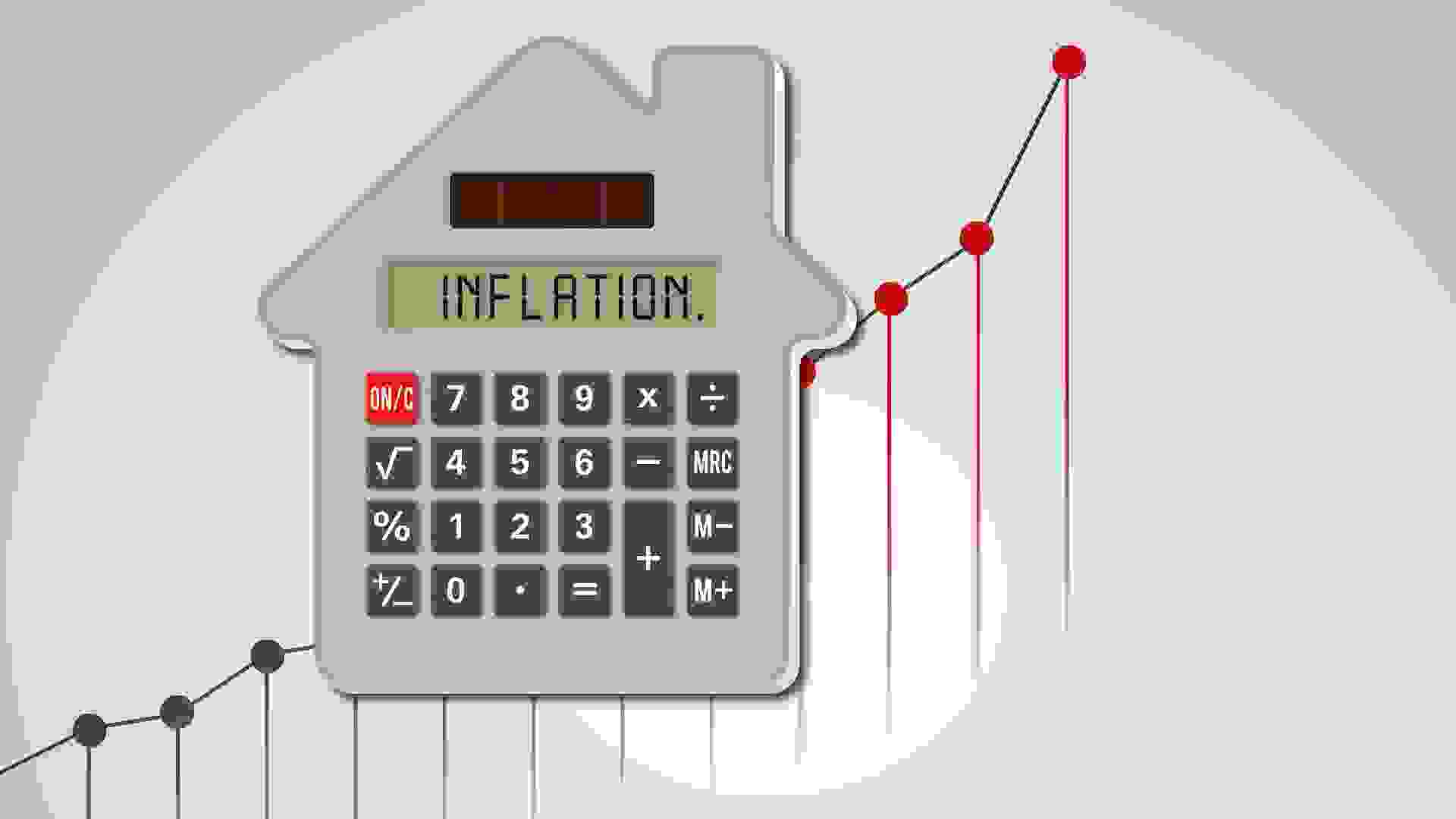 Potential home buyers already spooked by the highest mortgage rate in 14 years aren't likely to feel much better after the Federal Reserve's next rate hike, scheduled for Sept. 21, 2022. The Fed is…
READ MORE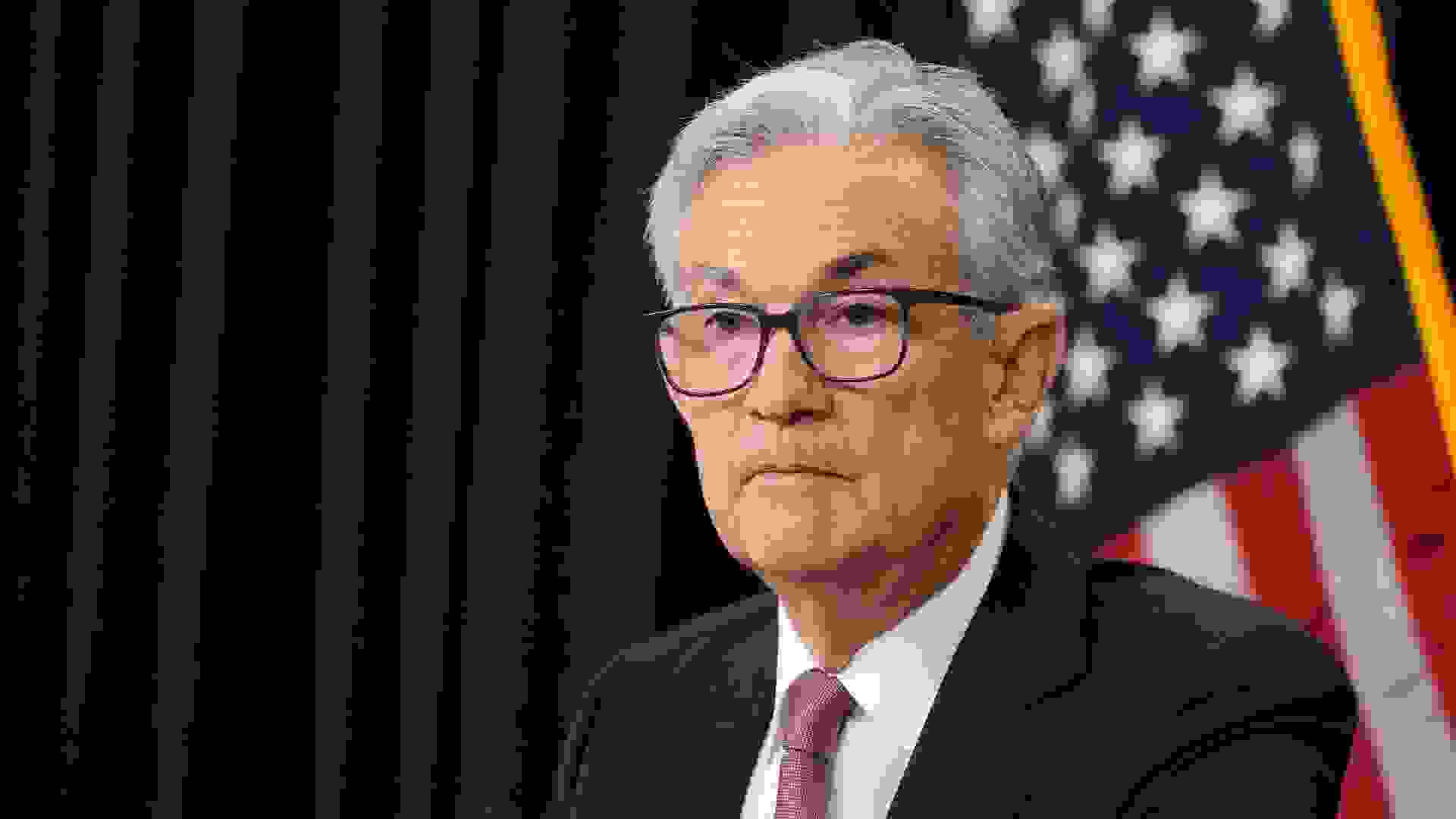 Amid four-decade high inflation, the Federal Reserve is widely expected to raise its interest rate by at least 75 basis points today, for the third consecutive time. And now, Goldman Sachs strategists…
READ MORE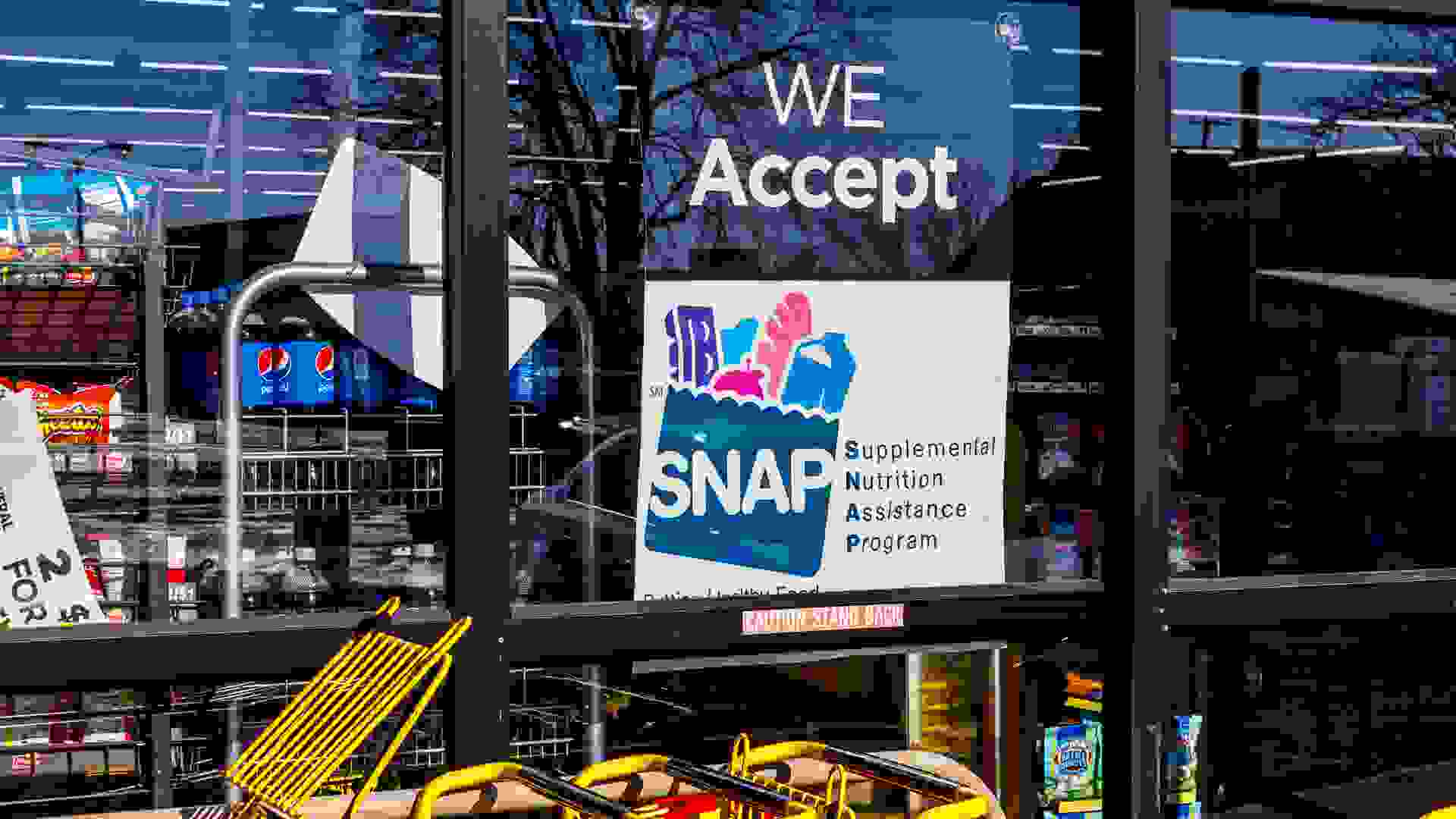 Whether or not your Supplemental Nutrition Assistance Program (SNAP) Electronic Benefit Transfer (EBT) card has an expiration date depends on your state. According to the U.S. Department of…
READ MORE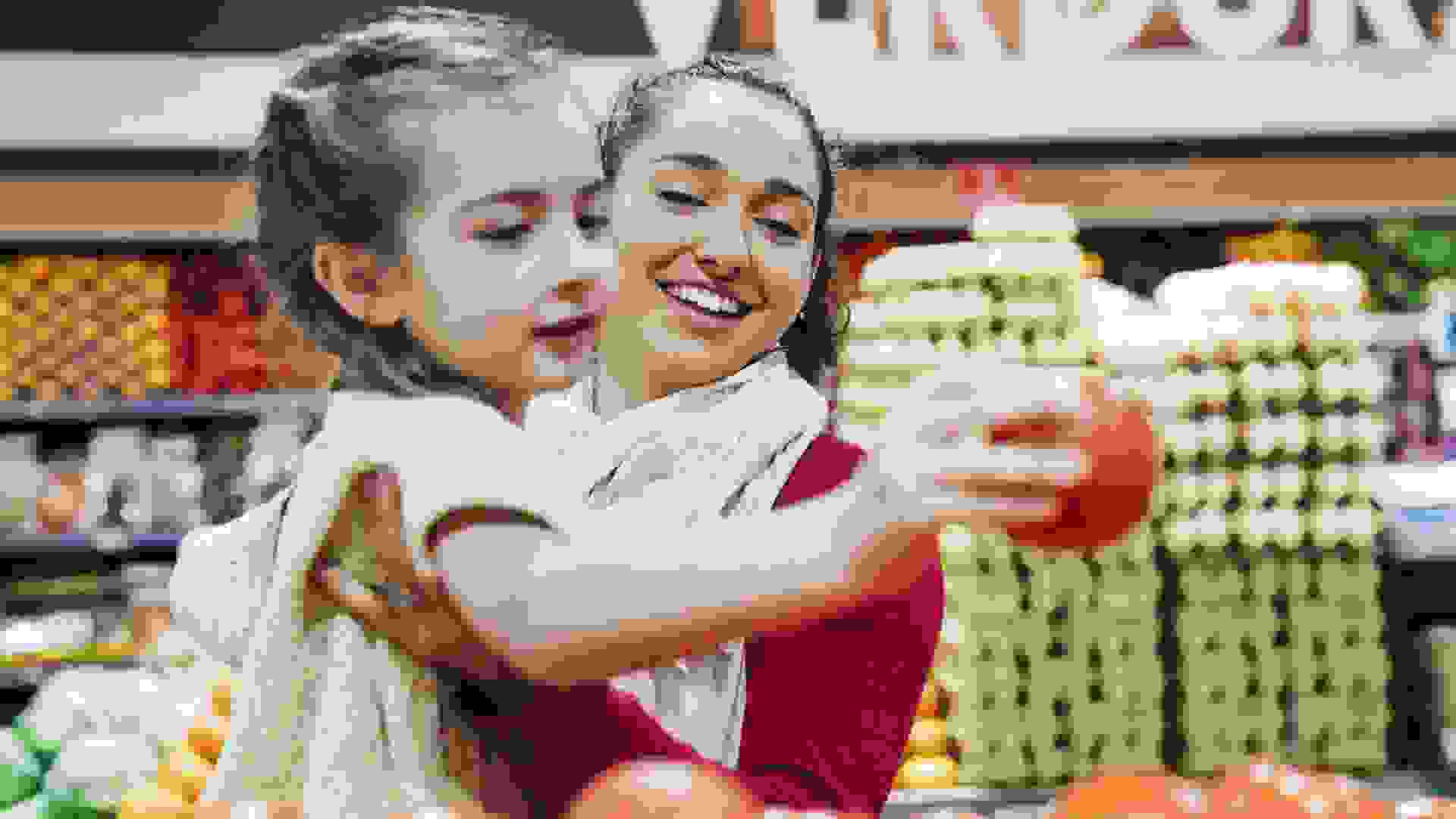 SNAP, the largest federal nutrition assistance program, provides benefits to low-income households to help supplement monthly food budgets. Benefits are deposited monthly into SNAP accounts, which are…
READ MORE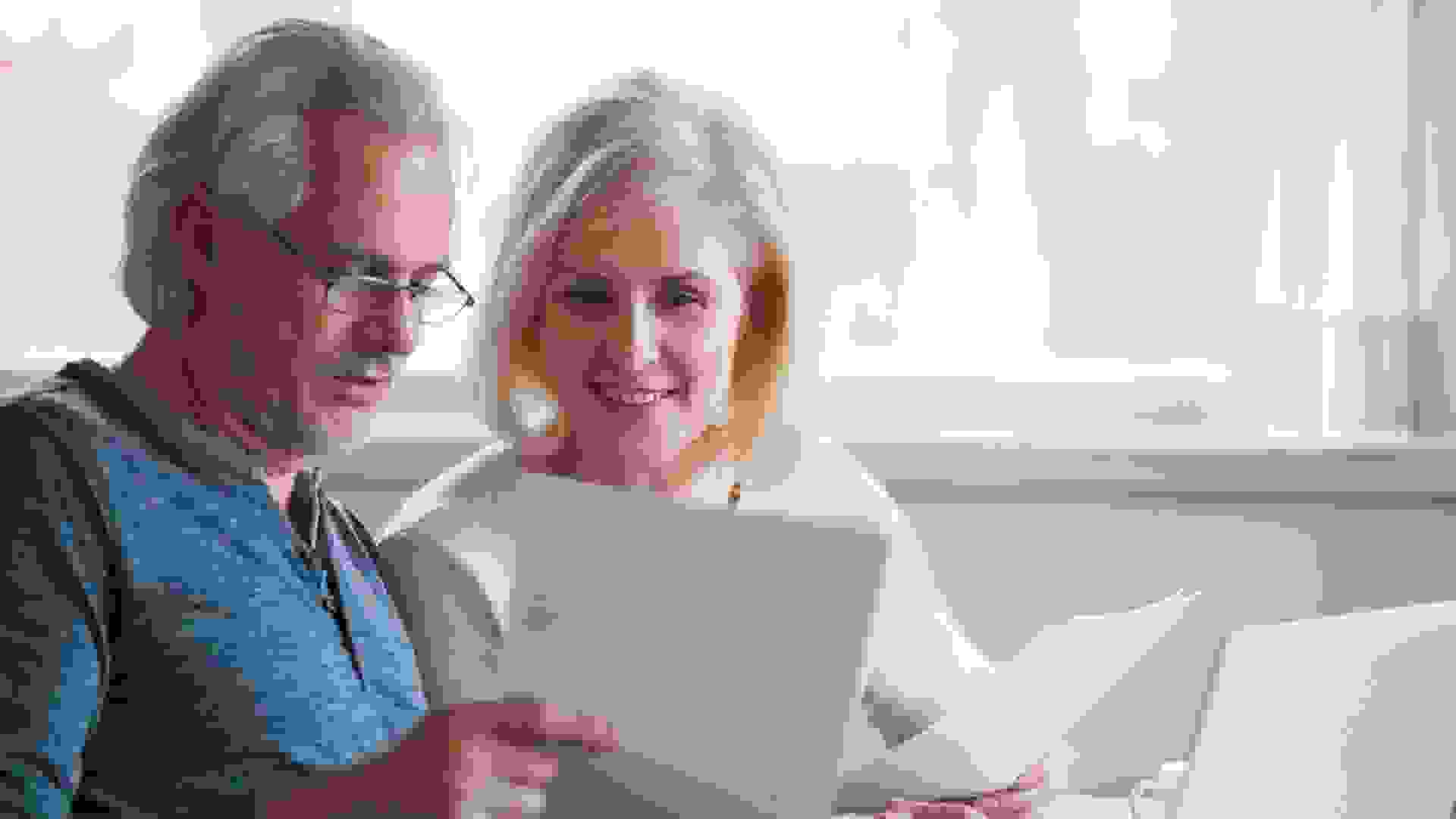 There are no reasons to be thankful for high inflation. However, unexpected — but not necessarily unfortunate — consequences of this year's persistently high inflation rate will be…
READ MORE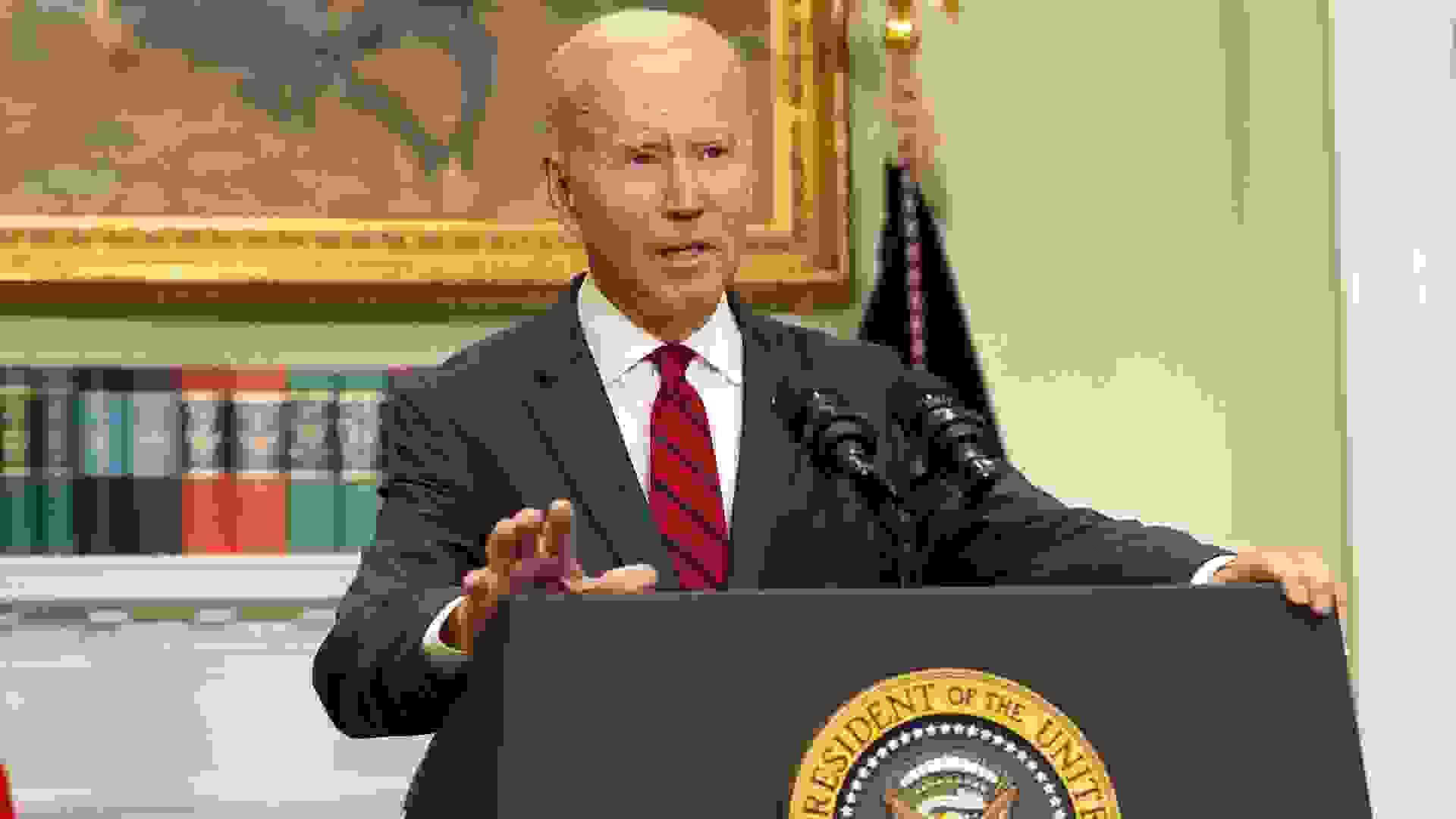 Since Biden's sweeping student loan forgiveness program was first announced on Aug. 24, many have felt relief from the plan's measures to waive up to $10,000 of debt ($20,000 for Pell Grant…
READ MORE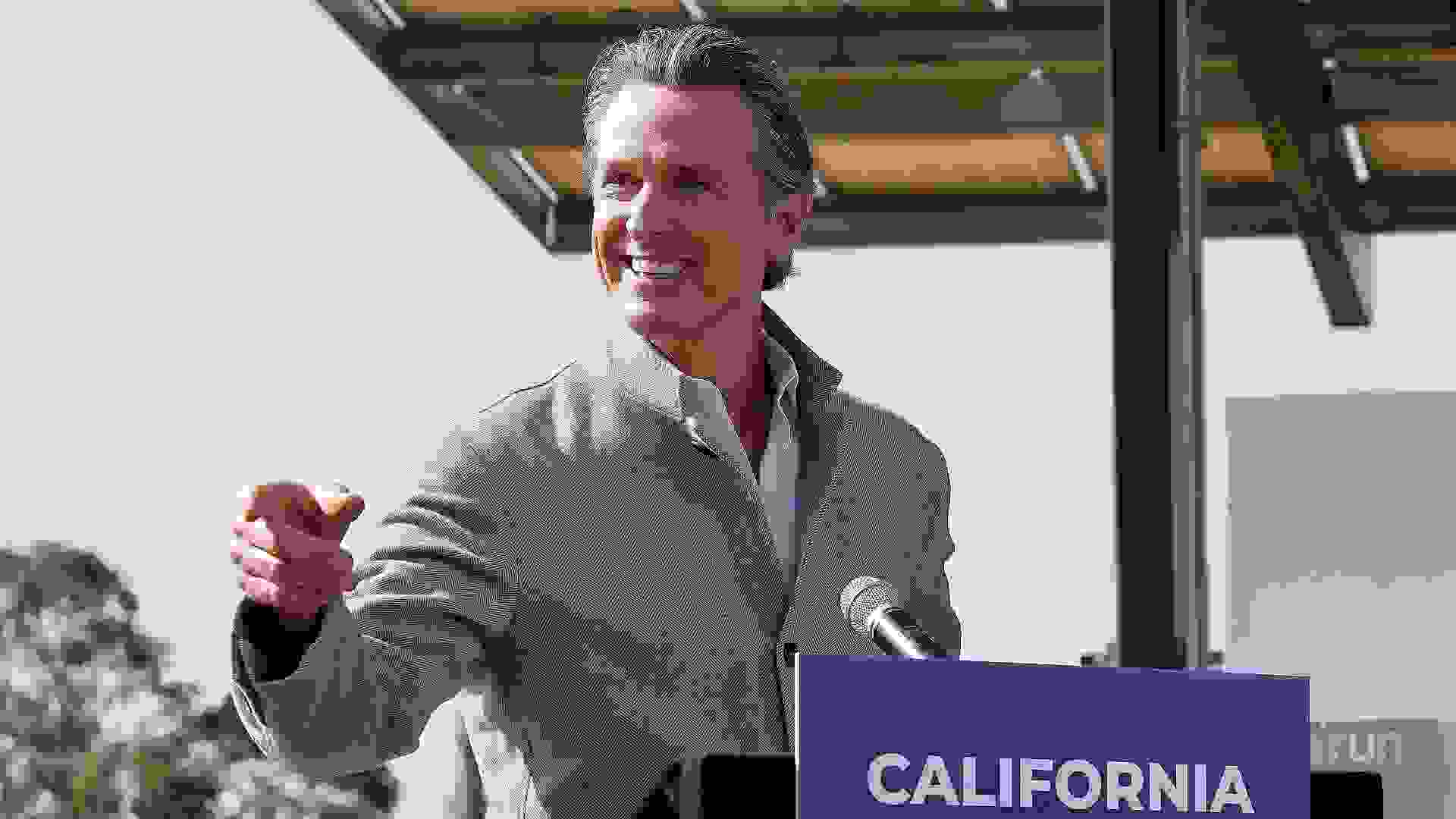 Although the federal government has not revealed plans to issue any further stimulus checks, several states are issuing tax refunds to residents as a result of surplus budget funds in 2022. Student…
READ MORE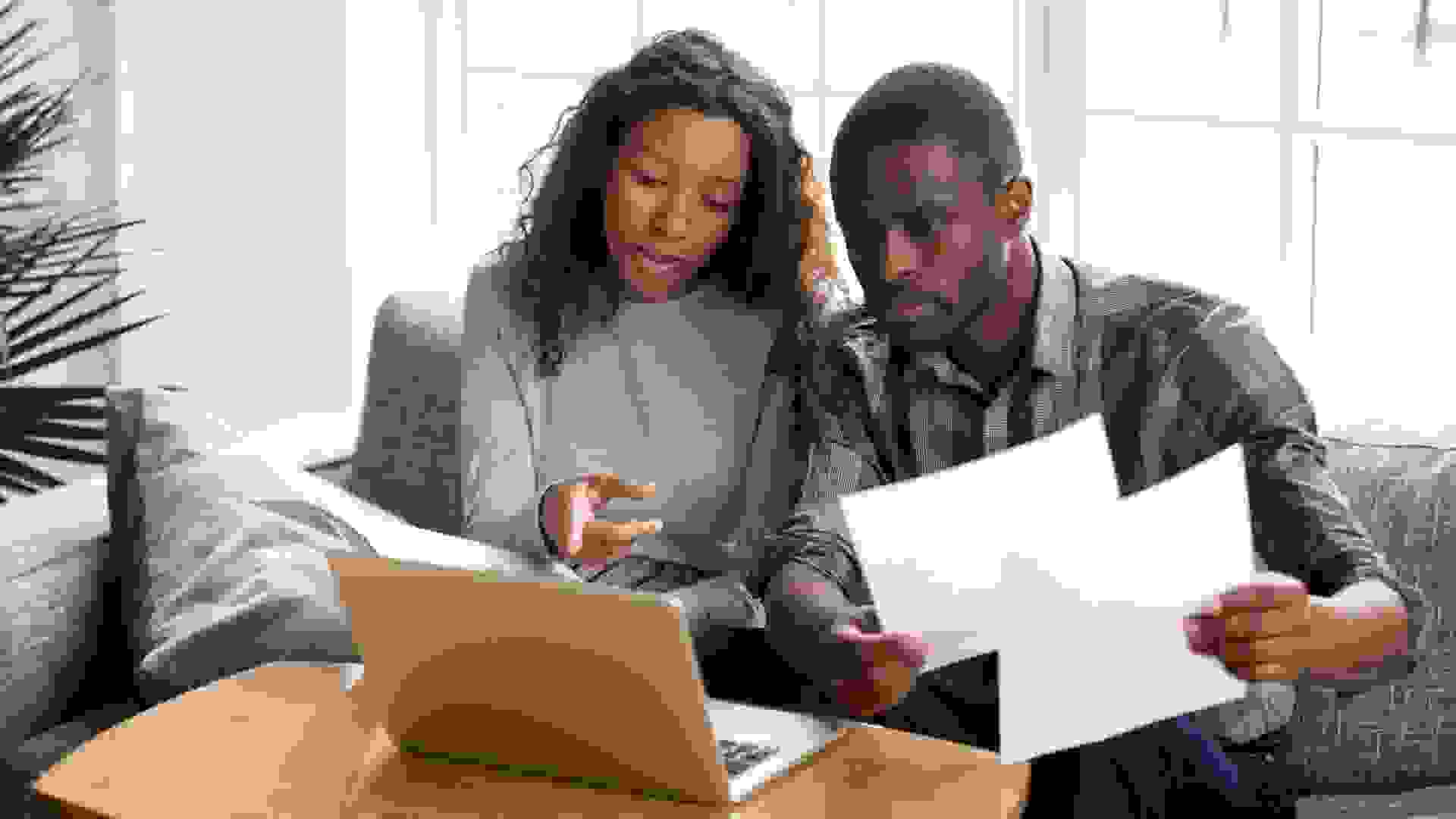 The highest inflation rate in four decades has forced Americans to cut back on spending in numerous ways, from buying cheaper and less healthy food to foregoing long road trips. Many — younger…
READ MORE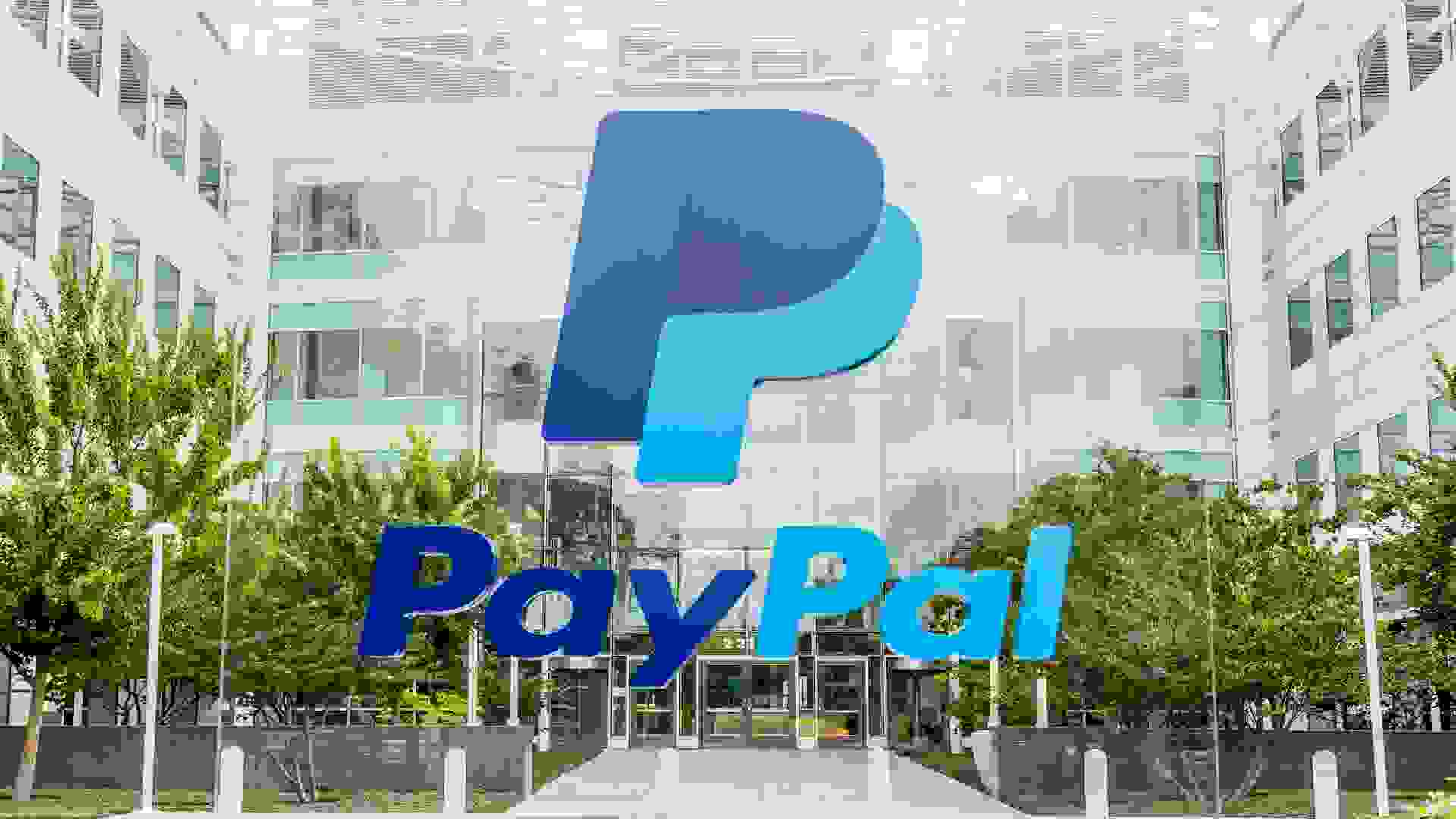 Bitcoin, born in 2009, was the first of the more than 19,000 cryptocurrencies that are now bought and sold daily on various cryptocurrency exchanges. In 2020, PayPal announced a new feature that…
READ MORE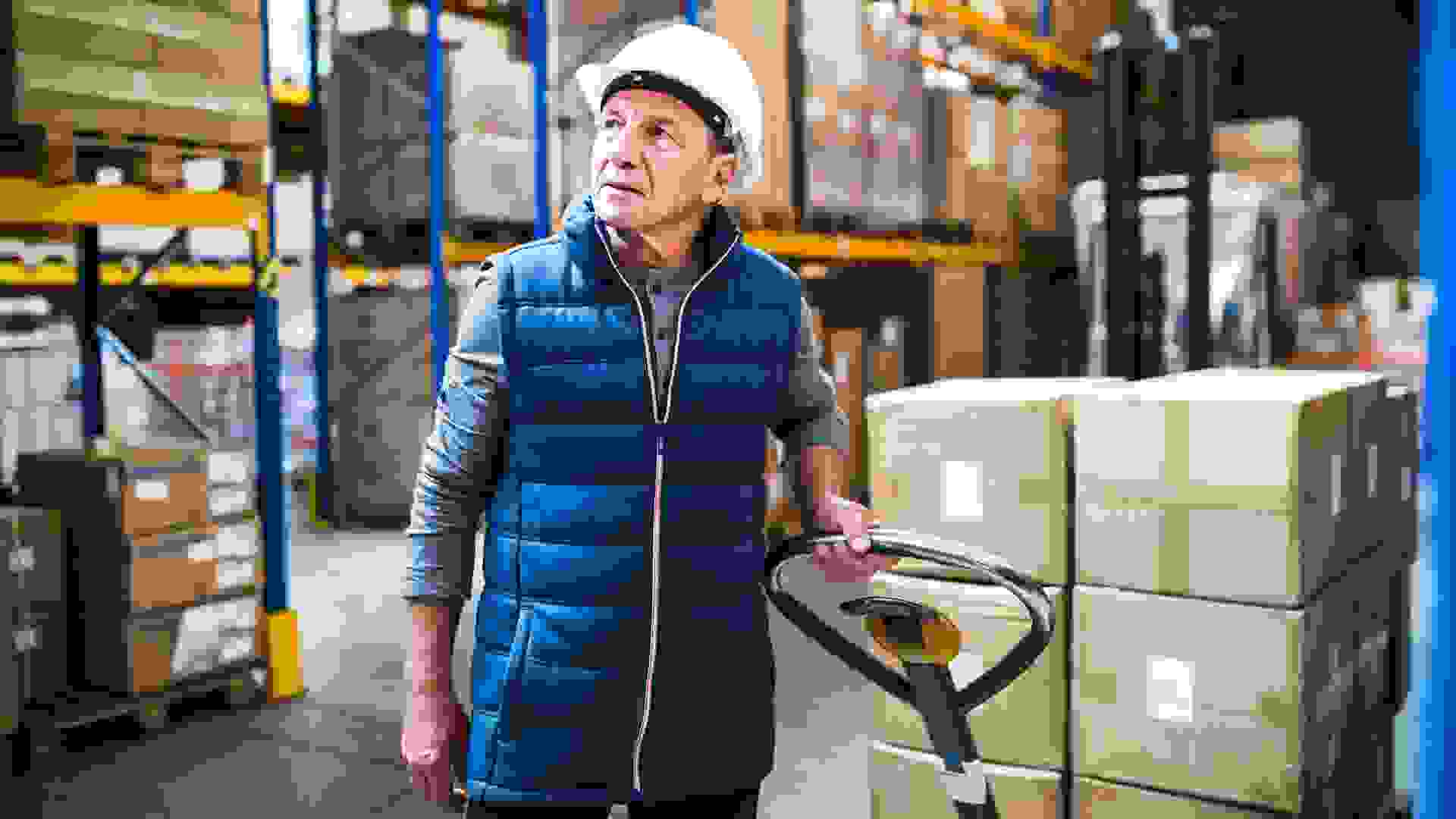 There might be a Great Resignation going on in some parts of the American workforce, but other parts are witnessing a Great Unretirement. A recent report from the AARP, citing data from the Indeed…
READ MORE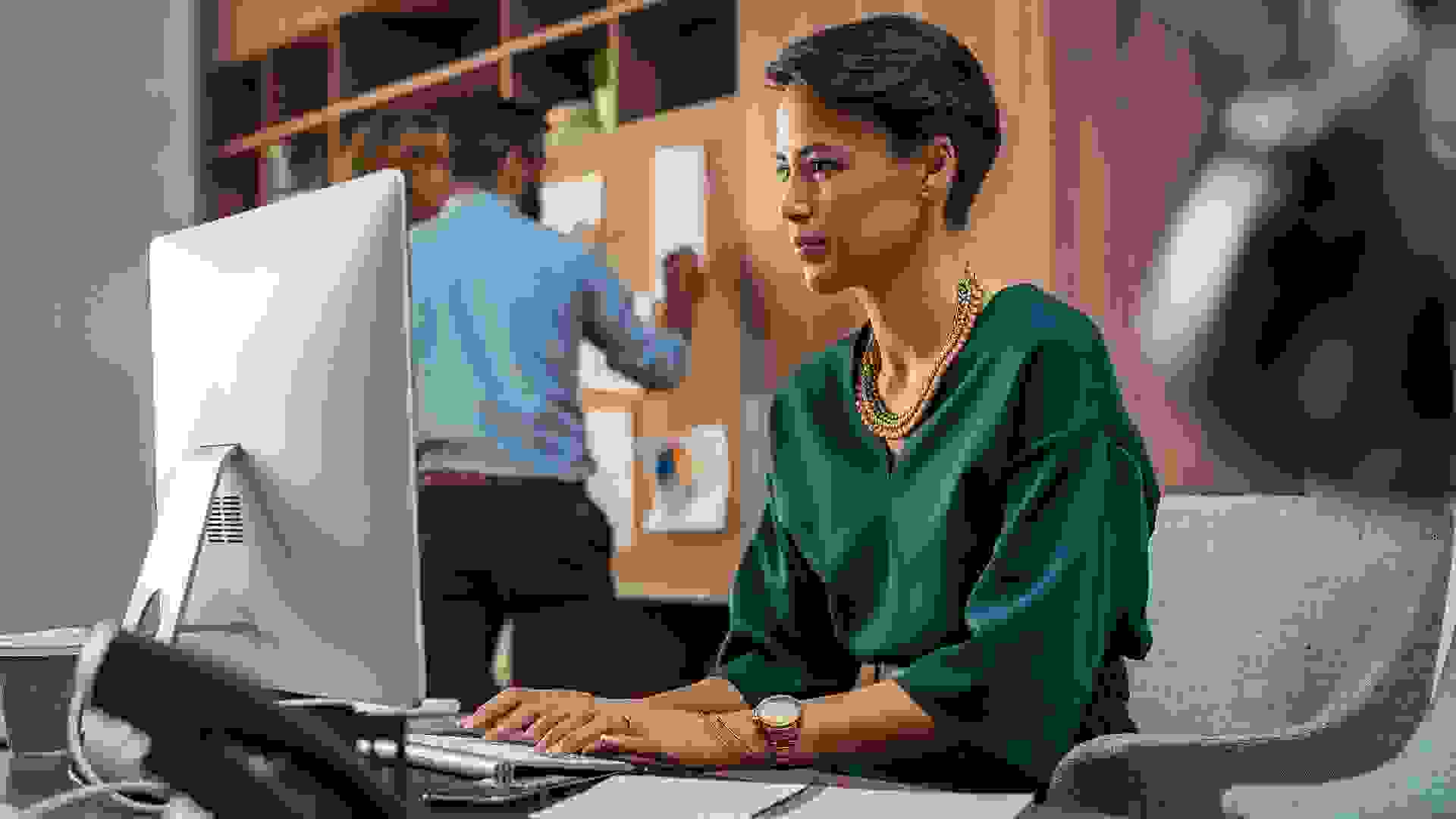 According to the latest data from the U.S. Bureau of Labor Statistics, there are currently 6 million Americans who are unemployed. Though that's still less than pandemic levels, it's not exactly…
READ MORE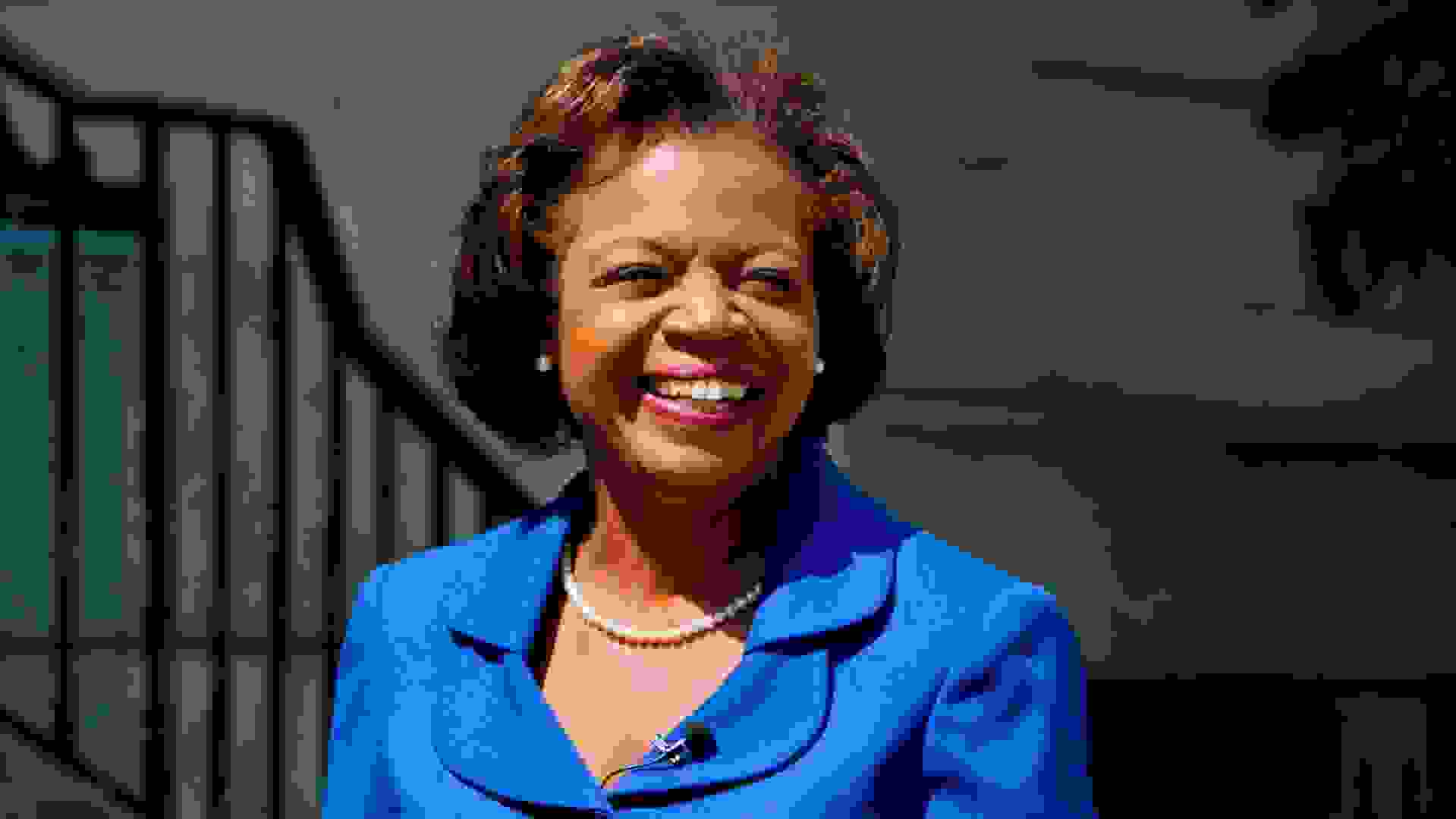 Cheri Beasley, 56, is a former Chief Justice of the North Carolina Supreme Court who is running as the Democrat candidate from North Carolina for the 2022 senatorial election against Republican Ted…
READ MORE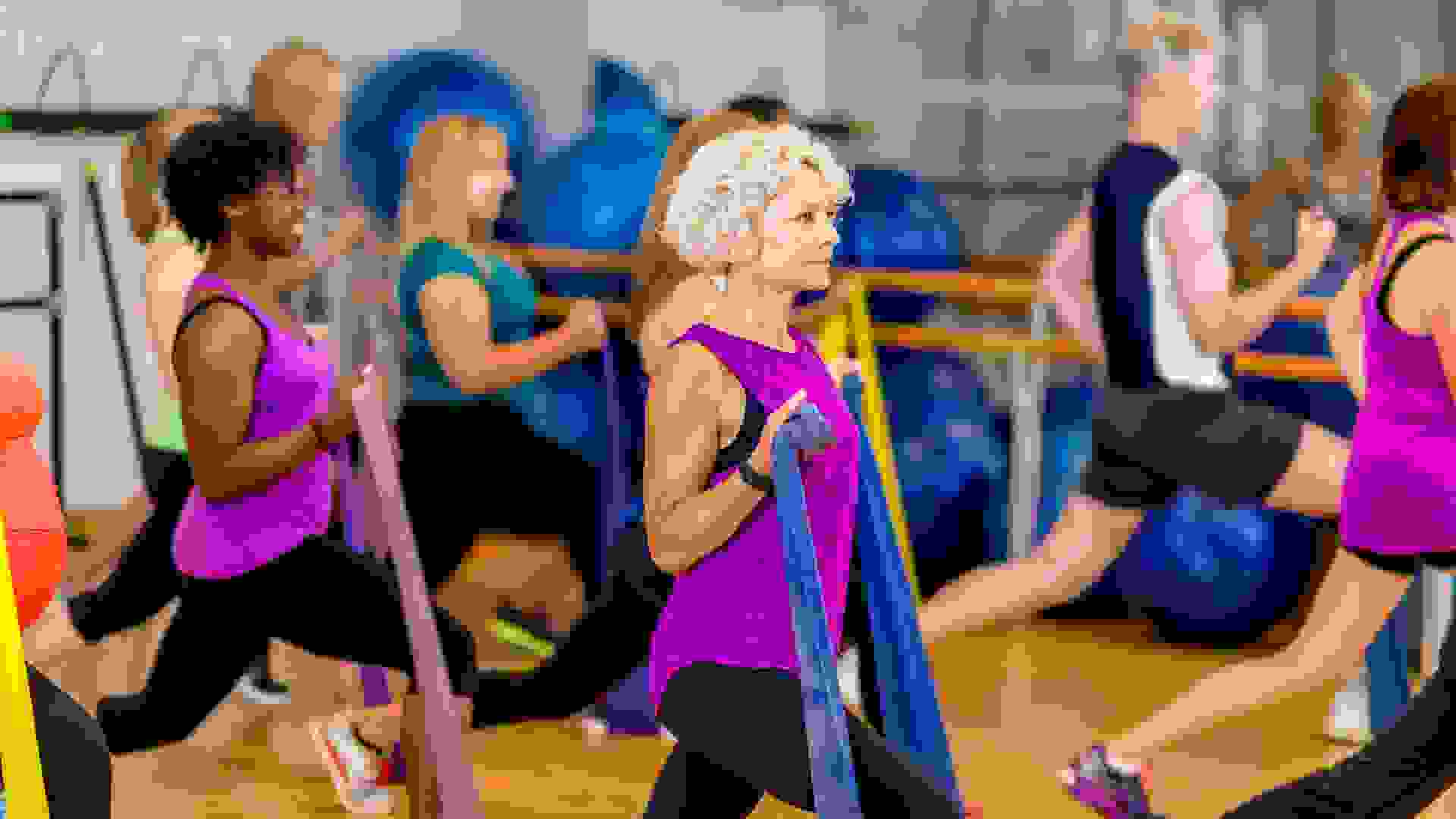 The average cost of a gym membership across the U.S. is $45 per month according to a recent survey by TotalShape.com, as reported by GOBankingRates. For seniors on a fixed income, it can be hard to…
READ MORE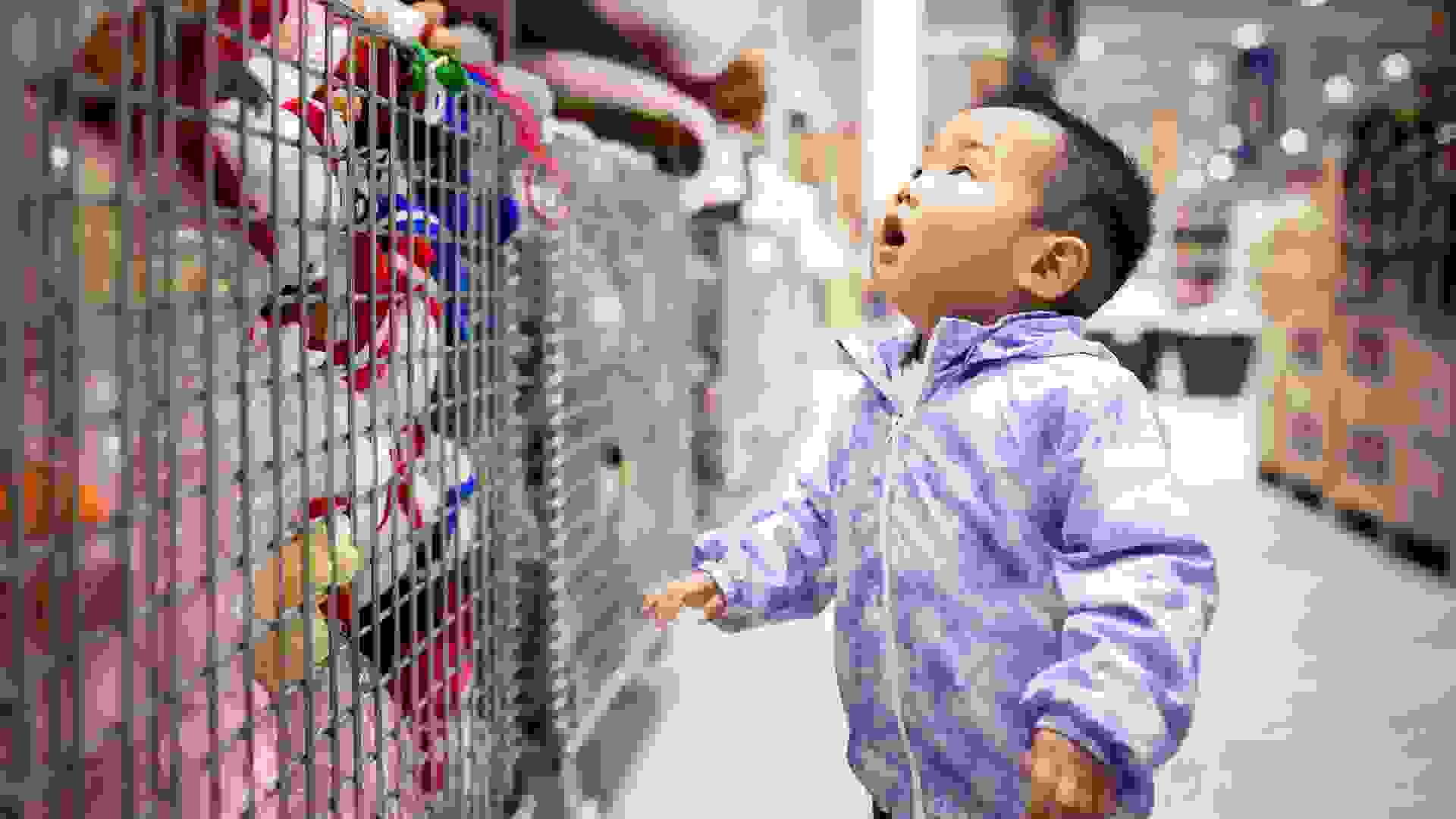 Returning to relative normality after the pandemic — but still burdened by steady high inflation and escalating consumer prices — retailers are getting an early jump on this coming holiday season….
READ MORE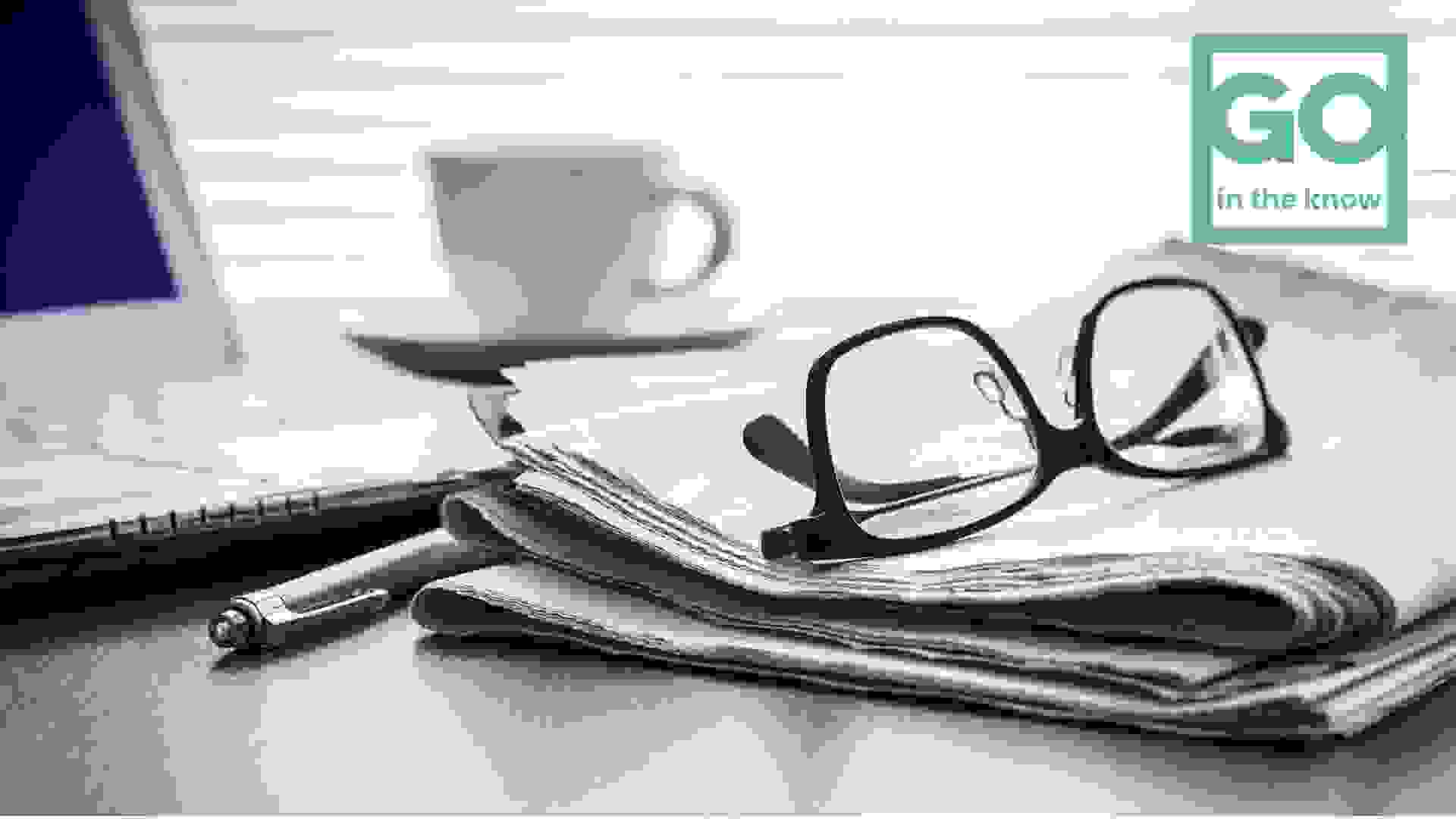 It's International NFT Day, and if you'd like to learn more about NFTs and the world of cryptocurrency they are linked to, check out our Crypto on the GO page for more. Now, let's get on with today's…
READ MORE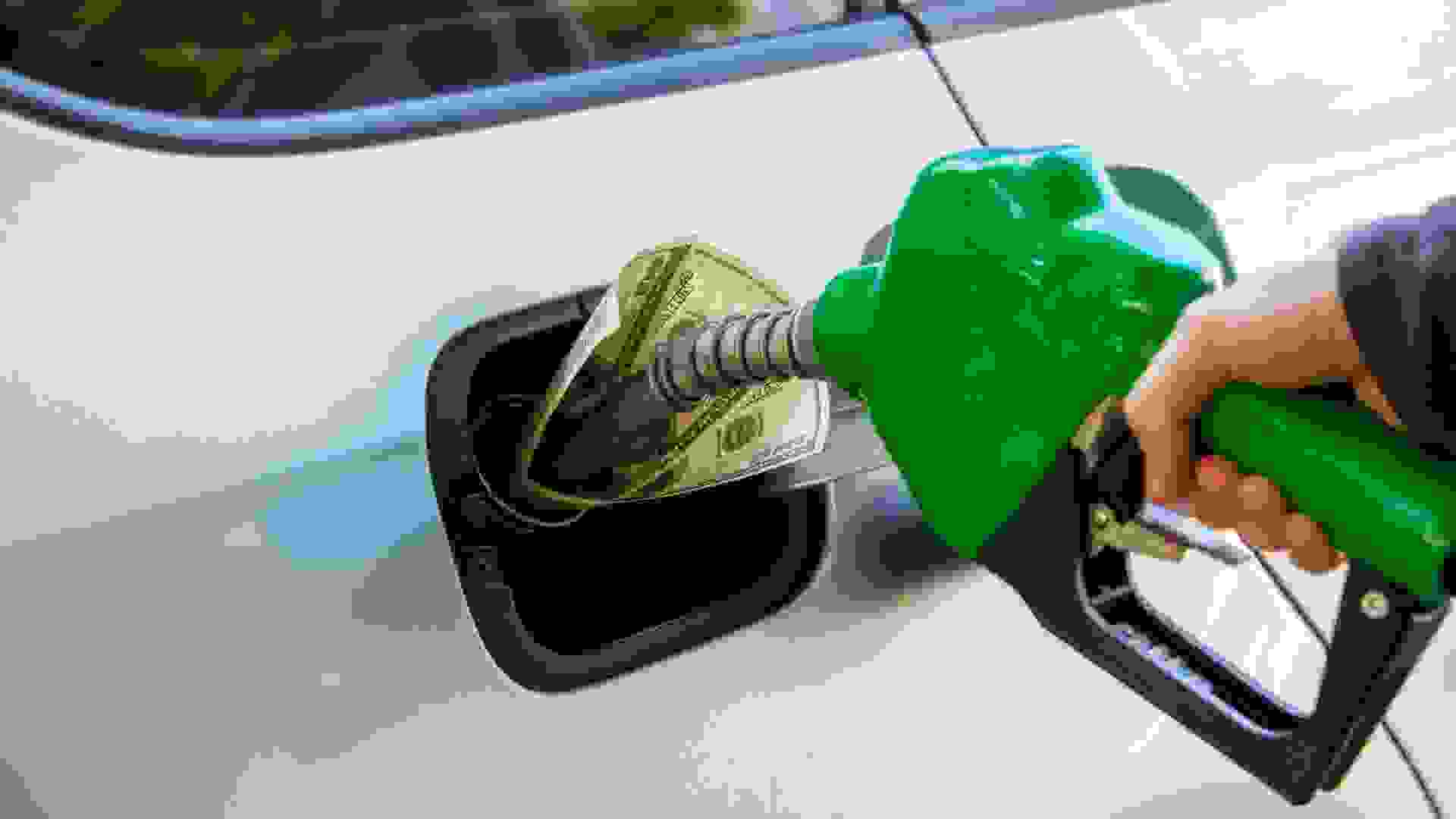 If you've been enjoying those falling gas prices over the last few months, then now is a good time to fill your tank. Prices at the pump could soon start moving higher, according to AAA. See:…
READ MORE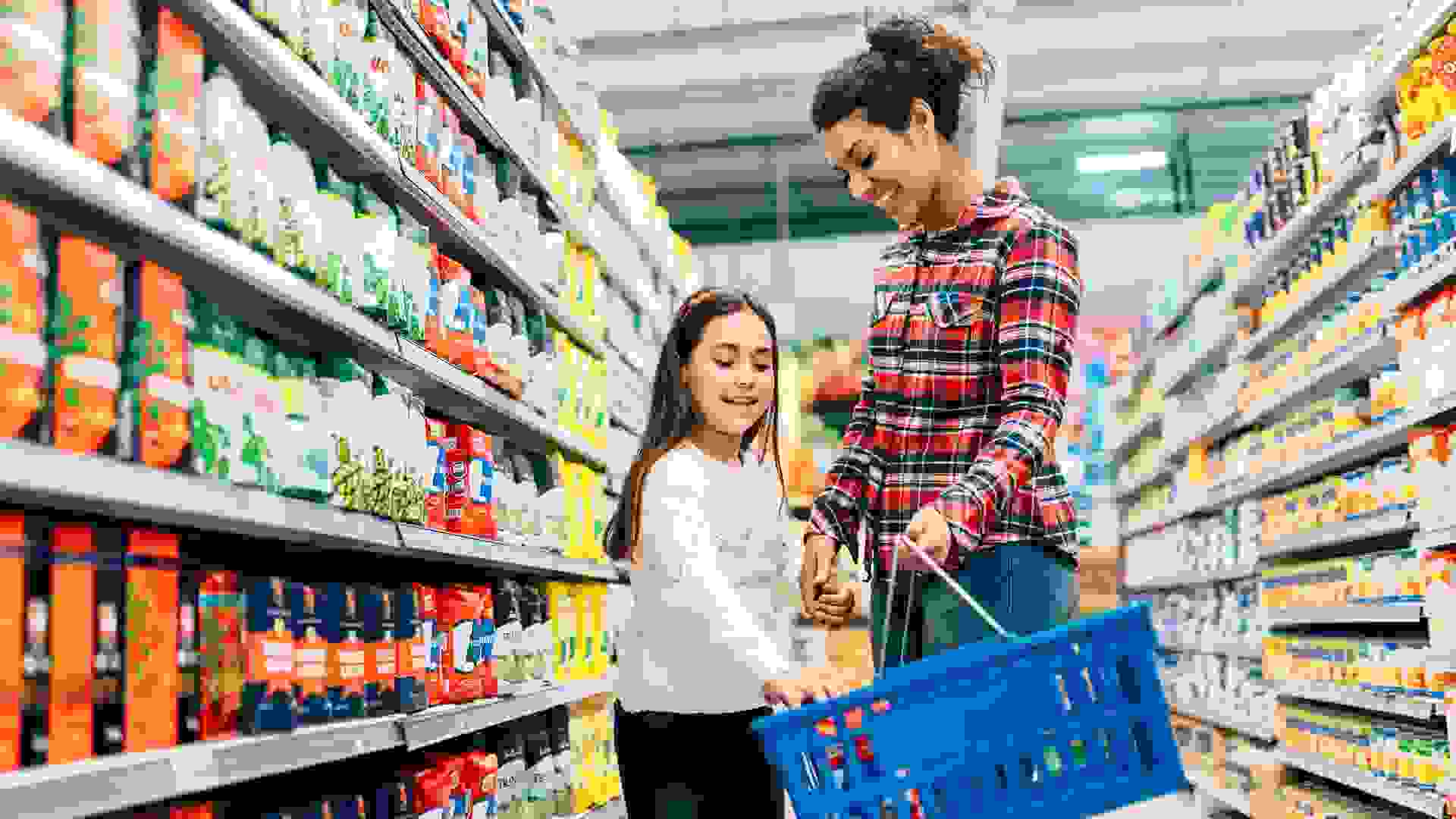 Emergency allotments were authorized under the Families First Coronavirus Response Act to help address temporary food needs during the pandemic for SNAP households. According to the U.S. Department of…
READ MORE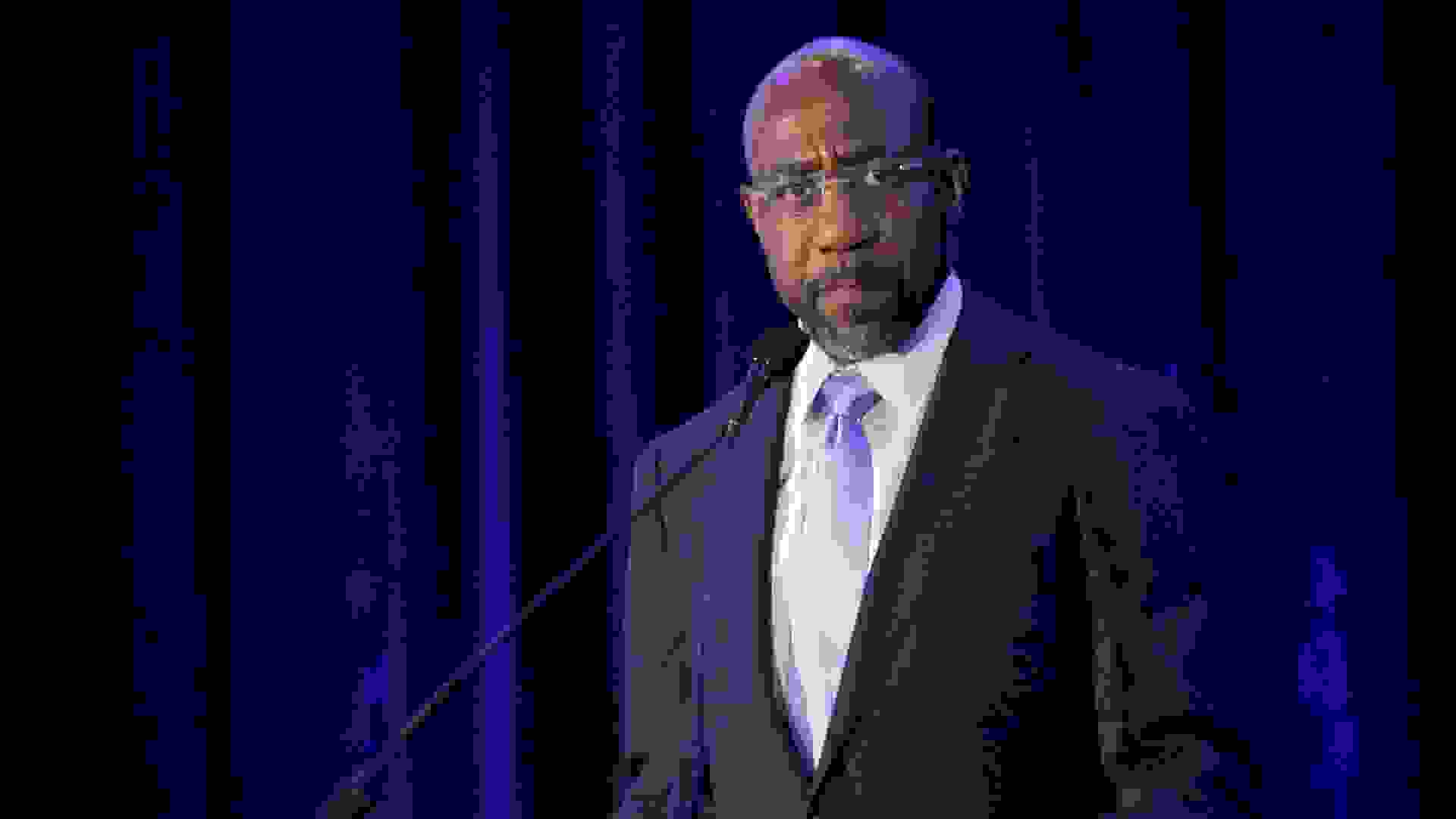 Raphael Warnock (53), the current junior United States senator from Georgia, is up for a spirited debate against Republican candidate Hershel Walker on Oct. 14.  The race is very close, with most…
READ MORE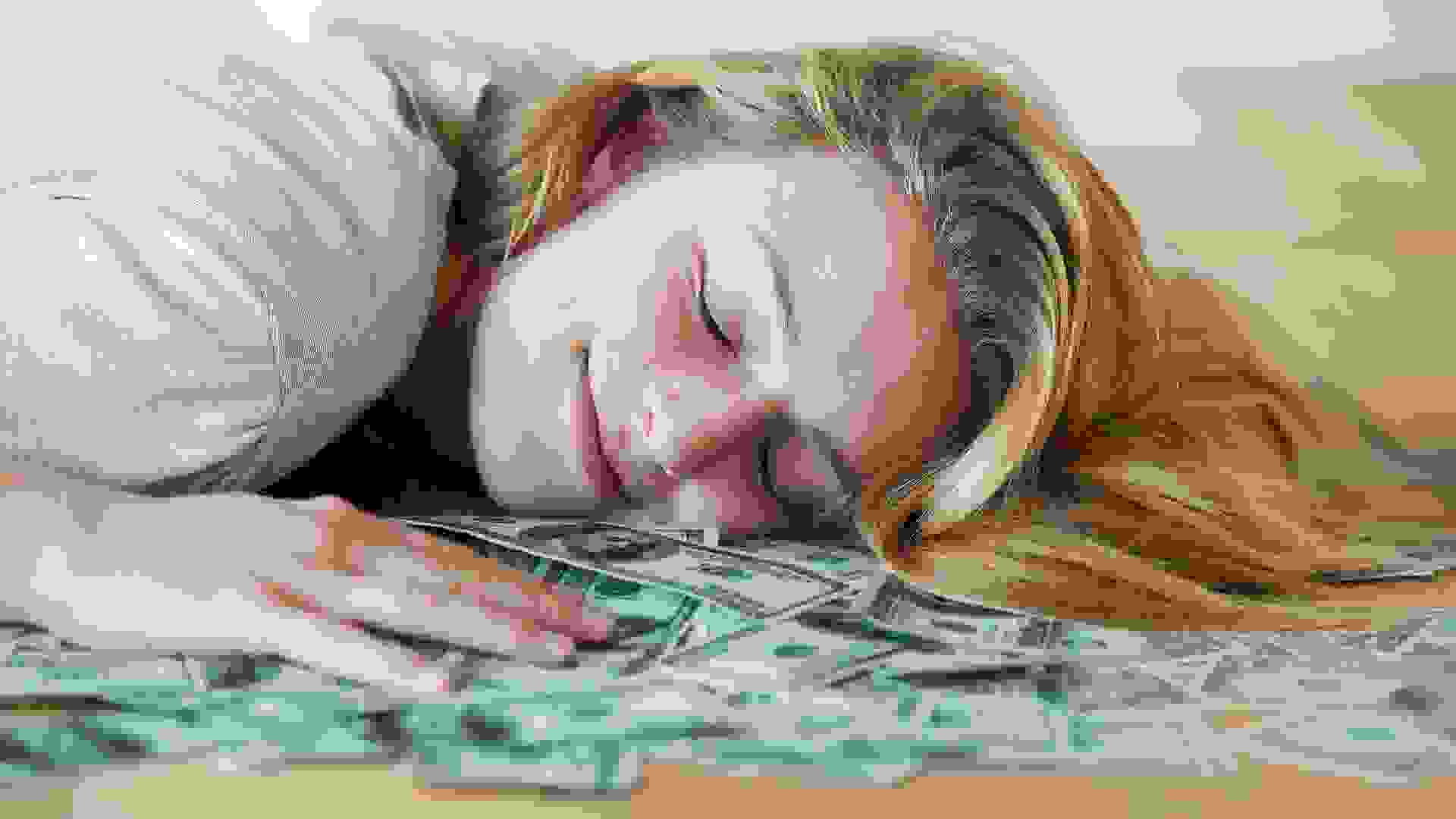 As states review budgets this fall more and more are giving extra COVID relief aid money directly back to residents. Over on the East Coast, tax rebates will be sent out starting in September, with…
READ MORE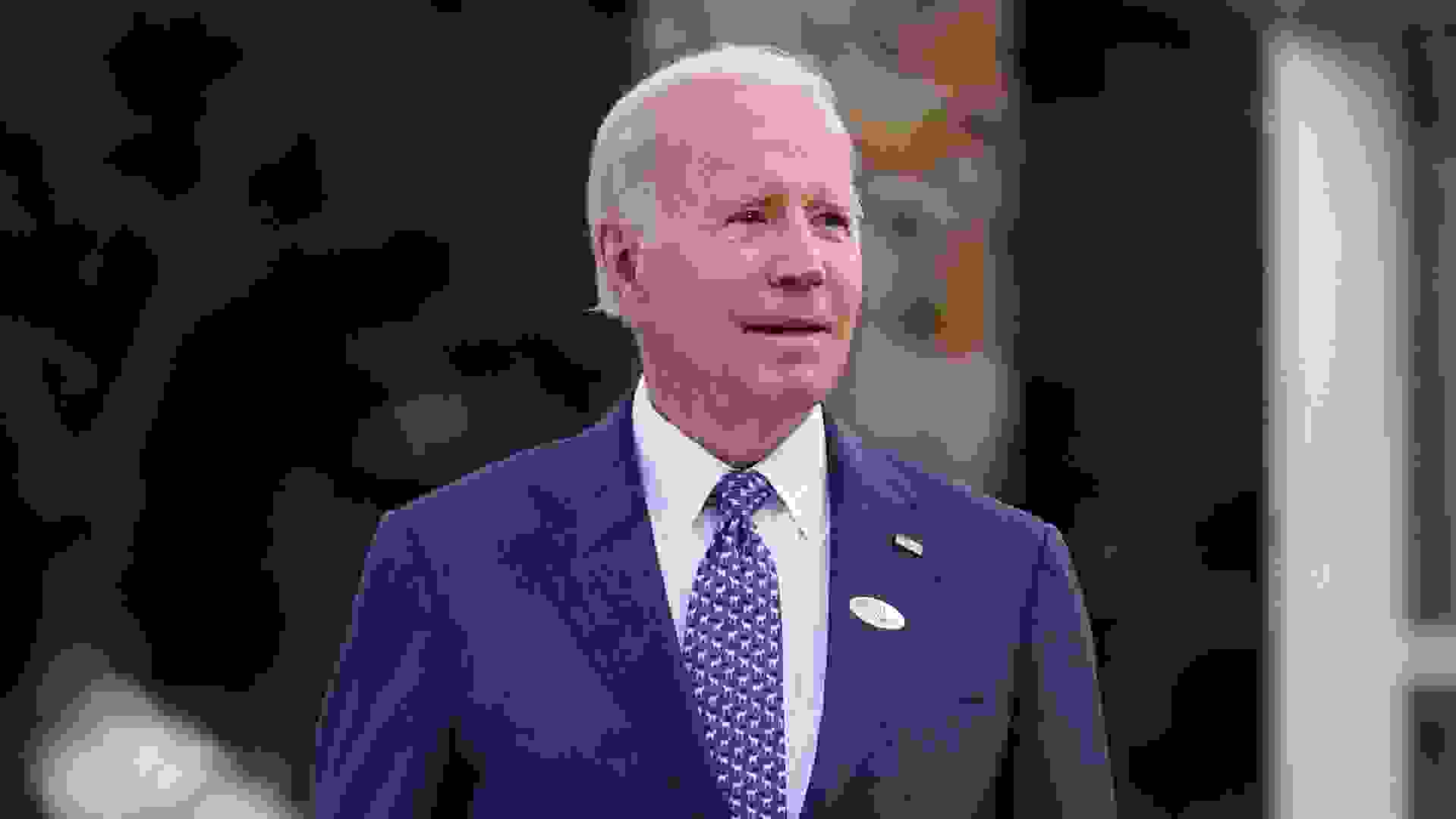 Since President Joe Biden announced his plans to cancel up to $20,000 in student loan debt for qualifying Americans last month, people have been wondering: When can I apply? See: 5 'Shark Tank' Fails…
READ MORE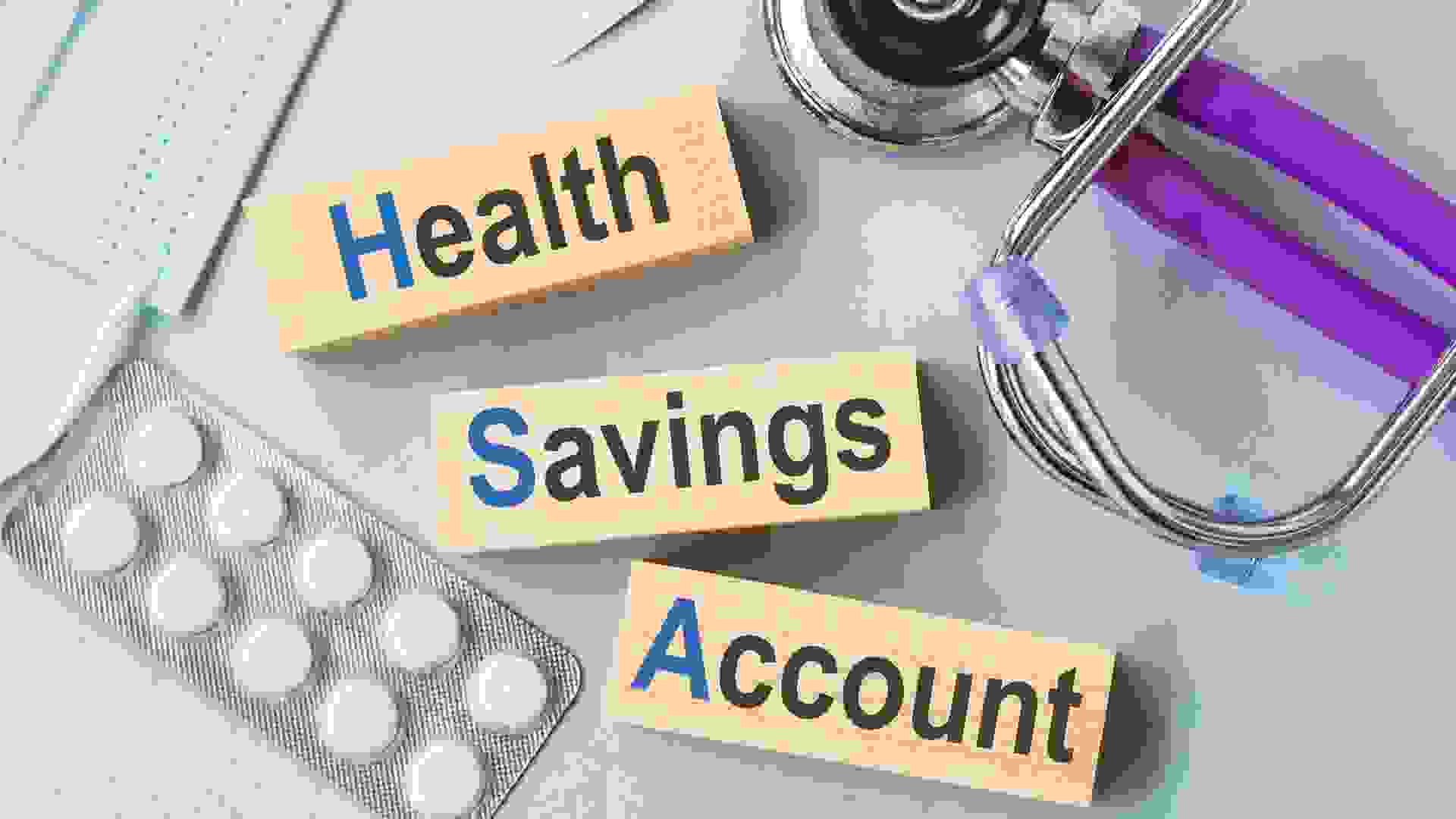 It's almost open enrollment season, and when it comes to making new financial calls, you might want to consider taking part in — or upping — your health savings account (HSA) contributions. Doing so…
READ MORE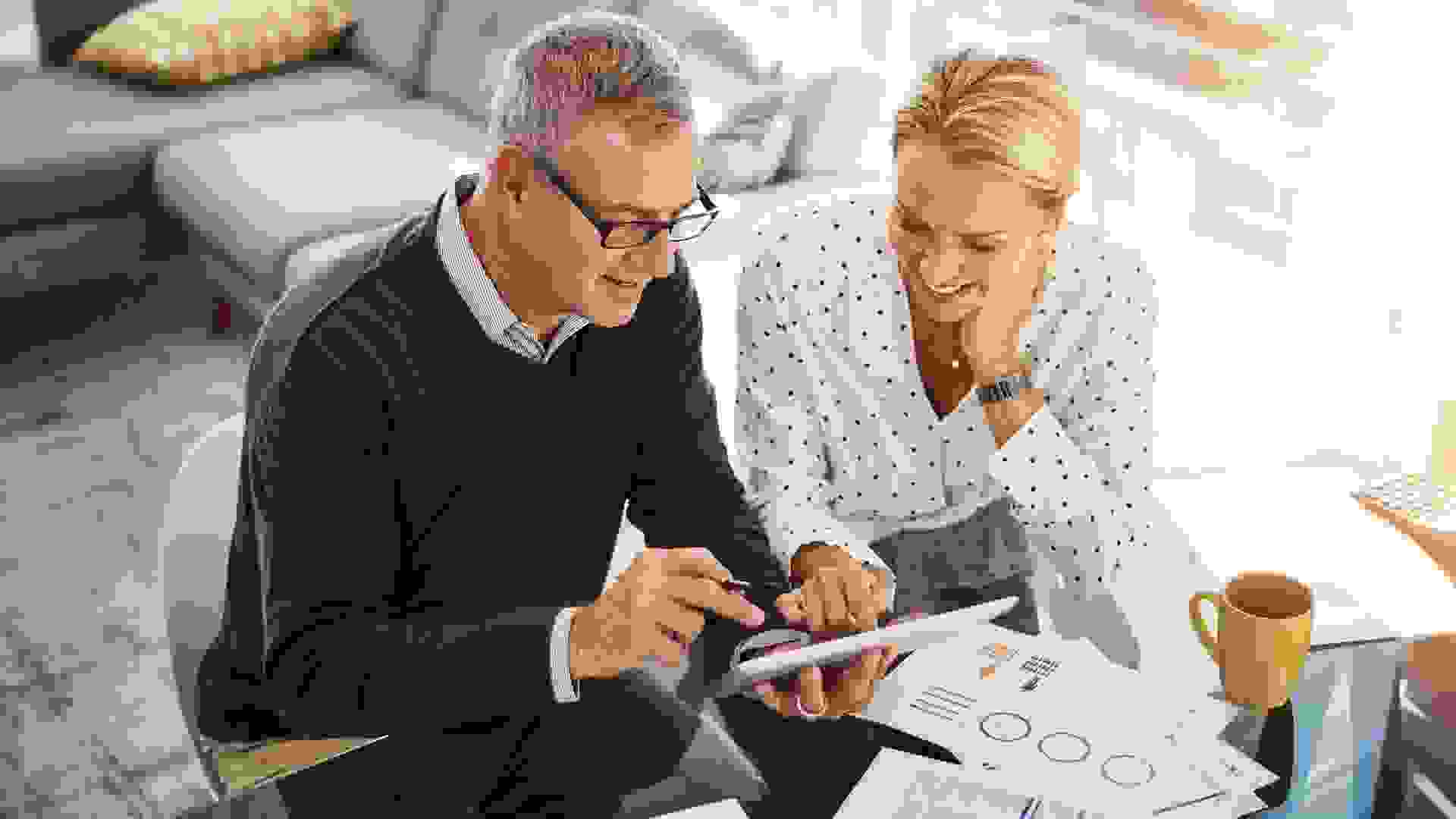 It doesn't take a financial whiz to understand the importance of saving for retirement. A retirement fund such as a 401(k) essentially serves as a personal bank that you tap into to cover bills and…
READ MORE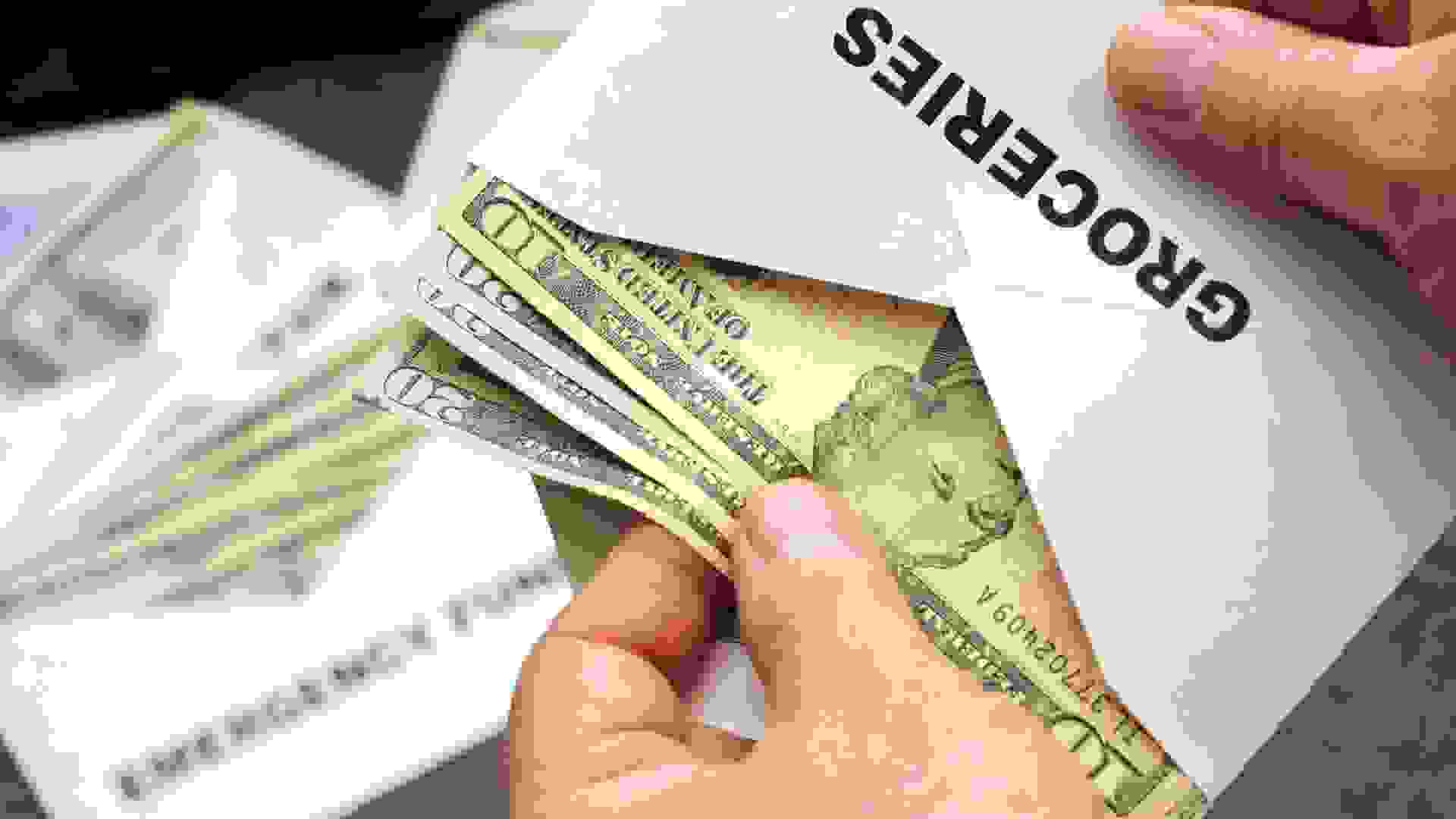 As financial strategies go, "cash stuffing" is not exactly cutting edge. People have been doing it ever since currency became the preferred way of paying for things. See: 8 Best Remote Jobs That…
READ MORE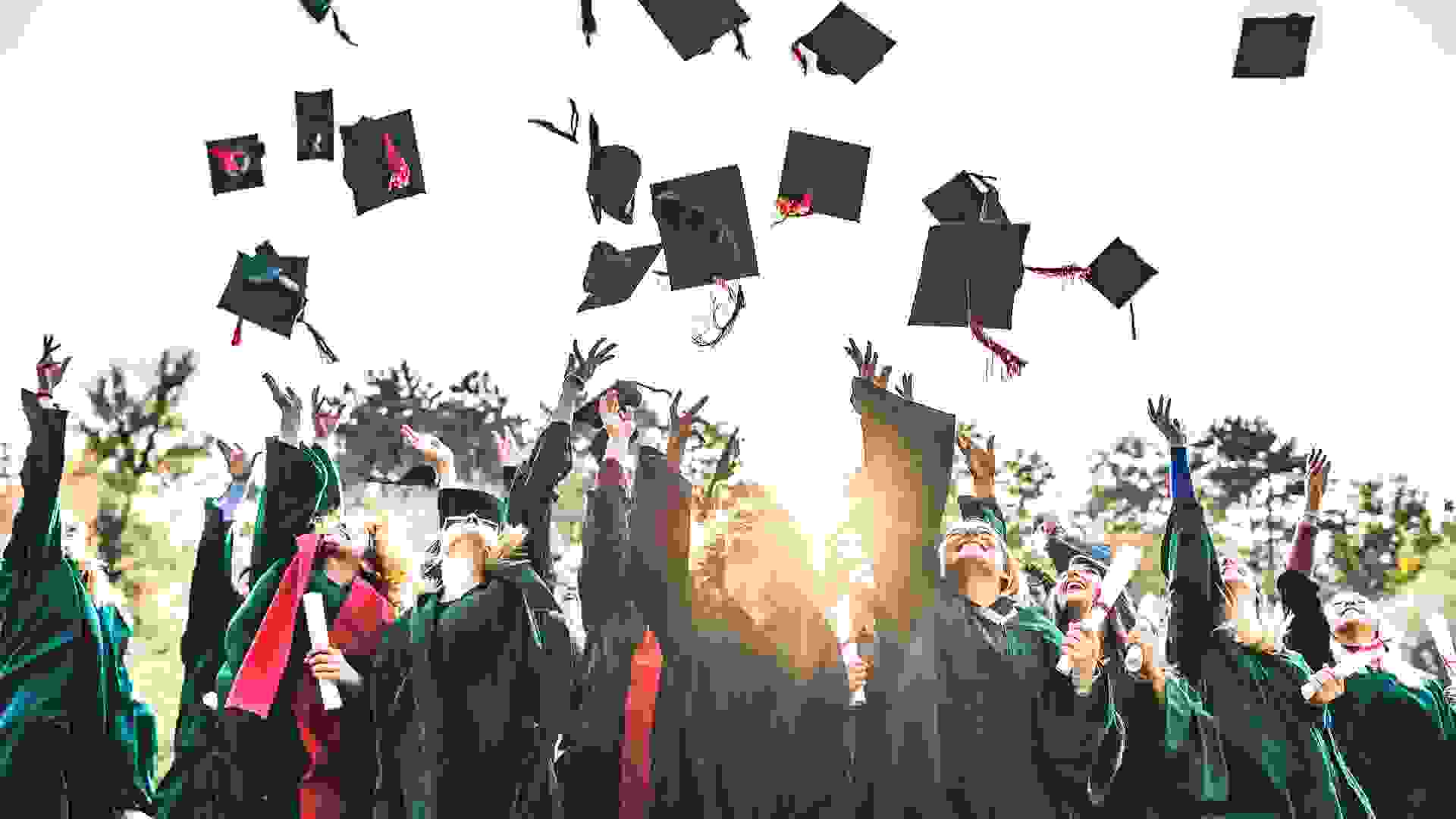 President Joe Biden announced his administration's much-anticipated plan for student loan forgiveness on Aug. 24. Student Loan Cancellation and Payment Pause: Live UpdatesMore: Student Loan Repayments…
READ MORE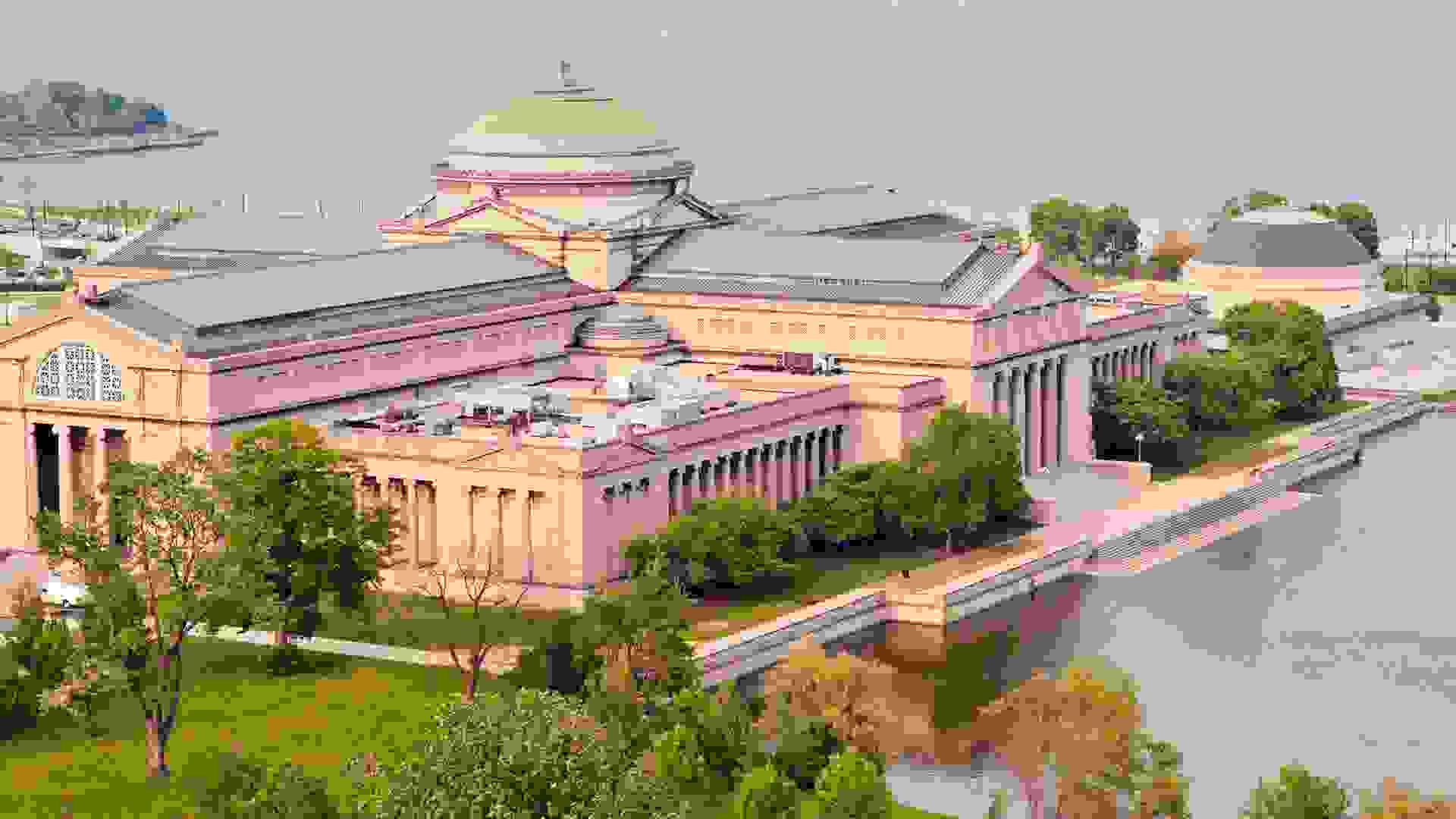 There are roughly three-quarters of a million children in Illinois receiving SNAP EBT benefits, formerly known as food stamps, according to the Spotlight On Poverty & Opportunity website. But many…
READ MORE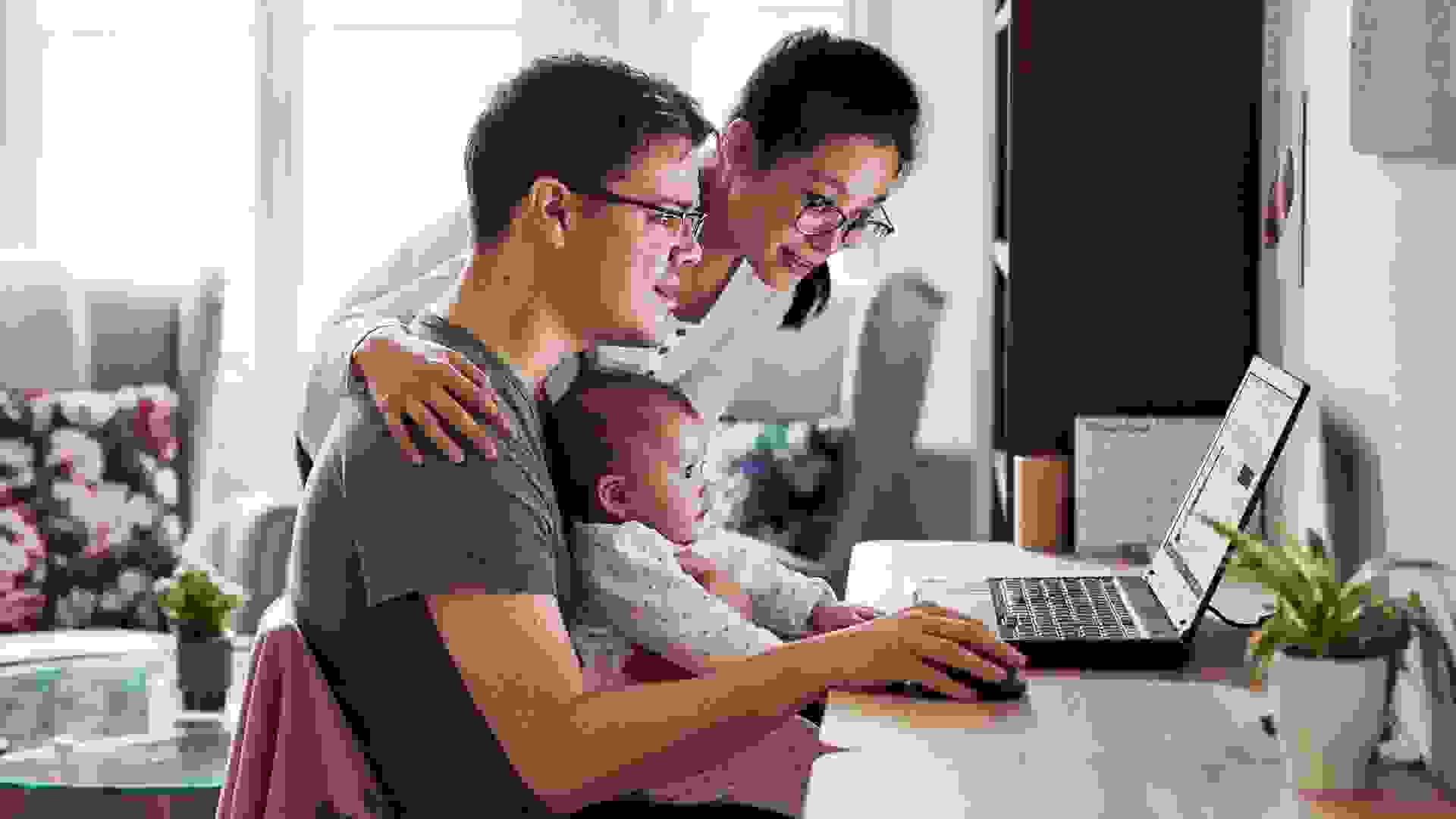 New York City Mayor Eric Adams announced the launch of a program providing free high-speed internet and basic cable TV to 300,000 New Yorkers living in more than 200 New York City Housing Authority…
READ MORE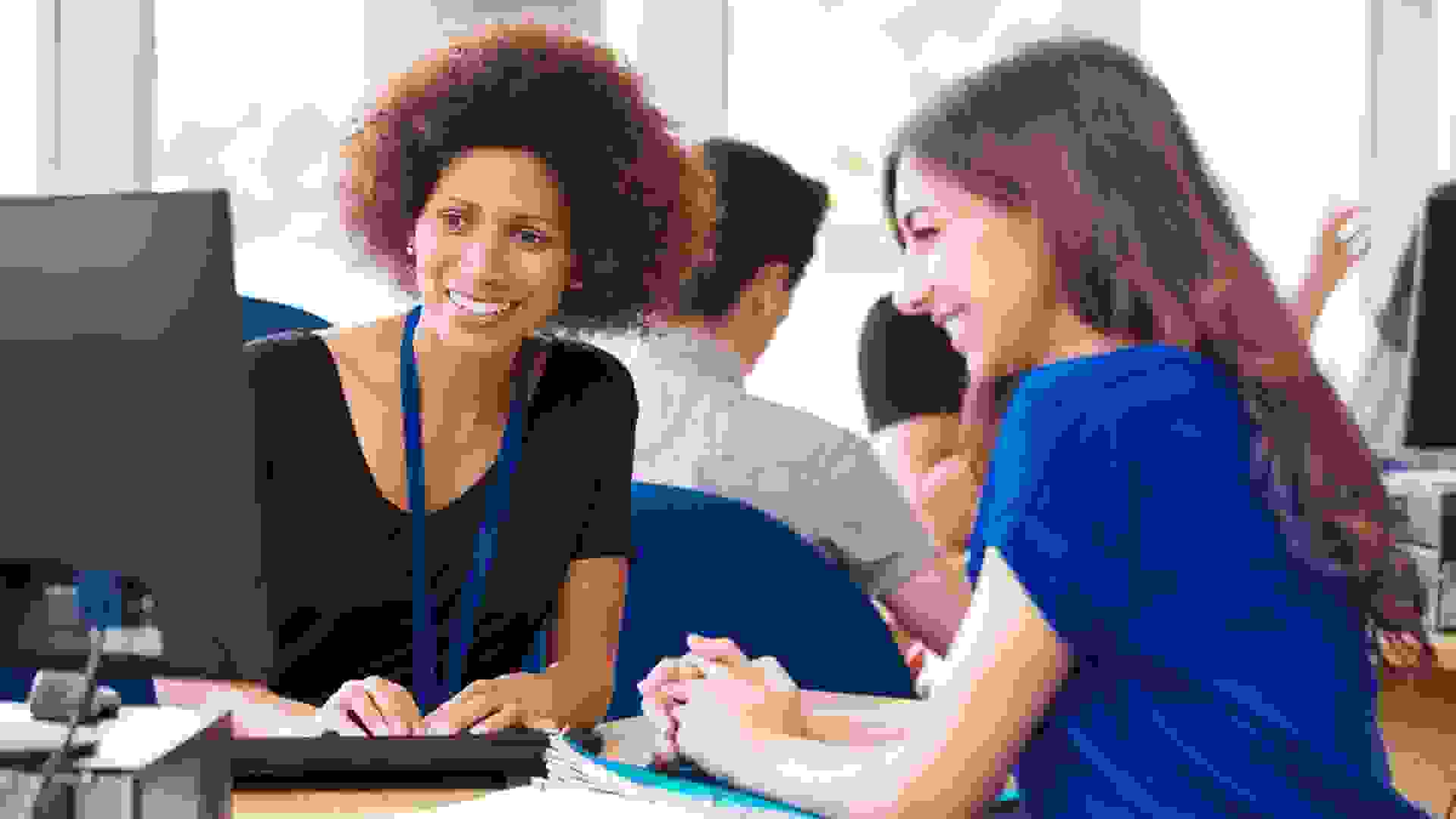 The Biden administration's student loan forgiveness plan is expected to provide financial relief to as many as 43 million borrowers, according to White House estimates. That total mainly includes…
READ MORE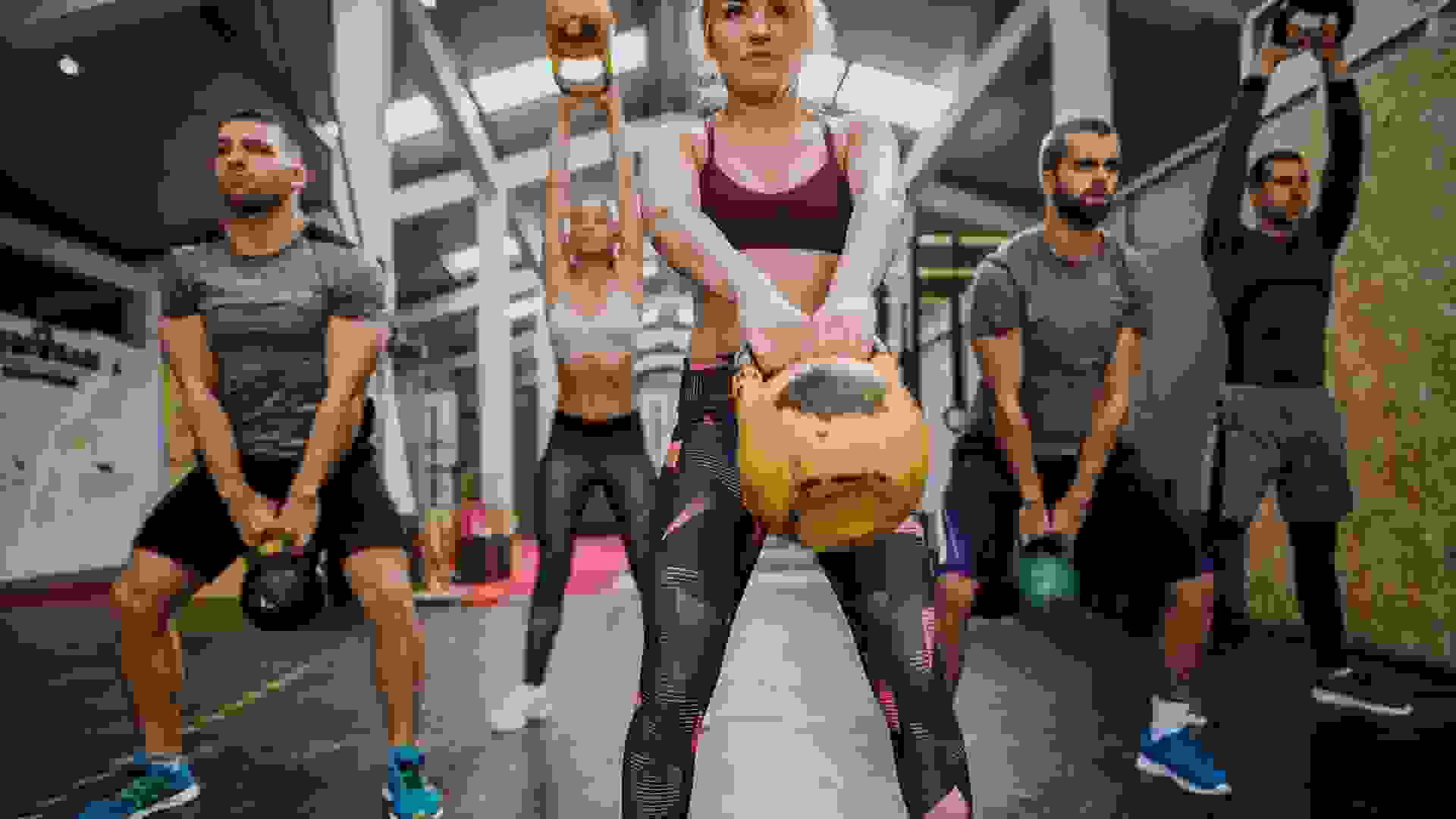 As people begin to return to gyms and fitness centers for motivation and camaraderie, perhaps abandoning (or even selling) their home gym equipment in exchange for a gym membership, you may be…
READ MORE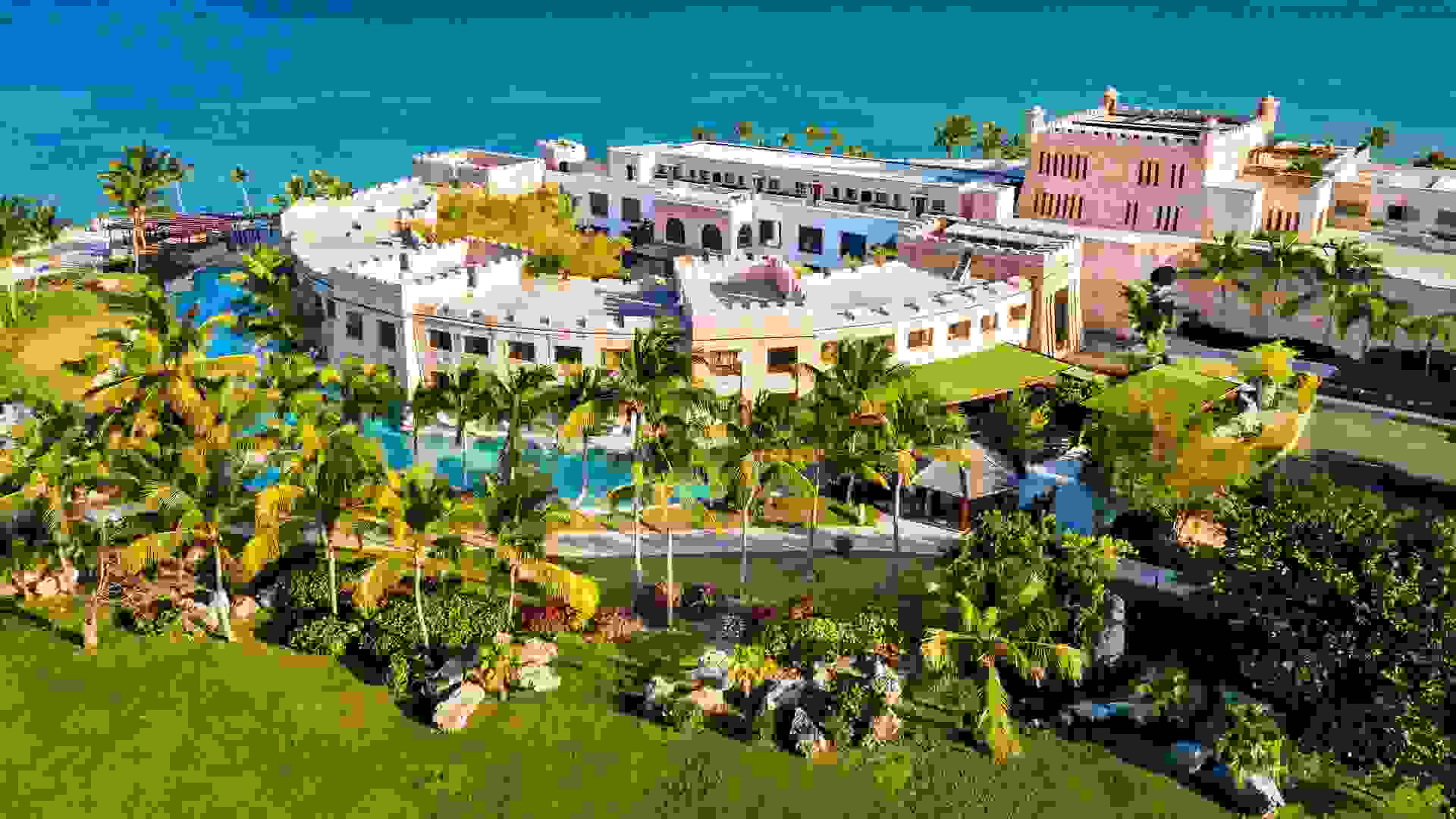 Travel is booming in 2022. Now that pandemic restrictions are easing and people are becoming more comfortable venturing out of their homes with the protection offered by vaccines, many are hitting the…
READ MORE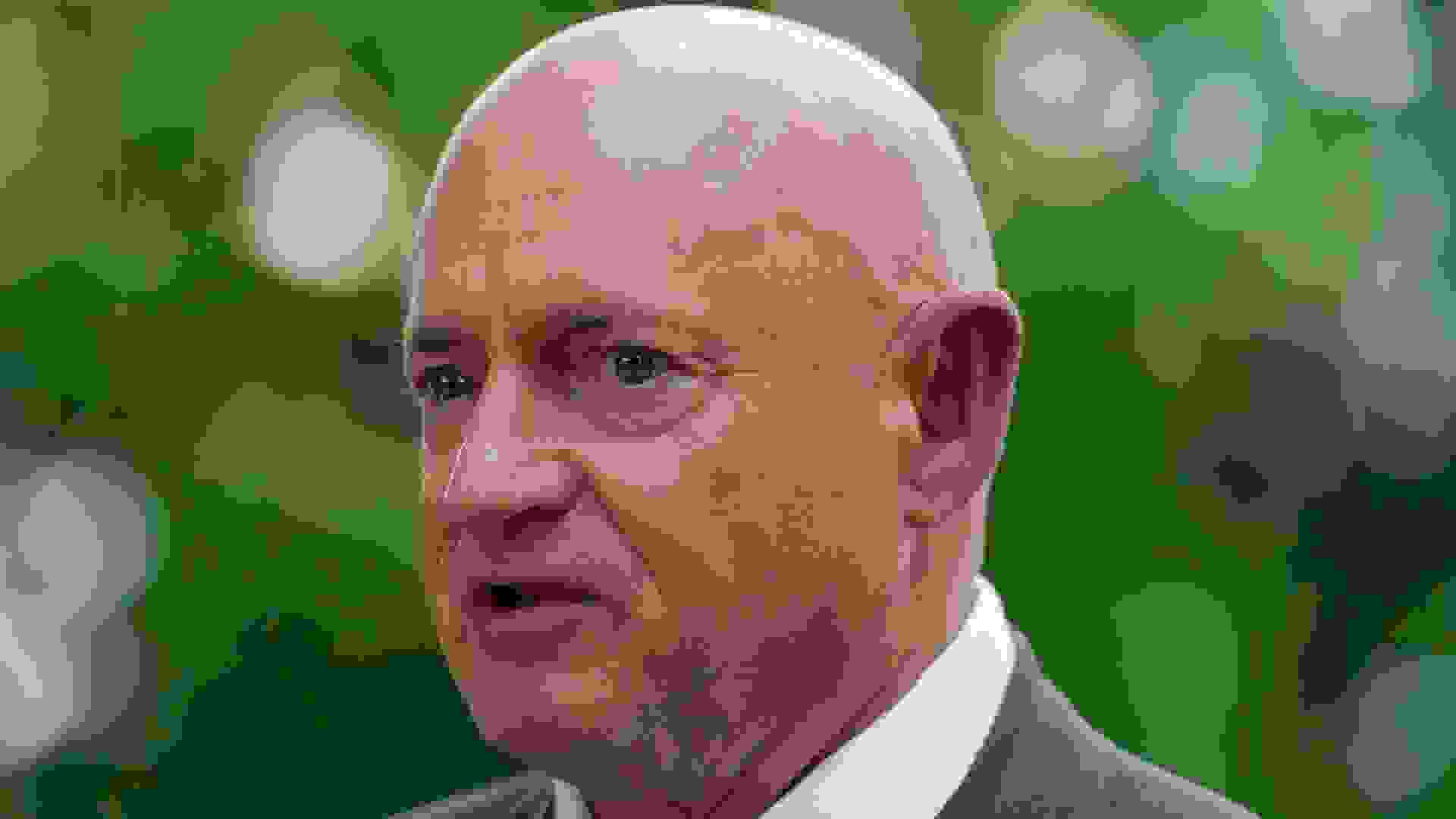 Mark Kelly, 58, is a former astronaut, naval officer and politician who has been the senator from Arizona since 2020. He currently faces a tight race against Republican candidate Blake…
READ MORE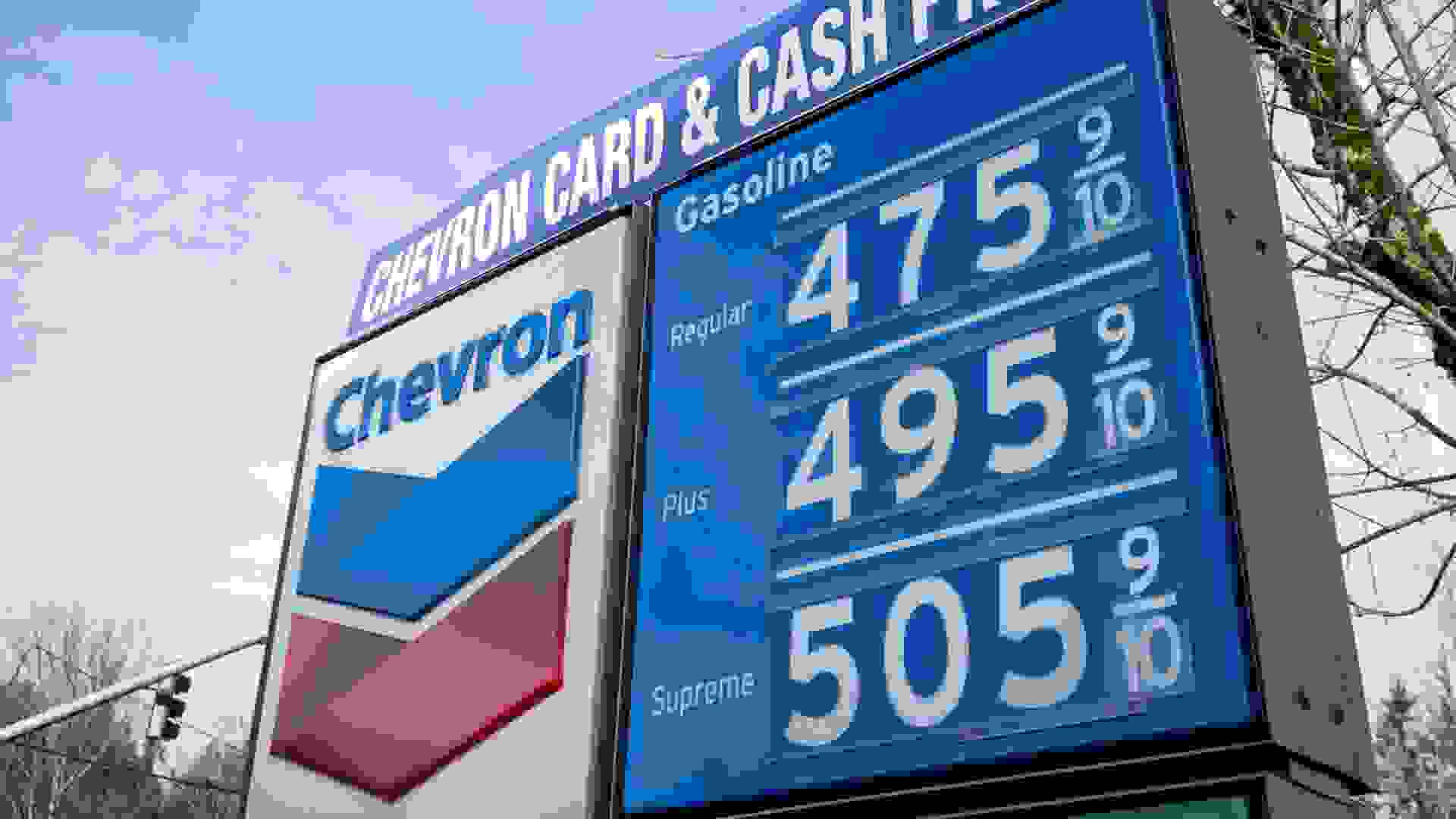 Energy prices have soared this year, and there has been a lot of focus on the different options for powering our homes, offices and cars. Energy stocks in general have performed much better than the…
READ MORE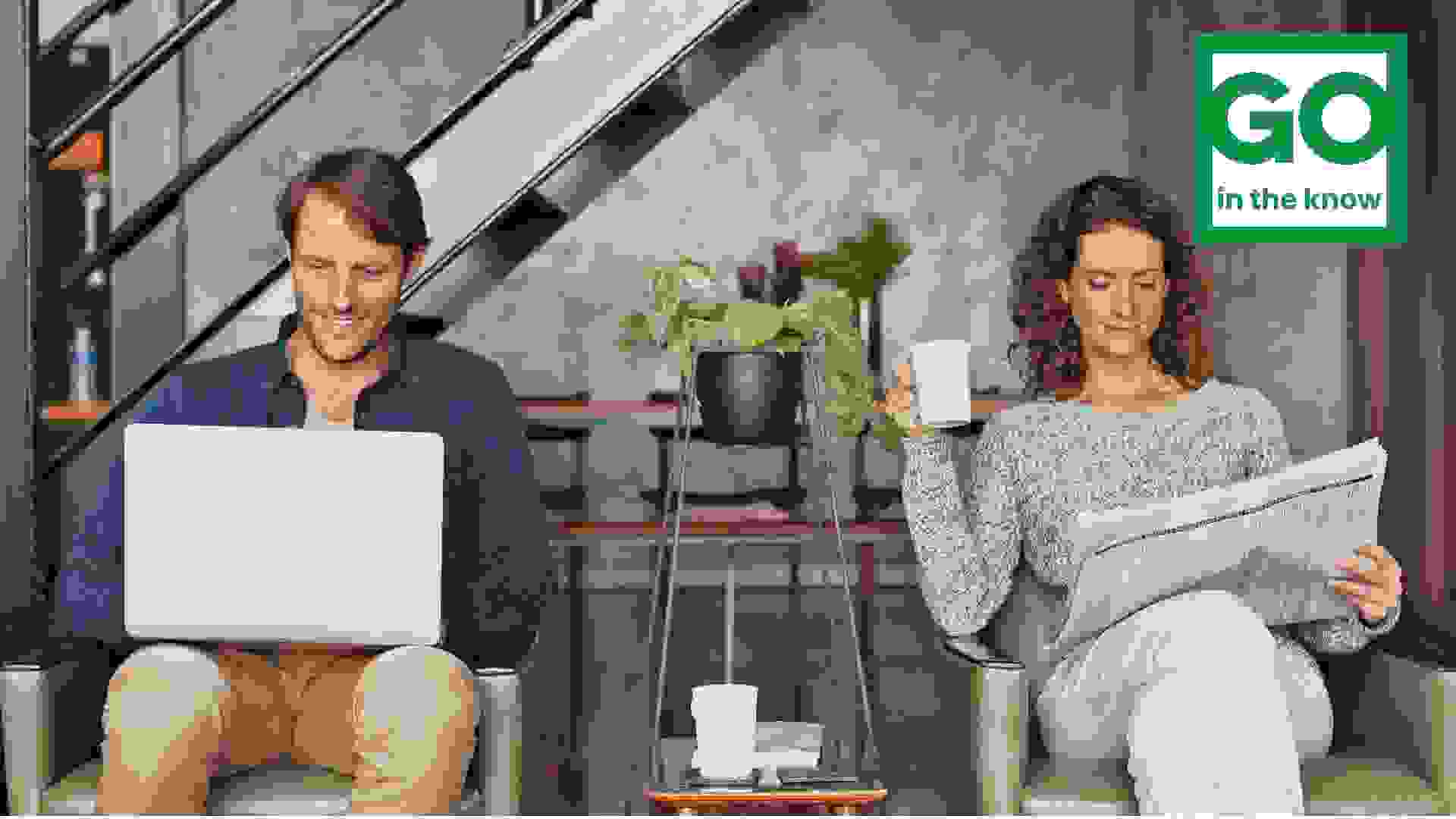 It's Talk Like a Pirate Day, so arrrrrrrrrre you going to catch up on today's bounty of financial stories, matey? Your answer best be "aye, bucko" or you can walk the plank! The Big Lead: Missing…
READ MORE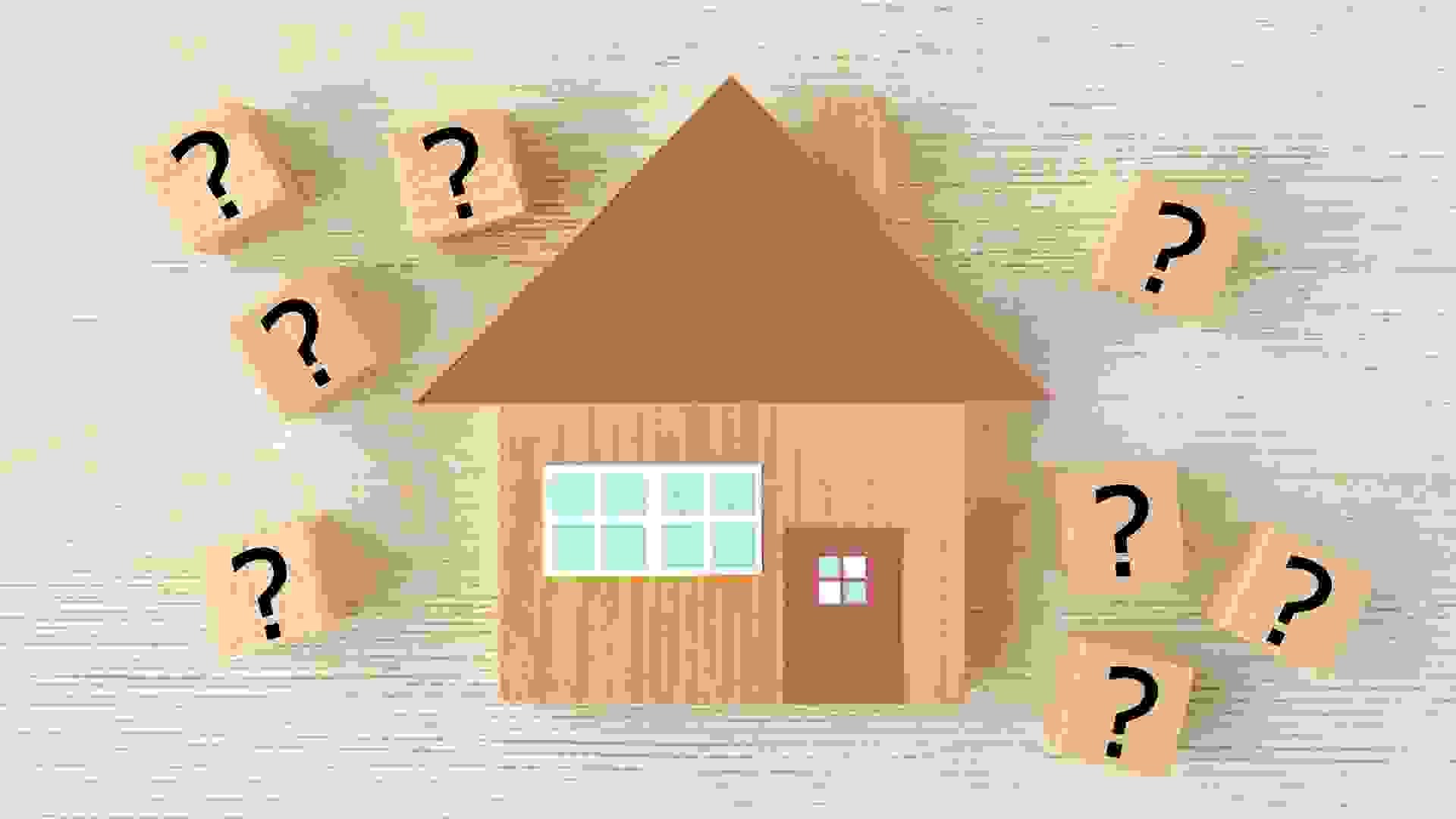 If you are looking to buy a home but find that you can't afford the house you'd like due to rising interest rates, there could be an easy way to lower your rate. Depending on how much money you have…
READ MORE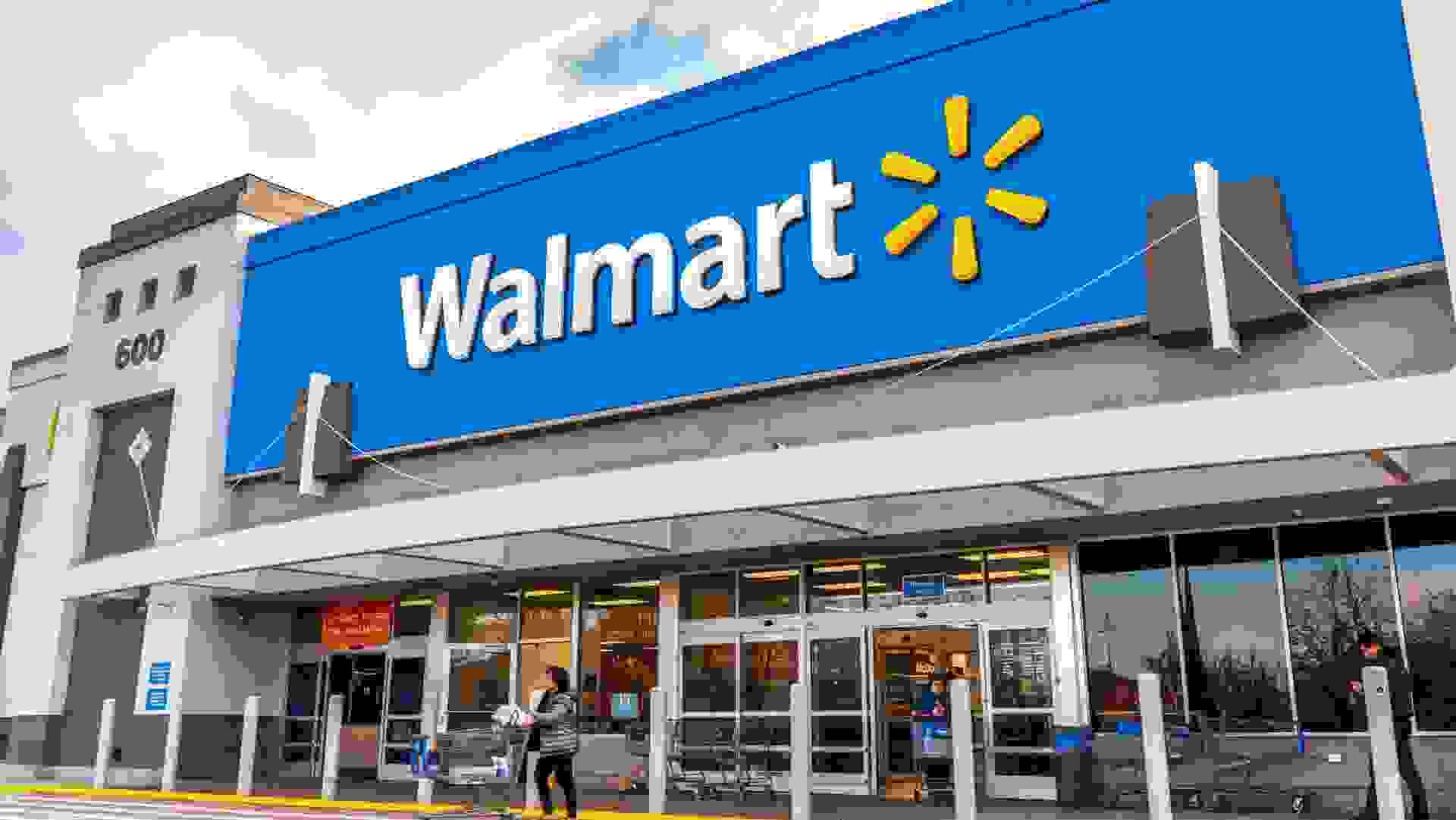 Add Walmart to the list of major retailers who are going high-tech with the virtual fitting room experience. In a Sept. 15 blog post on its website, the icon big-box chain unveiled "Be Your Own…
READ MORE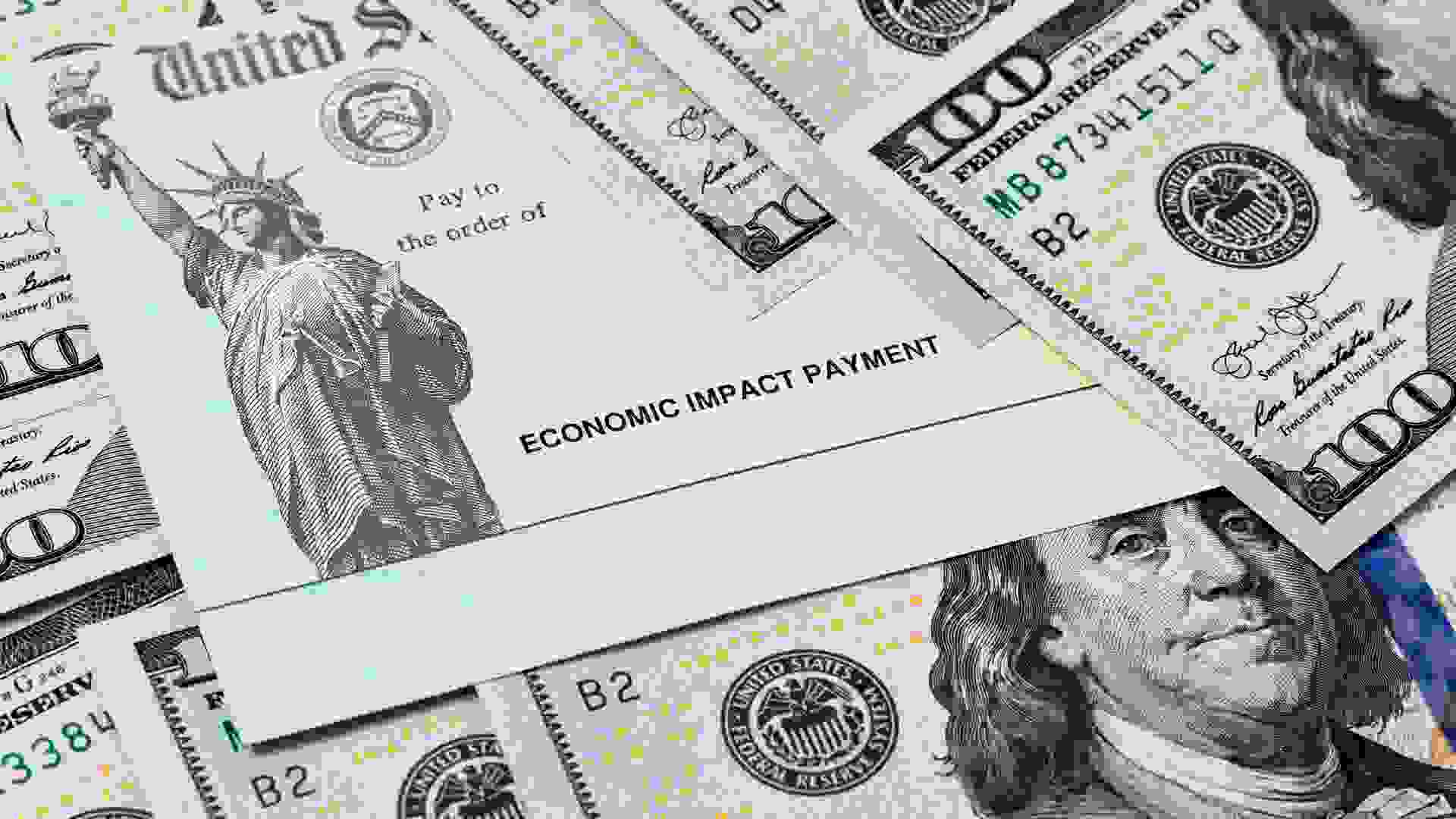 With all three Economic Impact Payments (EIP) issued and the Get My Payment tool no longer available to track your stimulus checks, it might seem too late in the game to receive any missing payments…
READ MORE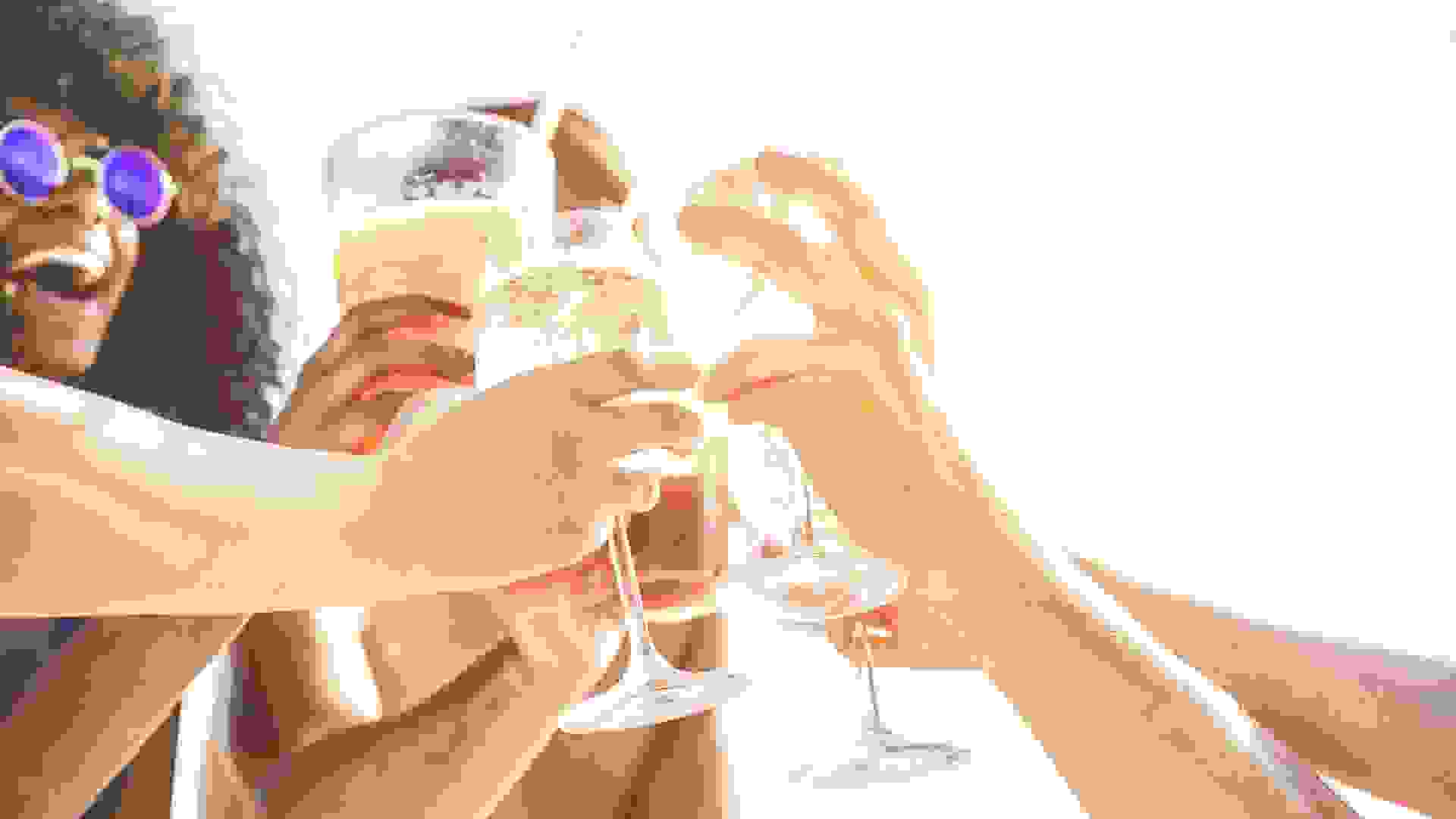 If you're a fan of margaritas and eating cheeseburgers in paradise — and if you're active military, a veteran, first responder, law enforcement officer or an educator — you might be able to sail…
READ MORE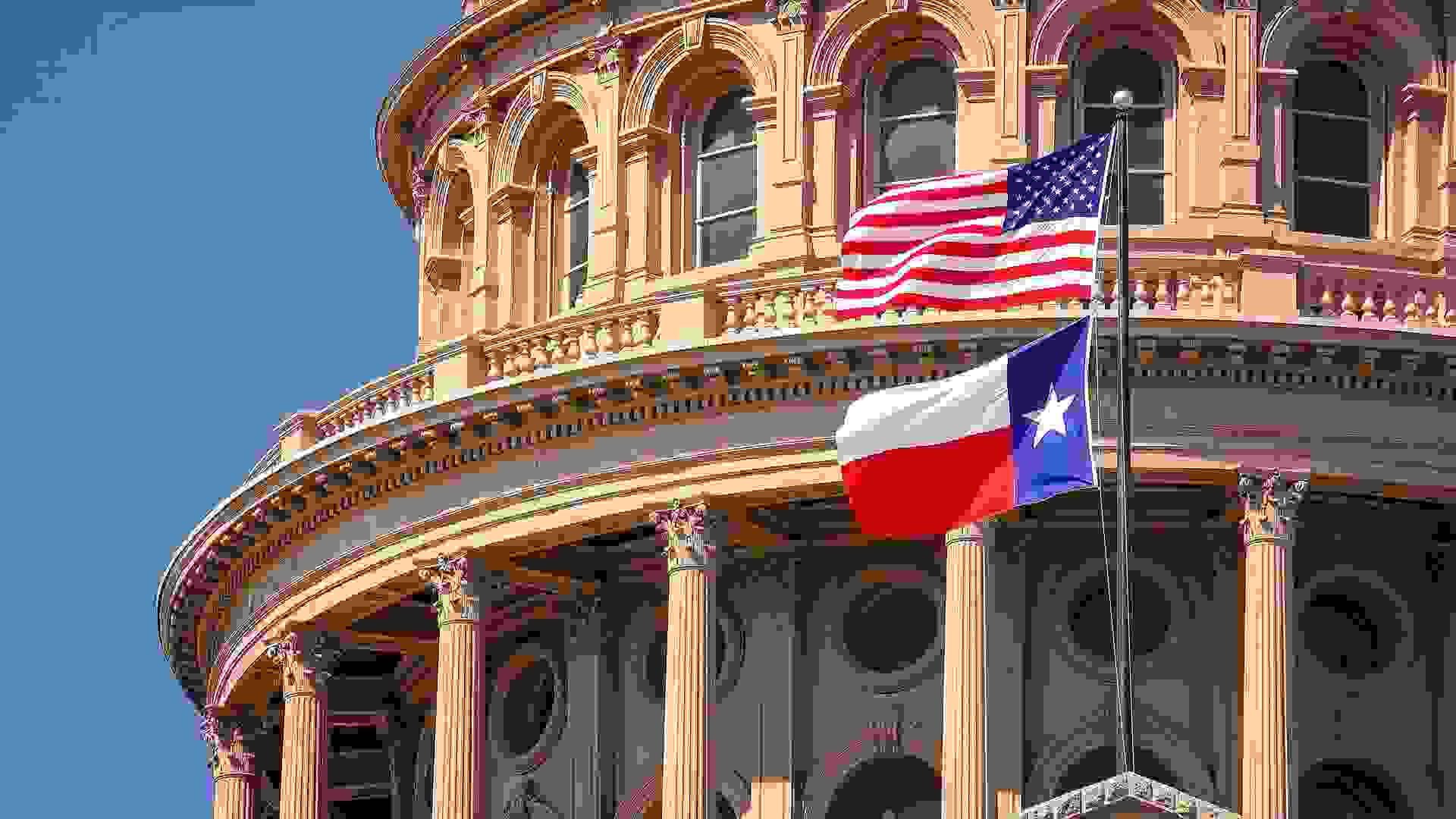 The swiftness with which the coronavirus pandemic wiped out the U.S. economy in early 2020 was breathtaking. Seemingly overnight, the U.S. unemployment rate shot up to an all-time record of 14.7% in…
READ MORE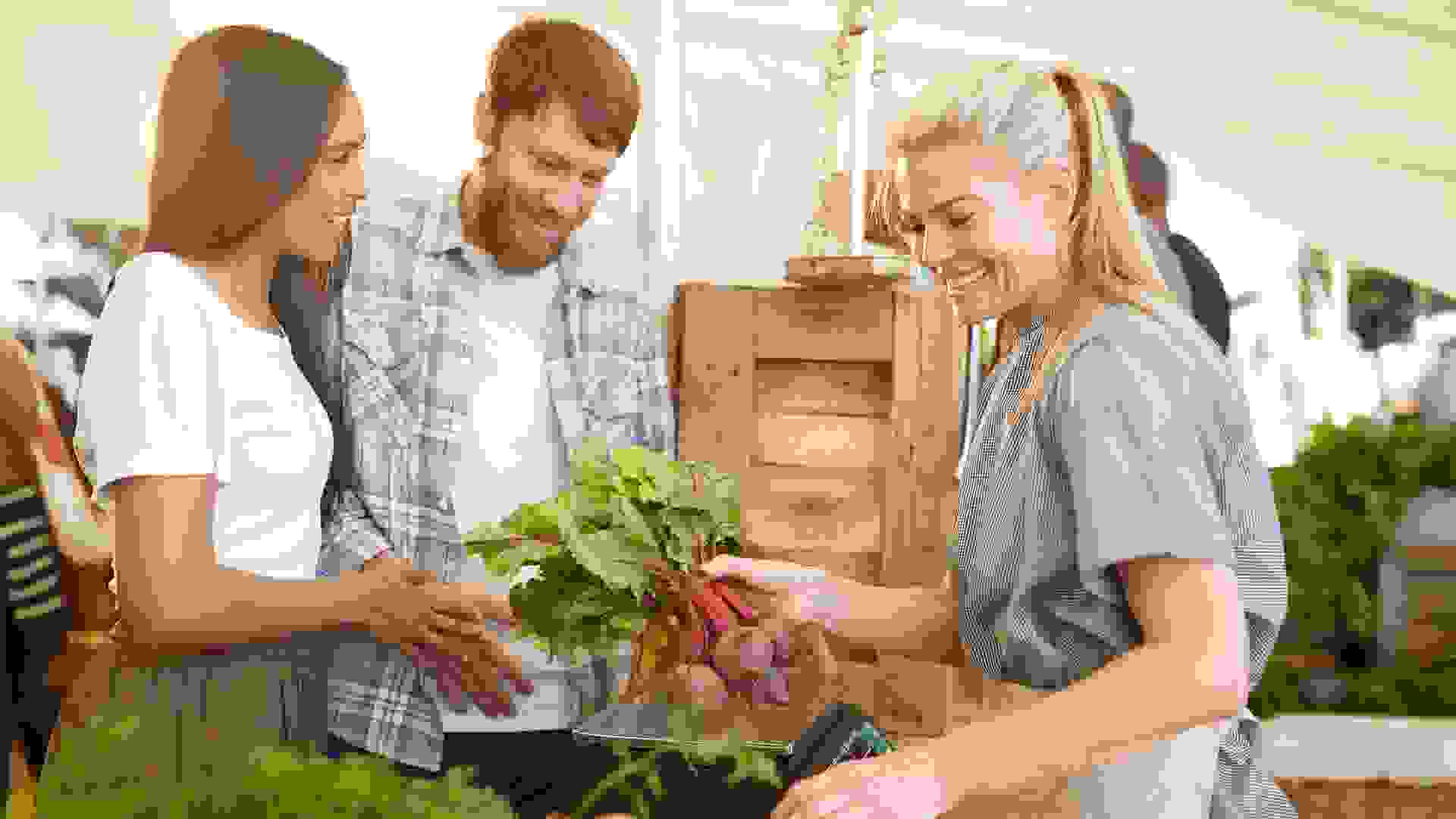 The Supplemental Nutrition Assistance Program, the nation's most important anti-hunger program, provides monthly benefits to eligible Floridian households via the Florida EBT card. SNAP is…
READ MORE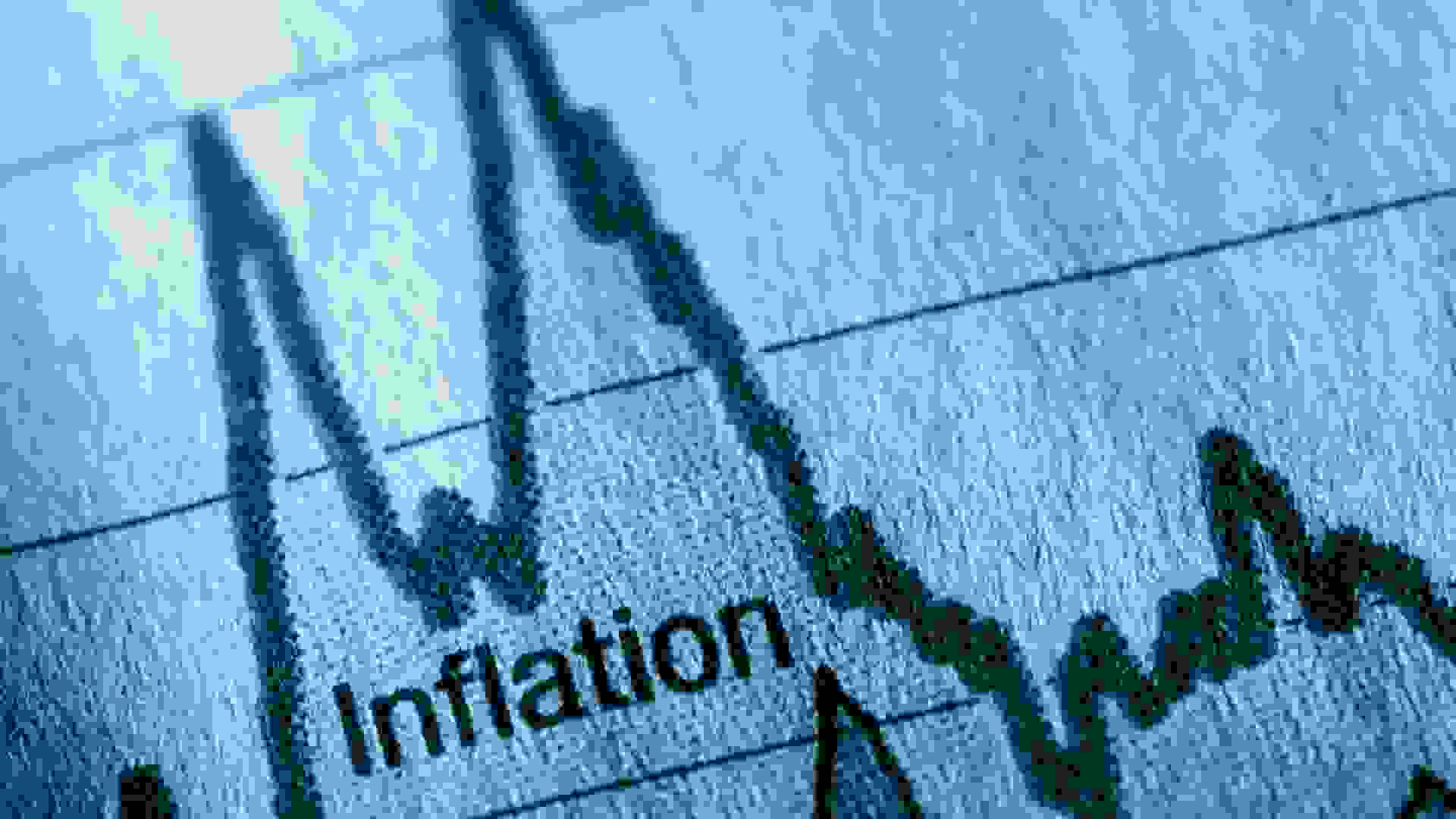 The country reached an 8.3% inflation rate in August, the most recent month for which Consumer Price Index data is available from the Bureau of Labor Statistics. See: Consumer Price Index Shows…
READ MORE
There were reasons the U.S. government moved away from calling its monthly food assistance program "food stamps," but most people still refer to it as such. However, it affords its beneficiaries many…
READ MORE