Small Business Spotlight 2022
Spread the Word
Share with your friends and help a small business!
Featured Stories from the 2021 Small Business Spotlight on GOBankingRates
Related Articles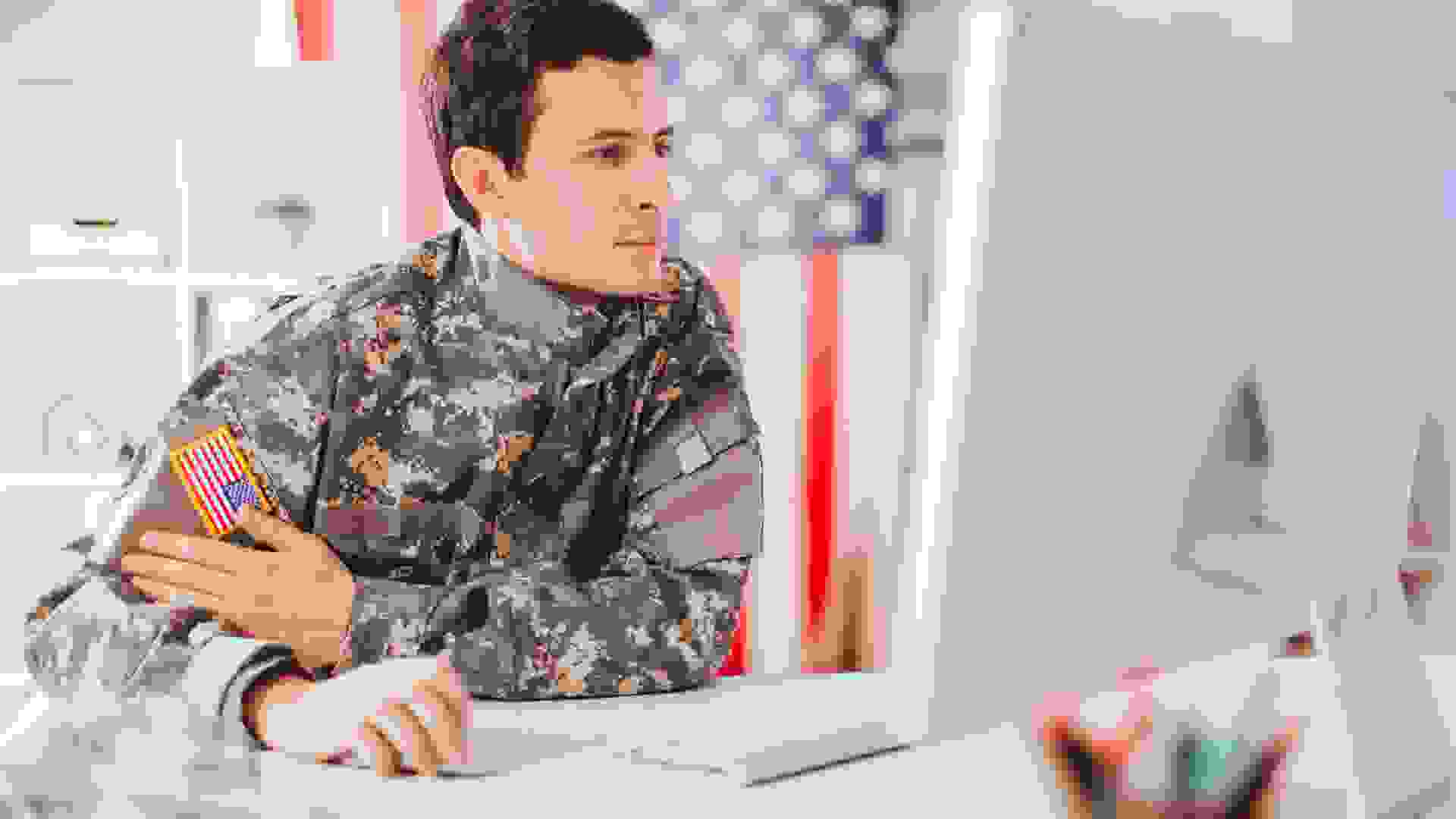 Save For Your Future
Sponsors of
Save For Your Future
Sponsors of
The Latest from GOBankingRates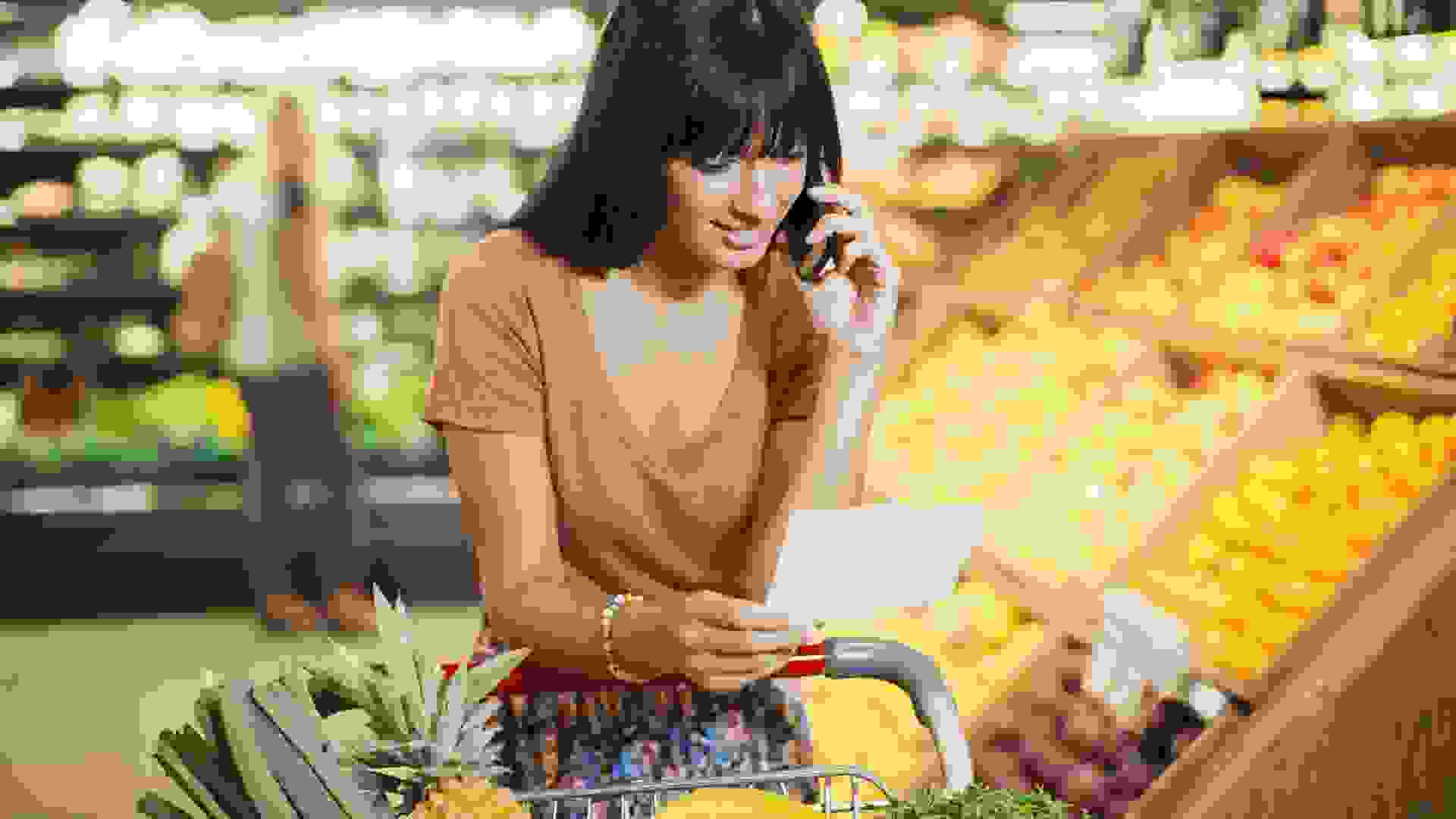 Supplemental Nutrition Assistance Program (SNAP) recipients in Georgia get their benefits paid on the same schedule every month, including in October 2022. Payments are distributed beginning on the…
READ MORE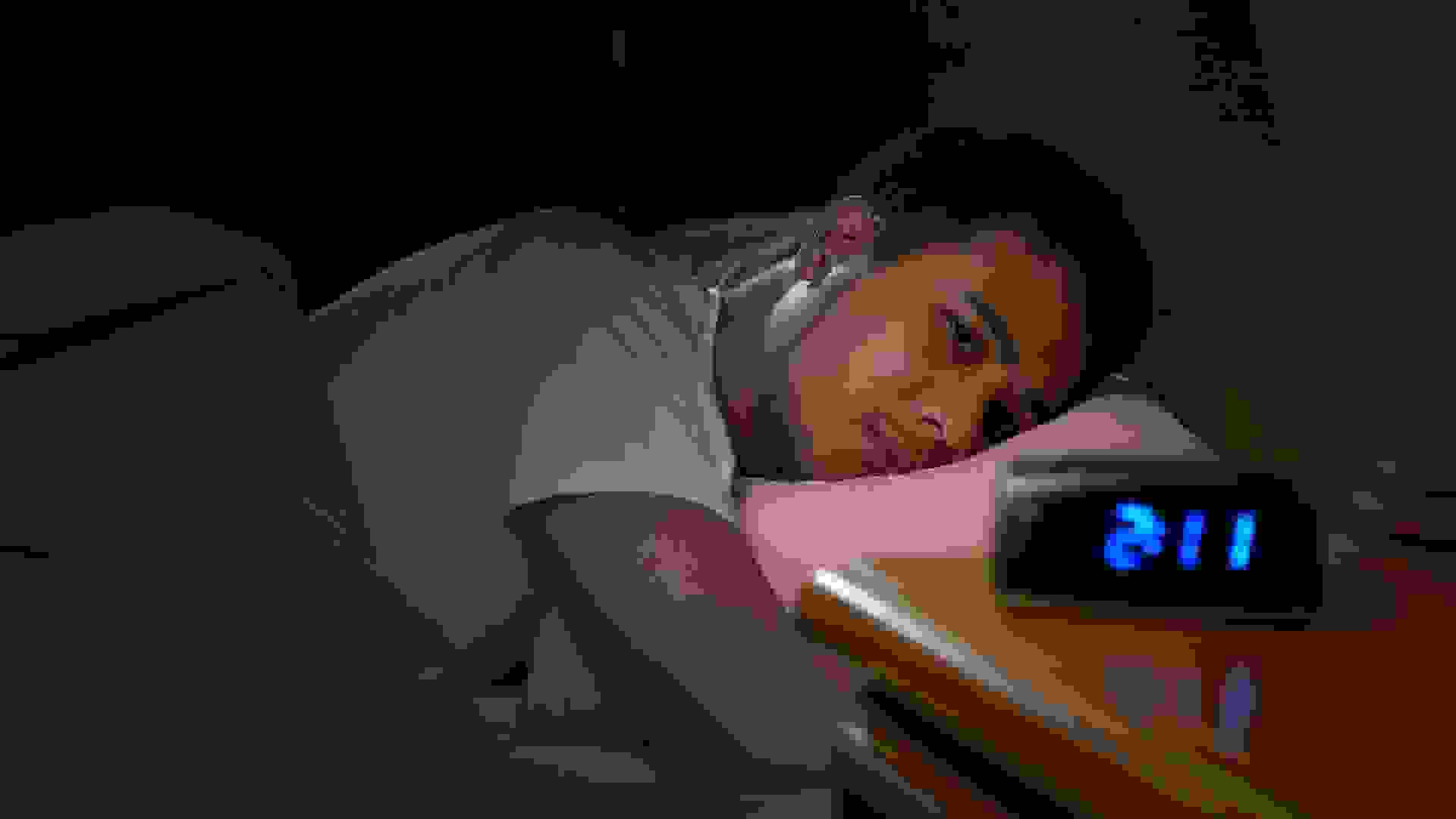 No longer deemed optional or desirable in many workplaces, an employer's commitment to mental health initiatives has become a workforce essential — and, apparently, in the best interests of every…
READ MORE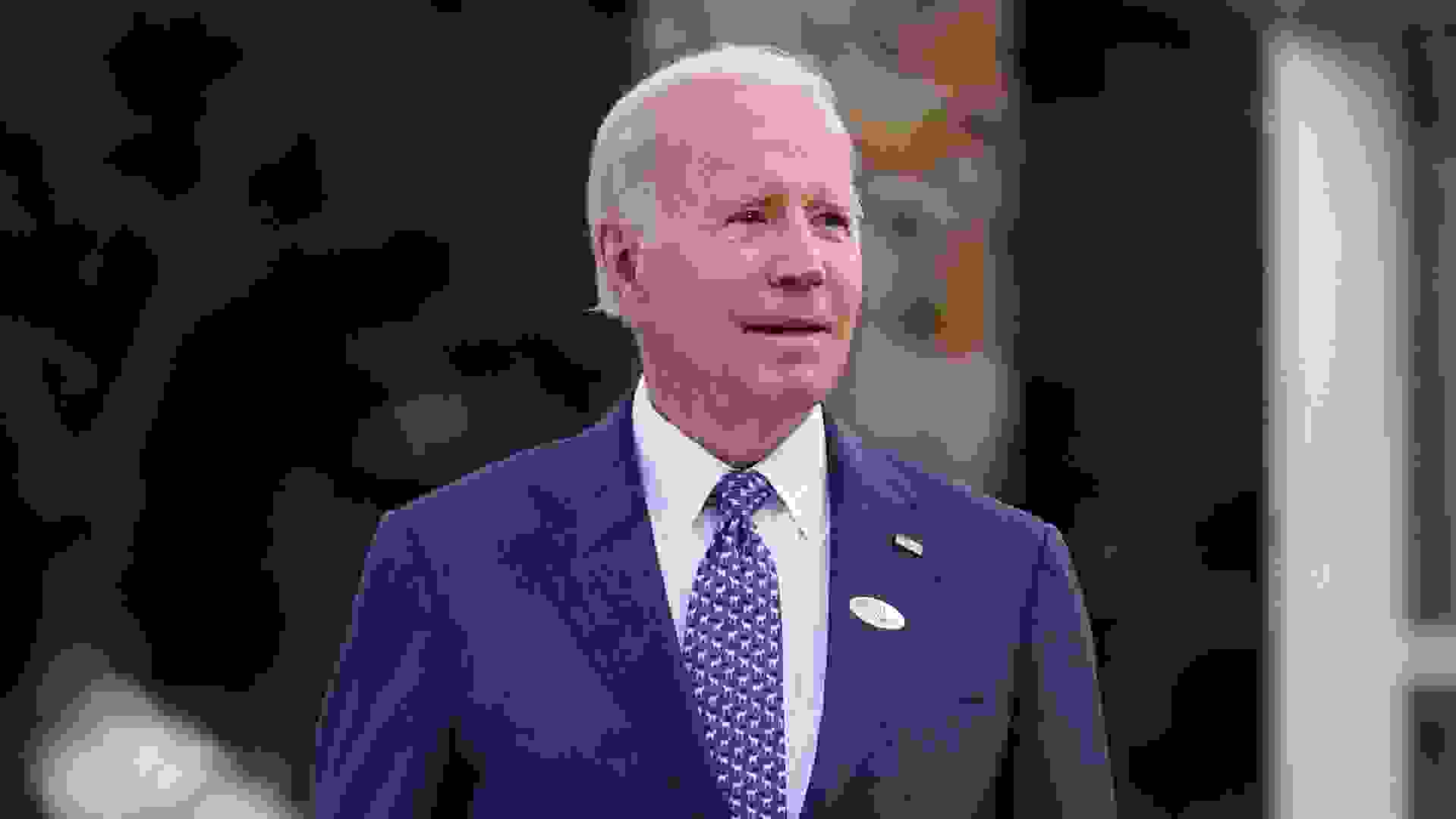 Since President Joe Biden announced his plans to cancel up to $20,000 in student loan debt for qualifying Americans last month, people have been wondering: When can I apply? See: 5 'Shark Tank' Fails…
READ MORE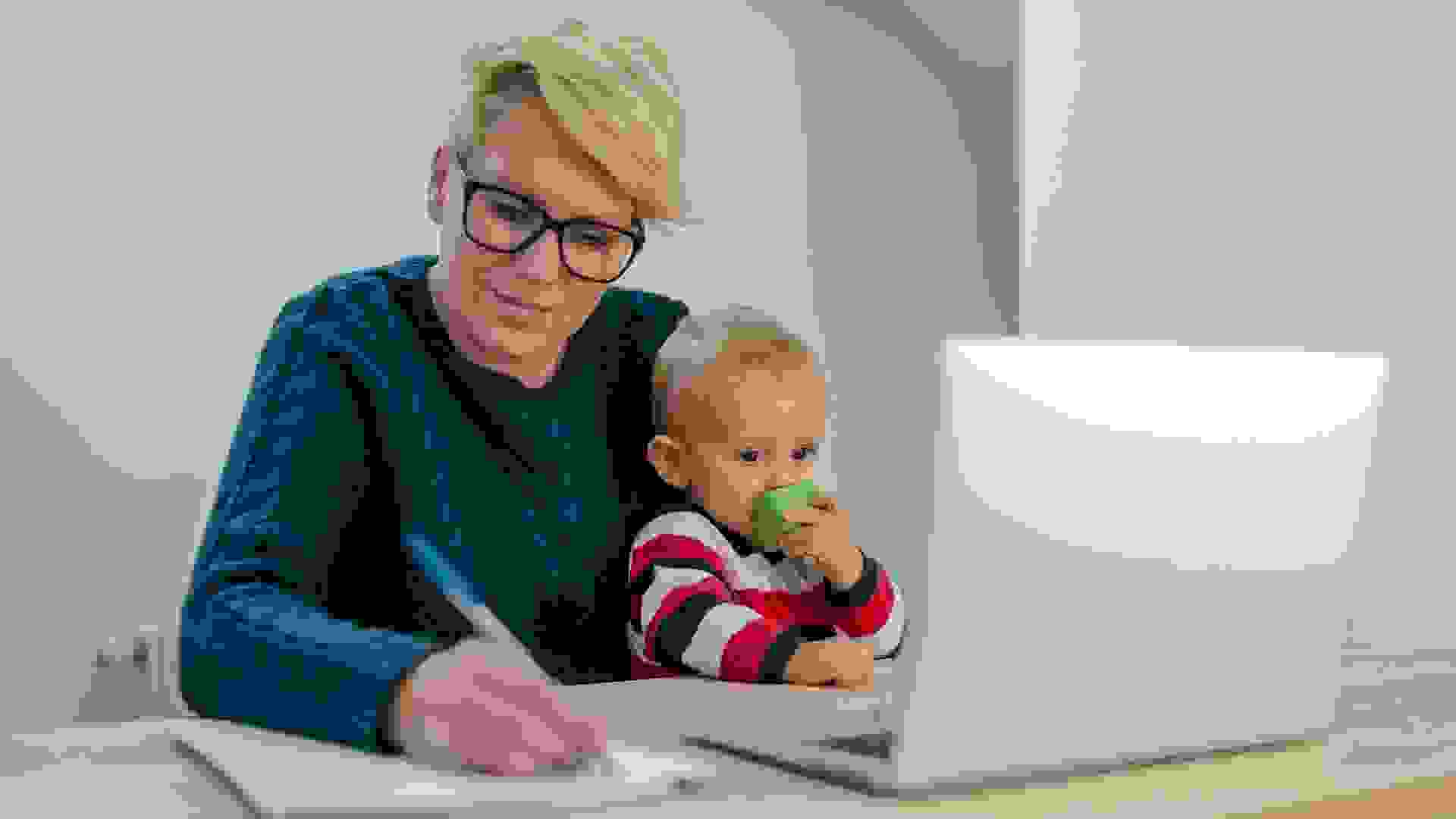 Among the many government stimulus programs launched to help Americans weather the COVID-19 pandemic, one of the most effective was an expanded Child Tax Credit (CTC) that provided families with…
READ MORE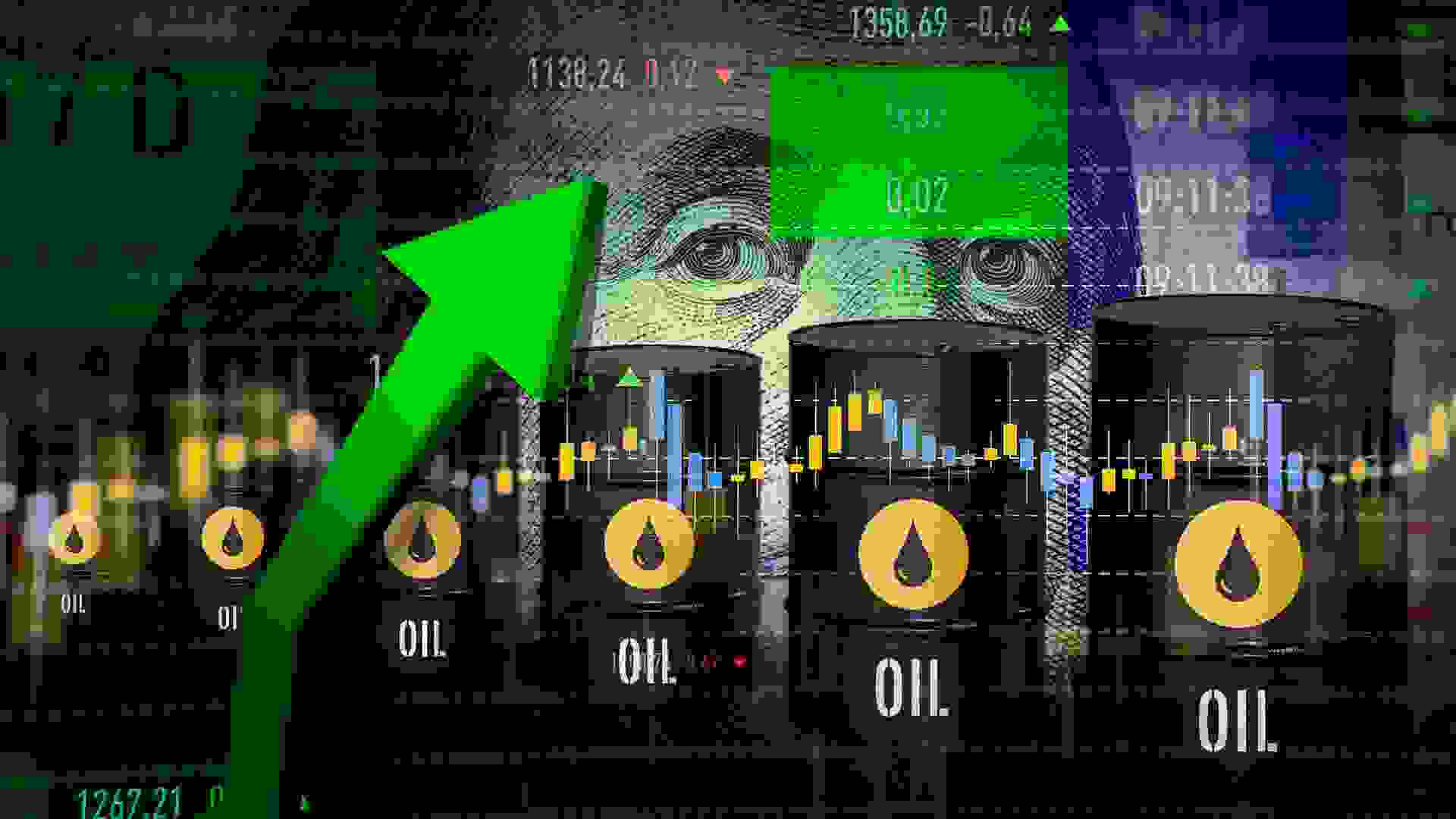 On Oct. 5, the Organization of the Petroleum Exporting Countries (OPEC) and its oil-producing allies that comprise OPEC+ announced they would be cutting oil production by two million barrels a day…
READ MORE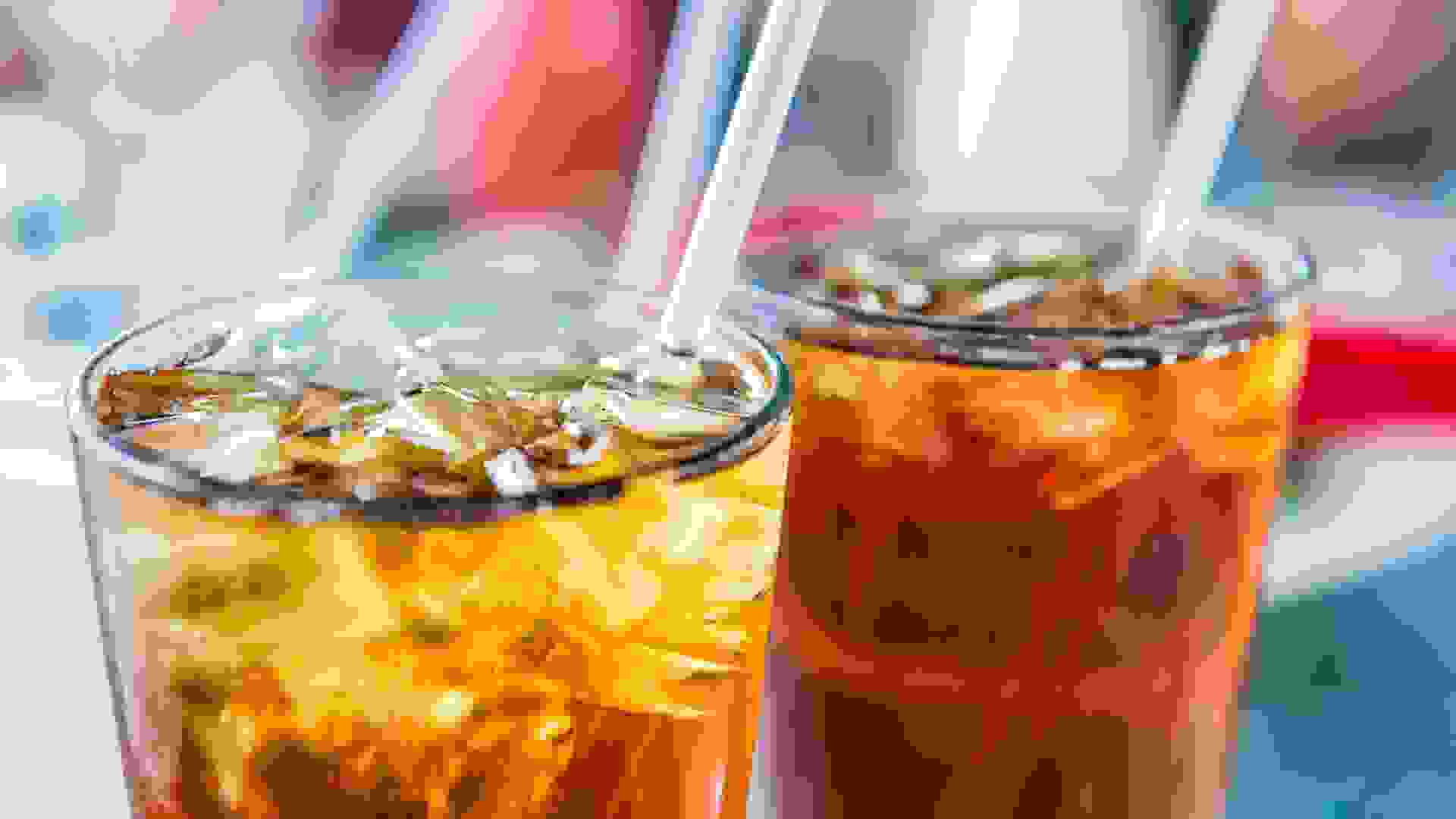 SNAP, which is funded by the U.S. Department of Agriculture and administered at the state level, provides food assistance to low- and no-income households across. The U.S. SNAP benefits can only be…
READ MORE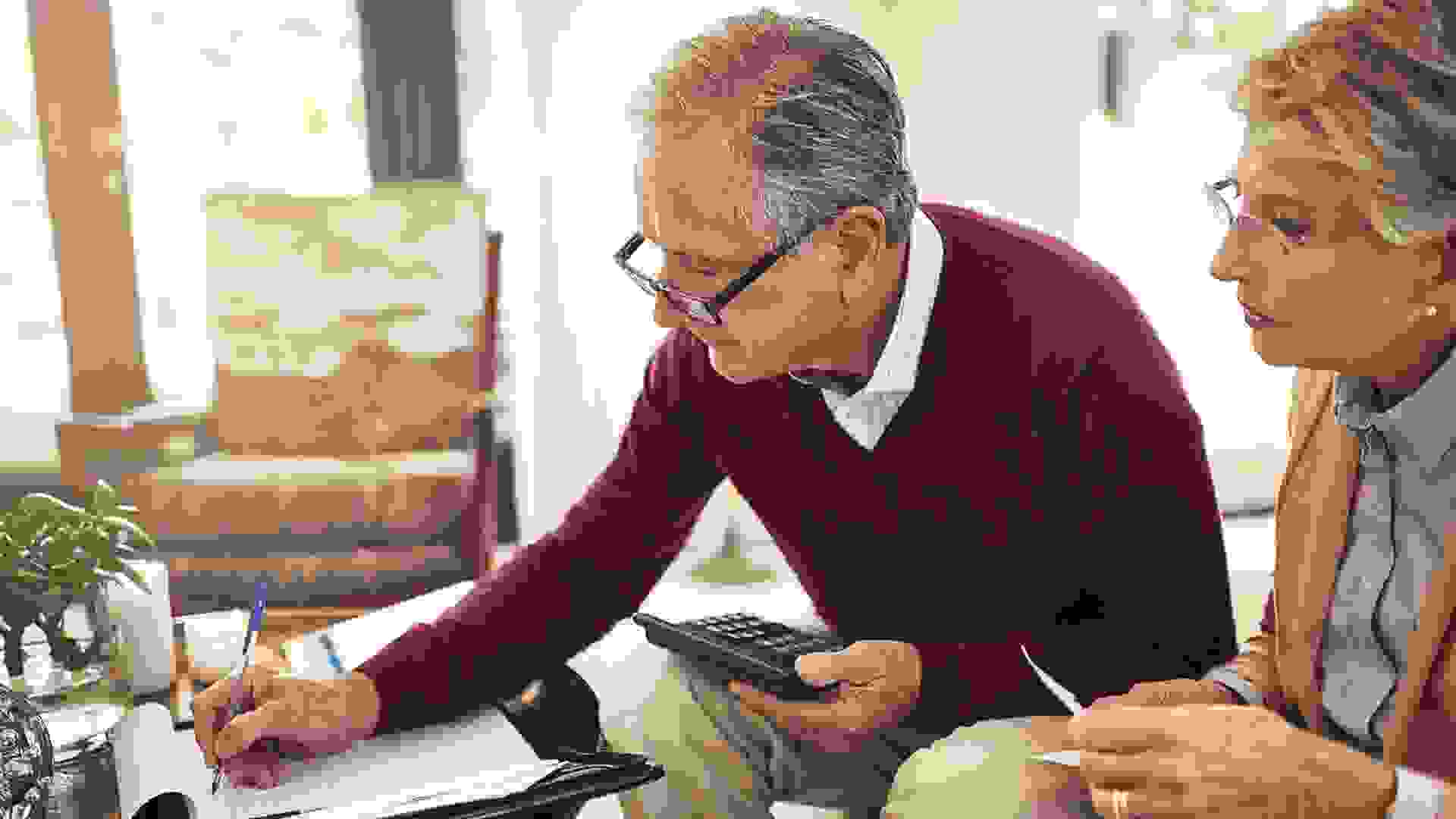 The American Rescue Plan provided an additional $37 million to boost a program for elderly citizens who might need extra help with groceries and food each month. See: SNAP Benefits Available in Your…
READ MORE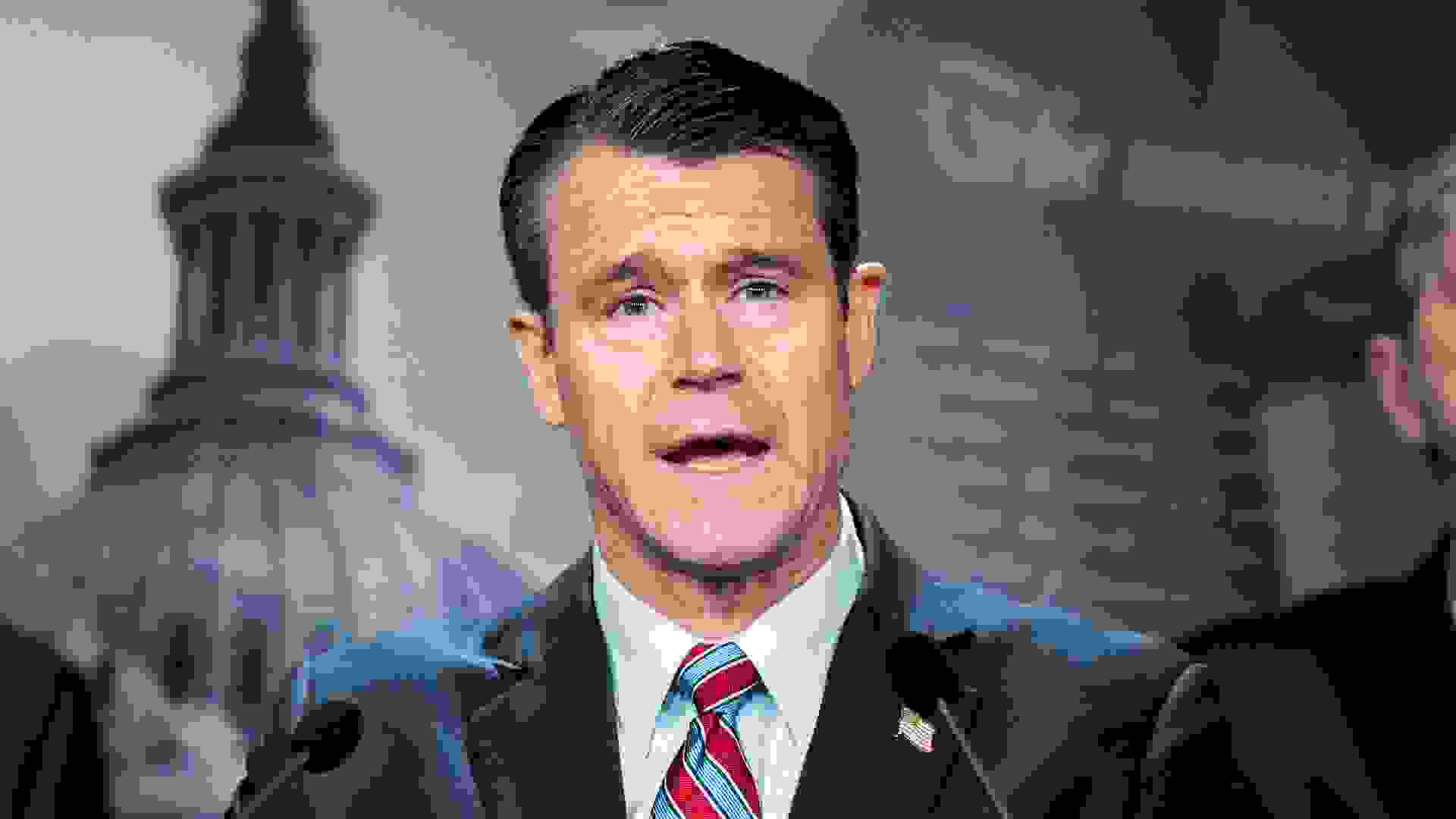 Sen. Todd Young (50) is an American lawyer, military officer, businessperson and politician who has served as a senator representing Indiana for five years. Young, a Republican, has a reputation for…
READ MORE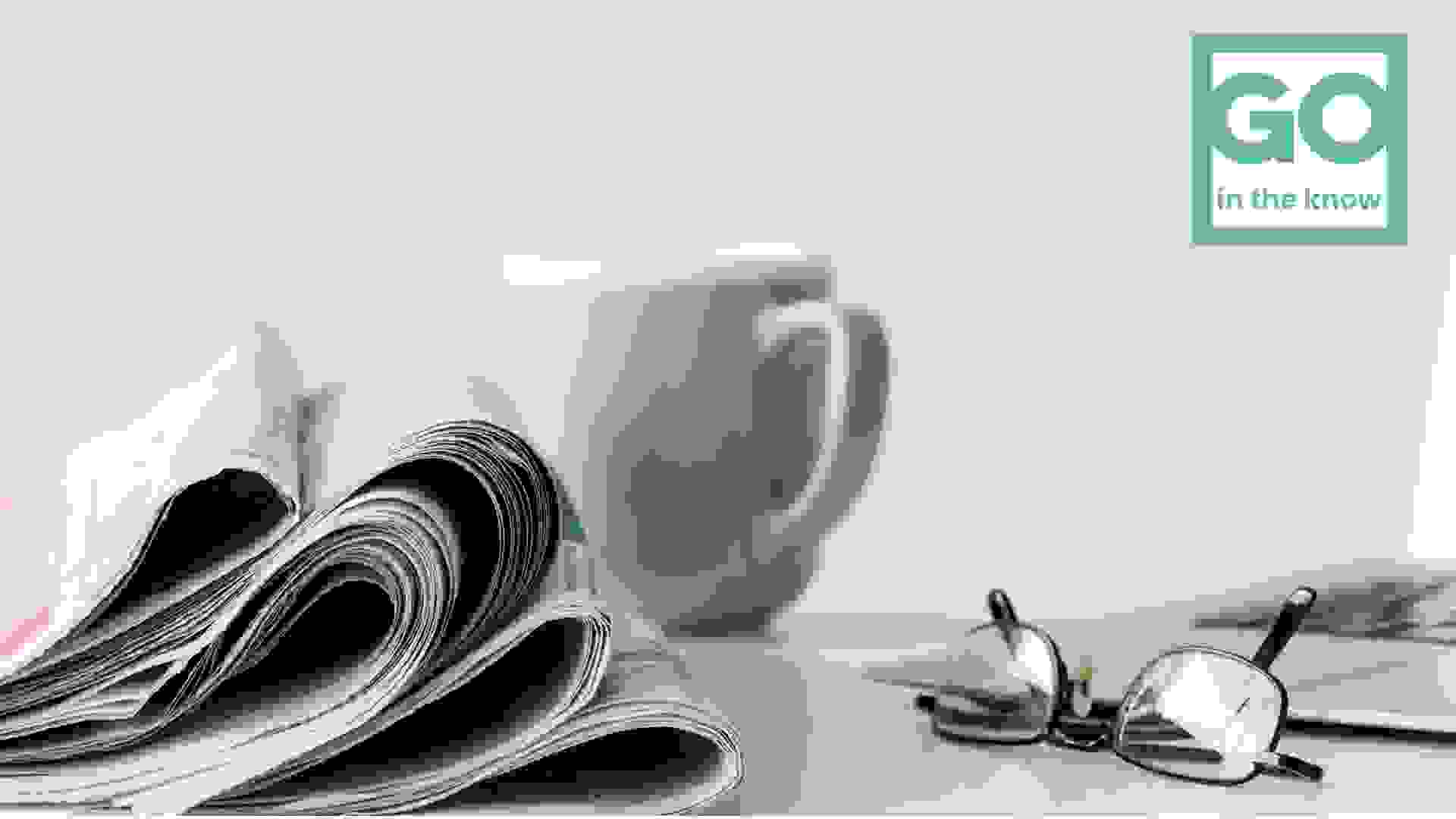 It's World Smile Day, so put on a happy Friday face and check out today's top financial stories. The Big Lead: Medicare 2023 — This Is How Much Each Plan Will Cost You Medicare recipients will get a…
READ MORE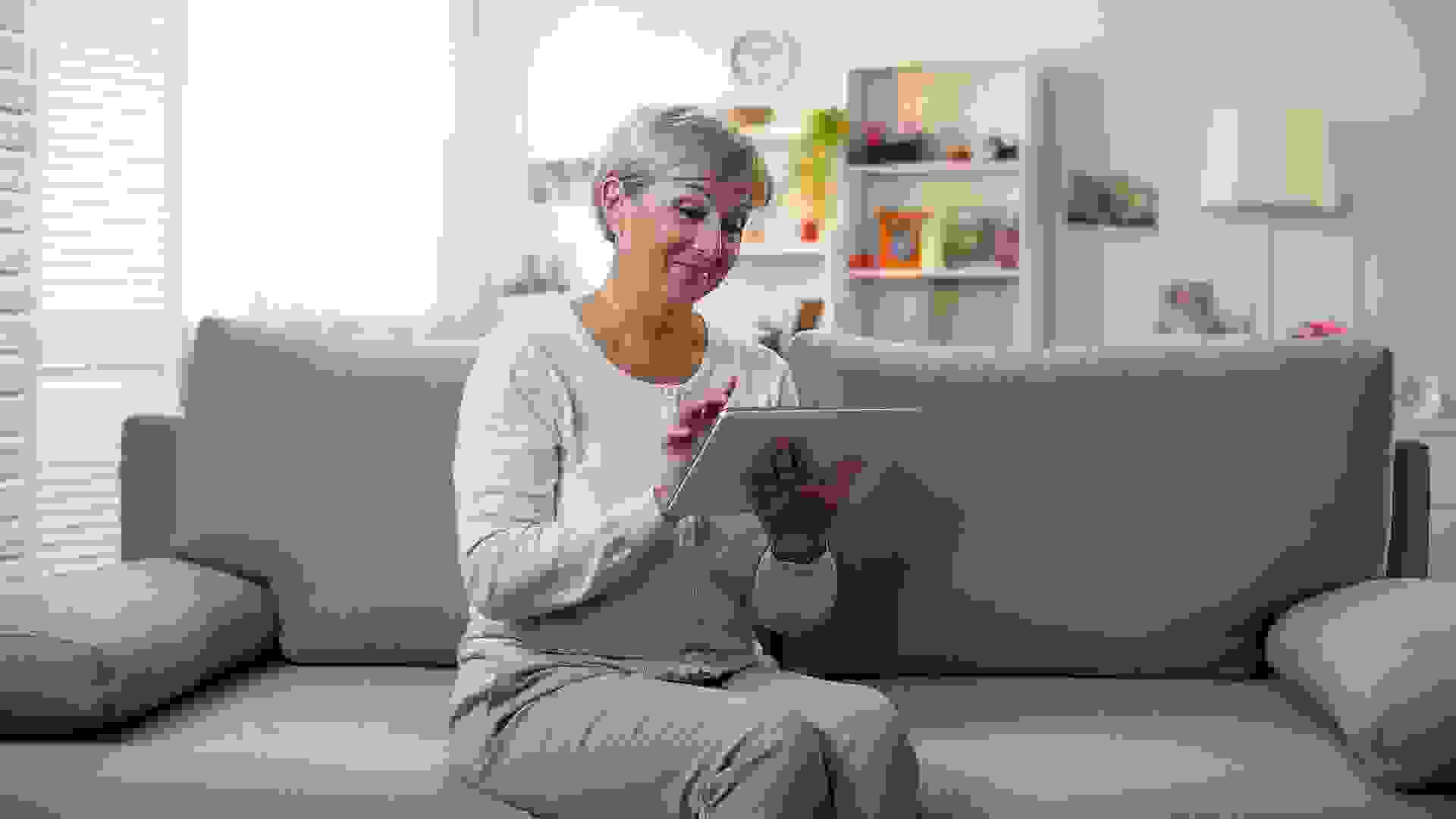 The Social Security payment schedule for October 2022 will be business as usual for most people, though recipients who qualify for Supplemental Security Income (SSI) won't be getting a payment due to…
READ MORE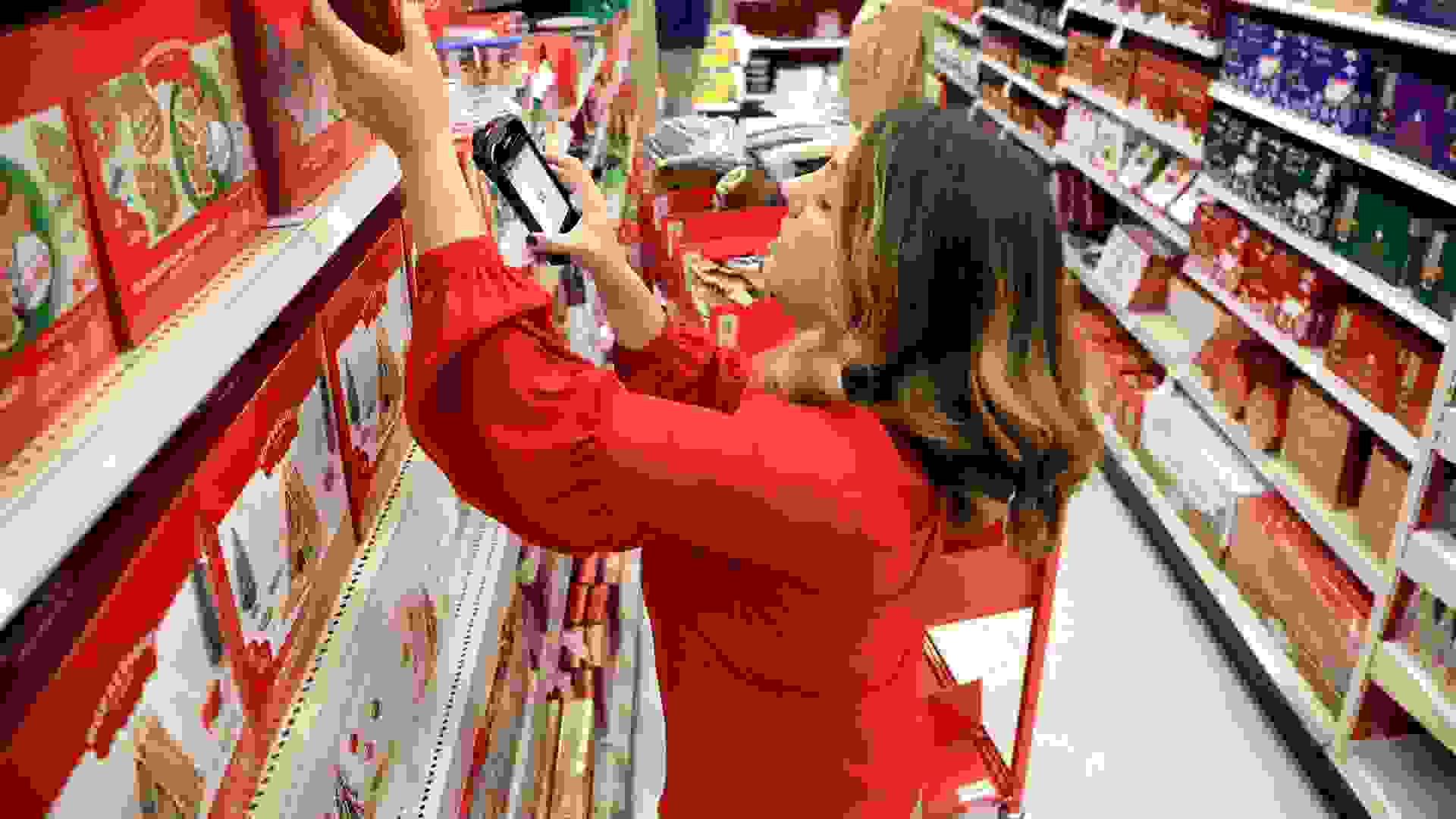 With 79 days to go until Christmas, stores of all sizes are ramping up for the holidays by announcing their seasonal employee hiring plans. See: 11 Grocery Items To Buy at Dollar TreeFind: 22 Side…
READ MORE
The Oracle of Omaha-backed Chinese electric vehicle (EV) company BYD reportedly surpassed rival Tesla's deliveries for the first half of 2022. See: How Many Hours Can You Work and Still Collect Social…
READ MORE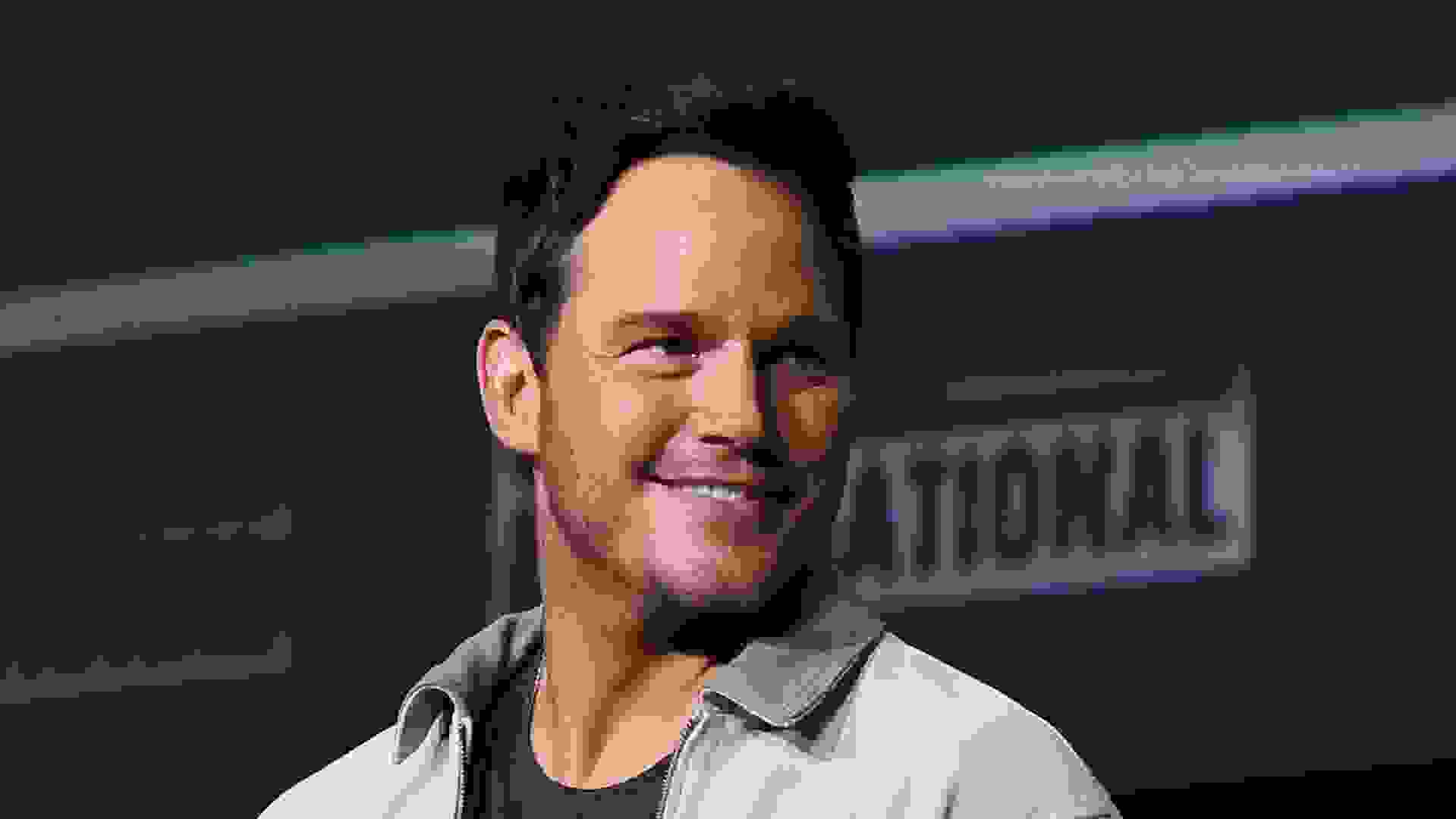 Chris Pratt is an American movie star known for playing affable characters on TV and in film. Pratt's most recent film, "The Super Mario Bros. Movie" had fans in an uproar over his being chosen…
READ MORE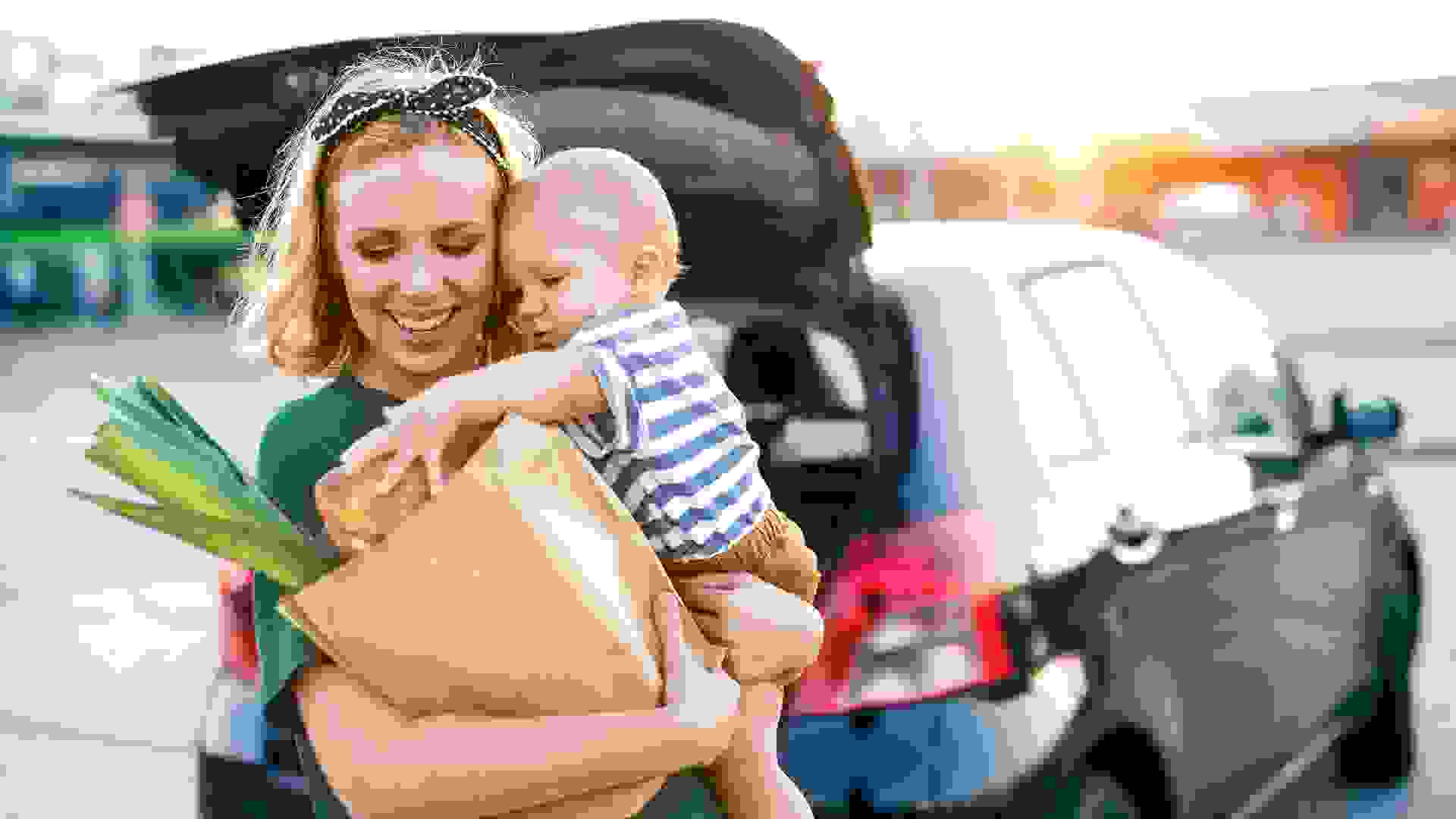 The Supplemental Nutrition Assistance Program (SNAP) and the Special Supplemental Nutrition Program for Women, Infants and Children (WIC) are both federally-funded health and nutrition programs. Both…
READ MORE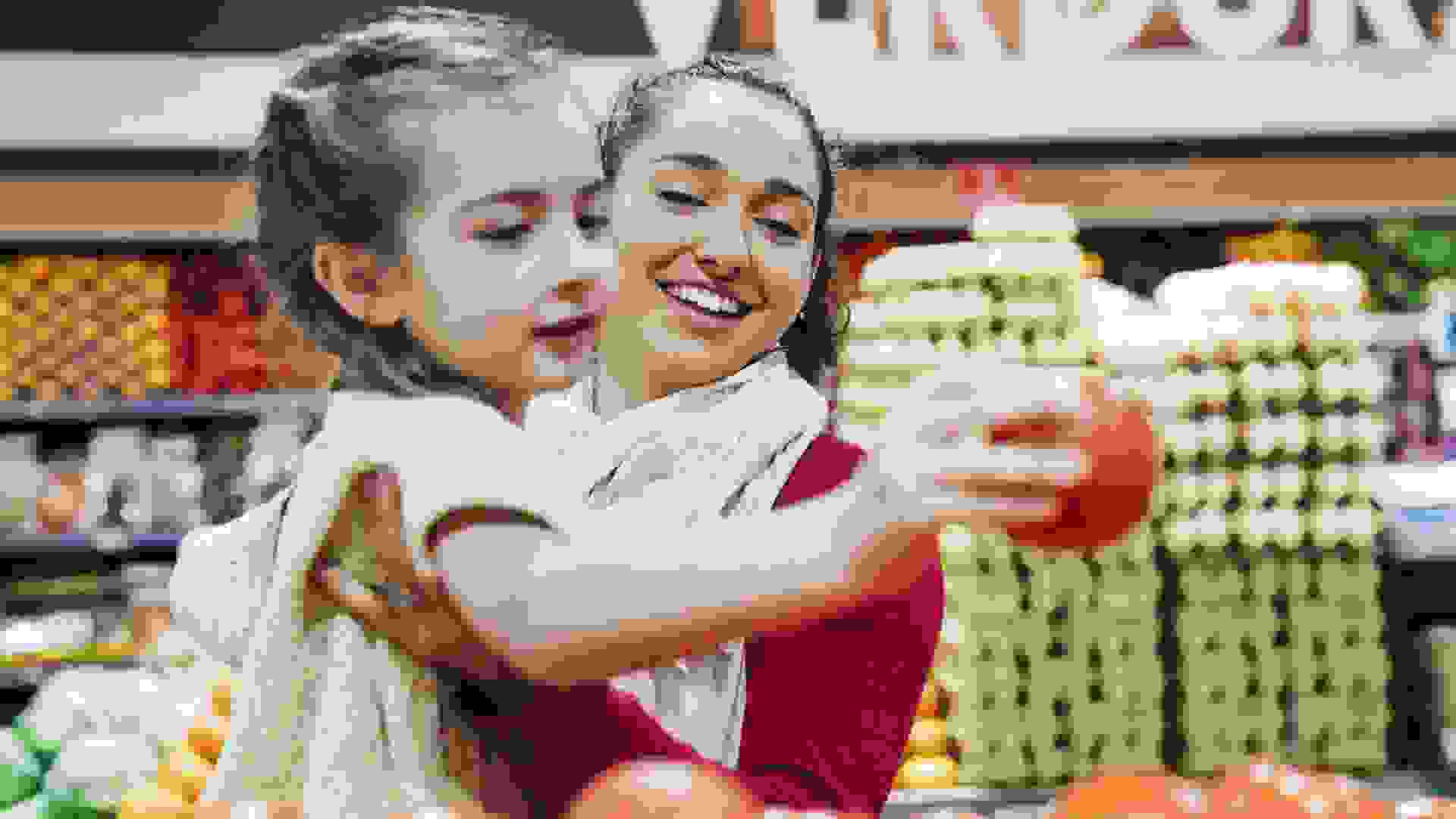 The West Virginia Supplemental Nutrition Assistance Program (SNAP) distributes monthly benefits to eligible low-income families and individuals through the Mountain State Card. The Mountain State Card…
READ MORE
A move by Connecticut Gov. Ned Lamont to expand the state's Supplemental Nutrition Assistance Program (SNAP) will result in an additional 44,000 residents becoming eligible for help paying their food…
READ MORE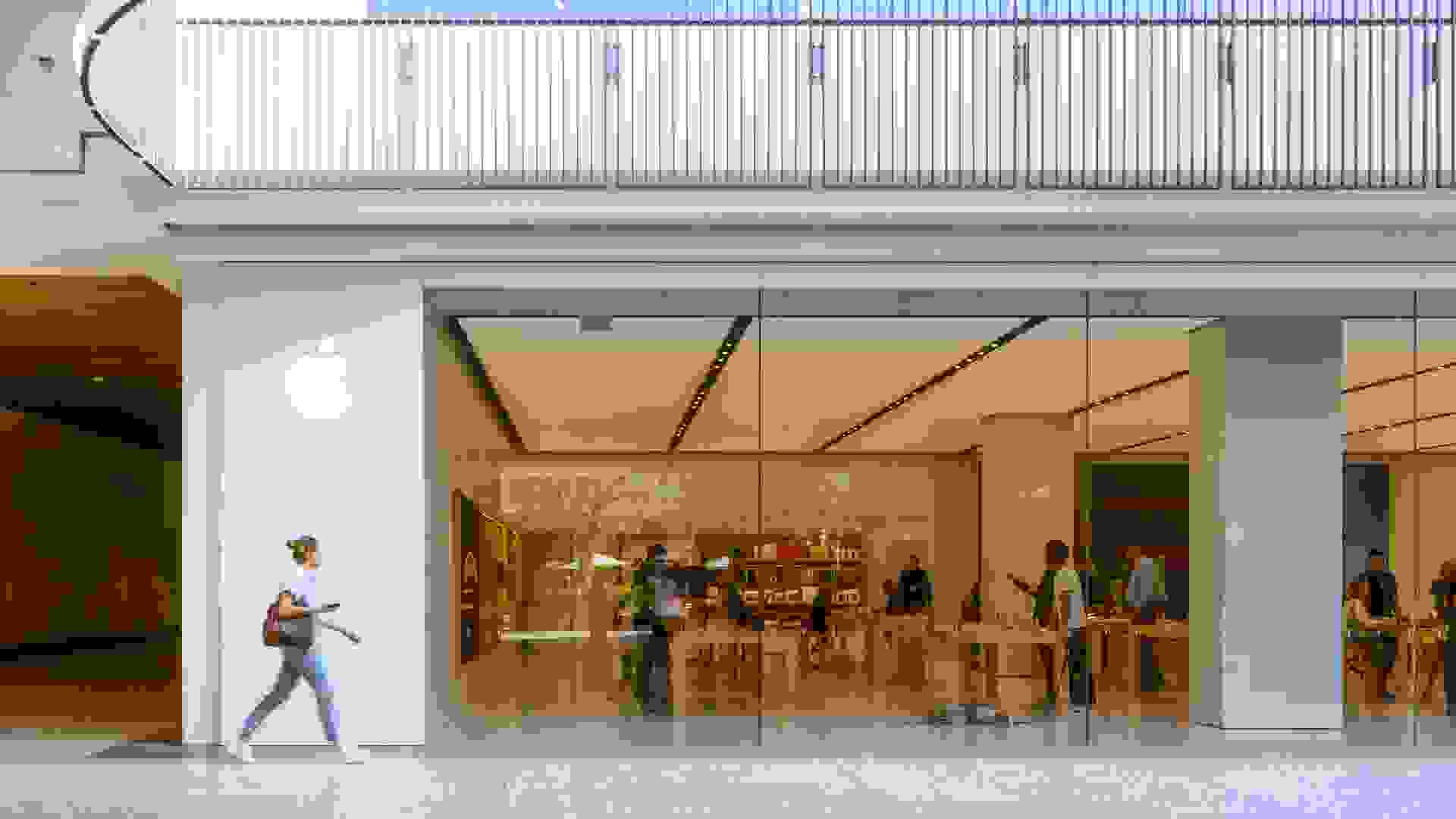 If you're looking to cash in on some holiday deals at Apple, be sure to do it before Christmas Day. Some major retailers keep their doors open during the holidays, but Apple isn't one of them. Apple…
READ MORE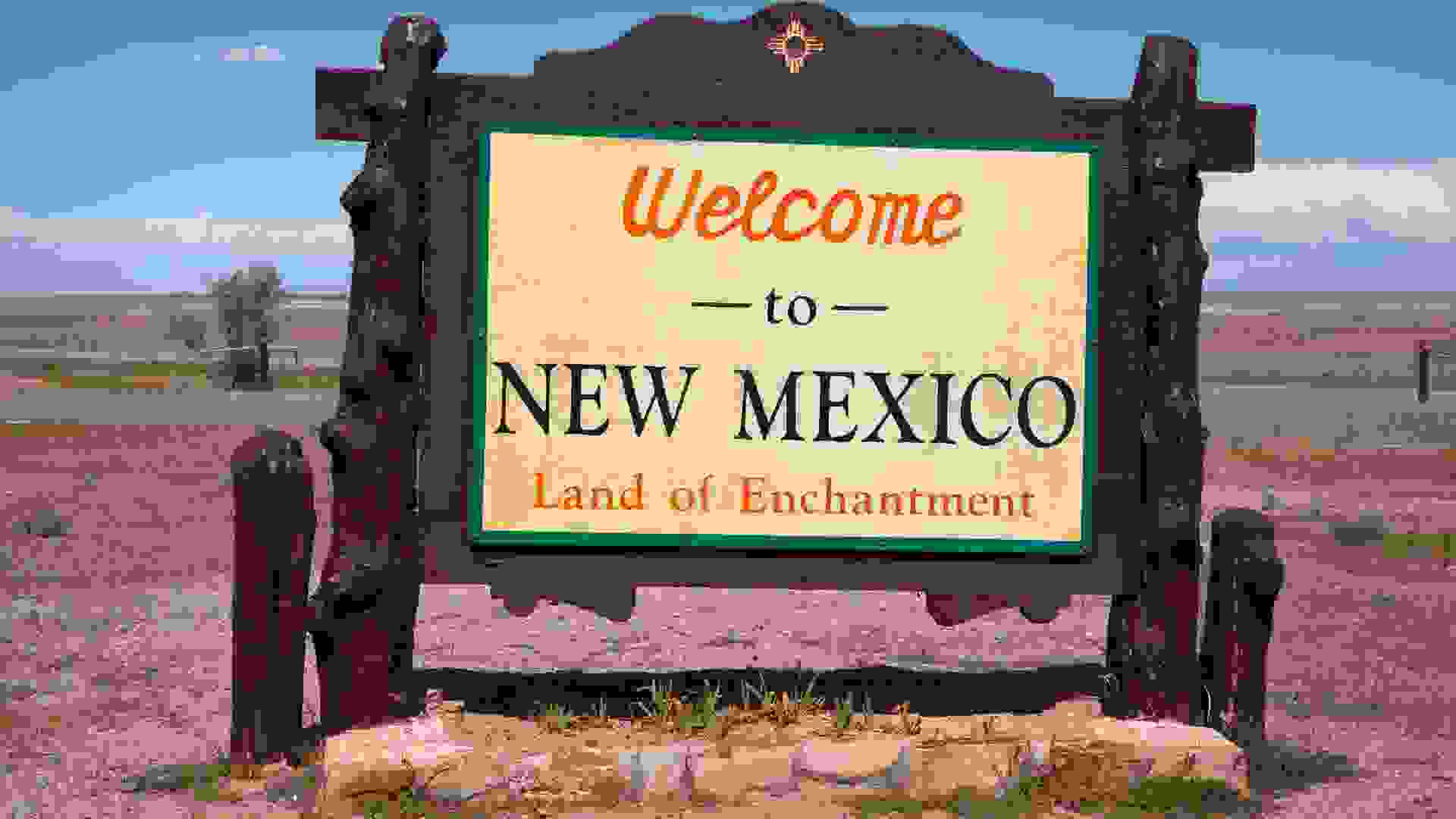 New Mexico is issuing a fourth stimulus check worth at least $400 to qualified low-income households, but applications to receive this relief payment must be submitted no later than 5 p.m. MDT today…
READ MORE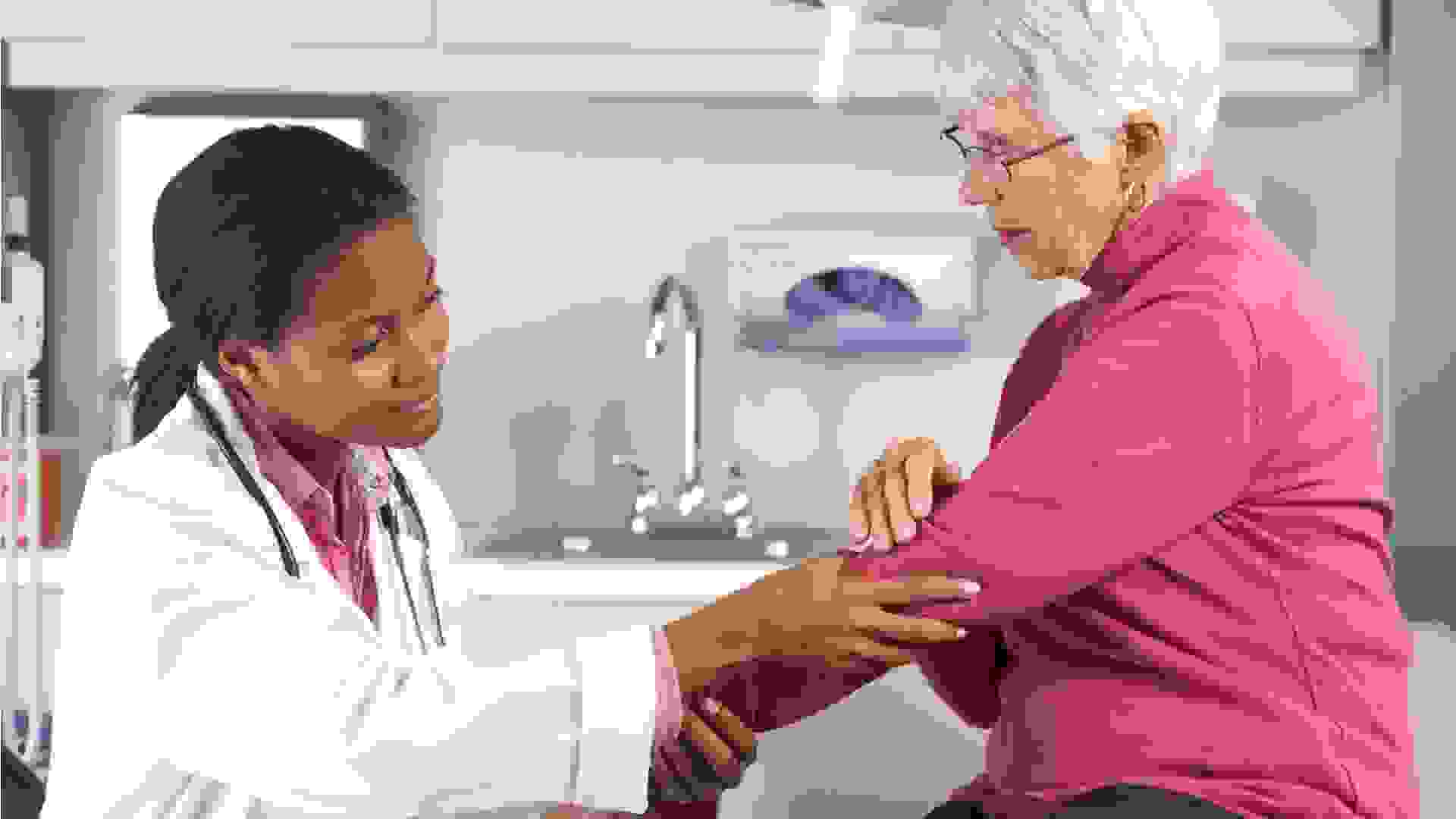 Medicare recipients will get a financial boost in 2023 after the Centers for Medicare and Medicaid Services announced lower premiums across several plans. Social Security: Women Get $354 Per Month…
READ MORE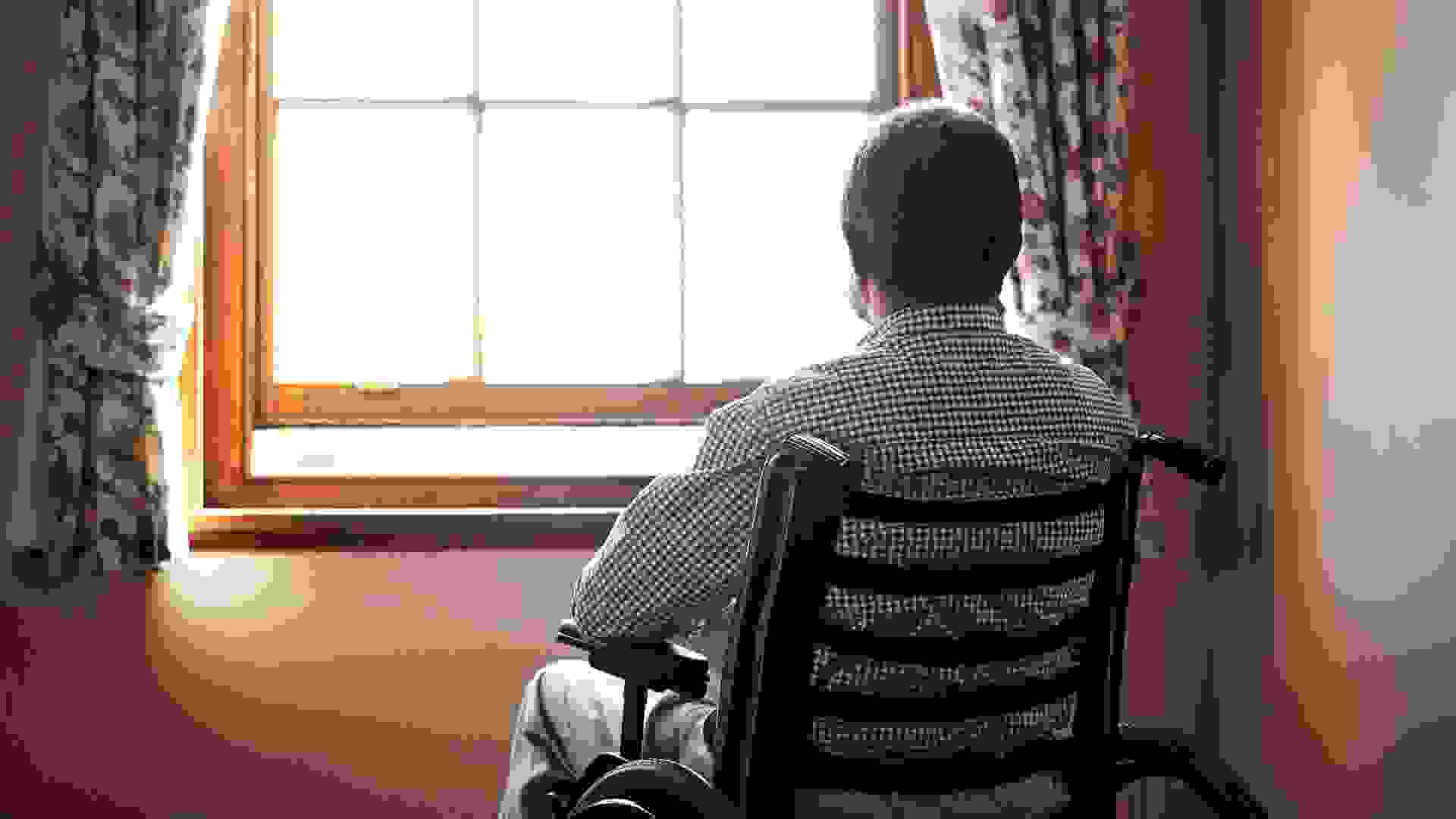 Americans who worked long enough to have paid into the Social Security system can get Social Security Disability Insurance benefits if they become disabled to the point that they can no longer work….
READ MORE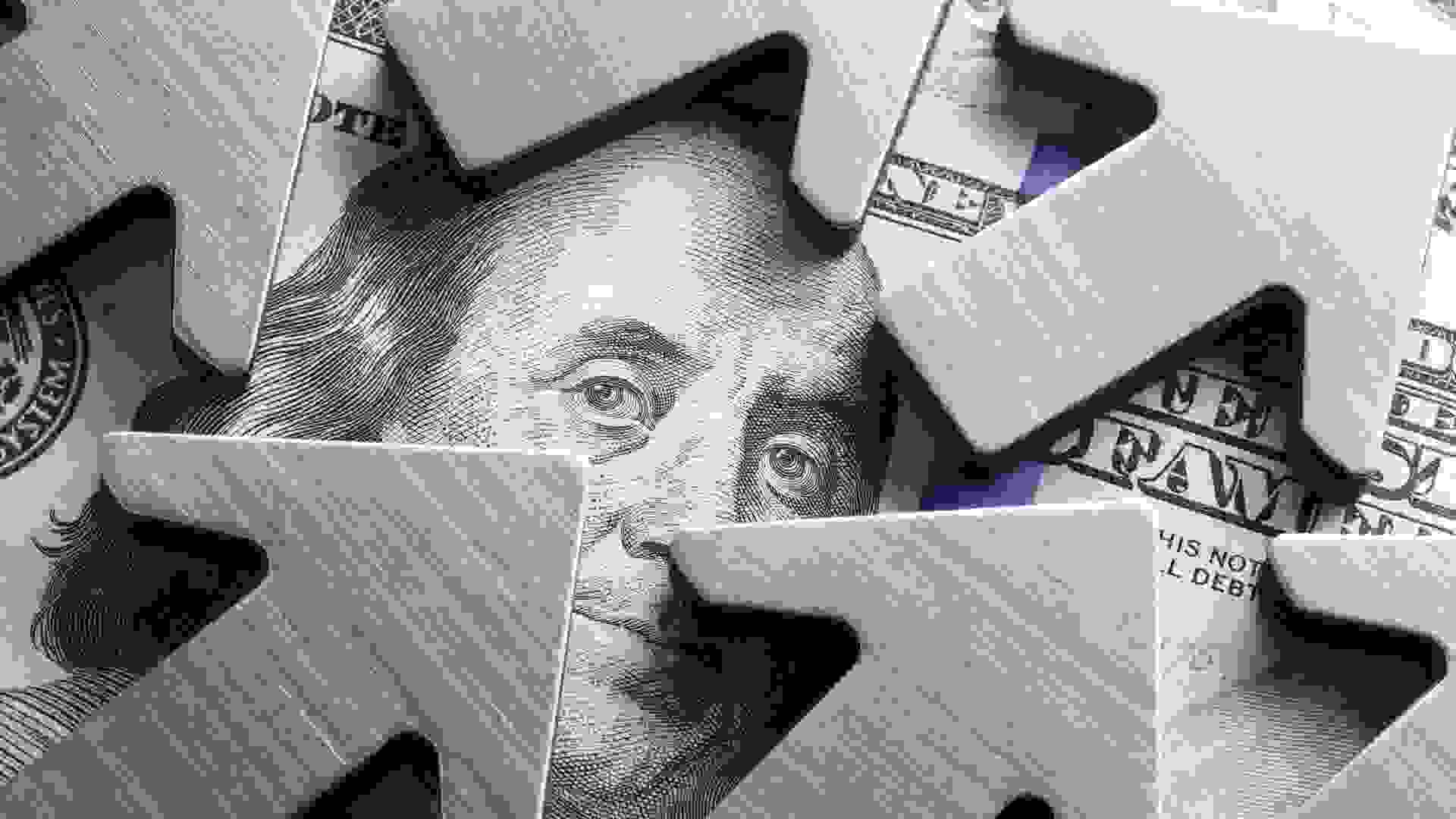 The Federal Reserve voted to raise the benchmark interest rate by 0.75 percentage points in June, but some say this isn't the right solution to fight off record inflation rates. According to one…
READ MORE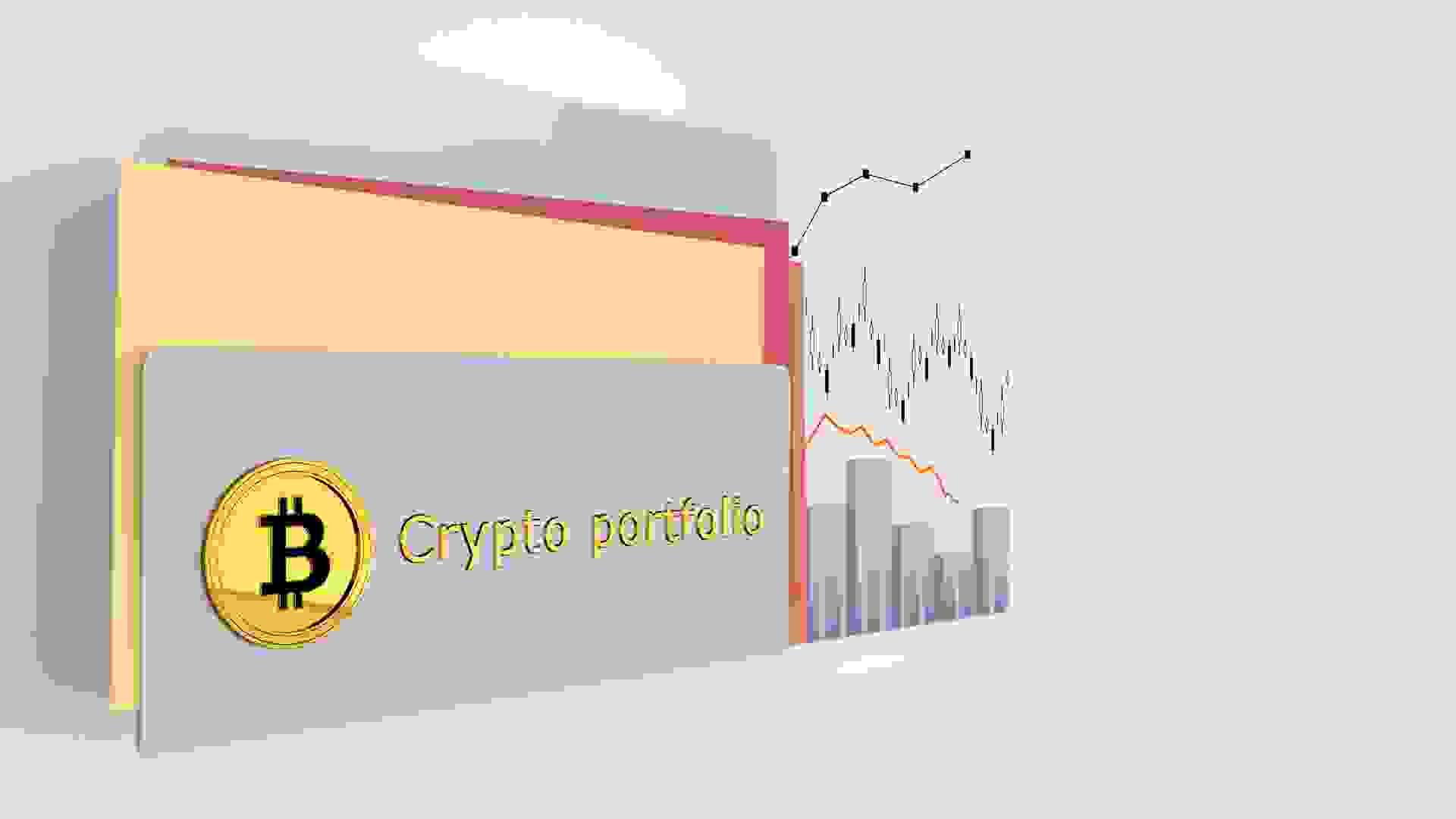 SushiSwap is a decentralized finance platform on the Ethereum blockchain. How does it work, and is it worth investing in? Read on to learn more.
READ MORE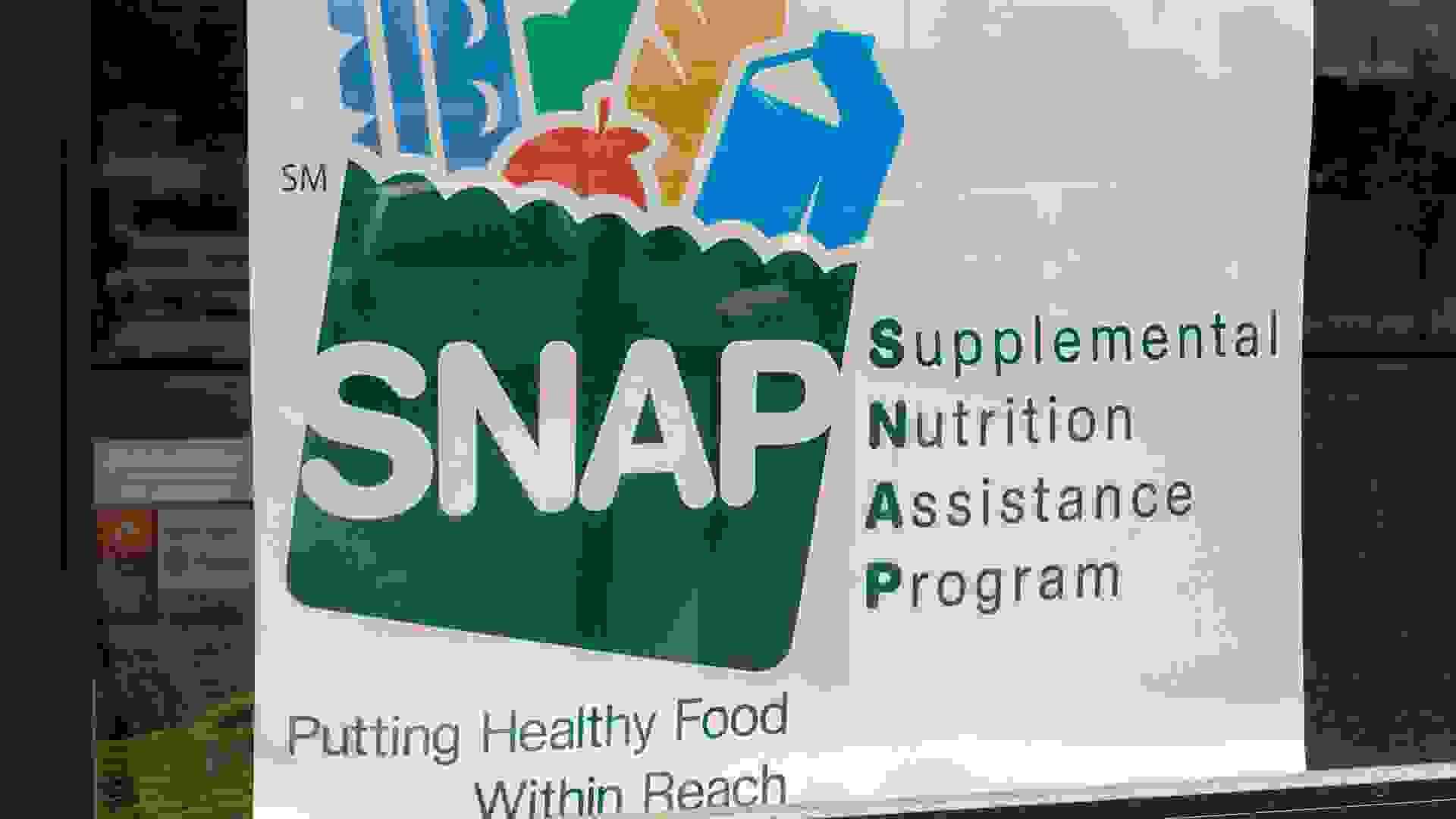 The Supplemental Nutrition Assistance Program (SNAP), formerly known as food stamps, is a federal program managed by the U.S. Department of Agriculture's Food and Nutrition Service. SNAP is the…
READ MORE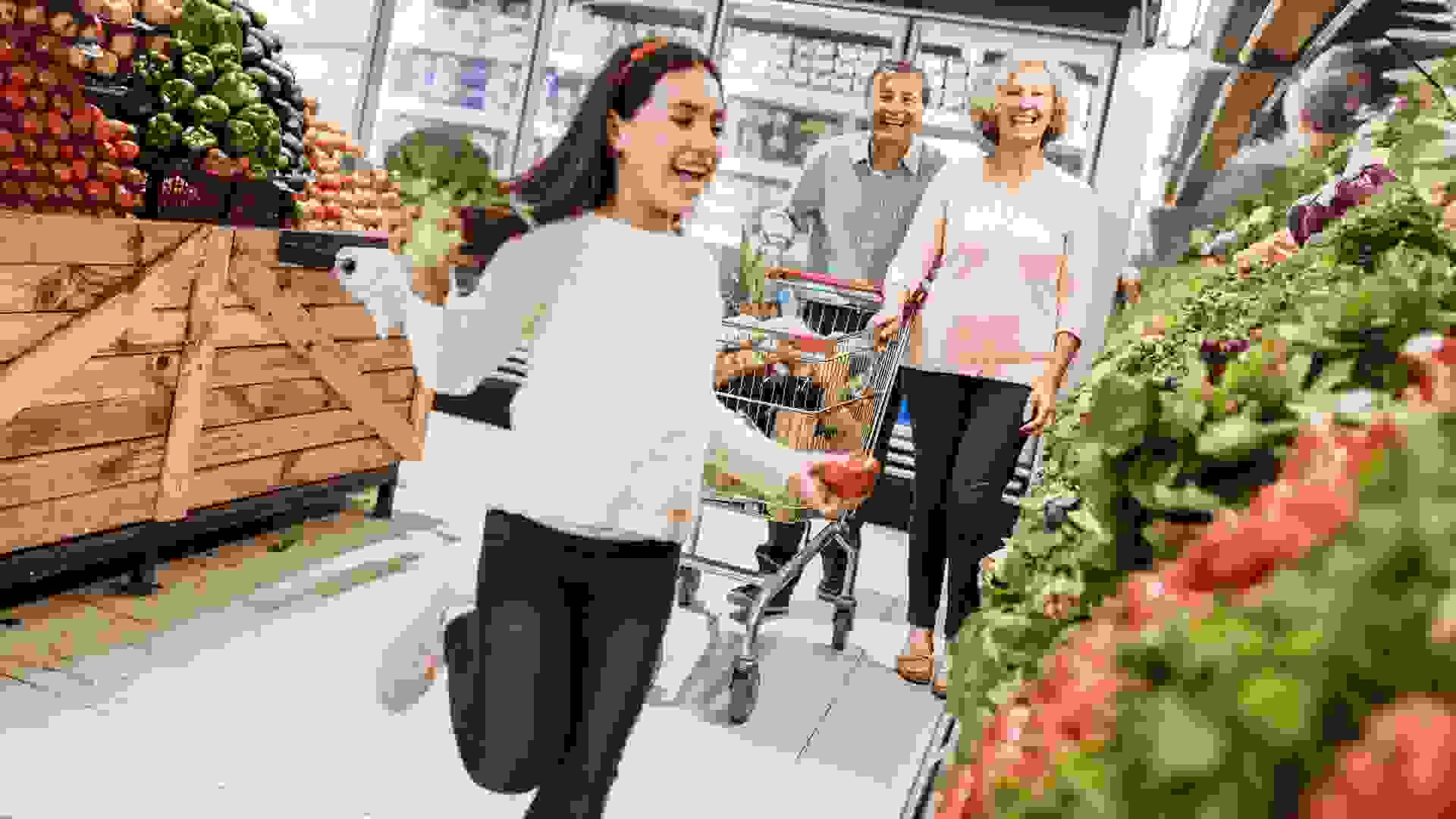 Low-income Ohio households can apply for Supplemental Nutrition Assistance Program benefits if they meet state and federal criteria. SNAP benefits are deposited monthly via the Ohio Direction card,…
READ MORE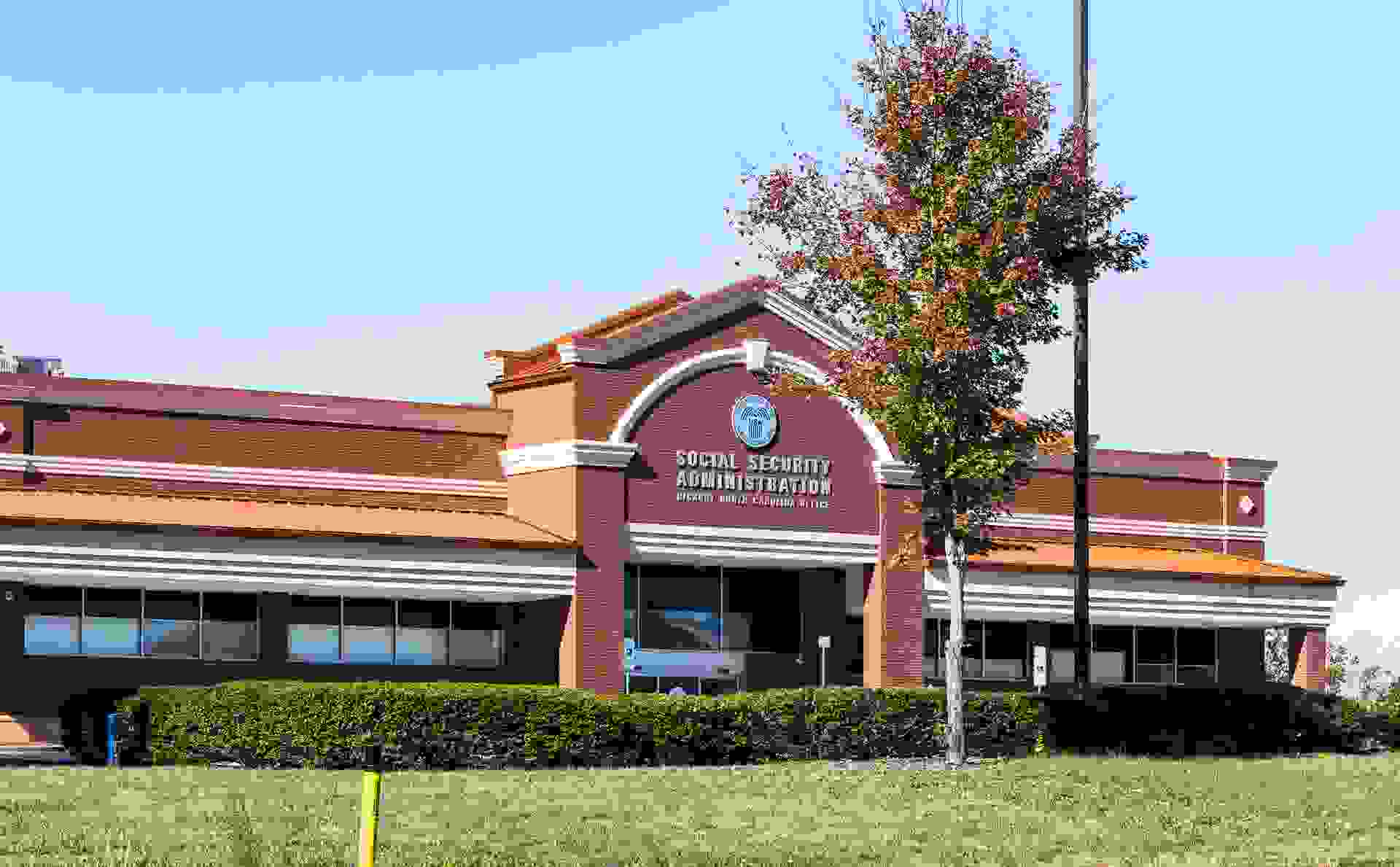 With Columbus Day coming up on Monday, Oct. 10, many Americans will need to take care of banking or government business ahead of time to avoid the unpleasant surprise of finding out that offices are…
READ MORE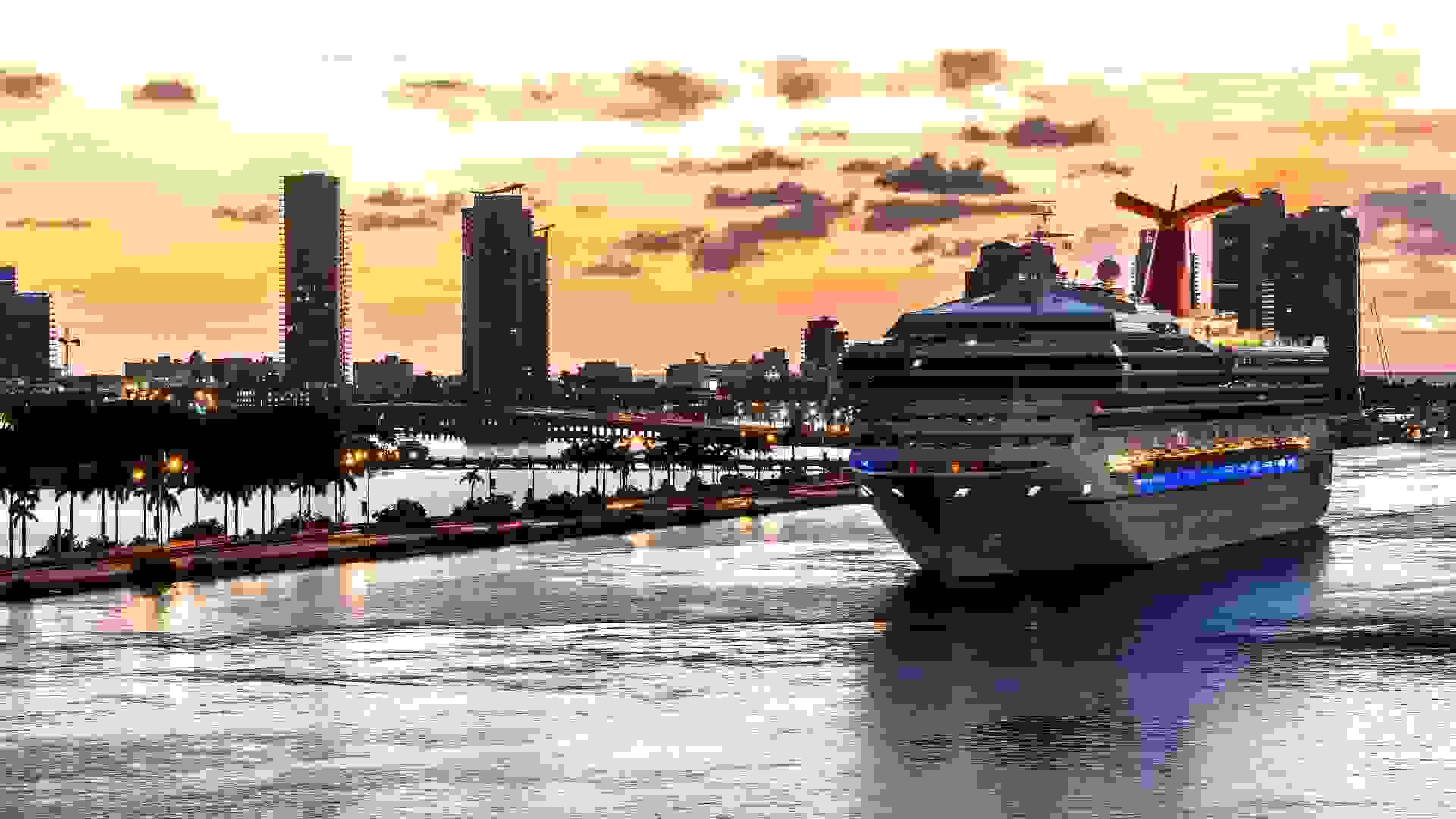 Looking for a cheap getaway this fall? Some cruise lines offer rates as low as $26 per day to fill ships over the coming months. Learn: Considering a Cruise Ship Retirement? Here's What You Need To…
READ MORE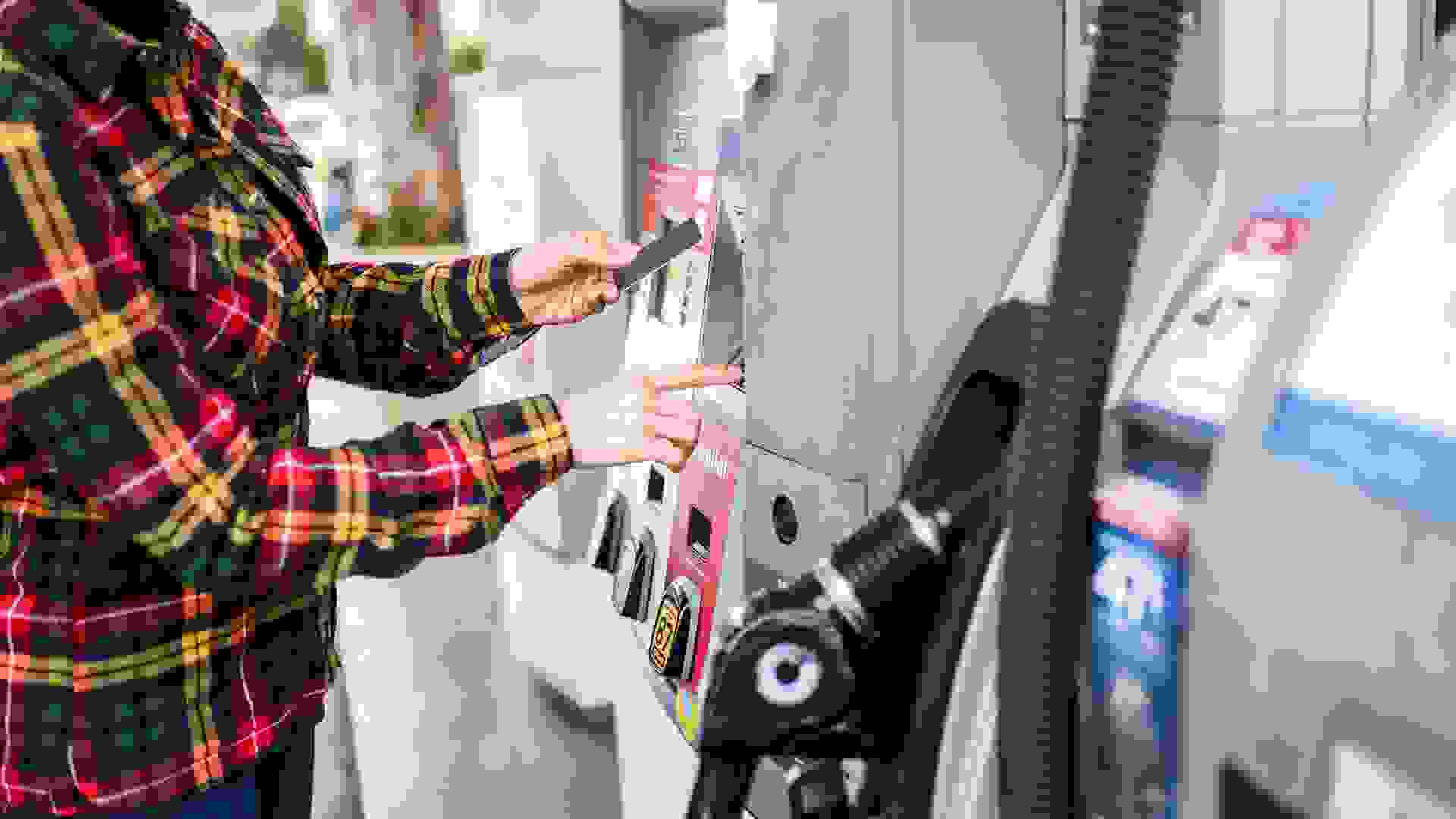 Drivers in California already pay the highest gas prices in the country by a wide margin, and now some sections of the state are seeing record highs – including more than $8 a gallon in certain…
READ MORE
A number of individual U.S. states have taken it upon themselves to provide some household budget relief to residents still struggling with the enduring high costs of goods and gas due to inflation….
READ MORE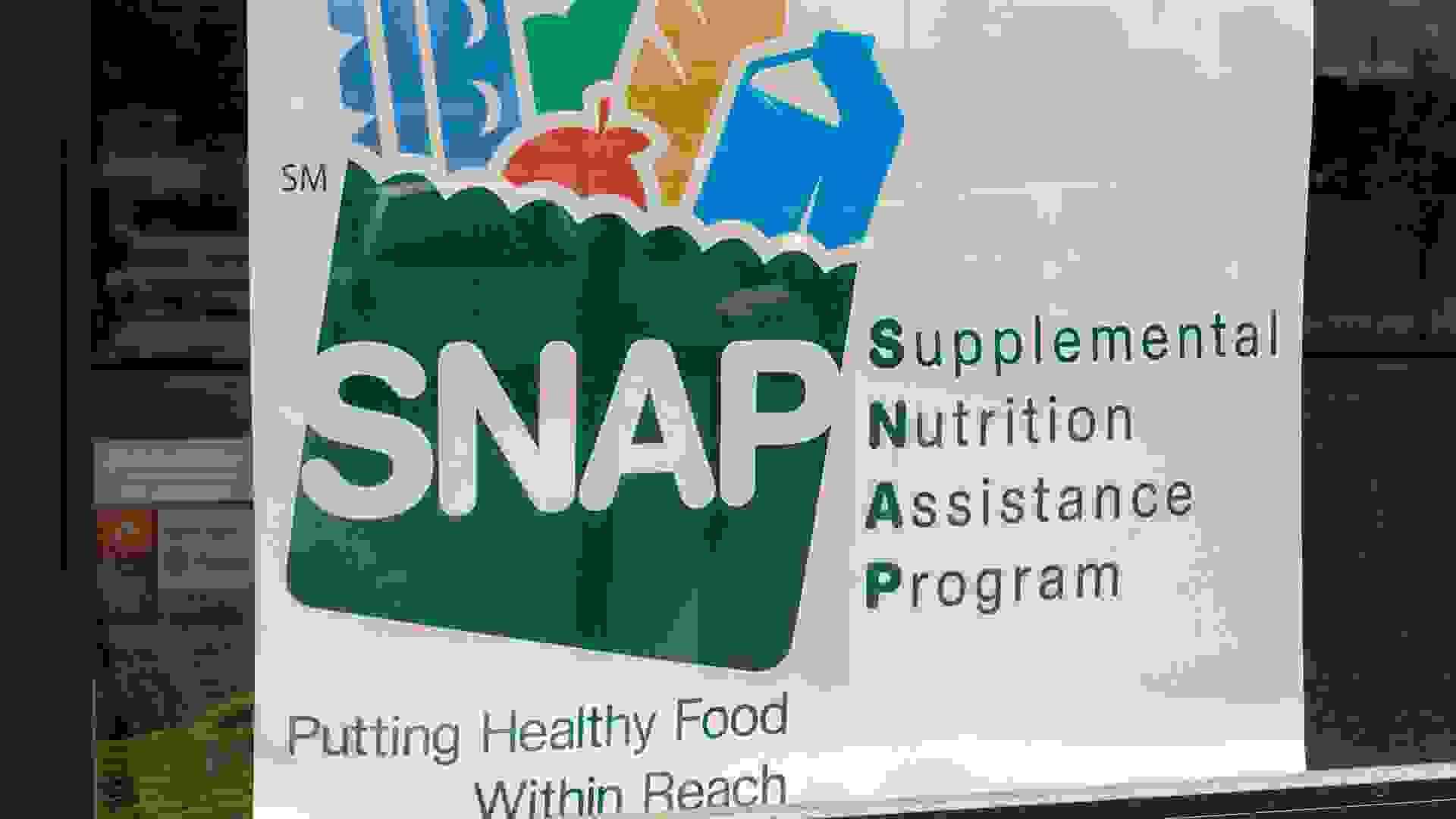 Walmart accepts EBT card purchases at all locations that sell food and grocery items. Your EBT card can be used the same way you would use your debit card, and EBT cardholders in 48 states can also…
READ MORE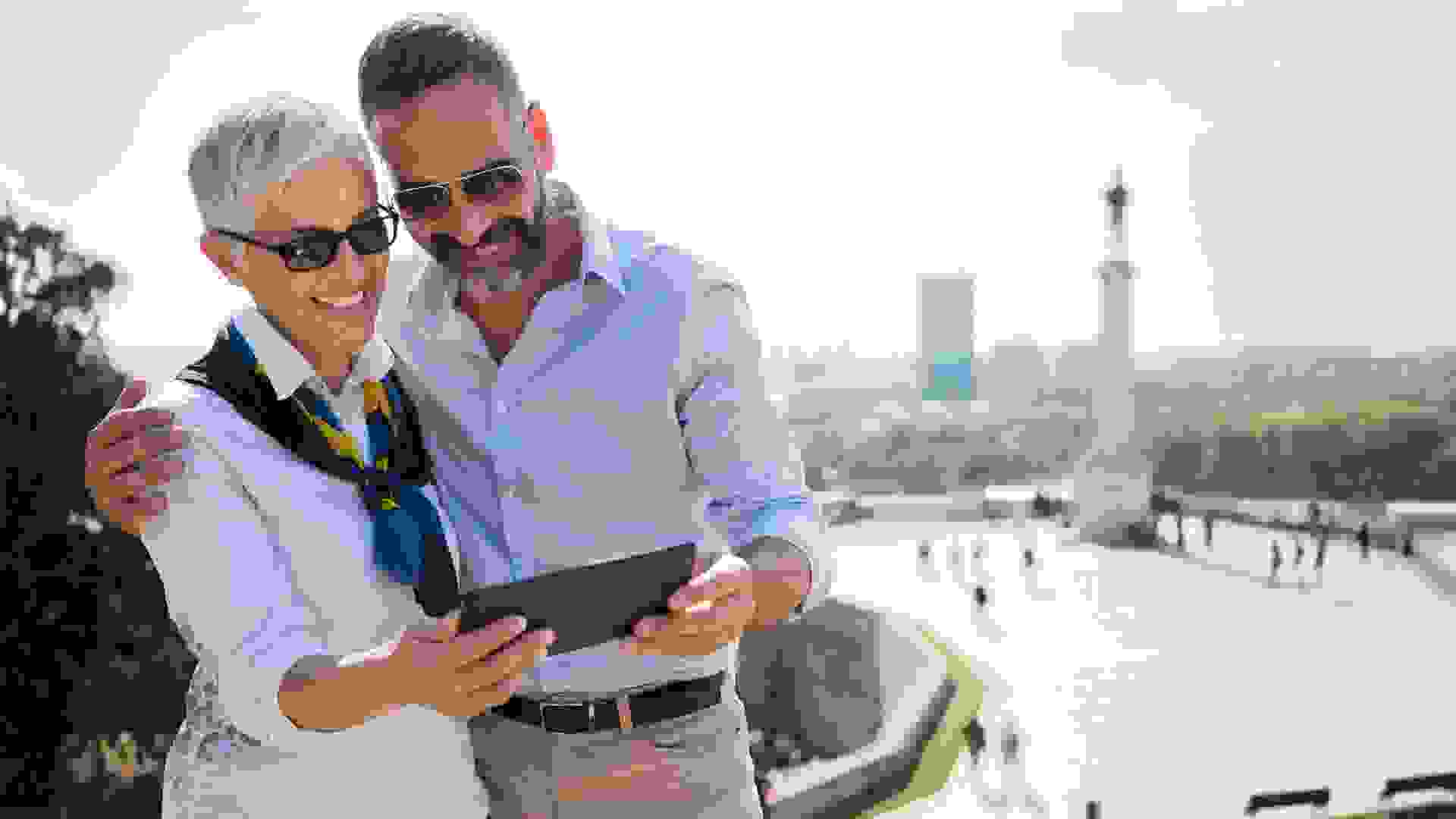 If you're eligible to receive Social Security benefits, you may receive your payments outside of the U.S. However, the Social Security Administration has noted that there are countries to which they…
READ MORE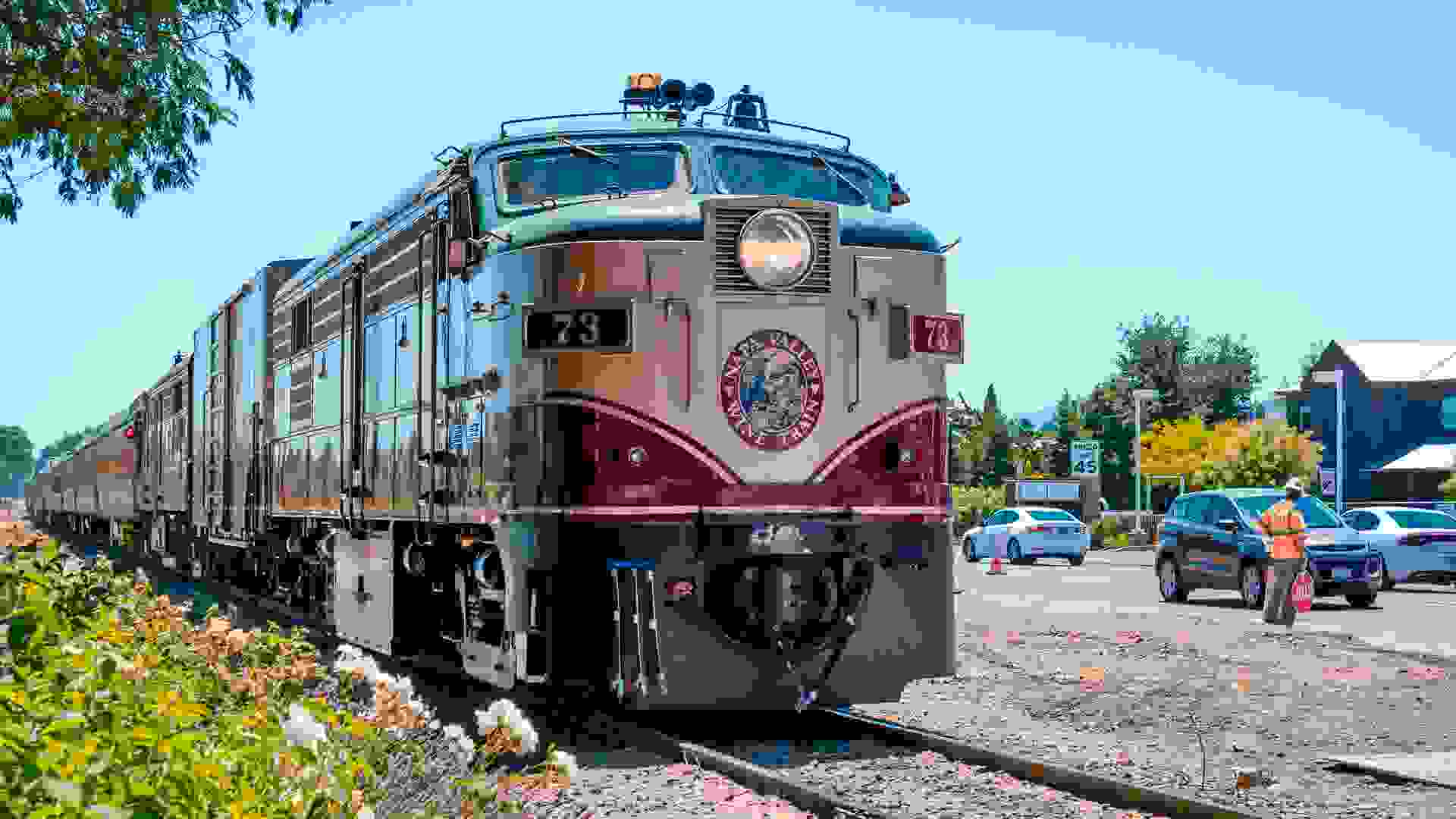 Commuters may think of a train ride as a dull, bare-bones trek on the Long Island Railroad or even an affordable Amtrak trip. Either of these modes of transportation will get you where you're going….
READ MORE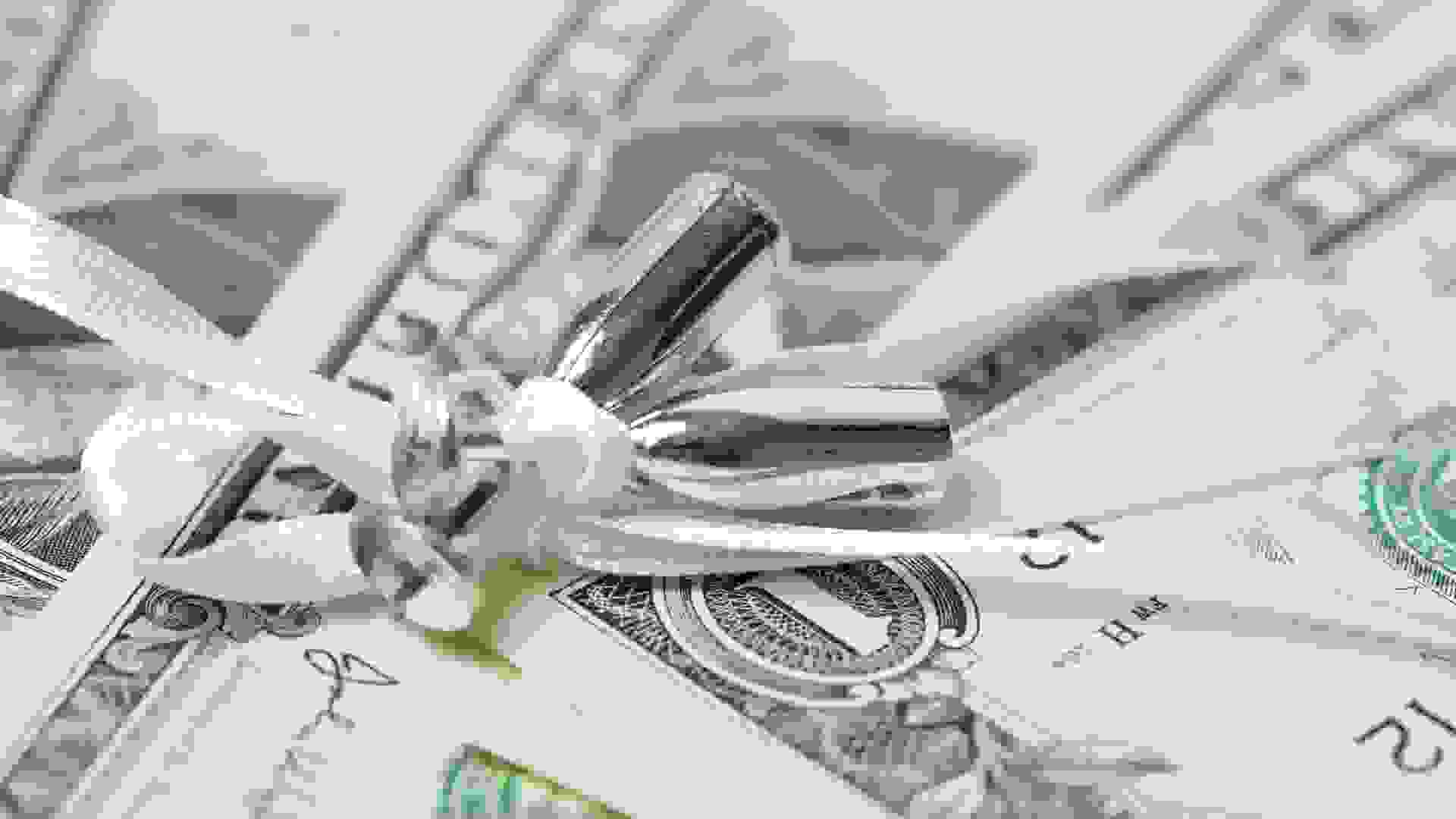 With interest rates rising and the median mortgage payment jumping from $1,284 to $1,839 in the past year, The Financial Times reports some newly engaged couples are finding a solution: Requesting…
READ MORE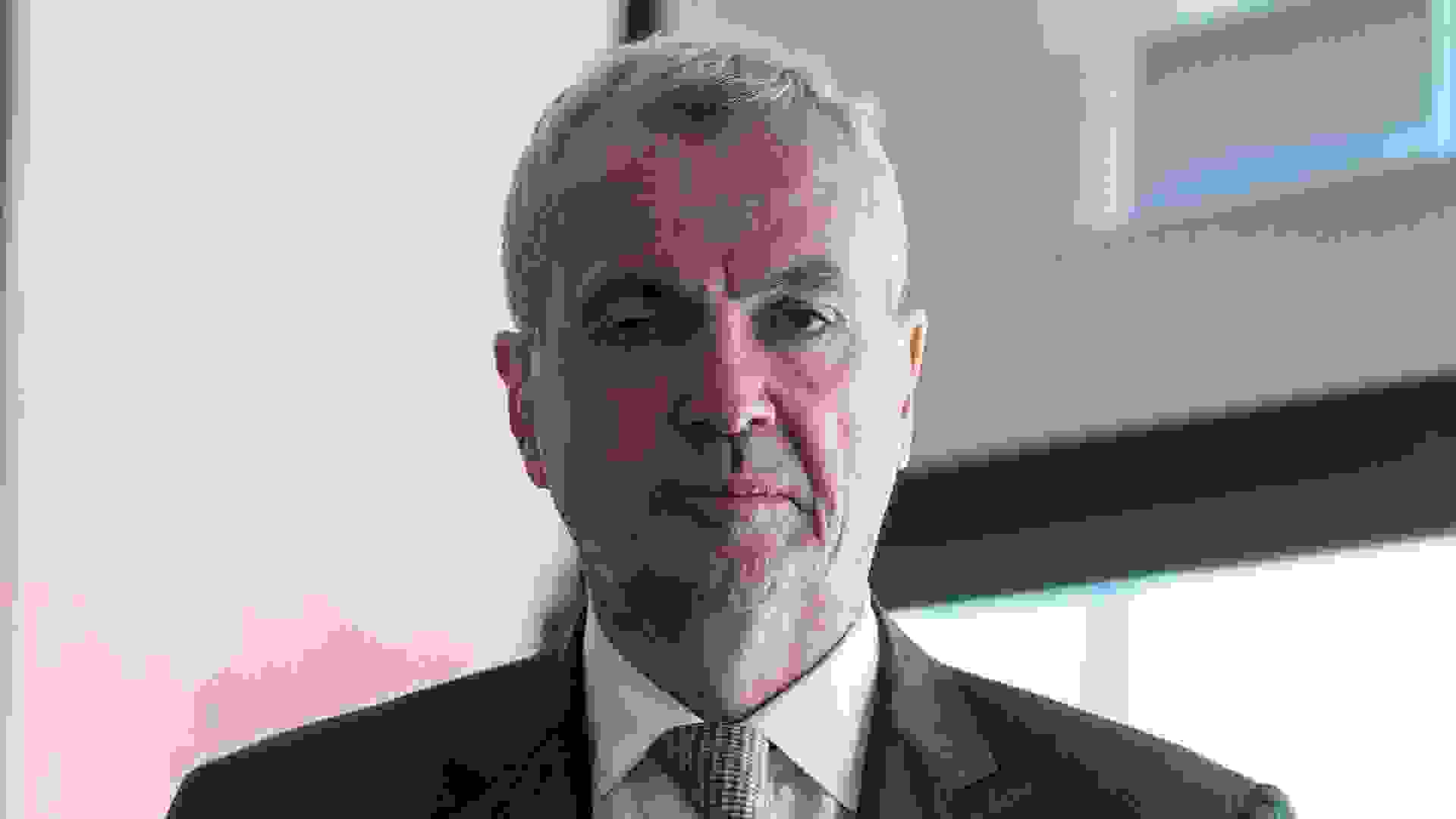 Given many residents' expressed interest in state-level relief during a time of economic turbulence, at the end of June, the New Jersey state legislature initiated the New Jersey Child Tax Credit…
READ MORE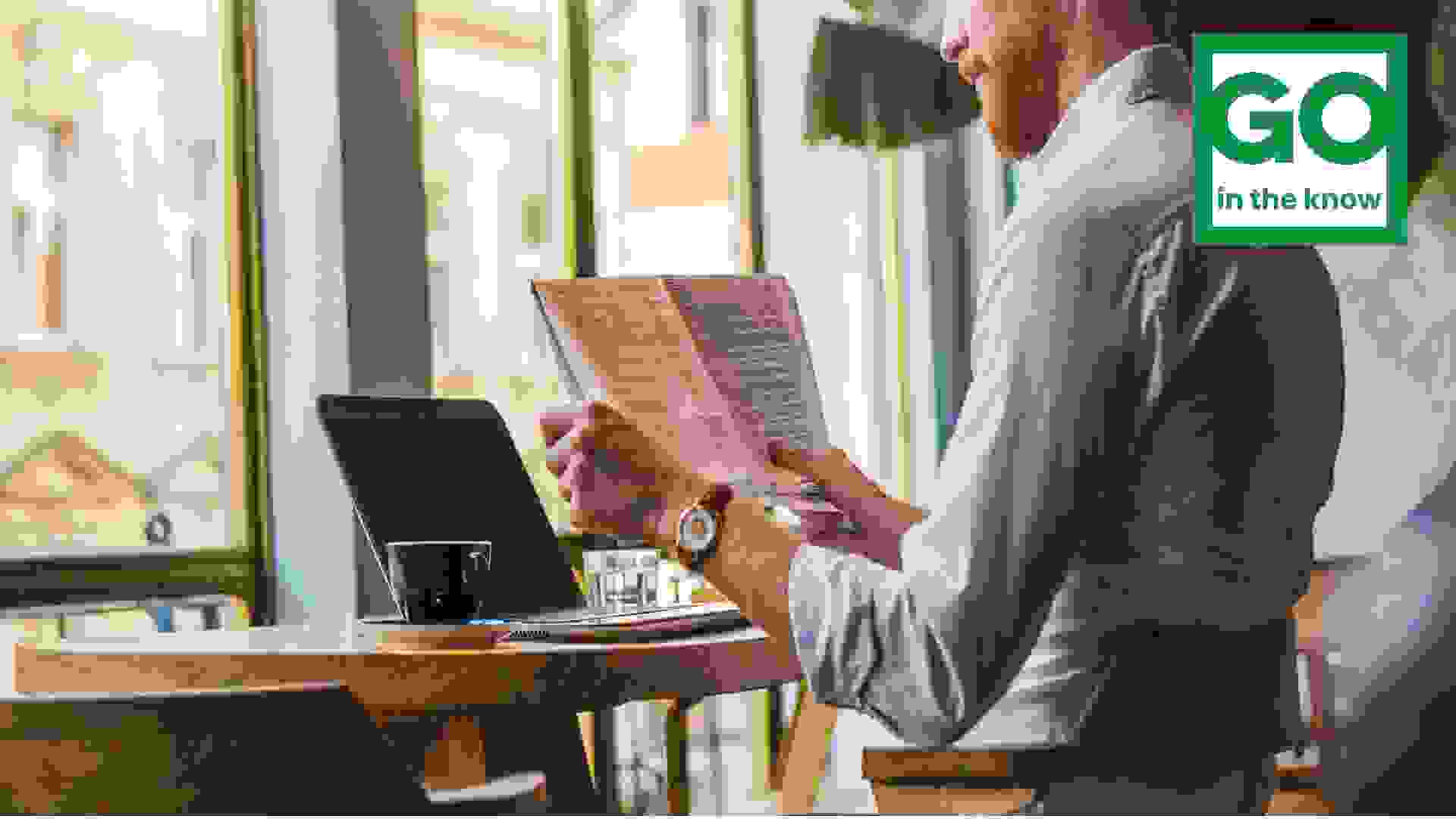 Did you know it's National Inbox Zero Day? Try your best to organize your work inbox and get down to zero today. While you're getting organized, take a moment to catch up on today's top financial…
READ MORE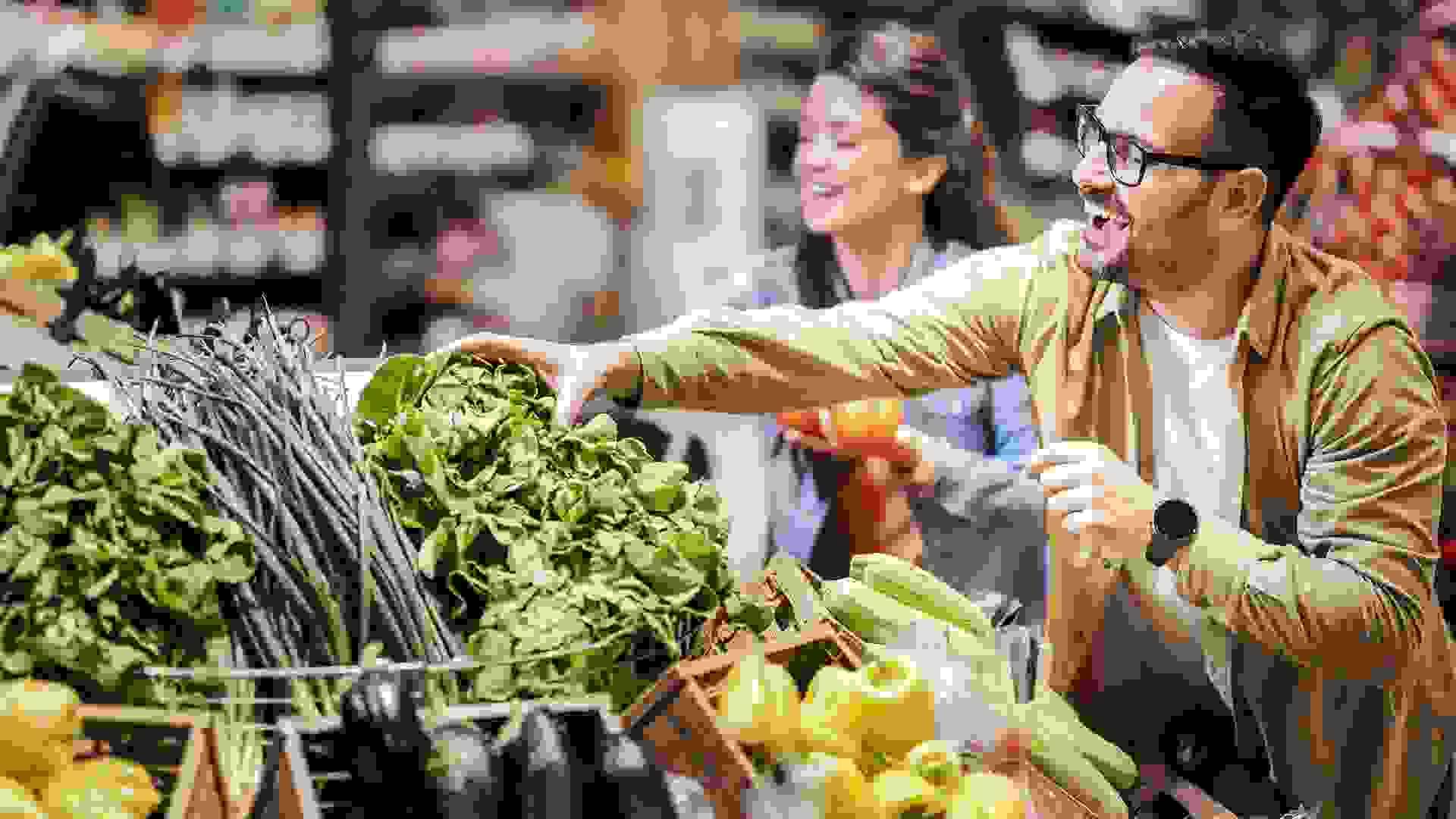 In Michigan, the Supplemental Nutrition Assistance Program (SNAP) is administered through the state's Food Assistance Program and is overseen by the Michigan Department of Health and Human Services…
READ MORE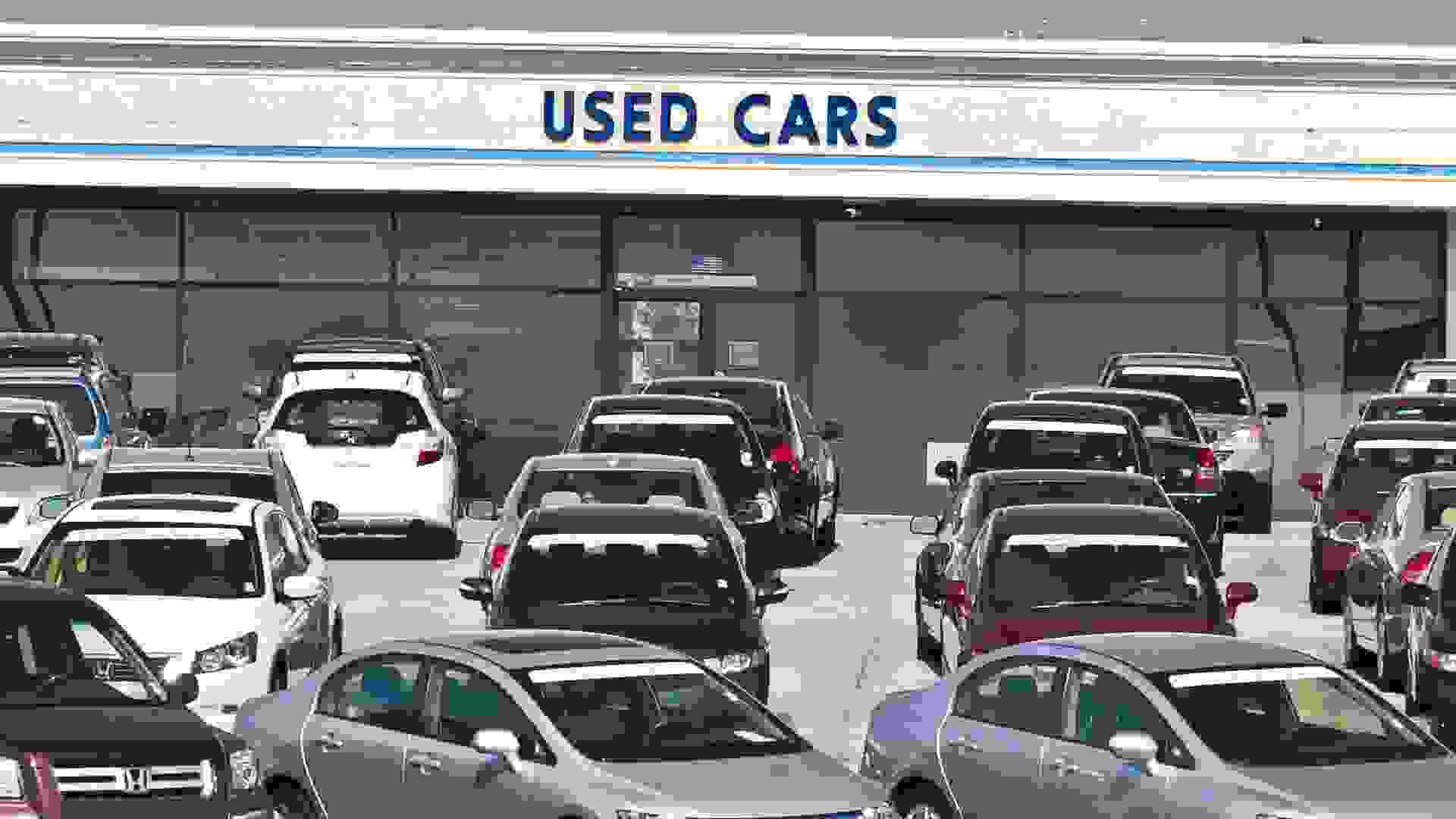 Buyer's remorse doesn't always happen immediately, but if it does, you can usually return new purchases for a full refund — at least when you're buying consumer goods like clothes, gadgets or toys….
READ MORE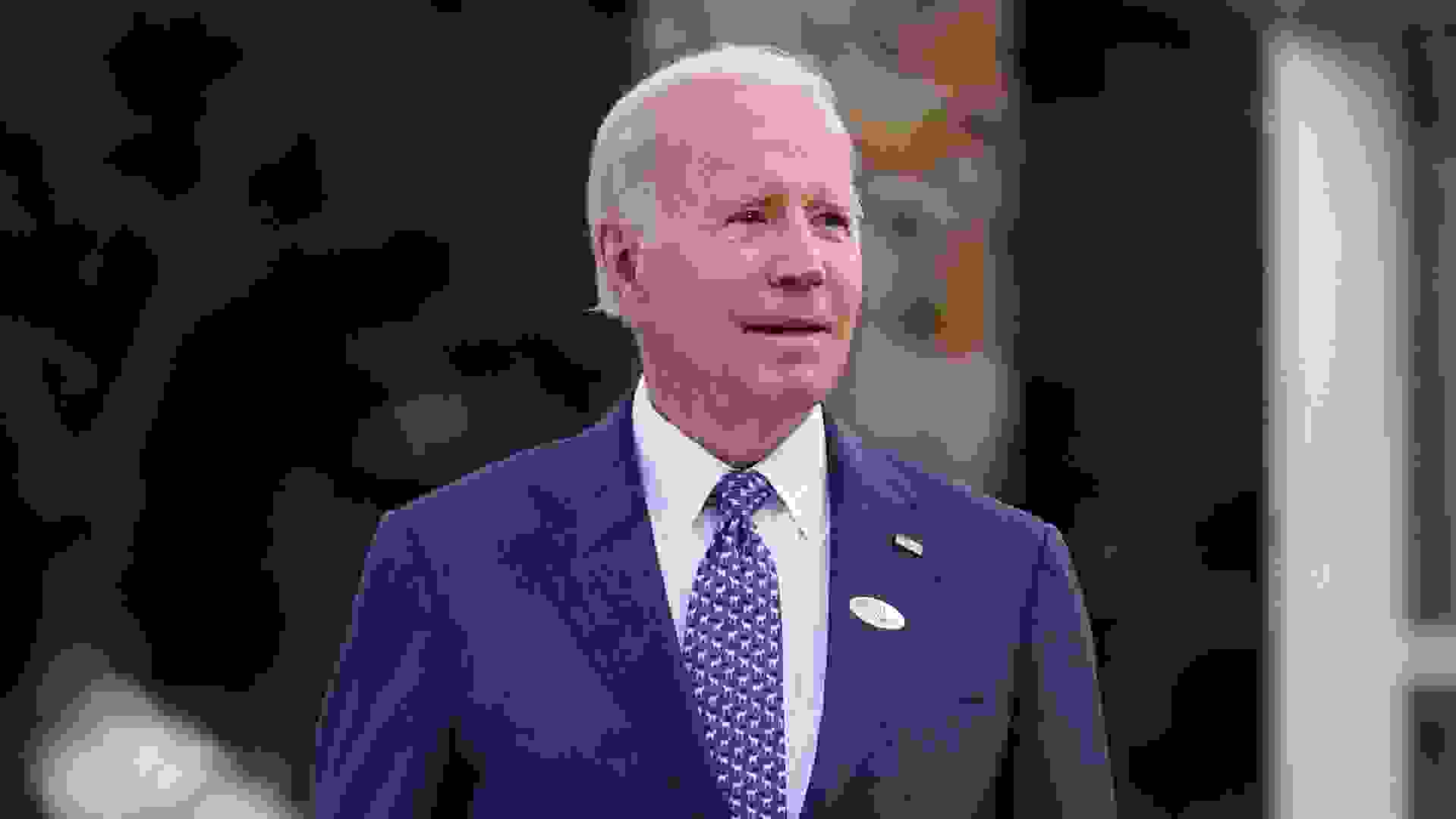 President Joe Biden announced the much-anticipated administration's plan for student loan forgiveness on Aug. 24. and the online application will soon be available. However, the administration is now…
READ MORE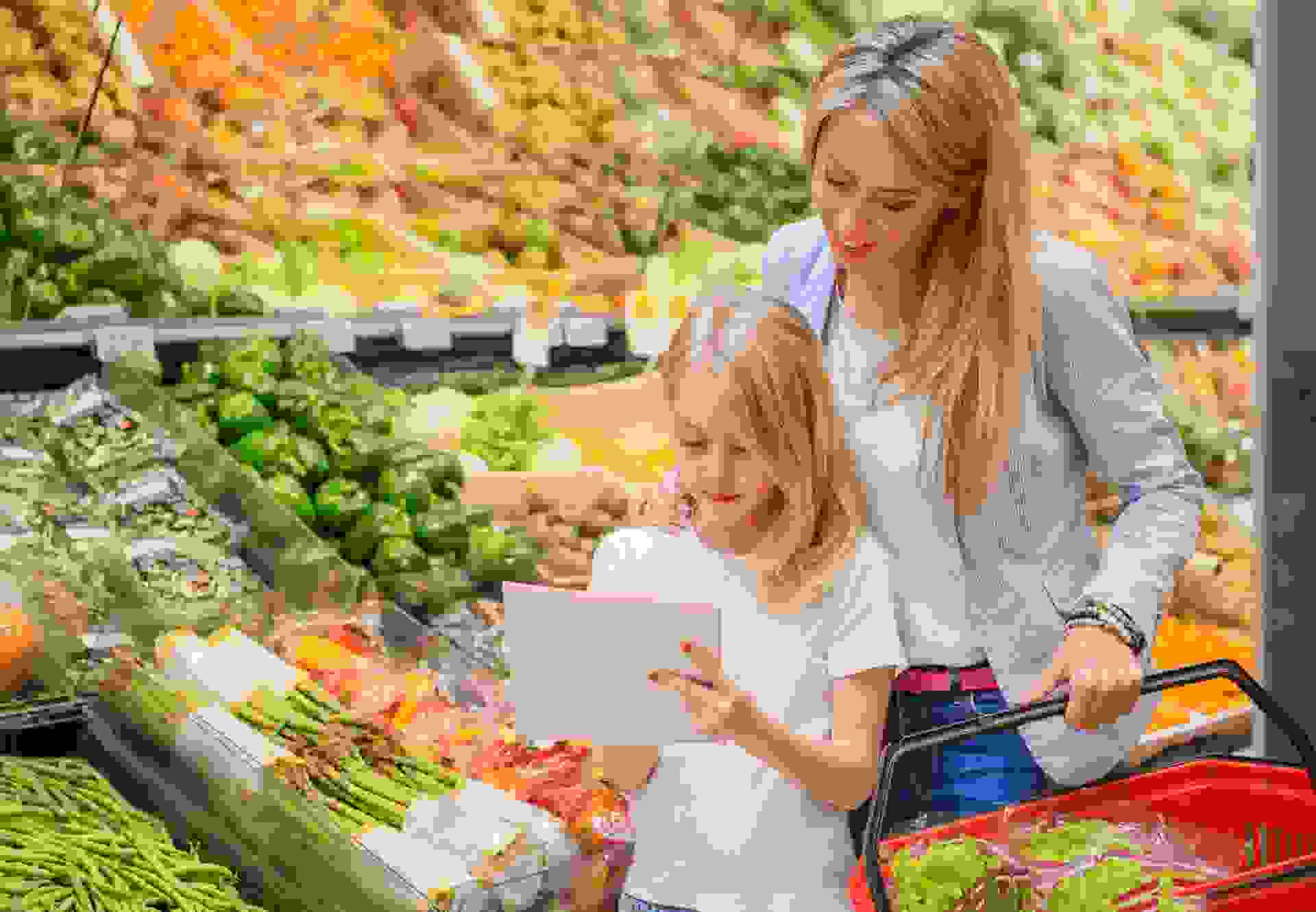 The Pennsylvania Department of Human Services administers the state's SNAP benefits, formerly known as the food stamp program. Eligible low-income households receive their monthly benefits on their…
READ MORE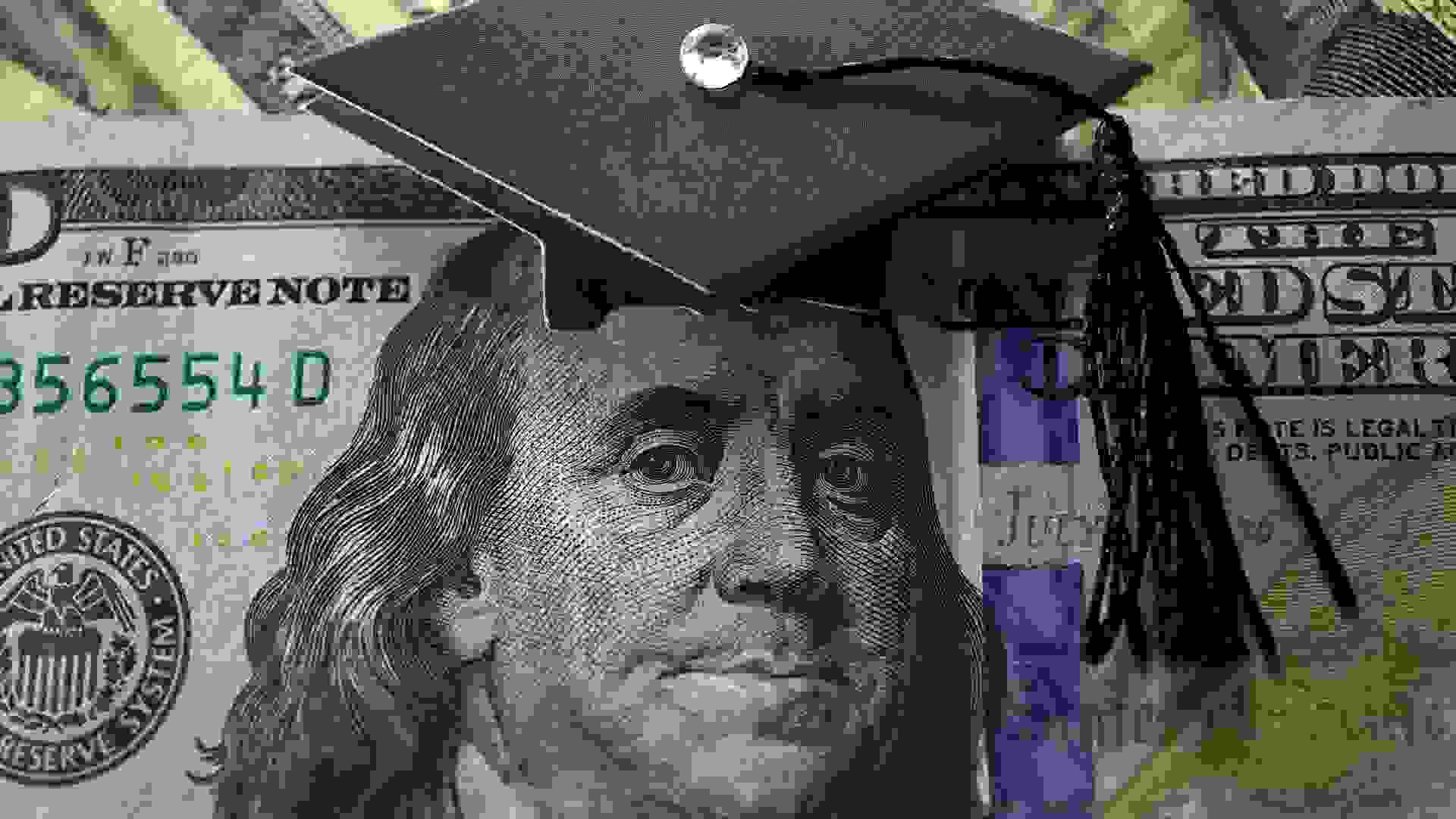 For borrowers worried about paying off existing student loans, President Joe Biden's debt forgiveness plan — announced in August — may have provided some relief. Important: This Credit Score Mistake…
READ MORE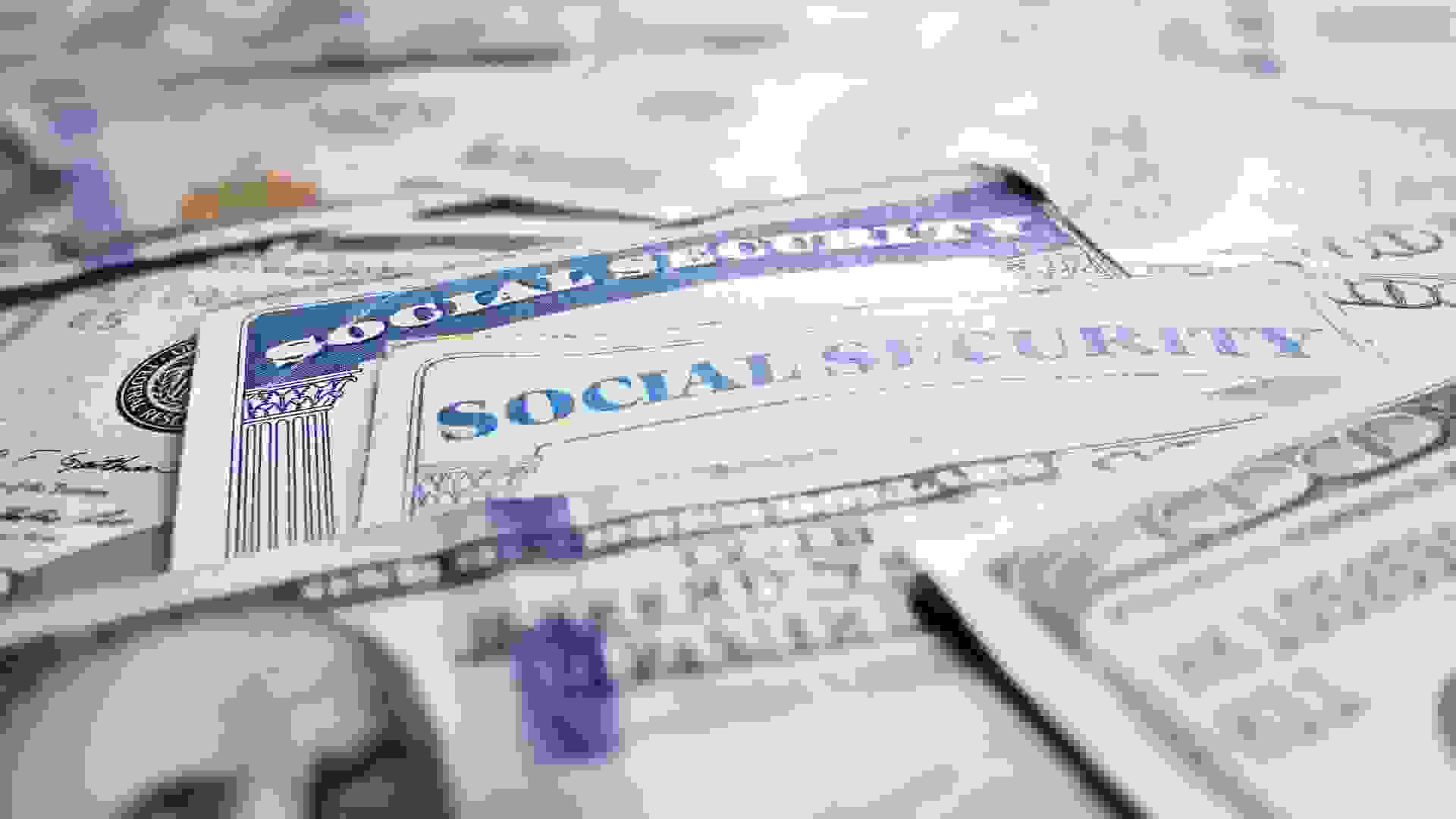 So you think you know all you need to know about Social Security? If so, congratulations — you are in the minority when it comes to knowledge of the nation's biggest retirement benefits program….
READ MORE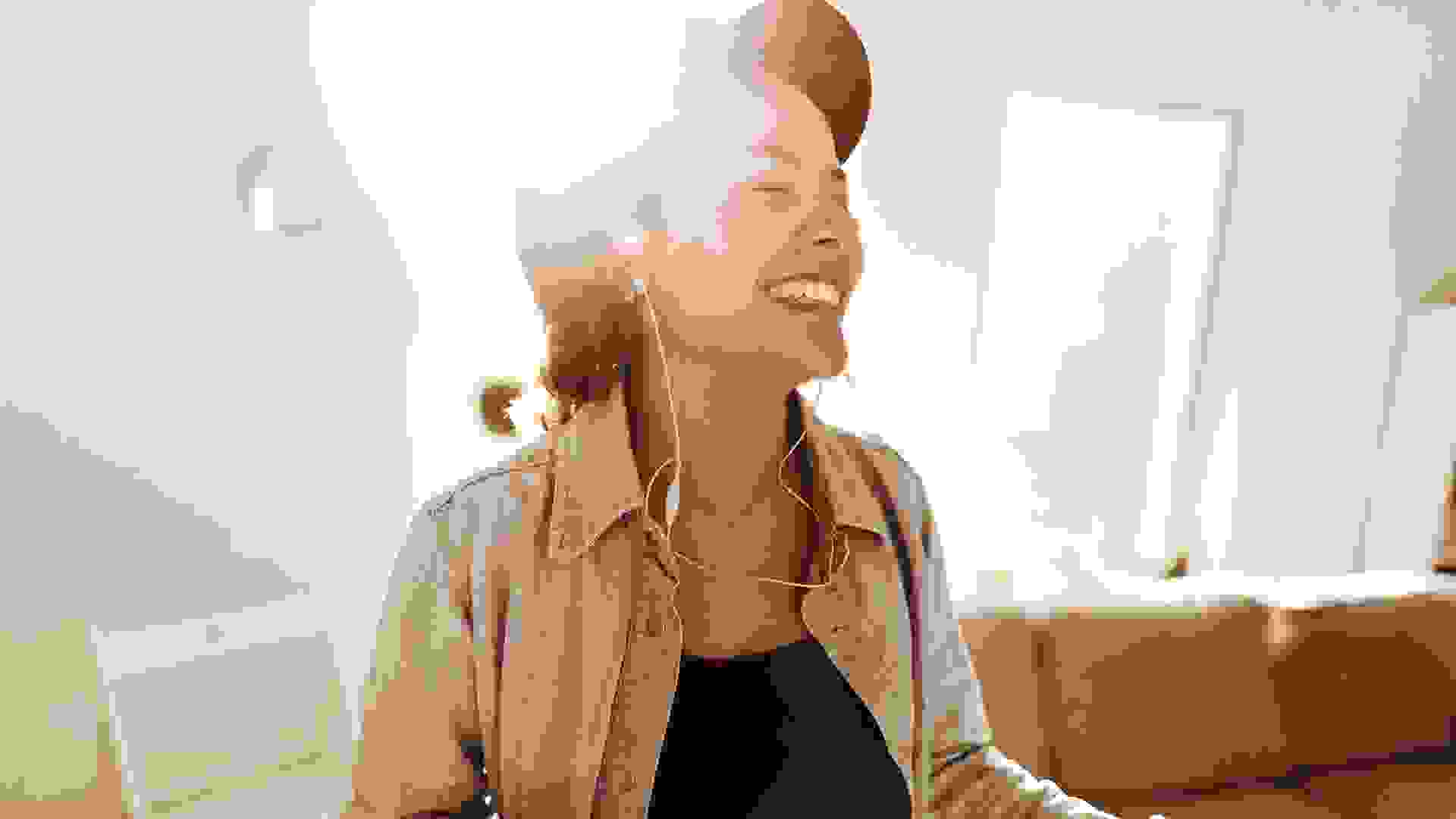 Say what you will about their obsession with TikTok and memes, but Gen Z hasn't necessarily had it easy. Years of their youth were overshadowed by the pandemic and now they're at the mercy of a…
READ MORE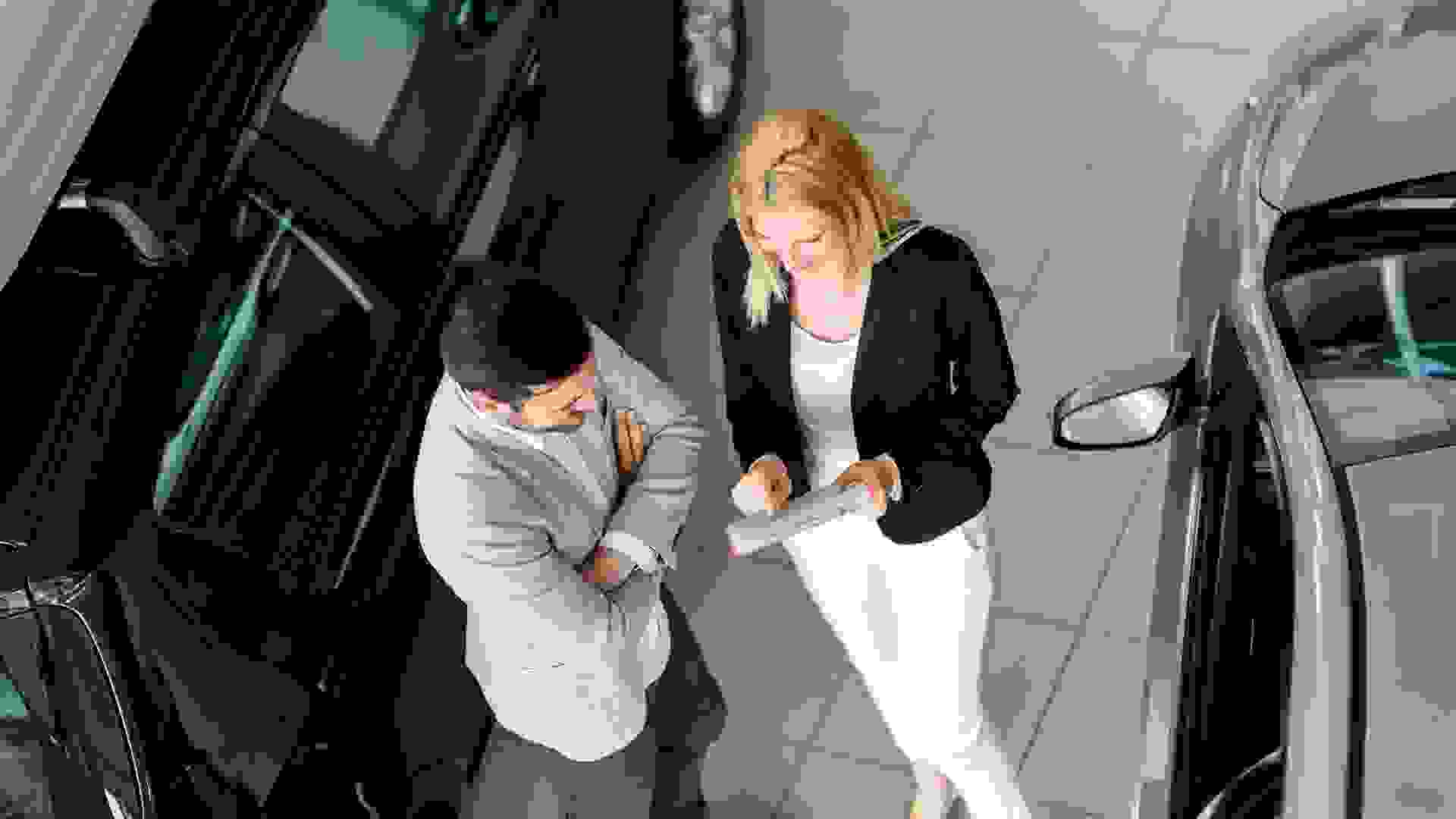 When your car lease is up, you typically have two options: Return it or keep it. Many contracts add provisions that state you can buy the vehicle at a price set before you even sign the lease….
READ MORE
Gas prices that are already ticking back up again might increase another 10% or more following a move by the Organization of the Petroleum Exporting Countries and its allies to cut oil production by 2…
READ MORE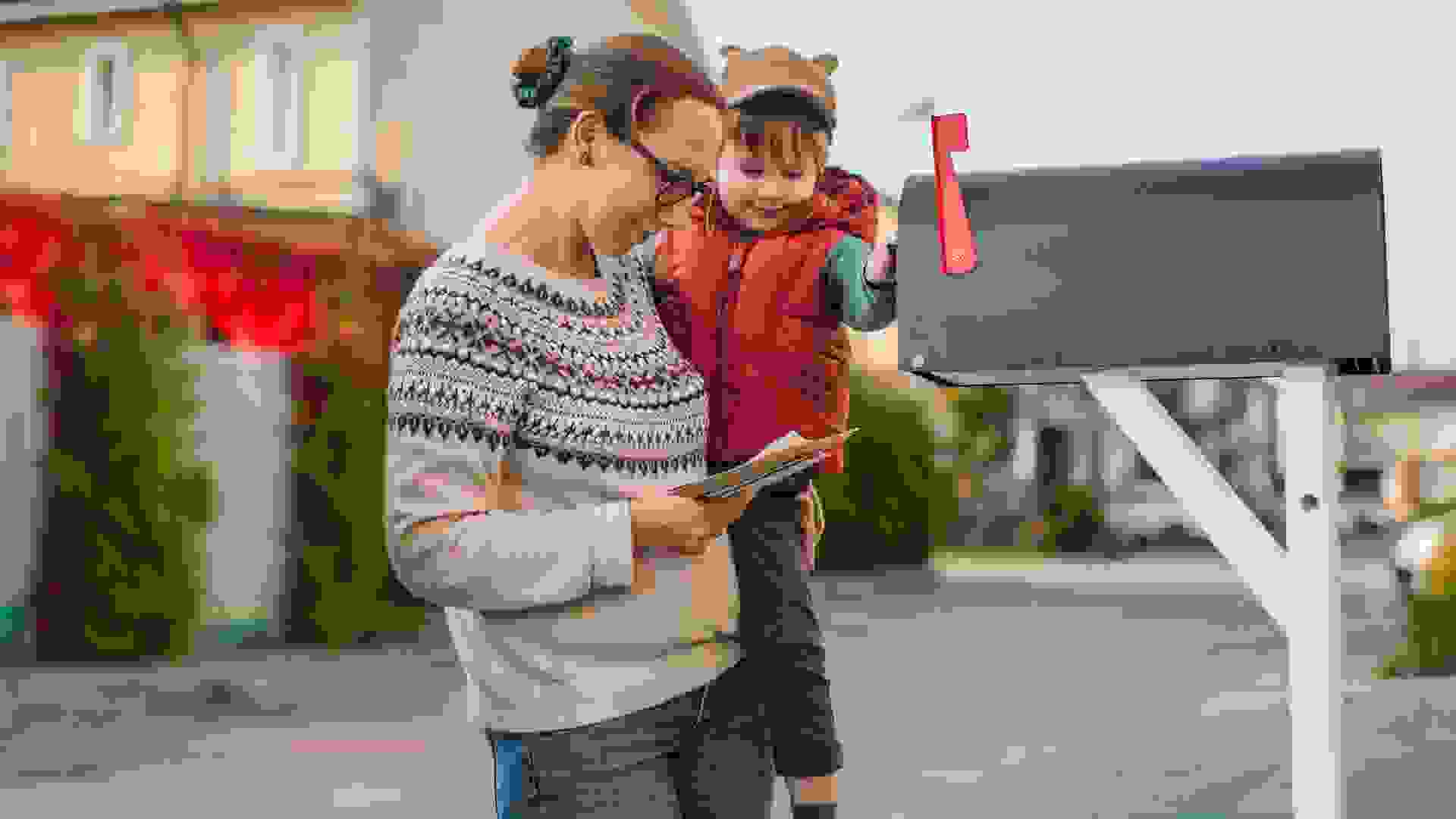 Some residents of Rhode Island will be getting payments from the state government in the form of Child Tax Rebates that pay families up to of $250 per child for up to three children. SNAP for Seniors:…
READ MORE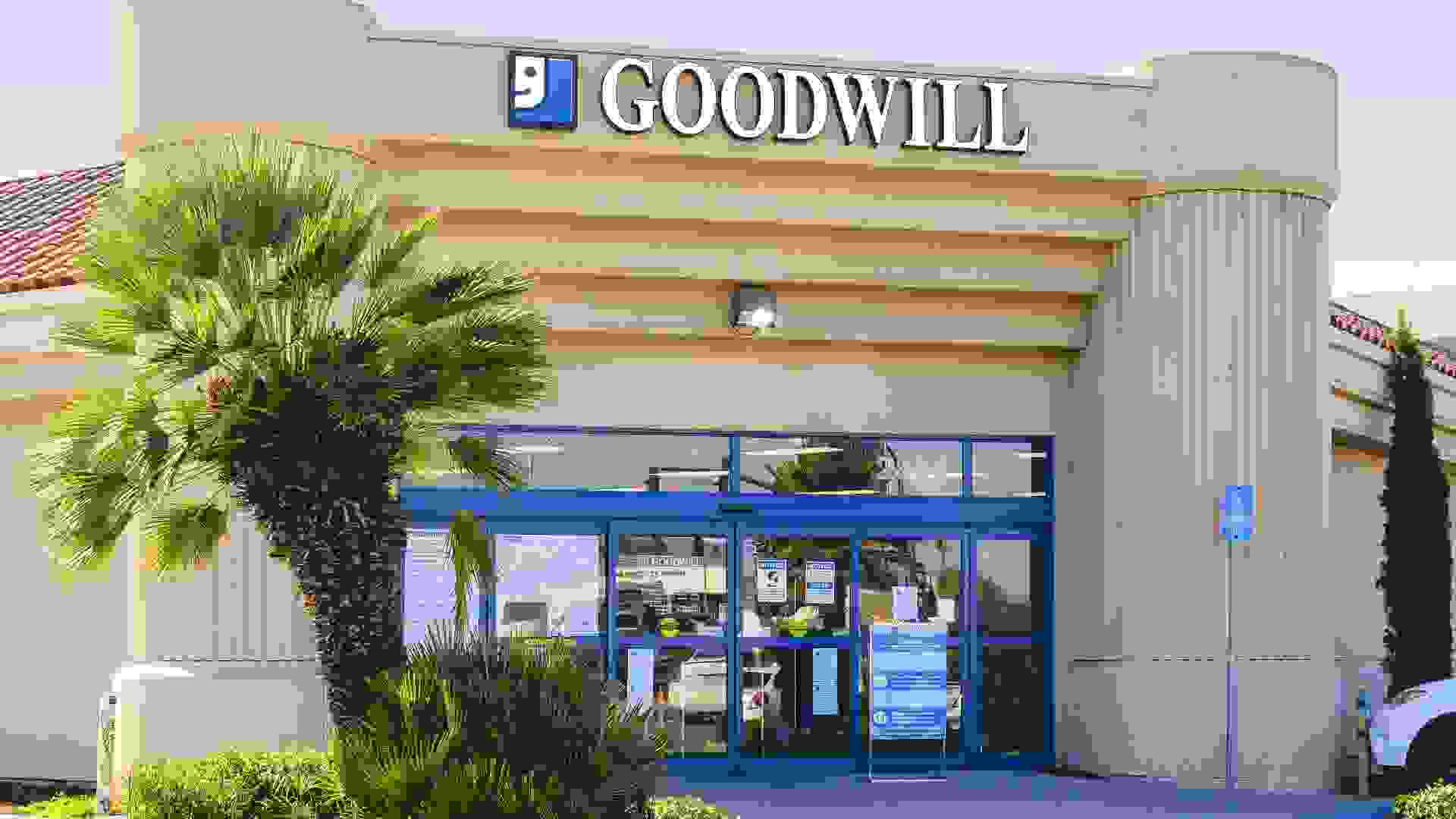 It's been a long time coming, but Goodwill, the 120-year-old non-profit organization, has finally launched an online shopping site, bringing with it an initial inventory of 100,000 donated items…
READ MORE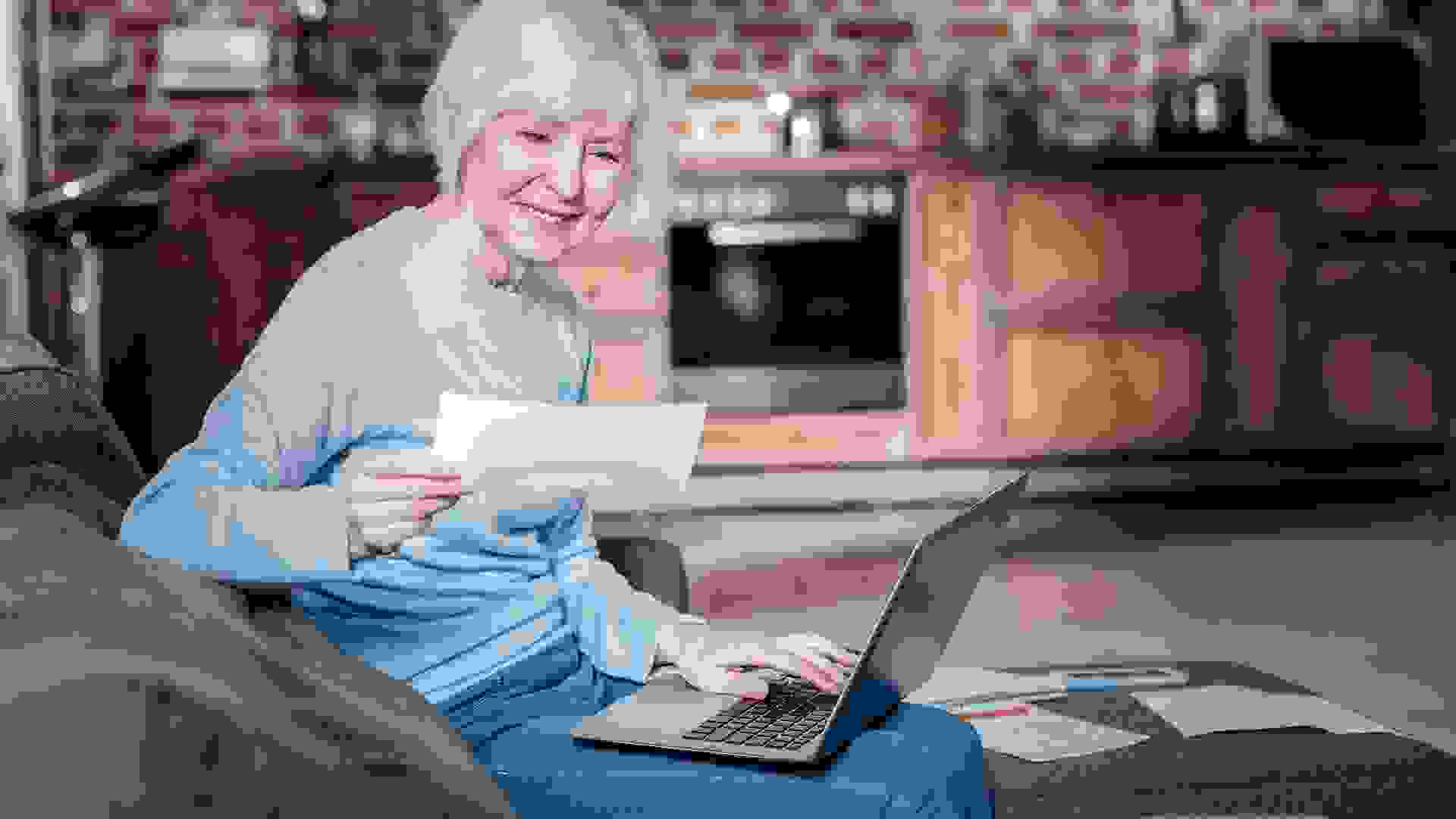 Retirees will get a rare (and much needed) treat in 2023 thanks to a combination that some experts say might never happen again: a historically high cost-of-living adjustment for Social Security…
READ MORE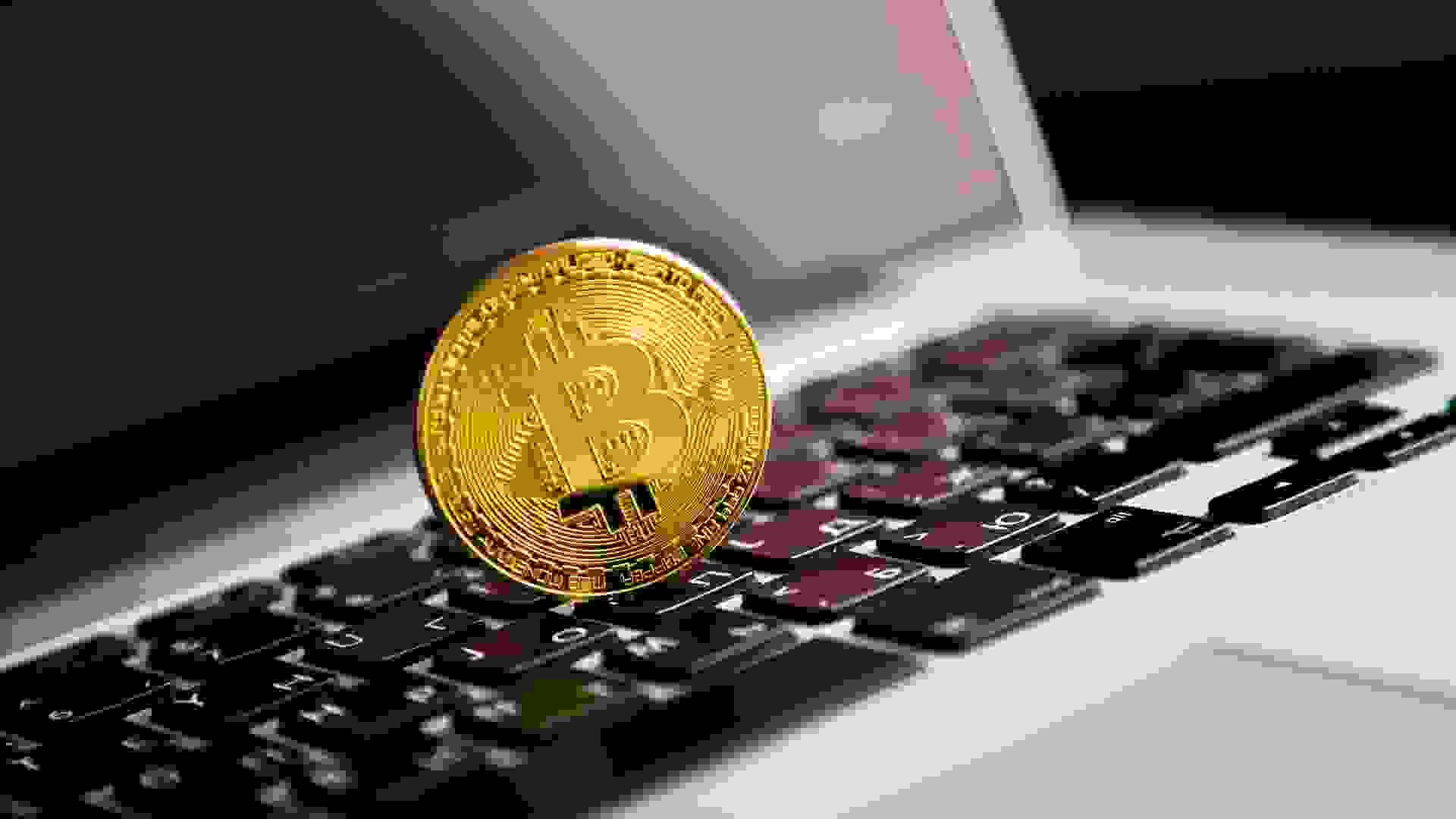 Cryptocurrency is digital money that isn't managed by a central system, like a government. Instead, it's based on blockchain technology, with bitcoin being the most popular one. As digital money…
READ MORE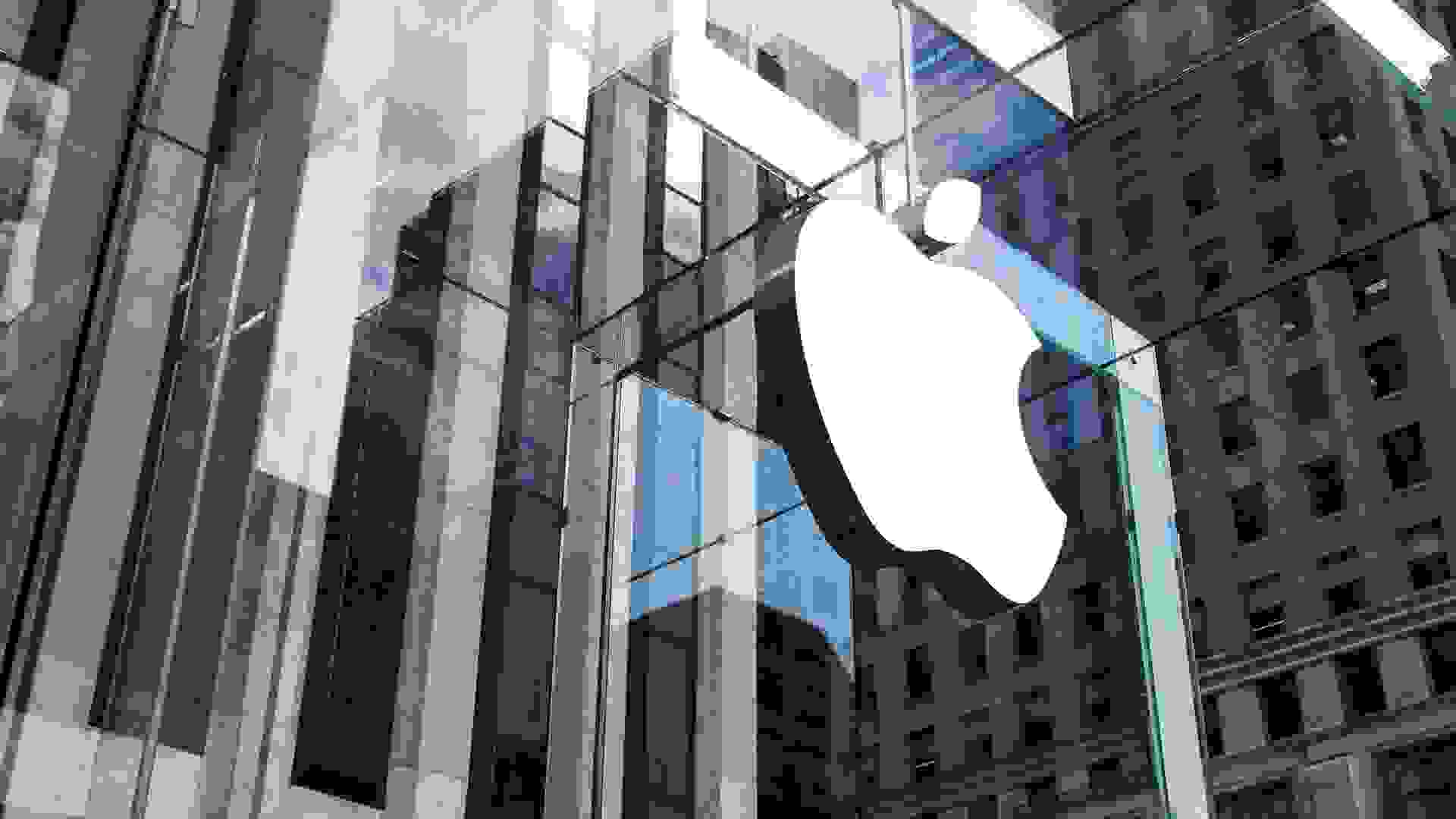 Apple enthusiasts are currently obsessed after the announcement of the new iPhone 14 models. The new iPhone is bigger than all the other models since there is no option for a mini version. Read: This…
READ MORE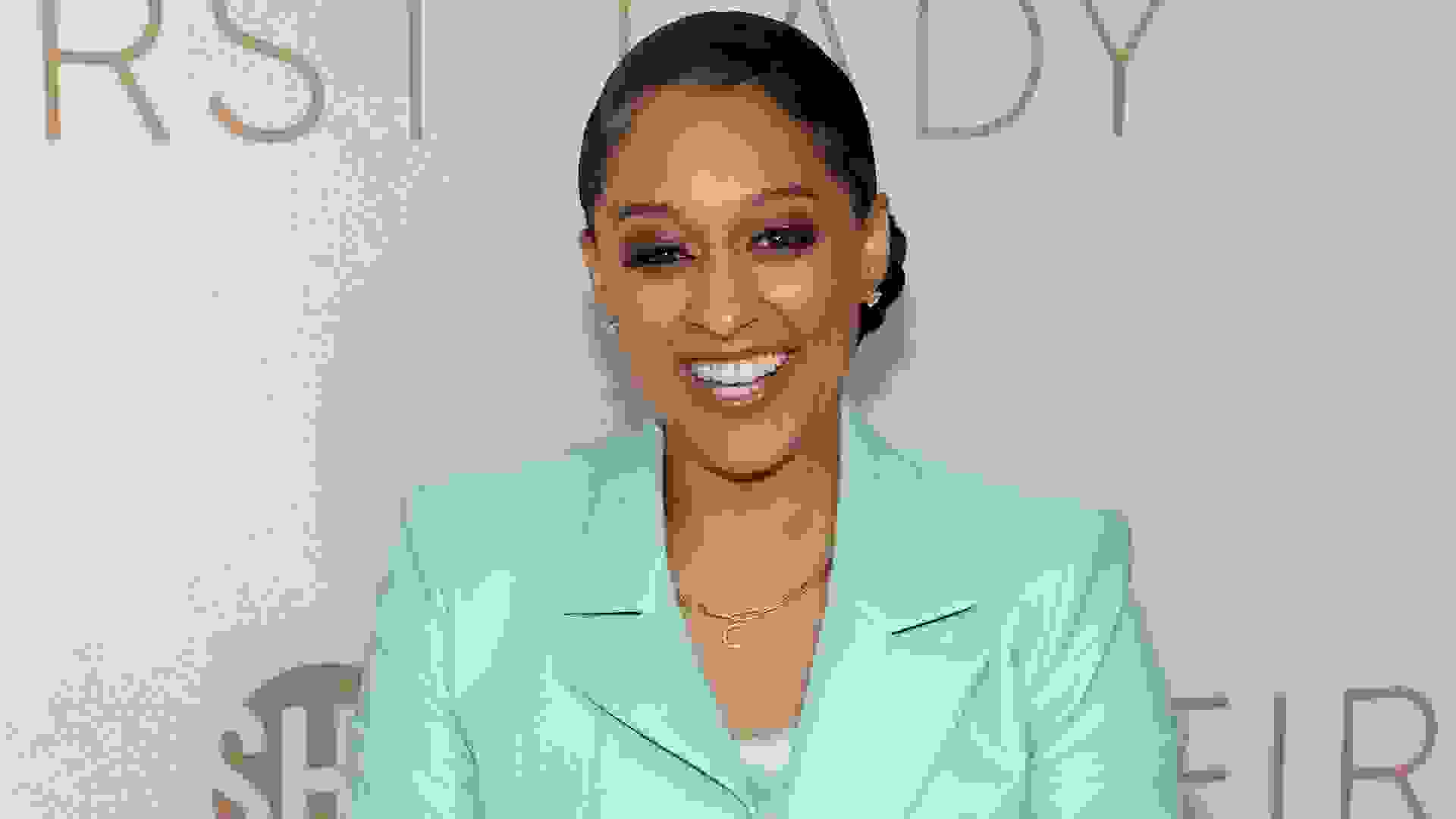 Actress Tia Mowry, best known for her role as Tia Landry in the Emmy Award-winning TV series "Sister, Sister," recently announced her divorce from her husband of 14 years, Cory Hardrict, in an…
READ MORE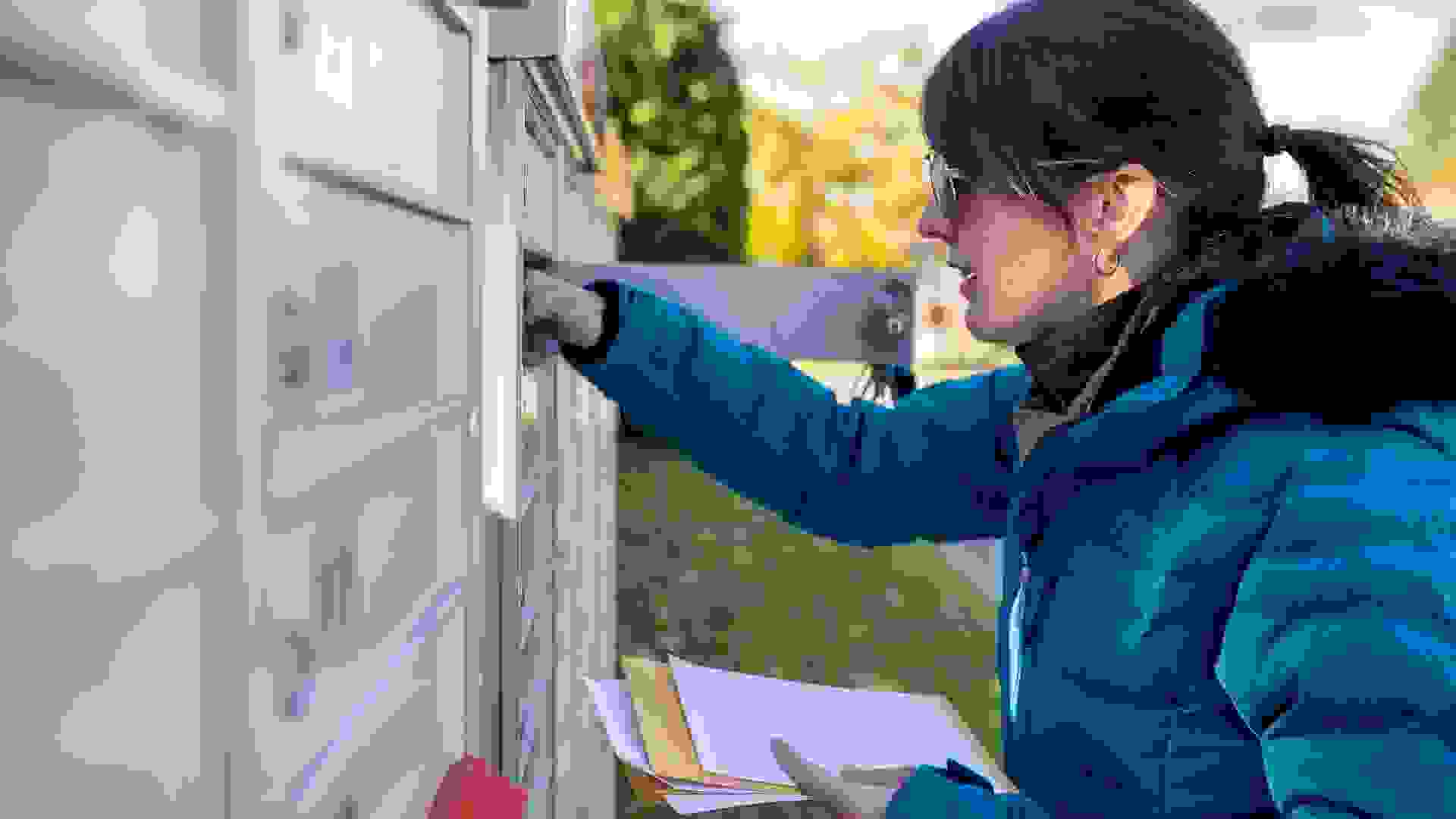 When the last of three Economic Impact Payments (EIP) was issued by the IRS to qualified Americans, many individual states stepped in and used surplus budget funds to provide additional relief to…
READ MORE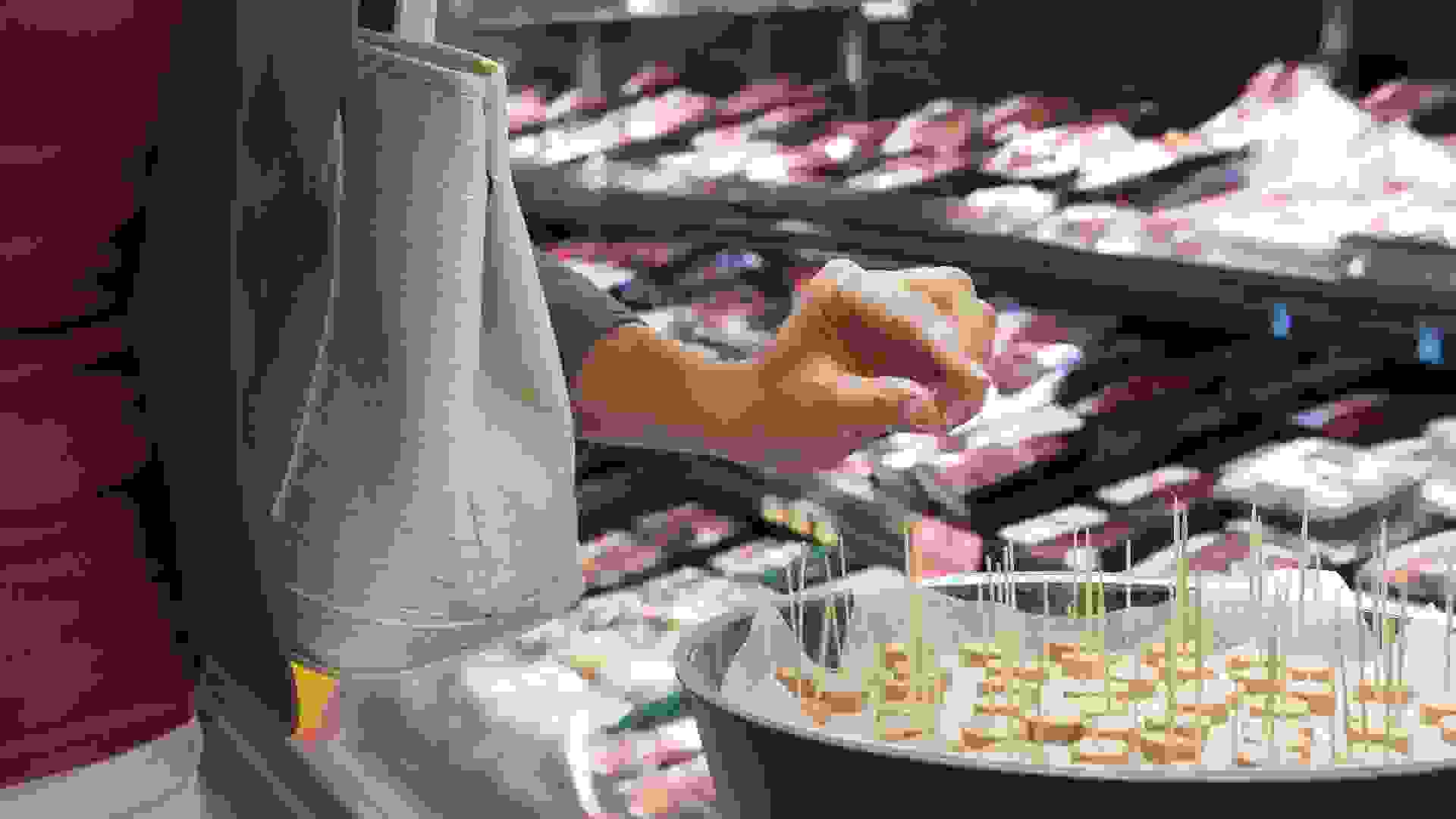 Pre-pandemic, a favorite family activity for many people was to wander Trader Joe's, Costco, and Sam's Club for free samples of snacks, bites of main dishes, and yummy beverages. If there was ever…
READ MORE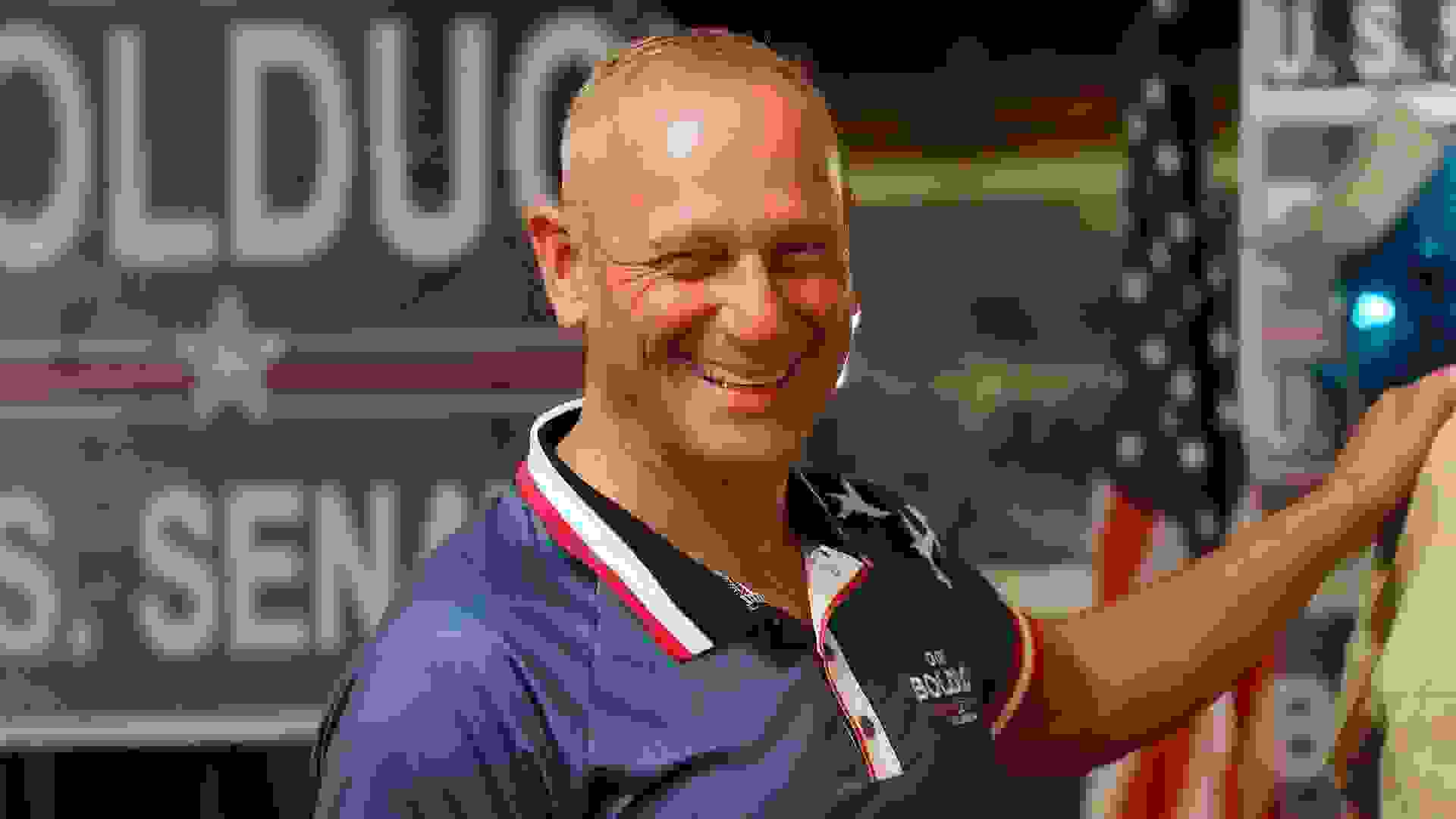 Don Bolduc, 60, is a retired brigadier general of the United States Army who is running as the Republican candidate (New Hampshire) in the upcoming Senate election. He is running against incumbent…
READ MORE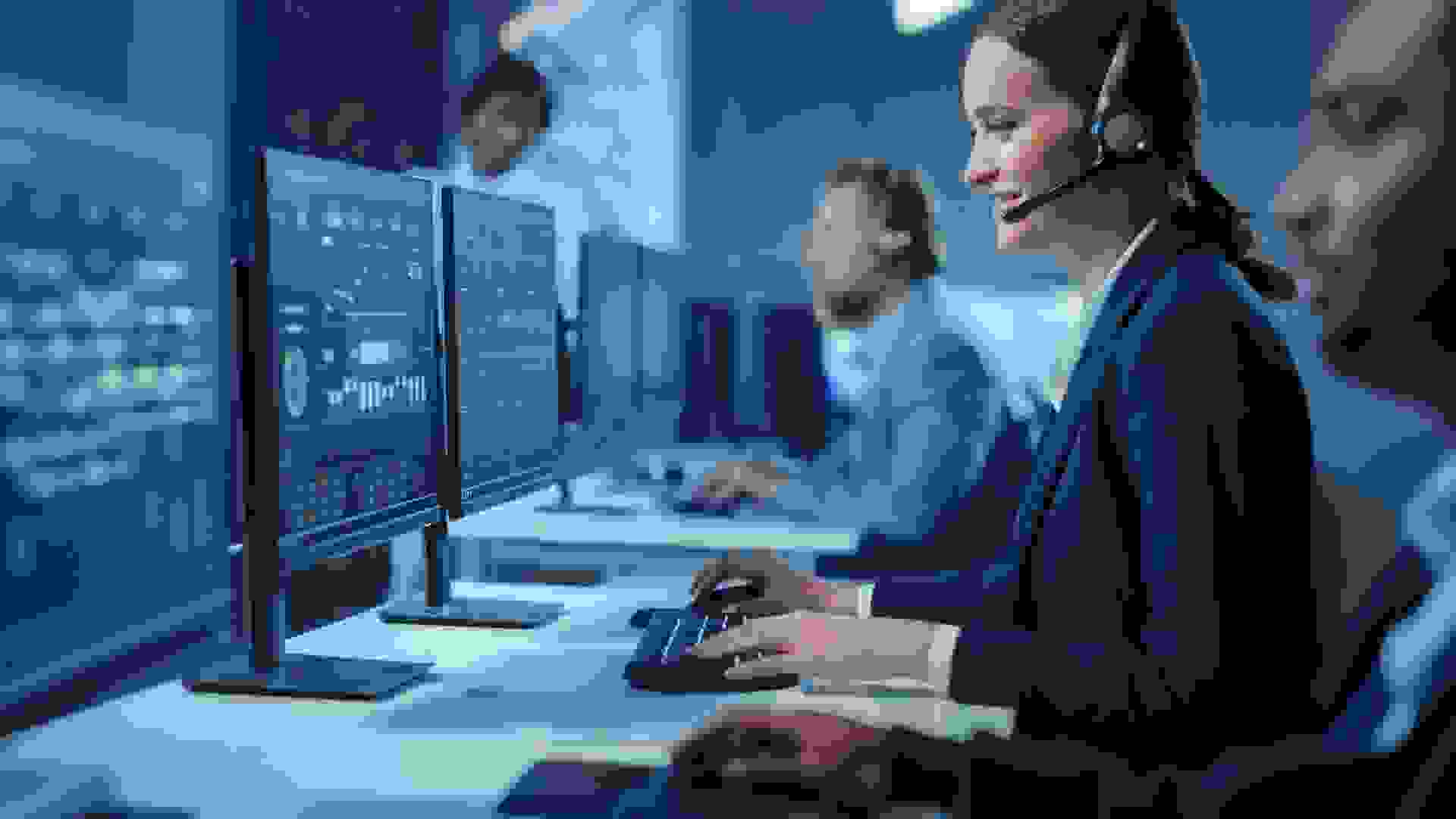 As news of a possible recession looms over the consciousness of many Americans amid inflation and an unsteady economy, many people are looking ahead to which jobs may be the most secure. Food Stamps:…
READ MORE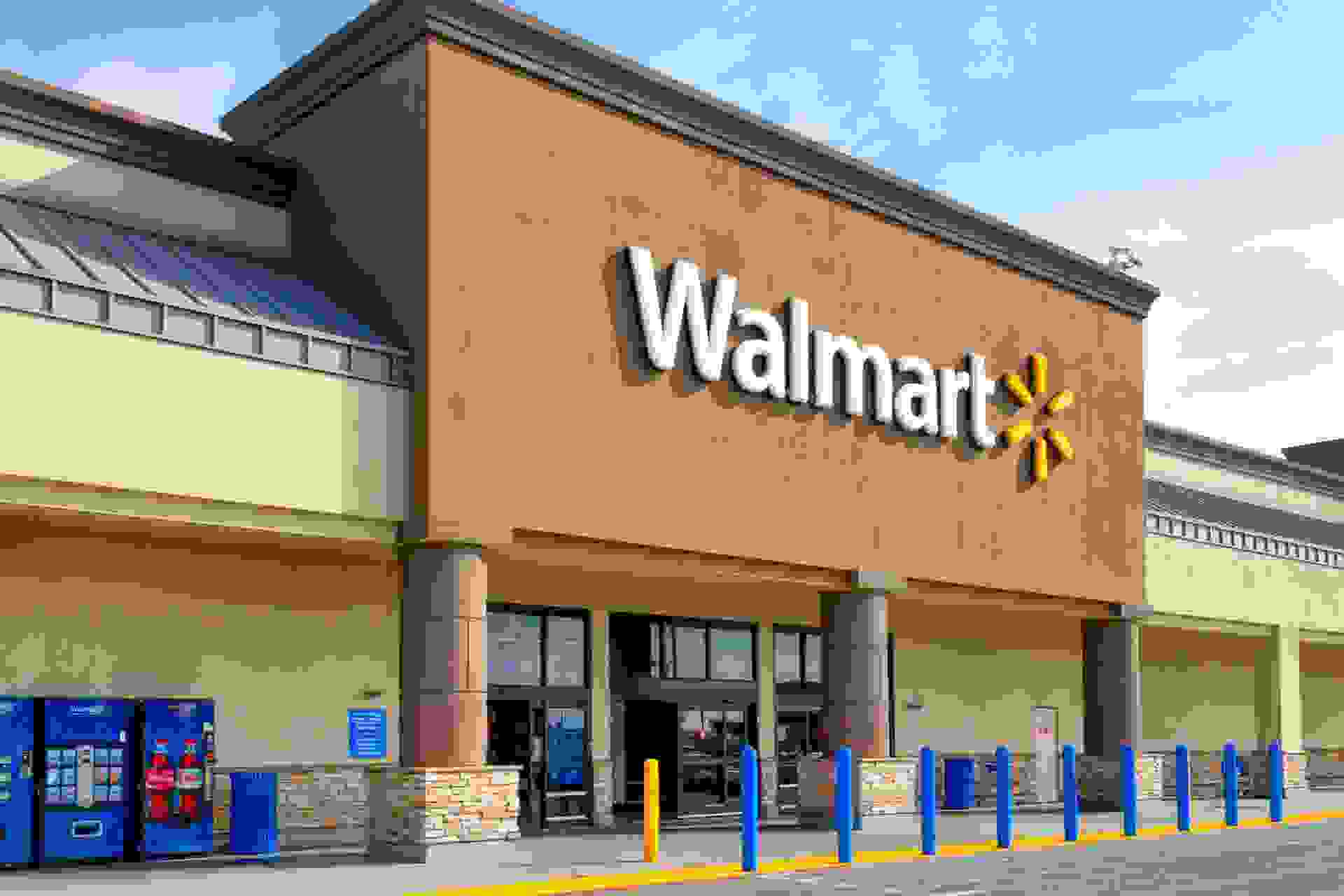 Walmart is preparing for the holiday season with an early sale. The company announced its October savings event "Rollbacks and More," featuring a selection of deals, starting Monday, Oct. 10 at 5 a.m….
READ MORE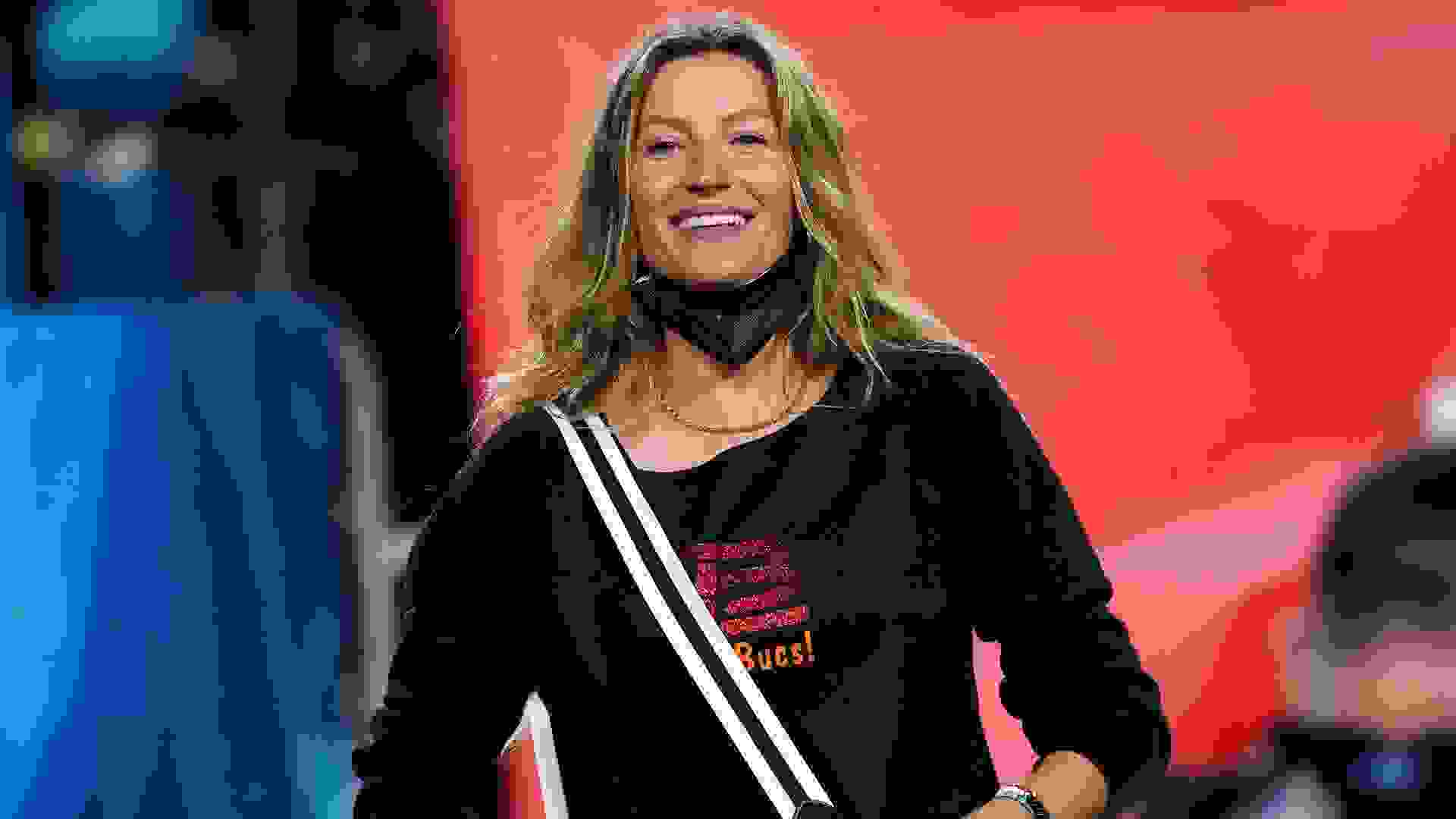 With the 2022 NFL season in full swing, it's no surprise that ageless quarterback Tom Brady is in the news — which means his wife, Brazilian supermodel Gisele Bündchen, is also making headlines. In…
READ MORE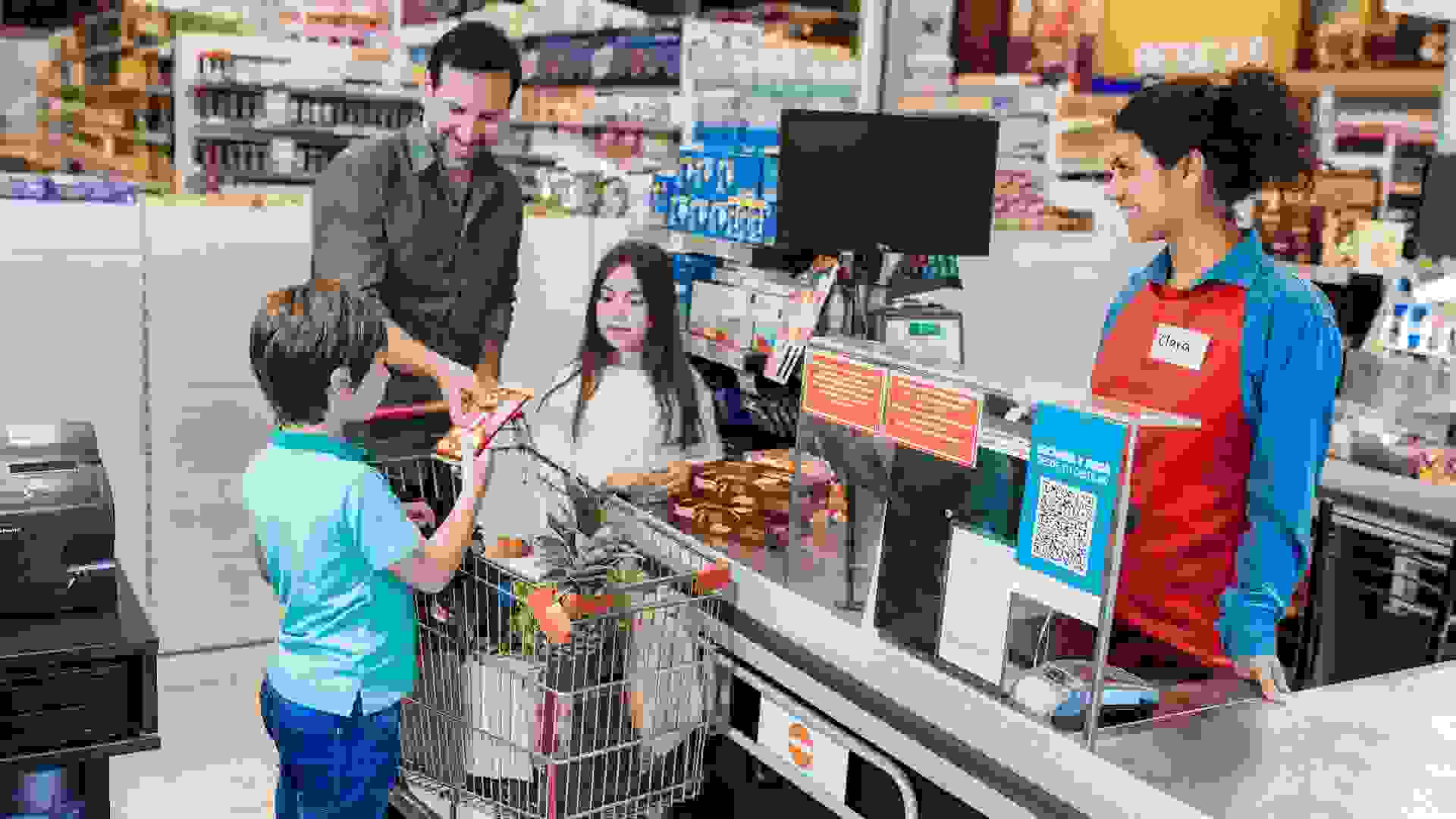 If you qualify for Supplemental Nutrition Assistance Program benefits and want to shop for groceries from the comfort of your phone or computer, there's good news: You can use your SNAP electronic…
READ MORE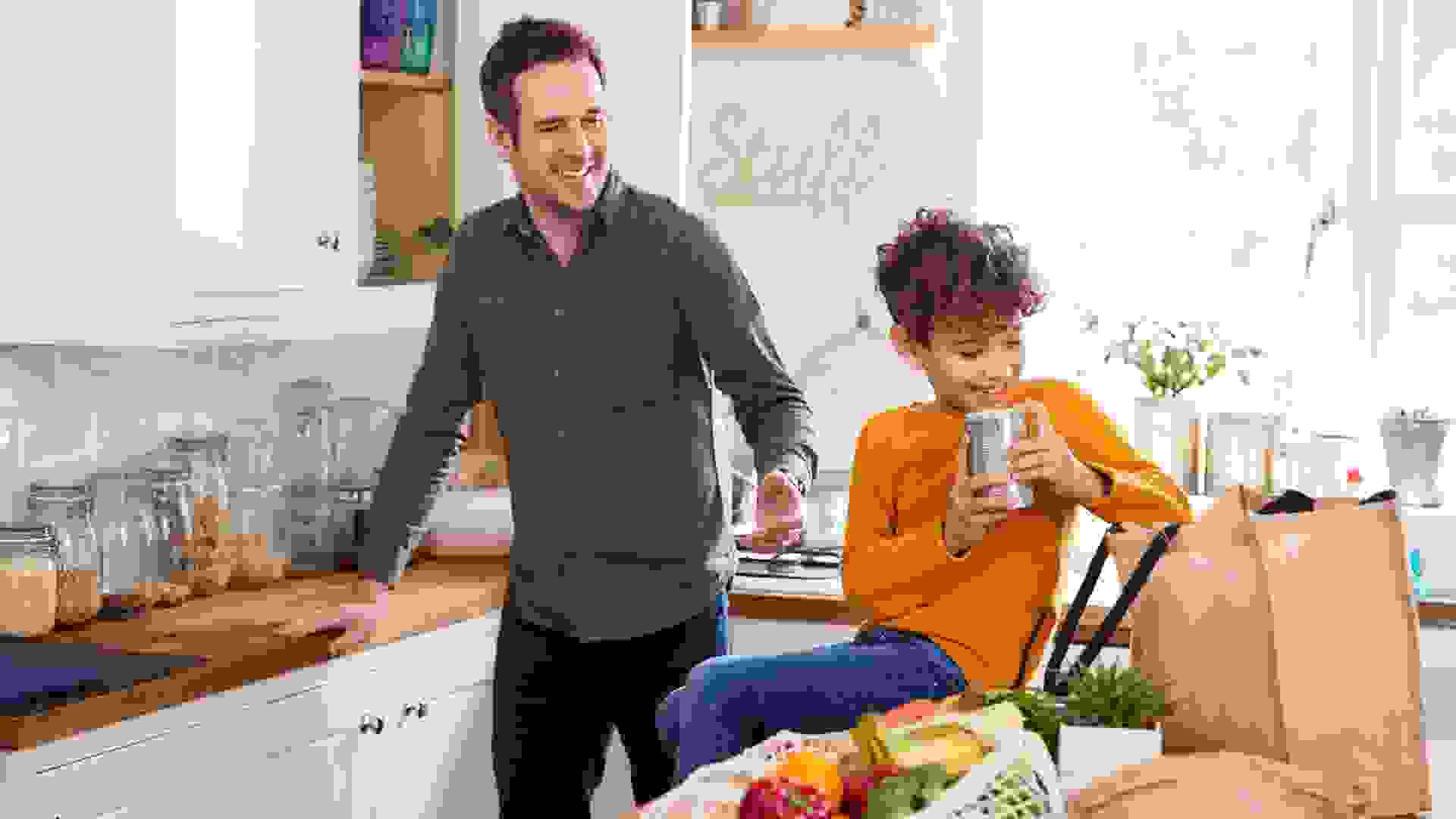 The addition of a new third-party payment provider to the Supplemental Nutrition Assistance Program should be good news for grocers that want to accept digital payments for purchases — and good news…
READ MORE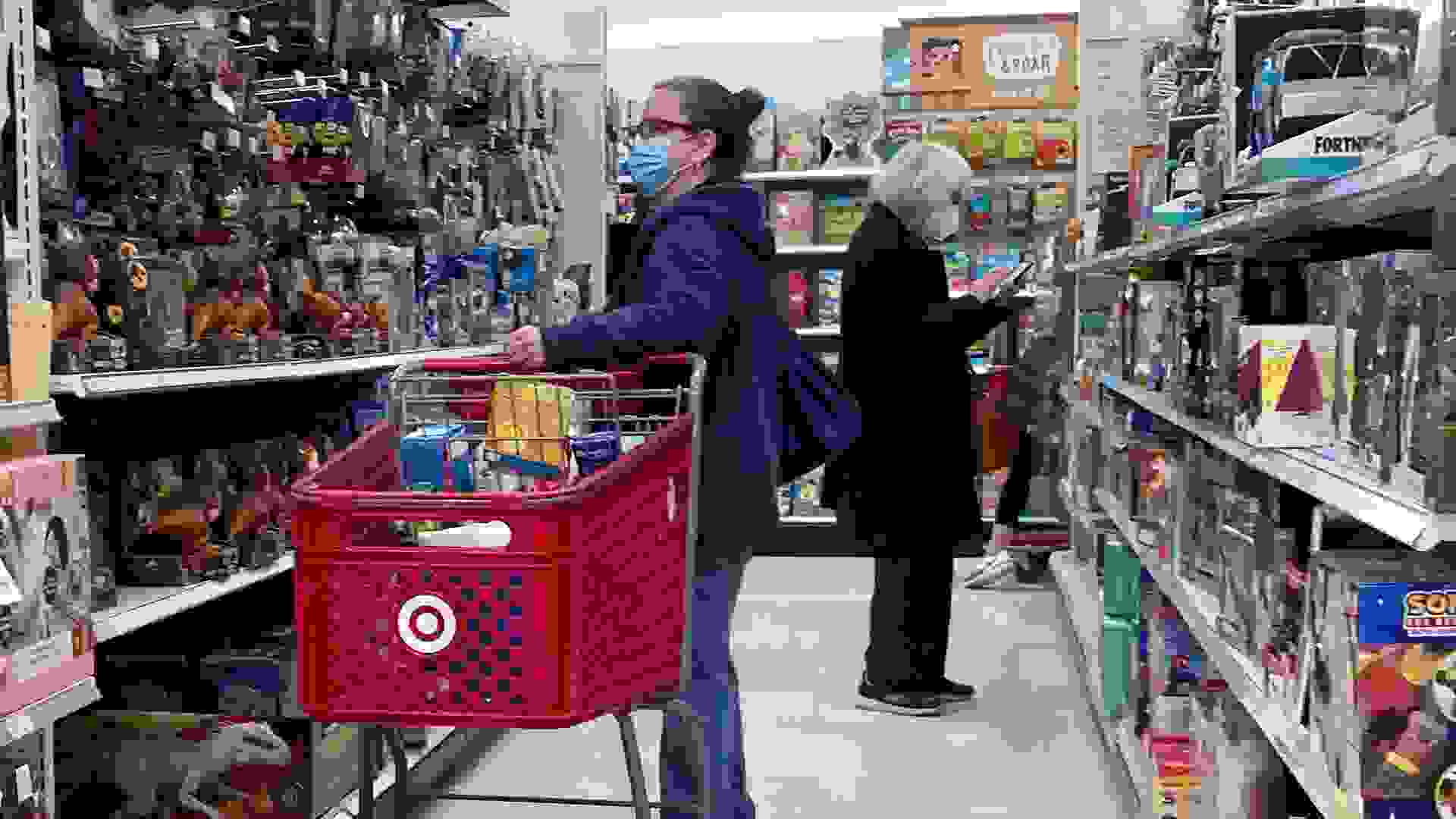 The holiday shopping season seems to begin sooner each year. Early birds looking to get a jump on December gift-giving can save on everything from electronics to toys. And if you're decorating your…
READ MORE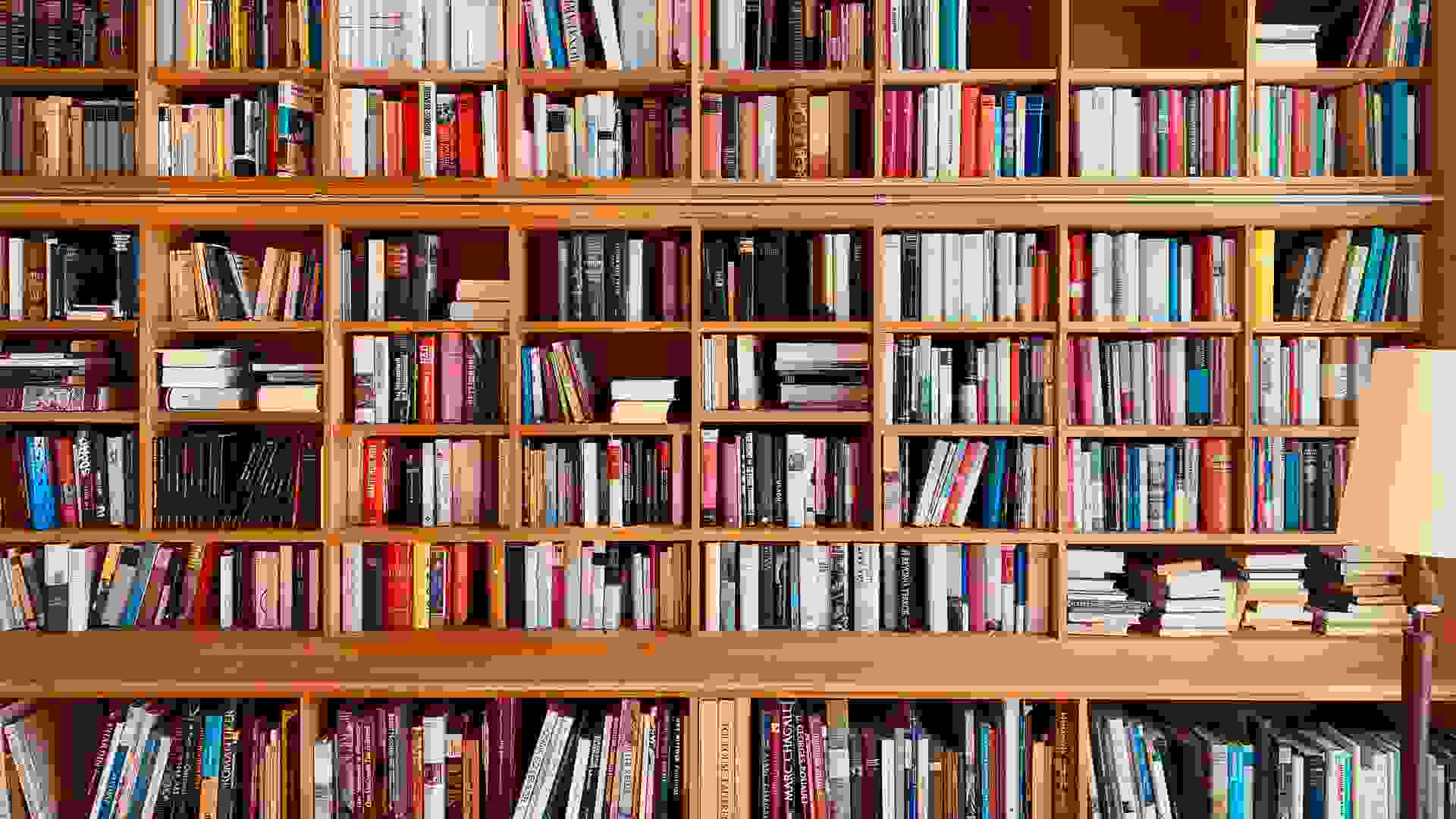 If you're looking for ways to make extra money, look no further than your own home. Check out these hidden sources of income that are right under your nose.
READ MORE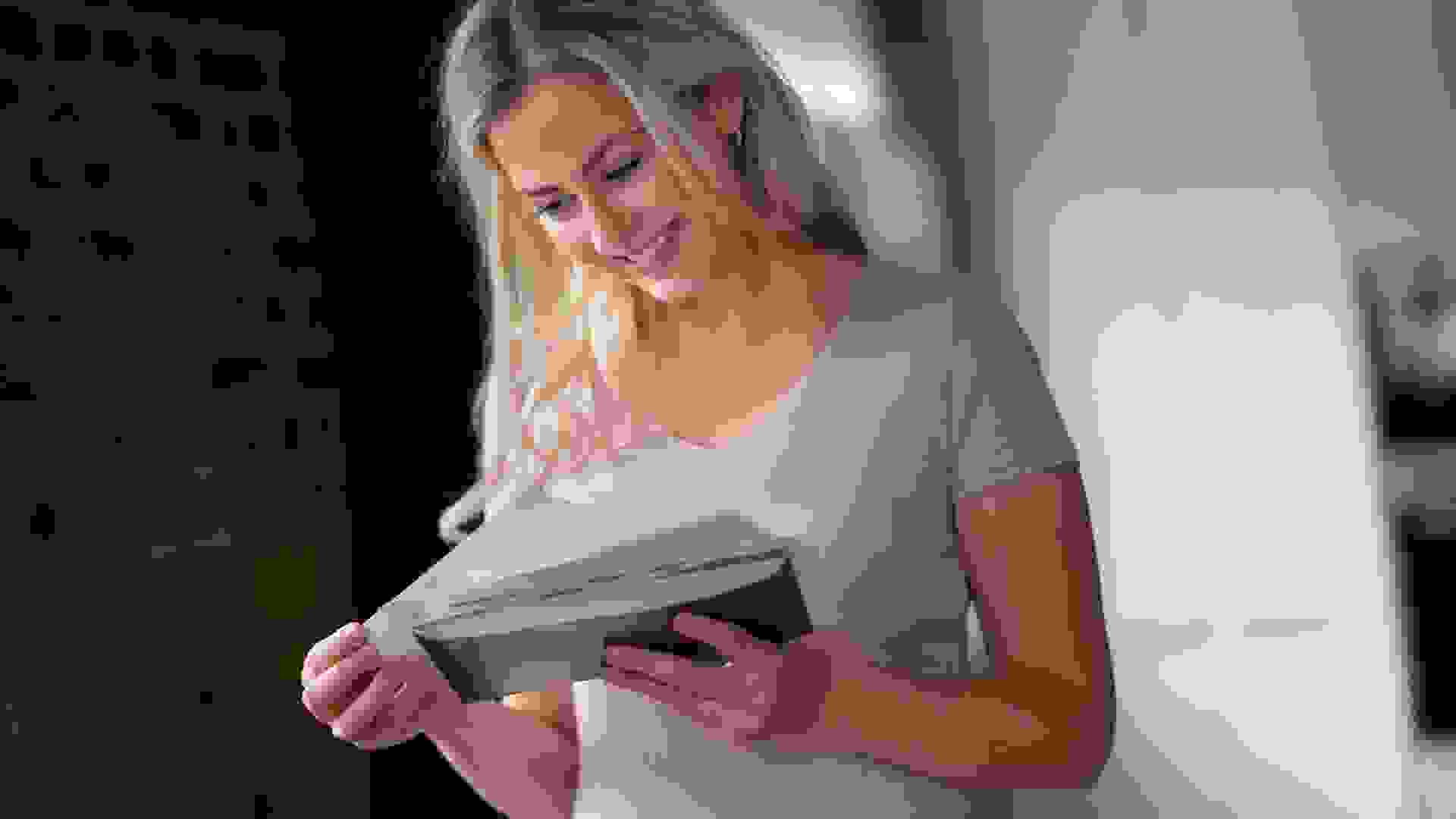 Inflation is still high, and consumer prices continue to steadily increase. Fortunately, some individual states are providing relief in the form of inflation relief checks. Learn: Why Does the Fed…
READ MORE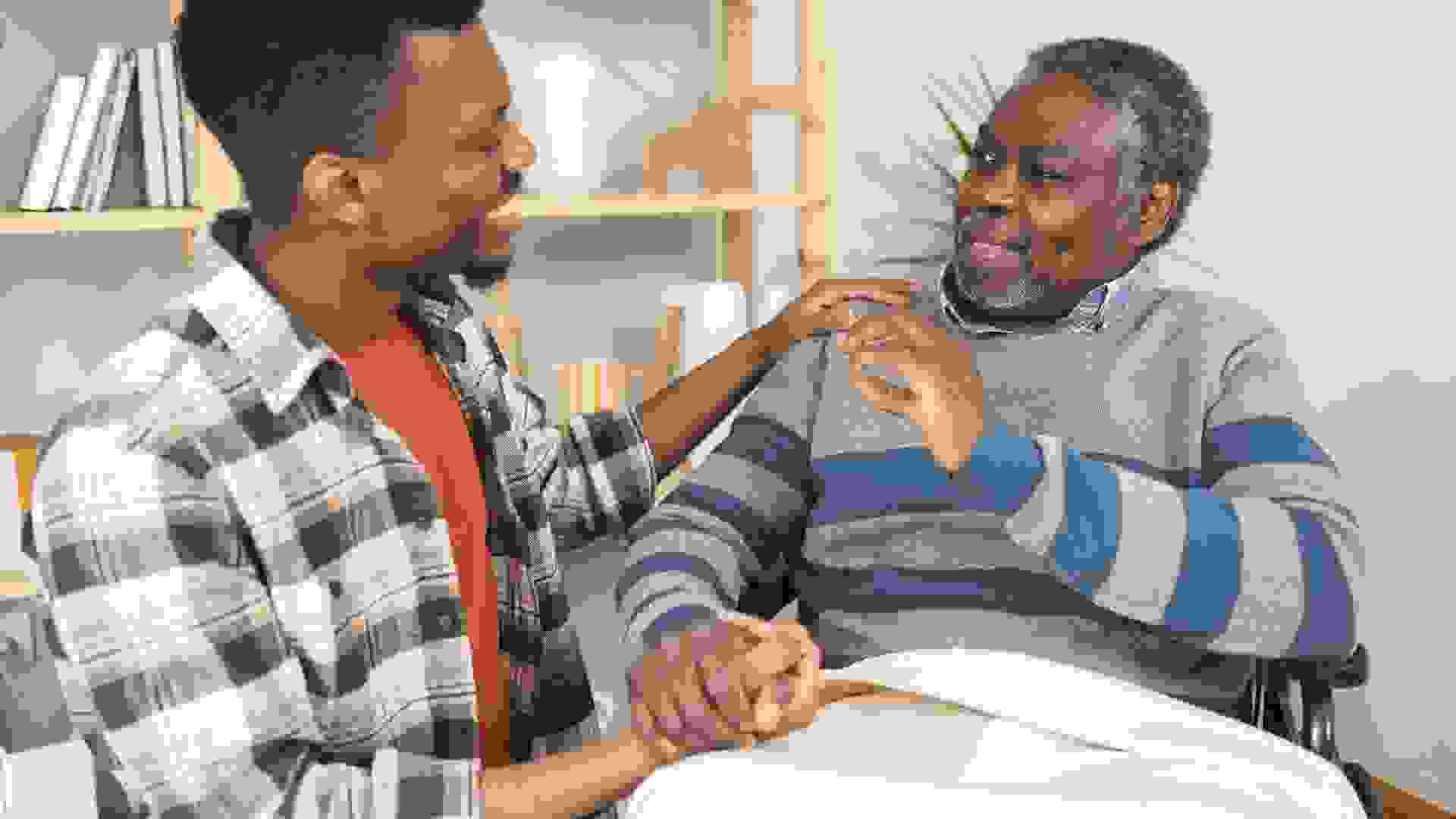 Social Security recipients who also qualify for Supplemental Security Income (SSI) benefits don't get SSI payments every month — and October 2022 is one of the months they aren't sent out. Because of…
READ MORE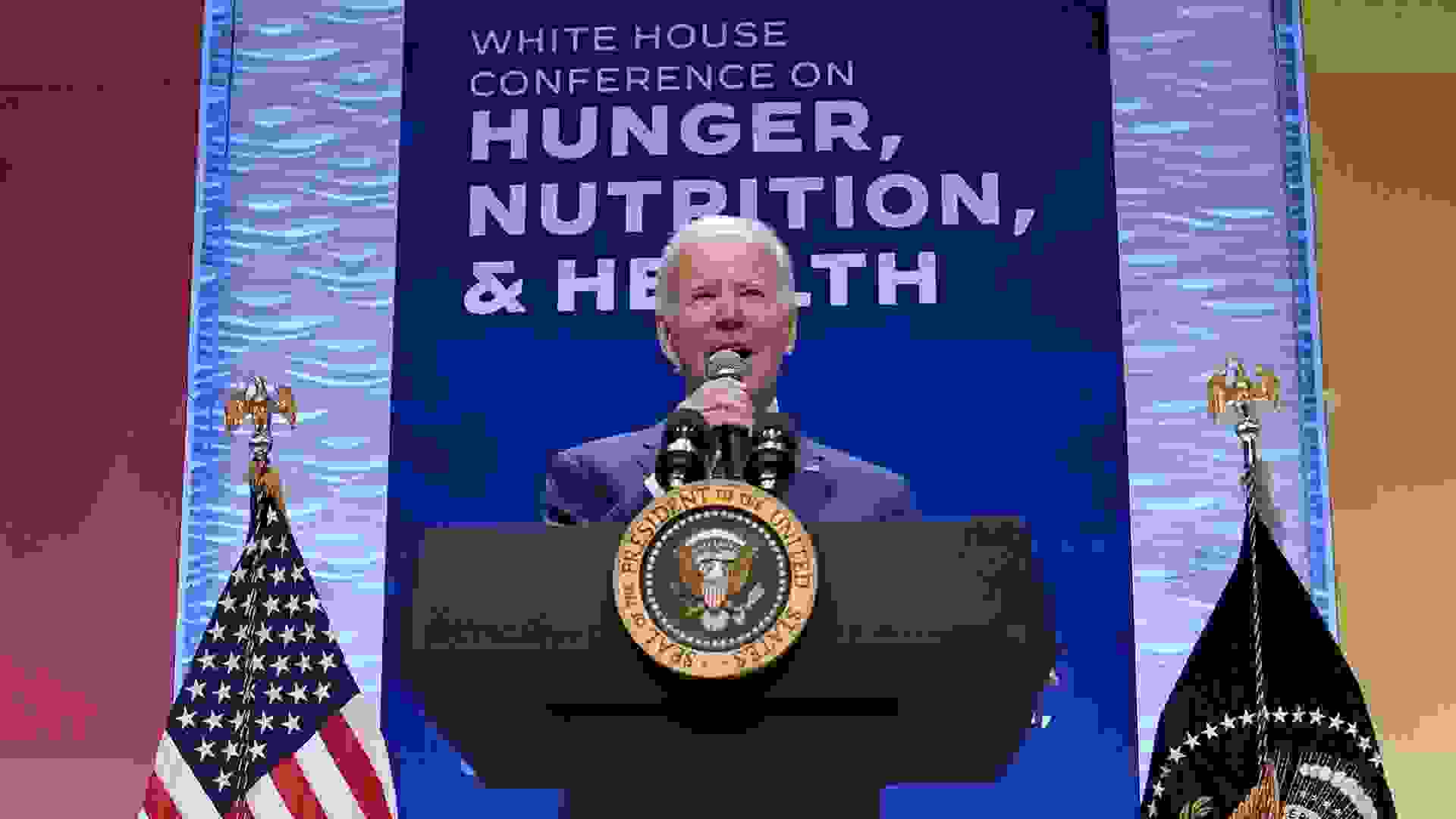 The White House held the Conference on Hunger, Nutrition, and Health — the first such conference in 50 years — on Sept. 28 to address hunger and diet-related diseases. The event comes amid a U.S….
READ MORE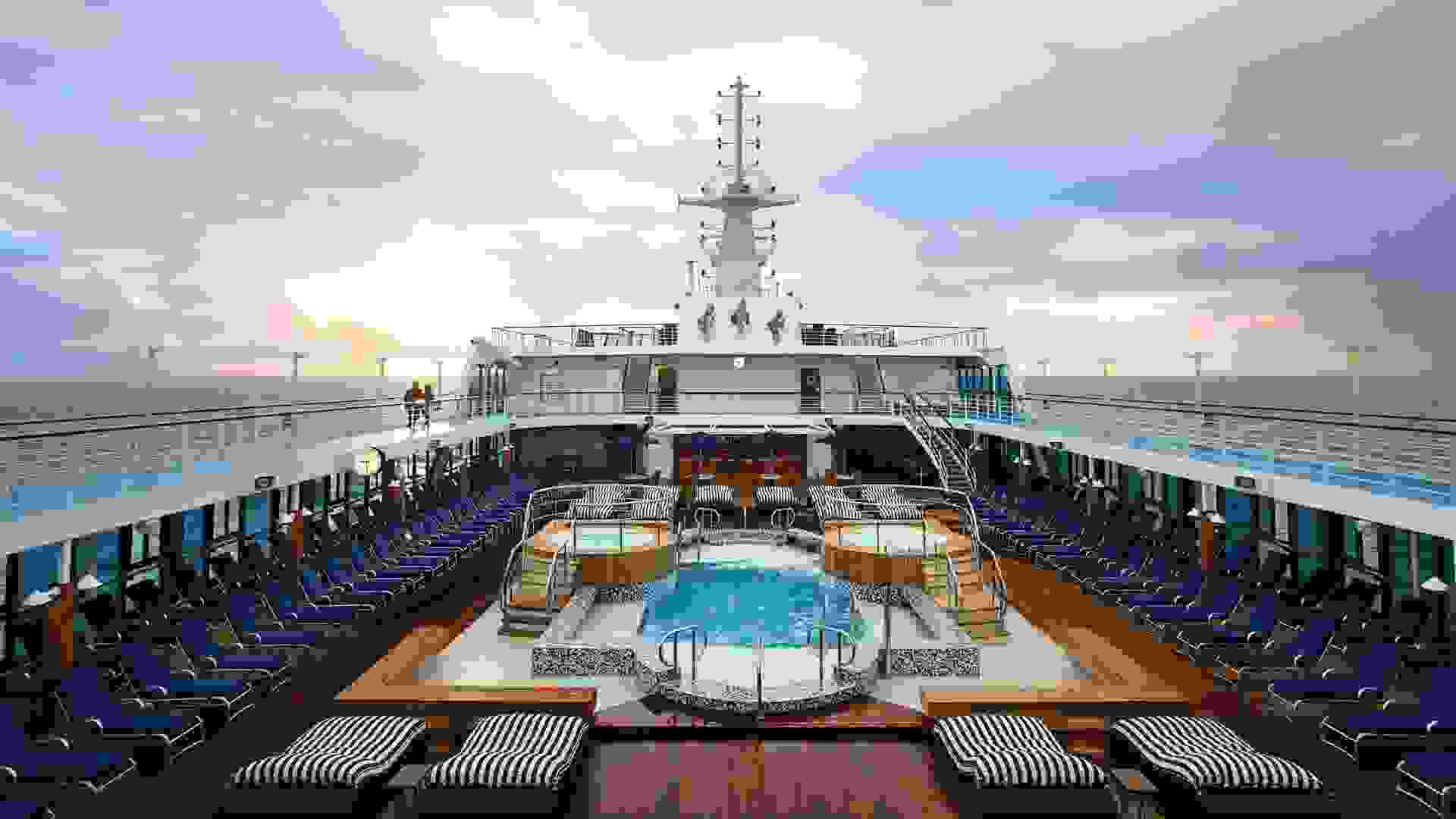 Even among the crème de la crème of luxury liners, some stand out from the rest. While the cruising industry took a large operational and financial hit during the pandemic, companies have adapted…
READ MORE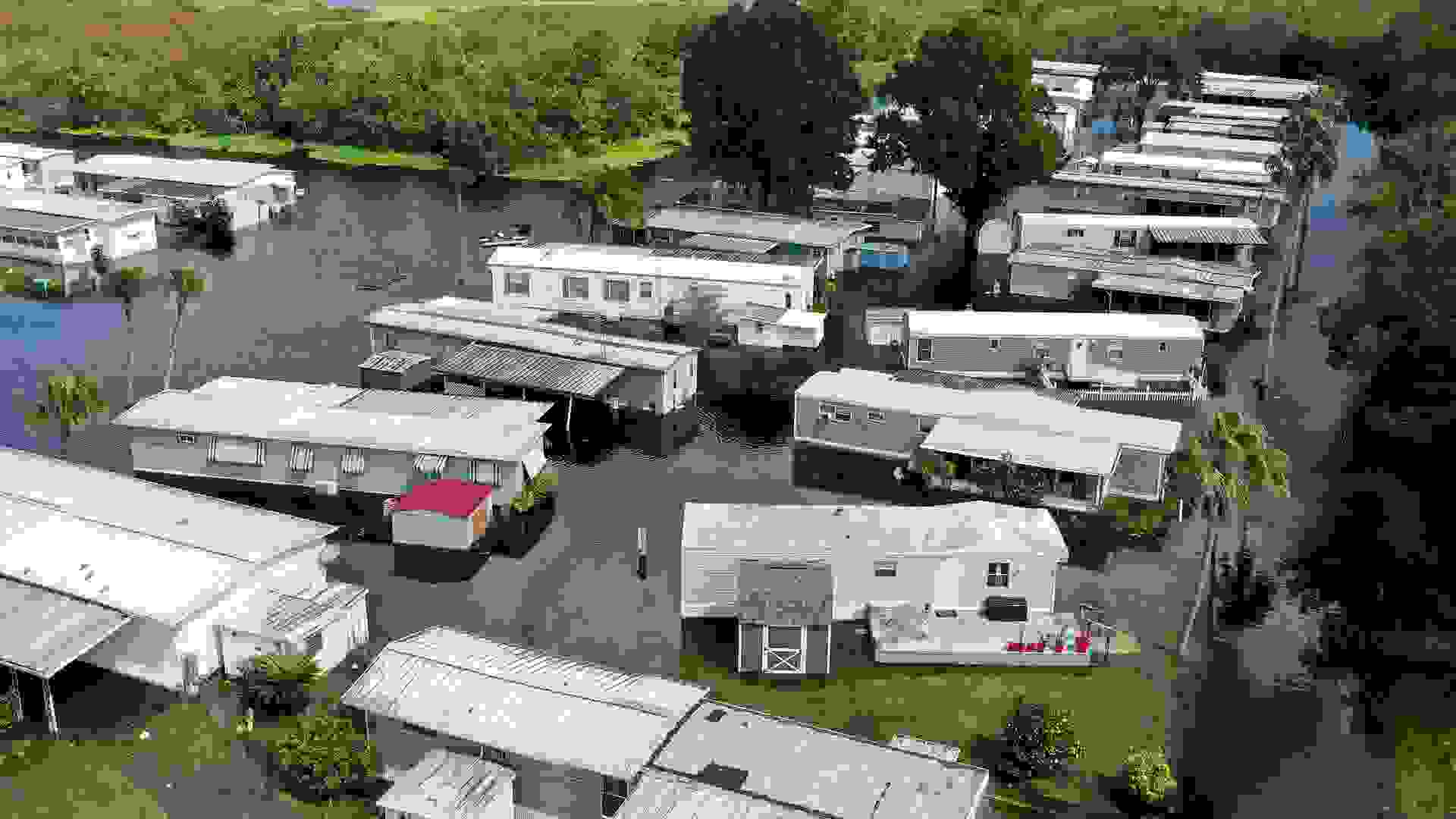 As Florida continues its recovery efforts following Hurricane Ian — one of the most devastating storms in the state's history — government officials have issued guidelines on help that is available…
READ MORE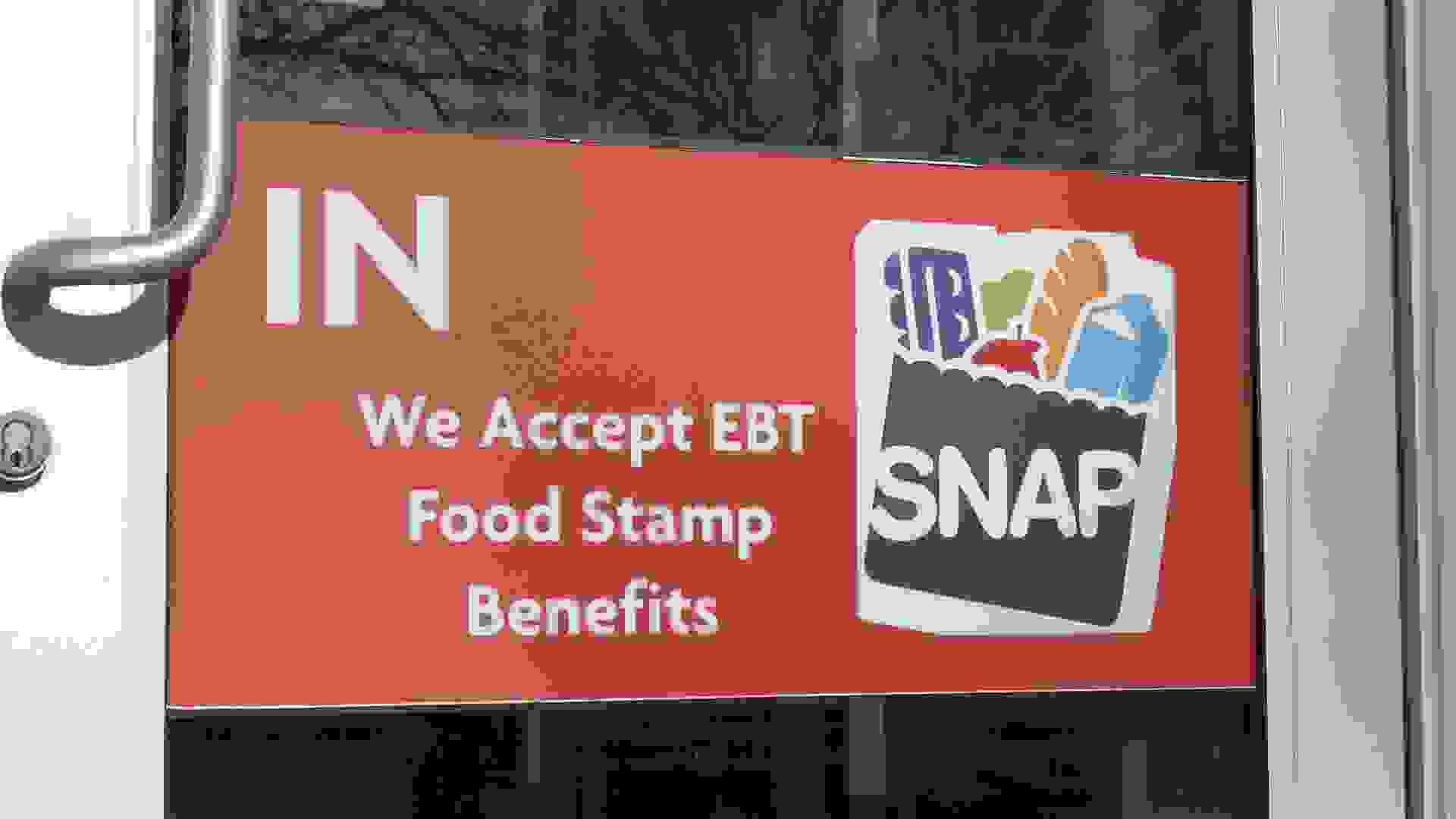 To qualify for Supplemental Nutrition Assistant Program (SNAP) benefits, which were previously referred to as food stamps, you need to meet certain eligibility requirements, including the amount of…
READ MORE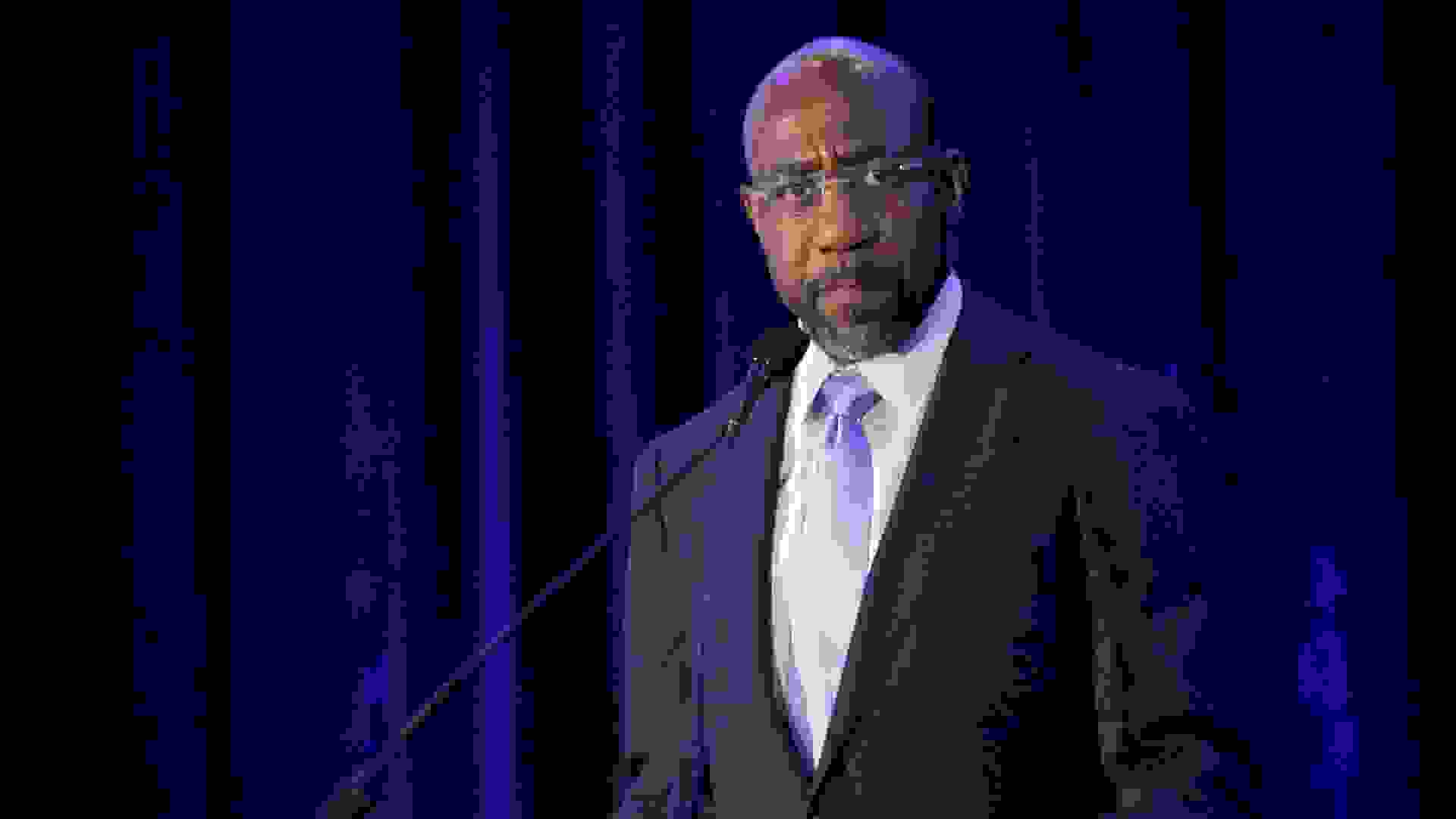 Raphael Warnock (53), the current junior United States senator from Georgia, is up for a spirited debate against Republican candidate Hershel Walker on Oct. 14.  The race is very close, with most…
READ MORE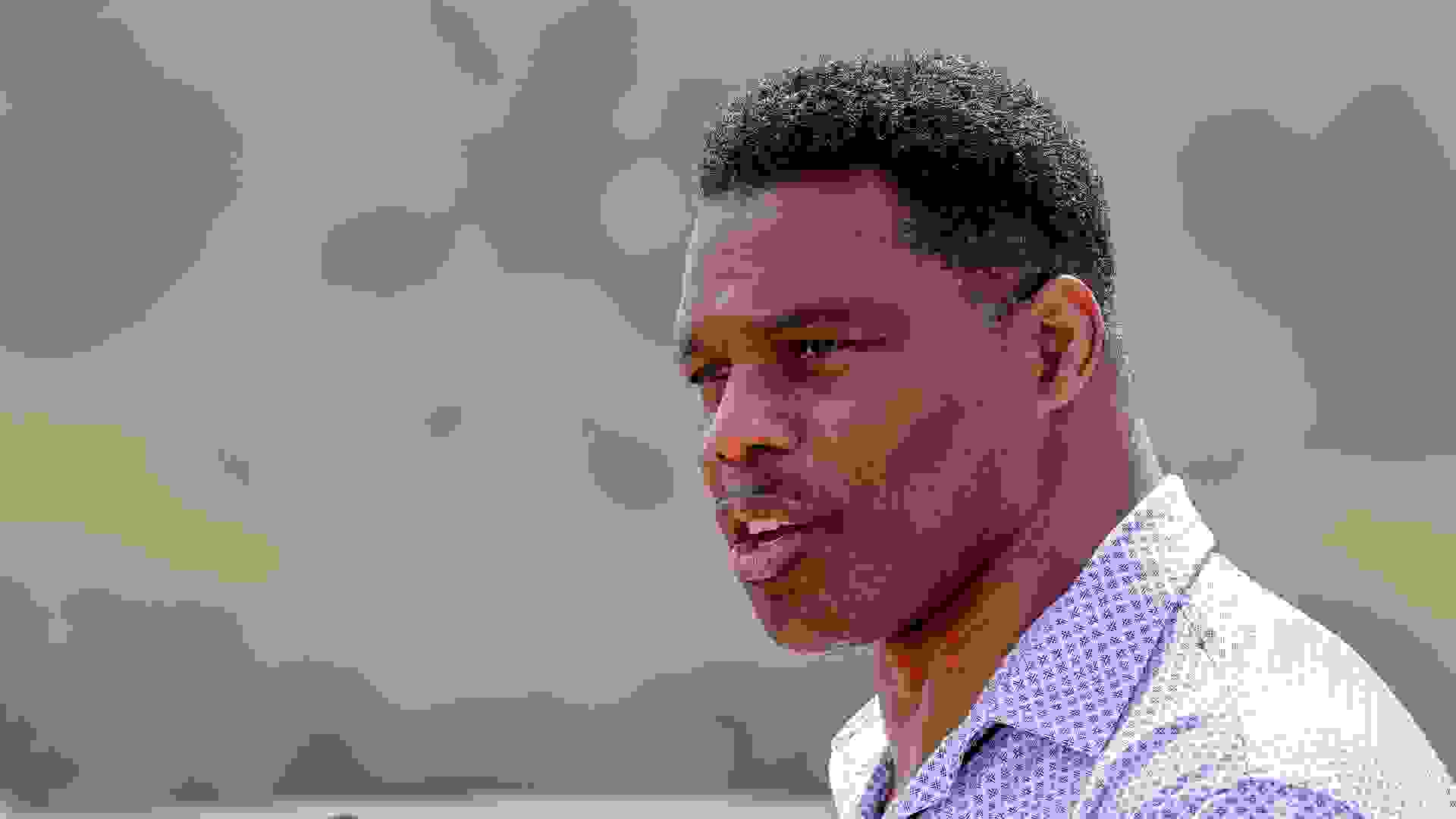 Herschel Walker, 60, is an American athlete, businessman and philanthropist who is currently the Republican nominee for the vacant senate seat in Georgia. He is in an incredibly tight and dirty…
READ MORE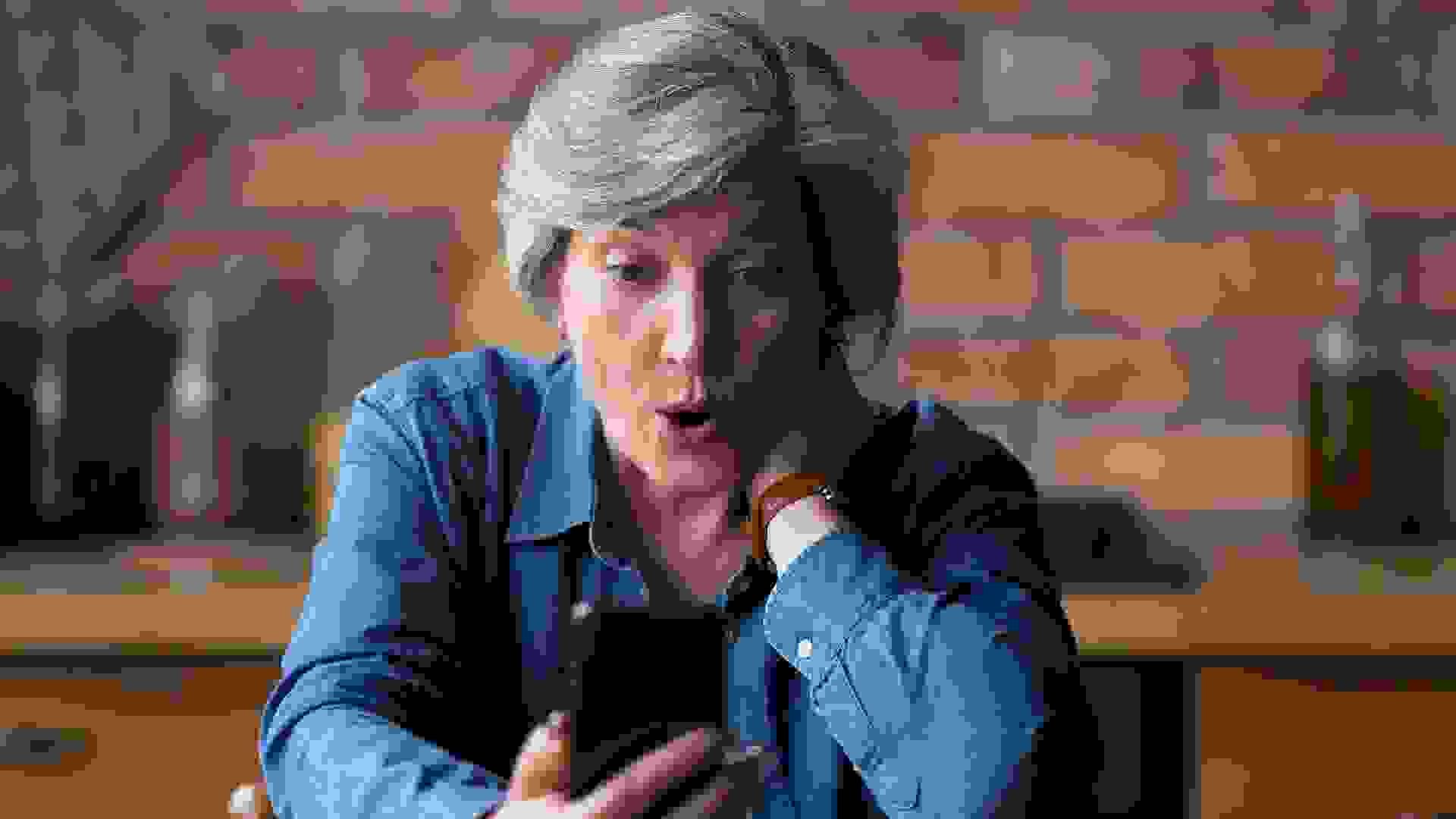 Crocs lovers rejoice! You have the chance to win a pair of your favorite foam clogs all this week. See: 9 Bills You Should Never Put on AutopayFind: 10 Items That Are Always Cheaper at Sam's Club…
READ MORE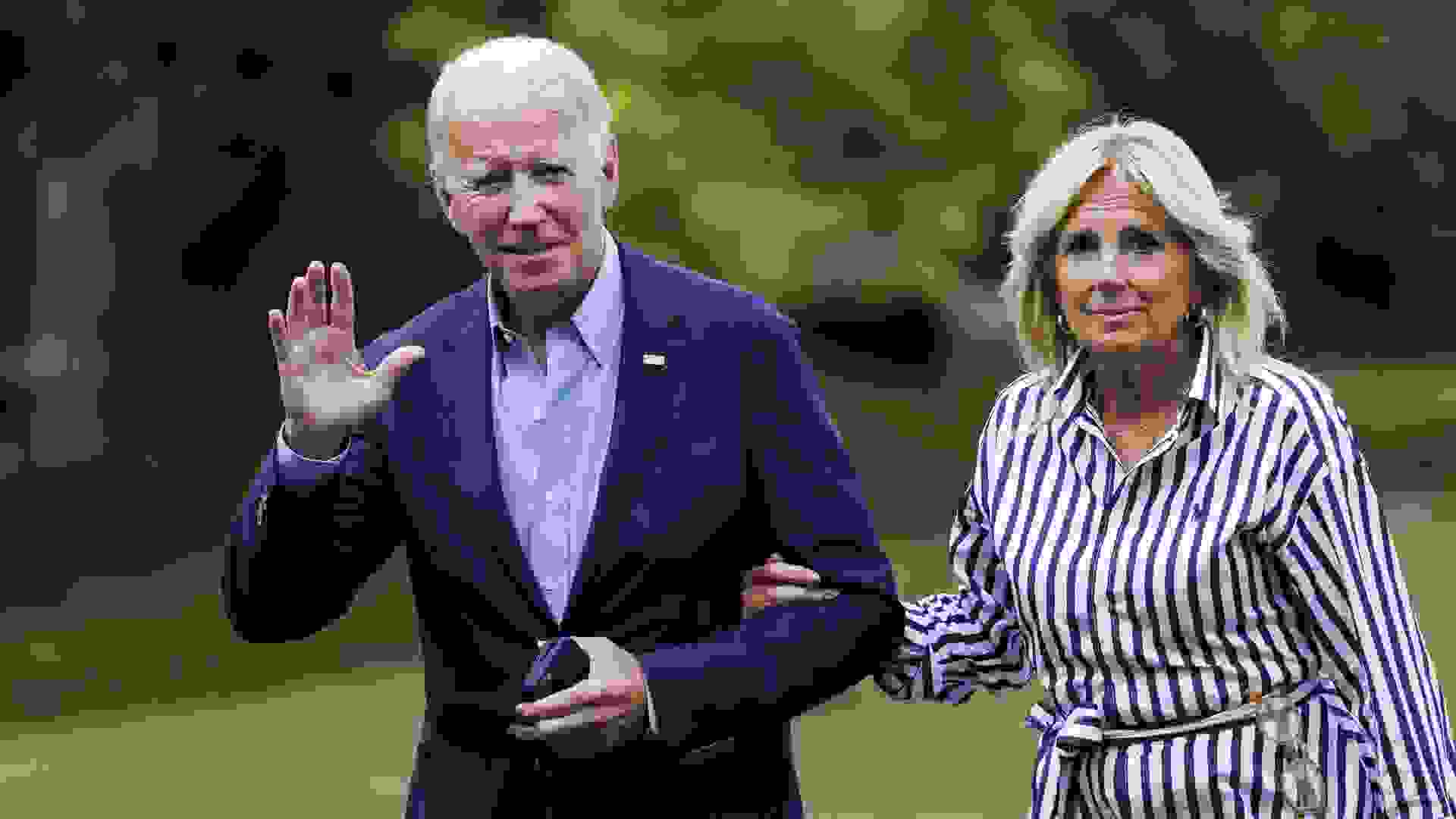 Of the 66 million Americans who receive a Social Security check every month, according to the Social Security Administration, one couple claiming benefits may come as a surprise: President Joe Biden…
READ MORE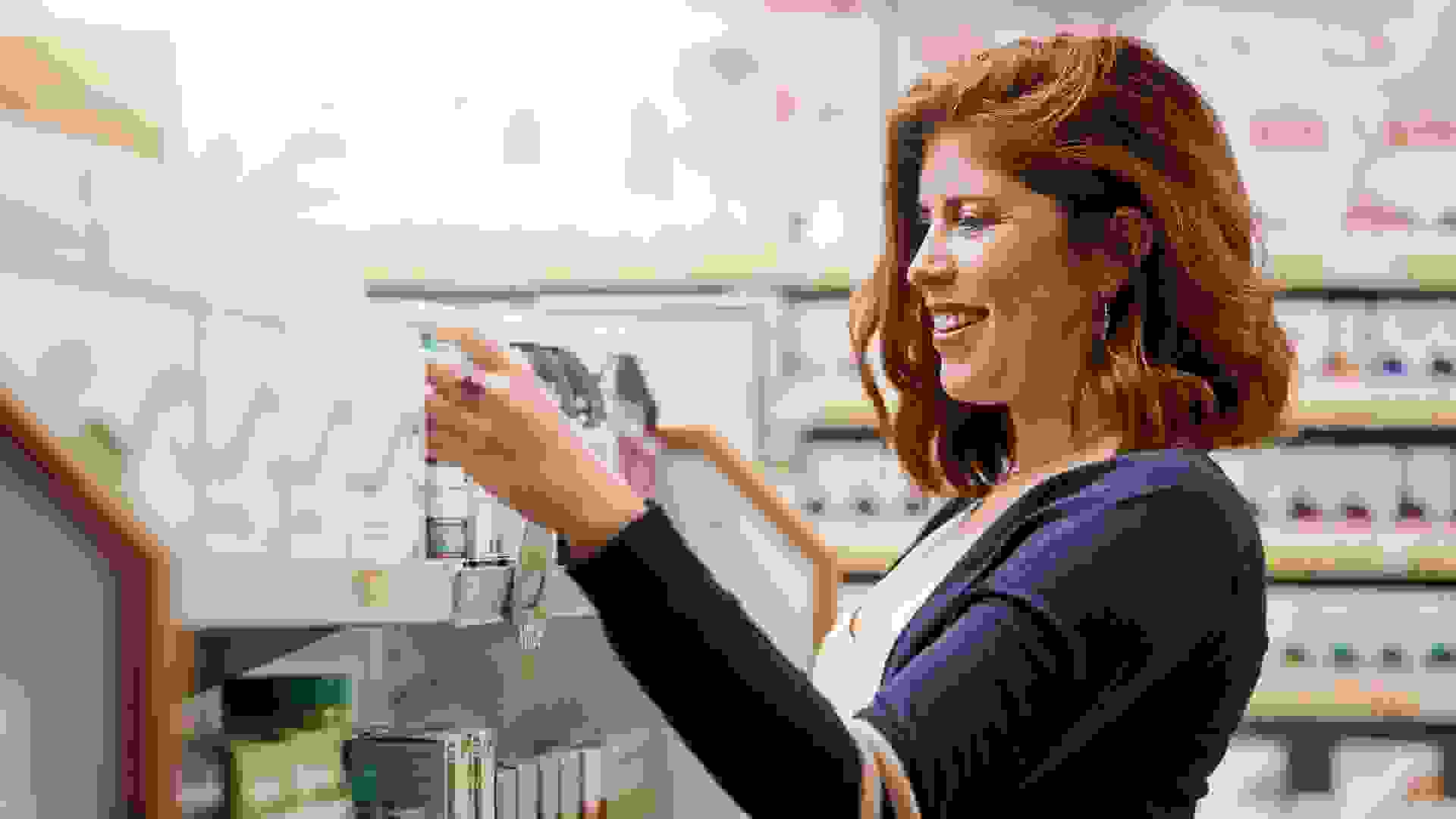 Among the many government programs initiated during the COVID-19 pandemic was an IRS initiative that gave holders of health flexible spending accounts greater latitude to carry over unused amounts and…
READ MORE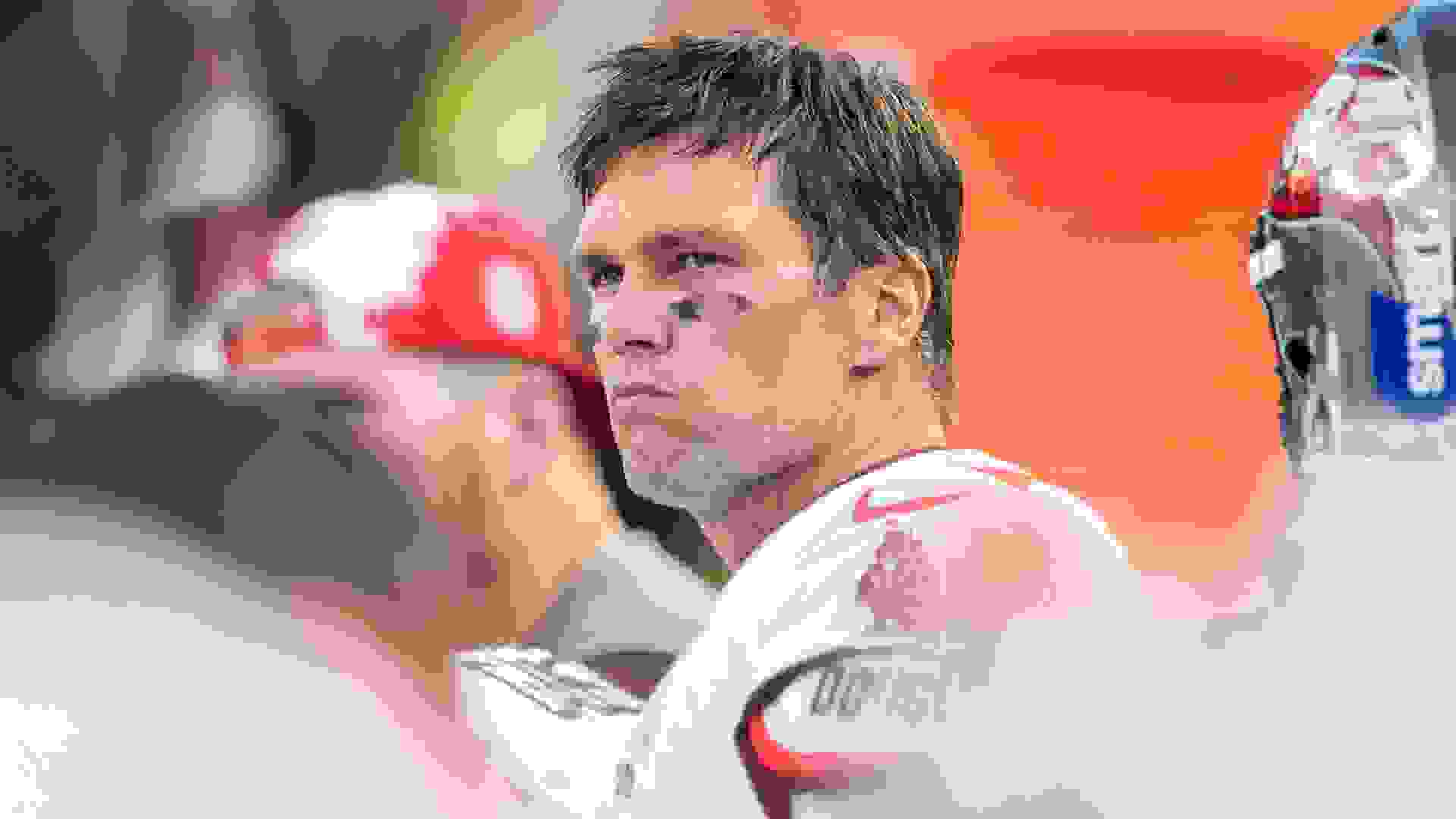 After announcing his retirement on Feb. 1, 2022, superstar quarterback Tom Brady changed course, citing "unfinished business" on the field in a March 13 tweet. "These past two months I've realized my…
READ MORE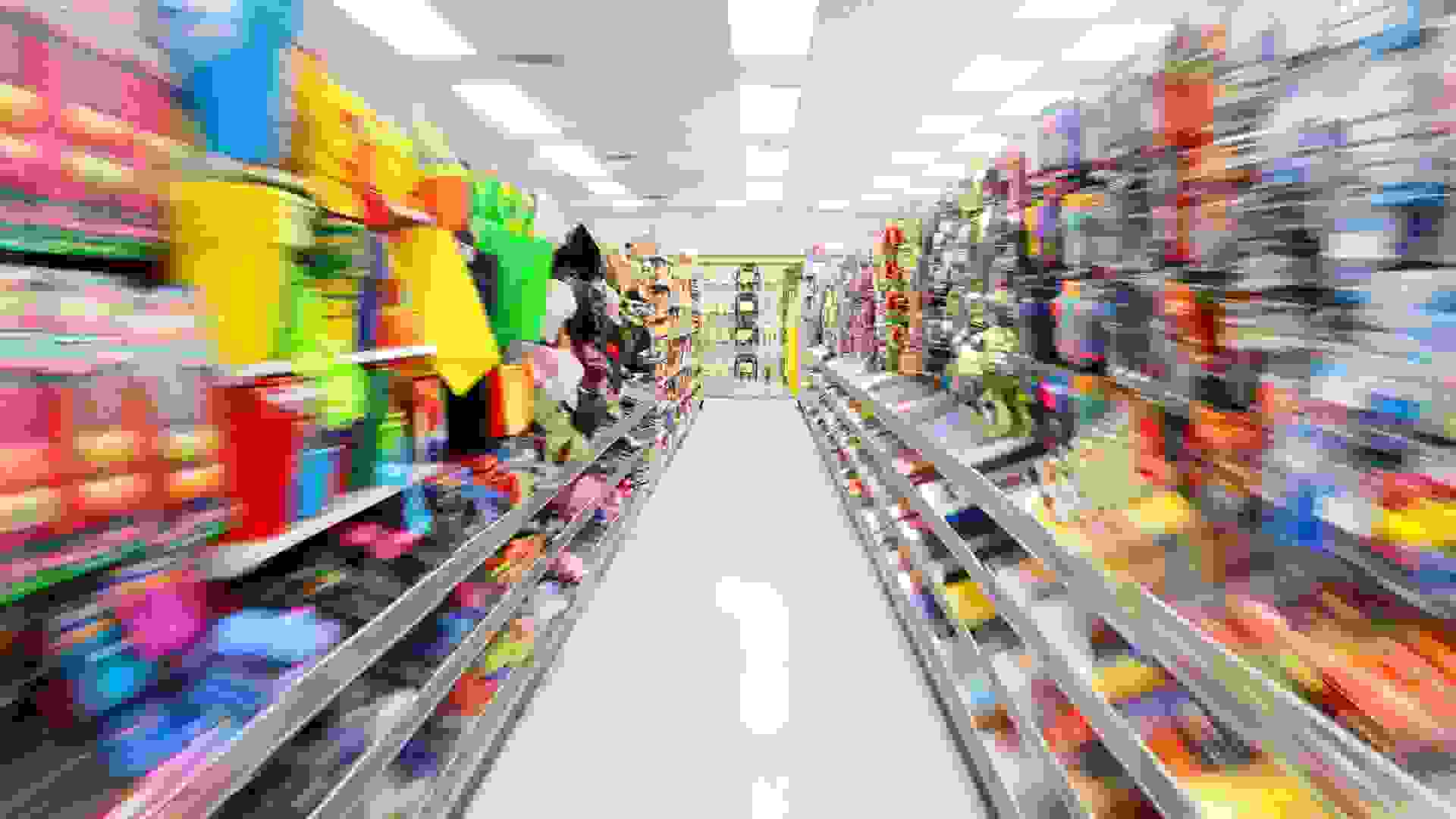 With inflation at a four-decade high and Americans' wallets being hard hit, wealthier shoppers are now also turning to Dollar General, according to CEO Todd Vasos. Related: Dollar Tree: 5…
READ MORE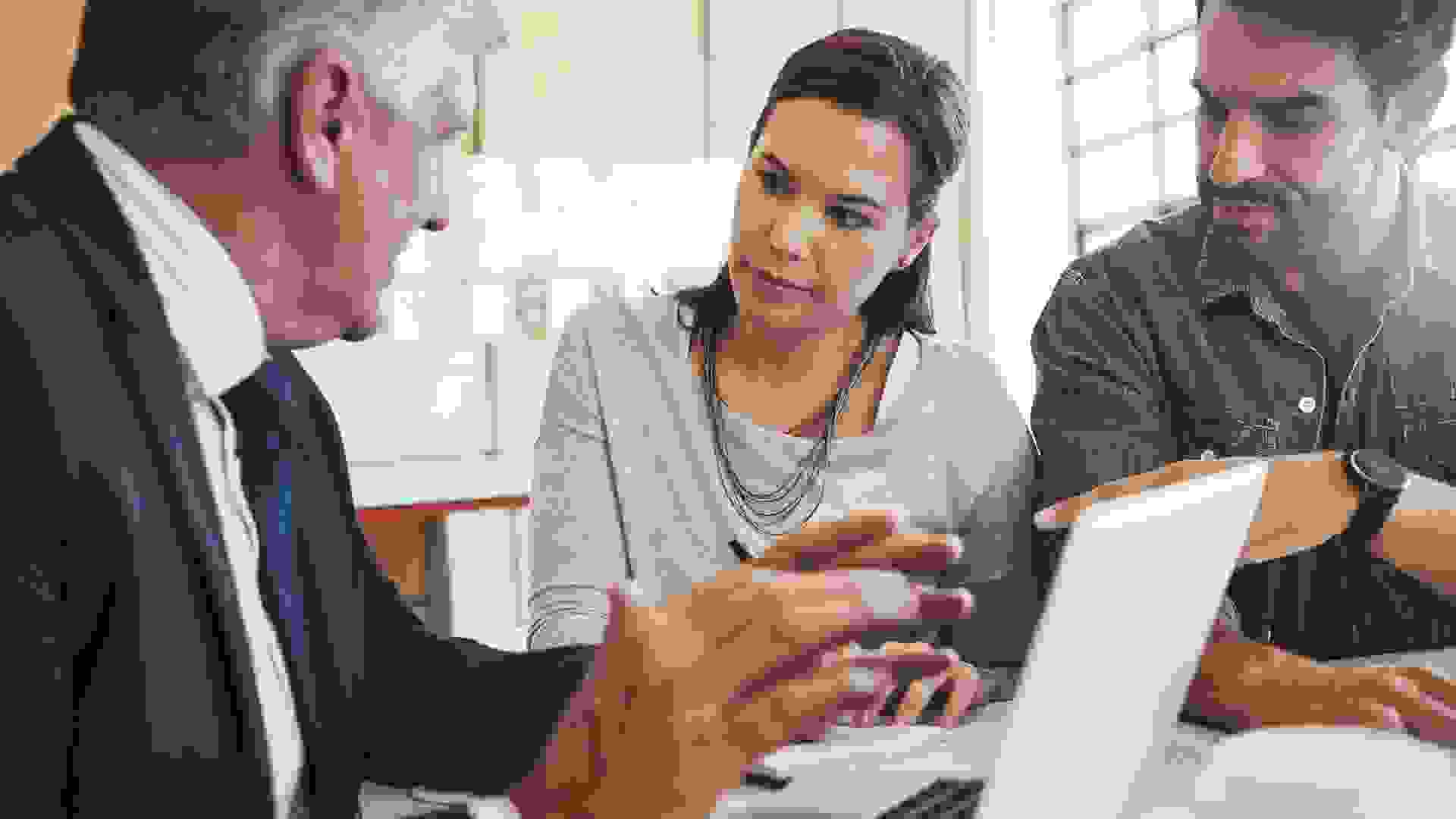 The IRS has several deadlines to file taxes and pay your taxes due so it's important you're aware of all applicable dates.
READ MORE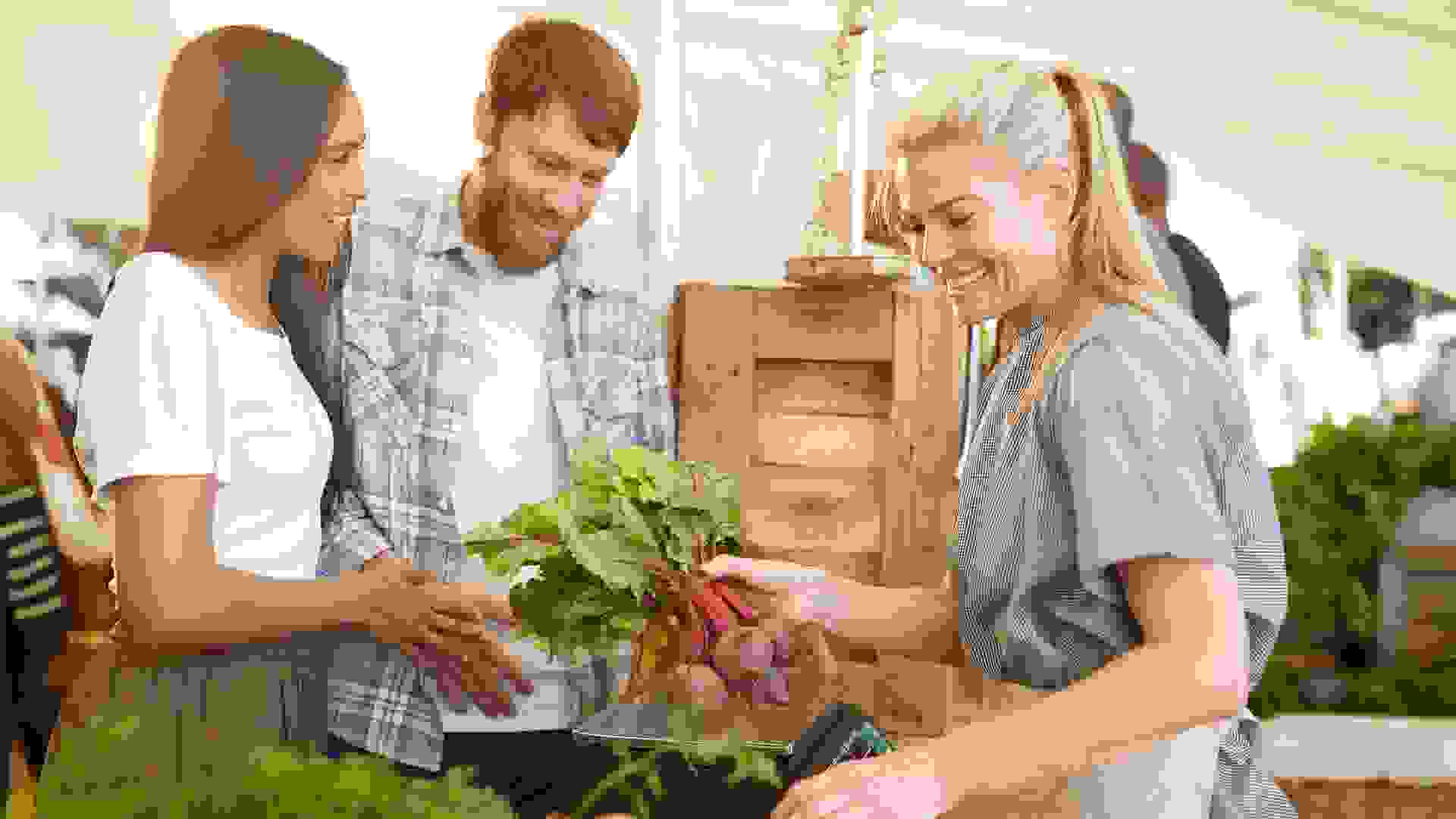 The Supplemental Nutrition Assistance Program, the nation's most important anti-hunger program, provides monthly benefits to eligible Floridian households via the Florida EBT card. SNAP is…
READ MORE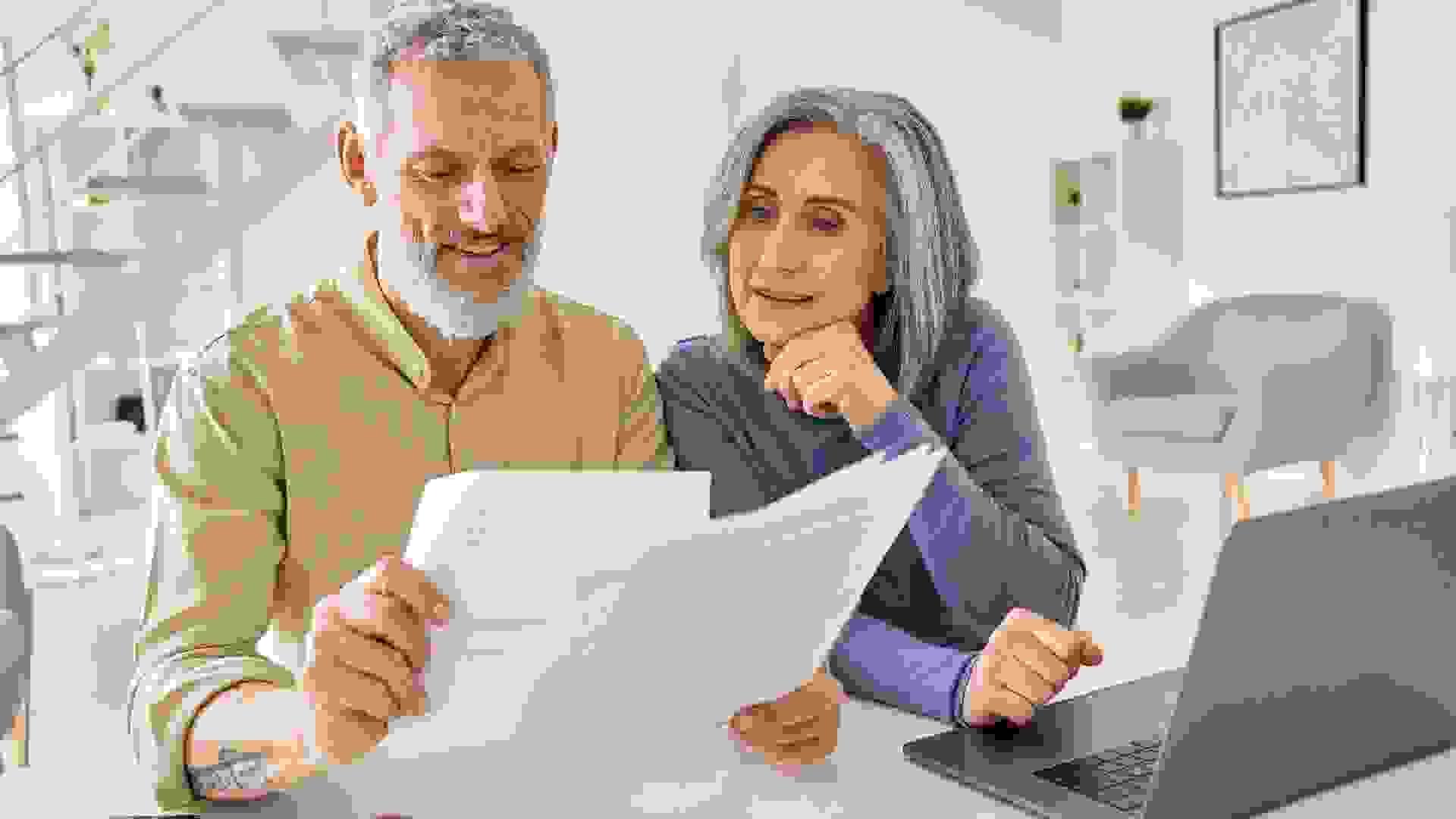 Social Security is designed to support workers and their families by providing a guaranteed source of retirement income for those who meet certain criteria. Social Security Administration (SSA)…
READ MORE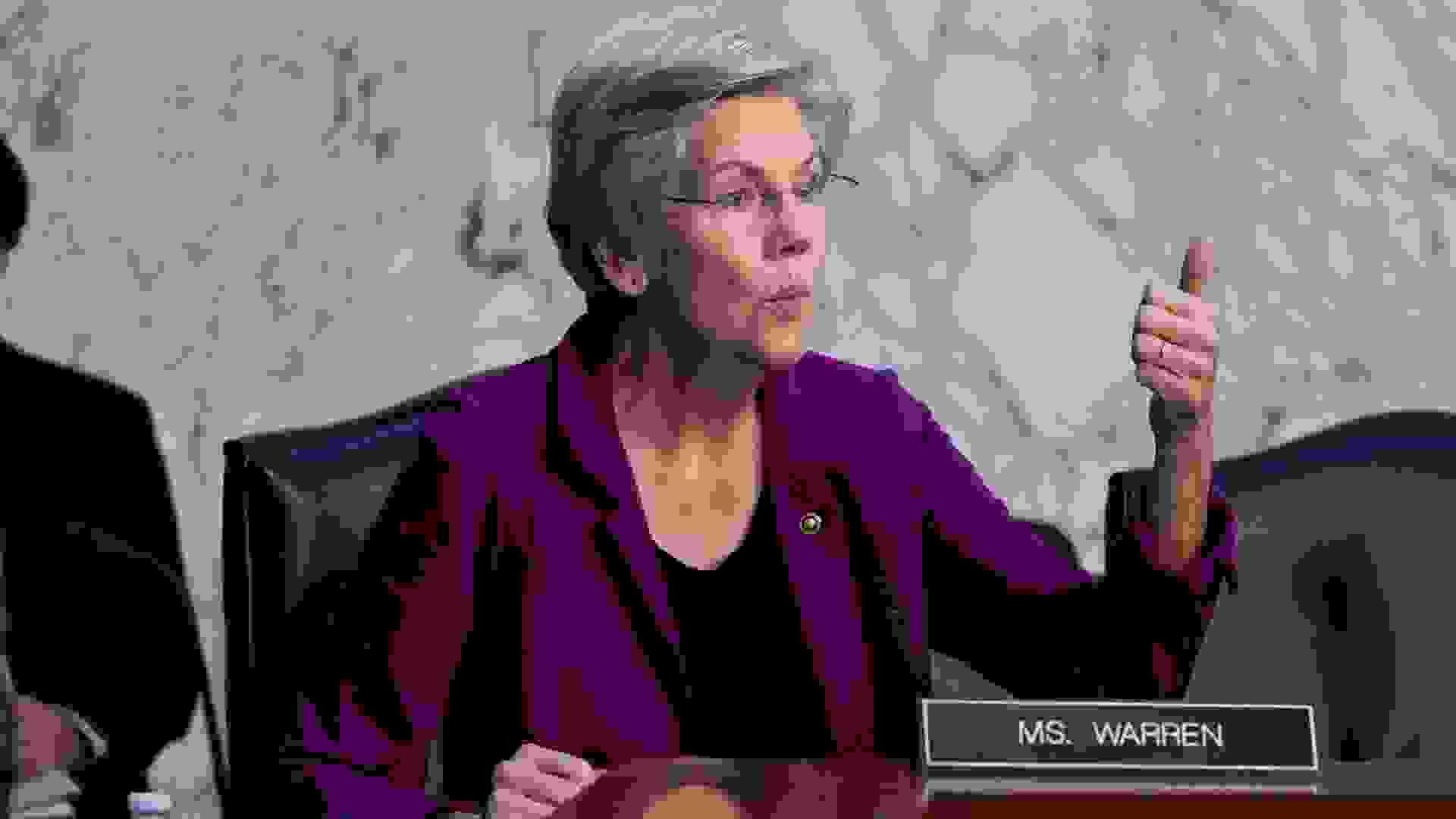 A battle is brewing between lawmakers and banking lobbyists over scams involving Zelle, the popular payment platform used by tens of millions of consumers and thousands of financial institutions. How…
READ MORE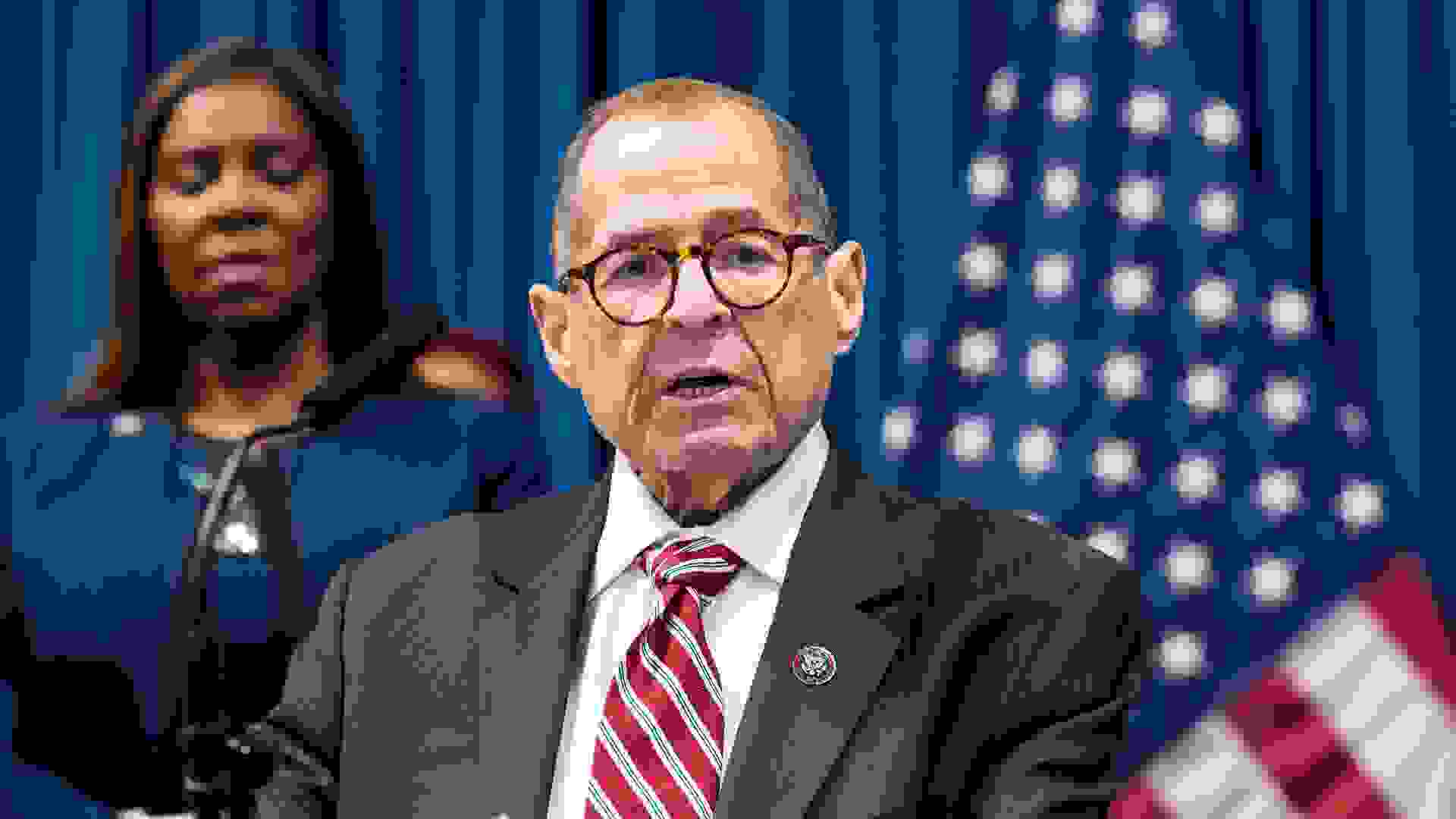 Rep. Jerry Nadler (75) is an American attorney who has served as the U.S. representative of New York for 15 congressional terms and has been the chairperson of the House Judiciary Committee for the…
READ MORE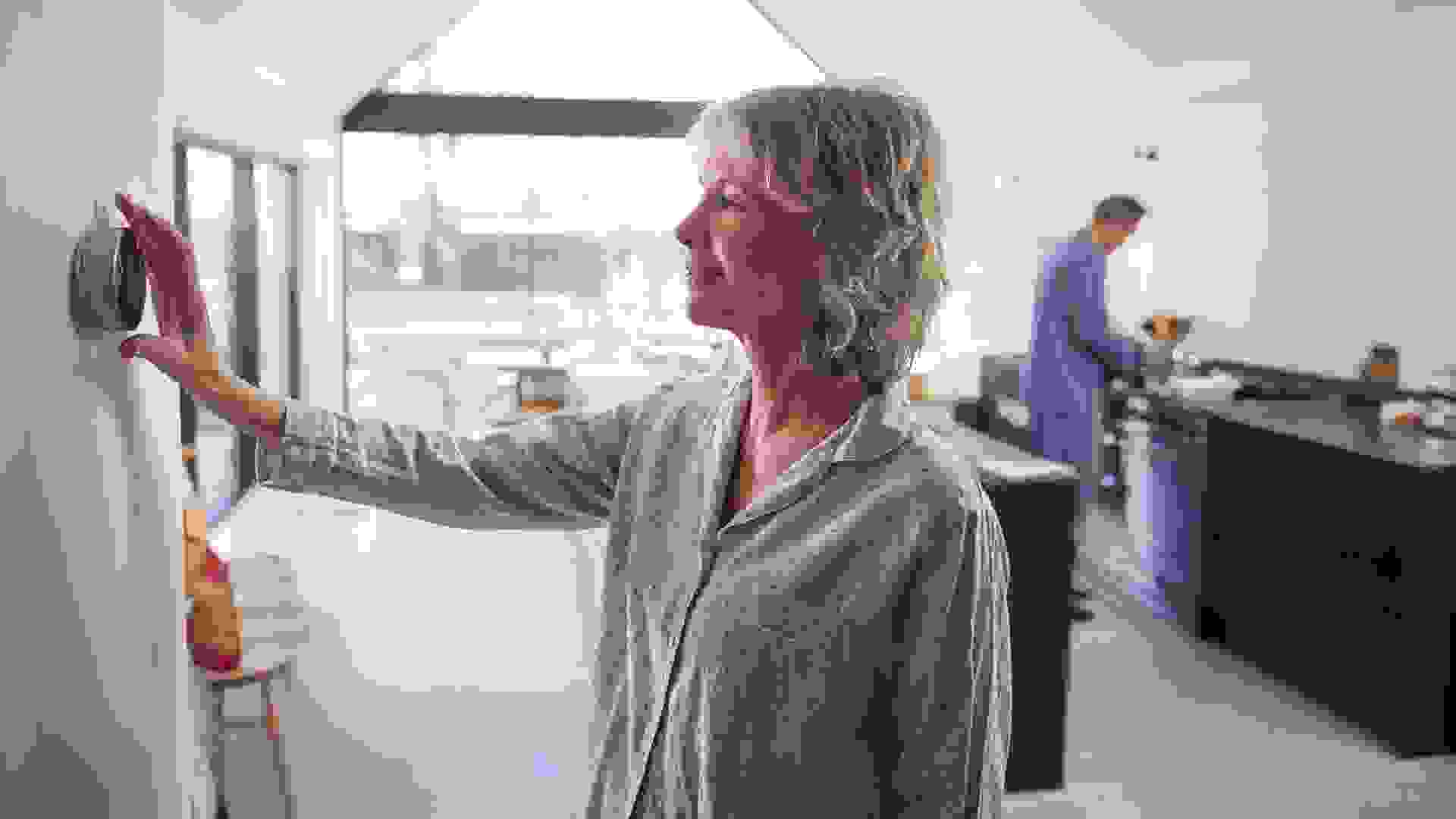 Get ready — winter is coming, and so are those big gas bills to heat your home. According to the latest data in the Consumer Price Index for August 2022, the cost of natural piped gas is on the rise…
READ MORE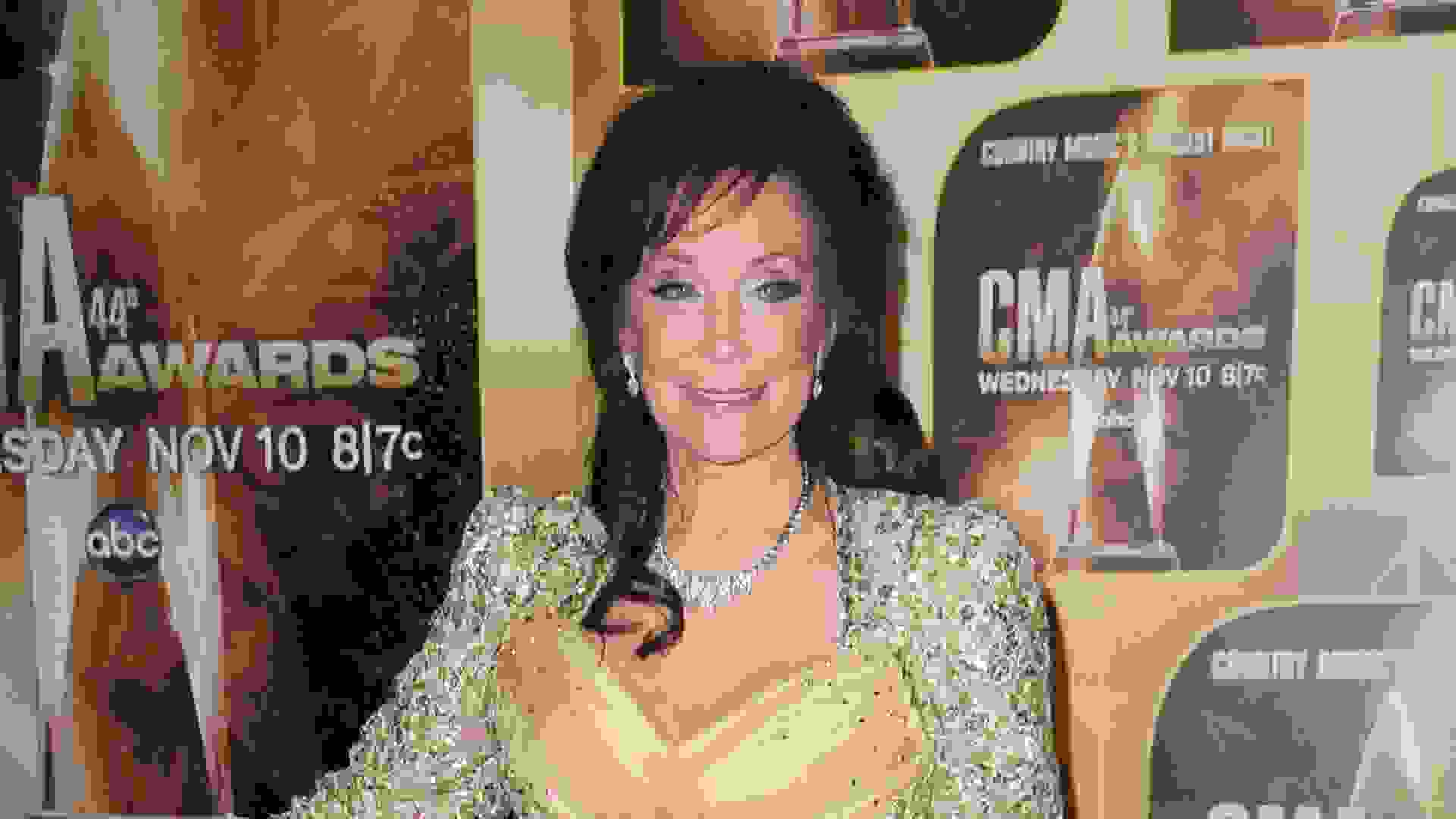 Country icon Loretta Lynn died Tuesday in her home in Hurricane Mills, Tennessee, at the age of 90, according to an Associated Press report. Find Out: How Rich Is Meghan Markle?Explore: Your Biggest…
READ MORE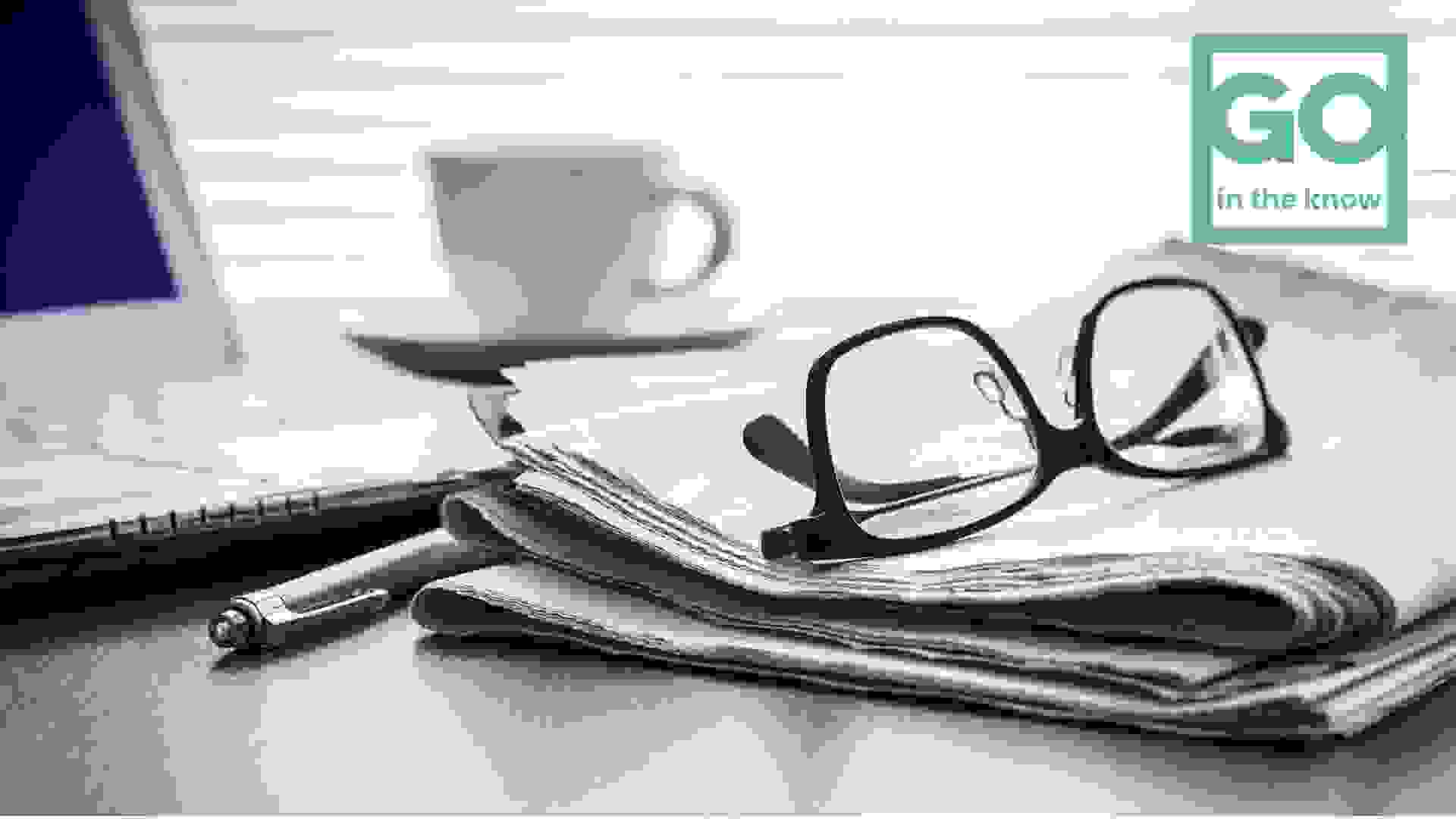 There may be no better day to celebrate after work than National Taco Day, but don't hit up happy hour later without catching up on today's top financial stories first. The Big Lead: Retirees Are…
READ MORE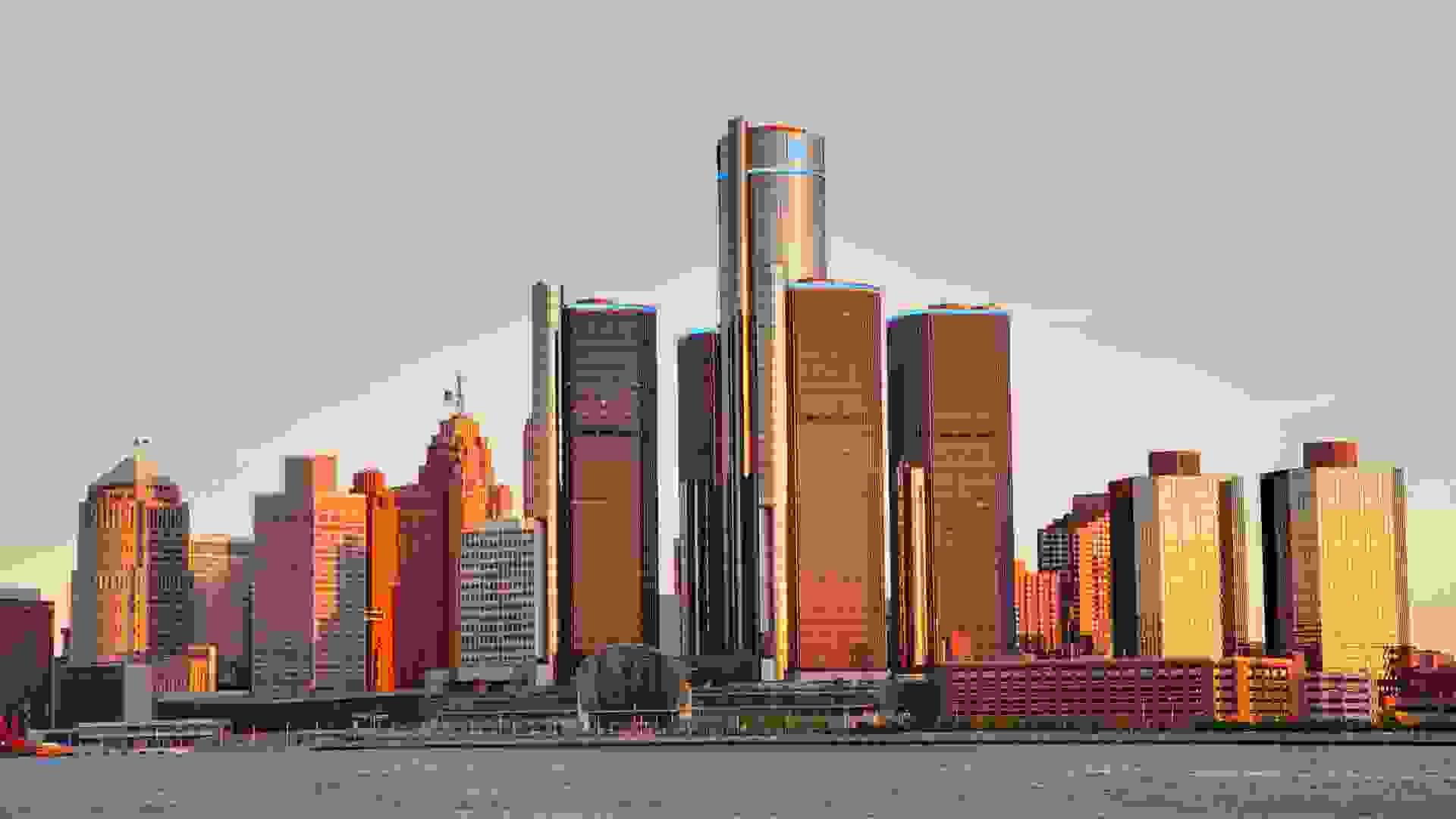 With inflation at a four-decade high, cost of living is on the mind of many Americans. And a new survey finds that there are major disparities in terms of household bill costs across the 50 largest…
READ MORE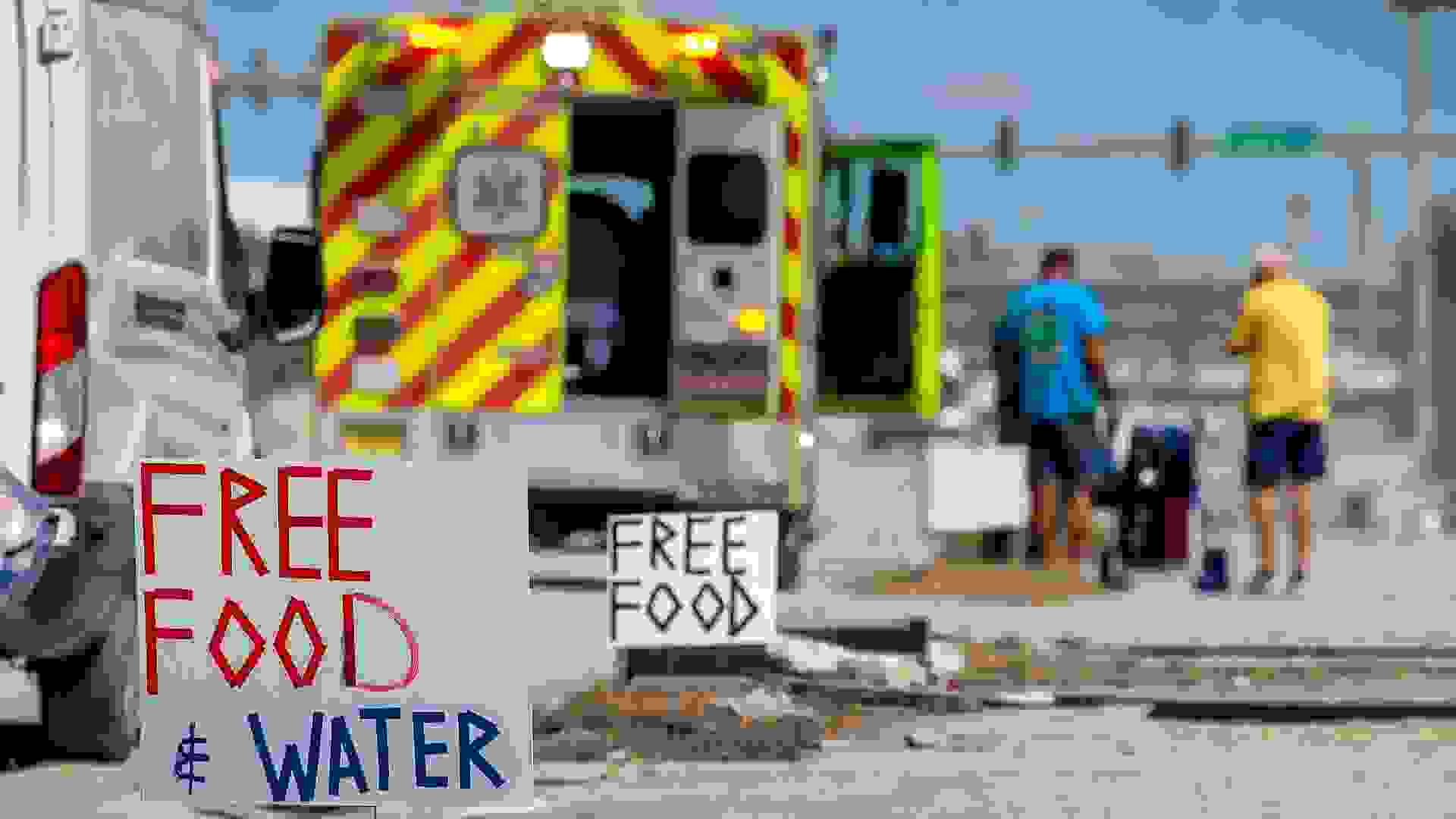 Floridians are waiting for federal relief after Hurricane Ian swept through the state at the end of September. While individual assistance has been declared, Disaster Supplemental Nutrition Assistance…
READ MORE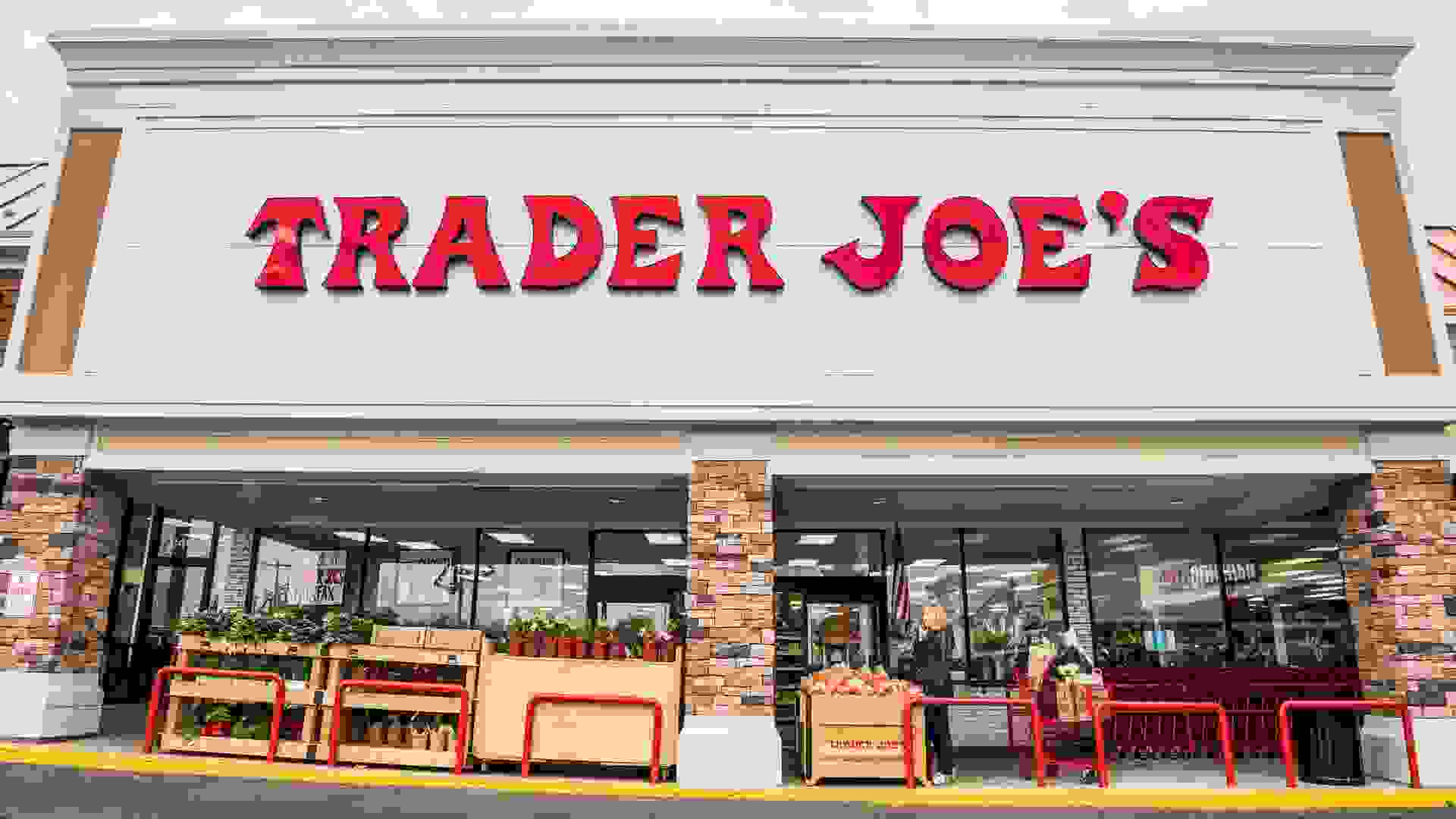 Trader Joe's is bringing back a pre-pandemic favorite — free samples. Dollar Tree: 5 High-Quality Items To Buy NowSocial Security: Women Get $354 Per Month Less Than Men – Here's Why Shoppers posted…
READ MORE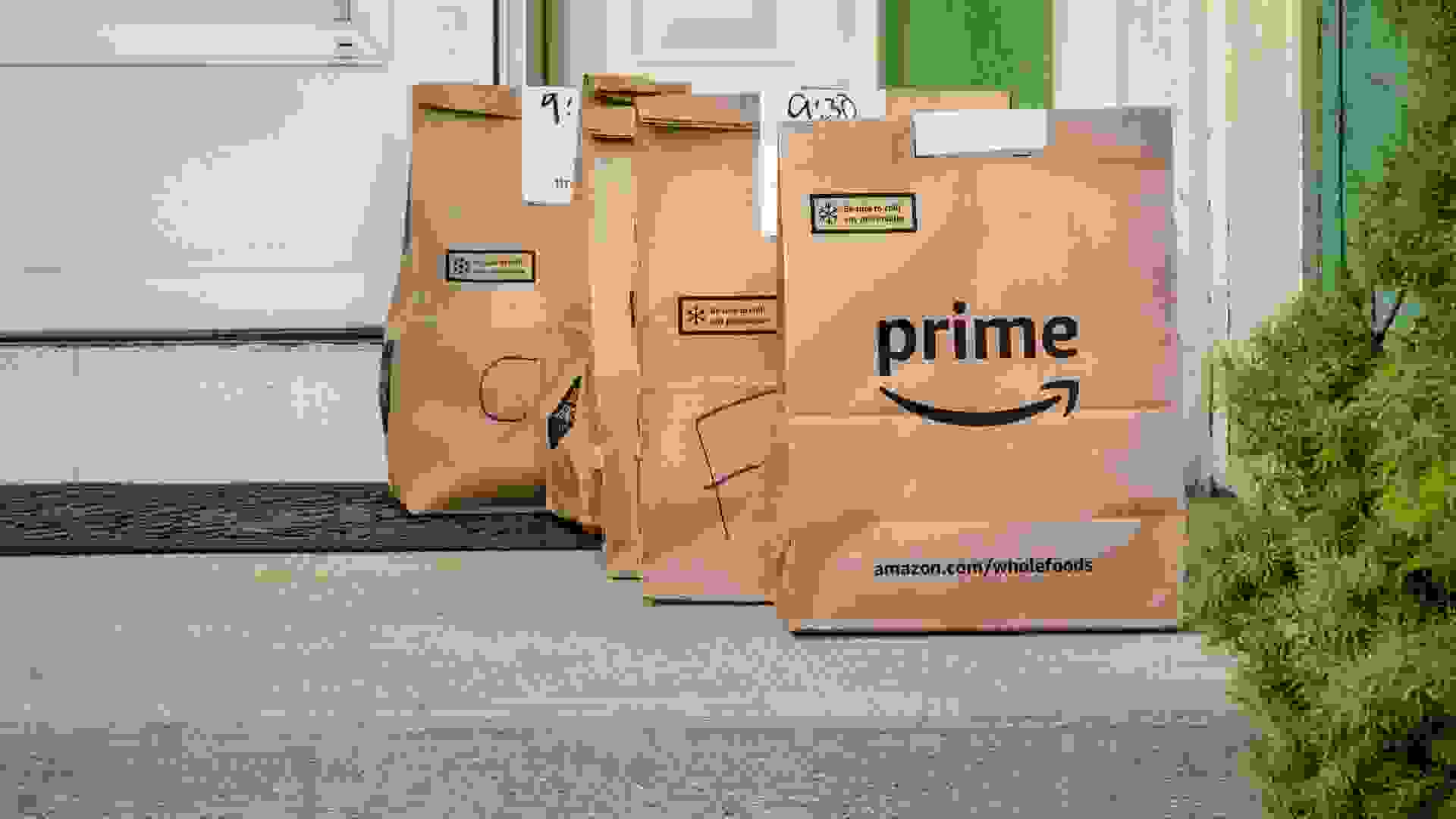 Previously, Amazon introduced half-price Prime memberships for SNAP EBT recipients. Now, in an attempt to make its services even more accessible to consumers, the e-commerce giant has launched Amazon…
READ MORE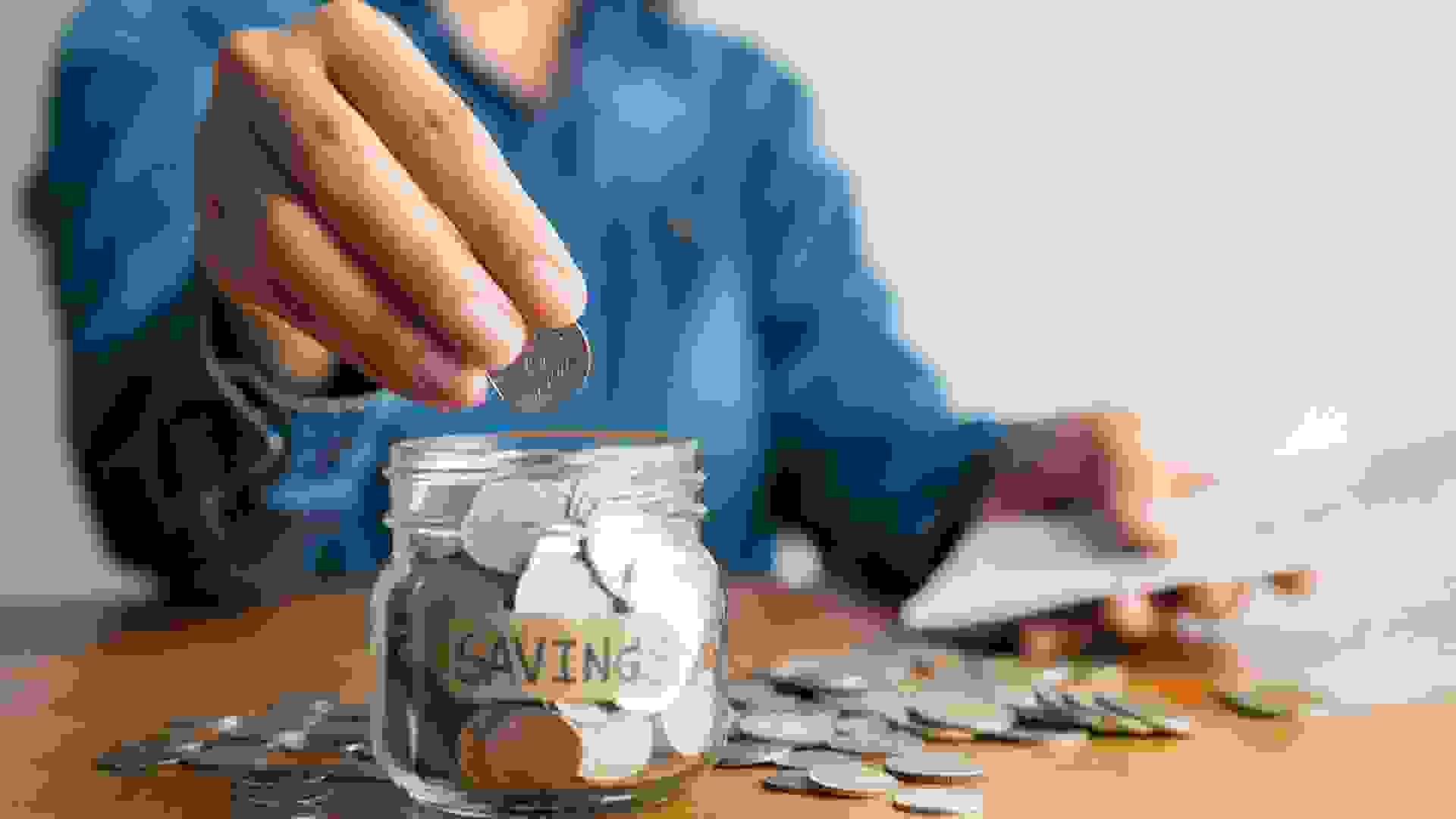 Talk to any financial advisor and they usually have the same advice: Start saving for retirement when you're young. According to another set of experts, it's time to ignore all that. See: 8…
READ MORE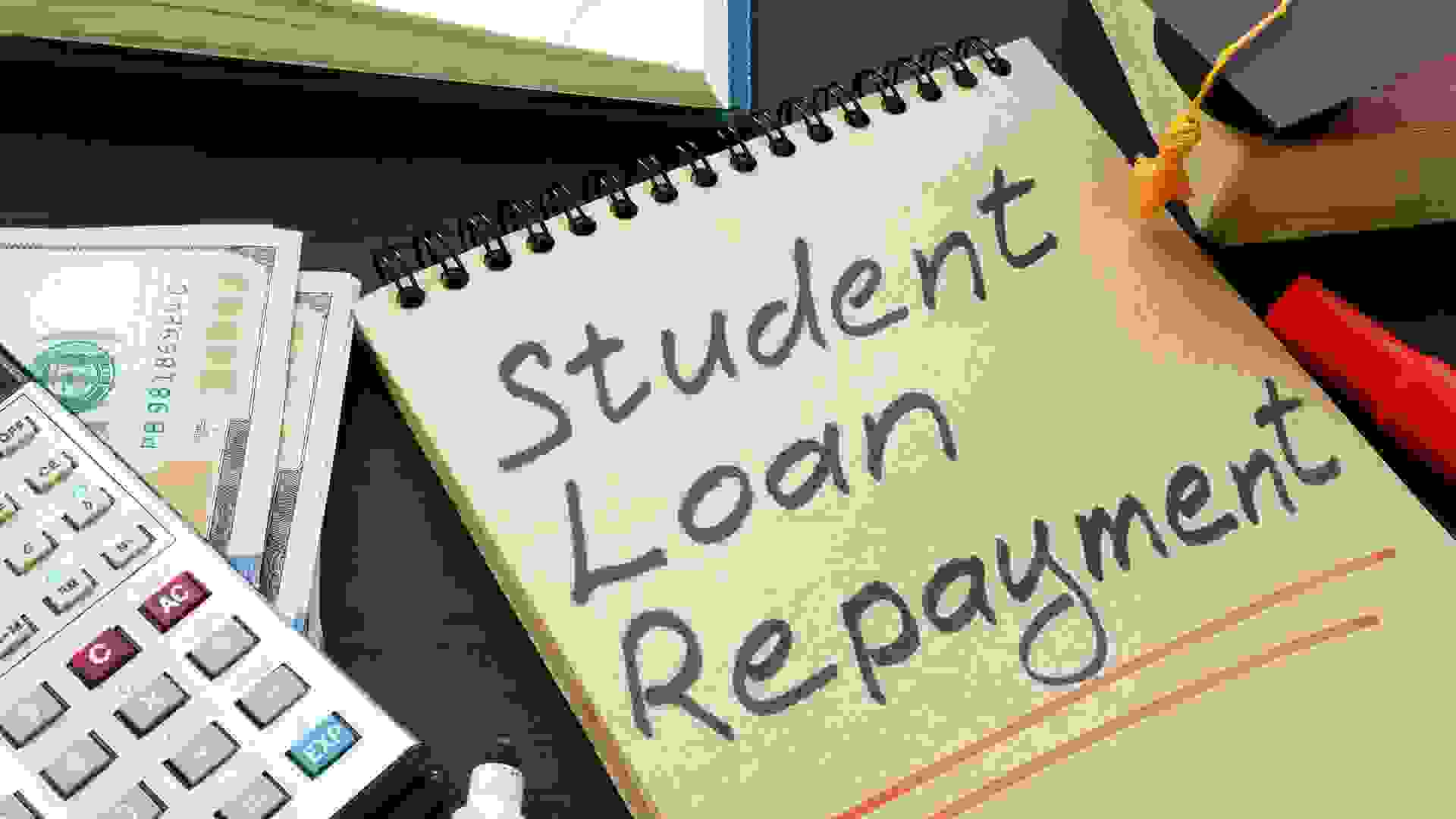 On Aug. 24, President Joe Biden announced he would cancel $10,000 in student loan debt for individuals making less than $125,000 a year. The initiative was announced after months of speculation and…
READ MORE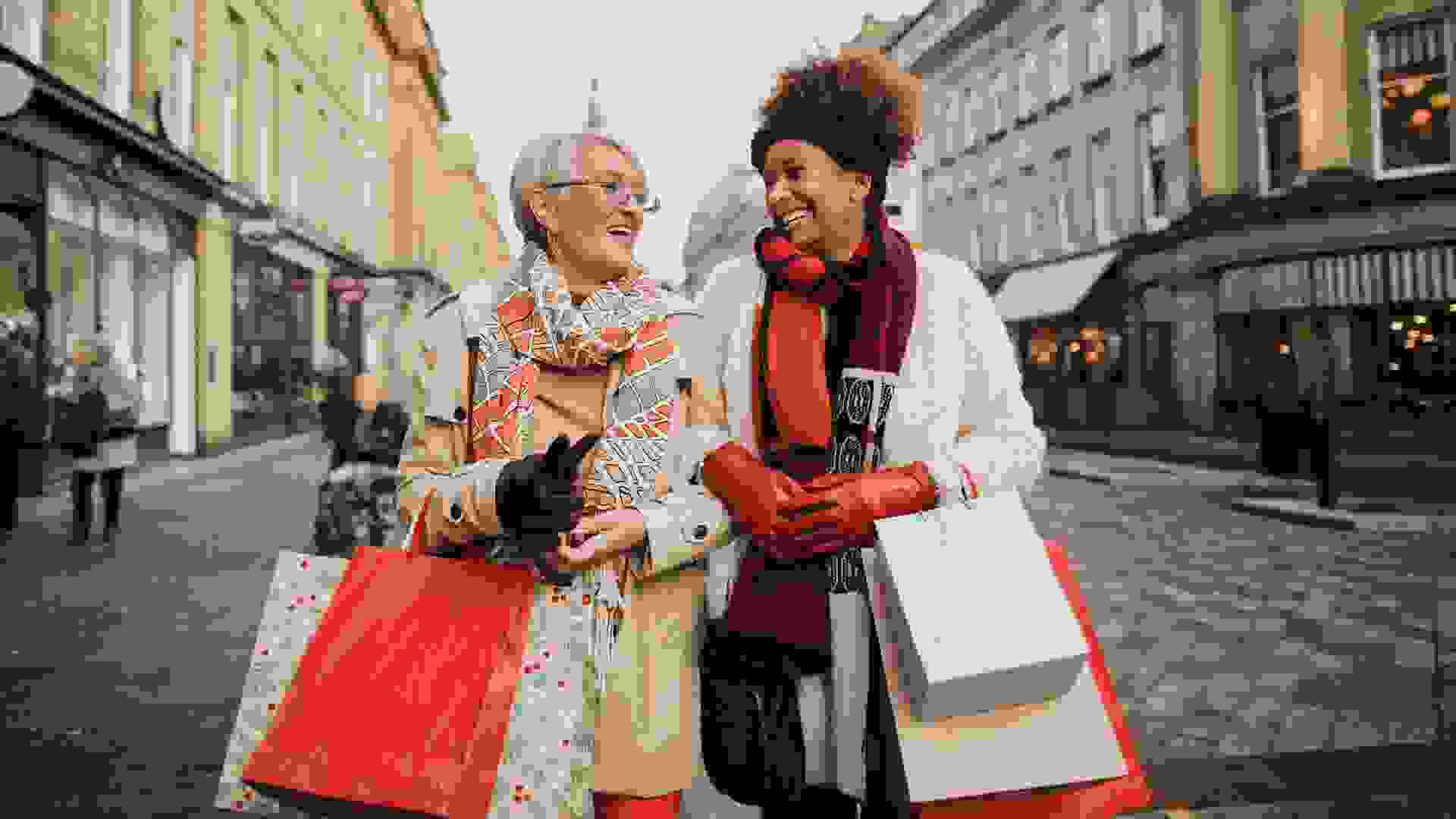 The adage that old habits die hard is especially true when it comes to finances. Patterns that you've built up over decades can be hard to break away from even when a major life event requires you to…
READ MORE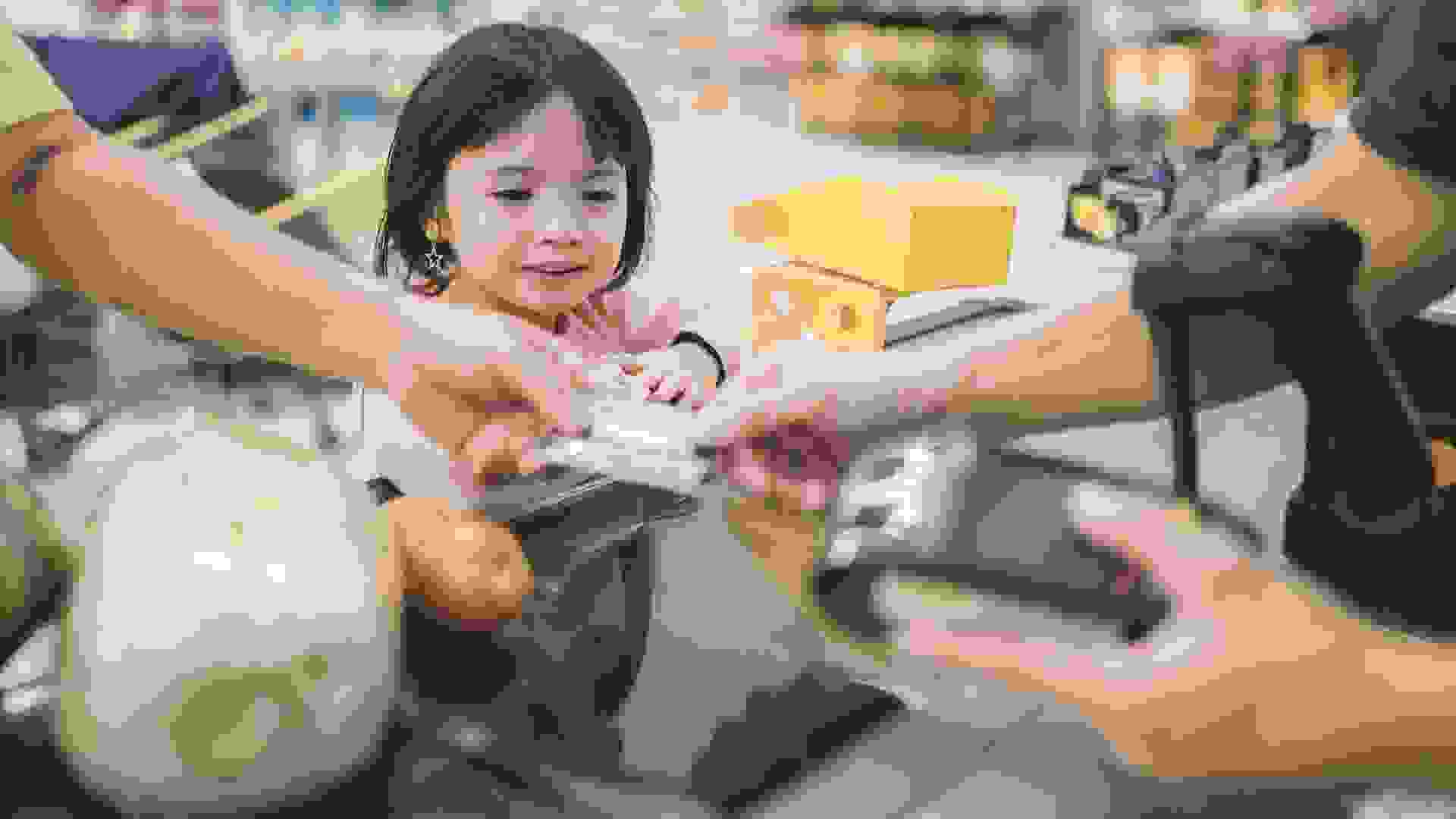 In Alabama, the Food Assistance Division of the Department of Human Resources administers the SNAP program. SNAP is a federal program that provides food-purchasing assistance to low-income households….
READ MORE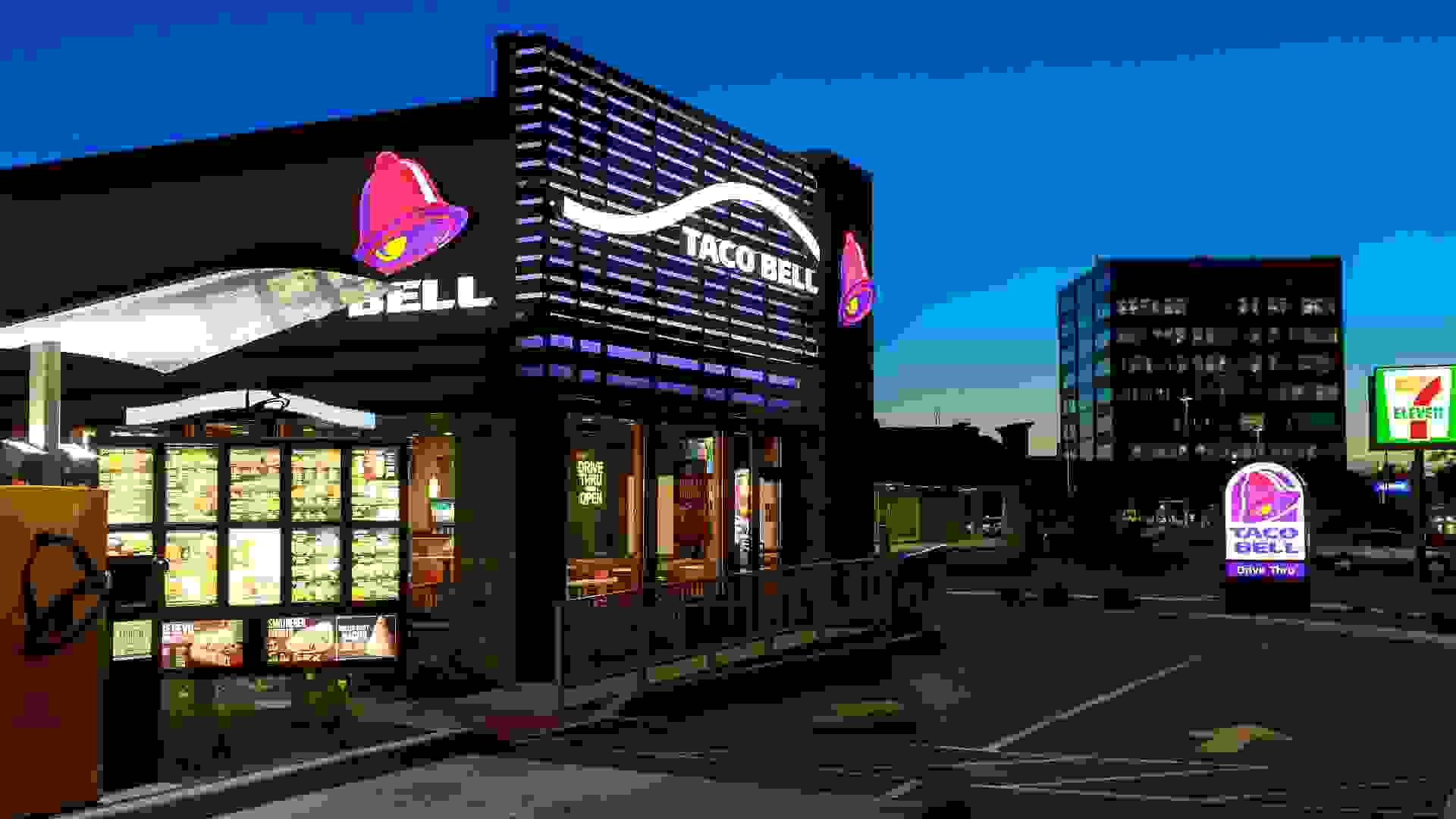 National Taco Day is officially slated for Oct. 4 each year, but it just so happens to fall on Tuesday in 2022, giving taco-lovers even more reason to celebrate ("Taco Tuesday" rolls right off the…
READ MORE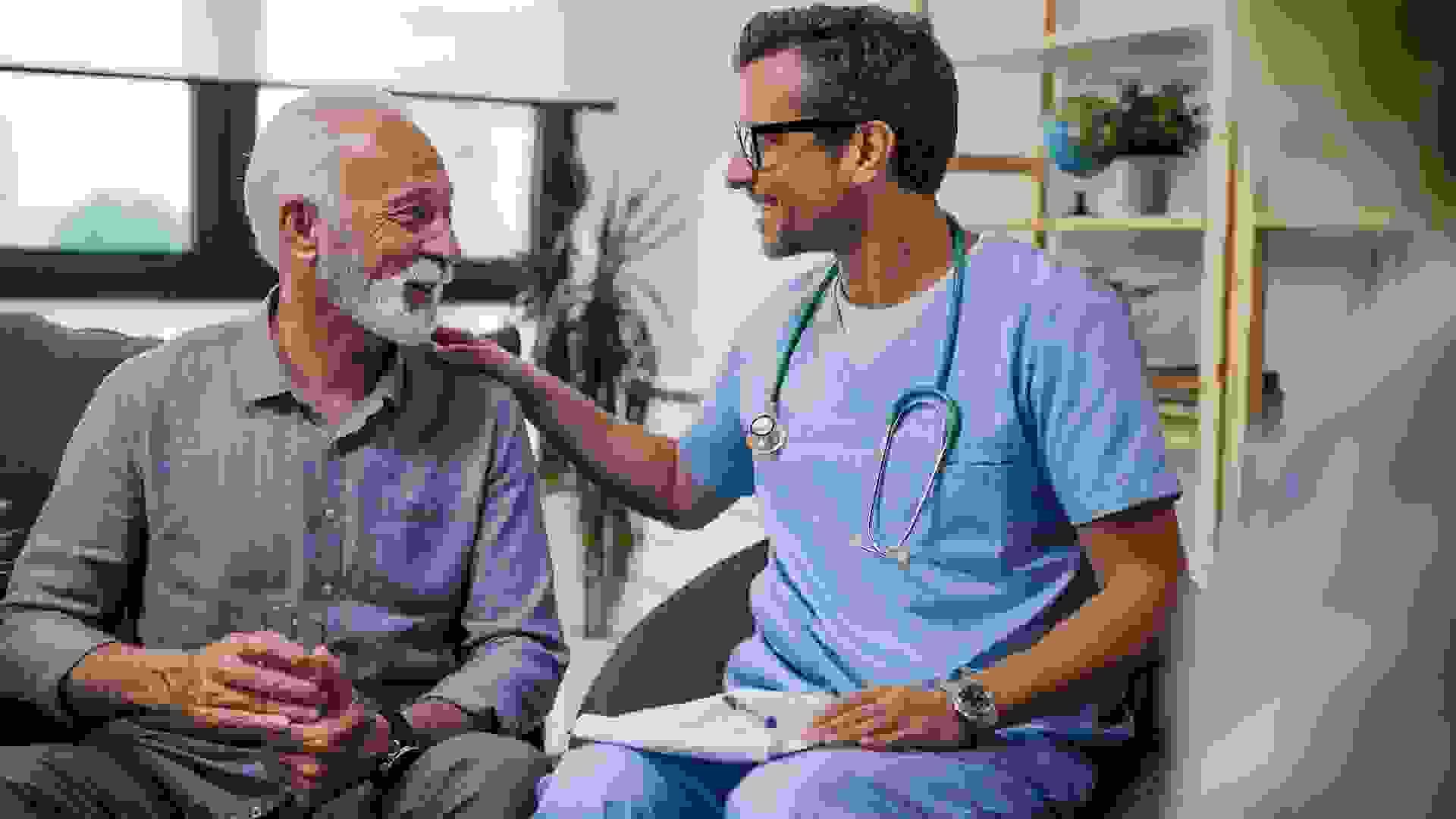 A bipartisan bill has been introduced to protect seniors enrolling in Medicare Part B after COBRA coverage expiration from potential coverage gaps and late enrollment penalties. Social Security…
READ MORE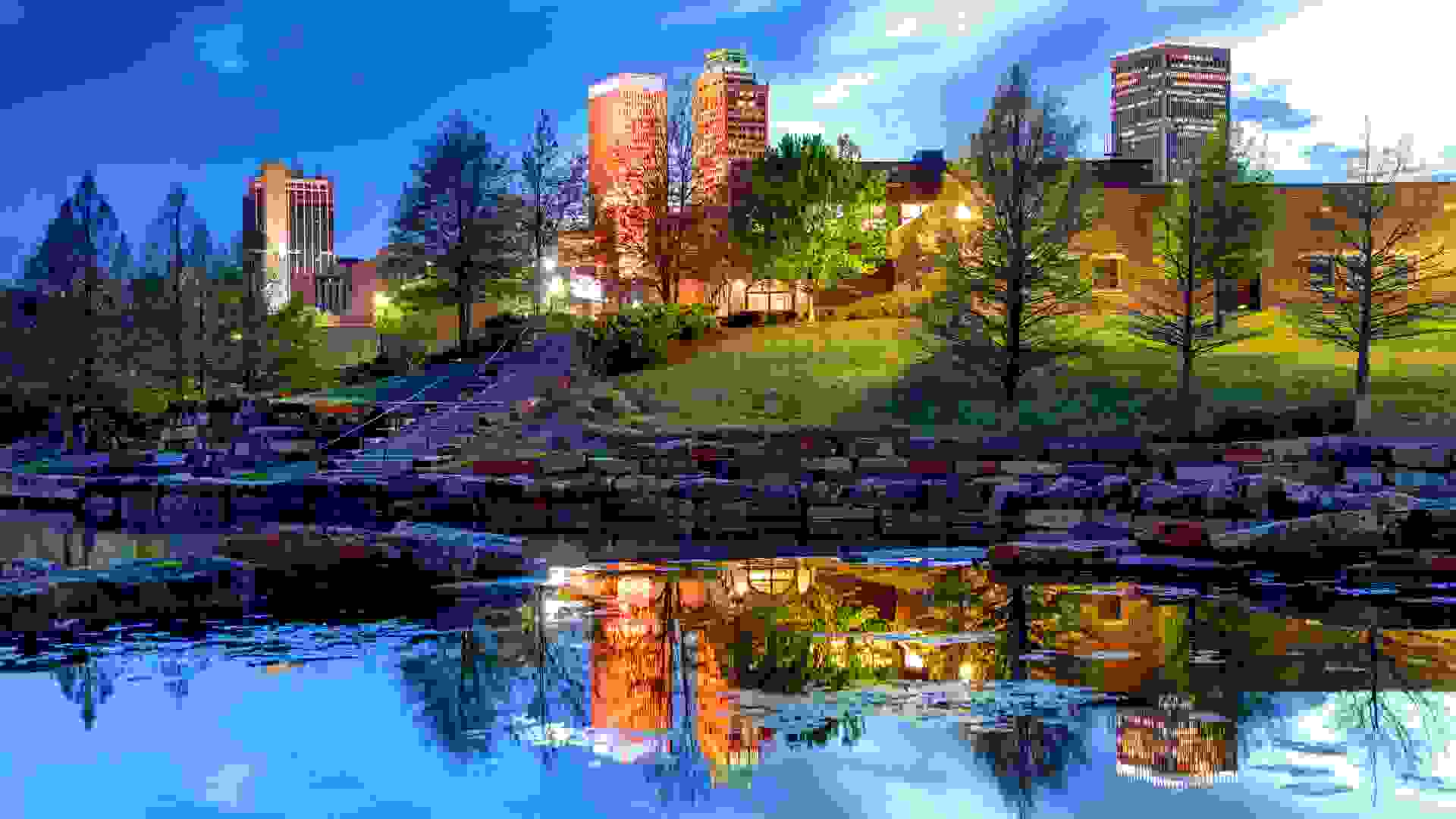 If you've joined the remote-work revolution, you might have the opportunity to move wherever you want for the first time in your career. If you're looking for a change of pace in a brand-new place,…
READ MORE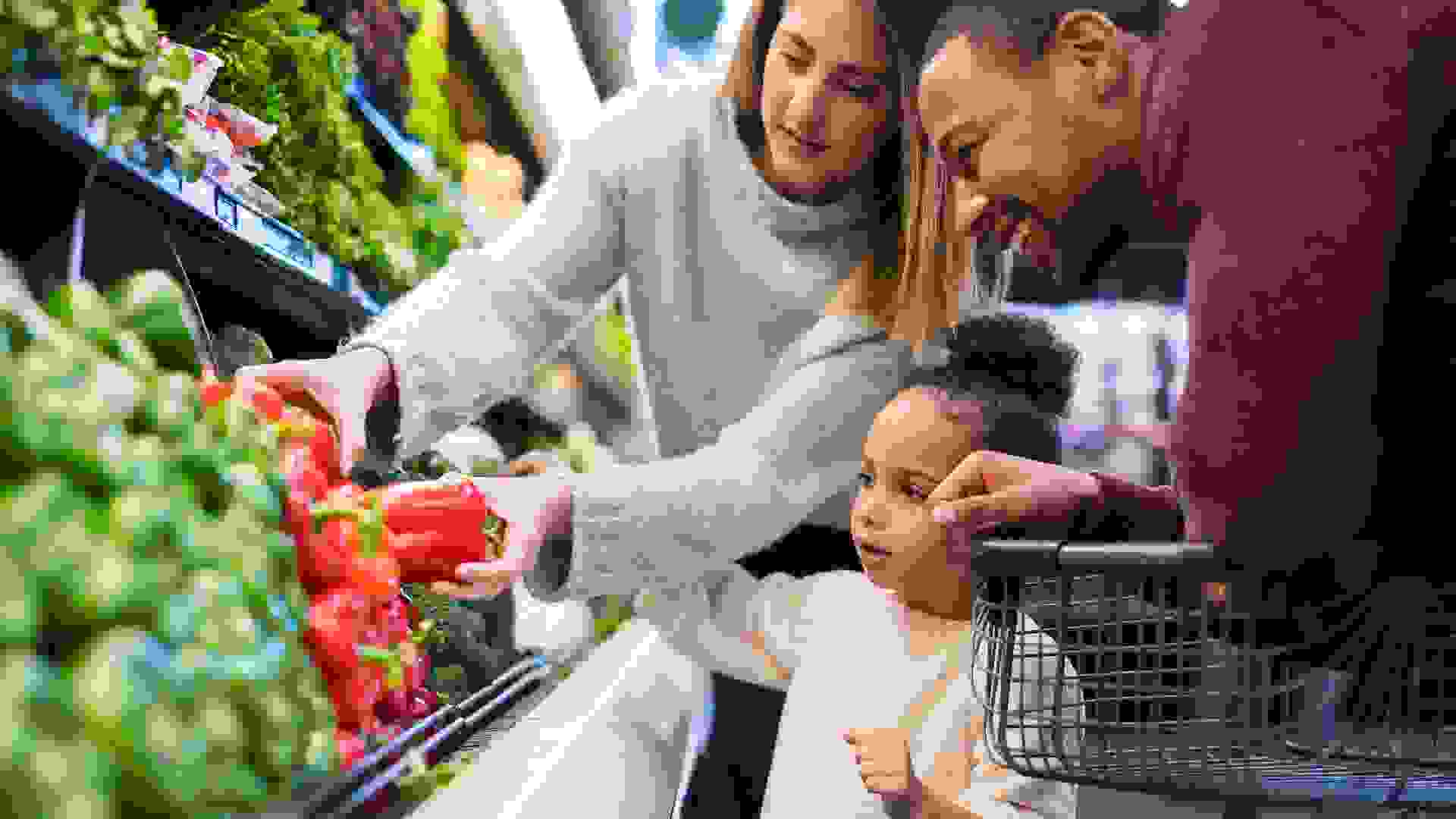 The Texas Health and Human Services department provides SNAP food benefits and temporary assistance for needy families in the form of cash through what it calls the Lone Star Card. It is a…
READ MORE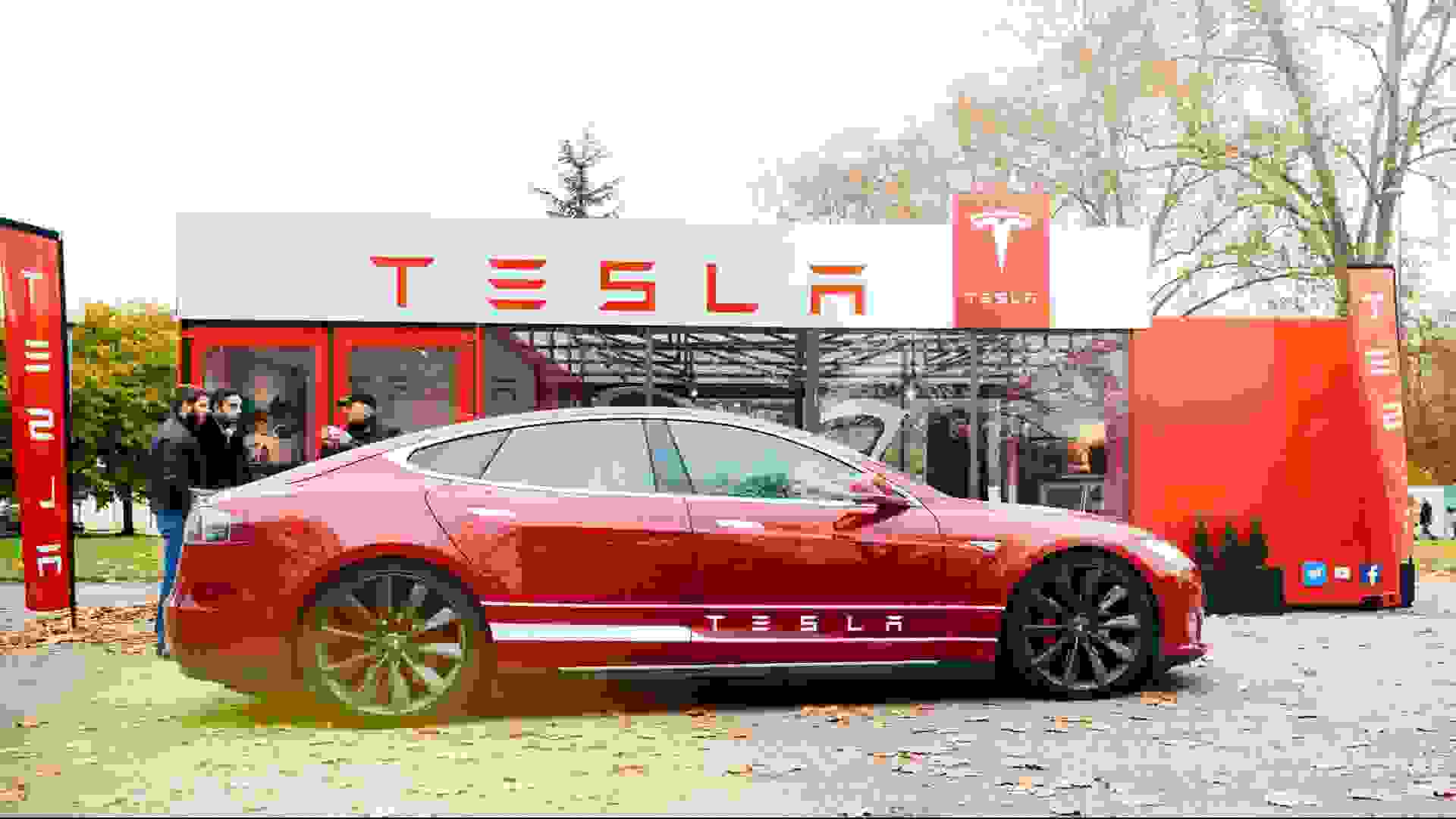 Electric vehicles (EVs) are clean, green, and finally, in the mainstream. Compared to their gas-guzzling counterparts, they're not cheap to buy — but MSRP isn't everything. EVs have several ways of…
READ MORE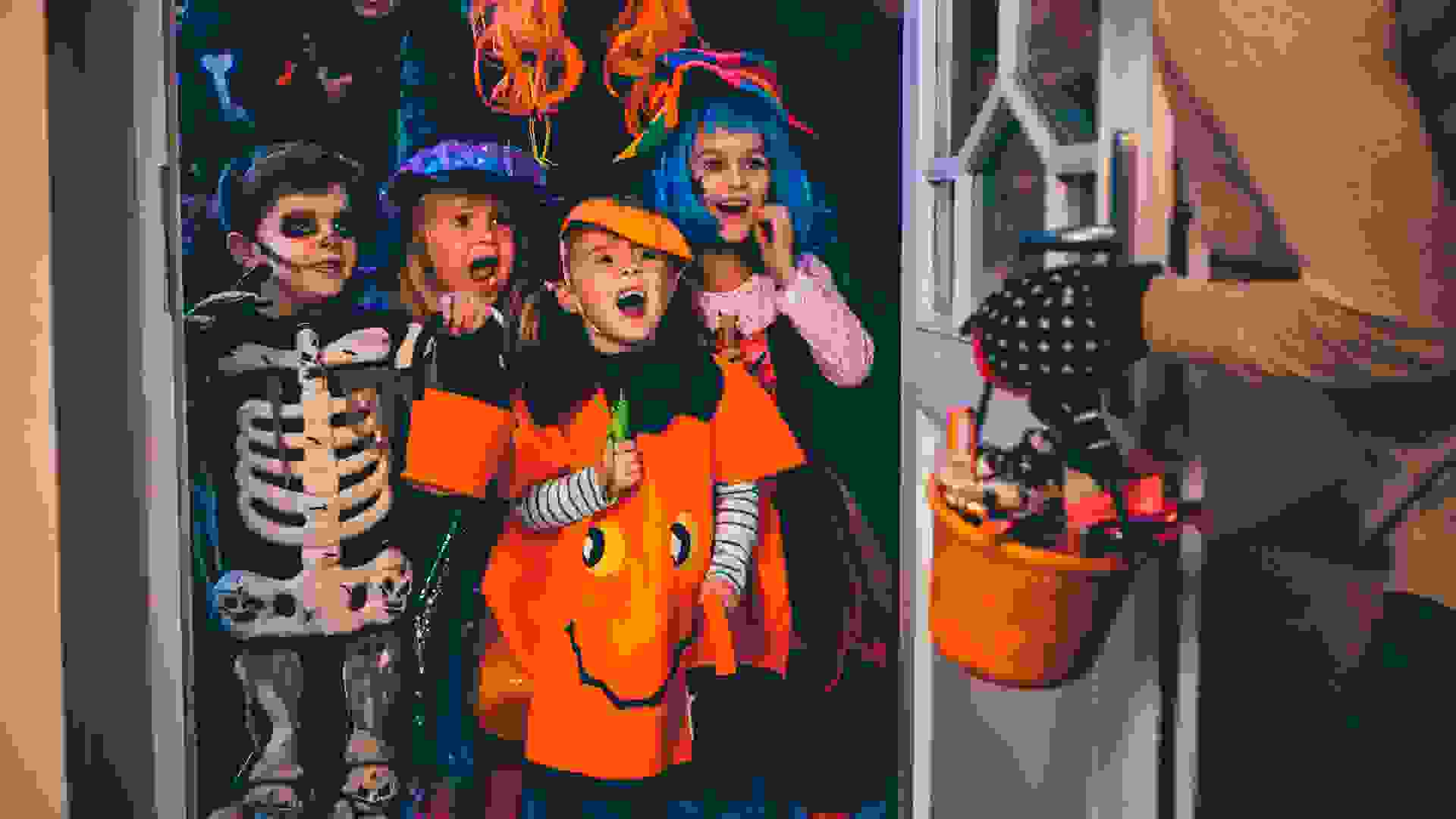 Getting candy for Halloween is often a last-minute thought. You're not really thinking about how much it costs–it's candy. How expensive can it be? You just want to grab a bag so the kids don't catch…
READ MORE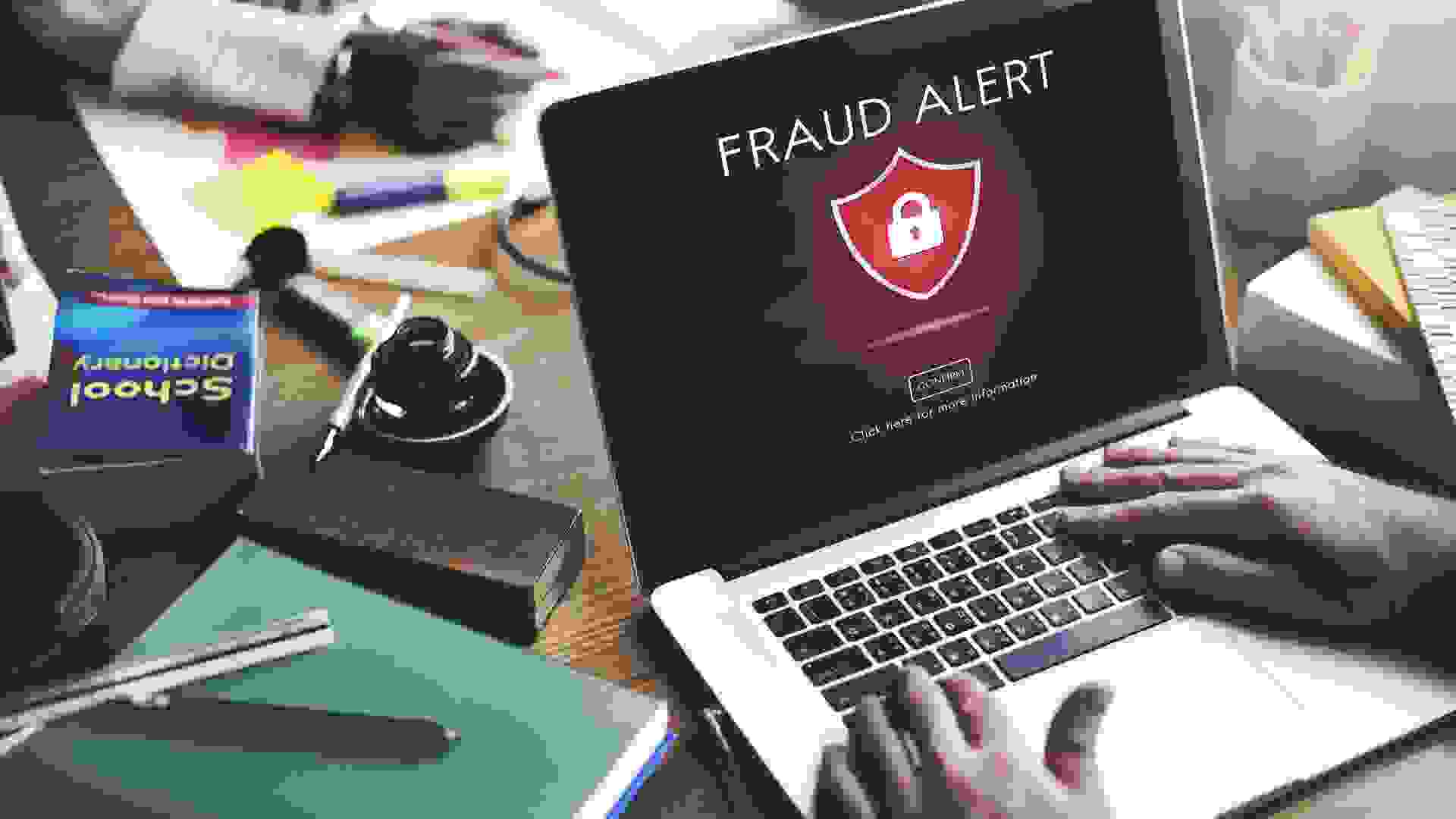 Your Social Security card is one of the most important pieces of ID you have. A lost or stolen Social Security number (SSN) can lead to severe financial and personal consequences that are more…
READ MORE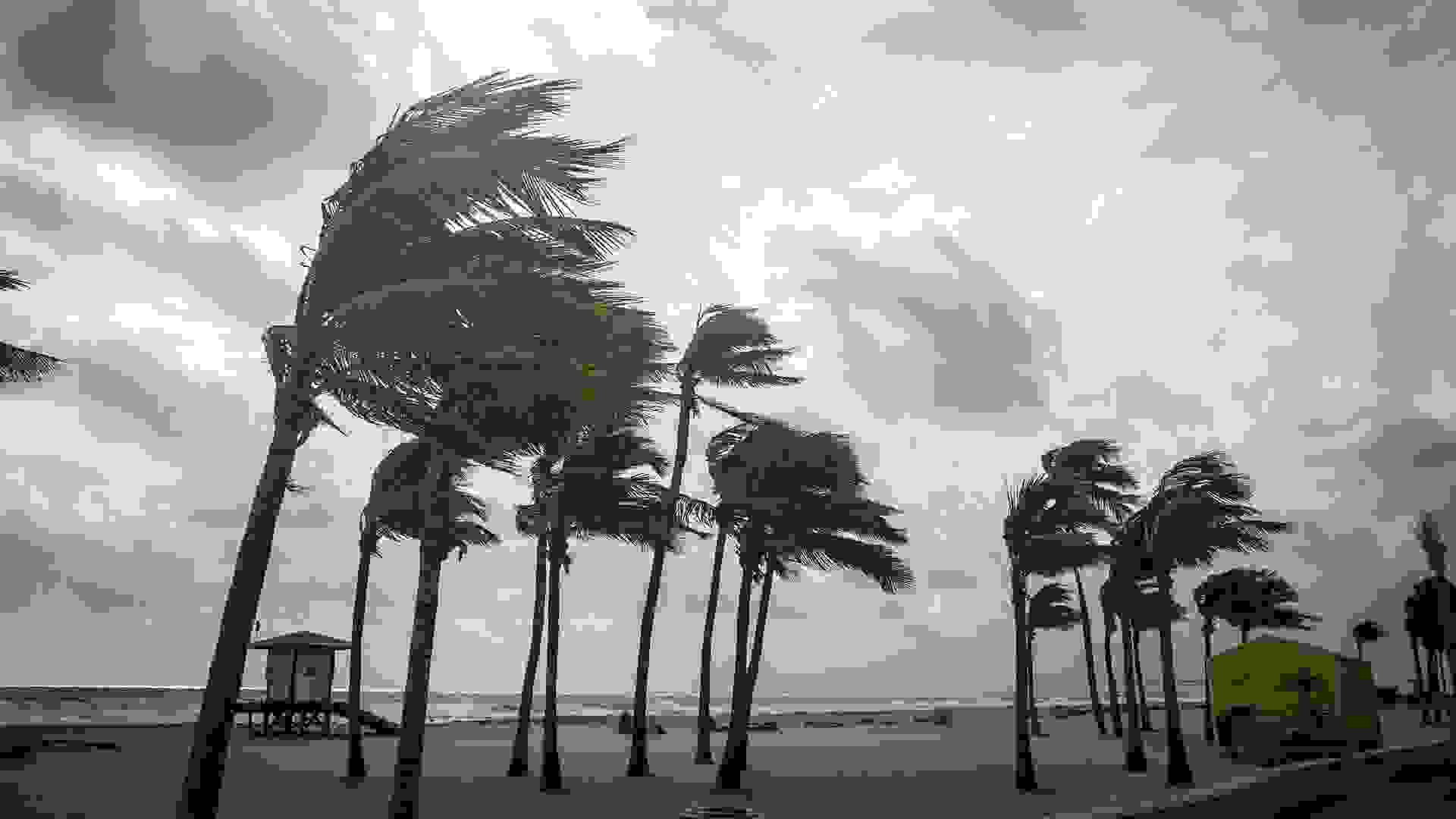 A hurricane is as devastating a natural disaster as you'll ever (hopefully not) experience. Not surprising, the worst thing that has happened in many peoples' lives has brought out the best in the…
READ MORE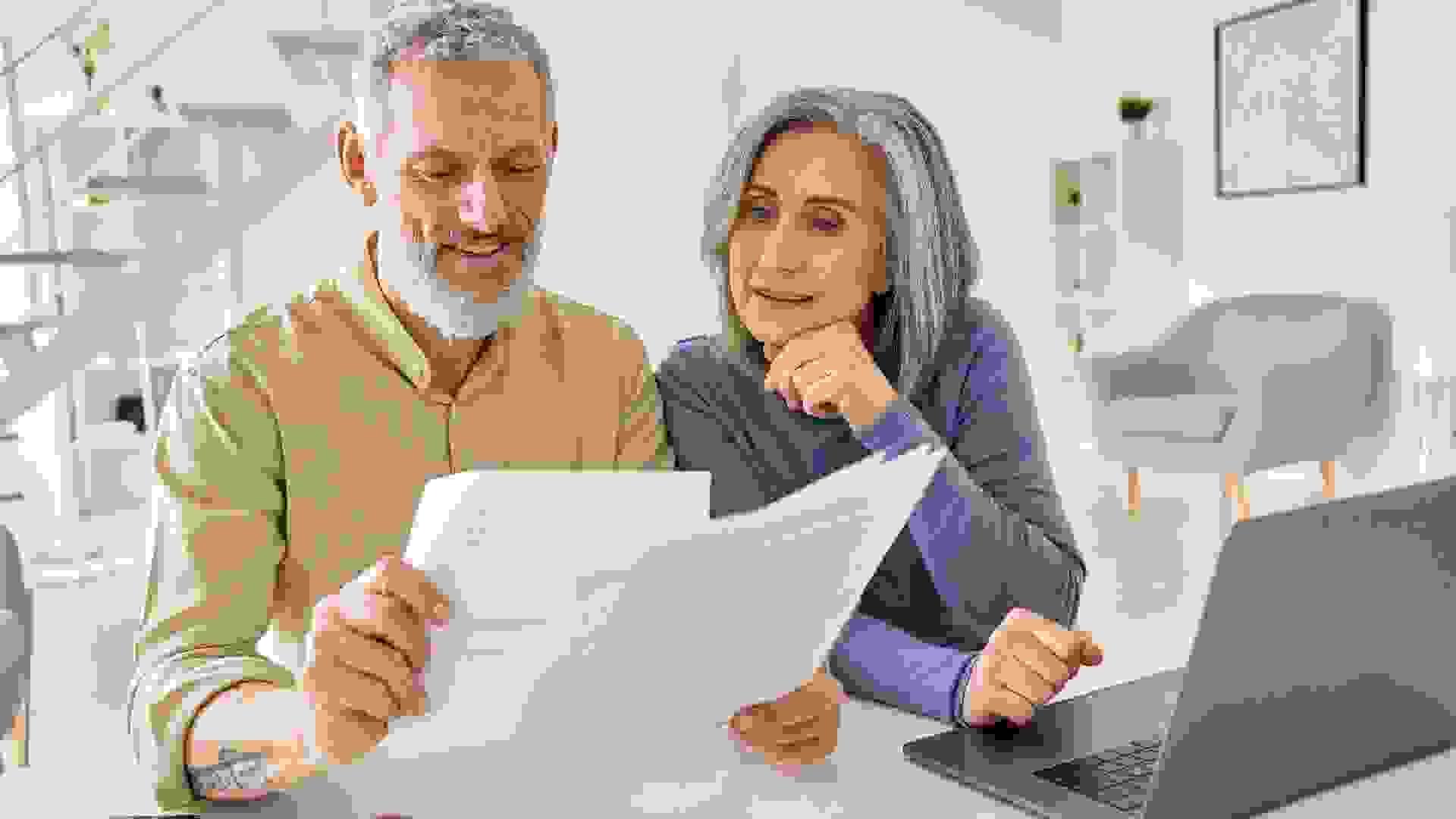 This year's soaring inflation rate has all but assured that in 2023, Social Security recipients will get their highest cost-of-living adjustment in 41 years. Based on the latest consumer price data,…
READ MORE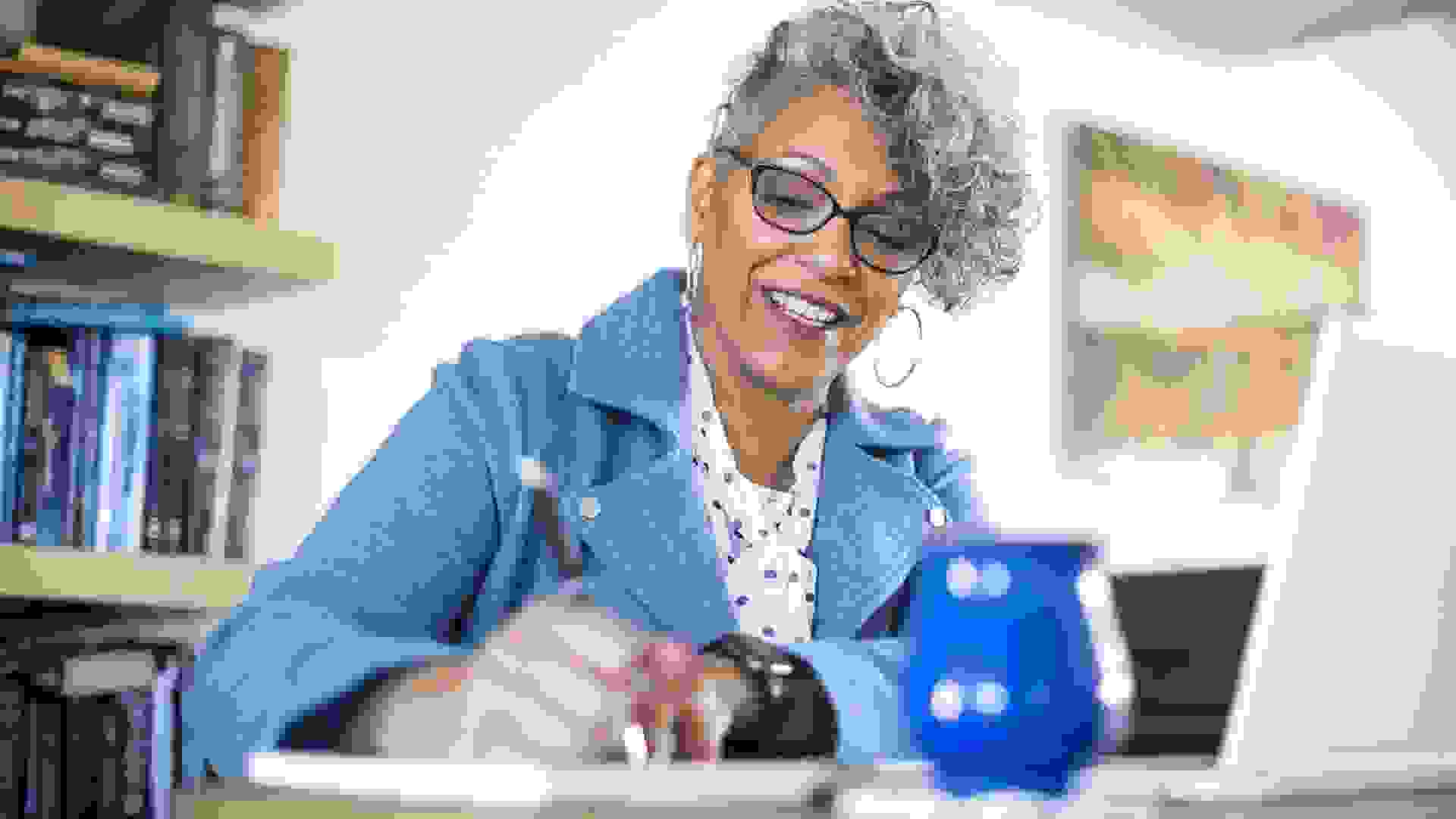 Social Security payments are going to be a little larger this year — a total of 5.9% more, thanks to the largest cost-of-living adjustment increase in almost four decades. Surging inflation and…
READ MORE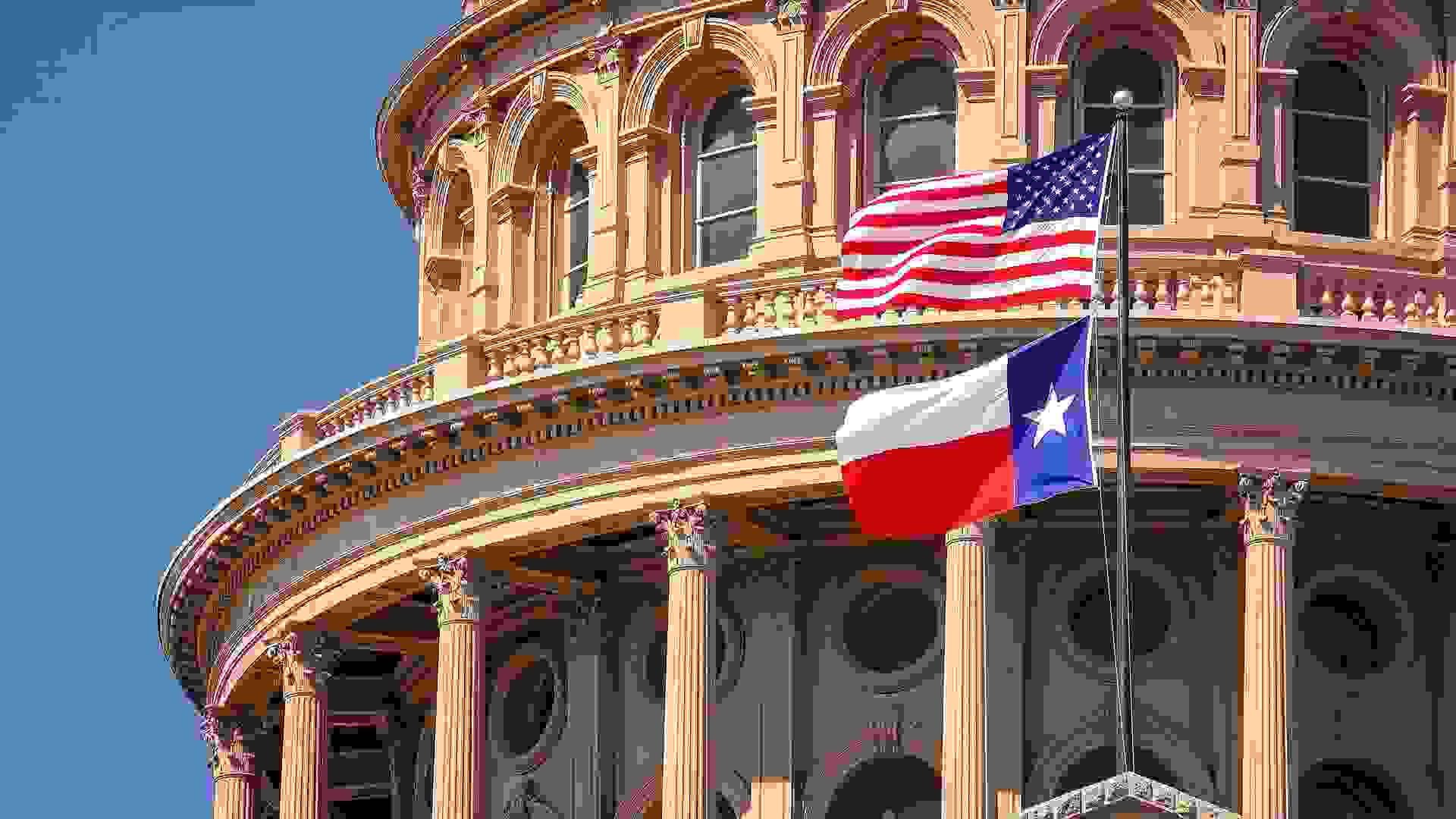 The swiftness with which the coronavirus pandemic wiped out the U.S. economy in early 2020 was breathtaking. Seemingly overnight, the U.S. unemployment rate shot up to an all-time record of 14.7% in…
READ MORE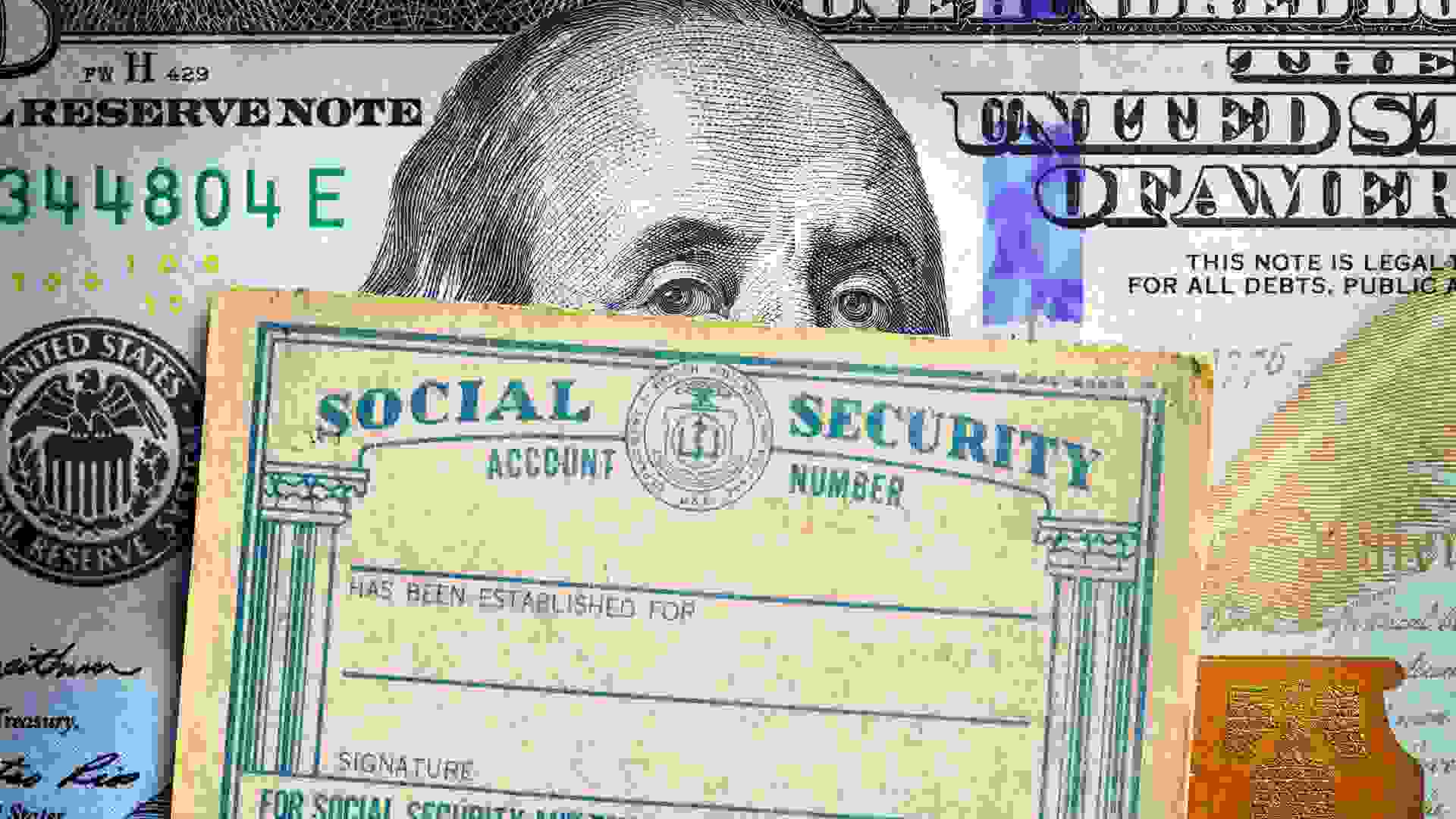 The future of Social Security remains uncertain, forcing people to ask questions like, "Will Social Security run out?" According to the 2021 annual report from the Social Security board of trustees,…
READ MORE