I Organized a Holiday Clothing Drive and Ended up Getting the Best Gift Ever
Tis the season for generosity.
One night, I was watching the evening news when I heard about the inflow of Syrian refugees into my hometown of Toronto. The government of Canada was nice enough to open its doors to Syrian refugees; however, when the refugees left their homes and lives behind, many of them had very few belongings. Pretty much all they had were the clothes on their backs. Winter was coming — and if you know anything about Canada, you know that it gets pretty cold up here.
When I heard this, I knew I had to help. My family and I stopped giving each other pricey gifts long ago and opt instead for volunteering around the holidays, but this would be a larger-scale operation — our biggest to date.
Read More: Amazon, Starbucks and 13 Other Charitable Companies That Give Back

Organizing the Clothing Drive
My sister heard that a local politician was accepting clothing donations for the refugees. The problem was that between the two of us, we didn't have many clothes to give, so we decided to reach out to family, friends and coworkers to try to get more donations.
We sent out the SOS via social media, email and by asking in person. I'm happy to say that we were overwhelmed by the generosity of others — my coworkers, especially. I had 10 bags of clothing from my workplace alone. My sister ended up gathering 10 bags of clothing, too.
More on Charity: These Are America's Largest Charitable Organizations
Getting the Clothes to Those in Need
Now that we had enough clothes, the next challenge was getting the clothes to those in need. The local politician who was helping out was two towns over. We didn't have a vehicle large enough to carry all the clothes there, so we decided to rent a truck.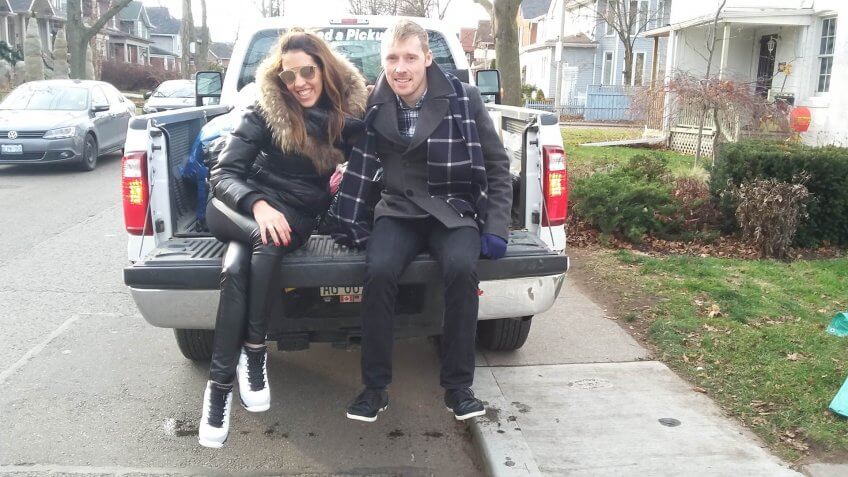 We stopped off at my workplace and loaded all the clothes in the back of the truck. After that, we headed to my sister's place and picked up the clothing bags that she had gathered. When all was said and done, we had a huge haul of clothing in the back of the truck.
I don't have experience driving a pickup truck. Luckily, my mother does, so she drove us up to the school that was accepting the clothing donations and helped us unload the bags.
Mission Accomplished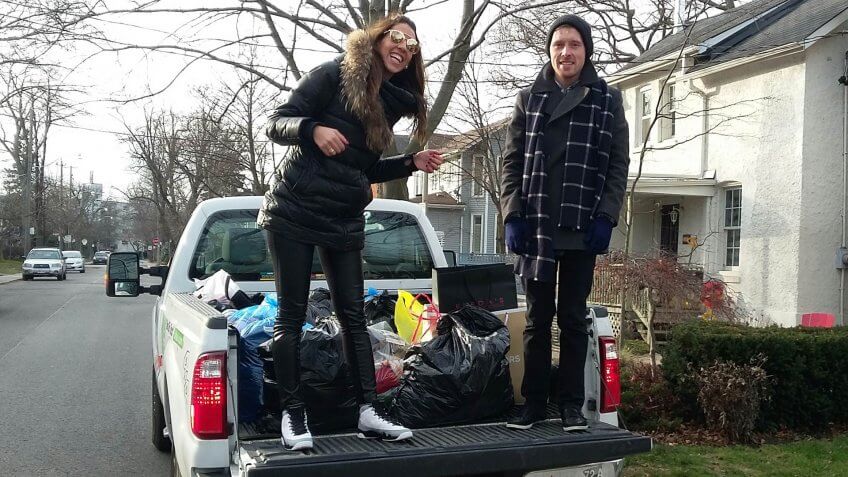 When we arrived at the school, we were greeted by volunteers. While some of them were Canadian volunteers, like my sister and me, others were actual Syrian refugees. Seeing the smiles on their faces was priceless. They were so grateful for our help. I'll never forget it.
It would have been easy to write a check and donate to the Syrian refugees or simply turn a blind eye and not help out at all, but that's not how my family is. We're grateful for all the opportunities we've been given and always looking to give back. Helping out these people was the most rewarding and memorable thing we've ever done. It brought us closer together as a family and helped out those in need. I can't think of a better holiday gift than that.
Animals Are in Need, Too: 25 Best Animal Charities to Donate To
Remember that winter is the coldest, darkest time of year for many people. If you can help those in need, it's important that you do. You can write a check, sure, but you should consider getting hands-on, too. You'll be paid back tenfold when you see in person that you're making a real difference in the lives of others.
Read More: John McCain Donated Over $10M to Charity From Book Sales, Campaign

More From Our Smart Money Squad
We make money easy. Get weekly email updates, including expert advice to help you Live Richer™.