Elon Musk, Inflation, Crypto Crash, SNAP/Food Stamps, Social Security and More Live Financial Updates
Producer Price Index Points to Slight Inflation Slowdown in April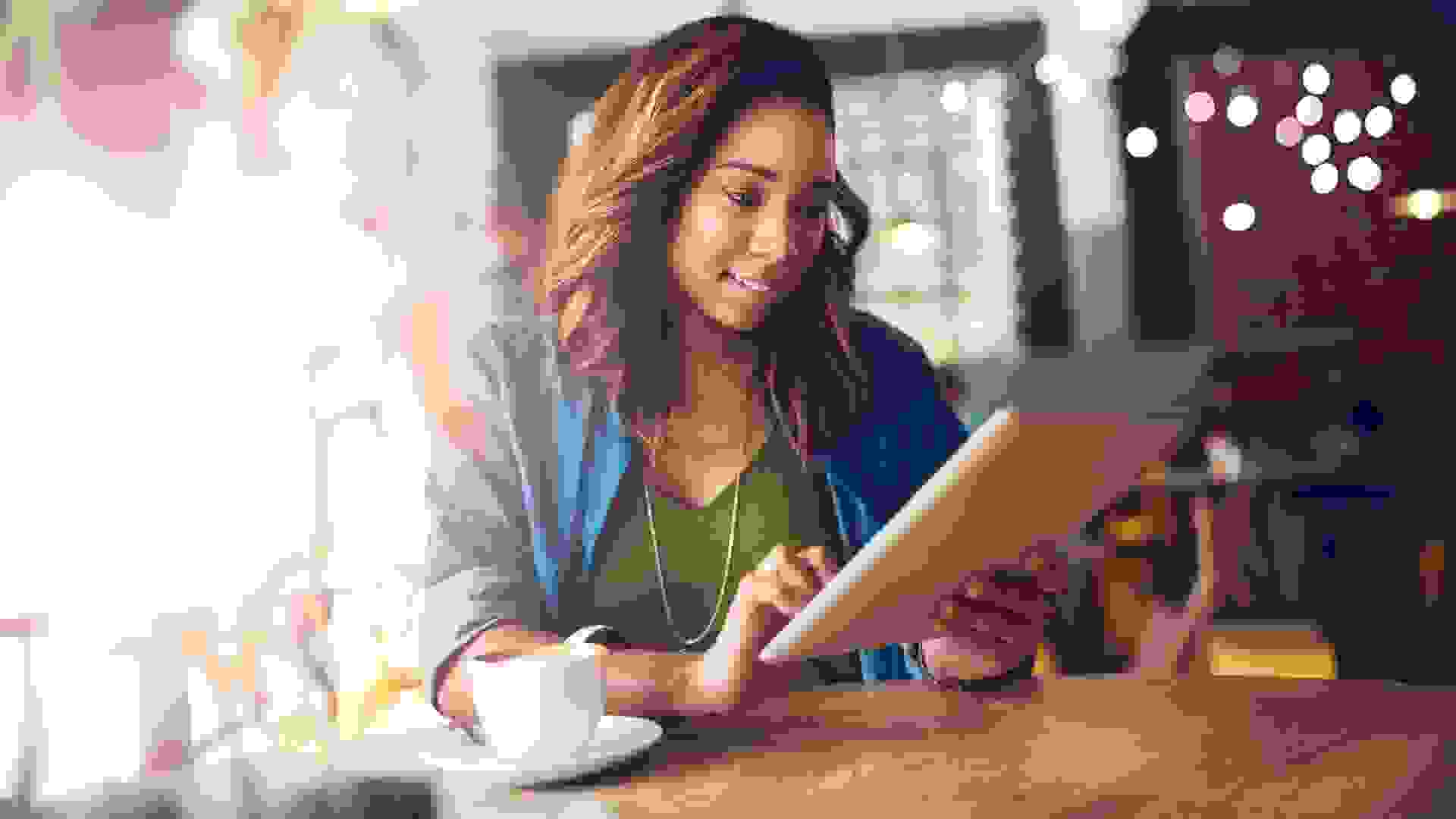 The latest Producer Price Index, released on May 12 by the Bureau of Labor Statistics, found that April's rate of growth decelerated from March. The PPI measures wholesale inflation before goods and services reach consumers. In April, the index rose 11% from the previous year — not exactly cheery news, considering it was the fifth straight month of double-digit inflation — but slightly below the revised 11.5% gain in March, CNN Business reported.
The PPI news followed the May 11 Consumer Price Index (CPI) report, which showed that while inflation was still high at 8.3% in April, the pace did slow from March's rate of 8.5%. The slight deceleration in both producer and consumer inflation provided a glimmer of hope that inflation might have peaked, even though it's still the highest it has been in more than 40 years.
Social Security: Phone System Errors Allow Seniors To Extend Medicare Deadline
Seniors who haven't been able to enroll in Medicare in 2022 because of phone system delays at the Social Security Administration can now ask for additional time to sign up, even if their enrollment periods have passed.
How Can Qualifying Alabama Residents Apply for SNAP Benefits?
Eligibility and benefit amounts are based on income and household size, which are determined by regulations issued by the U.S. Department of Agriculture. According to the Alabama DHR, the average monthly benefit is about $121.
To apply for Alabama SNAP benefits, you can visit MyDHR to create an account and fill out the online application. You can also call or write the local Food Assistance Office and an application will be sent to you. Or, you can visit the office and get an application to complete while you are there. You may also print an application from the Food Assistance Division website and either fax, mail or take the signed application to your county office.
For more information on SNAP EBT in Alabama, read the full article.
Student Loan Interest To Increase by 1% in June
With the President Biden-mandated federal student loan moratorium in place until the end of August — and no movement on the broader loan forgiveness front — it has been announced that interest rates for new student loans will increase in July.
For existing borrowers, the interest rate increase does not apply. For any new loans disbursed on or after July 1, 2022, the higher rates will go into effect.
Learn more about the three types of federal student loans that will be affected here.
Crypto Continues To Crash as Luna Token Hits Zero Valuation
On May 12, TerraUSD, one of the stablecoins previously tied to the value of the dollar, stopped processing new transactions. Likewise, the affiliated Luna token also halted trading with its value bottomed out at zero.
Powell's Inflation Fight Continues as He's Approved for Second Term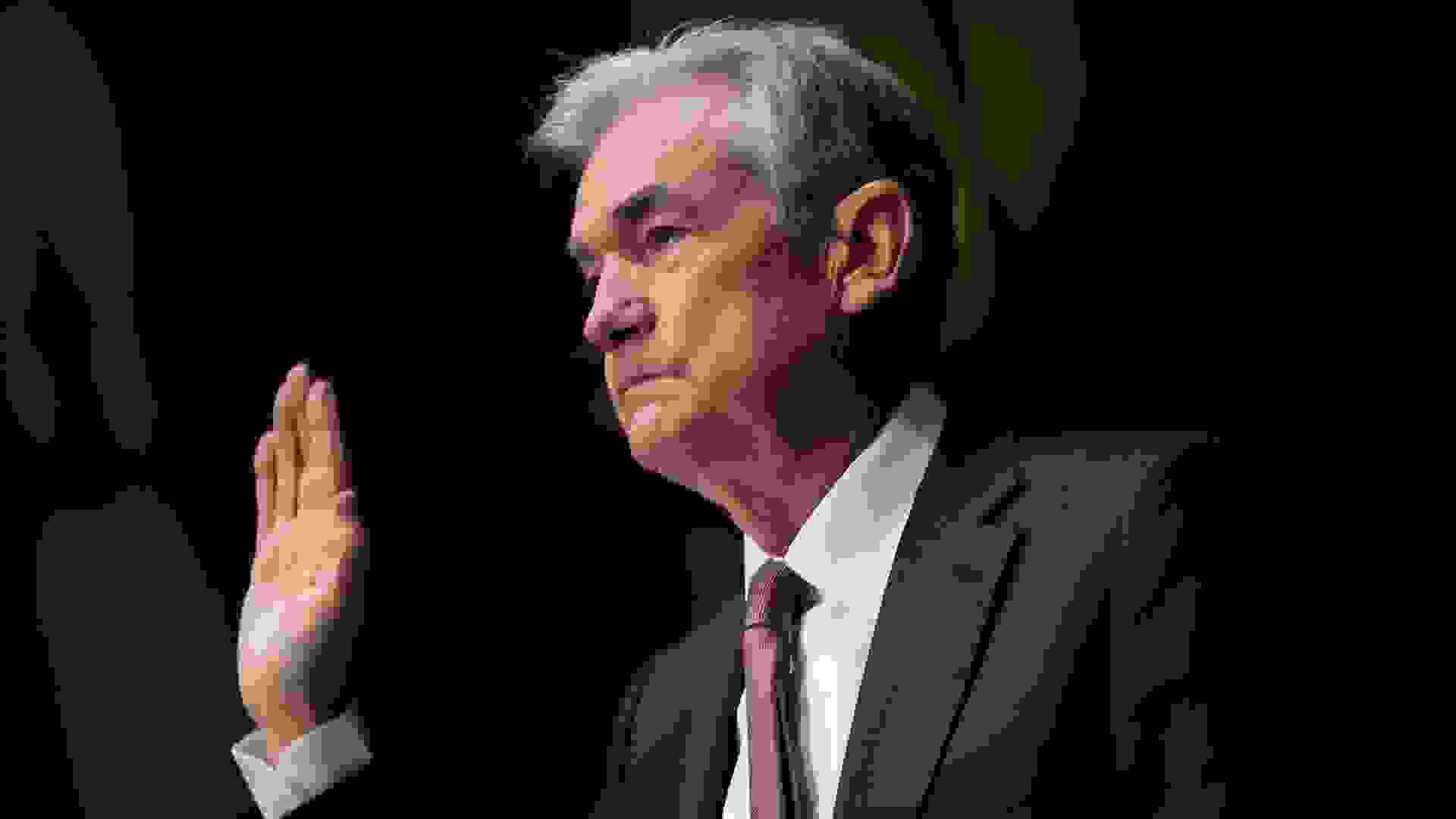 In a show of continued confidence and a united dedication to fight inflation, the U.S. Senate has voted overwhelmingly in favor of approving Jerome Powell to serve a second term as Federal Reserve chairman.
The Senate endorsed President Joe Biden's nominee for another four-year stint by a vote of 80-19 on May 12.
Powell, 69, has served on the Federal Reserve board since 2012 — under former chairs Janet Yellen and Ben Bernanke — after being nominated by former President Barack Obama. He became chair in 2018 after nomination by former President Donald Trump.
Twitter Deal 'On Hold,' Says Elon Musk — What's the Holdup?
Tesla CEO Elon Musk tweeted today that his $44 billion bid to acquire Twitter was "temporarily on hold" to confirm that spam and fake accounts represent less than 5% of the social network's total users.
Musk's tweets came in response to a Reuters article detailing a recent regulatory filing in which Twitter said that false or spam accounts made up fewer than 5% of its monetizable daily active users during the first quarter.
His tweets only cranked up the drama concerning Musk's proposed buyout of Twitter, which has been applauded in some quarters, criticized in others, and led to a heated debate about the limits of free speech and whether the world's richest person should hold the keys to one of the world's most influential social media platforms.
Social Security: Plan Ahead To Avoid Penalties Upon Spouse's Passing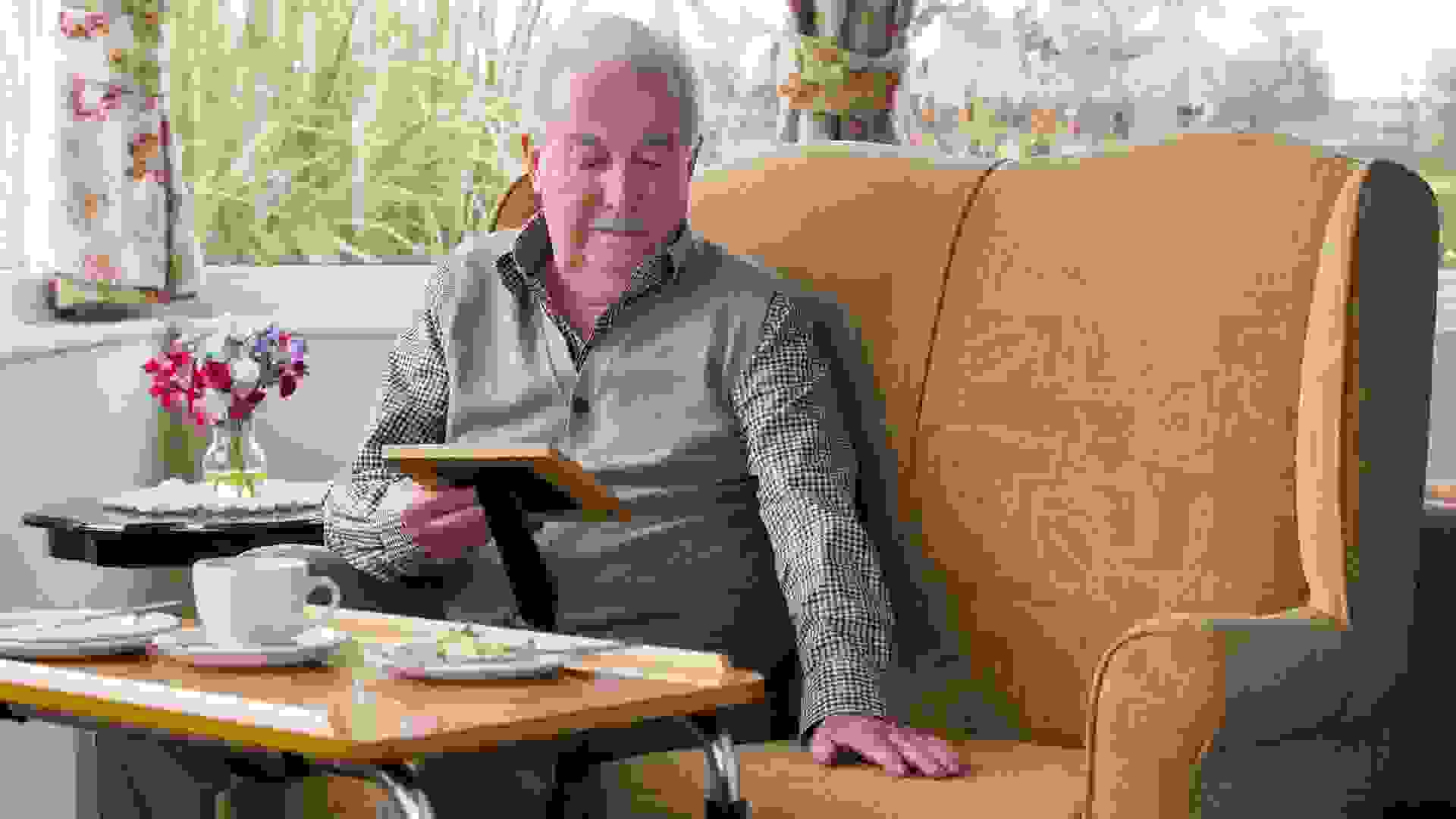 The death of a spouse can change your retirement plans in many ways — including financially.
If Social Security benefits are a part of your retirement income, it's important to be aware that you cannot collect your own Social Security benefits plus those of a deceased spouse at the same time. Social Security pays out the greater of the two amounts.
In most cases, the surviving spouse receives social security benefits equal to their spouse's full benefit amount. The couple must have been married at least nine months before the time of death and the surviving spouse must be at least 60 years old to collect benefits.
But that's not always the case. To learn more about planning ahead financially, click here.
Biden Axes Alaskan Oil & Gas Lease — Will It Further Inflate Costs?
Despite market volatility and climbing gas prices, President Joe Biden announced today that his administration is canceling the Alaskan Oil & Gas Lease, according to CBSNews. The lease would have given companies the opportunity to drill for oil in Cook Inlet, Alaska, an area spanning 1 million acres.
Since the land was not currently being leased, the decision does not reduce the amount of crude oil available; it only reduces the potential to mine for oil in the region. However, Frank Macchairola of the American Petroleum Institute called the decision "another example of the administration's lack of commitment to oil and gas development in the U.S."
Read the full story to learn what the decision may entail for future gas prices.
Elon Musk Under FTC Investigation for Multiple Facets of Twitter Buyout
Elon Musk is under investigation by the Securities and Exchange Commission (SEC) for his delay in disclosing his stake in Twitter, per The Wall Street Journal.
Musk's Twitter holdings passed the 5% threshold required to submit a public form as a show to shareholders by March 24 under SEC regulations. He became Twitter's largest shareholder after March 24, when he bought approximately $513 million in stock for between $38.20 and $40.31 a share and became an owner of 9.2% of the company. Musk did not make his relevant disclosure filing until April 4.
Find out more on what the investigation entails by reading the full story here.
Q1 Losses Could Lead to Coinbase Bankruptcy — What Users Can Expect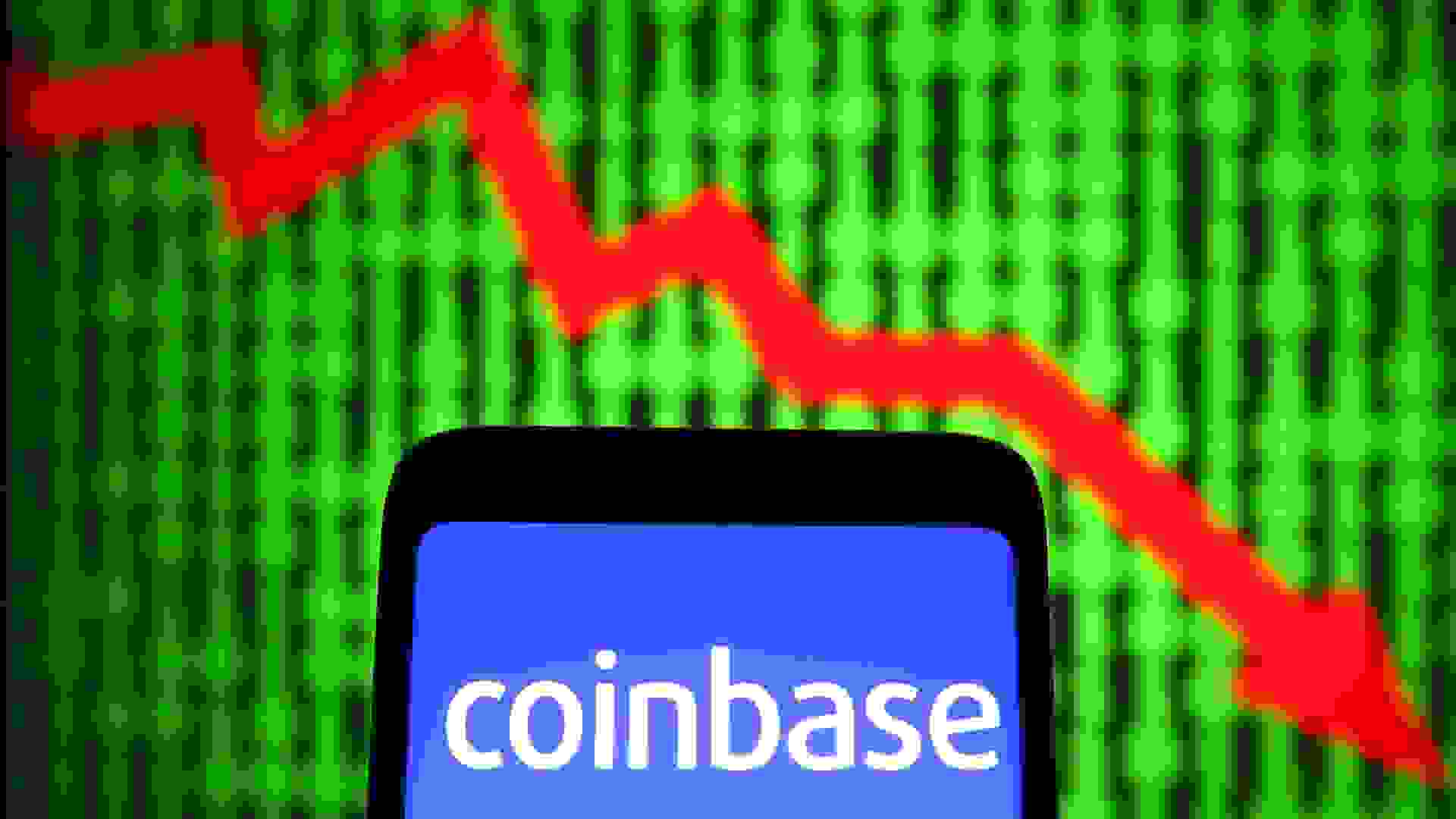 To say that cryptocurrency platform Coinbase has had a disastrous 2022 is a massive understatement. As troubling as its stock value is right now, users should be more nervous about information divulged by the company in its first quarter earnings report filed Tuesday.
Fortune is reporting that if Coinbase goes bankrupt, then users carrying funds with the company may no longer have access to them. The coin could become the property of Coinbase, undermining the entire point of cryptocurrency — giving people more control and ownership of their finances.
How To Use Your SNAP EBT Benefits at Safeway
Safeway is an American supermarket chain (with over 900 locations nationwide) offering grocery items, food and general merchandise as well as a variety of specialty departments. SNAP recipients can use their EBT card for payment in-store, online and for grocery pickups at most locations.
Read the full breakdown here.
What Is the Difference Between SSI and SSDI?
Social Security Disability Insurance (SSDI) and Supplemental Security Income (SSI) are both programs under the Social Security Administration (SSA) that pay benefits to those who are disabled or blind. The SSI is broader in scope than the SSDI, and may offer coverage to seniors in need. While they may seem very similar, however, the programs have different eligibility requirements.
TerraUSD Stablecoin Fallout Includes Major Crypto Crash
A worldwide selloff erased more than $200 billion of crypto wealth in the space of only 24 hours, Bloomberg reported, citing data from CoinMarketCap. Bitcoin sank by as much as 10% over the past day to hit its lowest point since Dec. 2020. Ethereum shed as much as 16%.
The rout was driven by a massive plunge in stablecoins. TerraUSD, better known as UST, fell as low as 30 cents on the morning of May 11, rebounded to above 80 cents later that night, and had fallen back to about 60 cents on the morning of May 12.
Elon Musk's Tesla Tweet in 2018 Lands Him in Legal Hot Water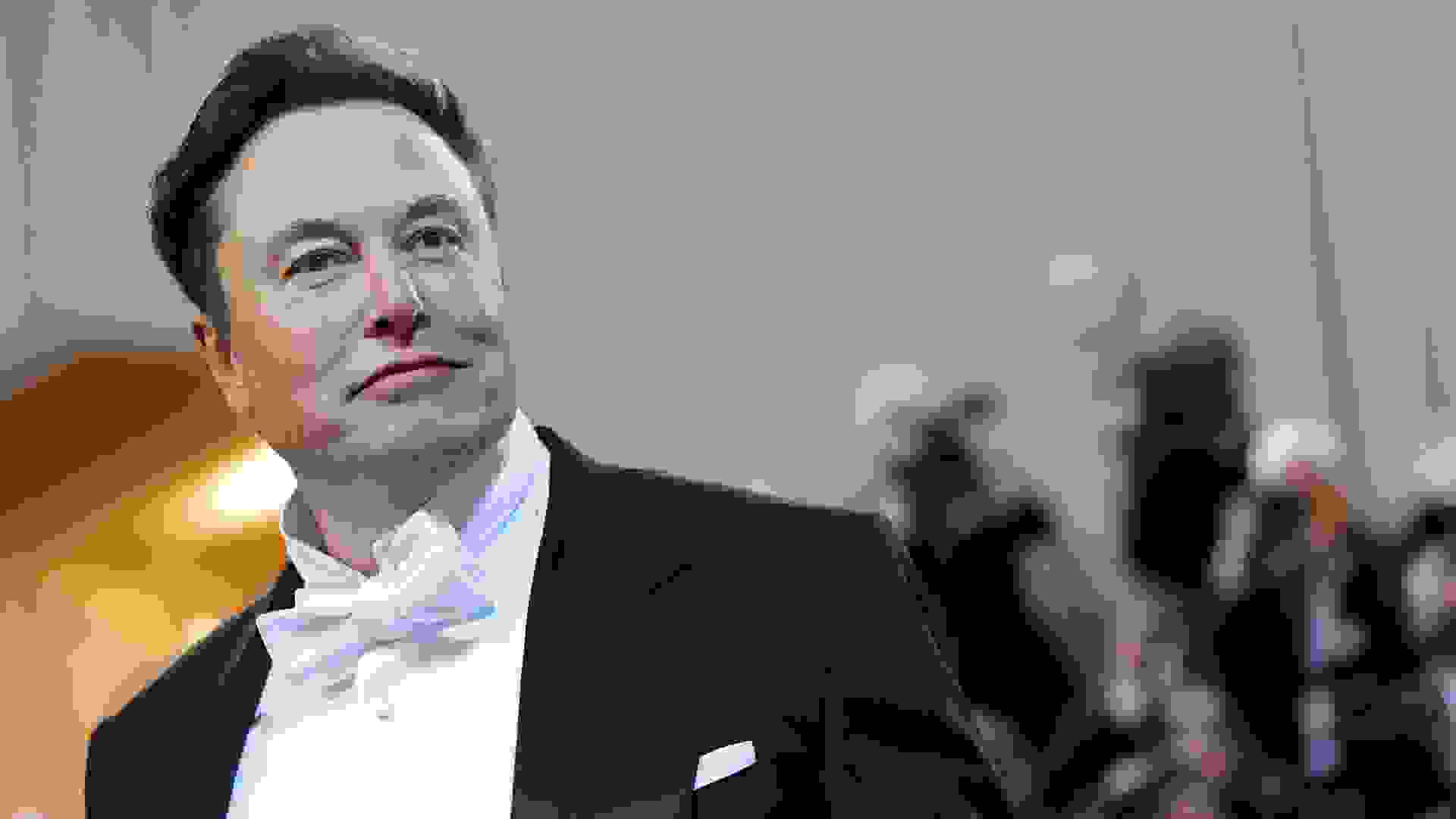 Tesla CEO is in hot water over a tweet he made four years ago.
A U.S. judge ruled that Musk — who announced plans to buy Twitter last month — acted "recklessly" when he tweeted in 2018 that funding had been secured that could take Tesla private, Reuters reported.
Musk did meet with representatives from Saudi Arabia's Public Investment Fund in 2018 to talk about taking Tesla private. However, Chen found no evidence of anything concrete coming from those talks.
Louisiana SNAP Expands Its Farmers Market Program
The Louisiana Department of Agriculture and Forestry (LDAF) plans to update its Farmers' Market Nutrition Program (FMNP) by adding new vendors, according to a statement released on May 3 by LDAF. Farmers' Market Nutrition Program provides benefits to qualifying low-income seniors and WIC recipients to purchase fresh fruits, vegetables, herbs and honey (Senior FMNP only). These are grown locally by Louisiana farmers and sold at LDAF-approved farmers' markets and roadside stands.
April's Consumer Price Report Lowers 2023 Social Security COLA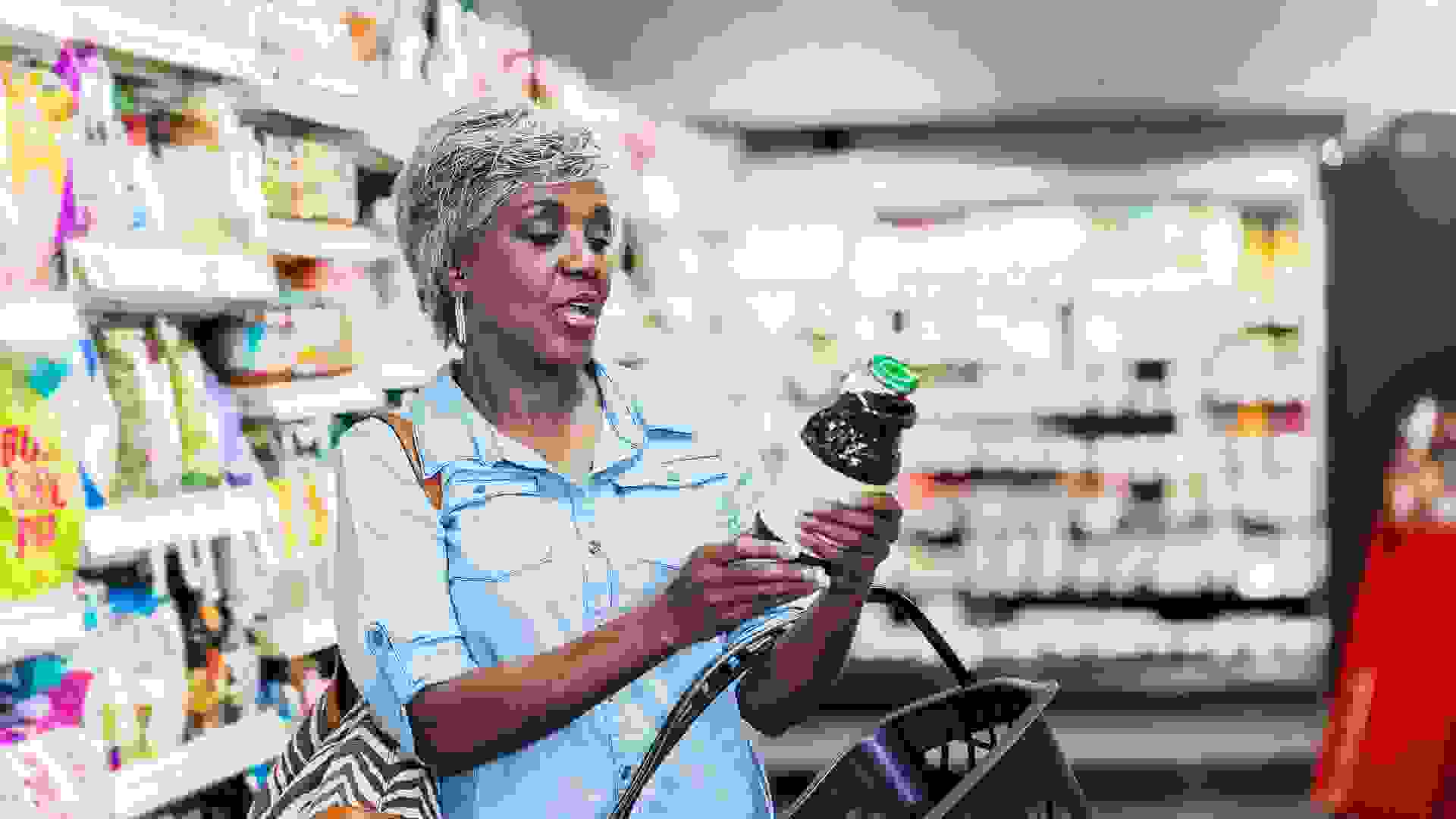 A slight deceleration in the U.S. inflation rate in April led one senior citizens advocacy group to lower its 2023 cost-of-living adjustment estimate for Social Security recipients, though it's still likely that next year's adjustment will be the highest in more than 40 years.
The nonpartisan Senior Citizens League updated its 2023 COLA estimate to 8.6%, somewhat lower than last month's 8.9% estimate. The update came after the U.S. Bureau of Labor Statistics issued its latest consumer price index report.
Learn more on how Social Security COLA is determined by reading the full article.
Gender Pay Equity Is More at Risk Than Ever During the Pandemic
A recent CivicScience survey found that economic sentiment is down, with 54% of Americans thinking the U.S. economy will get worse in the next six months. This is a staggering jump compared to the 34% having this sentiment in April 2021. In addition, 26% said the economy would get better — compared to 43% in April 2021 — while 19% said it would stay the same, compared to 23% in April 2021.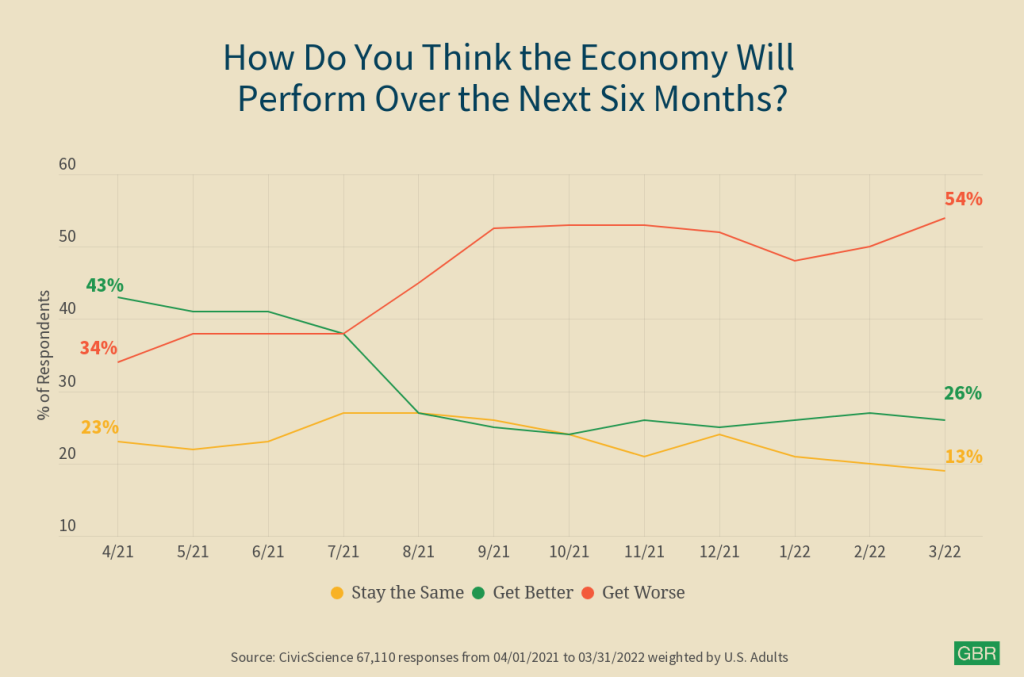 In terms of debt, 73% carry some type of debt, with more than half of Americans saying they are comfortable with the amount they carry — 31% said they are "very comfortable," while 21% say they are "somewhat comfortable," CivicScience noted.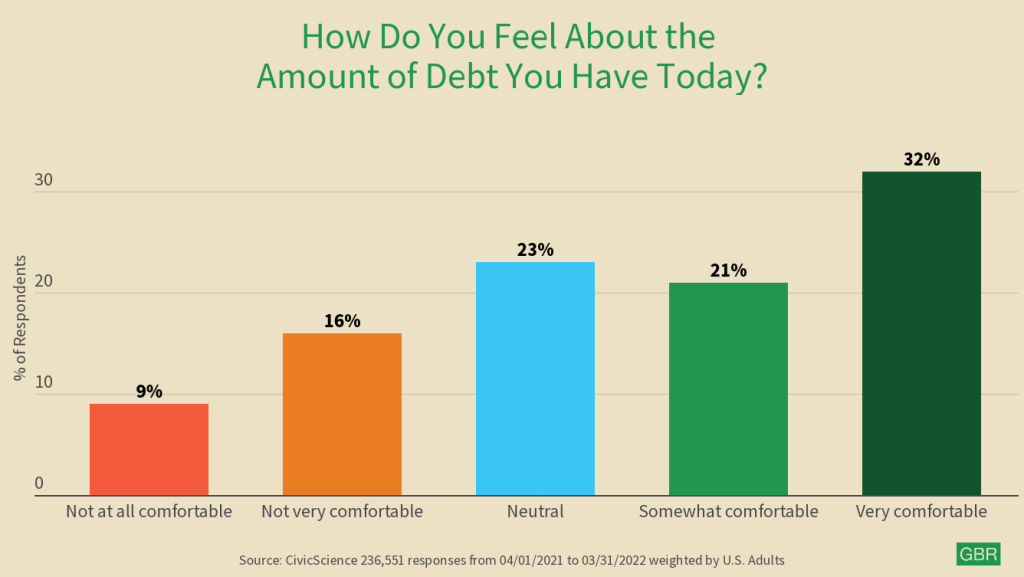 Explore even more CivicScience learnings — read the full GOBankingRates article here.
Social Security Oversight Leaves $59.5M Unpaid to Student Beneficiaries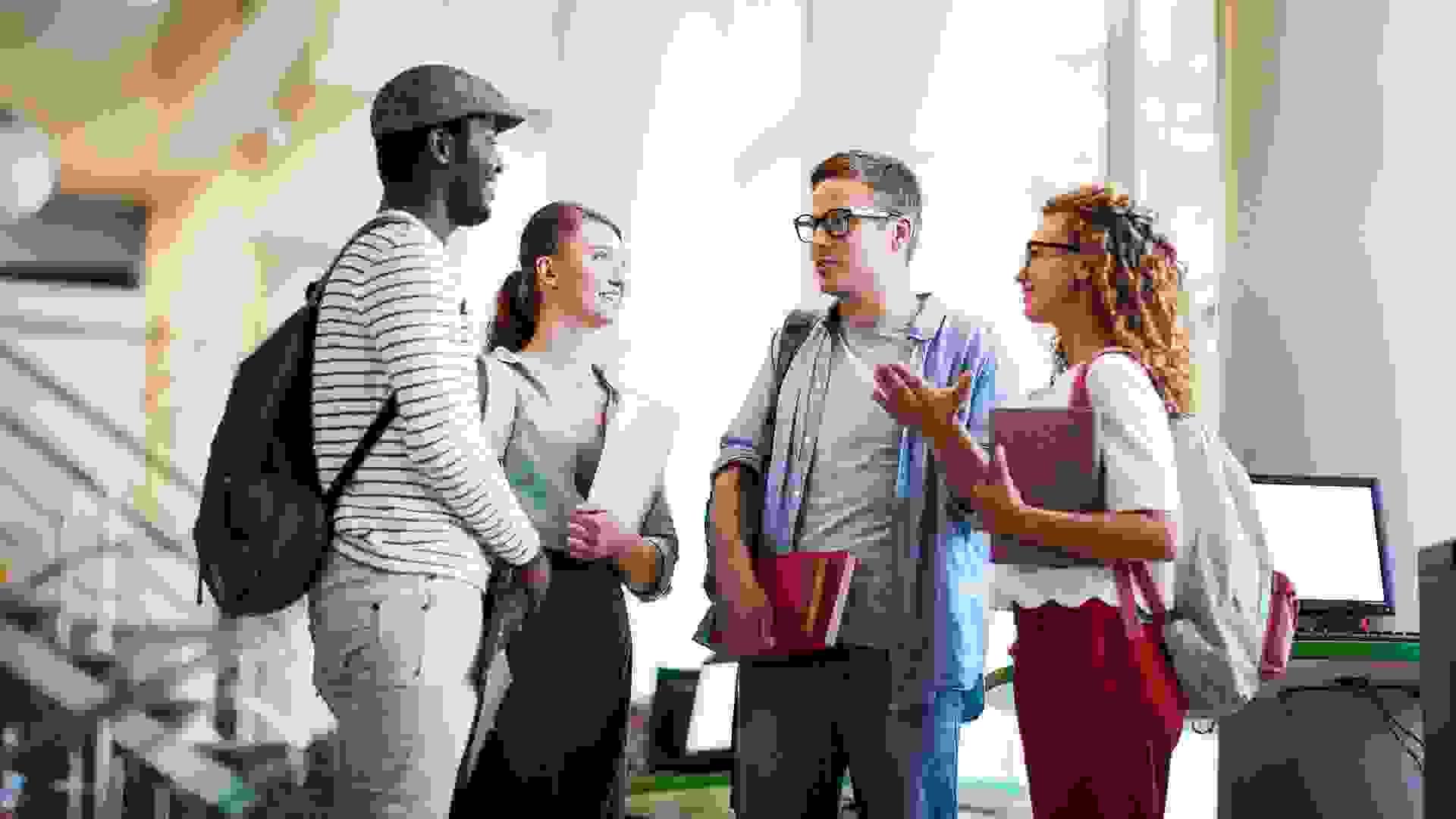 The Social Security Administration (SSA) may have underpaid an estimated $59.5 million in benefits due to almost 14,500 students, according to a recent audit of the administration's program.
In a sample of 100 students due Social Security payments, the Social Security Office of the Inspector General found 87 students were entitled to benefits they stopped receiving when they turned 18, resulting in them being denied $357,872 in total. The average underpayment was $4,113.
Is SNAP EBT Accepted at Jack in the Box Restaurants?
The Supplemental Nutrition Assistance Program, or SNAP, helps low-income families and individuals purchase food they need from participating locations. SNAP benefits typically can't be used to buy hot and ready-to-eat food, but there may be an exception depending on where you live and your personal situation.
If your local Jack in the Box doesn't participate in the RMP, you may still be able to use your SNAP EBT to purchase staple food items that you can take home and prepare. Make sure to call or visit your nearby Jack in the Box to ask if they accept SNAP EBT in-stores.
To find the closest Jack in the Box location, Low Income Relief recommends using the chain's store locator.
What Differences Are There Between Social Security and SSDI?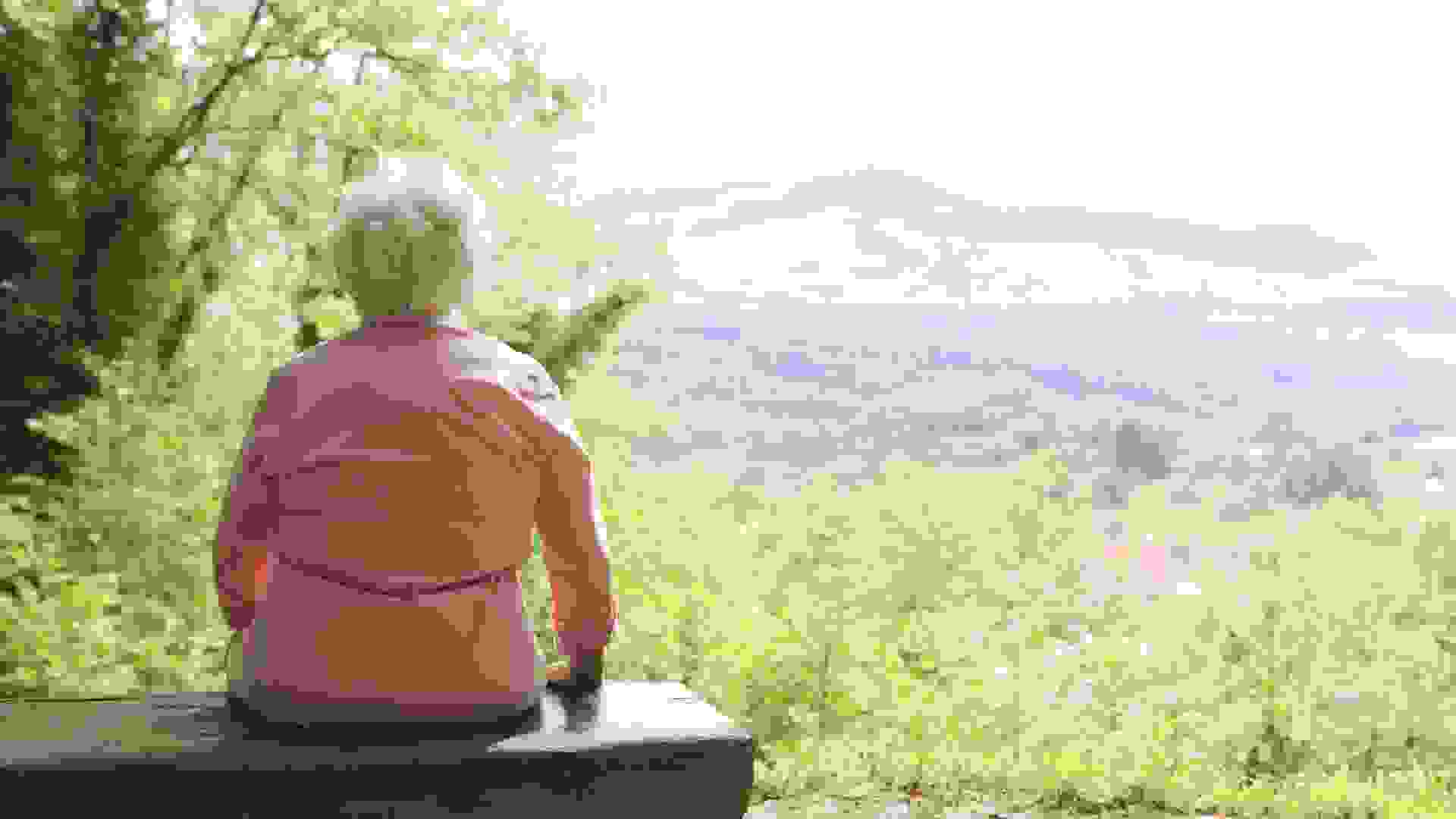 The Social Security and Social Security Disability Insurance (SSDI) programs are both managed by the Social Security Administration (SSA) and provide benefits to those who are unable to work, yet each has a different purpose and unique eligibility requirements.
Social Security benefits replace a percentage of a worker's income based on lifetime earnings. It also provides survivor benefits and income for those who become disabled. A person's Social Security retirement benefit amount depends on lifetime earnings and when they choose to start receiving benefits. Benefits are financed through a dedicated payroll tax. Employers and employees each pay half while self-employed workers pay the entire 12.4%.
SSDI is also earned based on work earnings and funded through payroll taxes, but with the sole purpose of providing benefits to those who can no longer work due to a severe disability (and to their dependents). To qualify for SSDI, the SSA says that you must meet the definition of disability under the Social Security Act.
Where Americans Are Cutting Back Due to Inflation
Amid continued inflation, as evidenced in the latest Consumer Price Index (CPI) report released by the U.S. Bureau of Labor Statistics (BLS), Americans are cutting back on non-necessities.
A recent CNBC-Momentive poll on financial literally found that in the last six months, 53% of Americans have cut back on dining out, while 39% have cut back on driving. Meanwhile, more than one-third (35%) have canceled a monthly subscription, and 32% tried to cut costs at the grocery store by switching from brand-name products to generic.
Click here to read more details on where Americans are chopping costs.
Travel Costs: How Much Inflation Increased Prices in April
American travelers didn't get much joy from Wednesday's Consumer Price Index update for April, as prices of air fares and gasoline rose sharply from the previous year. On a monthly basis, gas prices did decline compared with March, but that might be short-lived as costs at the pump hit a new record high this week.
The index for airline fares continued its recent surge, rising 18.6% in April vs. the previous month, the U.S. Bureau of Labor Statistics said Wednesday in its latest Consumer Price Index report. That represented the biggest one-month gain since the index began in 1963.
These 8 States Are Sending Out Stimulus Money in 2022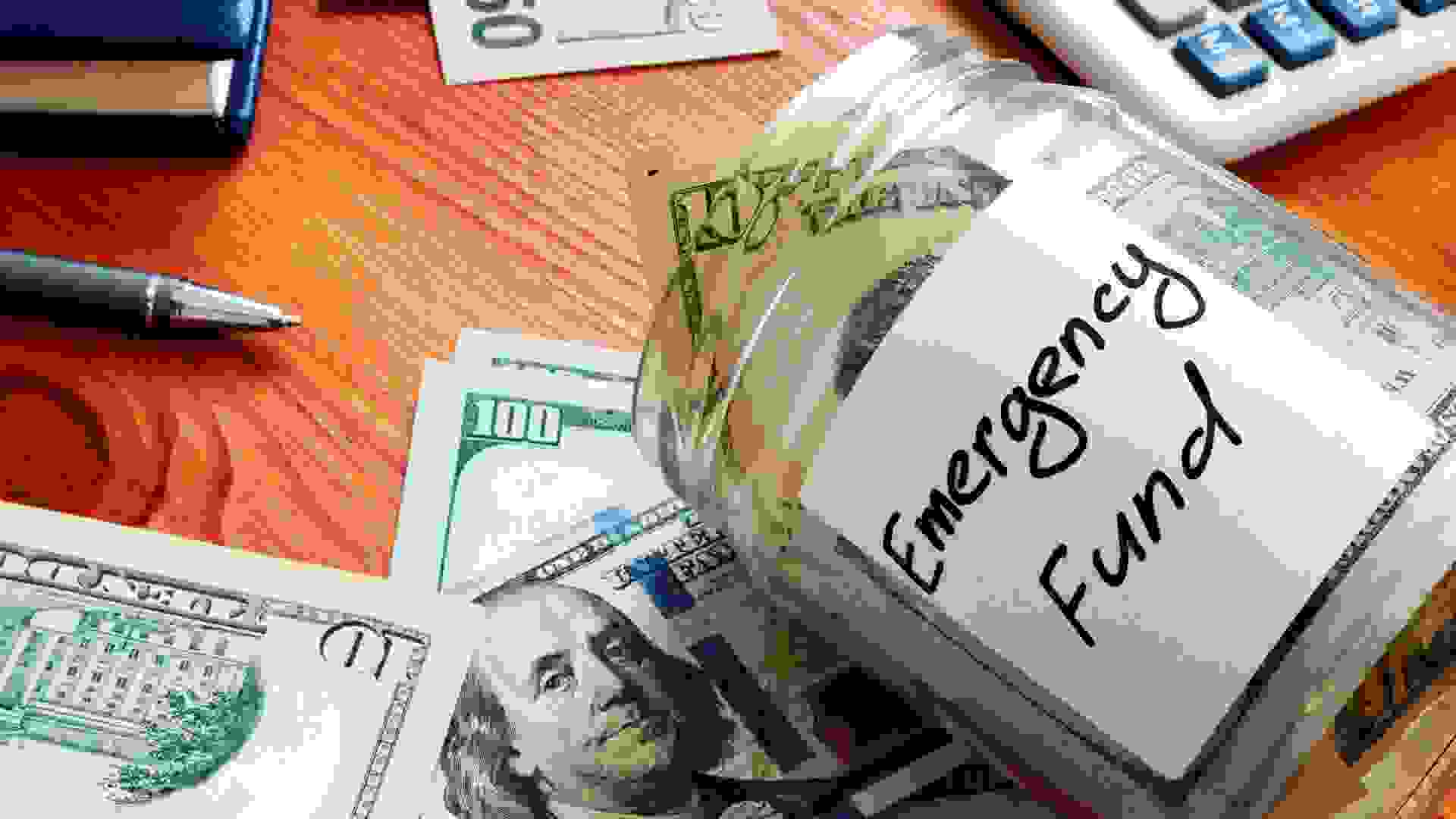 Although plans of additional stimulus funds to help American households during the pandemic have fallen flat in Congress, eight states are providing additional financial help to those who need it most. This help comes in various forms, from gas cards to dull the sting of high fuel costs to tax credits, tax rebates, and cash payments.
To learn which states specifically are providing relief, continue on to the full article.
What April's Consumer Price Index Indicated About Medical Costs
The medical care index increased by 0.4% in April — 3.2% over the past year — while the index for hospital services rose by 0.5%. Physicians' services grew by 0.2% and the index for prescription drugs was unchanged, the Labor Department reported.
By contrast, medical service inflation has largely been outpaced by economy-wide inflation. Corey Rhyan, senior analyst for health economics and policy at Altarum, explained to CNN that healthcare inflation has generally remained around its historical trend of 2%.
"There's just not a lot of flexibility for those prices to change in the near term," Rhyan said.
Aside from Mortgages, Student Loans Produce Largest Consumer Debt
In the first quarter of 2022, student loan debt reached an all-time high of $1.59 trillion, according to the Federal Reserve Bank of New York. Student loan debt accounts for 10% of total household debt, making it the second-largest category of consumer debt behind mortgages.
Federal student loan payment forbearance has been extended until Aug. 31, and CNBC reported rumors that the Biden administration is considering $10,000 in federal student debt forgiveness per borrower. Democrats are pushing to increase that number to $50,000 for each borrower making under $125,000 per year.
Learn more on student loan forgiveness by reading the full article.
Inflation's Increased Cost of Meat, Poultry, Eggs and Fish in April
Overall food prices for April climbed 0.9% from the previous month, the Bureau of Labor Statistics announced in its latest Consumer Price Index (CPI) report. Year-over-year, food prices climbed 9.4%, which was above the overall inflation rate of 8.3%.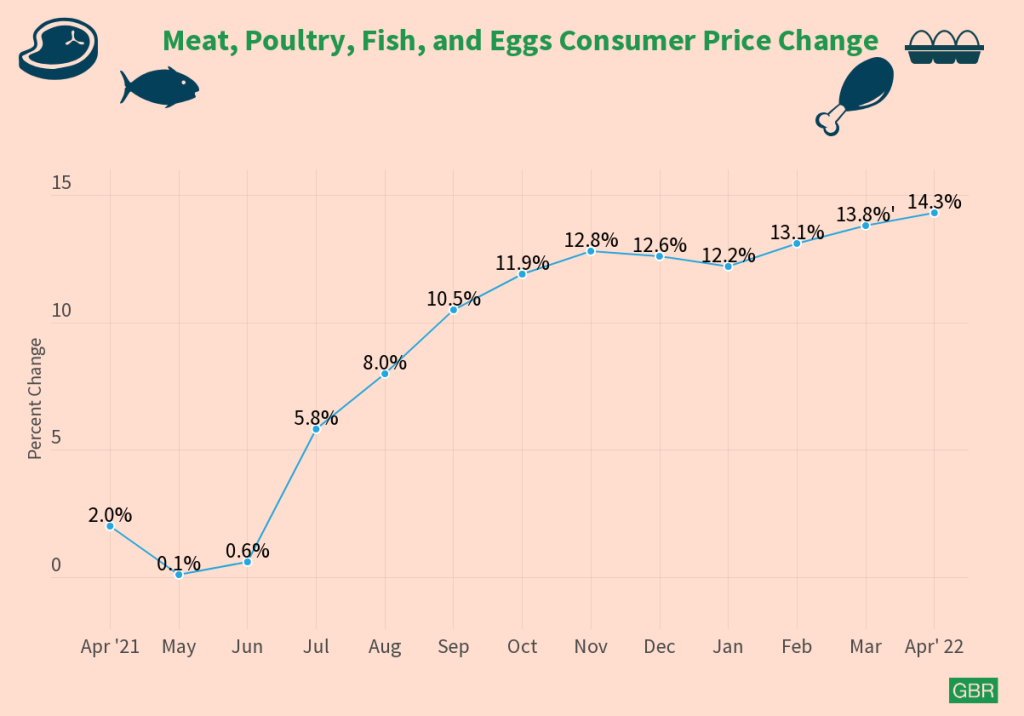 If you are a bacon and meat lover, April wasn't quite as bad on your wallet. The index for meats, poultry, fish, and eggs rose 1.4% — pushed much higher by a 10.3% surge in the price of eggs.
How Inflation Affected Gas and Electric Costs in April: Consumer Price Index
If there was good news to take from April's update to the Consumer Price Index, it's that energy represented one of the few categories where prices actually declined, falling 2.7% after a spike of 11% in March. While Americans are still feeling the crunch at the gas pumps, gasoline prices fell 6.1% in April after rising 18.3% in March.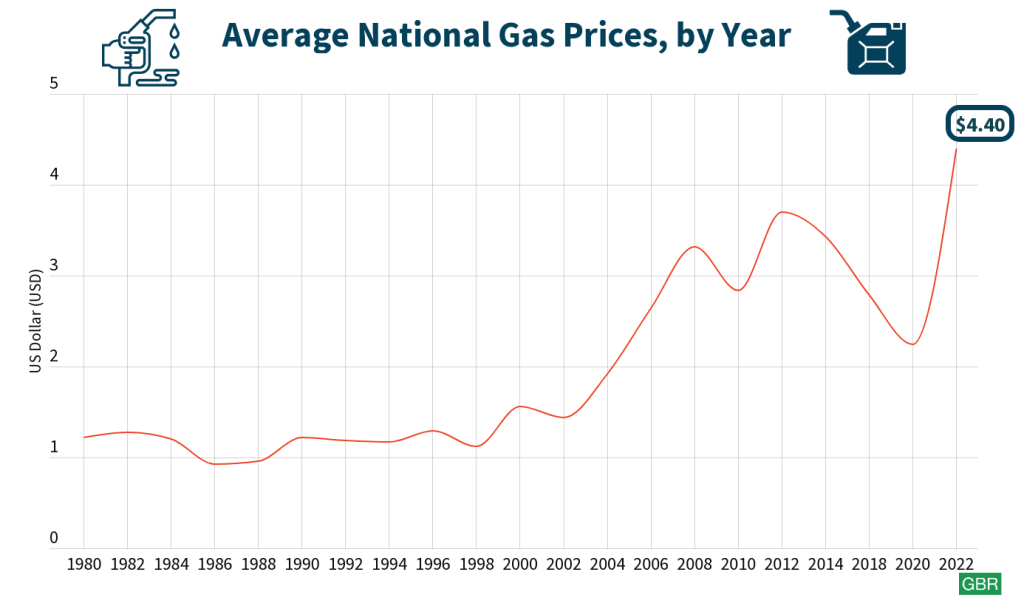 Gasoline prices were the only energy source to fall in April. The indexes for natural gas and electricity increased by 3.1% and 0.7% respectively.
How Much More Did Dining Out Cost You Due to Inflation in April?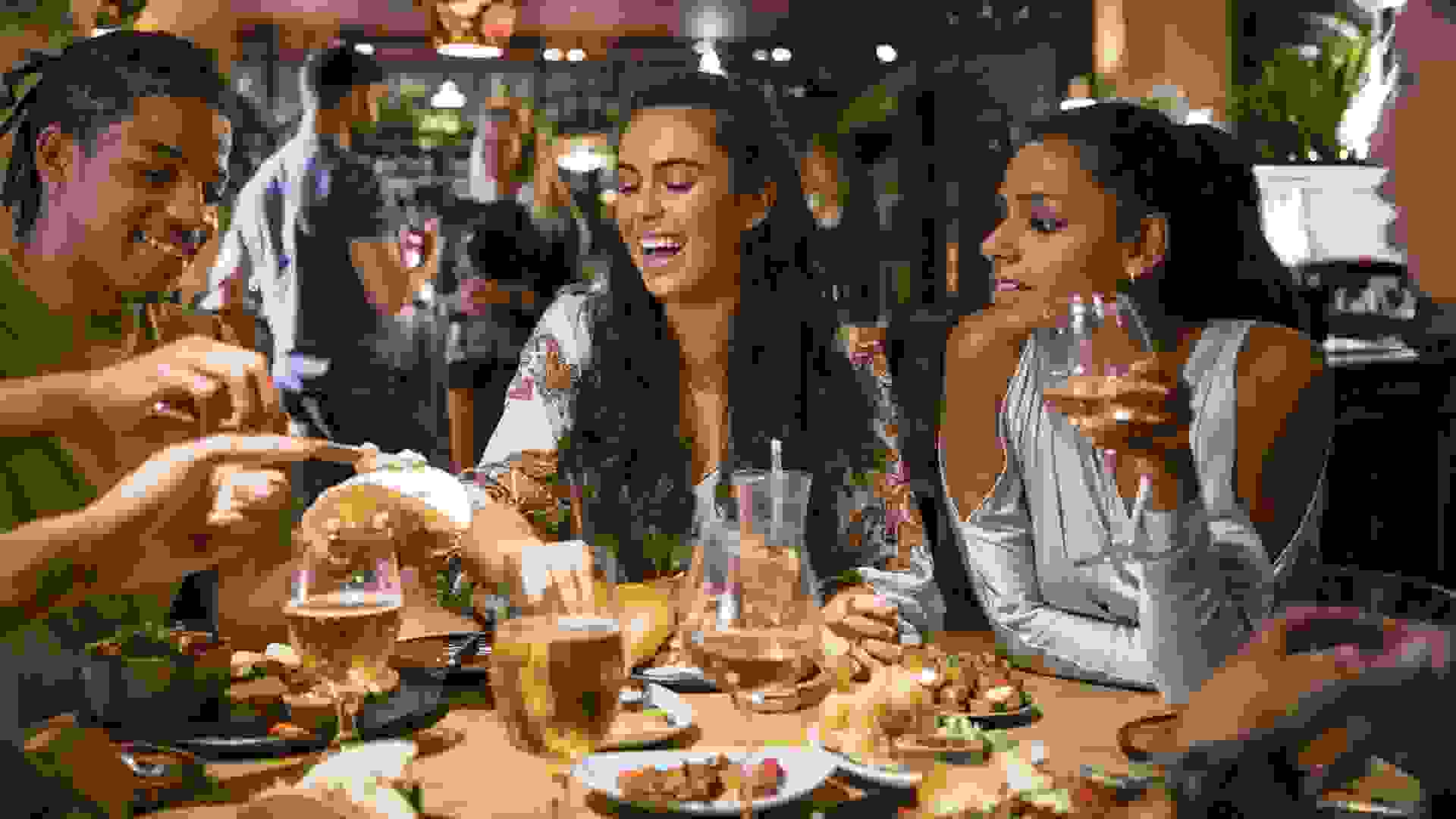 According to the most recent Consumer Price Index report released on May 11 by the Department of Labor Bureau of Statistics, it's not just eating out that's gotten more costly. The food at home index had its largest 12-month increase since November 1980, rising by 10.8%, year-over-year, not seasonally adjusted. It is the 17th month that the food index has risen.
Meanwhile, the food away from home index, which includes full-service meals at restaurants, limited-service meals and food at employee sites and schools rose by 7.2%, not seasonally adjusted, year-over-year. It jumped by 0.6%, after rising 0.3% in March 2022. The CPI for full-service meals showed its largest increase since 1997 (the year the index was introduced), rising 8.7%. This is indicative of more people enjoying restaurant meals and gathering for celebrations with family and friends as pandemic-related restrictions have lifted.
How Much Inflation Increased in April: Consumer Price Index Update
The Consumer Price Index for all urban consumers (CPI-U) indicated that inflation may be showing signs of slowing, as it rose just 8.3% year-over-year in April, not seasonally adjusted, compared to historic increases in February and March.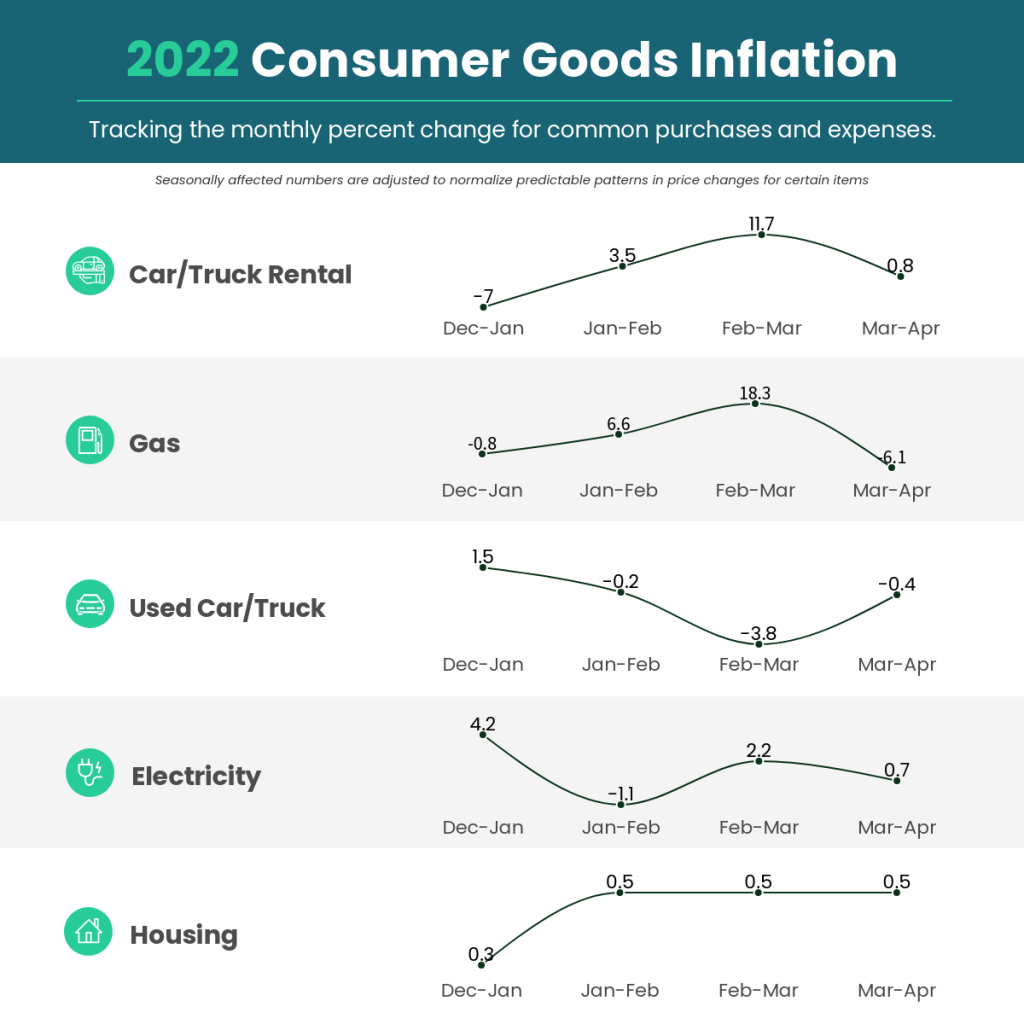 The CPI rose 8.5% in March, the greatest increase since December 1981. In February 2022, the CPI rose 7.9%, with prices reaching historic highs. April's numbers, on the other hand, did not break any records, overall. However, inflation is still hurting American wallets, especially in the categories of shelter, food, airline fares and new vehicles.
Save 50% on Amazon Prime with SNAP Recipient Discount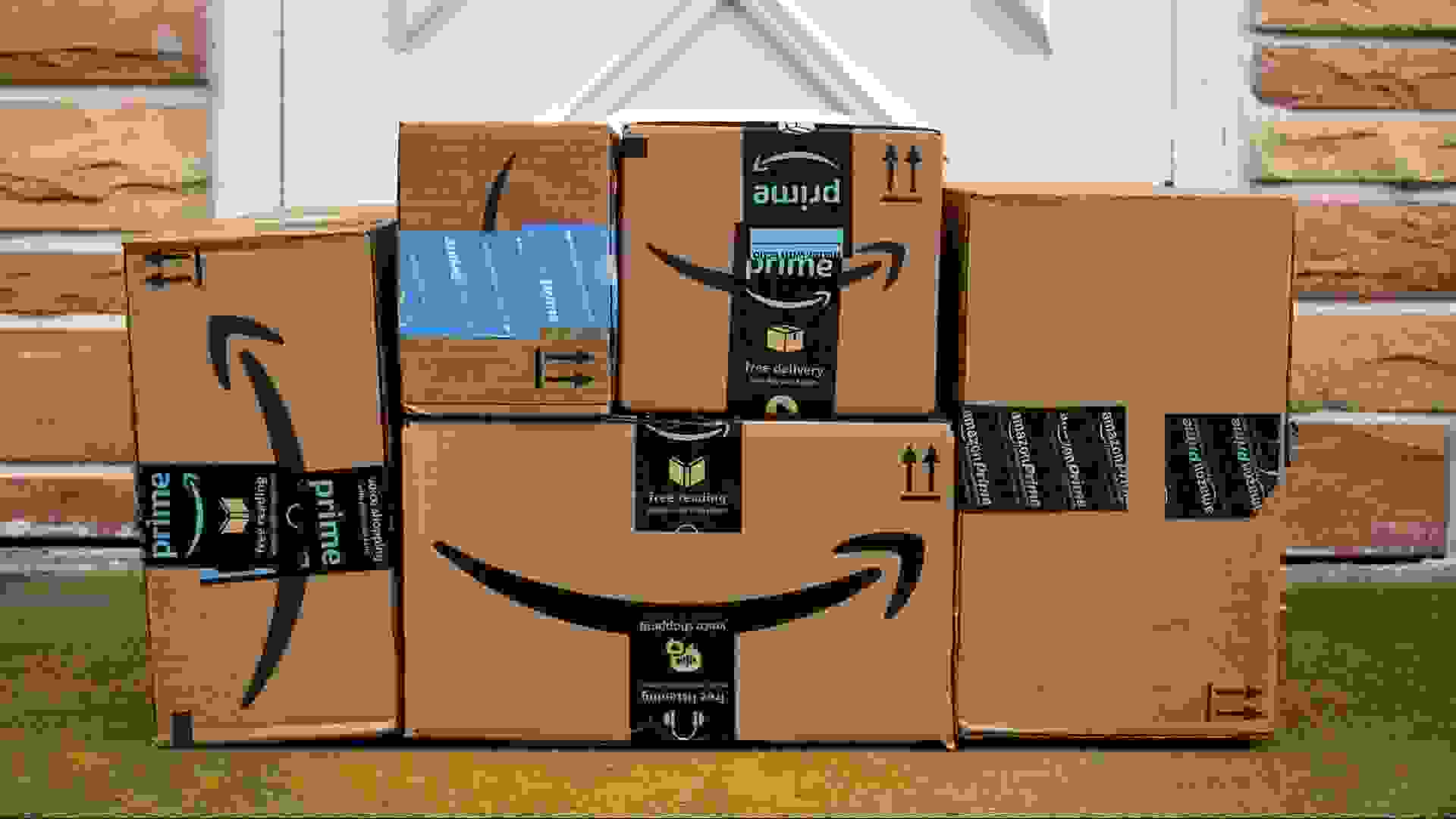 Even after raising its annual regular price for Amazon Prime service by $20, Amazon offers ways for certain customers to save money. Shoppers who are recipients of SNAP and SNAP EBT Cash benefits (or Medicaid benefits) may qualify to save 50% off their Prime membership.
You can also use your SNAP card to purchase fresh groceries and other qualified products on Amazon.
Baby Formula in Short Supply: States Hit Hardest by Supply Chain Woes
The baby formula out-of-stock rate nationwide sits at 40%, according to Datasembly. In Iowa, South Dakota, North Dakota, Missouri, Texas, and Tennessee the rates were greater than 50% during the last week of April.
Several factors come into play that are exacerbating the shortage and forcing some retailers to limit quantities of baby formula purchased. Among them include: retailers limiting purchases, inflation and high demand.
Is Your State Issuing More Stimulus Payments?
The U.S. government made big headlines throughout the coronavirus pandemic by sending billions of dollars in direct stimulus payments to Americans. As things stand now, however, it appears those days are over.
But this doesn't mean that Americans are out of luck for additional stimulus. Individual states are now taking the lead and offering their own stimulus proposals, ranging from direct payments to waivers of certain taxes.
See if your state is among those issuing stimulus payments by clicking here.
Can Bitcoin Bounce Back with 40% of Investors Now Underwater?
Bitcoin continued its downward trend, decreasing in value 55% from its all-time high of $69,044, which was reached in November 2021. The crypto was hovering around $31,000 in the morning of May 10 and was down 4.3% in the past 24 hours. Now, 40% of holders are now underwater on their investments, CNBC reported.
Inflation-Proof Stocks: How Consumer Staples Could be the Solution
Campbell, Kellogg, ConAgra, General Mills, Kraft Heinz, Smucker, Tyson Foods and McCormick all reported gains on Monday even as the Dow fell 2% and the S&P 500 sank 3.2% to its lowest point since March 2021. All of those stocks are also up for the year despite a steady decline in the broader markets, CNN Business reported.
This isn't surprising to long-time market watchers. Large manufacturers of food, beverages and household items tend to do well in times of economic uncertainty, high inflation and market turmoil. The reason is simple: Consumers keep buying these products because they have to, even as they cut back their spending on discretionary purchases such as restaurant meals and streaming subscriptions.
Are Biden's Energy Policies Behind Rising Gas Costs?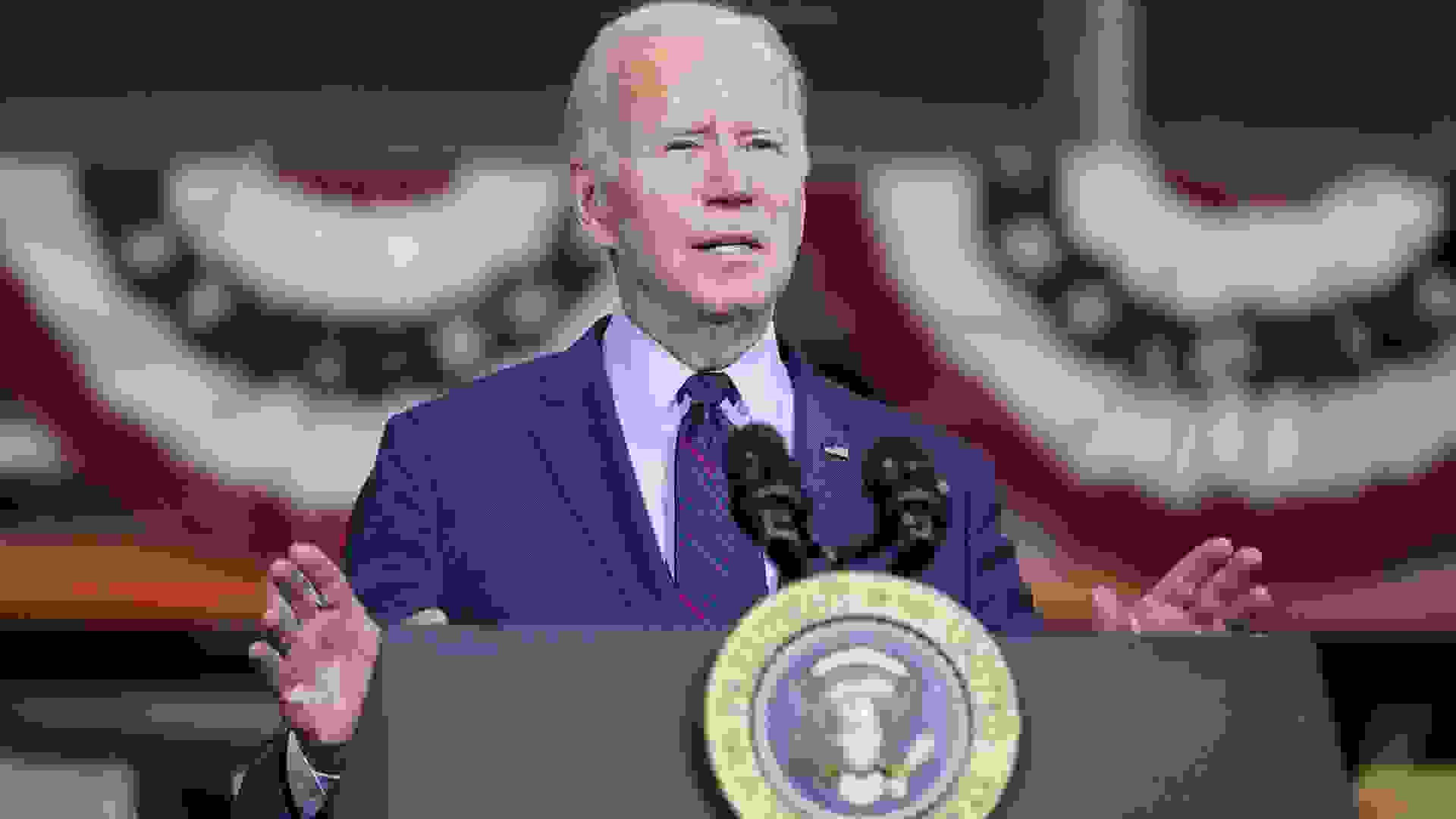 The average price per gallon of unleaded gasoline hit $4.374 this week, according to AAA. That's the highest price on record, topping the previous record of $4.33 set on March 11. Many states are well above the national average, especially California, where citizens are paying over a dollar more at $5.84 per gallon of regular.
When it comes to what's causing the spikes, where do we point the finger?
A rising chorus of critics say Biden's energy policies are to blame. They cite several reasons, including his administration's rush to embrace renewable energy at the expense of fossil fuels, his cancellation of the Keystone XL pipeline, and his decision to stop importing Russian oil.
Of course, not everyone agrees with that assessment. "Covid changed the game, not President Biden," said Patrick De Haan, head of petroleum analysis for GasBuddy. "U.S. oil production fell in the last eight months of President Trump's tenure. Is that his fault? No. The pandemic brought us to our knees."
Get more hot takes on what's causing gas prices to hit record numbers here.
What's the Difference between Social Security Benefits and SSI?
Many people who are eligible for Supplemental Security Income (SSI) may also be eligible for Social Security benefits, as both share the same application. However, SSI is a needs-based program for those with limited income and resources and is financed by the general funds of the U.S. Treasury — personal income taxes, corporate and other taxes. Social Security taxes do not fund the SSI program.
For a detailed rundown of the differences (and similarities) between Social Security and SSI, click here.
What's Behind Astronomical Increases in Student Loan Debt?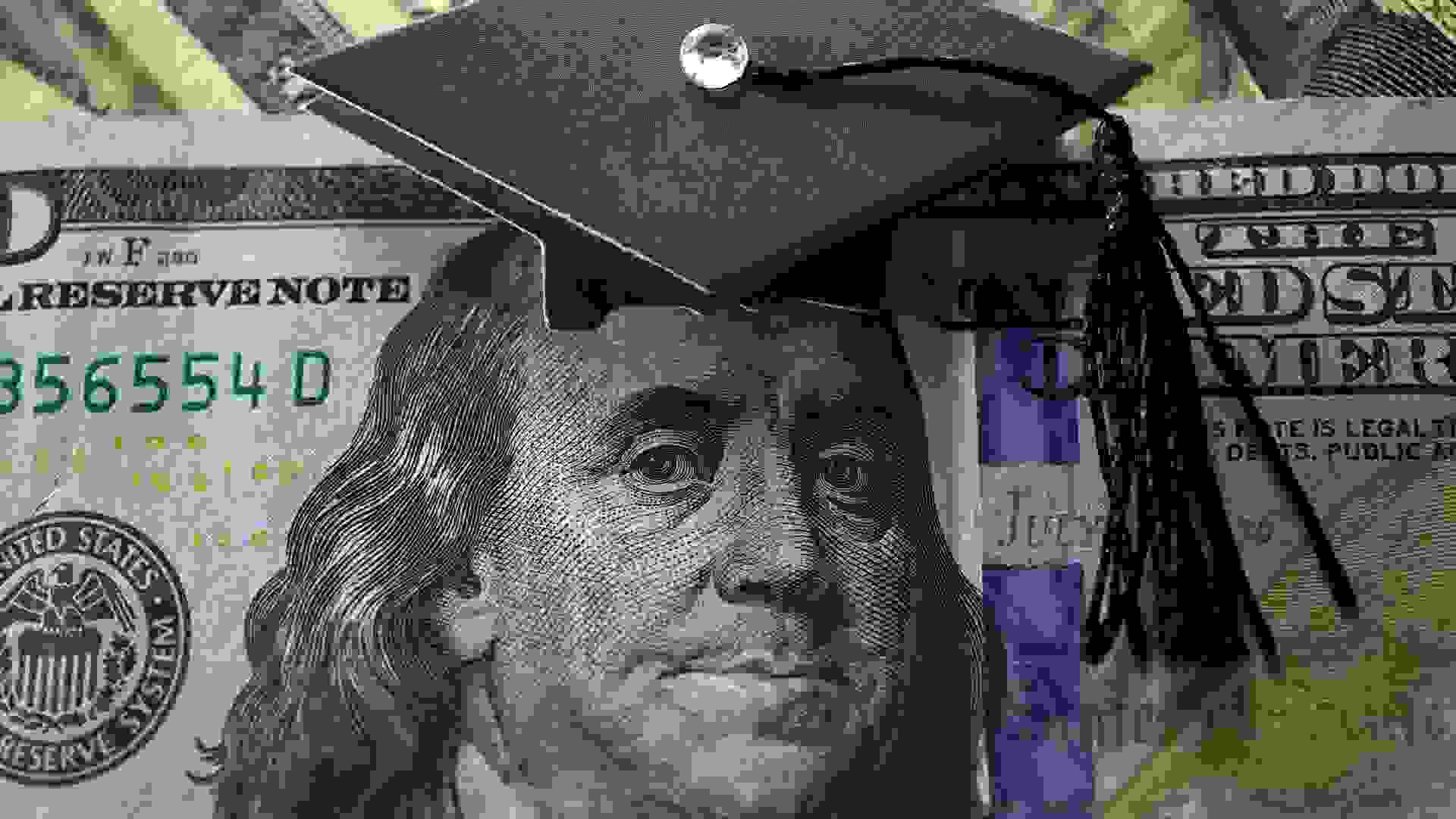 Student loan forgiveness has been in the news spotlight for two years. With 44 million Americans that owe $1.7 trillion in student loans, critics are calling for schools to be held accountable and for the federal government to "get out of the student loan business."
State funding for higher education institutions and a low, unchanging minimum working wage haven't helped matters. State funding has seen a substantial decline for more than a decade. Meanwhile, minimum wages have remained static over the same period.
Which 10 US Cities Did Most People Move to in 2021?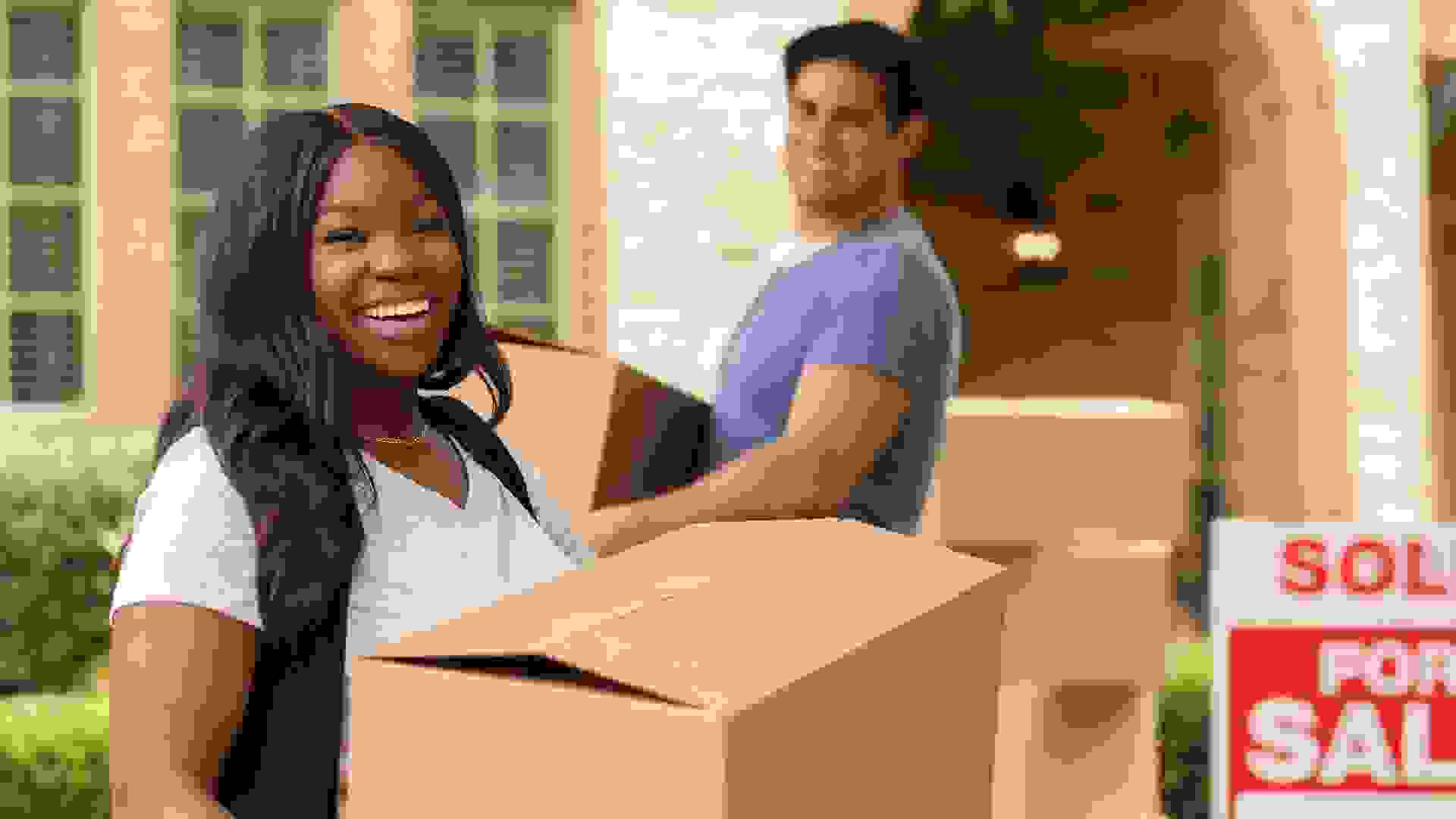 In its annual Top Moving Destinations report, Penske — which compiles analyses of one-way consumer truck rental reservations — noted that most moves in 2021 were into the Sun Belt region.
The top spot for 2021 was Houston, Texas, which is "known for its mild winters and contributions to space exploration," according to Penske.
Should Gig Workers and Shareholders Fear Uber's 'Hiring as a Privilege' Stance?
Following its earnings release, Uber CEO Dara Khosrowshahi said the company would slow down its hiring to address a "seismic shift" in investor sentiment.
"We will treat hiring as a privilege and be deliberate about when and where we add headcount," he added. "We will be even more hardcore about costs across the board."
"The stock continues to be tied at the hip perception-wise with Lyft with the Street viewing Uber/Lyft as the "Starsky and Hutch" of ridesharing in tandem. That said, this Uber sell-off is a complete overreaction in our opinion and we would be buyers at current levels," Wedbush Securities analyst Dan Ives said.
Sen. Warren Calls Out Fidelity on 'Appropriateness' of Bitcoin in 401(k)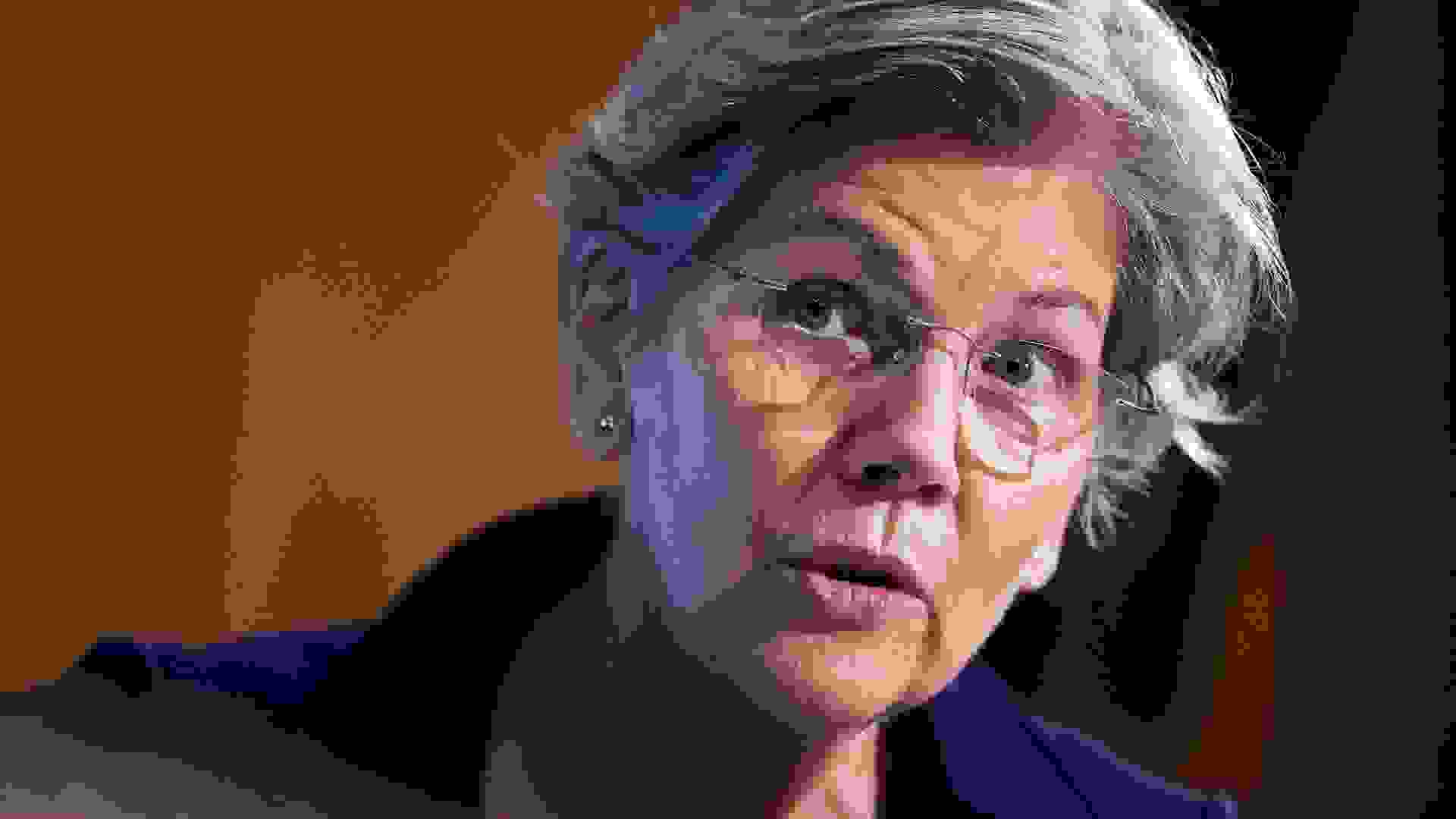 On April 26, Fidelity Investments launched what it deems the industry's first offering that will enable investors to have a portion of their retirement savings allocated to bitcoin through the core 401(k) plan investment lineup.
"We write to inquire about the appropriateness of your company's decision to add bitcoin to its 401(k) investment plan menu and the actions you will take to address 'the significant risks of fraud, theft and loss' posed by these assets," Senator Elizabeth Warren and Senator Tina Smith wrote in the May 5 letter.
The senators added, "investing in cryptocurrencies is a risky and speculative gamble, and we are concerned that Fidelity would take these risks with millions of Americans' retirement savings."
Homeownership Among Asian-Americans Grows
A new Realtor.com study, released in honor of Asian American and Pacific Islander Heritage Month, found that homeownership rates for Asian Americans grew to 61.2% during the 2021 fourth quarter from 59.5% the previous year — an impressive gain, considering all other racial/ethnic groups saw homeownership rates decline over the same period.
A separate report from the Consumer Financial Protection Bureau found that Asian American borrowers typically live in comparatively expensive metro areas, resulting in higher average loan amounts than their peers.
Stretch SNAP Benefits With 7 Tips on Food Stamp Spending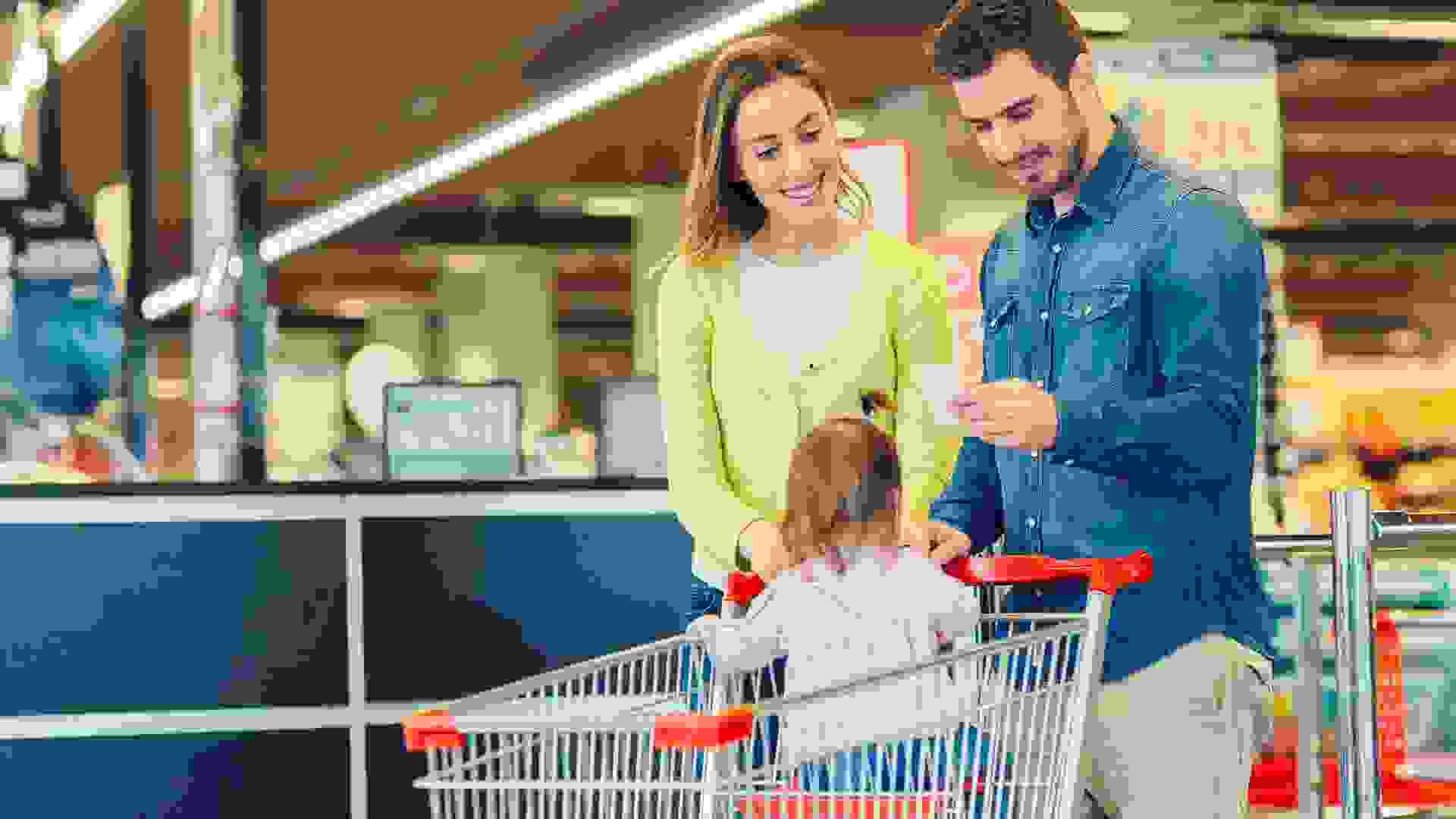 Even in the best of times, surviving the supermarket on SNAP alone requires discipline, sacrifice and a whole lot of tough choices. Are you getting what you need in the grocery store with what you have on your EBT card?
Click here to explore strategies for making SNAP benefits last longer.
Monthly Stimulus Programs To Aid Cities with Inflation/Homelessness Make Headway
Stirred by the positive impact that stimulus payments and expanded child tax credits had, many American cities continue experimenting with monthly direct payment or universal basic income (UBI) programs.
Direct payment-type programs have been successfully established in larger metropolises like Los Angeles, Chicago, New Orleans and Pittsburgh. Los Angeles' BIG: LEAP program, for example, funds 3,200 local low-income families to the tune of $1,000 monthly for a year, per the U.S. Sun. According to the same source, New Orleans is offering teens $350 per month (for 10 months) this spring as part of a state-wide financial literacy program.
The proliferation of related pilot and trial programs is expected to continue, with questions surrounding universal basic income and guaranteed income continuing to dominate headlines.
Student Debt: Dept. of Education Forgives $6.8 Billion — Do You Qualify as Public Worker?
Student loan reform has led to more than 110,000 borrowers having their student loan debt forgiven this year. The amount of cancelled debt by the Education Department through the public service loan forgiveness waiver totals roughly $6.8 billion, MSN reported.
Why Bipartisan Support of Social Security Shouldn't Scare You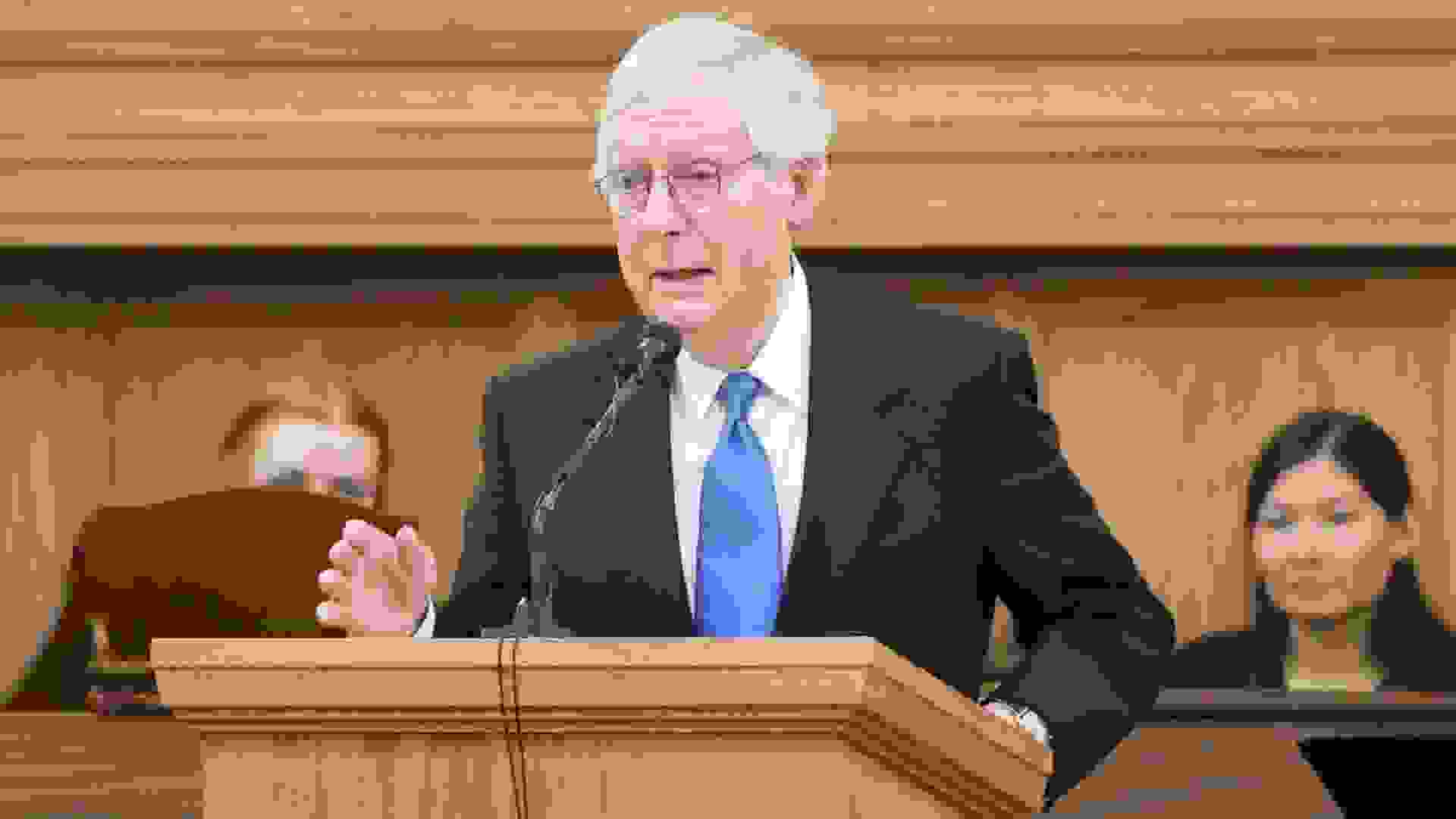 Currently, the White House, House of Representatives and U.S. Senate are all controlled by Democrats, with the Senate evenly split. This has led to a wave of bipartisan bills being enacted, as any law requires at least some Republican support to pass in the Senate.
However, if the GOP takes the majority in the upcoming election, with Mitch McConnell becoming majority leader, there is likely no cause for alarm.
McConnell has told news sources, "We will not have as a part of our agenda a bill that raises taxes on half the American people and sunsets Social Security and Medicare within five years."
Tax Refund Delays: IRS Backlogs and Staffing Issues Persist
According to the Interim Results of the 2022 Filing Season report released May 2, the Treasury Inspector General for Tax Administration (TIGTA) said continued personnel shortages are limiting the agency's efforts to cope with a backlog of more than 16.4 million tax returns, transactions and Accounts Managements cases leftover from 2021.
However, in a Senate Finance Committee hearing in April, IRS Commissioner Chuck Rettig testified that the agency has cut the number of unprocessed 2021 returns to 2.7 million and expects the backlog to be dealt with by the end of 2022.