How To Donate Stocks to Charity: 8 Absolutely Vital Steps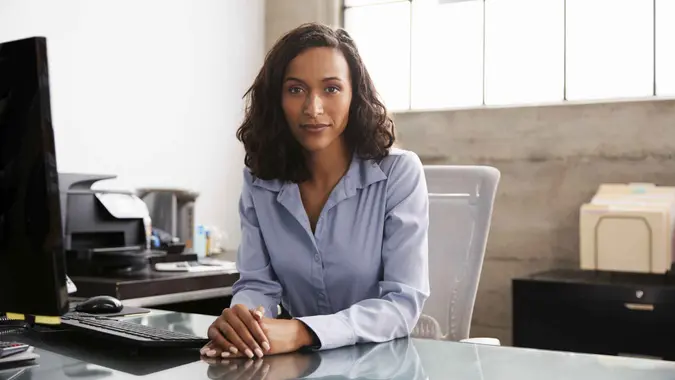 monkeybusinessimages / Getty Images/iStockphoto
Donating stocks to charity can be a tax-efficient way to support causes you care about. The process may vary depending on your location and the specific charity you wish to donate to, but most charities, nonprofit organizations, hospitals and schools gladly take the gift of long-term appreciated securities, such as stocks.
When you donate stock to charity, you'll generally itemize and take a tax deduction for the full fair market value. By donating stock instead of after-tax proceeds to charity, your contribution avoids capital gains tax and allows you to claim an itemized deduction.
According to the IRS' Charitable Contribution Deductions regulations: "In general, contributions to charitable organizations may be deducted up to 50 percent of adjusted gross income computed without regard to net operating loss carrybacks."
The easiest way to donate stock to charity is through a donor-advised fund (DAF), an investment account used to support charitable organizations. Doing so through the charitable arms of institutions like Fidelity, Schwab or Vanguard will allow you to donate a publicly traded stock to the fund, where it's sold for cash, and control the timing and recipient of the donation.
Take Our Poll: Who Has Given You the Best Money Advice You Have Ever Received?
The process of donating stocks, bonds, ETFs, or mutual funds may vary depending on your location and the specific charity's requirements, so it's important to communicate directly with the charity and consult with professionals who can provide personalized advice based on your situation.
Here are some things to consider when donating stocks to charity:
1. Choose a Qualified Charity
Ensure that the charity you want to donate to is a qualified tax-exempt organization. In the U.S., you can verify the organization's tax-exempt status by checking the IRS Tax Exempt Organization Search tool.
2. Contact the Charity
Reach out to the charity directly and let them know about your intention to donate stocks. They will guide you through their specific process and provide you with the necessary instructions and account information.
3. Consult With Your Financial Advisor
It's a good idea to consult with a financial advisor or tax professional to understand the potential tax implications and benefits of donating stocks. They can help you determine the most advantageous approach based on your individual circumstances.
4. Determine Which Stocks To Donate
Decide which stocks or securities you want to donate. Typically, it's most beneficial to donate appreciated stocks that you have held for more than one year, as you can receive a tax deduction for the full market value of the stock without incurring capital gains taxes. As Forbes suggested, "If you have an unrealized loss, consider harvesting the loss and donating cash instead."
5. Transfer the Stocks
Contact your broker or financial institution and provide them with the charity's account information. Instruct them to donate the stocks via a broker-to-broker transfer, most likely through a donor-assisted fund.
6. Obtain Documentation
Once the transfer is complete, request a confirmation letter or statement from the charity acknowledging your donation. This documentation is important for tax purposes and will serve as proof of your charitable contribution.
7. Determine the Value of the Donation
The value of your donation for tax purposes is generally based on the fair market value of the stock at the time of the transfer. Your financial advisor or tax professional can assist you in determining the exact value.
8. Report the Donation on Your Tax Return
When it's time to file your tax return, report the donation as an itemized deduction using IRS Form 8283, if necessary (if over $500). Be sure to retain the documentation from the charity for your records.
More From GOBankingRates