Stimulus Update: GOP Proposes $4,500 Credit — Will Biden Approve Expansion of Child Tax Credit?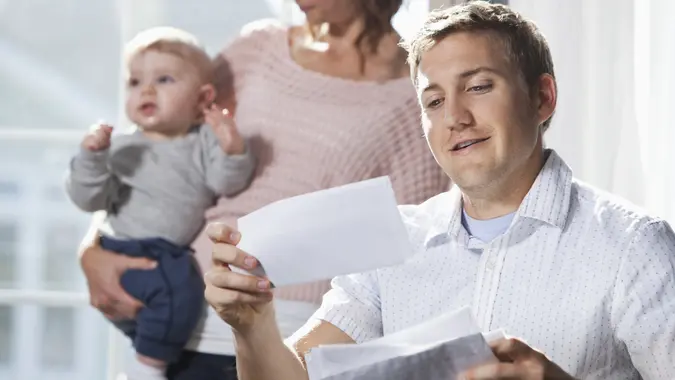 kali9 / iStock.com
A Republican lawmaker has introduced a new bill that would expand the Child Tax Credit, only this time with a twist: Unborn children would qualify for the credit.
Last week, U.S. Rep. Ashley Hinson (R-Iowa) introduced the Providing For Life Act to expand the Child Tax Credit so it includes parents who are expecting a child, the New York Post reported.
"Providing for your child begins the second a woman finds out she is pregnant — from making doctor's appointments, to stocking up on diapers, and searching for child care," Hinson told The NY Post. "Expanding the Child Tax Credit to cover the unborn and expanding tax relief for working and adoptive parents will help new families grow and thrive."
Sen. Marco Rubio (R-Fla.) in January introduced a companion version of the bill, according to the NY Post.
Hinson's expanded CTC would provide up to $4,500 for parents who are employed if their children are 5 years old or younger and $3,500 if their kids are between the ages of 6 and 17. Currently, the maximum tax credit per qualifying child is $2,000 for kids 5 and younger or $3,000 for those 6 through 17, USA Today reported.
The Child Tax Credit, which aims to help families with the cost of raising kids, was expanded during the COVID-19 pandemic to bring more relief to families. Under the American Rescue Plan Act, the maximum credit increased to $3,600 for children under age 6 and $3,000 for children ages 6 to 17. But that expanded version expired at the end of 2022, sending 3.7 million children into poverty, according to the Center on Budget and Policy Priorities.
As GOBankingRates previously reported, efforts by Biden and other Democrats to extend the expanded CTC have been blocked by GOP lawmakers. However, Dems held out hope that some Republicans might eventually get on board — especially since there is bipartisan support for an expanded credit.
What they might not have banked on is a GOP proposal that extends the credit to fetuses. This gets into murky waters, considering that Democrats largely support abortion rights.
Because of the unborn child provision, she might have a tough time getting the bill passed into law. Even if it passes the Democrat-controlled Senate, Biden is unlikely to sign it.
More From GOBankingRates