15 Best Tax Tips for Investors
Learn how investment tax write-offs can offset taxable gains.
Ridofranz / Getty Images/iStockphoto
Investing your money wisely can increase your net worth, but the increase doesn't come without a price. As you reap the gains from your investments, the IRS will want its cut. But there's no law that says you can't find ways to lower the amount of taxes you hand over to Uncle Sam.
Savvy investors know about legal tax breaks to minimize the amounts due on their tax filing, and you can, too. Discover tips on how you can follow IRS rules but keep more of your investment earnings at tax time.
Tax Strategies for Investors
When investing, your goal is to pocket as much you can. To help you pay less to the IRS, use these tax management strategies:
1/15
Matej Kastelic / Shutterstock.com
1. Hold Stocks for More than One Year
When day trading your investments, any gains you make will be taxed at the same rates as your ordinary income — with tax rates up to 39.6 percent. When you hold an investment for more than one year, however, any gains are taxed as long-term capital gains with lower maximum rates of 20 percent.
2. Know Special Rules for Dividends
The requirements for stock dividends to qualify for the long-term capital gains rates are different for dividends. When you're paid dividends on common stock, you must own the stock for at least 60 days during the 121-day period that starts 60 days before the ex-dividend date. But, if you are paid a dividend on a preferred stock that covers a period of more than 366 days, you must own the shares for at least 90 days during the 181-day period that starts 90 days before the ex-dividend date.
3. Use Losses to Offset Gains
No matter how good of an investor you are, even the best investors have a few losers in their portfolio. Fortunately, the IRS lets you use a capital loss to offset your other investment income, which can lower your tax bill.
But, you have to use short-term losses to offset short-term gains and long-term losses to offset long-term gains first. Then you can use the excess of one type to offset gains of the other type.
4. Use Losses to Offset Limited Ordinary Income
Your tax breaks for losses don't stop with offsetting all of your capital gains for the year. Instead, you can use up to $3,000 of capital losses — $1,500 if you're married filing separately — to offset ordinary income, such as wages or interest income. If your capital losses exceed your gains by more than the limit, you can carry over the excess to future years.
5. Watch Out for Wash Sales
To prevent taxpayers from selling an investment to claim a loss and then immediately repurchasing it, the IRS has specific rules for what it considers "wash sales." When you repurchase an investment within 30 days of the sale, you can't claim the loss on your taxes. These rules also apply if your spouse, your IRA or entity you control purchases the investment.
6. Utilize Tax-Friendly Investments
Depending on your tax bracket, you might consider partially tax-free bonds in your portfolio. For example, municipal bond interest isn't subject to federal income taxes, and U.S. savings bonds aren't subject to state income tax. Though these investments might not have as high a stated rate as corporate bonds, you might come out ahead after calculating how much you'll save in taxes.
7/15
Blend Images - JGI/Jamie Grill / Getty Images
7. Maximize Contributions to Retirement Accounts
Investing in tax-deferred retirement accounts, including 401ks and IRAs, offers significant tax breaks for your investment income. Whether you use a traditional or Roth IRA account, the money grows tax-free in the account. That means that each time you sell an investment in the account, you can reinvest the entire sale proceeds rather than having to pay a portion of the proceeds in taxes.
8. Use HSAs for Saving for Medical Expenses
Utilize a health savings account to save for future medical expenses if you are covered by a high-deductible health insurance plan. Your contributions to the HSA are deductible on your taxes, the money in the account grows tax-free as you invest it and when you take distributions for qualified medical expenses, you don't pay any taxes on the distributions.
9. Use 529 Plans for Educational Savings
You can reduce the taxes on your investments by saving the money in a 529 plan for future higher education expenses, such as a college fund for your children. Although you can't deduct your contributions to a 529 plan from your federal taxes, you might receive a state income tax break. Plus, the money grows tax-free in the account and comes out tax-free when you use it for qualified higher education expenses.
Related: Do You Make Enough to Put Your Kid Through College?
10. Calculate Taxable Gains Correctly
When you sell an investment, you don't pay taxes on the entire sales price. Instead, you subtract your basis — what you paid to acquire the investments — from the sales proceeds to figure your taxable gain. For example, if you sell stock for $1,600, but it cost you $1,200 to purchase, you only pay taxes on $400 of gains.
11. Include Trading Costs When Calculating Gains
When you calculate your basis and your sales proceeds, don't forget to include any trading costs, such as transaction fees or commissions. For example, if you buy a stock for $1,190 but you pay $10 in fees, your basis is $1,200. Or if you sell it for $1,610 but pay another $10 fee, your net proceeds are only $1,600.
12. Make Estimated Tax Payments if Needed
When you have significant gains from your investing, you might need to make estimated tax payments during the year. To avoid interest and underpayment penalties, your withholding for the year must be within $1,000 of the tax you owe, at least 90 percent of what you owe for the current year or at least 100 percent of what you owed for the prior year.
13. Donate Appreciated Stock Instead of Cash
Consider donating appreciated stock to your favorite charities instead of donating cash. That way, you never pay taxes on the gains and, as long as those gains would have been treated as long-term capital gains, you receive a tax deduction equal to the fair market value of your donation.
14. Deduct Investment-Related Expenses
Expenses that you incur to produce taxable investment income can be deducted on your income taxes, but only to the extent it exceeds 2 percent of your adjusted gross income. For example, if you use a financial advisor, he can tell you the amount of your financial fees related to producing taxable income that you can deduct on your taxes. Or, if you subscribe to investment advice magazines, you can include those costs.
15/15
piyato / Getty Images/iStockphoto
15. Don't Let Taxes Dictate Investment Strategy
Using tax tips to maximize the portion of your investment income you get to keep versus having to pay to the IRS is great for your pocketbook. But don't let taxes drive your investing strategy or you could find yourself with a portfolio that doesn't reflect your needs or goals.
Click through to read about the ins and outs of unrealized capital gains and losses.
More on Taxes
We make money easy. Get weekly email updates, including expert advice to help you Live Richer™.
About the Author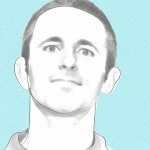 Michael Keenan is a writer based in the Kansas City area, specializing in personal finance, taxation, and business topics. He has been writing since 2009 and has been published by Quicken, TurboTax and The Motley Fool.