The Complete Guide To Filing Your Taxes on Time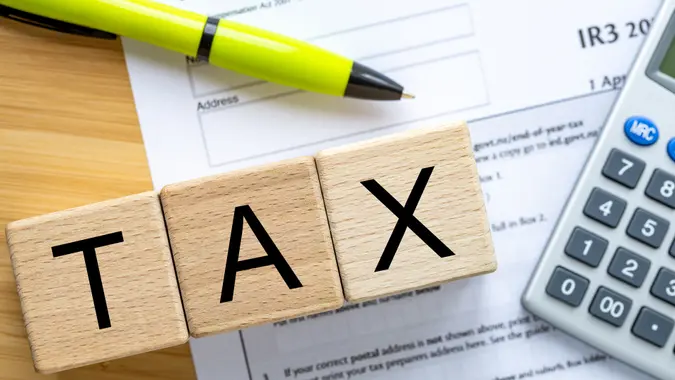 Andrzej Rostek / Getty Images/iStockphoto
Tax Day falls on Tuesday, April 18 this year. If you haven't already filed your taxes, you still have time to get all your ducks in a row before the deadline.
Still, you'll want to make sure you're doing them right so Uncle Sam doesn't come knocking on your door somewhere down the line. GOBankingRates has numerous resources to help you get your taxes filed on time — so no need to panic just yet!
How To File Your Taxes on Time & Correctly
Make sure you know what you have to file for this tax season and by the 2023 tax deadline, plus what you can still do to reduce your tax bill this year:
What To Do If You Need Help With Your Taxes
If you have a complicated tax situation — or just feel overwhelmed — you may need some extra help to get your taxes filed correctly:
What To Do If You Need More Time To File Your Taxes
You may opt to file a tax extension, which will give you until October 16 to file your taxes. It's important to note that this is an extension to file, not an extension to pay any taxes owed.
More Tax Resources
If you have more questions regarding all things related to filing your taxes, be sure to check out GOBankingRates' Complete Tax Resource Center. Plus, here's a look at some of our most popular tax content with more helpful info:
More From GOBankingRates
Gabrielle Olya contributed to the reporting for this article.