Life and Money
Green Tax Credits That'll Save You Hundreds When You File
Learn about credits for electric cars, wind turbines and more.
qingwa / Getty Images/iStockphoto
Going green can pay off. Of course, it can help the environment, but it also can help you save money at tax time.
Unfortunately, the $500 tax credit for energy efficient home improvements — such as insulation, windows and doors — expired, said Mark Jaeger, director of tax development at TaxAct. Unless Congress acts to extend the credit, taxpayers won't be able to claim this credit on 2018 tax returns. But there still are federal tax incentives for renewable energy that can help taxpayers save hundreds — or even thousands — of dollars in taxes.
1/14
pamspix / Getty Images/iStockphoto
How Green Tax Credits Work
These environmentally friendly tax breaks come in the form of tax credits, which are worth more than a tax deduction because a credit reduces your tax liability dollar for dollar. However, this credit for going green is not refundable, meaning that if the dollar amount of the credit you get exceeds the amount of tax you owe, you won't get any money back in the form of a refund, Greene-Lewis said.
But you can carry over the unused portion of the tax credit to the next tax year, she said. To claim most of the following tax credits, use Form 5695.
2/14
kaisersosa67 / Getty Images/iStockphoto
Electric Car Tax Credit
If you bought a plug-in electric car and placed it in service in 2018, you could qualify for a tax credit worth $2,500 to $7,500, Jaeger said. The amount of the credit is based on the vehicle's battery capacity, and it does not apply to any vehicles that can be charged internally.
3/14
Sheila Fitzgerald / Shutterstock.com
But Make Sure Your Electric Car Qualifies
The electric car credit begins to phase out once a manufacturer sells more than 200,000 vehicles in the U.S. Tesla hit this mark in 2018, so the tax credit for Tesla vehicles is cut in half to $3,750 starting in 2019, Jaeger said. Several car manufacturer's plug-in vehicle sales numbers are listed on IRS.gov.
4/14
Cindy Shebley / Getty Images/iStockphoto
Solar Energy System Tax Credit
"Solar is very expensive for people to put on their homes," said Lisa Greene-Lewis, a certified public accountant and tax expert for TurboTax. The average cost of installing a solar panel system is $23,020, according to home improvement resource HomeAdvisor. Fortunately, Uncle Sam gives homeowners a tax break that can help offset the cost, Greene-Lewis said.
But Make Sure to Claim Your Solar Energy Credit Correctly
You can claim a tax credit of 30 percent of the cost of a solar electricity system for the year you install the system in either your primary home or second home. In addition to the cost of the actual system, this credit also applies to labor and installation. Piping, wiring and other related expenditures are fair game.
Related: How Going Green Saved Me Green
6/14
roman023 / Getty Images/iStockphoto
Solar Water Heater Tax Credit
Solar water heating systems also qualify for the 30 percent tax credit. To qualify, half of the energy that powers the water heating system must come from the sun. And the system must be certified by the Solar Rating Certification Corporation or similar organization endorsed by the taxpayer's state, according to the IRS.
The cost of the system qualifies for the credit even if it isn't for your primary home.
New Homeowners: Here's What You Need to Know for Your Taxes
Wind Turbine Tax Credit
Homeowners can lower their electricity bills by up to 90 percent by installing a small wind turbine to generate electricity, according to the U.S. Department of Energy. However, the cost of installing a turbine can be high — $50,000 to $80,000 for a 10-kilowatt turbine that would be enough to power a large home, according to nonprofit wind advocacy organization Windustry.
But Hold Onto Your Wind Turbine Credit if It's Worth More Than You Owe
To help offset the high price of wind turbines, homeowners can claim a residential energy efficient property credit for 30 percent of the cost of the system the year it is installed. The home doesn't have to be your primary home.
Because these systems are so expensive, it's possible your tax credit will be worth more than the tax you owe. Fortunately, you can carry over the unused amount to the next tax year.
9/14
geoleo / Getty Images/iStockphoto
Geothermal Heat Pump System Tax Credit
Geothermal heat pumps also qualify for the residential energy efficient property credit. These energy-efficient systems use the constant temperature below the surface of the earth to heat and cool homes.
Keep reading to learn more about energy-saving tips to help you save money.
10/14
Smitt / Getty Images/iStockphoto
But Be Sure Your Heat Pump System Is Energy Star Certified
On average, the cost to install a geothermal heat pump that could heat and cool an average 2,500-square-foot home is between $20,000 and $25,000, according to EnergyHomes.org. Homeowners can get a tax credit for 30 percent of this cost the year in which they install a system that meets the requirements of the Energy Star program. The home in which the heat pump is installed does not have to be the taxpayer's primary home.
If the amount of the credit exceeds the amount of taxes owed, the excess can be carried over to the next year.
11/14
JodiJacobson / Getty Images
Fuel Cell System Tax Credit
Fuel cells convert a fuel source such as natural gas into electricity. But this environmentally friendly system can be expensive — at least $50,000, according to the National Association of Realtors' HouseLogic.com. To offset the cost, homeowners can take advantage of the residential energy efficient property credit worth 30 percent of the cost of the system. However, the credit is limited to $500 for each one-half kilowatt of capacity of the fuel cell system.
Tips: Tax Loopholes and Strategies the Rich Don't Want You to Know
12/14
dsmoulton / Getty Images/iStockphoto
But for Fuel Cell Systems, Only Your Primary Home Qualifies
Unlike with the other alternative energy systems, this credit is available only for fuel cell systems installed in a taxpayer's main home. And to qualify, the system must have a capacity of at least one-half kilowatt of electricity and must have an electricity-only generation efficiency greater than 30 percent, according to the IRS.
13/14
Mukhina1 / Getty Images/iStockphoto
State Green Tax Credits
Some states offer additional tax incentives for going green. You can check to see if your state offers any tax credits or deductions on the Database of State Incentives for Renewables and Efficiency website, Dsireusa.org. Tax software also should include life event questions that will determine whether any energy-efficient home improvements you made qualify for tax breaks, Jaeger said.
If you're planning to do your taxes, learn more about the best tax software options.
Deductions for Your Noncash Green Charitable Contribution
Unlike the previous tax breaks listed here, this is not a tax credit, it's a deduction. If you donate items you no longer need, think of it as helping the environment because those items would otherwise go in the trash, Jaeger said. "Someone reuses it and keeps it out of the dump," Jaeger said. And you get a tax deduction for your charitable contribution if you itemize on your tax return.
You can find a valuation guide on the Goodwill website to figure the value of the items you've donated. Be sure to get a receipt for your donations. If the fair market value of your donations is more than $500, you must file a Form 8283 with your federal tax return.
Click through to read more about how to maximize your charitable giving under the new tax law.
More on Taxes
We make money easy. Get weekly email updates, including expert advice to help you Live Richer™.
About the Author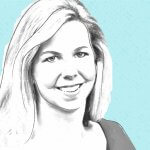 Cameron Huddleston is an award-winning journalist with more than 18 years of experience writing about personal finance. Her work has appeared in Kiplinger's Personal Finance, Business Insider, Chicago Tribune, Fortune, MSN, USA Today and many more print and online publications. She also is the author of Mom and Dad, We Need to Talk: How to Have Essential Conversations With Your Parents About Their Finances.
U.S. News & World Report named her one of the top personal finance experts to follow on Twitter, and AOL Daily Finance named her one of the top 20 personal finance influencers to follow on Twitter. She has appeared on CNBC, CNN, MSNBC and "Fox & Friends" and has been a guest on ABC News Radio, Wall Street Journal Radio, NPR, WTOP in Washington, D.C., KGO in San Francisco and other personal finance radio shows nationwide. She also has been interviewed and quoted as an expert in The New York Times, Chicago Tribune, Forbes, MarketWatch and more.
She has an MA in economic journalism from American University and BA in journalism and Russian studies from Washington & Lee University.