Life and Money
Green Tax Credits That'll Save You Hundreds When You File
Learn about credits for electric cars, solar power and more.
qingwa / Getty Images/iStockphoto
1/11
pamspix / Getty Images/iStockphoto
How Green Tax Credits Work
These environmentally friendly tax breaks come in the form of tax credits, which are worth more than tax deductions because credits reduce your tax liability dollar for dollar instead of just reducing your taxable income. However, credits for going green are generally not refundable, meaning that if the dollar amount of the credit you get exceeds the amount of tax you owe, you won't get any money back in the form of a refund, according to Lisa Greene-Lewis, a certified public accountant and tax expert for TurboTax.
The good news is, you can usually carry over the unused portion of the tax credit to the next tax year, she said. To claim most of the following tax credits, use Form 5695.
Learn More: What Are the 2020-2021 Federal Tax Brackets and Tax Rates?
2/11
kaisersosa67 / Getty Images/iStockphoto
Electric Car Tax Credit
If you bought a plug-in hybrid or electric car in 2020, you could qualify for a tax credit worth up to $7,500. The amount of the credit is based on the vehicle's battery capacity, and it does not apply to any vehicles that can be charged internally. To see how much your EV's tax credit is worth, or to see how much a vehicle you're considering buying in 2021 could save you on next year's tax bill, visit fueleconomy.gov. There you'll find credit values for virtually all qualifying electric and plug-in hybrid cars. It also lists those that don't qualify.
3/11
Sheila Fitzgerald / Shutterstock.com
But Many of the Most Popular Models Don't Qualify
The electric car credit is designed for all qualifying vehicles purchased new in or after 2010, but the credit begins to phase out once a manufacturer sells more than 200,000 vehicles in the U.S. Tesla, for example, hit that mark in 2018, so the tax credit for Tesla vehicles was cut in half to $3,750 starting in 2019.
GM soon followed suit when it hit the 200,000 mark. Credits for its EVs were reduced to $3,750 on April 1, 2019, before being eliminated altogether on March 31, 2020. In short, the most popular models are the most likely to see their tax credits diminished, and the value of the credit can change during the same tax year on any given model.
Don't Forget: All the New Numbers You Need To Know for Planning Ahead on Taxes
4/11
Cindy Shebley / Getty Images/iStockphoto
Solar Energy System Tax Credit
"Solar is very expensive for people to put on their homes," said Greene-Lewis -- a fact that's easy to verify.
The average price range for installing a solar panel system is $16,718-$30,982, according to home improvement resource HomeAdvisor. Fortunately, Uncle Sam gives homeowners a tax break that can help offset the cost. The federal residential solar energy credit applies to photovoltaic (PV) systems installed in 2020. If you installed a system that isn't PV, don't worry. There are other types of credits for other types of renewable energy systems.
What's Your Plan? Most Popular Things To Do With Your Tax Refund — and How To Do It Smarter
But Get the Credit While it Lasts
In 2019, you could still claim a credit for 30 percent of the cost of your solar system, but the credit decreased to 26 percent for systems installed in 2020. If you're considering solar, but you haven't pulled the trigger yet, now's the time. If you install a system in 2021, the credit will decrease even further to 22 percent for next year's tax bill, but at least it's something. Unless Congress renews the credit, it will expire altogether starting in 2022.
6/11
roman023 / Getty Images/iStockphoto
Solar Water Heater Tax Credit
Like rooftop solar systems, solar-powered water heaters also qualify for a tax credit. Also like roof panels, what was a 30 percent tax credit in 2019 dropped to 26 percent in 2020 and will drop again to 22 percent for solar water heaters installed this year. To qualify, half of the energy that powers the water-heating system must come from the sun and the system must be certified by the Solar Rating and Certification Corporation (SRCC) or a similar organization endorsed by the taxpayer's state, according to the IRS and Energy Star.
New Homeowners: Here's What You Need to Know for Your Taxes
7/11
geoleo / Getty Images/iStockphoto
Geothermal Heat Pump System Tax Credit
Geothermal heat pumps also qualify for the residential energy efficient property credit. These energy-efficient systems use the constant temperature below the surface of the earth to heat and cool homes. Because they use the earth's natural heat instead of the outside air, they are among the most efficient and reliable technologies available, according to Energy Star.
8/11
Smitt / Getty Images/iStockphoto
But Be Sure Your Heat Pump System Is Energy Star Certified
On average, the cost to install a geothermal heating and cooling system is between $3,614-$15,578, according to HomeAdvisor. Homeowners can get a tax credit for 26 percent of this cost if it was installed in 2020--just like the solar systems, the credit drops to 22 percent for a system installed this year--but it must meet the requirements of the Energy Star program.
The home where the heat pump is installed does not have to be the taxpayer's primary home and if the amount of the credit exceeds the amount of taxes owed, the excess can be carried over to the next year.
Equipment Tax Credits
There are also several tax credits available for Energy Star-rated equipment, but only for primary residences, including:
Air source heat pumps: $300
Central air conditioning: $300
Gas, propane, or oil hot water boiler: $150
Gas, propane, or oil furnaces and fans: $150
Non-solar water heaters: $300
Advanced main air-circulating fans: $50
Biomass stoves: $300
10/11
Rocketclips / Shutterstock.com
State Green Tax Credits
Some states offer additional tax incentives for going green. You can check to see if your state offers any tax credits or deductions on a database maintained by the National Conference of State Legislatures (NCSL). Also, your tax software should include life event questions that will determine whether any energy-efficient home improvements you made qualify for tax breaks, Jaeger said.
11/11
Mukhina1 / Getty Images/iStockphoto
Deductions for Your Noncash Green Charitable Contribution
Unlike the previous tax breaks listed here, this is not a tax credit, it's a deduction. If you donate items you no longer need, think of it as helping the environment because those items would otherwise go in the trash, Jaeger said. "Someone reuses it and keeps it out of the dump," Jaeger said. And you get a tax deduction for your charitable contribution if you itemize on your tax return.
You can find a valuation guide on the Goodwill website to figure the value of the items you've donated. Be sure to get a receipt for your donations. If the fair market value of your donations is more than $500, you must file a Form 8283 with your federal tax return.
More From GOBankingRates
Andrew Lisa contributed to the reporting for this article. 
Photo note: The images in this article are representational. 
About the Author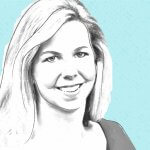 Cameron Huddleston is an award-winning journalist with more than 18 years of experience writing about personal finance.
Her work has appeared in Kiplinger's Personal Finance, Business Insider, Chicago Tribune, Fortune, MSN, USA Today and many more print and online publications. She also is the author of
Mom and Dad, We Need to Talk: How to Have Essential Conversations With Your Parents About Their Finances
.
U.S. News & World Report named her one of the top personal finance experts to follow on Twitter, and AOL Daily Finance named her one of the top 20 personal finance influencers to follow on Twitter. She has appeared on CNBC, CNN, MSNBC and "Fox & Friends" and has been a guest on ABC News Radio, Wall Street Journal Radio, NPR, WTOP in Washington, D.C., KGO in San Francisco and other personal finance radio shows nationwide. She also has been interviewed and quoted as an expert in The New York Times, Chicago Tribune, Forbes, MarketWatch and more.
She has an MA in economic journalism from American University and BA in journalism and Russian studies from Washington & Lee University.