5 Things To Know About How the Stimulus Checks Can Affect Your Taxes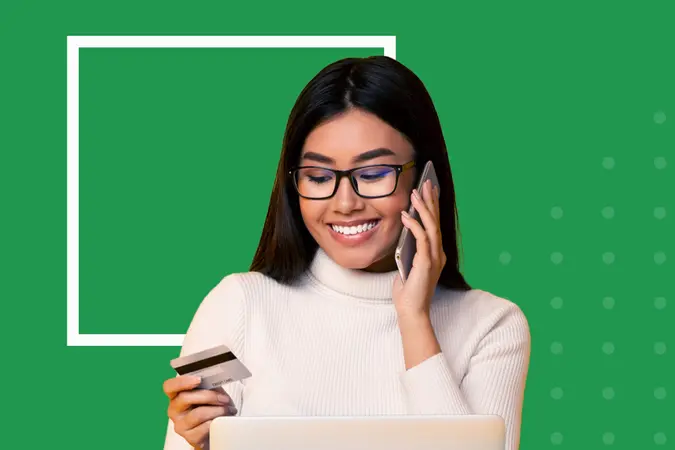 Tax filing can be complicated, and it's often not easy to know what to include on your tax return. To throw another wrench in those gears, the government has issued several stimulus checks as a result of COVID and as a result, not everyone knows whether or how much they have to pay in taxes due to this assistance from the government.
2022 Taxes: IRS Free File Now Open, Do Your Taxes For Free
Need Help: Here Are Some Free Tax Programs You May Qualify For
The good news is that like similar payments issued in the past in response to COVID, the third Economic Impact Payment (EIP) is not taxed as income. Hence, you generally won't pay taxes on that amount and you will be able to keep the full amount. However, there are a few more specifics you should know about before you file your taxes this year. Read on for more.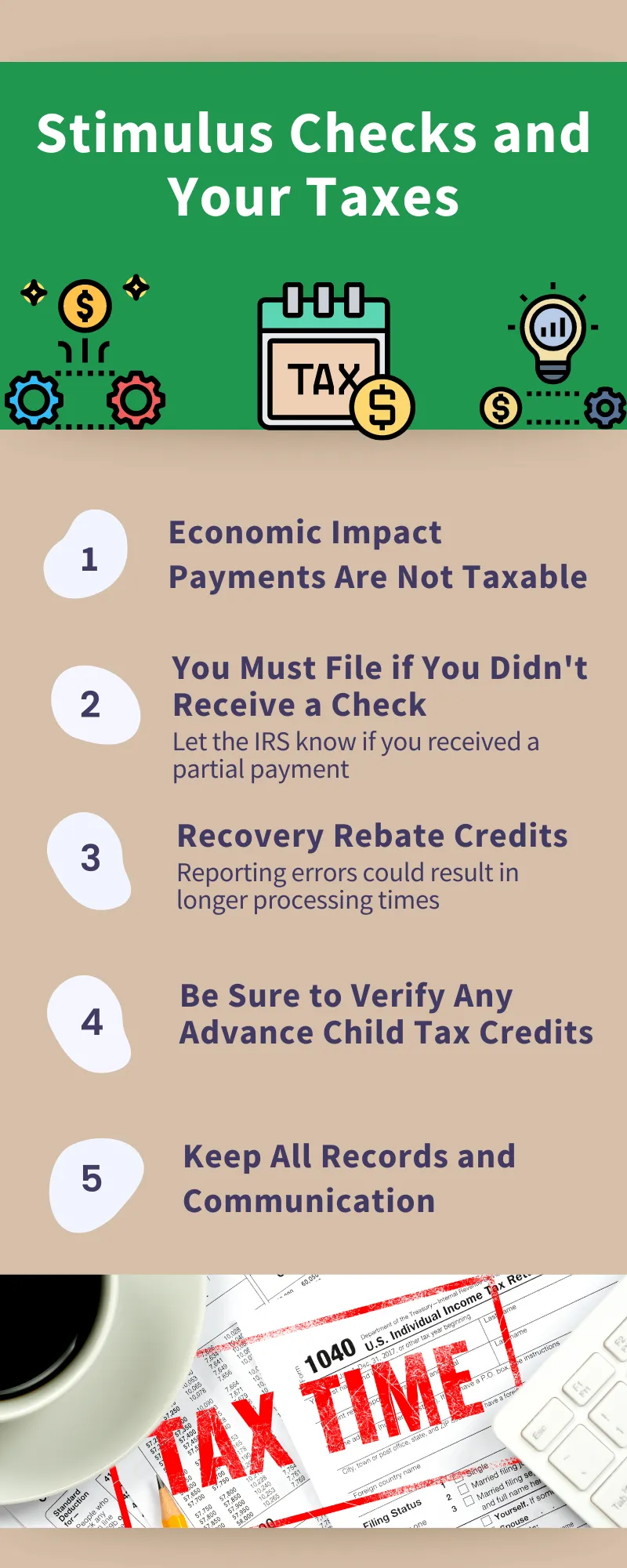 Economic Impact Payments Are Not Taxable
The IRS began sending the third round of EIPs in March 2021 and continued sending checks throughout 2021. The good thing about these checks is they are considered a tax credit, not taxable income, so you won't owe tax on them. "The 3rd round of stimulus payments is not a taxable amount," says Austin McDonough, financial adviser at Keystone Wealth Partners. "It is basically an advanced tax credit for 2021."
As McDonough notes, there is an adjusted gross income (AGI) phase-out for EIPs, but only your income from previous tax years is considered. "Even if you made over the AGI phaseout limits in 2021, the credit was based off your 2019 or 2020 return and you will not have to return any amounts received."
The AGI limits to be fully eligible for the third EIP are as follows:
$150,000 if married and filing a joint return or if filing as a qualifying widow or widower
$112,500 if filing as head of household or
$75,000 for any other filing status
Learn: Taxes 2022: Are Face Masks and Hand Sanitizer Deductible?
You Must File if You Didn't Receive a Check
Many Americans received their EIP as a check in the mail or even as a direct deposit. However, there could be situations where you didn't receive a check at all. For example, you may not have received a check if you didn't file taxes the previous two years. If you didn't receive your EIP, you'll have to file it in order to receive your check.
Also, according to McDonough, you should let the IRS know if you received a partial payment. "You will also report any amounts received on your 2021 [return] to receive additional stimulus if you did not receive the full $1,400 but would qualify based on your income in 2021," he says.
Be Careful: Tax Mistakes Everyone Makes — and How To Avoid Them
Recovery Rebate Credits
This point reiterates the one at the end of the previous section, but it's an important one. It's critical that you let the IRS know exactly how much you received with your EIP, which is an advanced payment of the tax year 2021 Recovery Rebate Credit. This credit is the result of the American Rescue Plan.
Robbin Caruso, partner at Prager Metis CPAs, explains why you should be careful. "An easy error people can make when requesting a Recovery Rebate Credit (RRC), if they did not receive the full amount of the third stimulus payment they were entitled to in 2021, is reporting their stimulus payment received incorrectly and, therefore, over or understating the RRC amount they may be due."
Caruso says this is a problem because returns with these errors will need additional review by the IRS, which could cause significant delays in processing. Hence, if you want to receive your tax refund on time, you will want to be sure to state your tax credit amount as accurately as possible.
See: Why You Should Line Up a Tax Preparer Now — and What Paperwork You'll Need
Advance Child Tax Credits
Another tax credit that was part of the American Rescue Plan is Advance Child Tax Credits (ACTCs). Like the RRCs, it's important to report ACTCs accurately on your tax return. These credits, in particular, could cause added confusion due to how the amounts were communicated in letters sent to taxpayers. That's why Caruso emphasizes the importance of reporting them correctly.
"The IRS started the process of mailing these letters early in an effort to provide information on a timely basis for use in tax return preparation," Caruso says. "However, because these letters may contain incorrect amounts, it is very important that taxpayers verify their ACTC payments received in their Child Tax Credit Update Portal."
We Asked: Are You Actually Spending Your Child Tax Credit Payment? Take Our Poll
Keep All Documentation and File Accurately
Several experts have already stressed the importance of filing an accurate return, but it's especially important to be sure your return is right this year. That's due to the EIPs and ACTCs adding another layer of complication, Caruso says. "If you received either of these, the IRS will send you a letter with important tax information. Never throw any IRS communications (notices or letters) away!"
More From GOBankingRates