Here's What's Actually Different About Your Taxes This Year
Will you owe the IRS more or less than last year?
President Donald Trump promised to help taxpayers during his 2016 presidential campaign. Just weeks before the Tax Cuts and Jobs Act passed in December 2017, Trump himself said, "The typical family of four earning $75,000 will see an income tax cut of more than $2,000," a rate of less than 3 percent. Well, the first round of tax refunds have been distributed and it looks like the average tax refund is down by over 8 percent, reported Politico.
It's still too early in the tax season to tell if this downward trend will continue, but you're forgiven if the negative figures make you anxious about what to expect for your own tax refund. It's also worth noting that the IRS experienced a sharp drop in receiving and processing tax returns. This tax season marks the first full year Americans have paid taxes under the TCJA, so the period will likely undergo more stringent observation from analysts and, of course, taxpayers themselves. Be sure to understand the changes that took place to know how your taxes will be affected by them.
Difference 1: New Form 1040
Before the TCJA, which 1040 form you filled out — the 1040, 1040-A or the 1040-EZ — depended on your income, filing status and a variety of other factors. The form is not strictly part of the TCJA, but given that the Treasury asked the IRS to review the tax form after, "the most expansive tax law changes in 30 years," it's worth mentioning here.
The new Form 1040 consolidates the two other 1040s, so taxpayers must contend with a set of new schedules depending on their incomes. For example, if you were to report capital gains on your 2018 taxes, you would attach a Schedule 1 form.
How This Difference Will Affect Your Taxes
The new tax form will not affect your tax return or amount of taxes owed. In fact, it was designed to streamline tax filing so, if anything, this should help you get your tax return quicker. The only way the new 1040 could affect your taxes is if you have trouble following it and incorrectly fill out the form.
Luckily, GOBankingRates created a guide to help you navigate this brave new 1040.
3/16
franckreporter / Getty Images
Difference 2: New Tax Brackets
No tax reform would be complete without a new set of tax brackets. The number of brackets stayed the same at seven, but most of the rates changed, as did the rate limits. The 2018 tax brackets are:
10 percent rate: The bracket limit for single-filers increased from $9,325 to $9,525, and from $18,650 to $19,050 for married couples filing jointly. The rate remained the same for the lowest tax bracket.
12 percent rate: The bracket limit for single-filers here increased from $37,950 to $38,700, and from $75,900 to $77,400 for joint filers. However, this bracket dropped from 15 percent to 12 percent.
22 percent rate: The bracket limits for single-filers is $38,701 to $82,500, and from $77,401 to $165,000 for those filing jointly. This bracket dropped from 25 percent to 22 percent.
24 percent rate: This bracket for single-filers ranges from $82,501 to $157,500, and from $165,001 to $315,000 for married couples filing jointly. This bracket also dropped from 28 percent to 24 percent.
32 percent rate: The bracket range for single-filers falls between $157,501 to $200,000, and from $315,001 to $400,000 for joint filers. Previously, this bracket was only a bit higher at 33 percent.
35 percent rate: The bracket range for single-filers is $200,001 to $500,000, and from $400,001 to $600,000 for those filing jointly. Besides the 10 percent bracket, this is the only one to remain at the same rate.
37 percent rate: Single-filers who rake in $500,001 or more fall in this bracket, as do married couples jointly filing whose income is $600,001. The previous rate for the wealthiest Americans was 39.5 percent.
4/16
technotr / Getty Images
How This Difference Will Affect Your Taxes
Decreasing the tax rates while adjusting the bracket ranges makes it easier to get into a lower bracket and to avoid being taxed at a higher rate, which should've been a win for everyone. For example, the lowest tax brackets — 10-22 percent — experienced increases in qualifying income, making it easier for people with a higher income to qualify for a lower tax rate. On the other hand, high earners also came out ahead, including those who make up to $500,000, as they now qualify for the 35 percent tax bracket, but were previously in a higher bracket.
However, with the tax law's removal of the personal exemption and itemized deductions, a lower tax bracket might not necessarily equal lower taxes. The Balance noted that the tax brackets rise with inflation and that by 2025, 8.9 percent of taxpayers will be paying more than what they used to under the old law.
Oh No: See Who Will Be Paying More in Taxes Next Year — It Might Be You
Difference 3: Standard Deduction Nearly Doubles
One of the most significant tax law changes for filers is the stark increase in the standard deduction. All standard deductions increased by nearly double for all filing statuses — single, qualifying widow(er), heads of household, married but filing separately and married filing jointly.
For Single and Married Filing Separately: $12,000 in 2018 vs. $6,350 in 2017
Heads of Household: $18,000 in 2018 vs. $9,350 in 2017
Married Filing Jointly and Qualifying Widow(er): $24,000 in 2018 vs. $12,700 in 2017
6/16
lovelypeace / Getty Images/iStockphoto
How This Difference Will Affect Your Taxes
If you live the simple life and don't itemize deductions, the increase in standard deductions will likely save you some tax dollars. More than 45 million taxpayers itemized their deductions in tax year 2016, with the average itemized total going over $28,000. That figure exceeds even the highest standard deduction for married couples filing jointly. In tax year 2017, 46.5 million people itemized their deductions.
However, the new standard deduction is not a guaranteed way to save money, even if you don't itemize deductions. Because of the elimination of the personal exemption, which we'll get to in a few slides, there are fewer ways to deduct from your taxes overall. And unfortunately, a standard deduction might not help you if you owe a lot of taxes.
Still, the nearly 70 percent of taxpayers who claimed a standard deduction for tax year 2016 will probably benefit from this tax change the most.
Related: How the New Tax Law Changed My Approach to Deductions
Difference 4: Increased Child Tax Credit
Families with children will be pleased to know that their offspring now gives them an even bigger tax credit. The TCJA increases the child tax credit from $1,000 to $2,000. However, you must meet the following criteria before claiming the credit:
Your kid is younger than 17 at the end of the tax year 2018 (Dec. 31, 2018).
You claim your child as a dependent.
Your claimed child lives with you at least six months out of the year.
The credit is also refundable for up to $1,400, meaning if you apply the credit to your taxes and you no longer owe taxes, you can receive up to $1,400. Be sure to treat your kids with some of that return.
How This Difference Will Affect Your Taxes
A credit differs from a deduction in that instead of reducing the amount of taxable income, it simply wipes away the credit amount from your tax liability. In the child tax credit's case, that could result in a refund, which means money in your pocket. The 2016 tax year saw 15.5 million tax refunds include a refundable child tax credit.
Again, though, because of the loss of so many deductions, the child tax credit might only take your tax refund so far.
Childless taxpayers remain unaffected.
Difference 5: Loss of Many Itemized Deductions
Although doubling the standard deduction probably made some taxpayers happy, others are no doubt mourning the death of the itemized deductions. The bigger standard deduction helps to streamline tax forms, but itemized deductions provided multiple avenues for tax reduction. With the tax changes, some of the eliminated itemized deductions include:
Moving Expense Claims: Previously, anyone could claim moving expenses provided they met certain criteria. Now, you can only claim transient costs if you're a member of the Armed Forces moving to a new duty station.
Job Expenses: Stop spending money on work. Prior to 2018, taxpayers could deduct unreimbursed job expenses that exceeded 2 percent of their adjusted gross income (union dues, required testing, licensing fees, etc.), but they cannot anymore.
Tax Preparation Fees: Deducting your tax preparation fees helped ameliorate the stress of filing taxes, but filers will have to contend with not being able to take advantage of that deduction anymore.
What Else: You Can't Claim These Deductions Anymore
10/16
mokee81 / Getty Images/iStockphoto
How This Difference Will Affect Your Taxes
The loss of itemized deductions could result in a higher tax bill for taxpayers who relied on them as tens of millions did. On the other hand, the increased standard deduction might cover that loss. Nearly 90 percent of filers for the current tax season are expected to take the standard deduction over itemizing, according to the Tax Foundation.
The Joint Committee on Taxation expects the number of people who itemize deductions to fall from more than 45 million in the tax year 2017 to just 18 million for the tax year 2018.
11/16
Evgeniyaphotography / Getty Images/iStockphoto
Difference 6: IRA Contribution Limits
Contribution limits for individual retirement accounts increased under the new tax law, a boon for those concerned about their financial future.
In 2019, your contributions to traditional or Roth IRAs cannot exceed $6,000, unless you're over 50, in which case the limit is $7,000.
This is a $500 increase for both over and under-50 contributors.
Keep in mind that although regular IRA contributions are tax-deductible, you'll have to pay taxes once you start withdrawing the funds. Roth IRAs provide no tax break, but you can take your withdrawals won't be taxed.
Get More Back: How to Use Your IRA as a Last-Minute Tax Deduction
How This Difference Will Affect Your Taxes
A good, old-fashioned tax deduction is always welcome, but in the case of IRA contributions, it's a bit trickier to gauge how it'll affect your usable finances. Saving $6,000-7,000 a year for retirement is a good chunk of money for the average taxpayer. Hell, one in three Americans don't even have $5,000 saved for retirement, reported CNBC in August 2018.
As for people who contribute to retirement accounts, this change is not insignificant. Over one-third of U.S. households owned an IRA in 2018, according to a December 2018 report by the Investment Company Institute. The same report also noted that a quarter of U.S. households owned a traditional IRA account. However, even though that's a significant number, the report mentioned only 11 percent of households contributed to IRAs in tax year 2017.
13/16
franckreporter / Getty Images
Difference 7: No More Personal Exemptions
One of the biggest 2018 tax changes is that the personal exemption, previously a significant $4,050 in 2017, is gone for tax year 2018. However, this exemption also applied to your spouse and each of your dependents. The removal of this significant deduction will probably hit families the hardest. What makes this particular deduction embittering is that the personal exemption, known as a dependent deduction when applied to your dependents, would've increased to $4,150 in 2018, had the TCJA failed to become law.
Find Out: How to Maximize Your Charitable Giving Under the New Tax Law
14/16
aluxum / Getty Images
How This Difference Will Affect Your Taxes
There goes a qualifying $4,000-plus. People who make six figures won't feel this impact too deeply — the exemption was reduced for single filers if their adjusted gross income (AGI) was above $262,500 and for joint filers, that phase-out began at $313,800 — but people with lower incomes or families will definitely feel this one. Had the personal exemption remained, single filers in the first six 2018 tax brackets and joint filers in the first five could've claimed it.
According to the most recent available statistics of income data provided by the IRS, tax year 2016 saw a total of 103.6 million exemptions claimed on tax returns.
15/16
sandoclr / Getty Images
Difference 8: Cap on State and Local Tax Deductions
This tax difference will most heavily affect you based on which state you live in. Known as SALT taxes, state and local taxes were deductible up to the full amount under the old tax law. This included not only 100 percent of state and local income, but homeowners could also deduct 100 percent of their property taxes.
Under Trump's tax law, that limit is capped at a combined total of $10,000. This could spell trouble for taxpayers living in states with higher taxes.
How This Difference Will Affect Your Taxes
We've already gone over the loss of itemized deductions, but a reduction from 100 percent to a $10,000 cap is pretty severe for any taxpayer. This tax change will affect people who live in states with above-average state income tax and property tax, namely New York and California. According to the Joint Committee on Taxation, the amount of people who included SALT taxes in their tax return is estimated to fall between 42.2 million to just 16.6 million. Its report also notes that this is expected to slash the total monetary gains from those claims by 81 percent.
The new tax law definitely provides, for the most part, challenges that the 2017 taxpayer did not have to contend with. With different brackets, fewer ways to reduce your taxable income and early reports coming out that the average tax return is down, people might find themselves wishing 2025, when the law and its provisions are set to expire, to hurry up already. But even then, those changes could mean a tax hike, instead of a tax break, for most taxpayers, according to the Tax Foundation.
Click through to read more about the penalties for filing late if you aren't ready in time.
More on Money
We make money easy. Get weekly email updates, including expert advice to help you Live Richer™.
About the Author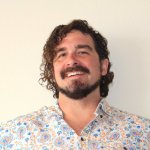 Sean joined the GOBankingRates team in 2018, bringing with him several years of experience with both military and collegiate writing and editing experience. Sean's first foray into writing happened when he enlisted in the Marines, with the occupational specialty of combat correspondent. He covered military affairs both in garrison and internationally when he deployed to Afghanistan. After finishing his enlistment, he completed his BA in English at UC Berkeley, eventually moving to Southern California.