ICYMI: Our Most-Read Tax Stories of the Year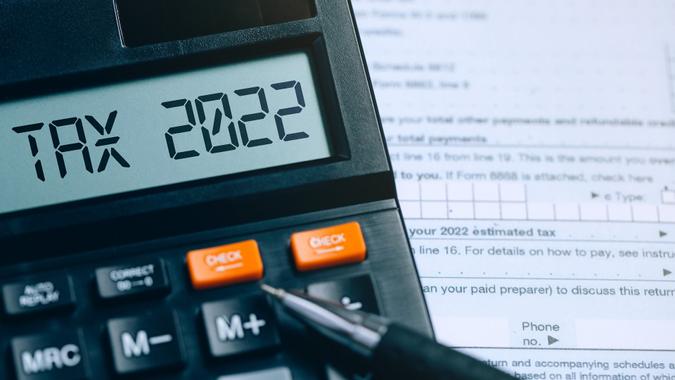 pcess609 / iStock.com
Tax Day is quickly approaching, and whether you've already filed or need some last-minute inspiration, now is the perfect time to catch up on all the tax-related news you may have missed in 2022. We've covered everything from state taxes to how to fill out tax forms to how to ensure you aren't accidentally committing tax fraud.
Social Security Payment Schedule 2022: What Dates To Watch Out For
Find Out: What Income Level Is Considered Middle Class in Your State?
Here's a look at GOBankingRates' most-read tax stories of the year (so far).
More From GOBankingRates