How Much Hillary Clinton's Plan to Tax Texting Will Cost You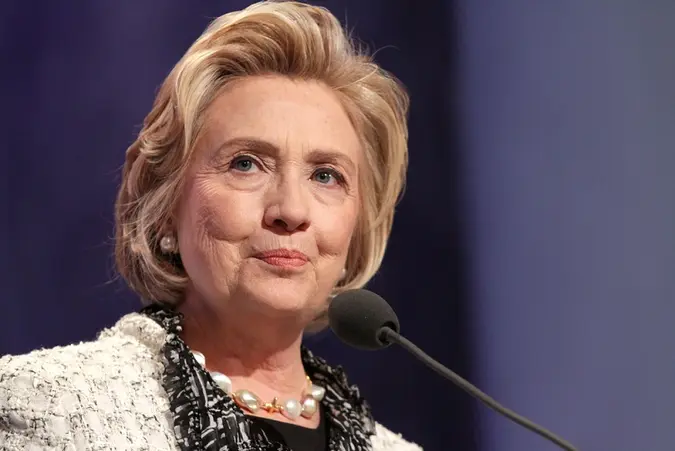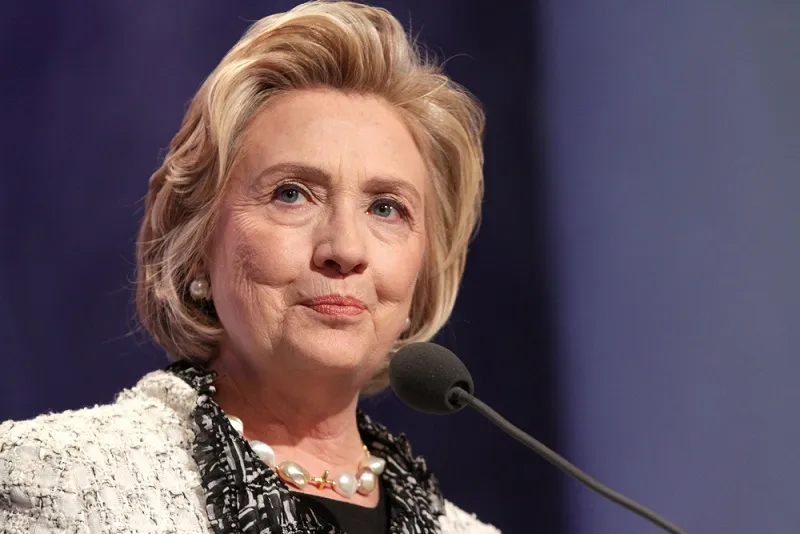 Hillary Clinton has yet to announce her candidacy for the 2016 presidential election, but she is already working to position herself as worthy of the highest office in America and, arguably, the world. Tuesday, Clinton's office released a statement detailing her "core values," which will be reflected during her presidential run.
One of the noted values was "fiscal responsibility," with the statement reading: "The United States has a responsibility to lower its deficit to ensure the health and welfare of all citizens and future generations." The statement even outlined Clinton's plans to fund this effort, through new tax policies and reforms, like the introduction of a new tax for each text Americans send.
See the strangest U.S. state taxes and deductions >>>
Hillary Clinton: Texting Is a Luxury and Should Be Taxed Like One
Clinton said implementing a wider sales tax could be a useful tool to generate income to pay down the U.S. debt and fund important public initiatives, without adding to the already-complicated U.S. income tax code.
"Those Americans who choose to live frugally, who want to save their money, invest their savings won't be affected by the tax changes, but rather those who spend on non-necessities," the statement said. But the proposed tax policy could include everyday expenses like dining out, cable television and even text messages. As an example, the statement outlined a plan to levy a per-text tax that alone would be expected to raise up to $12 billion a year for the government.
"Wireless bills, and texts specifically, represent a potential source of income that could net the government billions if not trillions of additional tax revenue each year," Clinton said.  The text tax would be levied at a flat rate (some experts project a figure in the range of one-tenth of a cent) for each text sent, which would be billed through cell carriers.
Read: 17 Texting Hacks to Manage Your Mobile Banking
Tax Text Could Add Up to $10 to Wireless Bill for Family of Four
American adults ages 18 to 34 send 2,022 texts each month on average, according to a Pew report, which would add an average cost of about $2 each month to their cell phone bills if taxed at the rate of $.001 per text. Adults over 35 years of age log even fewer texts, around 830 or less each month, which would amount to less than a dollar added to their wireless bills each month.
The text tax would likely have the biggest impact on families with teenagers, as the average teenager sends well over 3,000 texts per month — an average of over 100 each day, according to a Nielsen report. For families of four with two teens and two adults, this tax could easily add $10 each month to their cell bills, and that's on top of the current average wireless bill tax of 17.2 percent, reports CNN Money.
Clinton's Text Tax to Help Fund Jobs and Savings Initiatives
Clinton is not the first presidential hopeful to speak out on tax reform (Ted Cruz recently proposed abolishing the IRS and introducing a flat income tax), but her plans largely targeted the money Americans spend, not what they make. This has drawn some criticism that taxing spending will discourage it, ultimately hurting American commerce and the economy.
But Clinton said such taxes are needed to minimize the country's debt, fight income inequality and provide wide-sweeping jobs and educational initiatives, along with tax cuts for families working to save for retirement or education.
"While the richest Americans can fund any want and purchase any luxury, the vast majority of U.S. citizens are struggling to save for retirement, to build an up emergency cushion, or to pay for their own or their children's educations," Clinton said. "Some of them even struggle to put food on their tables, a roof over their heads, and light on in their homes."
Disclaimer: This is a satirical article for April Fool's Day. Hillary Clinton has yet to officially announce her candidacy, let alone a proposal to profit off gossiping teenagers. Whether taxing texts is legal, or a feasible solution for the country's debt, we hope to see the issue debated in detail once the nominees are selected. If this is the big, hot-button issue of 2016, let the record show that we called it.
Photo credit: JStone / Shutterstock.com