What You Should Learn From TurboTax's False Advertising and $141 Million Settlement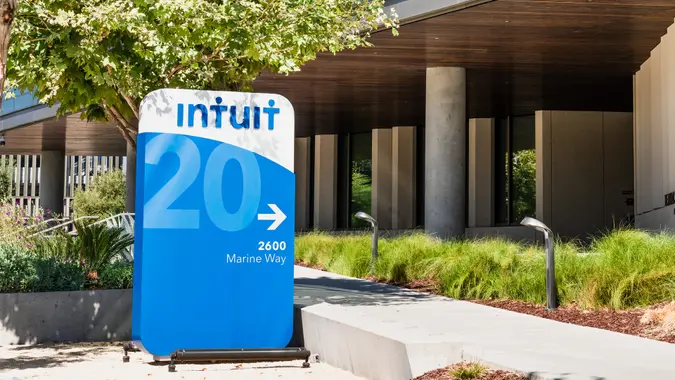 Sundry Photography / Getty Images
Americans who expected to receive free tax services from TurboTax only to be charged for them will soon receive settlement payments thanks to a successful $141 million lawsuit against the tax software company.
In a multi-state settlement reached last year, TurboTax owner Intuit Inc. was ordered to pay the money to about 4.4 million people, the AP reported. The affected parties were low-income Americans who were eligible for the IRS Free File program but ended up paying TurboTax for federal returns filed in the 2016, 2017 and 2018 tax years. New York Attorney General Letitia James accused TurboTax of "predatory and deceptive marketing."
You might be eligible to receive a payment if you were told you didn't qualify for the free software, paid Intuit to complete your return and didn't use the company's own Free File product in a previous year, according to the settlement website. Millions of people should receive checks.
Most eligible consumers should receive around $30, CNBC reported, though payments might go as high as $85 if you used TurboTax during all three tax years. Rust Consulting, the settlement fund administrator, will contact you by email if you are eligible for a payment. Checks will be issued throughout May 2023.
James' investigation focused on how TurboTax "steered customers" into paying for tax prep even though they qualified for the free government program, according to ProPublica, whose 2019 reporting led to the investigation.
"TurboTax's predatory and deceptive marketing cheated millions of low-income Americans who were trying to fulfill their legal duties to file their taxes," James said. "Today we are righting that wrong and putting money back into the pockets of hardworking taxpayers who should have never paid to file their taxes."
Intuit did not admit wrongdoing in the settlement.
The settlement underscores the importance of digging deeper into ad claims to find out if they are legitimate, legal experts say. The fact that it happened in the first place shows how easy it is for companies to mislead customers.
In a February 2023 blog, the Todd Friedman law offices noted that "if false advertising were obvious, it wouldn't be so successful."
One common deception is claiming that a product is "clinically proven" to do something. For example, last decade L'Oreal faced fraudulent advertising charges for claiming that its Lancôme Génifique and L'Oréal Paris Youth Code skincare products were "clinically proven" to help customers' skin look younger even though the company had no scientific evidence to back the claim up, according to the Friedman blog.
Another example was Volkswagen claiming that some of its diesel vehicles had lower levels of pollutants. As the blog noted, the Federal Trade Commission later found that the car company used "illegal emission defeat devices" that aimed to mask high emissions during government tests.
"When you're considering a product, it's best not to take the advertising and packaging at its word," the Friedman blog said.
Take Our Poll: What Are You Worth to Your Company?
Learn: This Secret IRS Loophole Lets You Reduce Your Retirement Taxes
Here are some things to look for to spot false or misleading ads, according to a separate blog from TorHoerman Law:
The price seems too good to be true for certain product types.
Photos and descriptions don't match up with the product you've received.
Online reviews of a product that are overwhelmingly positive but don't provide "realistic context." Even the best products get poor reviews from time to time.
A business doesn't respond to inquiries or questions about its product.
The business is not officially registered or recognized with government agencies such as the Better Business Bureau.
If you suspect you've been the victim of a product sold under false or deceptive advertising, TorHoerman Law recommends contacting a product liability attorney to get information on legal recourses available.
More From GOBankingRates