4 Best Places To Put Your Tax Refund in 2023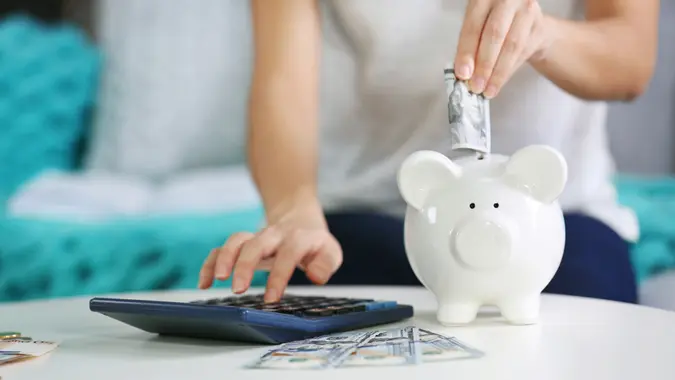 Africa Studio / Shutterstock.com
Did you receive a tax refund this year? Congratulations! You might be thinking about putting your refund toward a purchase you've had on your to-do list or using it to fund your next vacation. 
Before you jump to spend this money, consider the ways you can make your tax refund work for you. Here are the best places to put your tax refund in 2023.
Emergency Fund
Did you recently dip into your emergency fund to cover an expense? Have you been putting off creating an emergency fund? If you answered yes to both questions, you may consider allocating your tax refund to your emergency fund if it is not already fully funded.
Steve Sexton, financial consultant and CEO of Sexton Advisory Group, recommends saving at least six months' worth of living expenses in an emergency fund. This amount will ensure you're covered if you experience an unexpected job loss, accident or medical diagnosis. 
Creating a fully funded emergency fund decreases your chances of going into debt — or further into debt — if you need to pay for unexpected bills. If you already have a fully loaded emergency fund, Sexton recommends updating the amount saved to reflect current inflation. 
"Your tax refund can help make up for the difference," Sexton said, "and ensure you're financially covered in the event of an emergency." 
Paying Off High-Interest Credit Card Debt
If you carry high-interest credit card debt, put your tax refund toward paying it off. Sexton recommends starting by paying off the debt with the highest interest rate first and working your way down as you pay off each debt in full.
Retirement Accounts
What if you don't have high-interest debt and your emergency fund already has been updated for inflation? Sexton recommends putting your tax refund into a retirement account like a 401(k) or IRA. 
Those enrolled in a company 401(k) plan that offers employee matching should use their tax refund to contribute as much as they can to the maximum amount.
High-Yield Savings Account
Let's say you're in a position where you have paid off your debt, added to the current inflation rate in your emergency fund and have your retirement accounts maxed out with contributions. Where else should you put your tax refund? 
How about putting the money into a high-yield savings account? 
"This account offers a much better interest rate than a traditional savings account," Sexton said. "High-yield savings accounts are an ideal place to store money you intend to use for a big-ticket purchase down the line, like a down payment on a home or car."
More From GOBankingRates