10 Fun, Unconventional Ways To Use Your Tax Refund

5 min Read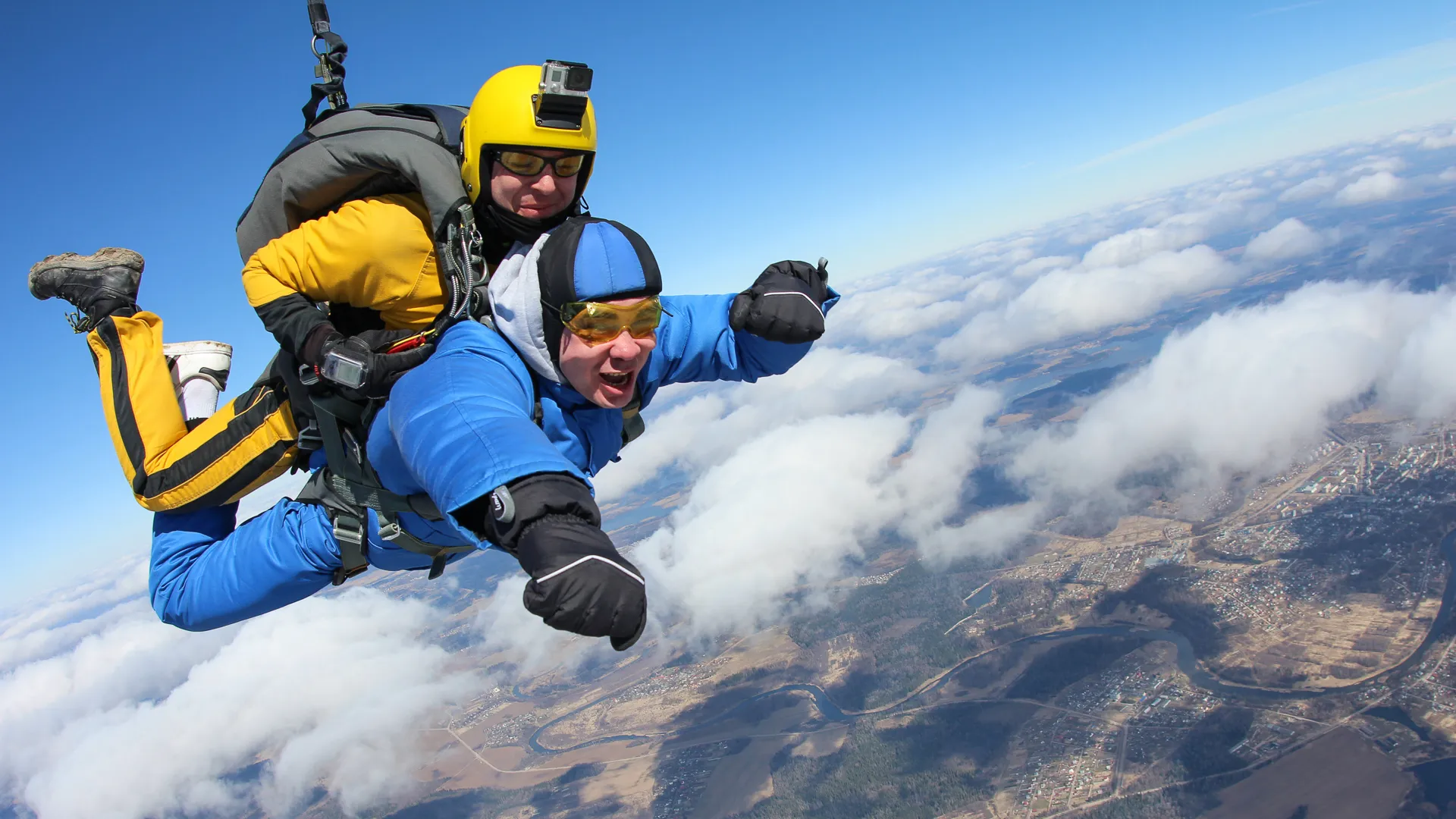 It's the most wonderful time of year: Time to get your tax refund!
By now you're probably well aware that personal finance experts strongly advise against blowing this "bonus" money on things like hobbies and happiness. Most likely, they'll tell you to either use it to pay off debt (if you have any) or dump it in your savings or retirement accounts. In other words, they want you to be smart about it. 
Tips: Unplug These Appliances That Hike Up Your Electricity Bill
Find Out: 30 Things You Should Never Buy Without a Coupon
But what if you have already secured a more than sufficient amount of savings (say at least a year's worth)? What if you have no debt? What if you're simply exhausted by having to be so keenly cautious with money every single day and you just want to have a little bit of fun? 
That's OK! And if you feel comfortable doing so, you should go with it. After all, we've been living an off and on nightmare for over two years amid the pandemic, and inflation has bullied most of us into feeling like no matter how ardently we scrimp and save, we're still crushed by soaring costs. 
It's true that life is short and that living in the moment matters. On that note, here's a look at 10 fun and unconventional ways to spend your tax refund. 
Treat Yourself — With a Purpose
"Don't just splurge, anyone can do that," said Lindsey Bell, chief markets and money strategist at Ally. "Instead, do something that will pay big dividends: invest in your mental and physical health with experiences you won't forget." 
Bell recommends learning meditation or trying a paddleboard yoga class — which is perfect for the warming weather.   
Invest In Your Future Self
Get the Latest Gadgets
There's always some super cool new tech that has just hit the market and has all the techies raving. Now could be the time to finally get in on the action. 
"Use your tax refund to purchase the latest smartphone that would have been too expensive for you if you took it out of your income," said Paul Sundin, CPA and tax strategist at Estatecpa.com. "Make the necessary upgrades on your wireless plan to go along with it so you are still able to save money in the long term."
Nab the Best Concert Tickets
With COVID-19 restrictions pretty light (for now), go to that live event you've been dreaming about attending. 
"Whether it's a concert of the artist you have been a fan of for the longest time or a Broadway play you've always wanted to see," Sundin said. "Grab the best seats if you can afford them."
Go Skydiving
Skydiving has become so well associated with adventure that society can make us feel downright skittish for not trying it at least once. Skydiving isn't the kind of activity you want to cut corners on, because you know, it's your whole life at risk. Consider using your tax refund for this once-in-a-lifetime feat. You should have plenty of moolah left over considering this pastime costs $200 on average.  
Rent Go-Karts for the Fam
"A great way to spend your tax refund that is fun for the whole family is to get a go-kart or four-wheeler," said Matthew Robbs, the founder of Smart Saving Advice. "If your property is big enough you can ride it there — otherwise you can take it out on the weekends to local tracks or fields and have a blast with your family."  
Write (and Publish) a Book 
Are you an expert on a topic that doesn't get enough coverage? Have you been holing up writing a romance novel every evening after work? Are your memoirs something you've been writing but haven't yet dreamed of publishing? 
Get it together and take your finished opus to Amazon, where you can self-publish a book for around $2,000 and up. 
Do Home Repairs/Upgrades
"Undertake home improvement projects or minor renovations," Sundin said. "Oftentimes, people wait for parts of your home to show their wear and tear before repairing it. Keeping every part of the house in tune and up to par can save you more in the long run. You can also add that deck or garden you always wanted for your backyard."
Learn a New Skill That Could Lead to Extra Income 
"If you can afford to, you can use your tax refund to learn something you've always wanted to try, maybe gardening or singing," said Jasmine DiLucci, JD, CPA, principal at DiLucci CPA Firm and JD Tax Law. "If you can then turn that skill into a genuine side business with a profit motive, you can start taking deductions related to your new business. You will have found a way to enjoy your tax refund while creating future tax advantages, potentially increasing your refunds in future tax years."
Rethink the Art of the Possible
"Believe it or not, you can multiply time if you use a portion of your tax refund to start investing or saving," Bell said. "This is a golden opportunity to get started. Time in the market is a benefit that you can't make up for later in life."
More From GOBankingRates
About the Author