Here's What You Could Buy With the IRS' $1B in Unclaimed Tax Refunds
Read ridiculous ways to spend $1 billion in unclaimed cash.
haveseen / Shutterstock.com
In March 2017, the IRS reported over $1 billion in unclaimed tax refunds from the 2013 tax year alone. Those unclaimed refunds are owed to an estimated 1 million taxpayers. If left unclaimed through mid-April, those refunds will become the property of the federal government.
To show you just how far $1 billion can go, here are over-the-top ways to spend all that cash, assuming you came upon the fortune.
1/15
The Nice LifePic / Shutterstock.com
Pay Off Student Loan Debt for 26,516 Graduates
In 2016, the typical college student graduated with a whopping $37,712 in student loan debt. With $1 billion in unclaimed money, you can pay off the debts of over 26,500 college graduates. You might be left eating ramen noodles for the rest of your days, but it's a good deed for millennials struggling with debt.
2/15
Action Sports Photography / Shutterstock.com
Buy 7 of the Top 10 NASCAR Teams
If you've ever wanted to experience a NASCAR race from the owner's suite, here's your chance. The top 10 NASCAR teams are valued at an average $137 million each, according to Forbes. Pick up just your favorite four or five teams, and you'll have plenty of cash to pay the salaries of your favorite drivers, like Jimmie Johnson, who brought in $21.8 million combined off salary, bonuses and more.
Read: Here's the No. 1 Thing Americans Do With Their Tax Refund
3/15
Paul Drabot / Shutterstock.com
Build Your Own Air Force
With $1 billion, you could start assembling your own air force. Pick up two F-22 Raptors ($250 million each) and two F-35Bs ($131.6 million each). That leaves you a cool $236.8 million for fuel, pilot and storage costs.
4/15
Twinsterphoto / Shutterstock.com
Buy Over 51 Million Shares of Snap
Take pictures, add a filter and drop $1 billion on shares of one of the hottest IPOs of 2017. By March 19, company stock was trading at $19.54. Invest all your money and you'd own 51.18 million shares of the social media company.
5/15
Roman Tiraspolsky / Shutterstock.com
Hire the Secret Service for Over 500 Days
Protecting the president comes with a high price tag. Over $2 million per day, to be exact, according to NBC News. That cost includes around-the-clock personnel and all the perks that come with top-level security. Fork over $1 billion and you can feel pretty safe for the next 547 days.
6/15
Nejron Photo / Shutterstock.com
Buy Your Own Private Islands
Million-dollar homes in California and New York are so cliche. Opt for your own privates islands instead. You can buy numerous developed and undeveloped islands for under $10 million a pop. One island off the coast of Dubai was selling for just $16 million, according to Business Insider. Another in the Bahamas includes a man-made marina and private home for $5.99 million. That's practically pocket change.
On a Budget? 9 Cheap Island Getaways
7/15
Poznyakov / Shutterstock.com
Sponsor 144,675 Children
If you're feeling more charitable, you could sponsor almost 150,000 children from the time they are born until the time they turn 18. Children International allows you to sponsor a child in need for $32 per month, which adds up to just $6,912 over 18 years. Your monthly sponsorship helps provide education, medical care and career assistance.
8/15
Hadrian / Shutterstock.com
Buy 1.3 Million iPhone 7 Plus Smartphones
If you have a habit of losing or dropping your iPhone, you could buy yourself an almost endless supply of the iPhone 7 Plus. At $769 per phone, you could purchase over 1.3 million iPhones.
9/15
Giovanni Cardillo / Shutterstock.com
Fund the Next Big Blockbuster Film Series
"Harry Potter and the Half Blood Prince," "Avengers: Age of Ultron" and "Pirates of the Caribbean: On Stranger Tides" were each made for $250 million. And on a $1 billion budget, you could have easily funded the entirety of the five-part "Twilight Saga." On second thought, maybe there are better ways to spend your cash.
10/15
Robert Lessmann / Shutterstock.com
Protect 100 Million Acres of Rainforest
Take going green to a whole other level. The nonprofit Rainforest Trust claims a small $10 donation covers the average cost of purchasing and protecting an acre of rainforest. Drop a cool $1 billion, and you're saving 100 million acres, or about the combined size of Indiana, Louisiana, Kentucky and Virginia.
11/15
AgnosticPreachersKid / Wikimedia Commons
Help Fund PBS and NPR for 2 Years
Each year, the federal government allocates about $450 million to the Corporation for Public Broadcasting, which then distributes funds to local radio and TV stations, like PBS and NPR. Though proposals have been made to cut that funding, you could step in to replace it. Your donation of $1 billion will support the CPB for a little over two years.
And let's be honest, there are worse ways taxpayer dollars have been spent.
12/15
Photo Works / Shutterstock.com
Bankroll the Los Angeles Dodgers
A billion dollars is a lot of money, but it's not enough to buy any professional baseball team you want. The average team costs $1.3 billion, according to Forbes. Still, you can cover payroll for the most expensive lineup in the majors -- the LA Dodgers at $242 million -- for four years.
13/15
Roderick Eime / Flickr.com
Own the World's Most Expensive Cars
If you're a car enthusiast, a billion dollars goes a long way. The most expensive car ever sold at auction is a 1962 Ferrari 250 GTO Berlinetta that sold in 2014 for over $38 million dollars, reported Auto Express. The next four most expensive cars sold were a 1957 Ferrari 335 Sport Scaglietti ($35.7 million); 1954 Mercedes-Benz W196 ($29.6 million); 1956 Ferrari 290 MM ($28.05 million); and 1967 Ferrari 275 GTB/4 NART Spider ($27.5 million). That's a total cost of just $158.85 million.
14/15
Jose Antonio Perez / Shutterstock.com
Take 4 Friends on a Trip to the Moon
Though truly private space travel isn't a reality just yet, the company Space Adventures coordinates private space trips through the Russian agency Roscosmos State Corporation. A trip around the moon through the company costs about $175 million per seat. Your total cost would be around $875 million, leaving you a bit of pocket change for when you're back on Earth.
15/15
gpointstudio / Shutterstock.com
Buy Out Super Bowl Commercial Air Time
Although you won't have the budget to fill the air time, you can buy out every ad spot over the next five Super Bowls.
For Super Bowl 51, advertisers were charged around $5 million per 30-second slot, reported Variety. In last year's Super Bowl, there was about 39.5 minutes of paid advertising, costing about $197.5 million. That's cheap enough you'll be able to buy every ad slot for the next five Super Bowls.
Up Next: 20 Smart Things to Do With Your Tax Refund
About the Author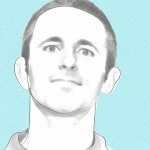 Michael Keenan is a writer based in the Kansas City area, specializing in personal finance, taxation, and business topics. He has been writing since 2009 and has been published by Quicken, TurboTax and The Motley Fool.