10 Steps To Take If Your Tax Return Is Rejected

7 min Read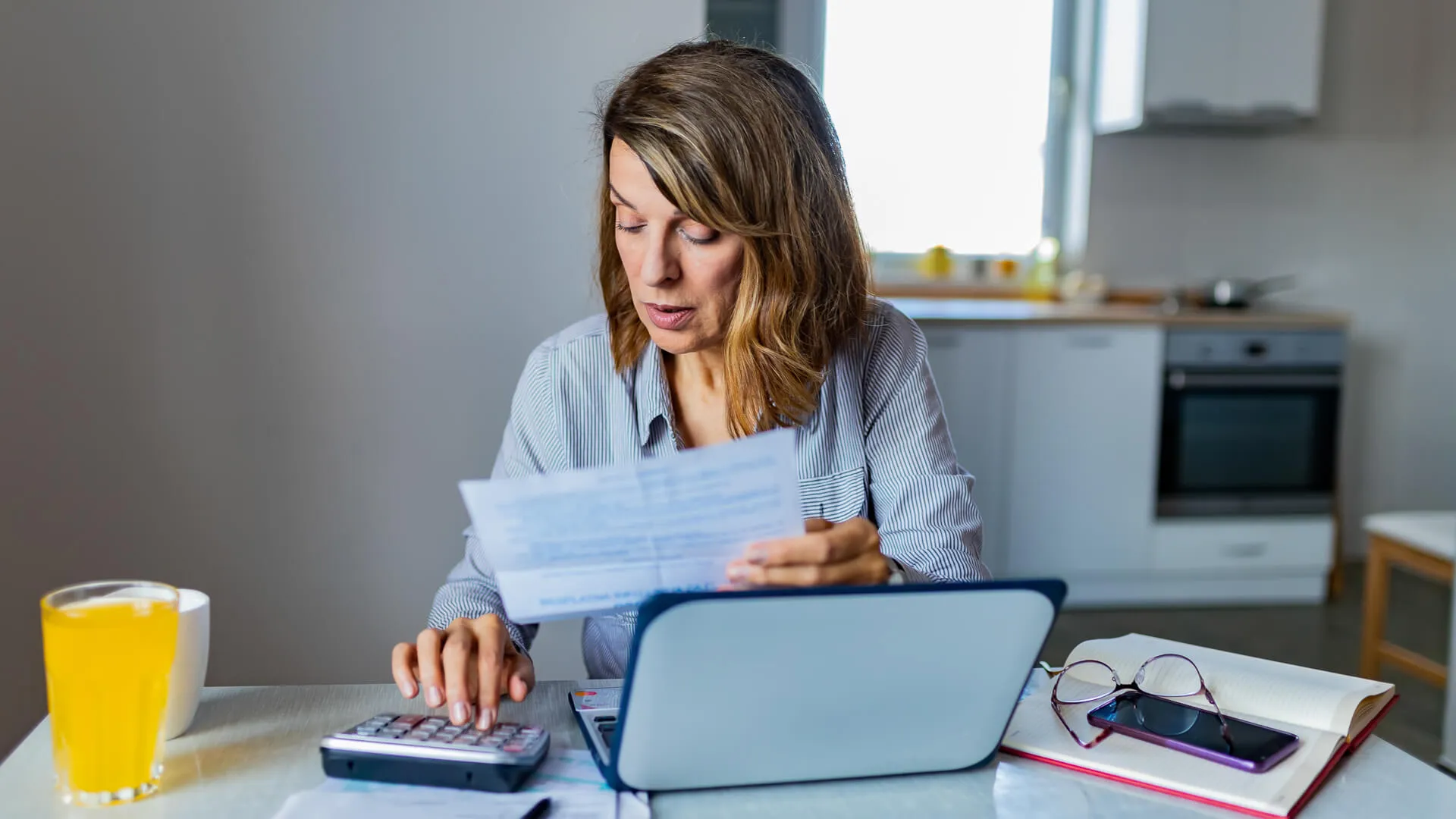 If your tax return is rejected by the IRS, it's usually just the result of some minor clerical or typographical mistake with your return. It's not some kind of judgment from the IRS about what you've entered on your return. After all, when you submit your tax return, the IRS doesn't immediately review all of your entries — that's the job of an auditor, if it comes to that. Rather, when you first submit your return, a computer will verify if all of your basic identifying information, such as your Social Security number, is correct. If not, it won't be accepted.
Read: 7 Things You Need To Know When Filing Your Tax Return This Year
Here's a list of steps you can take if the IRS initially rejects your return to ensure that it will be accepted when you resubmit it.
Last updated: April 21, 2021
Don't Panic
Rejection of any kind can be uncomfortable, but in the case of an IRS rejection, discomfort can rise to the level of dread. But fear not. In the vast majority of cases, a rejected tax return can be cleared up with just a few moments of your time.
Think about it this way — if you're shopping online and your credit card shows up as invalid, it typically means that you transposed a number, or perhaps that your card has expired. Just as with a tax return rejected from the IRS, there's no need to panic — just correct your minor mistake and all will be well.
See: Tax Experts Share the 6 Biggest Mistakes People Make When Filing
Check the Error Code
If your tax return is rejected, the IRS will usually provide you with an error code that explains exactly what is wrong with your return. This helps make the process fairly painless. For example, if the IRS provides you with error code R0000-902-01, it means that your Social Security number or Taxpayer Identification number, or that of one of your dependents, is either incorrect or has already been used on a filed return. If for some reason you don't receive an error code, you'll have to do a more thorough review of your return on your own.
Check Out: What To Do If You Lost Your W-2
Review Your Return
Whether you received an error code or not, to find out the cause of your rejected tax return, you'll need to review the paperwork you filed. This is easier if you do have an error code, as you can simply go right to the section of your return that triggered the code. However, while you're reviewing your return, it can pay to take a look at your entire submission to ensure that you didn't make additional errors.
Check your basic information first, such as your name, Social Security number and address, as those are common areas where mistakes are made. You might also want to check that all required schedules have been filed and that you have complied with all of the filing requirements, such as signing your return.
Don't Worry About Math Errors
Perhaps surprisingly, one area that you don't have to worry about when it comes to reviewing your return is your addition. If you make any math errors, the IRS will automatically catch them and calculate the correct numbers on your behalf. If any adjustments are made, you'll receive a notice in the mail from the IRS.
Of course, you shouldn't purposely make math errors on your return; if you miscalculate and pay less than you owe, your IRS notice may include penalties and interest. But mathematical errors won't result in your return being rejected by the IRS.
Update Your Return
Once you've located the error on your return, simply make your corrections and refile it. If your return is accepted, you can be sure that you've located the problem. But if your return is rejected yet again, you might have to do some more digging. Triple-check the areas that you've updated to ensure that they are accurate, and consider having someone else, such as your spouse or accountant, review your entries to make sure you aren't overlooking something.
See: How To Avoid Paying Taxes Legally — and the 11 Craziest Ways People Have Done It
If Everything Is Correct, Contact the IRS or SSA
If you've gone over your return with a fine-tooth comb and you are sure there are absolutely no errors on it, you might have to take a more proactive step and call either the IRS or the Social Security Administration. You can reach the IRS at 800-829-1040 and the SSA at 800-772-1213. If there are no physical errors on your return, it's possible that there's some type of mismatch in the IRS or SSA computers that's preventing you from successfully filing.
Discover: Trump's Tax Tricks and 12 Loopholes Only the Rich Know
Ask If a Return Has Already Been Filed in Your Name
While you're on the phone with the IRS and/or SSA, ask them to check if a return has already been filed in your name. This is a common type of fraud, and it's on the rise. If someone else has already filed a tax return in your name, the IRS computers will automatically block you from filing your return to help prevent fraud. Ironically, this could actually be an indication that fraud using your Social Security number has occurred.
If you go this route, you'll have to include Form 14039, the Identity Theft Affidavit, when you refile. But check with the IRS and SSA to see what additional steps you might have to take to confirm your identity and refile your tax return.
More: Here's the No. 1 Thing Americans Do With Their Tax Refund
Don't Respond To Any Emails, Texts or Calls
The IRS will never call, text or email you about a rejected return. If you receive any official notifications from the IRS, they will come via the U.S. Postal Service. Once you have begun a correspondence with the IRS, an agent may call you, but otherwise the IRS will not contact you via these other methods.
This common scam is on the rise, so be sure to only respond to mailed correspondence from the IRS. If you receive texts or phone calls from scammers, contact the IRS.
Talk To Your E-File Provider
It's possible, though unlikely, that a technical error on the part of your online tax filing service caused your rejection. If everything looks above board on your return and the IRS and SSA have no conflicting information, talk to your e-file provider. Errors are rare, but transmission problems can occur whenever anything is sent electronically.
See: Take Advantage of These 15 Commonly Missed Tax Deductions
Be Prepared To File by Mail
In some cases, the IRS won't accept a return resubmitted electronically if it was already rejected. This is typical in the case of fraudulent use of your Social Security number, for example. In that case, you'll have to file the old-fashioned way, like everyone used to: via the U.S. mail.
In this scenario, be sure to physically sign your return, along with your spouse, if applicable. In the electronic age, it's common to overlook this step, as you're not often required to physically sign documents any more. However, if you fail to sign, your return will be rejected once again. Also, verify with the IRS that you're sending your return to the correct address, as it will vary based on where you're located.
More From GOBankingRates
About the Author