Stimulus Update: New Jersey Homeowners and Renters Could Earn Up to $1,500 in Property-Tax Relief — Who Qualifies?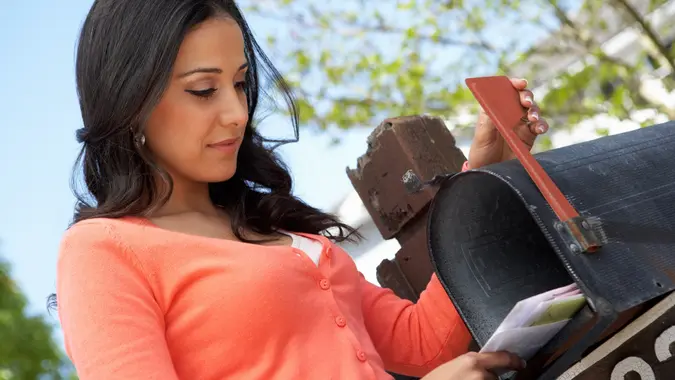 monkeybusinessimages / iStock.com
New Jersey homeowners and renters have less than six weeks to apply for a new program that can provide up to $1,500 in rebate payments as part of a government initiative to provide financial relief to residents of the heavily taxed state.
The Future of Finances: Gen Z & How They Relate to Money
Learn: 3 Ways Smart People Save Money When Filing Their Taxes
See: 4 Reasons You Should Cancel Amazon Prime
The program, called Anchor, was approved last year by New Jersey Gov. Phil Murphy and the state legislature. It aims to offer relief by providing rebates to both homeowners and renters. Here are the rebates available, according to the New Jersey Division of Taxation:
Homeowners with annual incomes of $150,000 or less will receive $1,500.
Homeowners with incomes of more than $150,000 and up to $250,000 will receive $1,000.
Renters with incomes of $150,000 or less will receive $450.
The deadline for filing the Anchor benefit application is Feb. 28, 2023. The Division of Taxation will begin paying benefits in the late spring of 2023. Payments will be made in the form of a direct deposit or check — not as credits to property tax bills.
Homeowners need an Anchor ID and PIN to apply online or by phone. If you didn't receive a mailer or email with an ID and PIN but filed a Homestead Benefit program application last year, you can access the online ID and PIN inquiry system to retrieve your ID and PIN. Certain homeowners must file a paper application for reasons listed here. You can also apply by phone by calling 877-658-2972.
Because eligible tenants don't have an Anchor ID and PIN, they are advised to apply online. No phone option is available, though renters/tenants can also complete a paper application.
There is no age limit to qualify for the Anchor program. If you own a home with a non-spouse, each owner must file a separate ANCHOR application.
Take Our Poll: Are You In Favor of More Inflation Relief in 2023?
Explore: How 2023 Recession Will Differ From 2008 and How You Should Prepare Differently
As previously reported by GOBankingRates, New Jersey has one of the highest tax rates of any state in the country for both income taxes and property taxes. Murphy has led efforts to reduce the tax burdens and recently said Garden State residents can expect "significant tax cuts" in the future, though he did not provide specifics.
More From GOBankingRates