'Troubling' Tax Credit Is Huge Red Flag for Audit, IRS Warns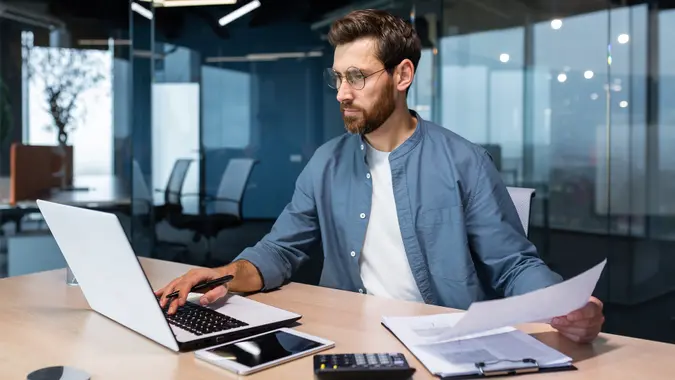 Liubomyr Vorona / iStock.com
The IRS has added a new entry to its "Dirty Dozen" list of tax scams, this one involving misleading promotional claims tied to Employee Retention Credits (ERCs). The agency termed the scam "deeply troubling" and a "major concern."
In a March 20 news release, the IRS spotlighted "blatant attempts" by promoters to con ineligible people into claiming the credit. The agency pointed to ads on radio and the internet touting refunds involving ERCs, and said the ads can be "based on inaccurate information related to eligibility for and computation of the credit."
The claims being promoted were only valid during the COVID-19 pandemic for a limited number of businesses. Taxpayers who get sucked into the scams aren't likely to get much understanding from the IRS.
"Taxpayers should remember that they are always responsible for the information reported on their tax returns," IRS Commissioner Danny Werfel said in a statement. "Improperly claiming this credit could result in taxpayers having to repay the credit along with potential penalties and interest."
Trained auditors with the IRS Small Business/Self-Employed division are currently examining these types of claims, and the IRS Criminal Investigation Division is on the lookout for promoters of credit fraudulent claims.
"The aggressive marketing of these credits is deeply troubling and a major concern for the IRS," Werfel said. "Businesses need to think twice before filing a claim for these credits. While the credit has provided a financial lifeline to millions of businesses, there are promoters misleading people and businesses into thinking they can claim these credits."
Take Our Poll: What Do You Plan To Use Your Tax Refund For?
He added that there are "very specific guidelines" around the pandemic-era credits, and that they are not available to just anyone.
"People should remember the IRS is actively auditing and conducting criminal investigations related to these false claims," Werfel said. "We urge honest taxpayers not to be caught up in these schemes."
When properly claimed, the ERC is a refundable tax credit designed for businesses that continued paying employees during the pandemic or that had a significant decline in gross receipts during the eligibility periods. The credit is not available to individuals. The IRS has been warning about the ERC scam since last fall, but there continue to be attempts to claim the ERC during the 2023 tax filing season.
The fraudulent ERC promotions were spotlighted during the first day of the IRS's annual Dirty Dozen campaign, which aims to spread the word about 12 scams and schemes that put taxpayers and the tax professional community "at risk of losing money, personal information, data and more."
Many of these scams peak during tax season as people prepare their returns or hire someone to help with their taxes. Some of the scams are new, while others have been on the list for a while.
"Businesses should be wary of advertised schemes and direct solicitations promising tax savings that are too good to be true," Werfel said. "They should listen to the advice of their trusted tax professional."
Tax Cuts: 50% of States Are Pushing for Reductions or Eliminating Taxes Altogether
Explore: Student Loan Forgiveness Can Impact Your 2023 Taxes in an Unusual Way
Taxpayers are advised to report instances of fraud and IRS-related phishing attempts to the agency at phishing@irs.gov and to the Treasury Inspector General for Tax Administration at 800-366-4484.
More From GOBankingRates