Life and Money
Here's the No. 1 Thing Americans Do With Their Tax Refund
Most people are trying to make smart financial decisions.
It's safe to say that most Americans don't look forward to tax season. But the refund that a majority of taxpayers get can make the tedious process of tax filing worth the effort. Of course, that raises the question of what to do with your tax refund.
Not sure yet? With the filing deadline now pushed to July 15, you still have some time to figure it out — but if you need inspiration, here's how the majority of Americans plan to use their tax refund in 2020.
Last updated: May 21, 2020
1/23
RyanJLane / Getty Images
Most Americans Will Be Saving Their Refund
According to a 2020 survey of 7,671 U.S. adults conducted by the National Retail Federation and Prosper Insights & Analytics, most Americans had planned to use their tax refund in a practical manner — putting it toward savings.
It's worth noting that the survey was conducted in February before the coronavirus pandemic hit the U.S. and the tax filing deadline was extended, so it's possible some of the respondents would use their check for a different purpose now.
2/23
Eva-Katalin / Getty Images
Paying Down Debt Was the Next Most-Popular Choice
Over a third of respondents — 34% — said they planned to use their tax refund to pay down debt. In 2019, 32% said they used their refund for this purpose.
3/23
Drazen Zigic / Getty Images/iStockphoto
Nearly a Quarter of Americans Will Use Their Refund To Cover Everyday Expenses
Nearly 1 in 4 Americans — 24% — said they would be using their tax refund to cover everyday expenses.
This percentage has likely increased since the February survey, however, with 33 million Americans filing for unemployment since March, according to USA Today. A March 2020 survey conducted by GOBankingRates found that most Americans — 42% — planned to use their stimulus check to pay for groceries, which could be an indication of how they will spend their refund, too.
4/23
izusek / Getty Images
Few Americans Will Be Spending Their Refunds on Unnecessary Expenses
According to the National Refund Federation survey, only 13% of Americans said they planned to spend their refund on a vacation. Ten percent said they would spend it on a major purchase, 10% said they would spend it on a home improvement project and 9% said they would spend it on a "splurge" purchase.
5/23
SelectStock / Getty Images/Vetta
When Do Americans Expect To File Their Taxes?
Most taxpayers didn't plan on waiting until the last minute to file a tax return. The survey found that 58% of respondents had expected to file a return in February or earlier and another 26% planned to file sometime in March. Only 16% expected to file in April.
However, with financial circumstances having changed for many Americans and the filing deadline being extended, more Americans might be waiting longer to file.
6/23
Juanmonino / Getty Images/iStockphoto
More Than Half of Tax Filers Are Expecting a Refund
According to the National Retail Federation survey, 65% of consumers expect to get a tax refund in 2020.
7/23
AlenaPaulus / Getty Images
Younger Americans Are More Likely To Expect a Tax Refund
A 2018 GOBankingRates survey found that adults 65 and older were less likely than younger respondents to expect a refund when they filed their returns in 2019. Half of the respondents in this age group said they wouldn't get money back from Uncle Sam. And 45% of younger baby boomers, ages 55 to 64, said they wouldn't receive a refund in 2019. Millennials, on the other hand, were more likely to expect to get money back. The survey found that only 26% of respondents ages 25 to 34 said they wouldn't get a refund in 2019.
8/23
NoDerog / Getty Images/iStockphoto
The Average Tax Refund Was $2,725 in 2019
With the average tax refund having been almost $3,000 for the 2019 filing season, the tax filers of today should plan ahead for how they'll spend their tax refund from the 2019 tax year. The average return in 2019 was $2,725, down from $2,780 the previous year, according to IRS data.
As of May 1, 2020, the IRS had processed over 93 million tax refunds for the 2019 tax year, with the average refund amount at $2,707.
9/23
Poike / Getty Images/iStockphoto
The Best Ways To Use Your Tax Refund
If you are wondering, "What should I do with my tax refund?" you have plenty of options. But first, don't think of your tax refund as free money. It's money that you could have gotten in each paycheck, but instead, you let the government hold on to it for you throughout the year. So make the most of your money when you get it back rather than blow it.
Here are some smart ways you can use your tax refund to improve your financial situation.
10/23
Dean Mitchell / Getty Images
1. Pay Off Debt
Join the 34% of respondents who planned to use their refund to tackle debt and consider using the cash you get to help pay off what you owe. Focus on first paying off high-interest debt — such as credit card debt — to reduce the total amount that you pay.
11/23
jk78 / Getty Images/iStockphoto
2. Create an Emergency Fund
GOBankingRates' 2019 savings survey found that 45% of Americans have $0 in a savings account. That likely means they don't have enough cash to cover emergencies. Stashing your refund in a savings account can be an effective way to build an emergency fund so you don't have to rely on credit to cover unexpected expenses. This could be an especially smart move this year, given the volatility of the job market.
12/23
mixetto / Getty Images
3. Open a Roth IRA
Take steps now to reduce your tax bill in retirement by saving money in a Roth IRA. In 2020, you can contribute up to $6,000 — $7,000 if you're 50 or older — to a Roth IRA, and then withdraw the money tax-free in retirement.
13/23
Dragon Images / Shutterstock.com
4. Invest In Yourself
One of Americans' biggest financial concerns is having to live paycheck to paycheck, a GOBankingRates survey on money fears found. You might be able to break this cycle by climbing the career ladder and making more money. You could use your refund to hire a career coach, take courses online to improve your skills, attend conferences, join networking groups or even launch your own business.
14/23
RichVintage / Getty Images
There Are Other Ways To Invest Your Refund
You might be wondering, "Where should I invest my tax refund?" A 2018 GOBankingRates survey found that younger adults were more likely than older generations to want to invest their refunds. When asked what they wanted to do with the money they'd get back from the government in 2019, 11% of respondents ages 18 to 24 and 13% of respondents ages 24 to 35 chose "Invest it." Gen Xers ages 45 to 54 were the least likely to want to invest their refund, with only 6% choosing this option.
15/23
svetikd / Getty Images
What Is the Best Way To Invest Your Tax Return?
There is no one best way to invest your tax refund. The best way for a 20-something straight out of college will be different than someone looking to retire in five years. Always make sure to speak with a financial counselor and do your research before investing.
16/23
recep-bg / Getty Images
Americans Have Historically Been Happy With How They Use Their Refund
No matter how you choose to spend your refund, it's likely you won't regret your choice. According to the 2018 GOBankingRates survey, an overwhelming majority of Americans — 87% of respondents — didn't regret what they did with their refund from the previous tax year.
Baby boomers ages 55 to 64 were the least likely to feel any guilt about how they spent their refund, with 95% answering that they had no regrets. Young Gen Xers, on the other hand, were more likely to second-guess their choice, with 19% saying they regretted how they spent their refund.
17/23
South_agency / Getty Images/iStockphoto
How Much Americans Expected To Receive From Their Tax Refund
The 2018 GOBankingRates survey found that, on average, taxpayers expected to receive a $3,030 refund. That was close to the average tax refund Americans had received in recent years. In 2018, the average refund was $2,899, according to the IRS.
18/23
shapecharge / Getty Images
Older Americans Expected Bigger Refunds
According to the 2018 GOBankingRates survey, adults 65 and older expected the biggest refund in 2019: $5,403, on average. Boomers ages 55 to 64 expected to get an average of $2,021, which is a smaller refund compared to other age groups. And women expected to get significantly less than men — $2,498 versus $3,616, on average. The difference in expectations is likely tied to the gender wage gap between women and men across the U.S.
19/23
M_a_y_a / Getty Images
Over a Quarter of Respondents Did Not Plan On Filing a Tax Return
The 2018 GOBankingRates survey found that more than a quarter of respondents said they didn't plan to file a return. There are times when you don't have to file taxes, such as when your income is below a certain threshold. But if you owe taxes and don't file a return, you will have to pay penalties and interest and could be subject to a tax levy — which means the IRS will seize your property if you don't pay your debt.
20/23
andresr / Getty Images
Americans Expect To Get Their Refunds Quickly
The GOBankingRates survey respondents who did plan to file a return expected to get a refund relatively quickly. In fact, 60% expected to get money back within three weeks or less. Most refunds are issued within 21 days of e-filing a return and six weeks of filing by mail, according to the IRS.
21/23
Moyo Studio / Getty Images
How To Track Your Tax Refund
So, the taxes are filed, they're snug in the IRS' hands; how do you then track your refund as it heads your way? E-filers will be able to immediately track their returns and subsequent refund using the IRS' "Where's My Refund?" tool. You can use the tool even if you mail a physical tax return to the IRS, but you'll have to wait up to six weeks for the IRS to receive and upload the return into the tool.
22/23
Moyo Studio / Getty Images
How Can I Estimate My Tax Refund?
Maybe you're planning on making a big purchase. Maybe you're a bit behind on a few payments. Or maybe you just want to know how much that tax refund might be. You can use one of several great online estimators to get a ballpark figure.
TurboTax has the Taxcaster, an easy-to-use tool that is always up to date on the latest and greatest in tax law. H&R Block also has a tax return calculator — just answer a few simple questions about your income and expenses and you'll be able to see an estimate of either your refund or what you might owe.
23/23
Pekic / Getty Images/iStockphoto
Why You Actually Shouldn't Want a Big Tax Refund
Although it can feel like a windfall, a big tax refund is actually not a good thing. It means that you let the government hang on to your money interest-free throughout the year. You could be better off getting more in each paycheck to pay down debt or invest so your money can grow. Taxpayers who regularly get a large refund might need to fill out a Form W-4 to adjust their tax withholding and hang on to more of each paycheck.
More From GOBankingRates
Gabrielle Olya contributed to the reporting for this article.
About the Author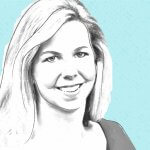 Cameron Huddleston is an award-winning journalist with more than 18 years of experience writing about personal finance. Her work has appeared in Kiplinger's Personal Finance, Business Insider, Chicago Tribune, Fortune, MSN, USA Today and many more print and online publications. She also is the author of Mom and Dad, We Need to Talk: How to Have Essential Conversations With Your Parents About Their Finances.
U.S. News & World Report named her one of the top personal finance experts to follow on Twitter, and AOL Daily Finance named her one of the top 20 personal finance influencers to follow on Twitter. She has appeared on CNBC, CNN, MSNBC and "Fox & Friends" and has been a guest on ABC News Radio, Wall Street Journal Radio, NPR, WTOP in Washington, D.C., KGO in San Francisco and other personal finance radio shows nationwide. She also has been interviewed and quoted as an expert in The New York Times, Chicago Tribune, Forbes, MarketWatch and more.
She has an MA in economic journalism from American University and BA in journalism and Russian studies from Washington & Lee University.