What Does Biden's Win Mean for Your Taxes?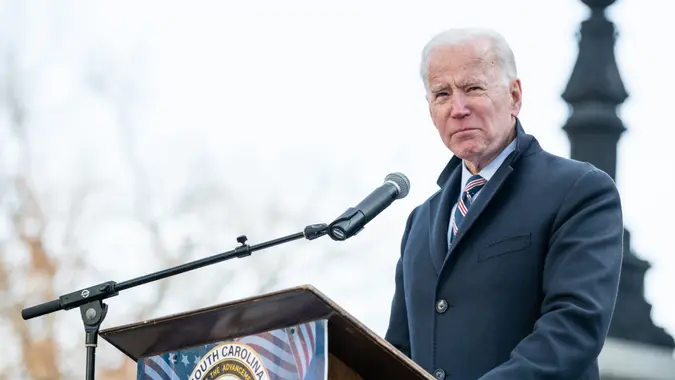 Crush Rush / Shutterstock.com
Now that we know Joe Biden has won the presidential election, we can expect some tax changes to be coming our way — possibly. The actionability of Biden's tax agenda depends on which party controls the Senate. Should Republicans continue to have the majority there (we won't know either way until the Georgia runoffs this month), they have the authority to block any major moves. If the Senate goes to the Democrats, then Biden should have a clear path to make a number of changes.
See: The Major Tax Changes in 2021 You Need To Know About
With Biden's plans, lower-earning Americans would see their tax bill go down as he rolls out incentives to slash taxes and bring in refundable credits for costs associated with child care, caregiving services for elderly family members and even a $15,000 tax credit for families buying their first home. Biden will also equal the tax benefits of retirement plans, so middle-class families receive the same hefty tax benefits when they put money away for retirement that rich people do. Ultimately, if you're not a high-earning American, you have every reason to be optimistic about more money come tax time under Biden.
Wealthy Americans might be feeling less sanguine about Biden's tax plan. If he gets the needed approval from Congress and the Senate, Biden will look to raise taxes by nearly $3.5 trillion over the next 10 years, principally by raising taxes for Americans making over $400,000 a year. Biden will also raise taxes on corporations by hiking up the corporate income tax rate and enforcing a corporate minimum book tax. According to the Tax Foundation's General Equilibrium Model, Biden's tax plan would reduce GDP by 1.62%, and by 2030, it would result in roughly 7.7% less after-tax income for the top 1% of American taxpayers and around 1.9% less in after-tax income for all taxpayers on average.
Until we know the lay of the land in the Senate, it's too soon to make any certain conclusions, but we can bet on the Biden administration trying its hardest to raise the taxes of the rich and lower the tax burdens of the poor.
Find out how else Biden's presidency could affect your finances.
More From GOBankingRates