How To Tell If You Can Deduct Your Property Taxes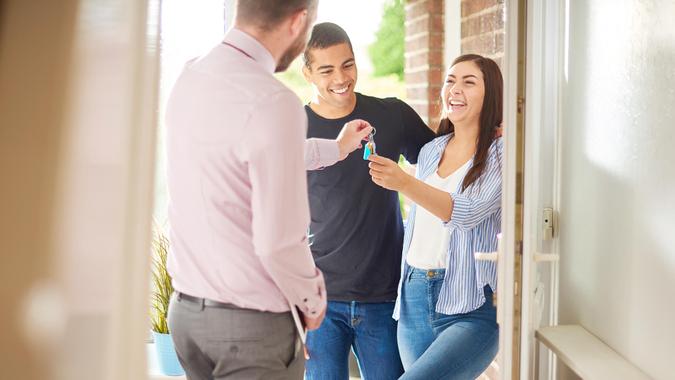 sturti / Getty Images
When it comes to property taxes, most people think of the real estate taxes they pay on their home. But the deductions allowed for property taxes include more than just your real estate taxes. The Internal Revenue Service allows a tax deduction for a range of property taxes, so knowing all the property taxes you can deduct helps you maximize your income tax refund.
Read on to learn about all of the different property taxes that you can deduct on your tax return, and how the Tax Cuts and Jobs Act of 2017 affects these taxes through 2025.
Find Out: Tax Year Deadline Dates You Need To Know
Types of Deductible Property Taxes
By definition, property tax is a tax assessed on real estate. You can include the amount of property tax that is due and paid during the current tax year. For example, if you pay your real estate taxes through your mortgage, your Form 1098 will show the amount of property taxes actually paid during the year that you can deduct, rather than the amount you paid into the escrow account.
The following are deductible property taxes:
Real estate taxes imposed by state and local governments
State and local personal property taxes
Don't Forget: 8 New or Improved Tax Credits and Breaks for Your 2020 Return
Deducting State and Local Real Estate Taxes
The property tax deduction includes only those real estate taxes imposed by state and local governments, so if you have property outside of the United States, the deduction does not apply . To qualify, the tax must be assessed as a uniform rate against all properties in the jurisdiction. You can't count any local benefit taxes, like fees charged for building property improvements like sidewalks or sewers. But, you can include them if the local taxes are for maintaining existing improvements.
See: 6 Things Every Homeowner Should Know About Property Taxes
Deducting State and Local Personal Property Tax
State and local property taxes might also be imposed on personal property, like cars and boats. To be deductible, the tax must be charged on an annual basis, though it can be collected more or less frequently, and it must be based on the value of the property. For example, if a state charges a $50 registration fee for all cars and an additional tax based on the value of the car, only the portion based on the value of the car would be deductible. You can check your personal property tax records, such as your car registration receipt, to find the deductible portion.
Related: How Much You're Really Paying in Property Taxes
How To Deduct Property Taxes
Paying deductible property taxes is just the first step toward claiming the deduction.
If you're not sure if an expense qualifies as a deductible property tax, talk to an accountant or utilize one of the free tax resources offered by the IRS. To claim the deduction, you must itemize, which only makes sense if your total itemized deductions exceeds your standard tax deduction. The standard tax deduction for 2020 is as follows:
$24,800 for married filing jointly
$12,400 for singles or married filing separately
$18,650 for heads of households
The 2017 tax year was the last year that taxpayers were allowed to claim an unlimited deduction for property taxes. As part of the Tax Cuts and Jobs Act of 2017, which largely took effect on Jan. 1, 2018, taxpayers are limited to deducting a maximum of $10,000 of property taxes, state and local income taxes, and state and local sales taxes. The $10,000 limit is the same for both singles and for married couples. However, those with a married filing separate status are limited to $5,000. So, if you're over the limit for your filing status, you won't be able to deduct all of your property taxes when you file your 2020 tax return.
More From GOBankingRates
Cynthia Measom contributed to the reporting for this article. 
Last updated: Feb. 22, 2021