IRS Pushes Back Start of Tax Filing Season – Will It Delay Your Refund?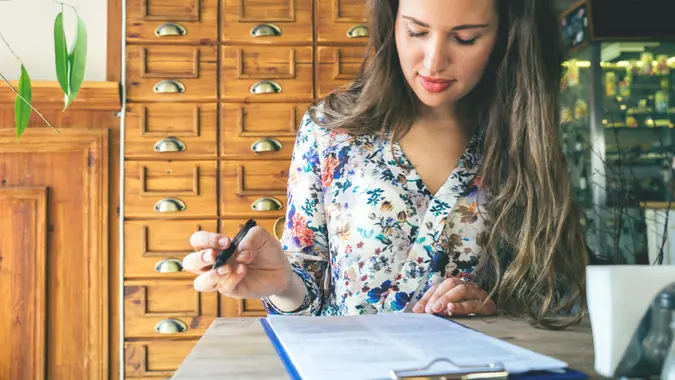 RoBeDeRo / Getty Images
The IRS announced Friday that tax filing season won't start until February 12 this year. However, the tax deadline, for now, remains the usual April 15 in 2021. 
Filing season typically starts in the latter half of January, but the delay to mid-February allows the IRS more time for "additional programming and testing of IRS systems following the December 27 tax law changes that provided a second round of Economic Impact Payments and other benefits," the agency reported. 
See: You Can Pay Your Taxes With a Credit Card — Here's Why You Shouldn't
Find: 10 Tax Loopholes That Could Save You Thousands
Additionally, the deadline for employers to file 1099-MISC and 1099-NEC forms for independent contractors has been changed to February 28, 2021. The deadline for employers to file W-2 forms is February 1, 2021. This change means many independent contractors can't even start their tax prep until March. 
Americans who file early typically do so to receive their refunds faster, so the delayed start of the season could mean a few more weeks before you get your money. 
The IRS noted that nine out of 10 taxpayers will receive their refunds within 21 days of filing, as long as they take a few steps to streamline the process: 
File electronically

Set up direct deposit for your refund from the IRS

Make sure there are no issues or mistakes on your returns
See: H&R Block vs. TurboTax: Which Is Best for Your 2020 Tax Return?
Find: 8 New or Improved Tax Credits and Breaks for Your 2020 Return
If you're anxious to get a jumpstart on tax season now, you can have your tax returns prepared now by a tax accountant or through a tax prep software company and wait until February 12 to transmit the forms to the IRS.  
With many Americans counting on tax return money in late winter or early spring, they will be even more eager for Congress to pass Biden's proposed stimulus plan, which includes $1,400 in stimulus payments for individuals making less than $75,000 and couples filing jointly who gross less than $150,000, plus $1,400 for each child living in the household.
More From GOBankingRates: