Learn From These People's Tax Fails So You Don't Make the Same Mistakes

9 min Read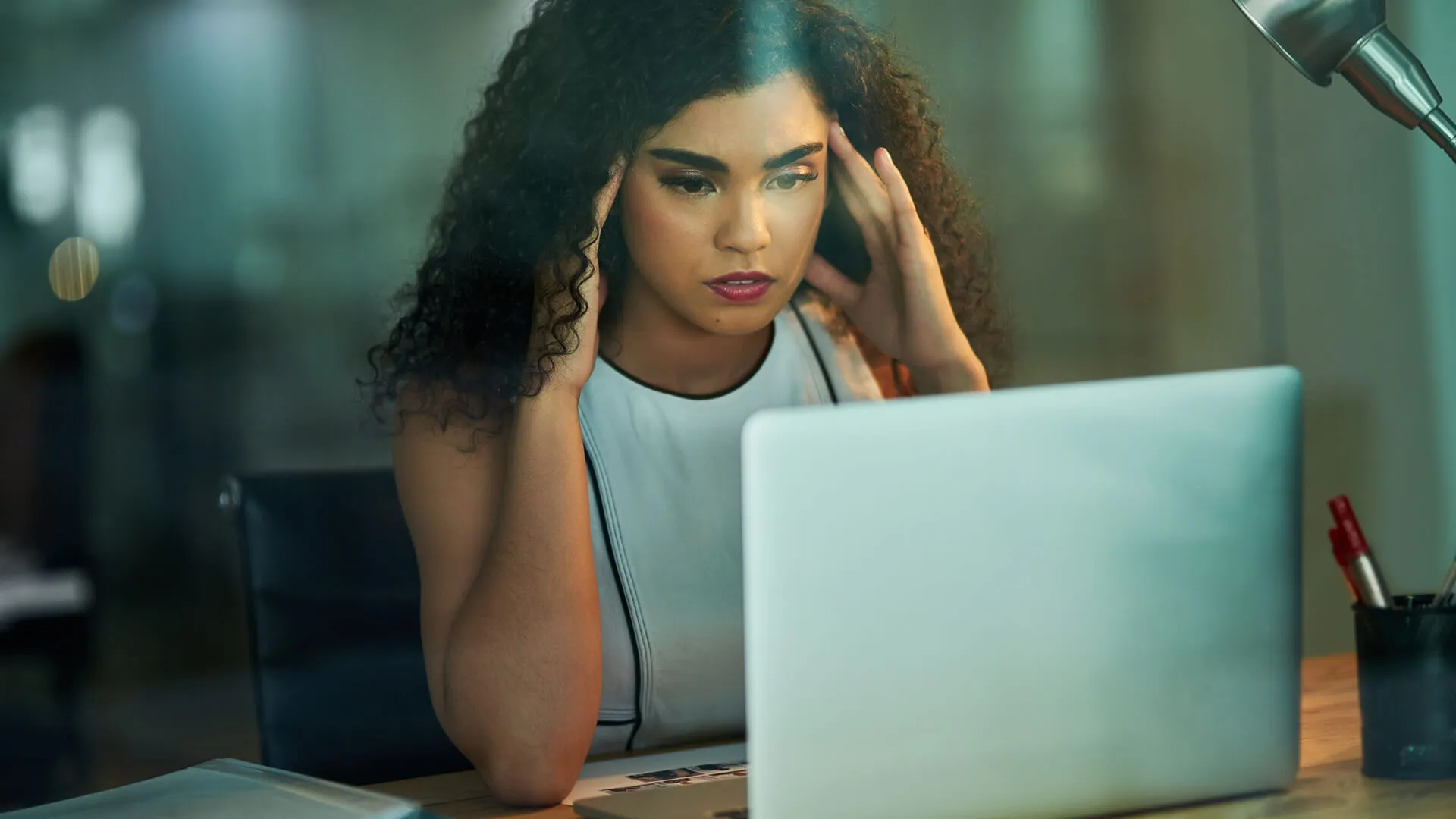 From math errors to missing Social Security numbers to forms that aren't signed, there are plenty of common tax mistakes that taxpayers make when filing their returns. These mistakes can lead to delays in processing returns and issuing refunds. They might even lead to an audit.
Related: 12 Tax-Filing Mistakes First-Timers Always Make
Fortunately, though, the IRS does allow do-overs. You can file an amended return if you realize that you've made a mistake. But that's the problem — you might not realize you've made a mistake.
Most of these eight people didn't discover their missteps until it was too late. But you can learn from their tax fails so you can avoid making tax-filing mistakes.
Last updated: Feb. 11, 2021
Waiting Until the Last Minute To File
Although plenty of people put off doing their taxes, waiting until the last minute to file a tax return can backfire — as Nicholas Christensen, founder of Lottery Critic, discovered. Christensen had hired a tax professional to prepare his return, but he had waited too long to provide his accountant with the information he needed. So they had to scramble to meet the filing deadline.
Lesson Learned From Filing Late
"In the mad rush to file, I forgot to pay the taxes," Christensen said. "A week later, my partner asked if all went well and I realized my error." That error resulted in a late payment penalty from the IRS.
The IRS charges a penalty of 0.5% of the taxes owed for each month payment is late. "We paid the penalty," Christensen said. "A lesson learned from the school of hard knocks." Most importantly, he learned not to wait until the last minute to file a return.
Read: Tax-Filing Mistakes Everyone Makes — and How To Avoid Them
Forgetting To Pay Taxes on a Cashed-Out IRA
Years ago, MarketWatch columnist Chuck Jaffe's now ex-wife inherited an IRA from her father and cashed it out. She had planned to roll the money over into her own IRA, but that never happened.
If you don't roll over an IRA, the amount that has been cashed out is taxable. Not only did Jaffe's wife at the time forget to roll over the IRA, but she and Jaffe also forgot to report it on their tax return and didn't pay taxes on the distribution. "That earned us an audit," Jaffe said.
Lesson Learned From Being Forgetful
When the IRS audited Jaffe, it didn't just look into his and his ex-wife's failure to pay taxes on the cashed-out IRA. The audit delved into his past returns looking for other red flags. "Once the IRS knew it had me and brought me in for an audit, it was going to check on absolutely everything," Jaffe said. He could justify his past tax deductions that the IRS considered questionable but had to go through a nerve-wracking process to prove he deserved them.
"The moral of the story is that once you mess something up, you know (the IRS) will take a much harder look at everything you do," he said.
Find Out: 8 Reasons You Could Get Audited 
Mailing the Tax Check to the Wrong Agency
When Kathy Kristof's children were young, she hired a nanny to care for them. Technically, that made her an employer and the nanny a household employee. So Kristof had to fill out an insane amount of paperwork and pay taxes on the nanny's wages. "But then, I got a ding notice from the IRS saying that I'd failed to pay the tax, and it levied an astonishing $1,000 fine," said Kristof, who is founder of the side hustle review website Sidehusl.
Kristof said she knew she had mailed in a check for the nanny taxes. "So I called the IRS and threw myself at their mercy," she said. About 30 minutes into the conversation, Kristof and the IRS agent she was talking with discovered that she had sent her check to the wrong agency.
Lesson Learned From the Payment Mix-Up
Kristof learned that taking the time to call the IRS paid off. Agents can be helpful if you are nice to them. "The very nice agent waived the fine and told me how to avoid the mistake next time," she said.
Not Knowing the Filing Deadline for Businesses
When Justin Pritchard structured his financial planning business, Approach Financial, as an S corporation, he didn't realize that the tax filing deadline was earlier than it would be for individual taxpayers. Typically, an S corporation must file a return by the 15th day of the third month — not the fourth month, when individuals are required to file, according to the IRS. "As a result, I got a failure to file penalty of $450," Pritchard said.
Lesson Learned From Missing the Filing Deadline
Pritchard said he learned that he could write to the IRS to ask to have the penalty dismissed. He explained why he missed the deadline and said it would never happen again. "Ultimately, I didn't have to pay," he said. Now, he files extensions in January to give himself more time to file his return.
Not Making Estimated Tax Payments
Because self-employed workers don't have employers to withhold taxes from their paycheck for them, they have to make estimated tax payments to the IRS throughout the year. When Melissa Blevins became a Realtor, she knew she needed to make estimated payments as an independent contractor. "The first year in business, you don't have any idea what your income will be, so there's no way to estimate," she said.
Plus, she didn't expect to make much money her first year, so she didn't make any estimated tax payments. She realized that was a big mistake at the end of the year. "When I saw that I actually grossed $50,000 and sold 20 homes, I started freaking out," Blevins said.
Lesson Learned From Not Making Estimated Payments
Blevins said she ended up owing taxes when she filed her return. Fortunately, she and her husband had cash to cover the tax bill from his annual bonus and the commission she earned from the sale of a home in the first quarter of the year. She also escaped paying any underpayment penalties because it was her first year in business, Blevins said.
The experience taught her to set aside money as she gets paid so she can make estimated payments, said Blevins, who now blogs about personal finance at MelissaBlevins.com.
Forgetting To Make Tax Payments
Unlike Blevins, Jon Dulin simply forgot to send in estimated tax payments. Dulin, who is the founder of the blog CompoundingPennies.com, said he reported last year on his federal, state and local tax returns that he had made estimated tax payments.
"When I got the notices of underpaid taxes, I was certain they were wrong and I was right," he said. "But after a few hours of digging and reviewing bank statements, I realized they were right."
Lessons Learned From Forgetting To Pay Taxes
Dulin ended up owing less than $1,000 for the payment he forgot to send in, plus the underpayment penalty. What he learned was that he needed a better system to keep track of his taxes and finances. With a better system in place, he hopes to avoid the missed payment headache he encountered last year. And it will help him save time when it comes to getting his files together for his accountant, he said.
Trying To DIY Tricky Tax Returns
If your tax situation is simple enough to file the 1040 form, you don't need to hire a professional to prepare your return. But author Carol Gee and her husband didn't have a simple tax situation. Both had incomes from jobs, a home, investments and military pensions from their time in the service. "Every year at tax time was a frustrating, expensive experience," said Gee, who used tax software to prepare her returns. "And because we were not having enough taken out of our paychecks, every year we owed federal taxes."
In the News: Americans' Savings Drop to Lowest Point in Years
Lesson Learned From Taking the DIY Route
After years of preparing their taxes on their own, the Gees realized they needed to hire a professional to help with tax filing. "It wasn't until a friend recommended her accountant did we learn what we didn't know," Gee said.
The accountant helped them identify expenses that they weren't claiming as deductions that helped lower their tax bill. He also helped them adjust their tax withholding so they wouldn't end up owing at tax time. "So I recommend an accountant if you have tricky taxes," Gee said.
Hiring a Bad Accountant
If your tax situation is complicated, it's worth it to hire a tax professional — if you hire the right one, that is. Unfortunately, Stacy Caprio didn't have a good accountant. But she discovered it before it led to a tax fail.
She had asked her accountant about how to claim a state tax credit. "My accountant told me it was not his job to know the state tax laws," Caprio, who is founder of her.ceo, said. "I dejectedly accepted that and thought, 'Wait a minute, that is actually exactly his job when you think about it.'"
Lesson Learned From Hiring a Bad Accountant
Caprio went online found instructions on how to claim the state tax credit she was entitled to receive. "I followed the instructions and was able to save thousands I would have lost had I listened to my accountant," she said.
More From GOBankingRates
About the Author